These two… seriously, I just love these two.  We had a connection from the beginning.
Natalie and Adam are two of the most genuine, kind-hearted unbelievably, down-to-earth, FUNNY AS HECK, amazing people I have ever had the pleasure of knowing.  I adore them!! Not only did I have the opportunity to photograph their wedding, I got to hang out with them all day! … Yeah, I was totally working….. kinda…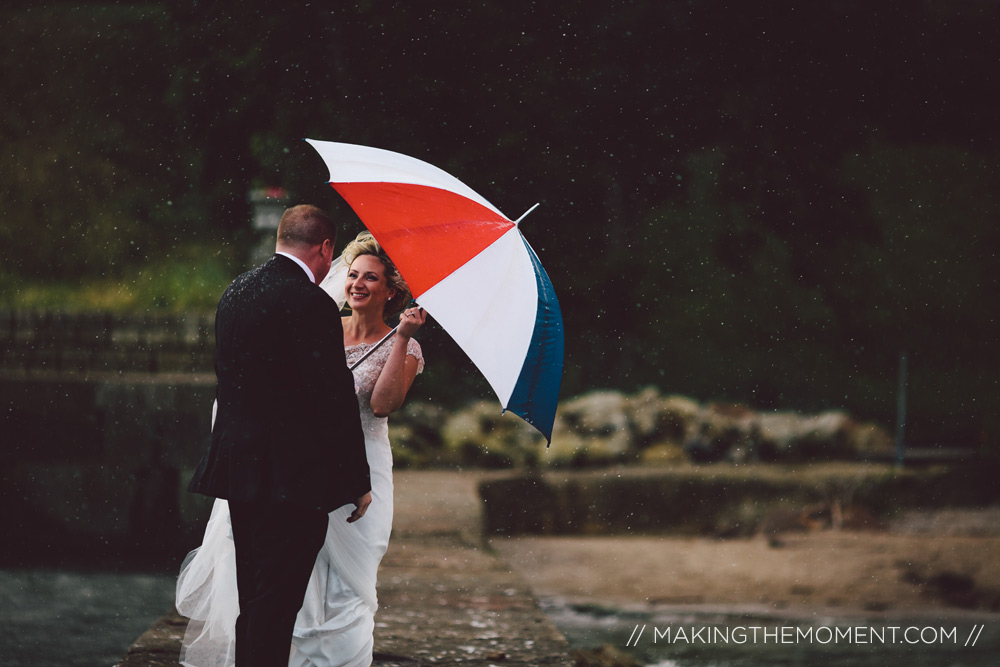 They love Rocky River Reservation, so, I had this brilliant idea of photographing their first look on the pier. Of course they were down. Well, the weather that day was sketchy, "scattered storms/rain" It's Ohio, what's new. Despite the weather… Natalie still wanted to try it, and Adam, being the sweetheart that he is, was down for whatever Nat wanted. So the plan was the guys and girls would both arrive separately and I would get everything set up for the first look. Super simple!!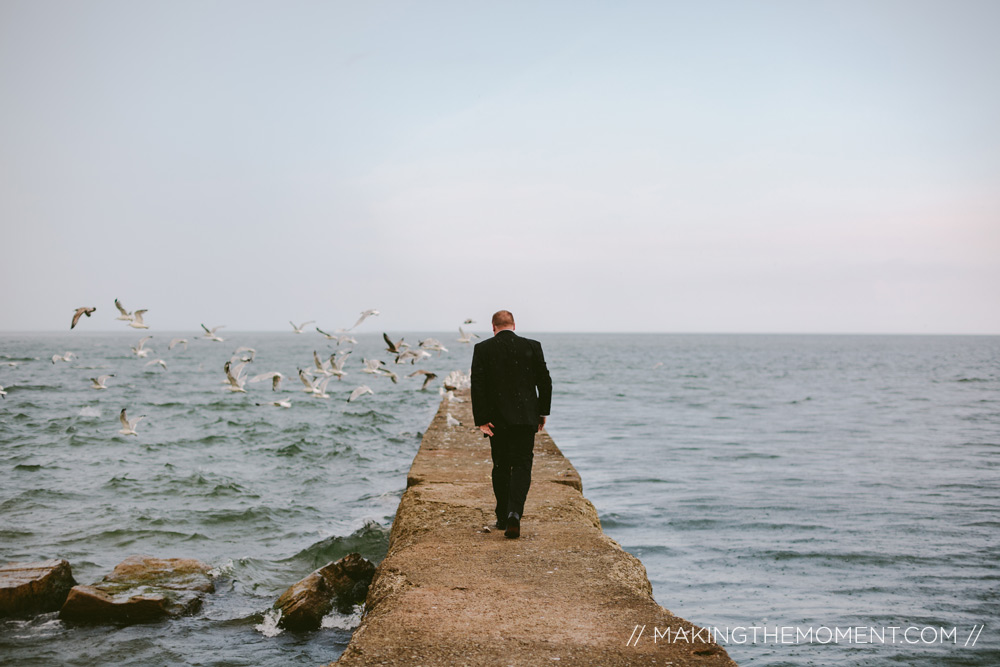 The guys and I got their first. The weather was perfect, everything was set, but of course once moments later it started to rain. It wasn't just raining, it was down pouring. There was so much rain. And of course, this was when Natalie arrived.  Meanwhile, Adam, a trooper if I ever knew one, was just chilling, waiting for us to decide what we would do… so when I told him that Nat still wanted to do it, despite the inclement weather he shrugged, chuckled and starting walking down the pier.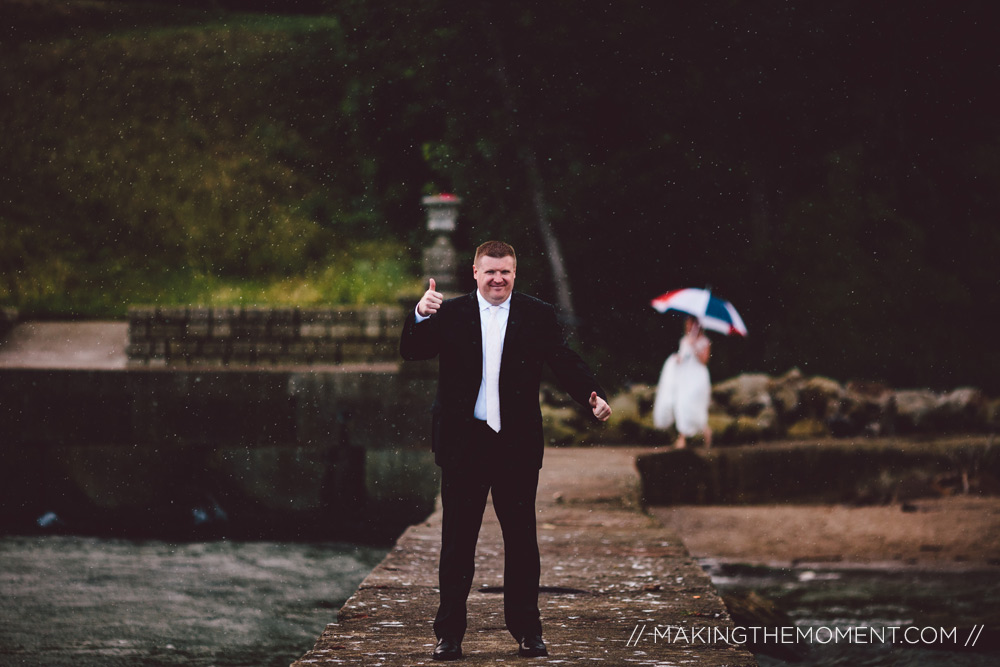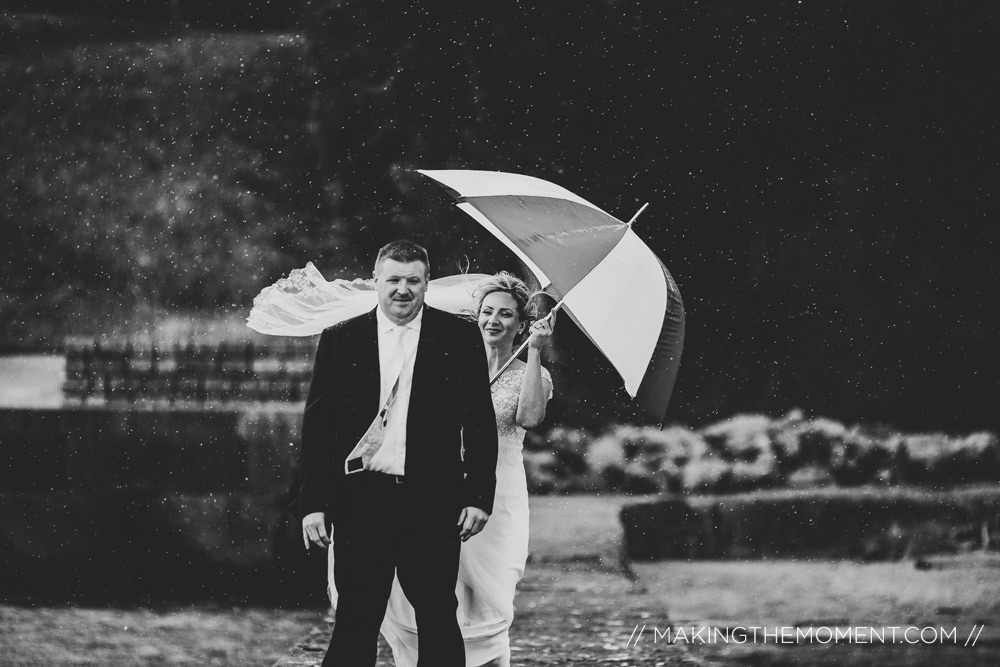 And it was the most beautiful first look I've ever photographed. They had fun too.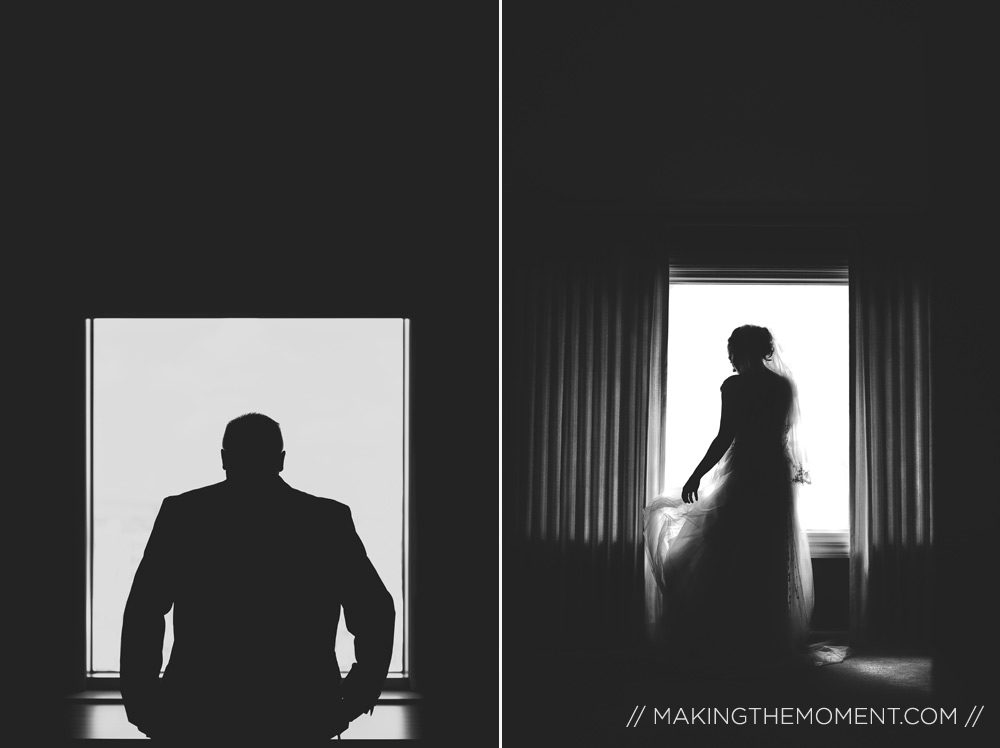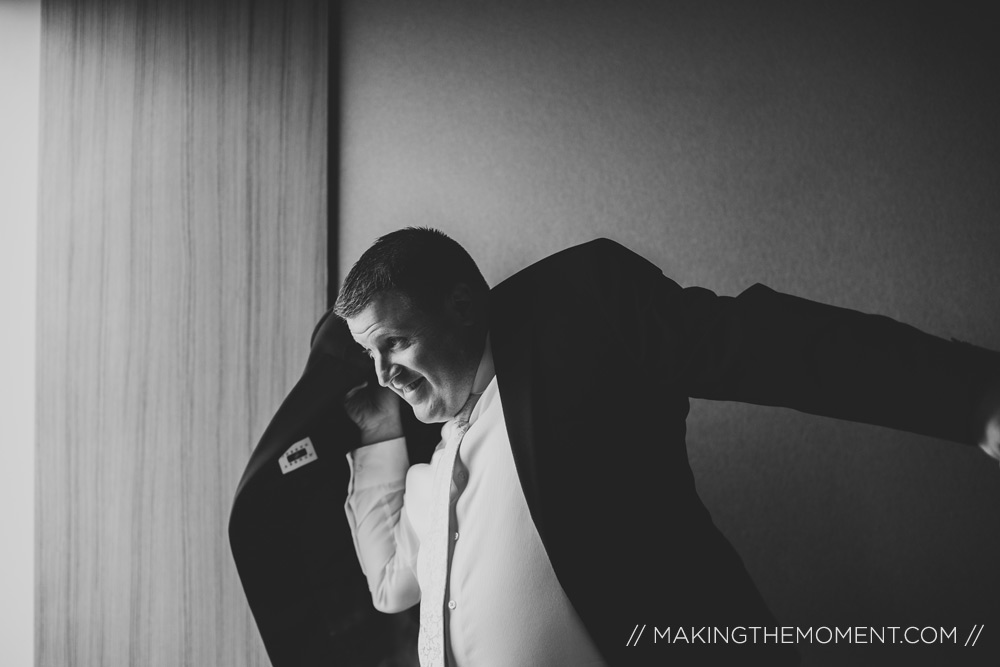 So, the guys got ready at Aloft, which doubled as their reception venue.  If you haven't been there, it's an amazing area — the flats kick-butt!!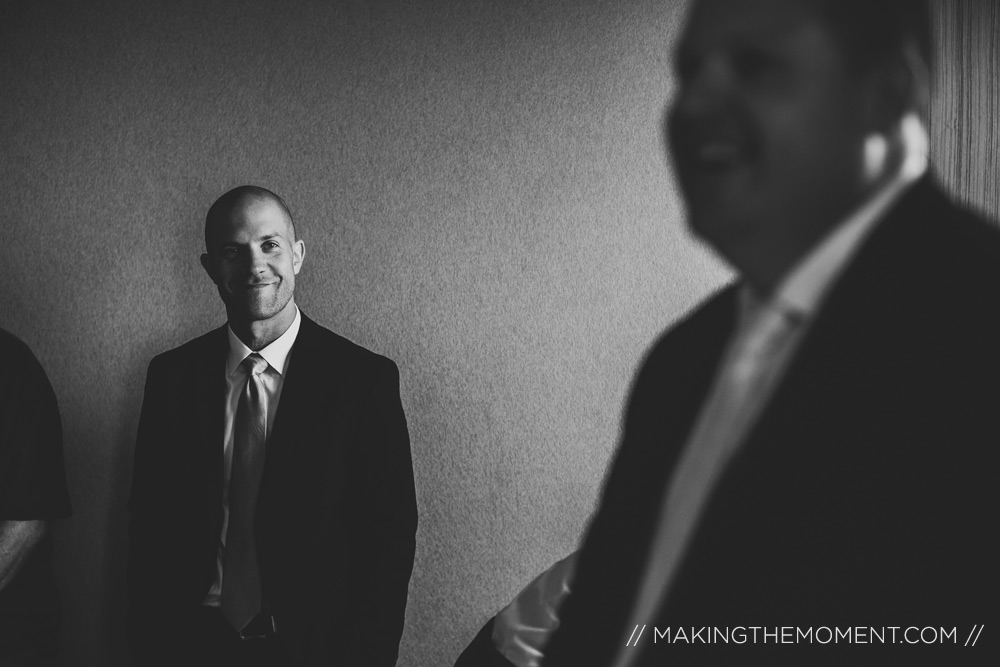 It was so fun hanging out with them — this is Ryan, Adam's bestie, they've been friends since they were kiddos. Too cool.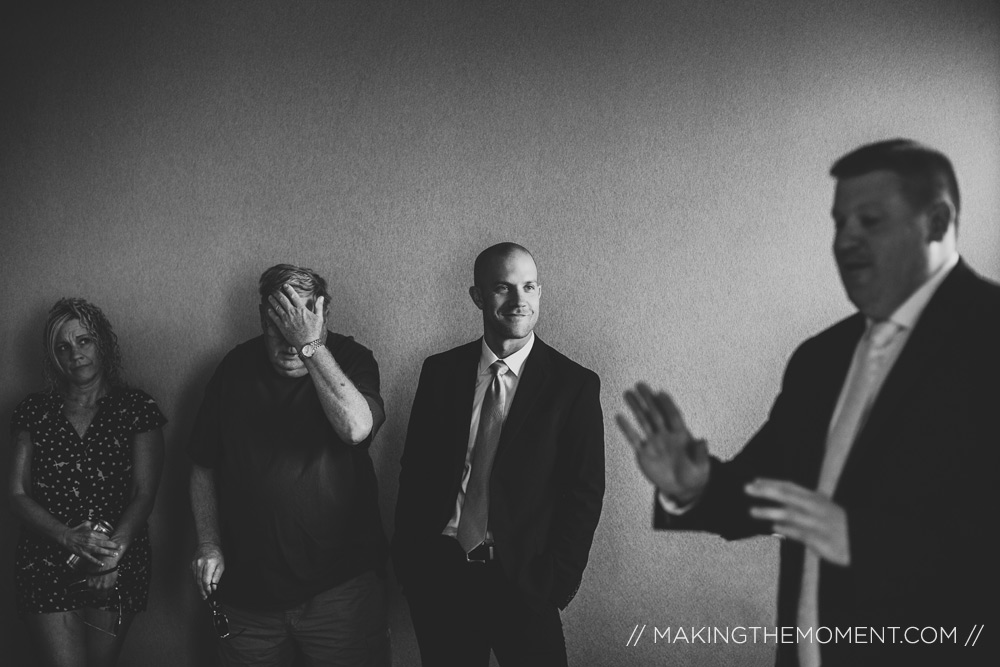 Sister, Dad, Ryan… Adam being a goofball. This picture is PERFECT.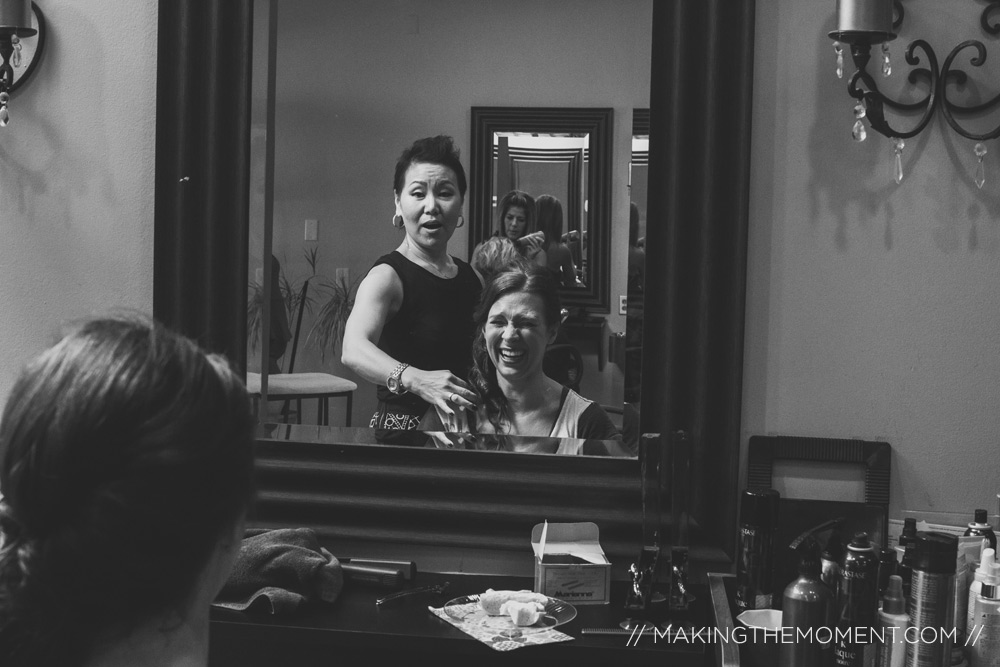 Natalie is the most animated person I have ever met. IT'S SO FUNNY TOO — because she's an accountant.  BUT, she will always be DJ NAS to me.
— Yes, I know I stereotyped accountants. I'm sorry accountants.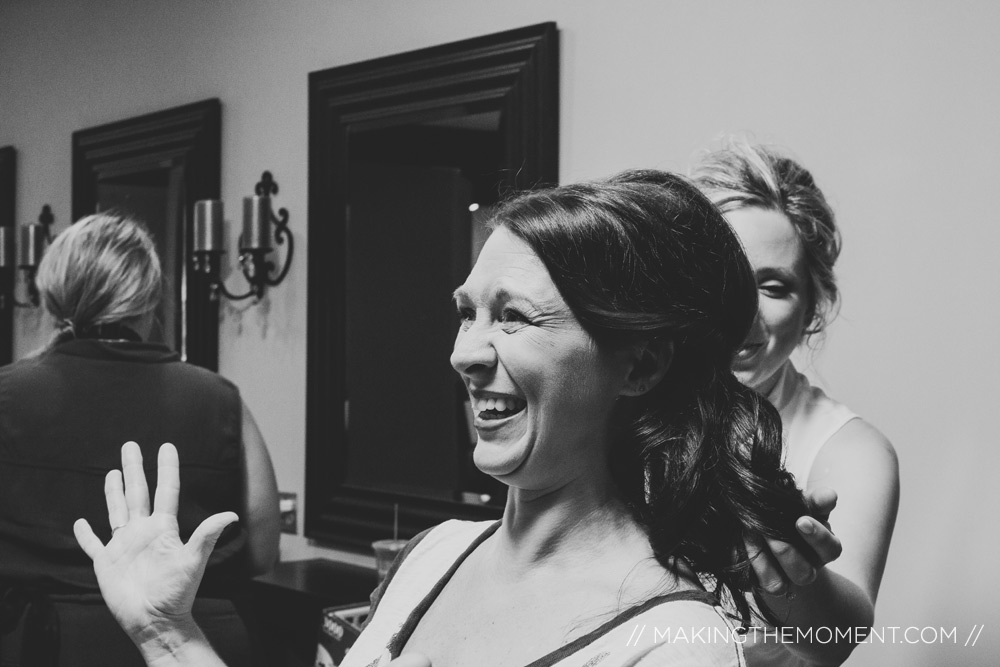 Anyway, Natalie is so animated and it totally runs in the family, because this is her sister, Sherilynne, and check out her face 😉 Priceless!!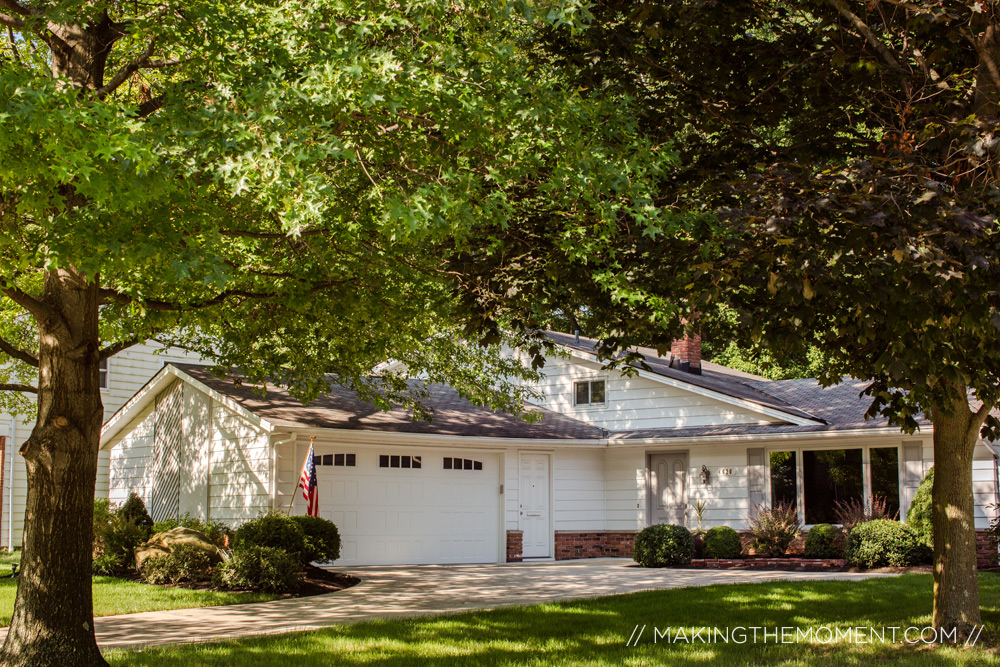 This is Nat's and Adam's house. Natalie grew up here and they got a new garage door 😉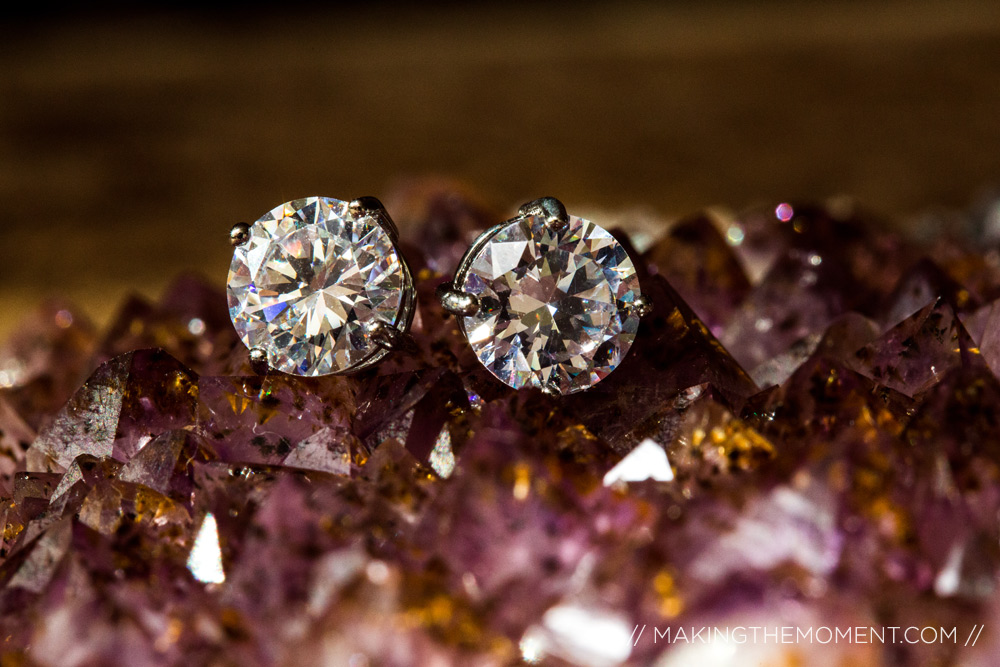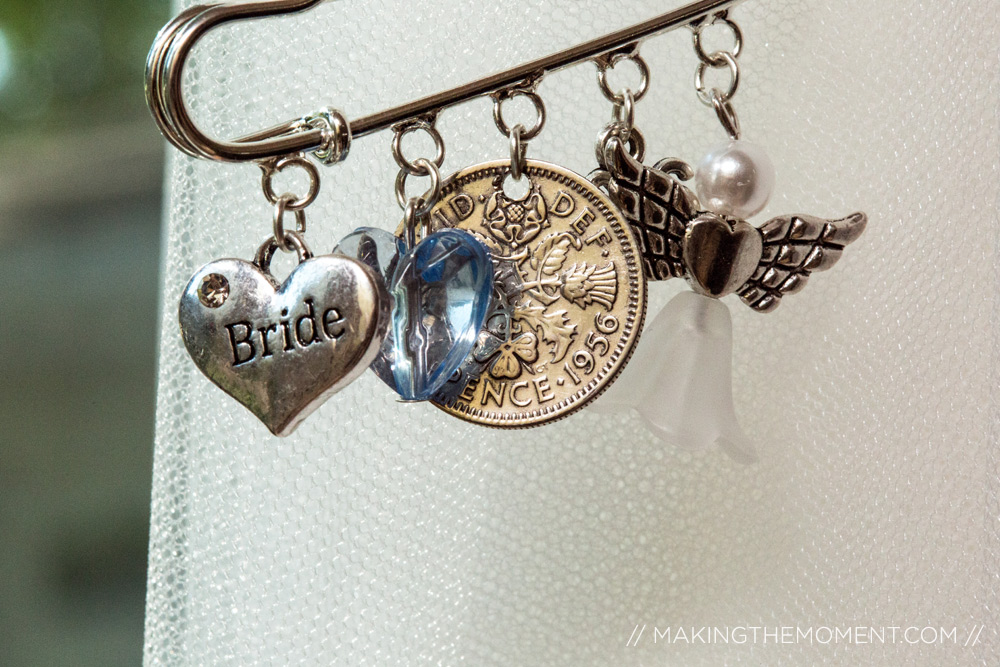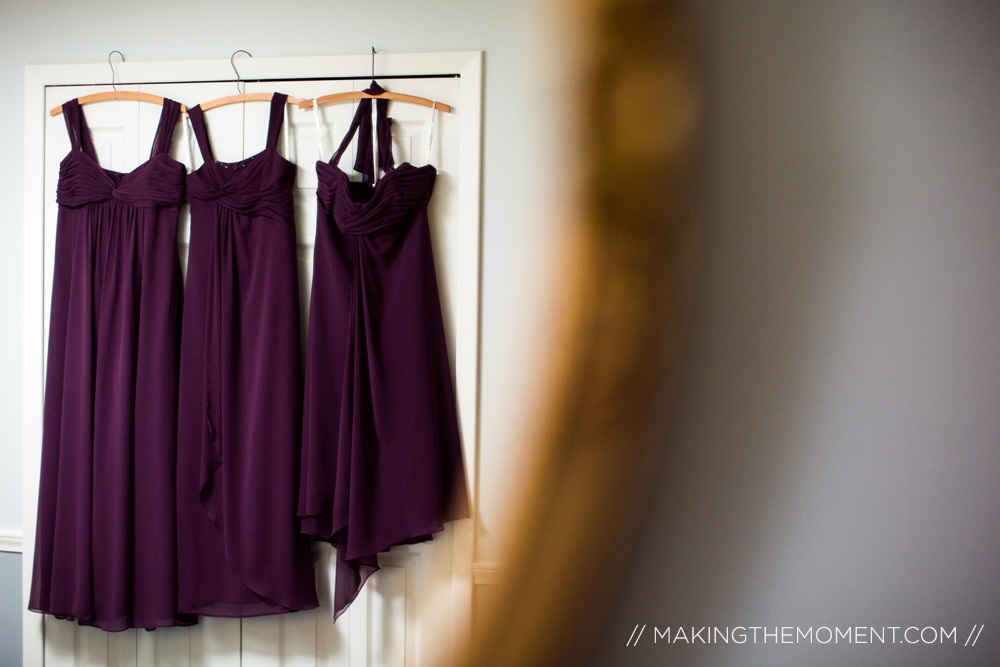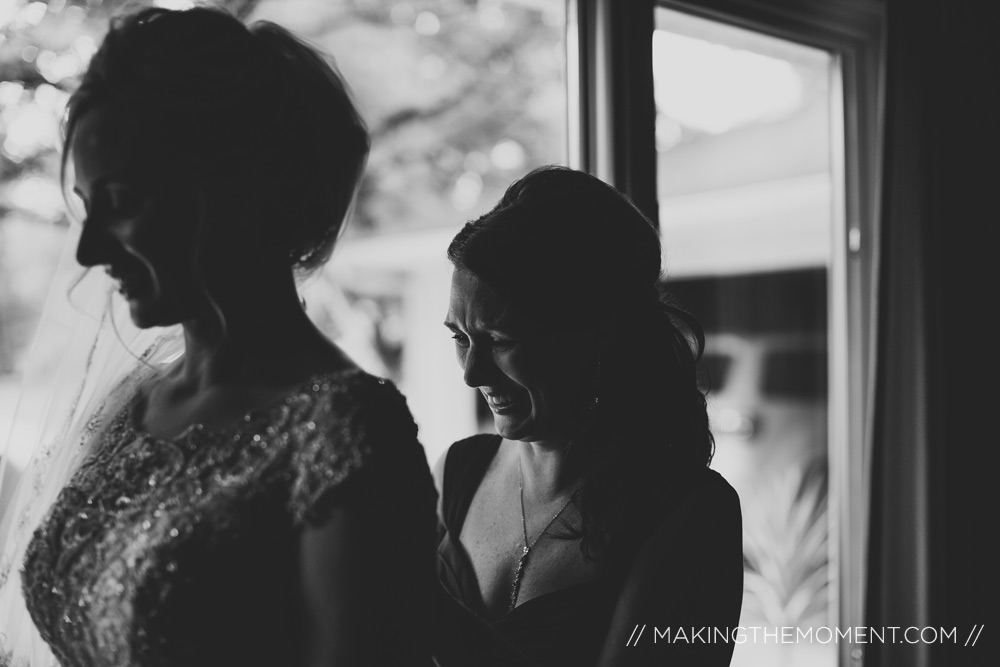 There are several years between these two, but you would never have guessed, they are so close!  I love it! My sister lives in L.A. and these two make me miss the heck out of her. (Shout out to Ashley!!! I love you!)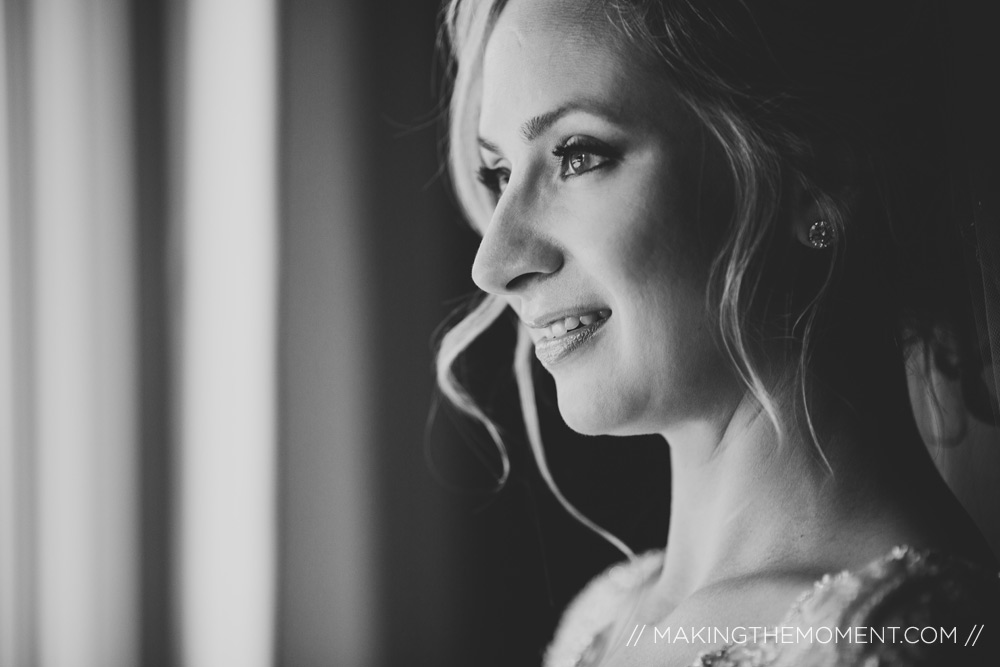 Isn't Natalie a babe???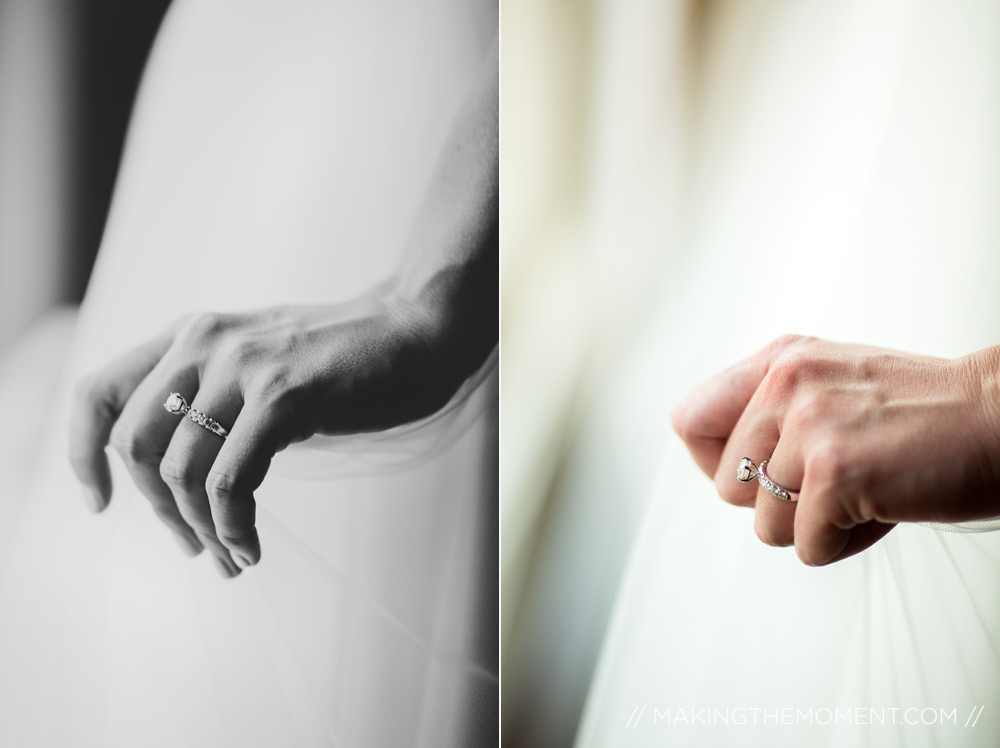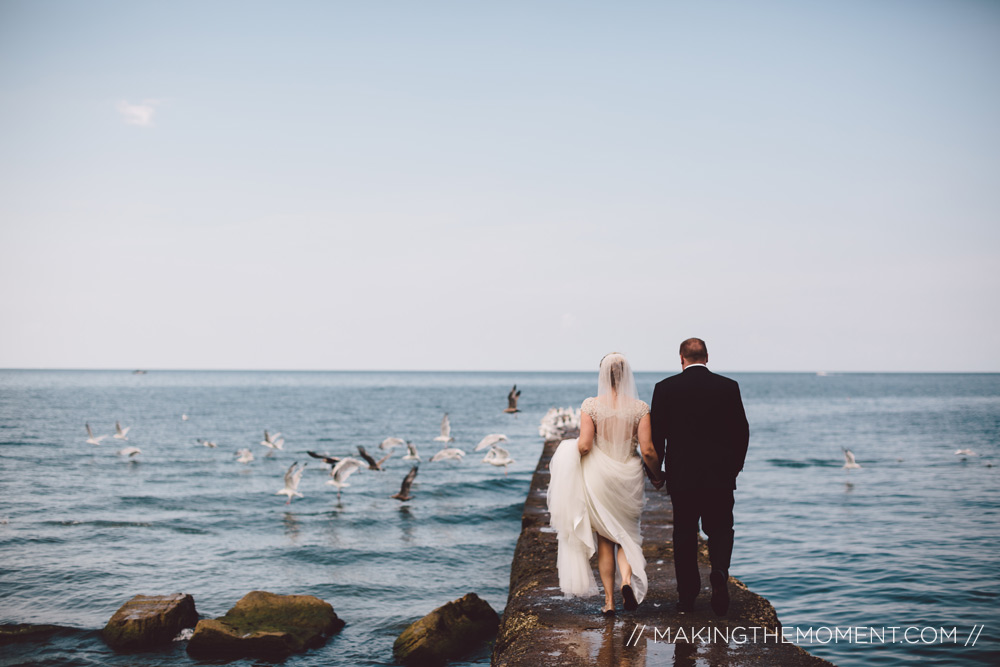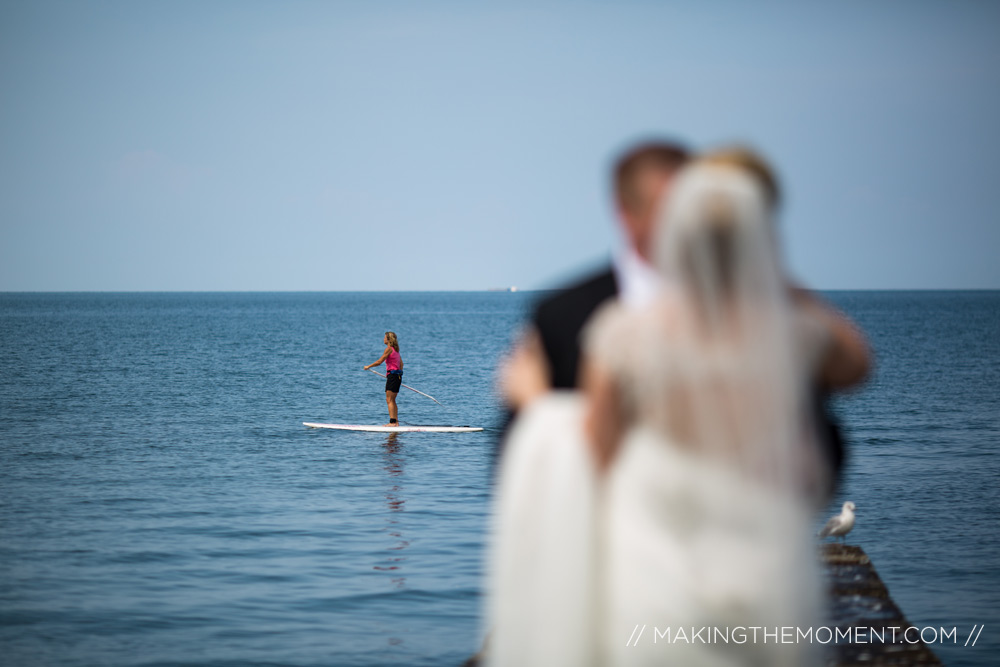 During their engagement session I photographed them at Voinovich park at sunset. It was beautiful. Well, I took a picture similar to this but with a sailboat in the back 😉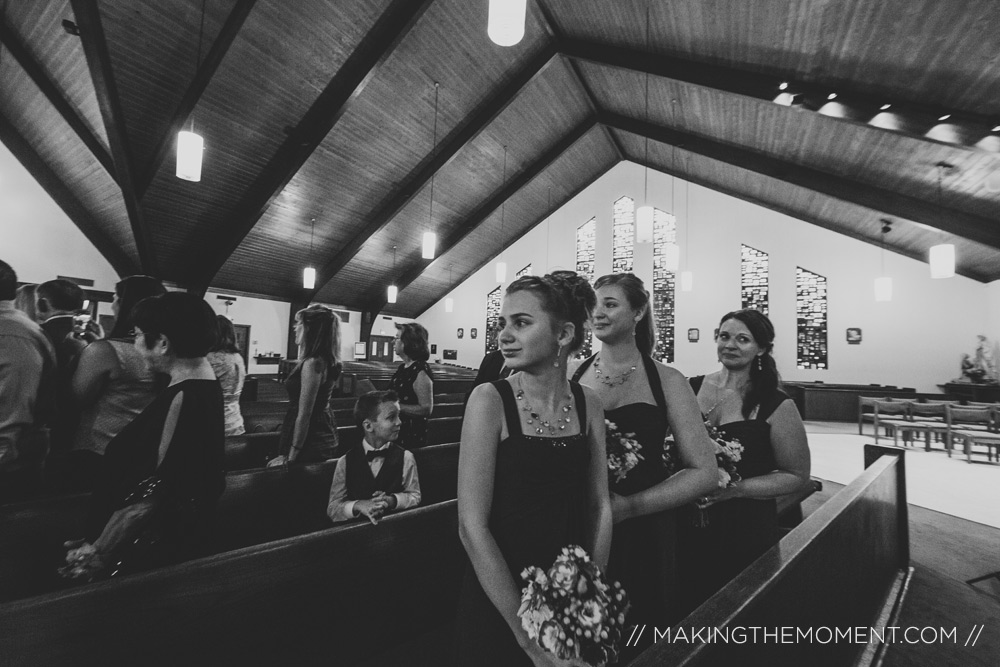 Natalie's bridesmaid's were her two nieces, Amy and Michelle and Sherilynne —  I love how close they are!!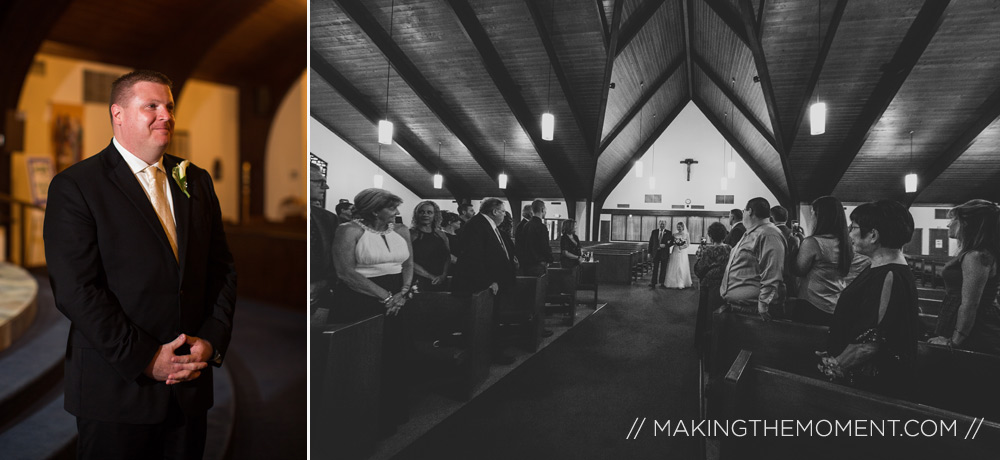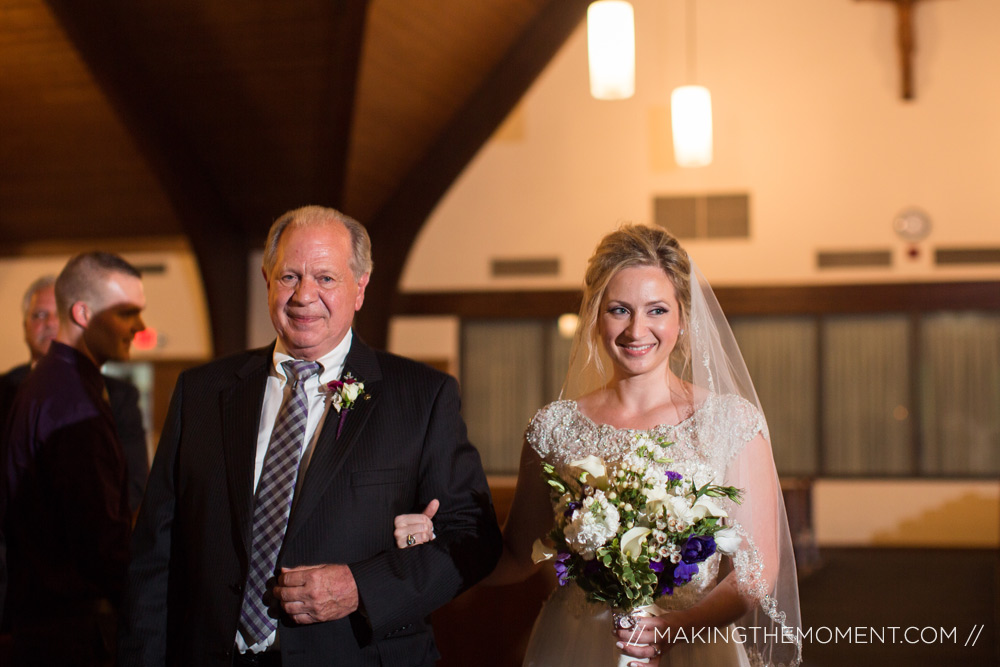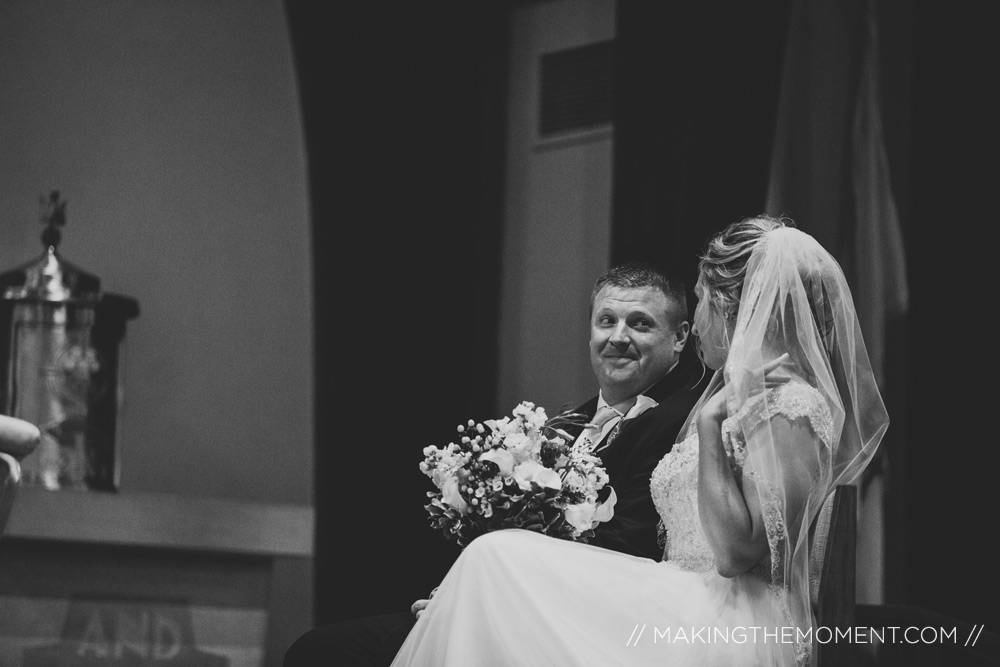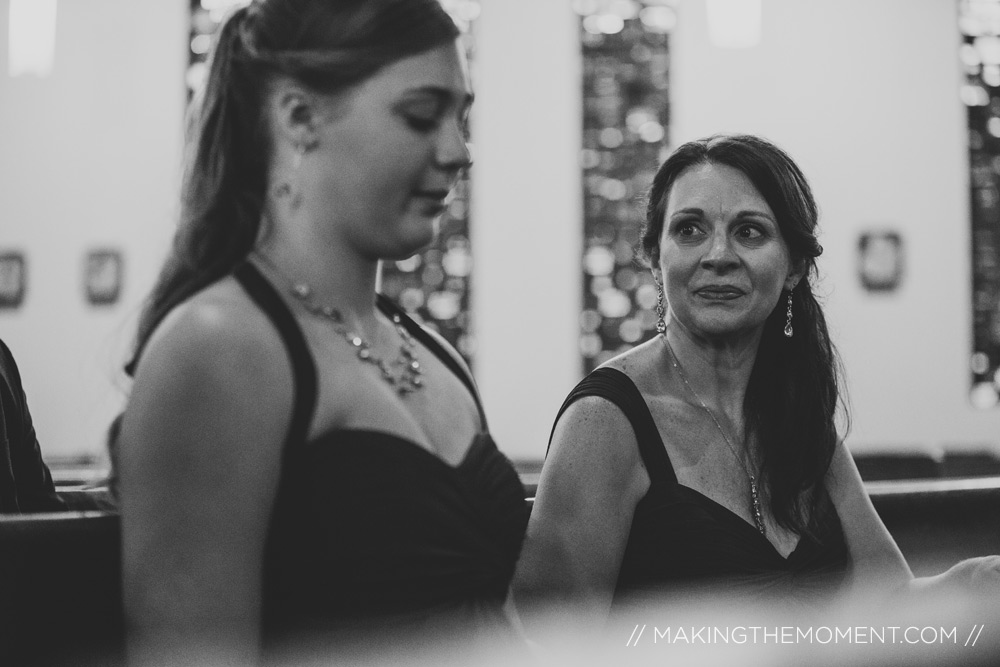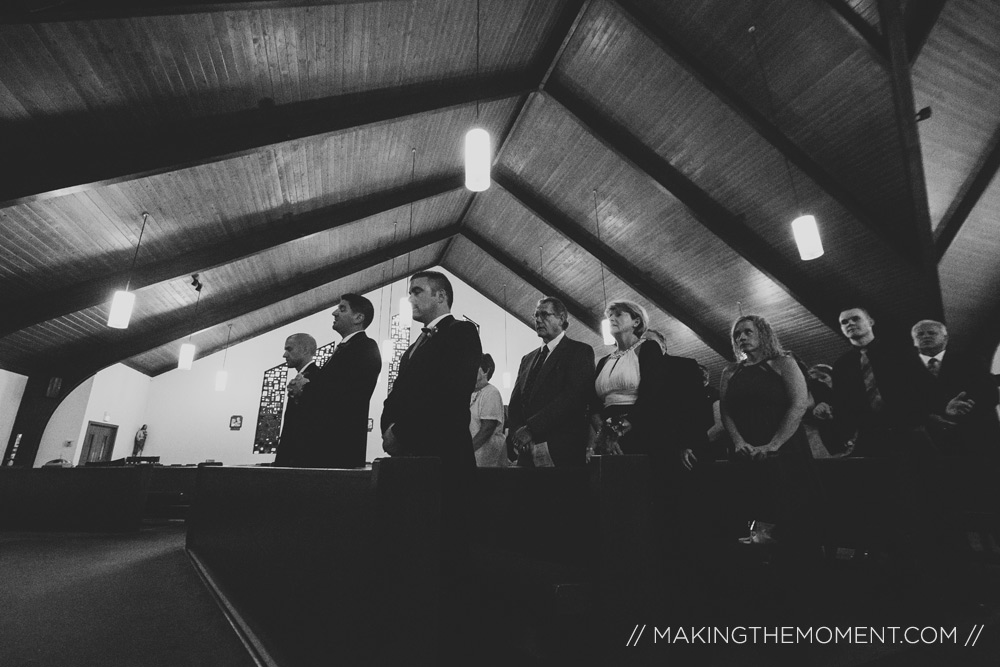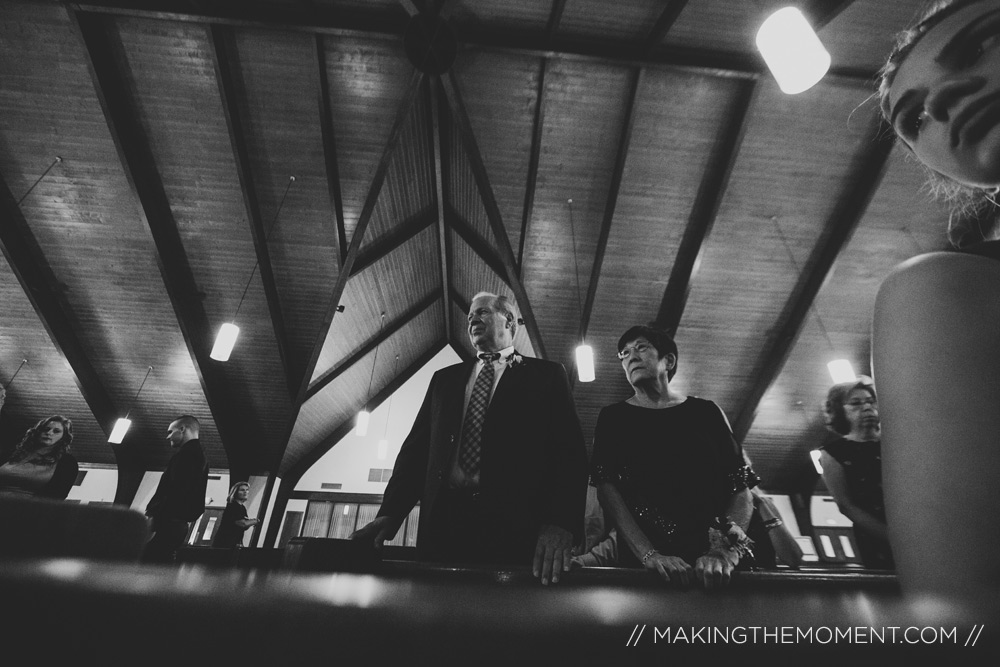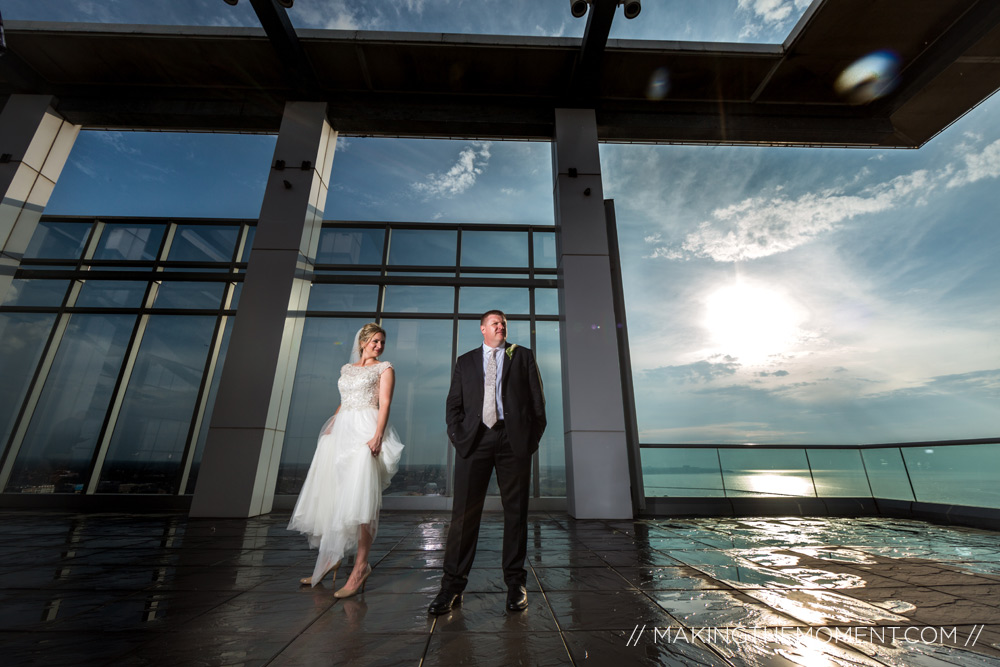 The rooftop of the EY building + Natalie/Adam make for bomb imagery.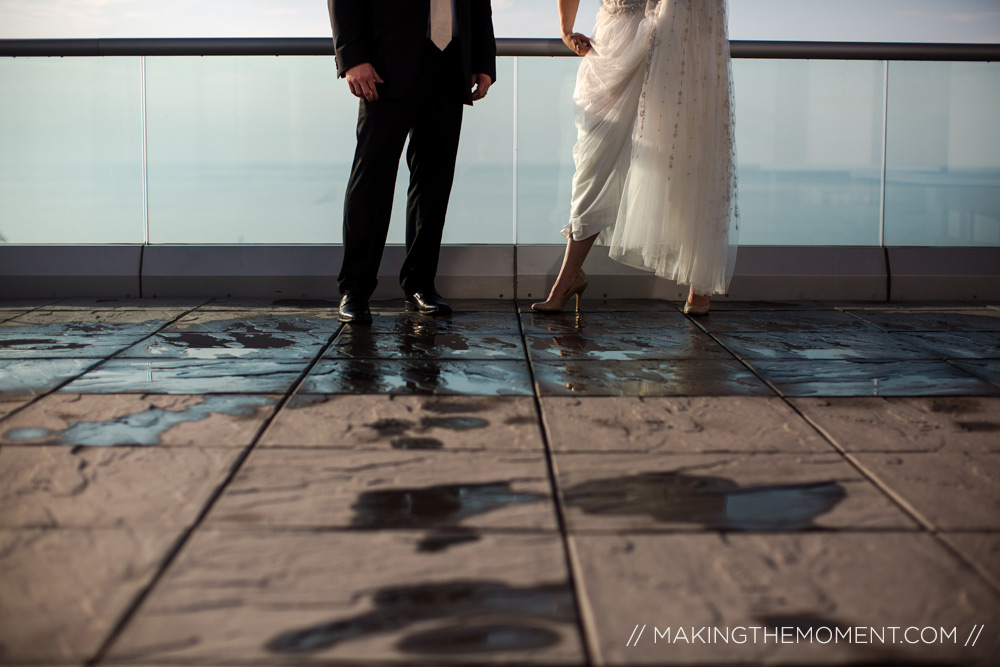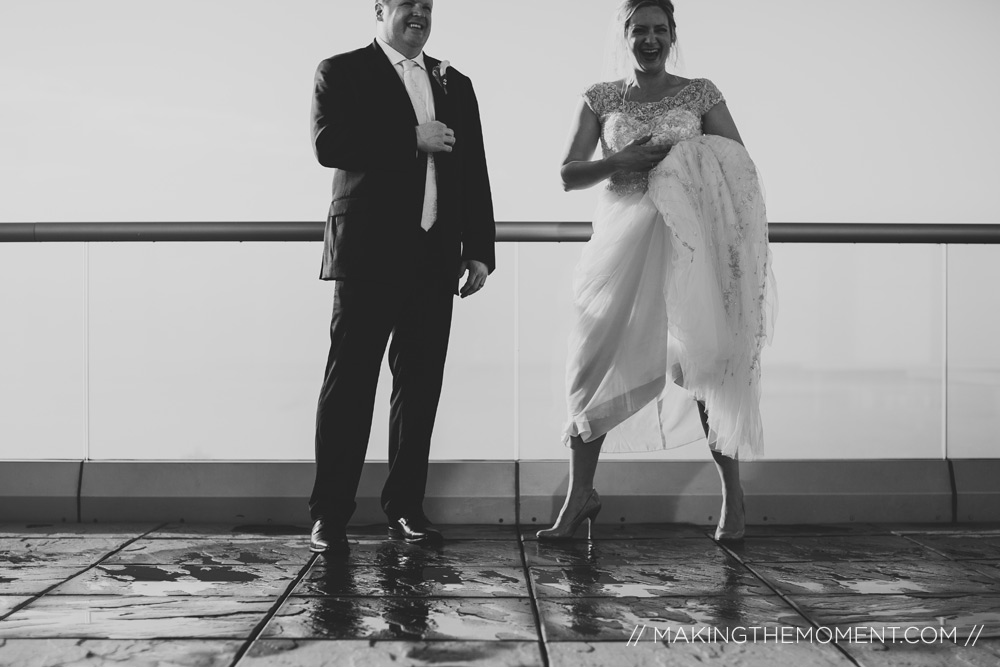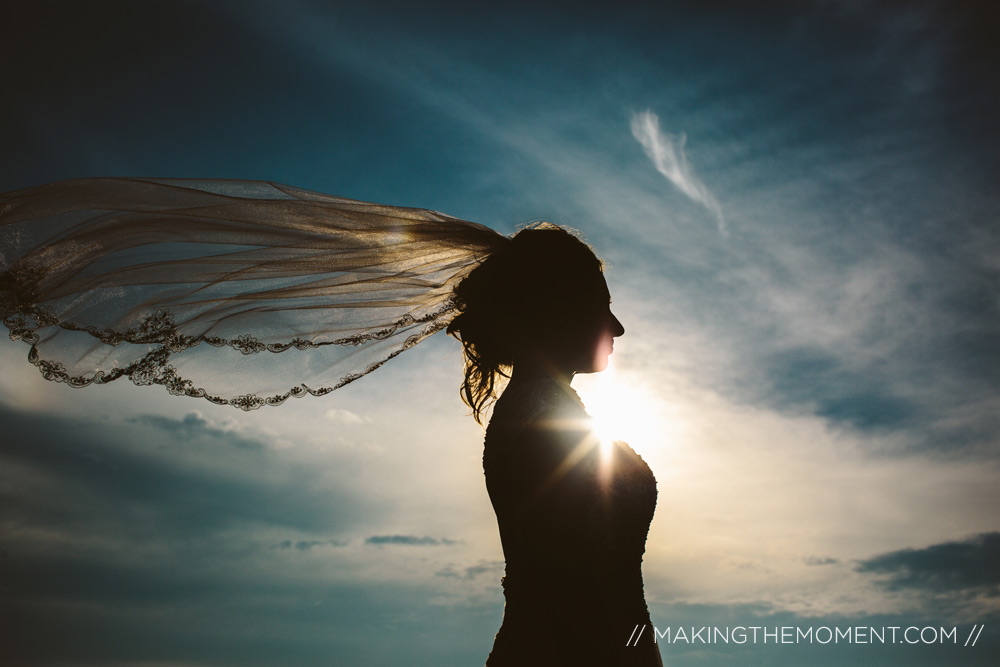 I love this image!!!!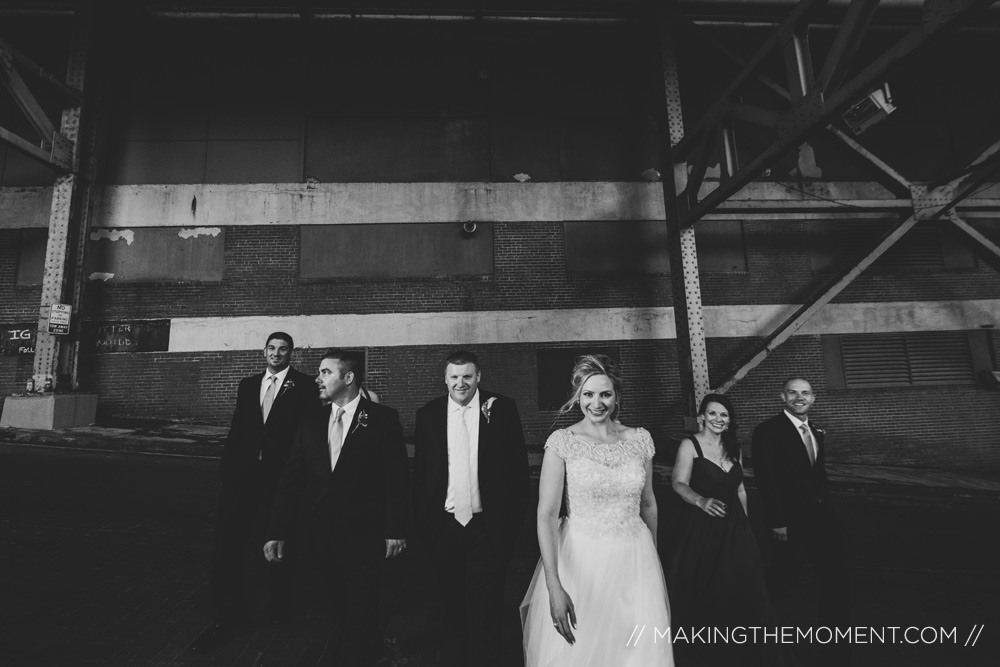 This group was so much fun 🙂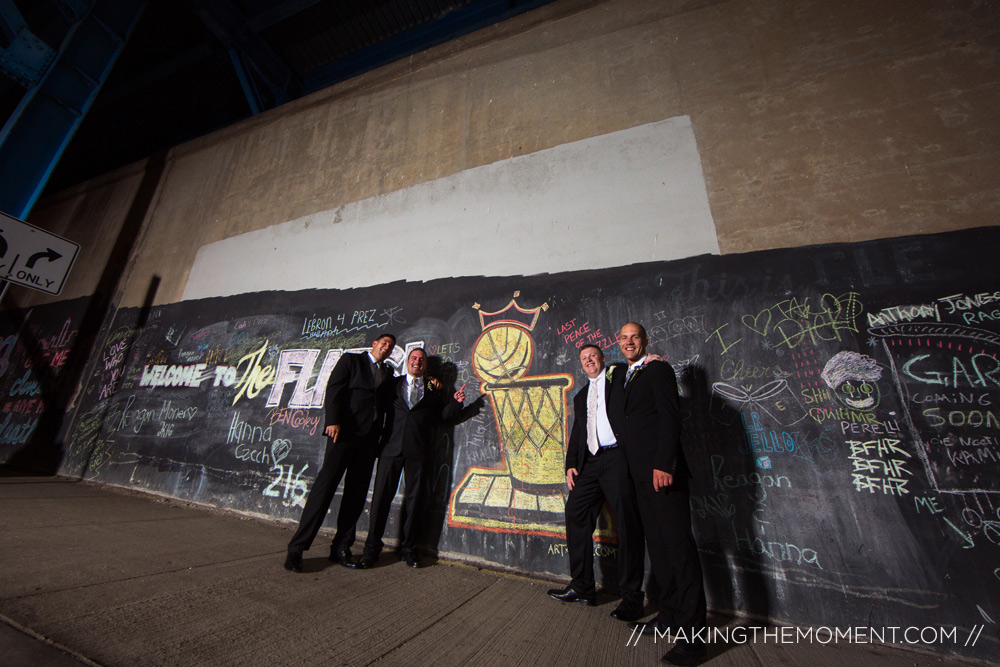 And big Cle fans — aren't we all though? By the way, the guys ran into Carlos Baerga while leaving Aloft that morning.  Go Cle!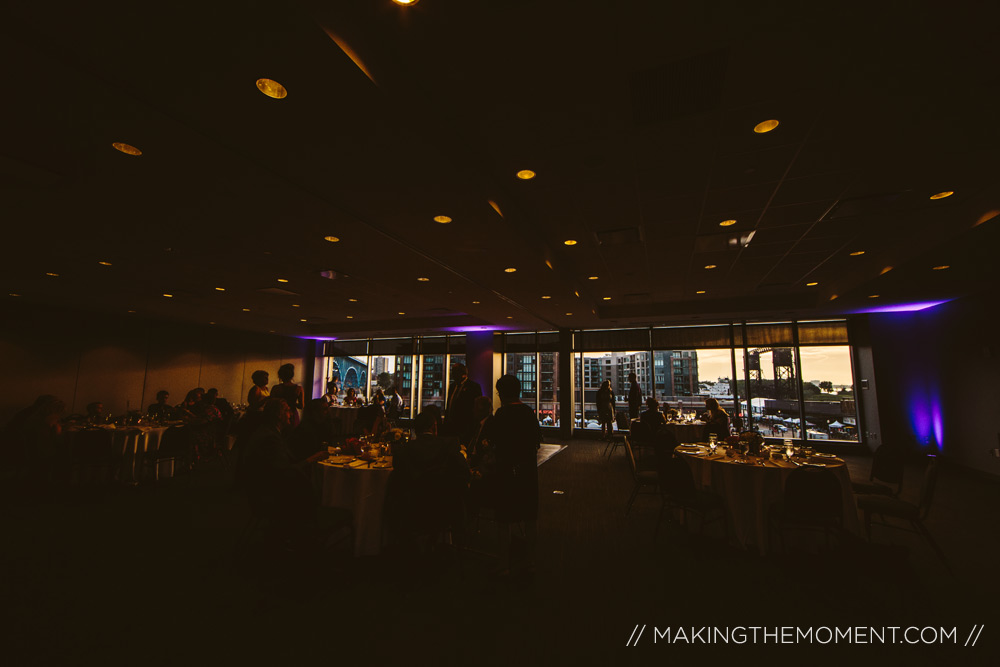 The view was breathtaking. That's Aloft for you!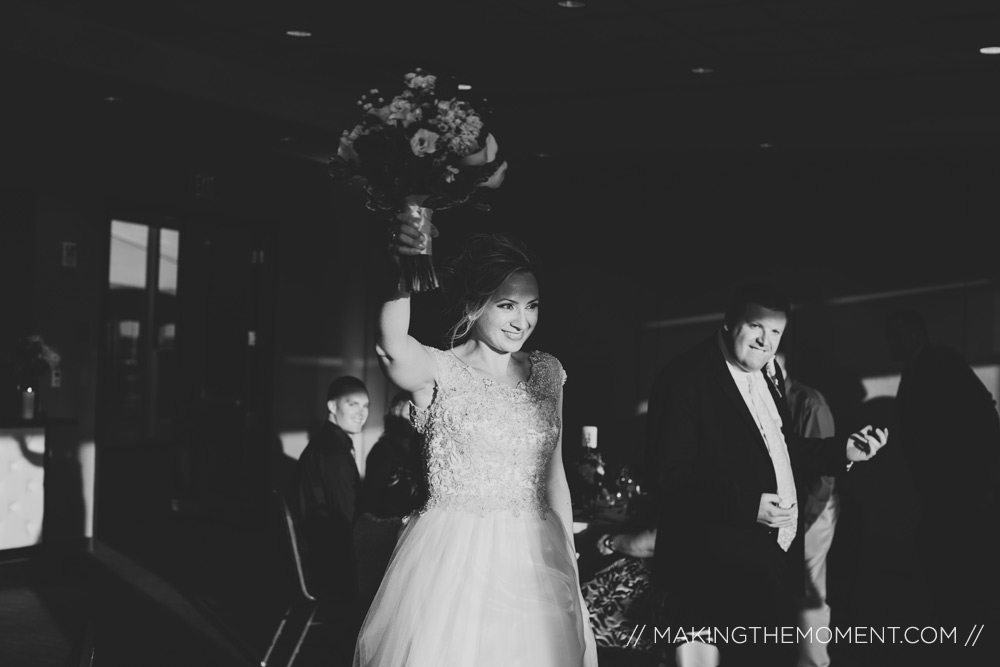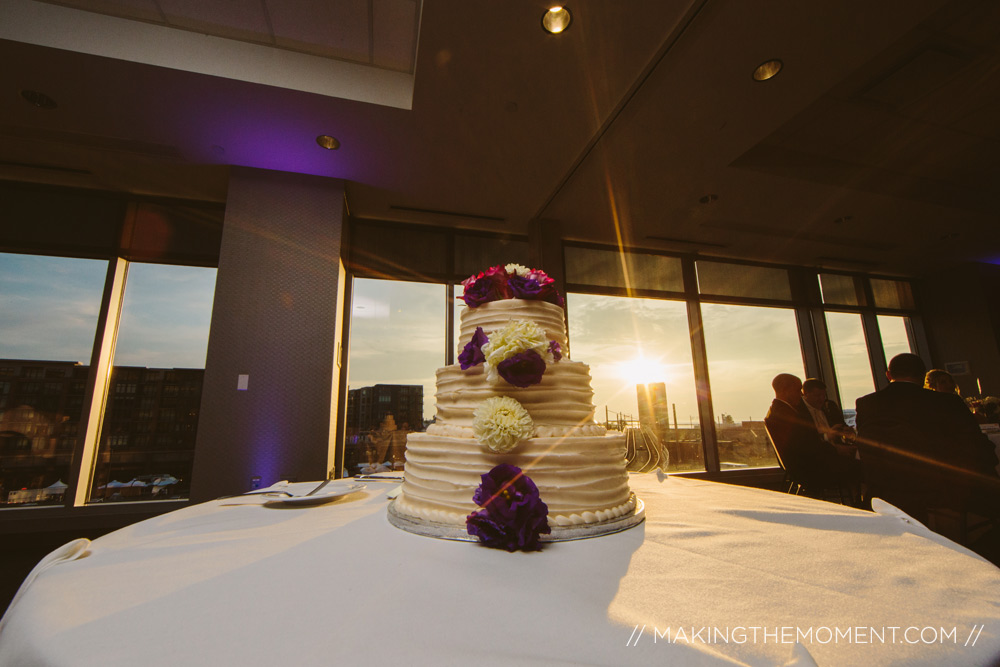 Their cake was to die for. (Though, to me, all cake is to die for… I have a serious problem)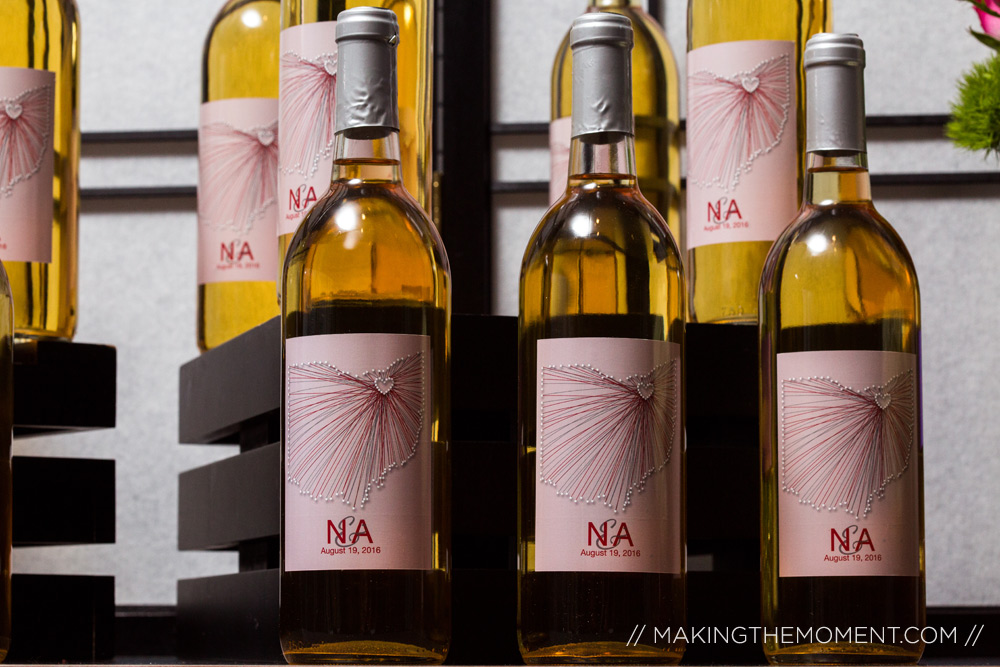 They love their wine! (And I just found out they are taking a hiatus!!! ayooo! Baby NAS represent!)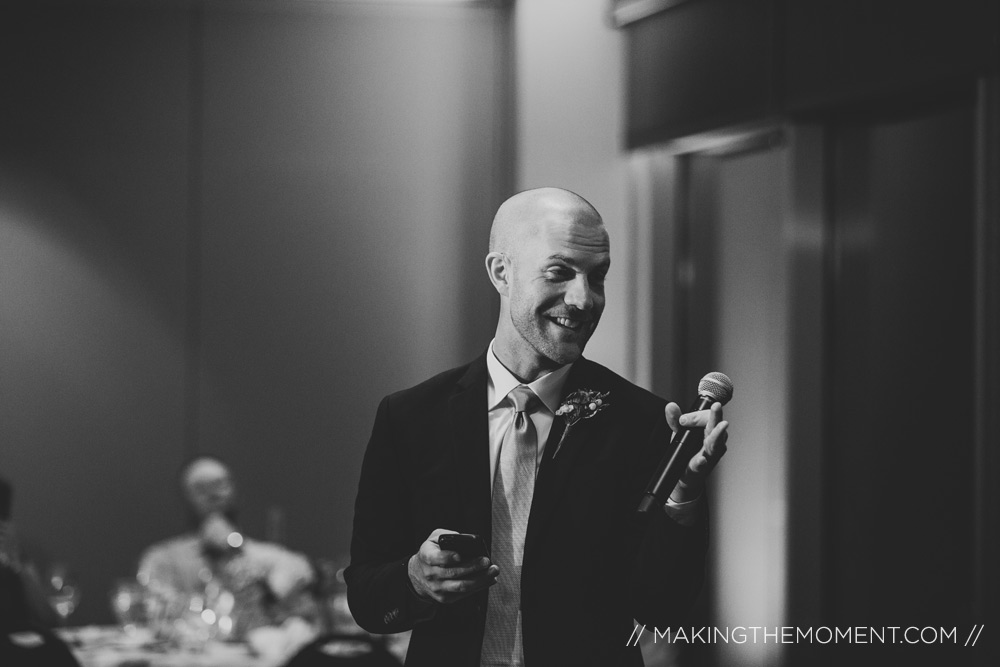 Haha, Ryan.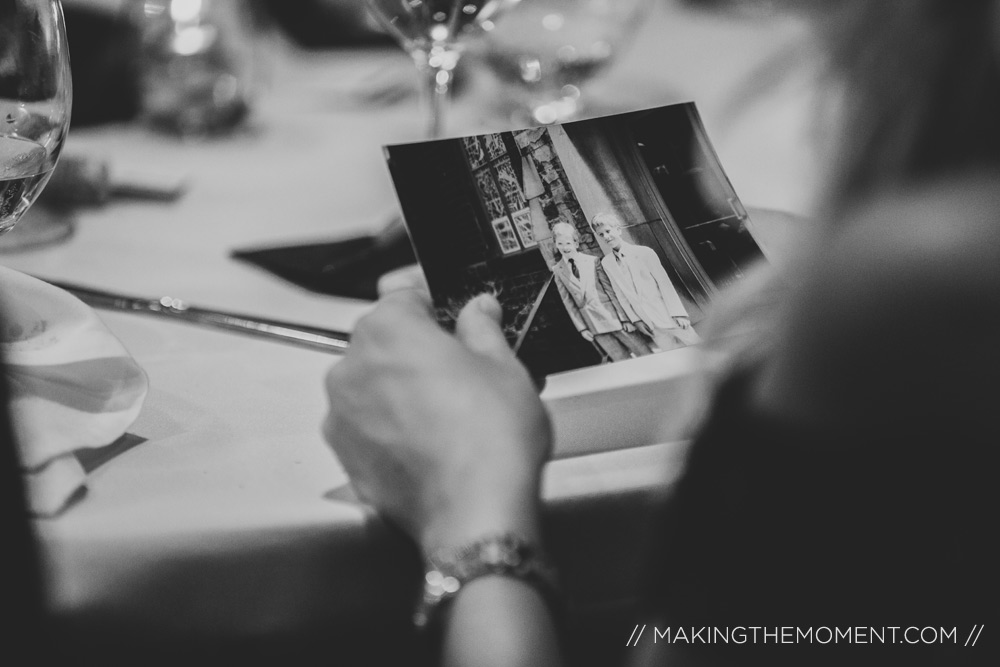 Look at how cute Ryan and Adam were as kiddos.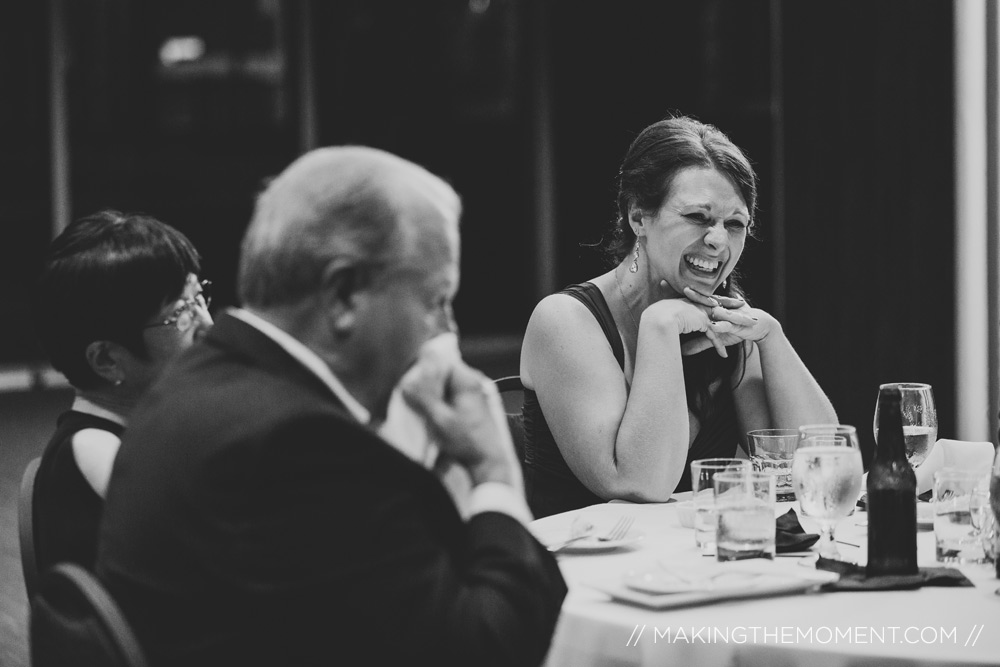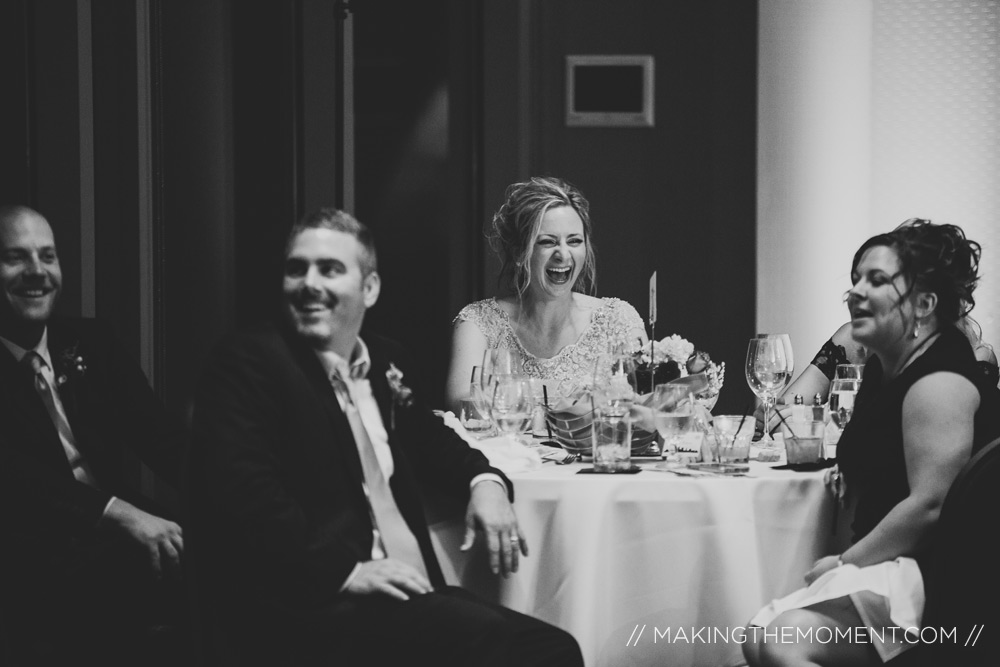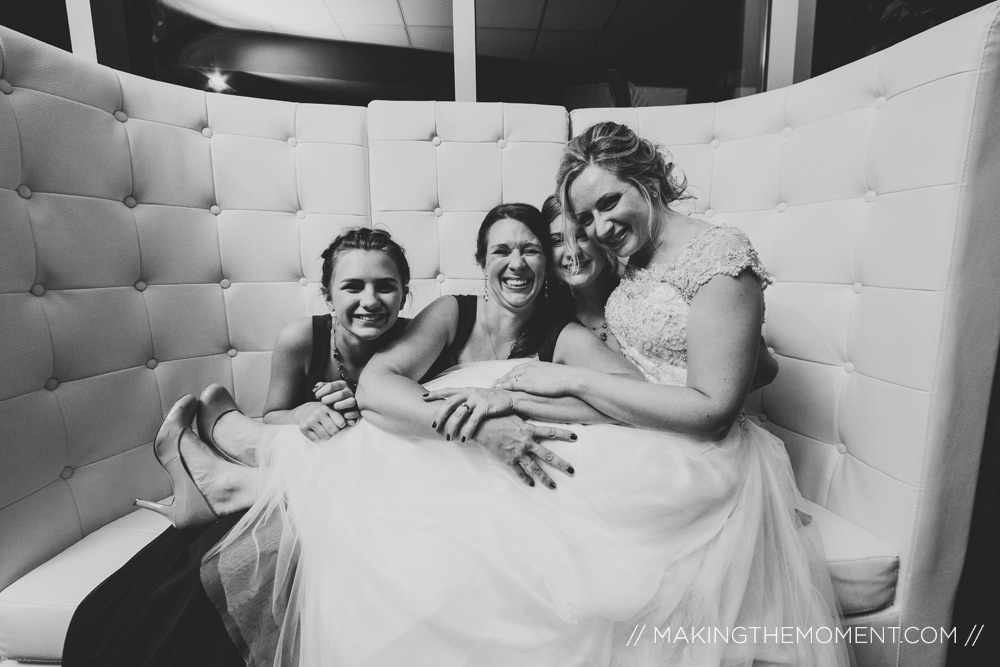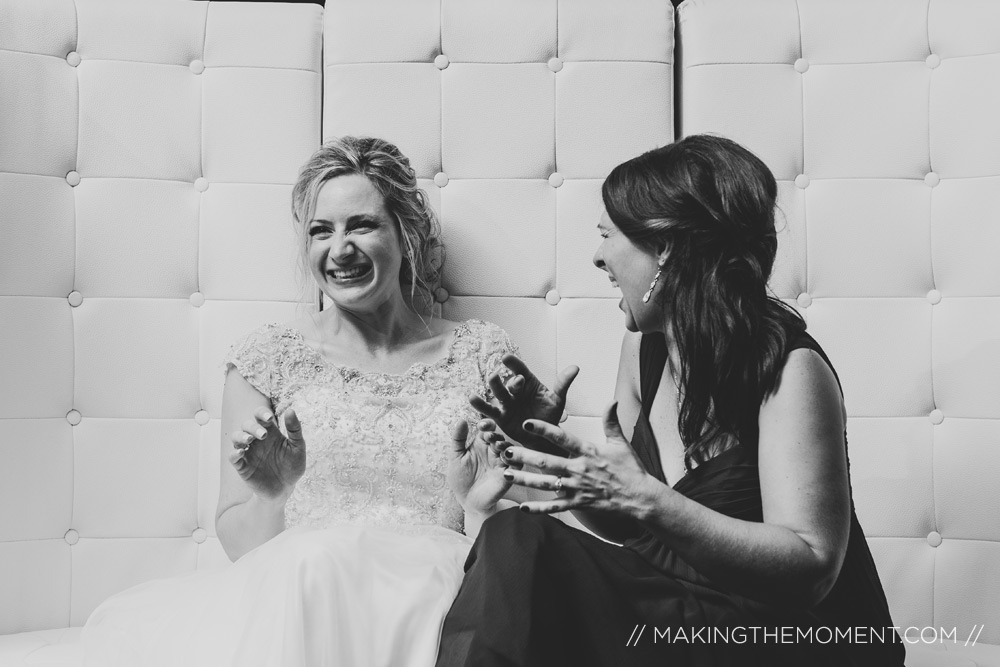 The (former) Smith sisters are seriously so cute!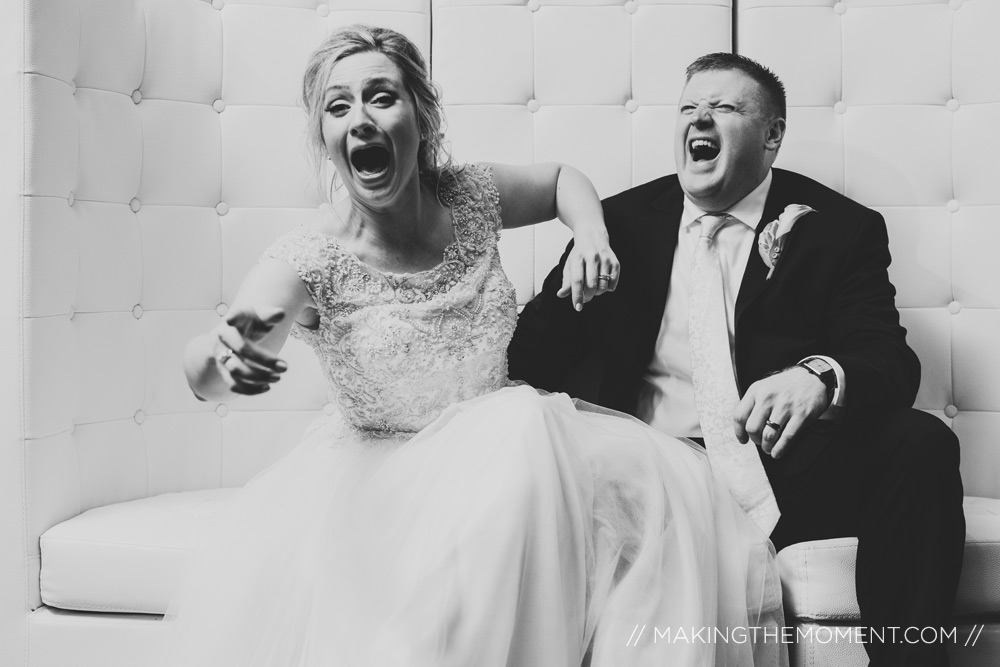 I kept accidentally saying inappropriate things… oops.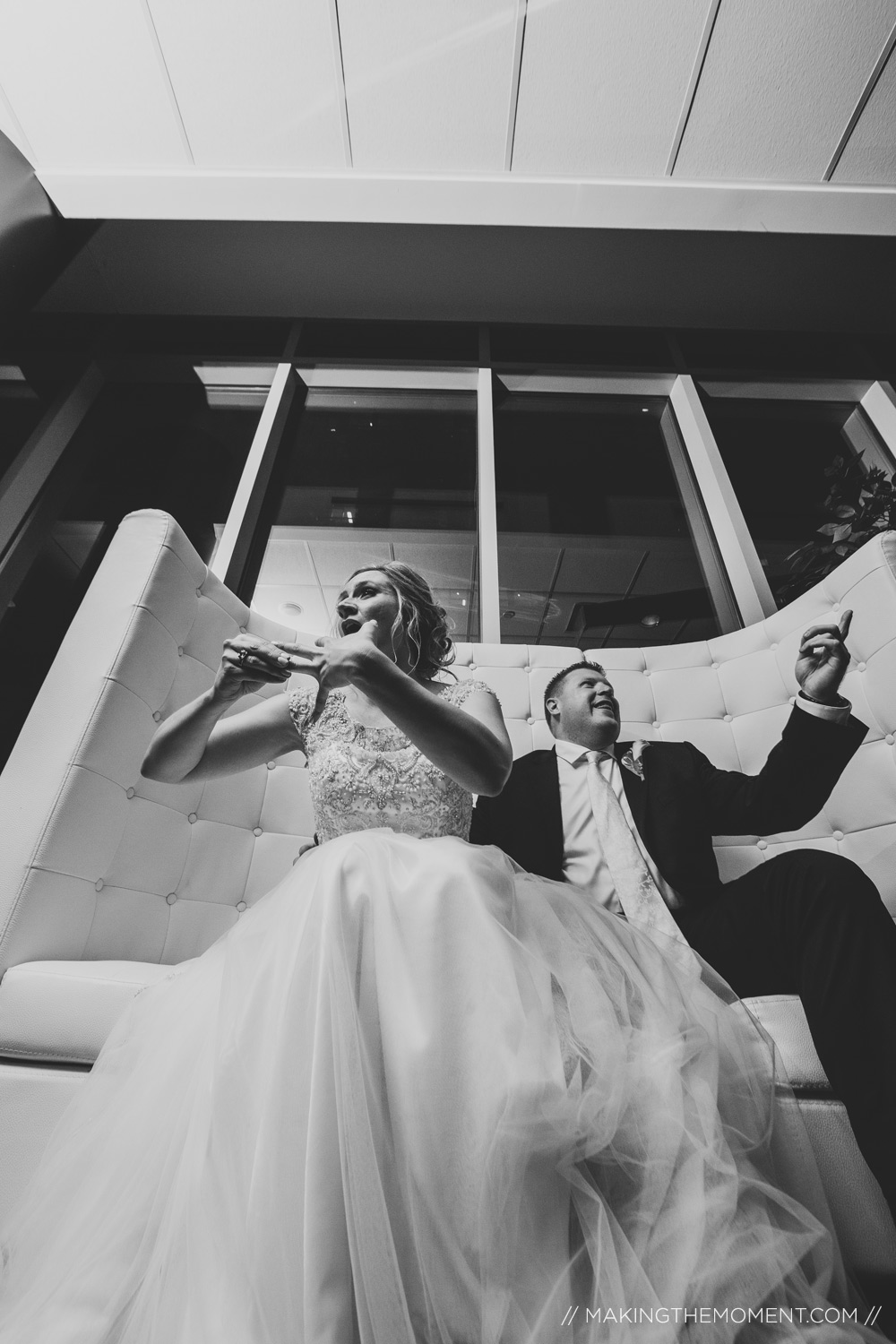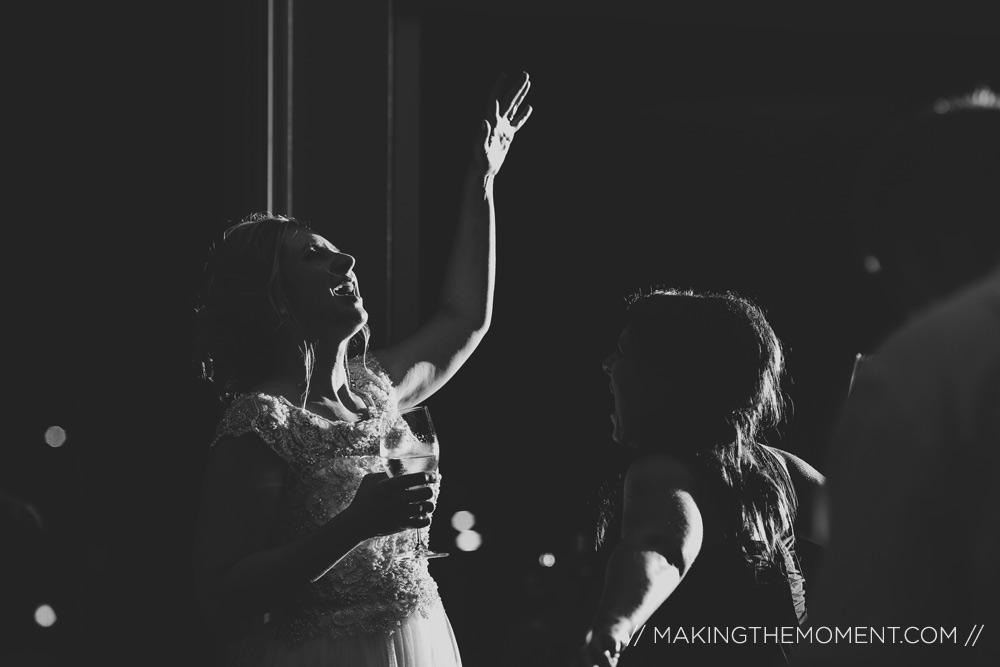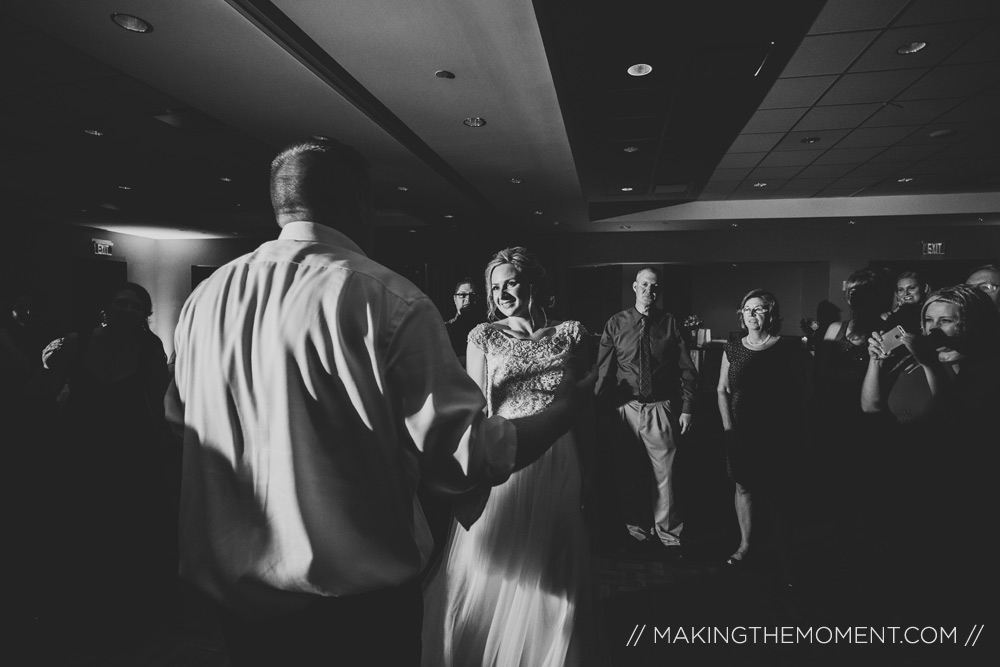 They had killer dance moves, at one point Adam and Ryan showed everyone their synchronized, childhood ice ice baby dance.  The most memorable part of the day, haha just kidding, it was all amazing.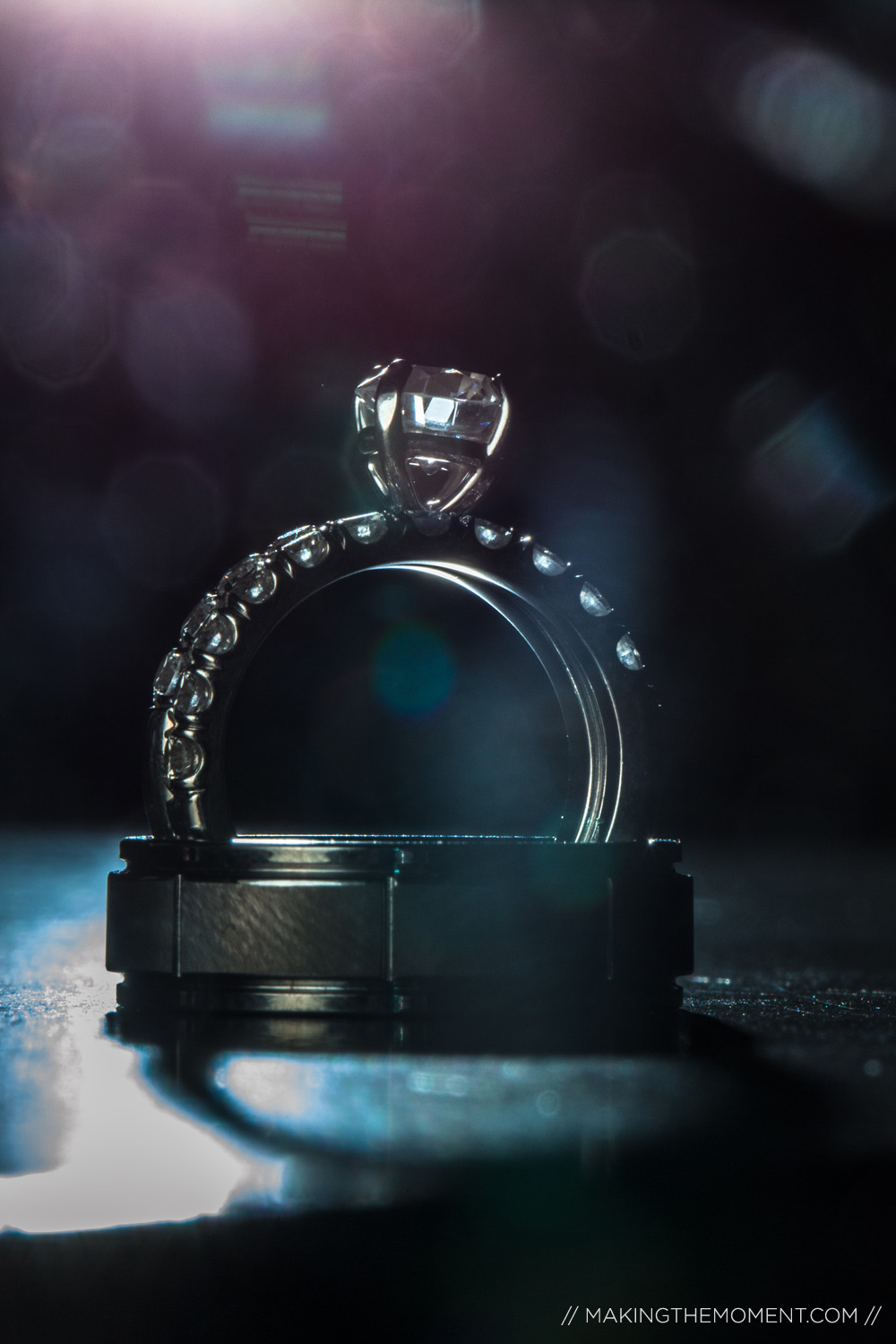 Adam proposed to Natalie downtown, it took him awhile to find the perfect place to do it — so he took her to a restaurant that overlooked the city. As they were viewing out he said "this is the spot" Well, that went straight over Natalie's head and she repeated "this is the spot!!" She was totally surprised the the proposal! SO cute!!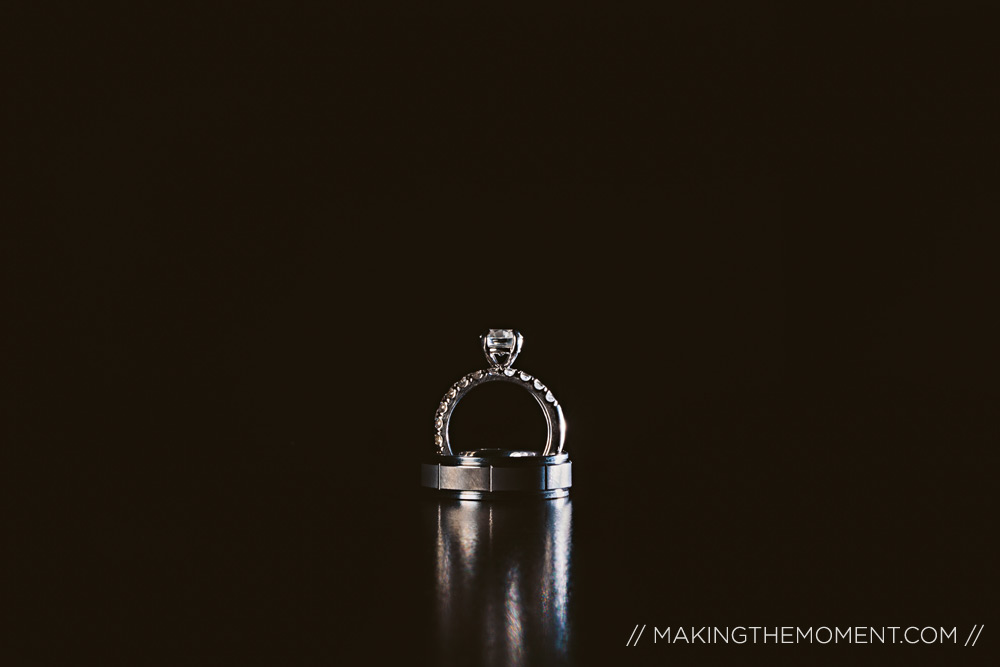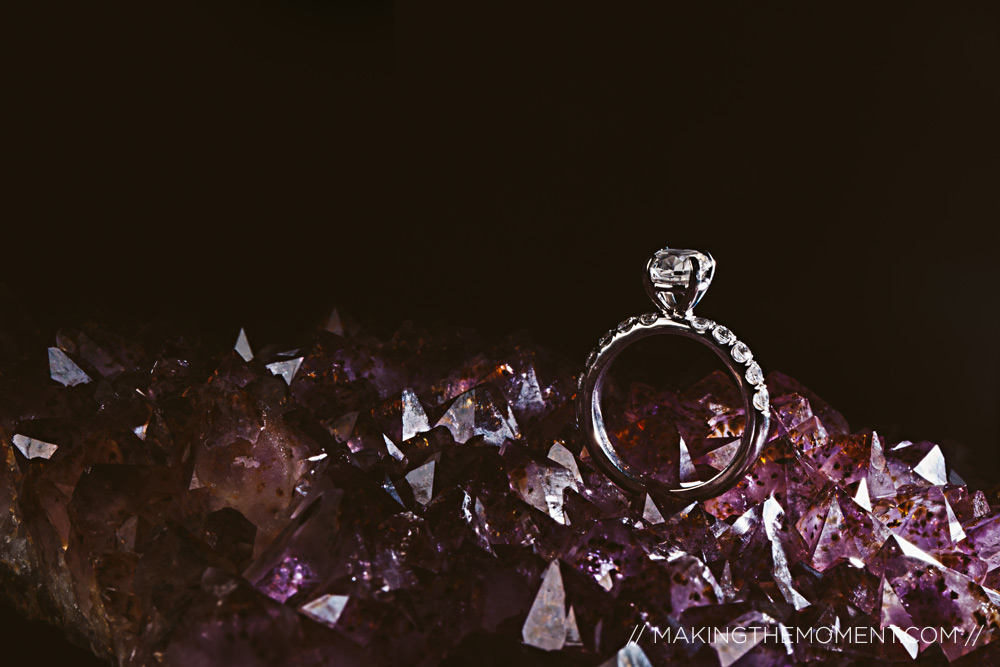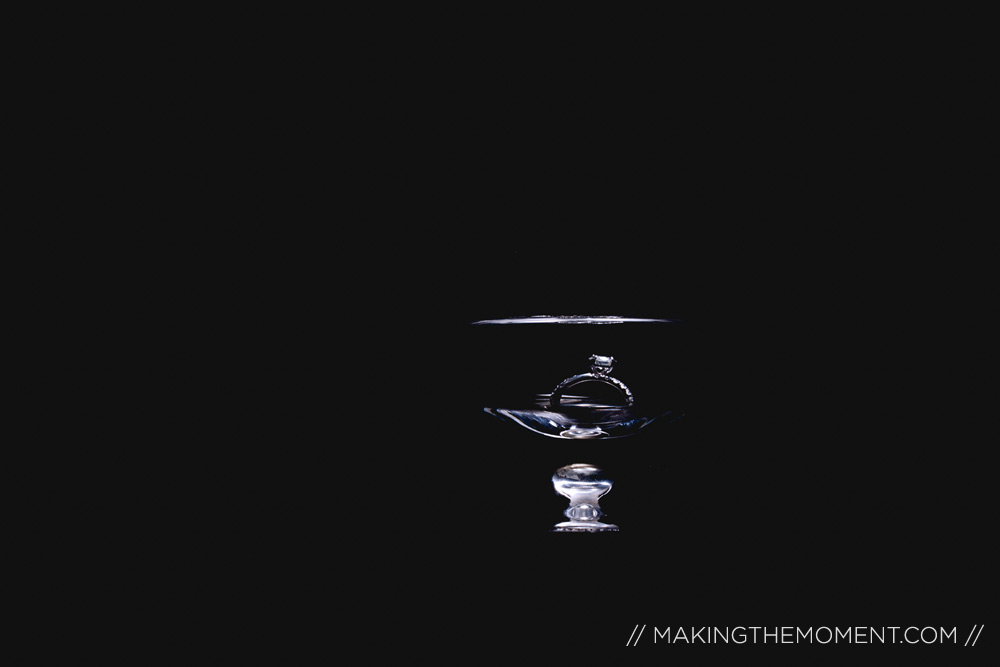 I had so much fun photographing their rings, clearly 😉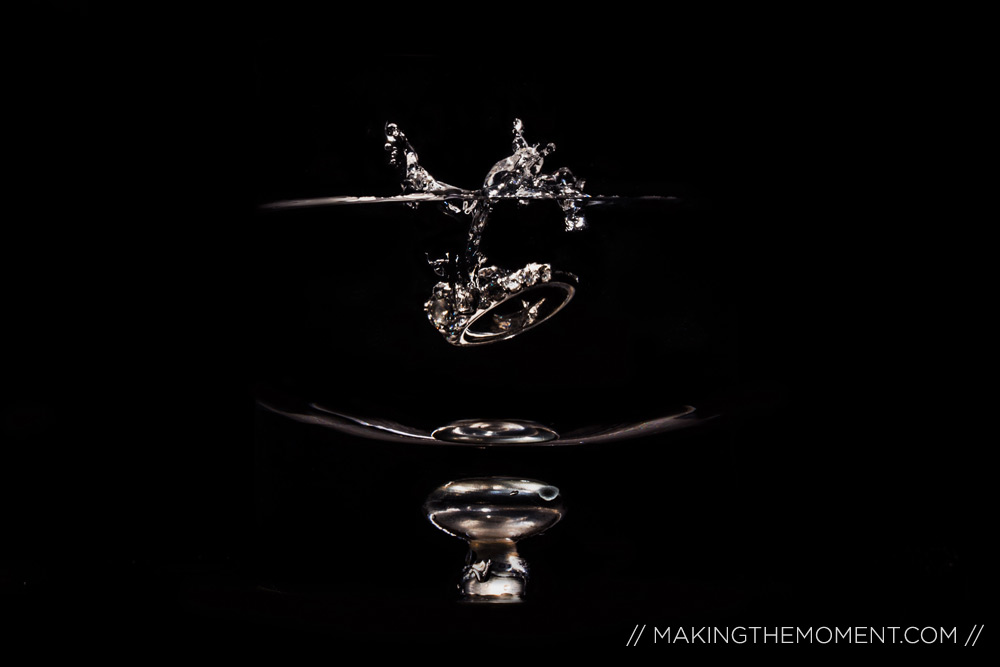 I am so excited to see what the future has in store for these guys. They're incredible and their baby [ Carlos 😉 ] is one lucky kid!!!