Eric + Elisha were in our Crocker offices just earlier today, seeing their wedding imagery for the first time. While seeing their artwork, Eric commented that the photography felt genuine. As he made the remark, I couldn't help but realize it's how I feel about the two of them.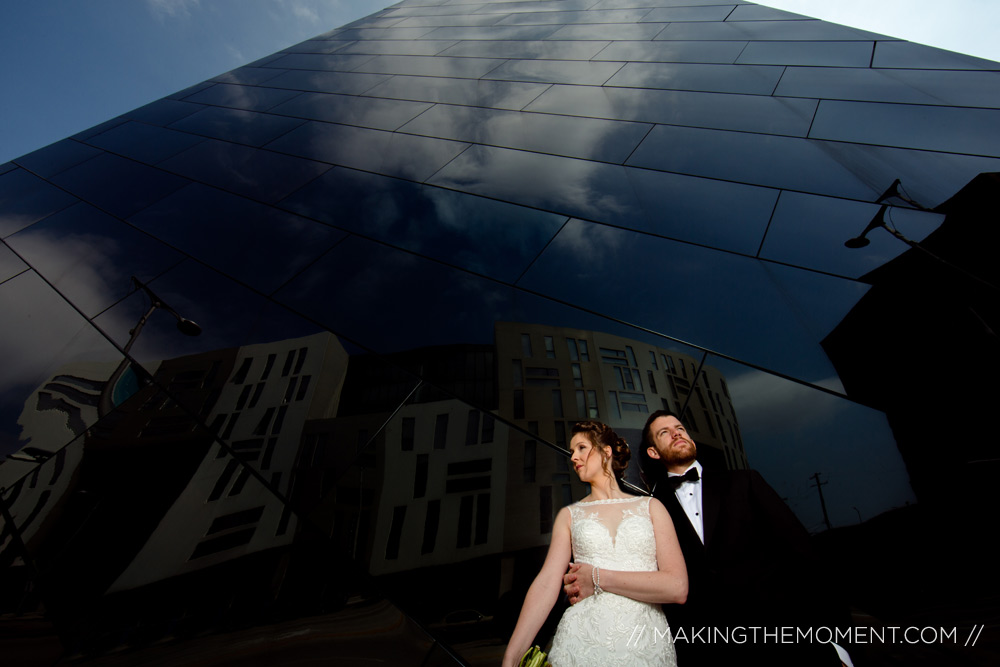 I often preach to couples that they need to find a wedding photographer that they feel "at home" and at ease with. Every now and then I'm fortunate enough to find couples where I myself feel that way in return.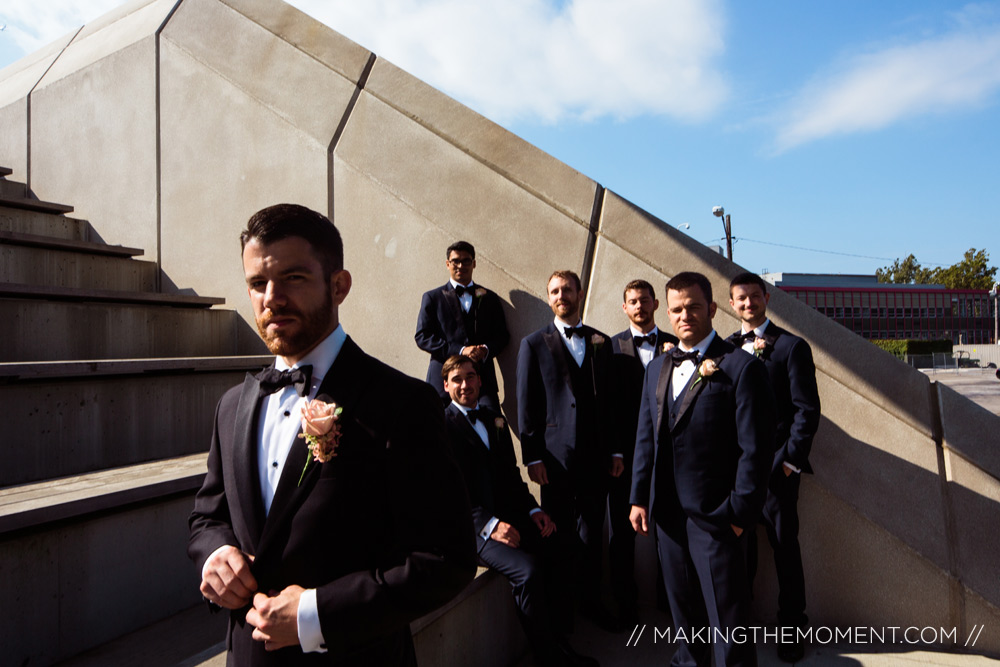 Seen above; this is one of my favorite groomsmen portraits. Ever.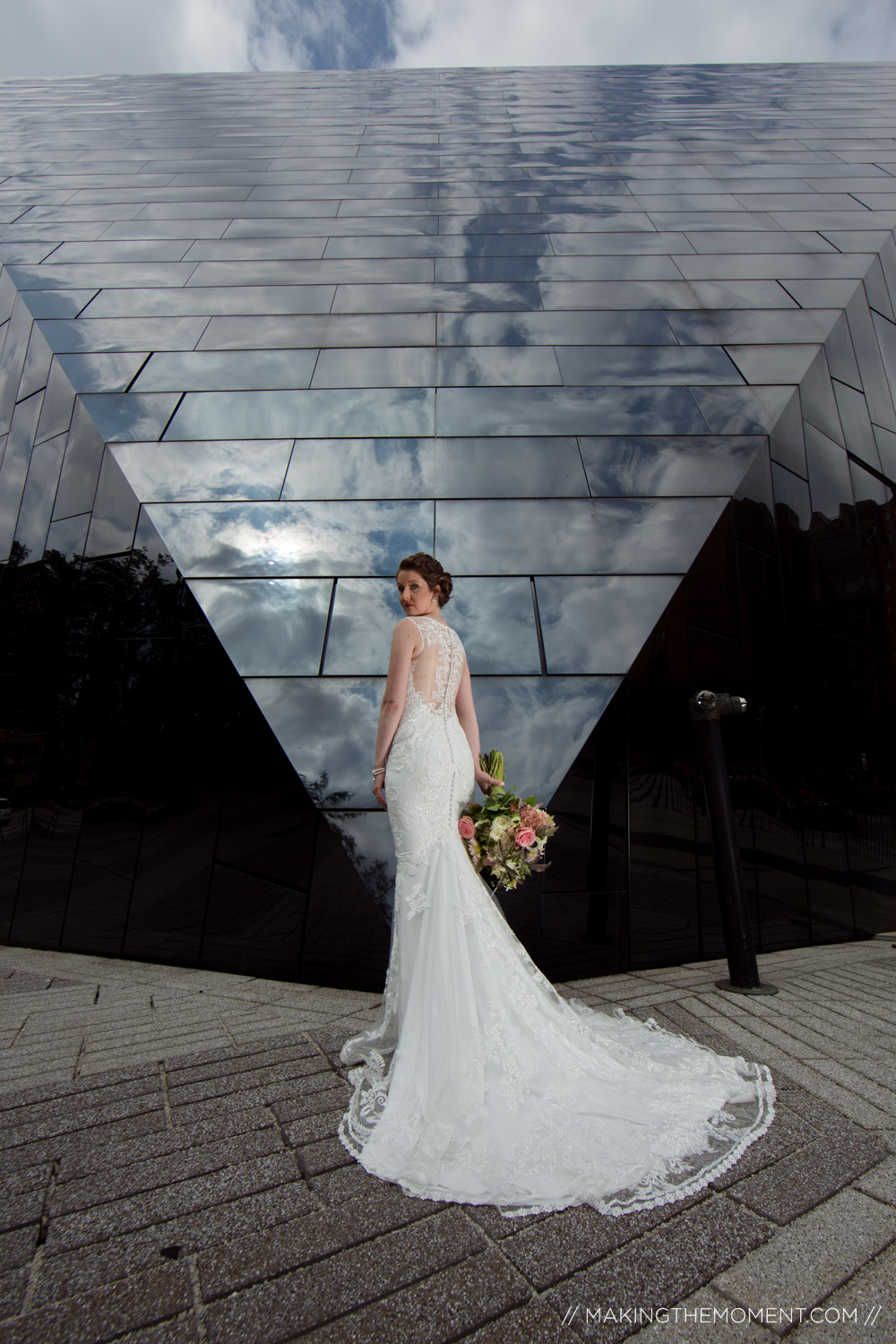 Elisha carries her elegance easily and naturally. Like the train on her wedding gown, it follows behind her casually and wonderfully.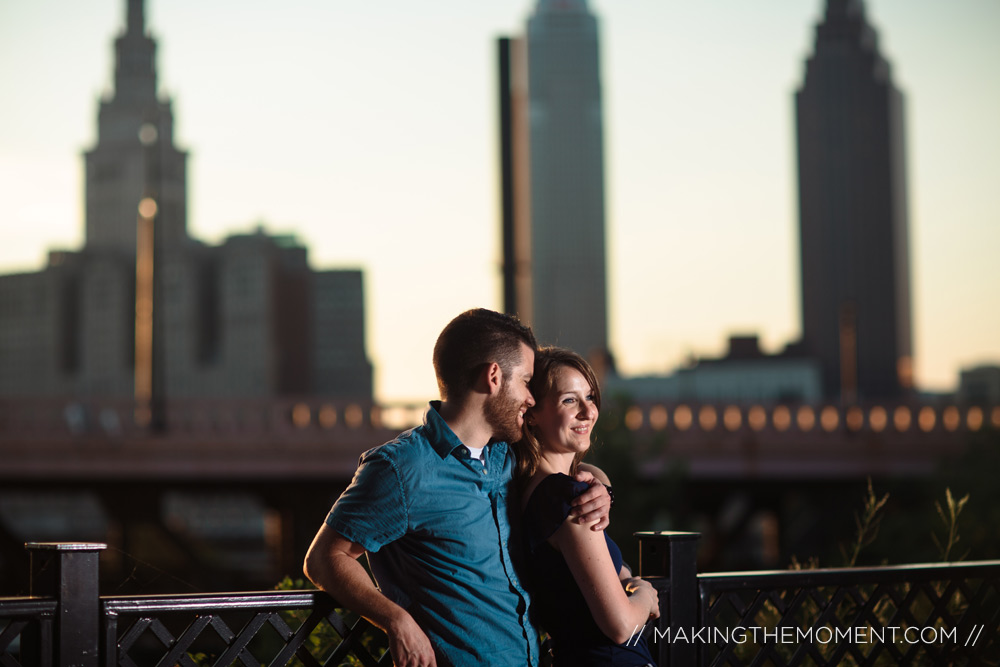 Our engagement session [ seen above ] is where I discovered that these two were a natural fit for each other. Elisha so perfectly folds into Eric's arms physically, just like they fold into each others lives naturally.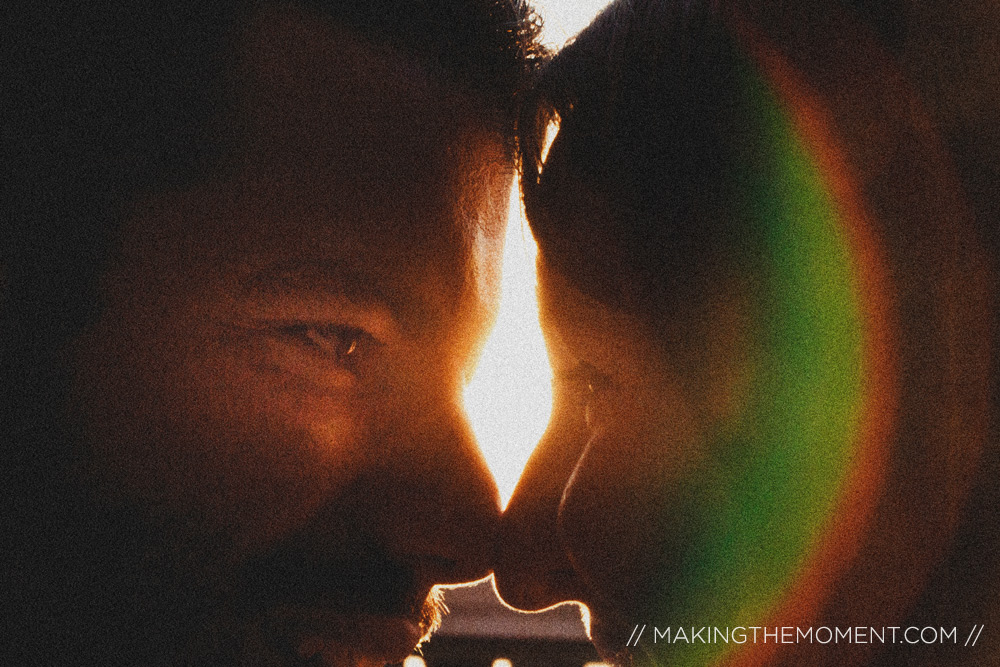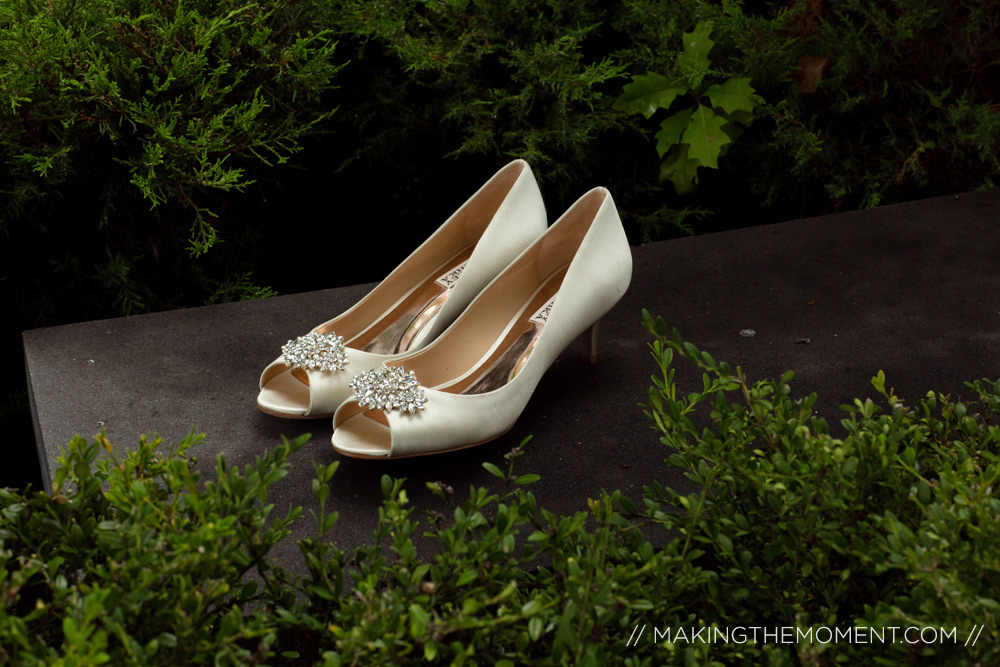 I feel as if this is a Natural Geographic wild life image from one of their nature documentary exposes; "Seen above in it's natural habitat, the Badgely Mischka are grazing peacefully; unaware of the encroaching Photographerous Photojournalistica stalking it's prey".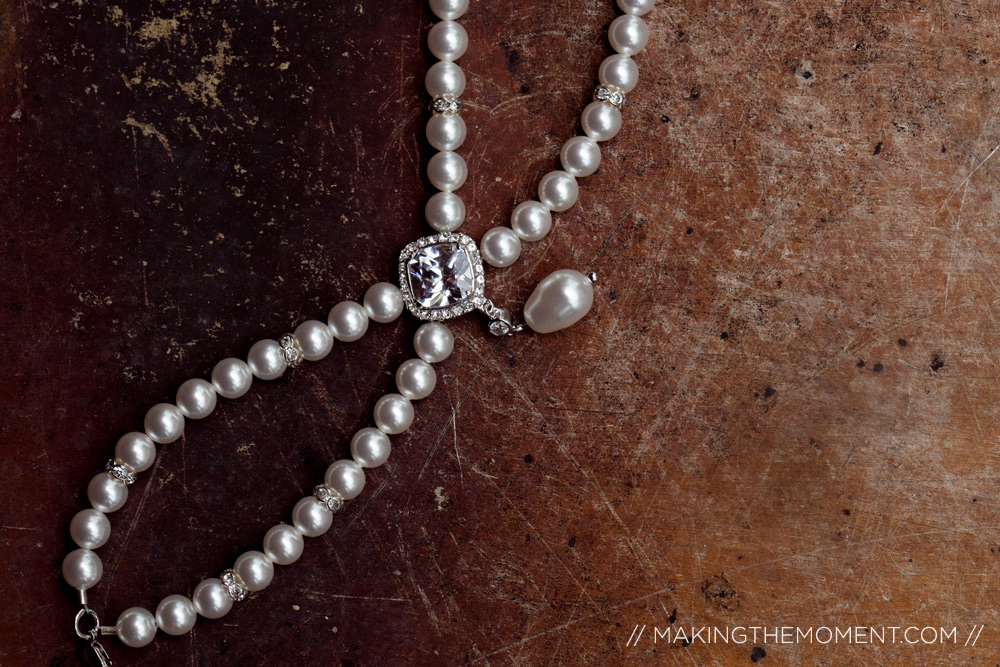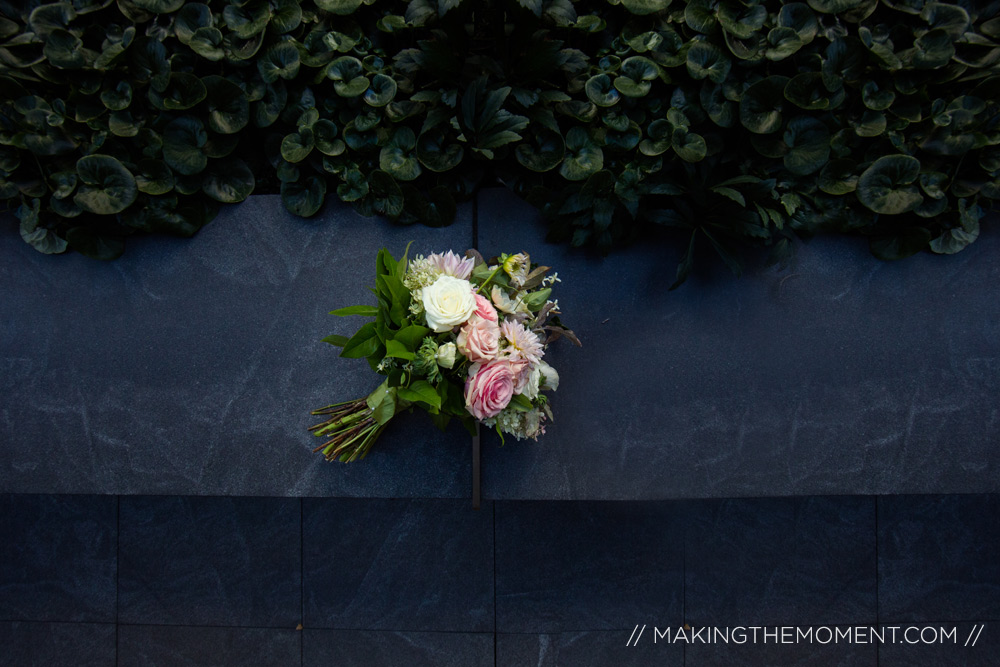 The above is best read in a British accent.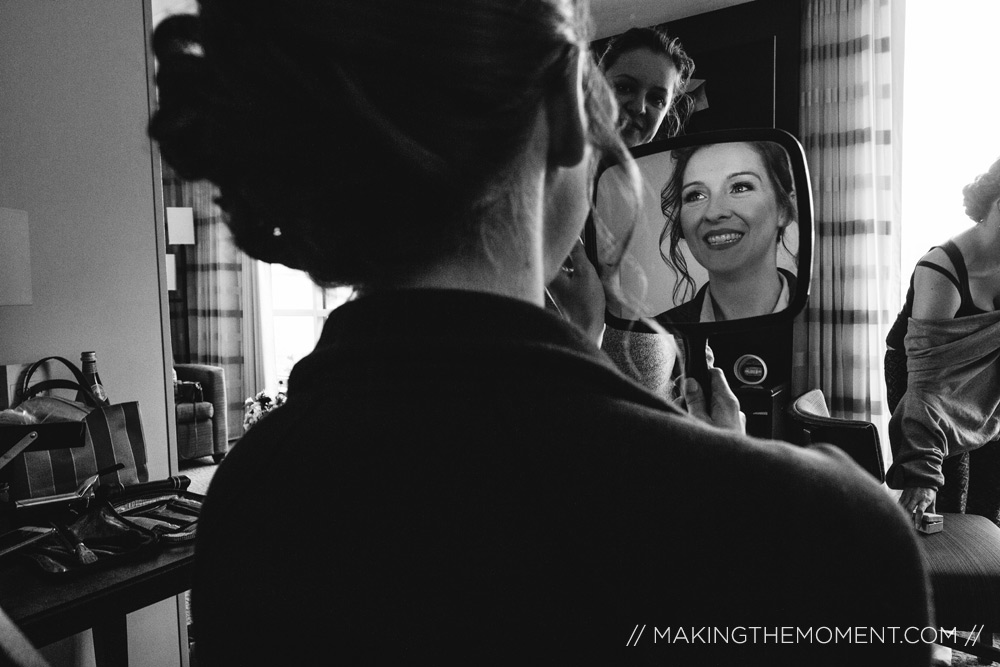 I LOVE this moment. I always aim for the real in my work.  Not the staged or predictable.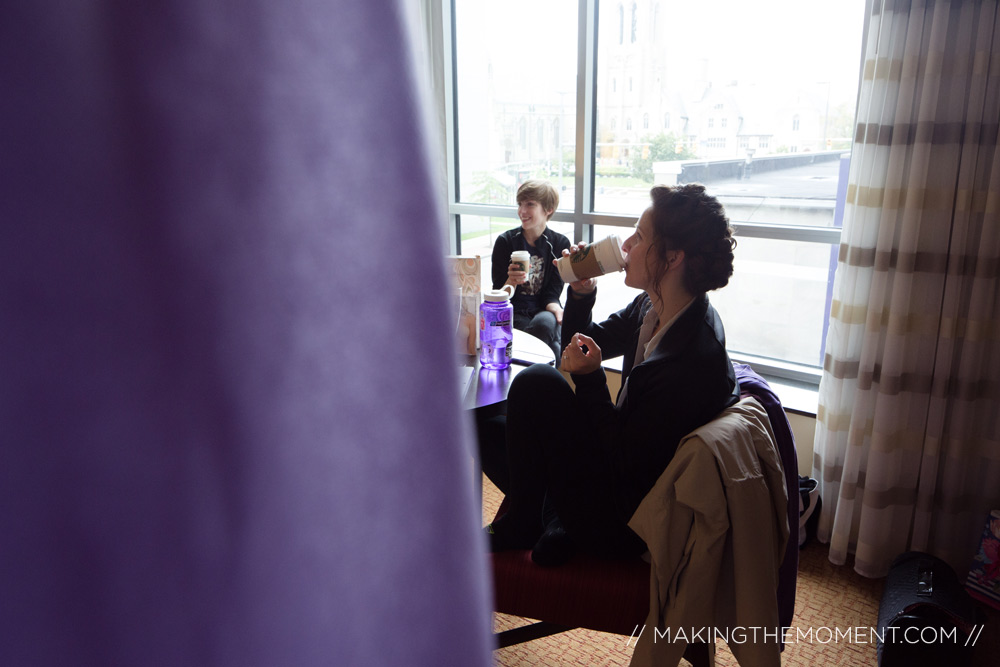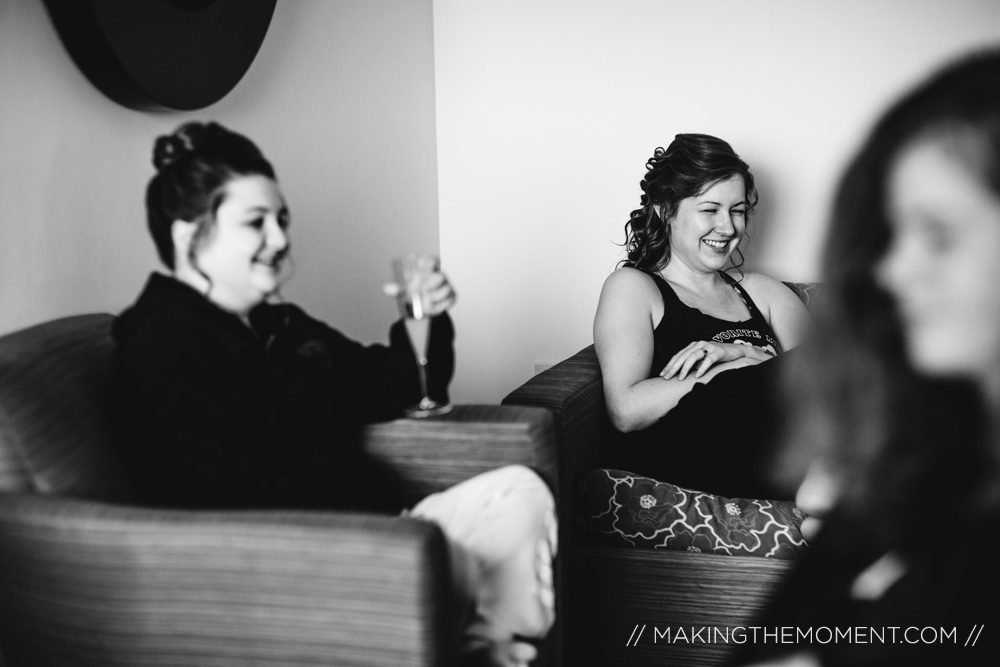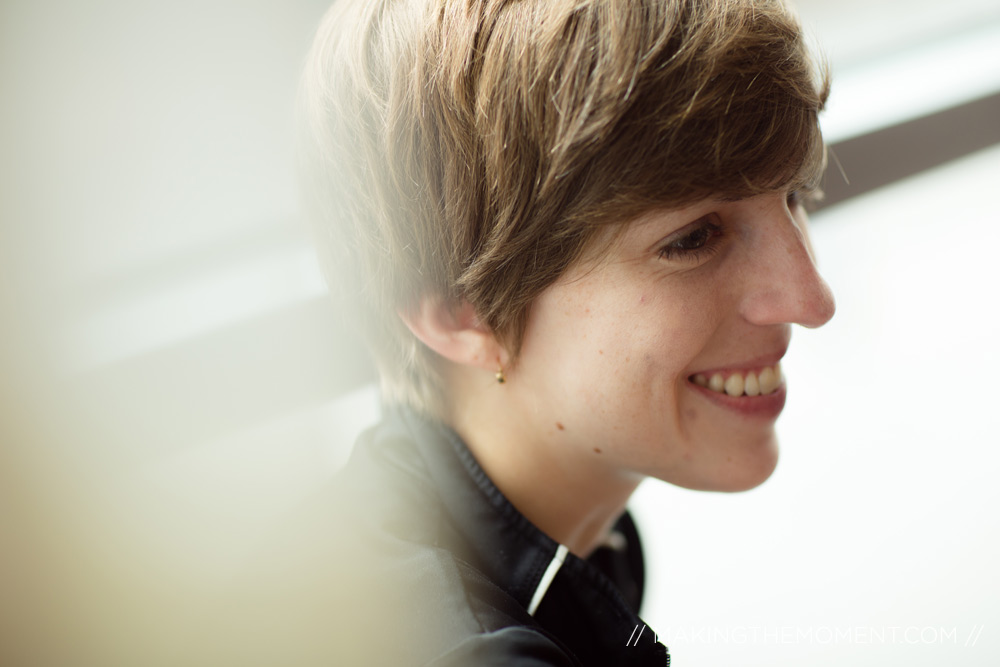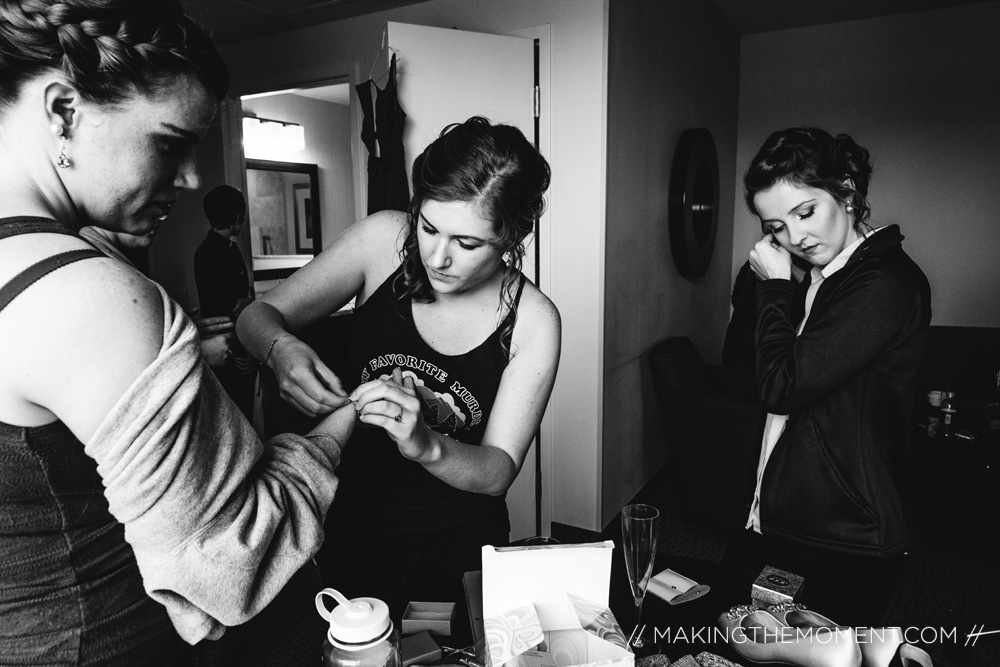 The ladies were a fun bunch; super casual and down to earth. Yoga pants +mimosas +coffee.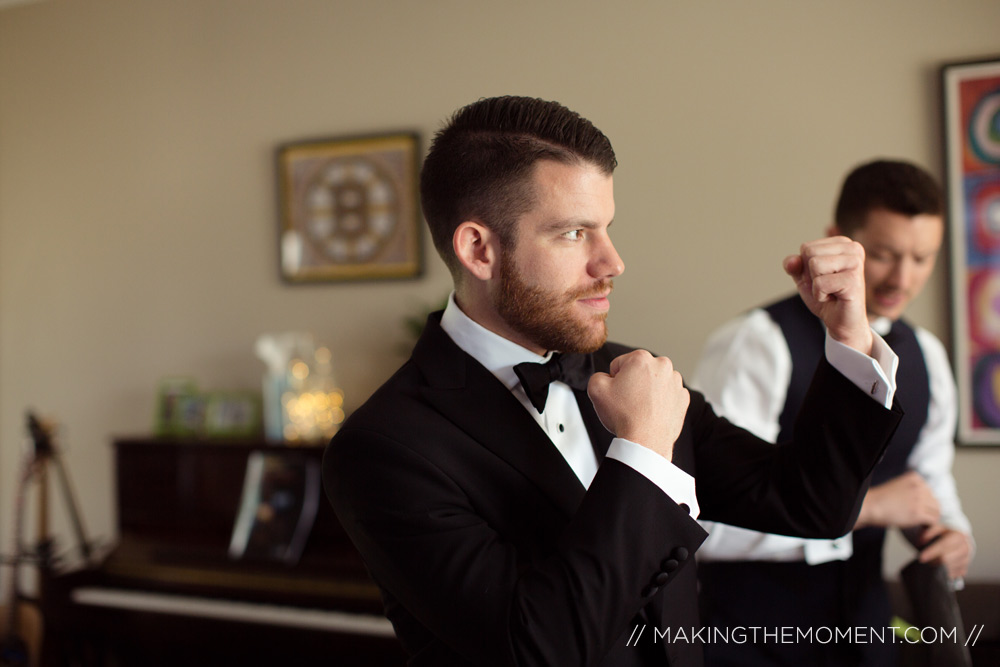 The men were one of my favorite groups of friends to date.  I instantly clicked right in with the group.  Eric [ above ] has a way of allowing people to feel welcome and comfortable around him that not all people have.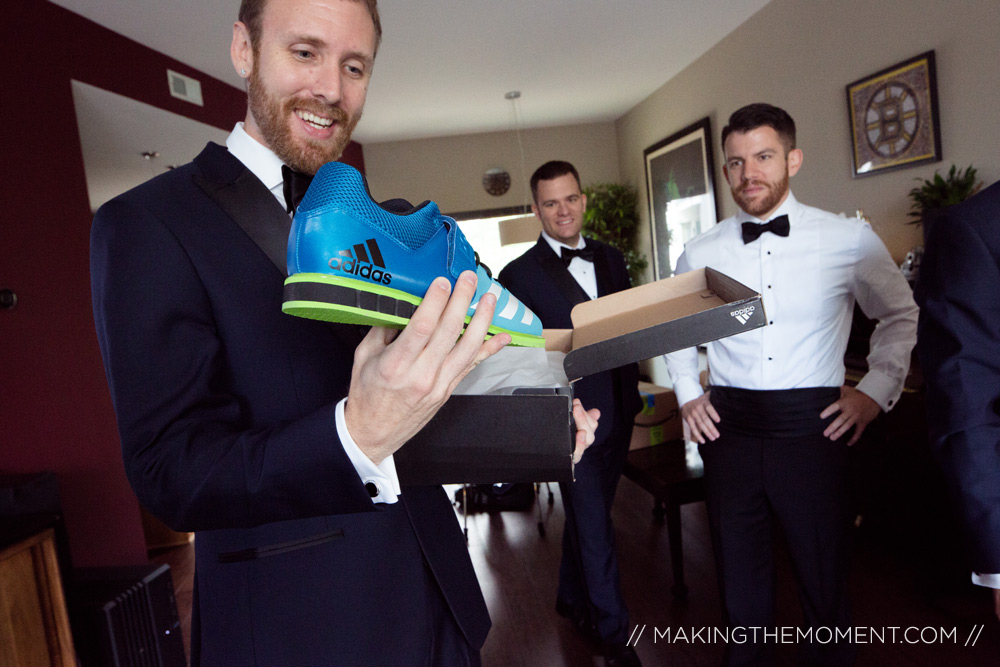 Eric sets the standard high for friendship. Each of his groomsmen received custom gifts from him for their service in his wedding and his life.  Each gift was beyond expectation of the typical groomsmen gift.  Every friend of his was shown how well known and appreciated they were in his life.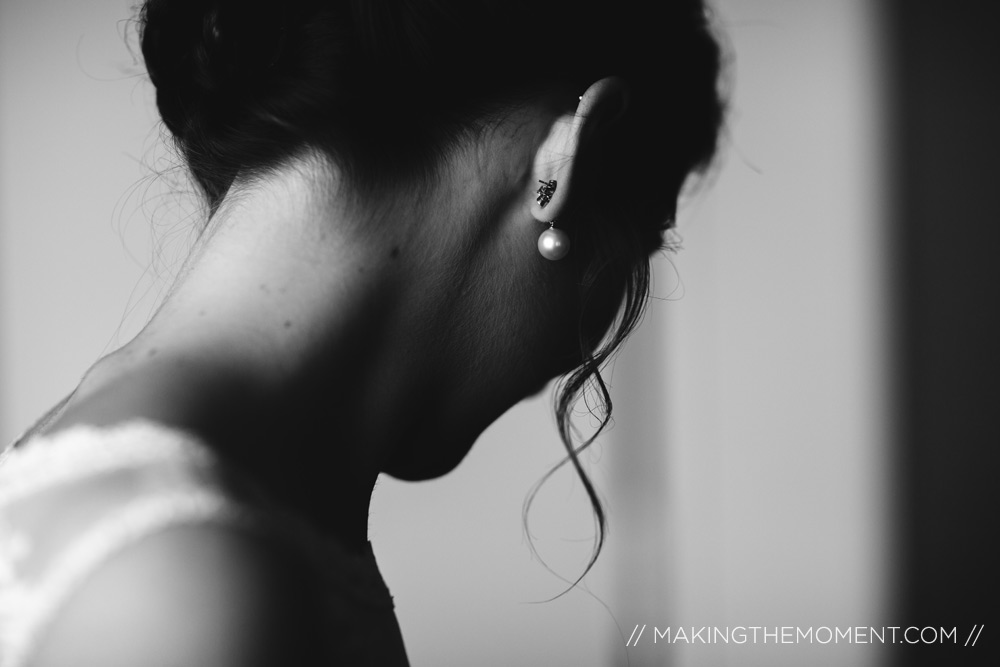 Seen Above; Not a typical portrait. I loved this subtle capture of Elisha's earrings and I couldn't help but share.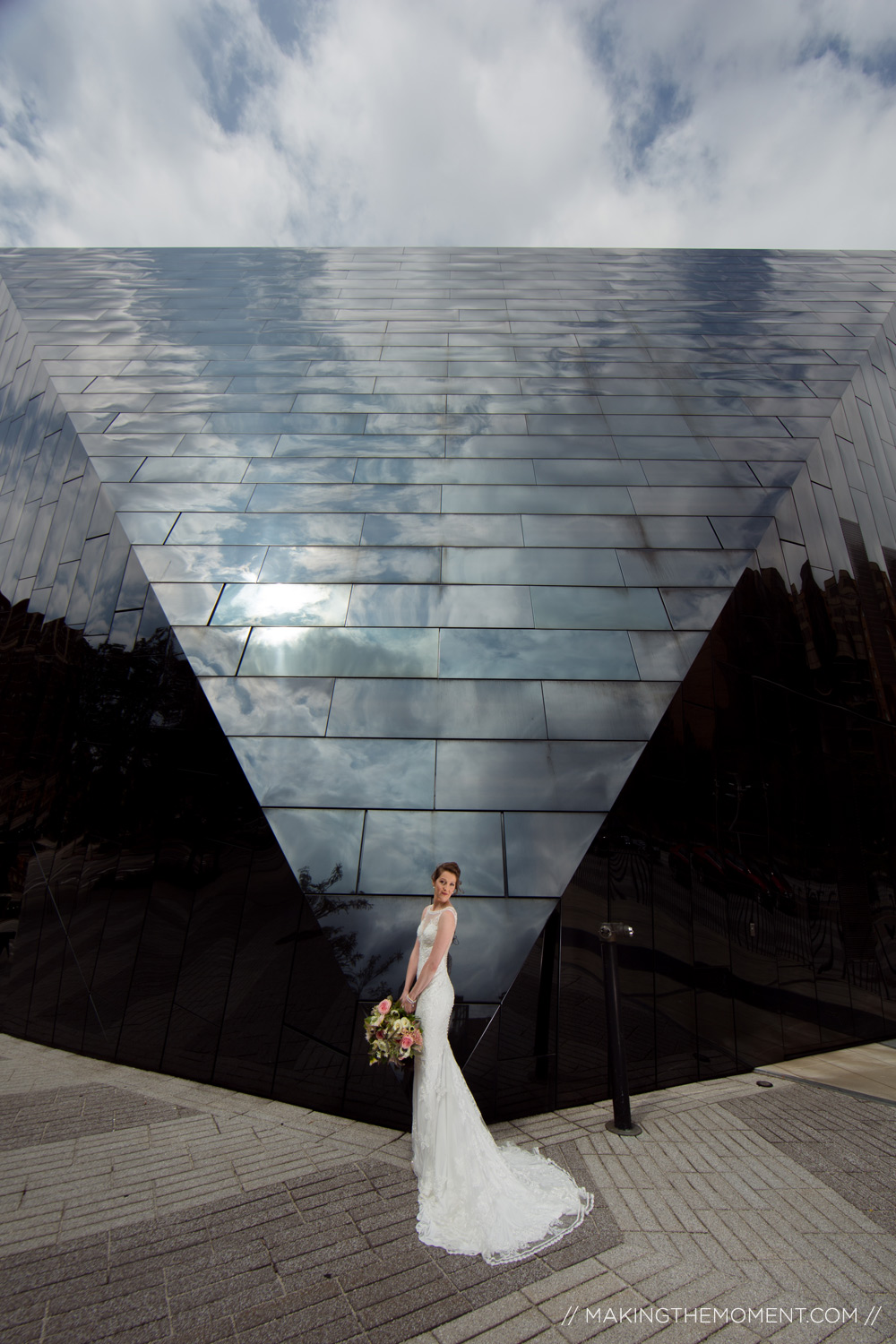 Outside the MOCA [ Museum of Contemporary Art ] in Cleveland Elisha awaited Eric.  She was about to see him for the first time.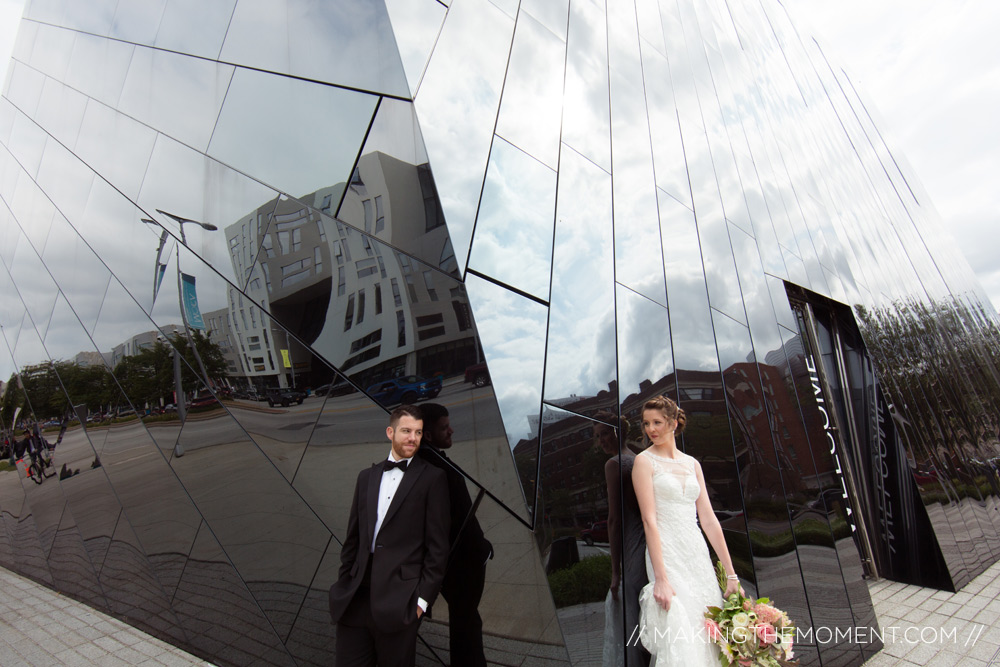 And I kept the two just out of sight of each other for as long as I possibly could.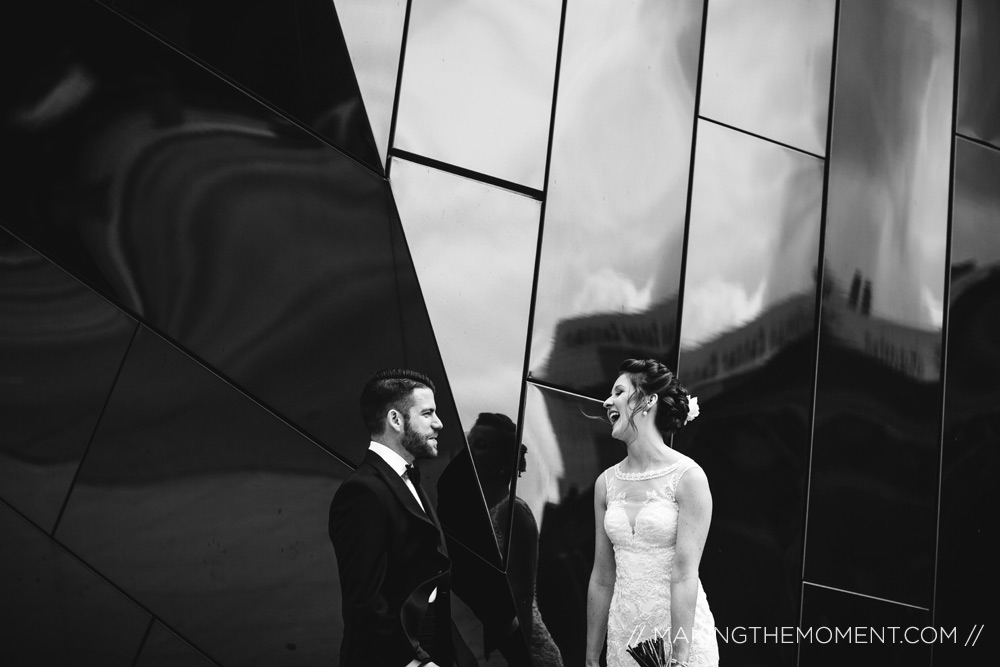 I LOVE Elisha's reaction of seeing Eric for the first time on their wedding day.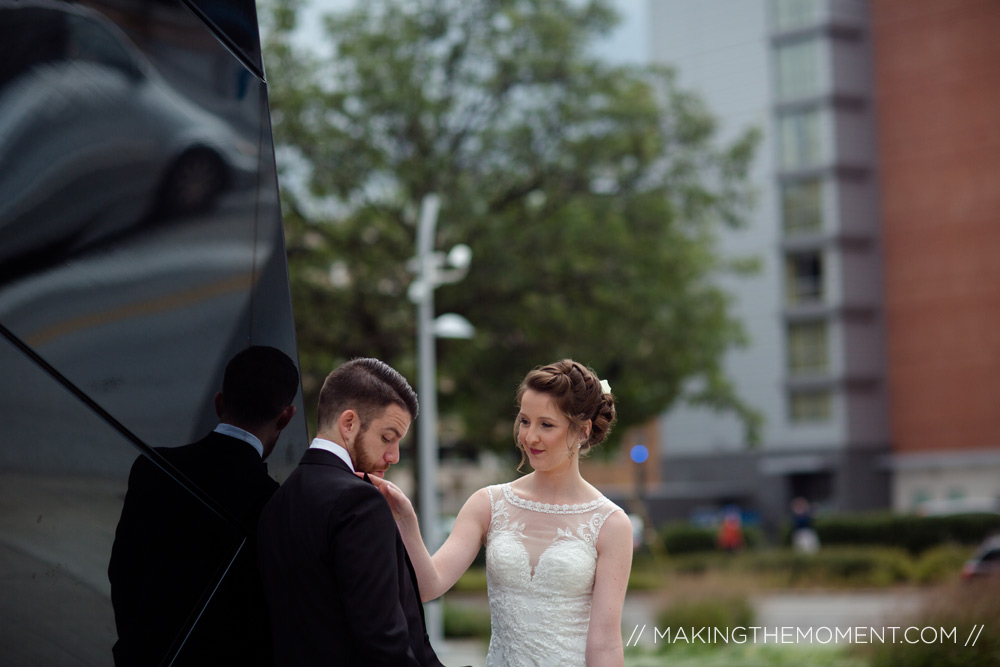 [ dusting off the make-up from a recent hug ]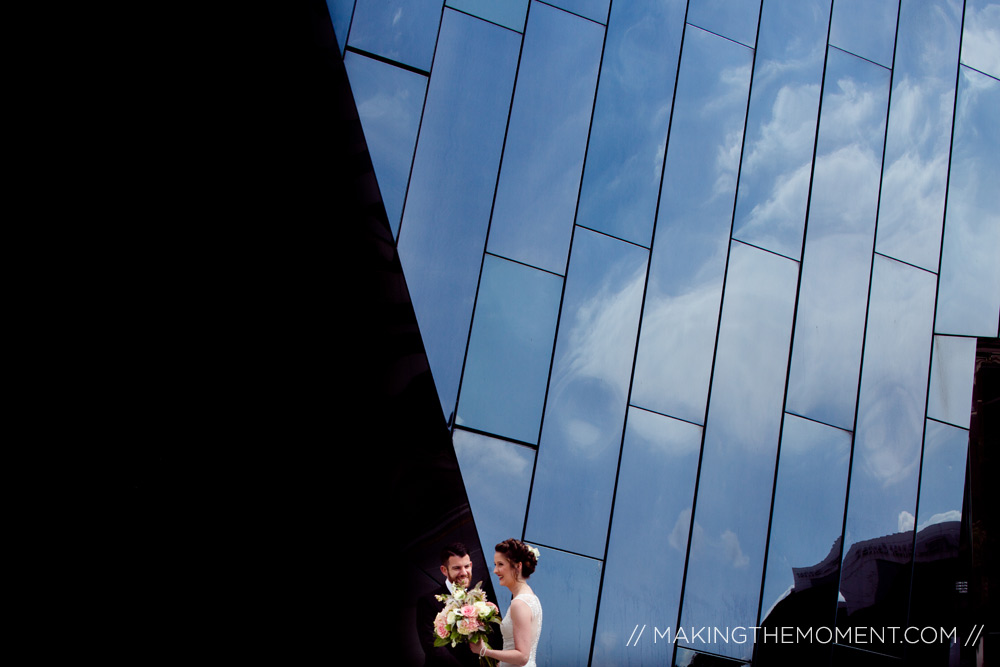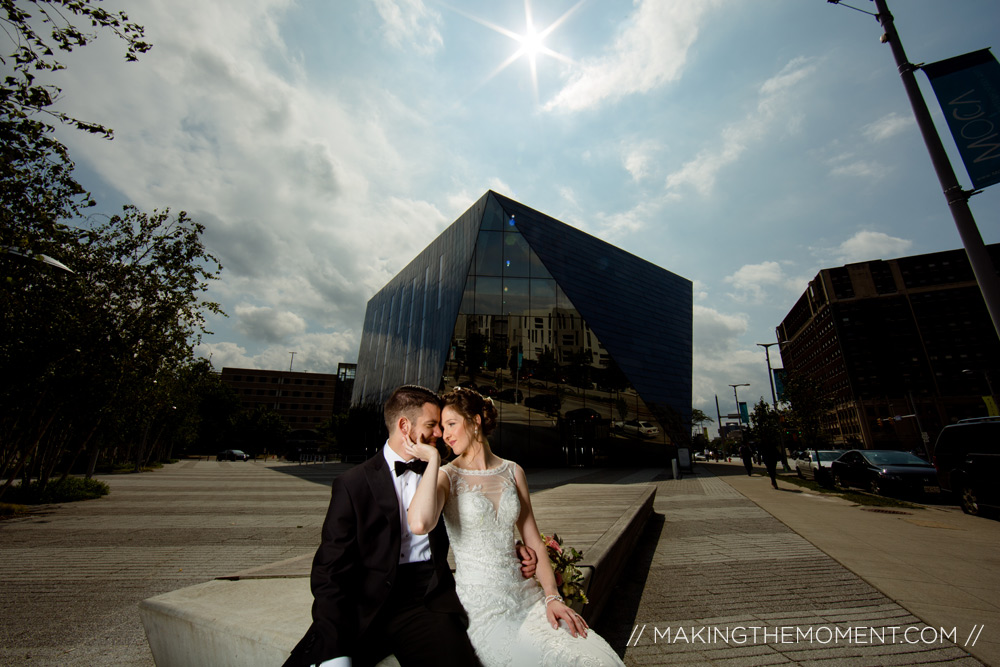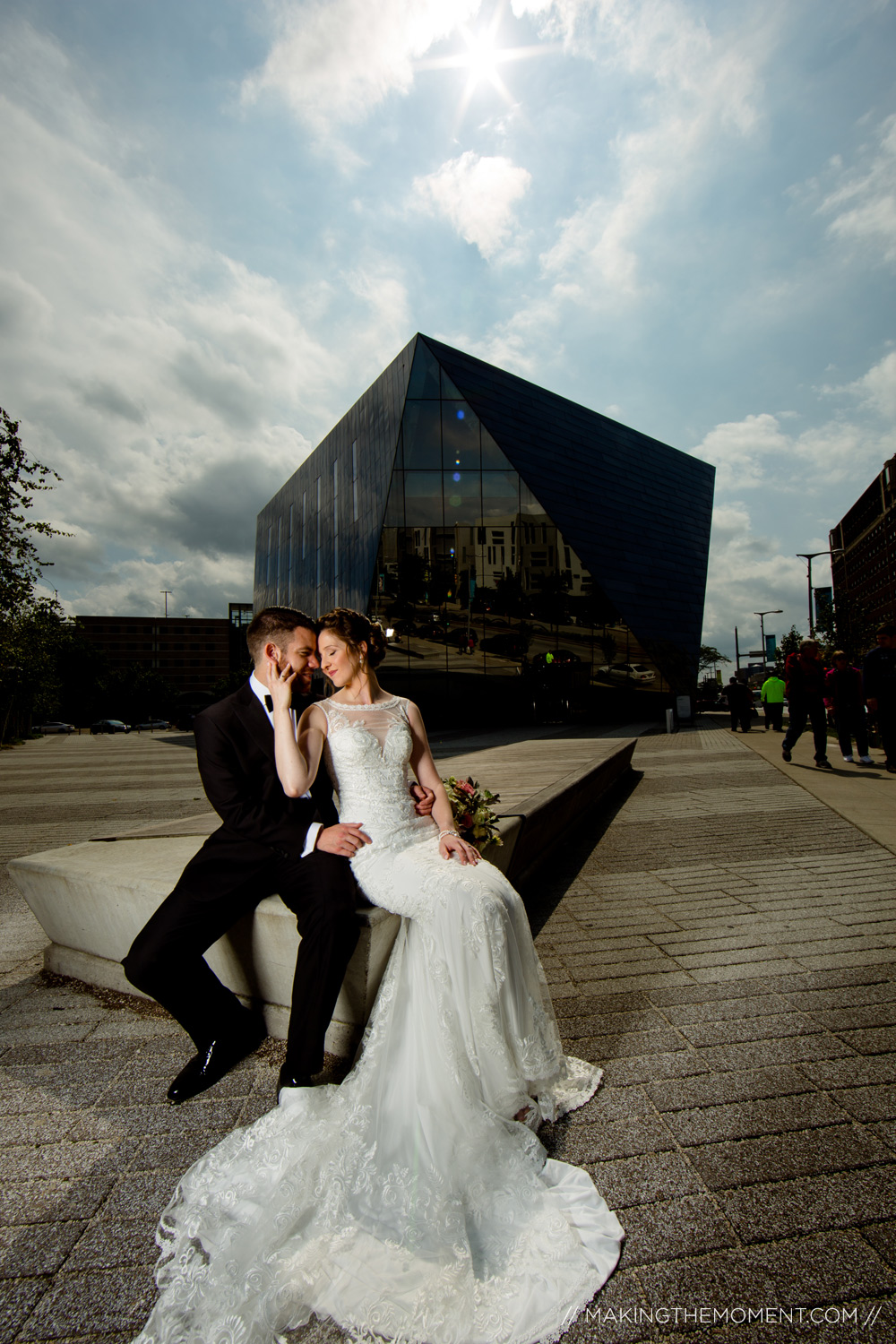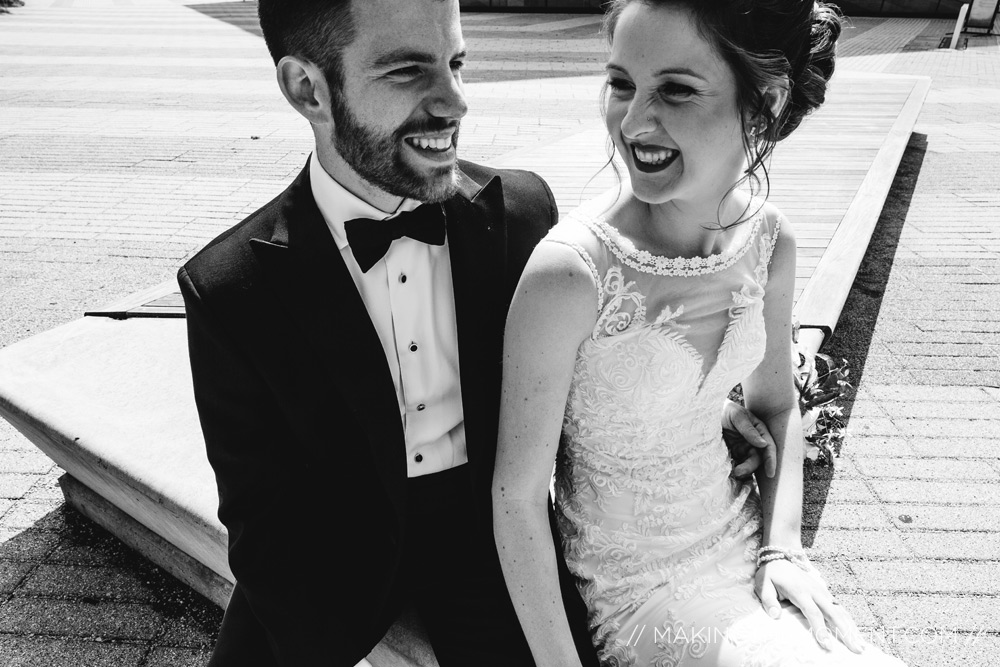 Joy. Too often photographers over-use drama and elegance in their work, forgetting the simple subtle peace that authentic smiles and laughter bring to an image.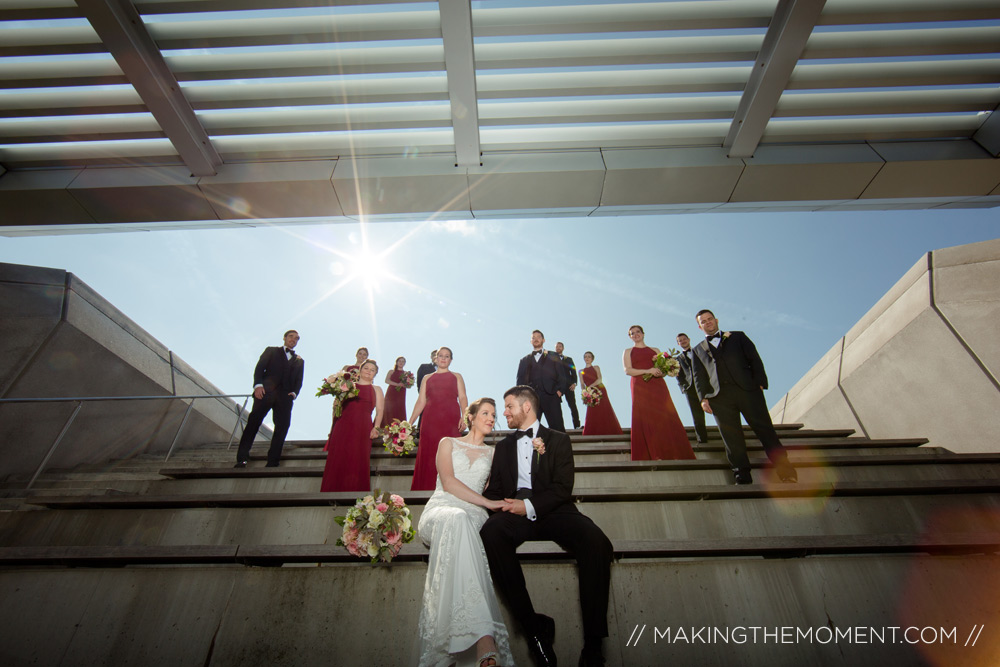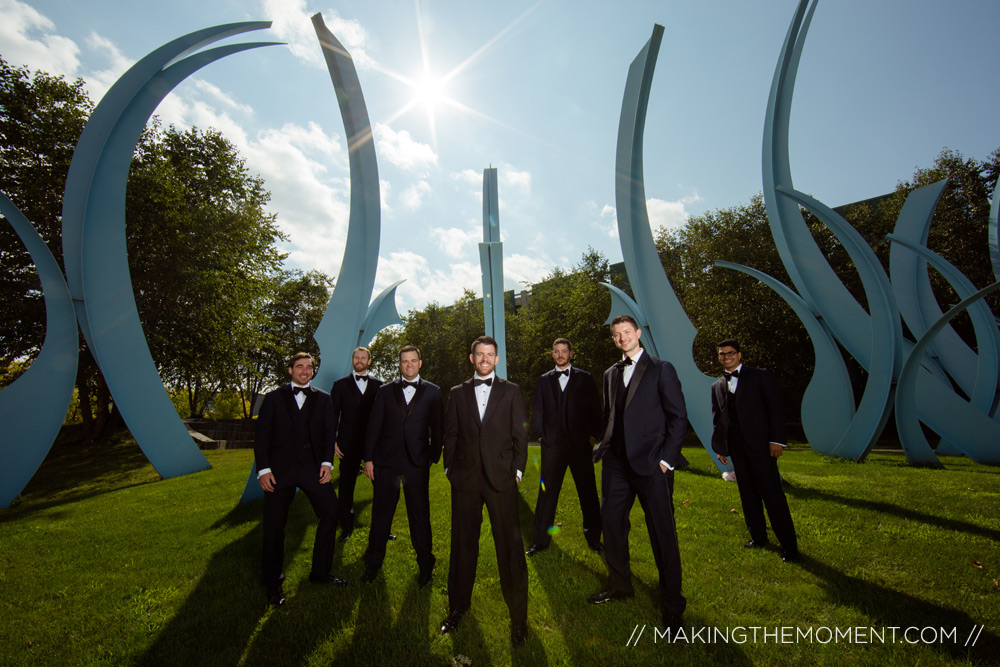 I LOVE these guys.  We had so much fun.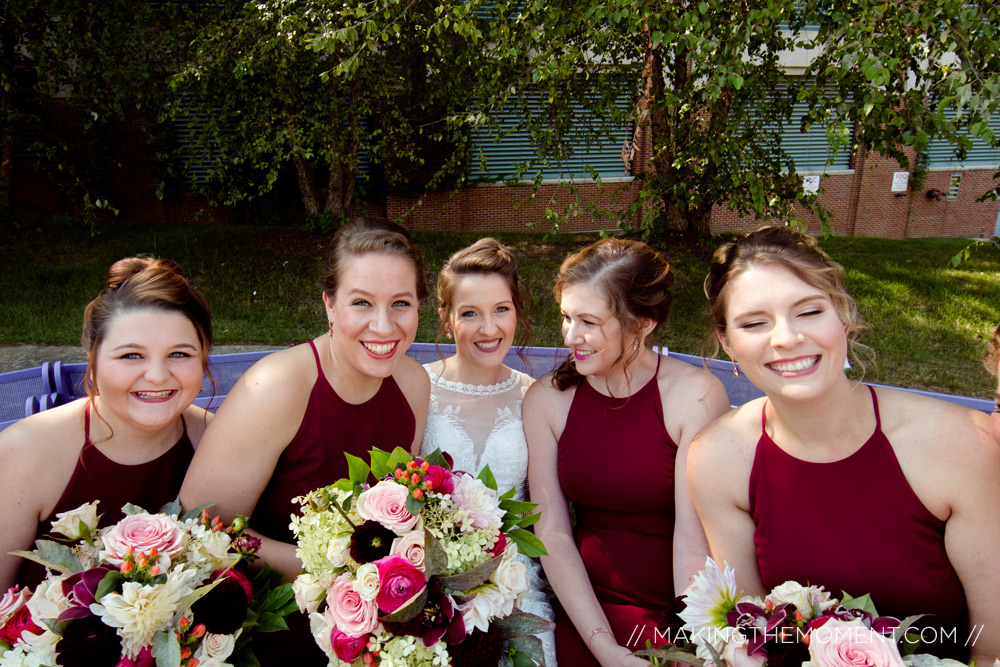 Forgive my critique of wedding photographers [ but here we go ].  Too often we / they can forget to photograph the actual friendships that exist in a bridal party.  Elisha chose these awesome ladies to be around her for a reason, and I fully believe the fun of these friendships should be documented during a wedding day.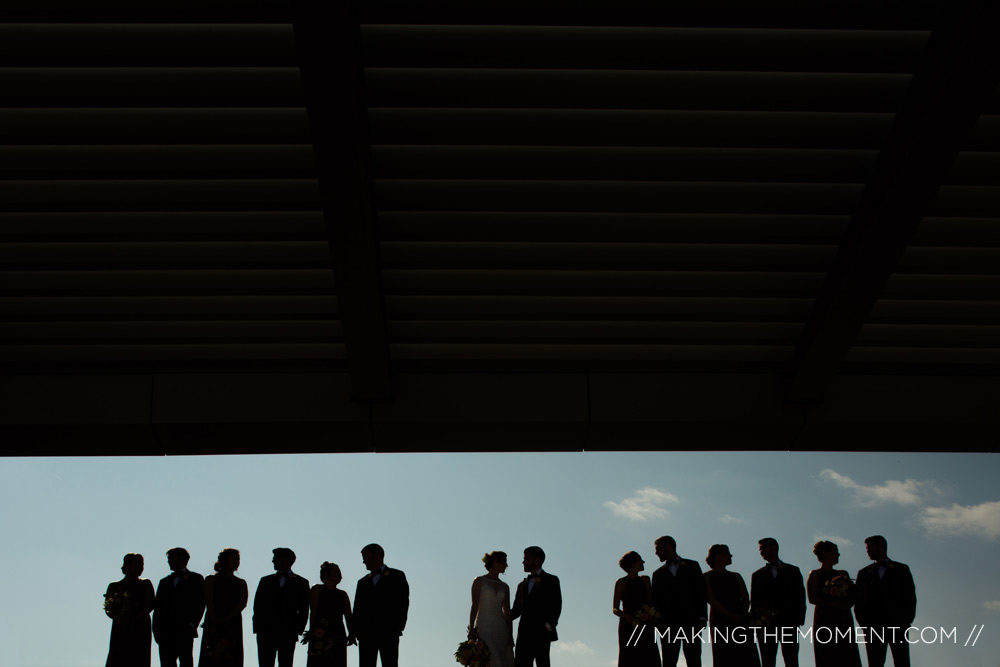 Drama and art have their place in a wedding day too.  I believe in diversity in the artwork I can present with my wedding photography.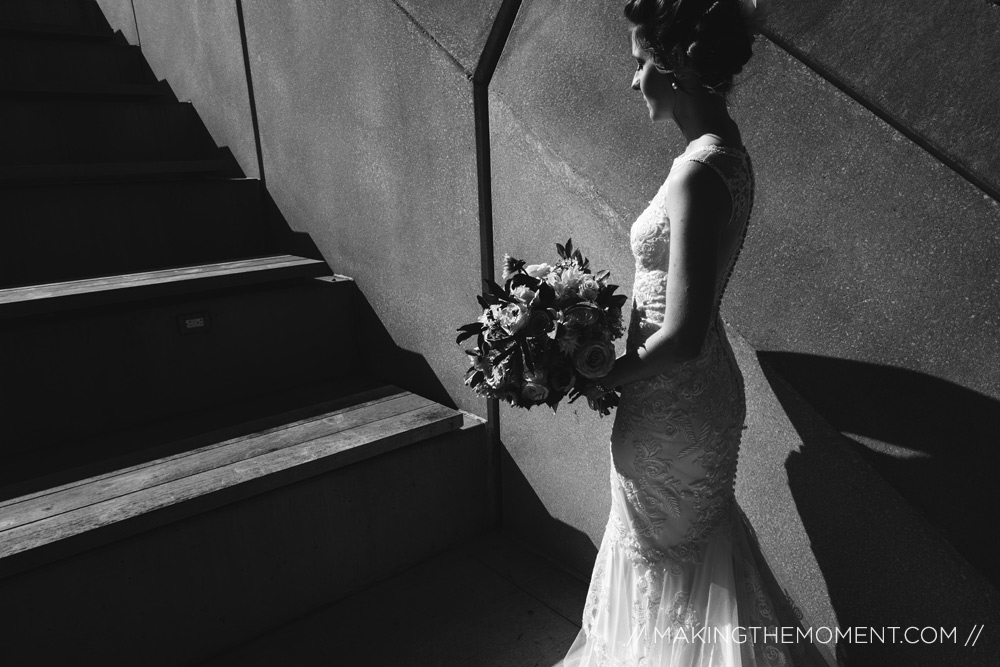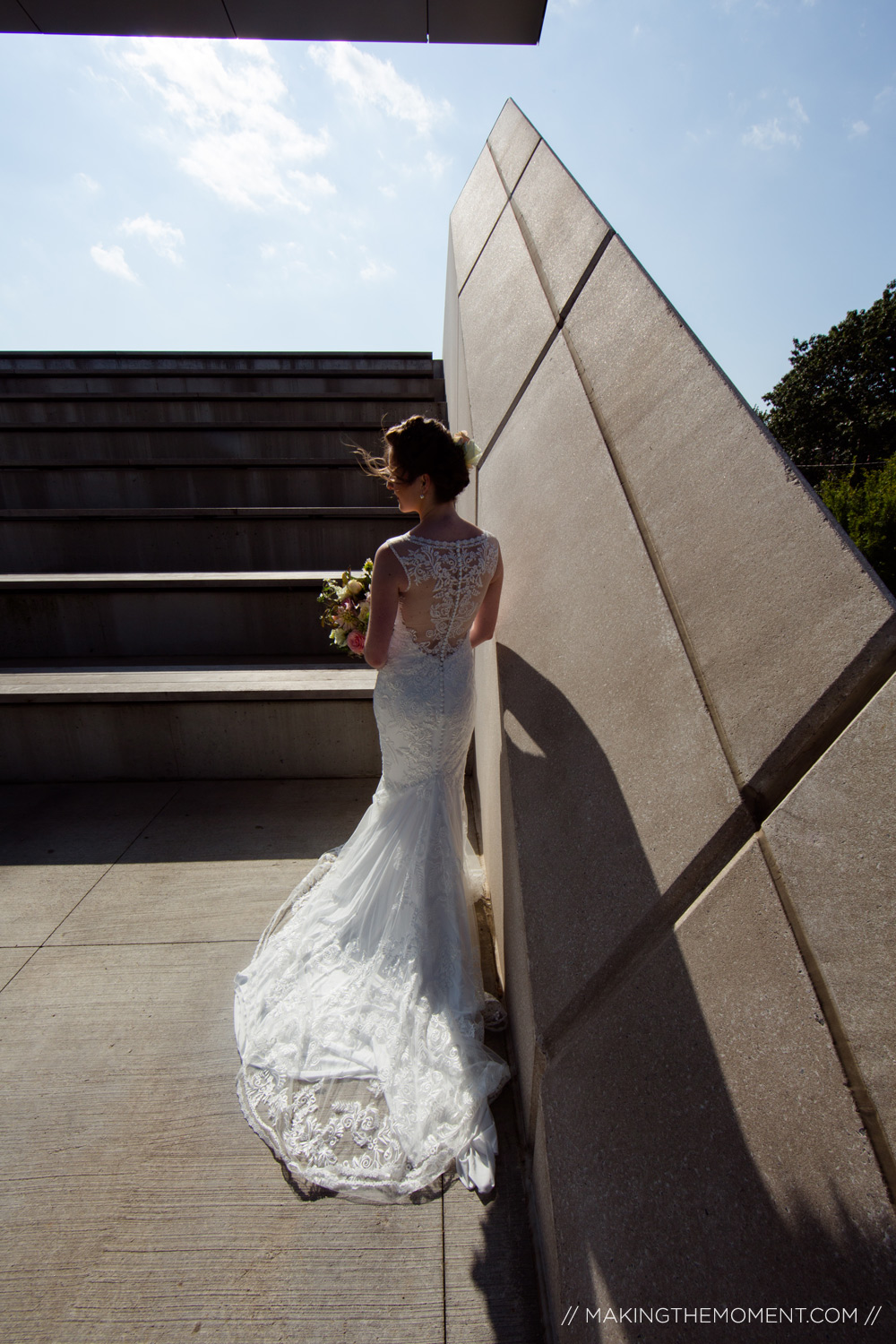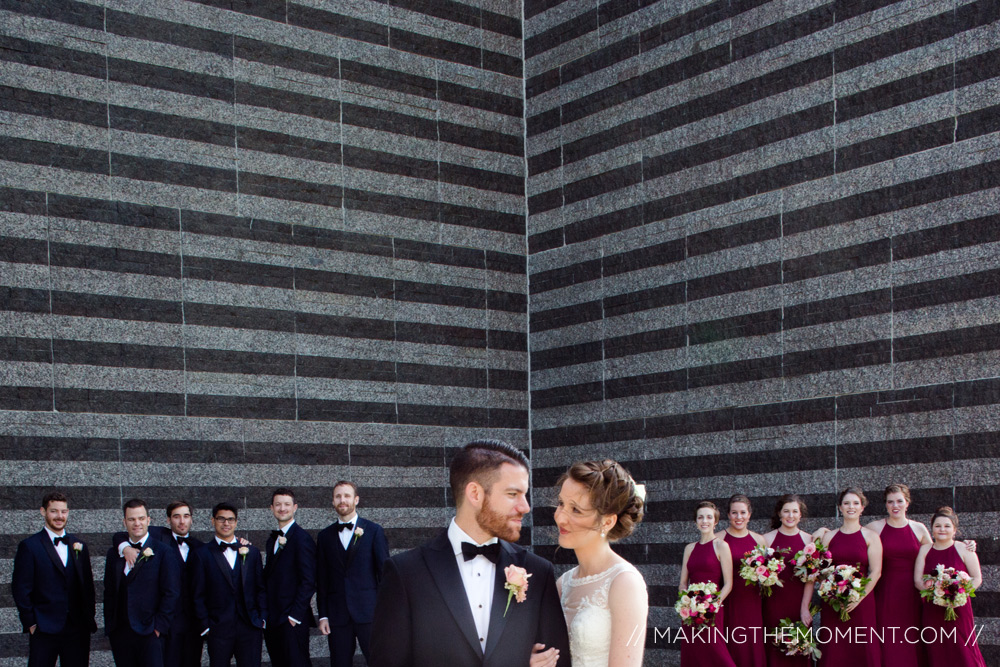 We're just outside the Cleveland Museum of Art here; where later that afternoon the two would be married.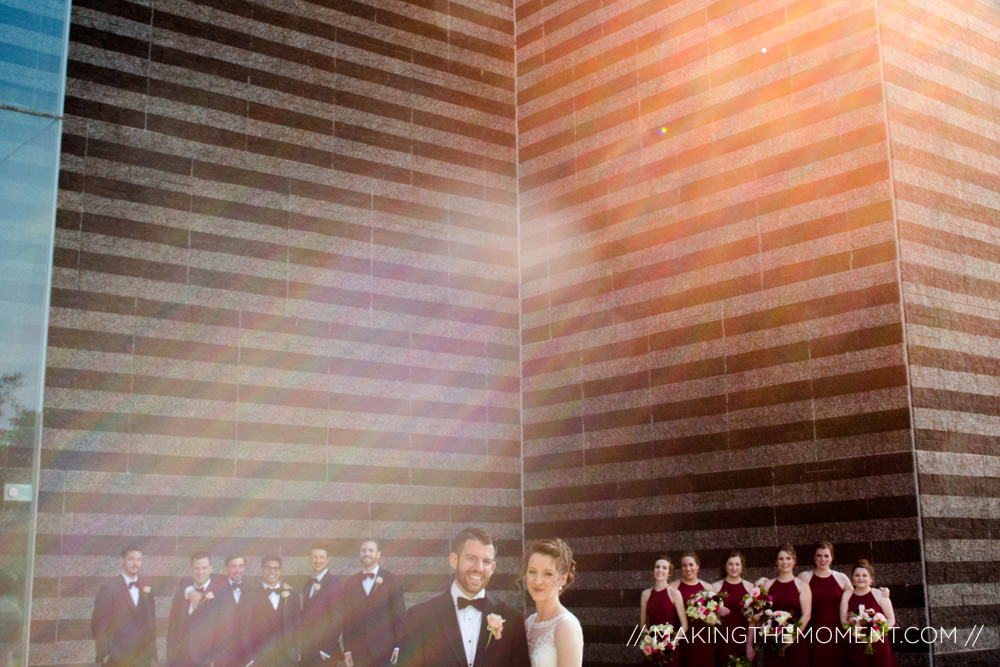 And later that night they'd celebrate.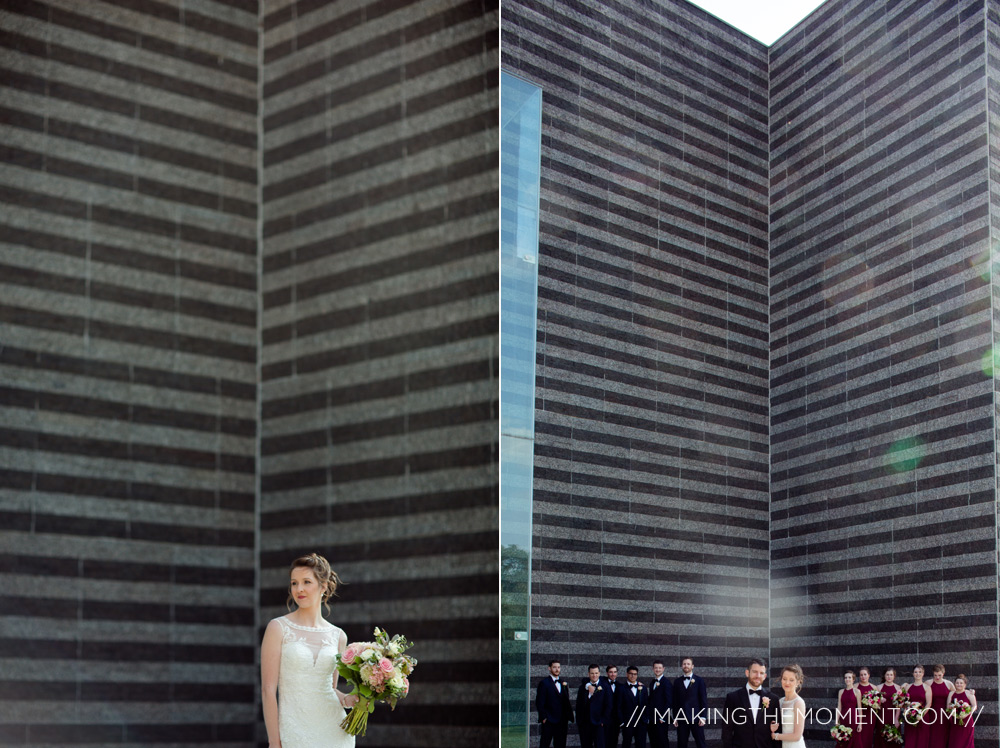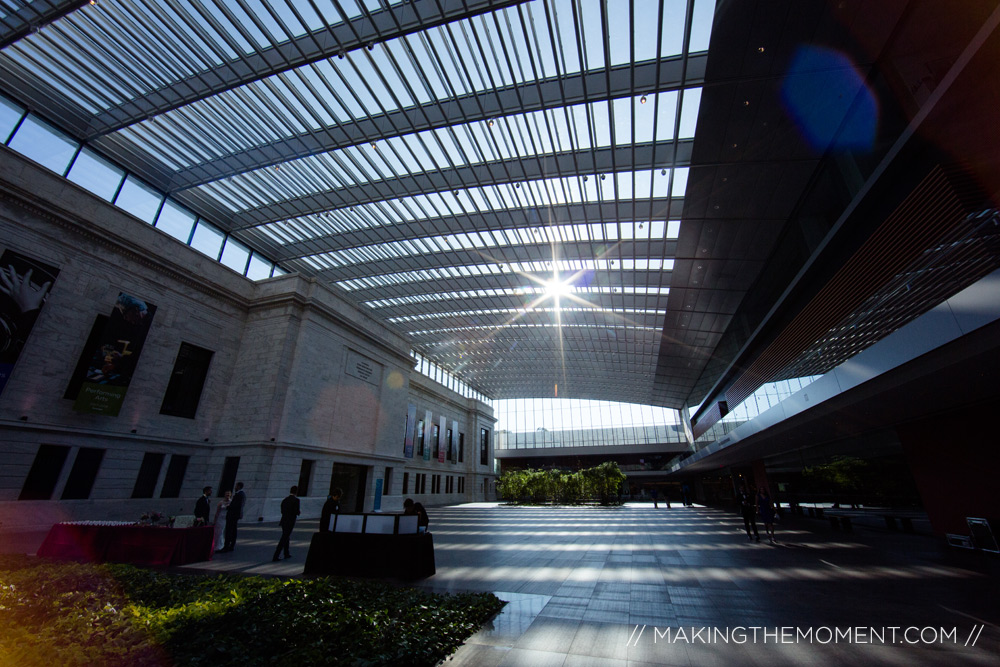 The Atrium at the Cleveland Museum of art is one of my favorite wedding venues in the city.  It's elegant architecture is second to none.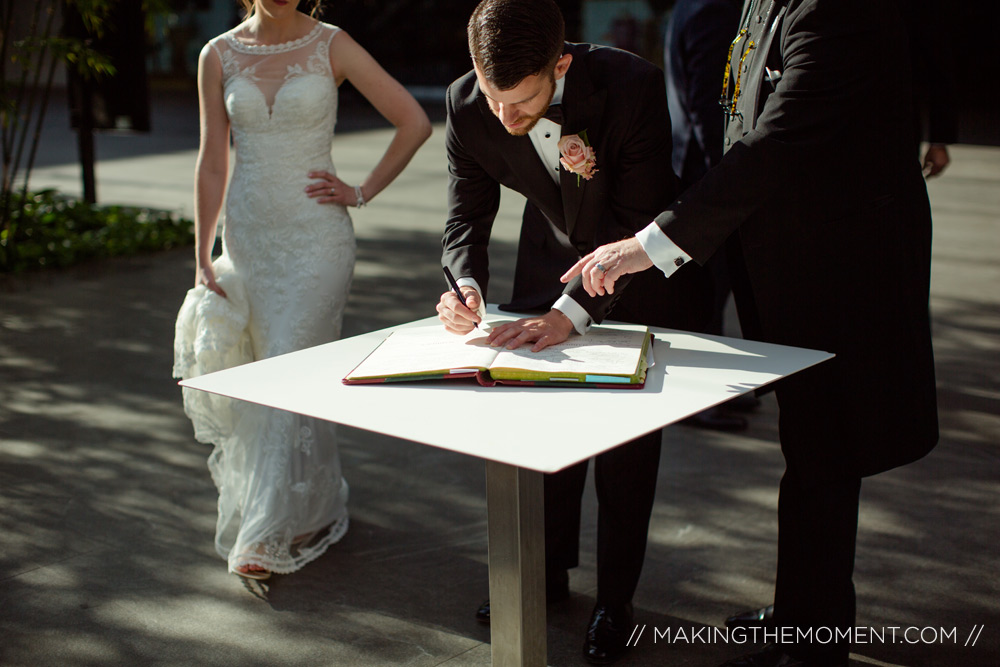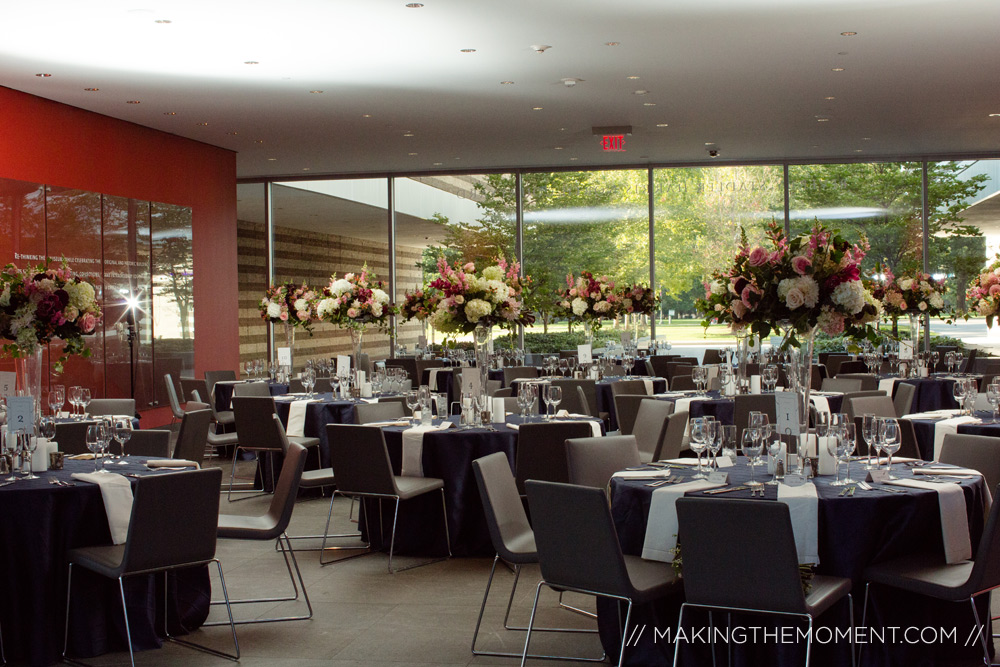 The east wing of the Atrium housed where their guests would later dine.  But first; the marriage.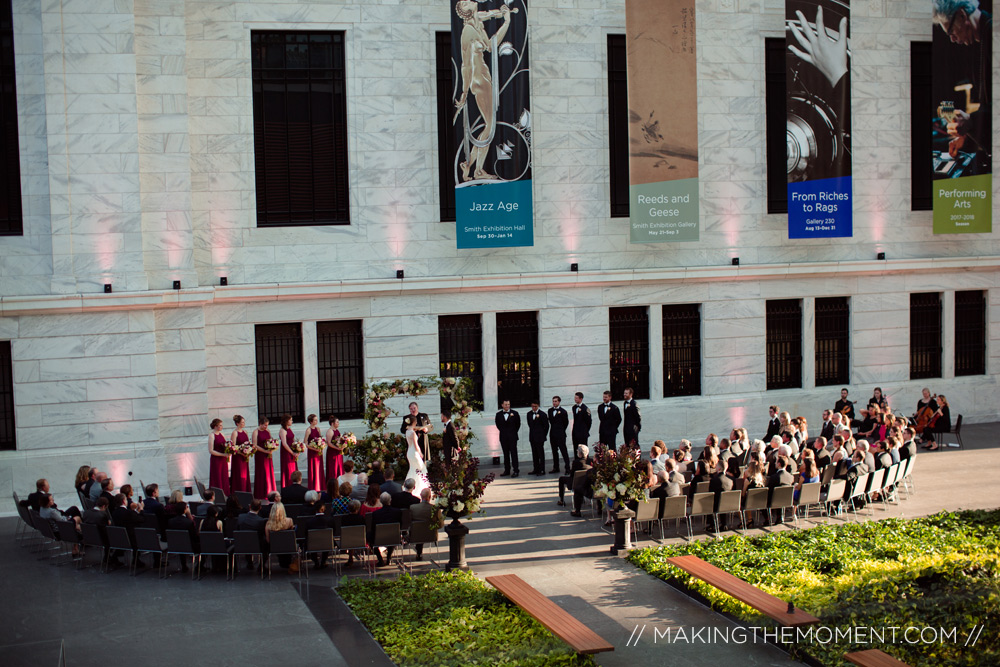 Eric and Elisha invited their closest friends and family to gather that afternoon for their indoor wedding ceremony at the Cleveland Museum of Art Atrium.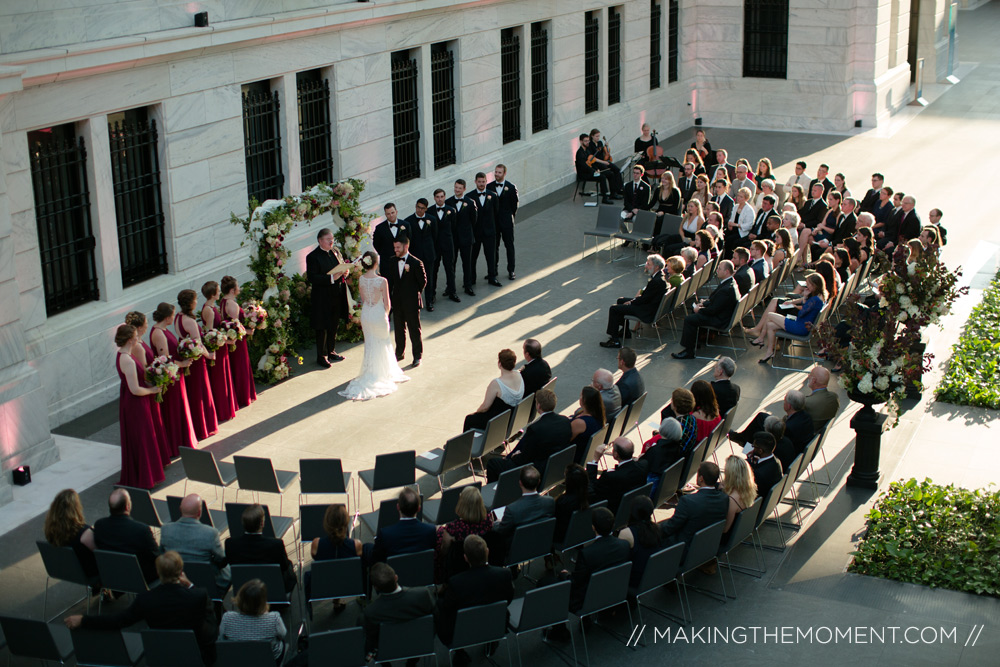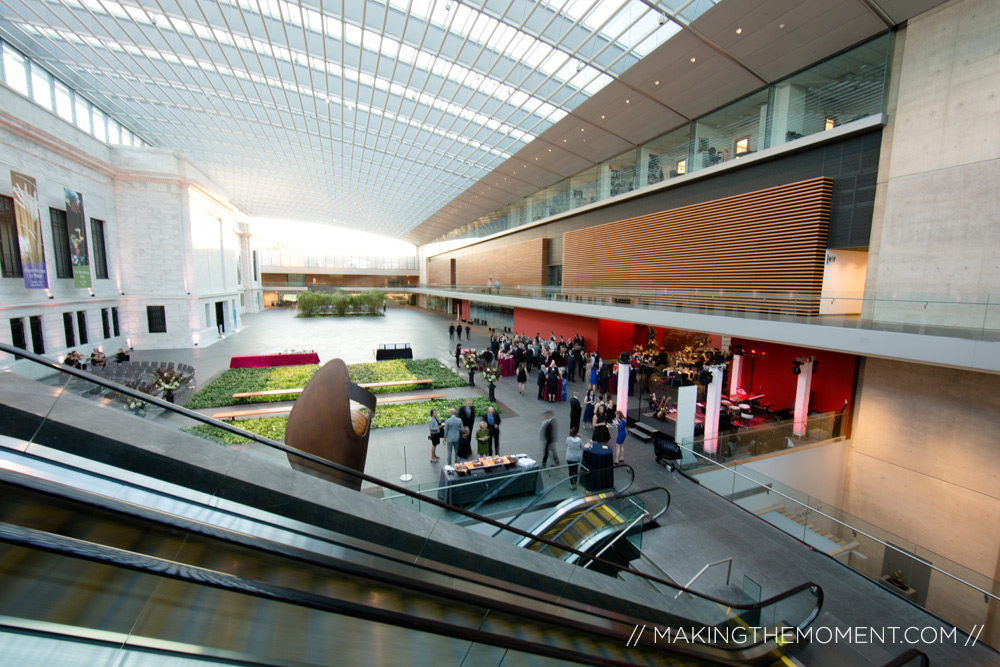 And then asked their guests to stay for a wonderfully fun wedding reception at the Cleveland Art Museum.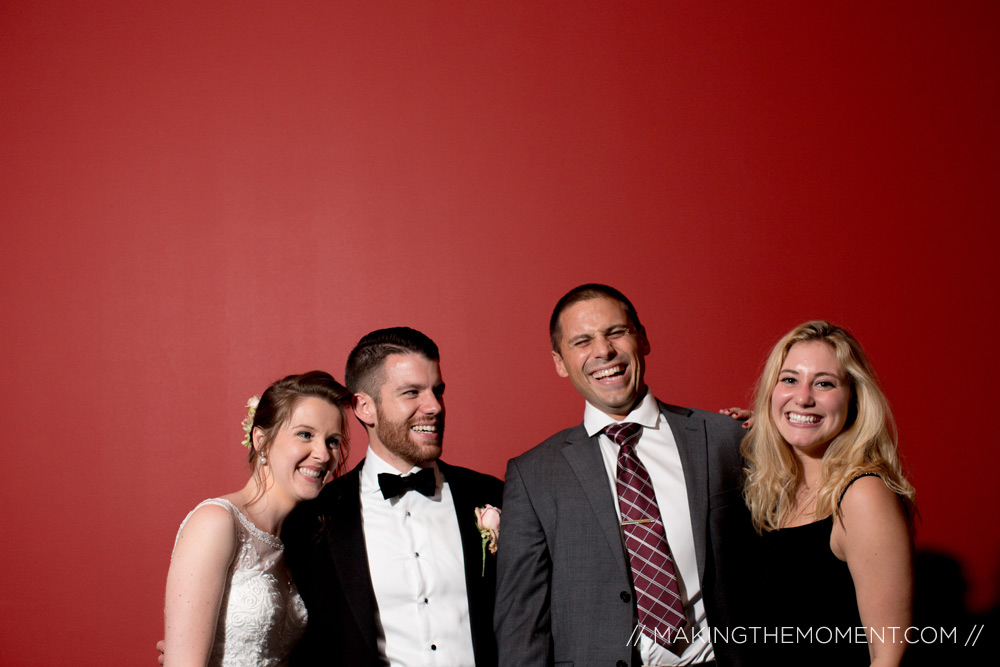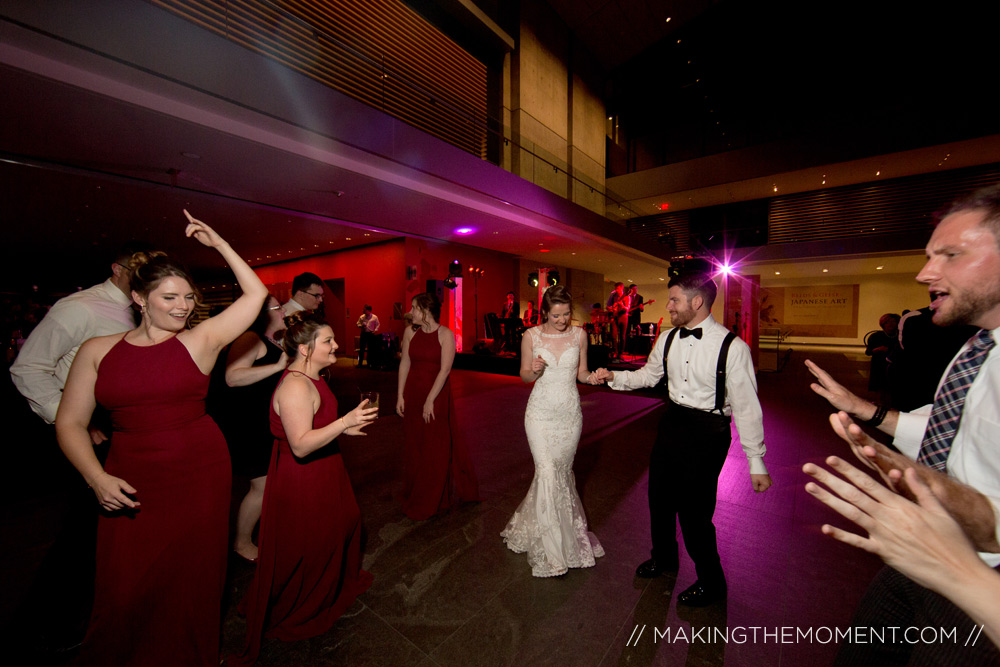 Eric + Elisha. You two are genuine. Both in love and in life.  You are friends of mine now; I adore you two.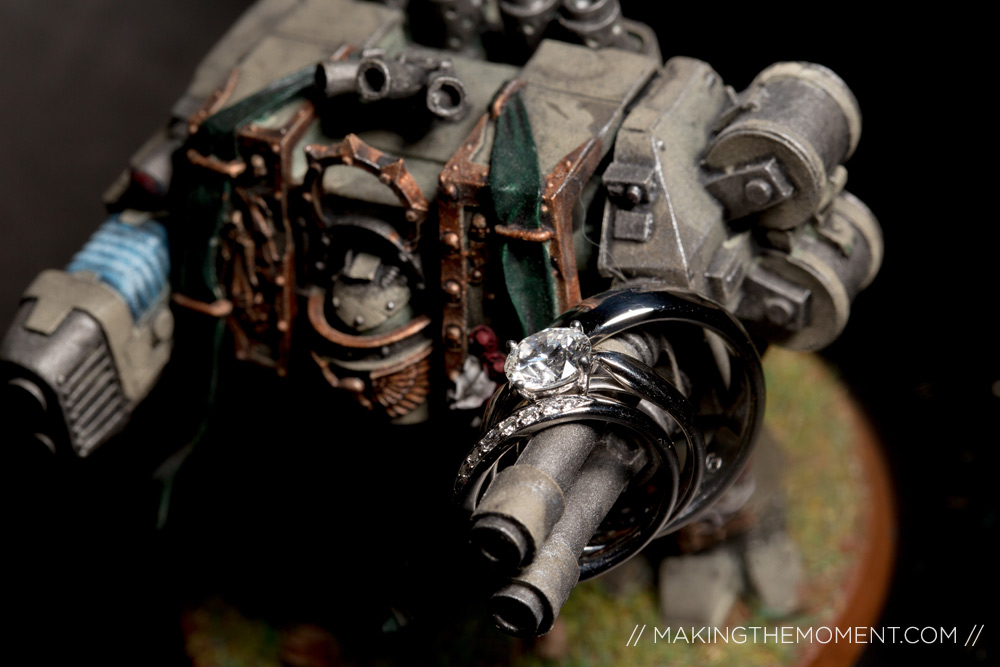 From the moment I saw Eric's tattoo [ a Triforce for my fellow geek blog readers ] and I saw the custom WOW Eric commissioned for Elisha, I knew we'd be fast friends.  I wish you two MUCH love and great joy for the years ahead.  I cannot wait to know you better as the years go on.  Thank you for trusting me with your most precious of memories.