"I am waiting to talk to Kleinfeld. That's been her wish to go inside there and meet the Say Yes To The Dress team. Talked to her hubby and looking like we are surprising her next Thursday. Alina is going to. Back in 24 hours. You're welcome to come to NYC with us" – Maria K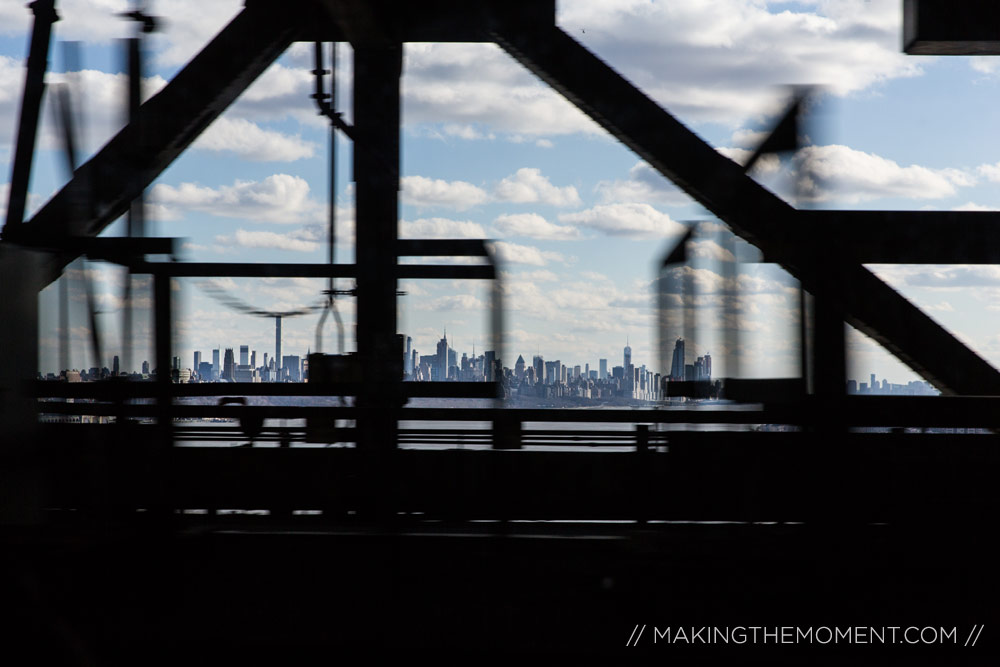 You don't have to ask me twice.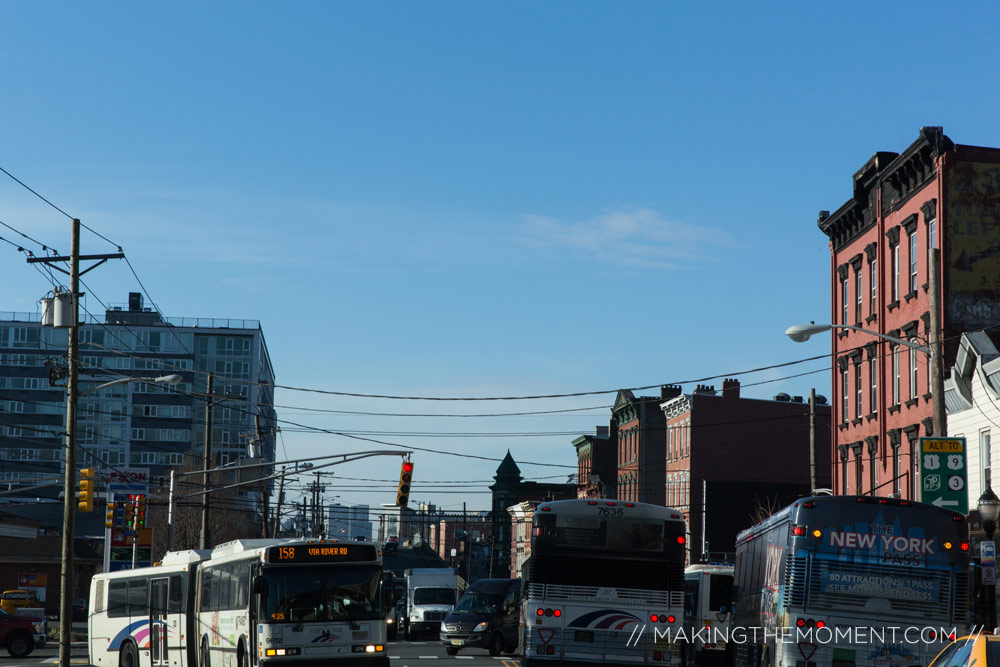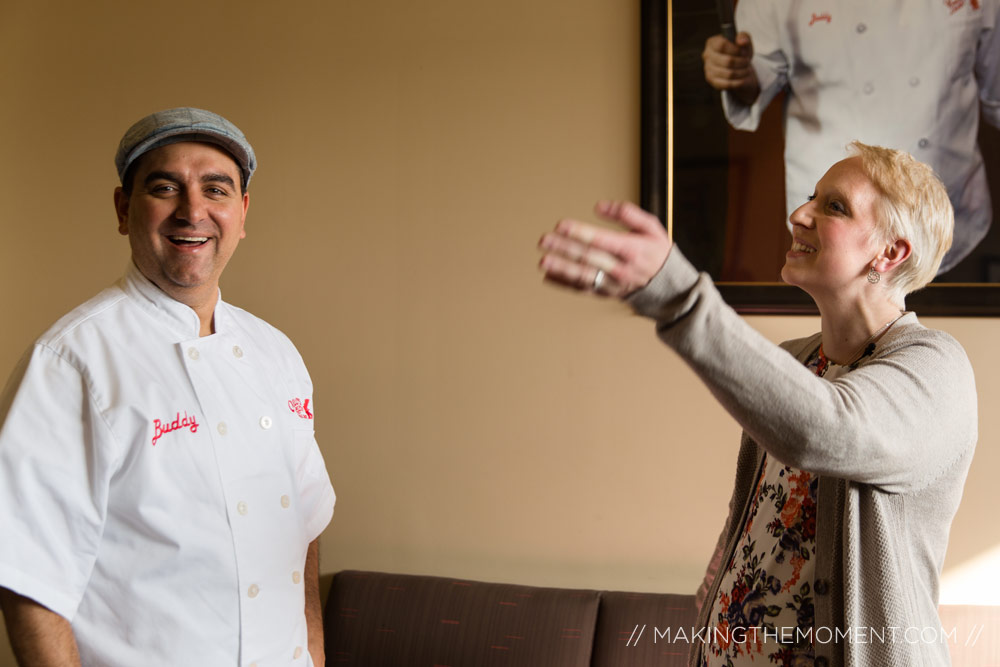 Cindy [ pictured above ] is a wedding day coordinator the Making the Moment team has had the pleasure of working with on wedding days. She's always been bubbly and excited on wedding days. I remember walking away from my first wedding with her hoping I would get to spend more wedding days with her as the coordinator. She was super positive, helpful and fun. She's the type of person you want with you on your wedding day, or just in your life in general. However, shortly after that, she was diagnosed with a rare form of cancer, and we stopped seeing her around on wedding days.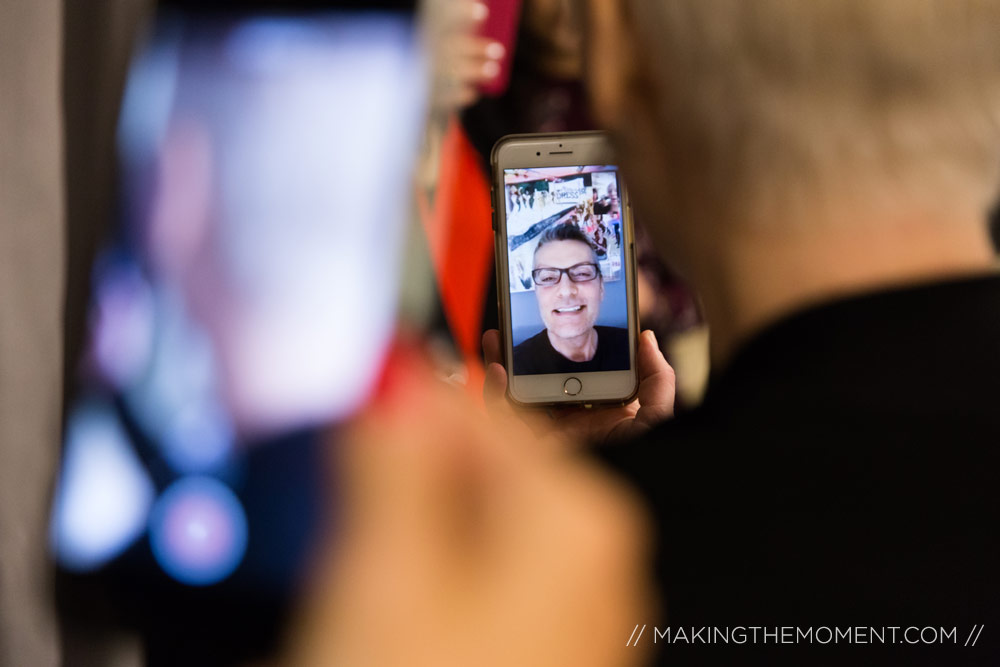 That was about two years ago, and since then I have watched her journey through her battle with cancer through Facebook, and FaceTime conversations at local Cleveland wedding vendor events. [ Yes, that is Randy from TLC's Say Yes To The Dress pictured above. ]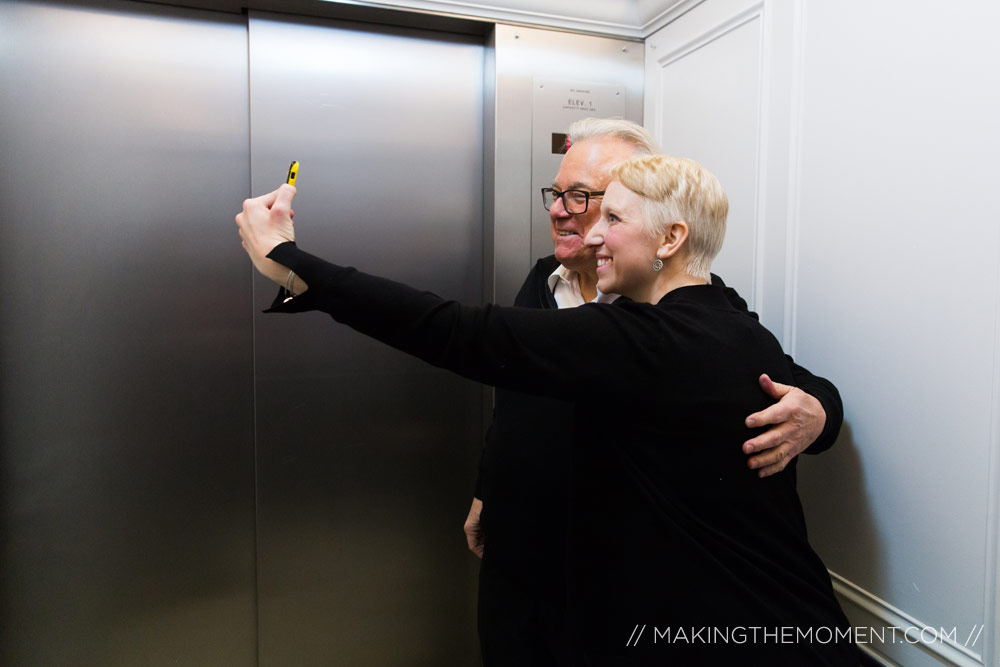 Recently she shared on Facebook that she talked with a chaplain for the first time, because life is beyond hard when you're battling cancer. It's brutal. After reading her Facebook post, I messaged her asking when would be a good time to visit and spend time with her, she quickly responded, at which point I also received a message from Maria of Elegant Events by Maria inviting me to be part of this crazy idea of surprising Cindy with a trip to New York City to visit Kleinfeld, Ronnie [ pictured above ] and meet the rest of the team of #SYTTD [ and if you think Maria stopped there, you're mistaken, more surprises were to come. ]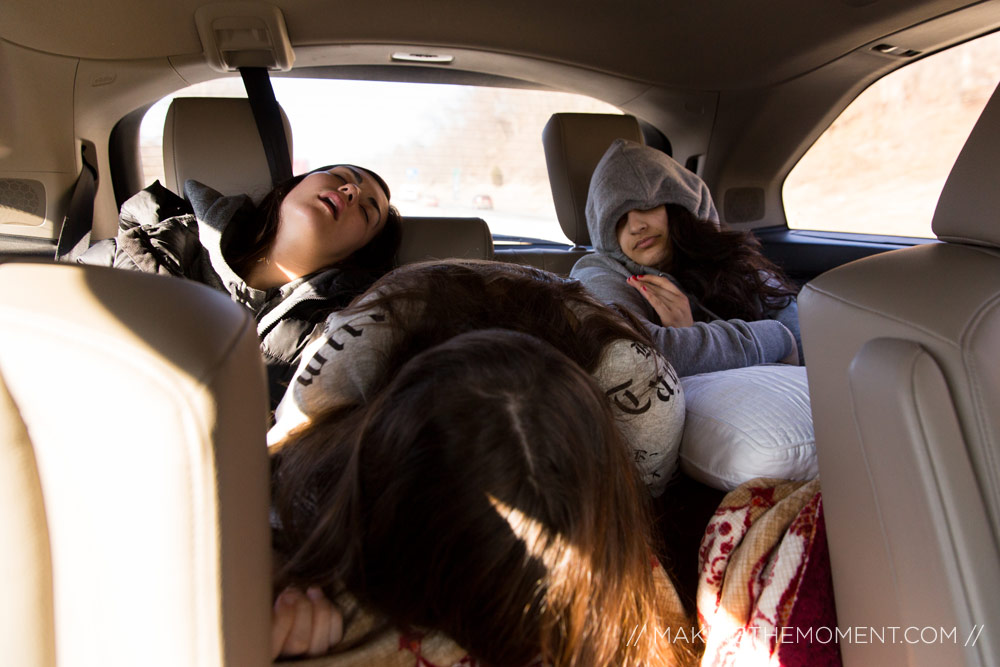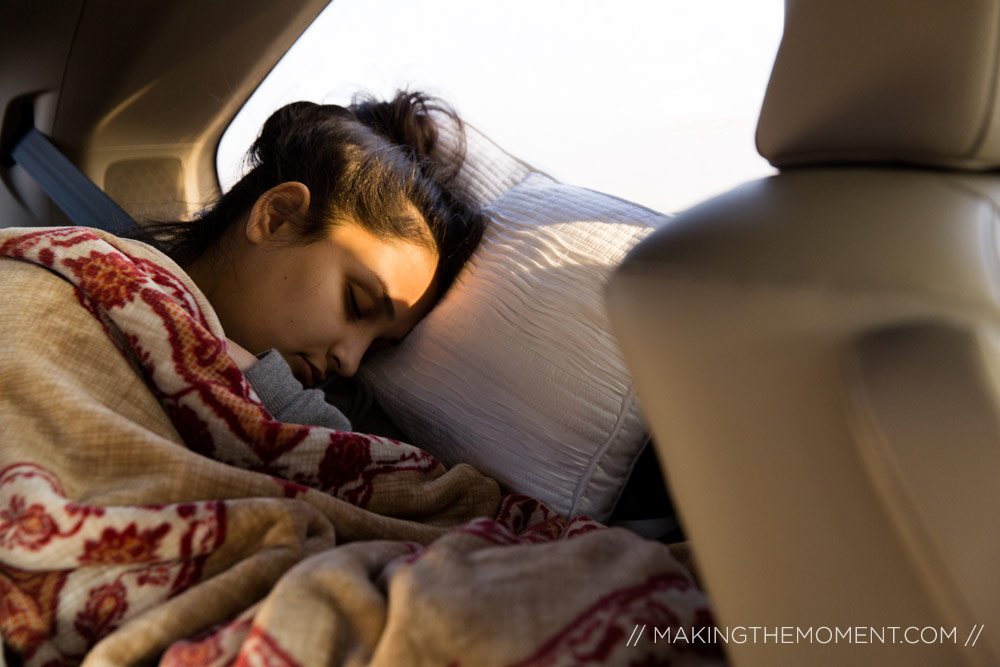 Our journey began bright and early at about 4:00am when Alina, of Party Decor picked Maria and I up to begin our way to picking up Cindy [ Maria + Alina's daughters pictured above. ]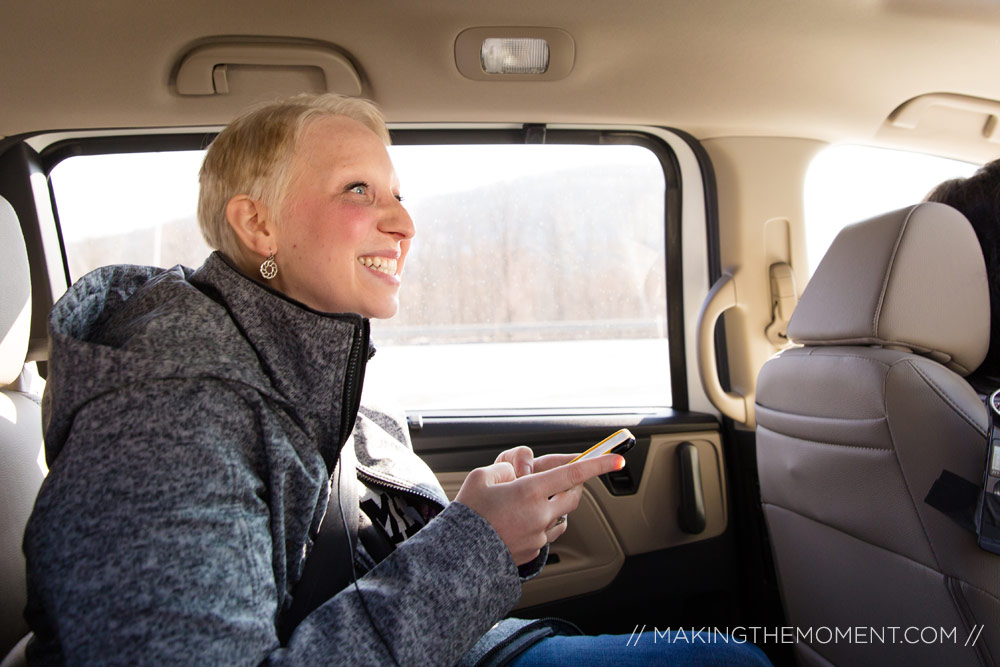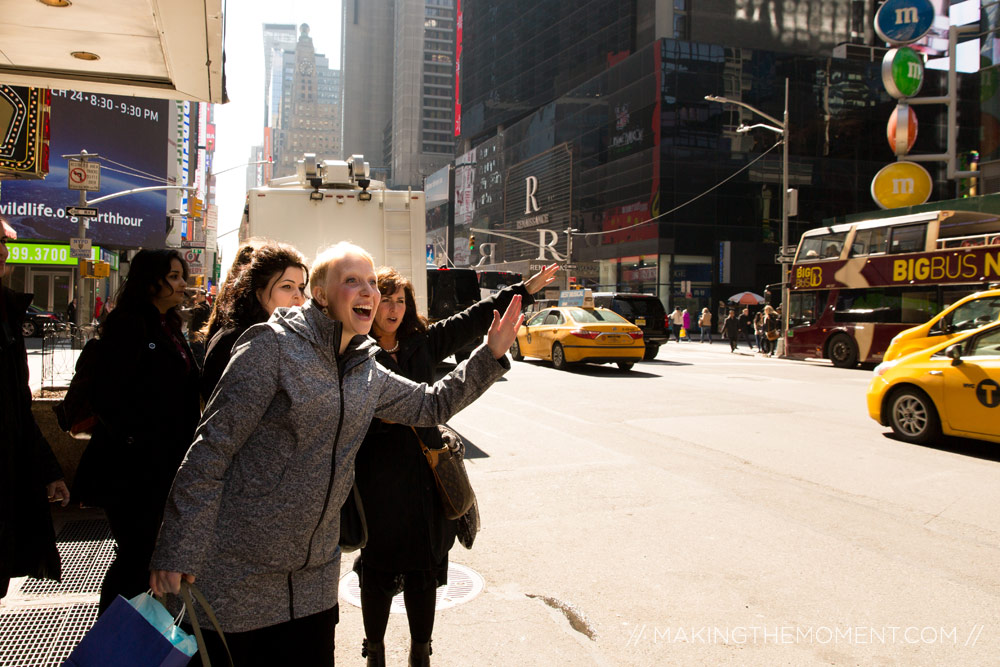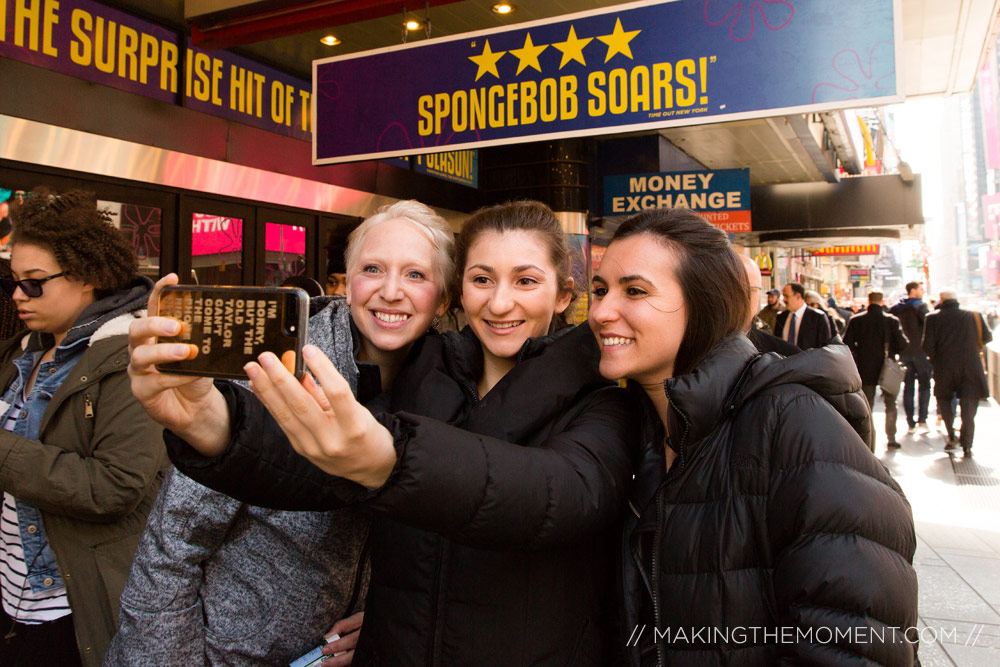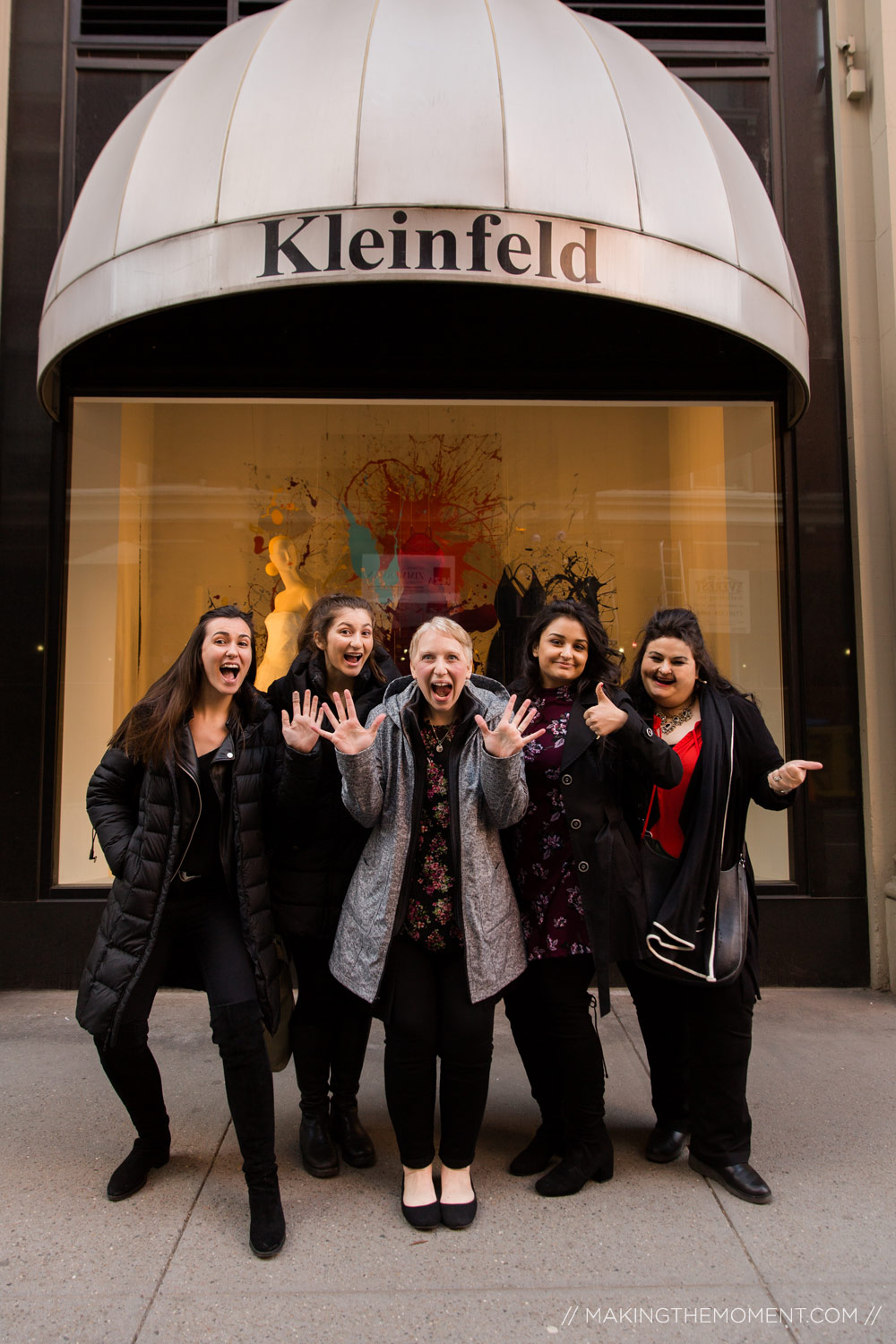 First we stopped at Kleinfeld, met the co-founders, and most of the Say Yes To The Dress Team.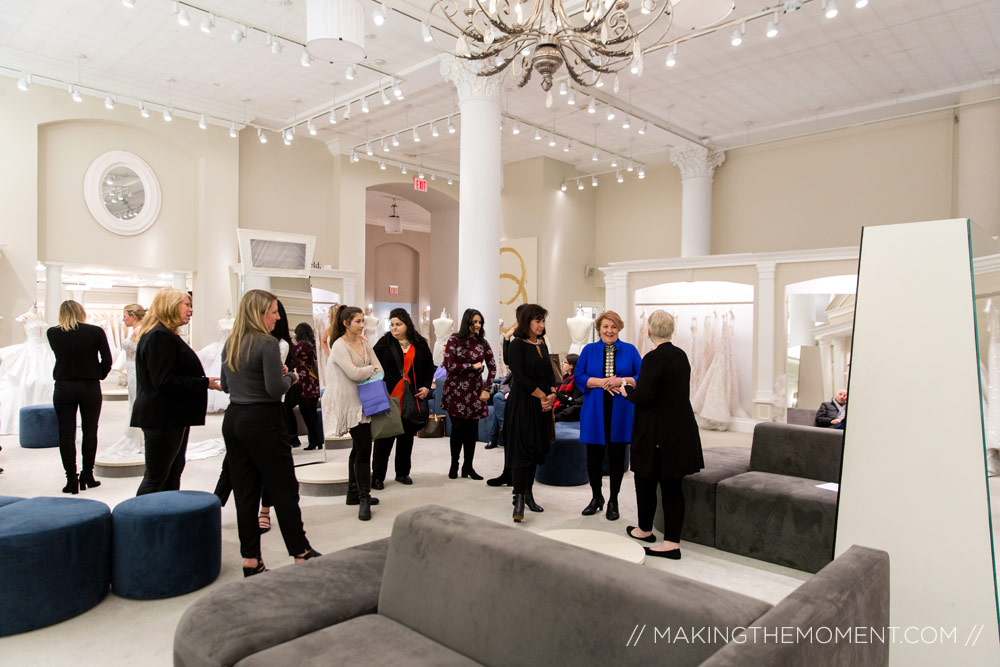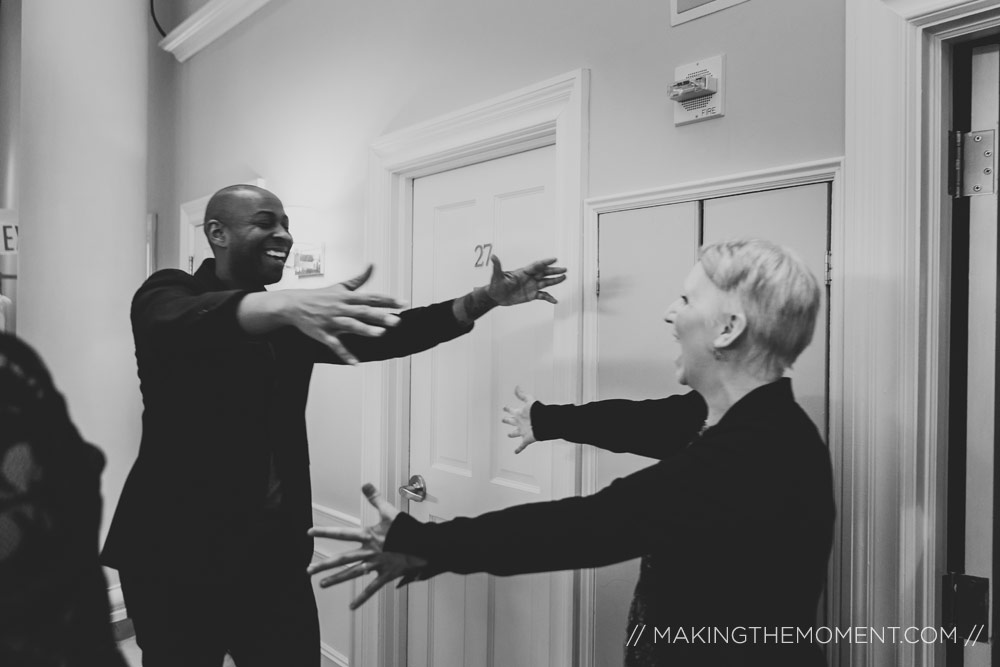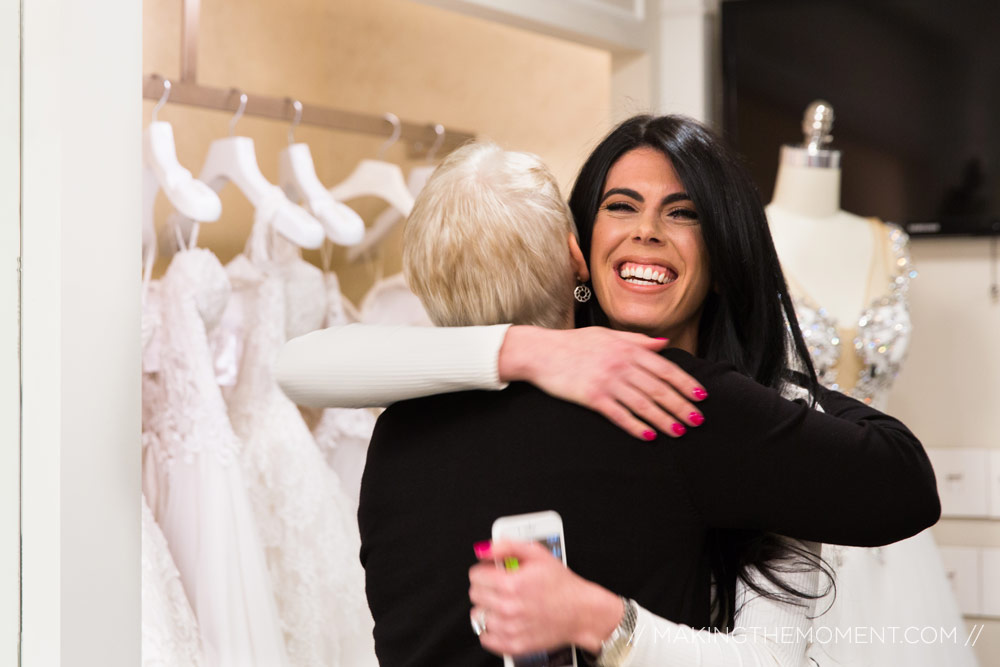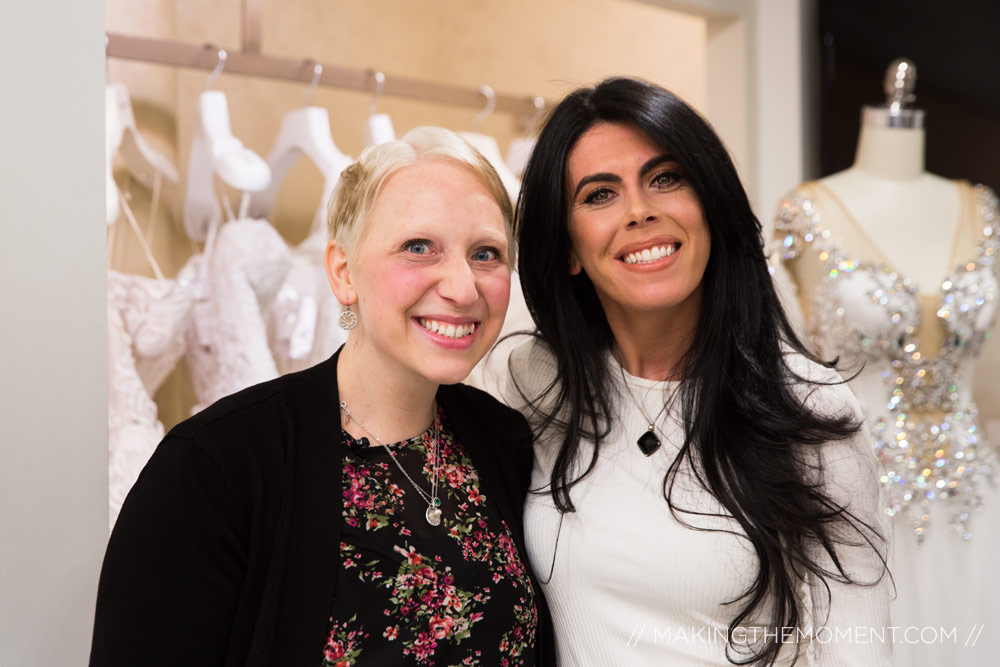 They were all incredibly hospitable and kind.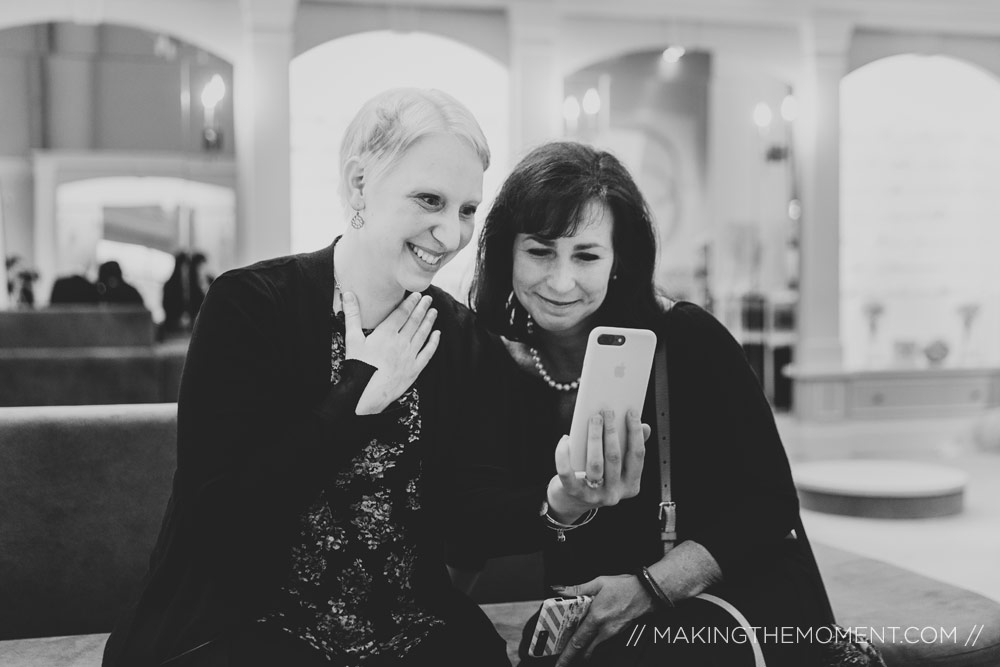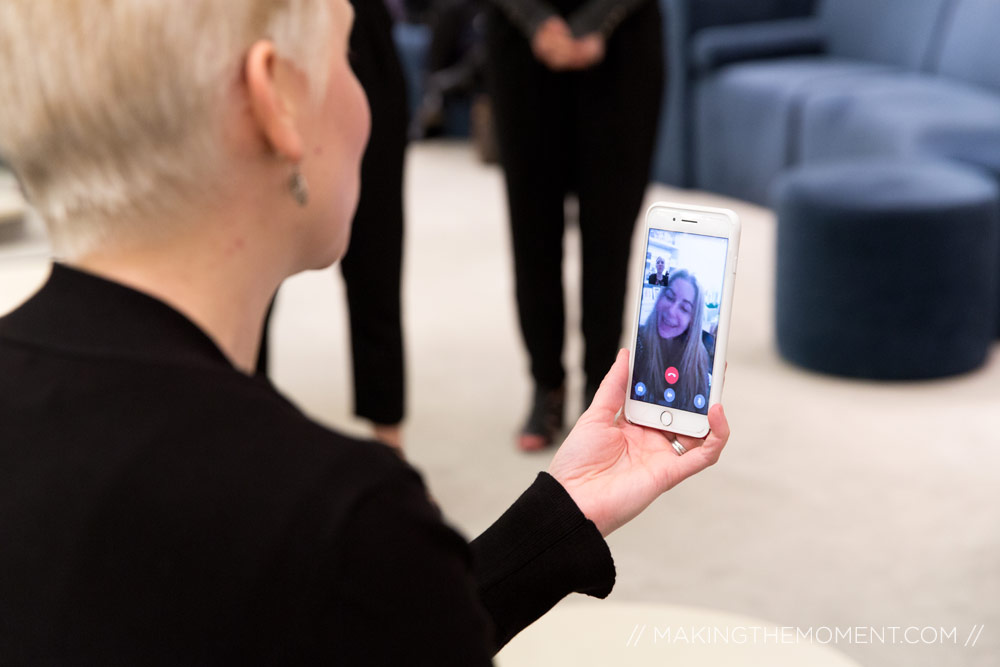 Pnina Tornai, Cindy's favorite wedding gown designer, was unable to be physically present to say hi to Cindy, but still managed to FaceTime in from her hometown in Israel to talk with Cindy. Cindy was beaming.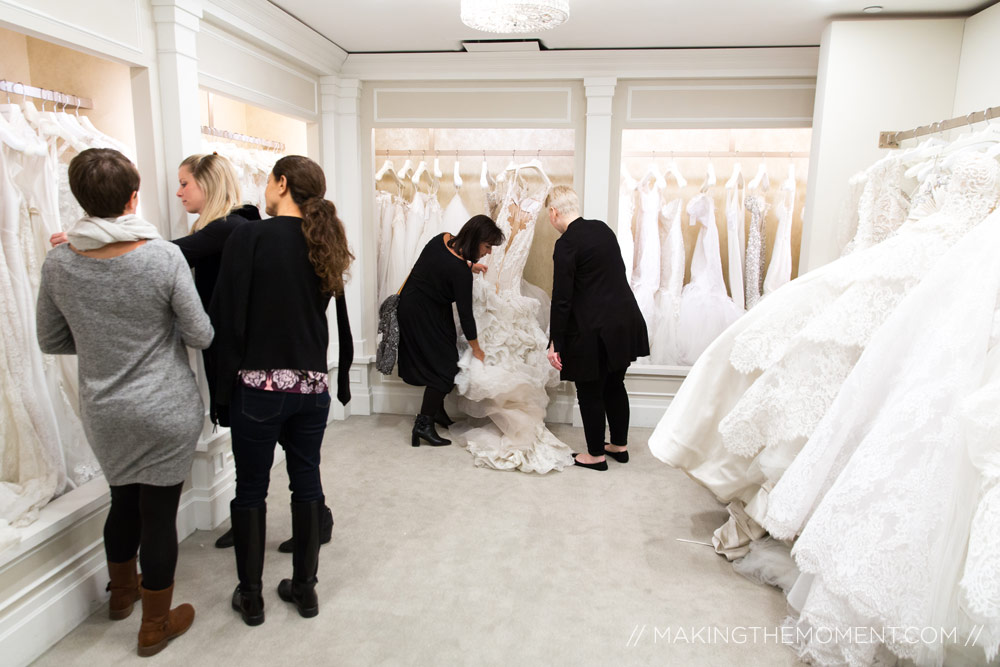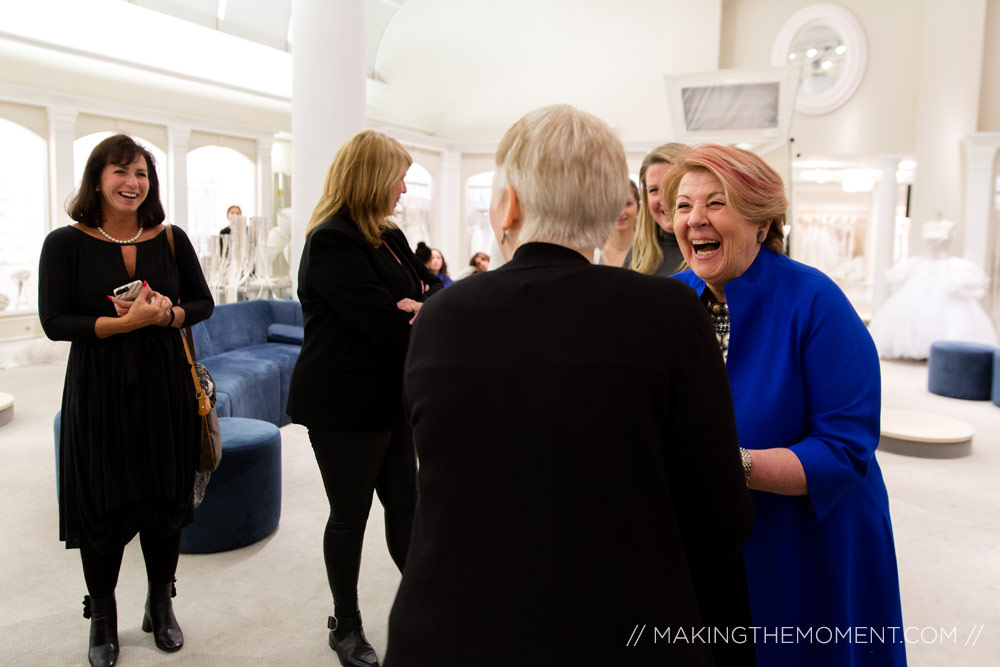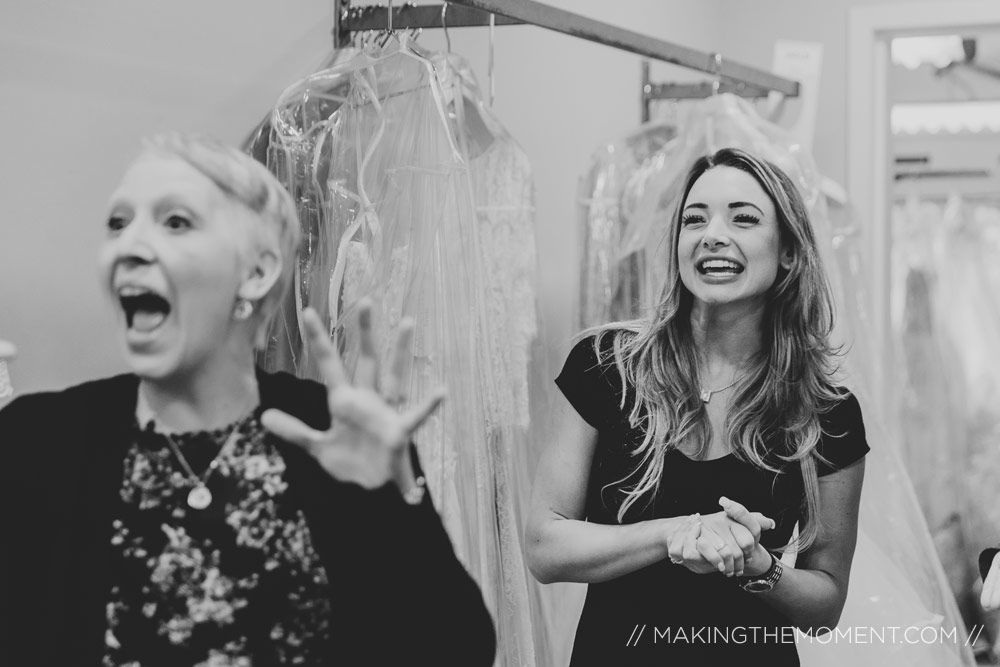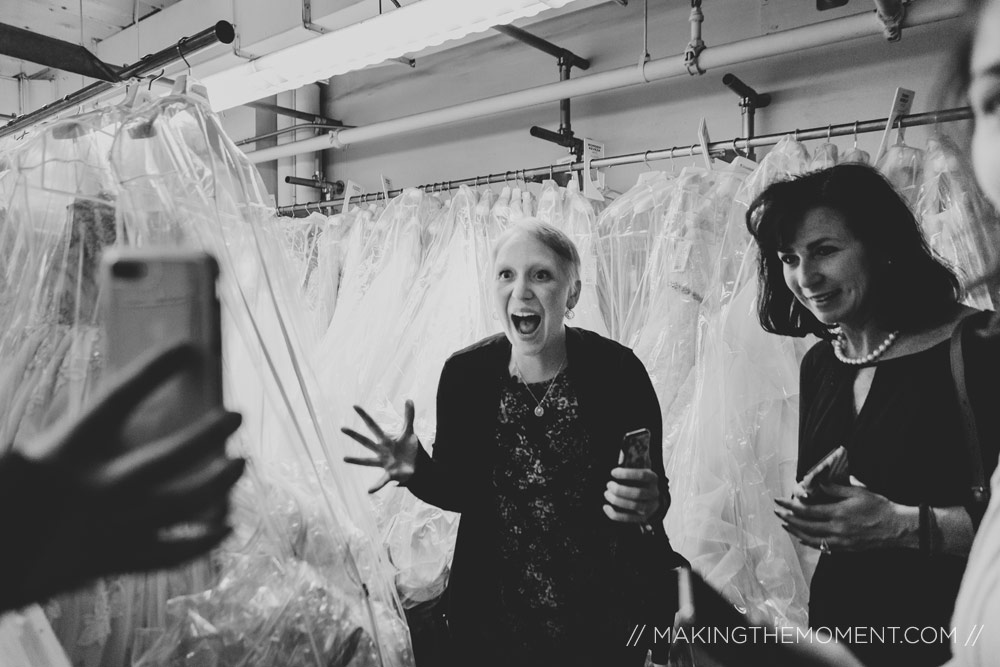 Remember that picture of Randy on the phone from the beginning of this blog? That was her reaction to seeing him on the screen. Like Pnina, Randy wasn't able to be in NYC to say hi to Cindy, but took time to FaceTime in to meet and talk with her. Cindy was ECSTATIC.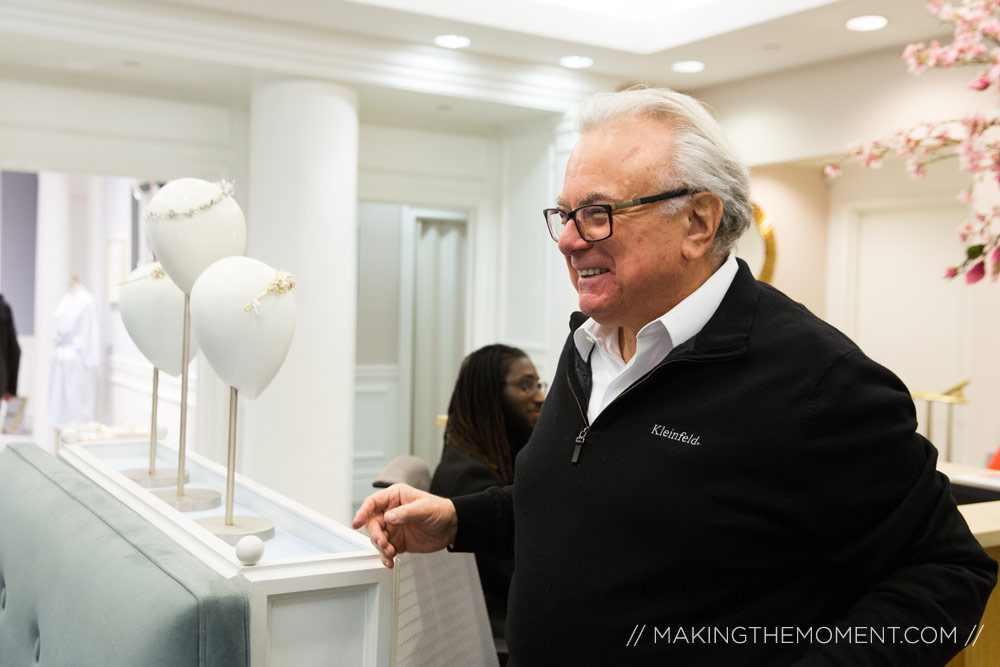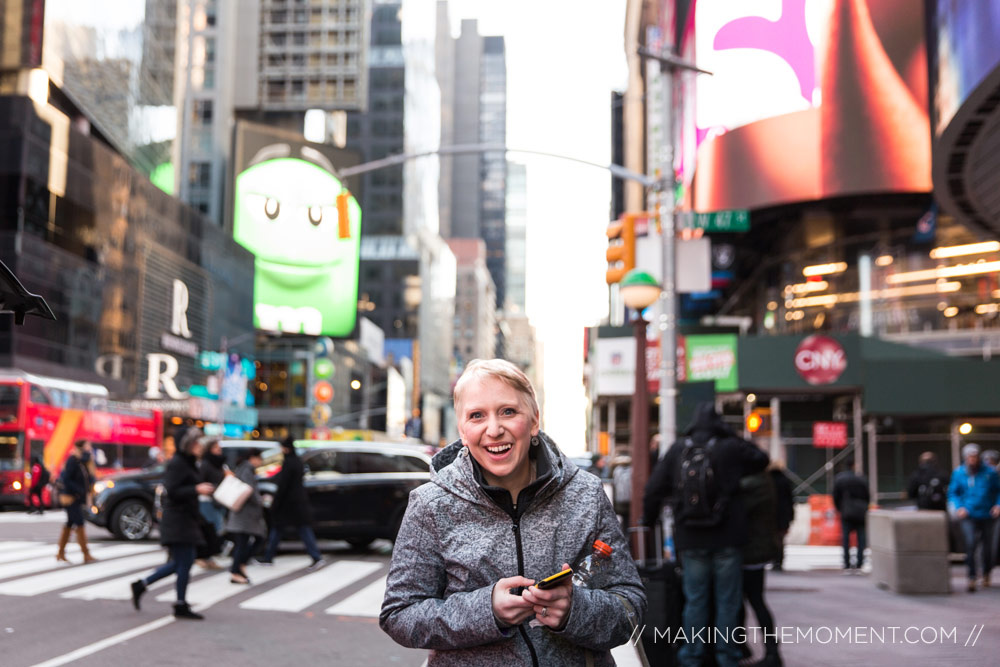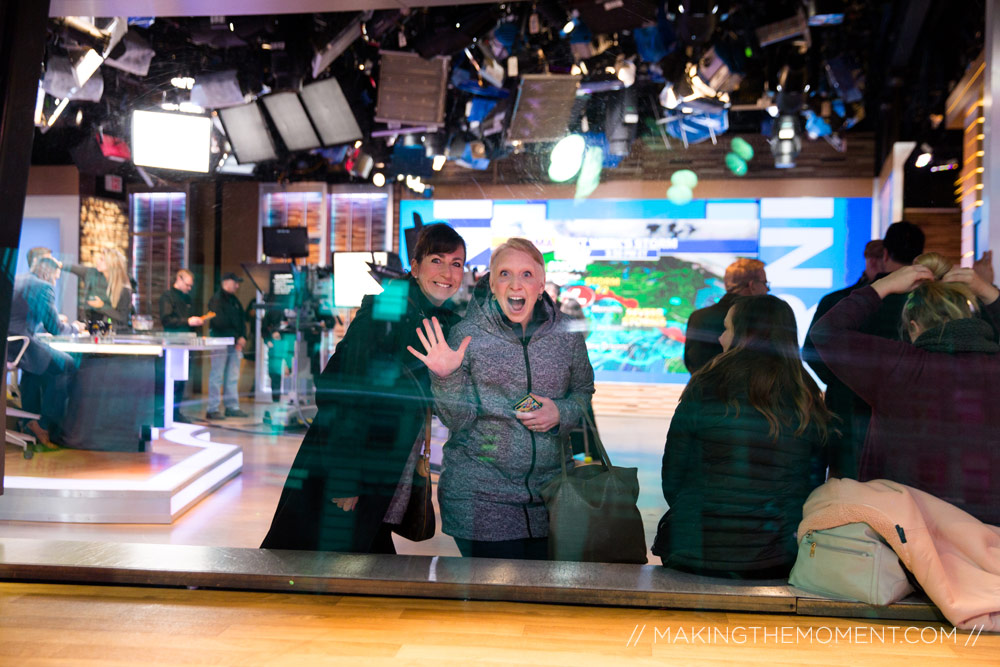 After spending the afternoon at Kleinfeld, the next morning Maria + Cindy visited the set of Good Morning America, because Maria and Cindy are magic and can get themselves into any adventure they put their minds too 😄 [ if you know them you know this is 100% true. ]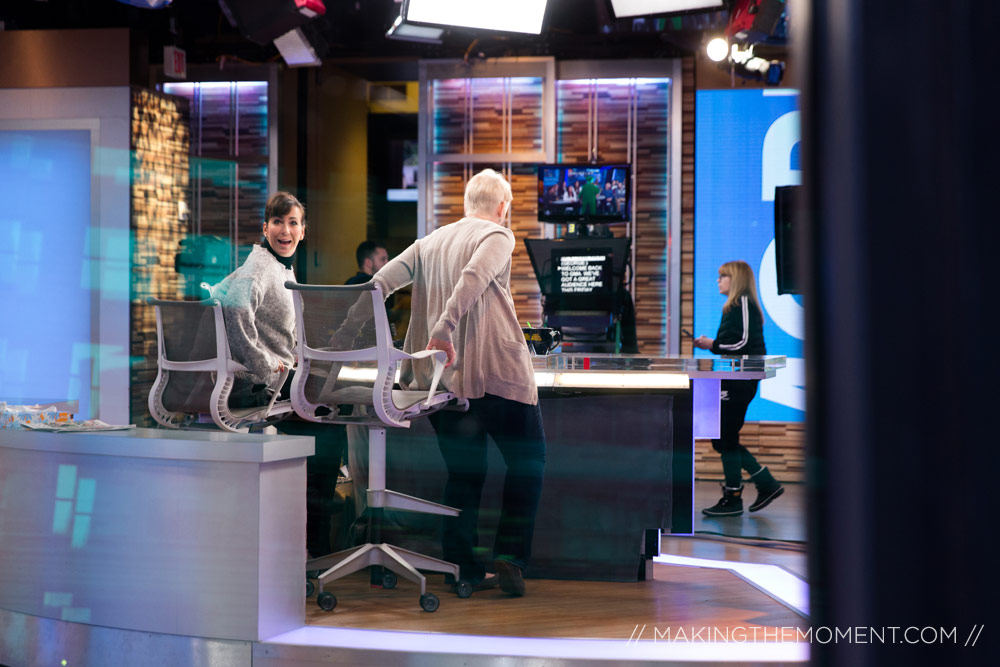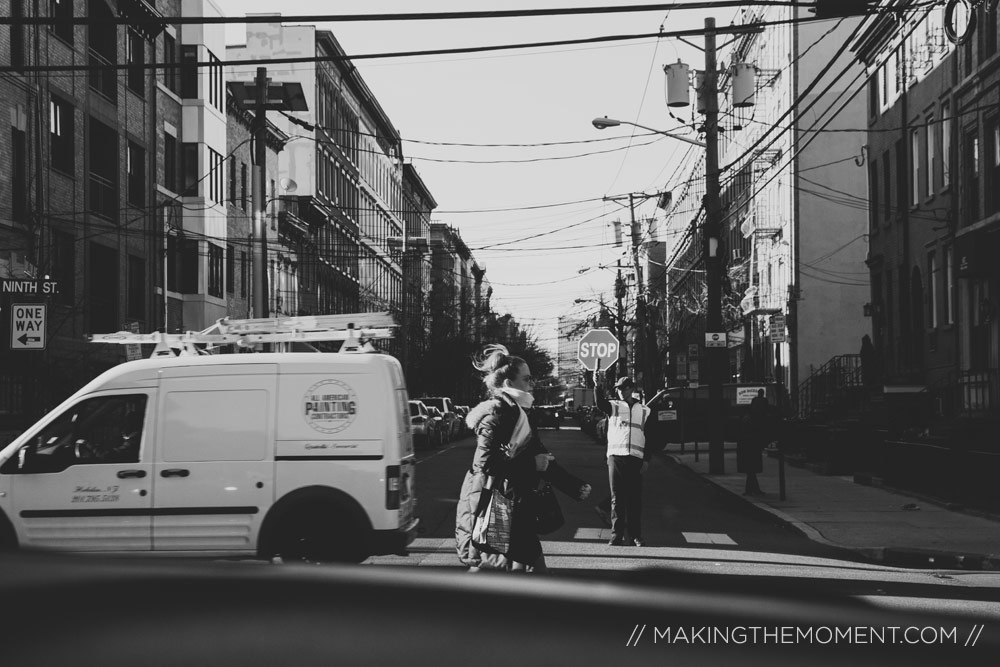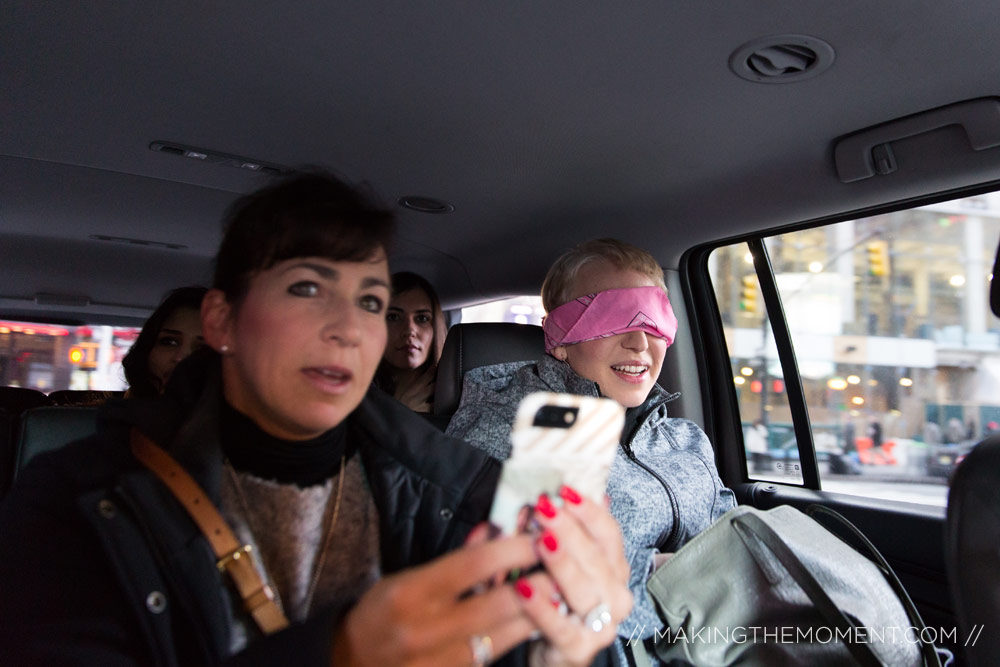 Yep, that's Cindy, blindfolded, because we were taking her to the next place she had always wanted to visit.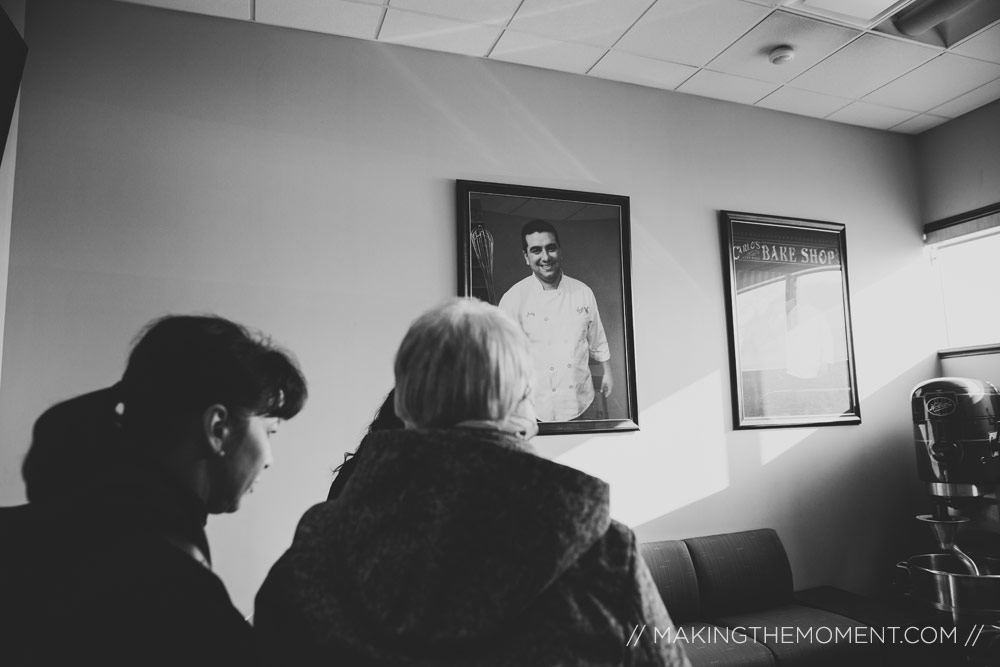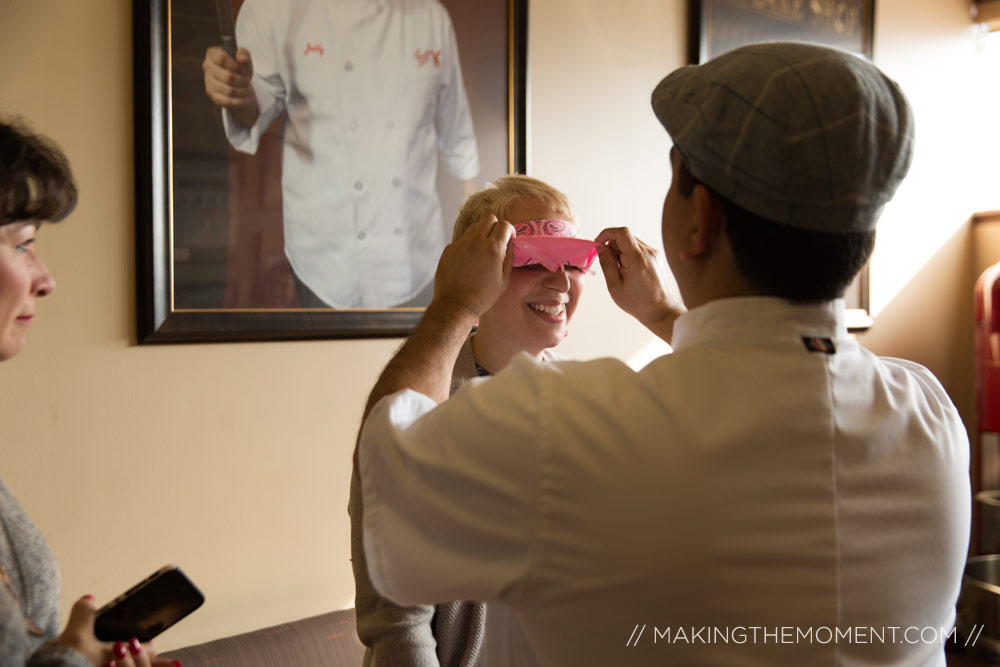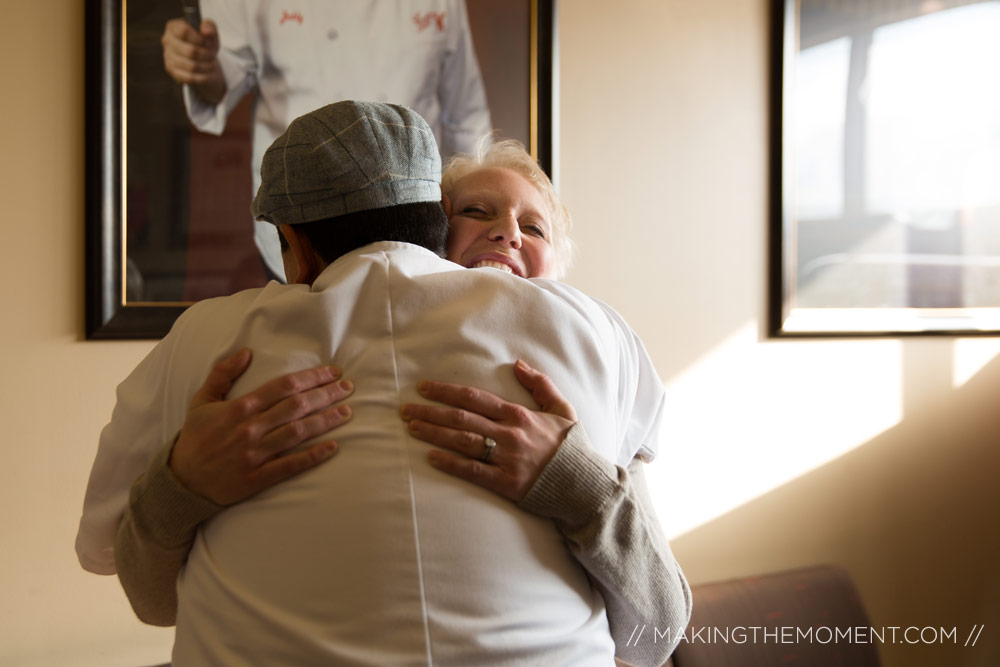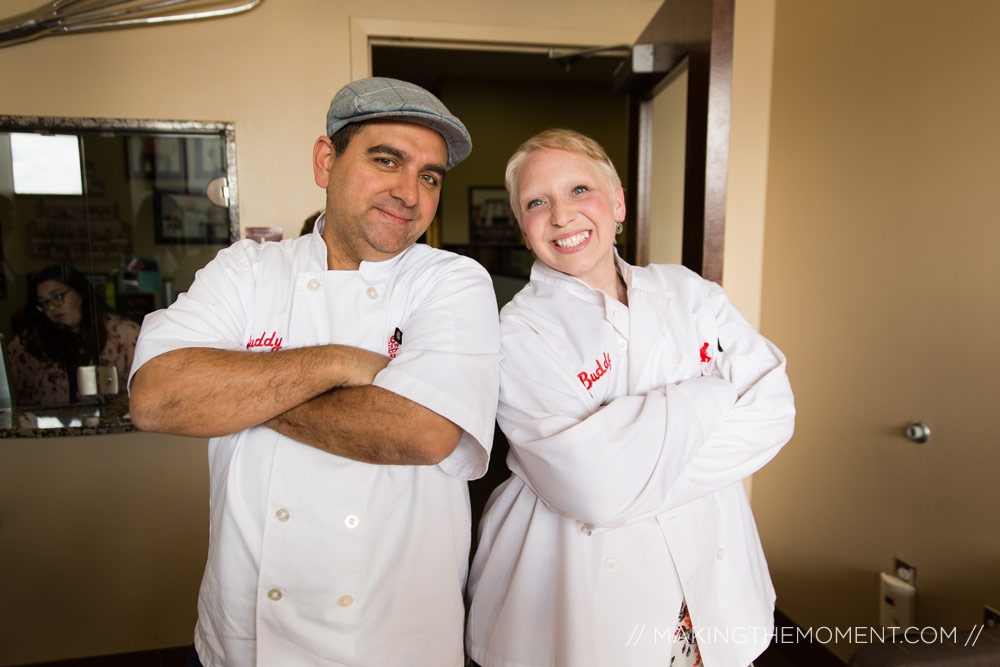 Cindy got to meet Buddy Valastro of Cake Boss, and he even signed a chef coat for her. They were super nice, and gave us a tour of everything – their various sets for their shows, their kitchen, offices, everything.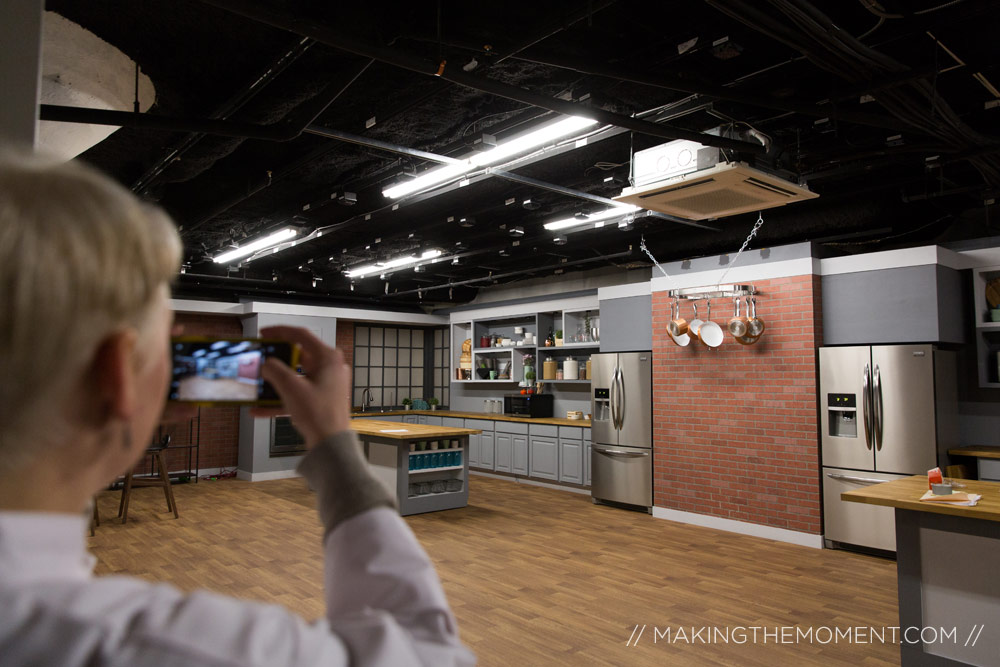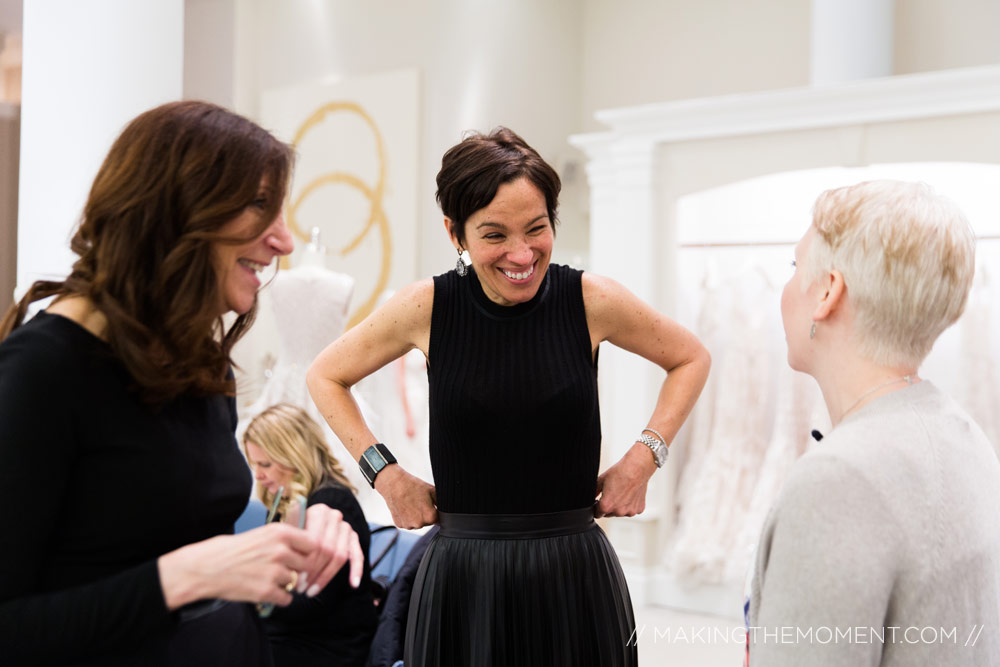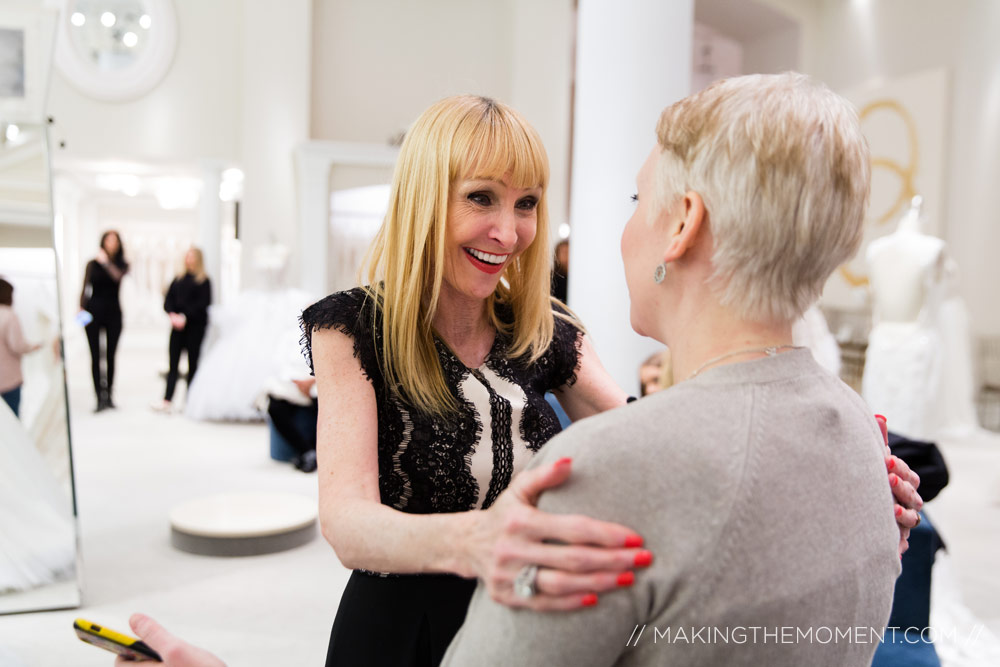 After touring Cake Boss and making a stop at Carlo's Bakery, we were invited back to visit Kleinfeld one last time to meet the consultants who weren't present the day before.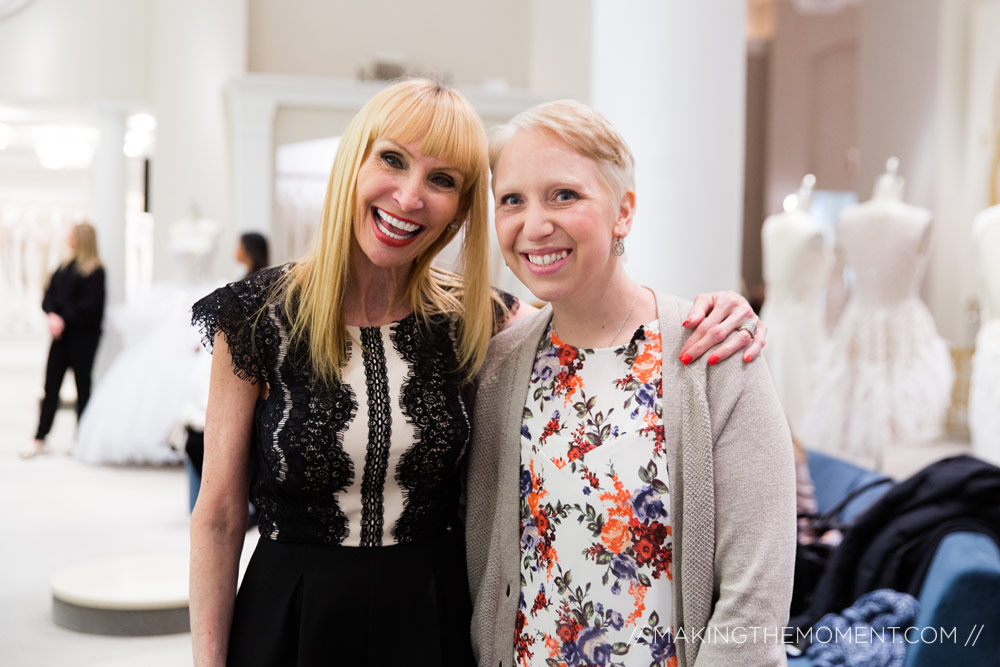 I feel blessed to be invited to be a part of this adventure, and it's given me so much life to capture and create something more from this dream come true for Cindy and her family. Maria and Alina did so much to make this happen, and we're grateful to Kleinfeld, Good Morning America, and Cake Boss for being so hospitable throughout our entire trip.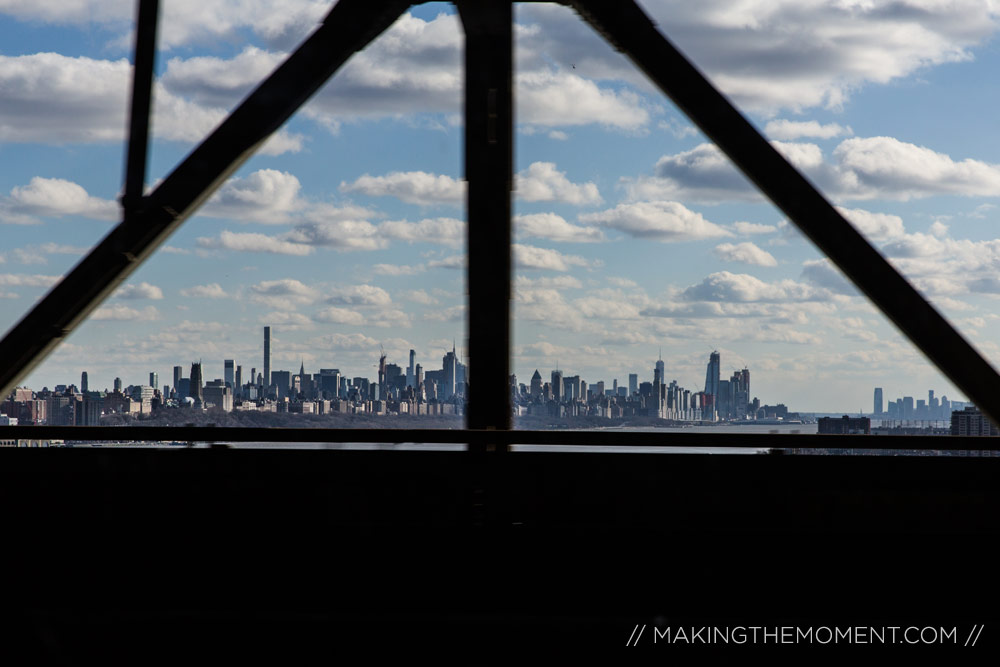 This is the part of the blog where I'm supposed to give some conclusive statement. But I honestly don't have one. When I talked with Cindy about making this blog, she let me know she wanted to include a thank you video, and I think it's best that way, for this to end with her voice, because the reason I do any of this, is to capture and preserve the voice of the important people in our lives. So with that, please watch Cindy's;