So, typical wedding right? lol, come on.  
No. No, this particular marriage vow party thing was full of abnormal, yet extra-awesome extras that made it unique.  Basically, this is our jam.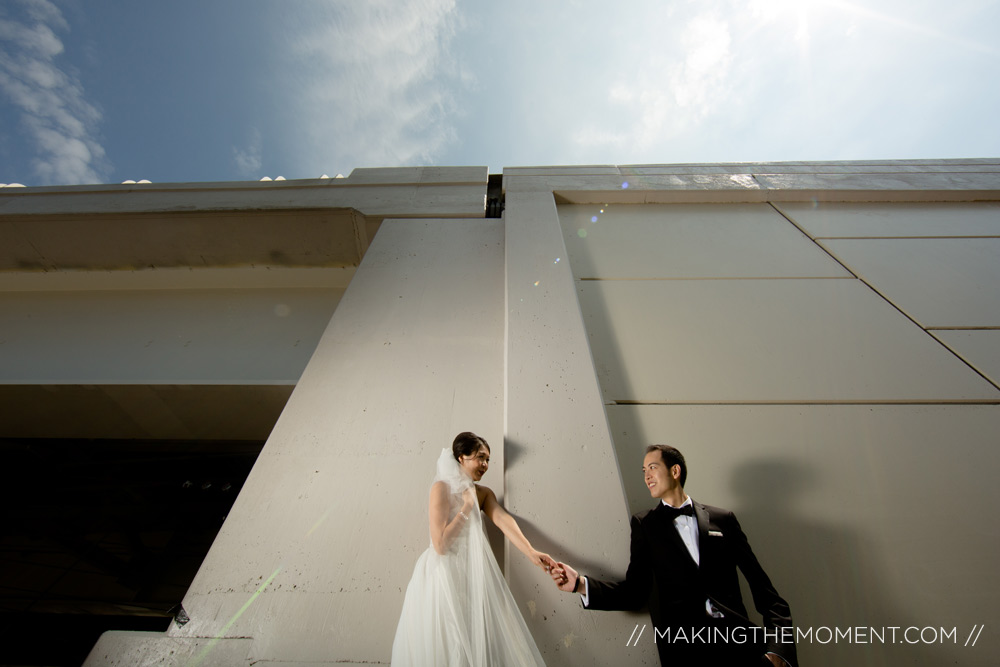 Meet Crystal and Frank.  Look at that.  One image in and he's already helping her step down from a base surface higher than his base surface.  What a guy.  What a legend.

Oh. Snap. Check this out [ the above ]. Crystal and Frank had us craft one of our super sweet Wedding Fusion Films for the two of them. Got a moment? Watch it above.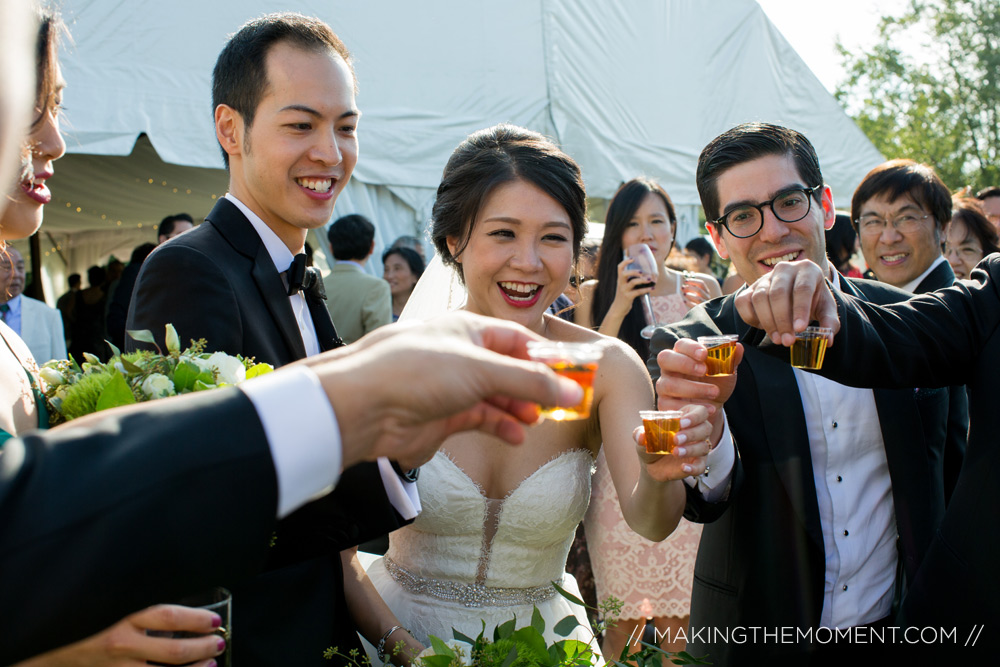 Does this look like Fireball to anyone else?  Pretty sure this is Fireball.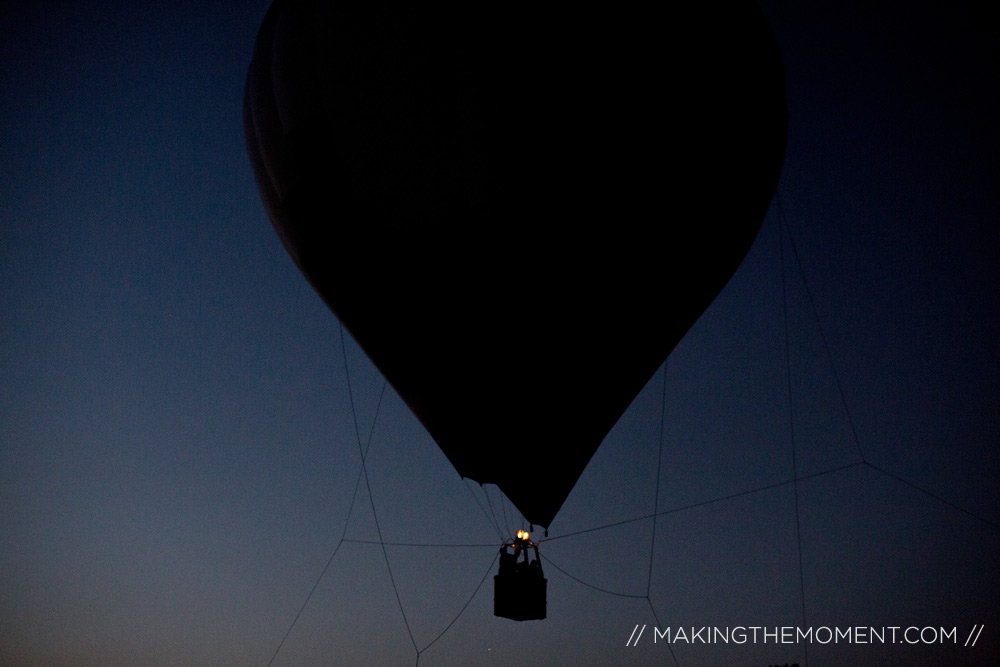 Enter awesomeness-personified Ex. #1.  A hot-air balloon.  Like, there was one there and available for rides at the wedding reception.  A hot-air balloon, and a Brett.  Two huge sources of hot air.  Go figure!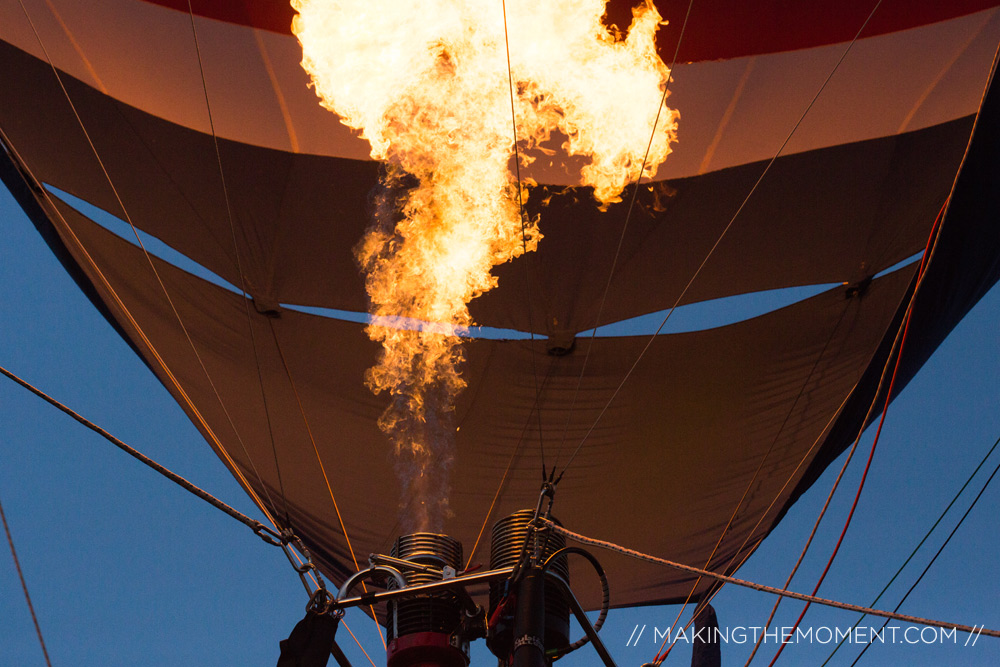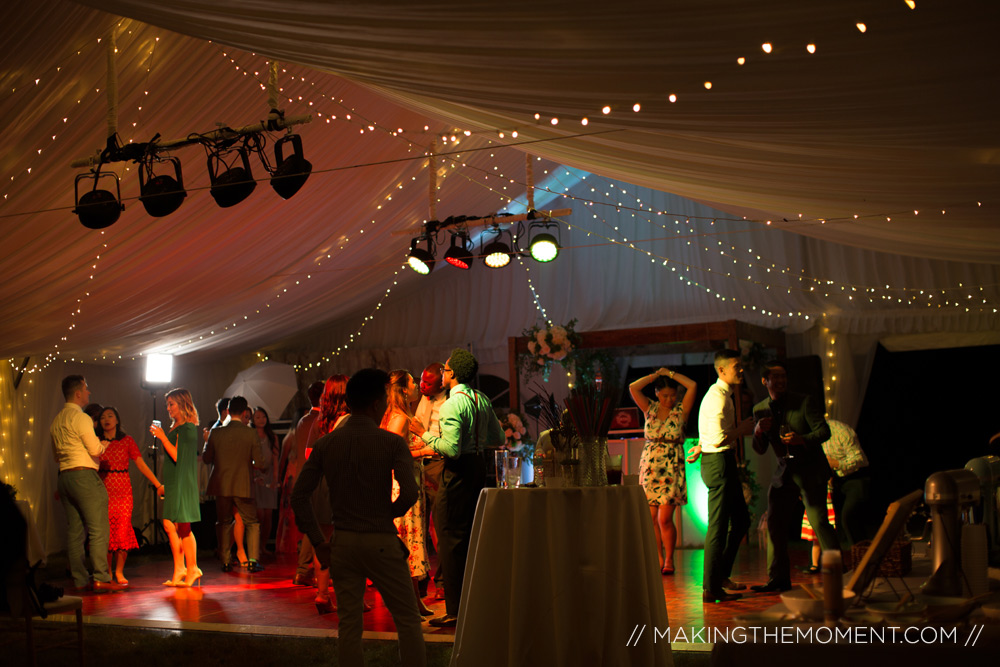 But, it was also a "backyard chiqué"* tent event.  Massive tent, beautiful lighting, killer party.  All of the above and below.
*Backyard Chiqué phrase coined by our planning friends over @ Kirkbrides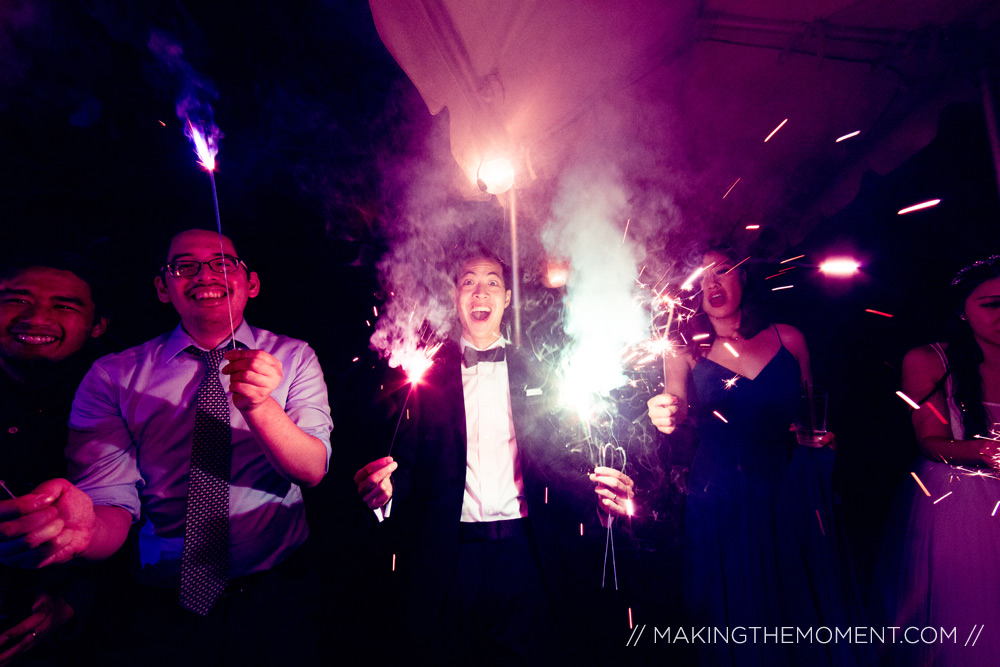 and sparklers…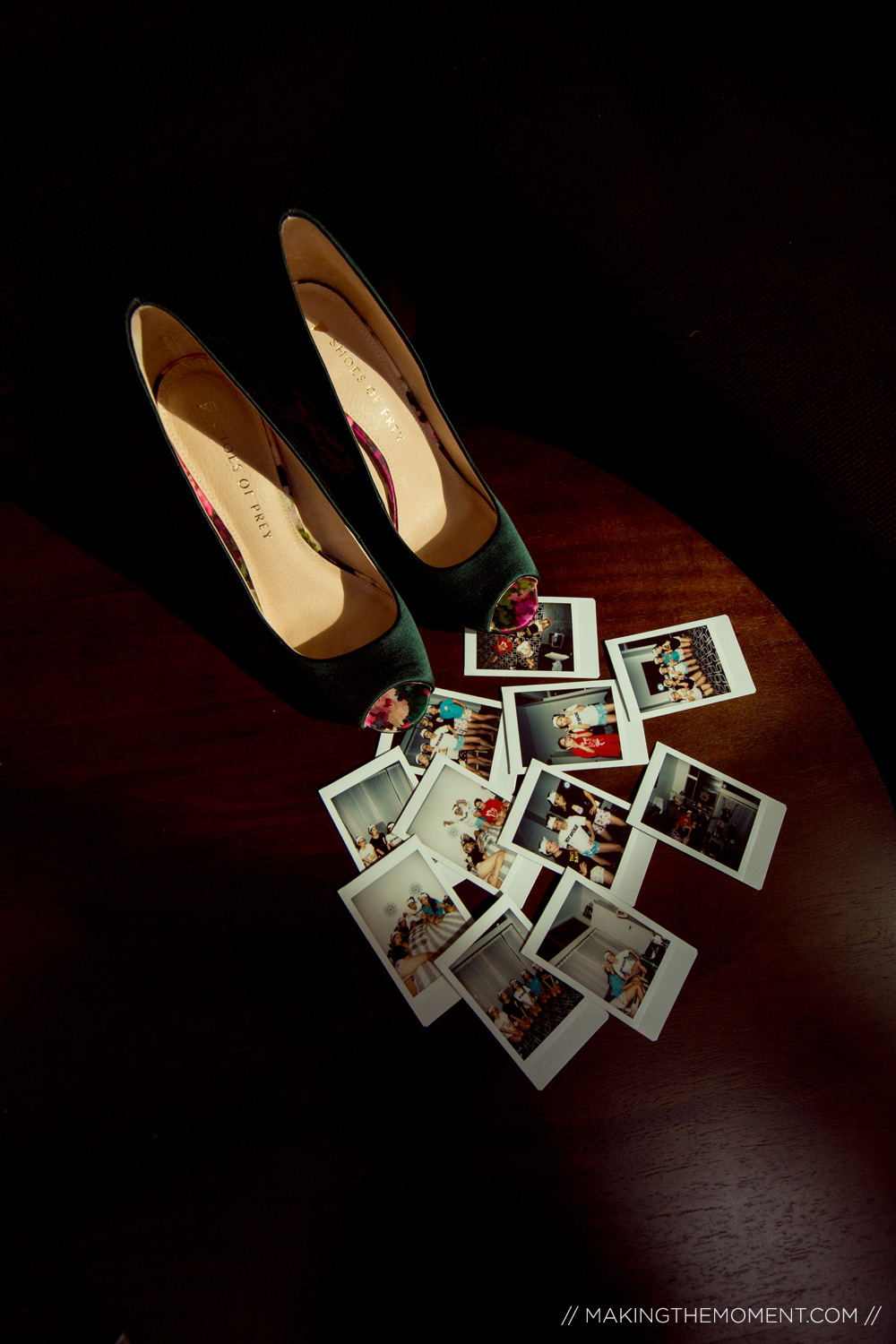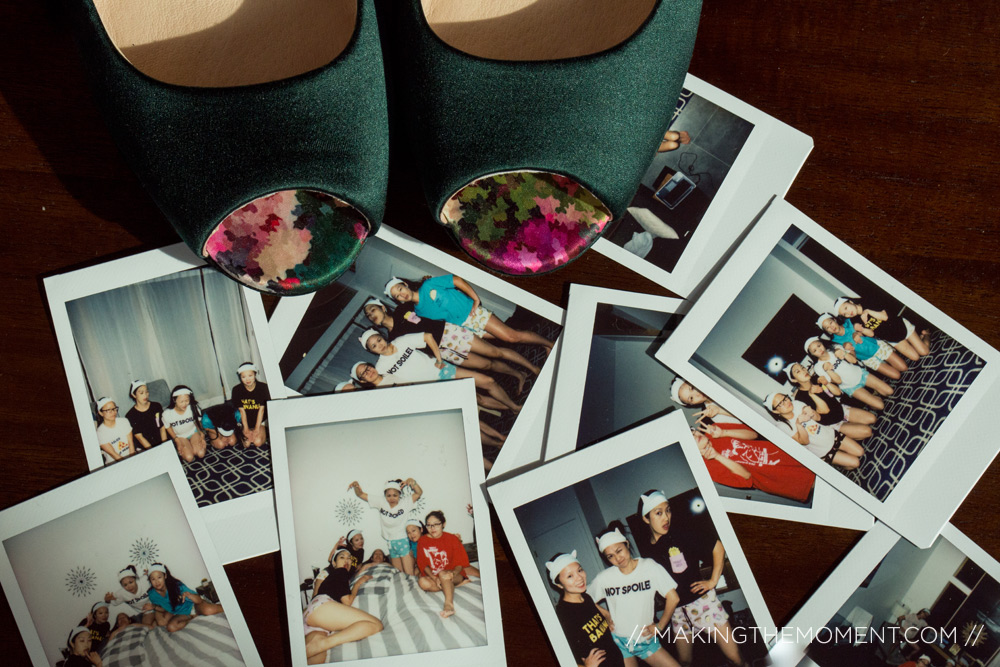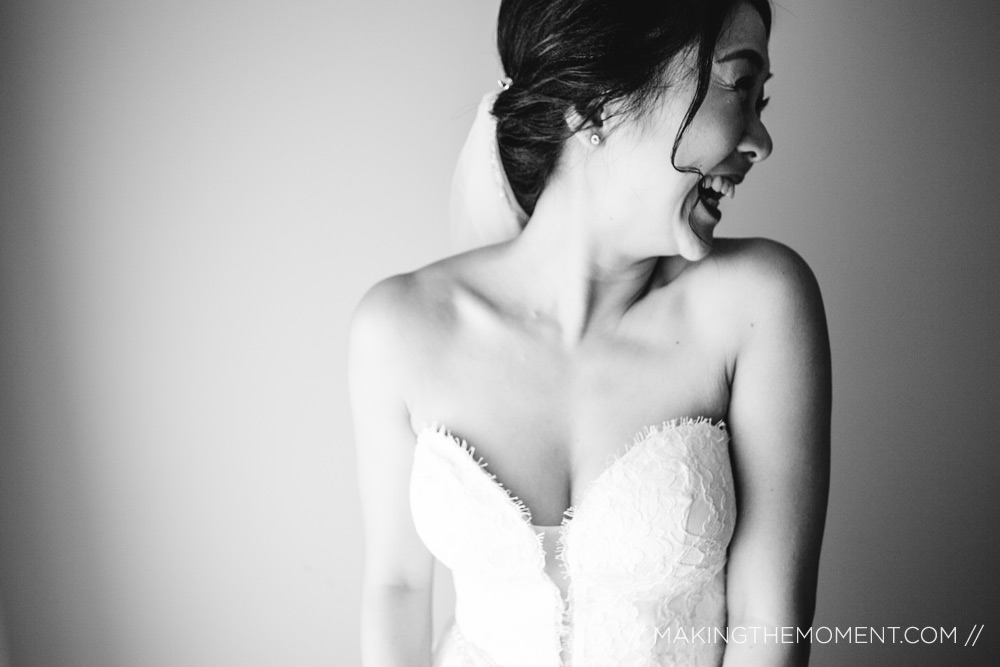 Love this image.  There are fake laughs and there are real laughs.  I don't even need to explain which one this is.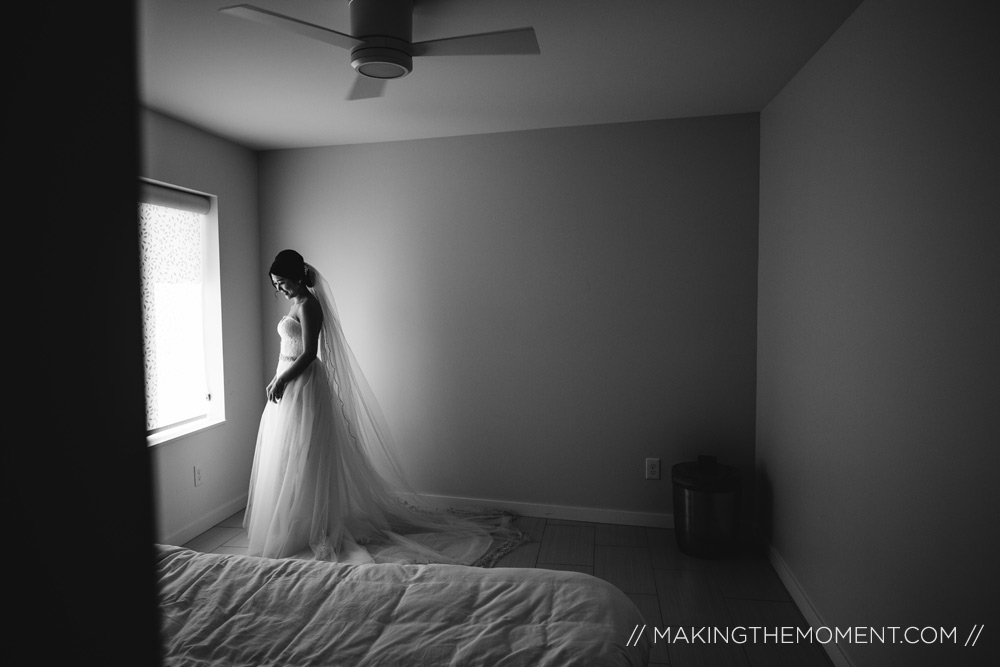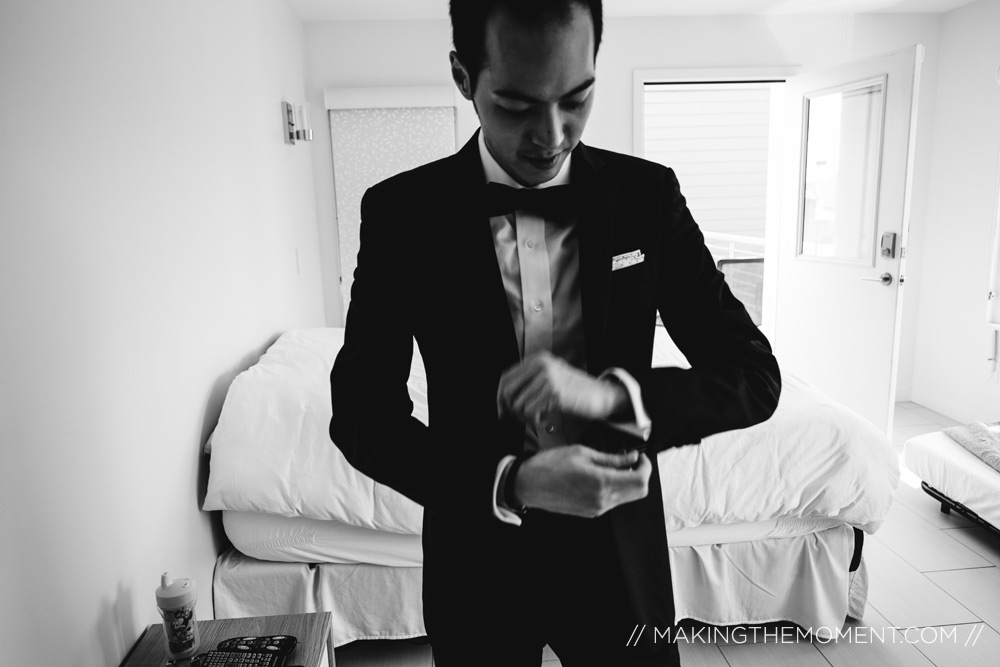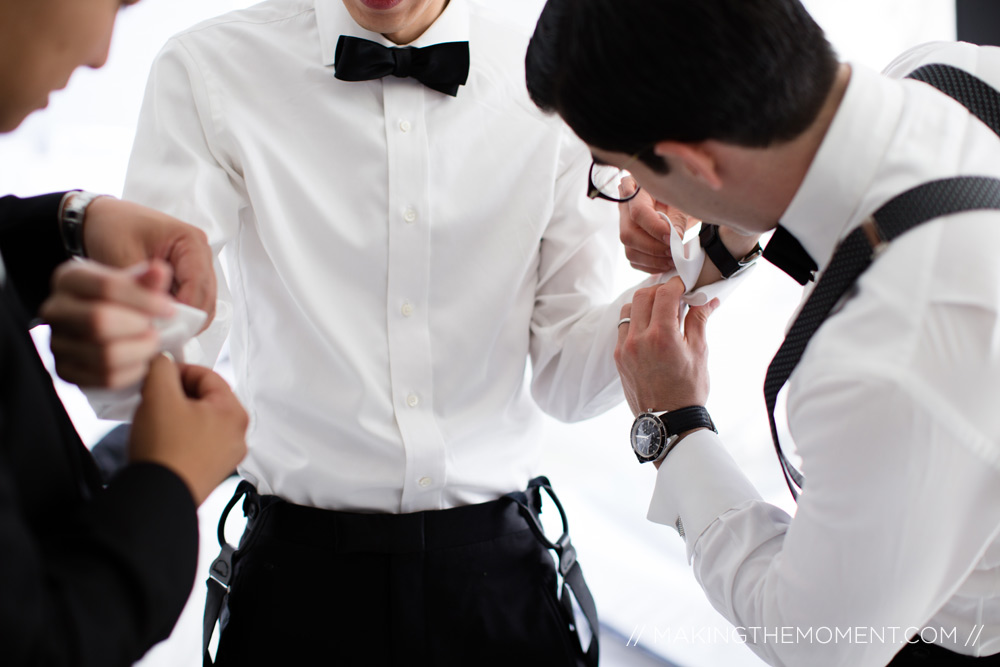 Gracious. Dual cuff-donning assistance.  That's hardcore.  It's almost like someone's getting married or something.  I love the fact that your friends will completely destroy you for saying the wrong thing at the wrong time, and never let you forget it, but when your wedding day rolls around, they'll fasten your buttons in tandem.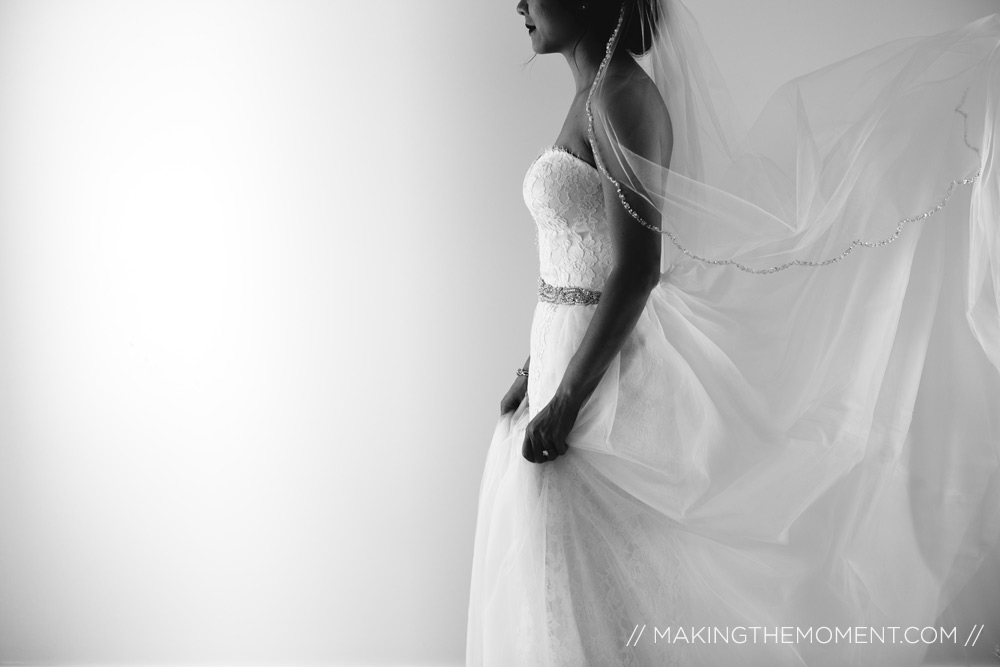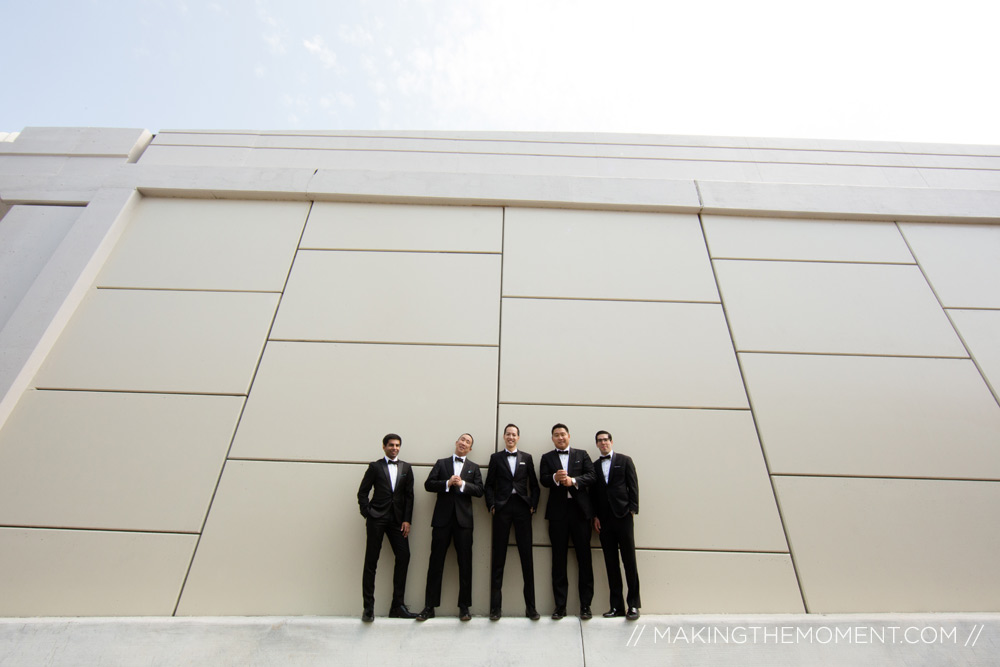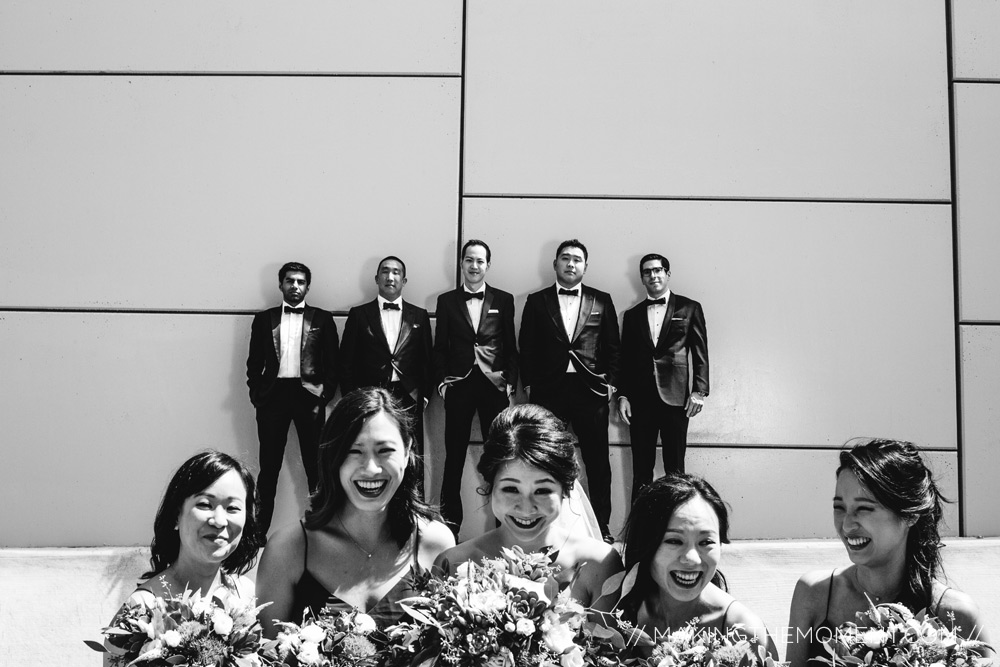 This wedding photograph is perfect, but if anyone replies with #squadgoals, I will search for you, and I will find you.  I have a very particular set of skills…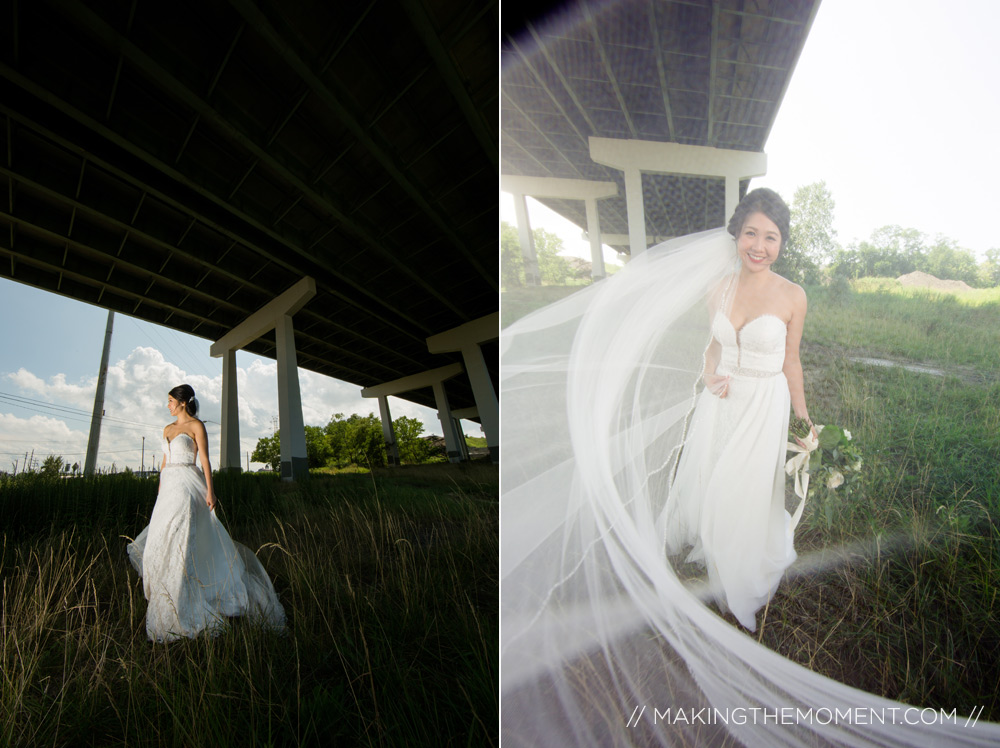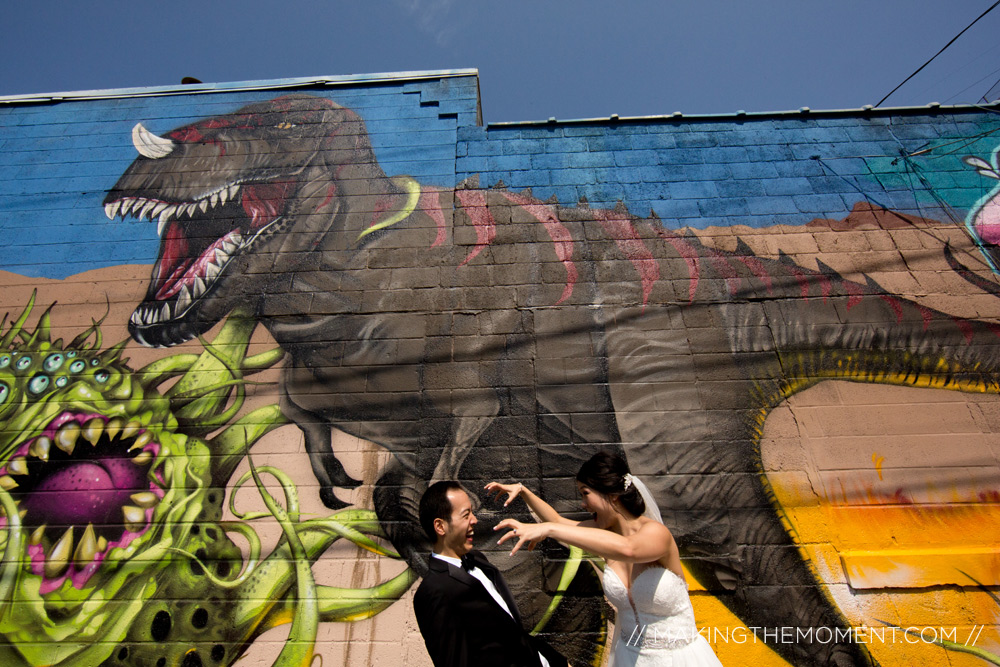 Gender rolls personified here?  Is she a horned T-Rex and is he a deca-eyed Octopus/squid thing?  I mean, I dunno.  I can admit that I would struggle NOT to take a photograph here as well.  Well done, guys.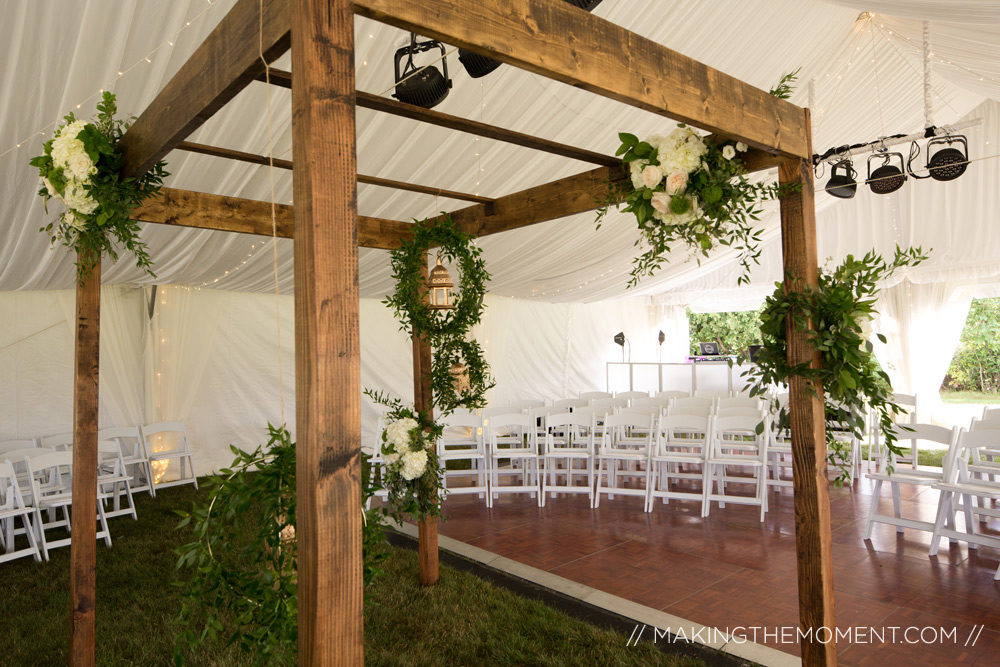 Loved this set up.  It really is beautifully done. MAJOR kudos to Katie at KirkBrides, she knows how to design and execute a tented wedding!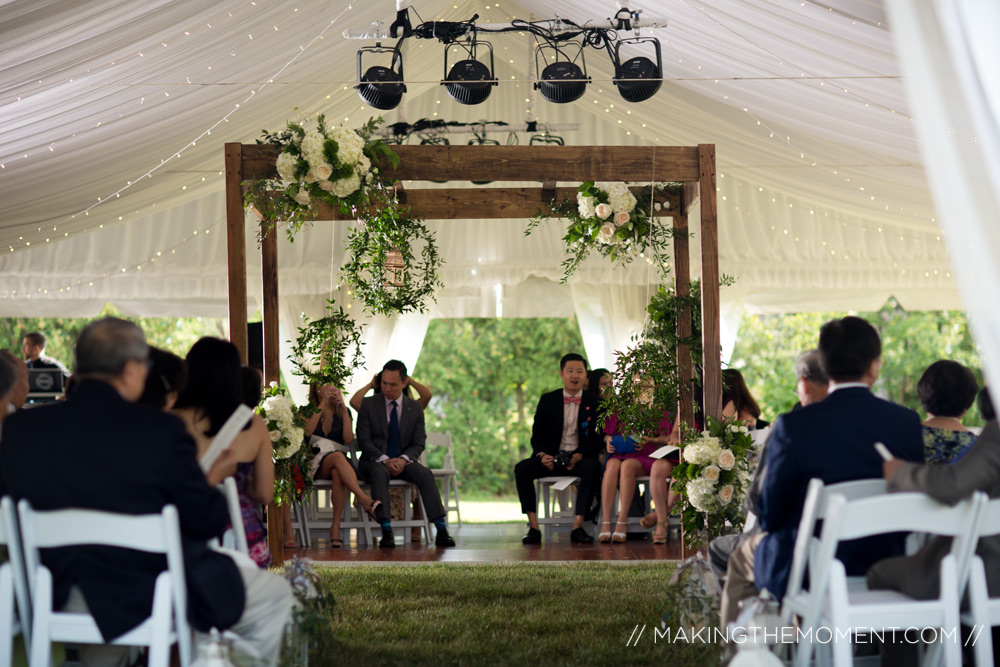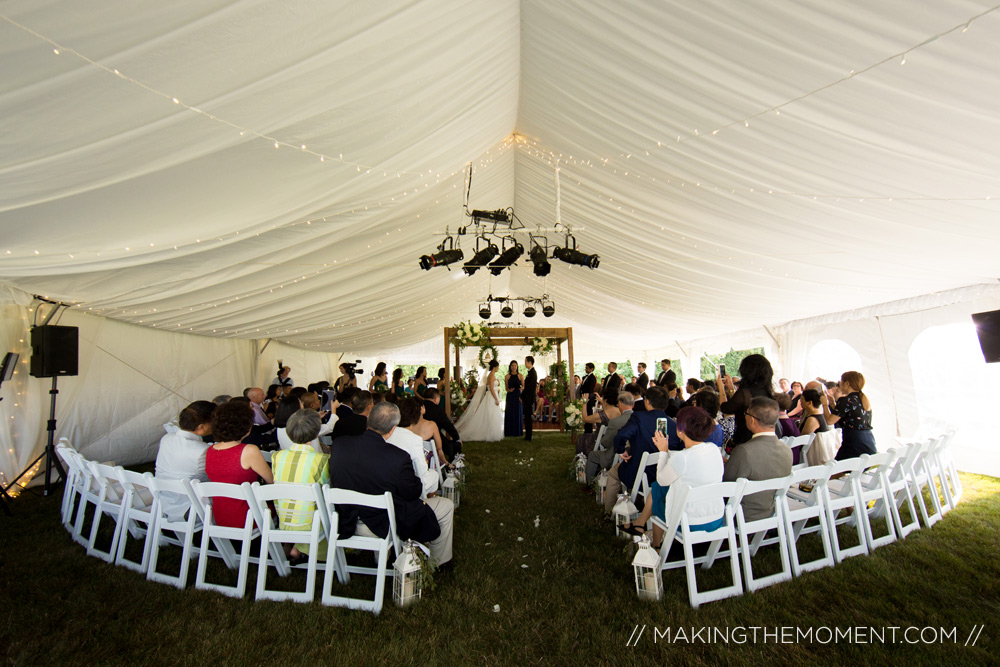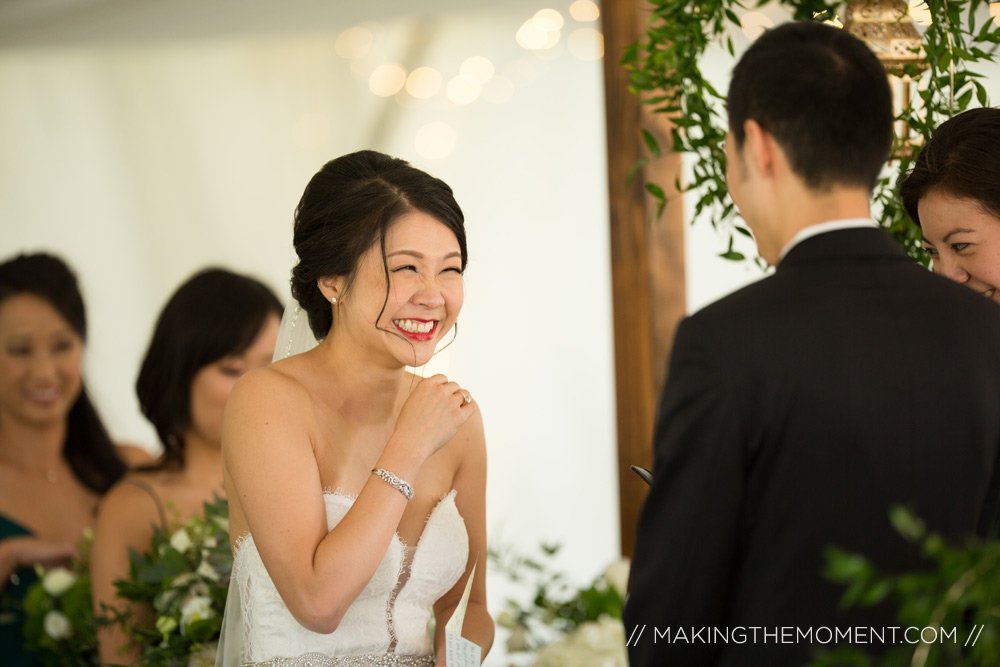 This smile tho.  It's hard to tell whether Crystal is naturally expresses this way all of the time or if she draws it out of Frank….  I think it's a little bit of both.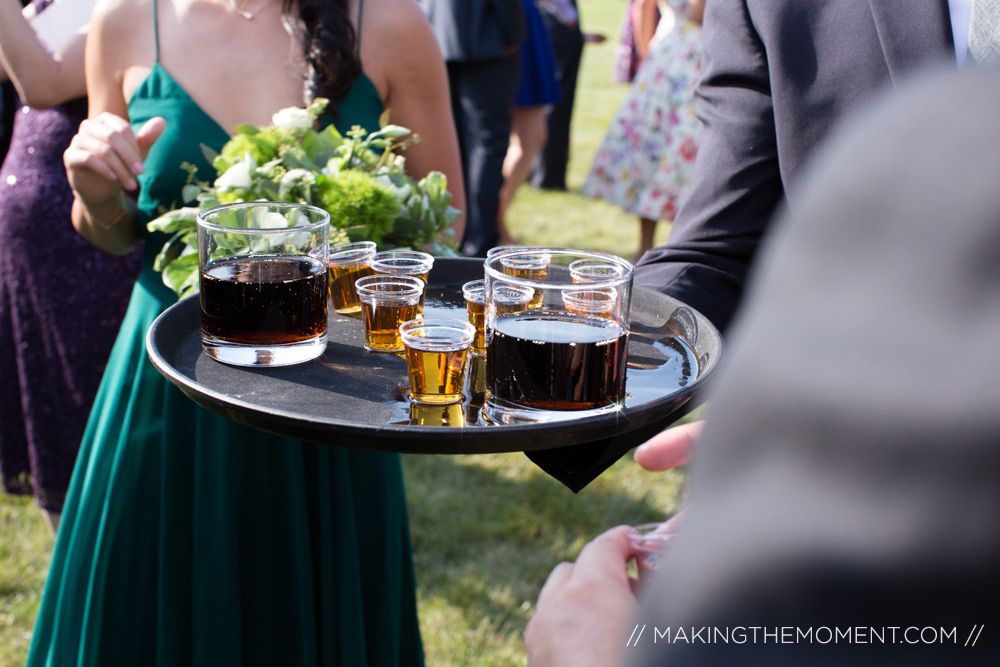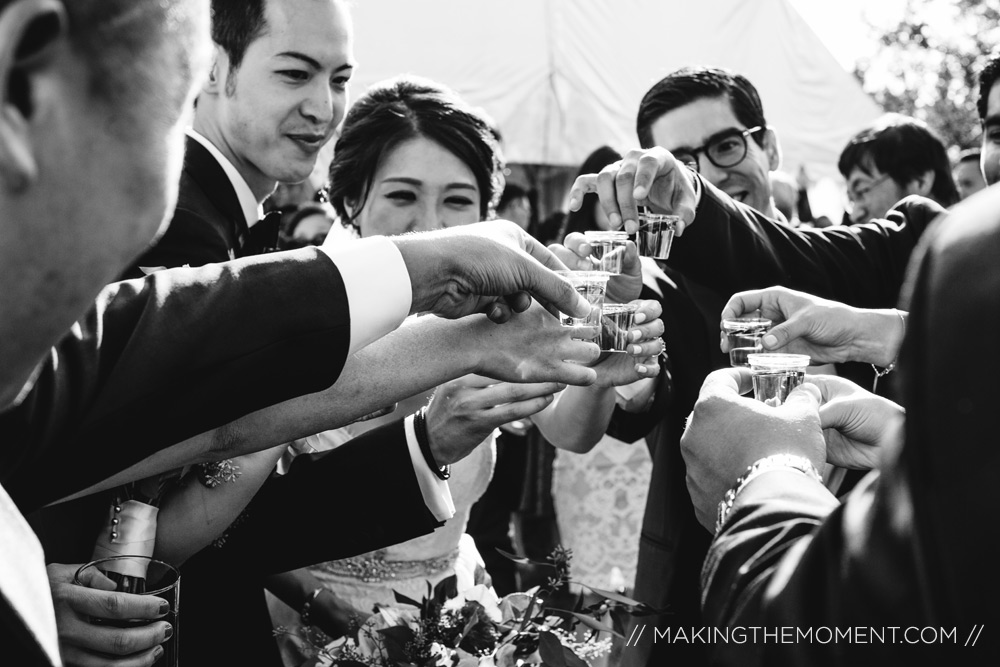 …and I'll take two…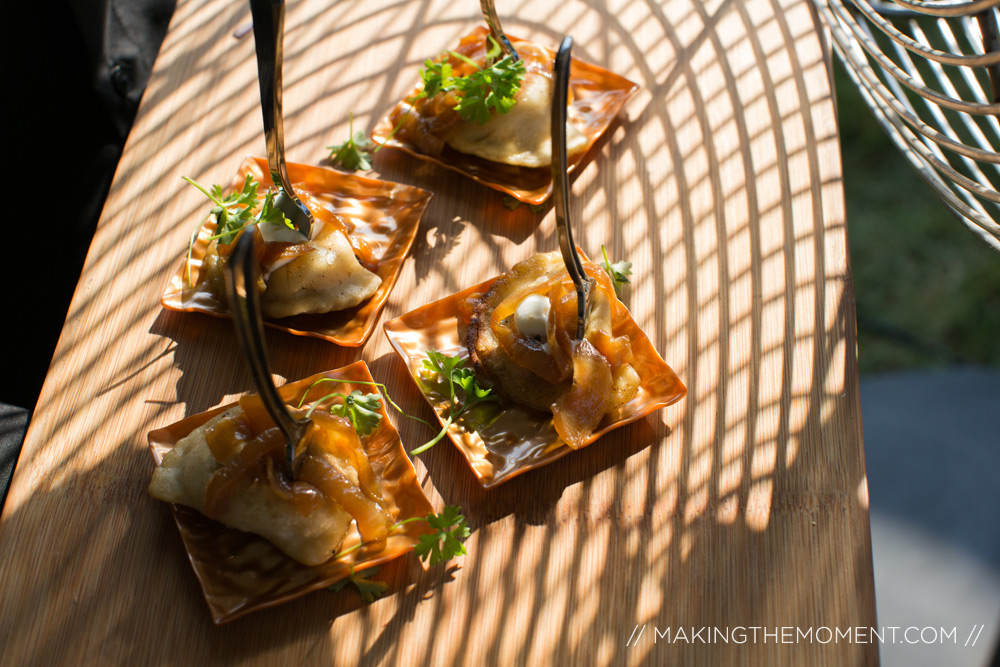 …and I'll take two…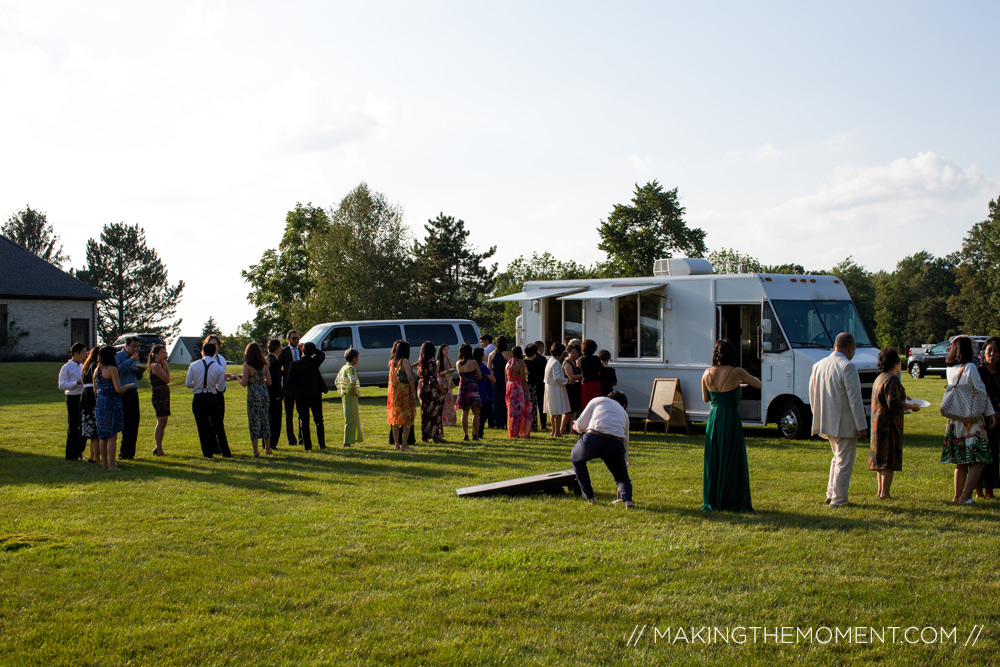 …and backyard games!  What didn't they have at this reception?!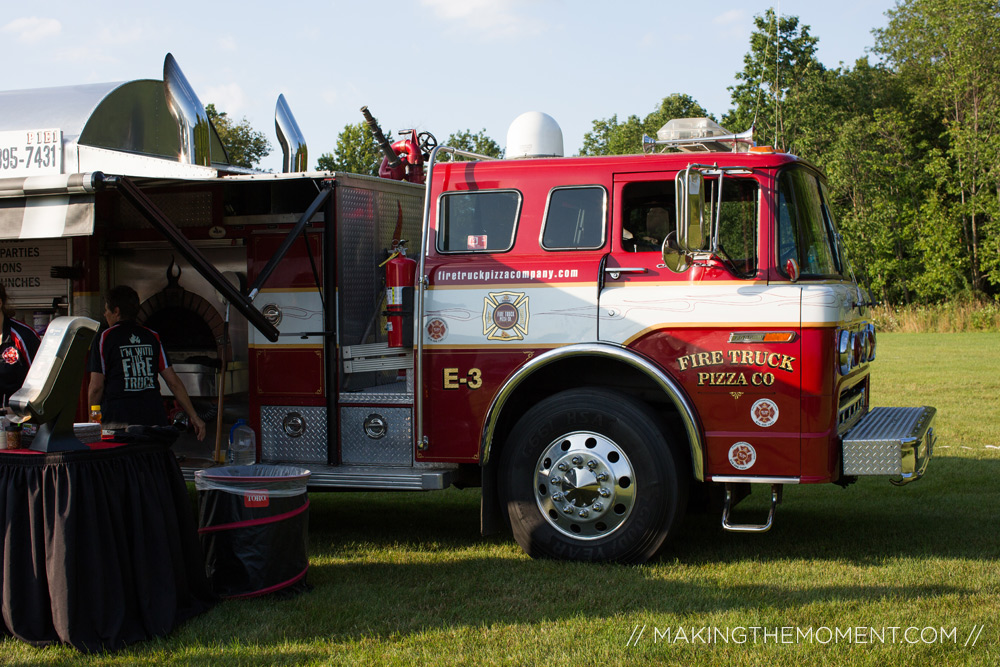 I'll tell you what they did have.  A Fire Truck Pizza Co genuine firetruck equipped with a wood-burning oven specially formulated to make pizzas that are specially formulated to go into my belly.  Ridiculously good and ridiculously original!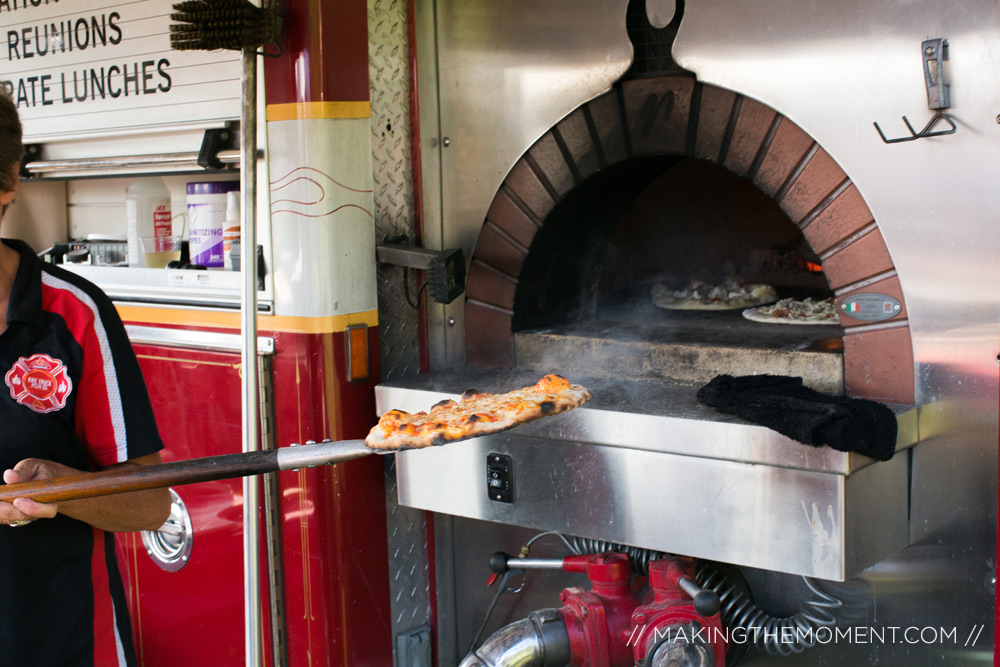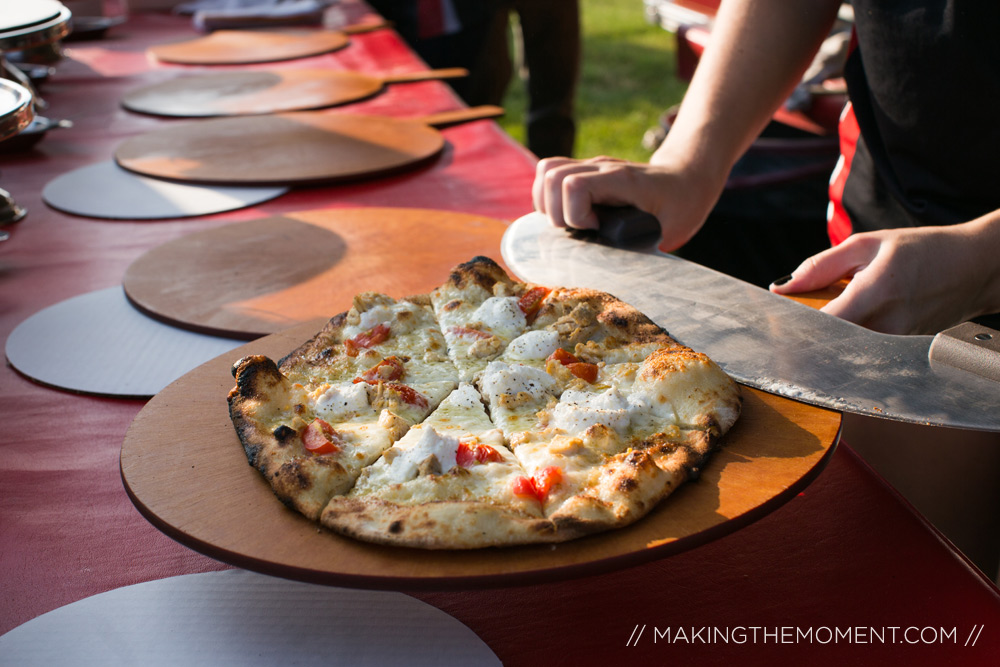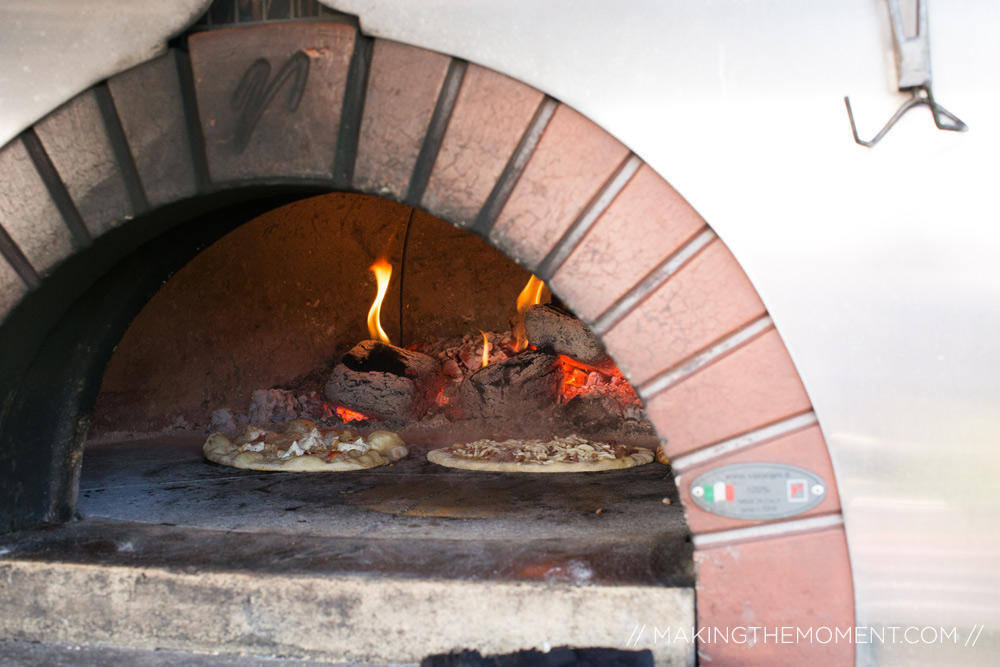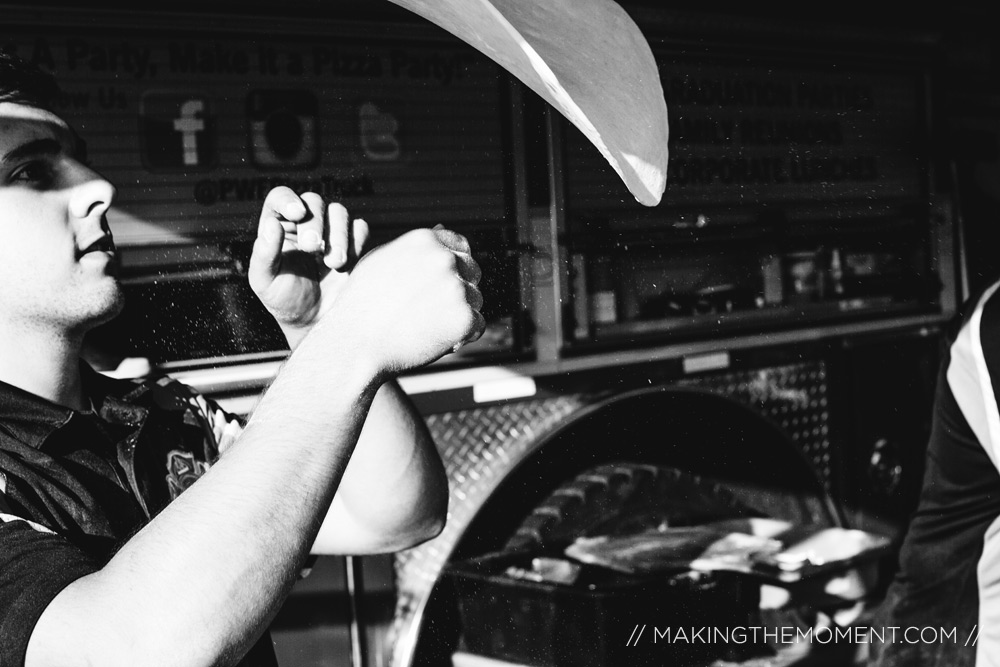 Okaaayyaa  Weaaa goonnnnaa maakkeeaaa your piaaazzaaaaa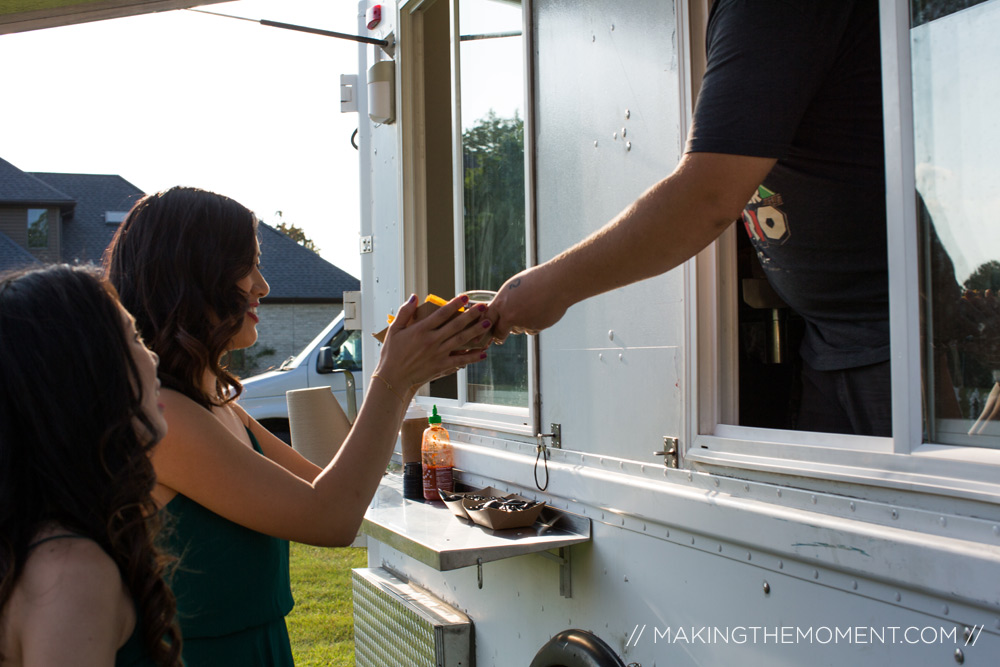 That's right.  Food trucks galore at this backyard wedding reception.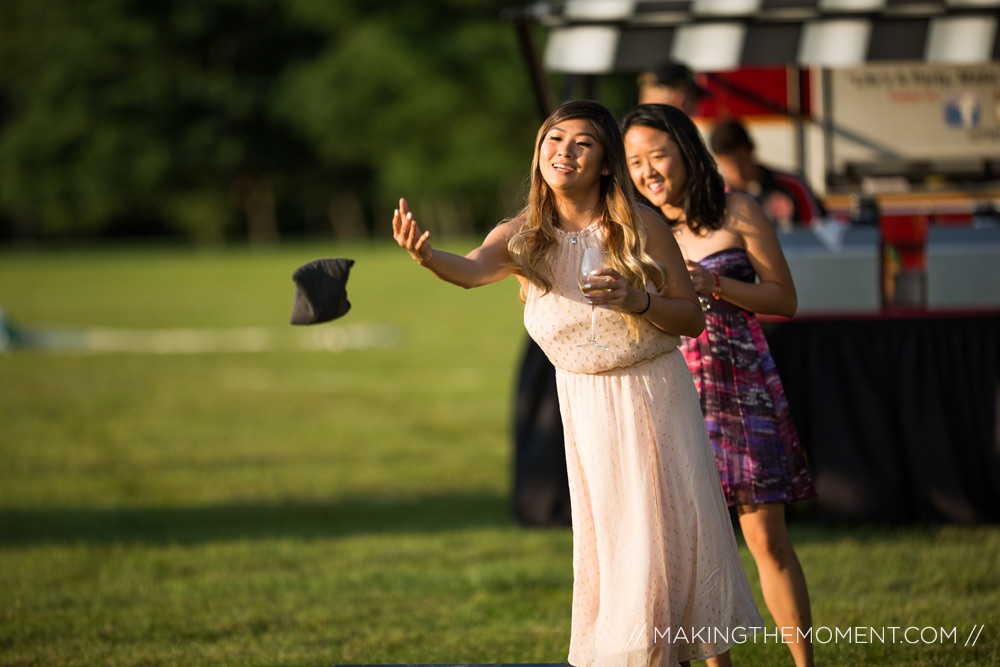 How did she pose for this photo at throw that bag-o-beans at the same time?!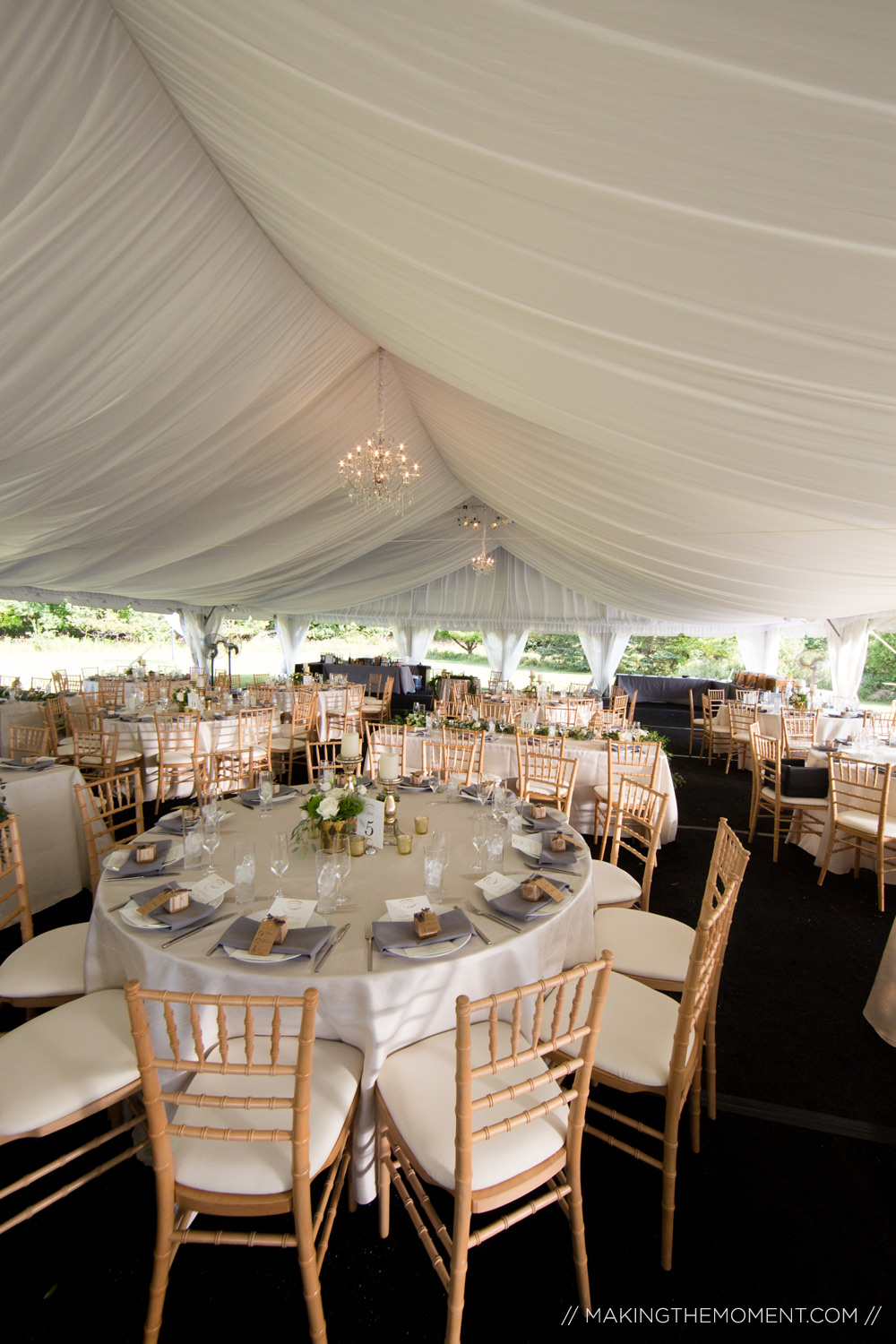 If you're going to tent, you might as well tent well.  I mean, this is even better than tenting well.  This is luxury tenting well-equipped with chandeliers, lights, and beautiousness-ness.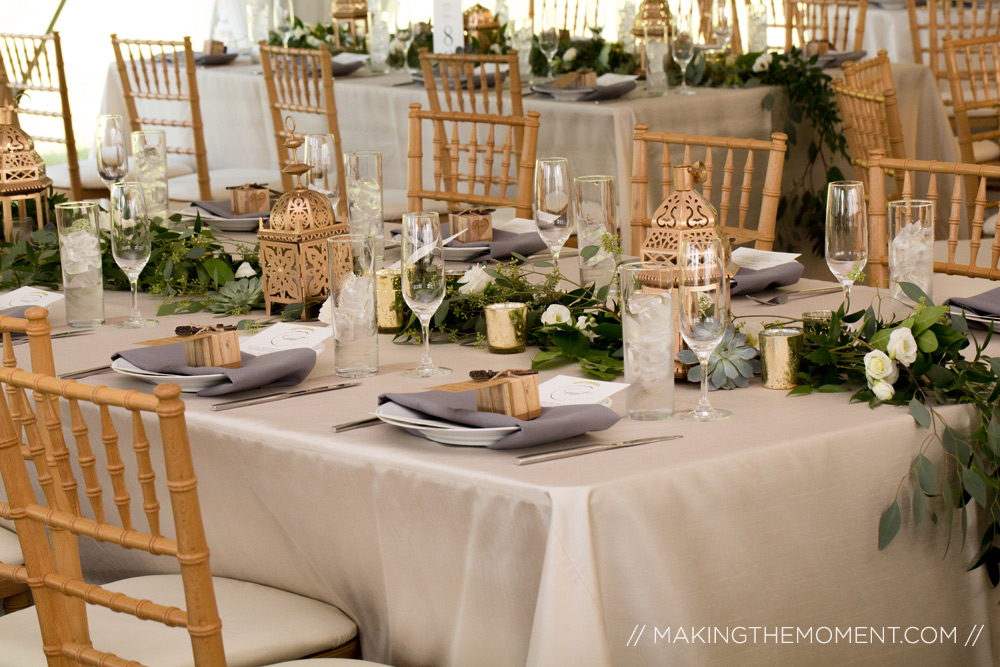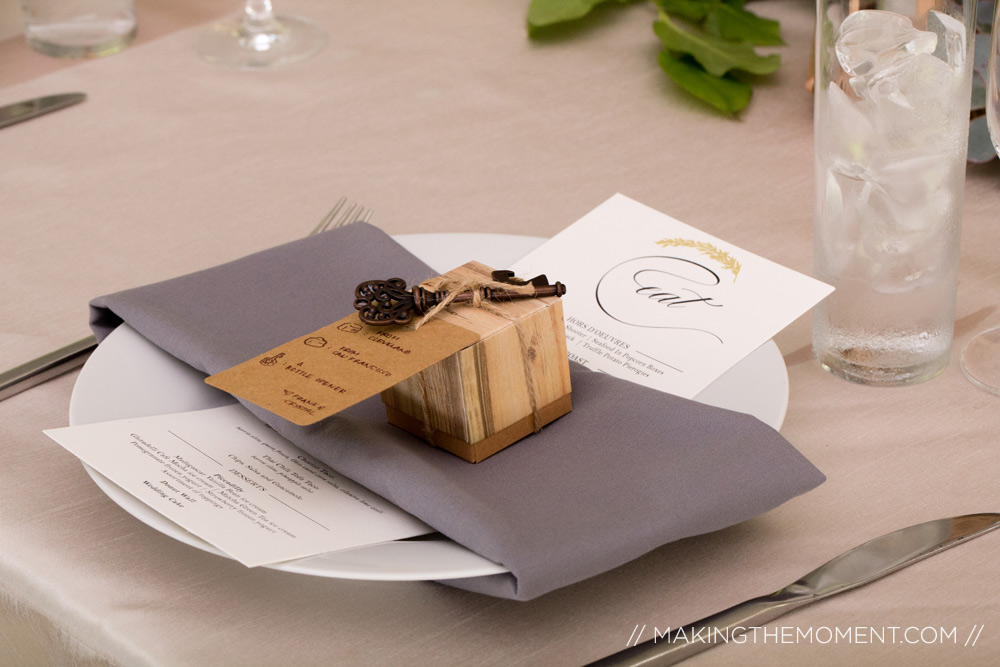 Tent wedding reception in Cleveland done right.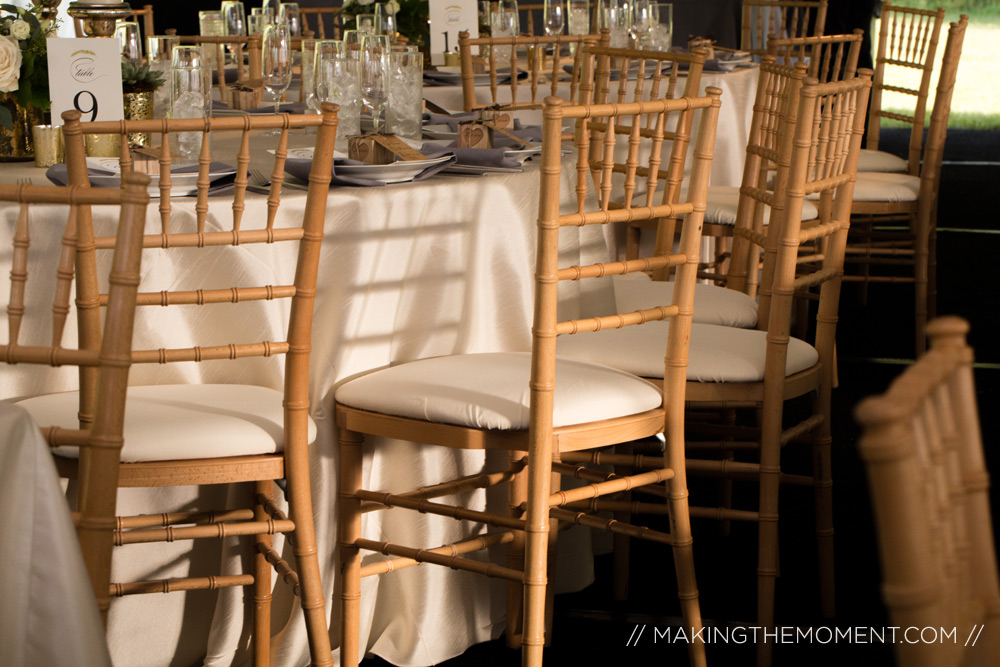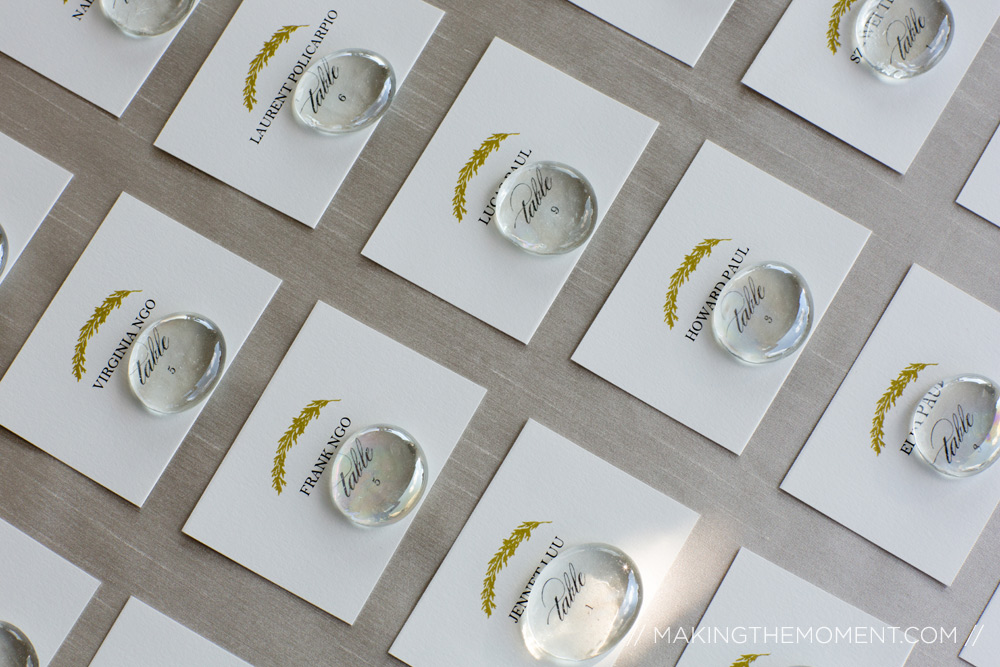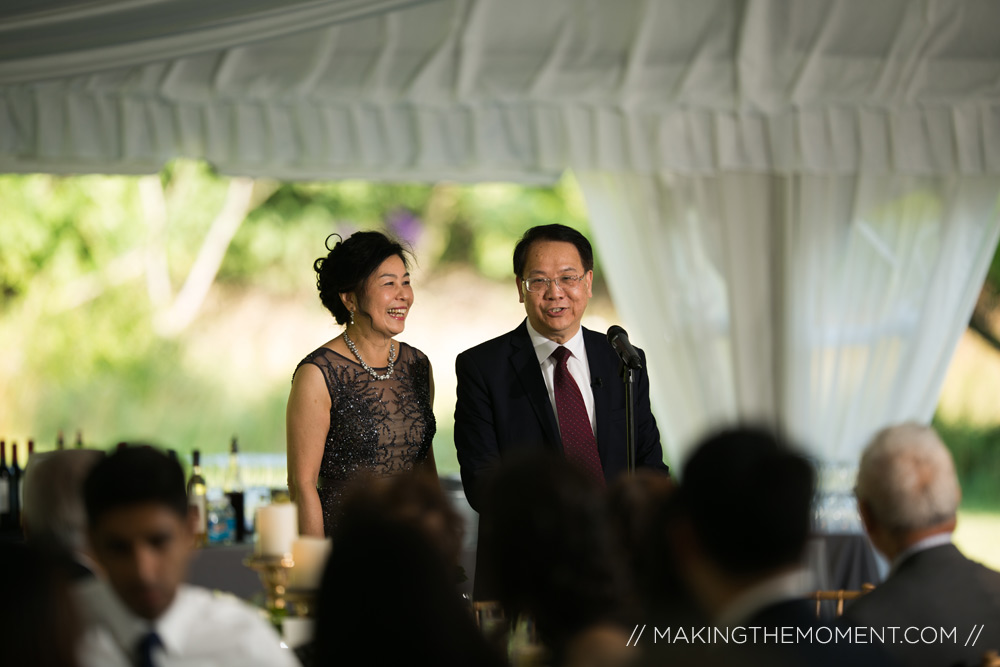 Proud parents do happy couples make.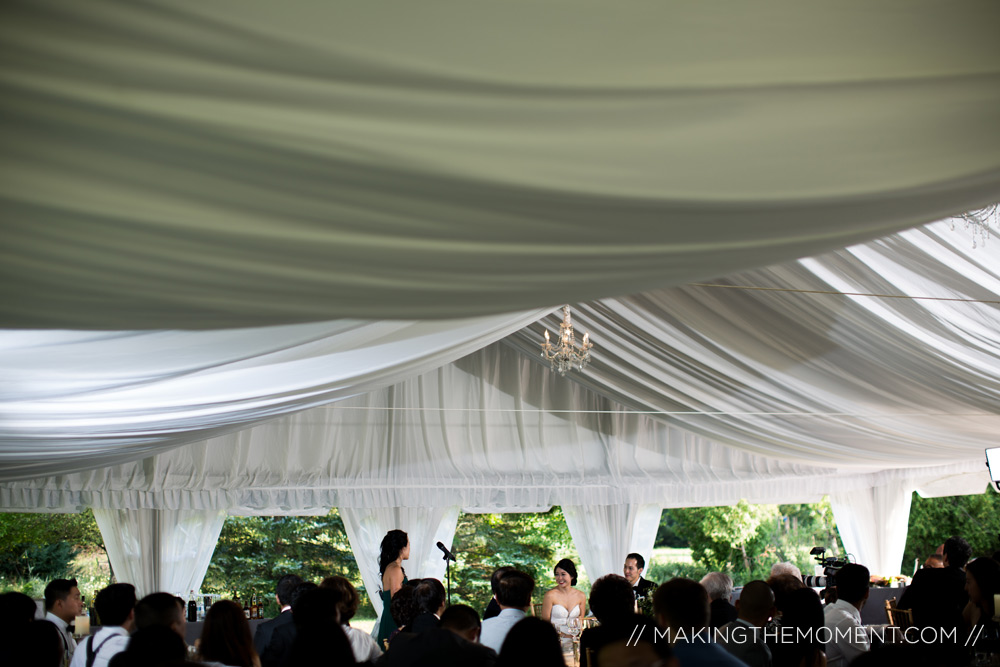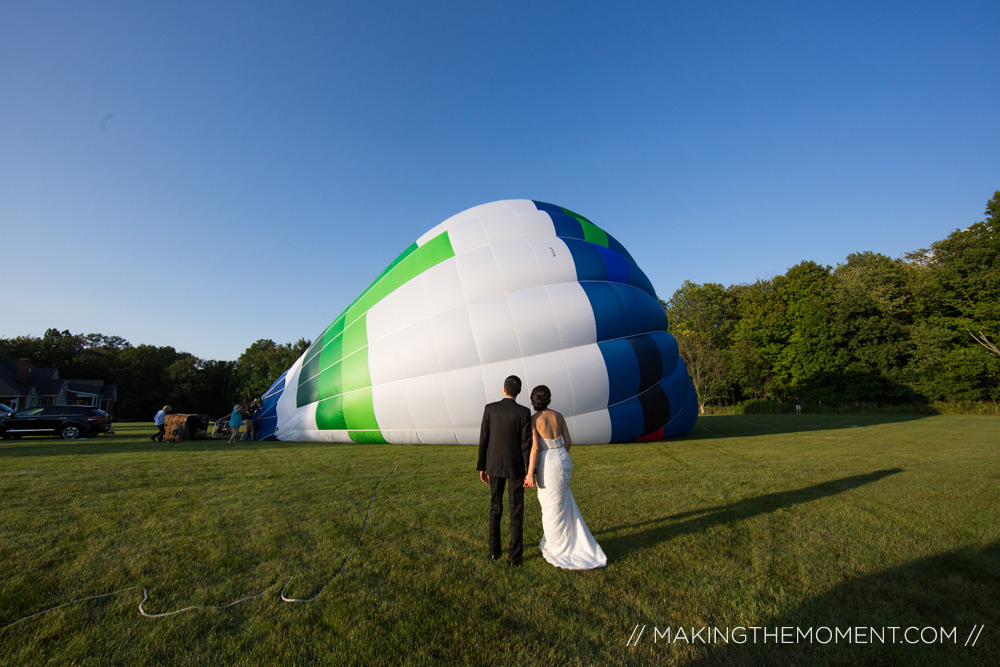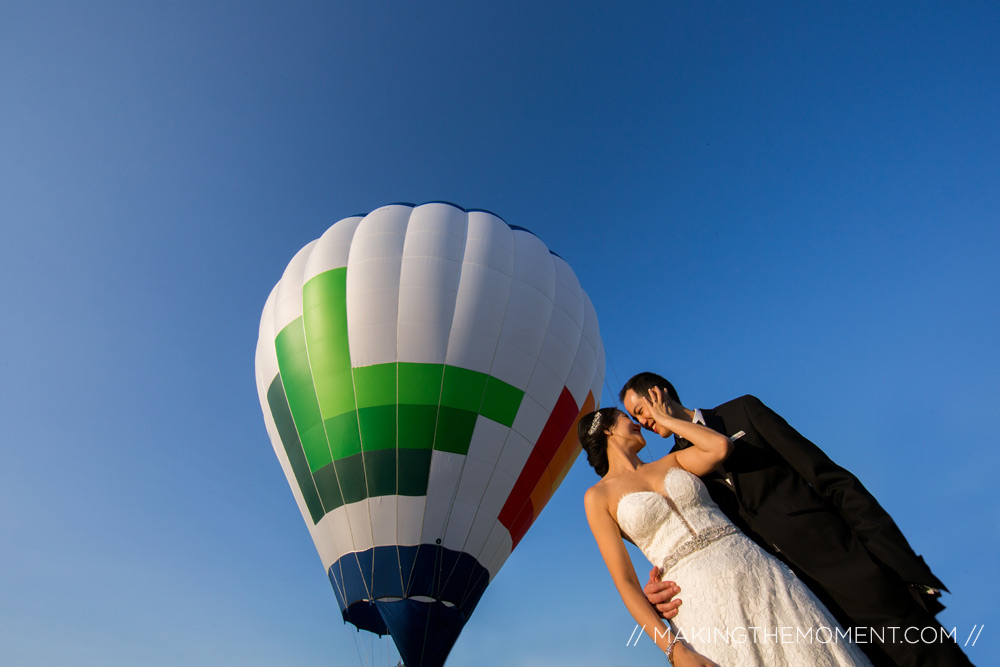 You know what the most awesome thing about this phenomenal party was?  How these two brought in every attraction that they could to ensure a fun experience for their guests.  They're so laid back, so chill, that they wanted their own wedding day to not be about them.  They wanted it to be joyous for all, not a "look at me" party.  I love that.  We love that.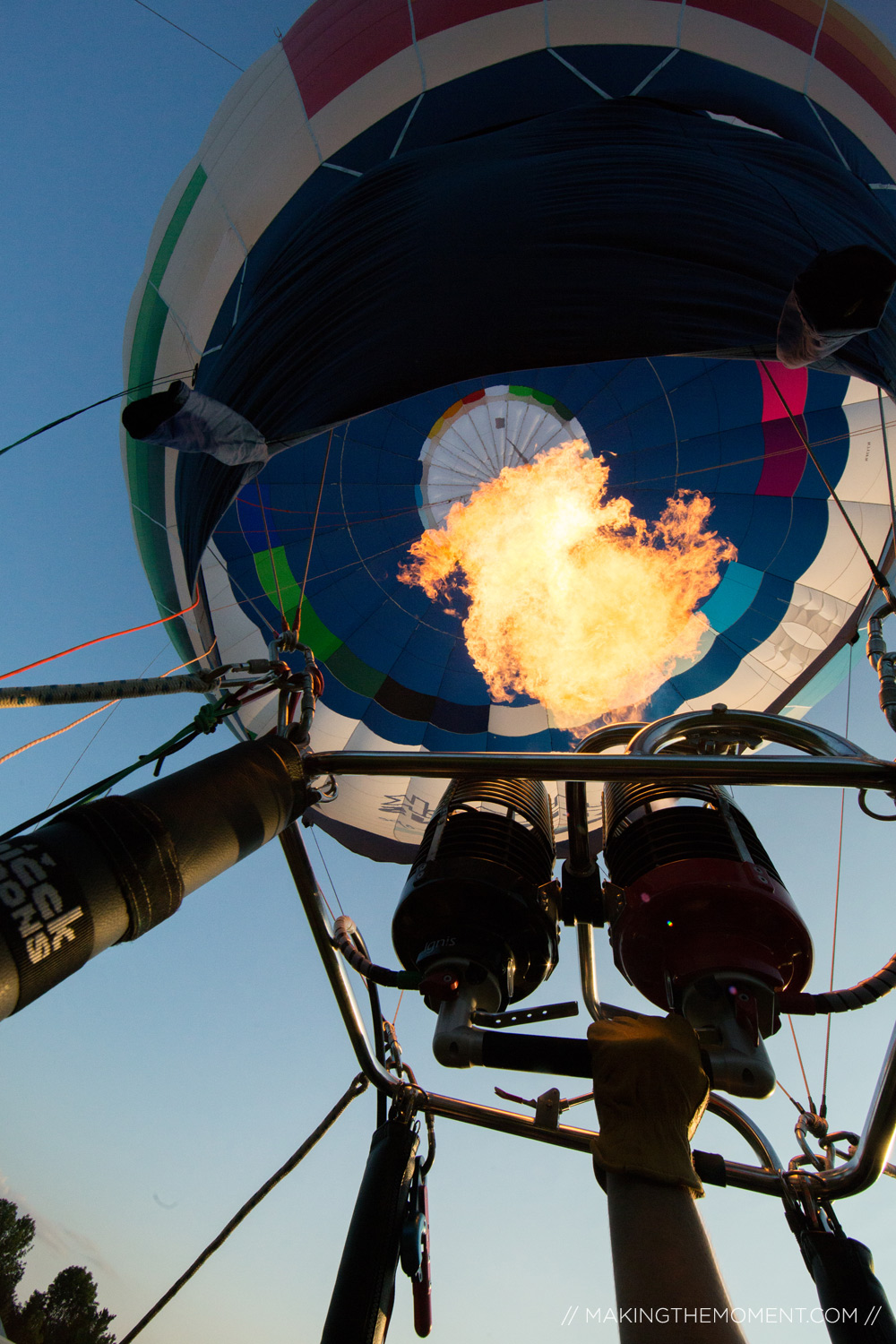 Ignite.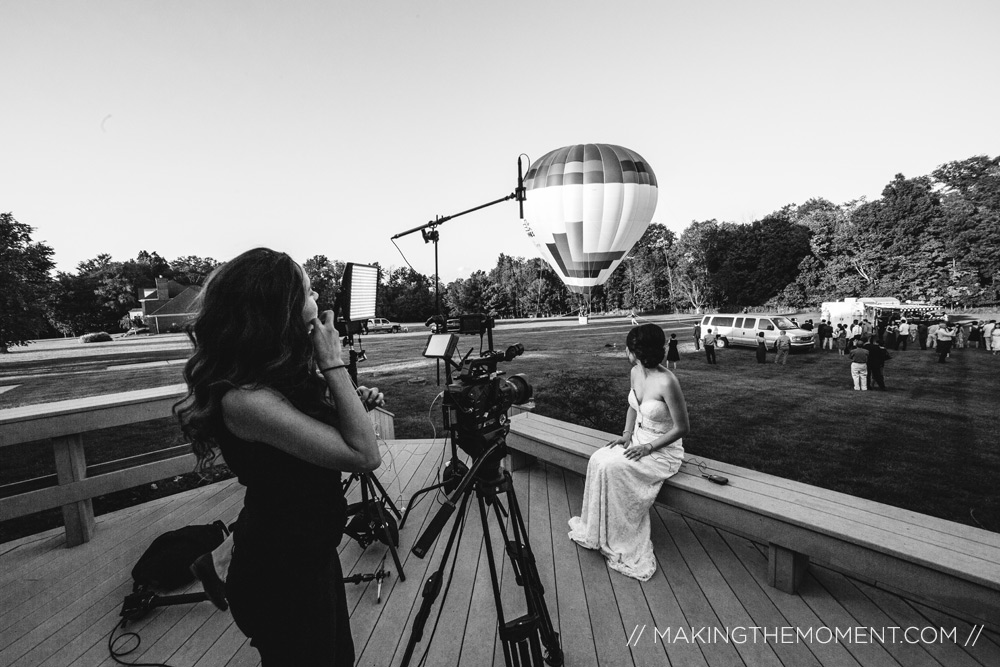 Killer candid wedding photograph of Sara + Anna [ from our Cinema Team ] interviewing Crystal as the Hot Air Balloon goes up in the background of their interview set.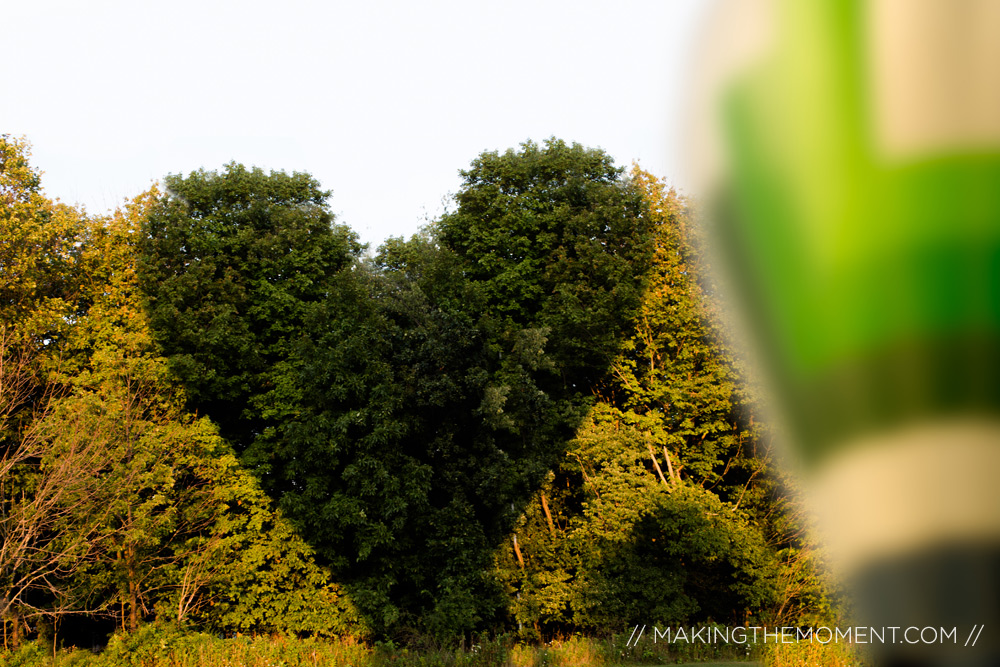 The hot-air balloon made a hot-air heart.  Serendipitous.  Heart-Air Balloon.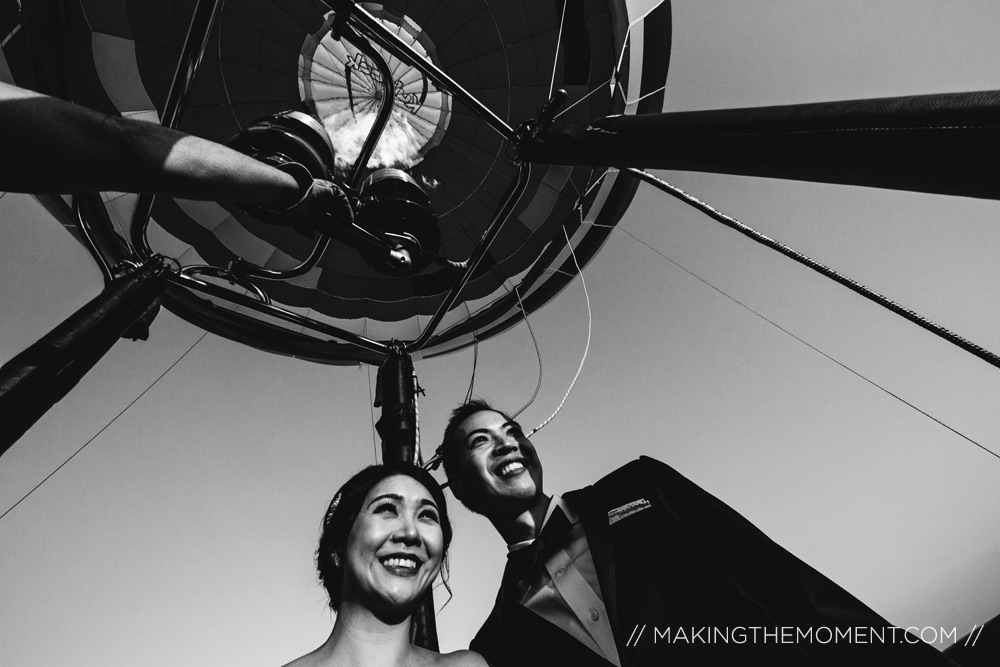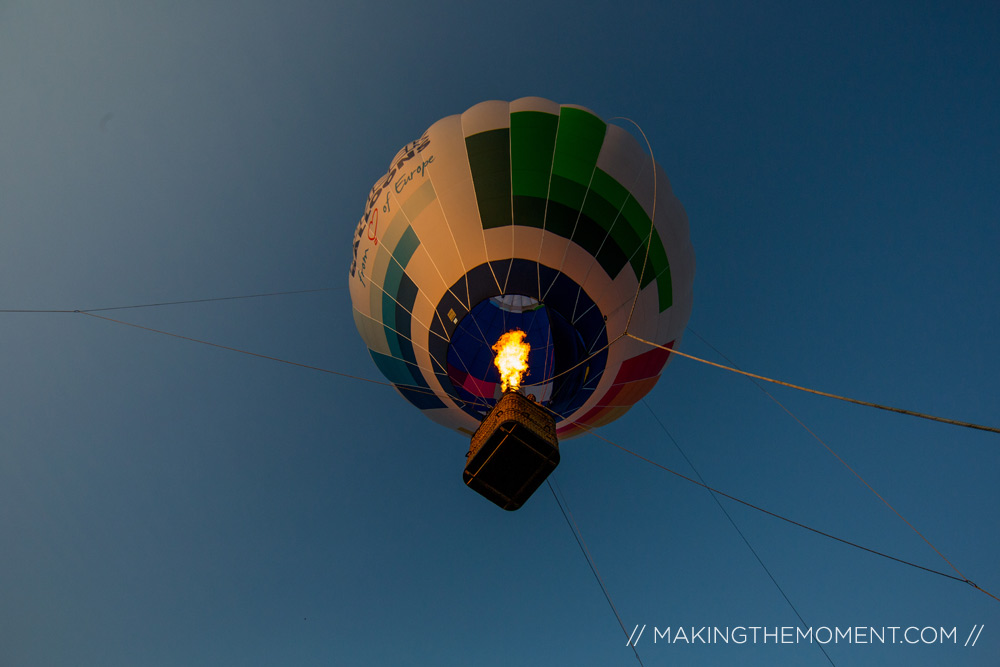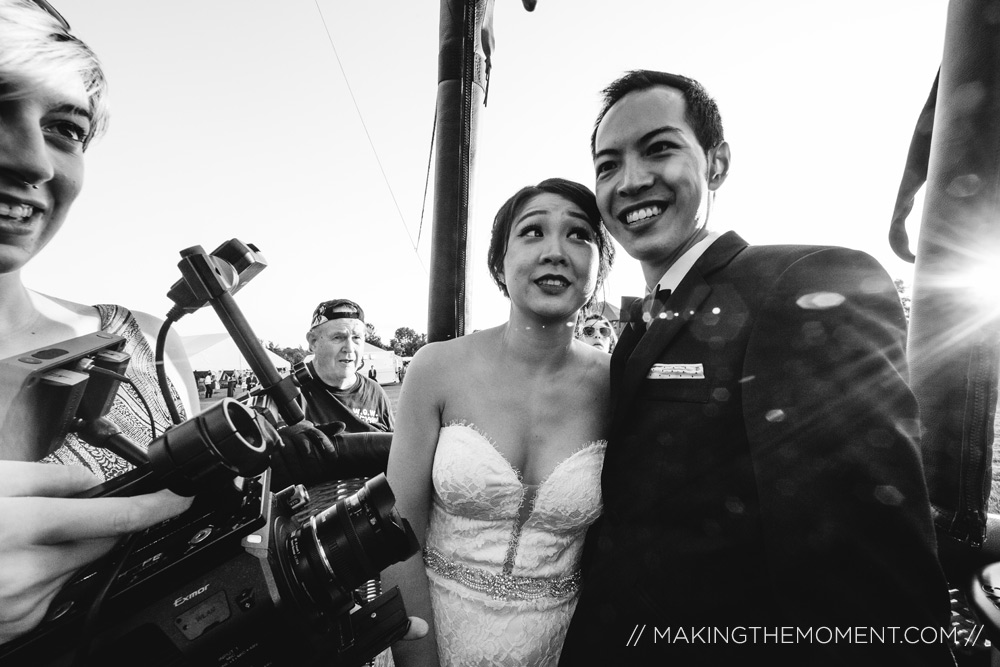 Oh, hey Anna.  [ Stage Left: Our Cinema Lead ]  We were crammed up pretty good in that tiny hot air balloon basket.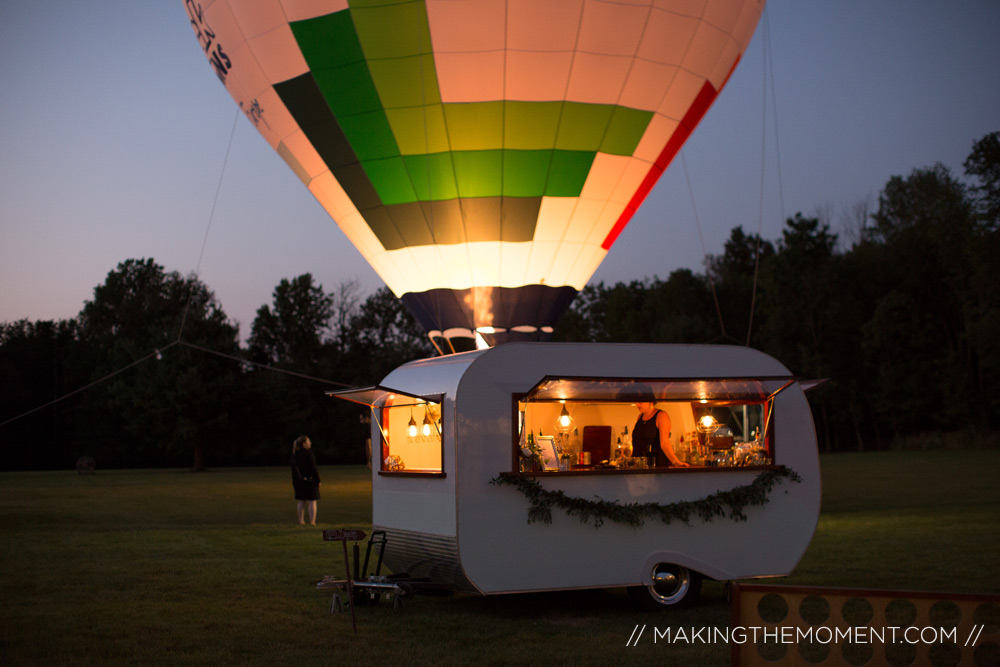 You want some food?  You want a hot-air balloon ride?  You wanna eat, then ride?  You wanna ride, then eat?  You wanna eat whilst riding?  Options are limitless for this backyard wedding.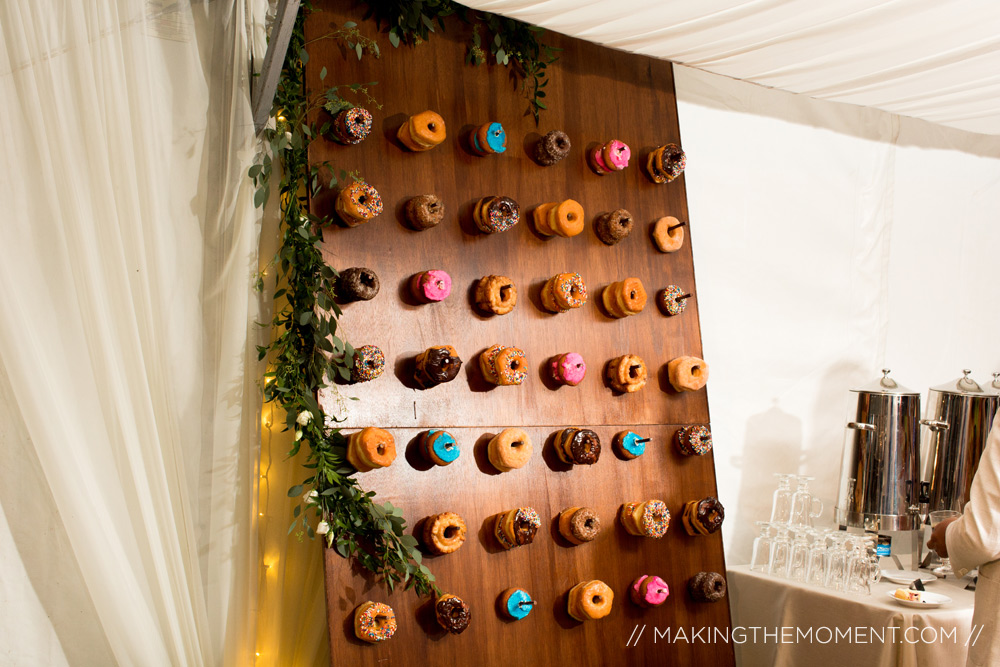 …and then donut walls too?!  WTF.  I'll take a pink one, thx.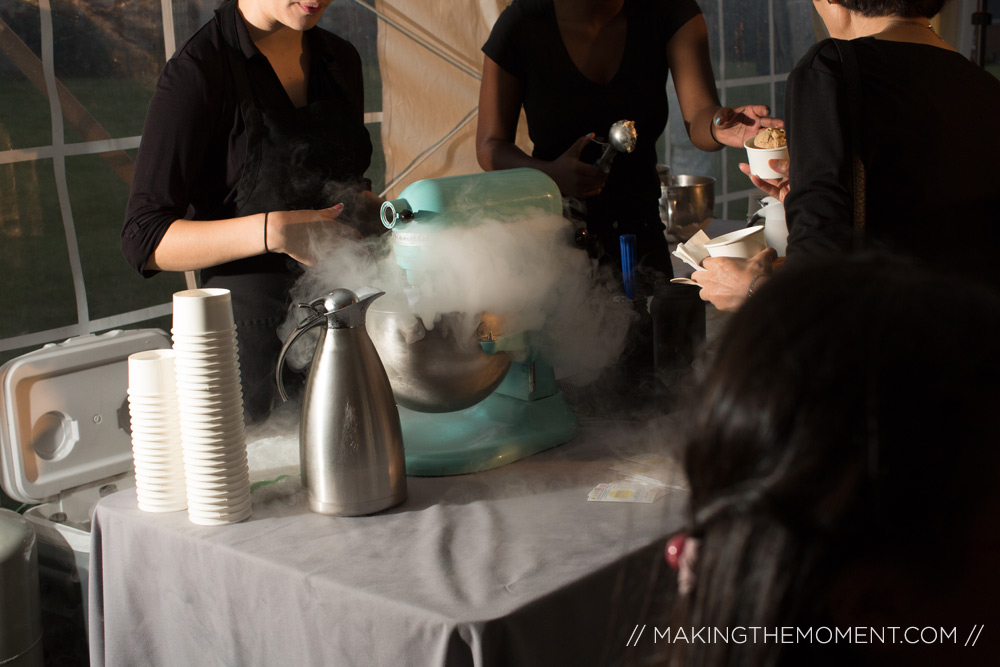 Nitro ice-cream?  Sure thing, partner.  I will also take that.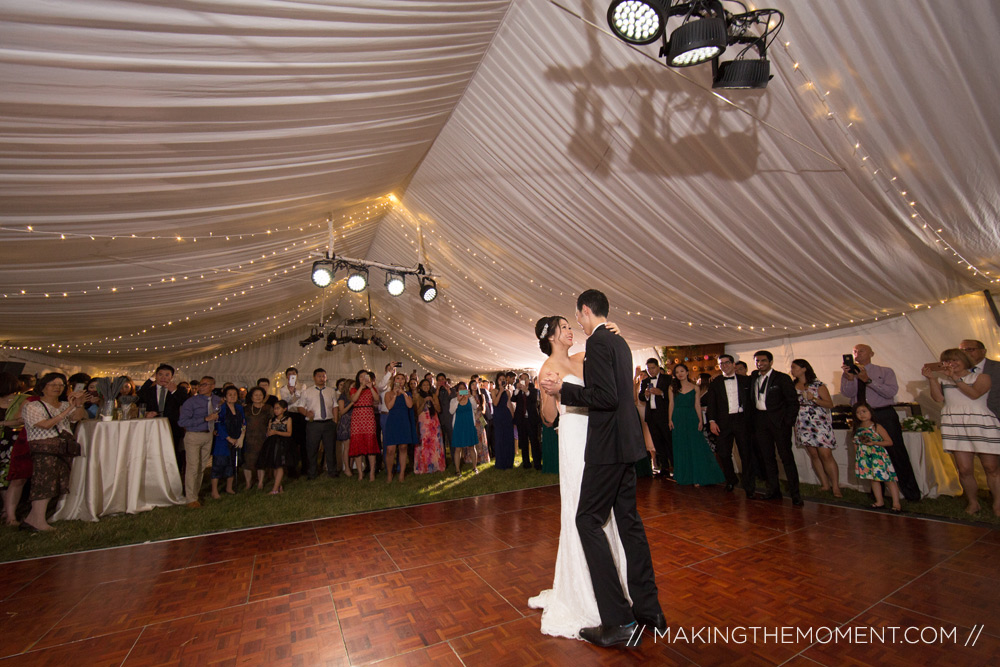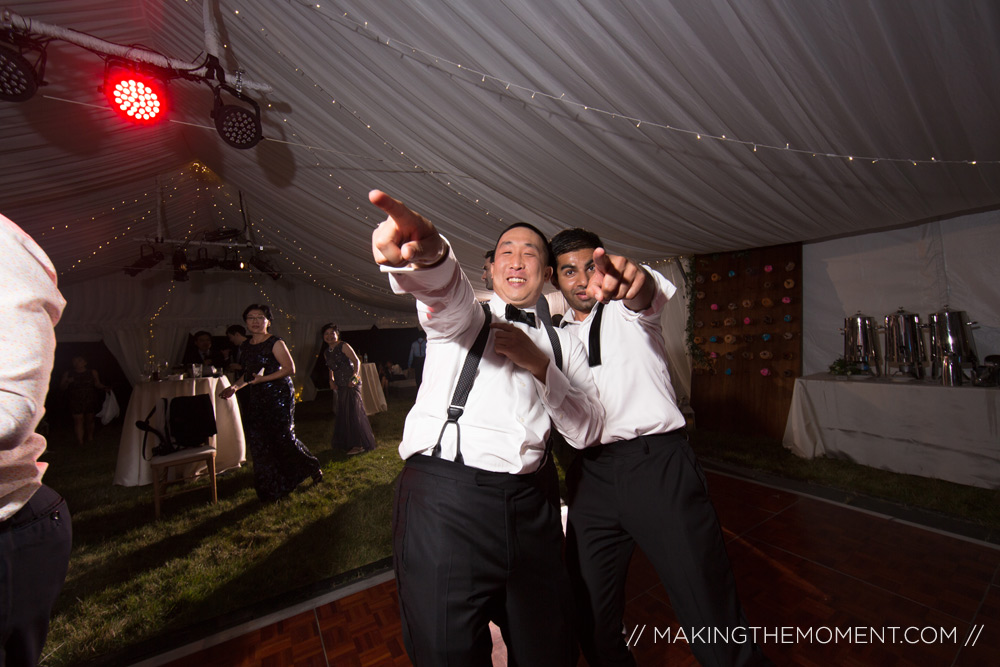 Looks like these two dapper gentlemen will take that as well.  ..and that…and that.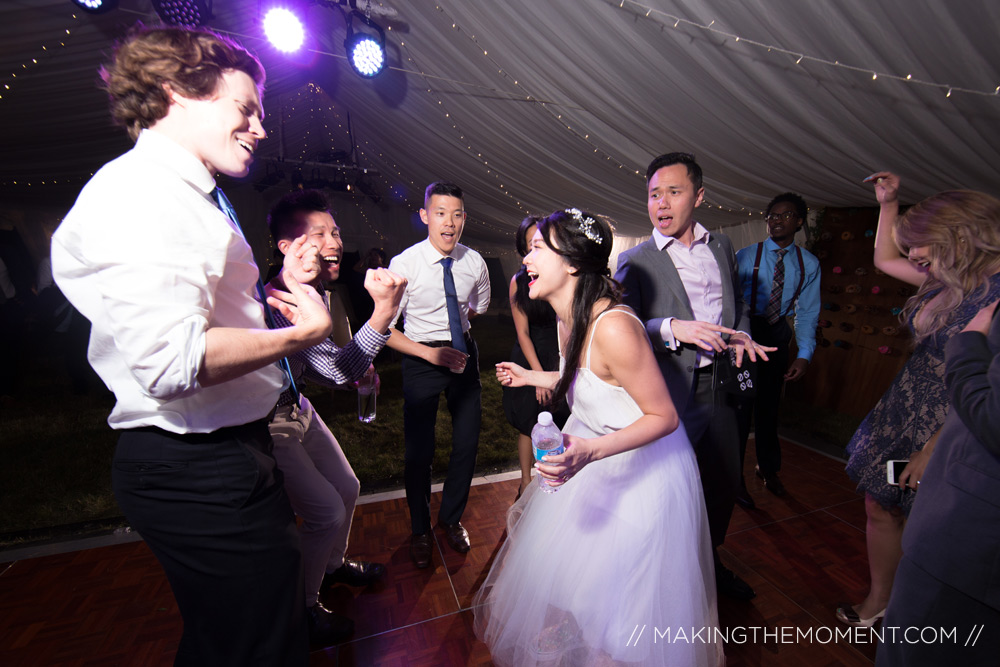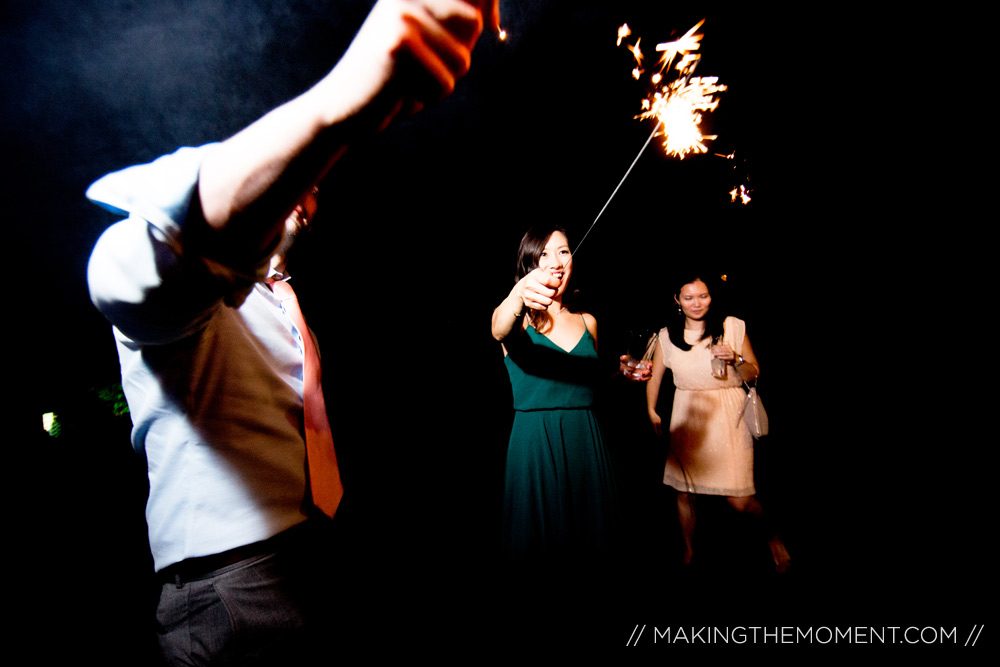 What better way to show how you feel about celebrating than with ignitable sticks of powdered fire?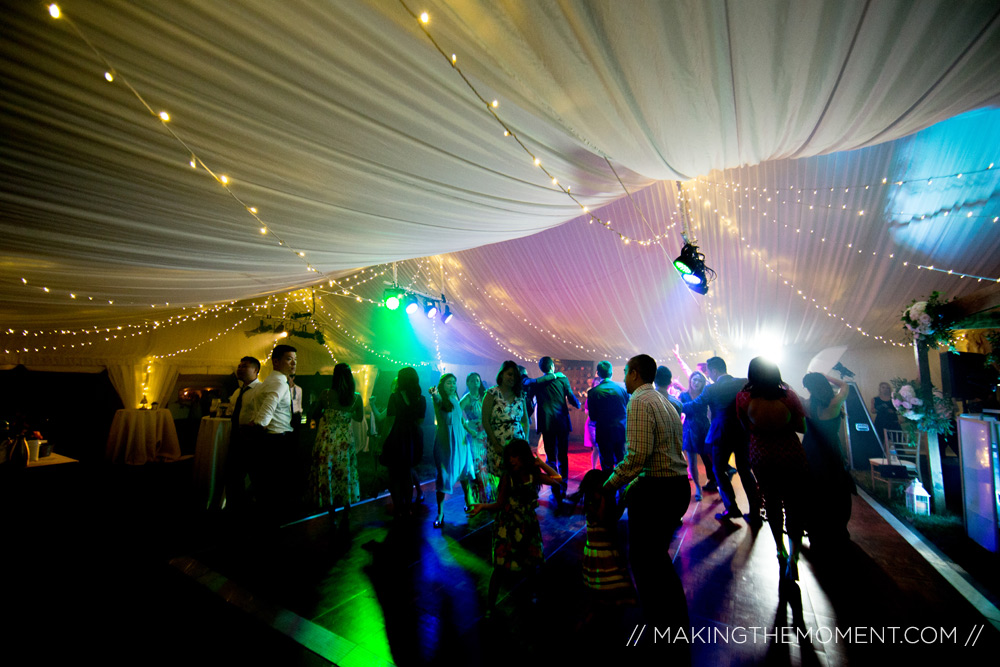 What better way to show how you feel about celebrating than with terrible dance moves and many different variations of colored light?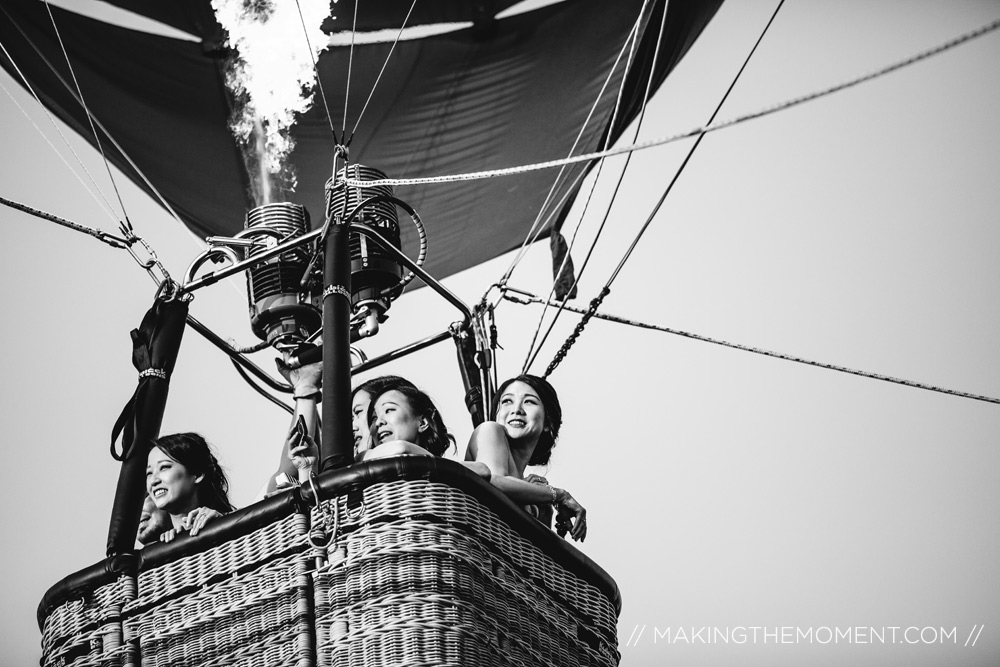 What better way to show how you feel about celebrating than with inserting ones' self into a weaved basket jettisoned hundred of feet in the air?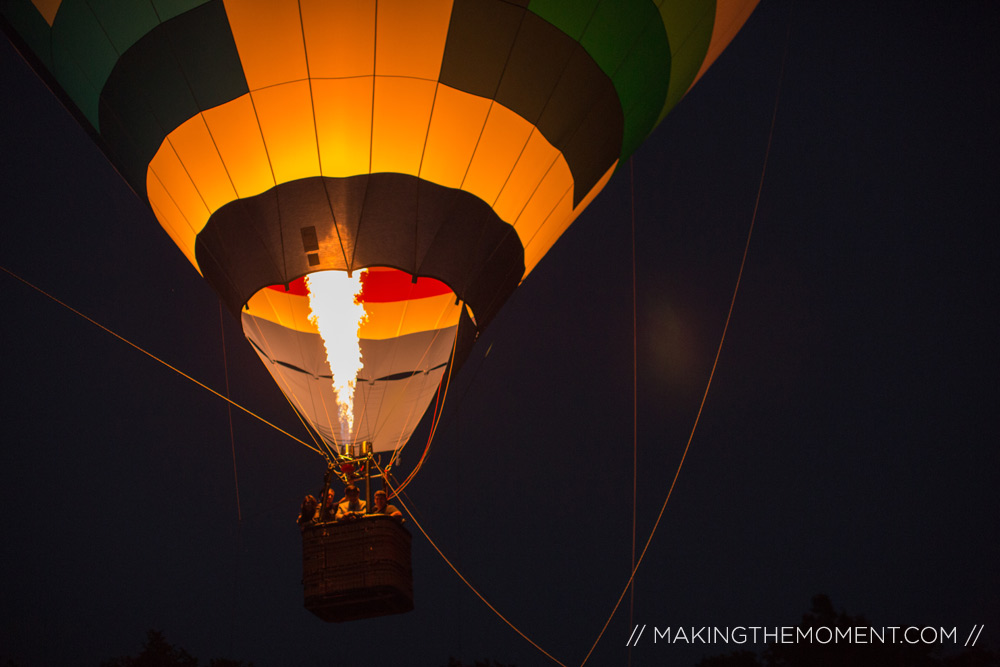 Crystal. Frank. I LOVED being your wedding photographer.  FREAKING A. I love you two. Love your fam, and your friends; and I  loved how personal, relaxed and freaking fun your wedding was.