Yes. Yes. Yes. Yes. Yes. What questions am I affirming you ask?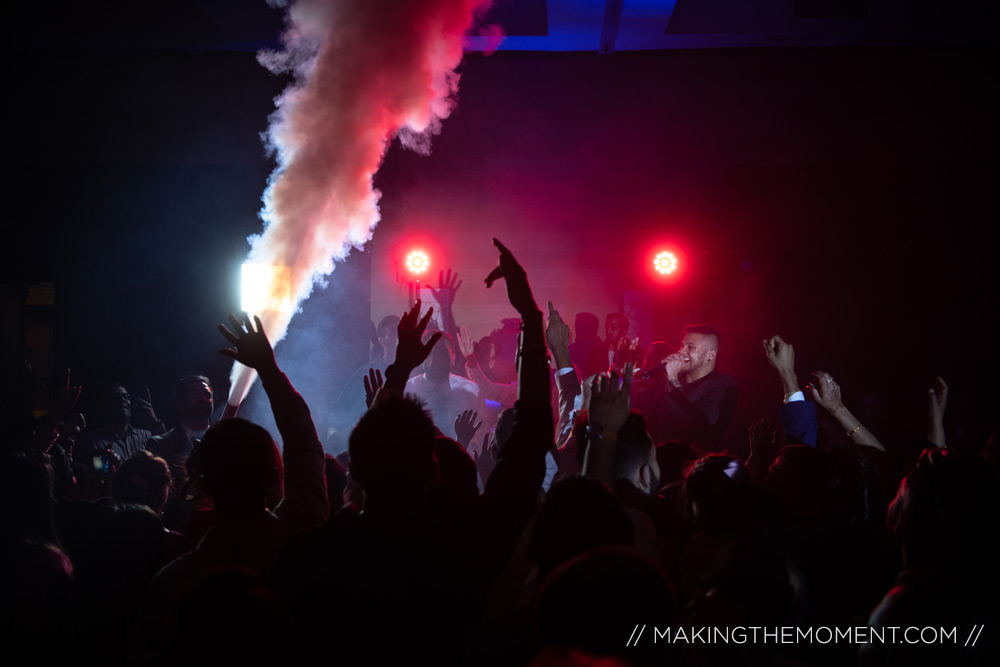 Yes; Shelly and Kiran fired a CO2 [ air ] cannon into the crowd at their wedding reception at the Hyatt in Louisville whilst an international celebrity performed at their wedding reception.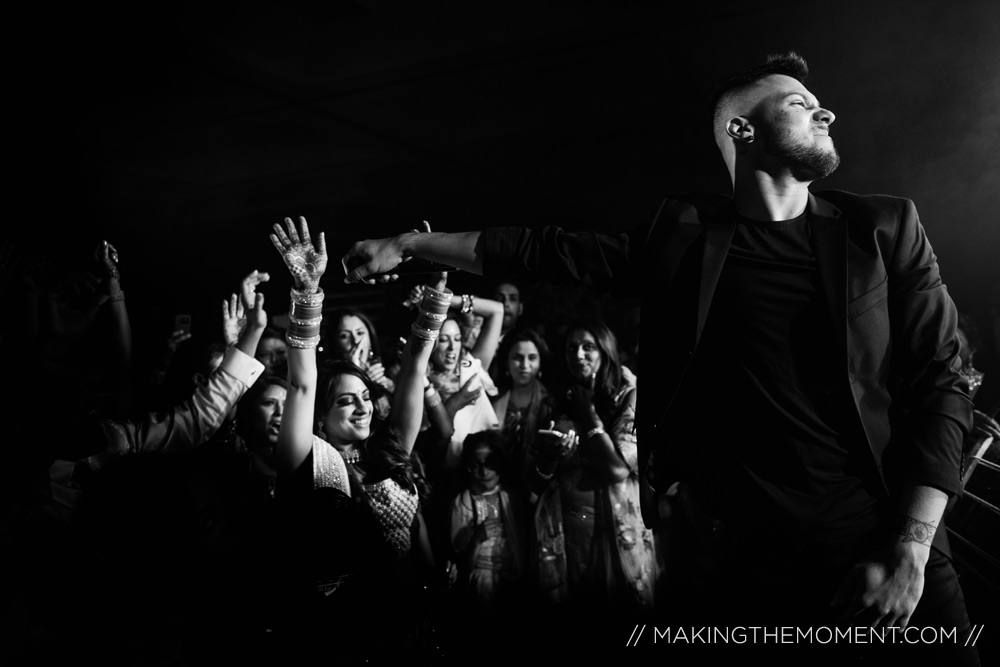 Yes; Mickey Singh performed at their wedding reception.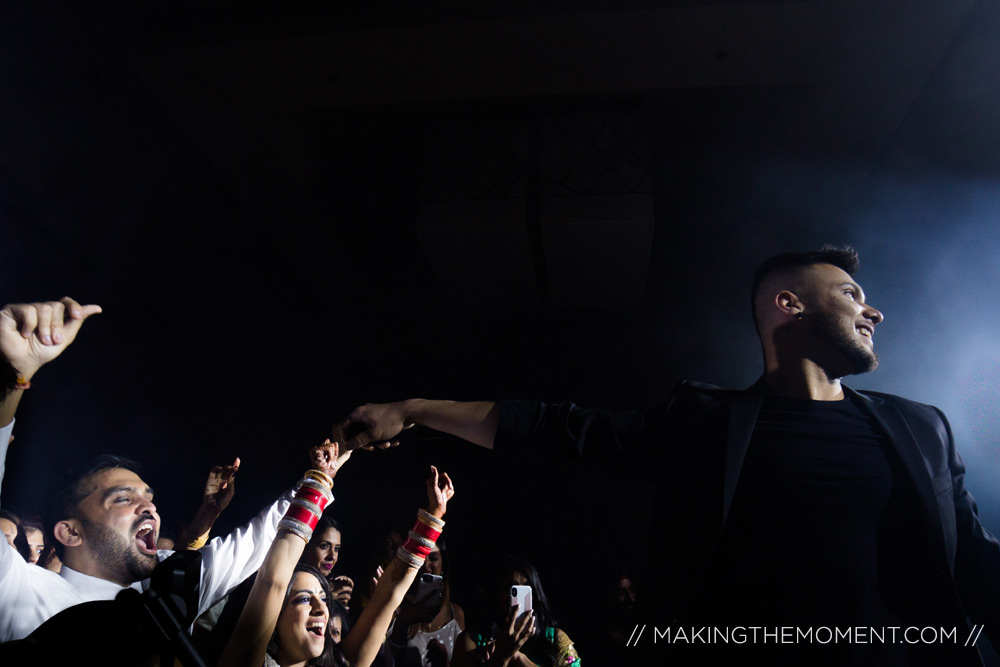 Yes; that is Kiran and Shelly at the front of the crowd screaming into Mickey Singh's microphone.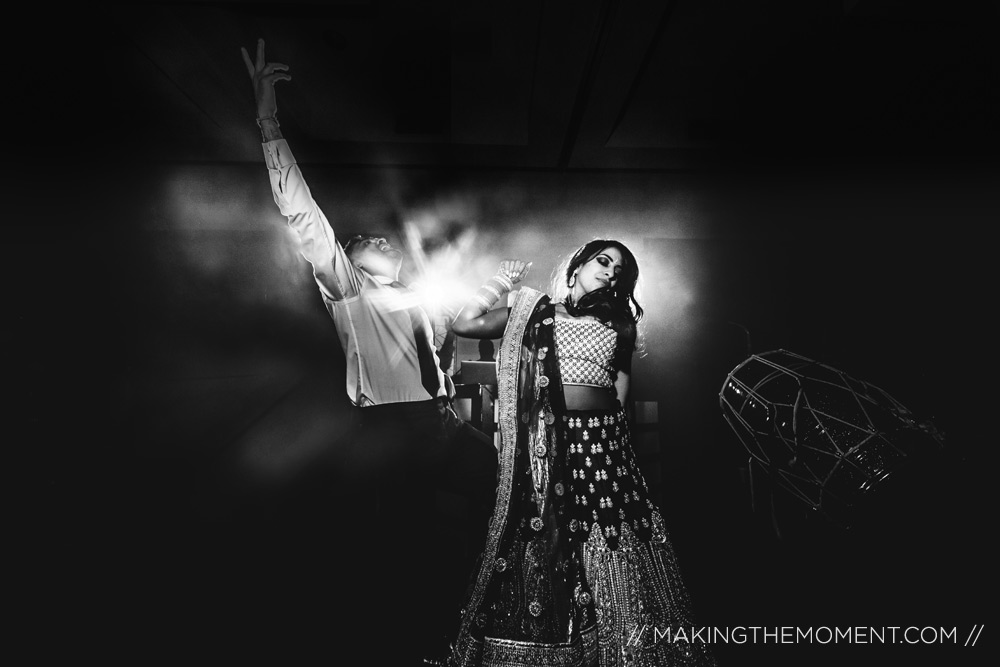 Yes; Shelly and Kiran had one epic moment after another as they danced and celebrated the night of their reception.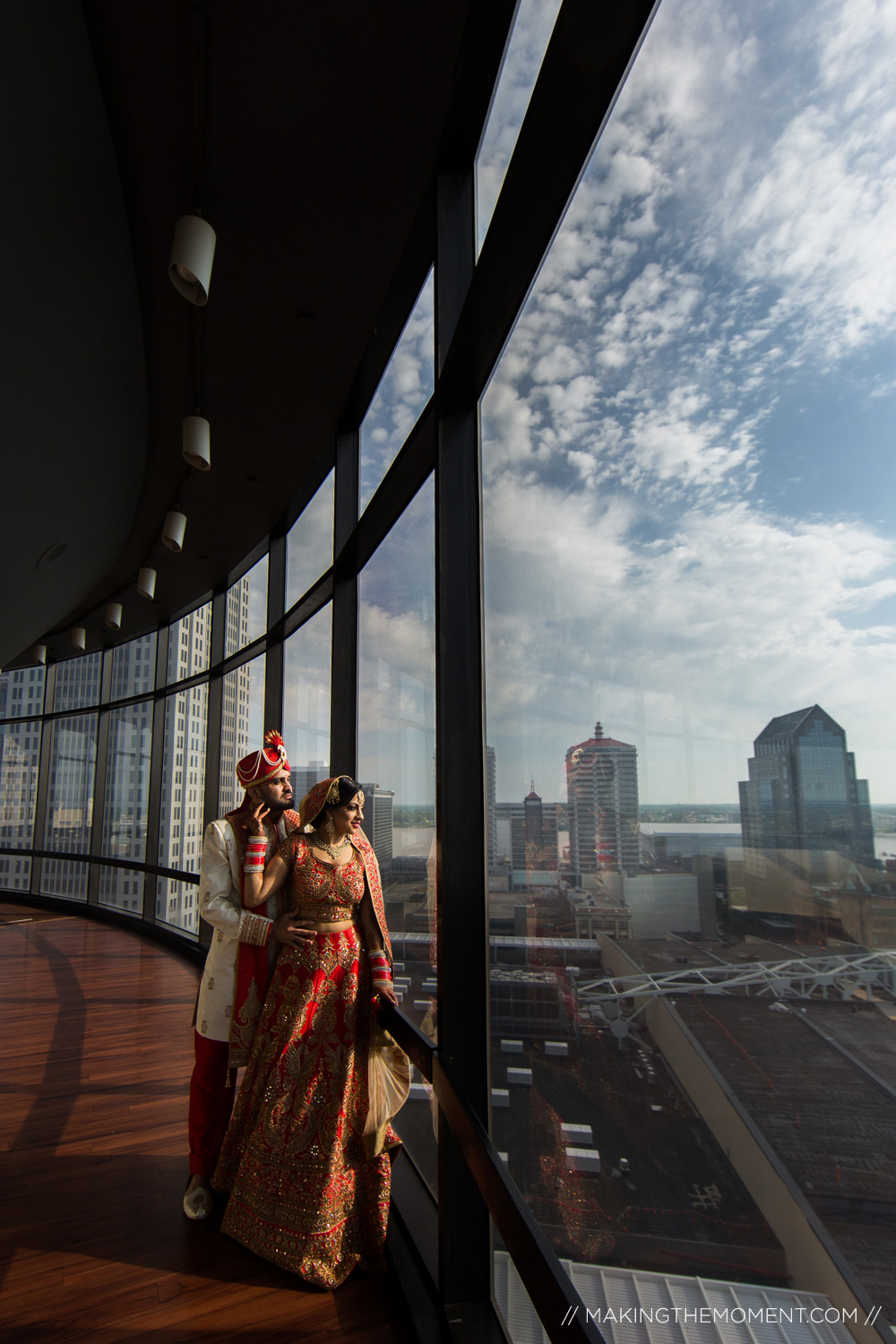 Yes; these two can pull off a dramatic pose just moments prior to their Indian wedding whilst looking over then city Louisville Kentucky.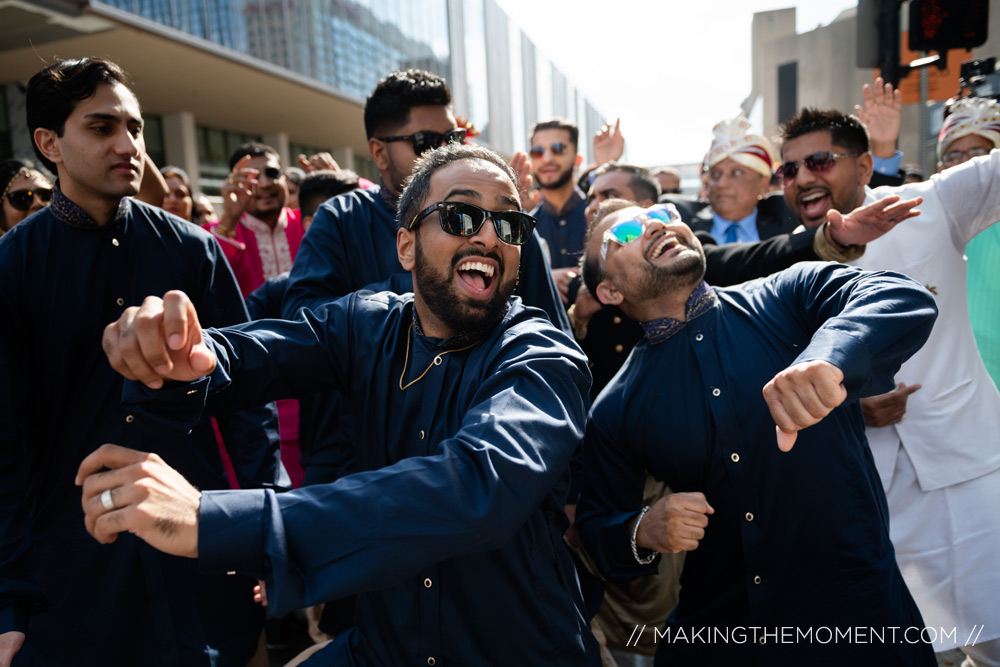 Yes; these groomsmen know how to dance at a wedding barat.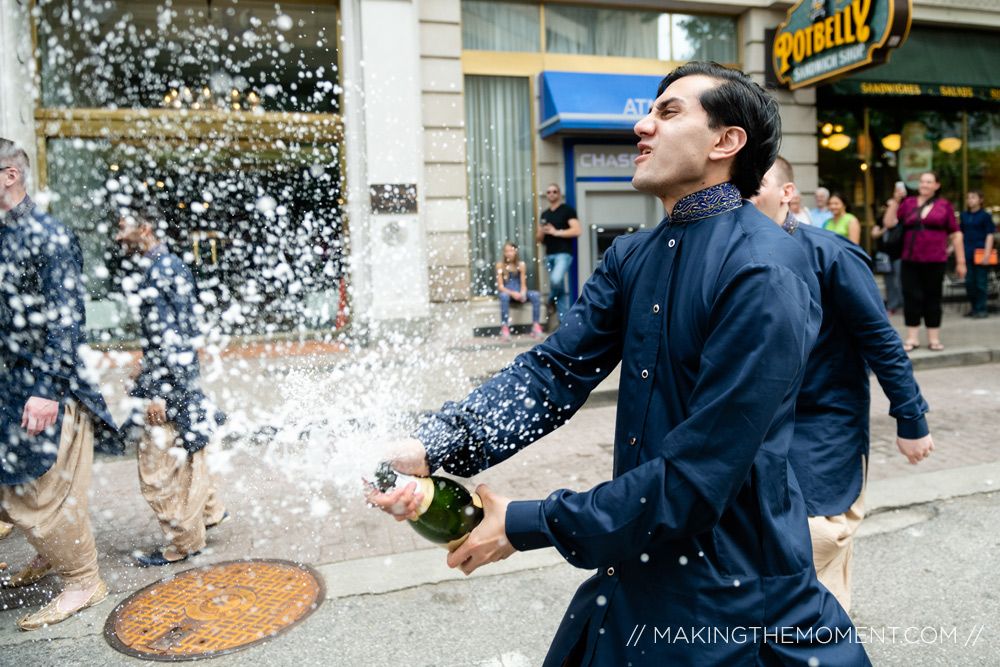 Yes; this groomsmen knows how to open a bottle of champagne during a barat.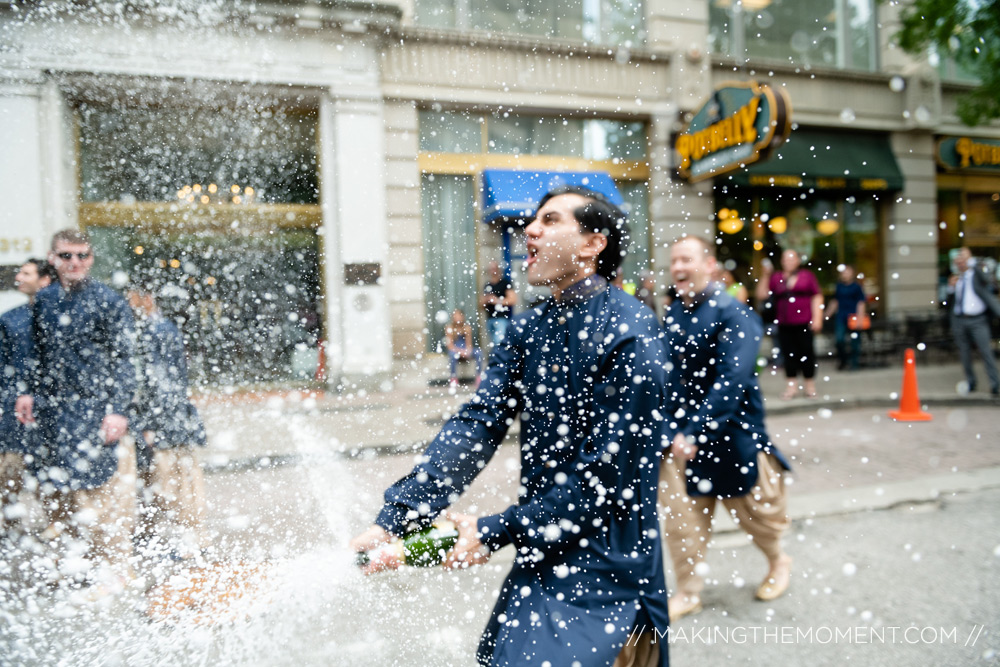 Yes; we all marvel at how he hosed us all with alcohol for an amazing photograph.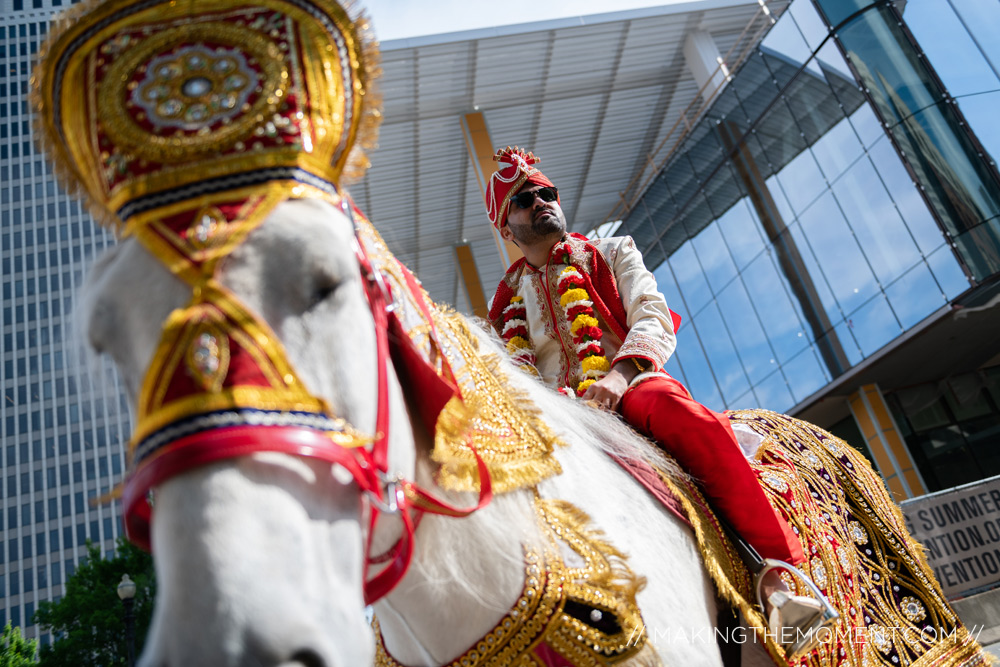 And yes; Kiran knows how to ride a horse amidst the raging beats of a barat.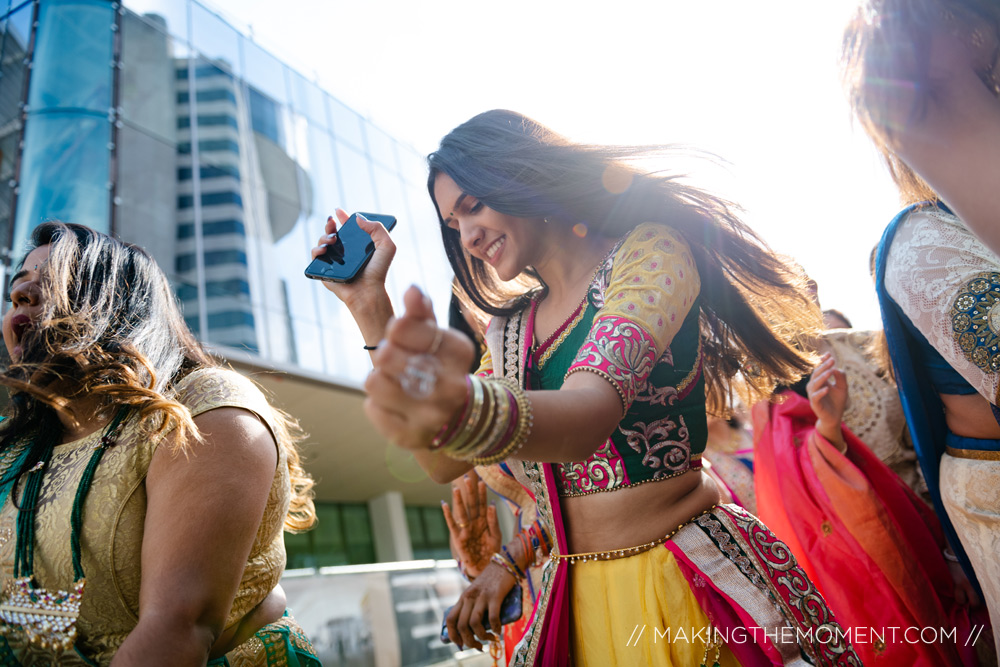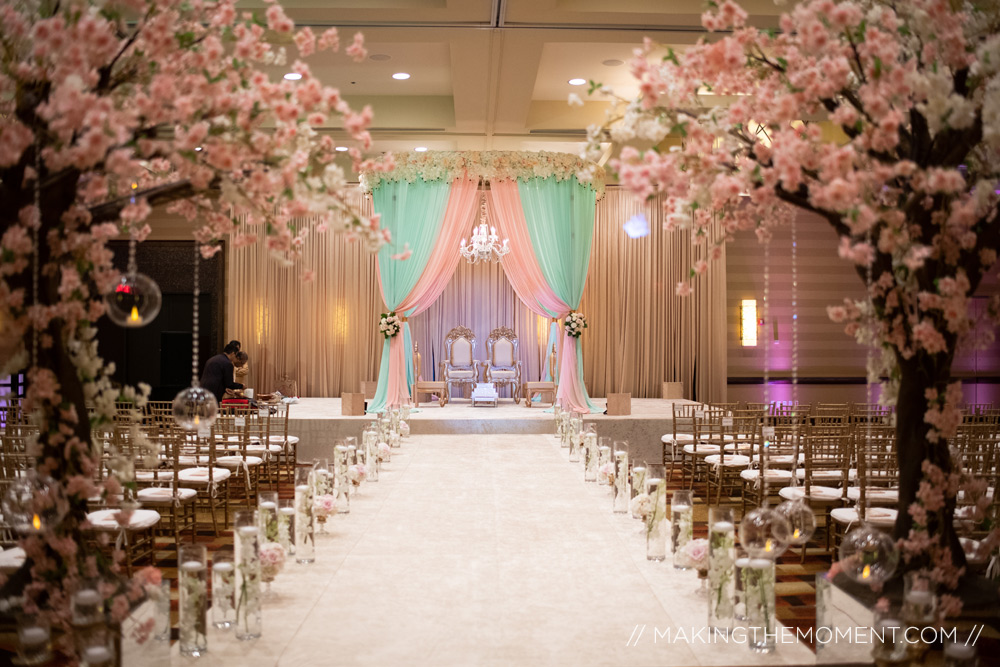 And yes; Shaadi Creations knows how to decorate and create a lovely mandap for this Indian wedding ceremony at the Hyatt in Louisville.

Wait. Stop. Did I mention our wedding cinematography team edited a same day wedding video edit on their wedding day? See above.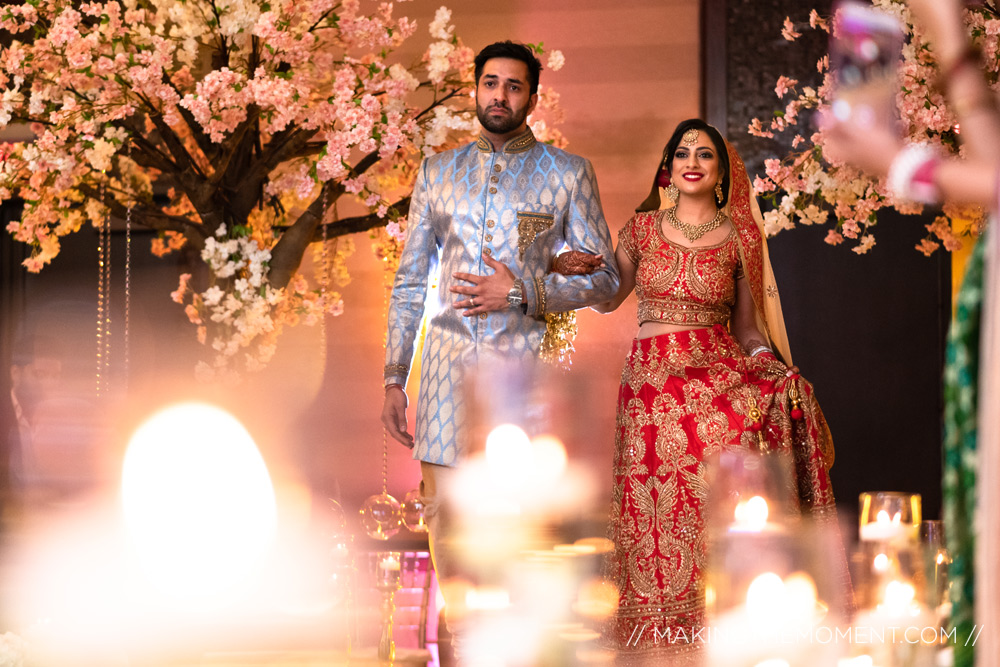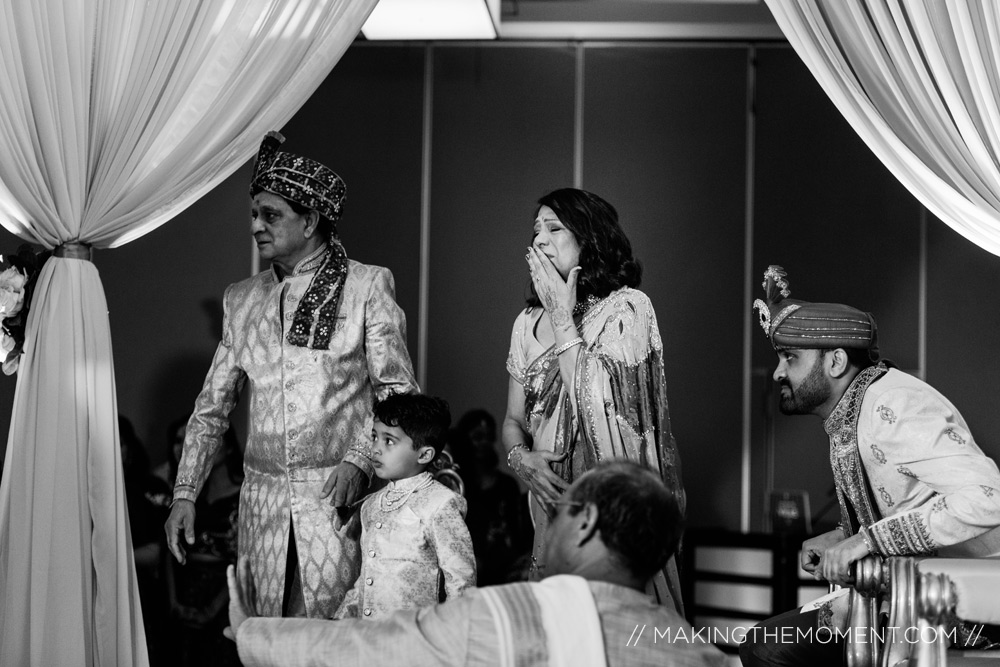 Heartfelt emotions were had as Shelly came to find Kiran at the Mandap for her wedding.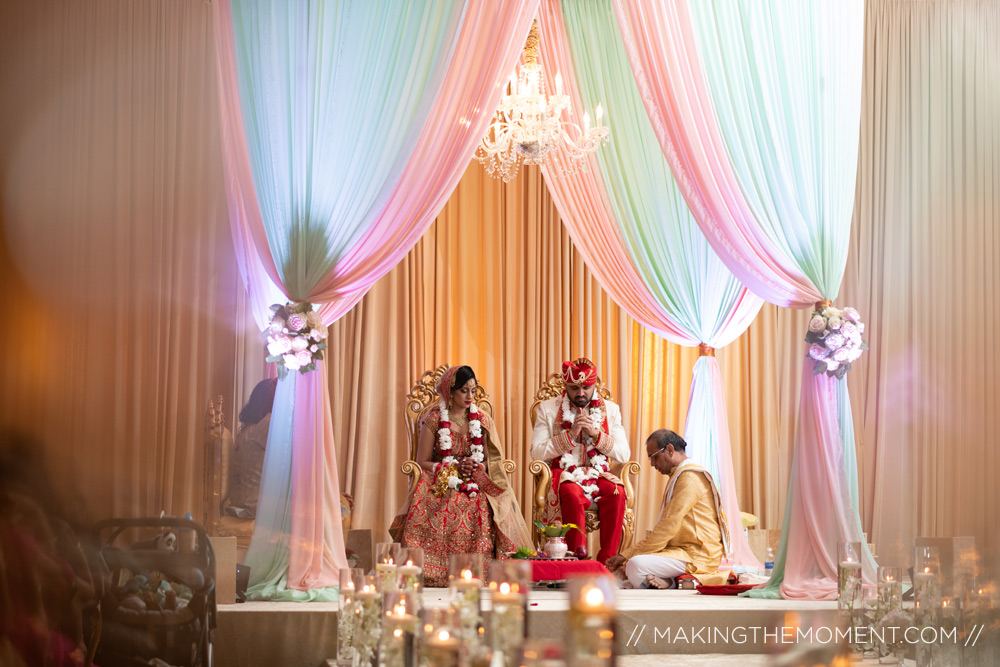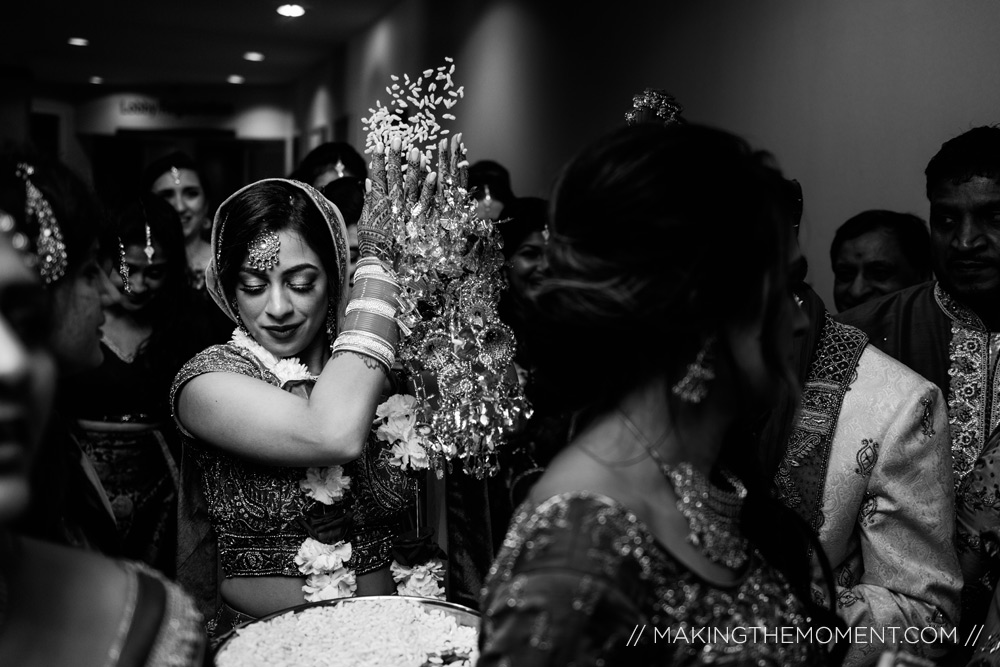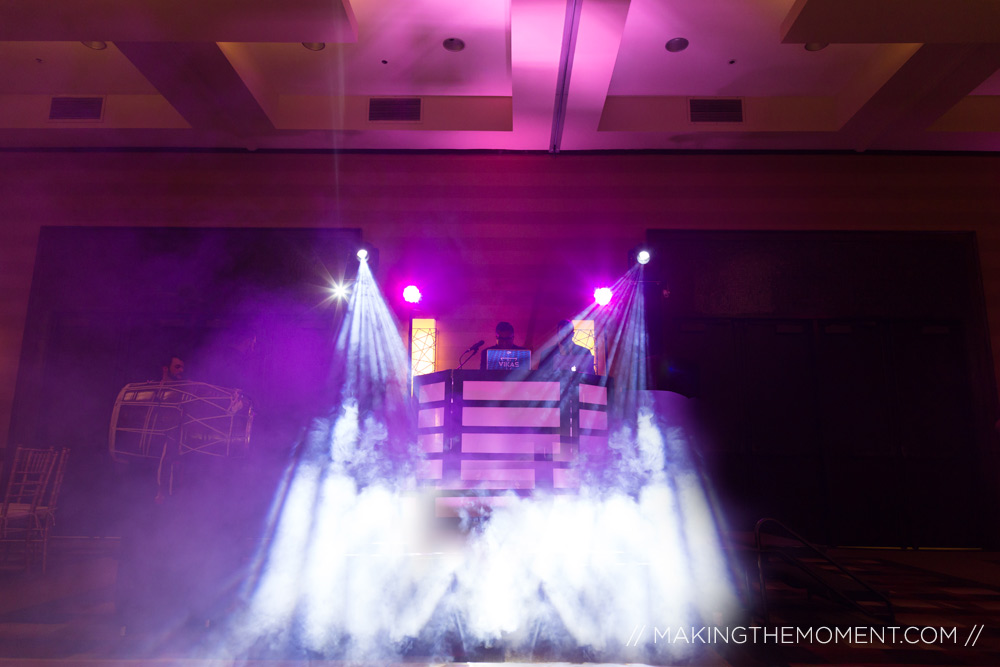 And of course, we had none other than Indian wedding DJ Vikas of Opening Minds Entertainment to host the wedding reception. #slayed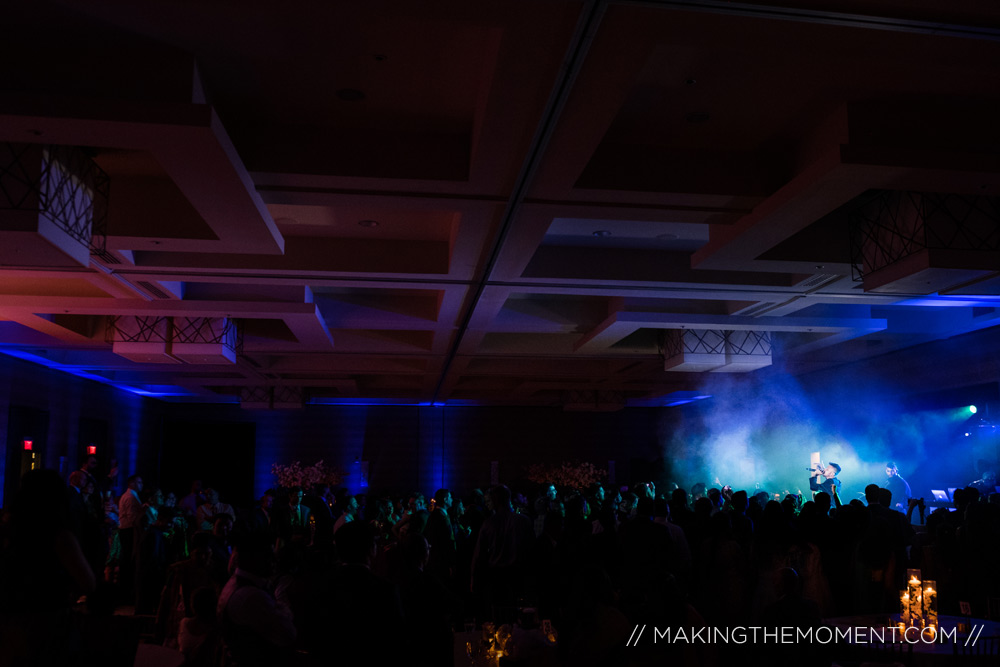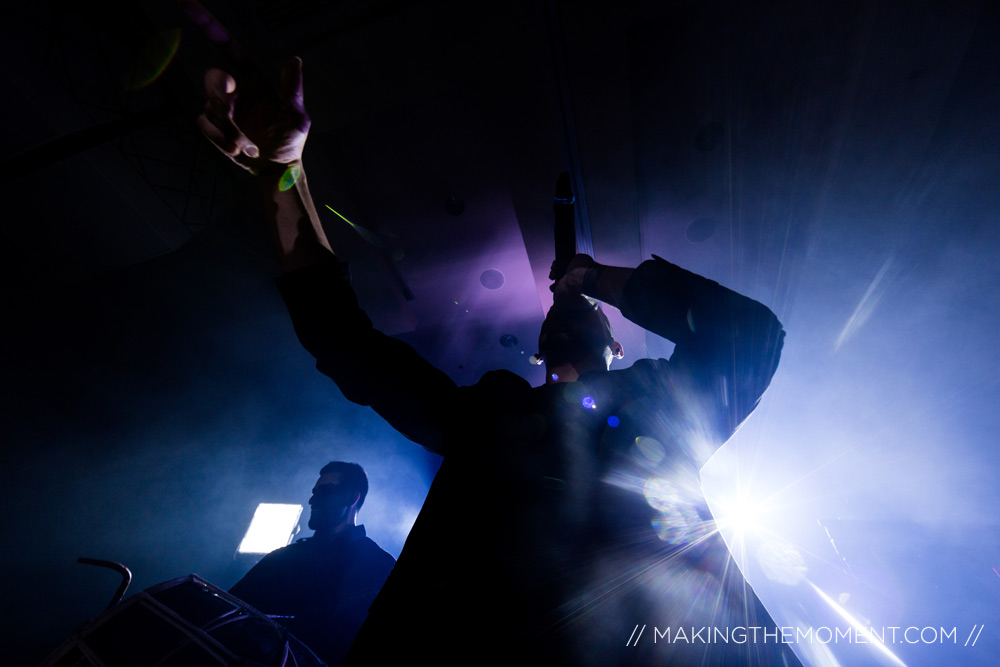 It's not every day you get to have Mickey Singh perform at your wedding reception people.  The energy was through the roof.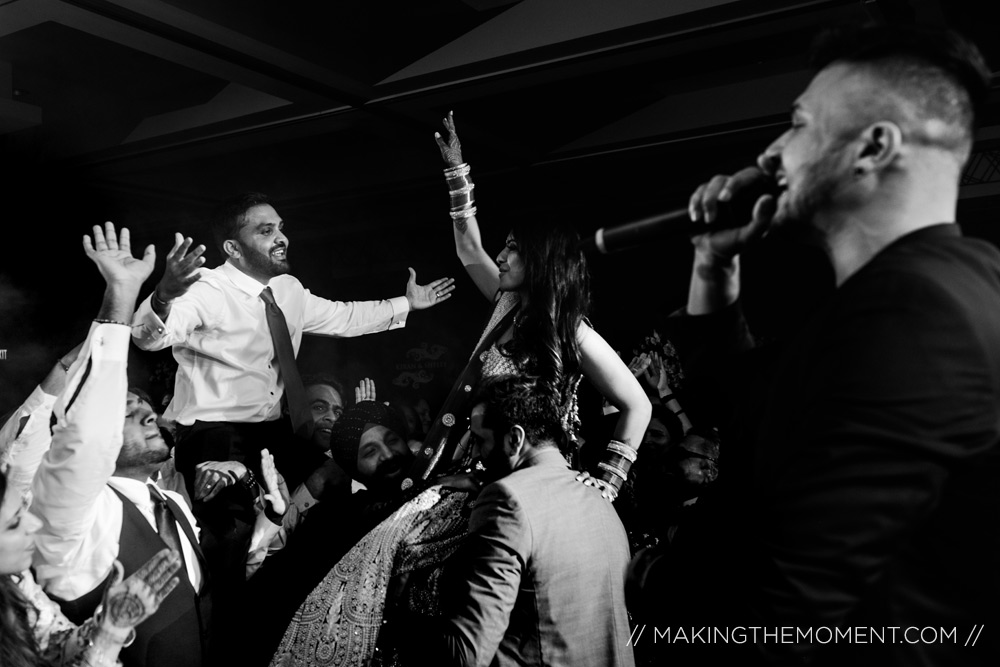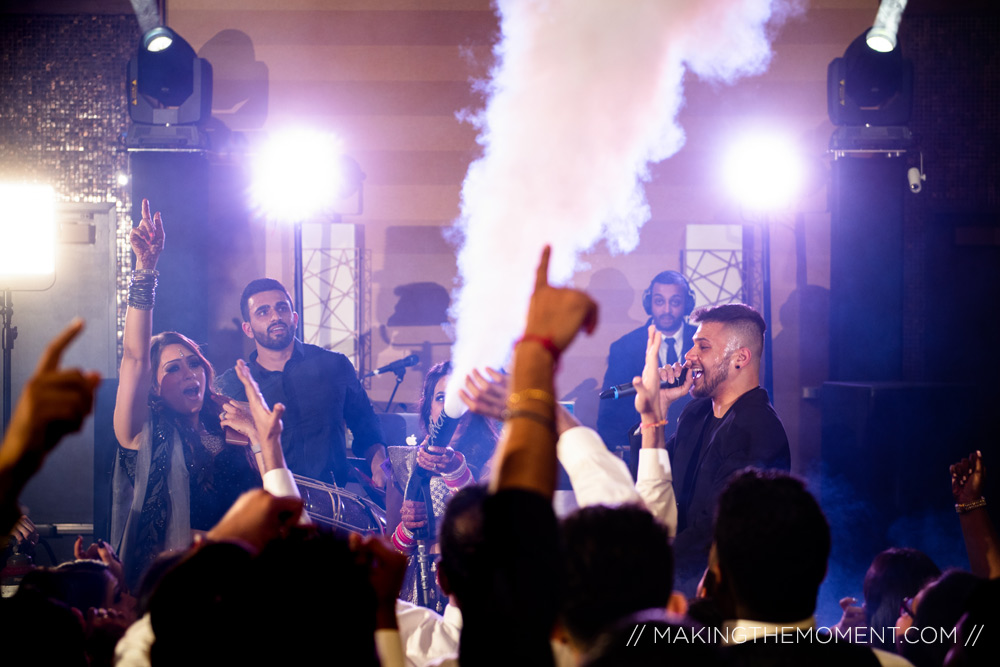 Previously mentioned air canons once again; they are SO much fun.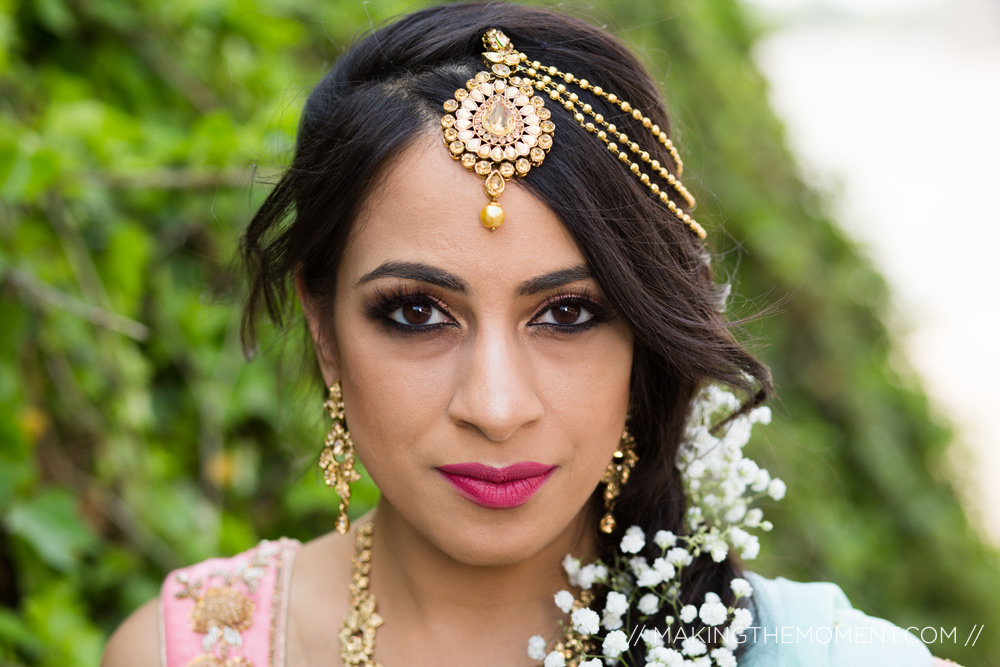 Let's slow down a bit though?  Here's Shelly; the lovely bride in this wedding. She's sweet, brilliant, and oh-so-easy to photograph. #yourPhotographerThinksYouAreGorgeous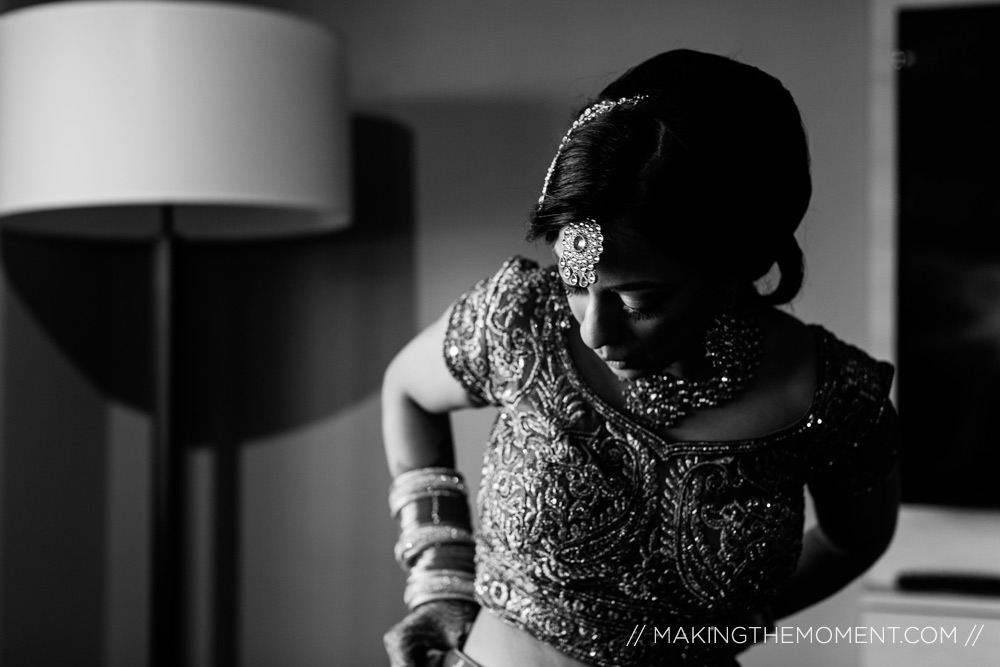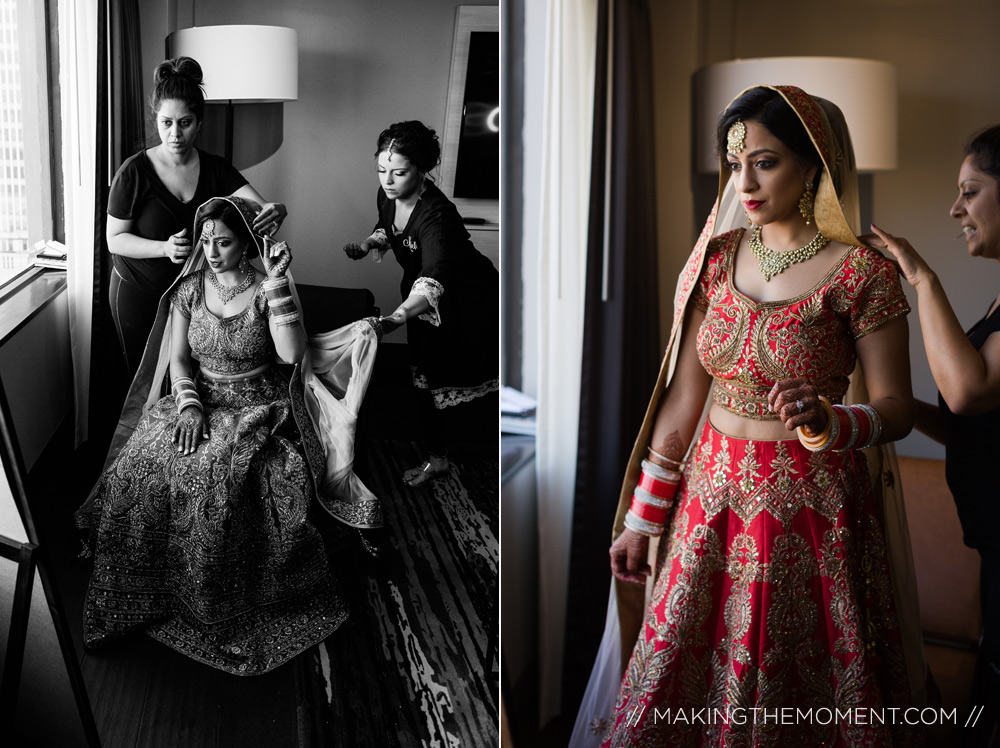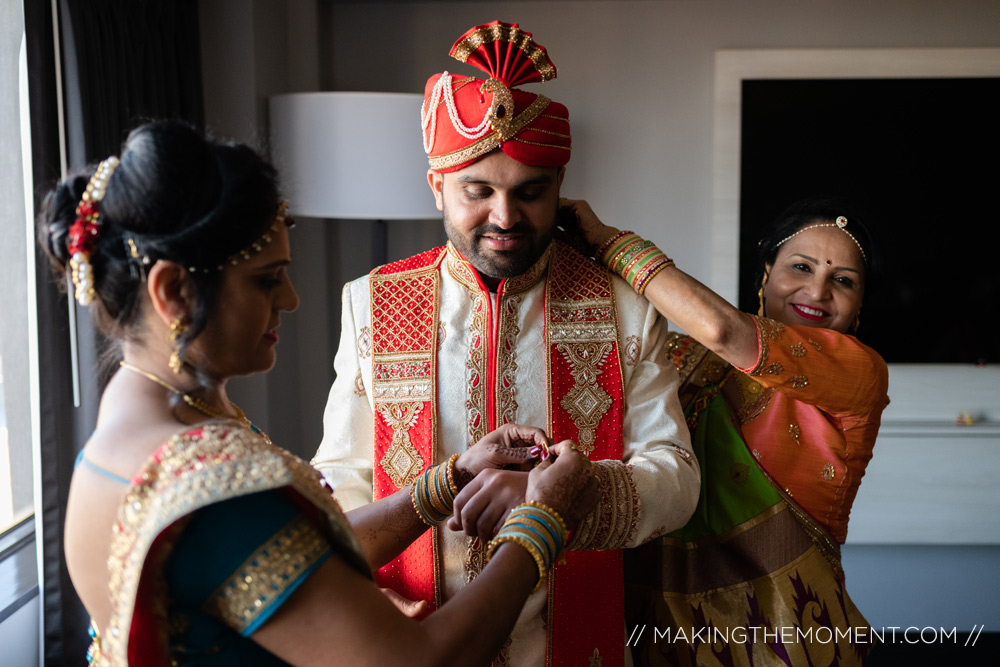 Meet Kiran; the aforementioned groom.  Strong, patient, and a wicked good dancer.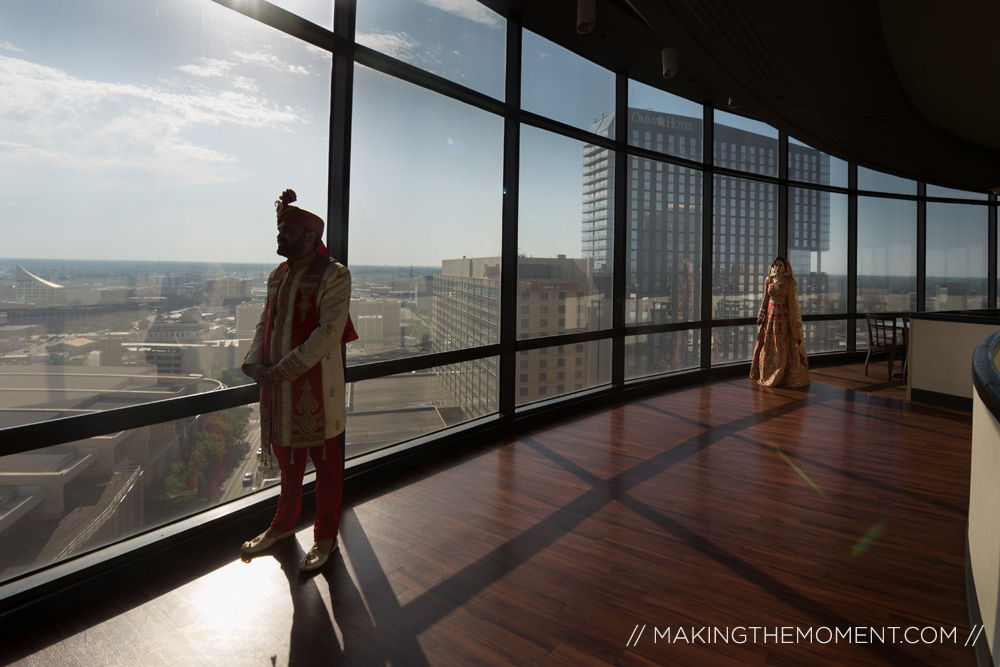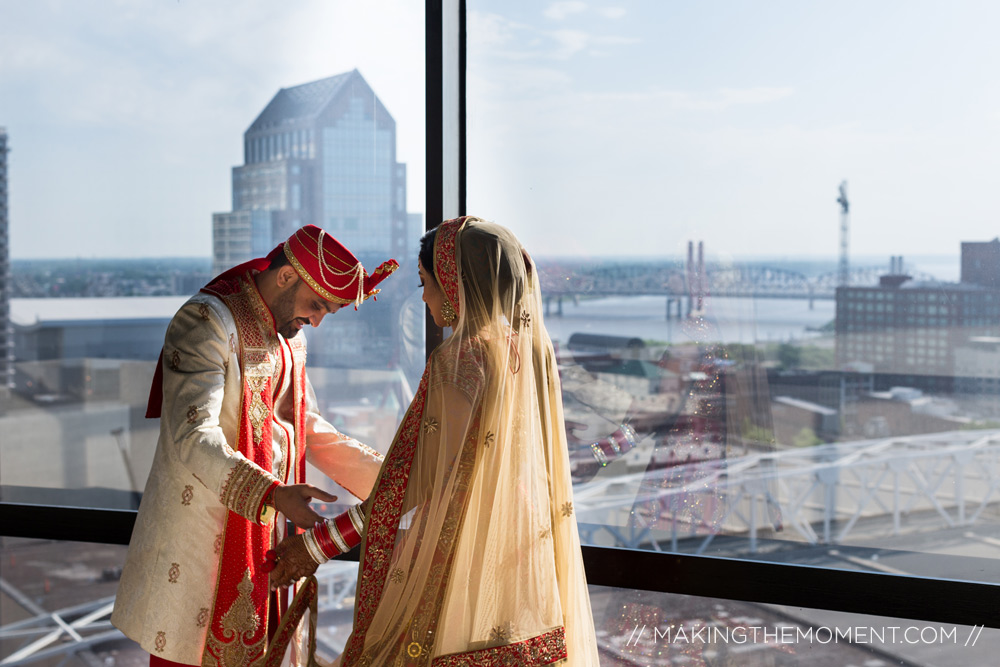 We introduced the two privately prior to the wedding barat. This was one of the only private moments these two had for their entire Indian wedding weekend.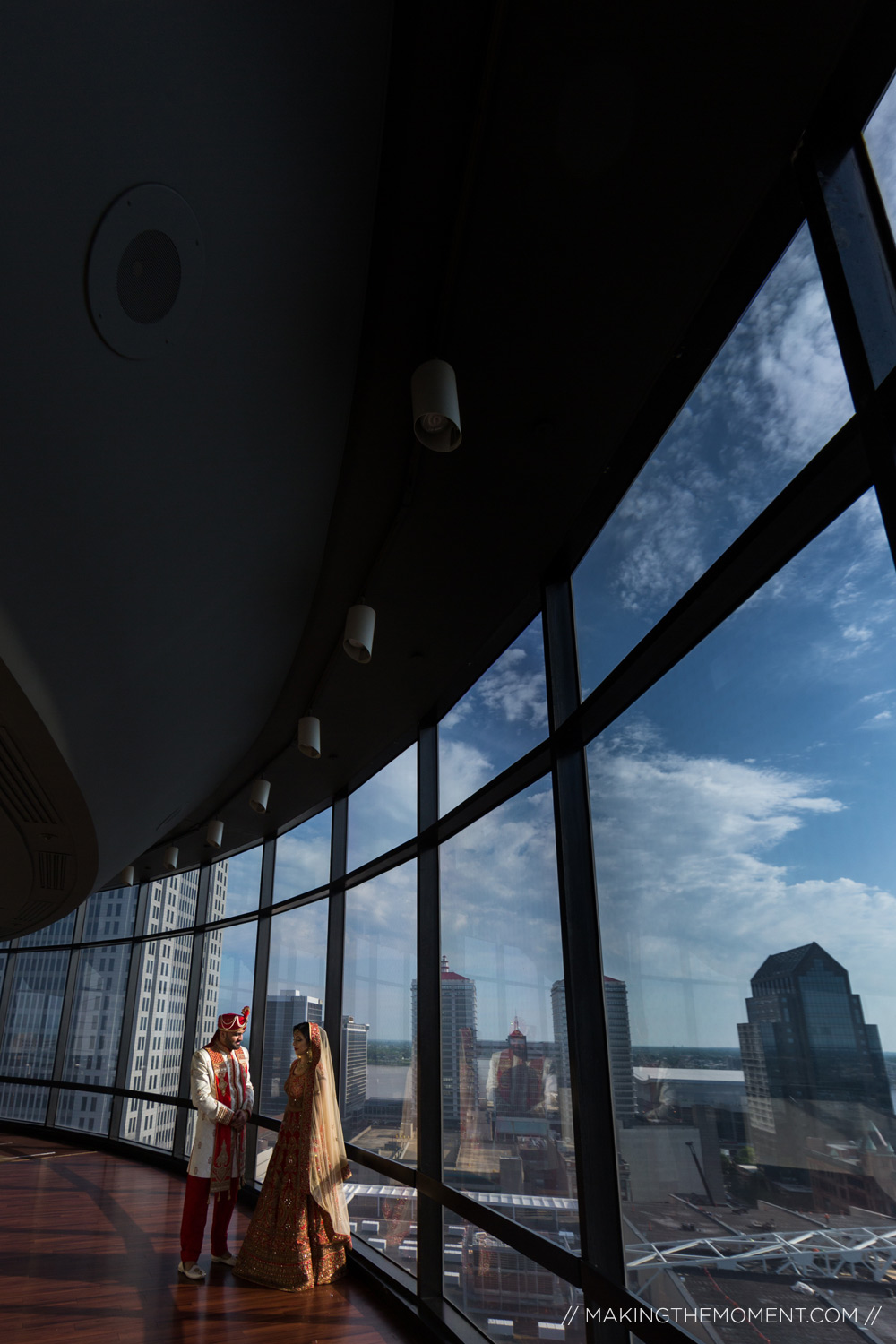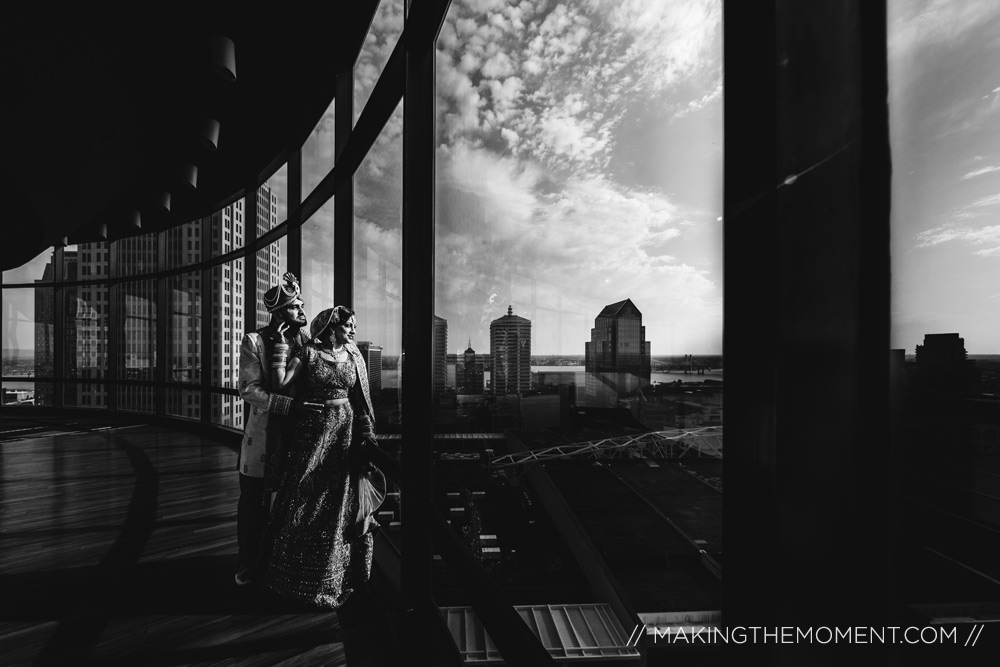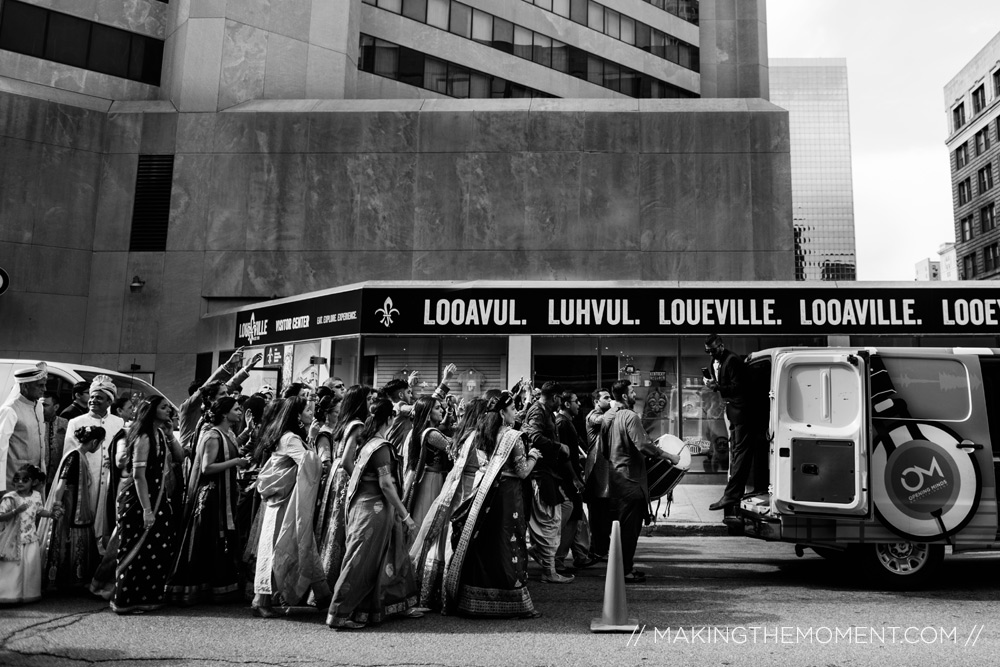 Louisville Kentucky meets Indian wedding culture.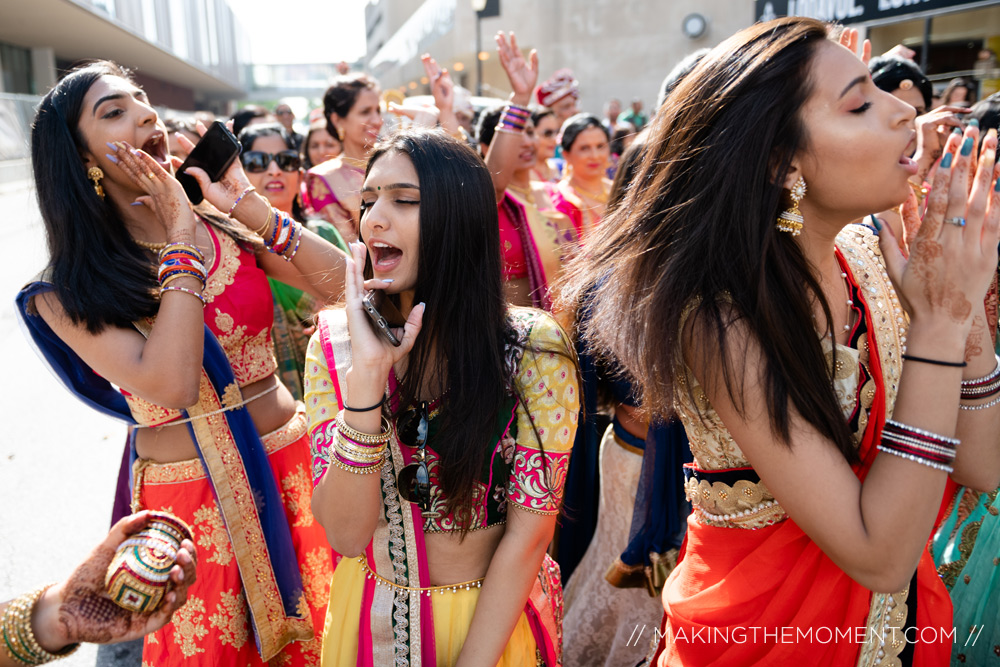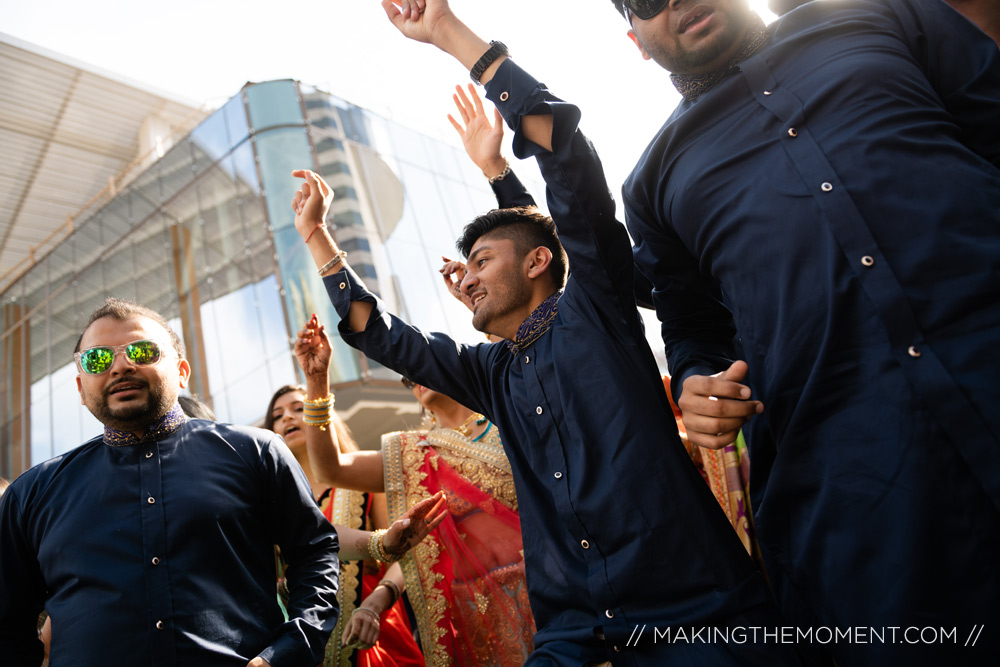 Bring it.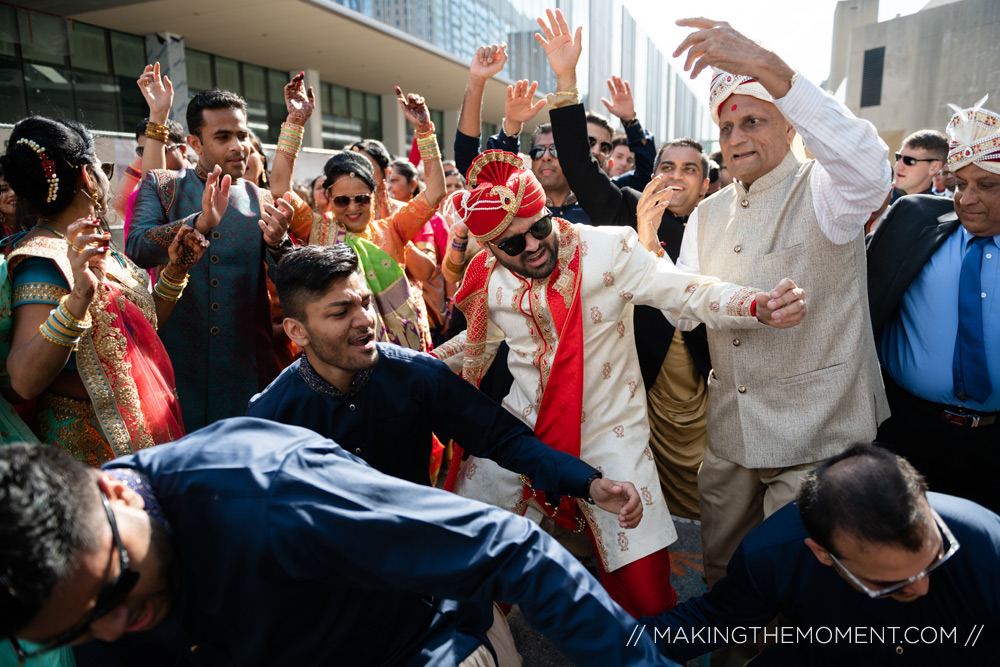 Brought.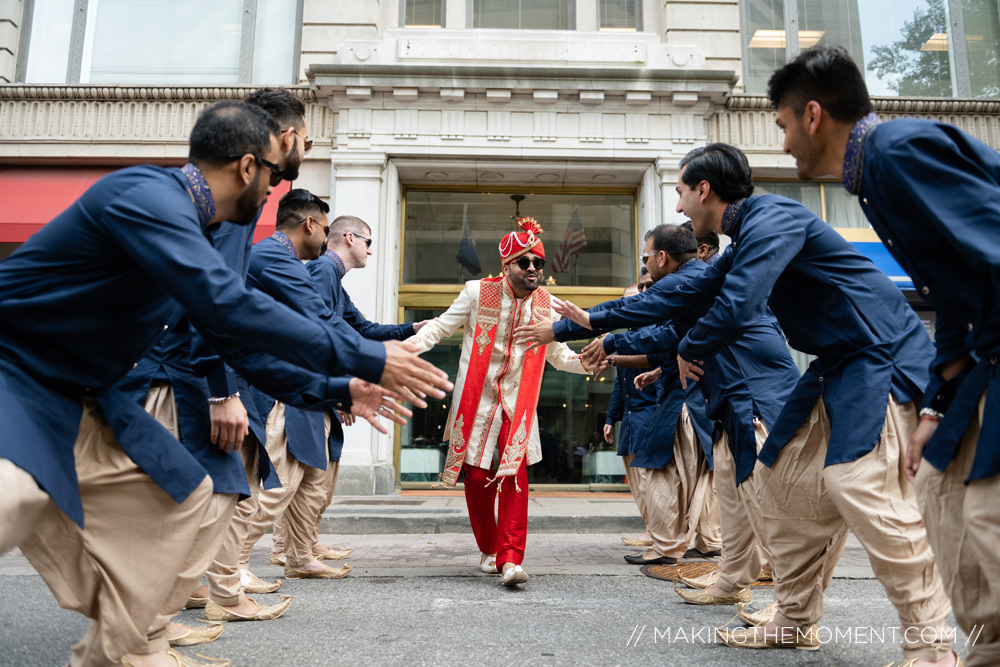 Kiran knows how to make an entrance.  For my american / western readers; The Barat is the part of the Indian wedding ceremony where the groom's family enters in, ushering forth the energy and strength of the groom, bringing him to the doorstep of the bride's family.  Kiran?  This man brings it.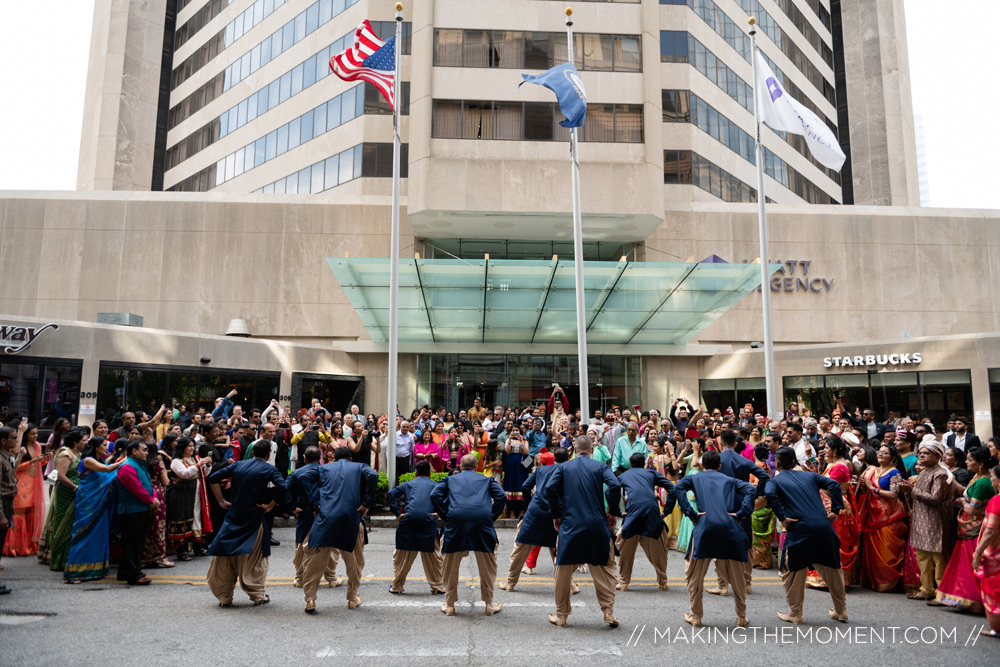 The groomsmen performed right in front of the entire crowd at the barat, directly before the start of the wedding ceremony at the Hyatt.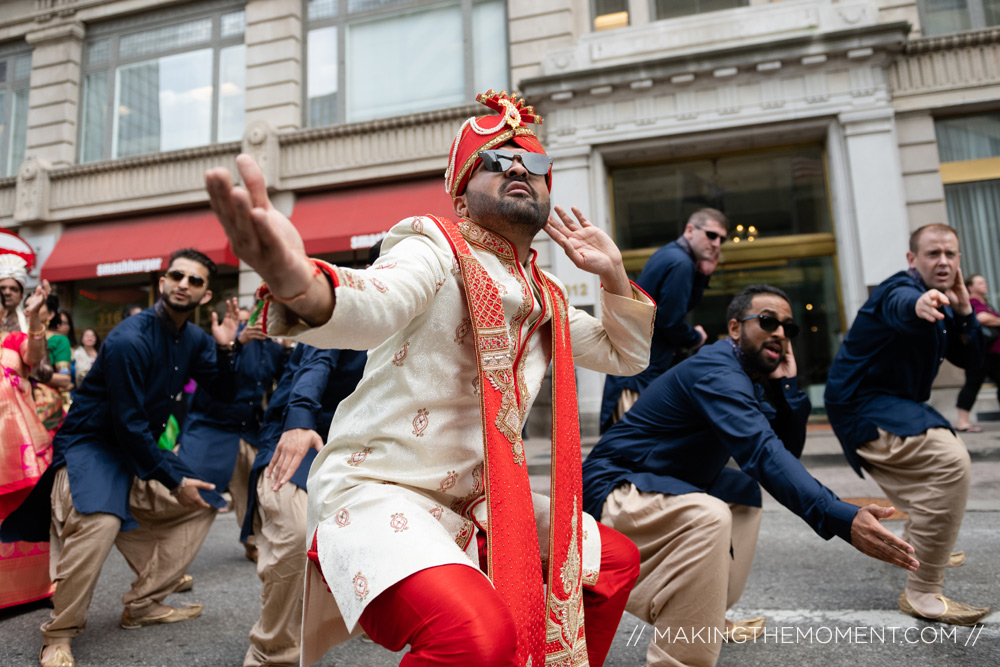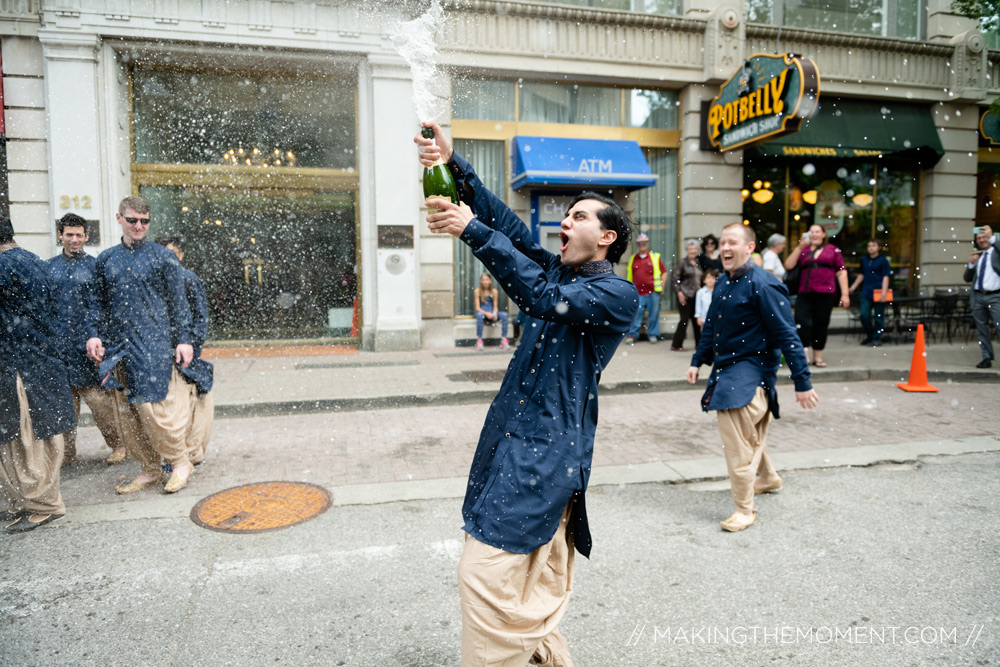 This is where the champagne came into play.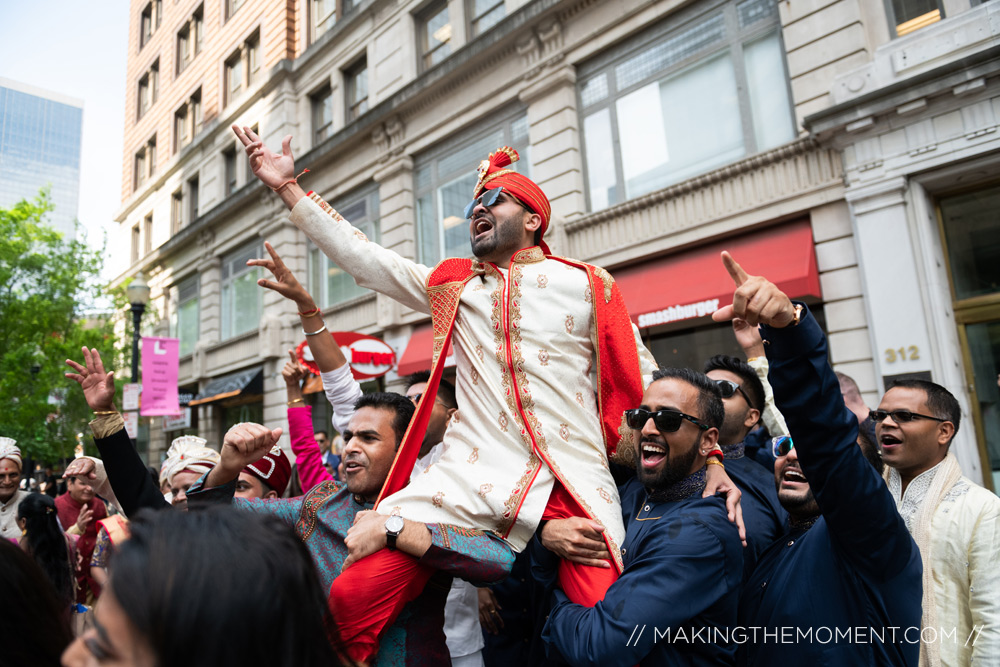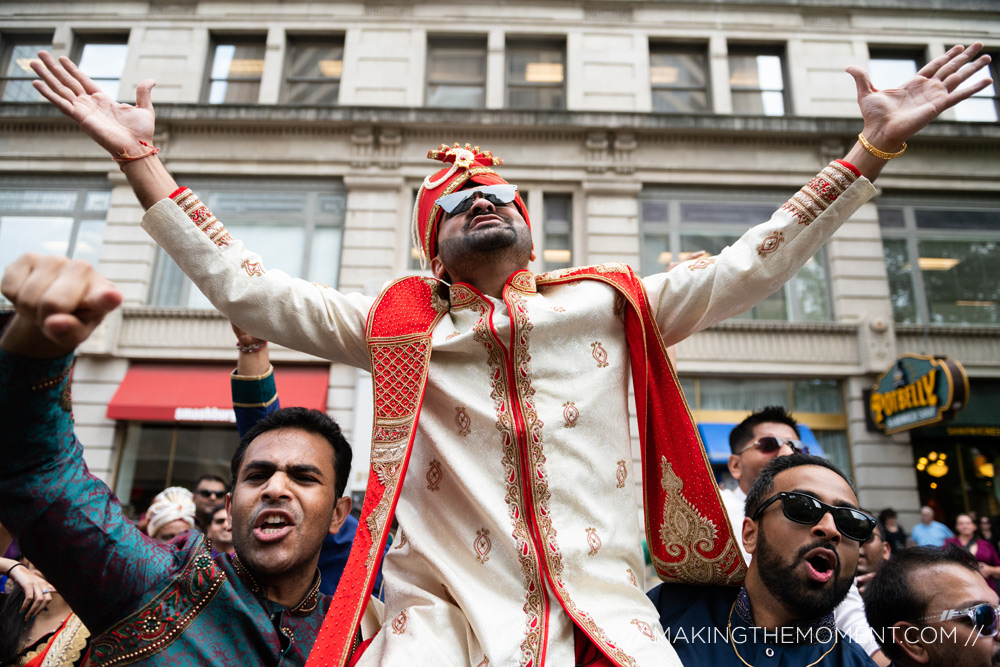 Kiran is ready.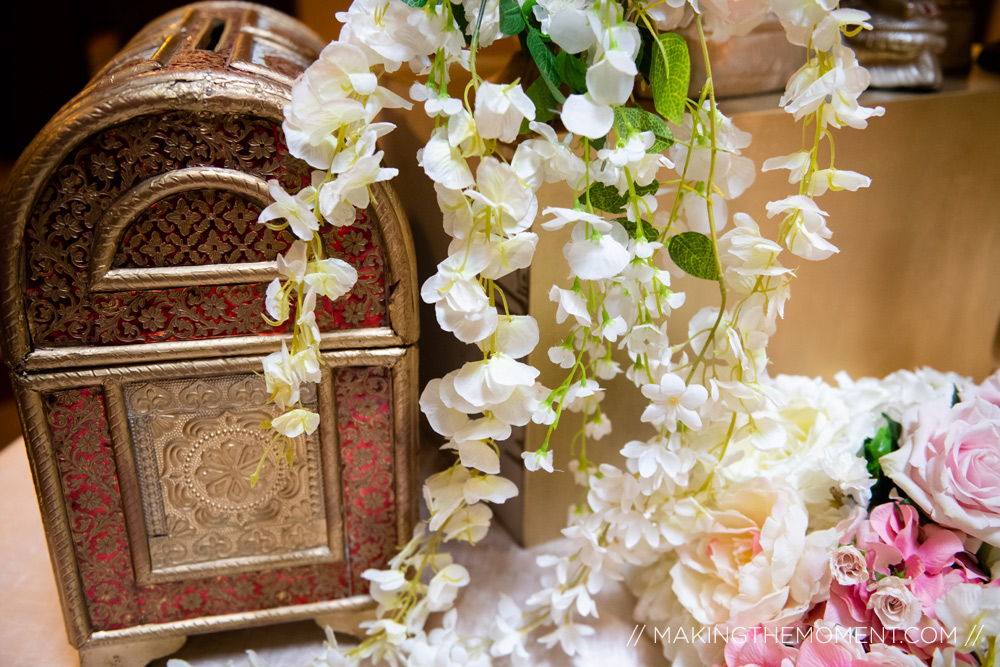 Ok, let's slow down again.  This is the wedding mandap, where the two families will meet and make the wedding ceremony official.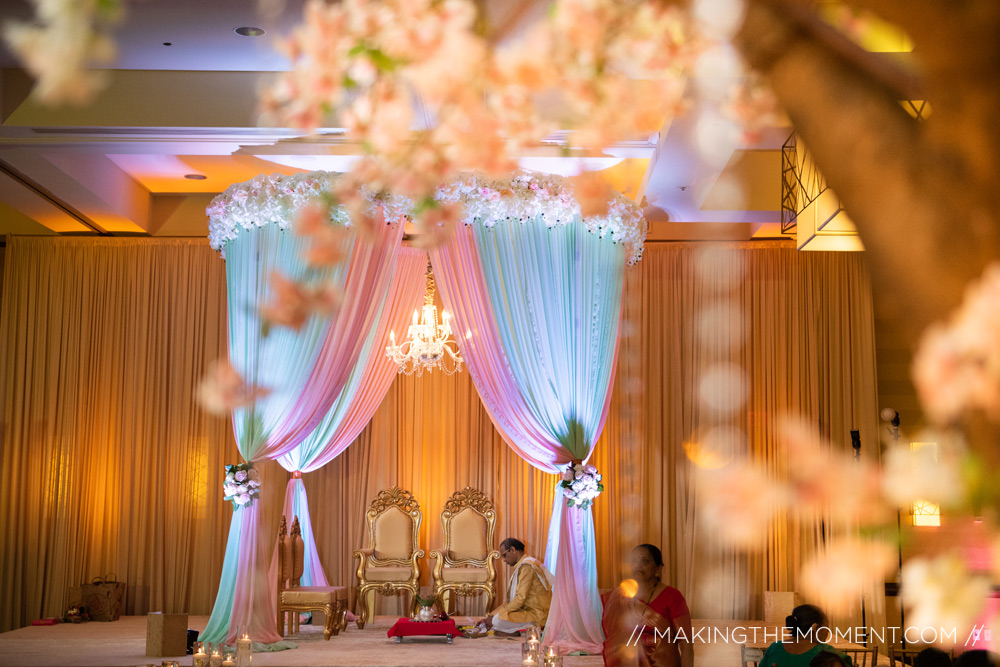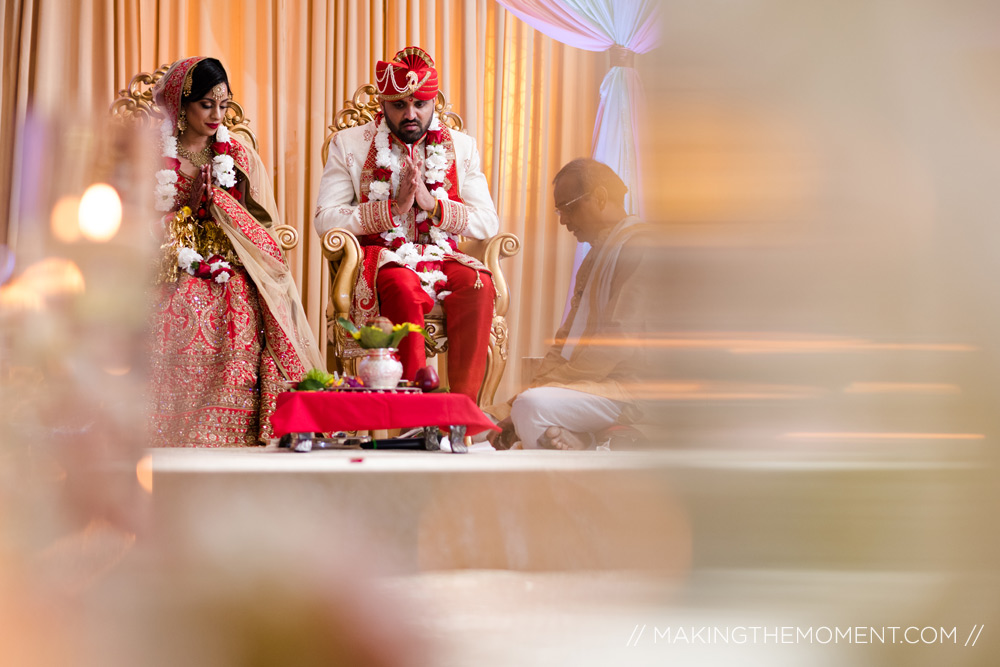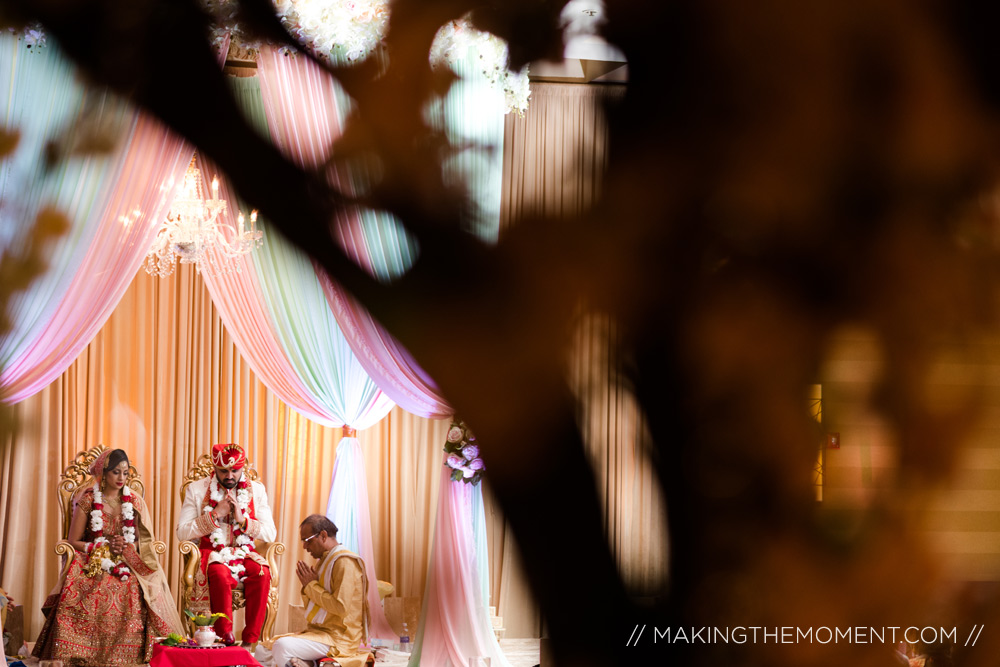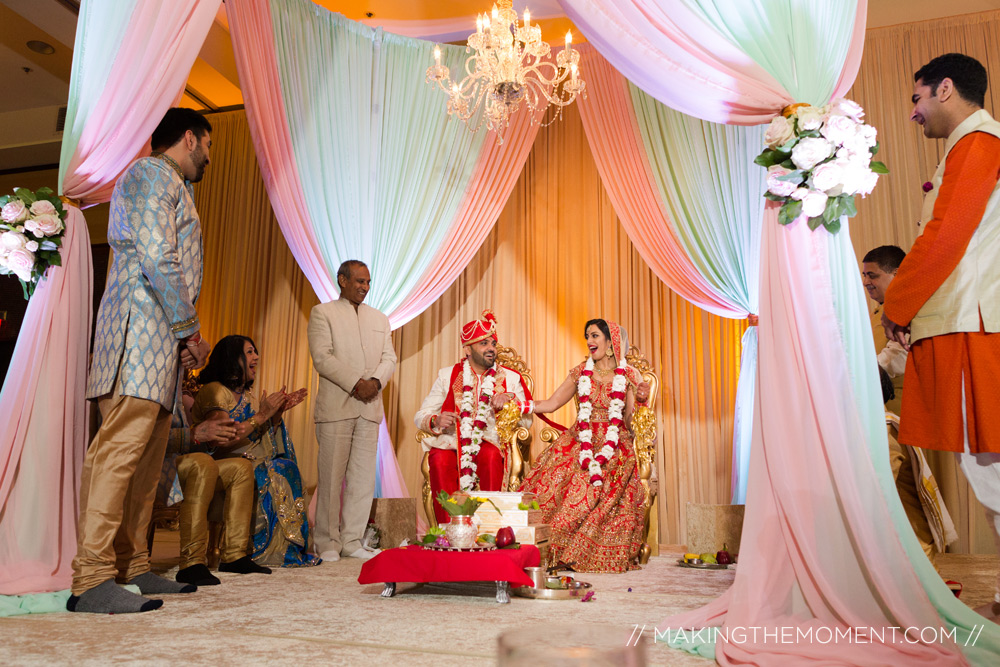 Who sat first?  Guess.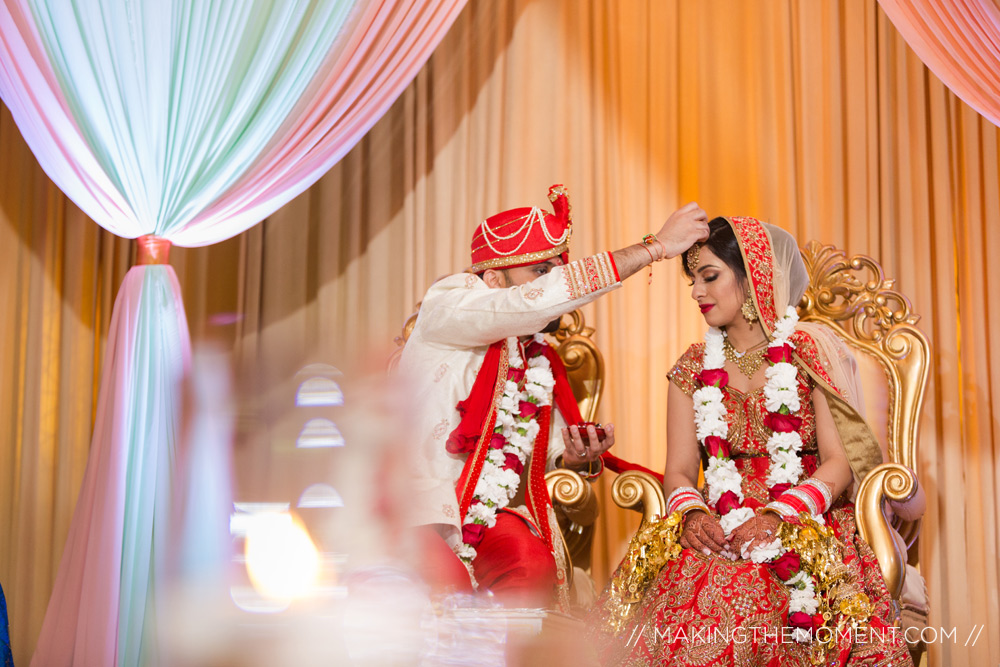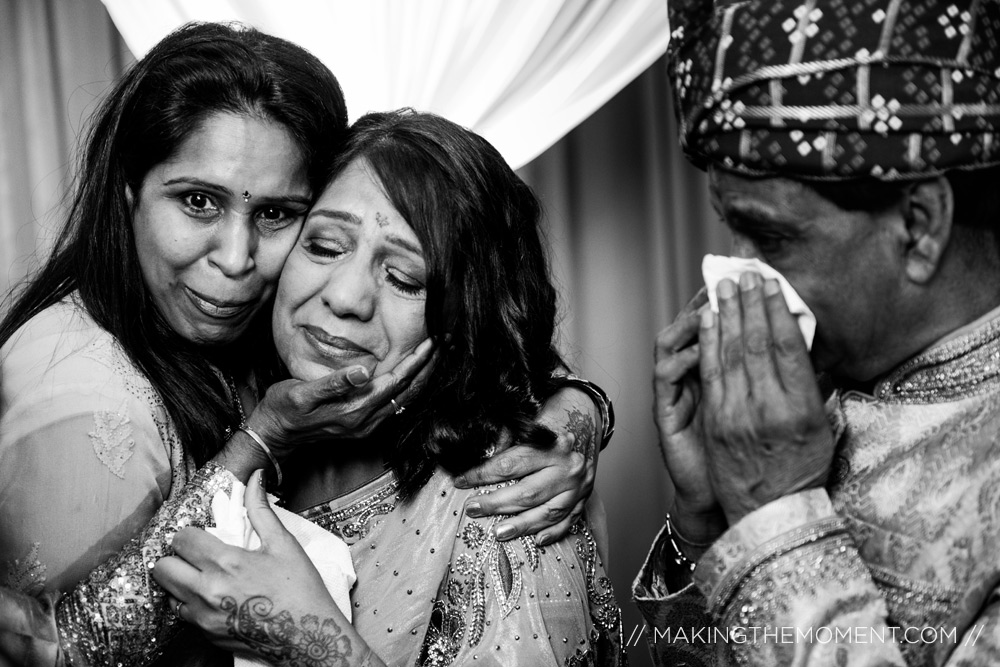 Who cried most?  Guess.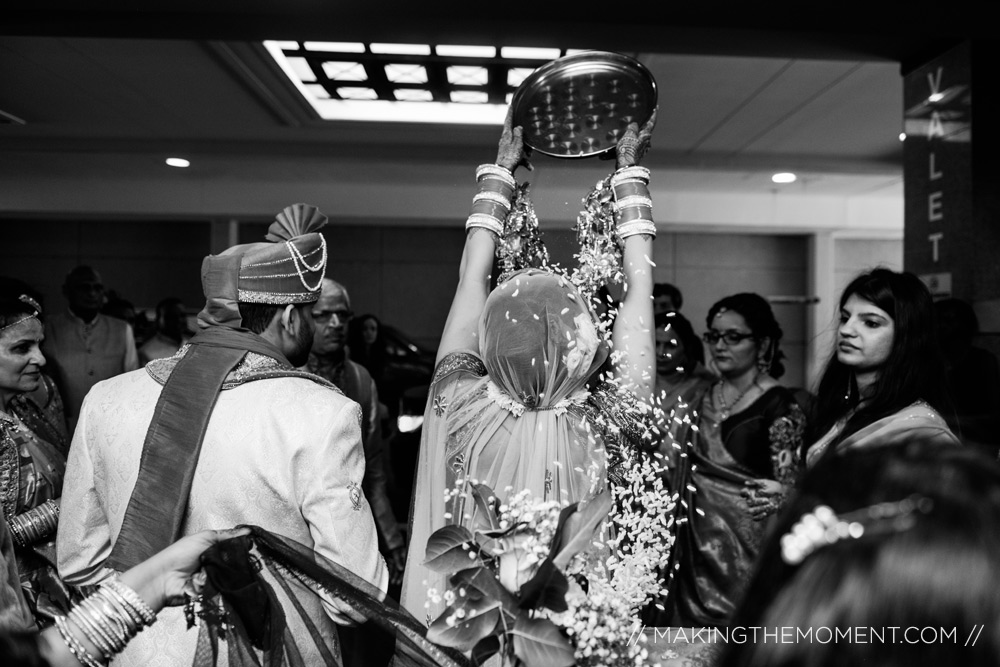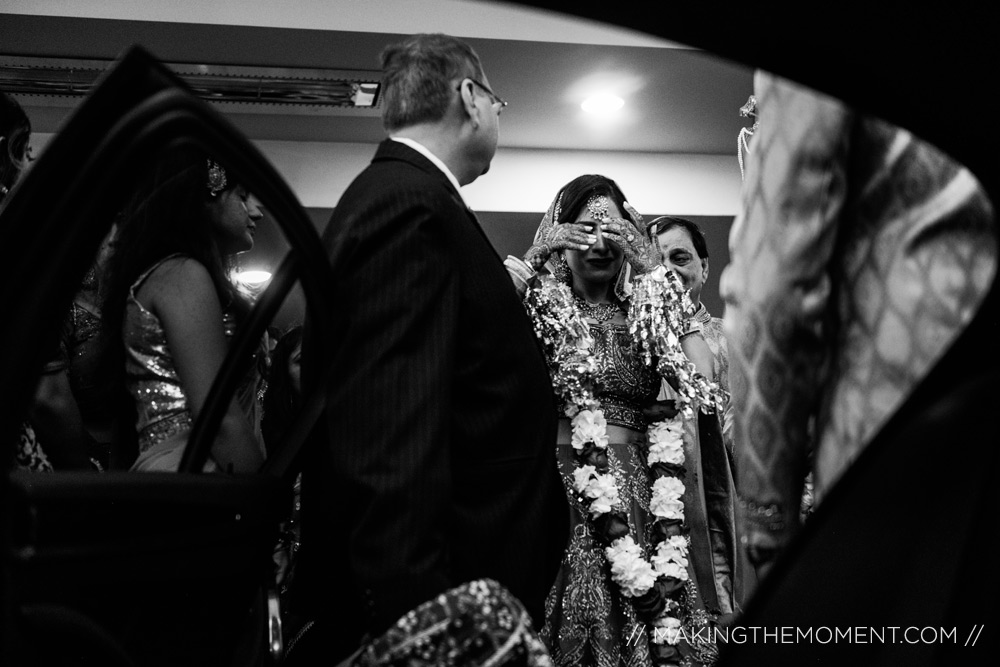 The vidai usually emotional.  Shelly is now metaphorically leaving her parents and her family.  It's emotional for close family.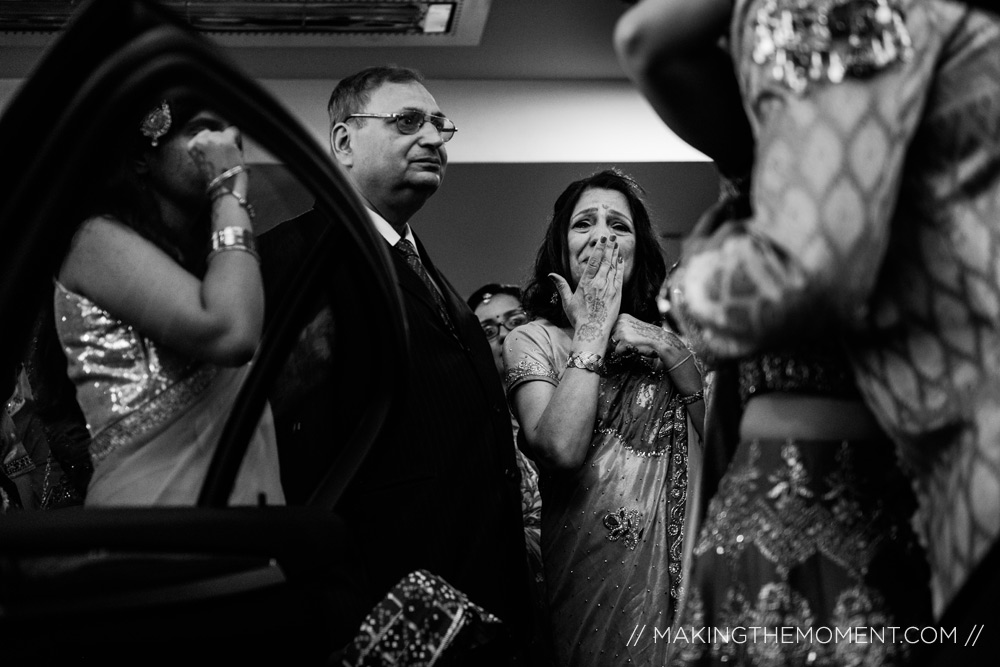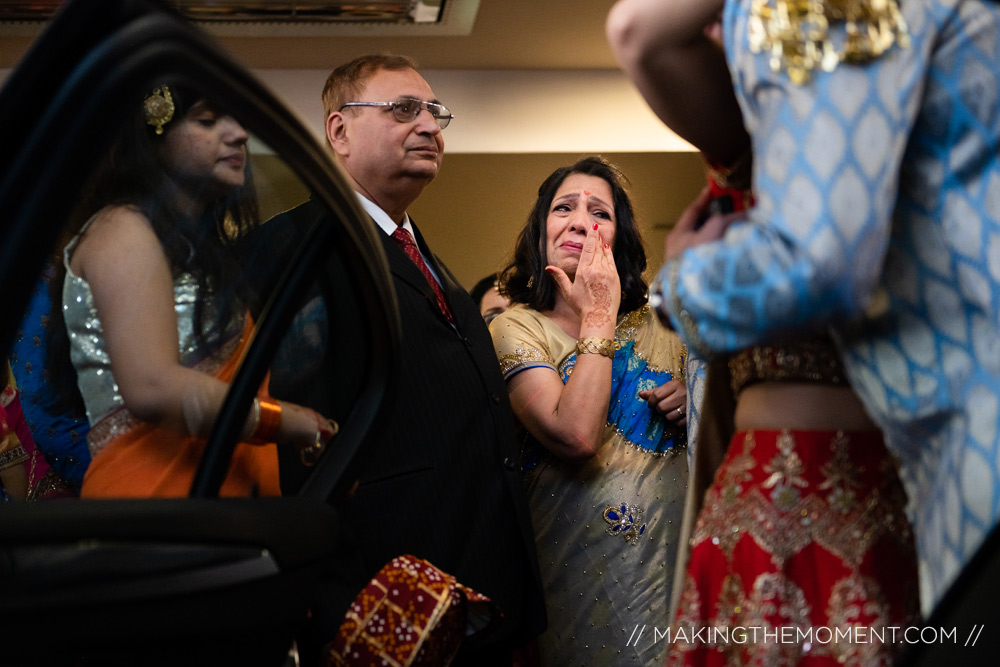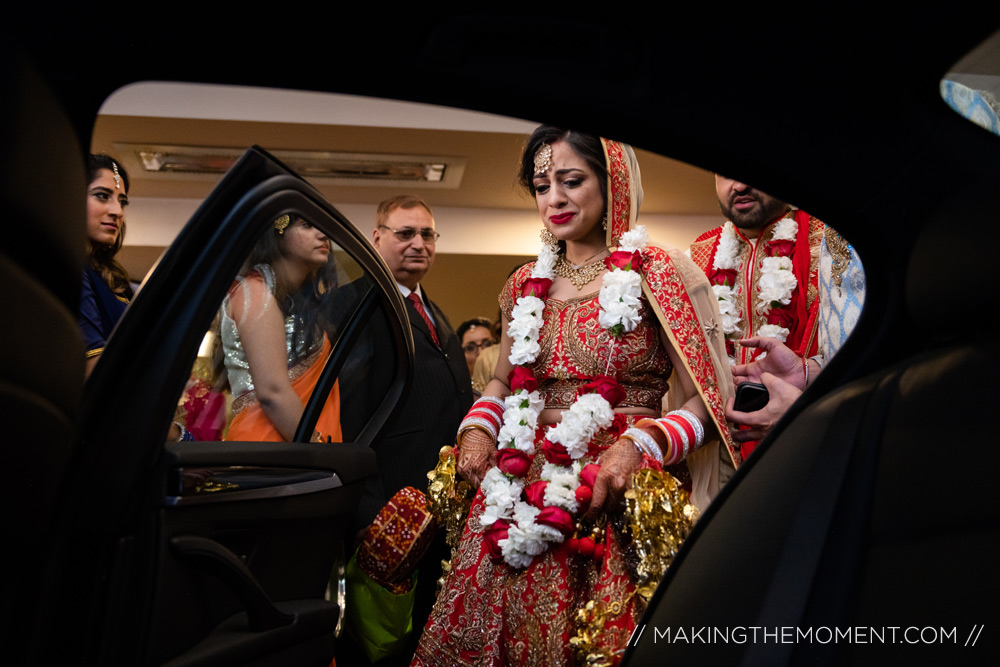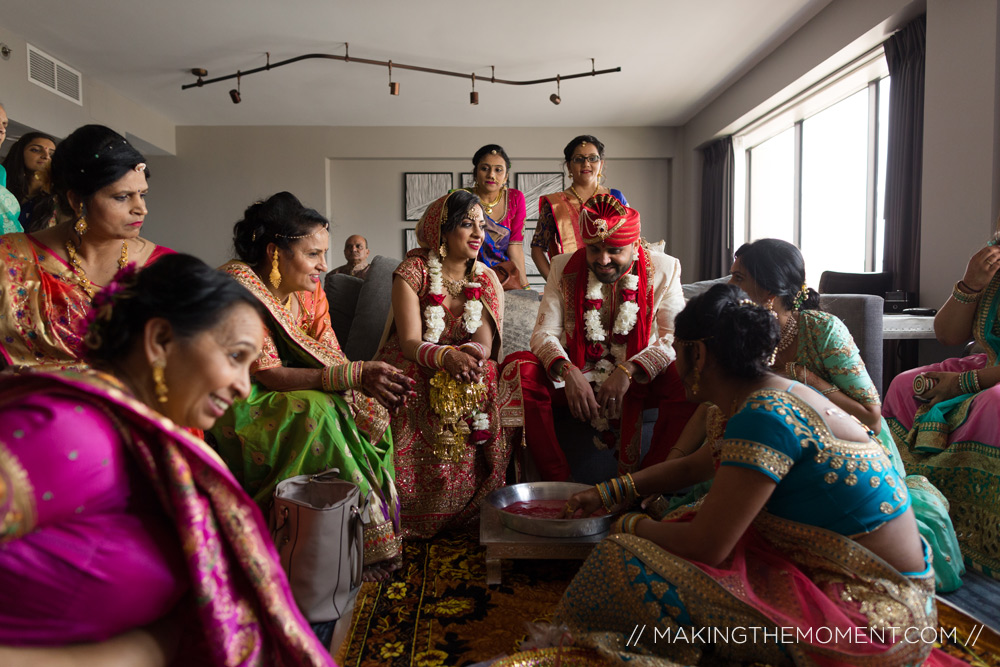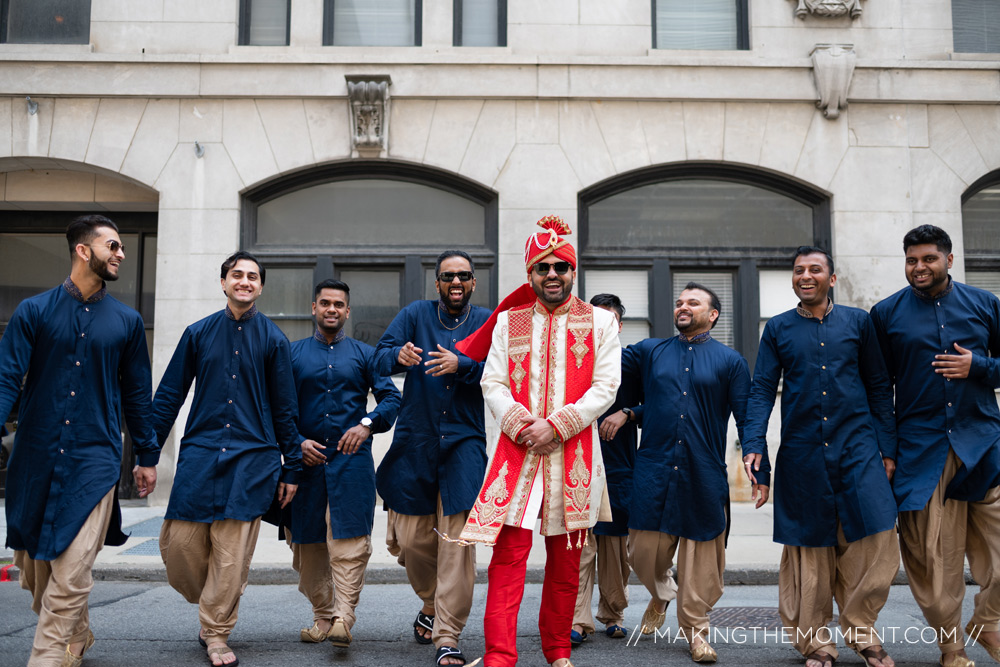 These guys.  SO MUCH ENERGY.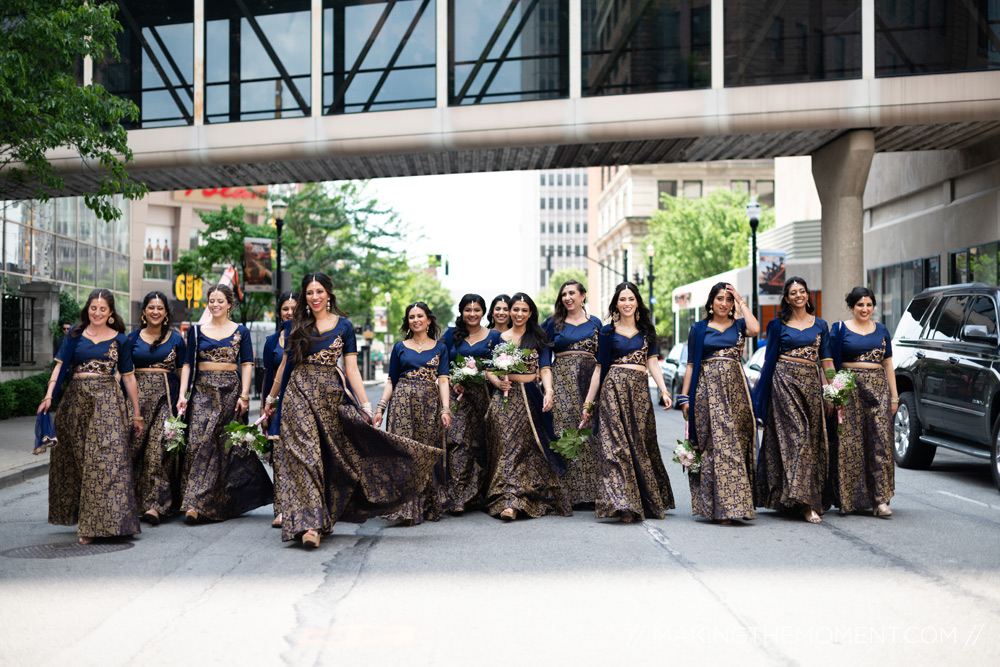 These ladies?  So much swag.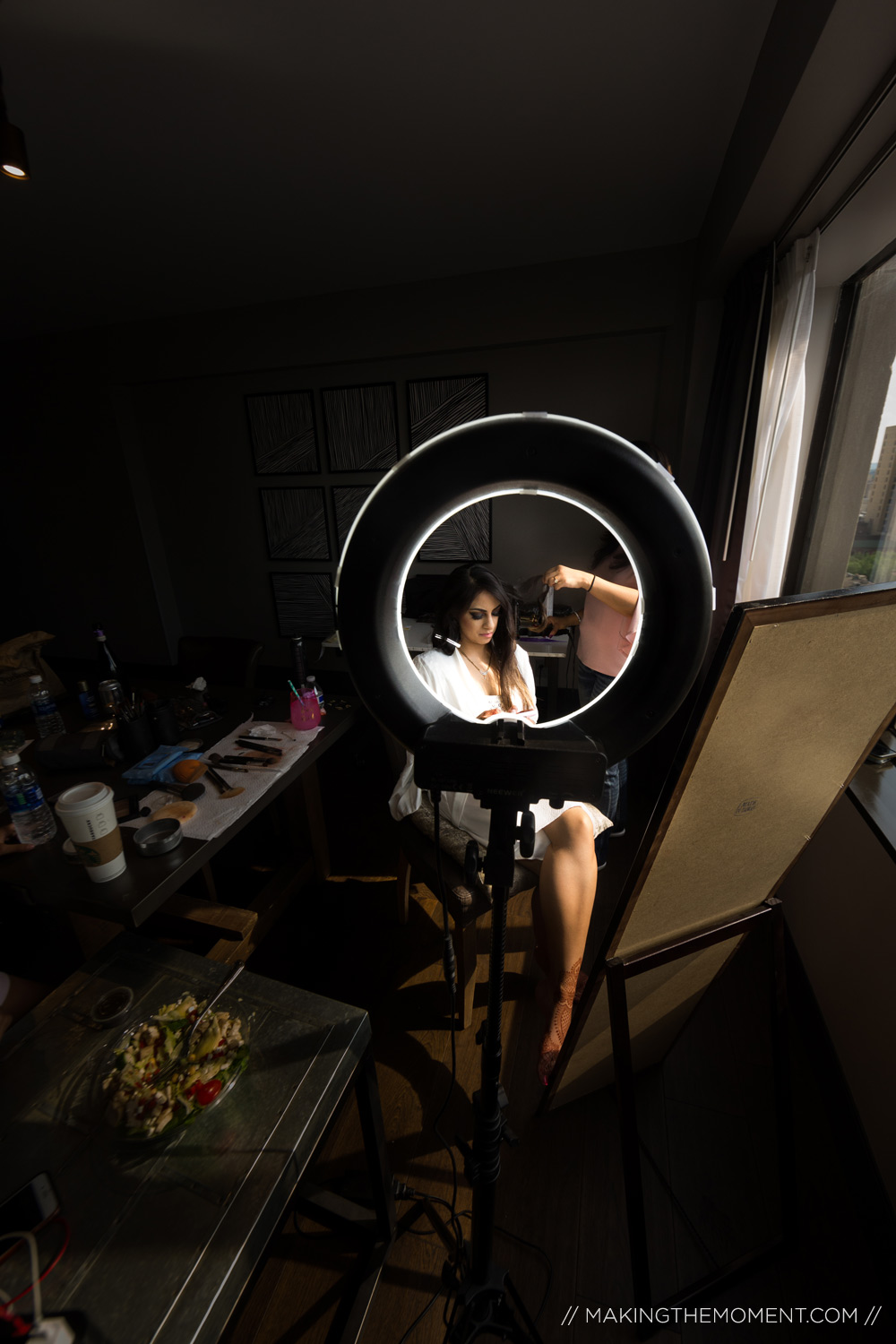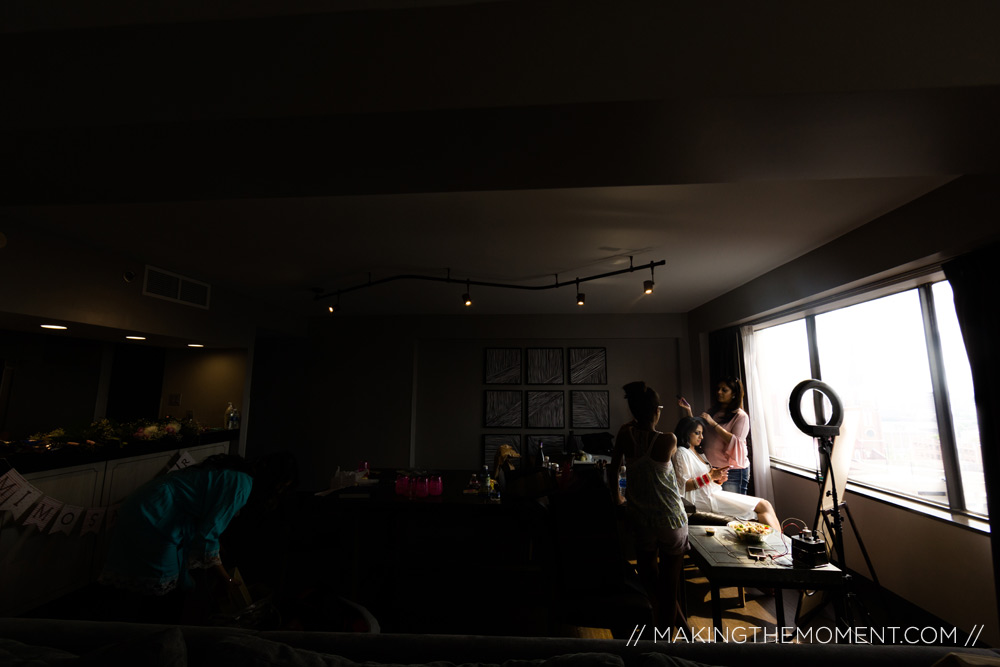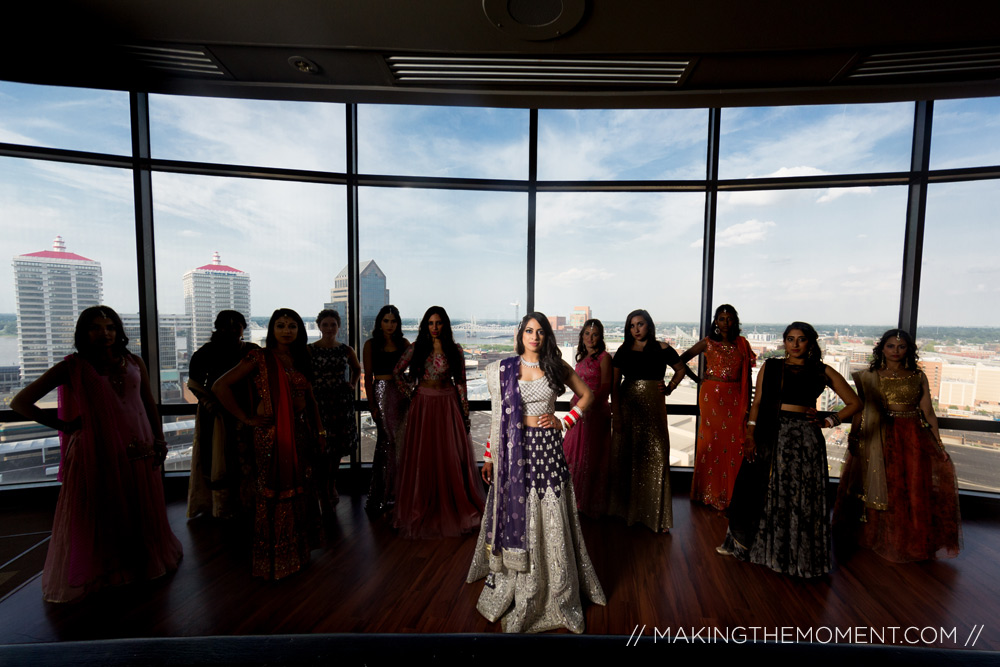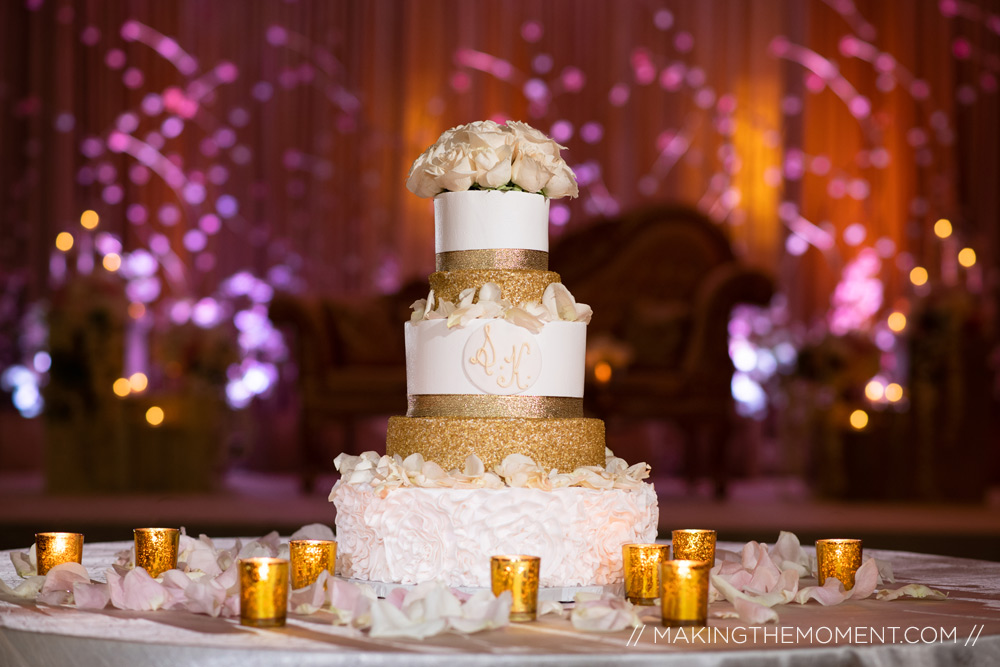 That wedding cake tho.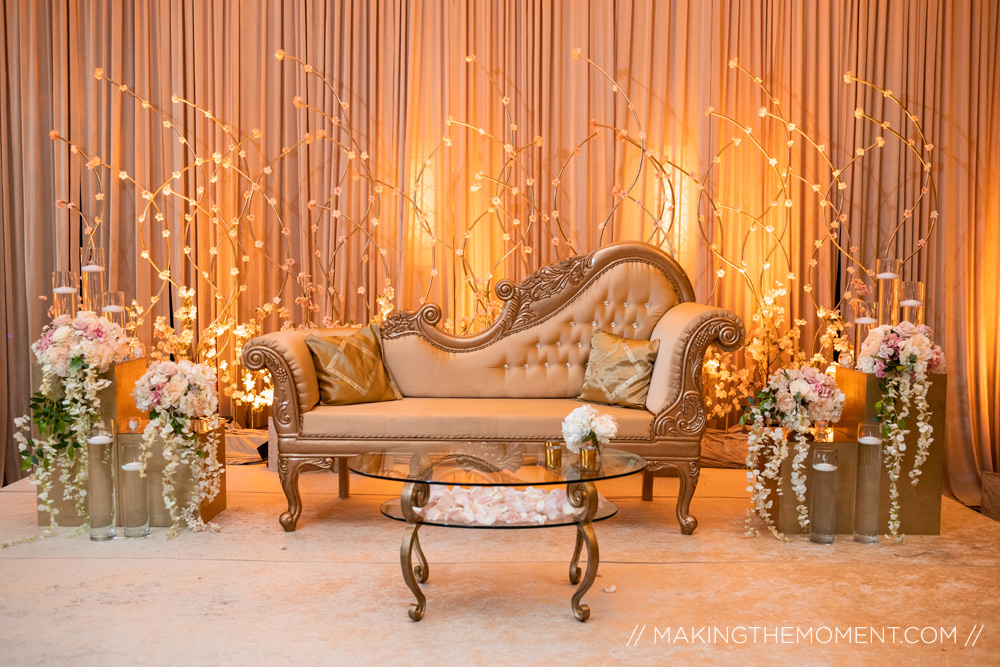 Shaadi did it again; their sense of decor and placement is superb.  The wedding reception at the Louisville Hyatt was unreal.  It's hard for wedding photographers to do it justice, but I think you get a sense of what it was to be there.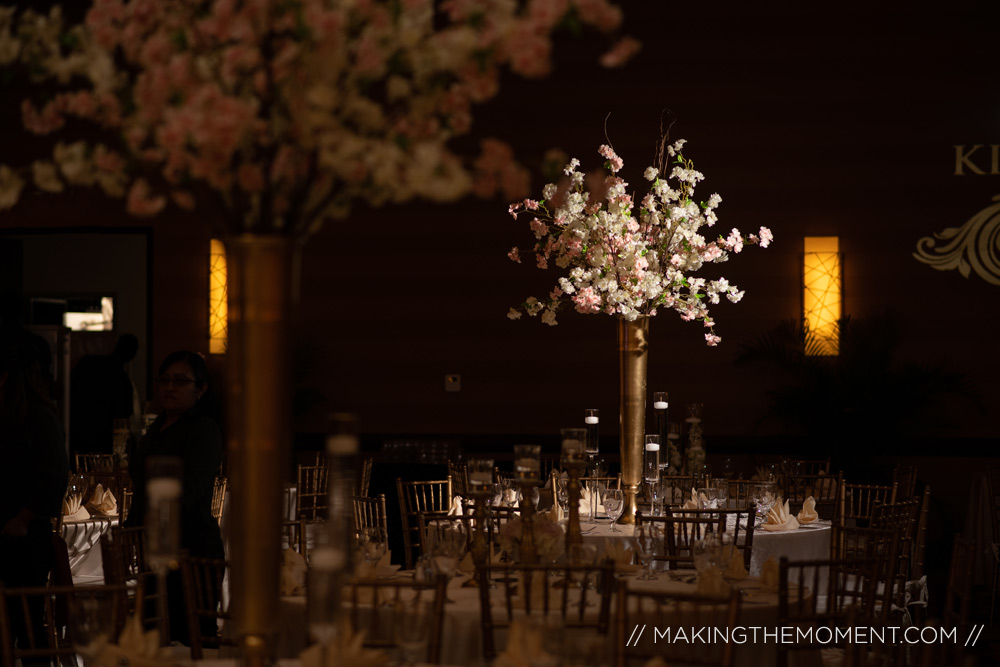 And the floral arrangements?  On point.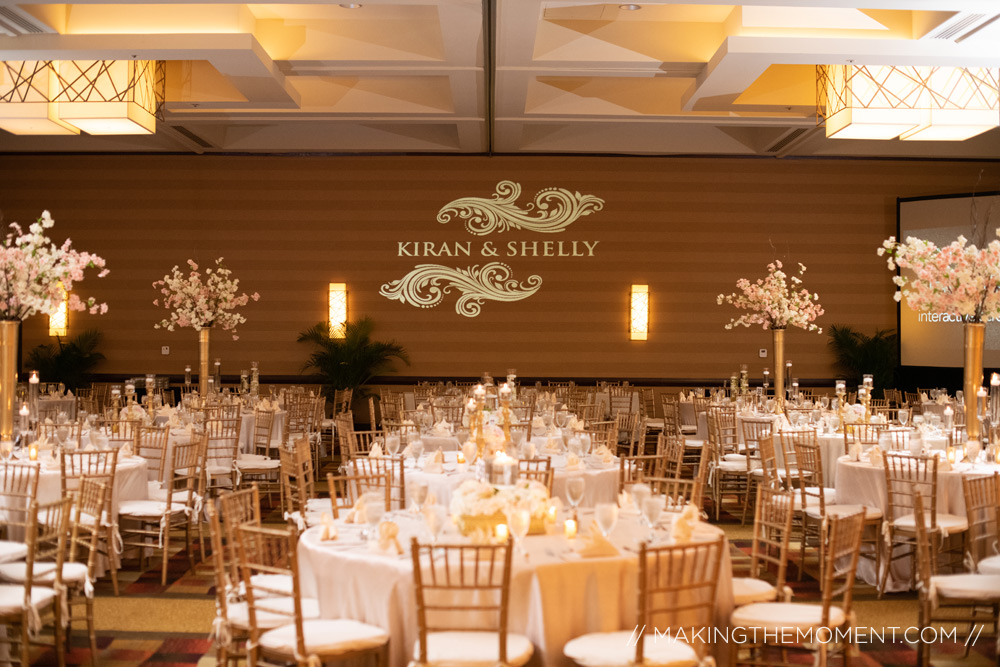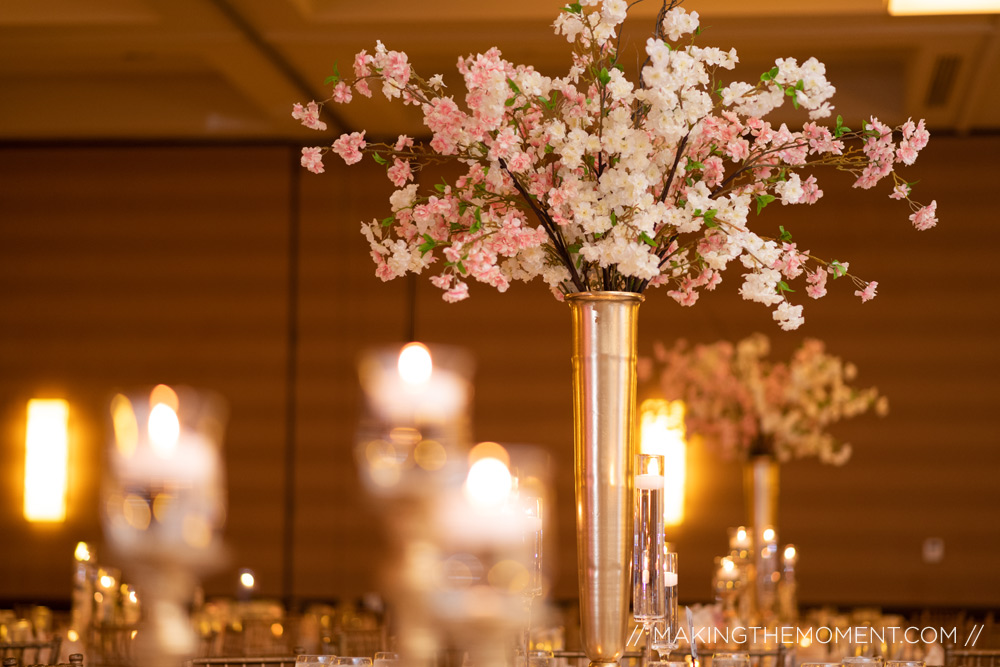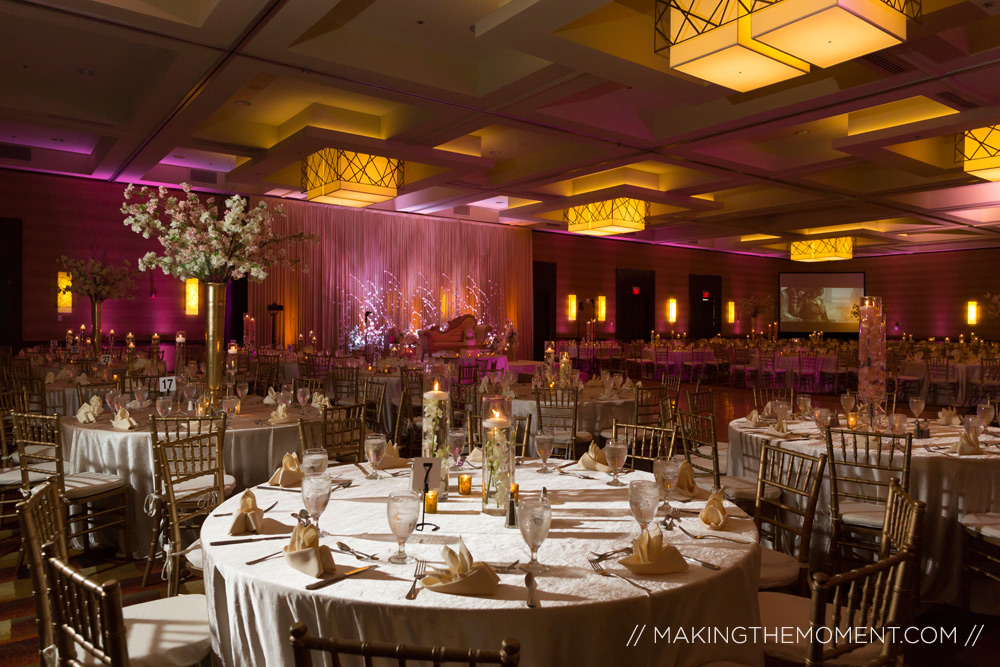 Getting married in Louisville?  Please, please [ pretty please ] consider having your wedding reception at the Hyatt.  It's a wedding photographer's dream!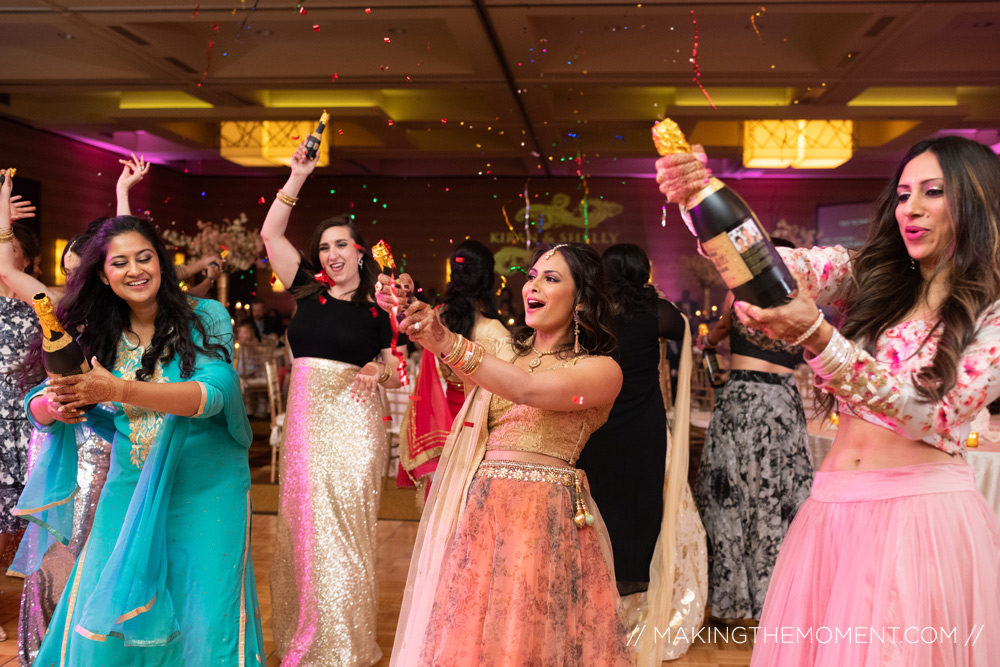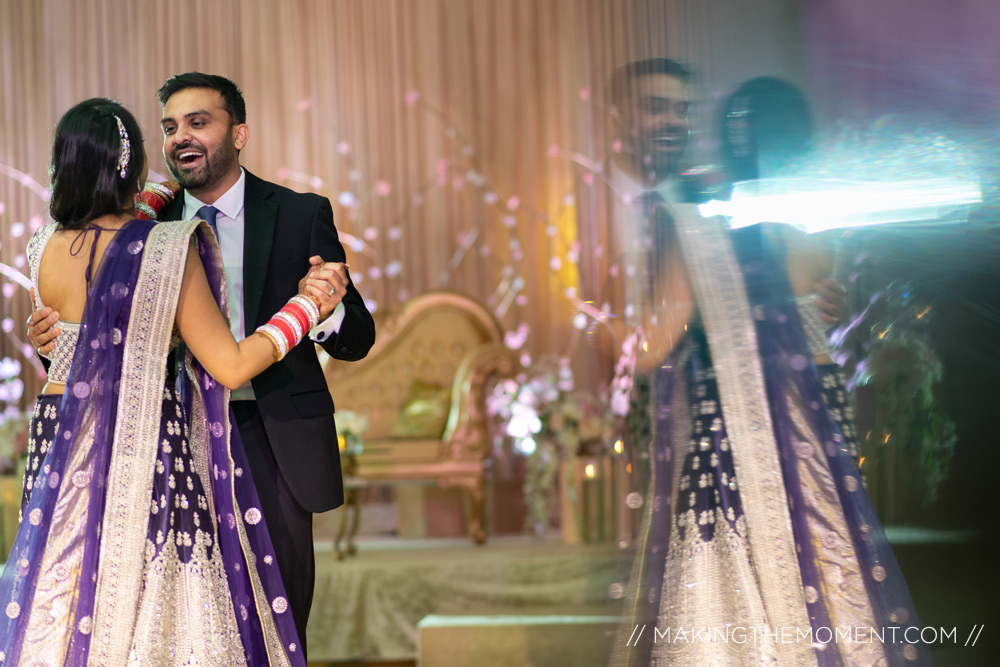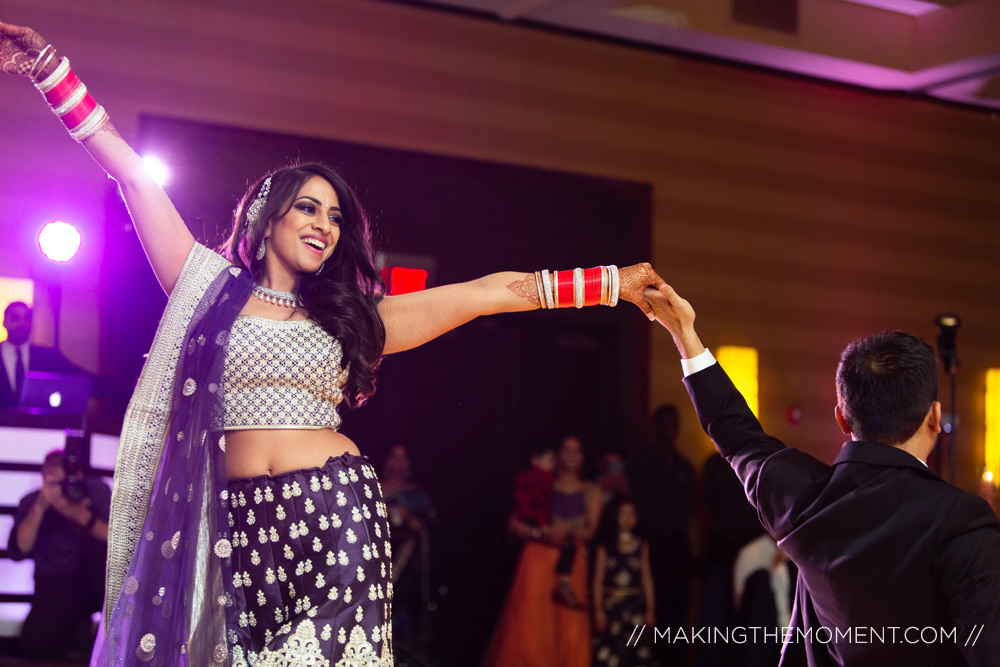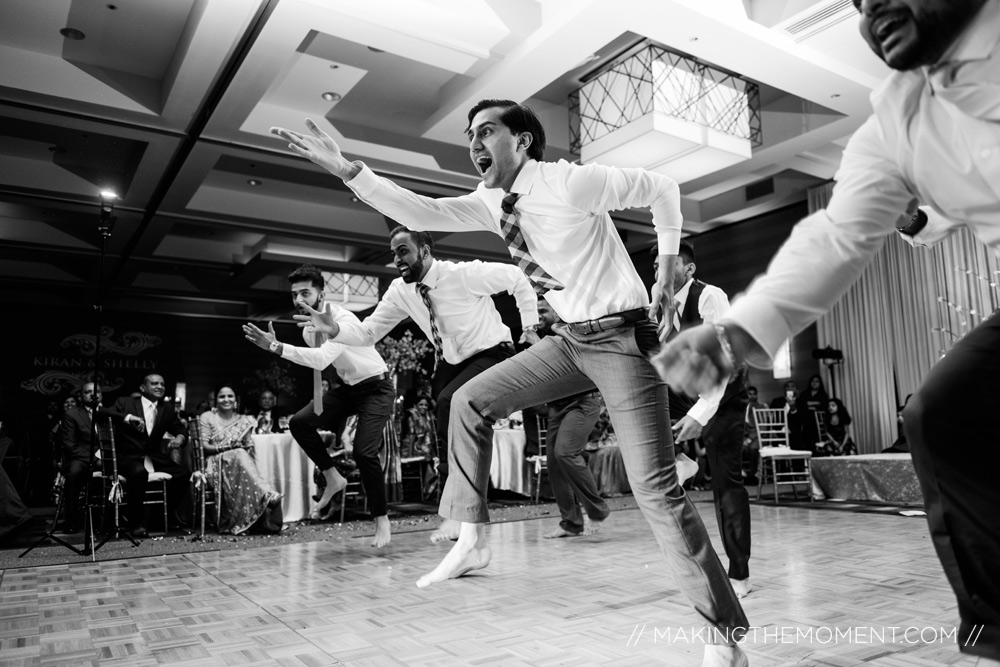 More dancing, more performances.  This is one thing I LOVE about Indian wedding receptions!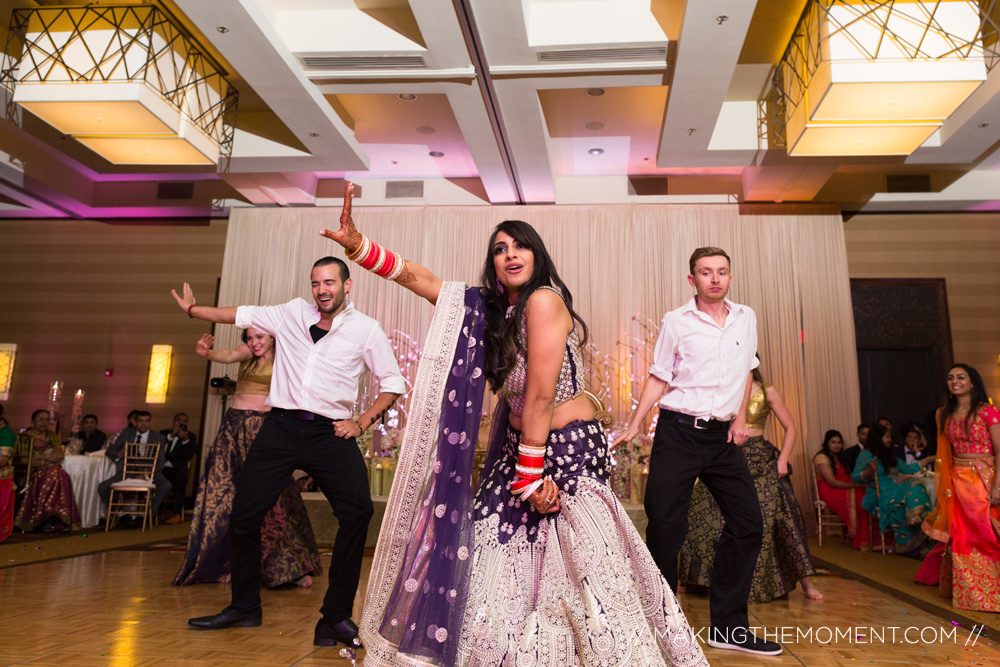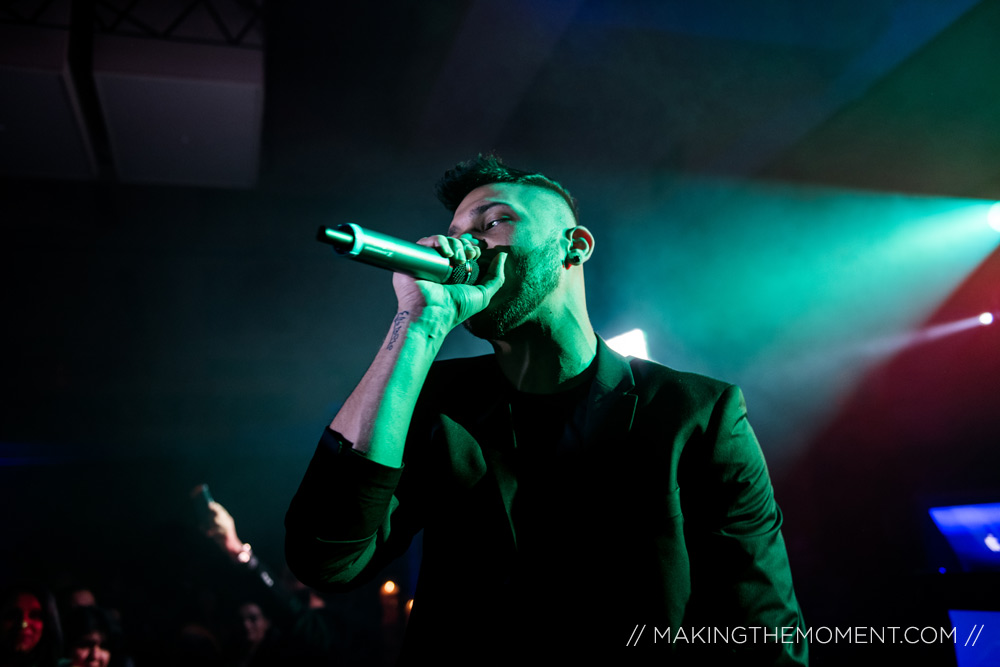 And more Mickey Singh. Never. Enough. Mickey. Singh.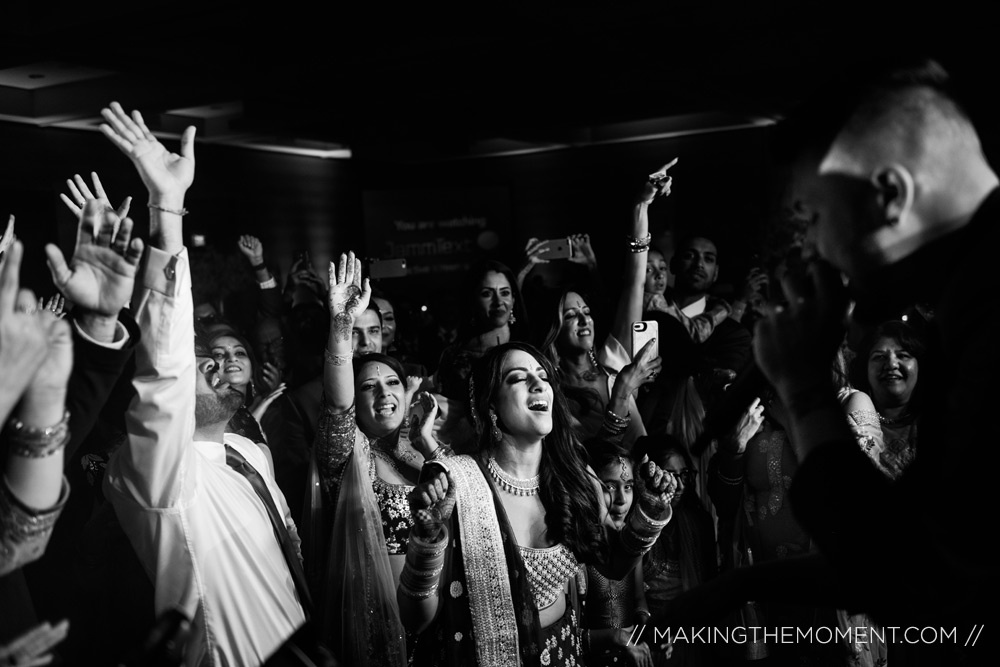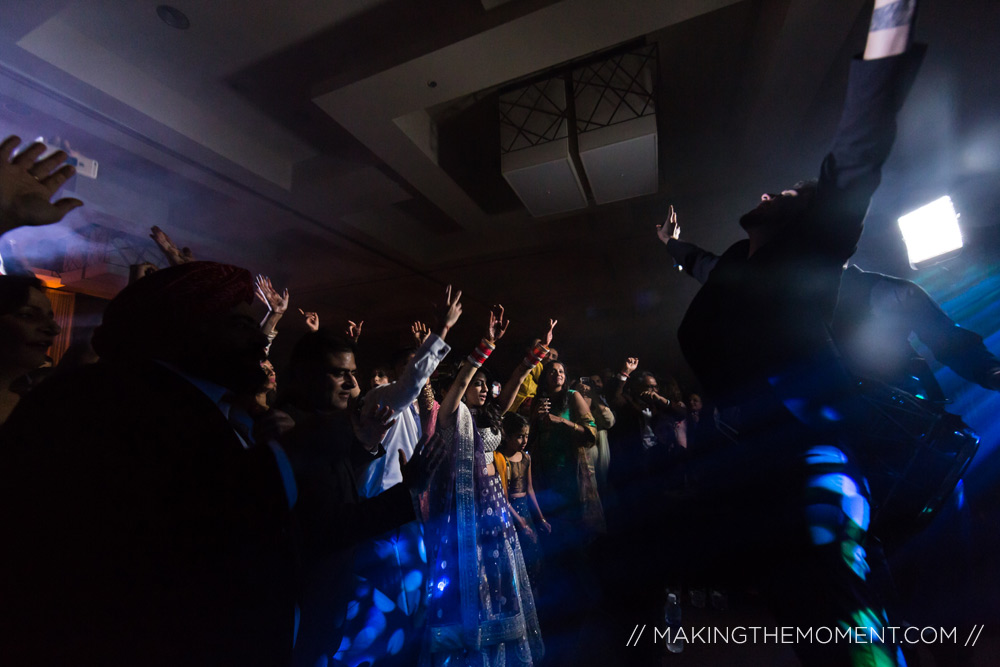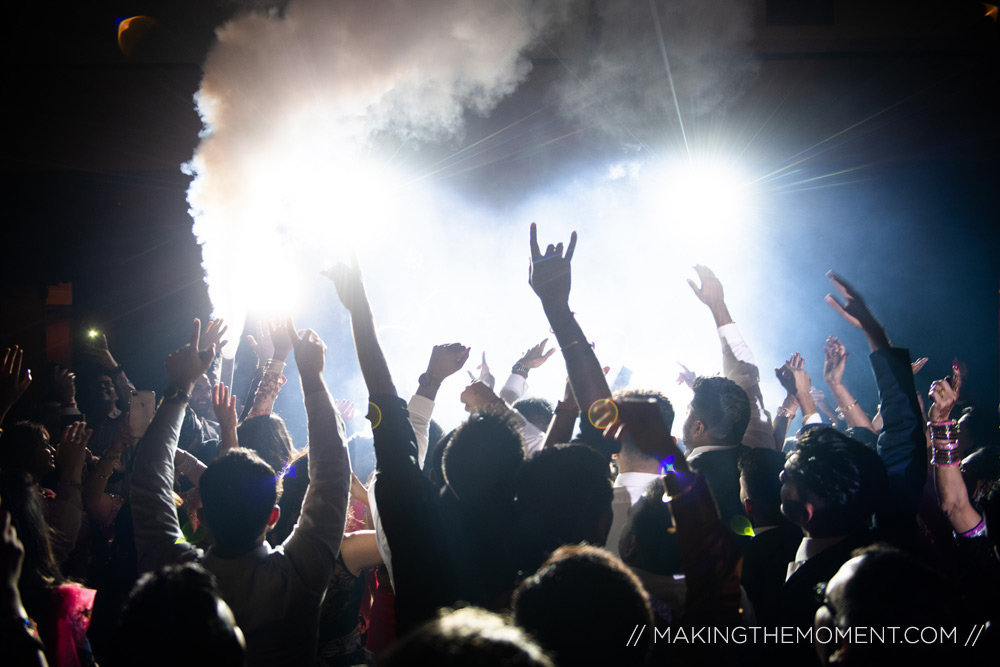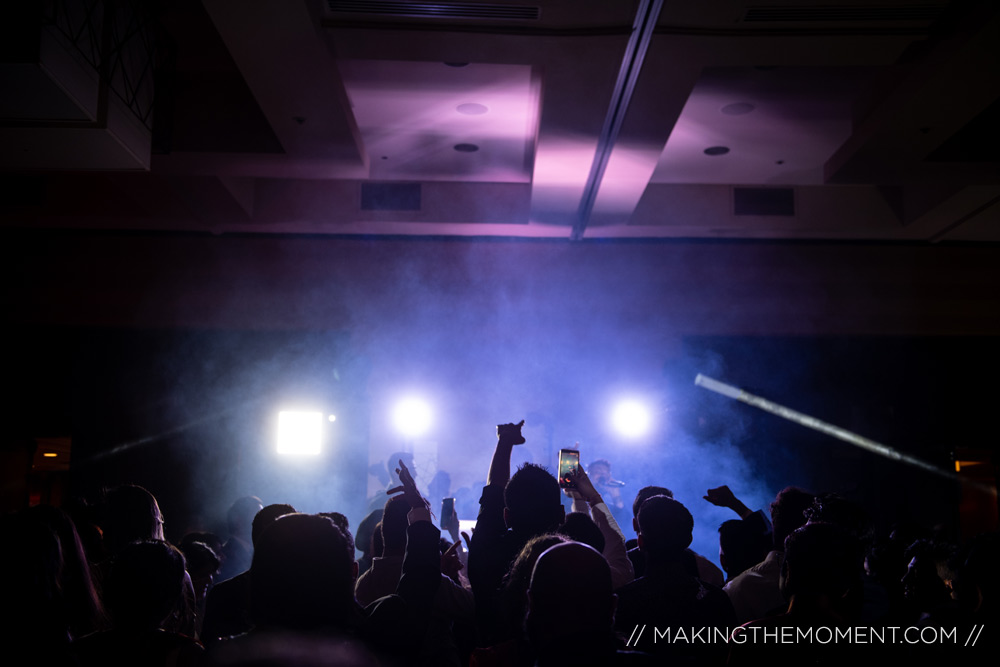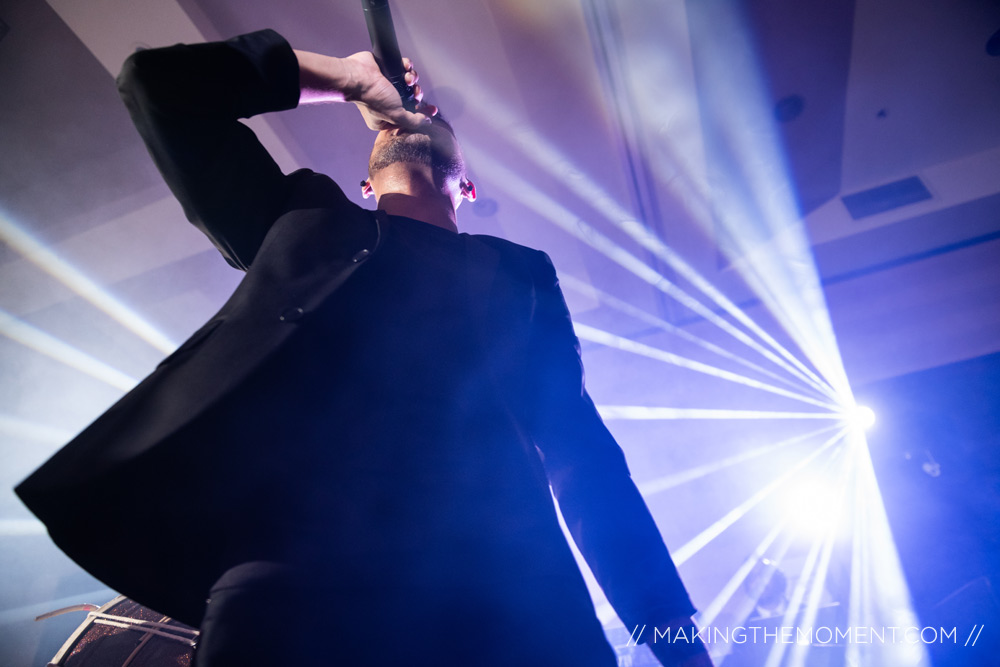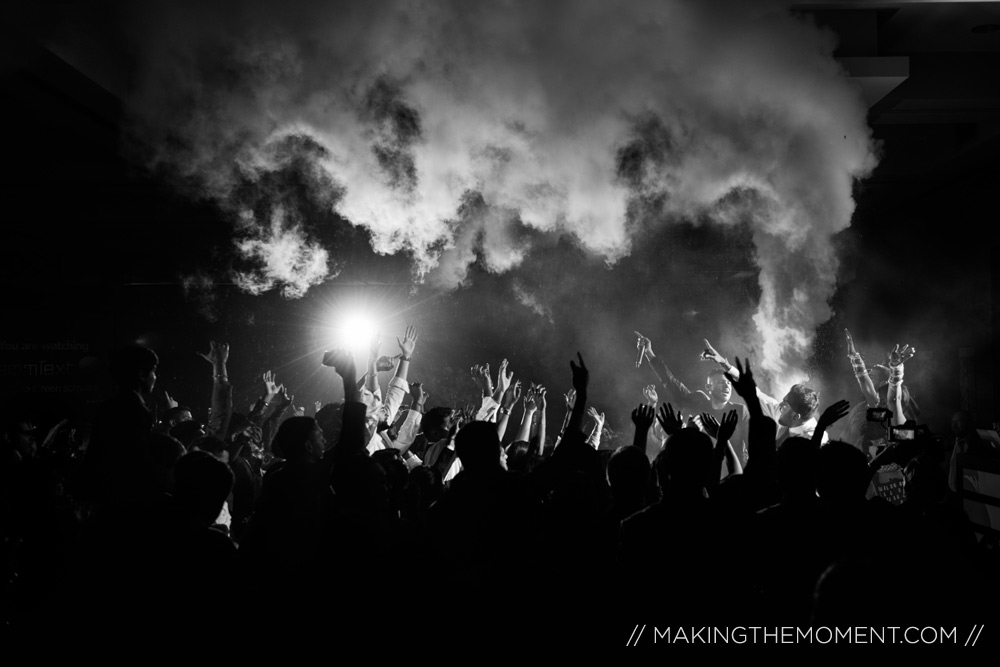 And more CO2 cannons.  Never enough CO2 cannons at your wedding reception.