Orthodox weddings are always fascinating for us to photograph. The noble attire and coptic hymns and pronouncements carry us into another world. They help remind us of the regal roles and responsibilities we escort into marriage, and the great responsibility we carry towards our families and faith.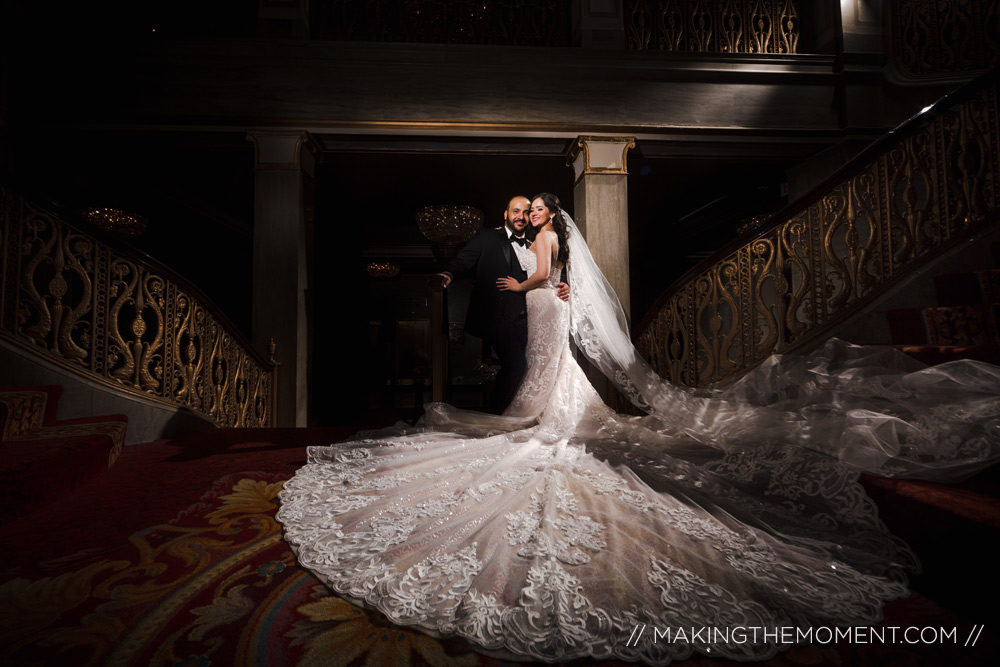 Like the renaissance era of the 15th century [ Yes, our blog is now a history lesson ] Mariam + Jimmy's wedding at the renaissance hotel wedding [ see what I did there? The sweet smell of SEO ] marked the beginning of a new way of life.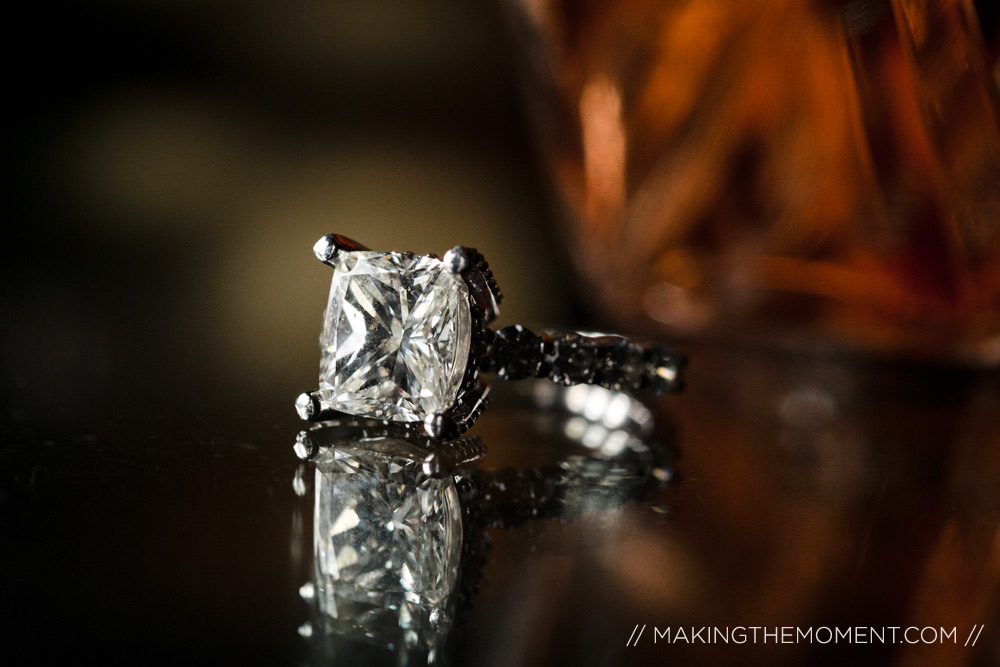 Before we go any further, let me thank the various wedding vendors that helped make this amazing wedding possible;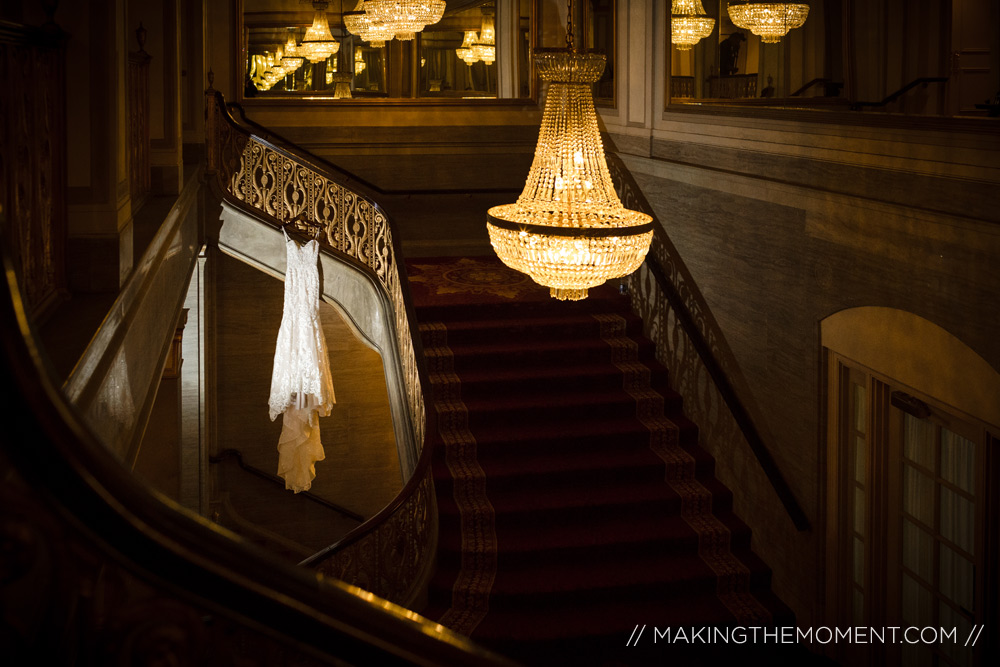 This was Mariam's wedding gown.  We hung it on the stairs at the lobby of the renaissance hotel, the luxury and beauty of the two pair so well together.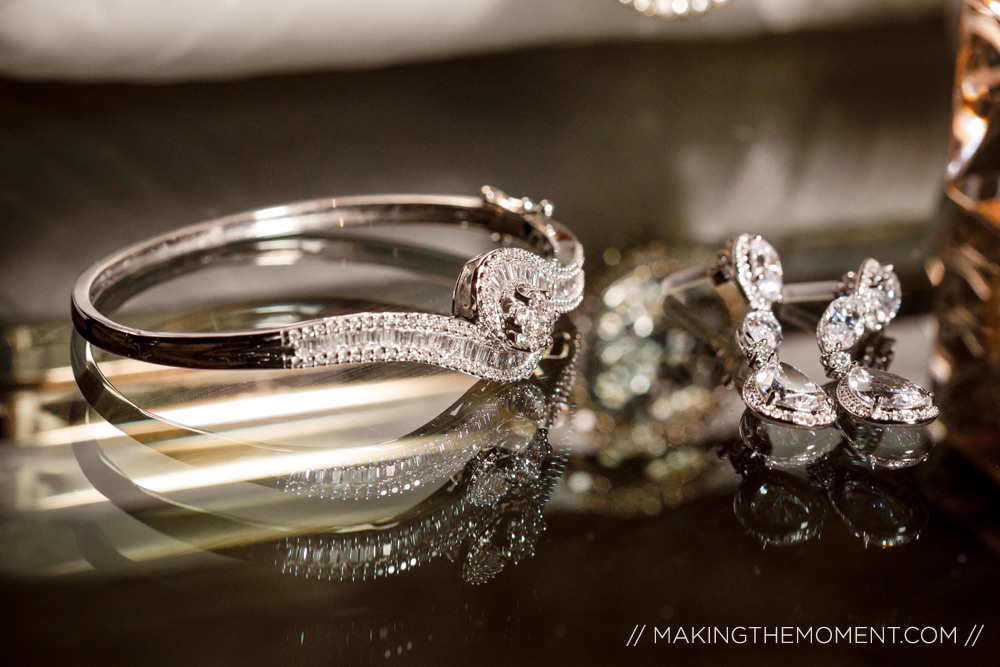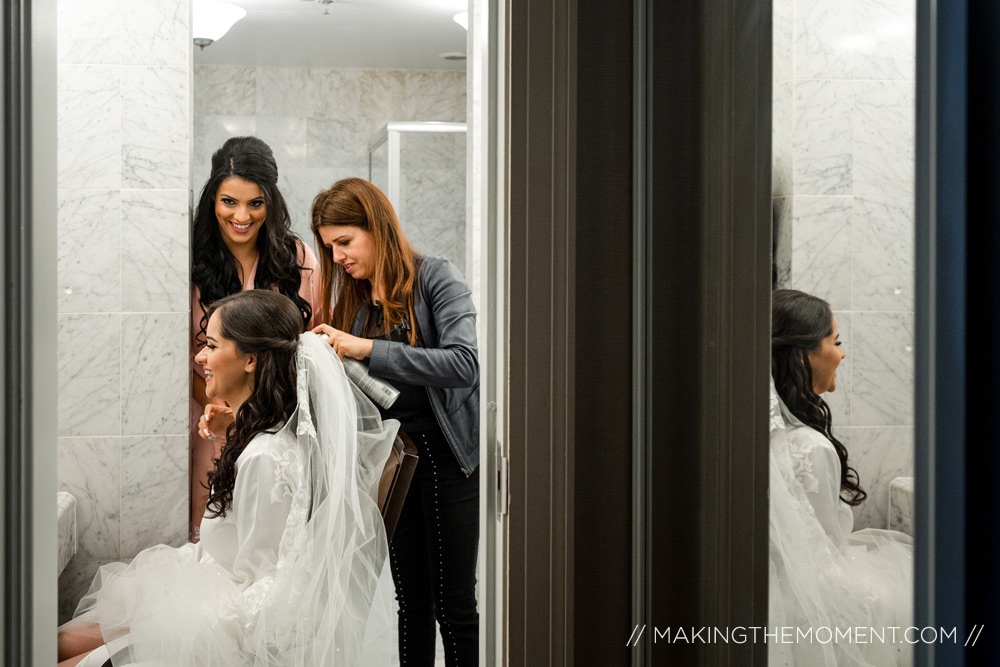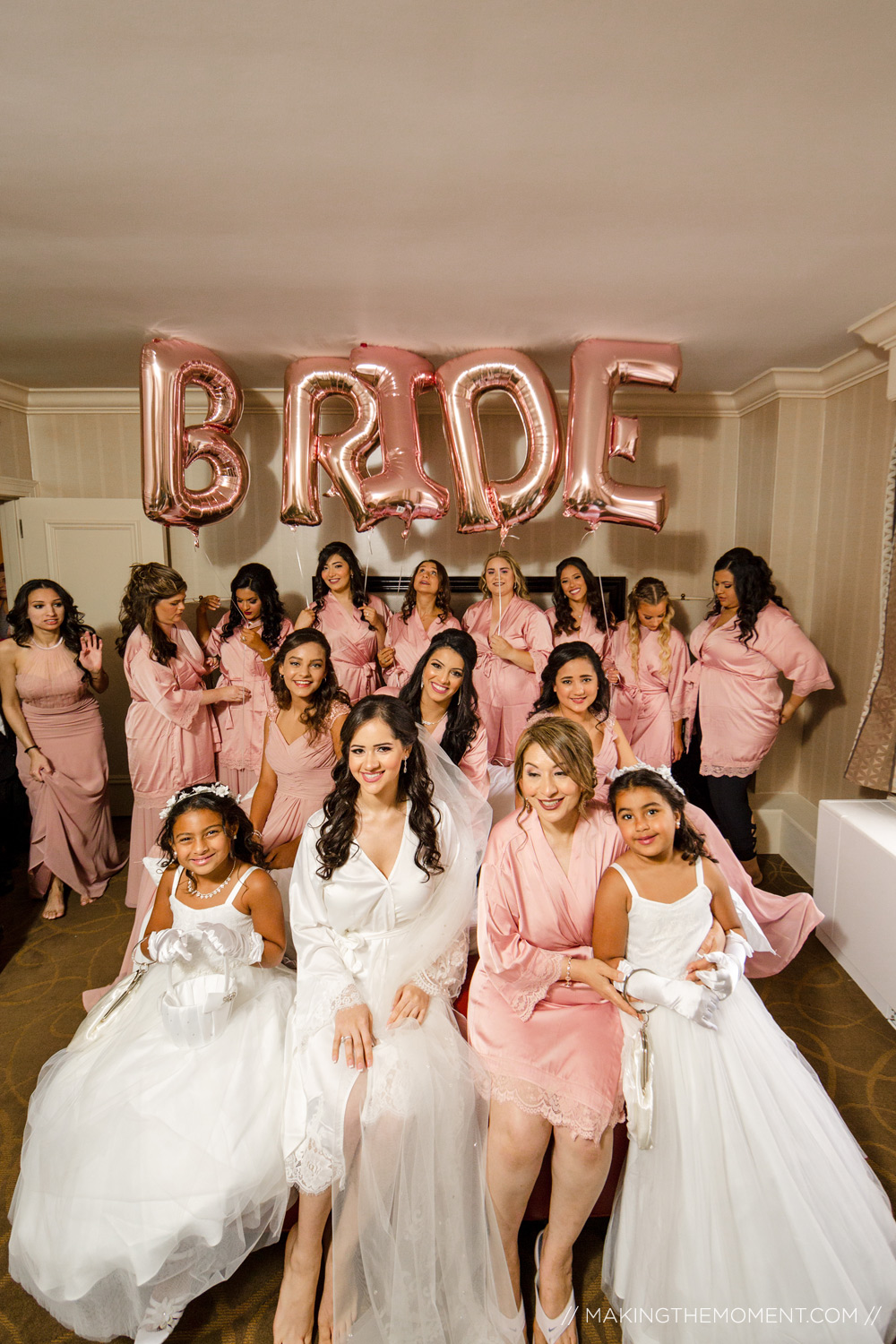 If you didn't know; Mariam is a bride. Hence; the balloons.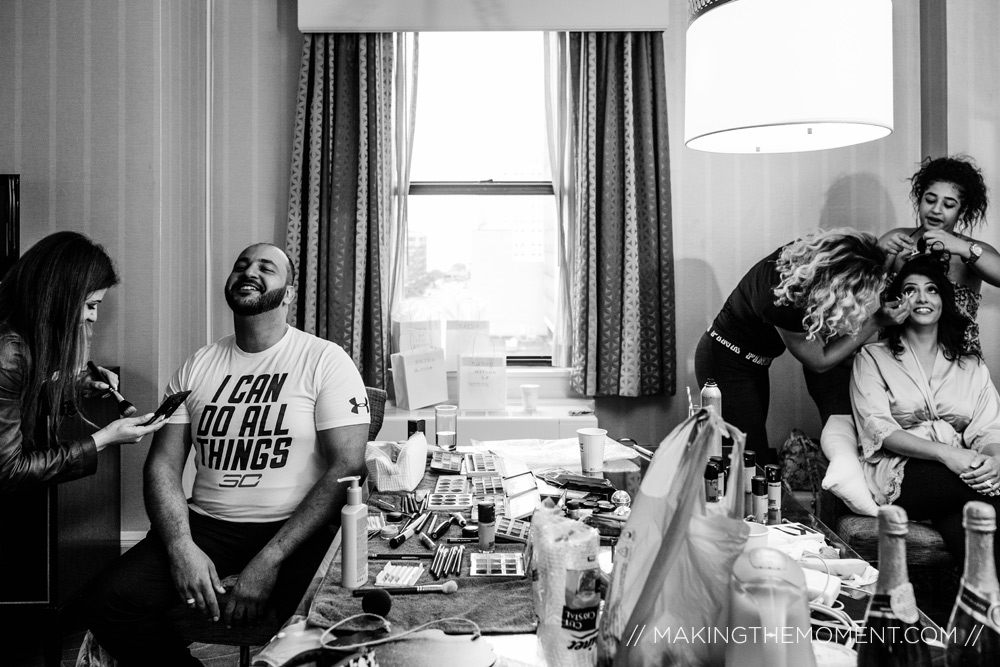 Jimmy is above; having is make-up handled.  #Mansome #Man-up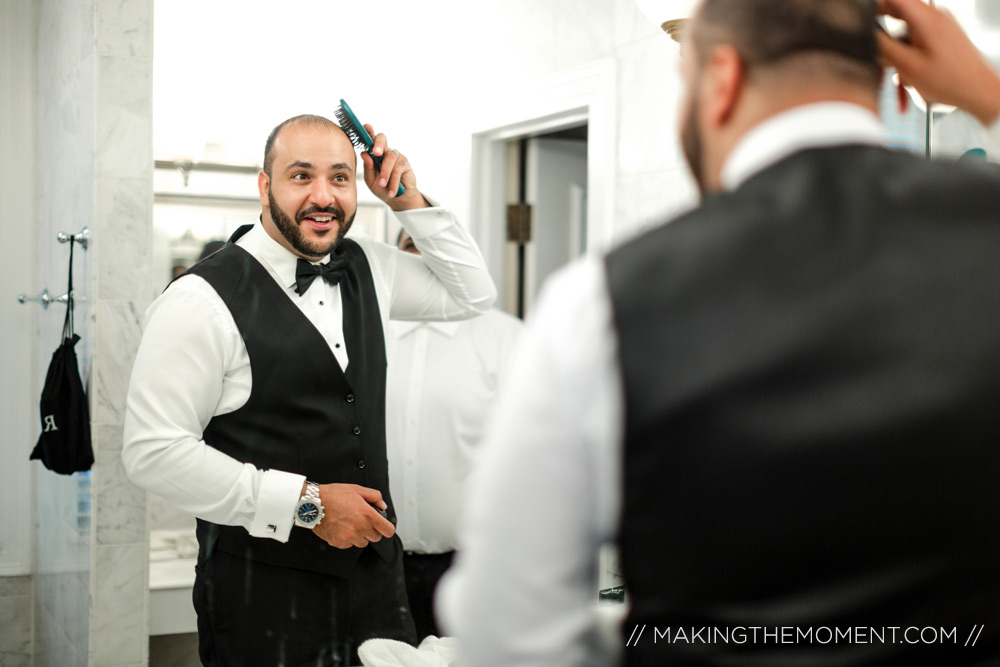 He had considered a perm that morning, but we talked him out of it. #Man-do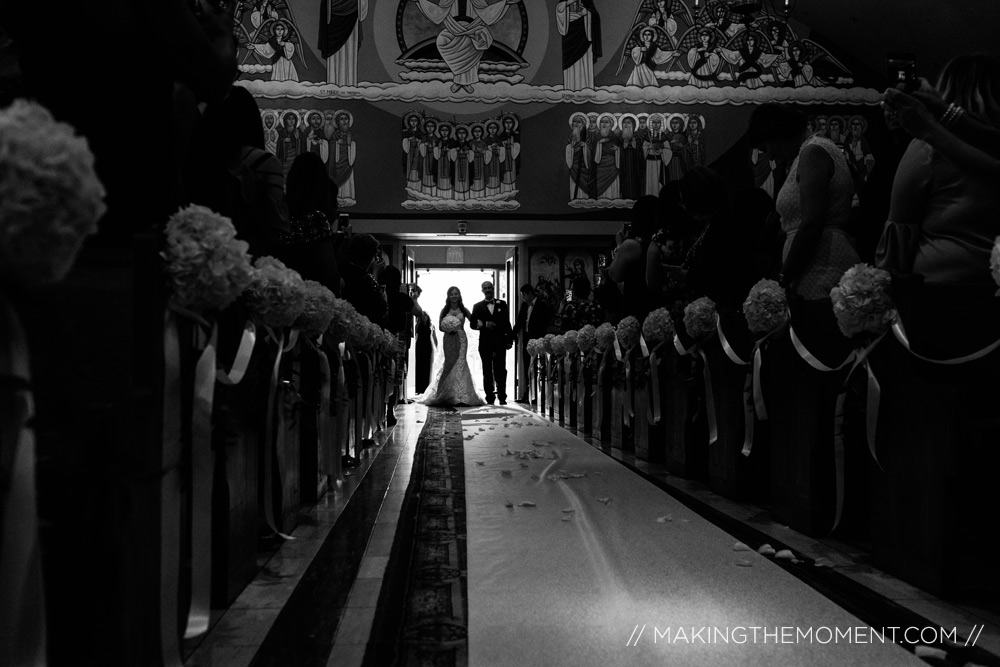 Mariam's entry into the church that day was nothing short of dramatic. Every eye on this lovely bride. I mean [ of course ] those that weren't focused so heavily on Jimmy's killer hair combing and make-up .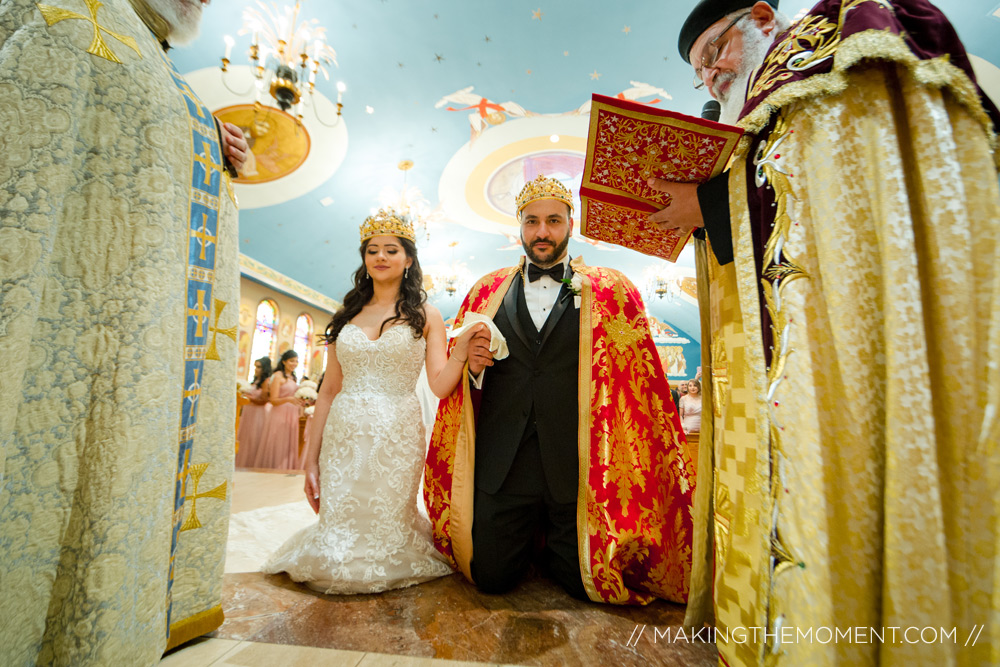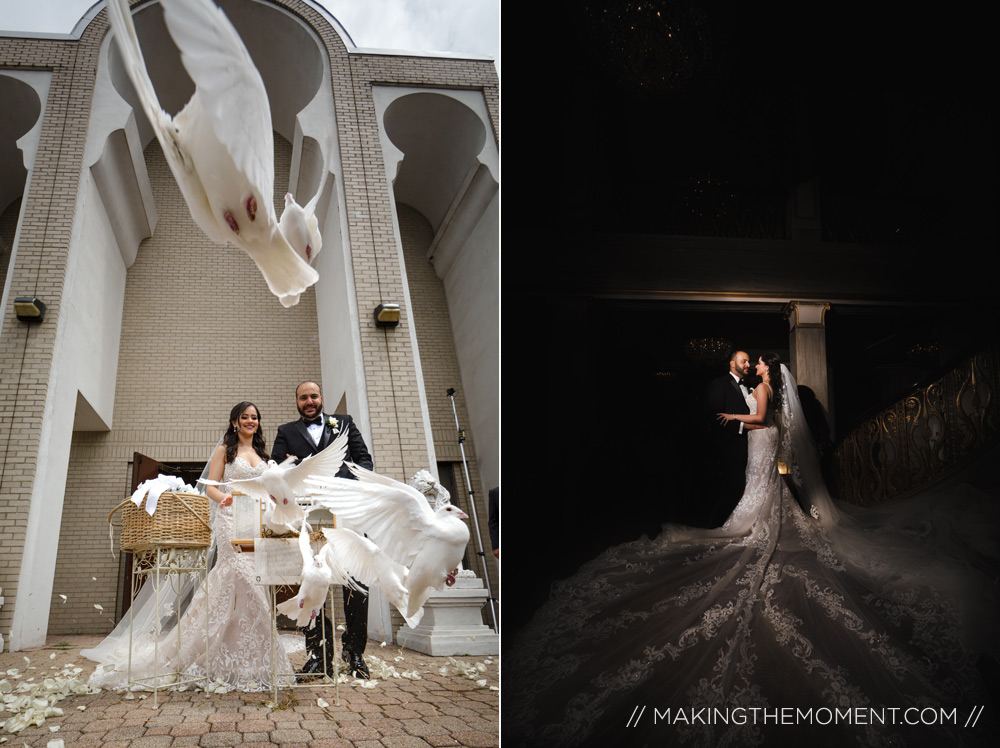 And; DOVES.  Freaking. YES. The two let out doves at the front of their church after their wedding ceremony. "How did the doves get back?" you might ask?  We tied tiny strings to them [ like dove kites ] and then gently tugged them back after a few minutes.  I'm kidding of course.  They weren't real doves but small children dressed up as pigeons [ the costumes are cheaper ]. The children jumped around a bit and we eventually lured them back with Cheetos®.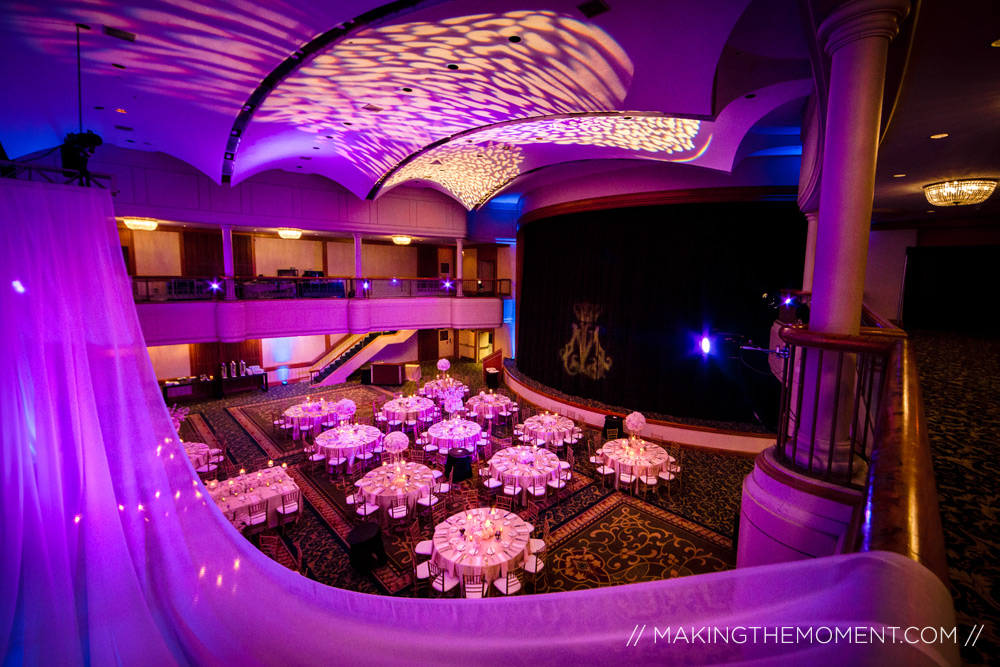 The Renaissance Cleveland Ballroom is a lovely when so perfectly adorned for a wedding reception.  Mariam's wedding reception was expertly attended to, and the affect on their wedding guests was second to none.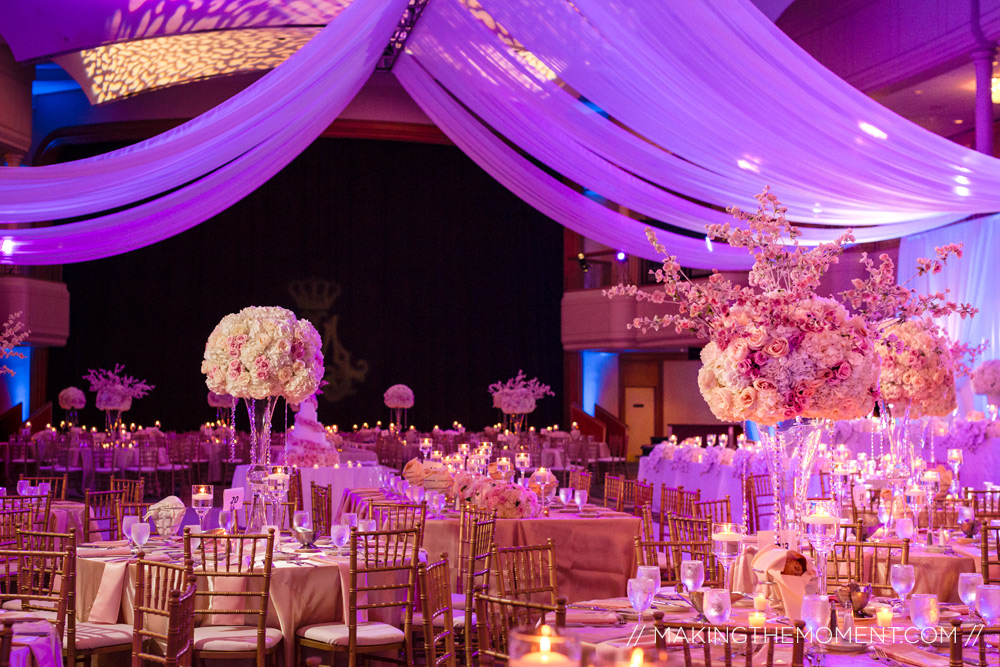 Seriously; check out these wedding florals by Roses for Weddings; they couldn't have done a better job!  The Renaissance was set for a luxury wedding reception.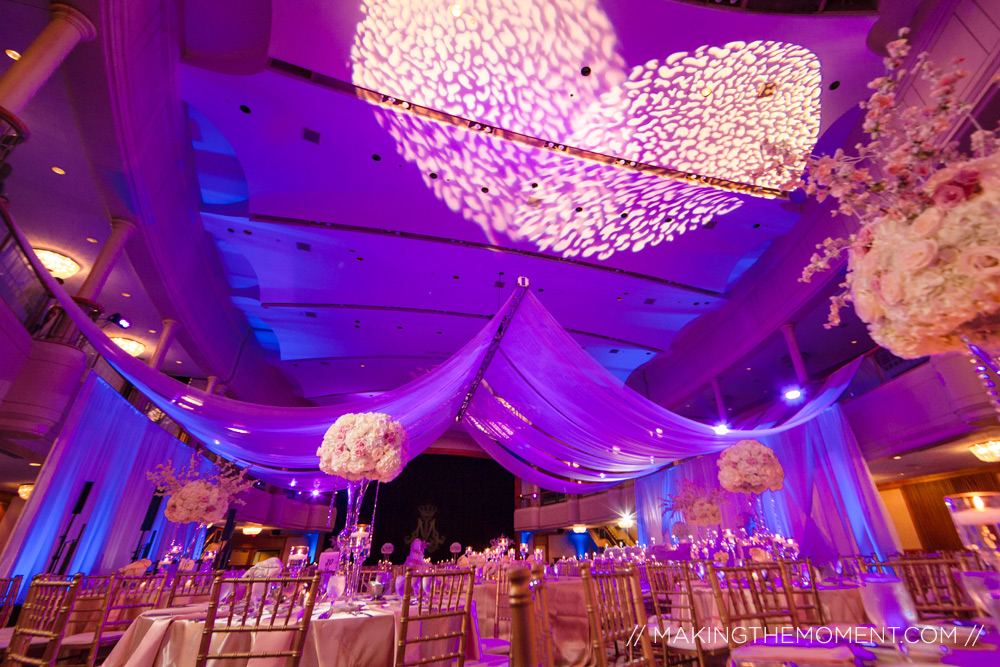 Uplighting plays a major role in your wedding reception, as you can see here in these pictures from the Renaissance hotel ballroom in Cleveland.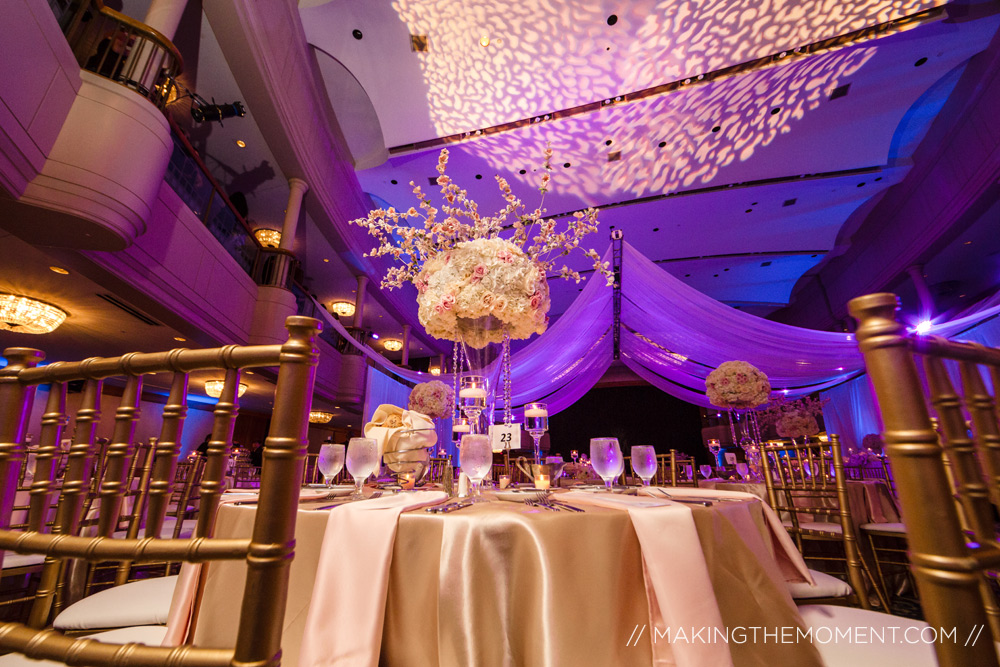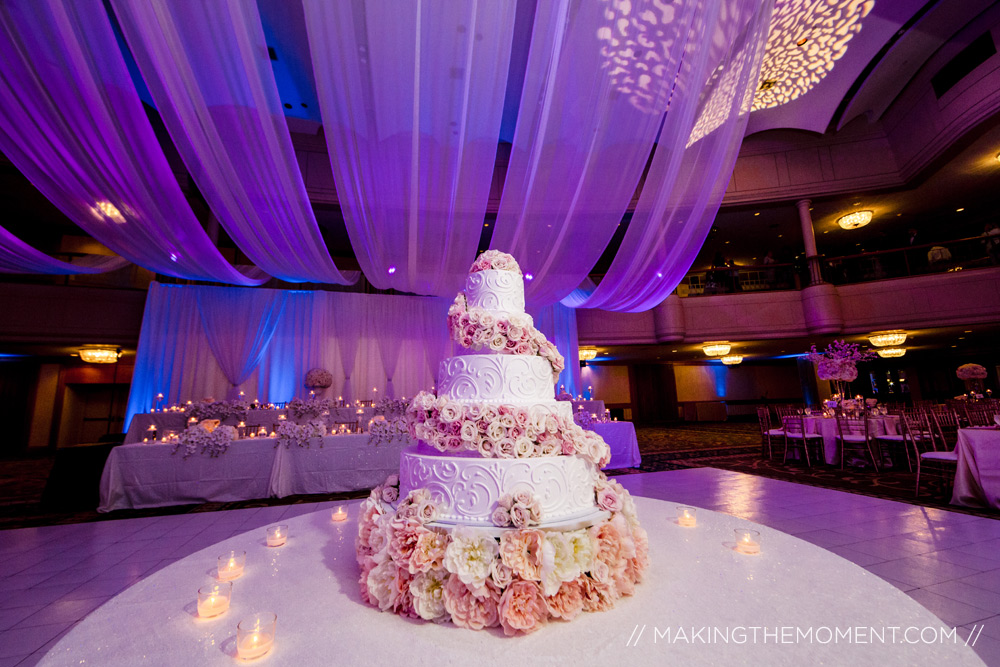 And that wedding cake!  MMmmmmmMMM.  Wild Flour [ I love their name by the way, it's quite the pun ].  In this case, their name is more than deserved [ because of the flowers. and the… uh… flour ].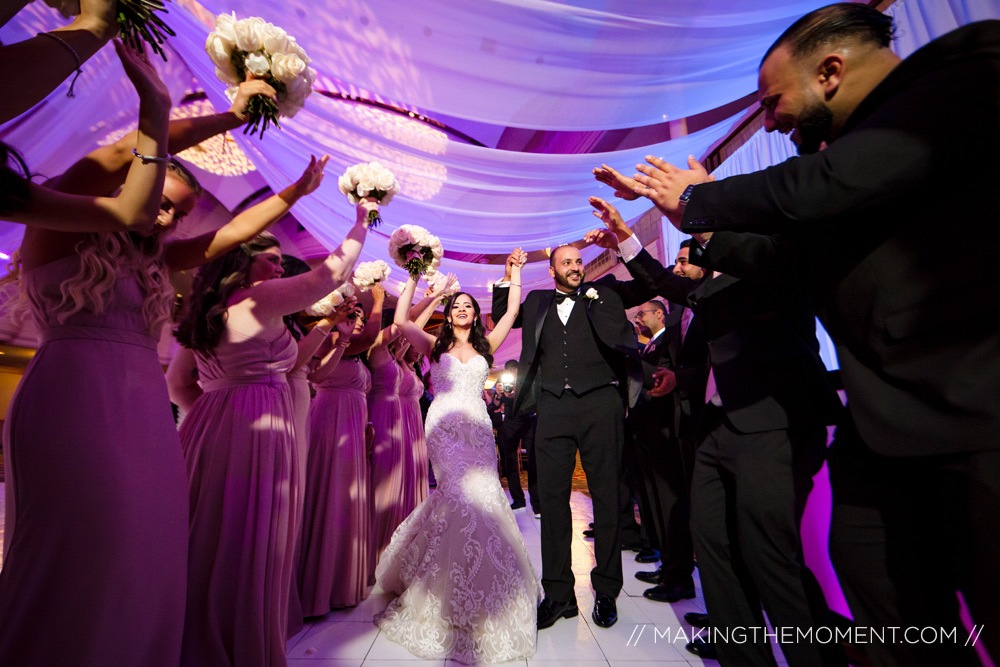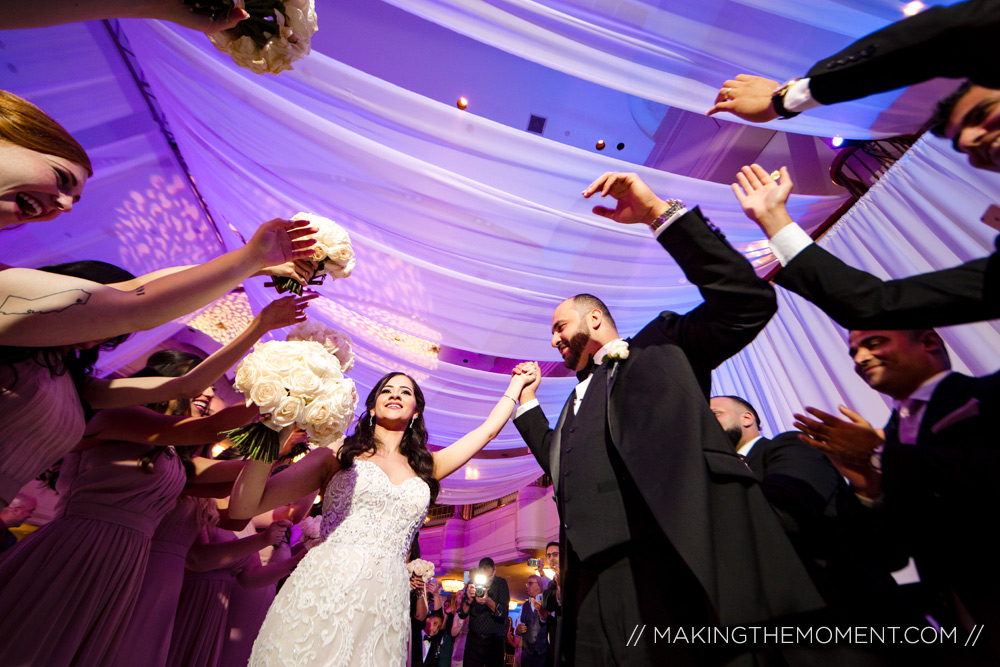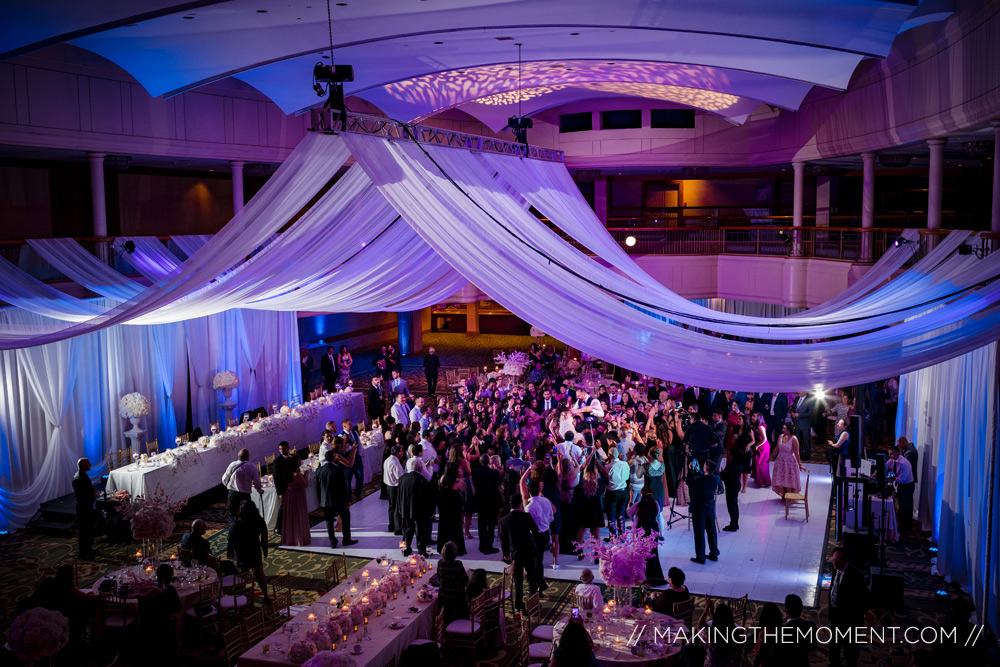 The party at the Renaissance was over the top top that night, thanks to DJ Kyro.  Seriously; check out that dance floor!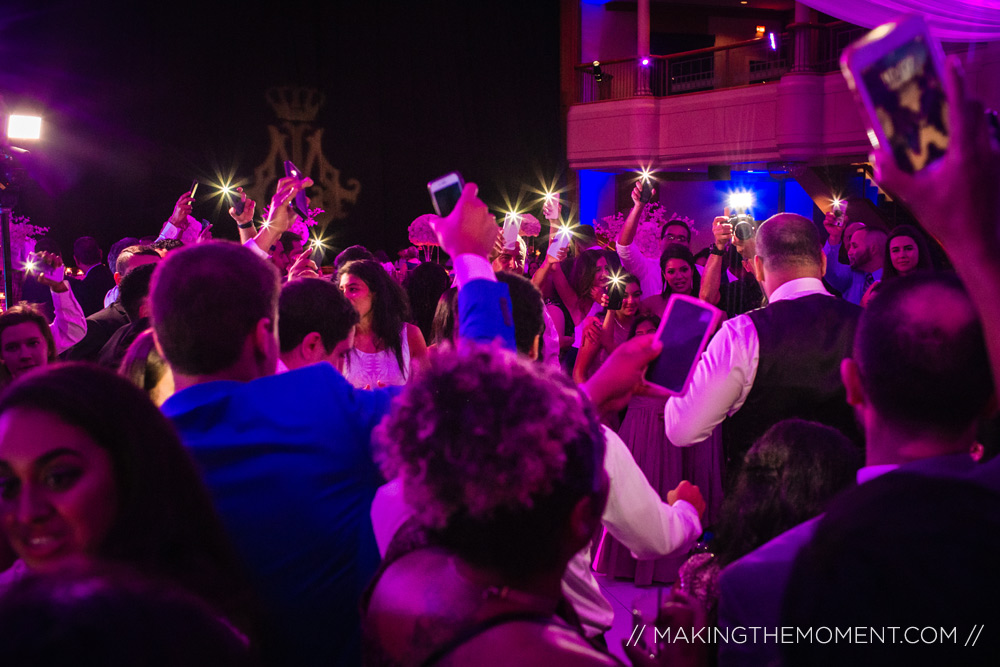 The party is banging.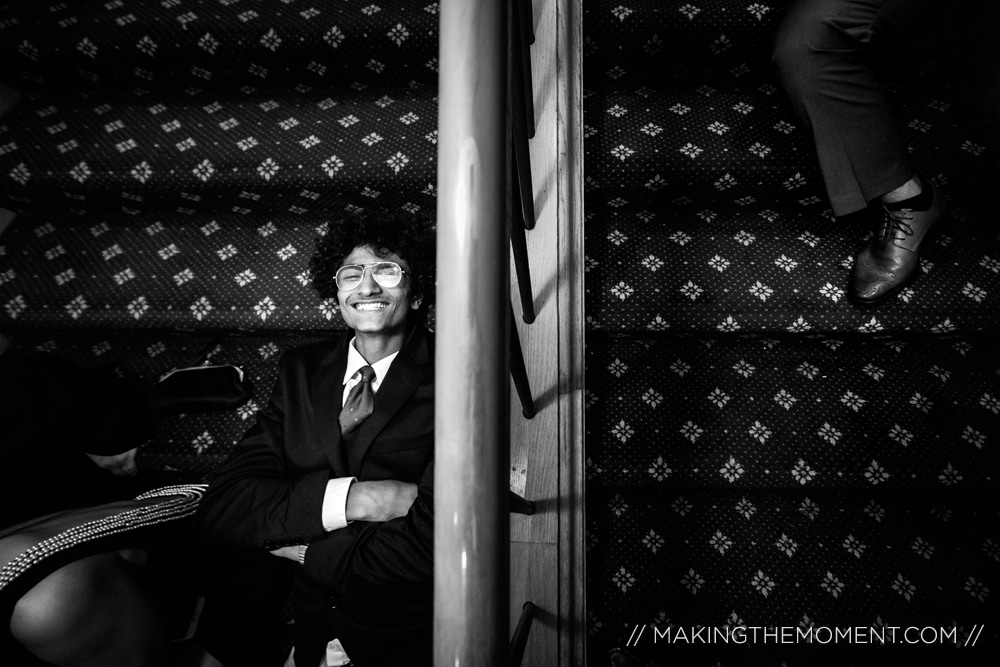 And this guy is sleeping on the stairs.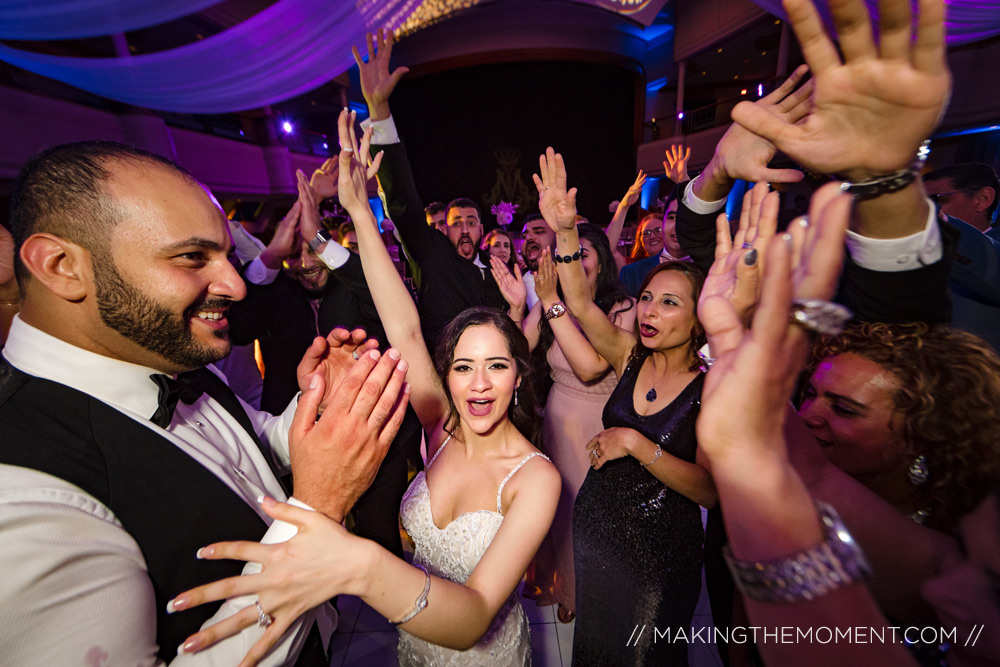 Jimmy and Mariam; thank you for asking us to be your wedding photographers!