Eep, WOOOOHHOOOOOO  It's done. Finizio. Overz.  truth be told, this last week has been a bit overly stressful
[ Real talk; how many times did you correct your boomer gen family members on how leaving a comment on insta works? ]
So, without further delay, ado, proliferation, pause, or stress-induced perspiration, we give you the winners of this year's esteemed Image of the Year!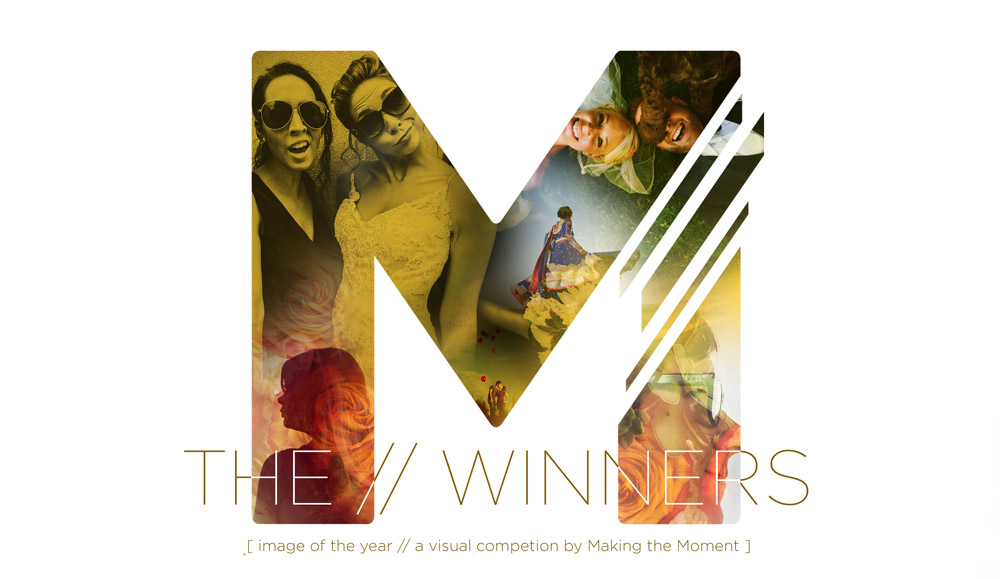 Congratulations to all of our 163 nominees [ as well as our top 20 finalists! ]
The behind the scenes stories are just as intense. One of our couples [ not naming names A + N ] offered to bribe Brett with bottles of his favorite bourbon [ Blantons ] if he would murder some of the competing couples [ to their credit the murdering part was Brett's idea because he didn't want to break the rules of the competition by messing with the vote count ].  Sara found the snake that we lost in the office last year. Katie awkwardly pretended to laugh at Brett's jokes [ as per the norm ]. Anna knitted and attended to her various cat-like creatures. Edric shaved his head. Dennis tried to leave the country. Julina Julina'd. Vince went off on a tangent about his misspent youth.
Then, after all of that, we tallied votes like madmen [ and madwomen ].
Here they are; your 2021 Image of the Year Winners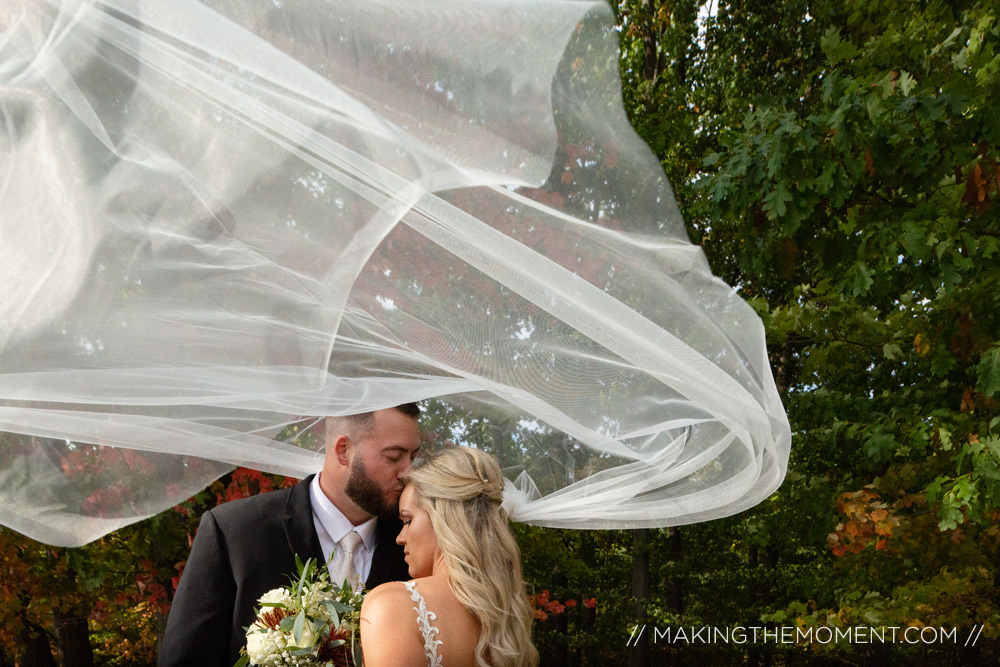 IMAGE // OF THE YEAR
Taryn and Bryan. Not only do their names share a surprising combination of re-arranged letters, This couple fought tooth and "veil" for the most prestigious award bestowed to any bride and groom; the Image of the Year. Captured by Brett, we're happy to make a-veil-able all the prizes deserved to the happy couple [ 24×36 Custom Metal Wall Art + $250 Print Credit + Brett is already prepping his spiderman costume ]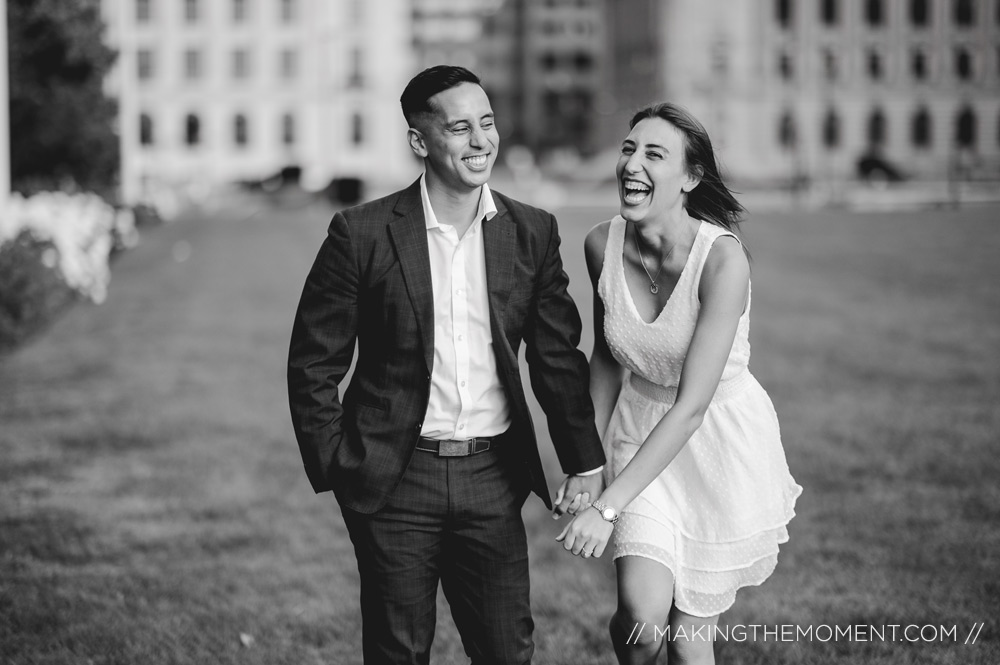 SECOND PLACE // IMAGE OF THE YEAR RUNNER UP
Amanda and Nick. While these two are eagerly walking joyfully towards their forthcoming marriage [ we'll be photographing their wedding this coming July ] their genuine smiles and laughter touched our souls. Was it their Nick's killer jacket and pant combo that won our hearts? Was it Amanda's whole-hearted laughter and well maintained teeth that netted them second place this year?  We'll find out in the next year's Image of the Year competition… as we're quite sure they'll be in it to win it one year from now. Amanda; Brett mentioned something about dropping off bourbon to the office in advance next year…?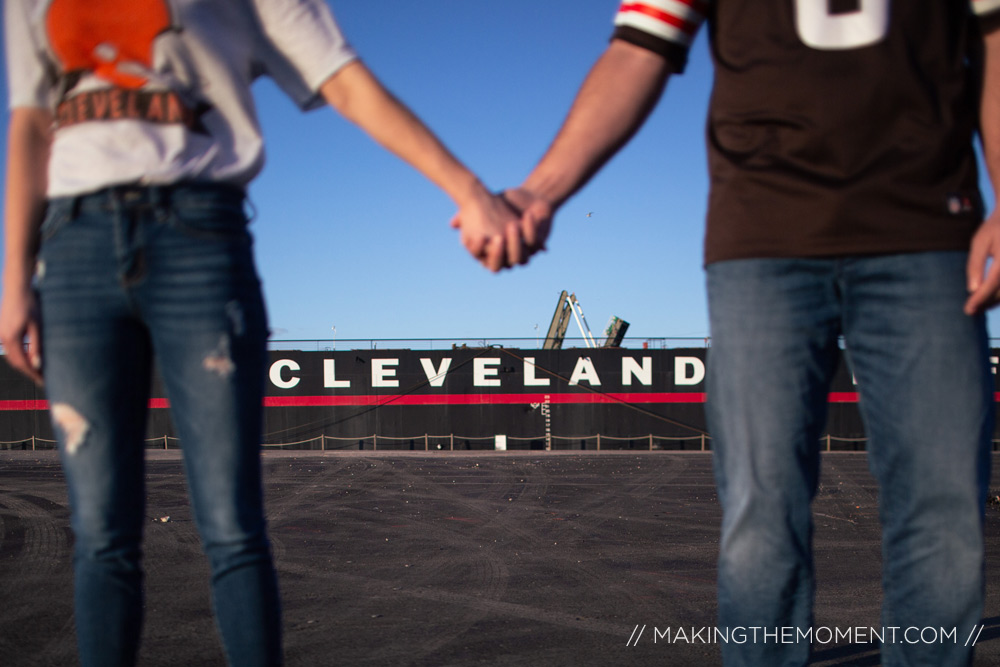 THIRD PLACE // IMAGE OF THE YEAR RUNNER UP
Allison and Ryan. While taking third place in this competition; it's important to know that this couple's relationship is second to none. However, much like all things competitive involving the city of Cleveland, they had a promising start but couldn't quite pull of the championship. Photographed by Brett during their engagement session, we're confident we'll see them be strong competitors with their wedding image next year.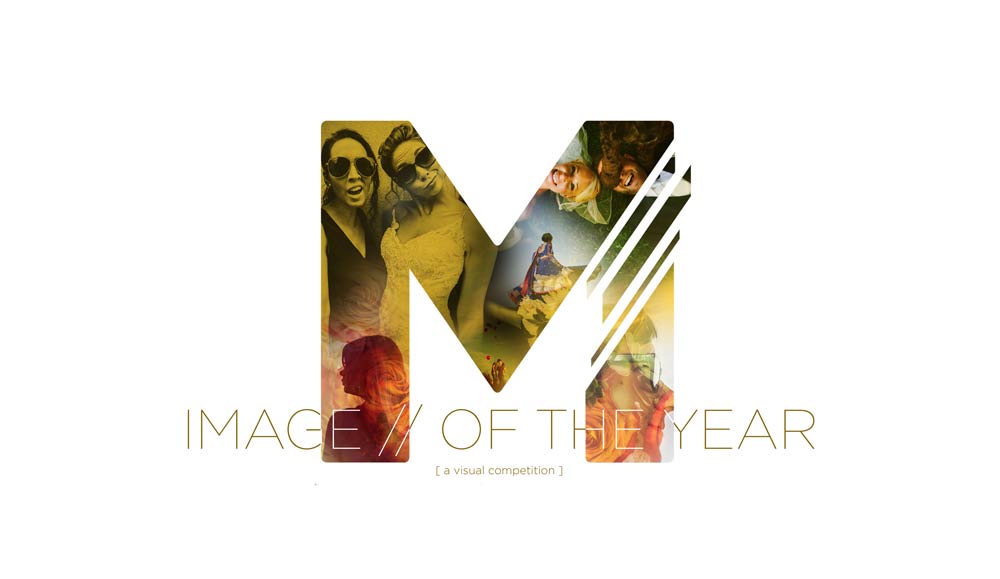 If you're new to Making the Moment, you might be unfamiliar with our Image of the Year Competition. Just this week, we nominated 163 images – one leading image from each of our wedding photography, engagement session photography.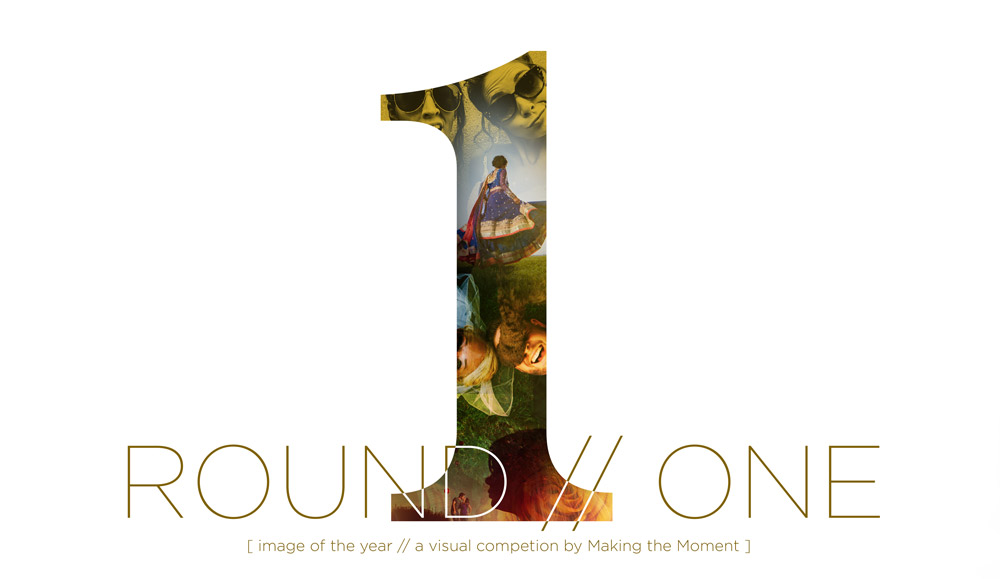 Each image was then submitted to our Facebook fan page for open voting by our awesome community of friends, clients & fans. Here's the original nominees if you had missed them.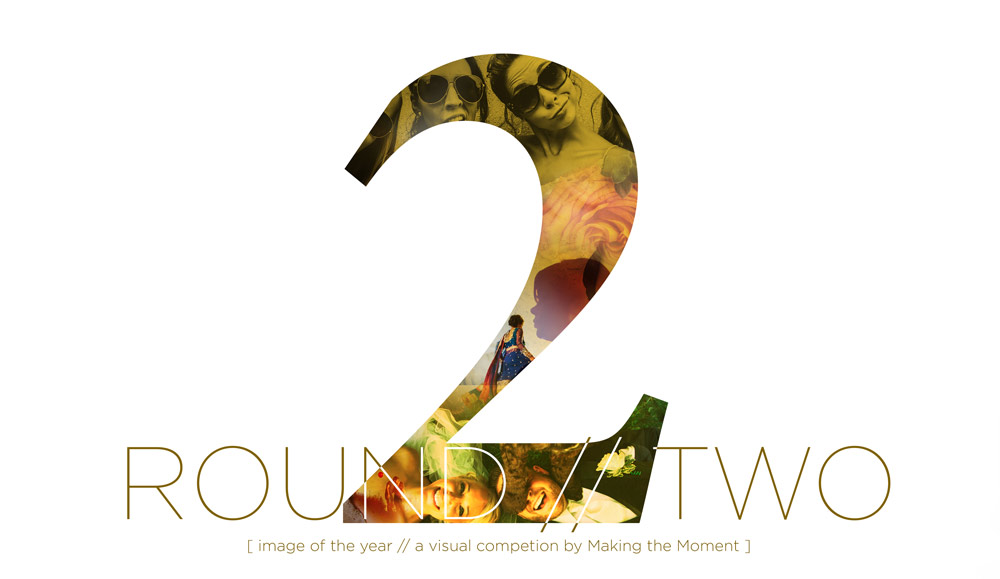 After a few days of open voting, we selected the top 20 images from the open voting to move forward to a second round. These images were voted on by thousands of good people [ like you! ] and they represent the best of our creative, Cleveland based photography company. If you'd like to see the top 20 finalists, here's the skinny on all of that.  Basically, all of you lovely people took over Facebook and Instagram.  It was alarming and a tad disturbing, but I'm none-the-less proud of you.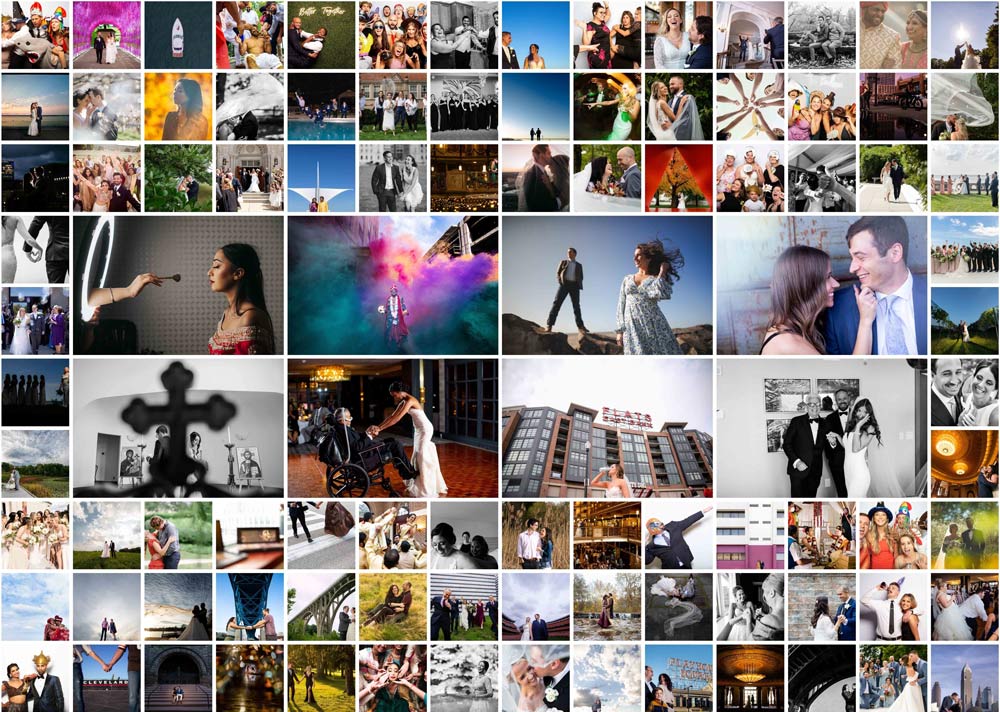 IMAGE OF THE YEAR GRAND PRIZE
Valued at over $1000 bucks, this is worth fighting for *

24×36″ Metal Wall Art Print with B.A. [ bad-ass ] Metal Stud Post Hangers. Yes – Complete Awesomeness
$250 gift card to the Making the Moment print lab
Katie will show up at your office with a special gift **
Brett will don his spider-man costume and run through your neighborhood doing jump kicks***
Image of the Year Runner-Up
Great stuff happens here for our second place winner

$197.12 gift card to the Making the Moment print lab
A bollywood style film produced by Anna involving mannequins and a taco  [ $318 street value ]
Sara will make an impressionistic era style oil painting themed around your conception. yes.*****
We will toilet paper any house of your choosing. And then "mistakenly" do your house instead
Image of the Year Almost Winner [ 3rd Place ]
Amazing awesomeness still happens here for our third place winner

$50 gift card to the Making the Moment print lab
Vince will realize his career has officially spanned two decades and call you to tell you about his Emmy
Some play-doh® that Julina half-assed into looking like a trophy
Dennis. We're going to give you Dennis.
** It's Katie's husband Garrett. He bites.
*** He'll do this completely drunk and probably get arrested again.
**** Sara literally made one of these for Brett for his 40th birthday this year. It is Awesome and weird.
******There's no 6th star. PSCYH.  Remember when that was a thing?  When people said "psych" or "NOT!".  OMFG I'm getting old.