Lisa and Jon are the life of the party! They know how to love each other, encourage their friends and have a blast all at the same time! Hanging out with them on their wedding day was the tops. Congratulations guys!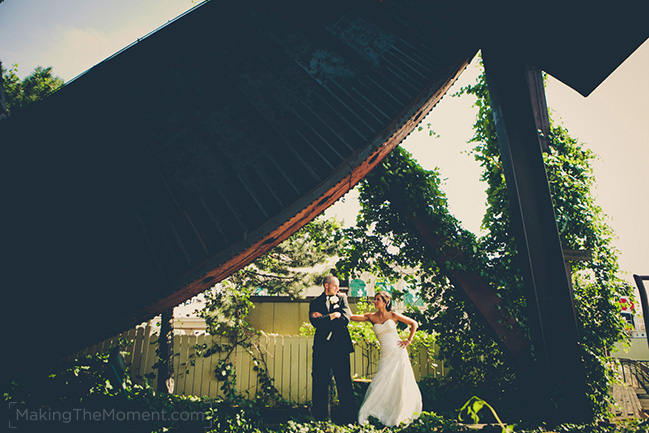 We spent some time for their creative wedding photography session in Cleveland at some more industrial/distressed locations – pretty nifty.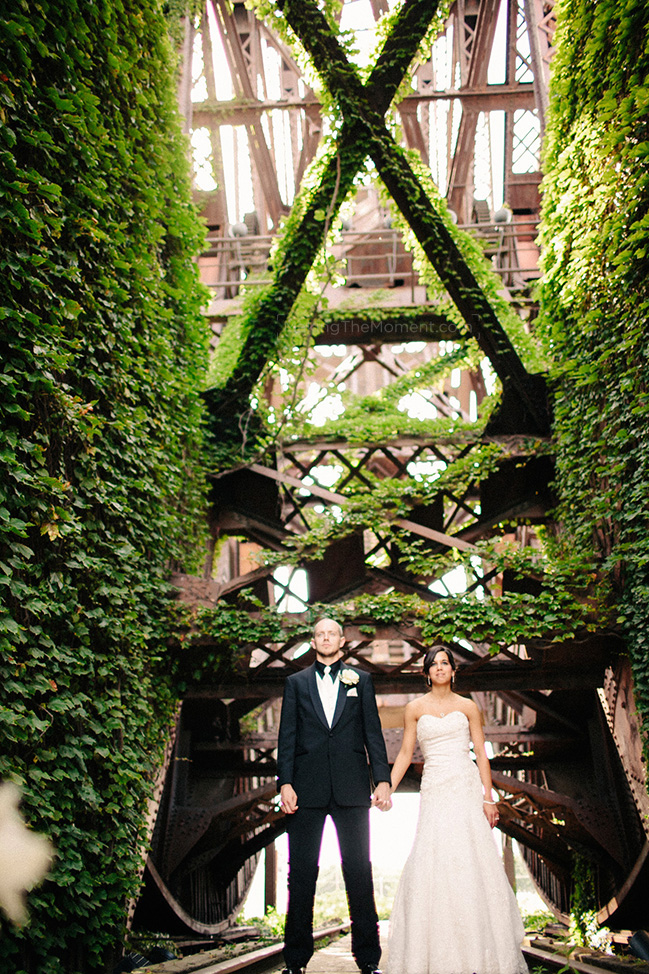 This now defunt railroad bridge set us up for some beautiful wedding photography. When we photograph weddings we like to find the image and couple in the moment – seeing what the environment and the light give us to photograph with creates incredibly unique wedding artwork.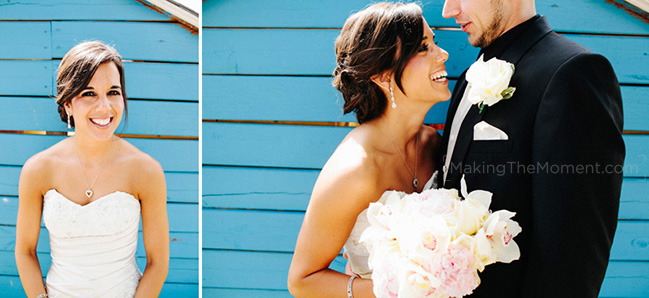 And I love to let couples loose – letting them be themselves and relax in front of the camera. It creates very natural wedding photography, and images that speak to who people are.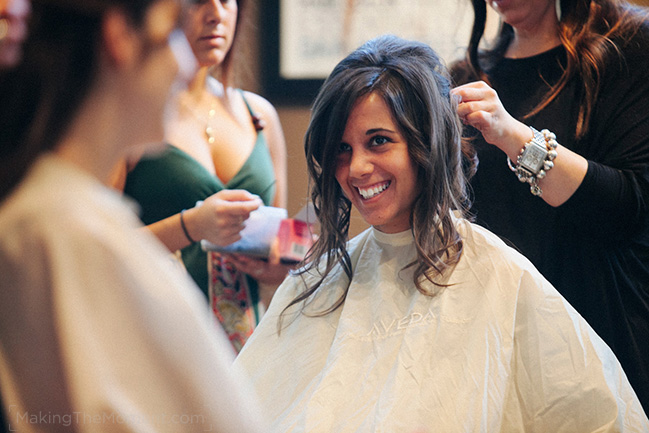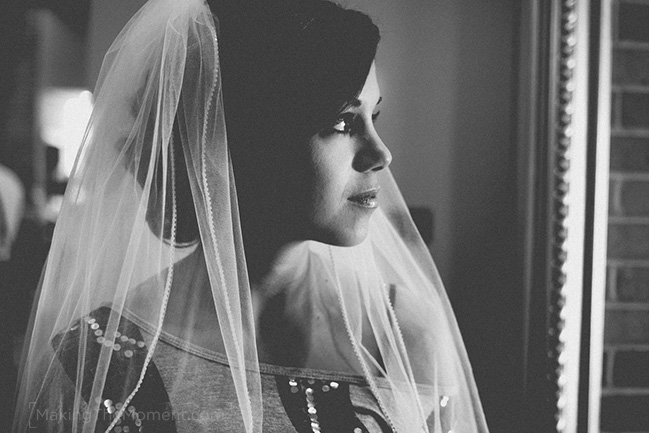 Candid wedding photography plays a huge role in our approach to wedding photography. Being present and yet non-intrusive is something that helps us as photojournalistic wedding photographers in Cleveland.

Jon and Lisa had their wedding at the Chagrin Valley Athletic Club. It was a beautiful day for an outdoor wedding in the summer sun of cleveland.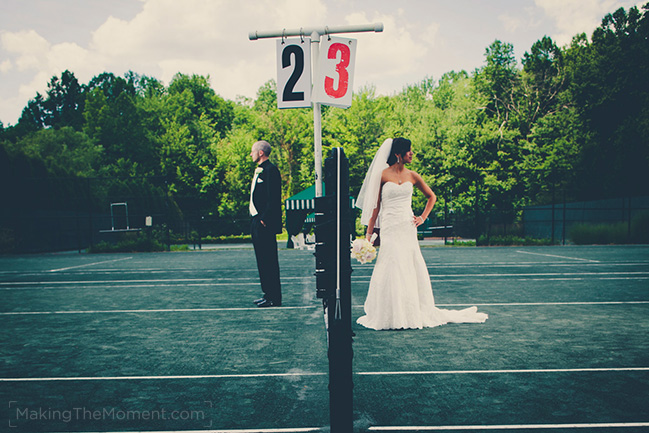 We like looking for the wedding date in random places to build into some images 🙂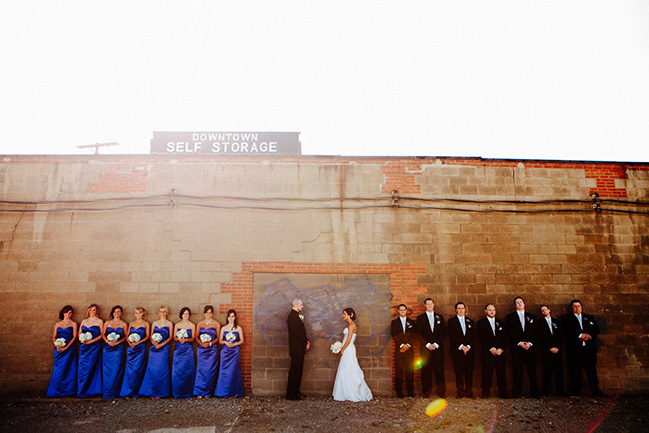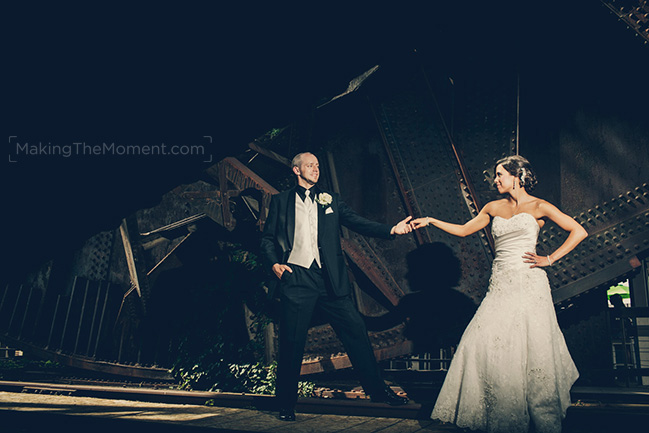 I loved the mechanical nature of this structure, paired with the elegance of Jon and Lisa's care for each other, the whole thing seemed poetic. I could have shot all day out here with them!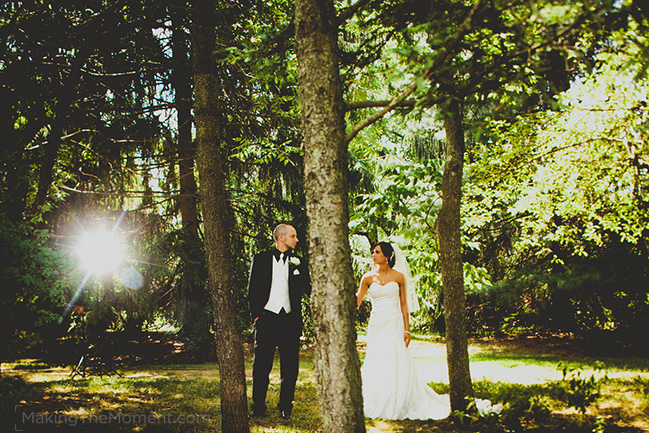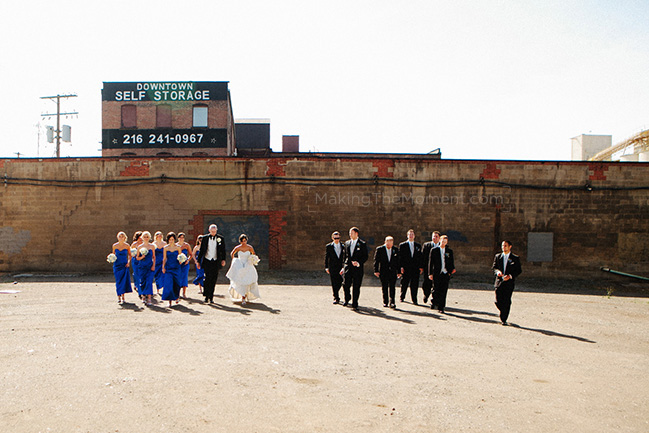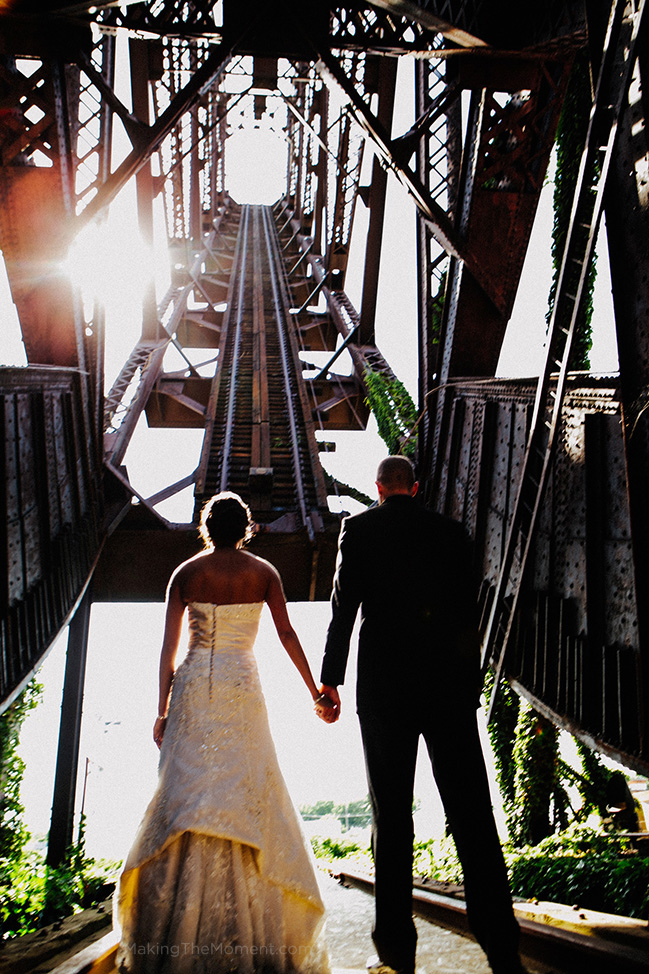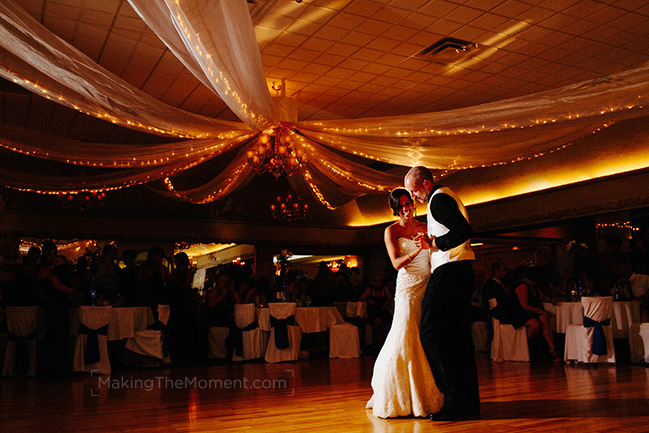 With the wedding reception at La Vera Party Center, Lisa and Jon had a wonderful night with family an friends.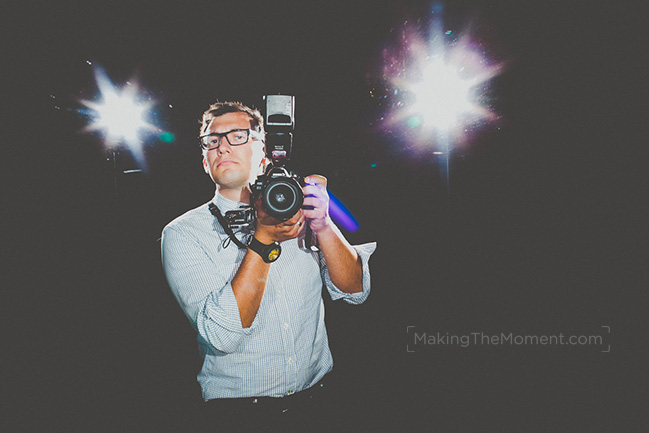 Sorry, I couldn't resist 🙂

The party was epic – thanks to the talents of A Bride's DJ.

Lisa and Jon, thank you SO much for choosing us as your cleveland wedding photographer. The images rock, and working with you two was a downright pleasure. Much love to you both!