I love traveling for inspired and fun weddings – and what a joy it was to travel to Boswell Pennsylvania for Michael & Nicole's beautiful (and ridiculously fun!) wedding.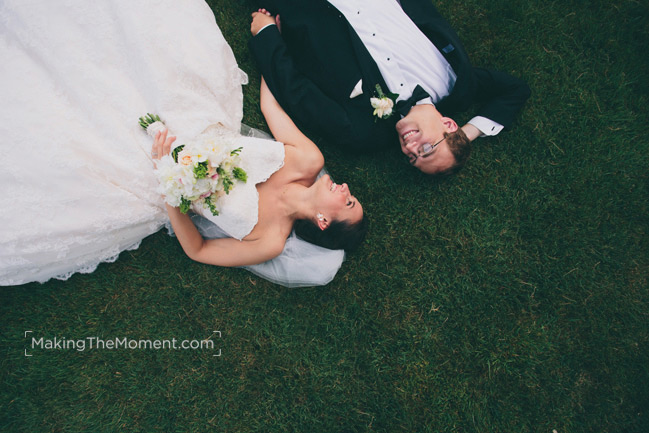 These two are a perfect match – Nicole has a joy and spirit to her that is infectious to be around, and Michael's strength, confidence and steady composure leave you feeling comfortable and at ease.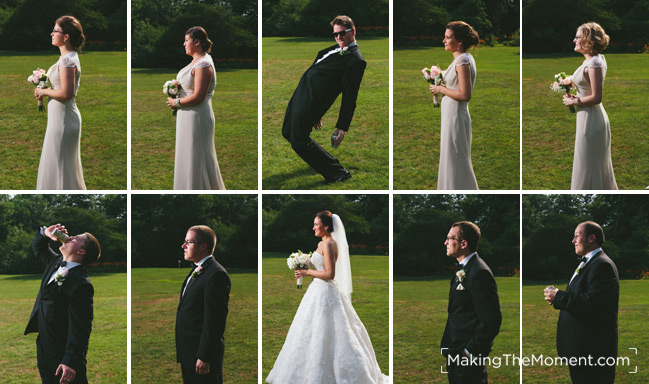 Their bridal party was a complete riot – I loved this group. I can't tell you how much fun I had crafting and creating imagery with them around the grounds at Green Gables.

You have to check out Nicole's ornate wedding invitations. They tell such a story of the feel and theme of her wedding. Complete with custom designed and themed handkerchiefs with wedding details, the wedding carried something of a "traditional southern" feel, but yet still maintained it's modern edge.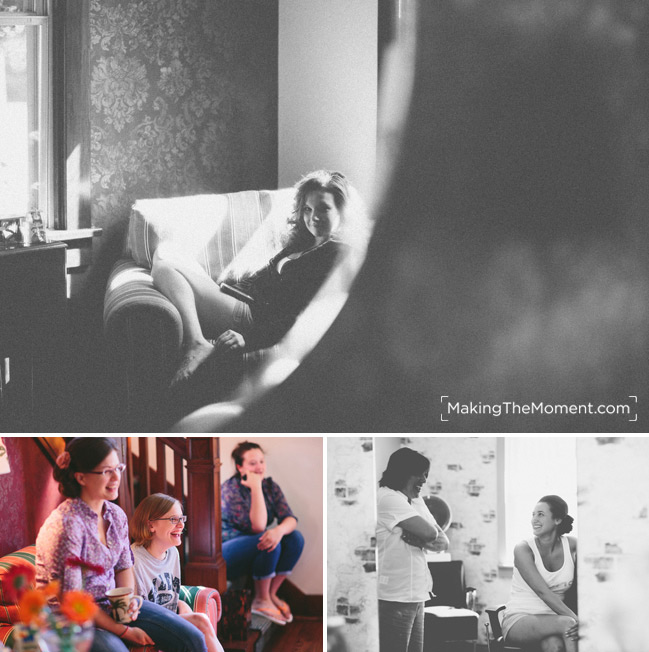 I spent the morning with the ladies, capturing and preserving the moments of the day through reportage / photojournalistic wedding photography.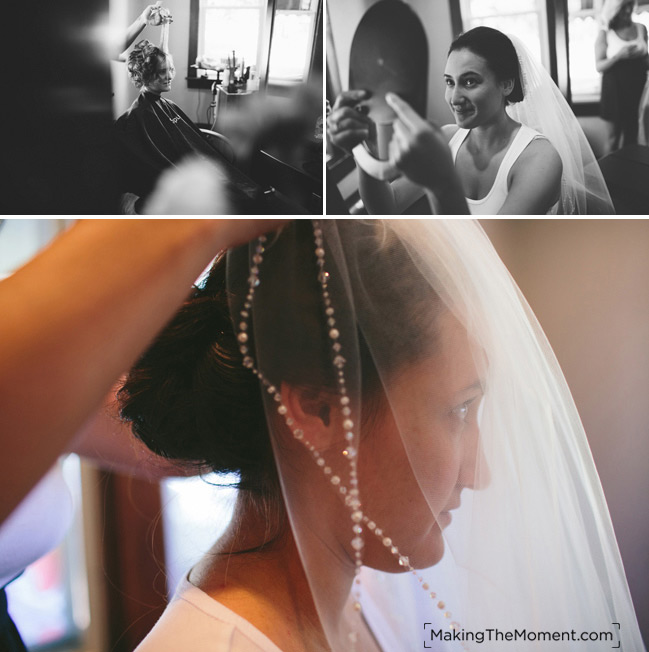 Little moments like the above make up a wedding day, and if a photographer is not able to capture and share these stories well, I feel the identity of the wedding day can be lost over time.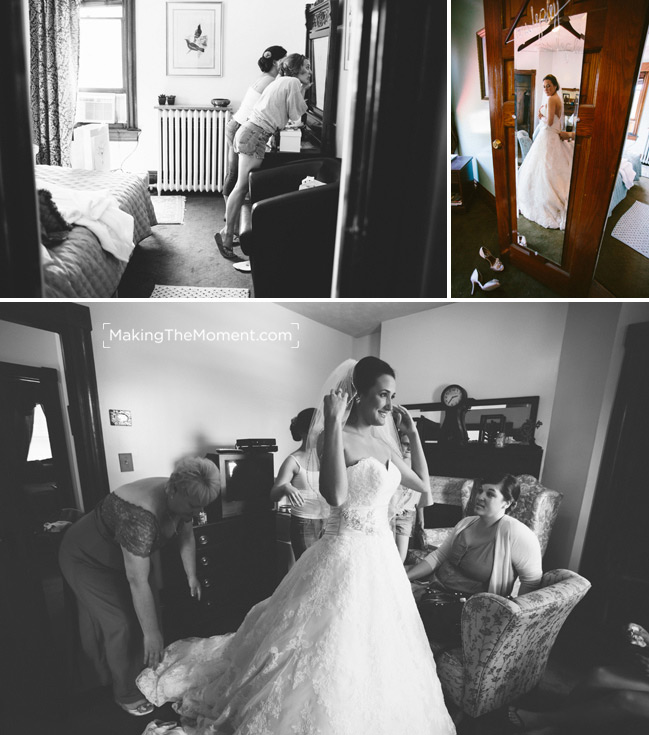 I'll never forget Nicole putting her dress on – I asked her how she felt and she looked in the mirror saying "I feel beautiful – just beautiful". And she did 🙂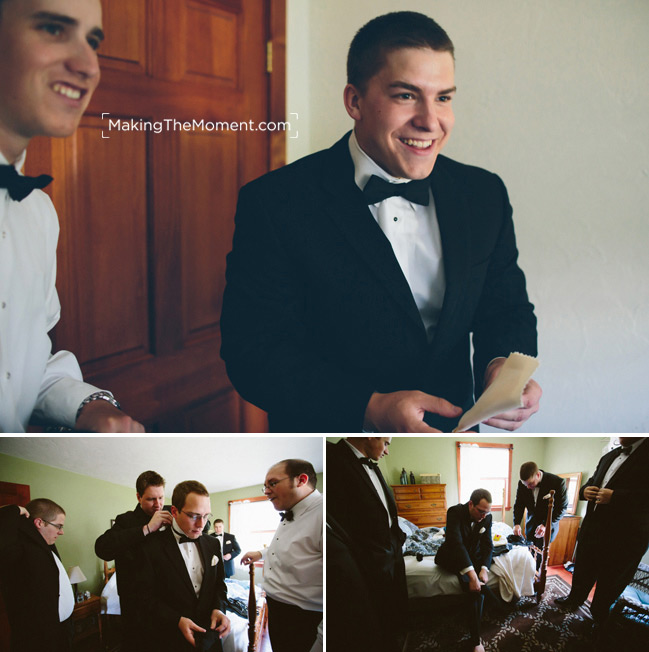 I found the men dressing at Michael's childhood room at his parents. The men were a close knit bunch, full of history together – and certainly full of energy and excitement.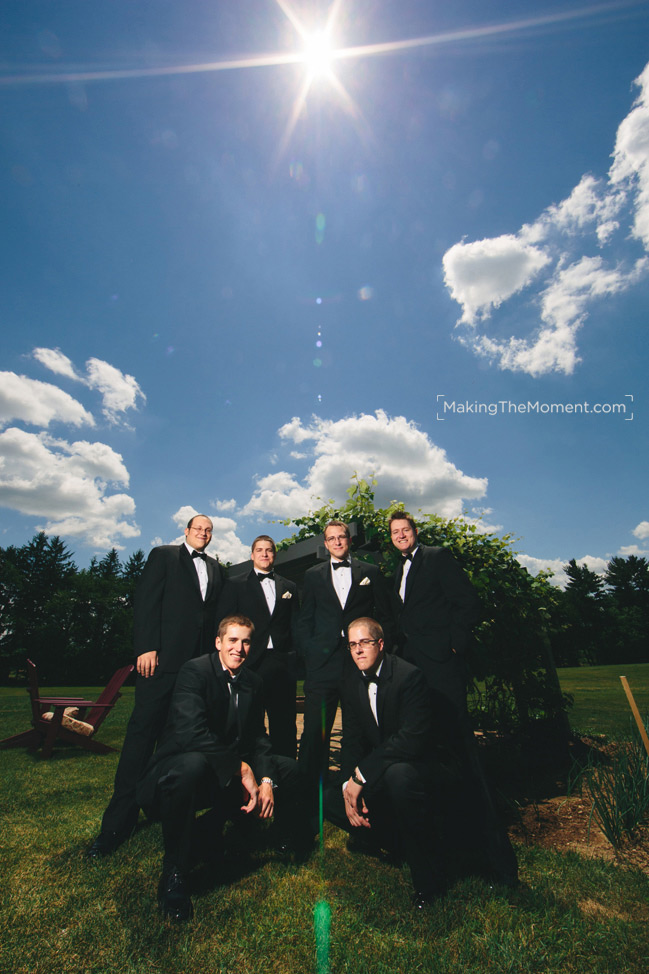 We spent some time that afternoon creating some awesome imagery out in the summer sun.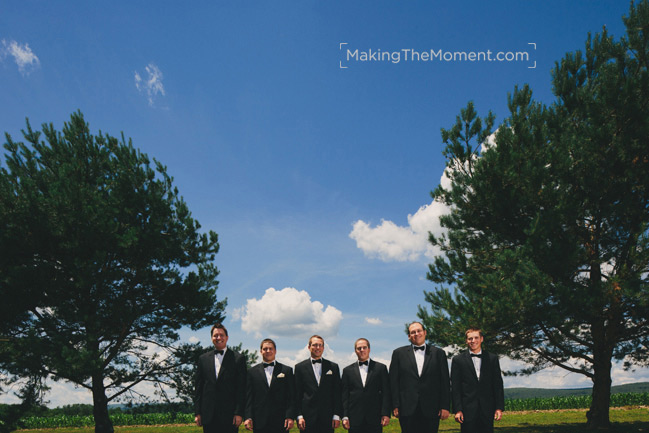 I love these guys – so fun to create with!

The speed at which a wedding day travels is always so amazing to me. Before I knew it, we were at the church, and these two were about to see each other for the first time.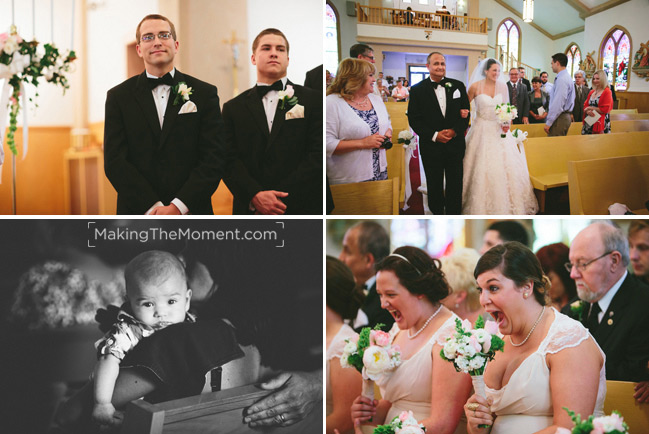 That first moment is so important for a good wedding photographer to capture. I love capturing a groom's face when he sees his bride for the first time, while simultaneously capturing all the joy of her coming down the aisle. Of course, the random bridesmaids eating flowers is a fun candid too! 🙂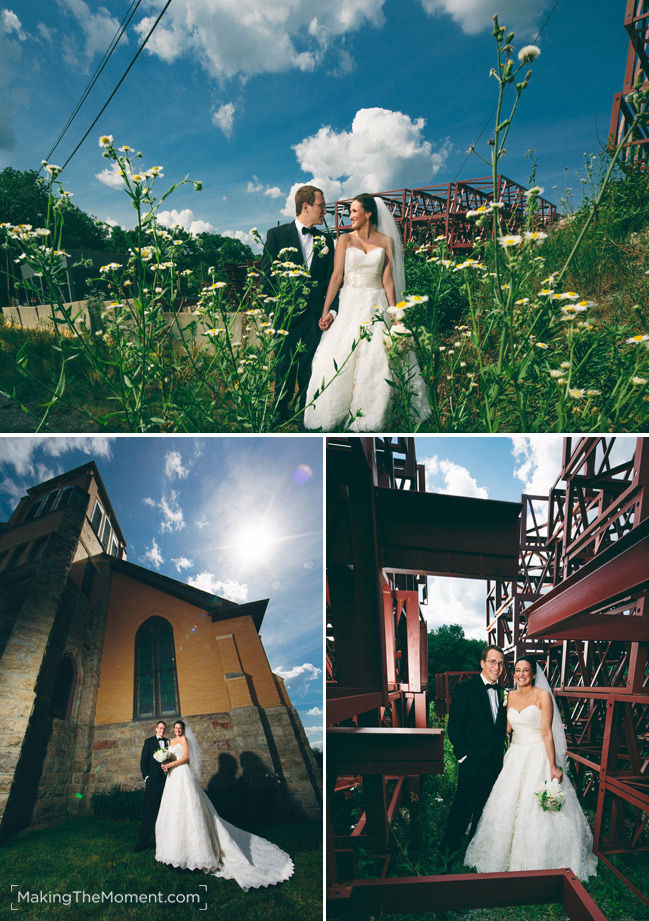 We set out thereafter to create some unique & artistic wedding photography. With wedding party in tow, we went out to a funky location I found near the church. I love photographing my couples at unique photography locations – they provide such a different opportunity for creating images. This location had some awesome construction girders that were just so fun to craft with.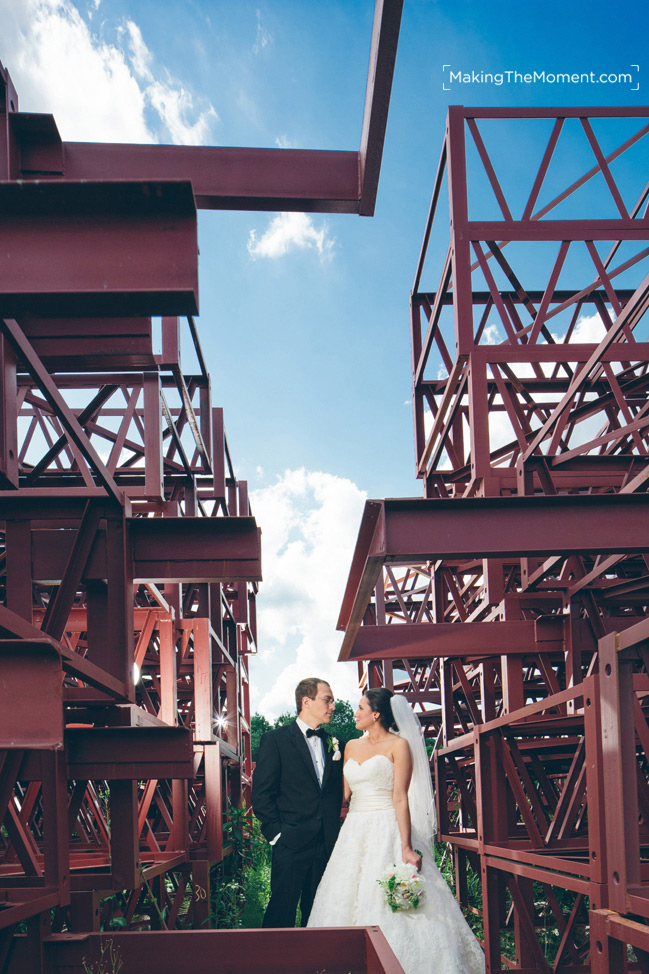 Oh – this is one of my very favorite images from the day. Kudos to my lighting assistant Jim who crawled and crammed himself into a set of girders behind Michael and Nicole.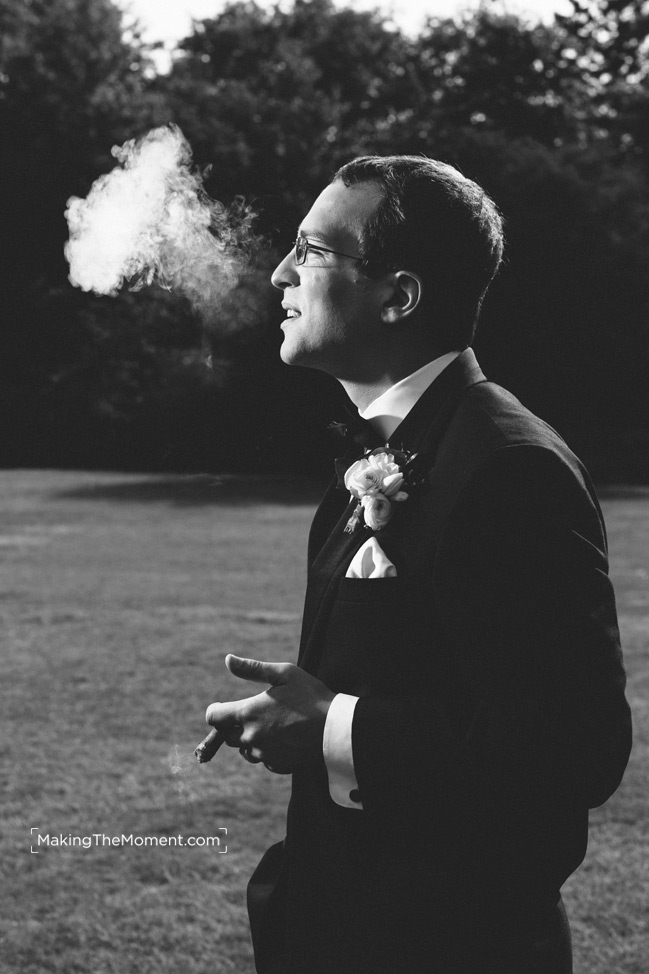 Another of my very favorites. This image was fun to light and put together.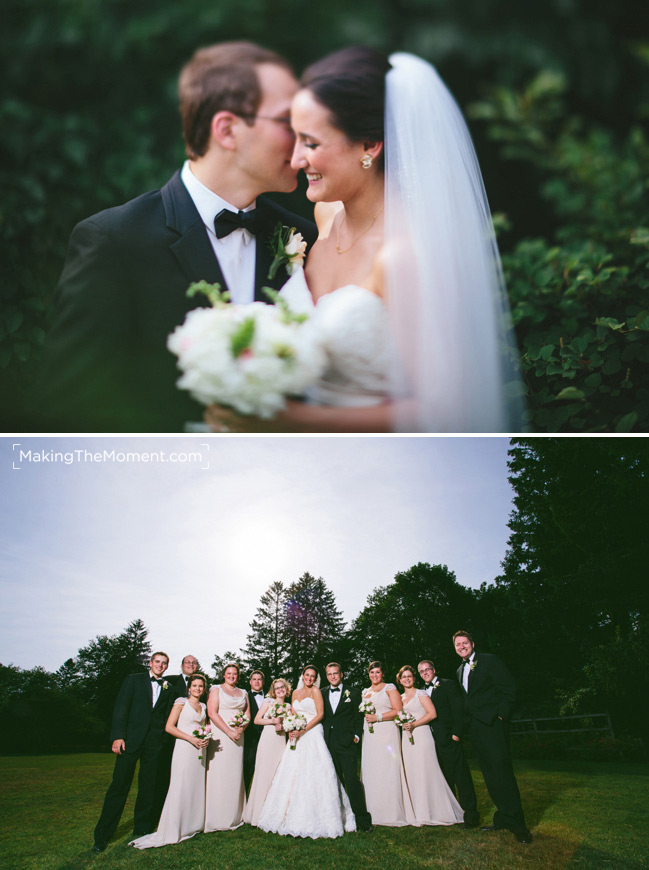 Being that the wedding reception was at Green Gables Restaurant and Mountain Playhouse, we spent some time outside on the grounds creating some breath-taking wedding photography. The image of Nicole and Michael above was so fun to make happen… I gave them space and a little instruction and allowed their love to naturally come to life.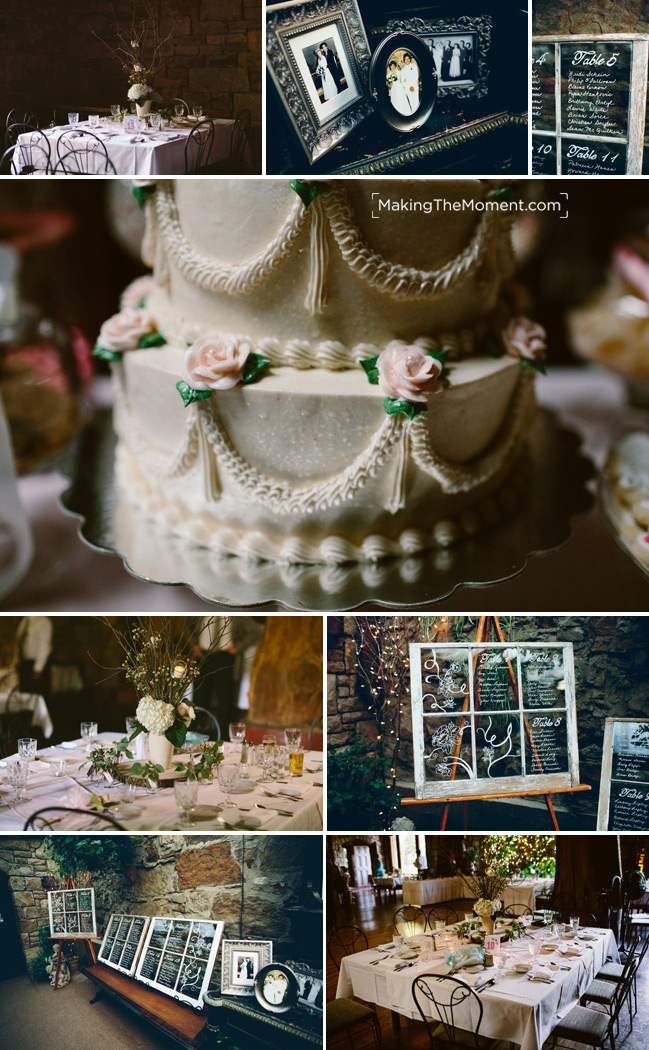 The wedding reception at Green Gables Restaurant was full of unique details and decoration. Nicole made a beautiful table chart on window glass panes that came together so nicely. Hand drawn flora made the piece come to life.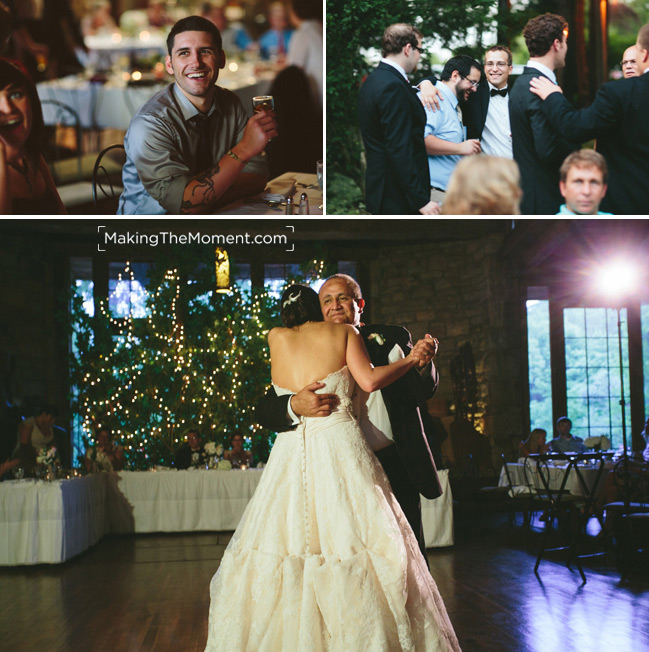 Wedding Receptions at Green Gables Restaurant are amazing – with trees and greenery literally winding in and out of the room, you have a sense of being in a different world rather than a wedding reception.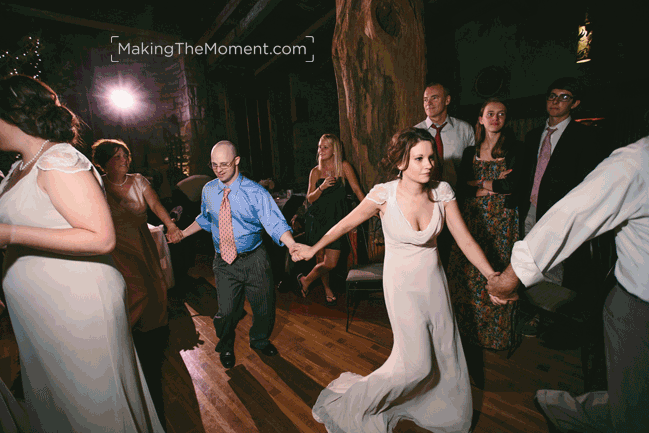 I love me some stop motion animation.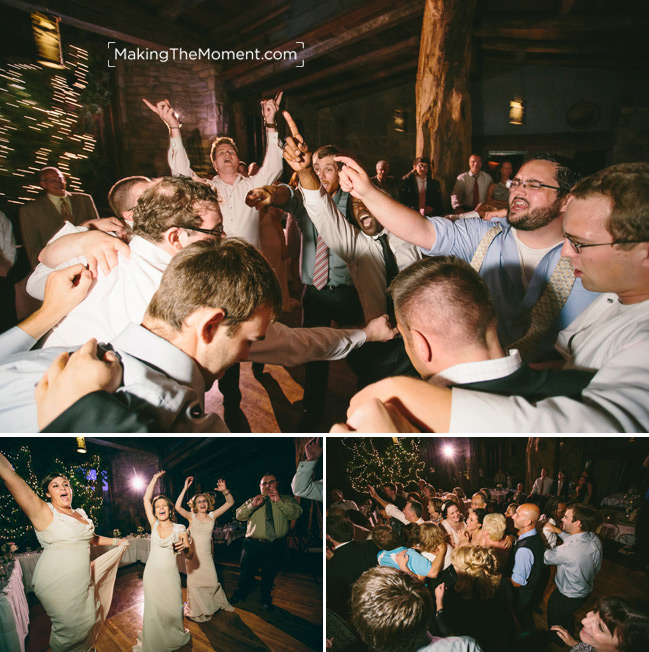 What a party – seriously – this group knew how to get down. Green Gables Restaurant in Boswell Pennsylvania has an awesome layout for the dance floor – you can't help but just dance and enjoy yourself.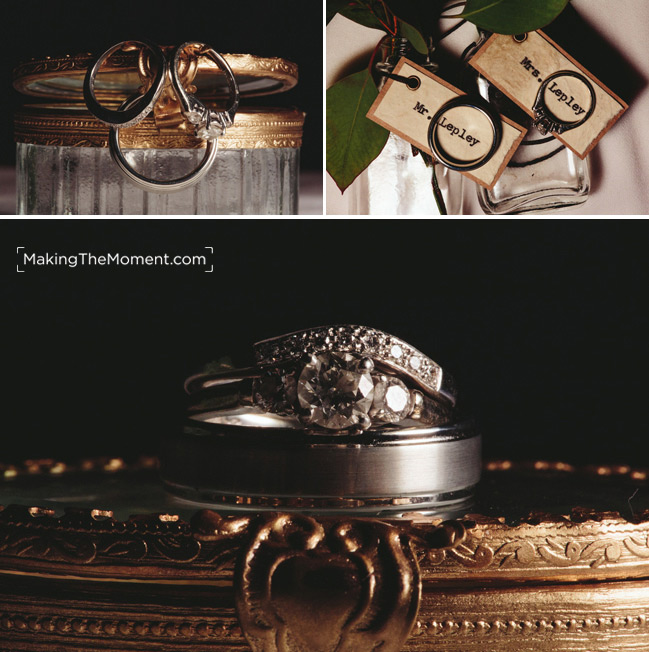 I photographed their rings on a few sentimental items, most notably was Nicole's grandmothers jewelry box – a perfect fit to bring the legacy of her family into their new marriage.