I still remember crying. Weeping, actually, as I rehearsed my well-written proposal in my car on the way back from talking to Colleen's dad. It was the day before I would propose, and I was a sobbing mess in my car as I rehearsed how I would profess my love to my (then) girlfriend Colleen.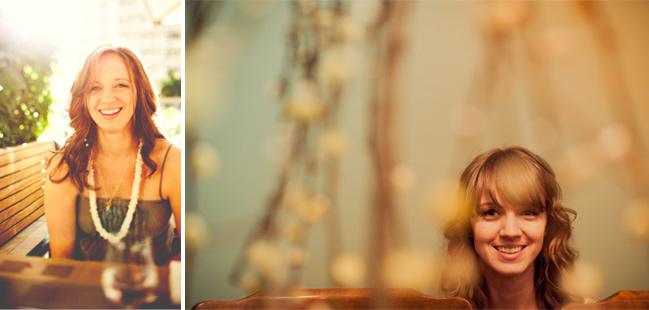 Speaking of Colleen – that's her above- and yup – she is super-awesome beautiful. I'm a lucky man 😉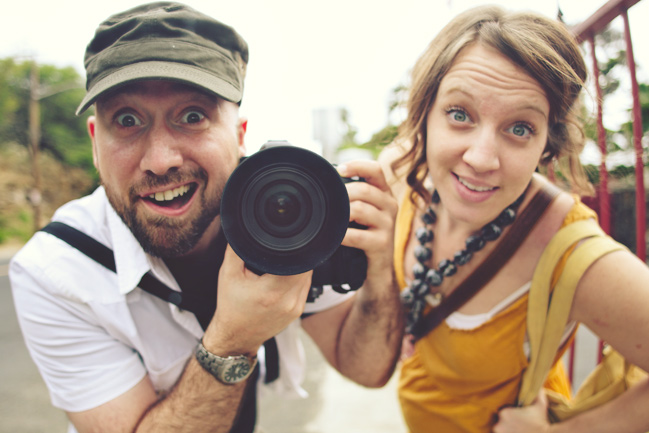 I am often asked by our brides and grooms how it was that I proposed to my wife, and because our five year anniversary is tomorrow (wow has time flown!) I thought I would share the story.
May 11,2006
Yup – it was exactly six years ago today where I asked Colleen to be my wife. What a sweet day. I asked my friend Joe to grab my camera and take pictures of the day, and I'm so happy and thankful he did. I share that partially in disclaimer (the images below this paragraph aren't mine – they're courtesy of Joe Boyle) and partially as a huge credit and thanks to a friend.

Yes, I'm a planner. And so organizing my proposal to Colleen was about as complex and thoroughly thought out as you can get. "Operation Engagement" as it was called even had a strategic map and battle plan (made from Risk pieces) to communicate how everything would flow that night to my friends.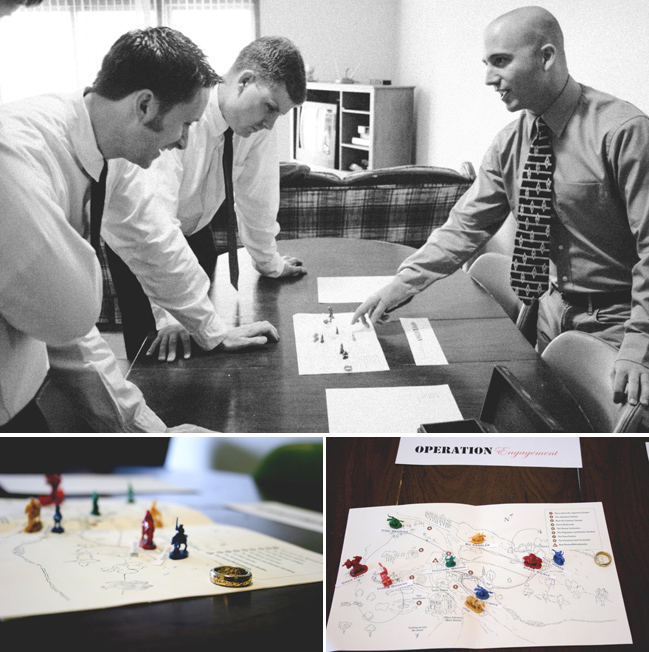 There I am six years ago (on the right) sans the beard. My good friend (and roommate at the time) Chris Rogers is across from me, standing besides my mentor (and the man who would later marry Colleen and I) Michael Brown. For those of you paying close attention, the spot on the map that was designated where I would actually propose was marked by a ring from the DVD box set of Lord of the rings. Yes, I'm a nerd.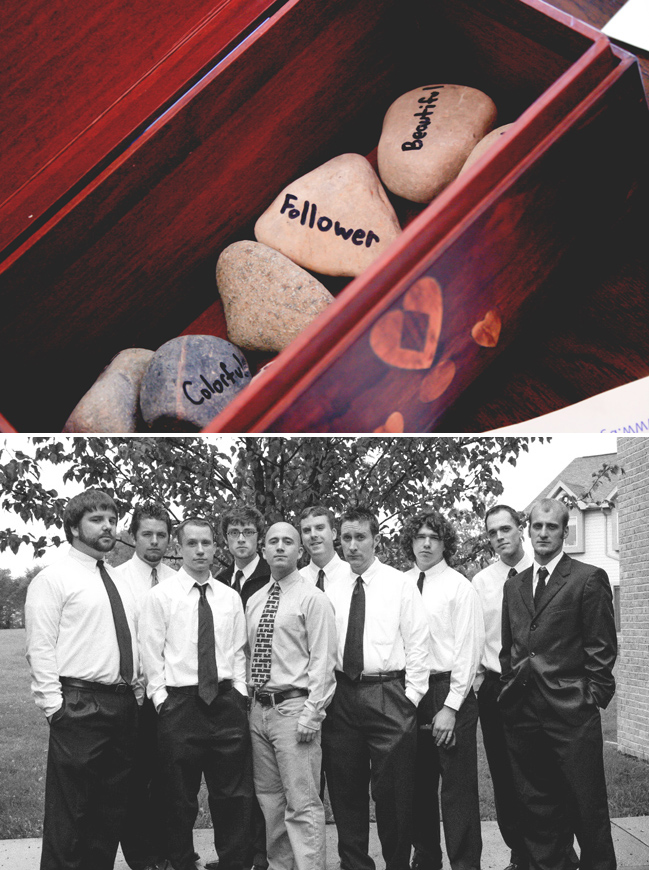 I did enlist a group of close friends of mine to be a part of the proposal – here we are a few hours before everything went down. The engagement was a complete surprise to Colleen. We had been dating for about 2 and a half years, and although we we both knew marriage was a possibility, we had never talked of it in the form of a commitment or a plan.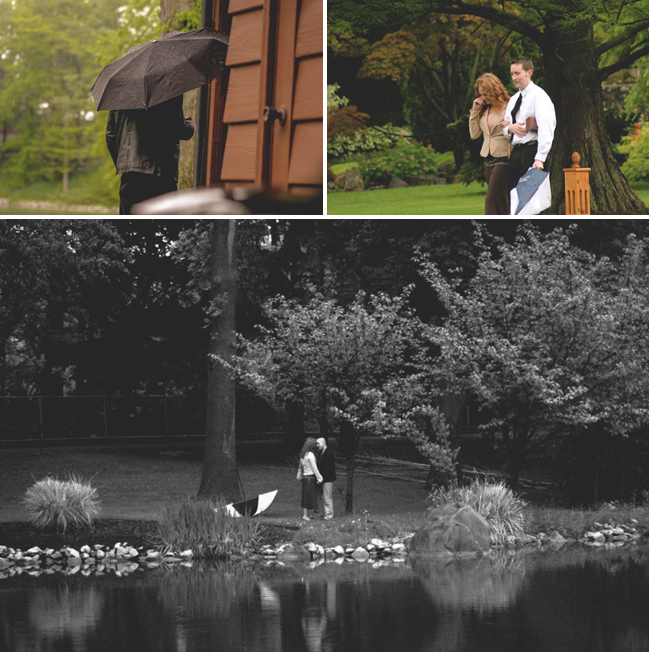 Hoping that she would in fact say "yes", I surprised her in the middle of a random date we were on by taking her to a local arboretum and pretended to be looking for a bathroom so I could disappear. While she was awaiting my return, one by one each of my 9 friends approached her, and asked her to walk with them through the gardens. I asked my friends to spend a few minutes each sharing with her – encouraging her as a person, as a woman, and even throwing in a few good words on my behalf. Colleen later confessed to me that after the third guy she was convinced she couldn't believe that all of this was happening 🙂 Although she was hoping it would end with me down on one knee, she was afraid to get her hopes up.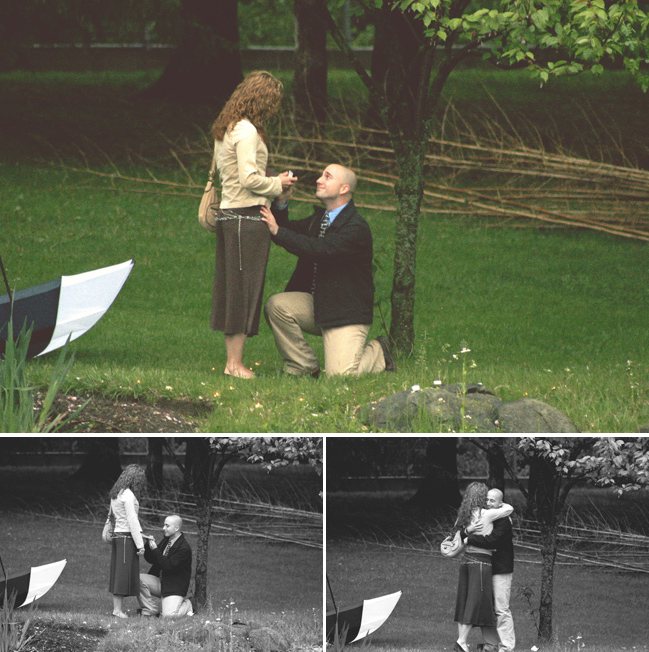 It wasn't until Steve Rieske, one of my very great friends and mentors escorted her to me that she believed it was all for real. Remember that speech I told you about? The one that even moved me to tears? I remembered about half of it, and finally got my grounding about the time I told her I loved her (for the first time – how about that?) and told her I wanted her to be my wife. Yeah – she said yes – and then we both cried. It was sweet. All my friends were watching from a hill about a quarter mile away, and broke into applause and cheers when we hugged. What a moment.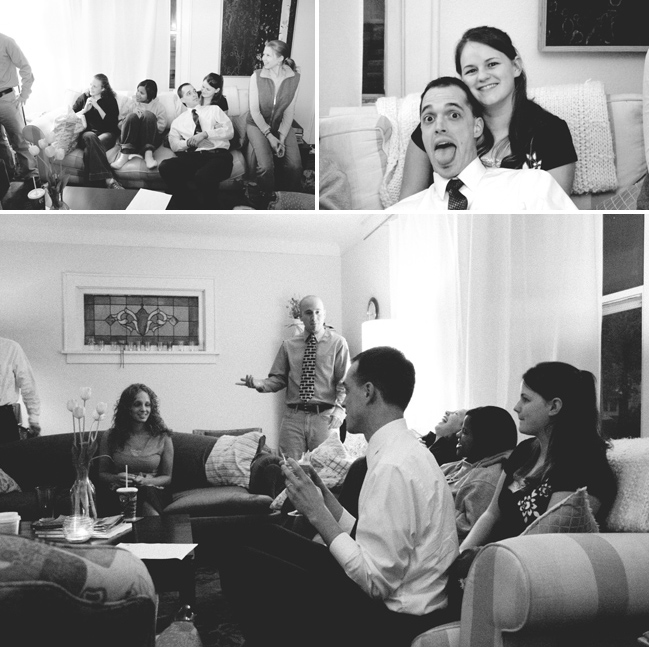 Simultaneously, I had gathered all of Colleen's close lady friends together at our good friend Amy & Rob Seiffert's house, so that Colleen would have the chance to all share with them at once the great news. To keep it a surprise for Colleen to share when she walked in the door, Amy had asked all the ladies to come by not for a party, but rather to be part of a small video her and Rob were putting together for a campus ministry we worked with (BG Cru!). When we walked in the door, It was so fun seeing all the girls reactions as Colleen showed off her ring.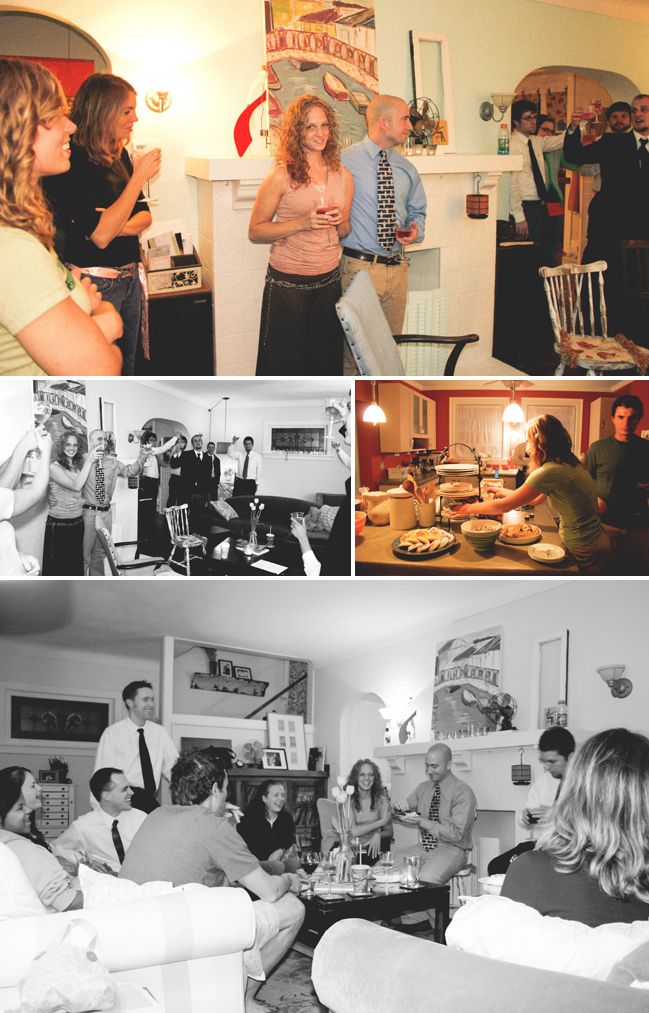 To this day, I'm so thankful and forever indebted to our friends who made this happen and were a part of it. I'm even more thankful to God and my wife Colleen for the last 5 years of our wonderful marriage. It's been a sweet journey, and today I am even more in love with my wife than the day I asked her to marry me.