I love the occasional trip out of Cleveland, and I love it even more when its due to a fun travel wedding assignment like Jillian and Carson's wedding at Jonathan Edwards Winery in North Stonington, Connecticut.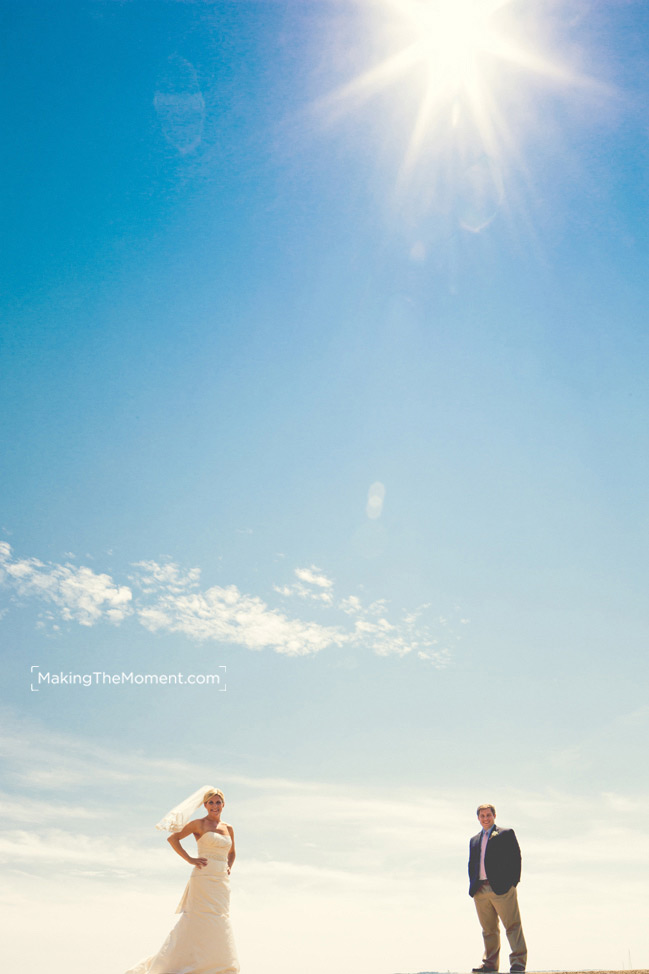 Carson and Jillian discovered my work through Jillian's brother, who was the best man at a wedding I photographed last year at the Cleveland Rock and Roll Hall of Fame. Jillian called me after seeing my work and let me know how excited they were about bringing me up for their wedding, and I'm so happy I got to travel out for their wedding at Jonathan Edwards Winery. I travel about 5 times a wedding season for clients, and love the fun and unique wedding photograph that comes from new locations.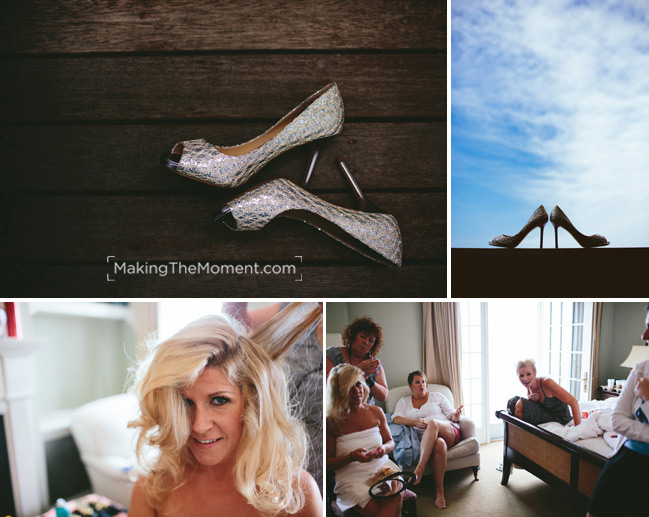 Before the wedding at Jonathan Edwards Winery in North Stonington, Connecticut, I spent the morning with the ladies as they prepared for the wedding day. They were an extremely hilarious bunch, full of inside jokes (abe lincoln anyone?) and full of laughter and fun. I really got to know them and totally enjoyed the time with them.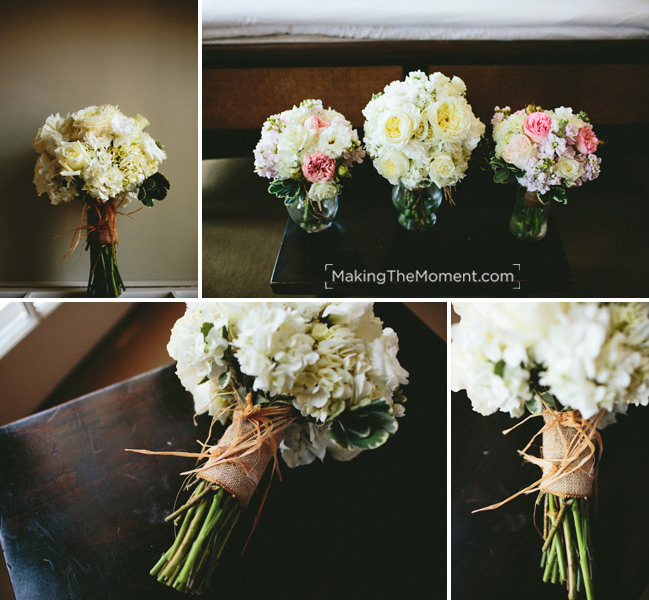 Jillian's flowers were simply gorgeous, pulled together with burlap the hydrangea & rose mix had a "modern / vintage" feel. As a modern wedding photographer from Cleveland, I have a belief that much of the story of a wedding day can be found in the details.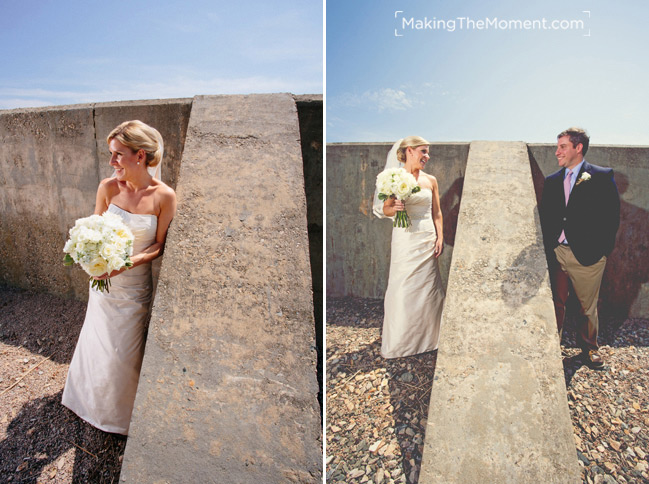 Prior to the wedding ceremony at Jonathan Edwards Winery in North Stonington, Connecticut I spent some time with Jillian and Carson privately. Artistic and unique wedding photography takes time, and I escorted them around to some fun areas I found around while location scouting the day previously.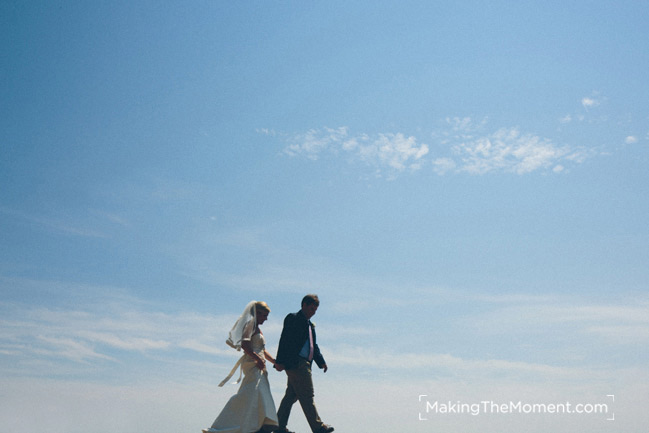 As a destination wedding photographer from Cleveland, Ohio, one of the most important things I do for my destination wedding clients is arrive a few days early and "get the lay of the land". Locations play such a huge role in how I approach my wedding photography, and so I believe in being prepared.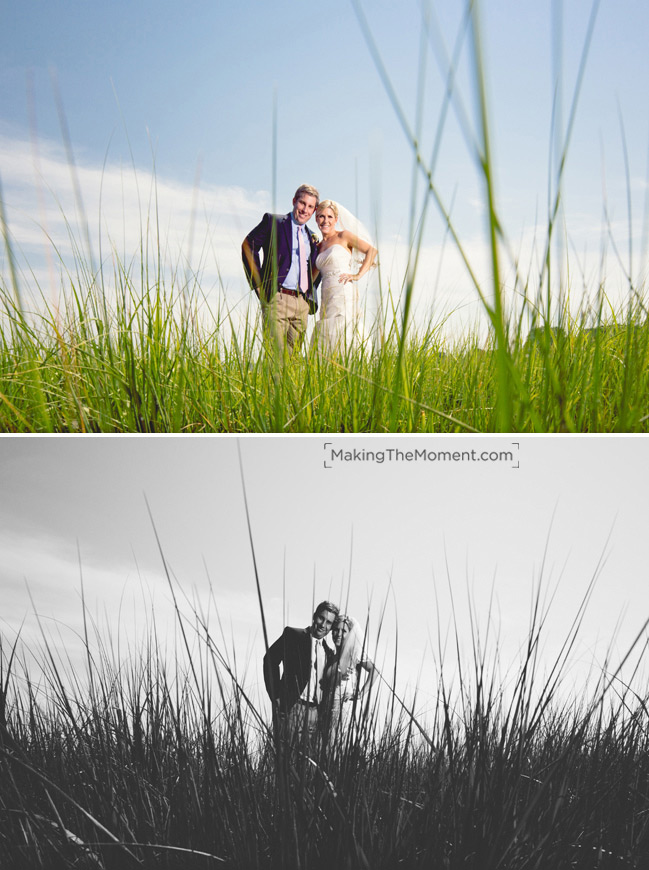 I believe in very natural wedding photography that is inherently artistic and fun to create. I absolutely believe in assisting couples in "being their best" in front of the camera, but have developed ways to let people relax and for them to be themselves so that couples don't look so "posey" or lifeless.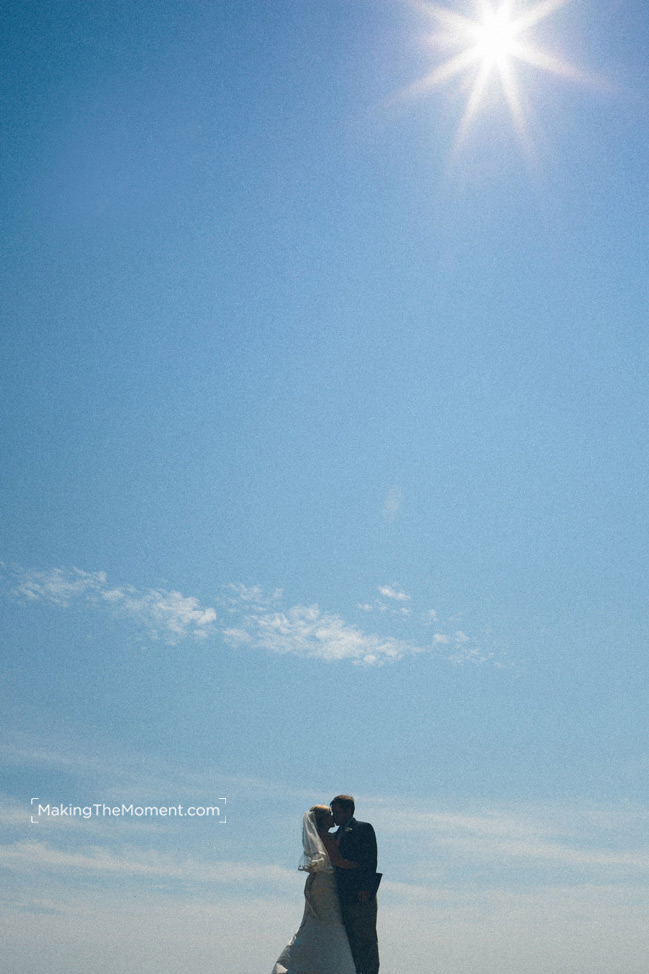 Jillian and Carson were so fun to laugh and create with – they totally love each other and were easy to create unique wedding photography artwork with. The image above is one of my very favorites – their subtle silhouette against the "negative space" of the New England sky make a perfect pairing.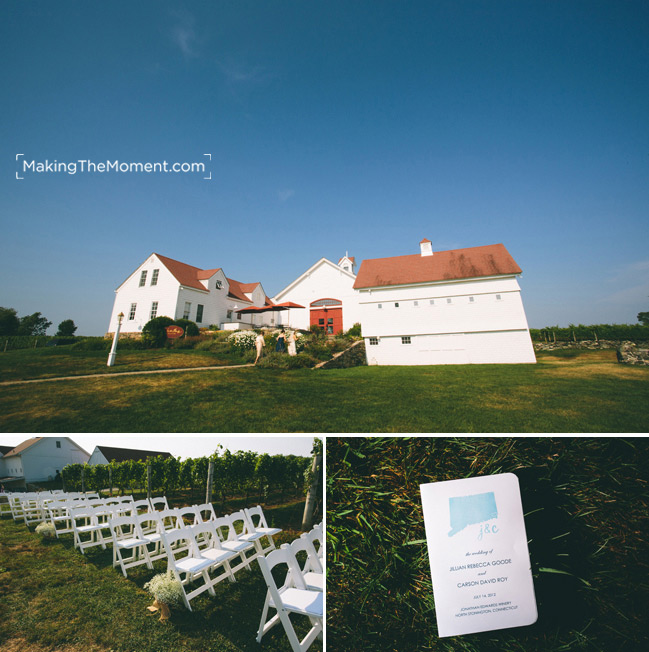 As I mentioned, the Wedding took place at Jonathan Edwards Winery in North Stonington Connecticut. I absolutely enjoyed being a wedding photographer at Jonathan Edwards Winery in Connecticut. The landscape is full and open, and the charm of a New England Winery Wedding is hard to match.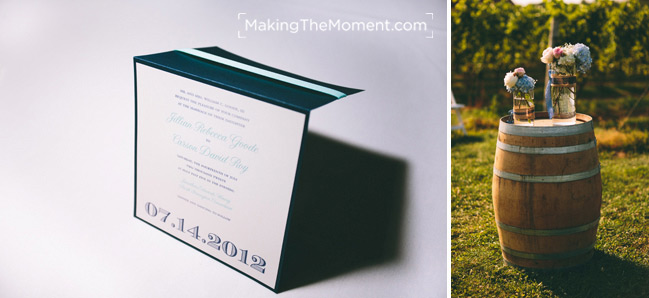 It's the little things that make an event have such a unique feel, and I so enjoyed the little touches that Jillian and Carson put into their wedding to make it unique. Many kudos and thanks to Jillian's planner Pamela at PDR events – she did such a nice job with everything!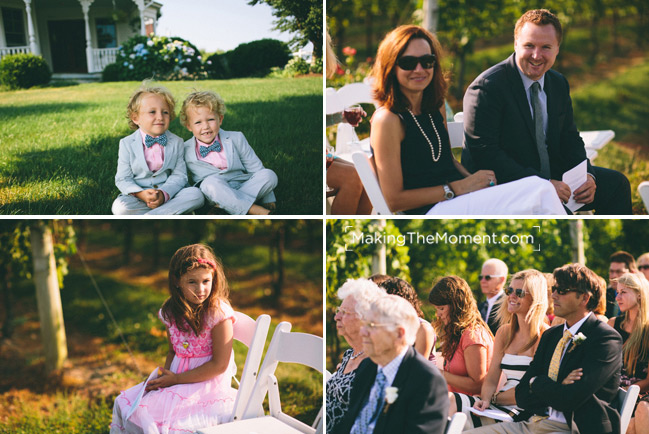 Candid and photojournalistic wedding photography is a tool I use to tell stories – small vignettes and stories are shared very quickly and casually through a well timed image capture, and help preserve the integrity and legacy of such an important day.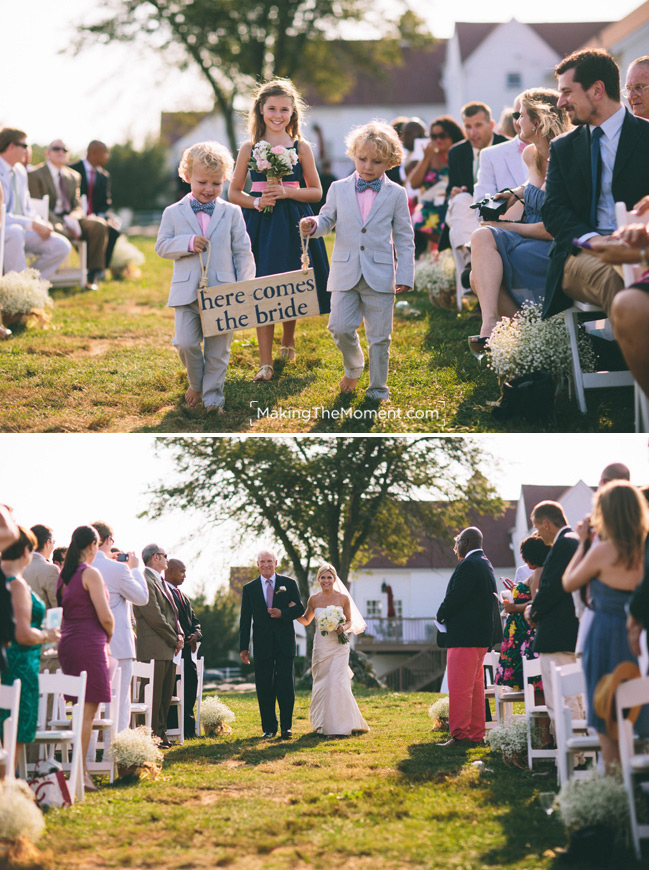 The wedding took place in the vineyards at Jonathan Edwards Winery in North Stonington. Jillian coming down the "aisle" was backlit by the setting summer sun, and felt like something out of a film.

I love capturing a groom's reaction as he sees his bride coming down the aisle. Even if he's seen her earlier in the day, the magic of the moment is not missed – and you have to be swift with your camera(s) to capture both images. It all happens so fast – but these little moments are so important.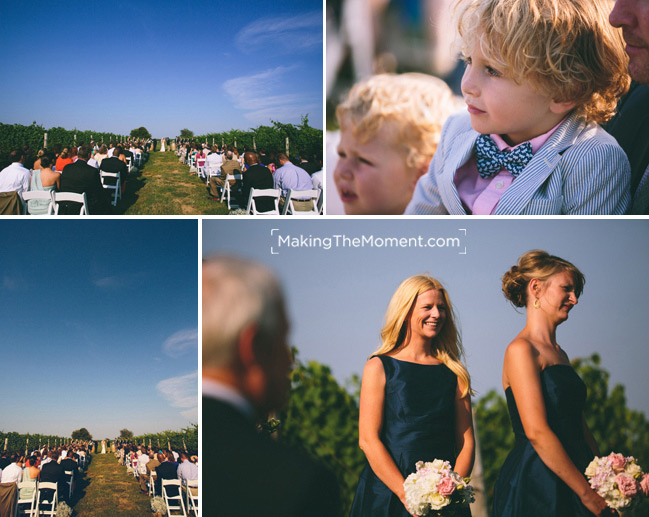 Jillian and Carson's friends intently gazed on as their wedding ceremony at Jonathan Edwards Winery commenced. Often times guests get so wrapped in up the coming's and goings of the weddings that they don't notice me candidly and discreetly capturing Phojournalistic wedding photography images of them. I think the candids tell the story of a day best, and allow the subject in an image to truly be themselves.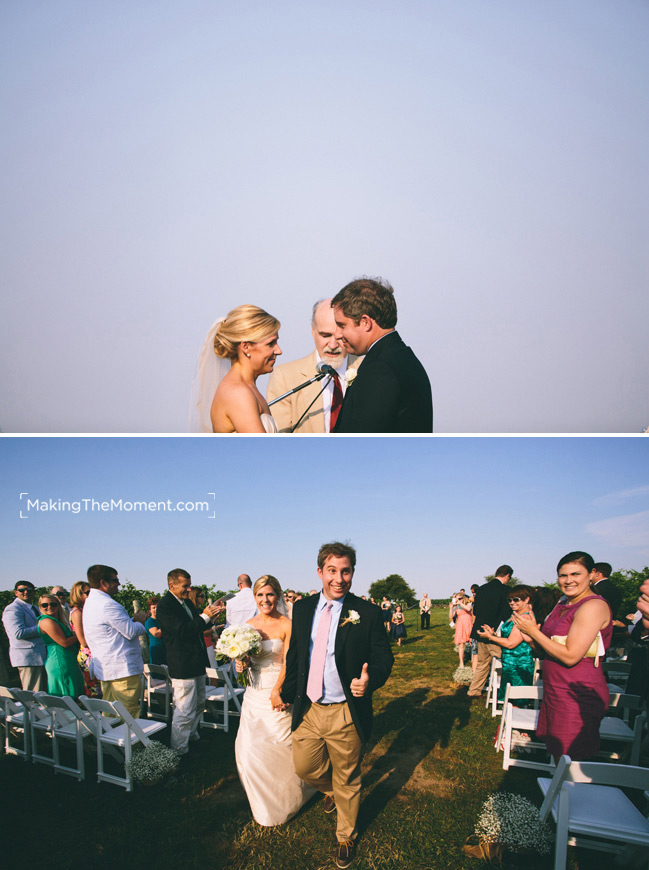 As Carson and Jillian were sharing their vows, I captured this image (top). I love how the perspective lets you focus so well on the two of them and how they are feeling as they share together their commitments and promises.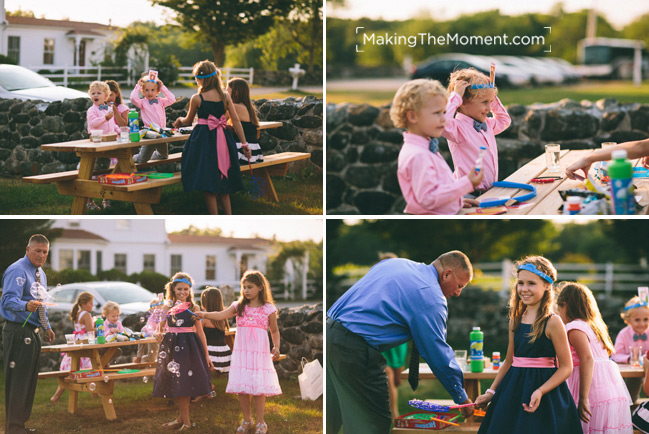 The kids had their own picnic table full of games and bubbles off to the side for the cocktail hour. It was so cute capturing some images of them just being themselves.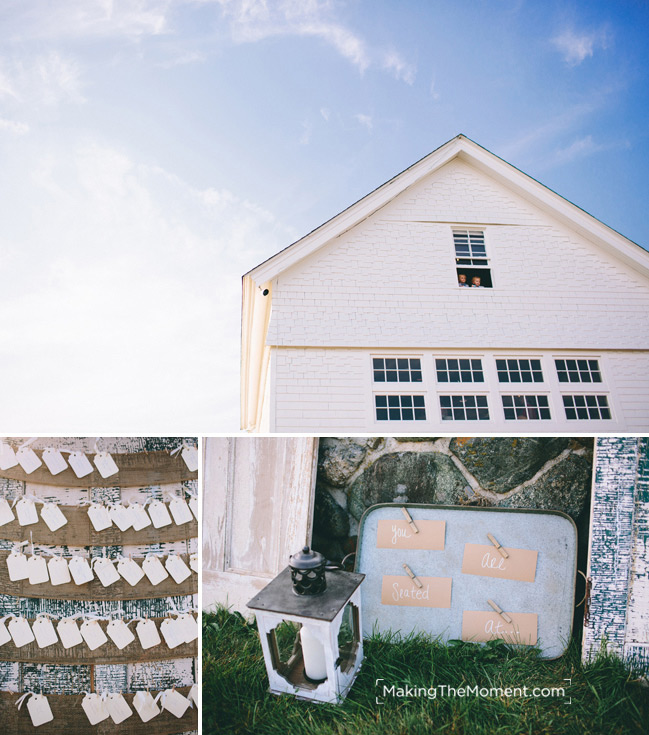 Notice the two little heads peaking out of the windows above? The two boys had adventured up into the upper levels of the house at Jonathan Edwards Winery before the wedding reception. That's what little boys do – adventure (and occasionally get into trouble) 🙂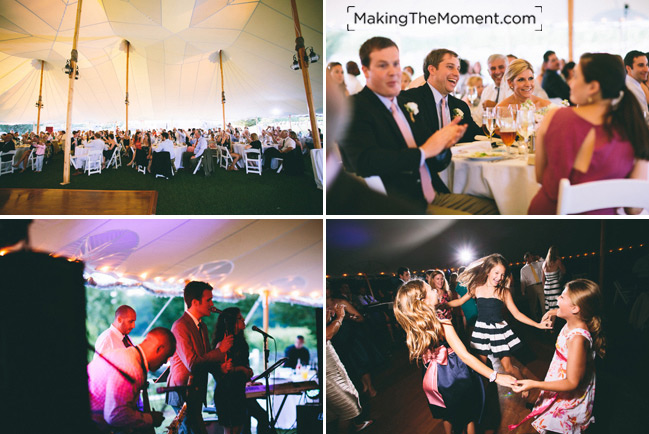 The wedding reception at Jonathan Edwards Winery was so fun. Taking place in a large scale tent on the property, the reception was lead by the musical talents of the Red Stripe Band, a highly talented wedding reception band from Boston.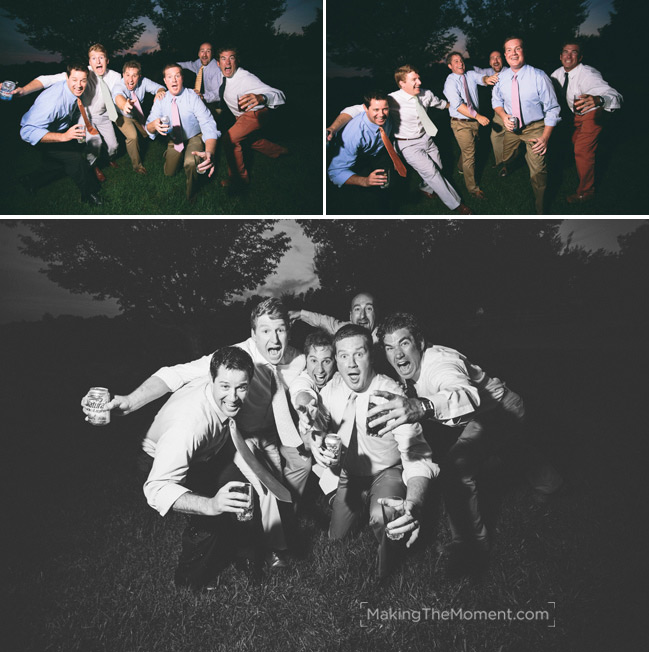 I love this group of Carson's friends I found outside the tent drinking beer – so fun.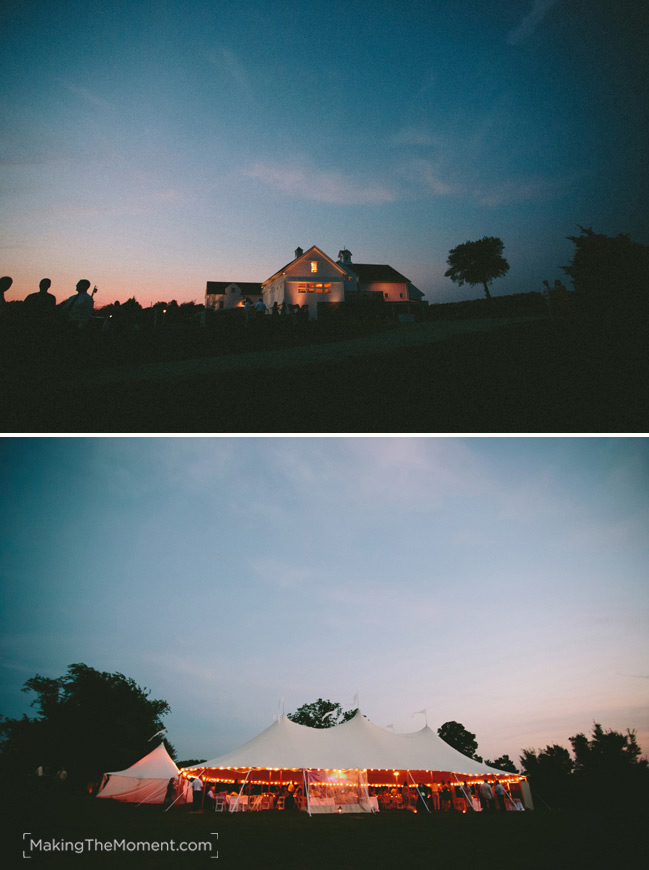 A wedding reception at Jonathan Edwards Winery in North Stonington, Connecticut on a warm summer evening? Yes, I loved it – and yup – I'd love to head out again.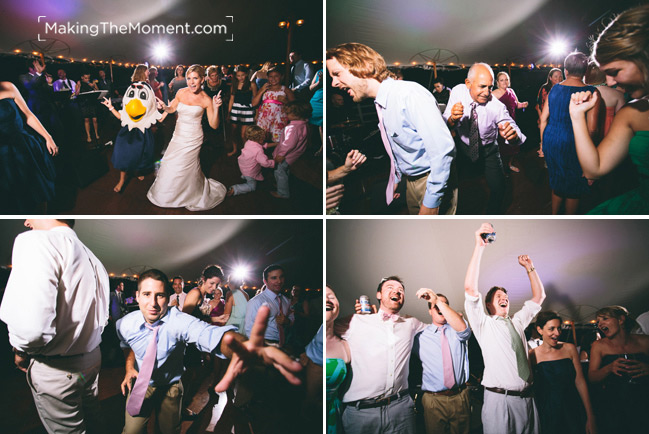 Photographing the dancing at a wedding reception is a personal passion of mine. I just enjoy the beat and flow of a good party and a packed dance floor. It's a tremendous opportunity to capture fun candids and to just cut loose and have fun with photography.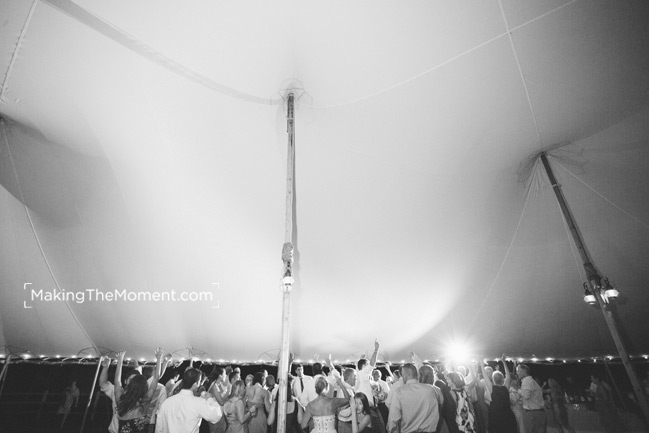 And yes, it was quite the party that night.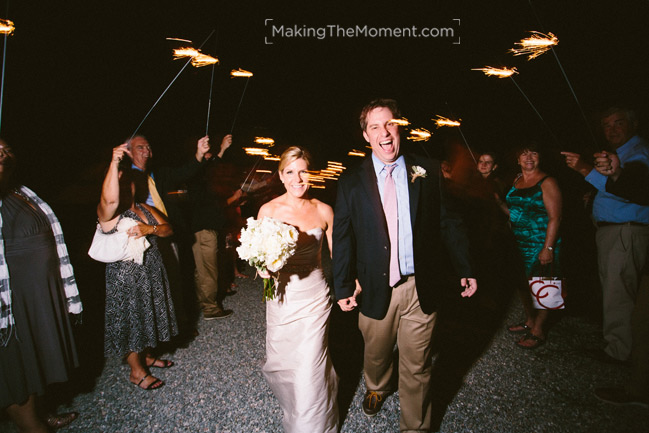 Carson and Jillian exited their wedding reception at Jonathan Edwards winery in a blaze of fire and applause as their guests sent them off with sparklers and cheers. I can't tell you what a great pleasure it was to be your wedding photographer you two – thank you so much for choosing me and investing in your visual image and legacy. Cheers friends!