Check this out. Abby & Brent at the end of the night, in a cloud of crazy light. I'm obsessed. But as all great stories go, maybe we should start back at the beginning…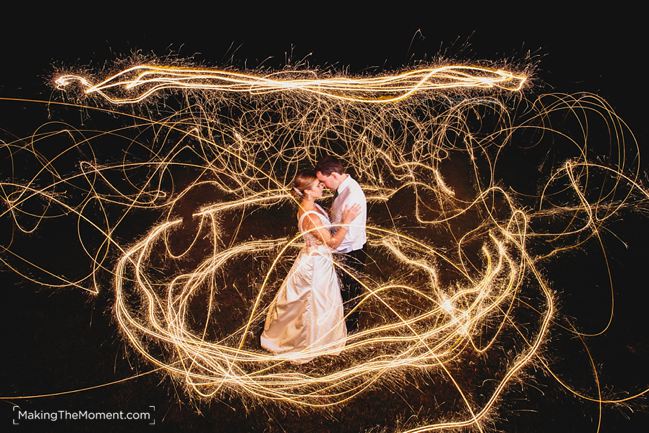 Once upon a time, back before their wedding day, this very cool couple met up in St.Louis.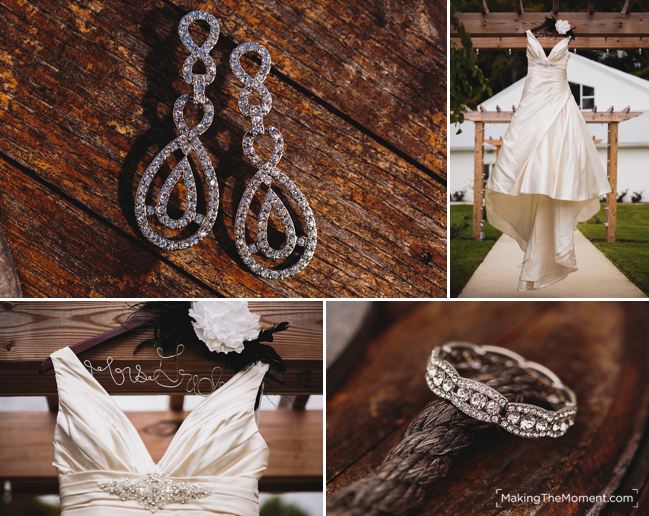 Even though they had to plan from afar, Abby put together this stunning wedding day, full of love and family and close friends. And really, what more could you need to celebrate your coming together? Their wedding was at a Vineyard in Canton and it couldn't have fit them more perfectly.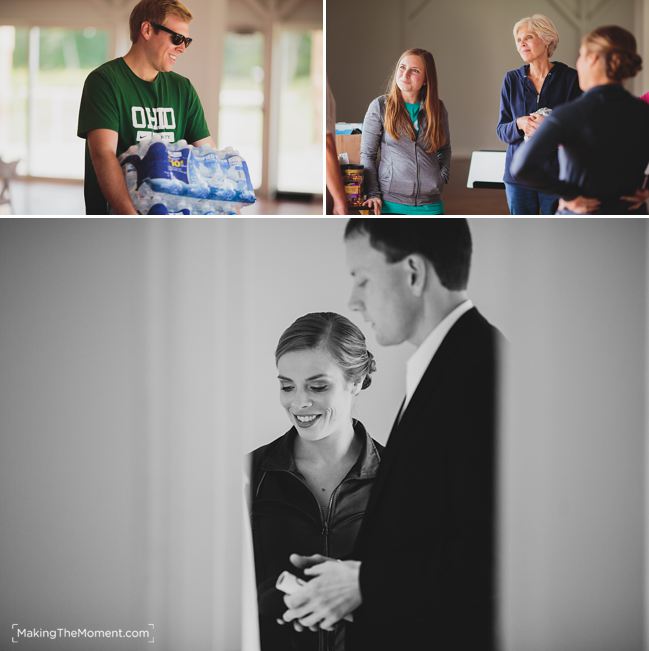 I love this moment of Abby. She was so calm and collected. A relaxed and happy morning prepping and getting ready with those she dearly loves.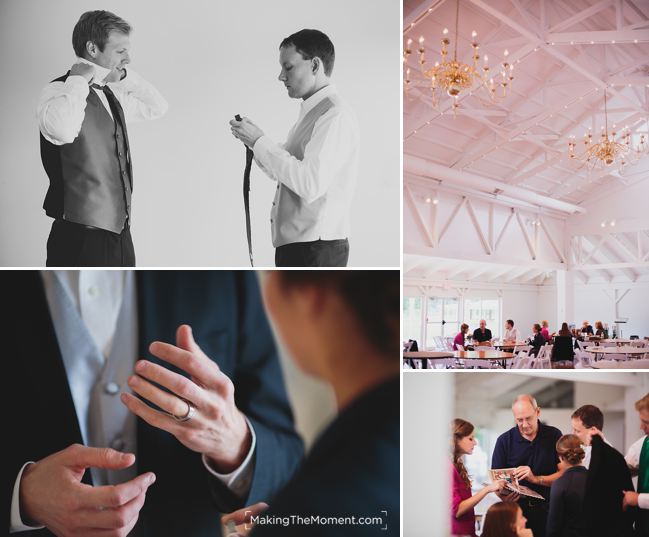 While the Vineyard was beautiful outdoors, it was also beautiful indoors– check out those ceilings!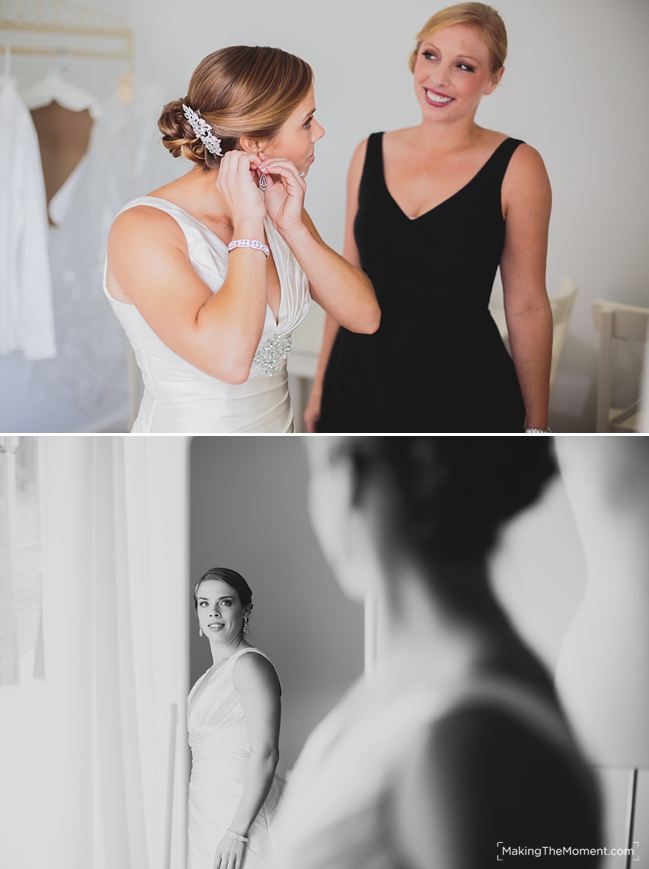 The lovely Abby getting ready for the moment to see her husband to be. Check out this mirror shot from afar.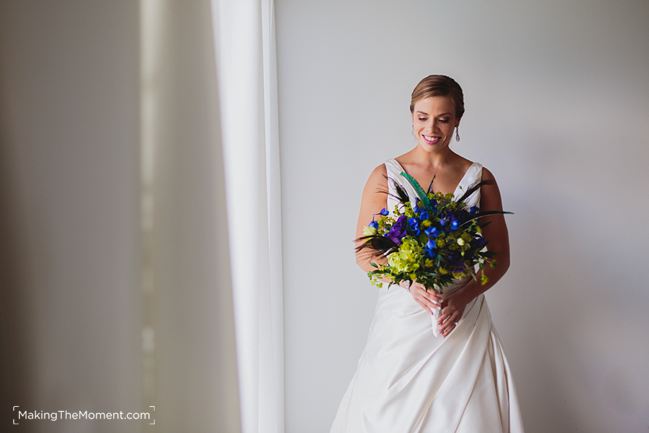 I love this shot of Abby. So natural and relaxed. And check out our awesome bouquet, too.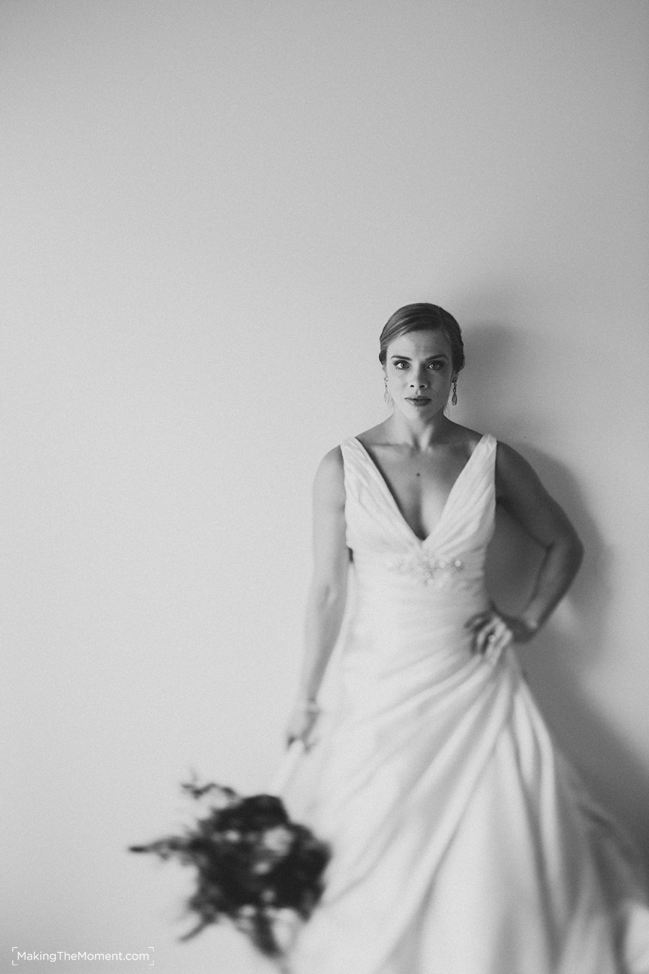 Stunning. Need I say more?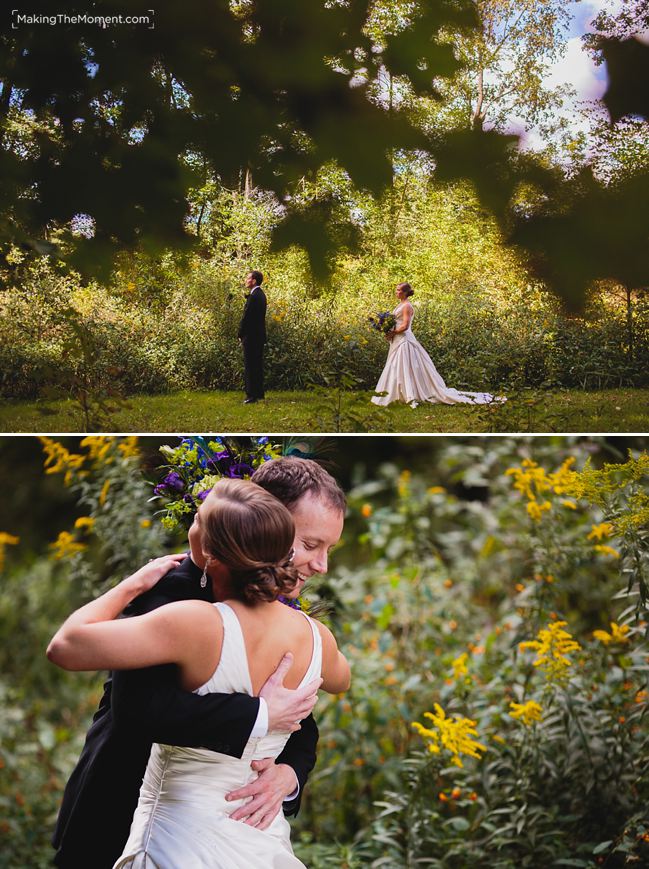 Abby & Brent chose to do a "first look", seeing each other for the first time in an intimate moment before their ceremony. These are truly always one of my favorite moments on a wedding day. They are super intimate, and I [honestly] tear up each and every time.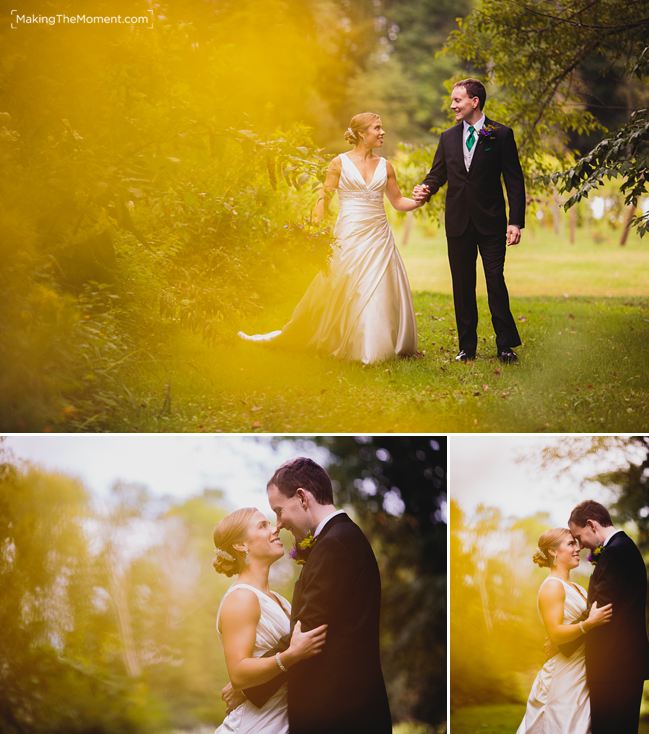 Having seen each other for the first time, check out these two! The epitome of being in love.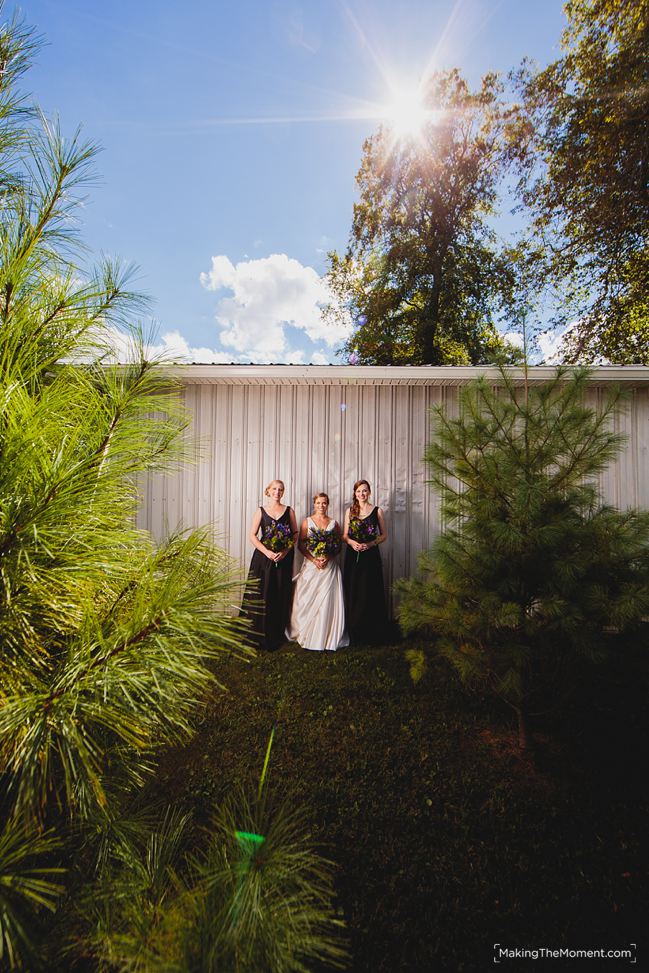 Brent and Abby wanted to keep everything small and intimate, which I really loved about their day. Abby with her two best girls, one of my favorites shot through the trees.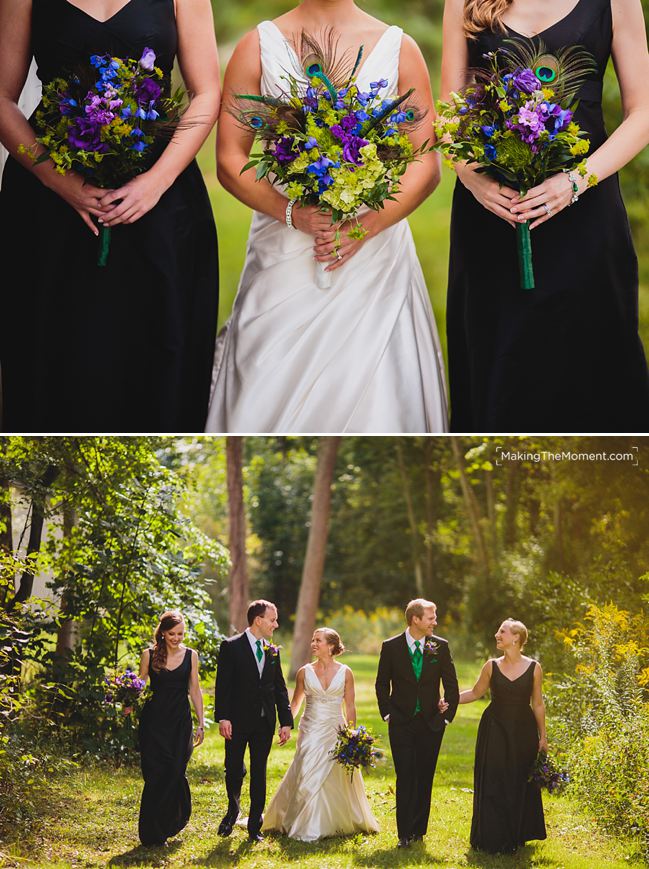 Another of my favorites from their day, I love how natural they all look, just hanging out together. And no bouquet is complete without peacock flowers! But more on that later.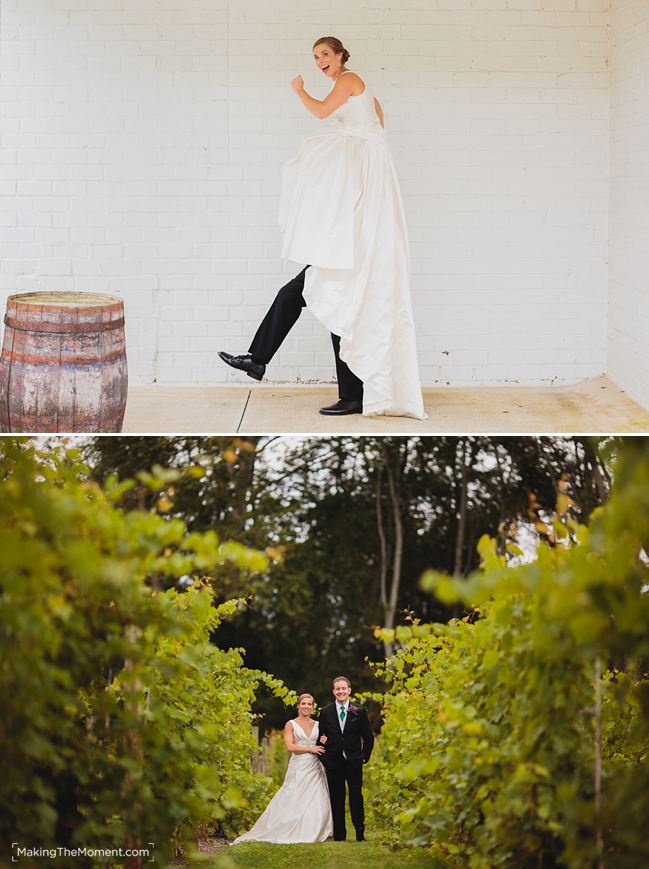 These two shots are my favorites of the two of them. The first one cracks me up every time! No photoshop here, these two were so fun to hang out with, we had to fit in their own bride-groom creation. Loved it! And the bottom- a beautiful shot in the Vineyard, perfectly fitting for the relaxed nature couple they are.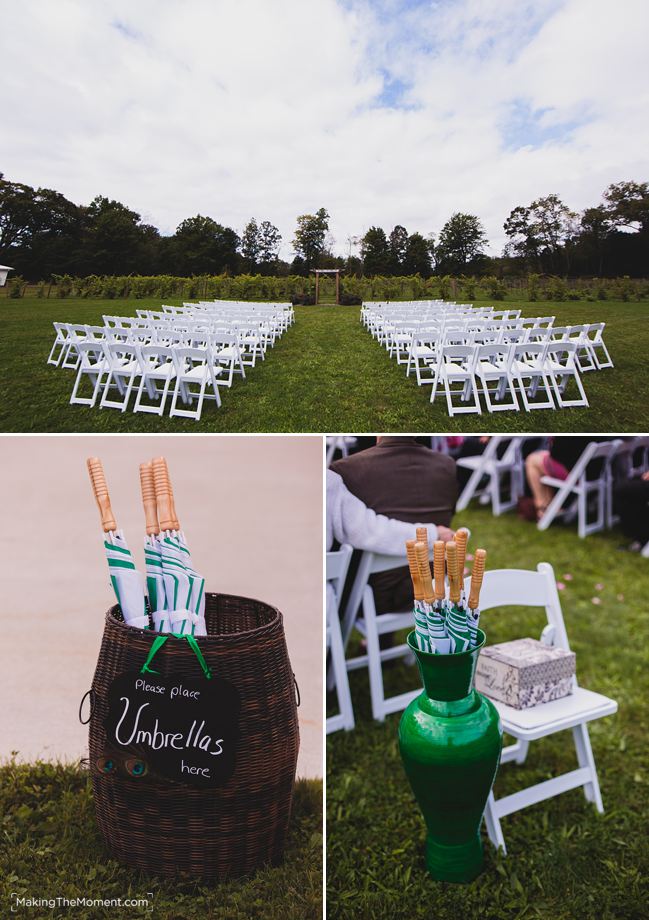 How thoughtful! Abby thought well in advance and didn't forget the umbrellas for her outdoor ceremony at the vineyard. Thankfully, they didn't need them after all.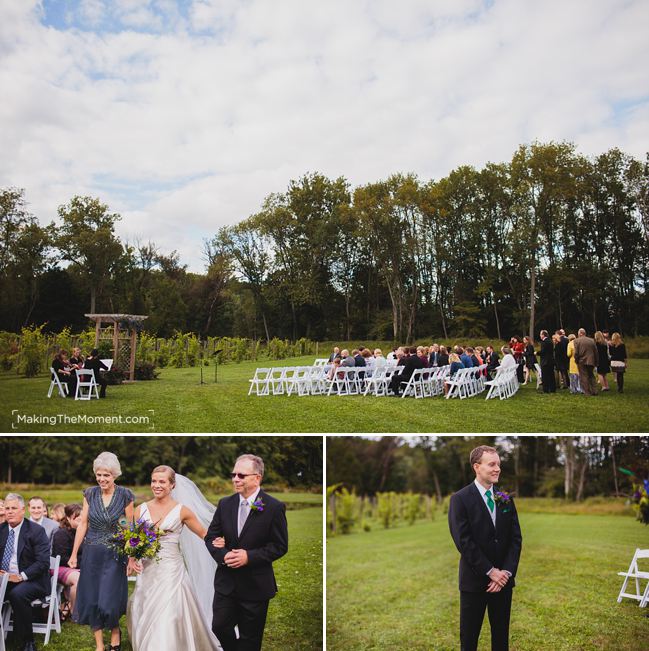 Even with doing a first look, Abby coming down the aisle is still such a special moment. The reaction from them both is priceless.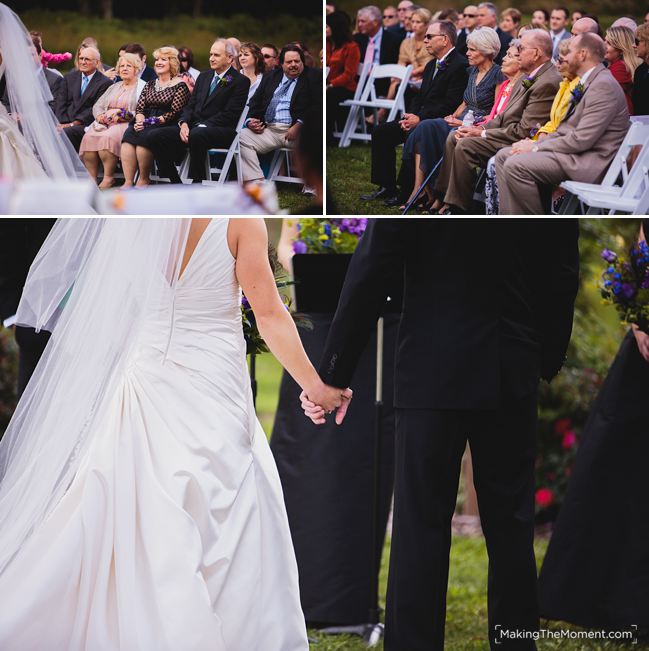 Even with an outdoor ceremony, I think its so cool Abby went with a long veil for her dress. It really fit the beautiful dress she chose and looked fabulous.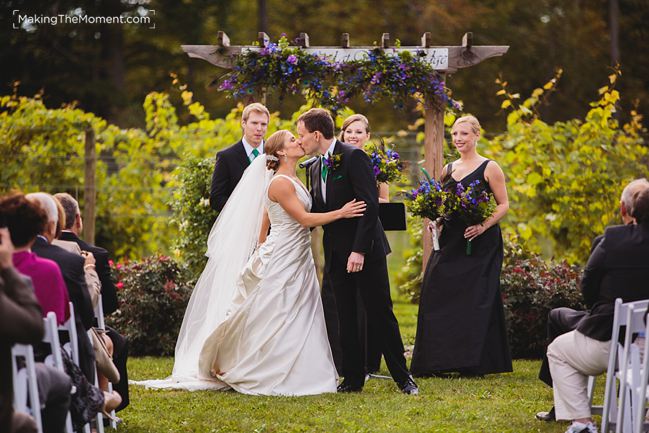 An amazing spot to pause in this story… you may kiss your bride!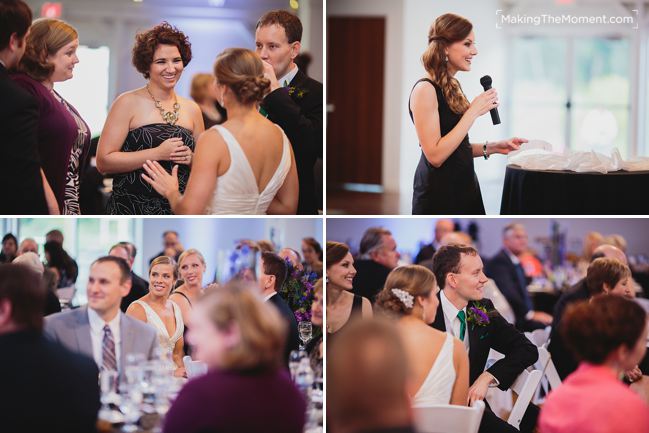 Check out these two, loving the kind and thoughtful words from their friends and family.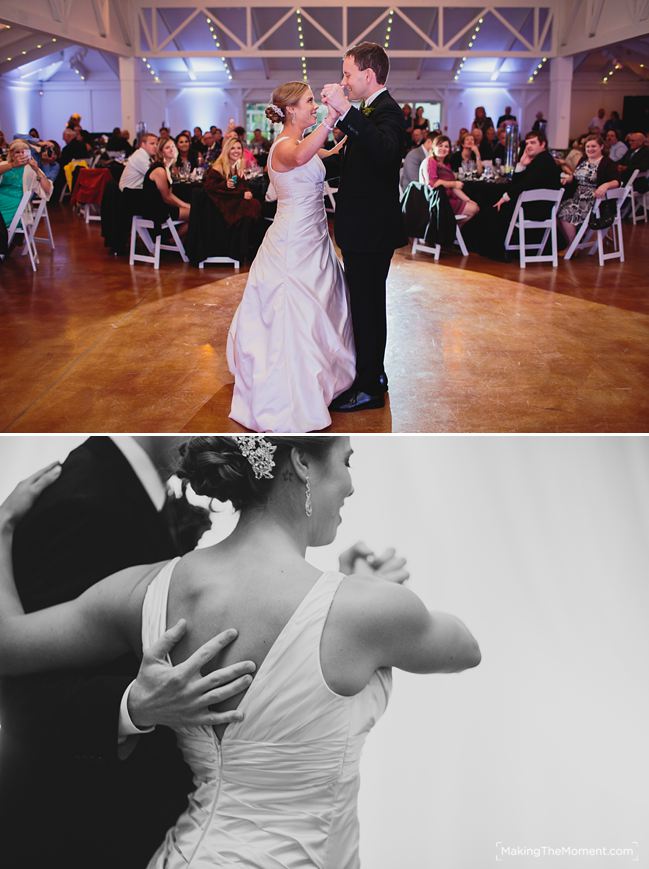 The first dance, and let me tell you, these two knew how to really dance!
What a party! Their friends and family knew how to party it up, too.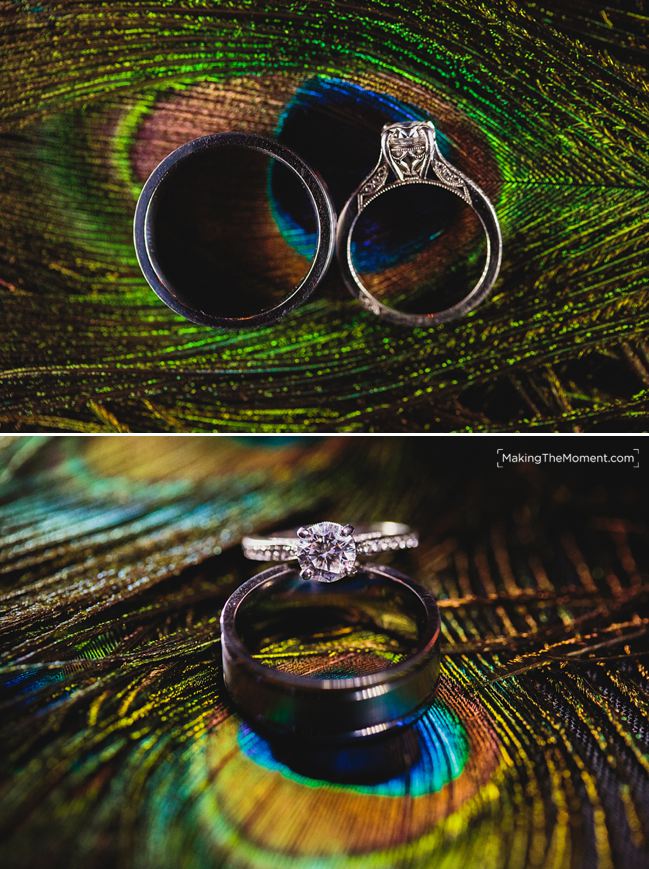 And now back to the peacock feathers. We love our ring shots and I love how they came out with the amazing texture and colors on the feather. Some of my favorites ever.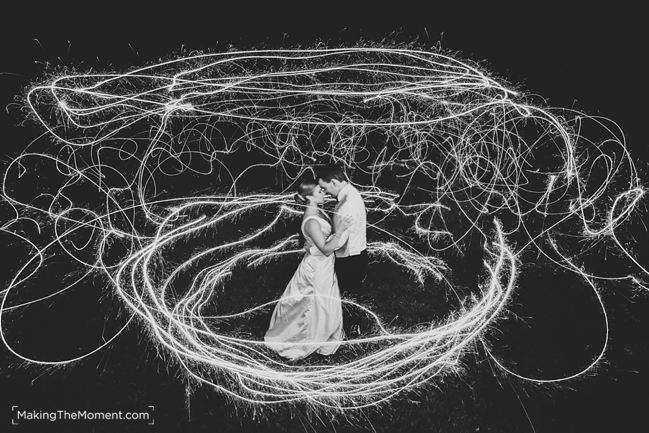 Abby & Brent, I'm so thankful I got to be a part of your beautiful wedding day.
Wishing you both… your Happily Ever After.