Often times memories can be fleeting – these fickle moments in time that fall on us like rain drops are all too quickly lost as we absorb the present reality. Each moment passes by and replaces the last, and before we know it – even the most precious of moments eludes us forever.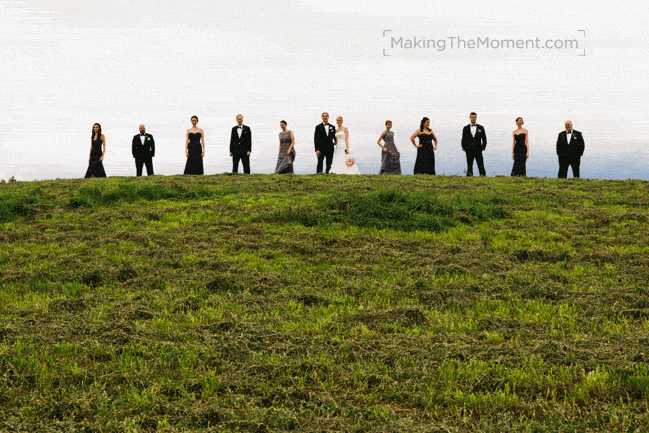 Melodramatic, I know 🙂 But for real – this is the power of photography – and the importance of having a visual legacy captured. Without photography, memories literally escape you.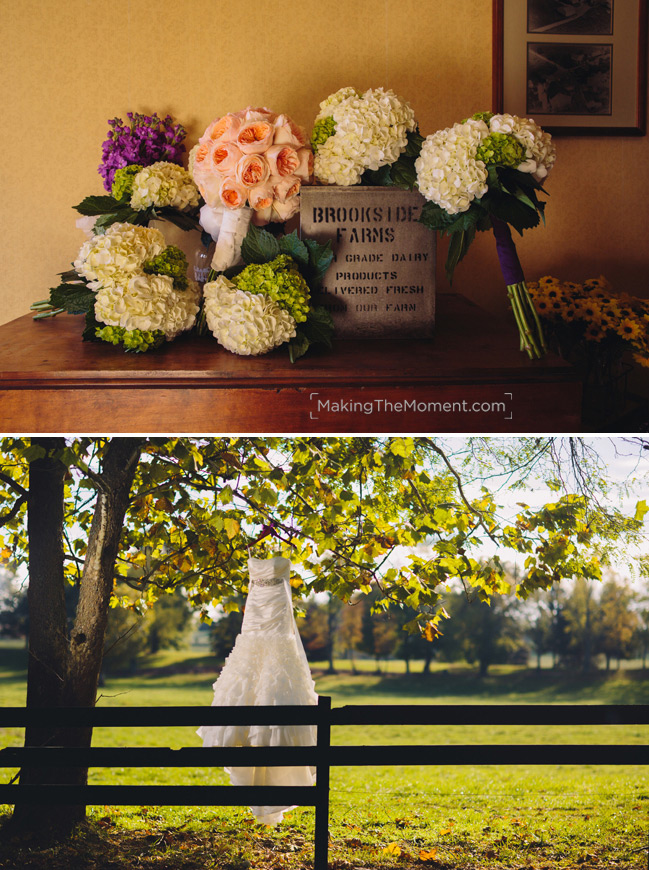 Visual storytelling is my heart and soul – but I still love the written narrative, and think it important to write to you a bit about Matt and Ann. They have literally become friends of mine since our first meeting about their wedding photography, and I'm big fans of them.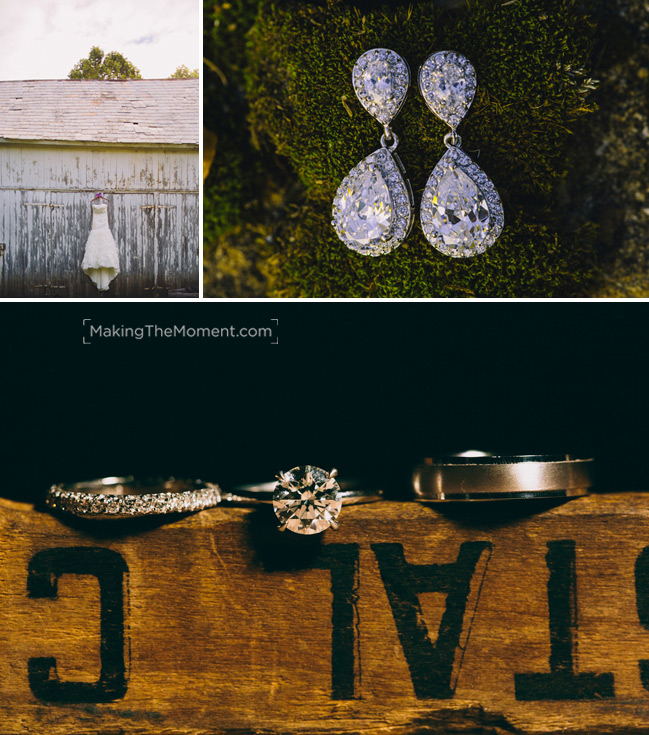 Brookside Farms wasn't simply a wedding venue decision for Matt and Ann – Matt literally grew up here. Matt's family owns the farm and property, and so much of Matt's life story rests on these grounds.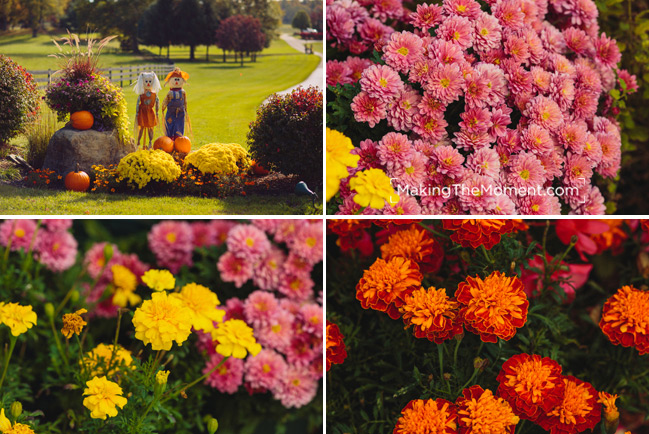 I love the fall at Brookside Farms – seriously – it's so hard to top Brookside Farms for an outdoor farm / barn wedding in Ohio.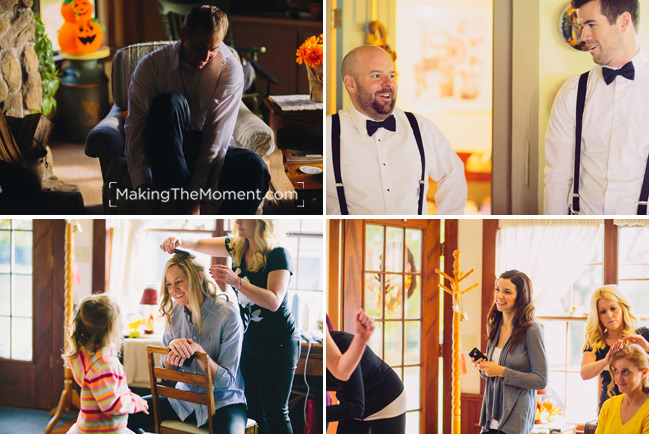 I spent a lot of time throughout the morning with both the men and the women. It was super easy because Matt and the guys were getting ready in one of the many houses on the property, while the ladies were getting dressed at the old farm house.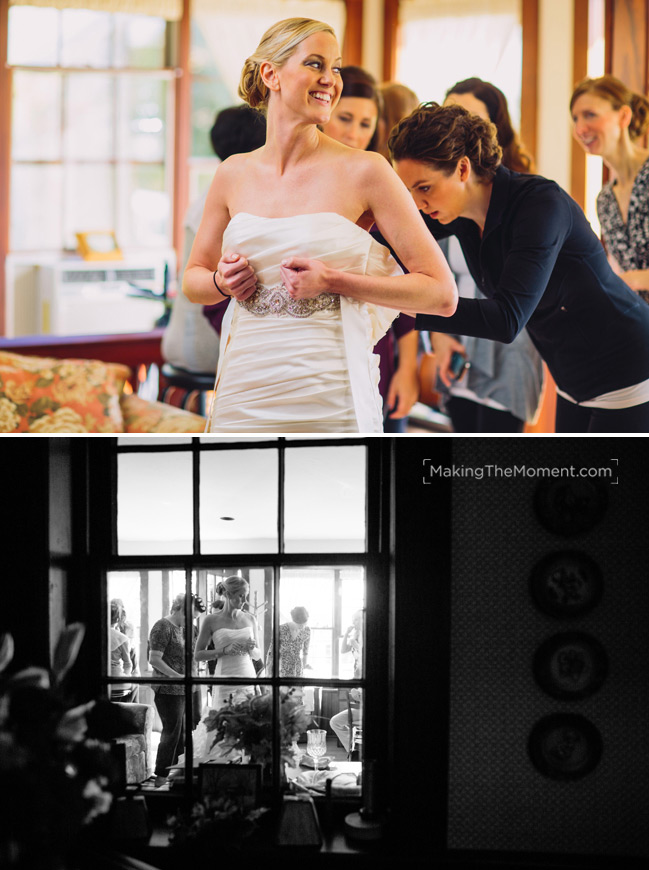 Brookside Farms has such a vintage and rustic feel for a wedding, and while Ann was getting dressed at the old farm house I loved telling the story of her morning as it happened.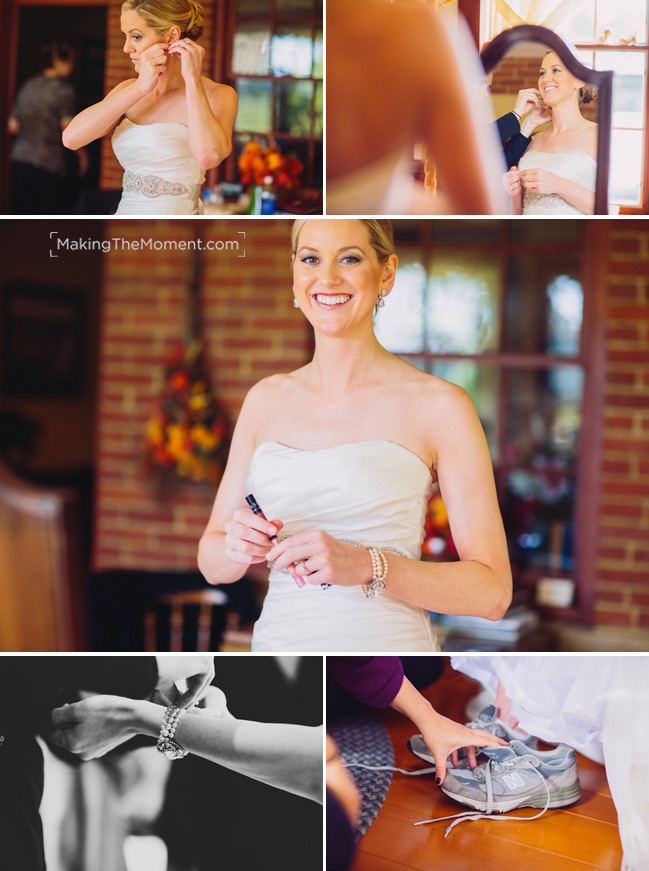 I hate super-staged overly faked out moments. Who doesn't, right? These images are authentic – moments well captured from her morning.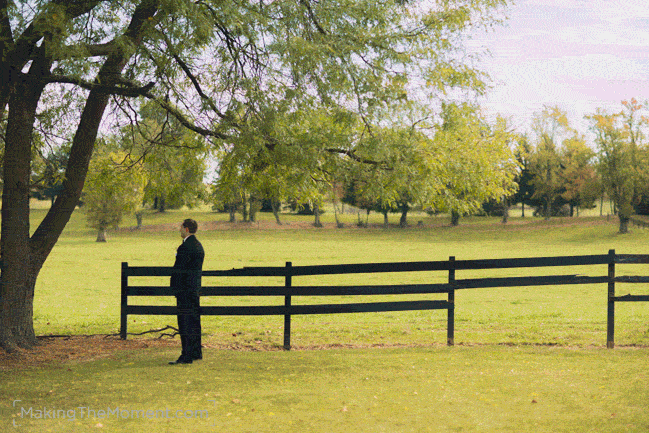 We're never pushy about "first-looks" but Ann and Matt chose to have one, and it was special and beautiful.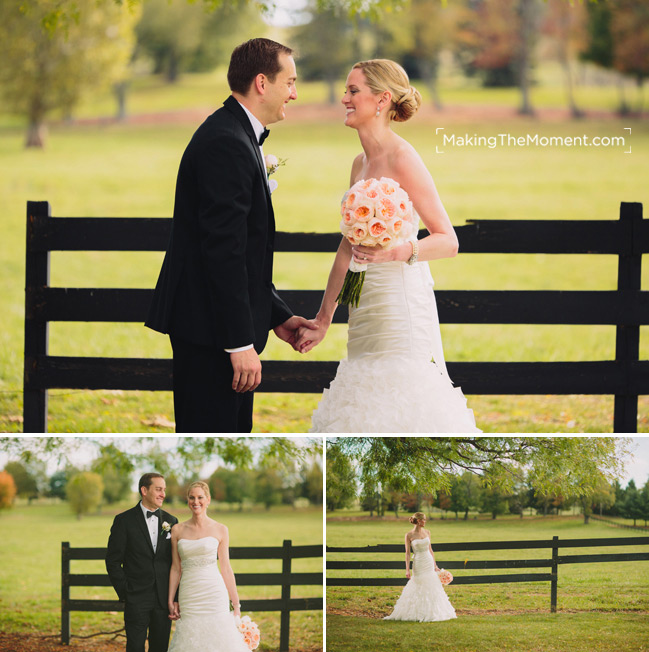 Look at the love their – yes!! Matt is all about Ann, and you can see it so clearly in his eyes.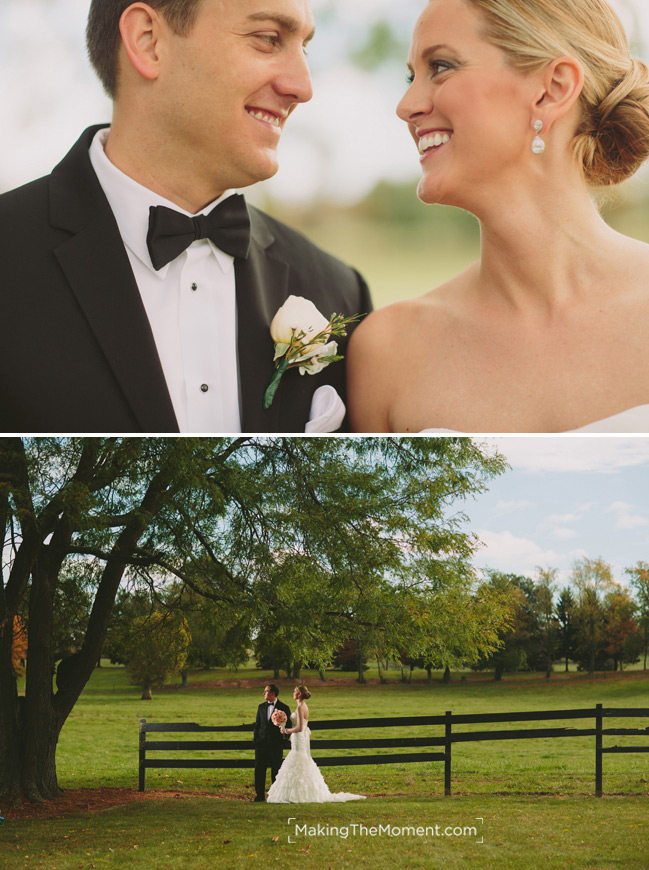 I enjoy these two so much. Did you know when I first met Ann & Matt, Ann was eating a sub sandwich? 🙂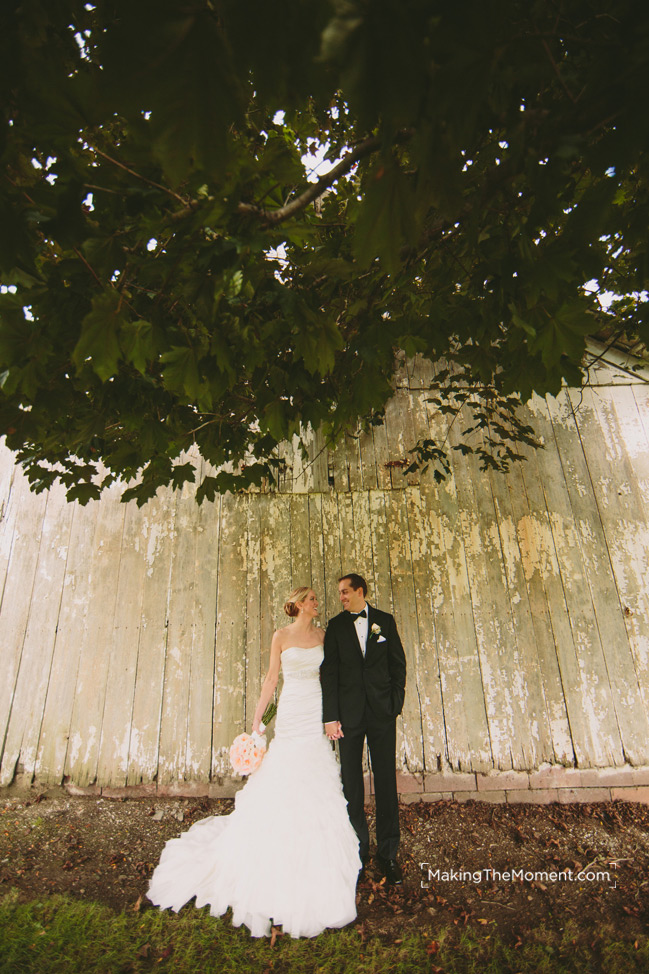 These images were so fun and easy to direct. I always hate stagey-fakey photos – but I'm a sucker for elegance and good creative direction. After photographing weddings now for a little over 8 years, I've found easy ways to relax people and make them feel at home in front of the camera.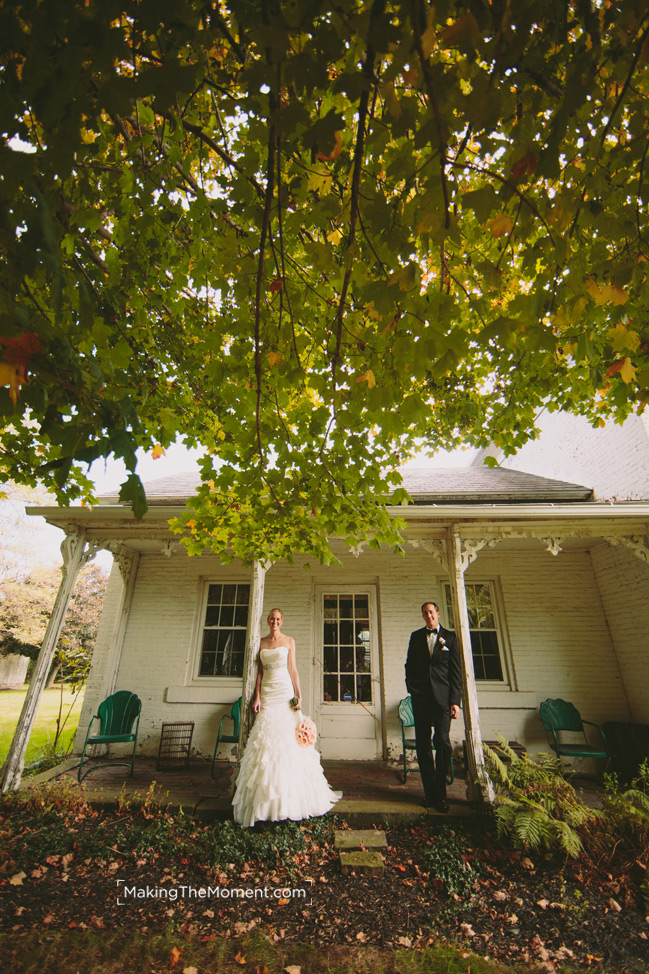 This porch was special to Matt. I remember chatting during our planning meeting over their wedding about how it was a piece of his childhood and family memories growing up. Being photographed out here was important to him, and so I made it a point to make some special images happen out there.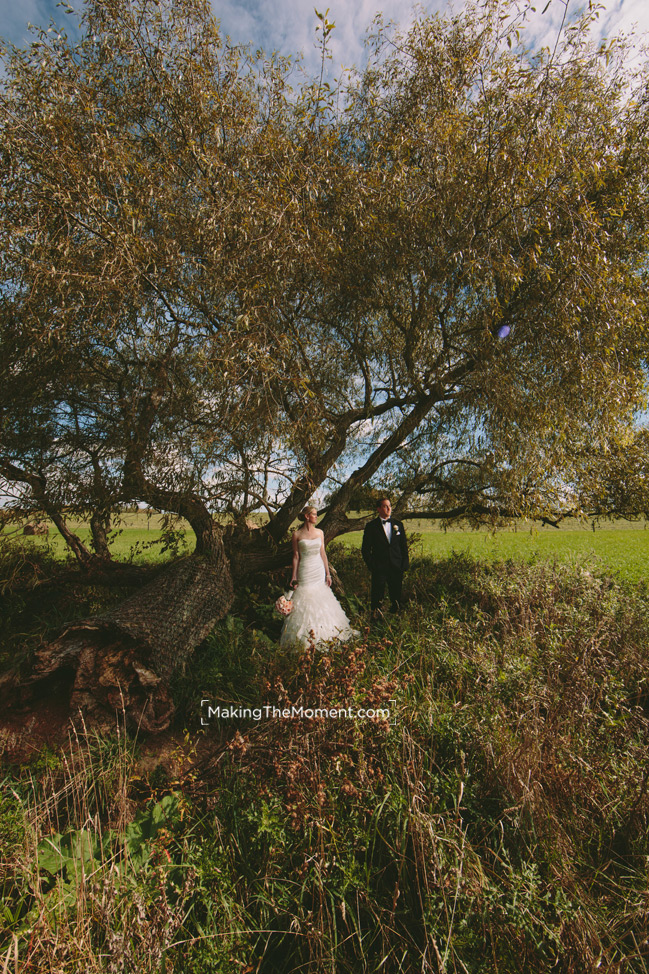 While exploring the grounds at Brookside Farms, I found this AWESOME toppled over old tree. For real. Freaking A man. Freaking A. I don't really know what the "A" stands for, but it's freaking.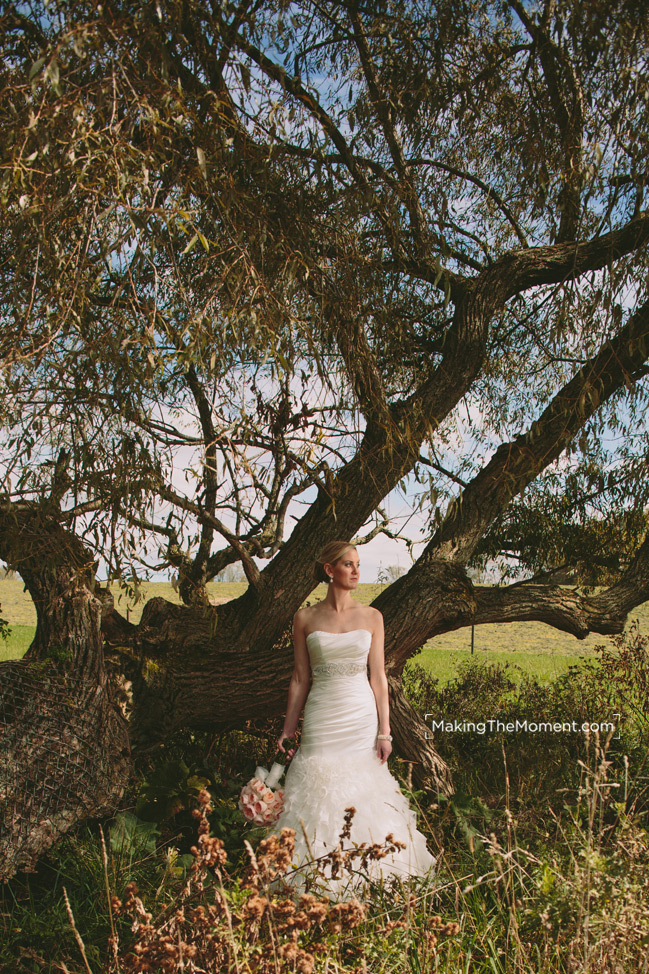 GAAAAHHH – yes. Love this – this is so Ann. She's super elegant and classy, and this image so simply is her.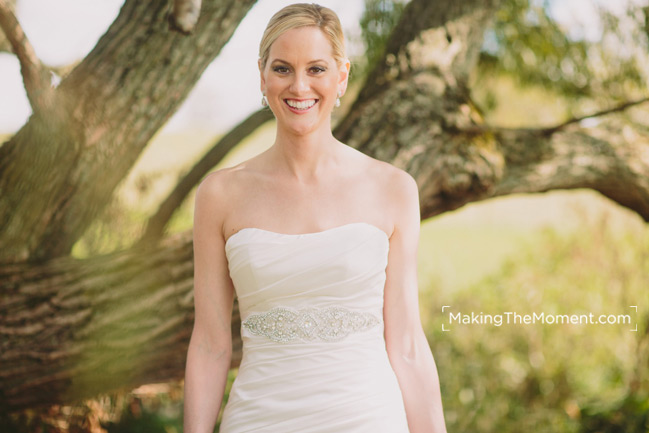 People are not one dimensional, no matter how hard most wedding photographers try and make them out to be. I loved capturing these natural images of Ann as we laughed and talked about how much fun we were all having. I mean that too – look at her smile – that's fo' real.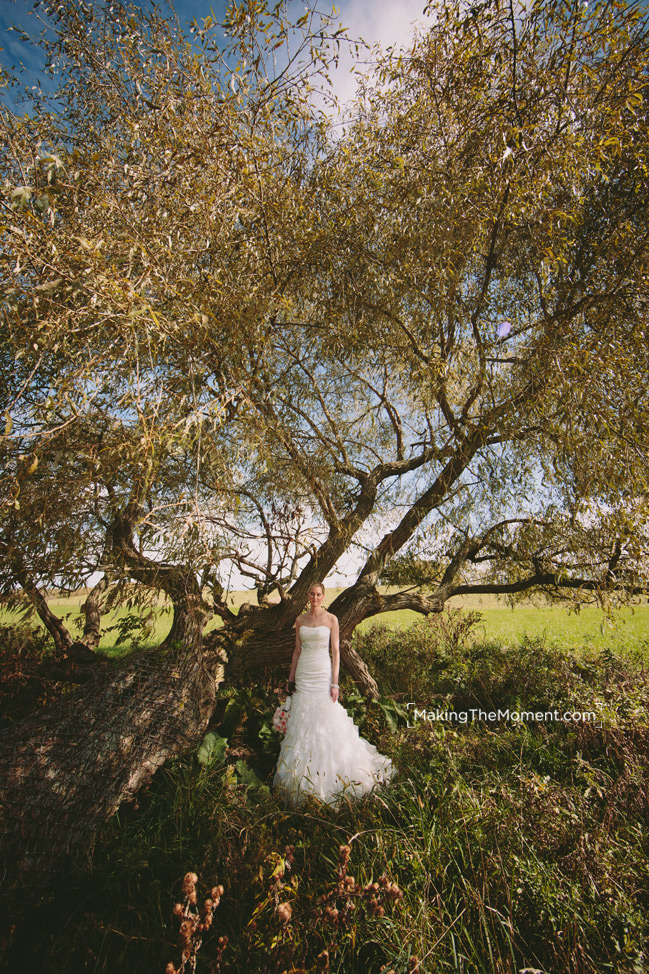 One of my very favorites – this image is special – love it.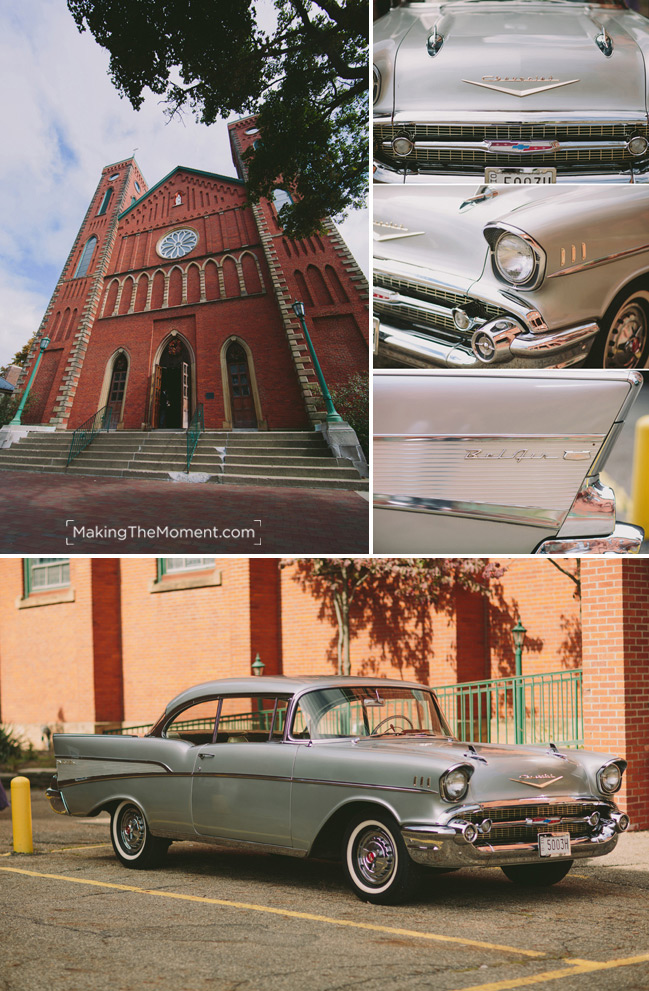 The two were wed just down the street in Louisville and had a wonderfully restored Chevy Bel-Air awaiting them outside the church.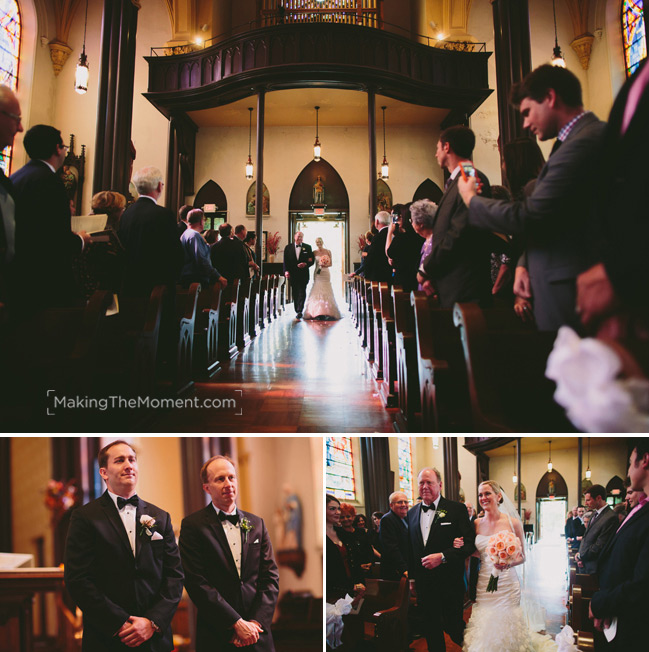 I love this dual moment – a bride walking down the aisle while her groom (and everyone around) emotes. You have to be quick with your cameras to capture it right, but it's worth it.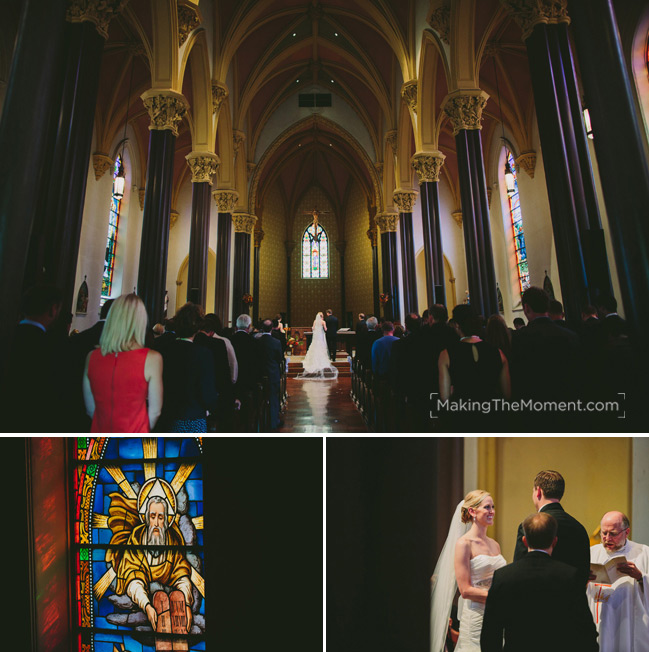 Awesome church – I love the architecture and feel of these old sanctuaries.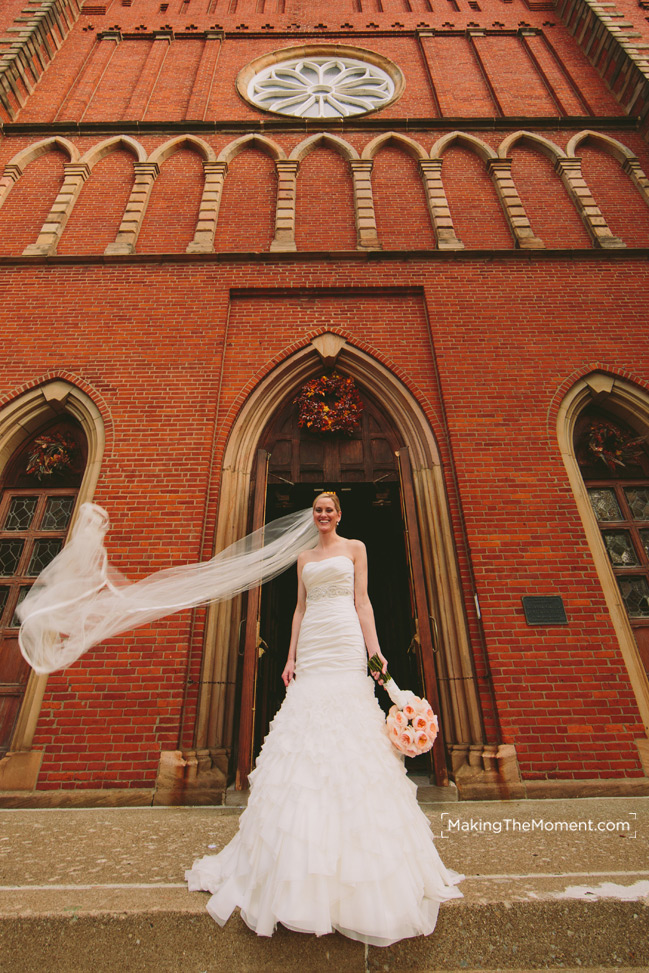 After their wedding ceremony we took a few moments and captured Ann in front of the church. If I remember correctly, much of Matt's family had been wed in this church, and it was fun to get some images outside of this historic family-nuptial site.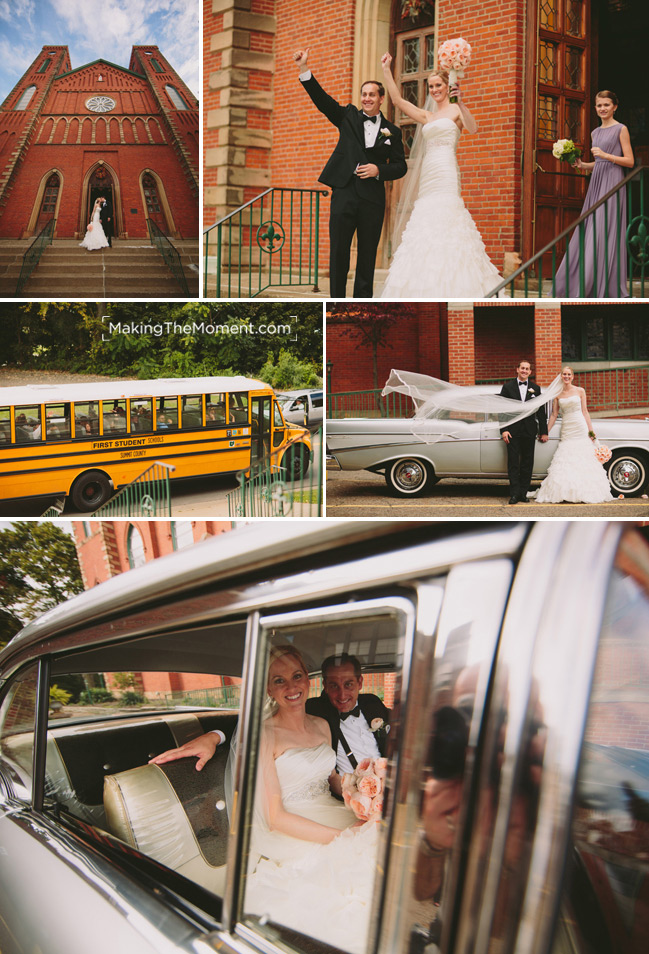 Before we took off in the bel-air, Matt and Ann's busload of friends were transported back to Brookside Farms for their wedding reception.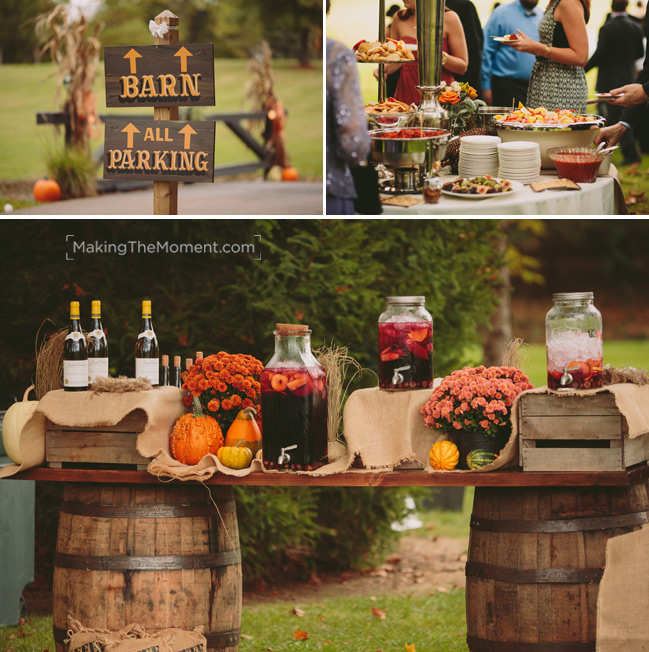 I loved their cocktail hour set up. Worthy of a photo all itself, the simple table made of old barrels really pulled off quite nicely. I love the burlap accents and the fall mums – well played Schumachers – well played.

Side note – that baby wrap is a-d-o-r-a-b-l-e. I'm a father now (with another little girl on the way) so I'm always looking for ways to magnificently cart children around on my body like a kangaroo man or something. A Man-supial perhaps? Yes. Mansupial.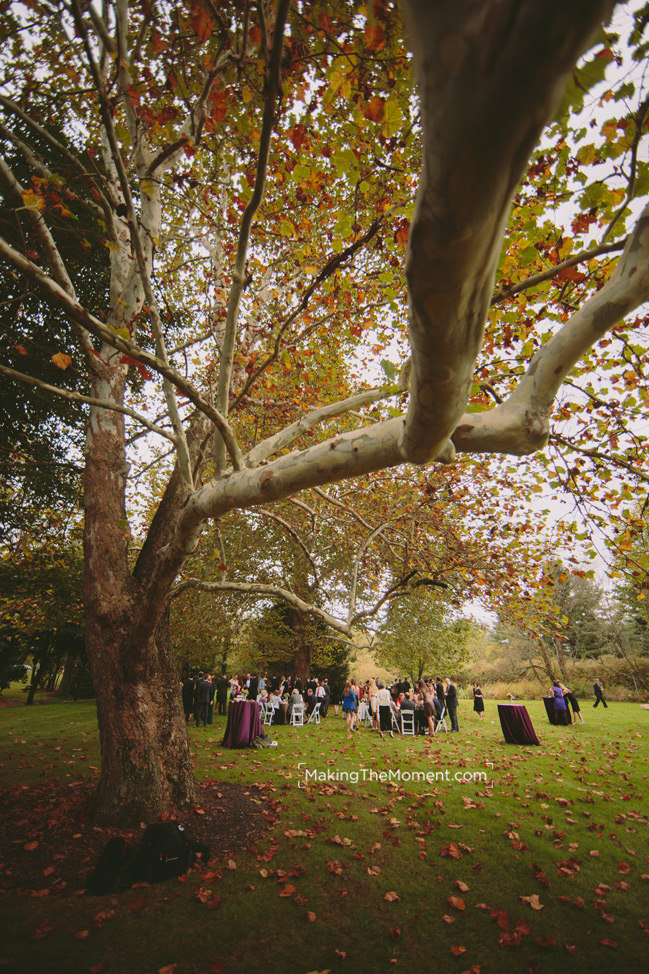 Per my comment above – I like to write random stuff in my blogs just to see if you people really are reading.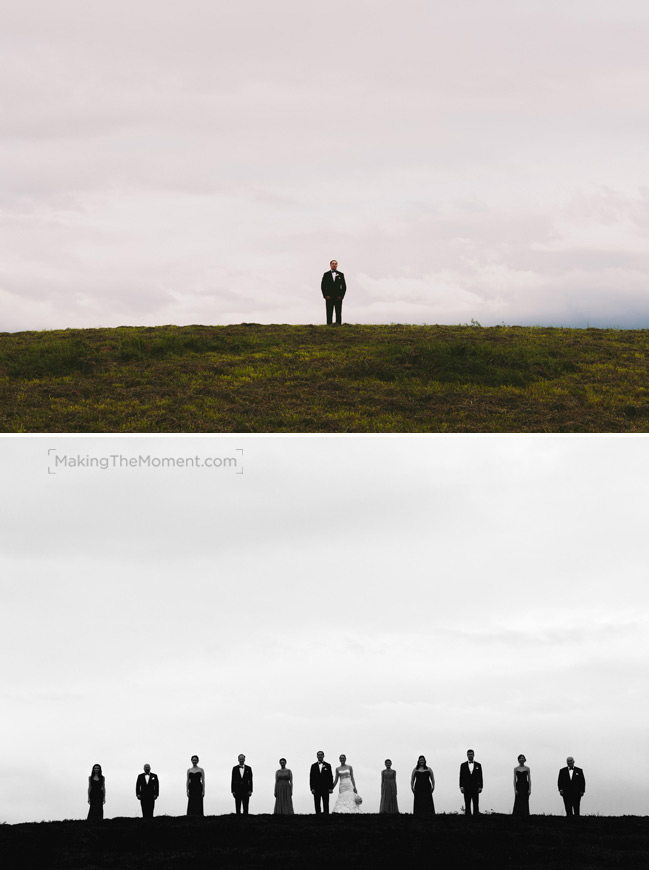 We found this gigantic hill, and awesomeness commenced.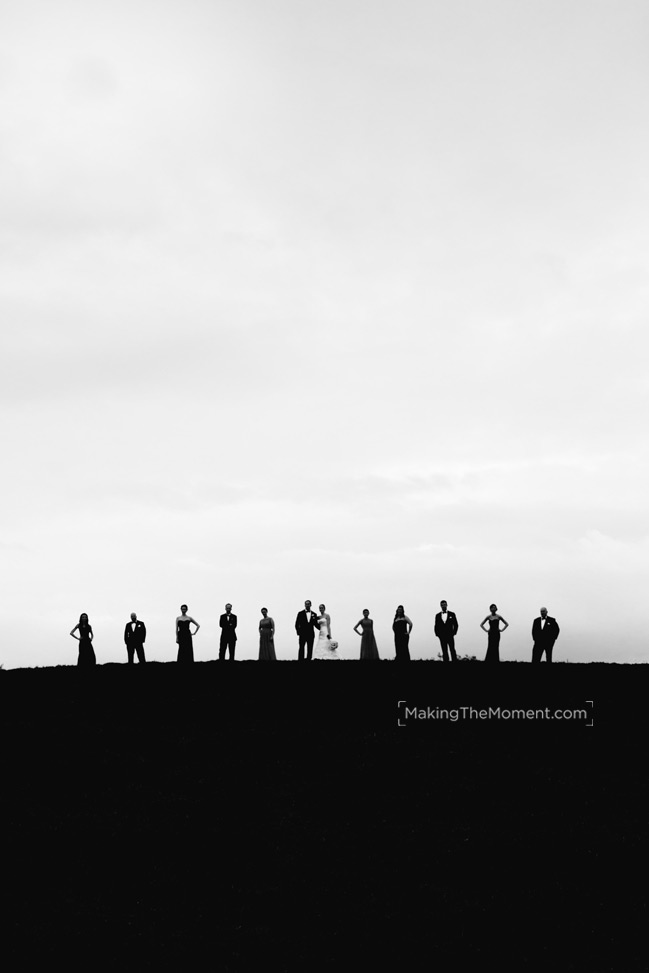 You have GOT to come into our office and see this image in all it's glory. It's bold and beautiful.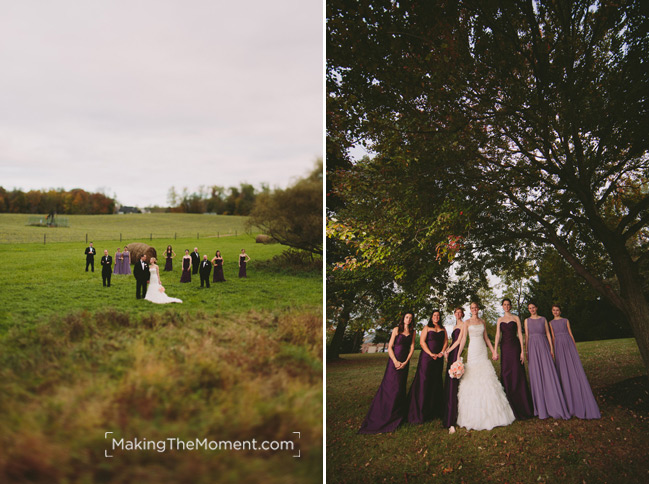 I had to crawl on top of a hay stack to make this image happen. No joke – check it out here.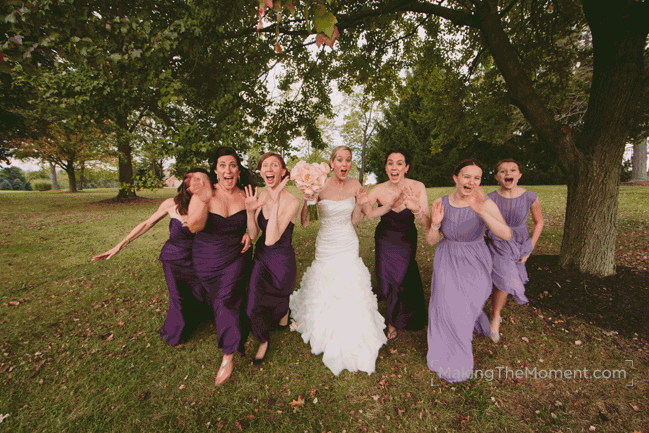 SOOOO close to getting knocked over for this. Worth it.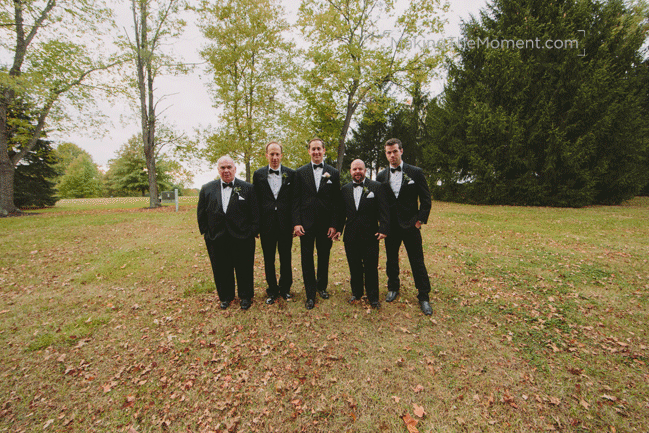 Same here.

I LOVED this bridal party. I think I have LOVED 99.999% of my bridal parties – but honestly, I just want to bring these guys around with me like a posse or something.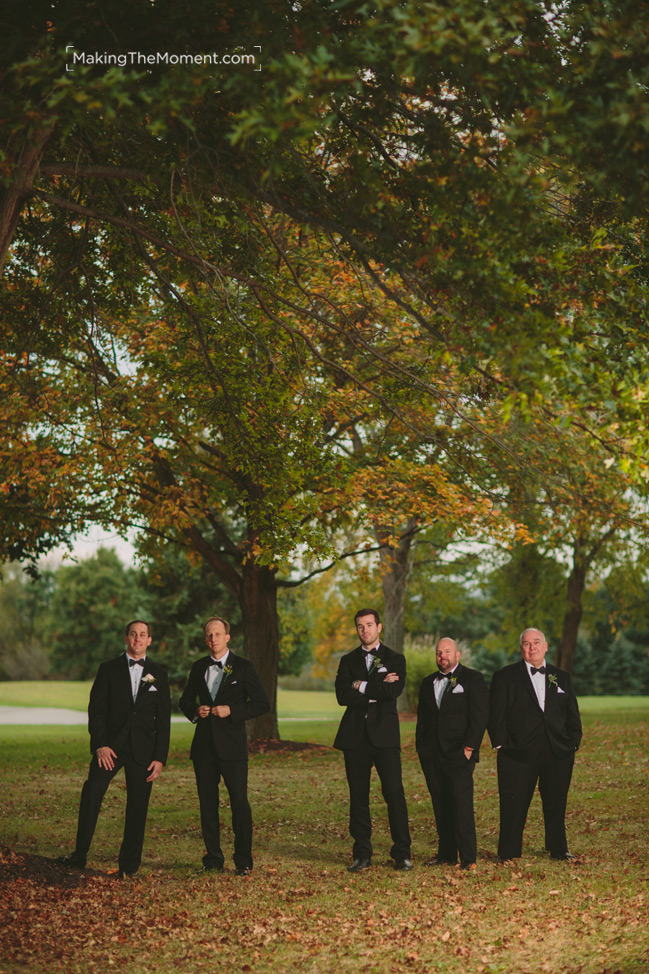 Oh snap. Look at the guys. There's something simple about this image that I just love.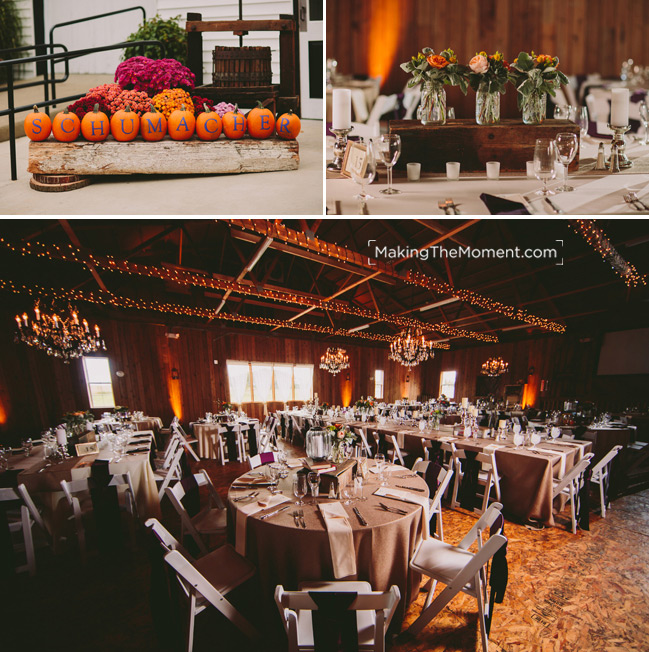 Oh geez – check out the inside of the barn at Brookside Farms for their wedding reception. Adorned in splendor – a Brookside Farms Wedding Reception has such a vintage and yet modern quality to it.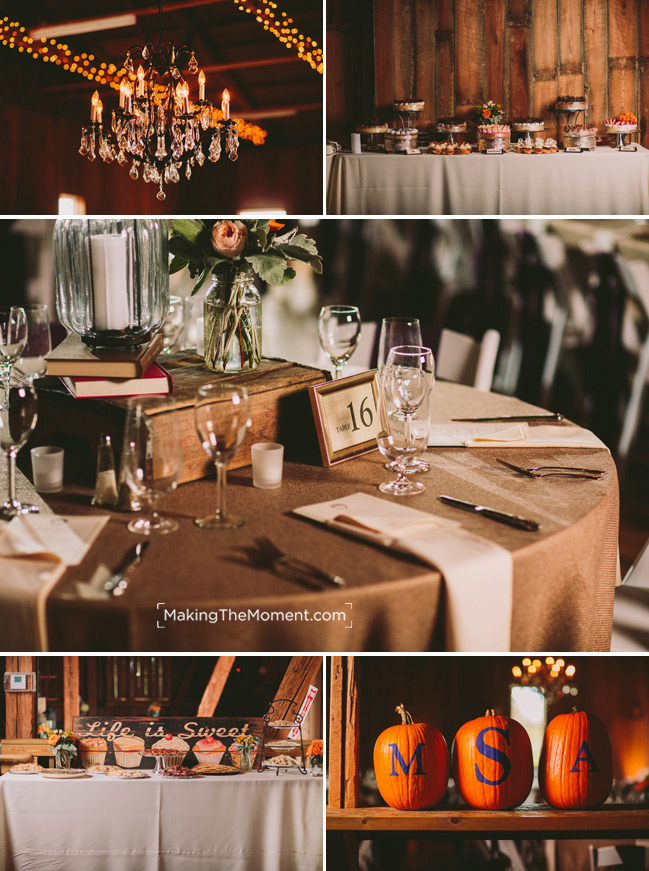 I'm a FREAK for reception details – and after spending some time getting candid images at the cocktail hour, I went in and photographed their reception set up. Absolutely amazing.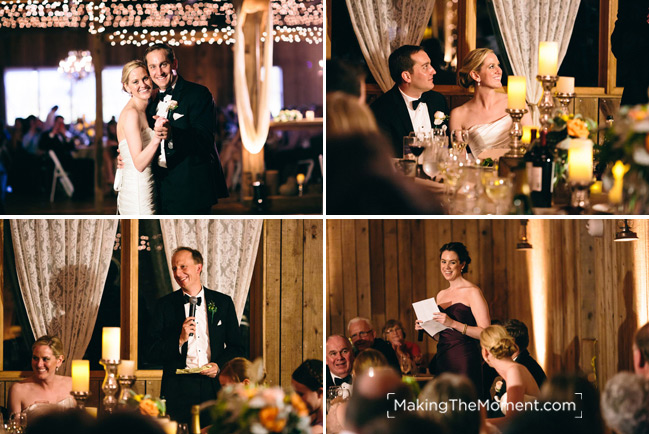 I love reception speeches – but these were so heartfelt and real. My favorite speeches are the ones filled with encouragement and hope (rather than the "I'm drunk- let me air your dirty laundry and make fun of your relationship" variety). I laughed alongside and captured some sweet moments.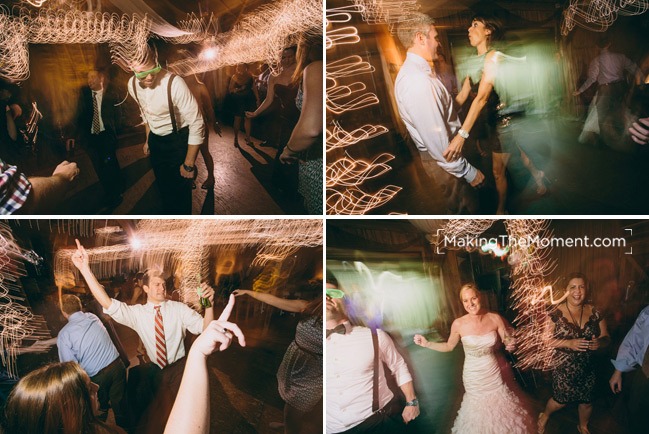 I enjoy a good dance floor – and I love staying late at weddings to capture the fun.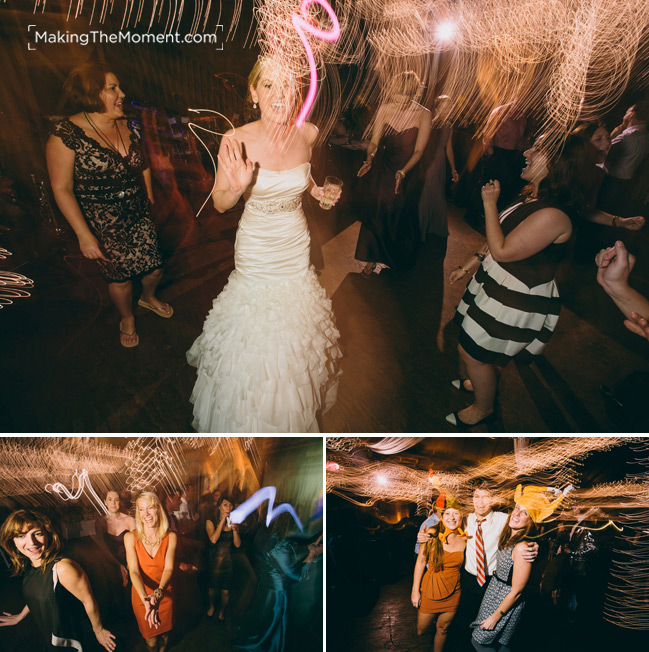 Seriously – how much fun was this group having? Tons. Having a dance floor in a rustic barn is AWESOME fun – especially at Brookside Farms.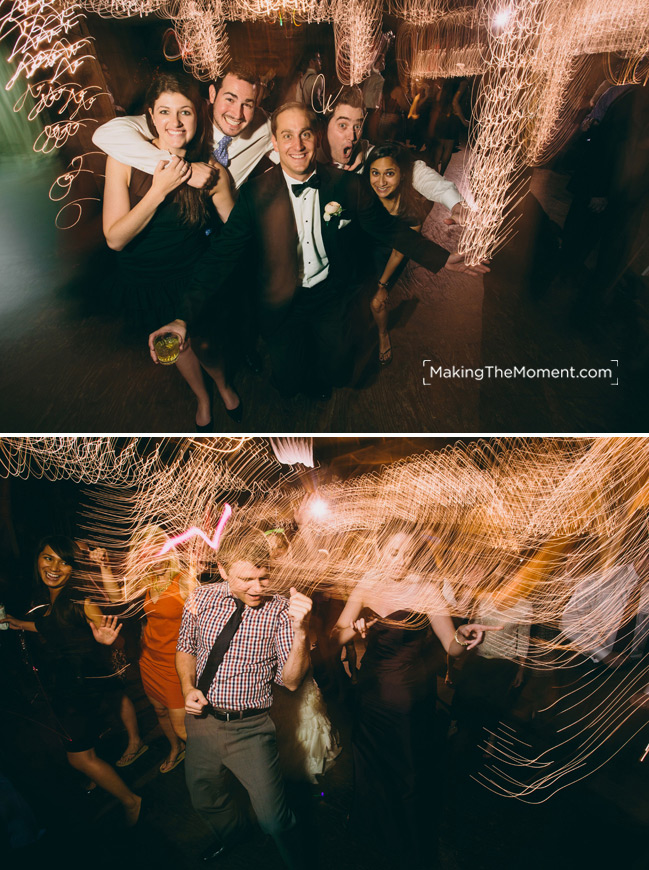 I love the bleed and blend of the lights, it creates such a funky magical quality to this image.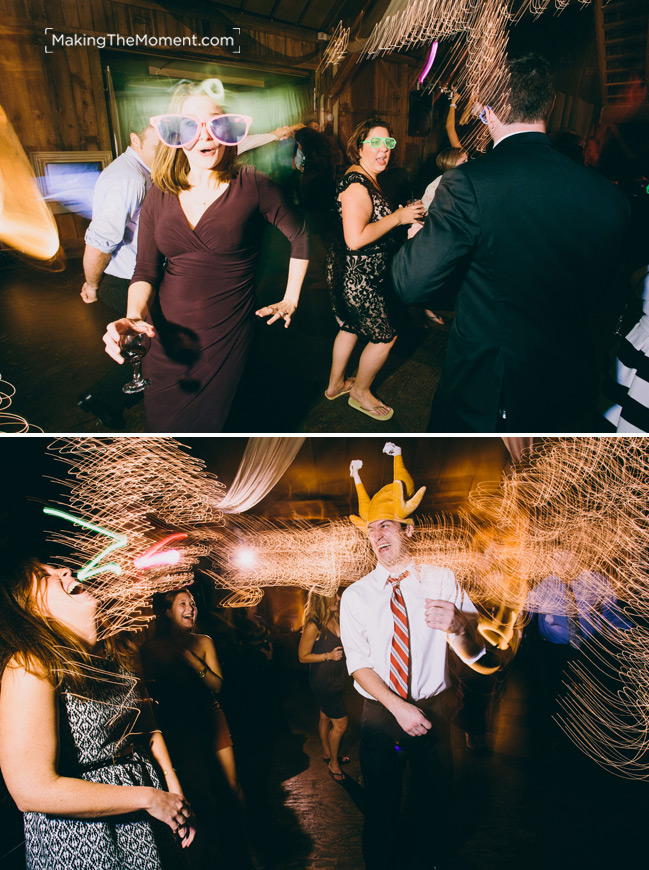 Dude in the funky turkey hat – you are my party hero. I laughed so much when I saw this come out.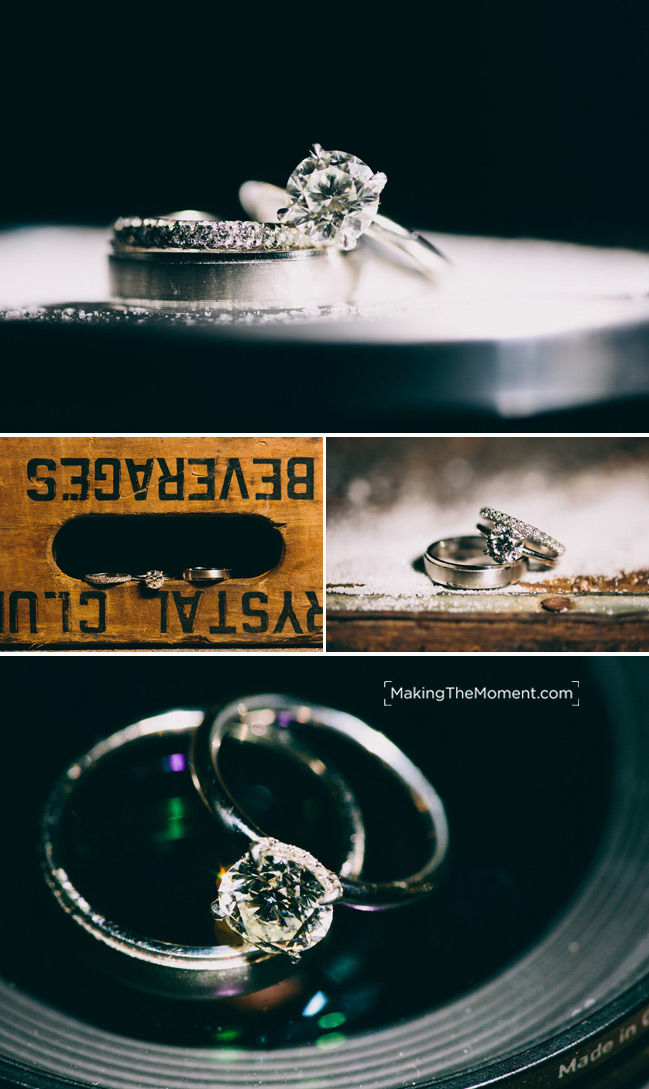 Matt. Ann. I dig you guys – you know it. We're friends now – I've LOVED the joy you two have shared about your wedding images, and I am SO ridiculously grateful you asked me to be your wedding photographer. From the bottom of my heart friends – thank you.
Oh – and I can't help but share – this is a text Matt sent me after showing their images off to family – it really meant a ton to me. Often times in these blogs I get to share my thoughts and my experience, but I think it's just as important to see how they feel.