I often start off a blog post talking about how cute Jennifer and Gregory are as a couple, and how in love they are….well I'm not gonna do it!  Don't get me wrong these two are very much in love but when it comes to their wedding day story, cute fun, and lovey dovey words can be thrown in the trash and replaced with crazy, epic, fashion.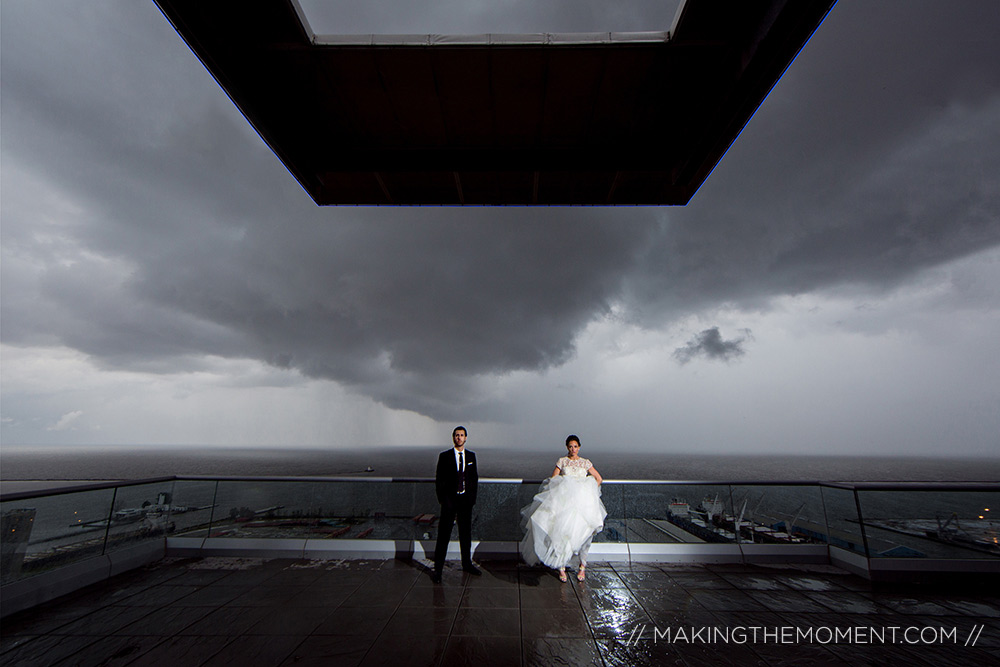 It did rain on Jen and Greg's wedding day, but this creative work above is a great example of how a dark, ominous sky can be dramatic and unique.  For these two it was as if the weather was tailored to their style.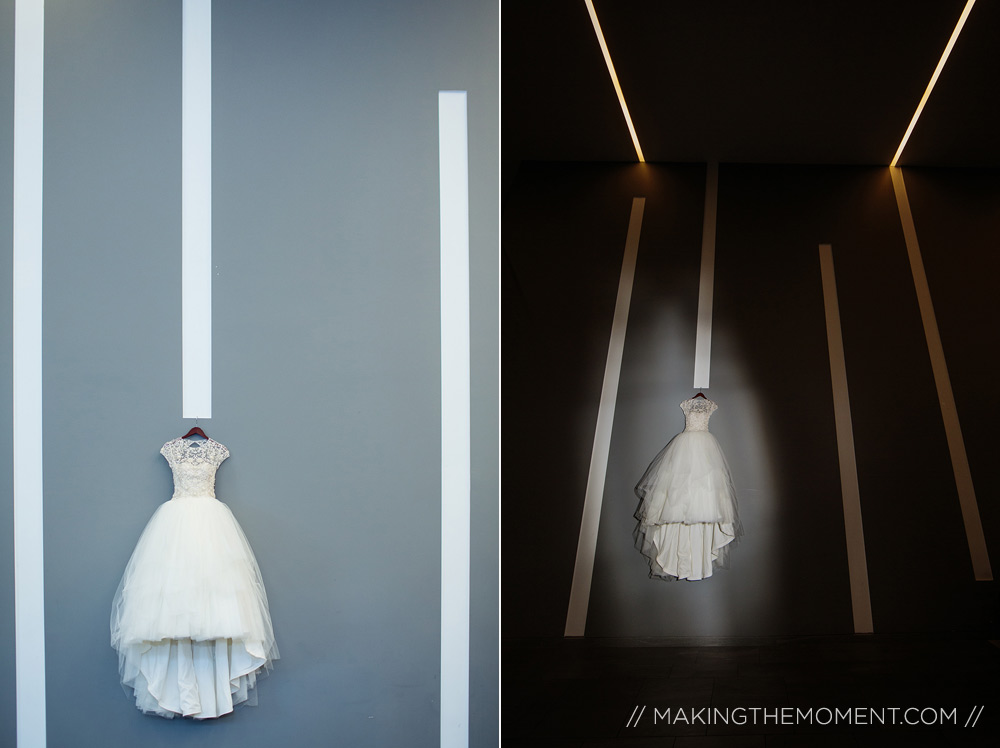 Jennifer's dress was beautiful and when I first saw these lines I decided to use them for some cool captures. Oh how light and lens can change the look of the same location.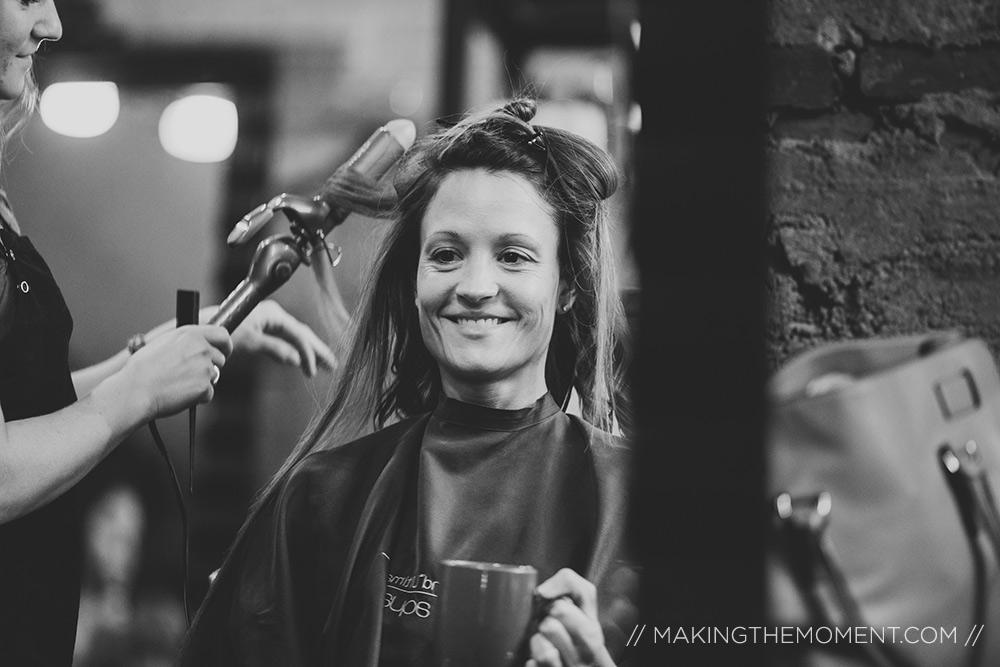 We started the day in Ohio City with a little hair and make-up before heading to Aloft to fashion things up, so people will look at them and say Shut…up!  Ok I think that last lined sound better in my head than in writing, but throw some accent into it and you will get.  They are about to look baller!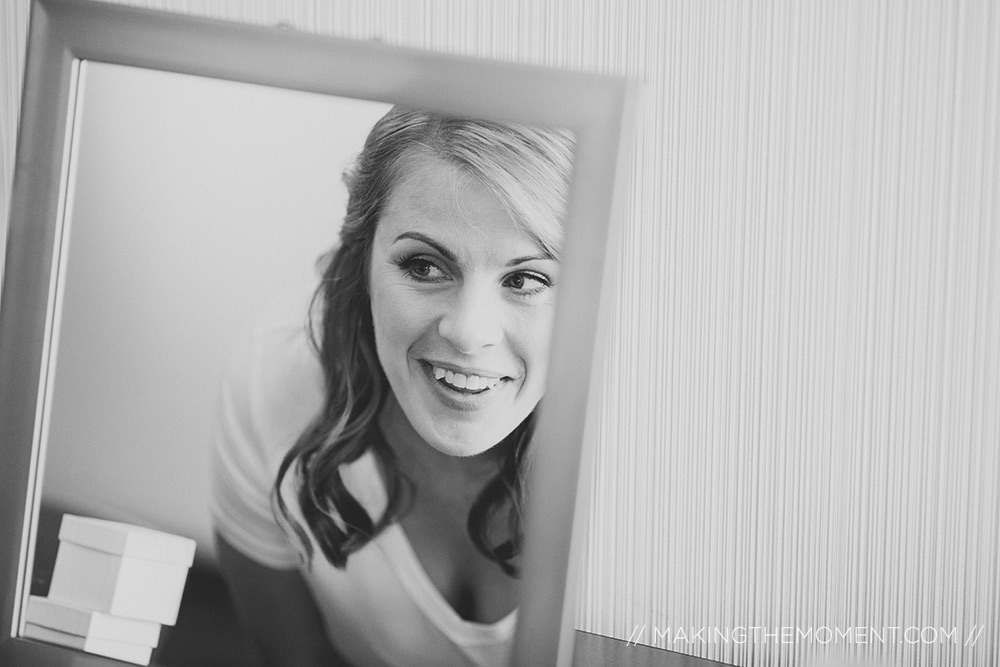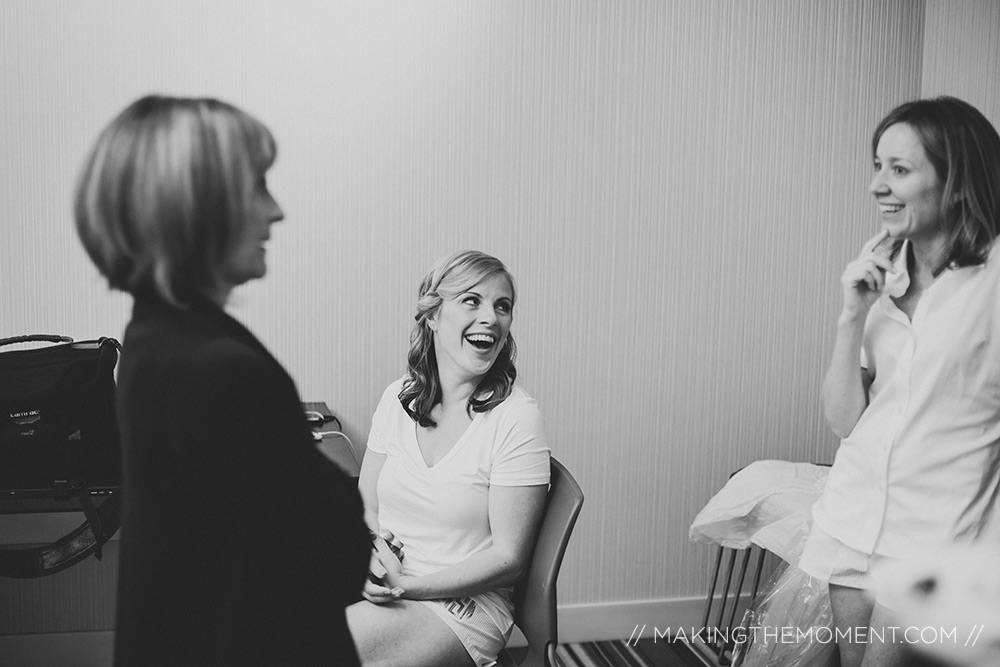 You are so funny ha ha ….No, you are so funny, ha ha ha!!!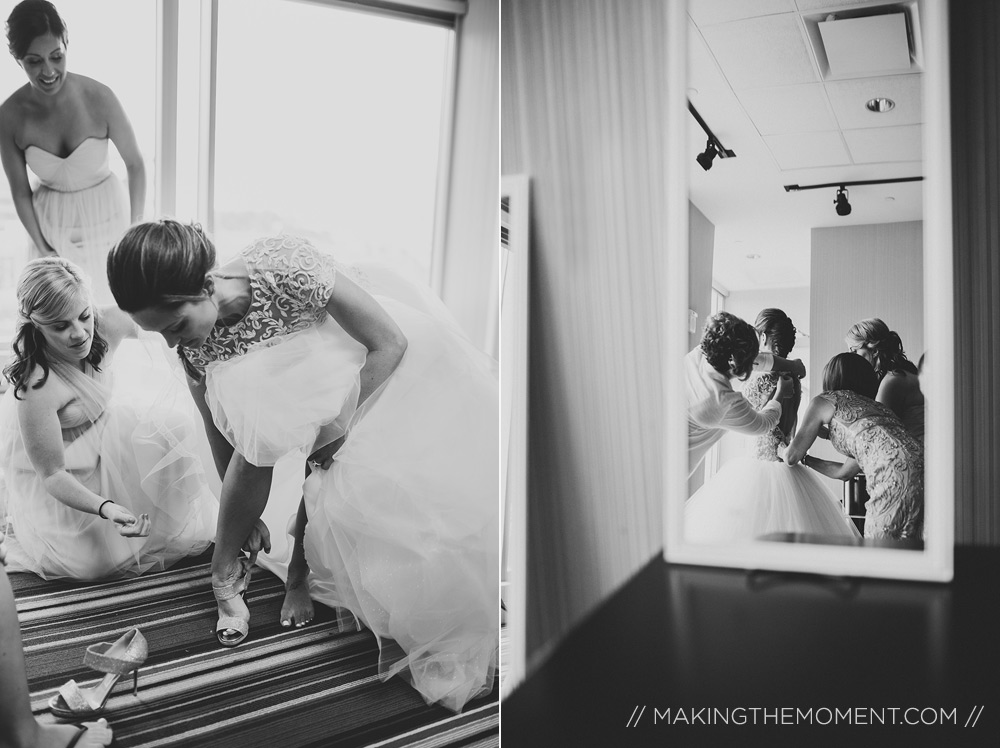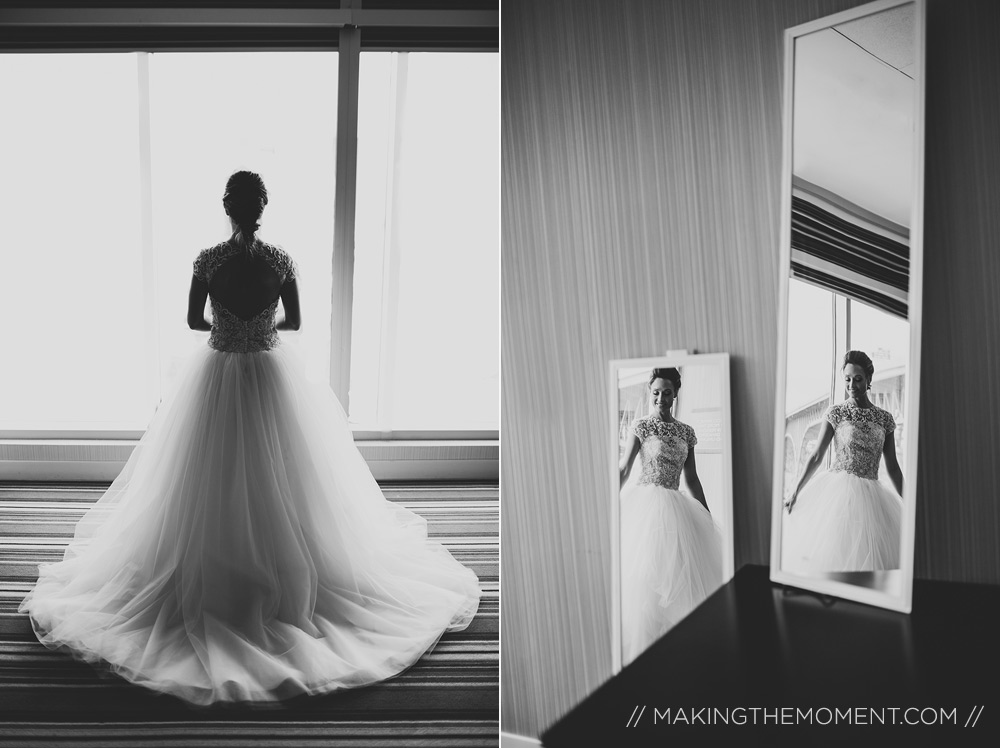 I told you Jennifer looked baller, I love the double mirror photograph on the right, they were leftover from the make-up artist.  I noticed them at the last second and if you look closely you can even see the blue bridge behind her… love it =)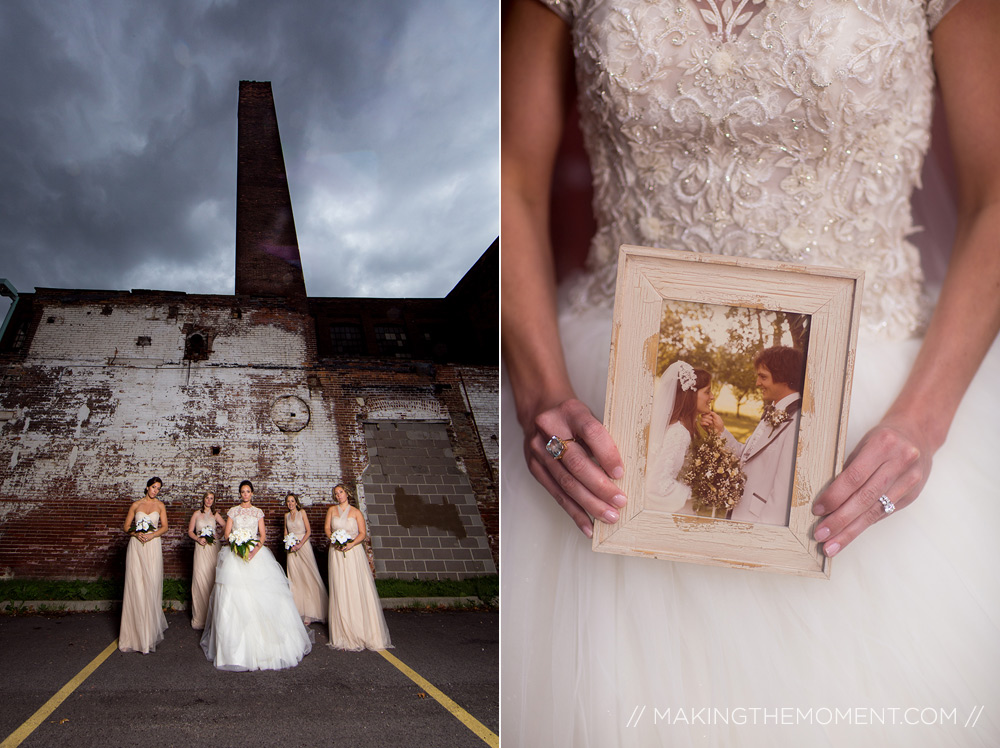 Past and present brought together in one photograph, amazing love stories combining into one continues story.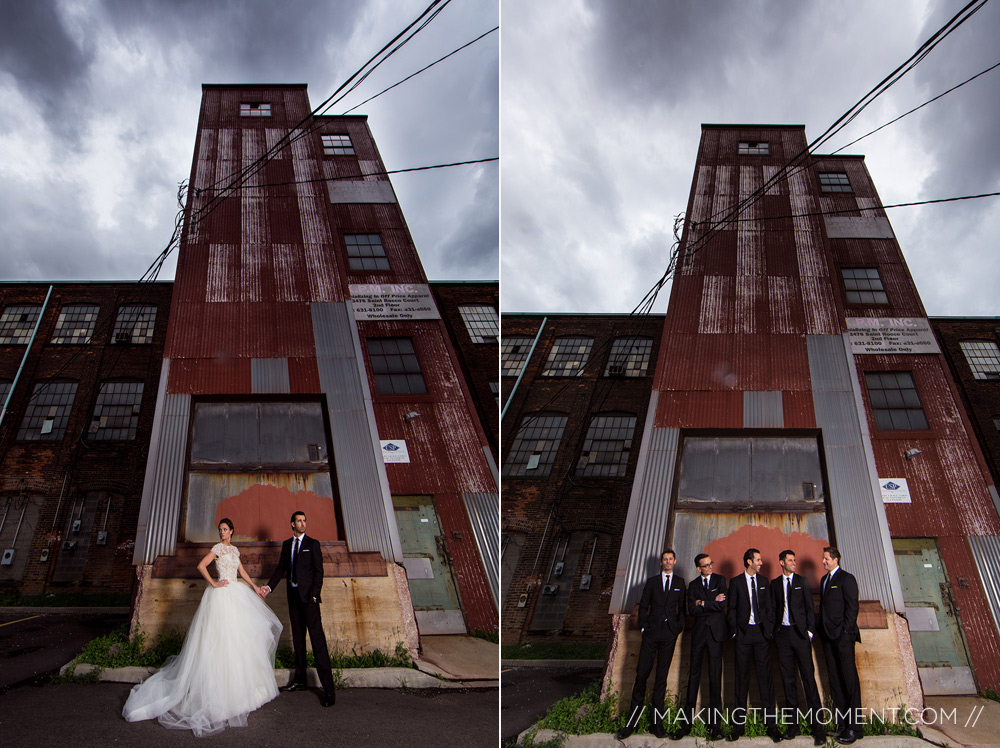 Jennifer and Gregory looking so bad-A in this one.  I originally photographed the guys here first and knew I had to use it twice.  Right after this the sky opened up and the rain came down.  After all,  this is Cleveland and a sunny forecast can often turn.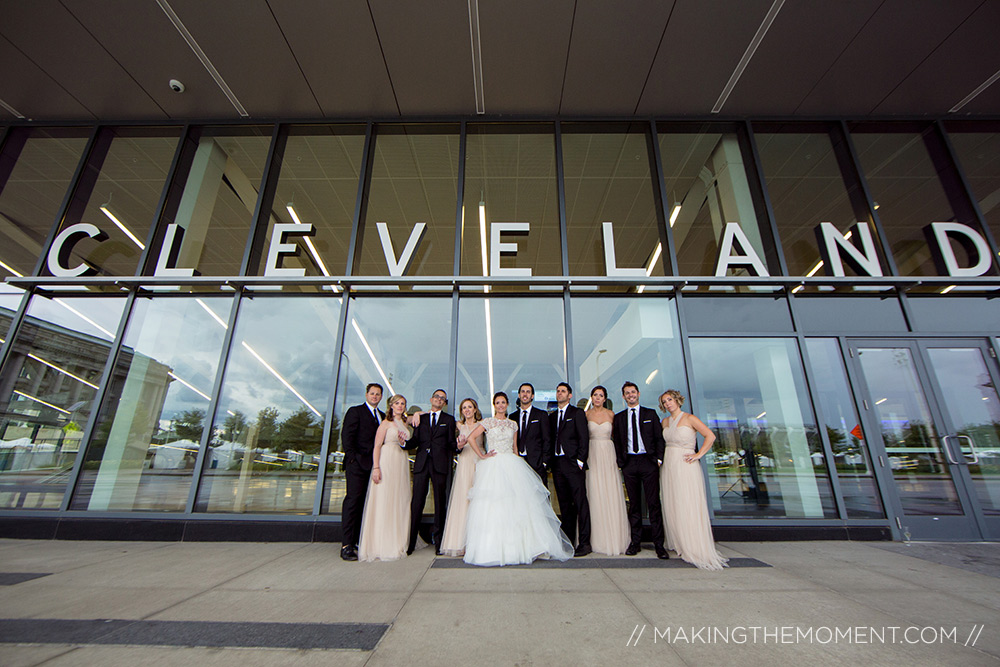 Speaking of Cleveland…Helz yeah!  How chill is this group?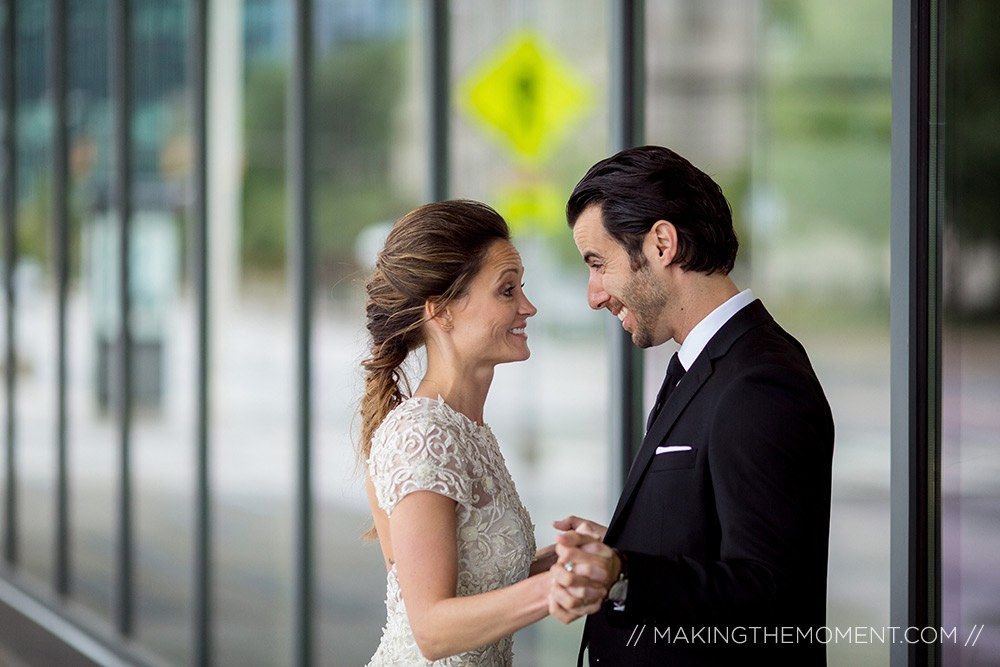 I always have the couple look at each other on the wedding day and these two had a little fun with it, or maybe they where thinking,  "how is it so cold today??".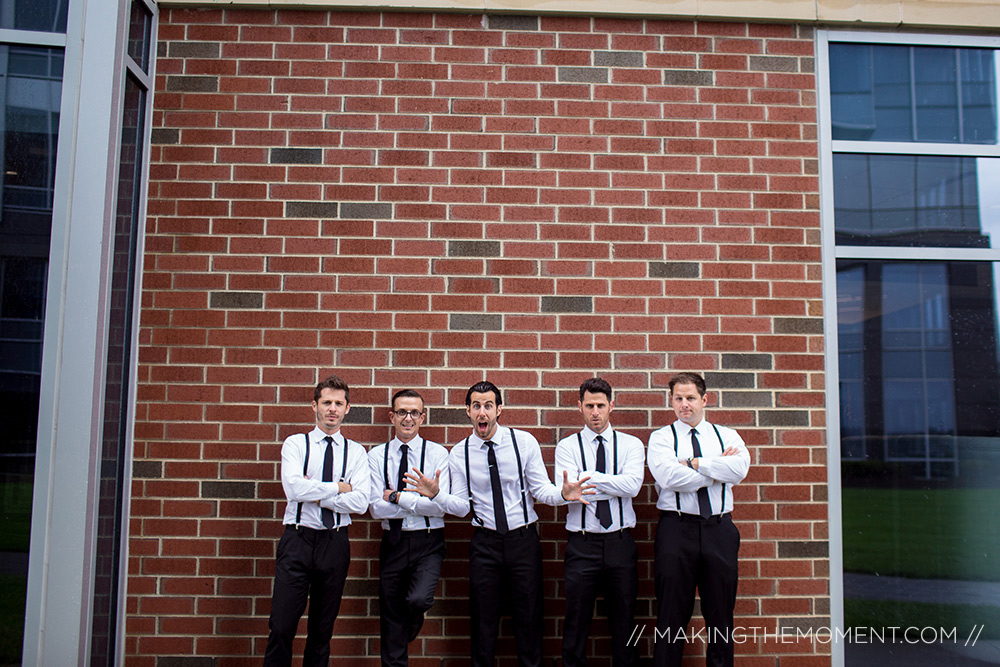 The rain stopped for a few minutes and the guys wanted to do some fun images. No jackets allowed.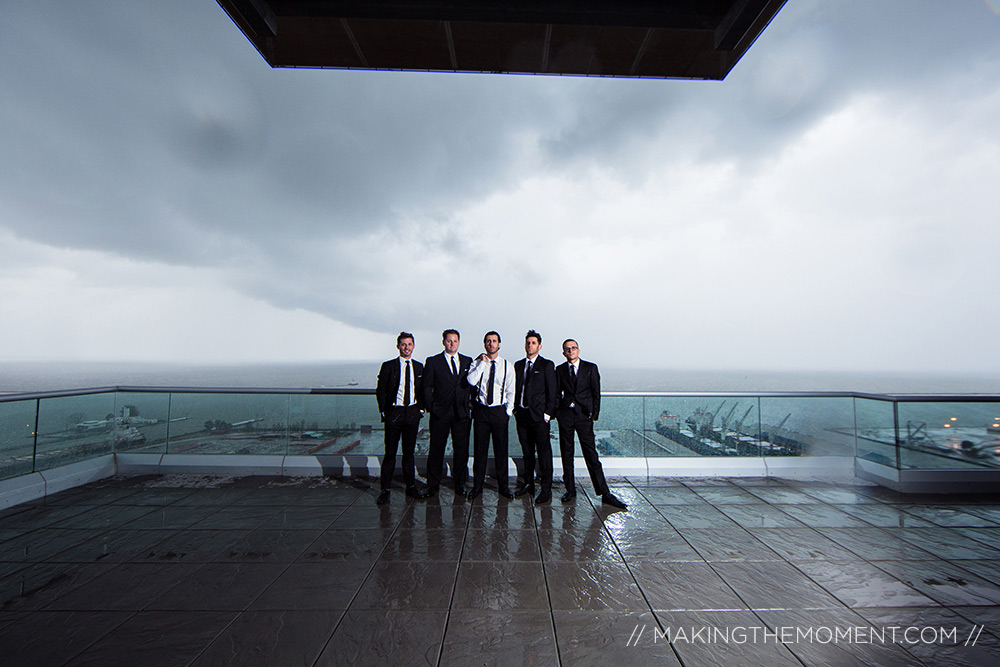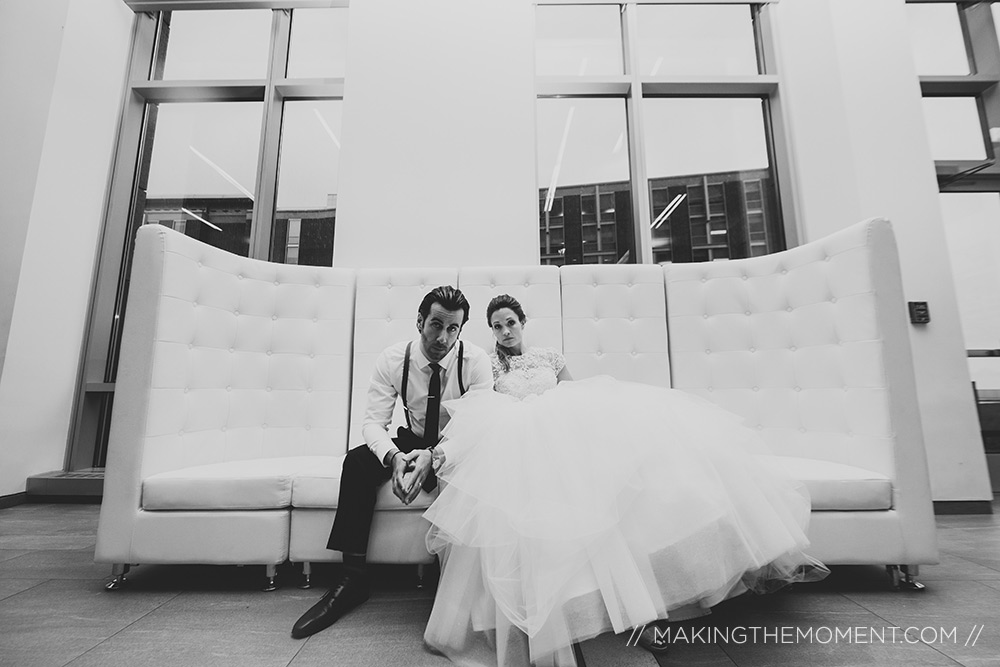 These awesome couches at Aloft scream fashion, and these two super models rocked it out for sure!
WHHAATTTTTT!!!! Yeah! Cool thing about this artistic image is Jennifer set-up some time for us to do it…love that!  Thanks Jen.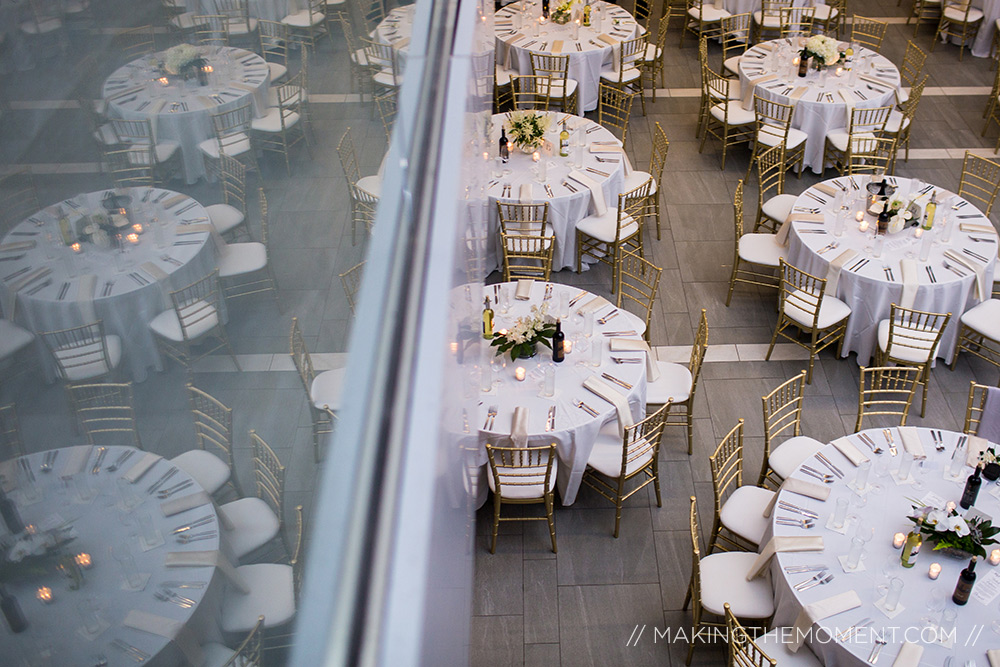 The reception took place at the Ernst & Young lobby next to the Aloft.  The table layouts were amazing and I was able to find some amazing angles and reflections.  I can't believe how well this location can be changed, notice the cool lines on the floors and walls.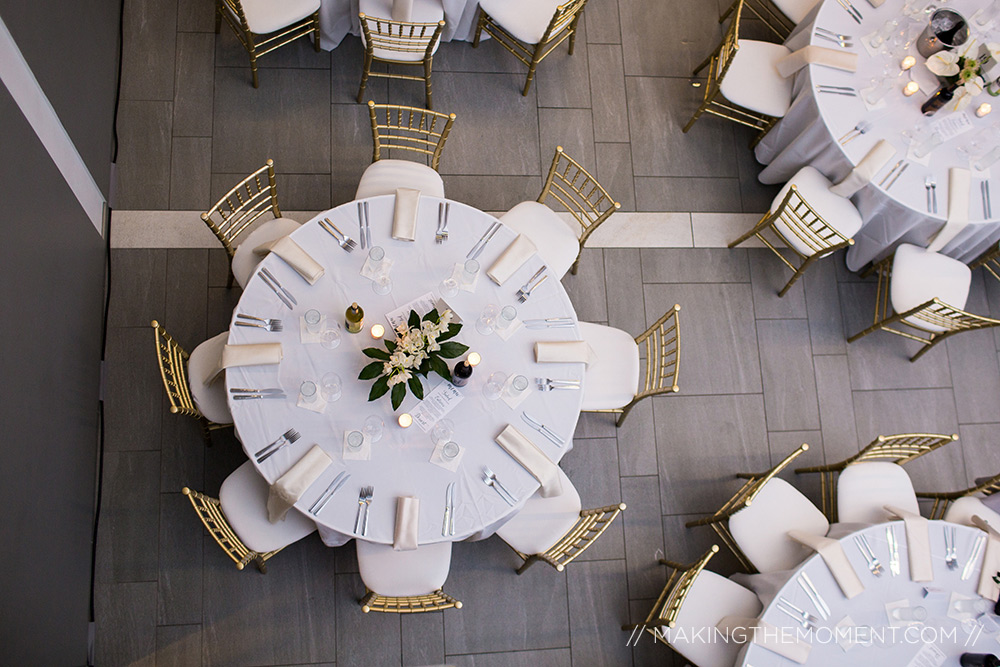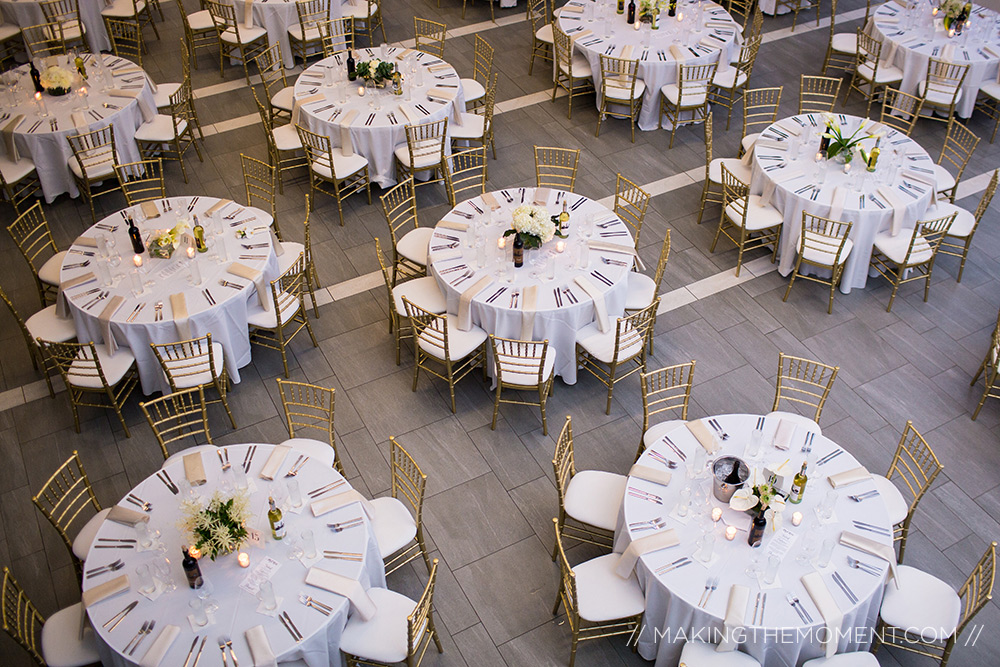 Something different for Jennifer and Gregory's reception was the first dance build up.  We started with the Mother / Son dance, and worked our way up to the bride and groom.  I loved this and the emotions were so real.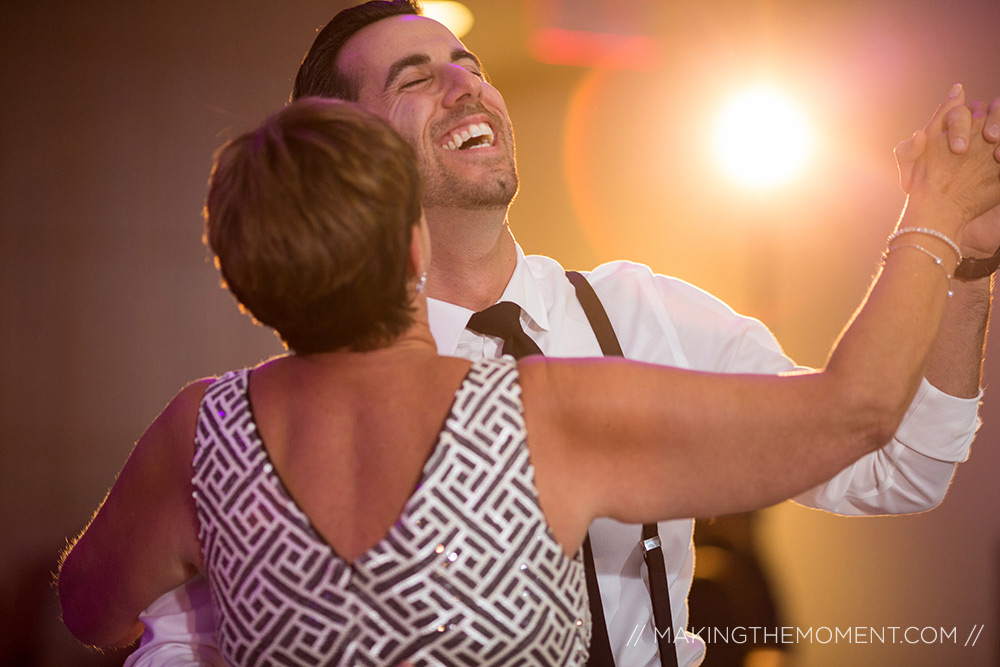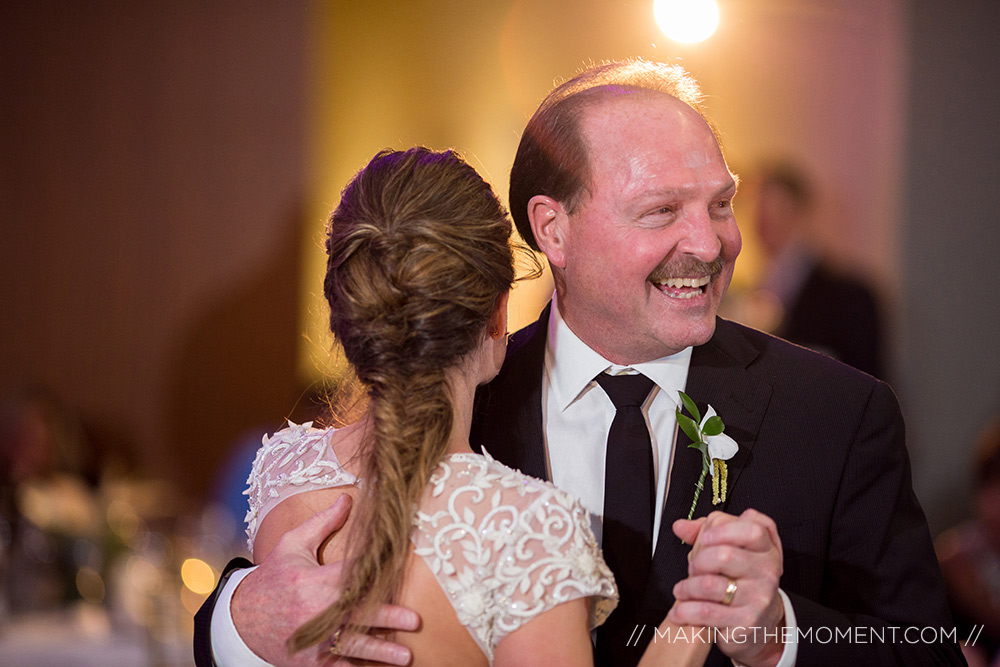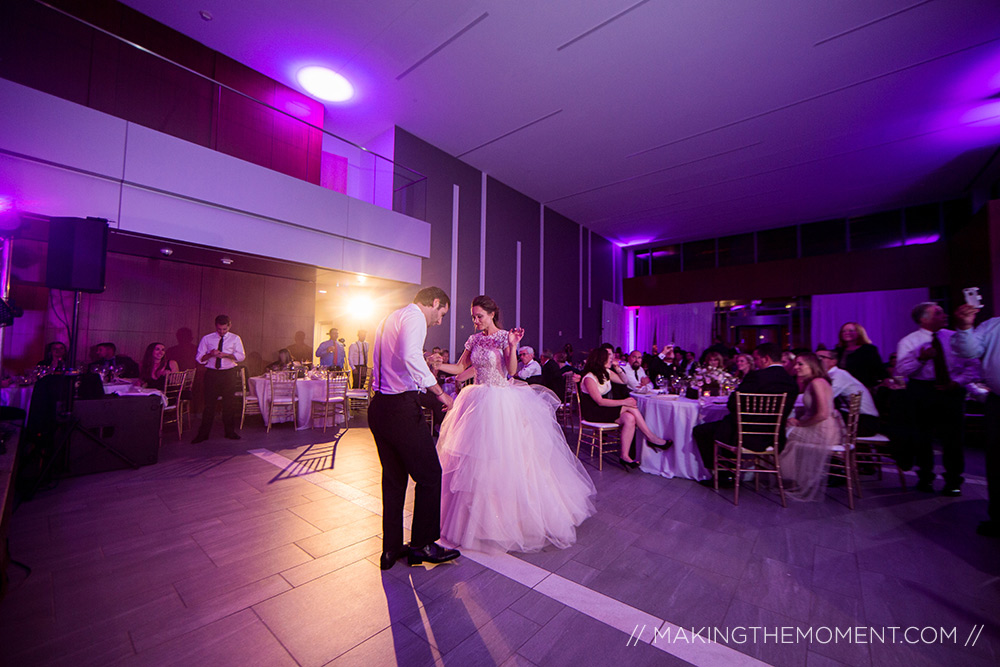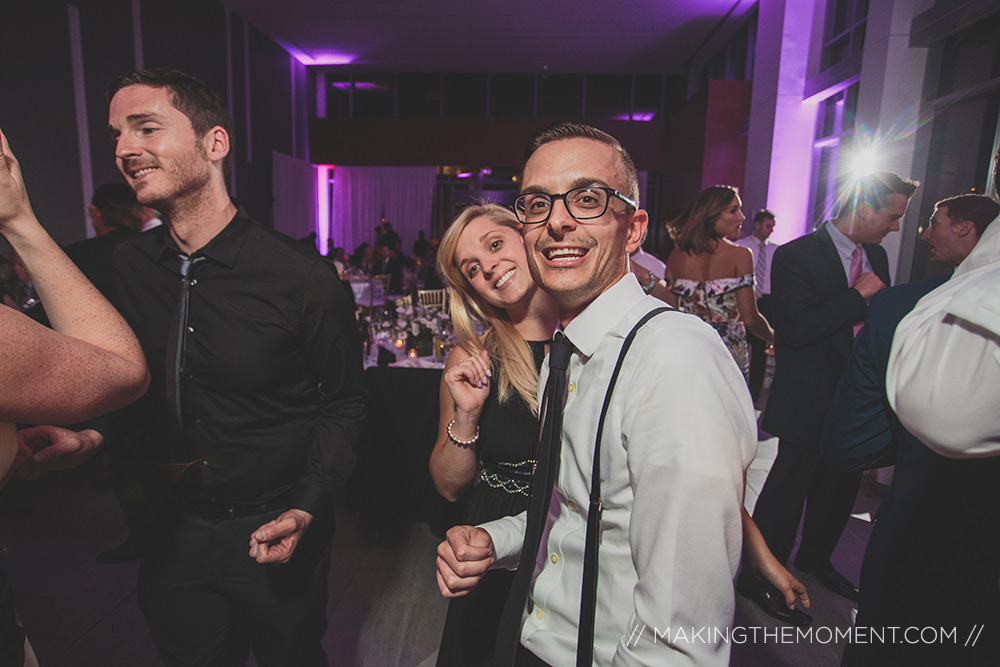 The Band was Swag, the party…crazy, the bride and groom never left the dance floor, making this one of the most epic nights of the year.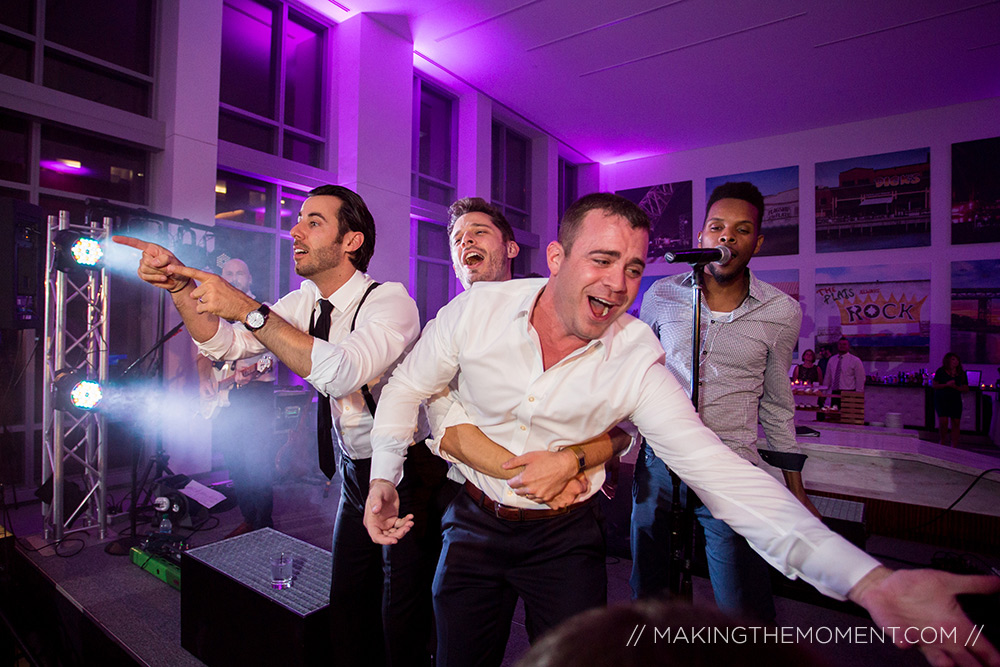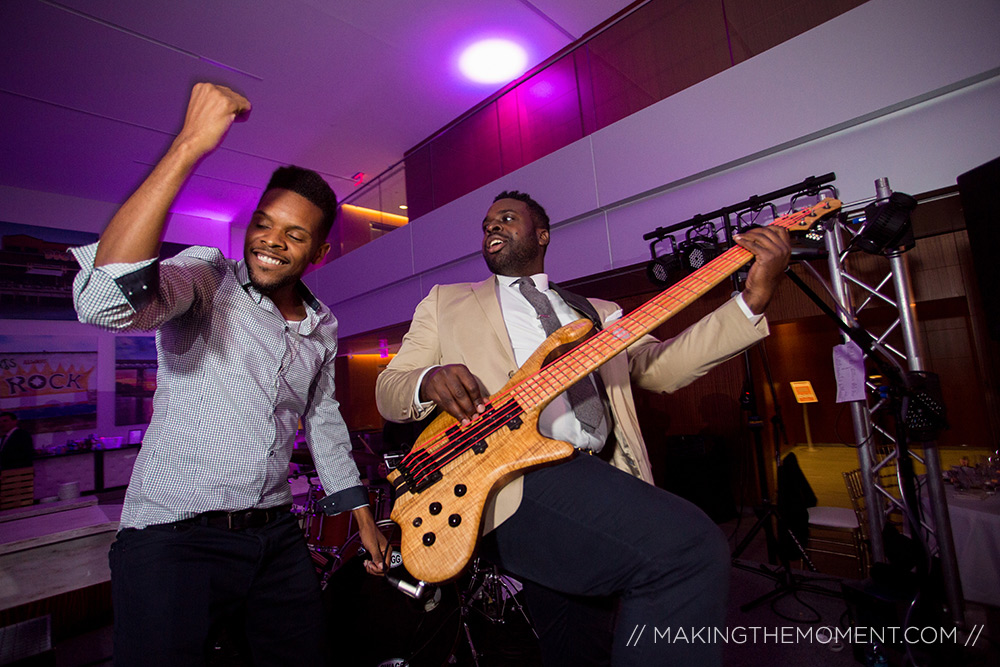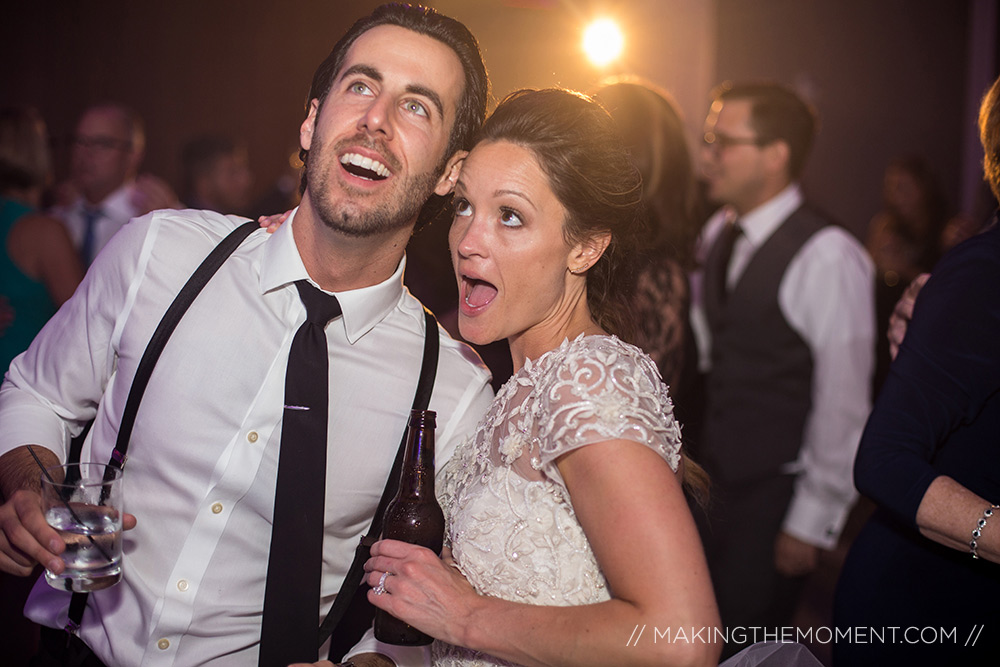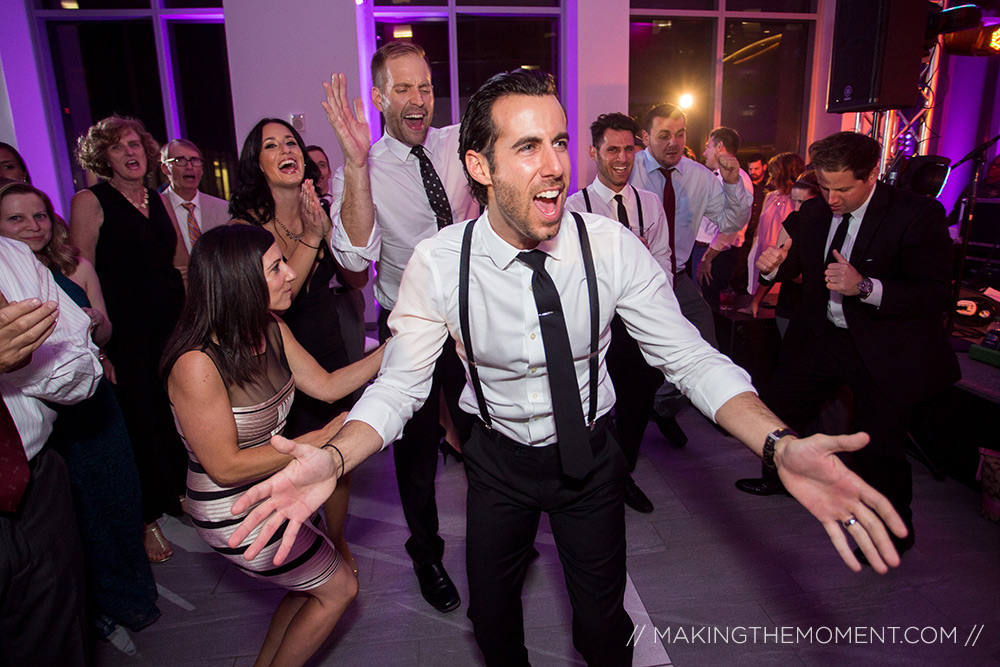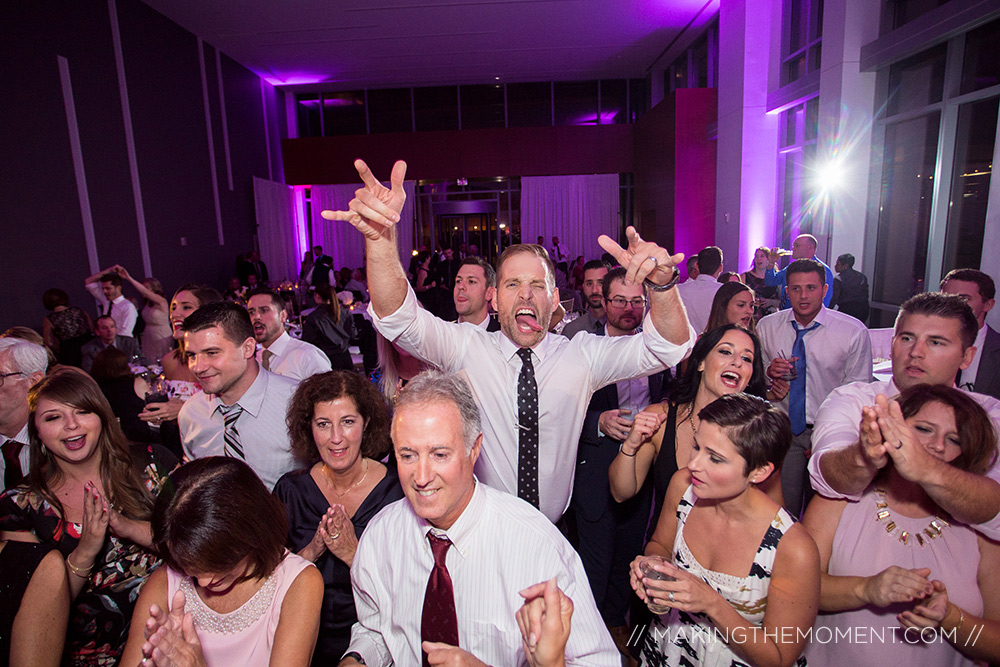 This dude had the craziest tongue!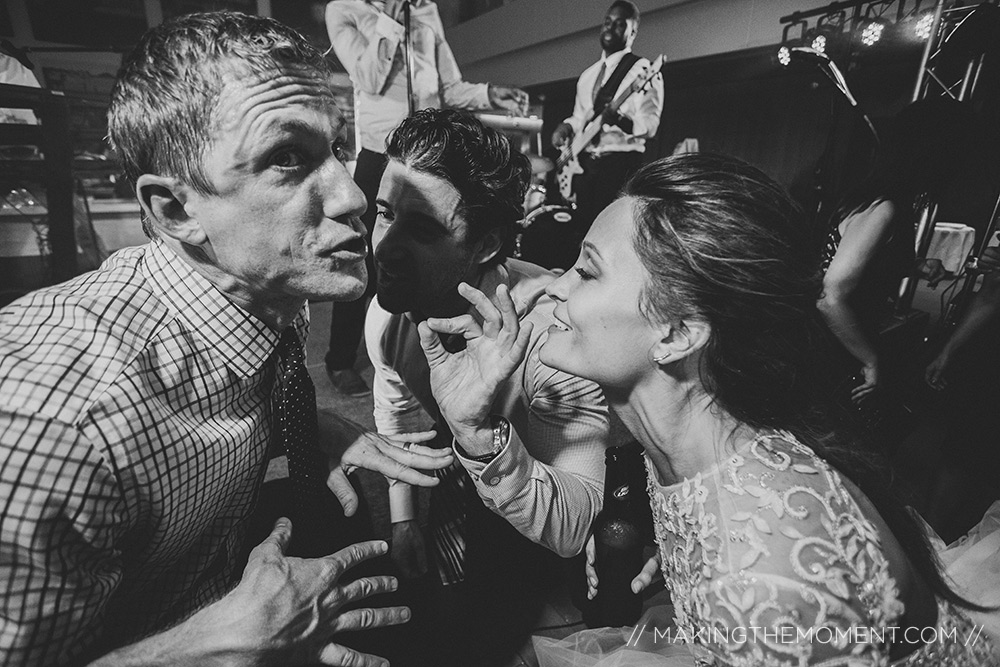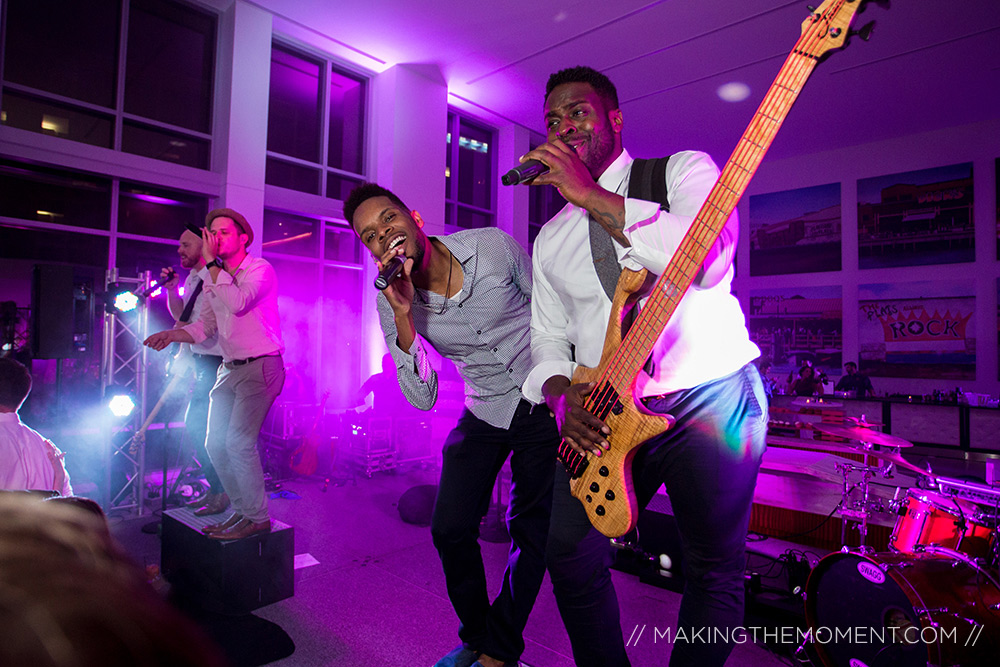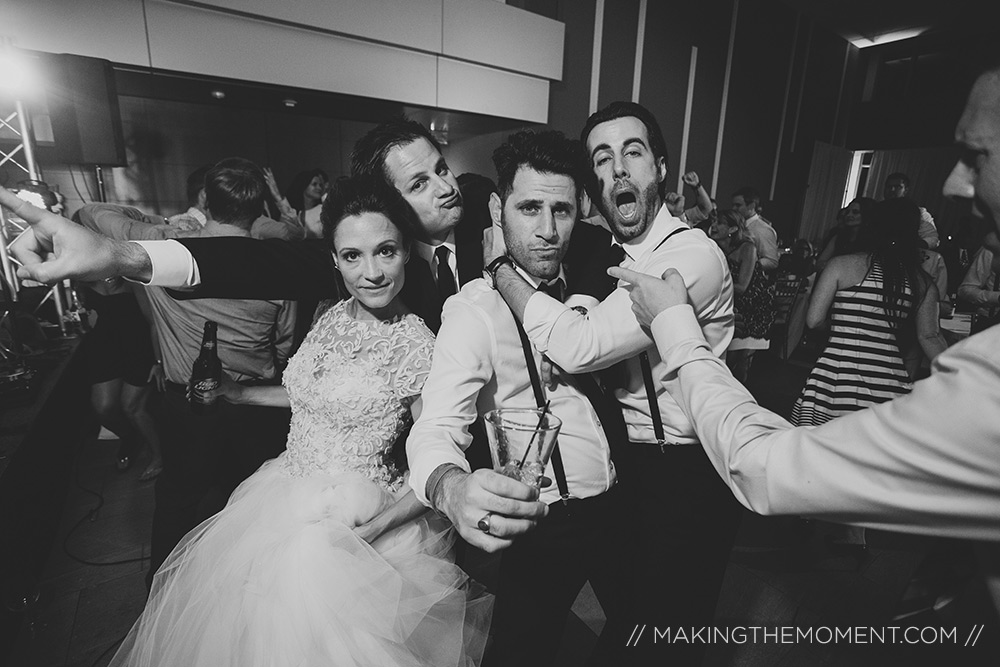 Really one of my favorites from the whole day.  This group really loved each other, and what fun.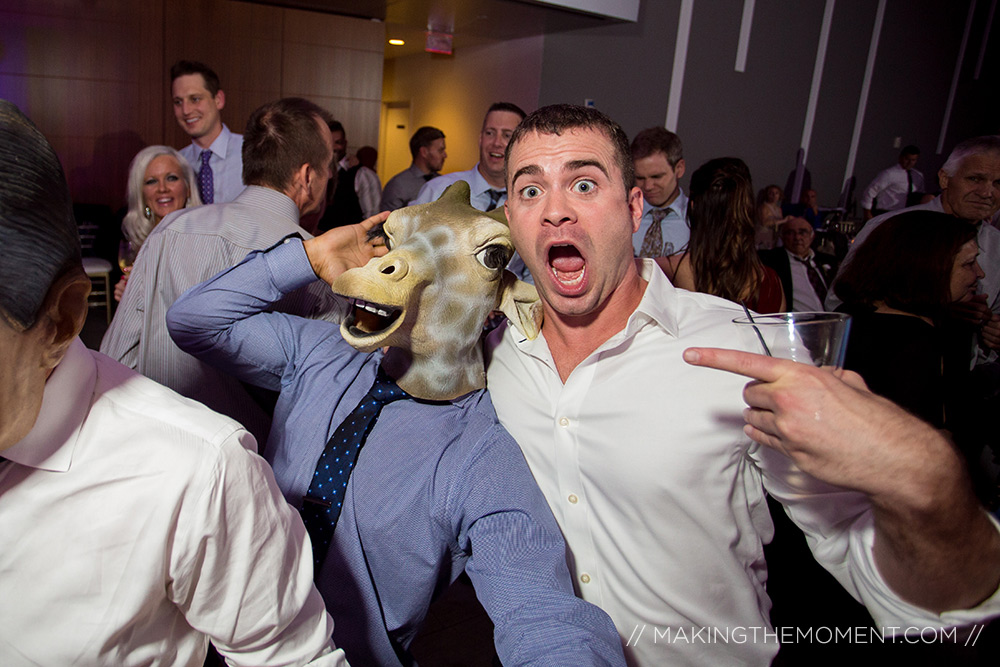 At this point of the night the drinks were flowing and people started turning into crazy animals…Literally! (ok, figuratively, but please say literally with a British accent, it sounds better)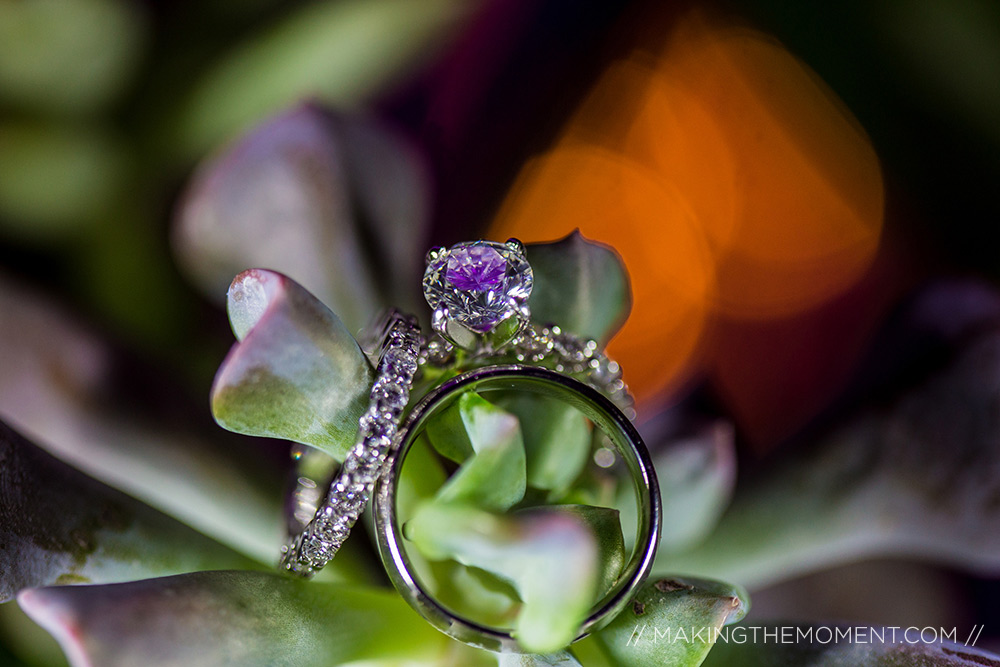 It was an amazing day. Jennifer and Gregory you guys are so awesome!