I often tell couples when they're considering booking us as their wedding photographers that our photos speak for themselves.  When I say that, I mean that I don't like to dilute the value of our artwork by trying to use inefficient or trendy descriptive words to over-define the moments we're trying to capture.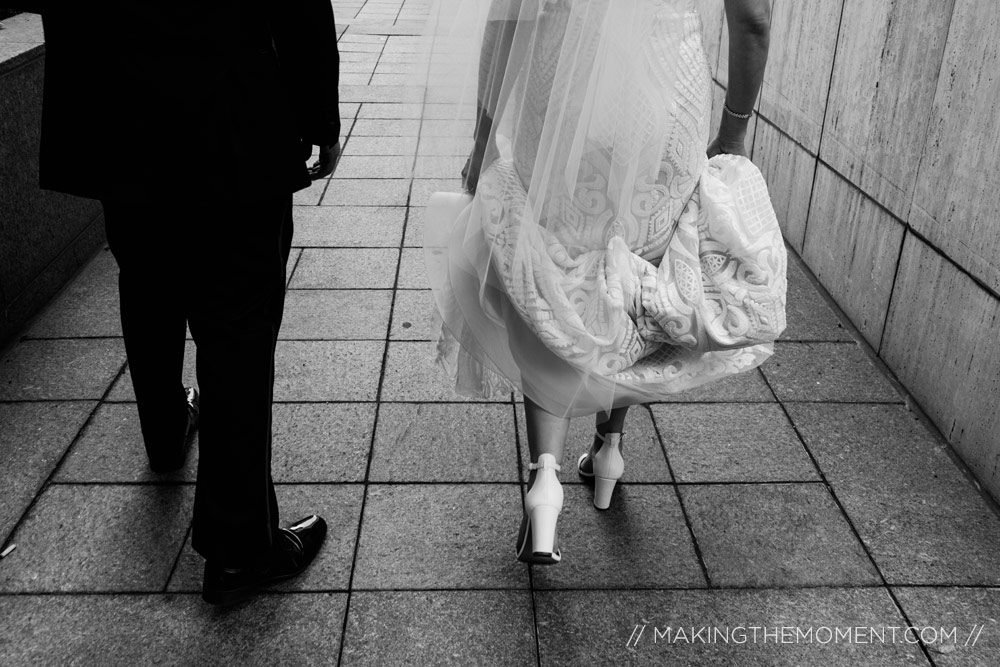 It's true.  And I find myself so badly wanting to use words to do the same thing; to help paint a broader canvas for the wedding day and love story of these two people I care about and like immensely.  I'll do my best.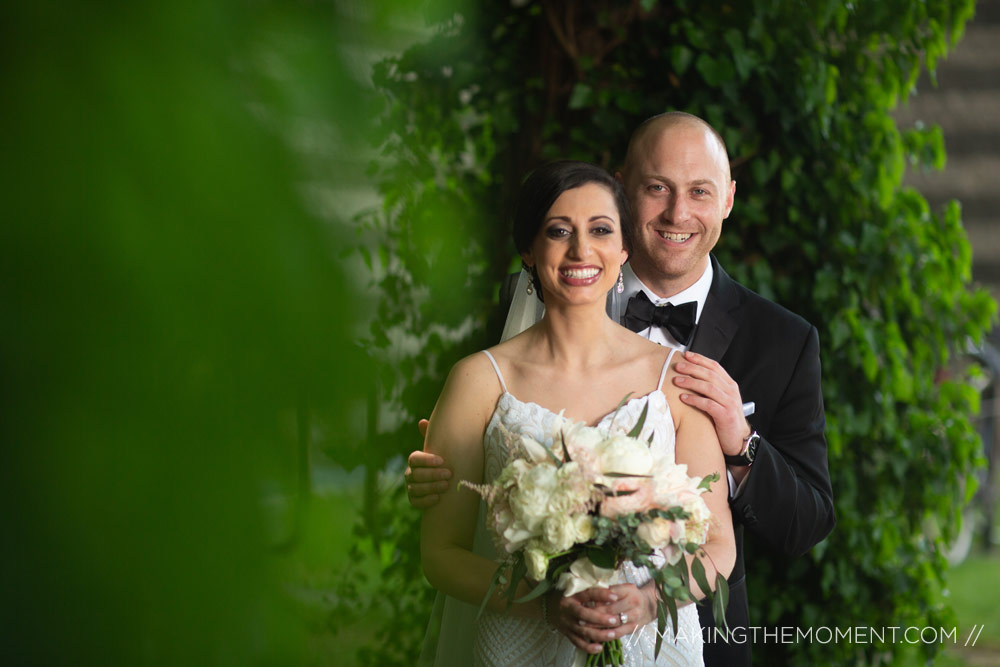 Humbly I ask; would you be patient with my attempt here? Mere words can't do these two, or their wedding day justice?

We'll start here – with the above; their wedding Fusion Film.  Where words and even wedding photography will not suffice, the above wedding video might do a better job.  We're not just wedding photographers in Cleveland; our staff houses an in house Cinema Team [ lead by the ever-amazing Anna ] and we get to craft some of the best work you'll ever see.  Ok; enough of the humble brag here; enjoy the film!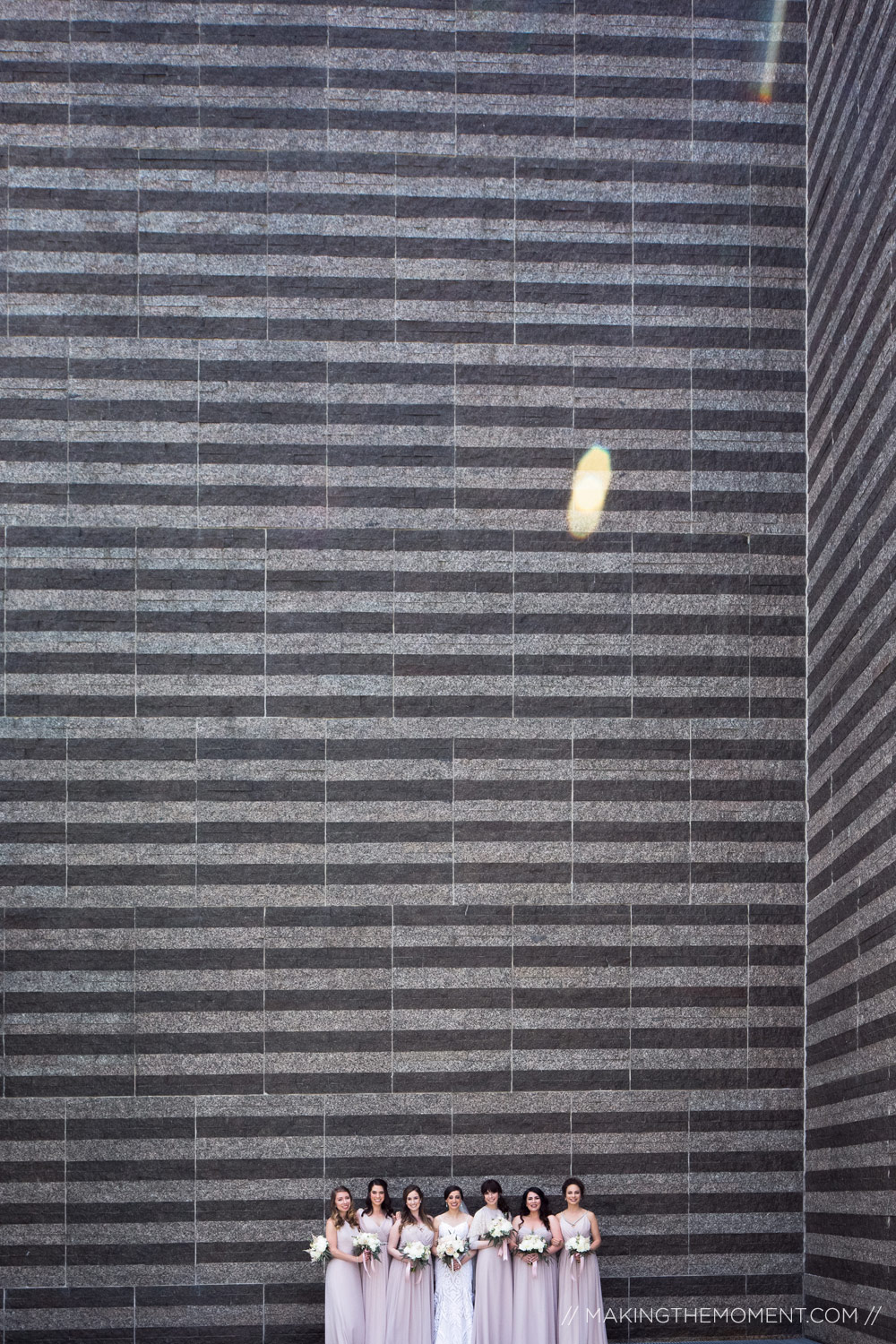 As for my words?  Let's start right here; Liz's friends.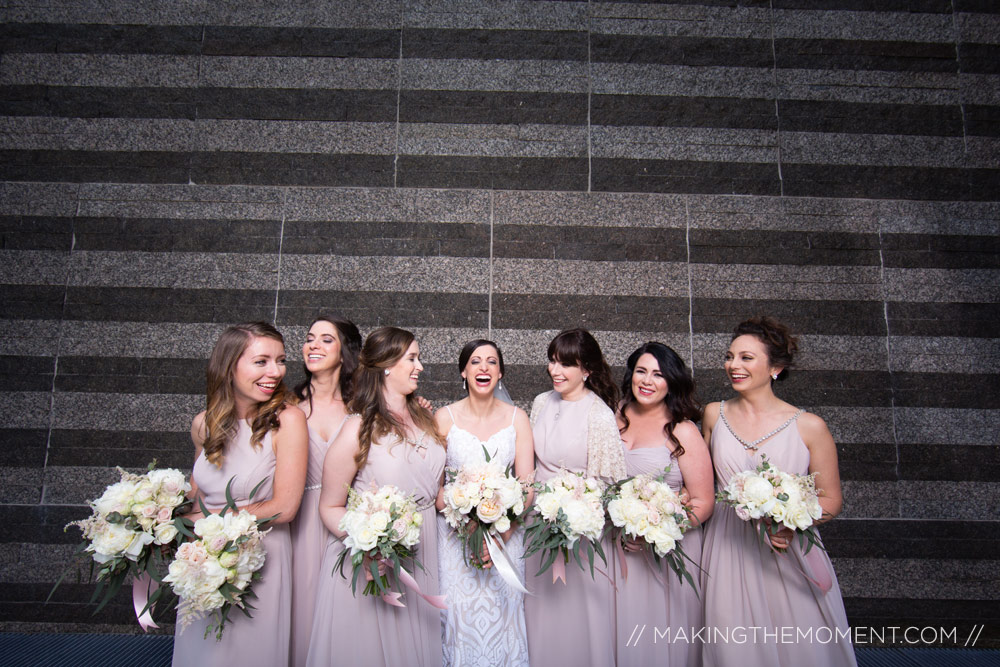 These girls; I laughed hard with them all day.  I mean that genuinely, I really got to know each and everyone of them as we spent the day together.  Sidenote; Arielle [ far right ] was married this fall as well, and we had the pleasure of photographing her wedding too!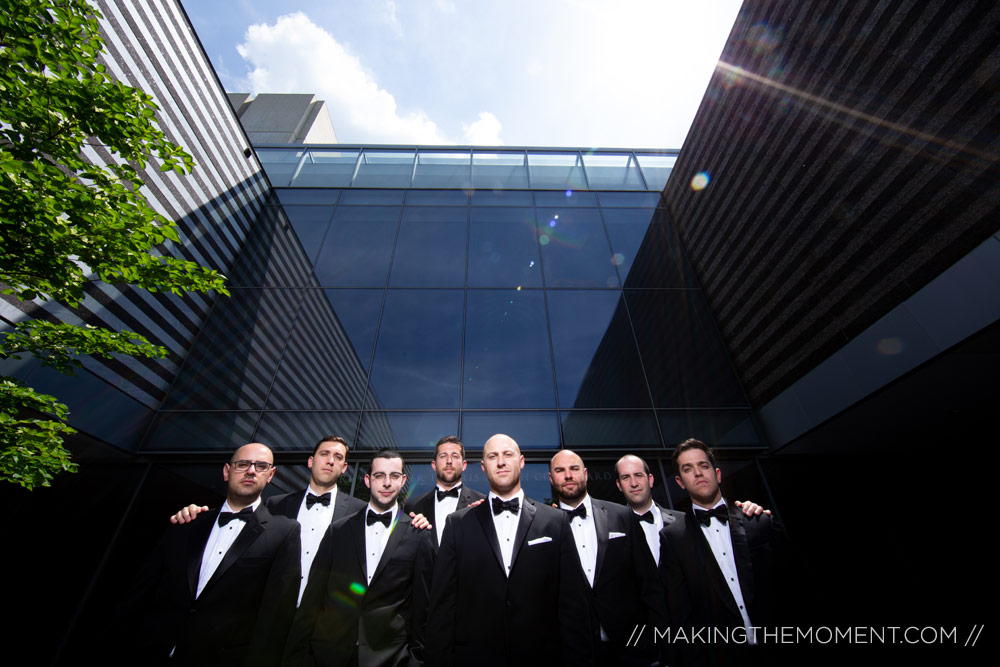 The men?  Same!  I made fast friends with one of Aaron's groomsmen, as he and I had both served in the armed forces doing the exact same work. It's rare when I connect with other people who had the same military job as me [ ninja – assassin if you're curious; it's top-secret so I can't talk about it but most of my work was saving the world with lasers ]  My friend Jeff is Aaron's brother; we work together quite often [ much love to my Rock the House friends! ]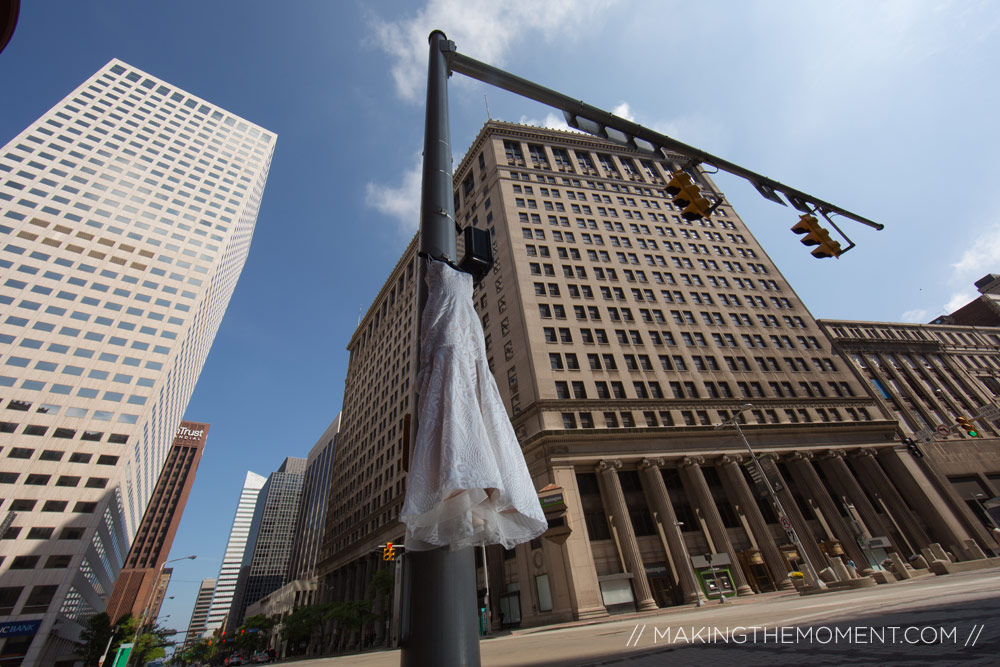 Liz and Aaron spent their morning in Downtown Cleveland, getting dressed for their soon to be wedding at Tenk in the flats.  I took a moment and hung her dress outside for one of my favorite dress images ever.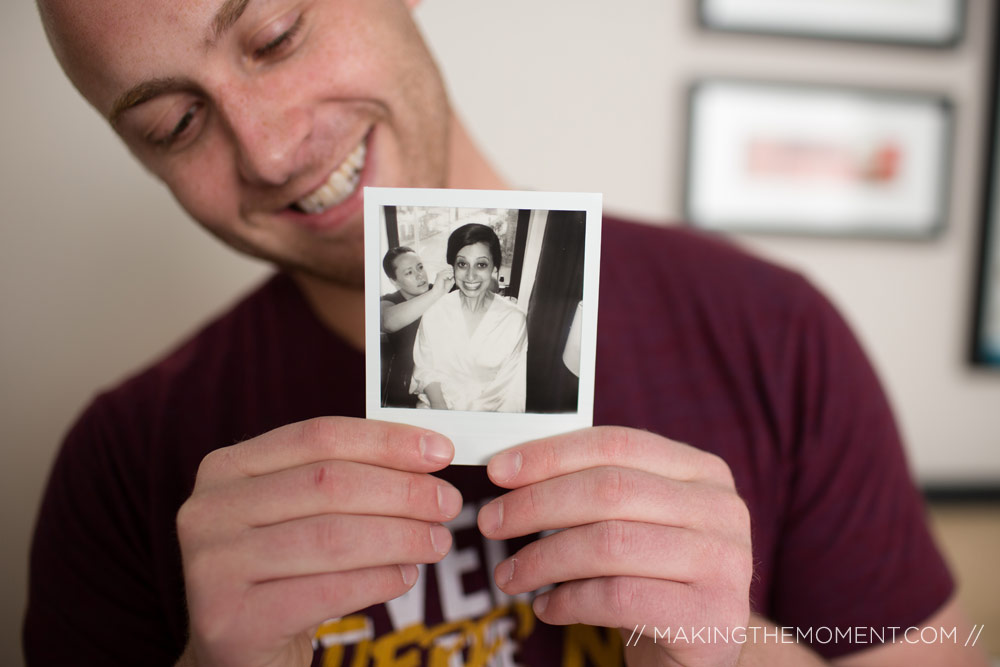 YASSS.  I love my polaroids.  I love how Aaron loves Liz too.  I wouldn't let him see his bride before their private introduction [ below ].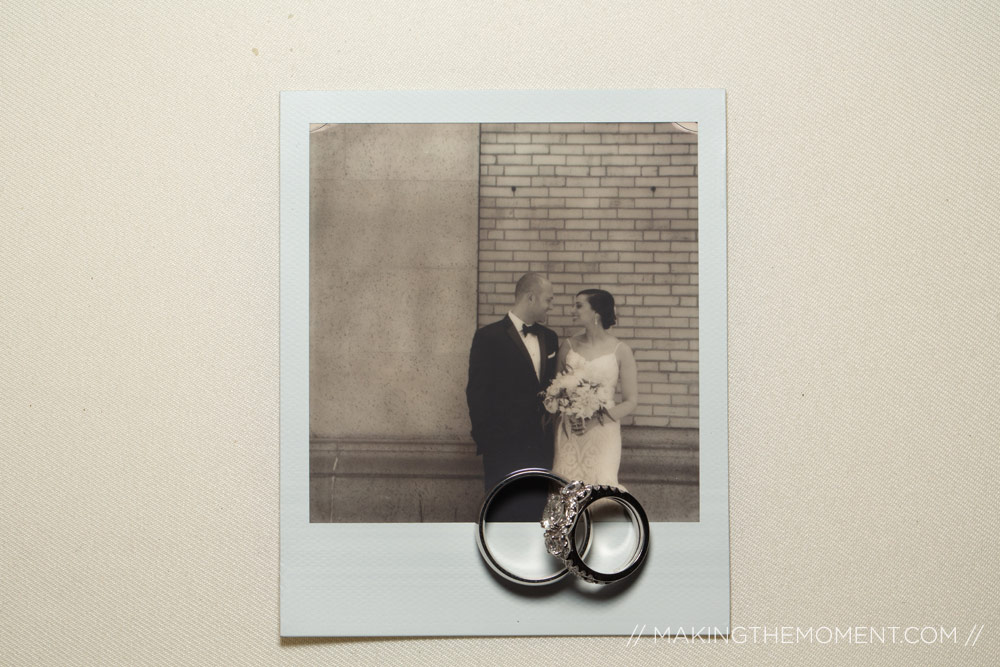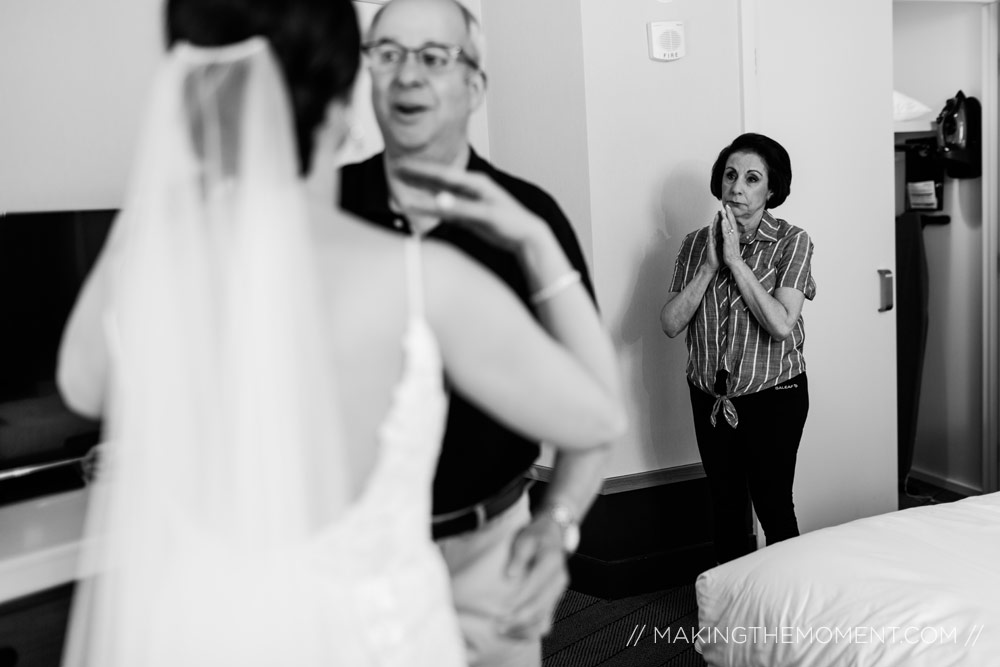 Liz's father and mom; SO sweet.  Karen started to cry at this moment as Steve saw his daughter for the first time.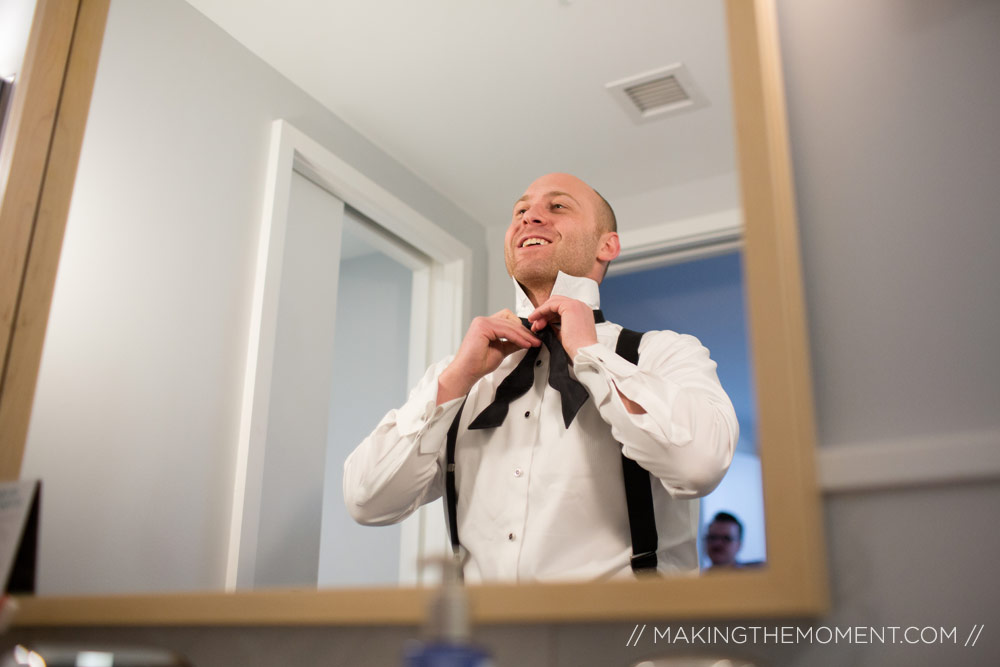 Meanwhile Aaron fussed with his bow-tie.  True-story; our cinema intern Noah actually tied Aaron's bow-tie for him.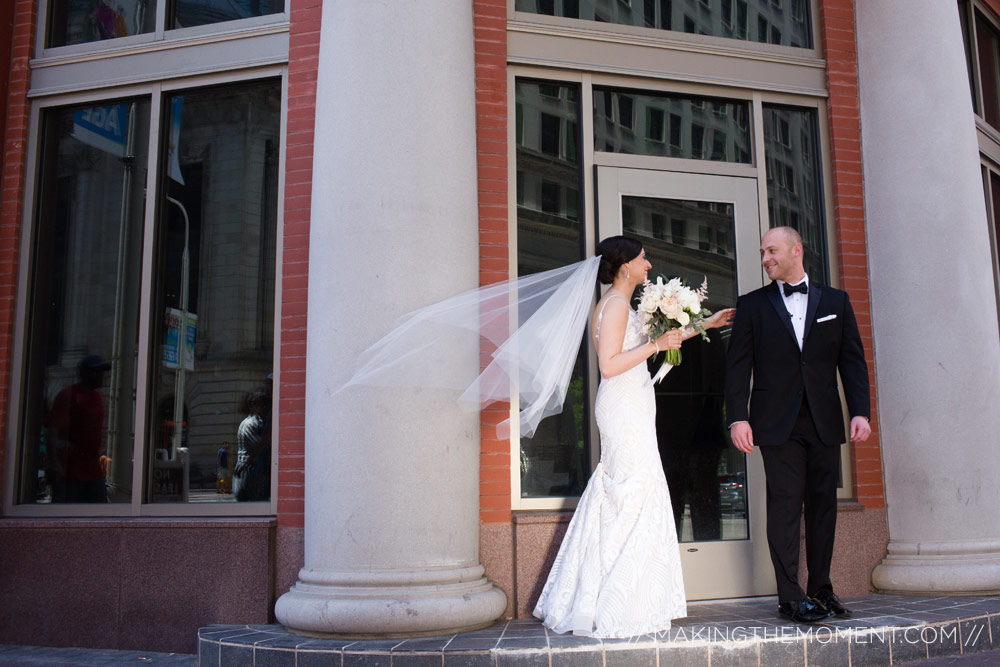 The first look.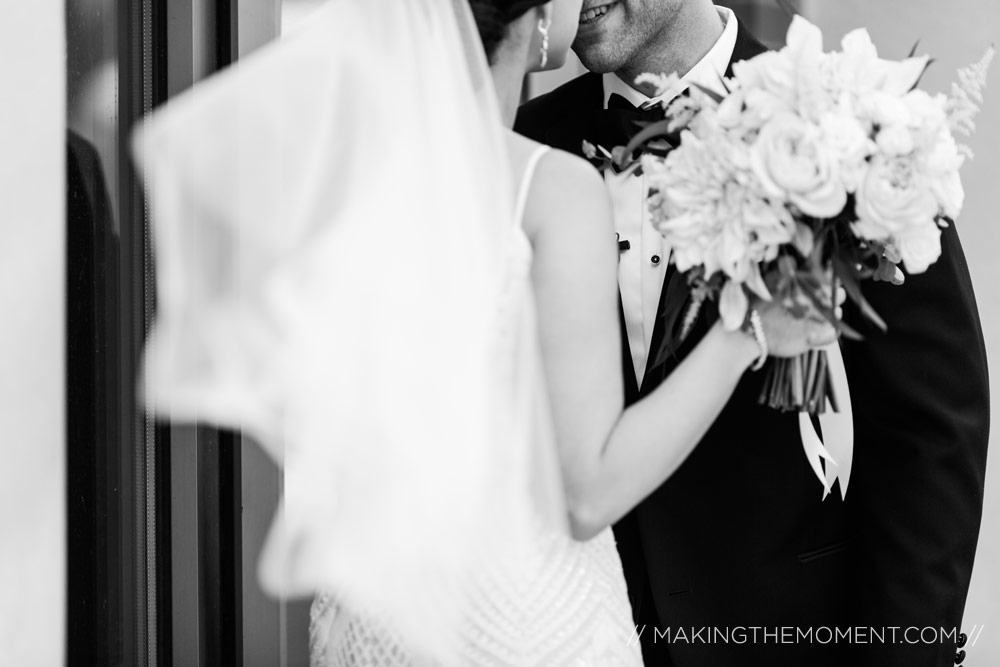 I love this image [ above ].  It's simple and real.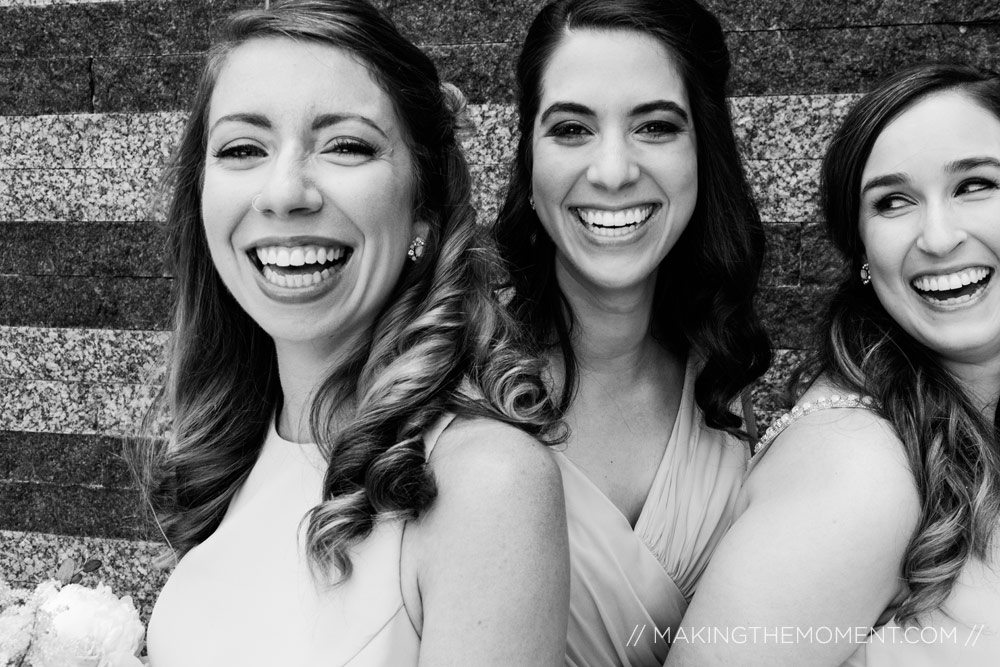 Aforementioned smiles and laughs with the ladies.  Seriously; we had so much fun. I love this group.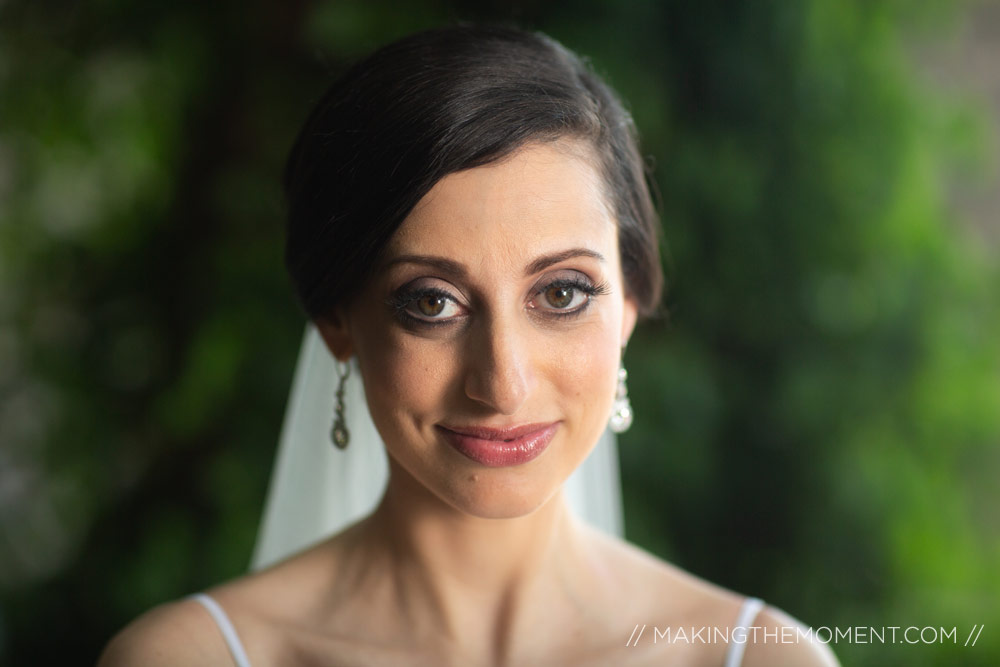 Liz; you are lovely.  Aaron knows it. We all know it.  Your sweet smile and kind patient ways win those around you so quickly.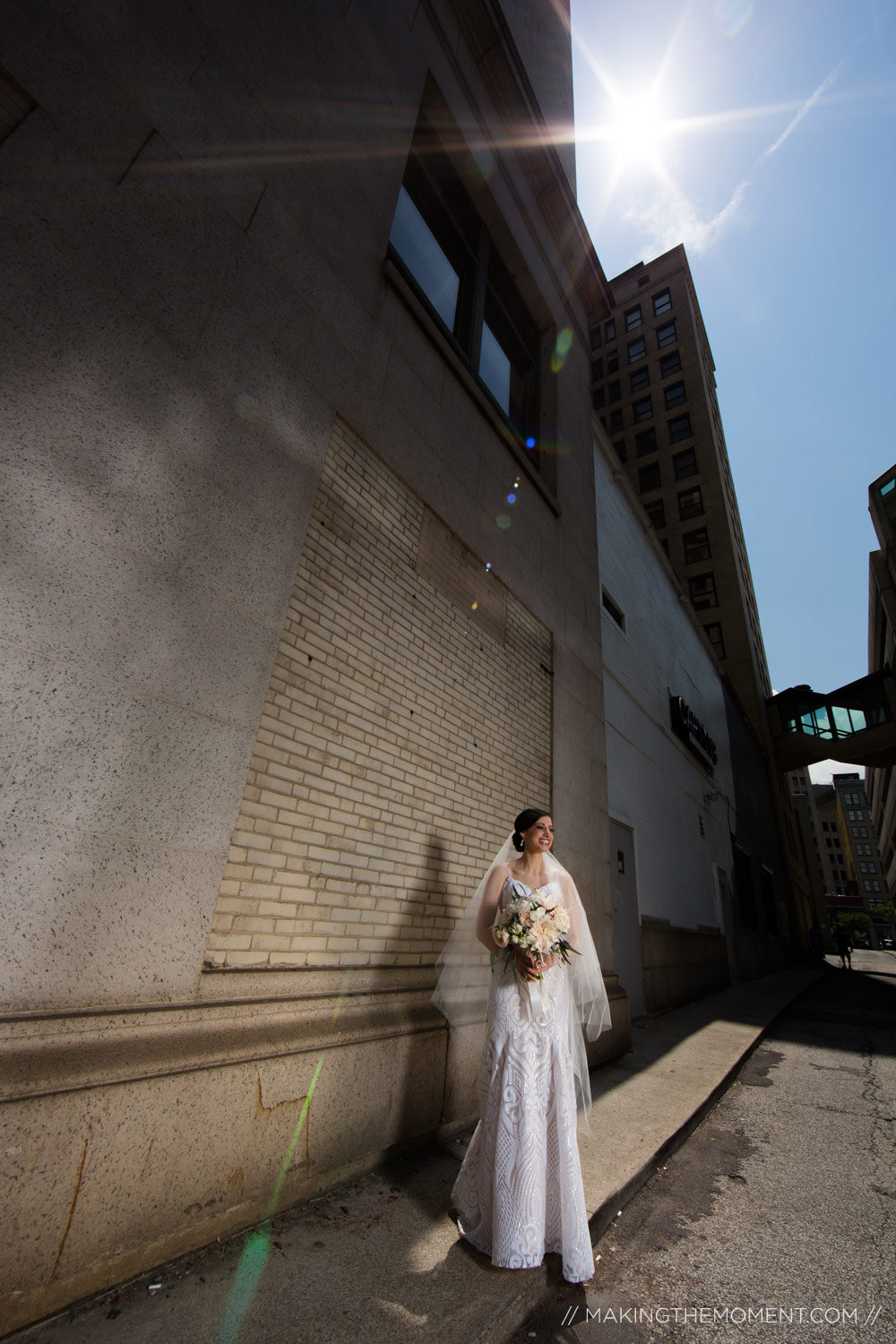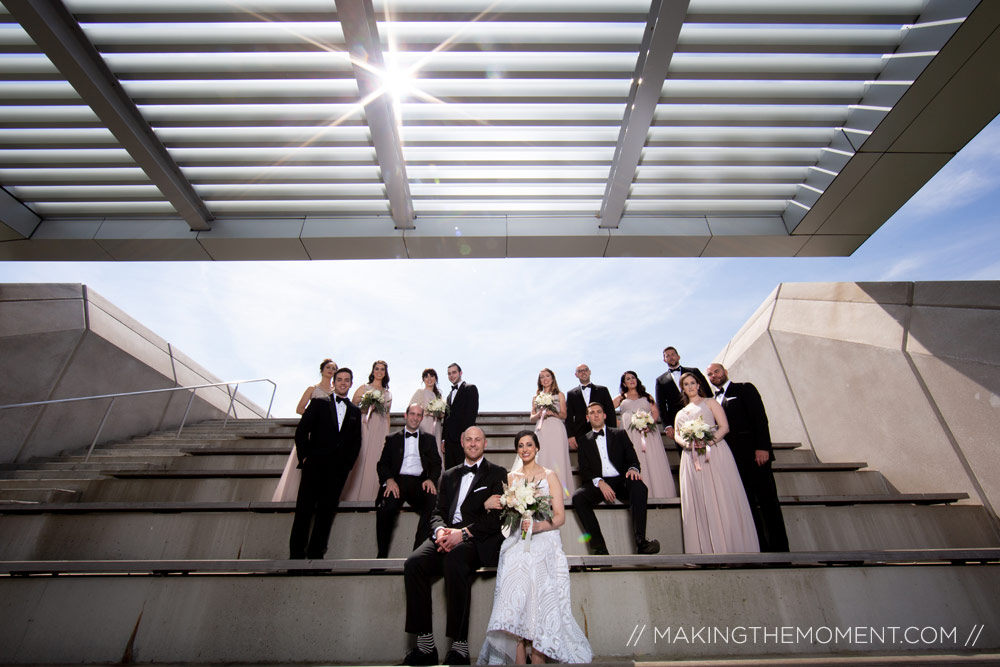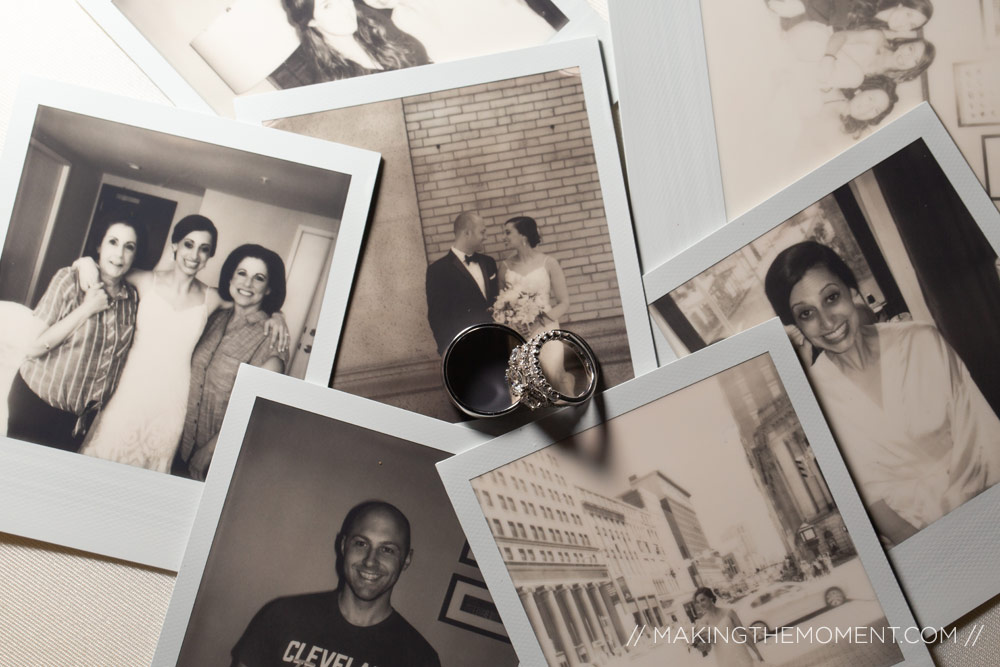 As a wedding gift, I left behind the polaroids from their day for them to keep while I edited the rest of their wedding photographs.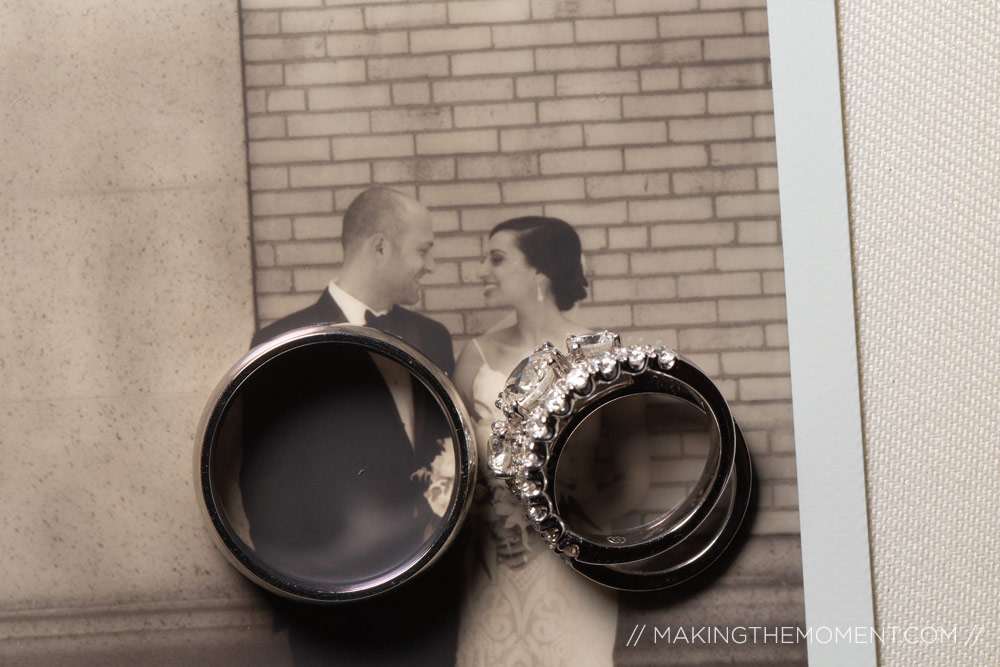 I'm SURE many of you are asking "Why the title of this blog?  Why Exchanging Vowels?"  I wish I could claim credit for what I consider to be the very best wedding hashtag I've seen to date.  This is all their brilliance.  Liz and Aaron have very similar the same last names; if you simply swap one vowel from Aaron's last name to Liz's?  You're set!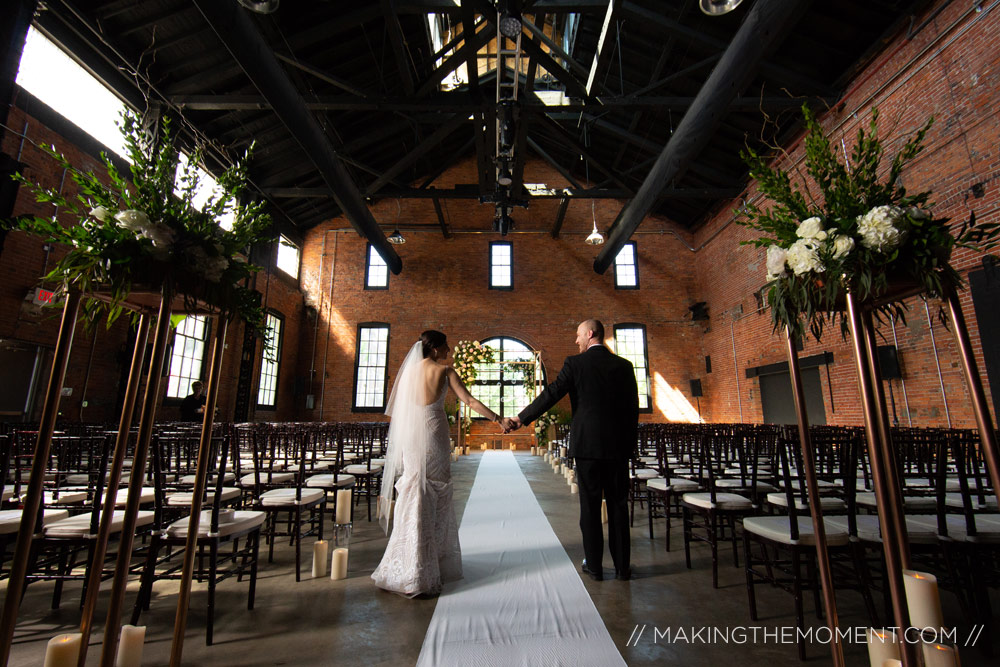 Directly before their jewish wedding ceremony at Tenk West Bank in the flats, our bride and groom had a quick moment to survey their wedding Chuppah and lovely decor.  Who made all this amazingness happen you ask?  The amazing artisans at Plantscaping & Blooms!  SO thankful for all their hard work!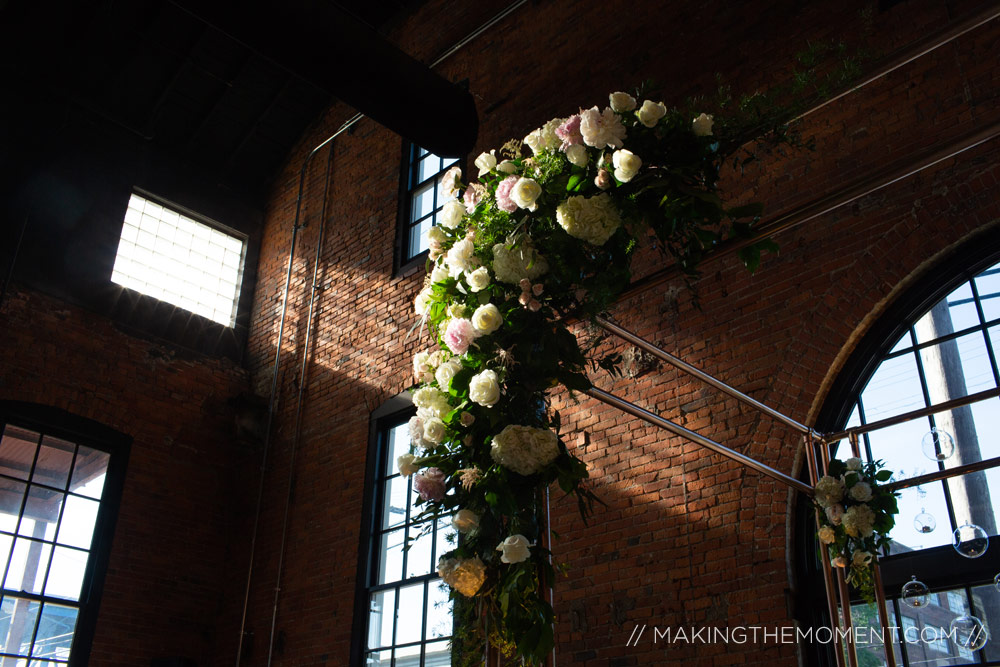 Seriously.  This is one of the most amazing wedding Chuppahs I've ever seen in Cleveland.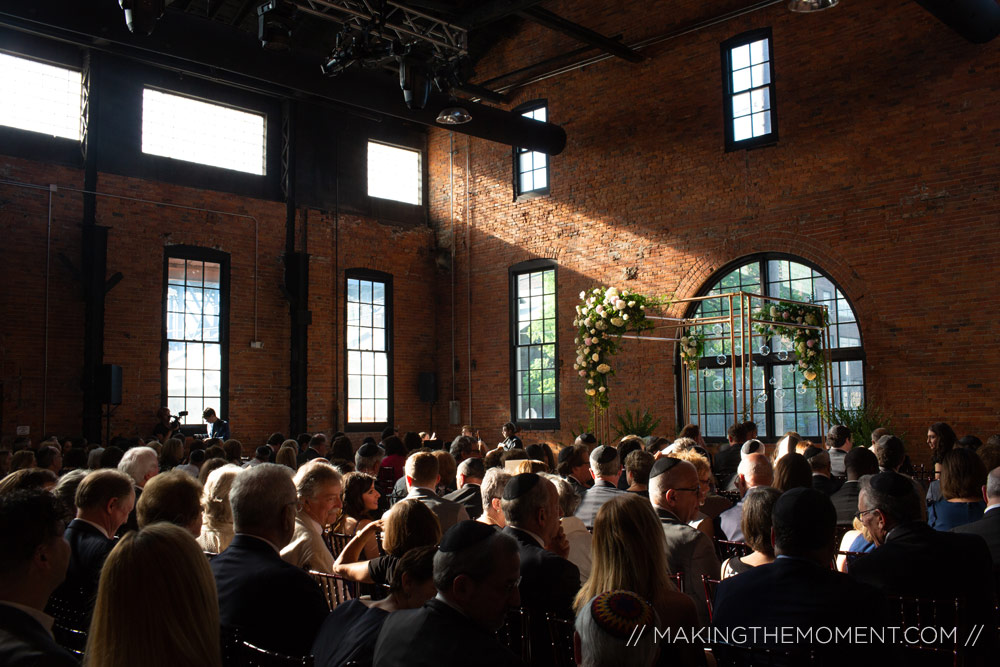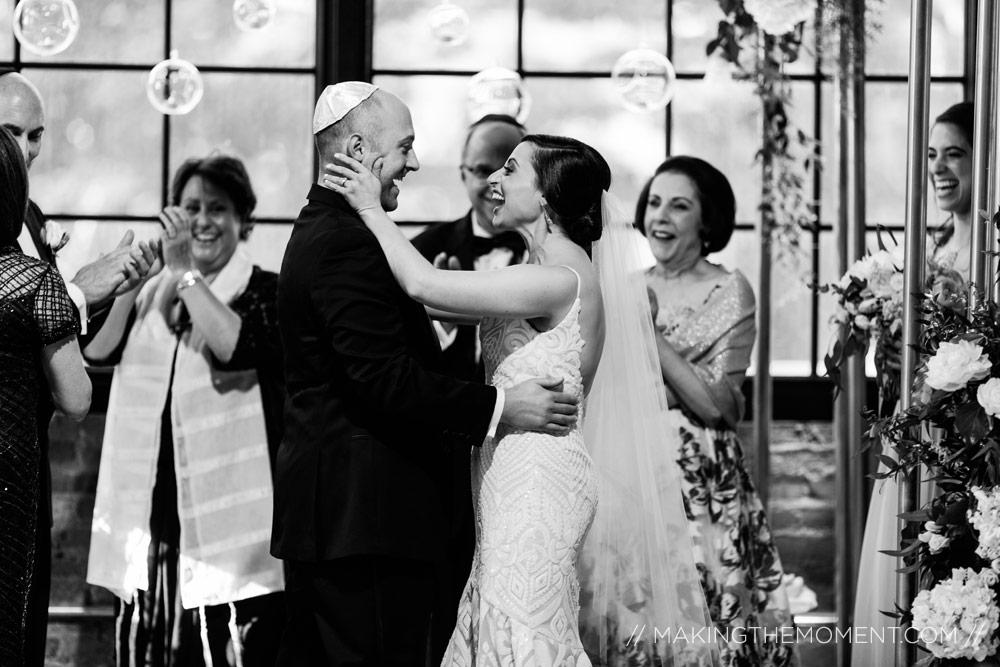 It's official!  Married 🙂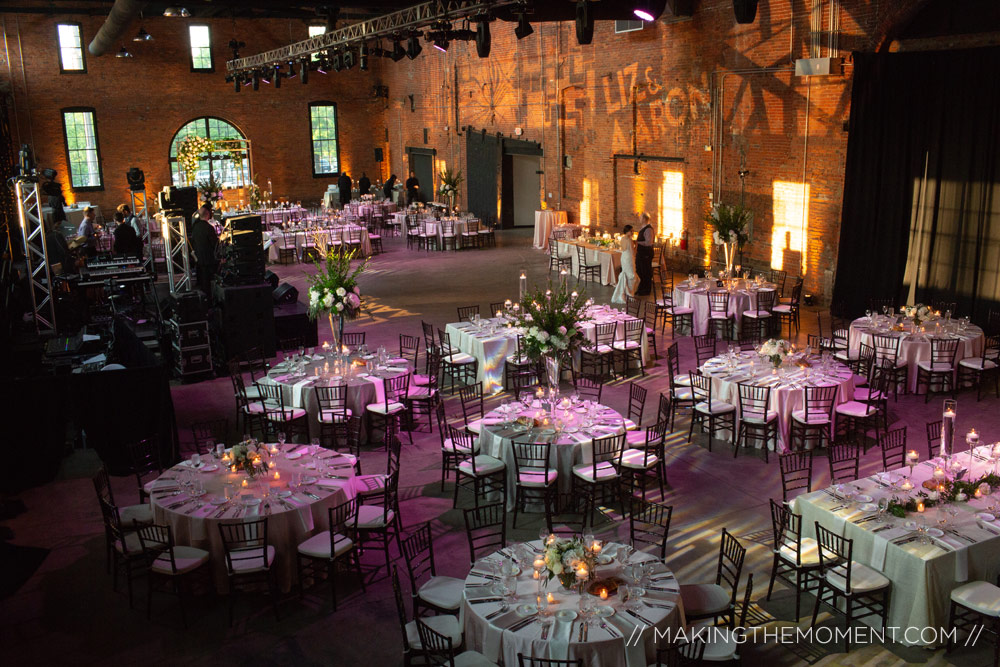 Tenk West Bank is a newer wedding reception venue in Cleveland; located in the flats, this warehouse style reception venue is perfect for combining the dichotomy of an industrial setting with the luxe and fine feels of careful decor.  We've photographed a few wedding receptions at Tenk this year, and are absolutely in love with the venue.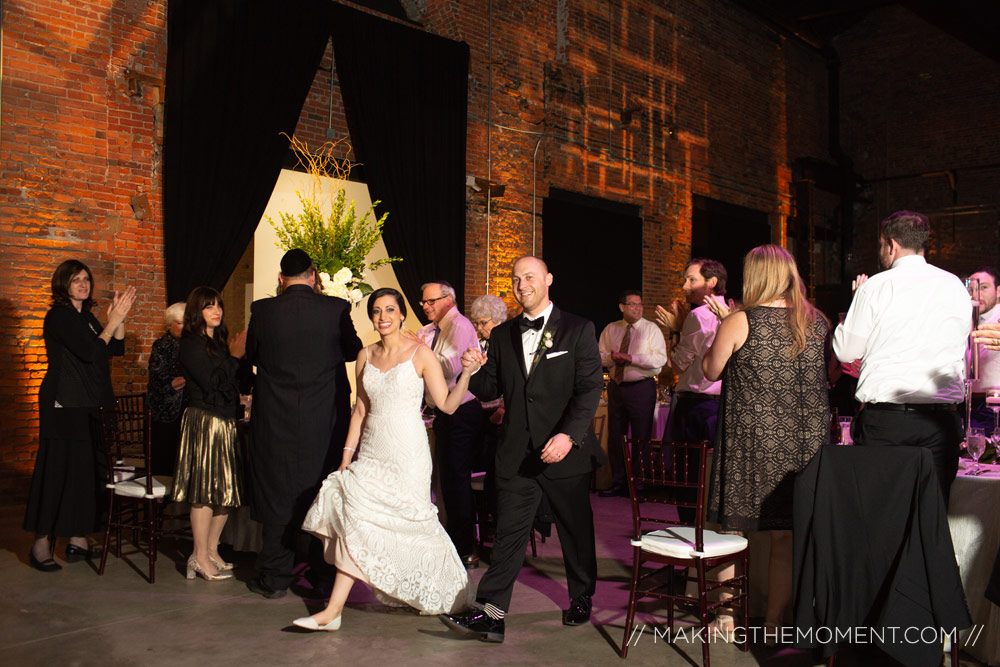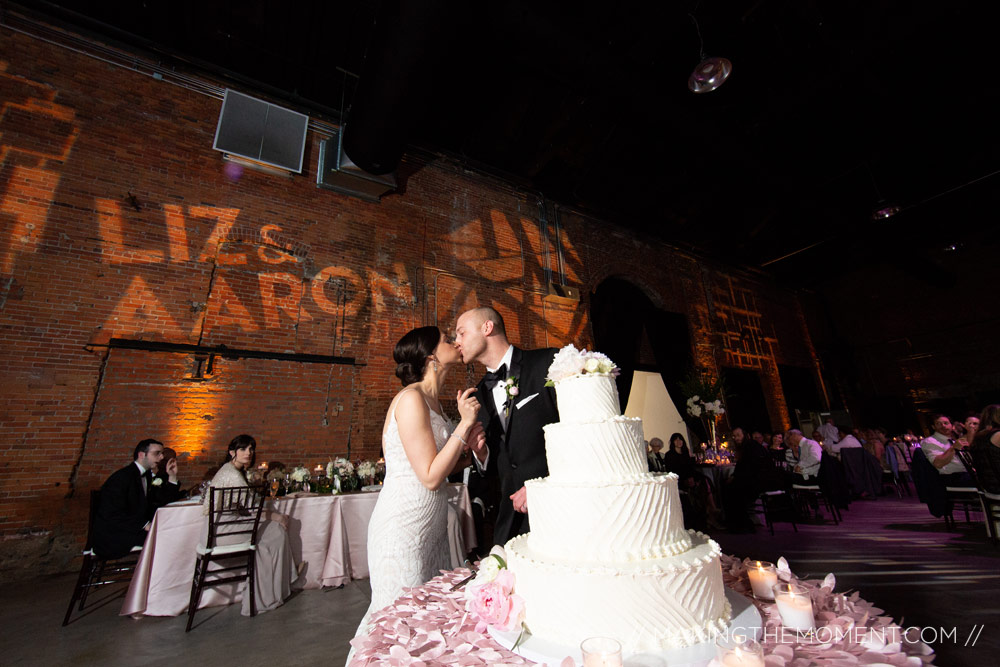 Rock the House killed it with some amazing uplighting for the wedding reception at Tenk.  I love Liz and Aaron's custom Gobo!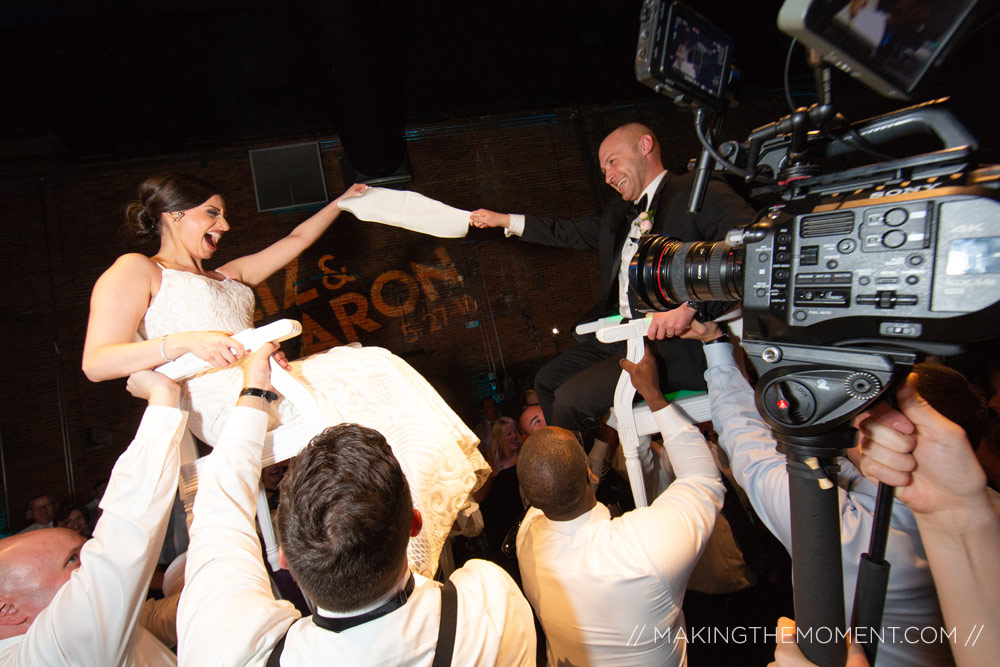 YESSSS!  Hora!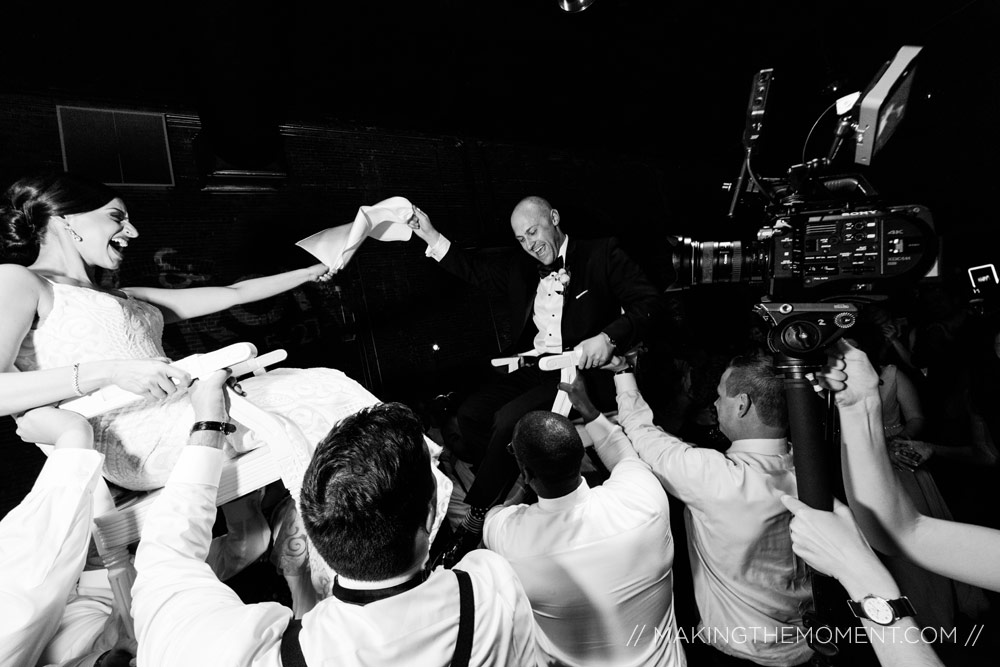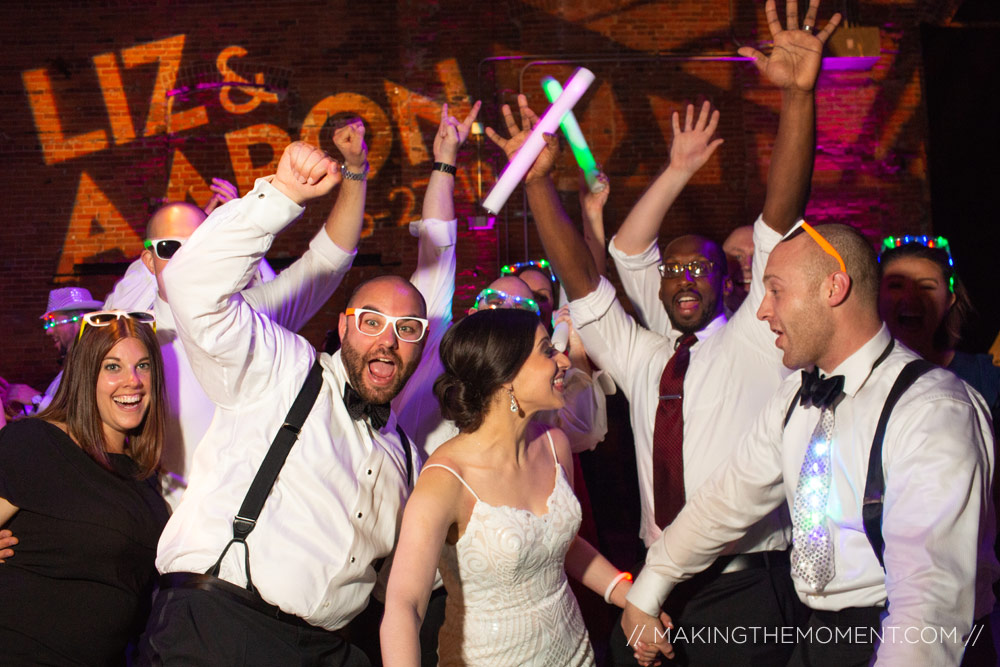 This.  This is the kind of party I want to photograph every weekend 🙂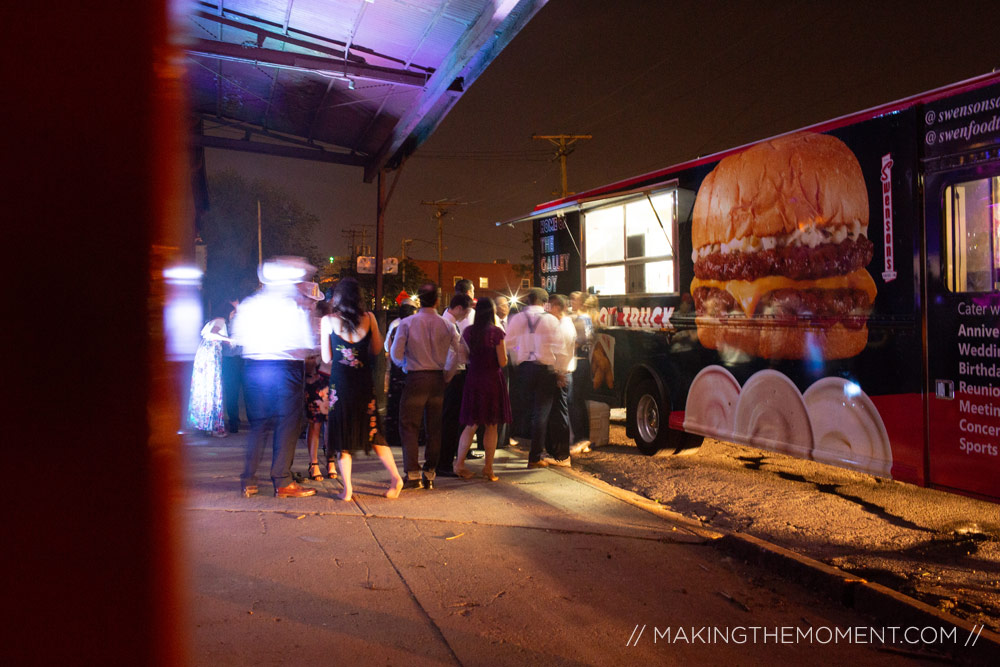 And this.  This is the Swensons food truck from which I want to dine from every weekend.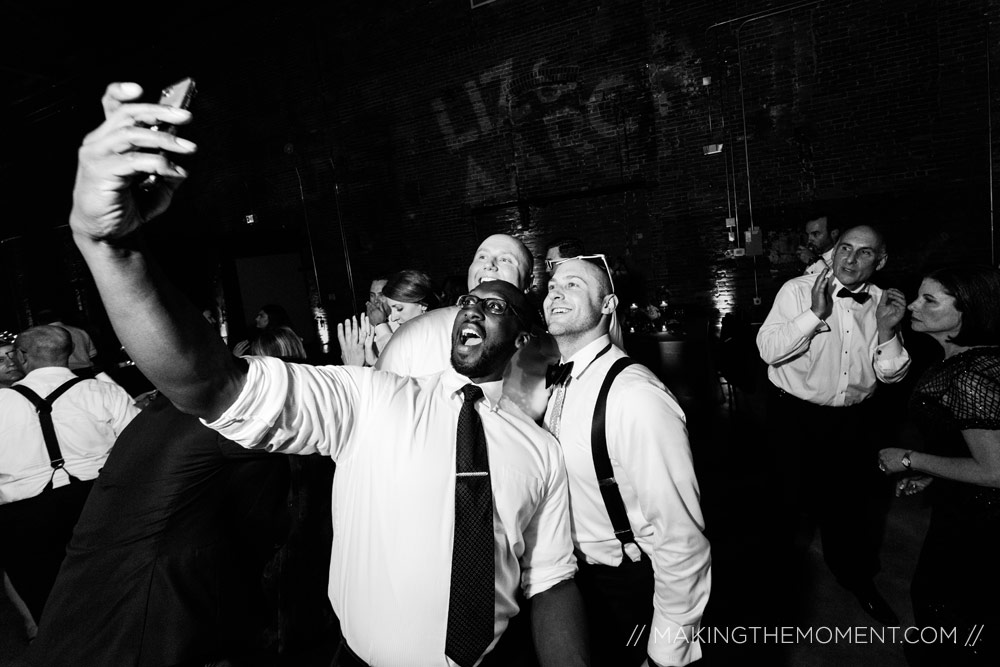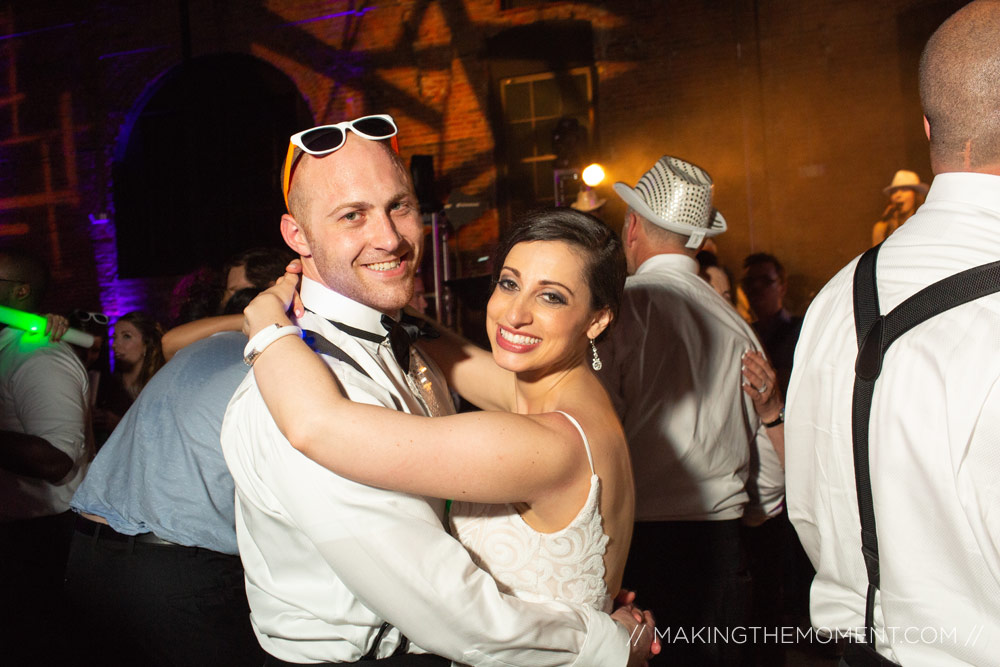 Liz.  Aaron.  I thank all of my couples for choosing me; but you two are now friends [ another night out soon??? ].  I love you two, and am so thankful I know you.  Thank you for the great privilege of telling your story.