If you spend 15 minutes with Brittany and Kyle, you'll understand their dynamic pull towards each other.  Brittany is a spunky, spur-of-the-moment ex-bostonian [ I think that's a word? ]. Kyle is carefully curated character; an aerospace engineer who is well thought out in every moment.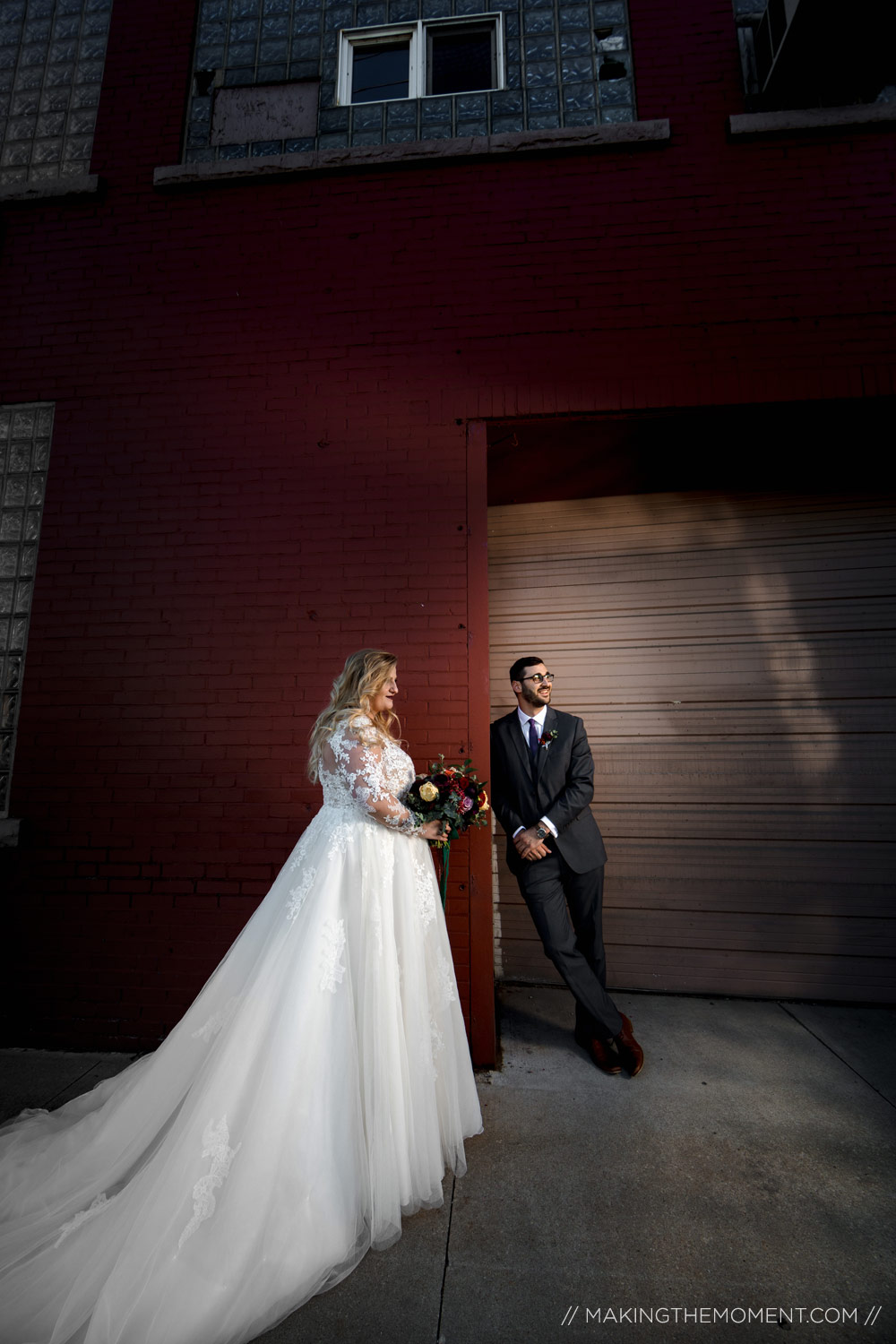 That dichotomy allows them to thrive; the two push one another and challenge the other in ways that every couple should dream to.  In knowing them individually, you'd see how they encourage their other corporately.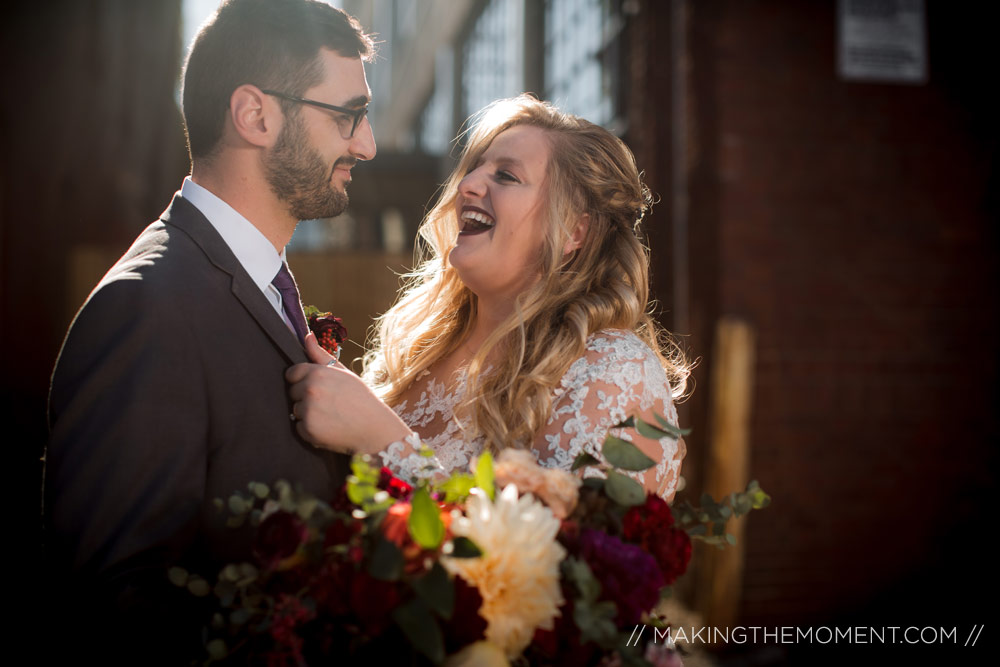 The image above about sums them up perfect.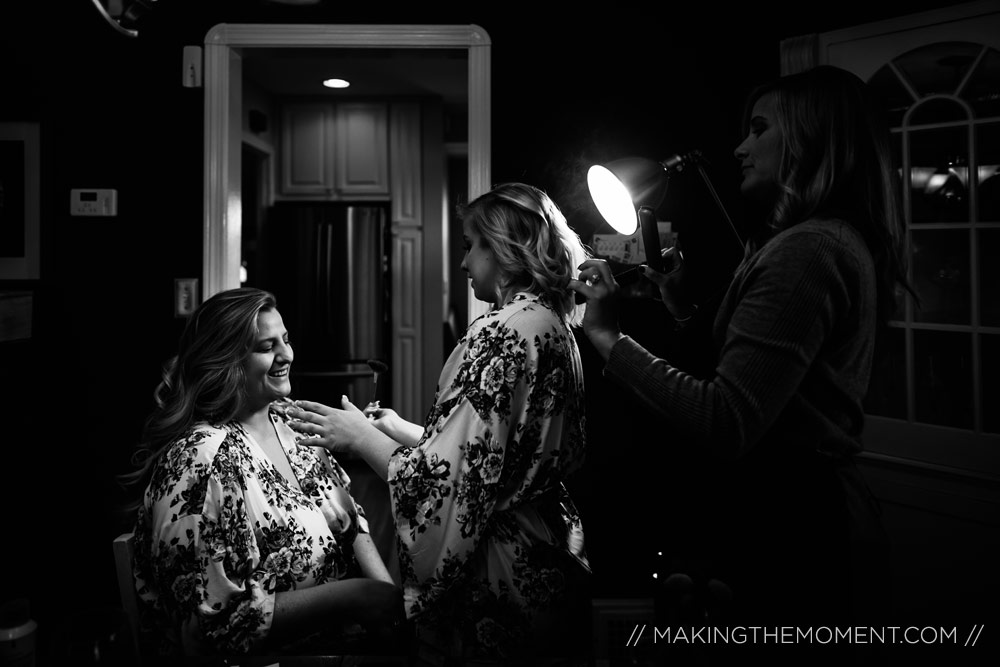 Brittany spent the morning preparing for the wedding at Red Space at their home on the west side of Cleveland.  The two purchased their first home together last fall [ complete with a cat named Megatron ].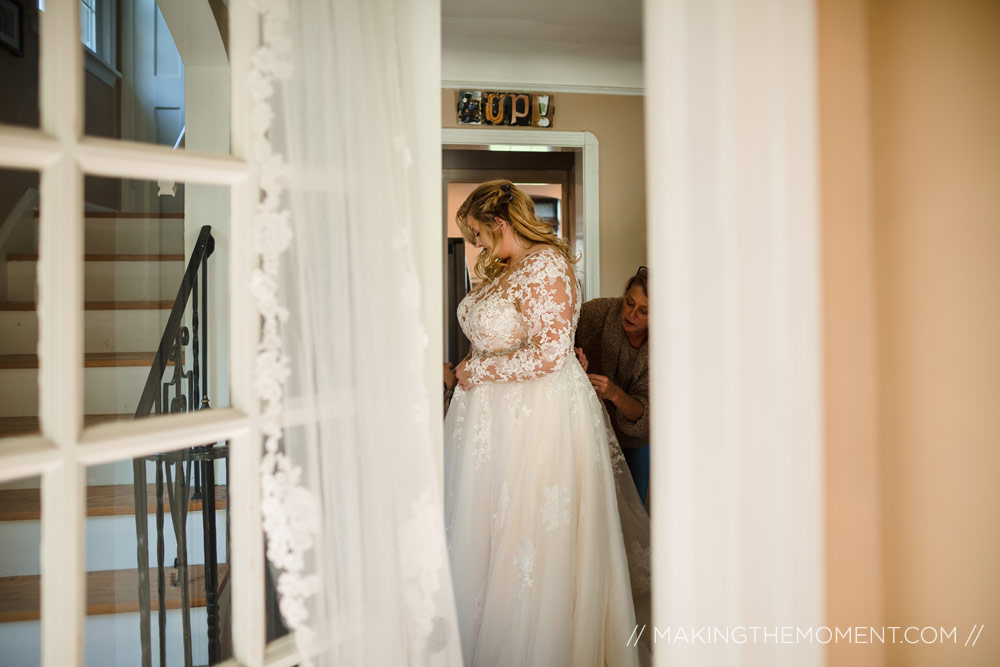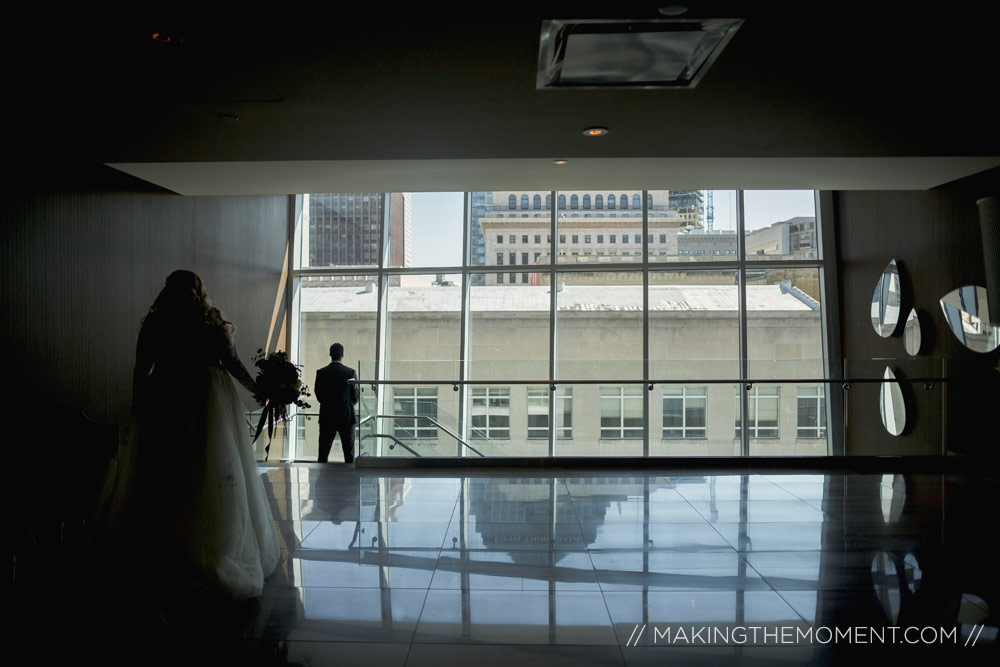 Kyle was awaiting in downtown Cleveland for the wedding that day.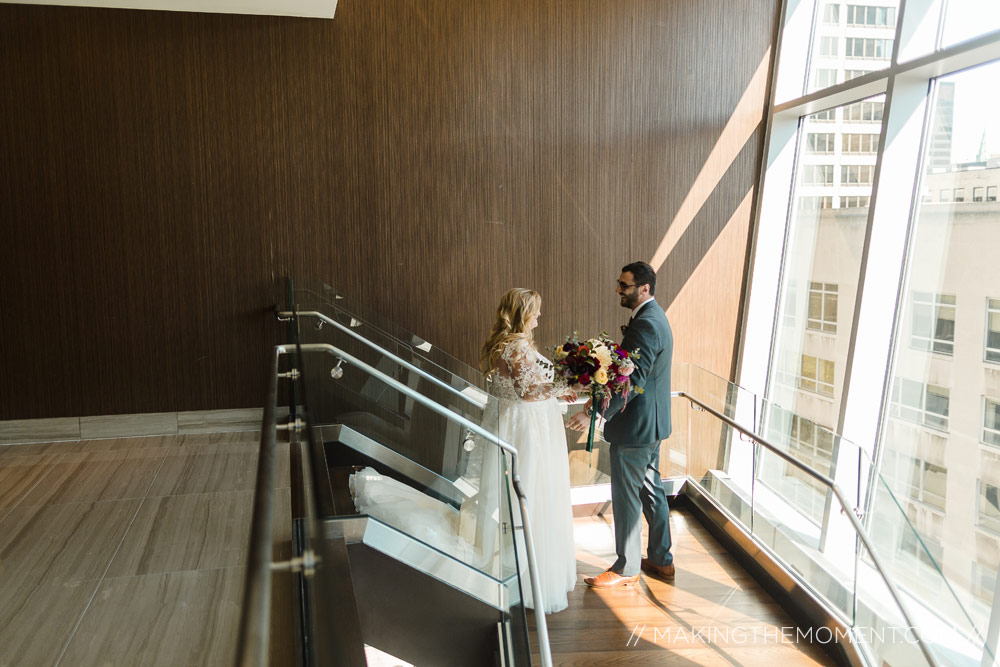 Getting Married?  I highly encourage you to consider a first-look [ it's all the rage in Cleveland these days ]. Your wedding photographer will be happy to oblige; it always give you a bit more give in your wedding schedule, thereby netting you a few more creative wedding pictures.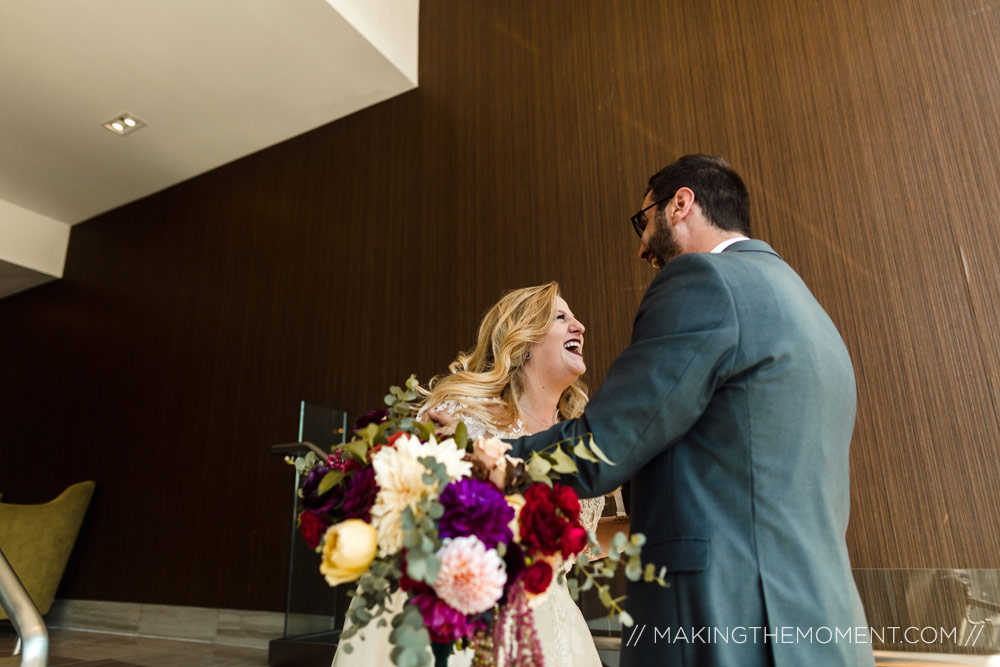 That. That moment right there. That's why I love being a wedding photographer.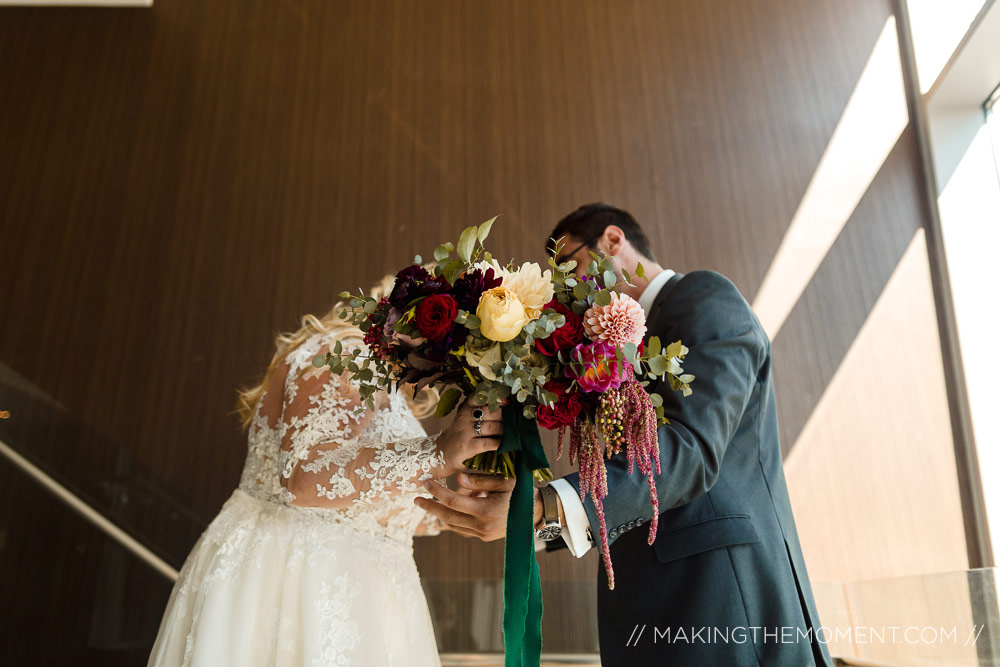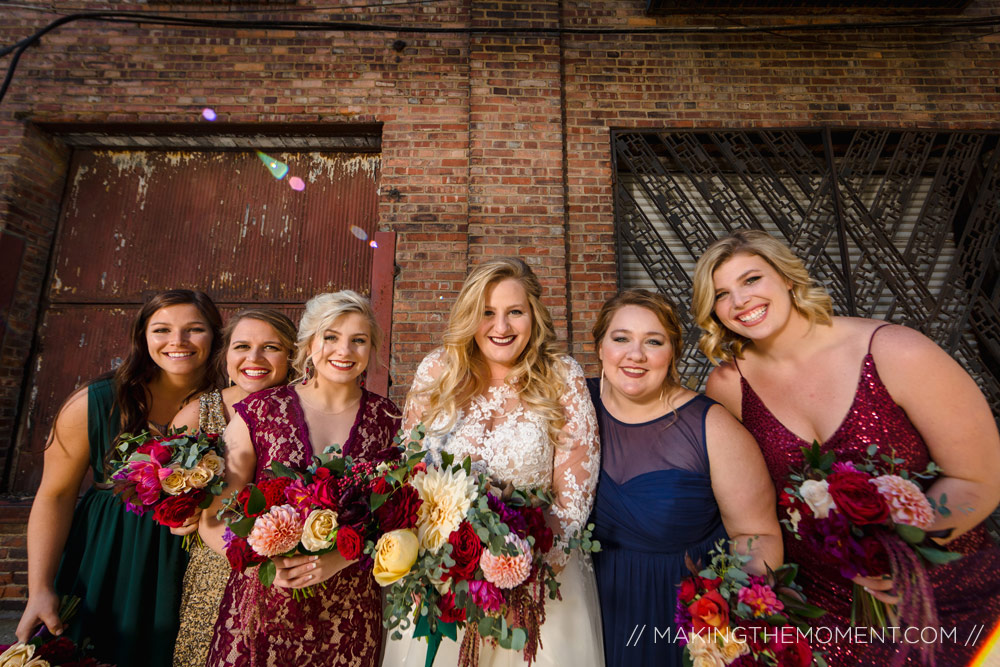 Yes; I love Brittany's bridesmaids. They were each wonderful individuals. You know what I love just as much?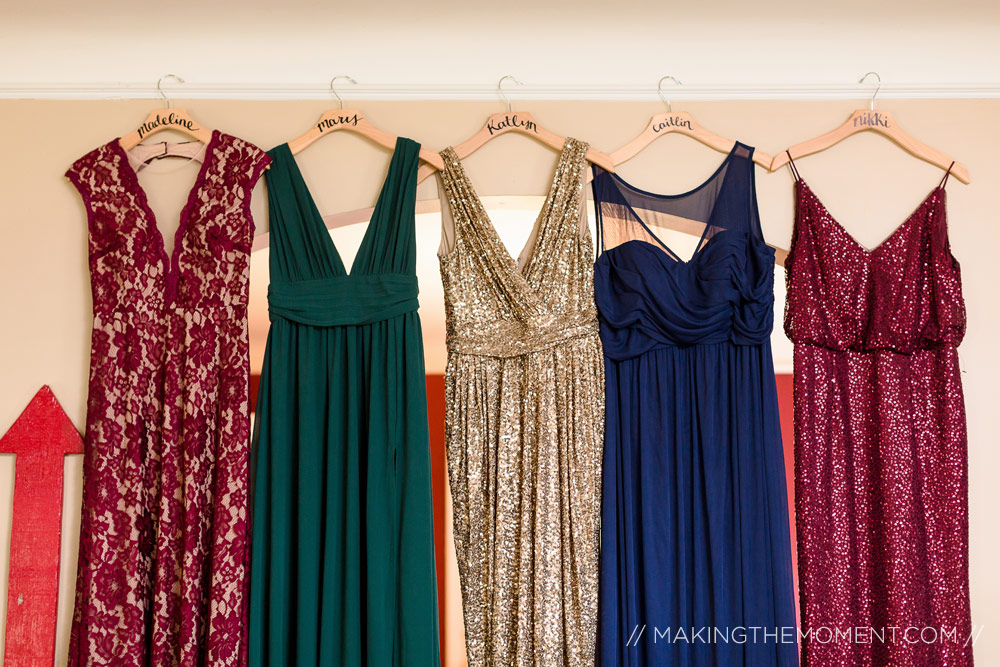 Brittany had the courage to ensure each of their individual personalities shown through in their bridesmaids gowns.  Each is unique and perfect for each of them.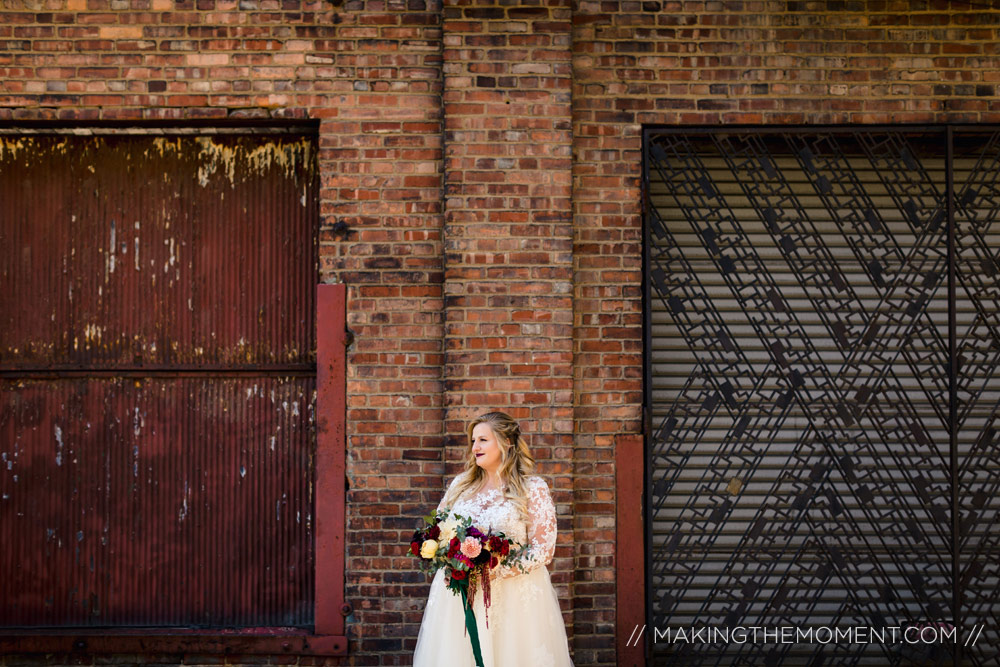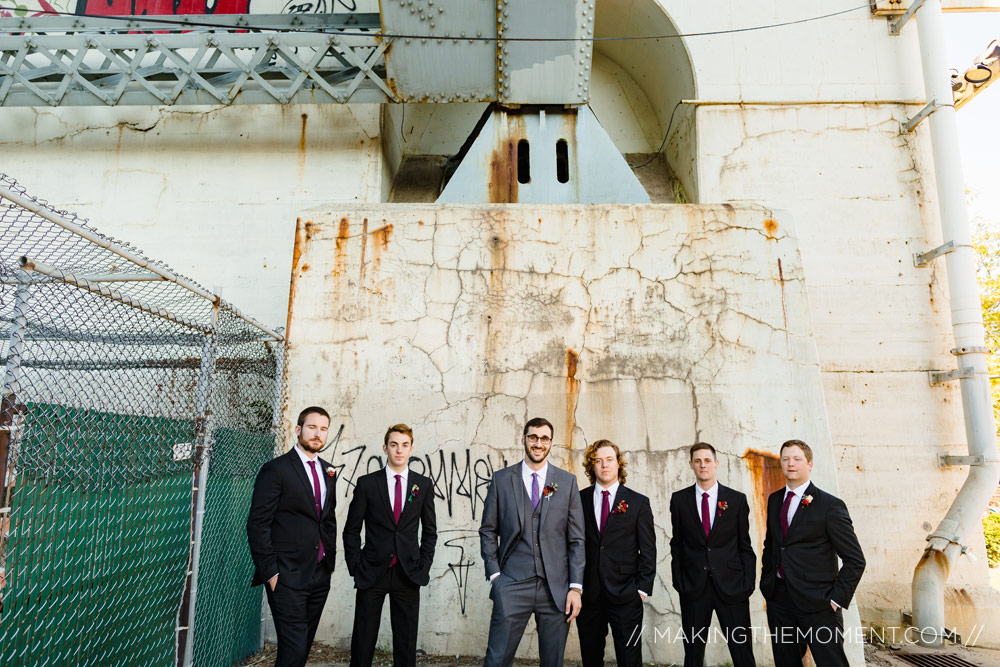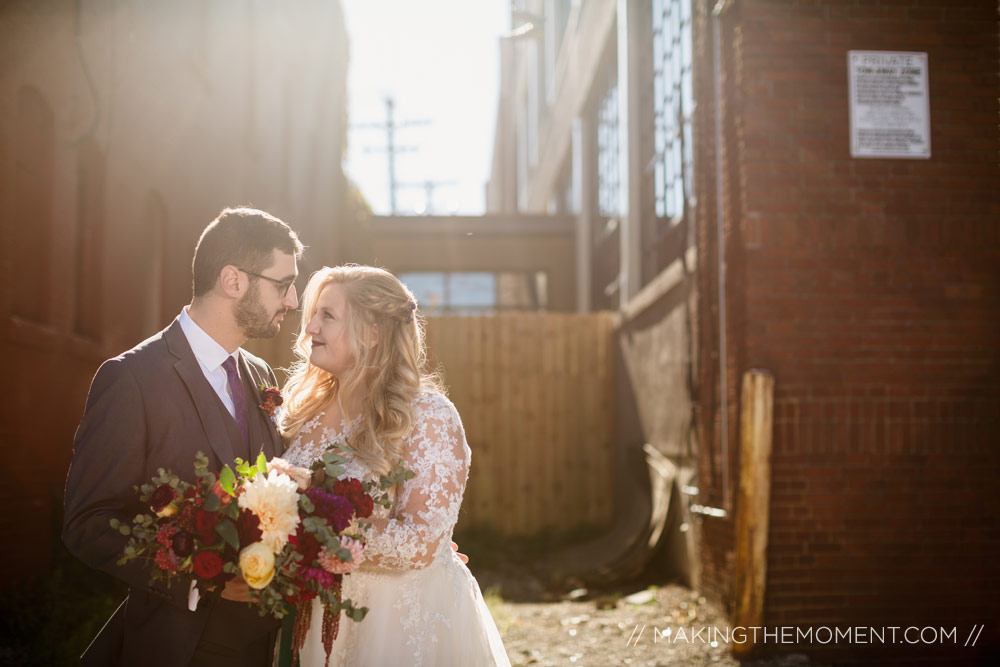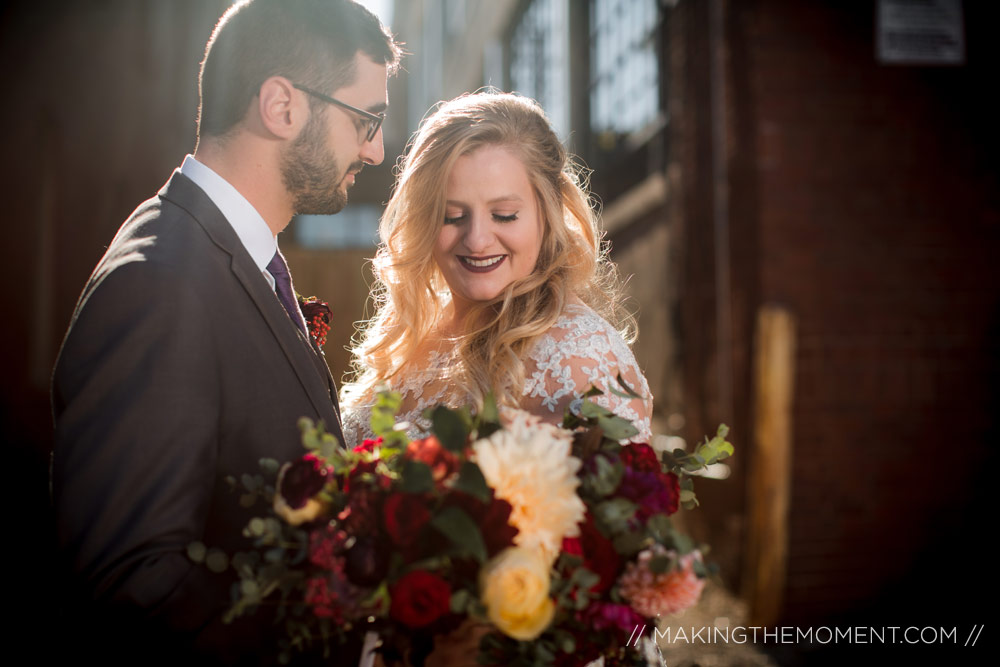 Real. These two bring out the real in the other.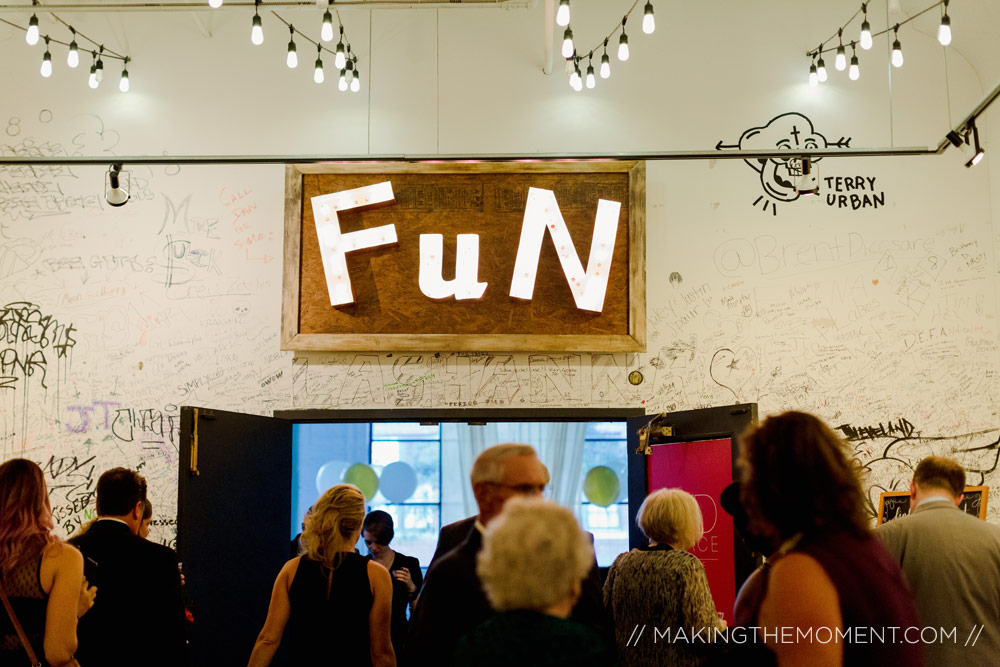 Fun. That's the best word I can use to describe their wedding and wedding reception at Red Space. Let me explain;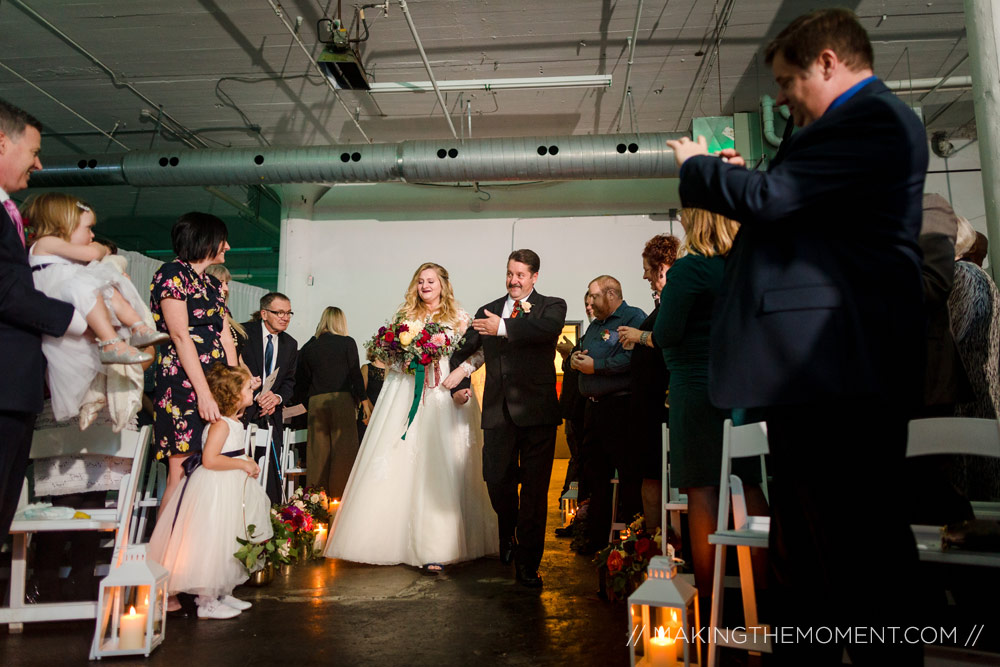 First off; Brittany's father proudly showing off his daughter as he walked her down the aisle.  So many fathers are so narrowly focused on not having the ugly-cry-face happen; but her dad was more focused on celebrating his daughter.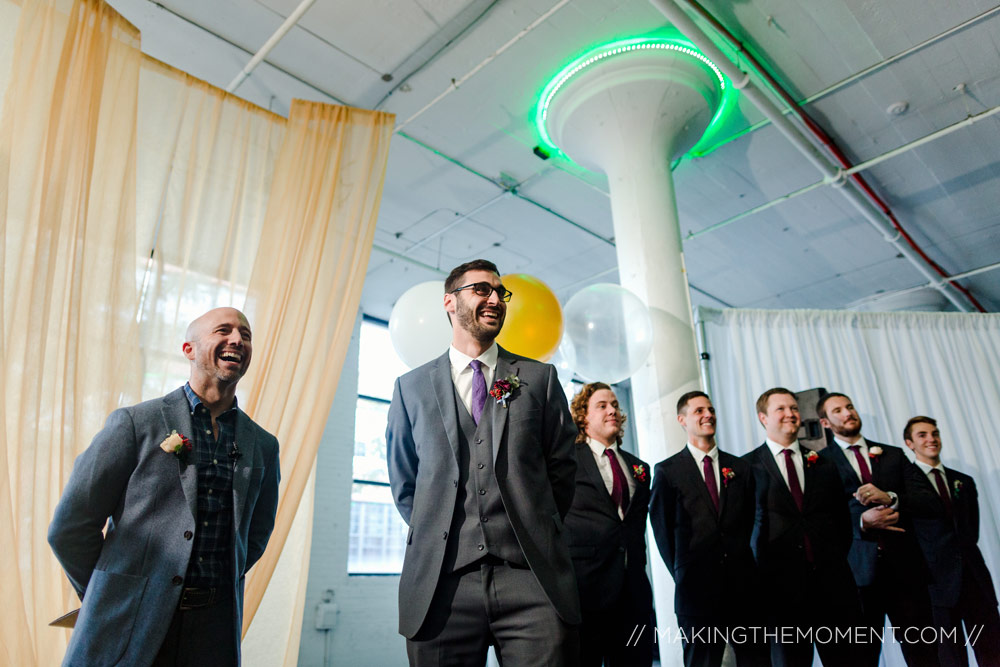 Fun is Kyle's reaction to seeing this moment.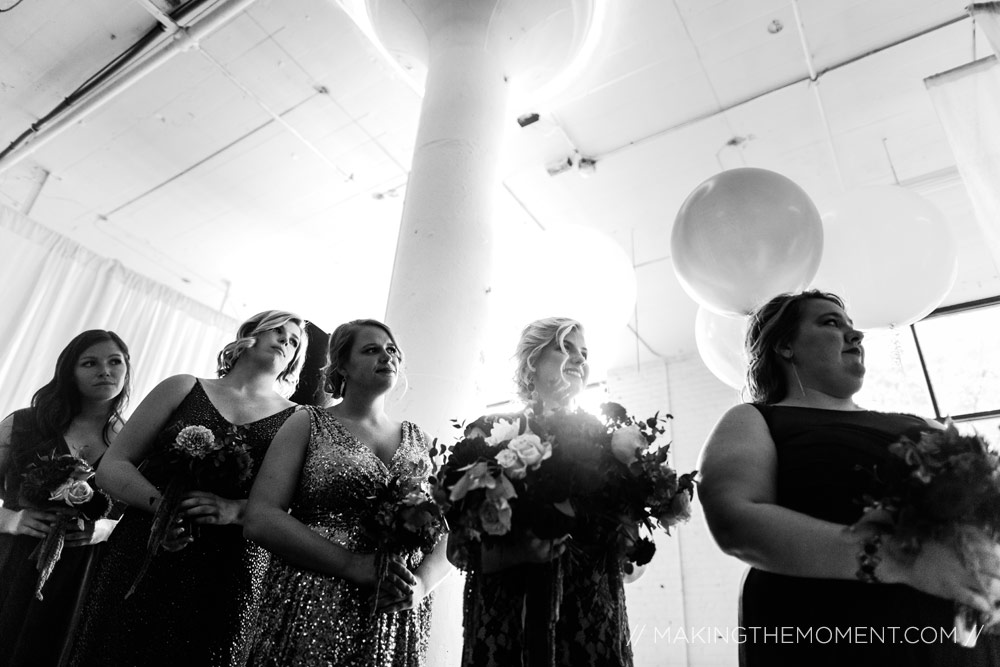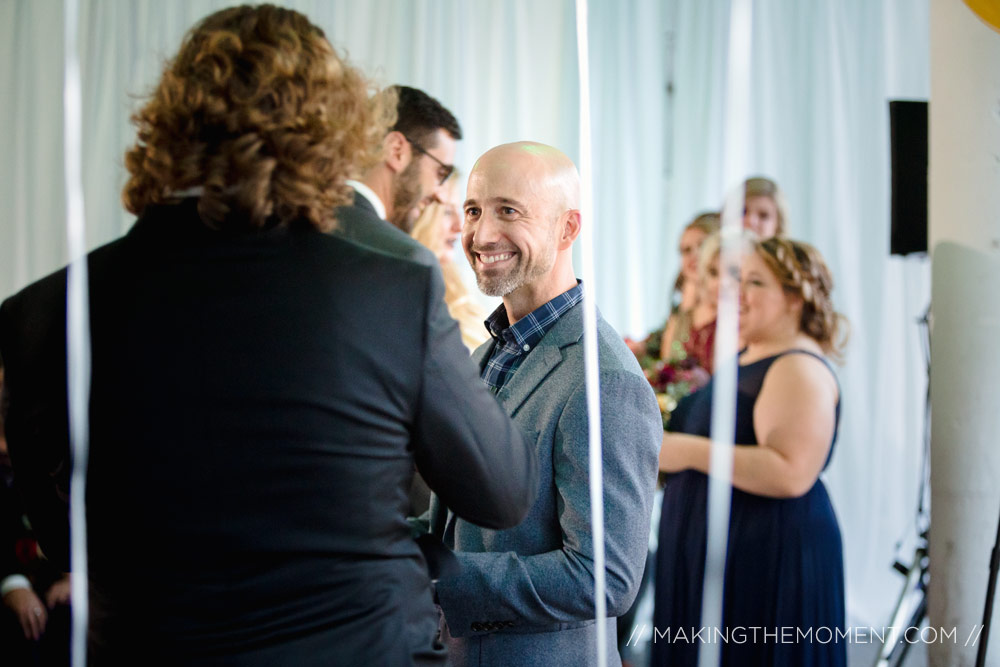 Also fun?  Who's the wedding officiant at their wedding?  It's our very own Founder and Creative Director; Brett Yacovella. He is a personal friend of the couples and was asked to marry the two. He became ordained and licensed just to serve them for their wedding.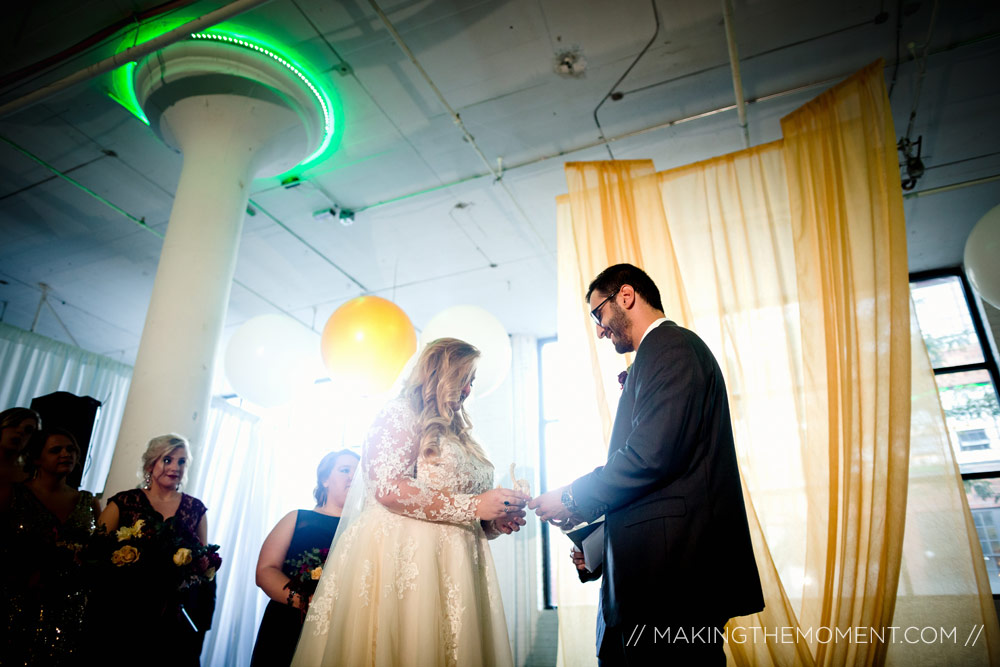 The two tied a sailor's knot to commemorate their nuptials.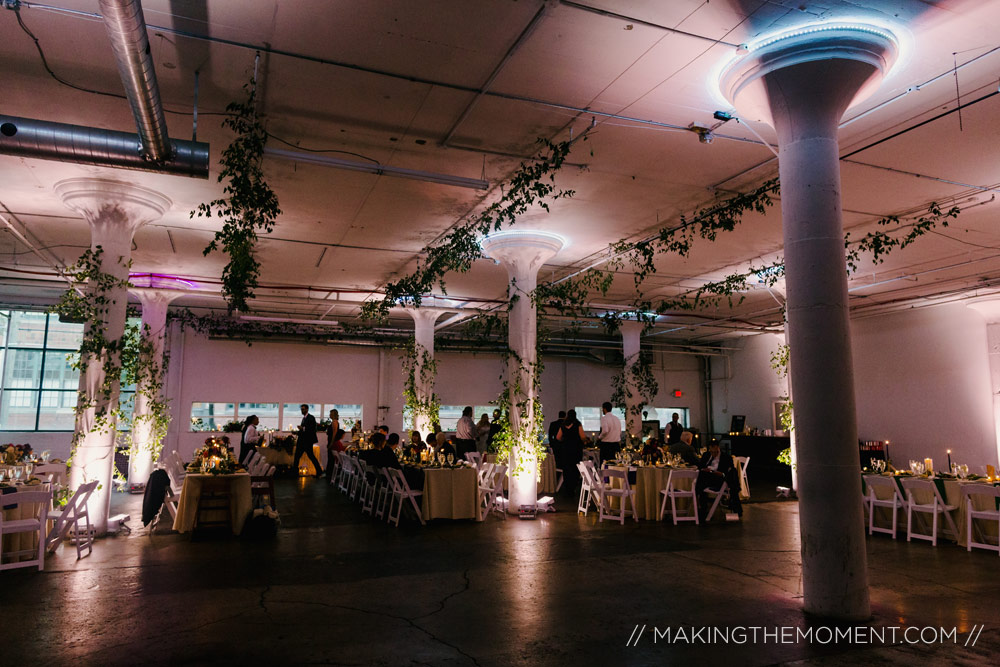 And then the wedding reception at Red Space in Cleveland commenced.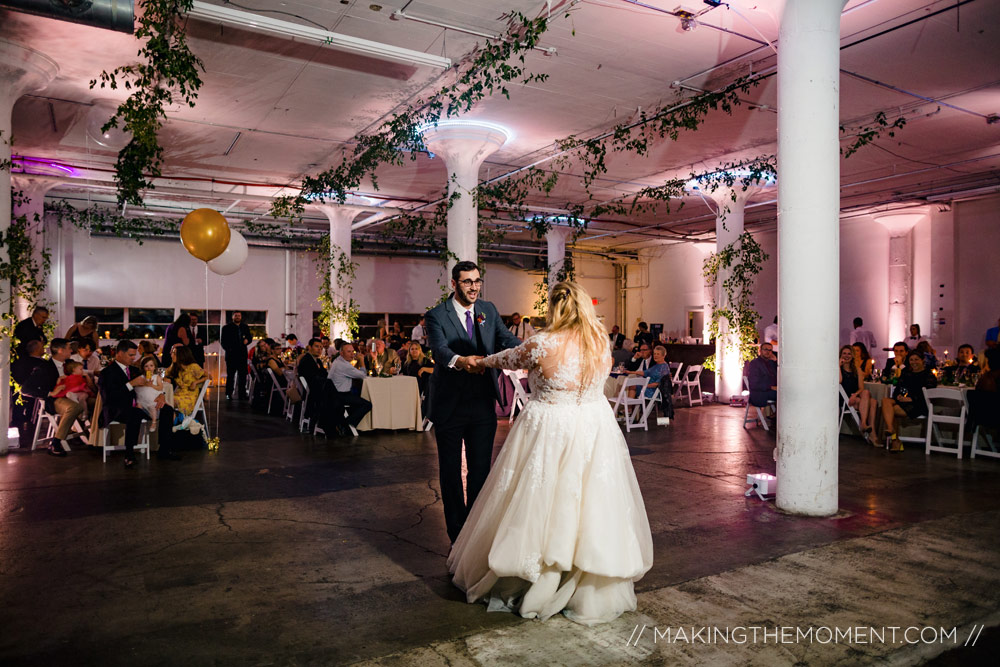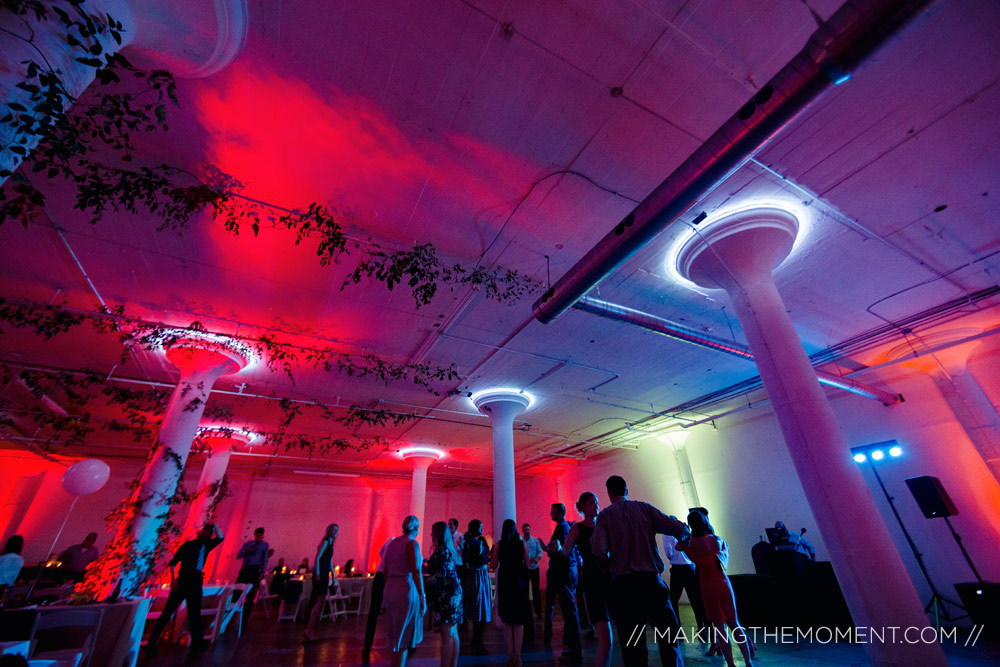 Instant party.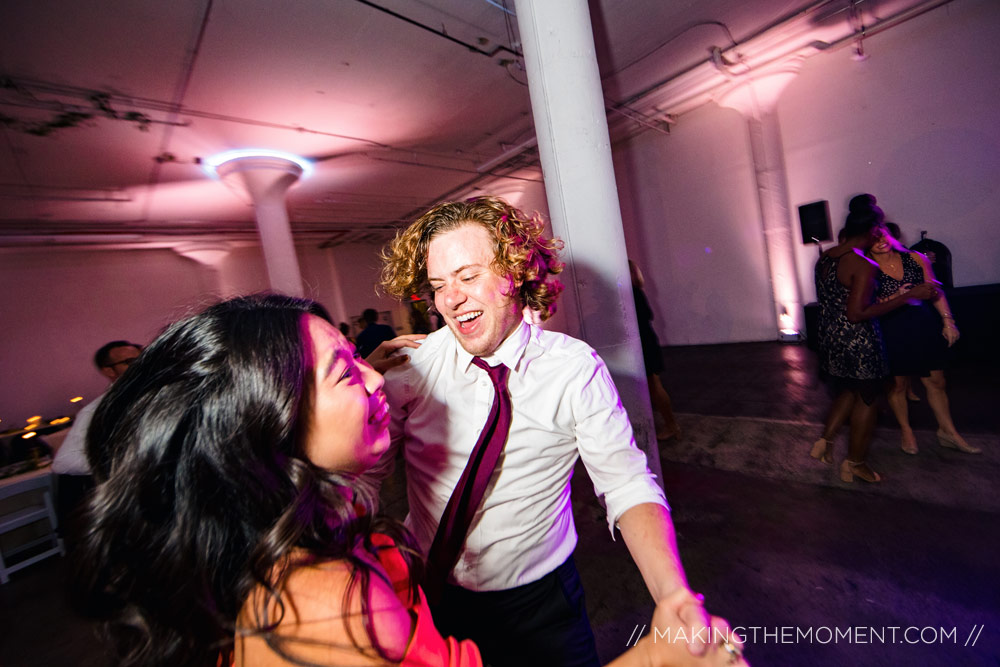 Crazy hair dancing fun.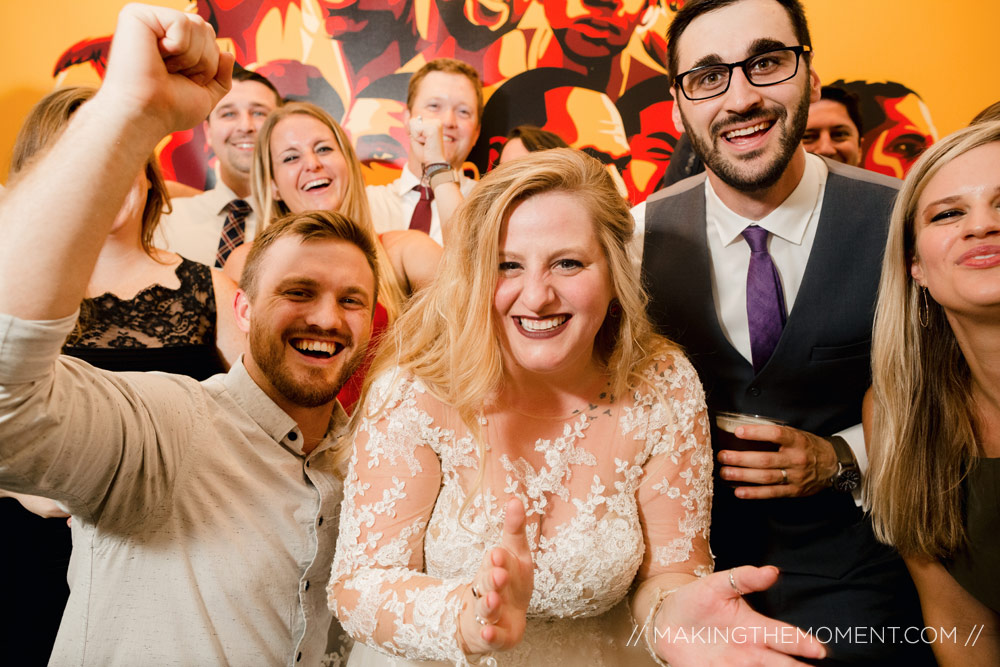 Crazy clapping with friends.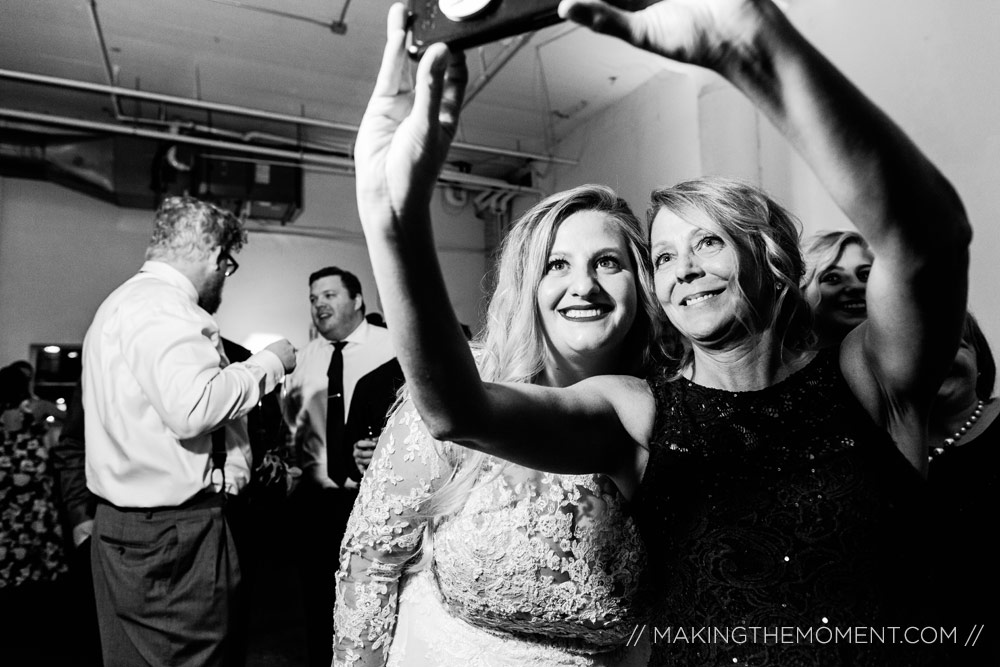 Crazy selfies all night.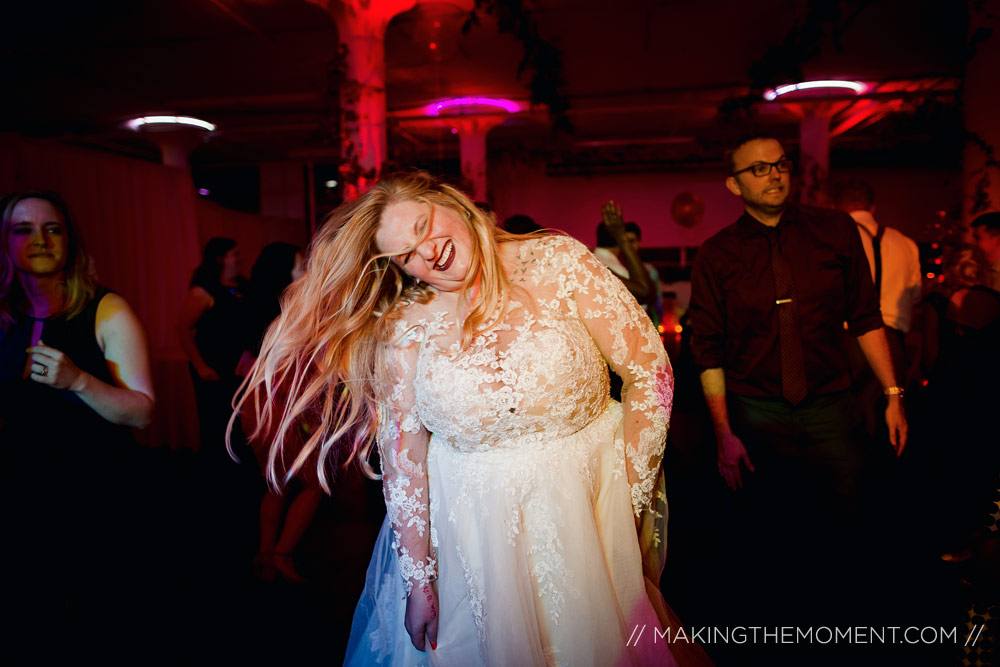 I love that two out of three people in this wedding reception picture are looking off to the right side of the camera at something occurring.  WHat's happening over there? Must be awkward. Or Painful.  Or painfully awkward.  Aunt Jane grinding on the DJ?  Who knows. Brittany doesn't care. She's in her zone.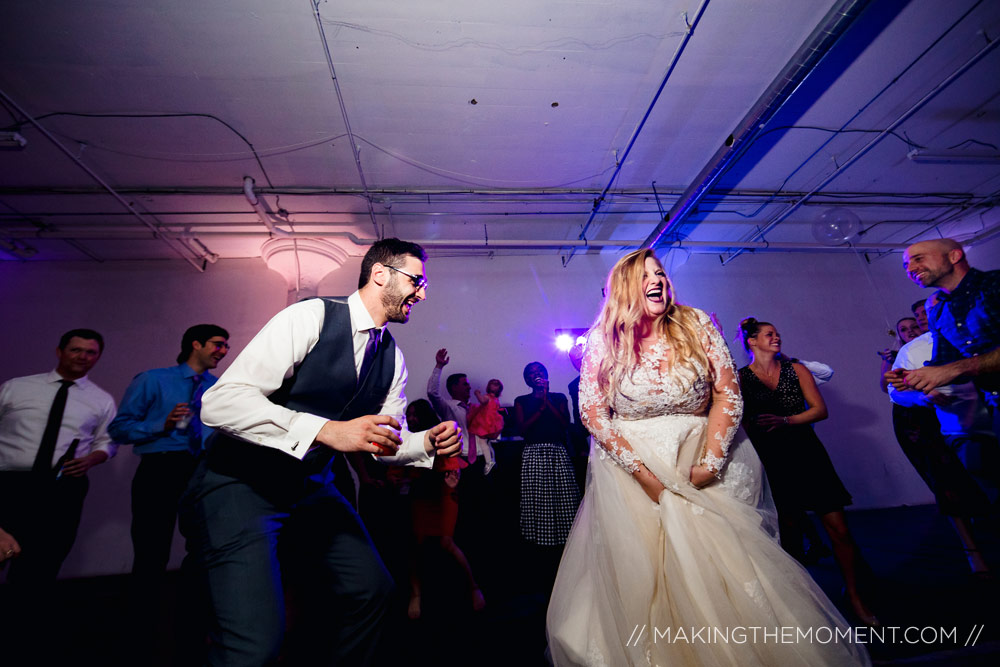 Love you two. You are meant for each-other; clearly.  You bring out the very best in the other.  I'm happy I was asked to tell your story.  Thank you for asking me to be your wedding photographer!