I'll start here; I'm a wedding photographer from Cleveland, and so [ as you'd expect ] a majority of my work is spent here in the greater Cleveland area. Although I have an affinity for travel, I photograph a majority of my weddings right here at home.

Katie and Brian's wedding was a travel wedding for me; Katie and Brian both loved my work and so invited me out to be a part of there wedding celebration in St Louis.  I'm always honored when a couple enjoys my work so much they invite me out to to travel for them.  It's such an amazing compliment, and something I'm always pleased to do.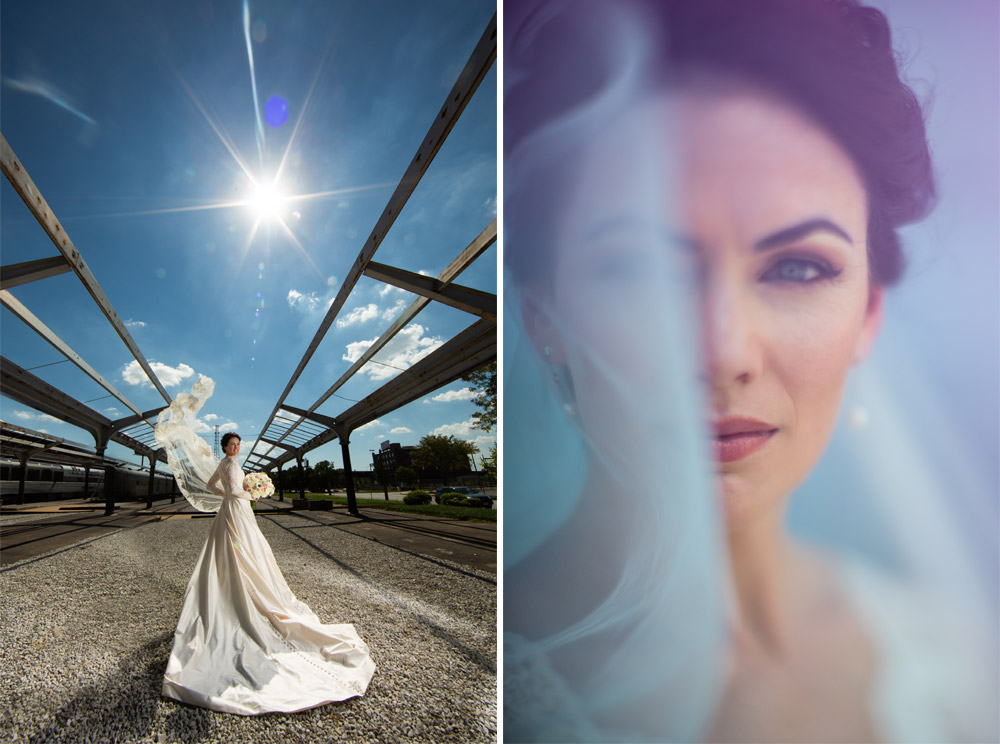 It's important to note as much as I love the occasional out of state or out of country wedding, our staff team of 8 and my young family requires me to stick around as much as I can.  So when I travel for a wedding? You know the couple is worth it.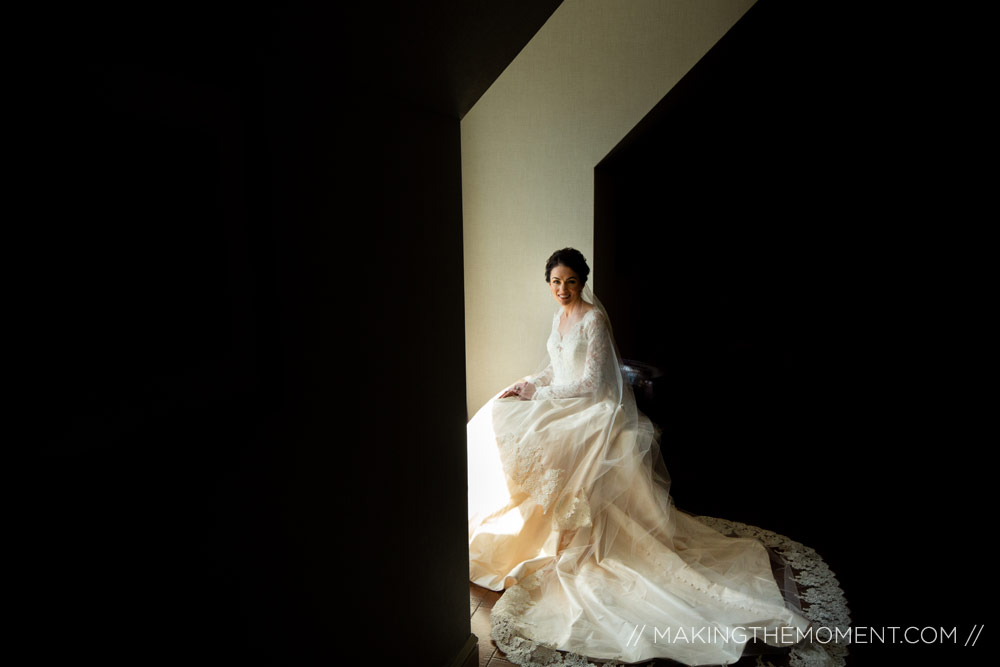 Katie is a sweet soul; combine that with the brilliant mind she carries, and you'll half understand why I chose to travel out for their wedding.  [ The other half is literally her other half; Brian ]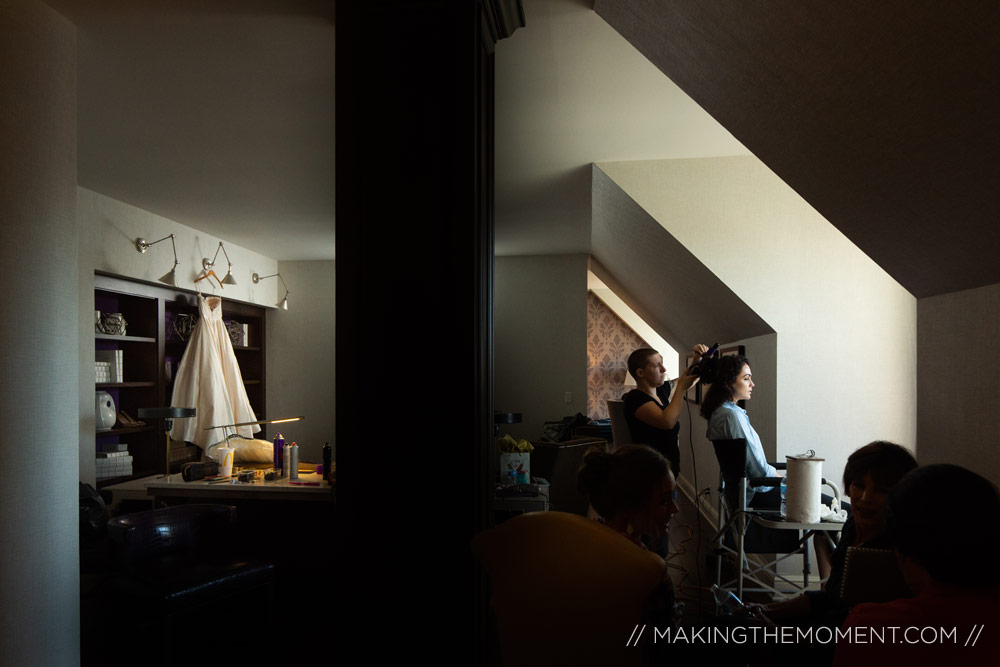 We'll talk more story in a bit; but please know that the above is one of my favorite wedding photographs from their day. I worked hard to not only juxtapose [ fun and fancy word right there ] our bride against her bridal gown, but I also put a small amount of work into artificially lighting the dress to match the daylight that Katie was naturally getting.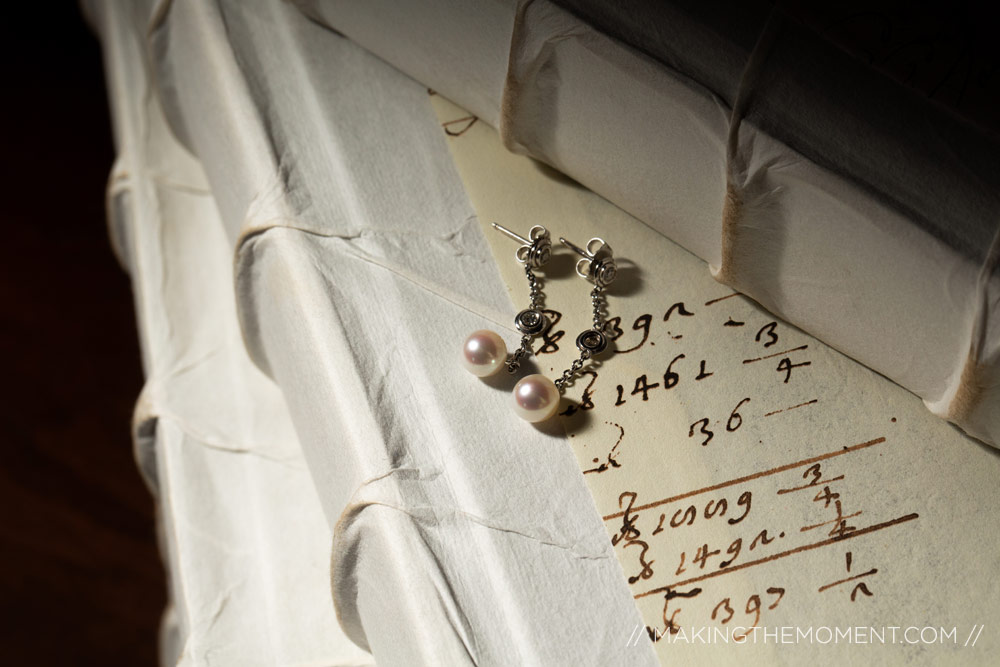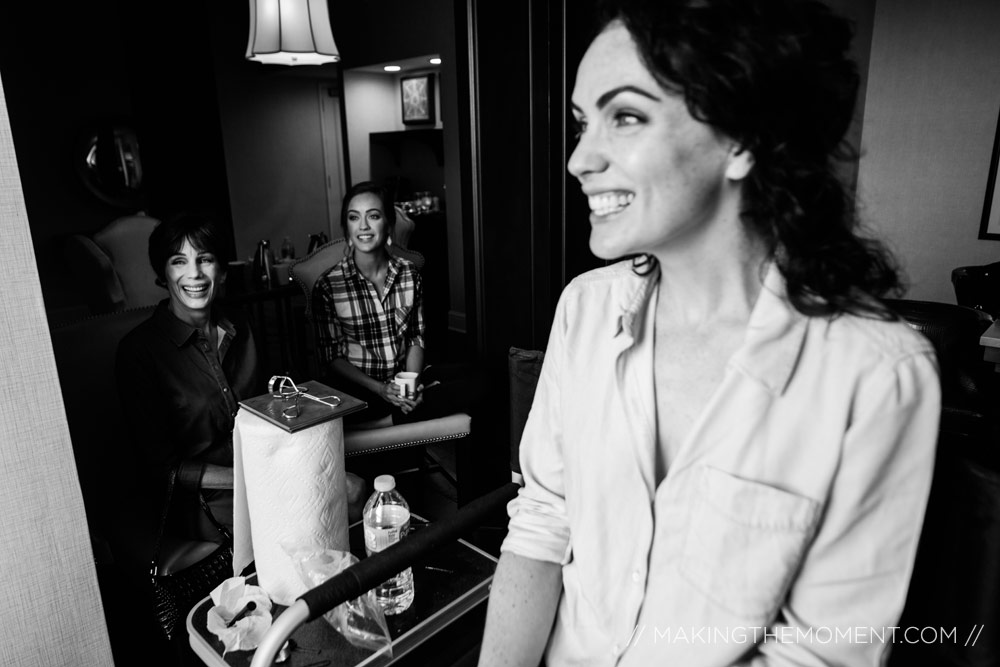 Katie's mother and sister in the background there.  See those smiles?  Good Genes!  And great dental hygiene I suppose.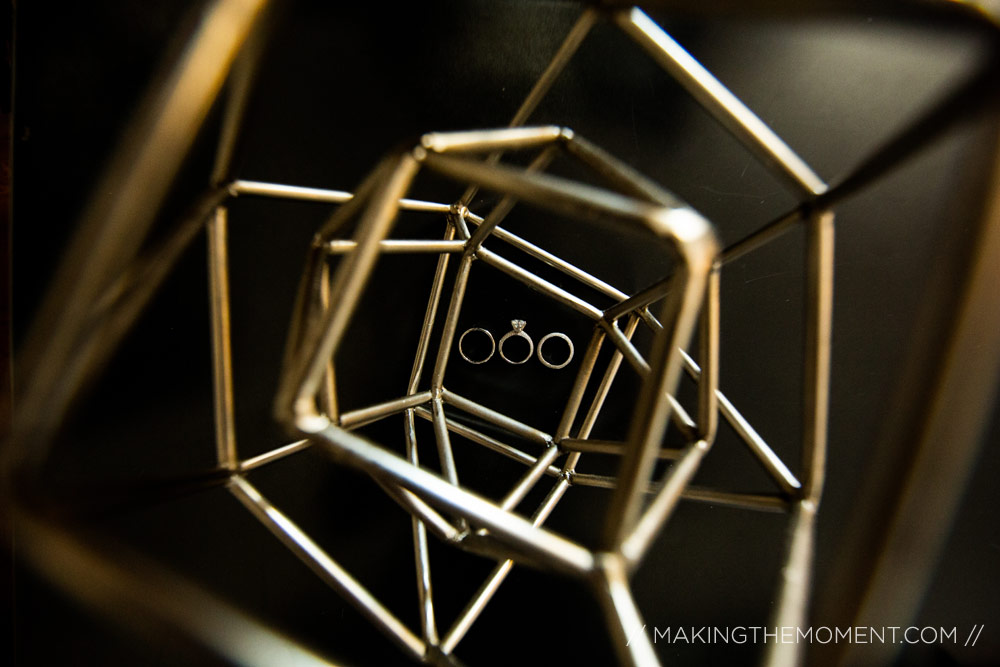 Also really proud of my wedding ring shots.  I feel they were on point.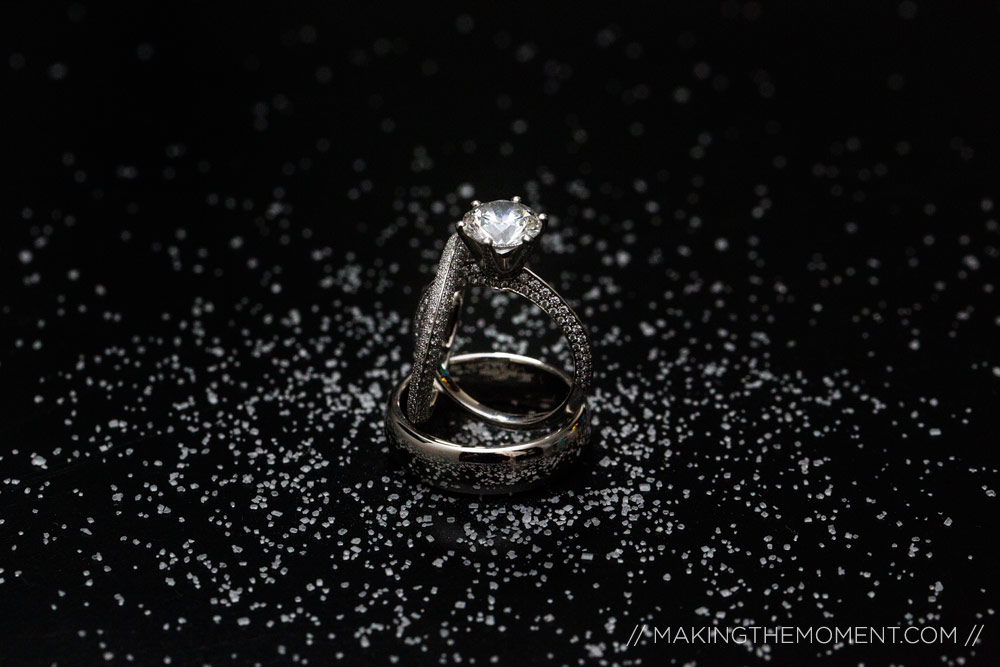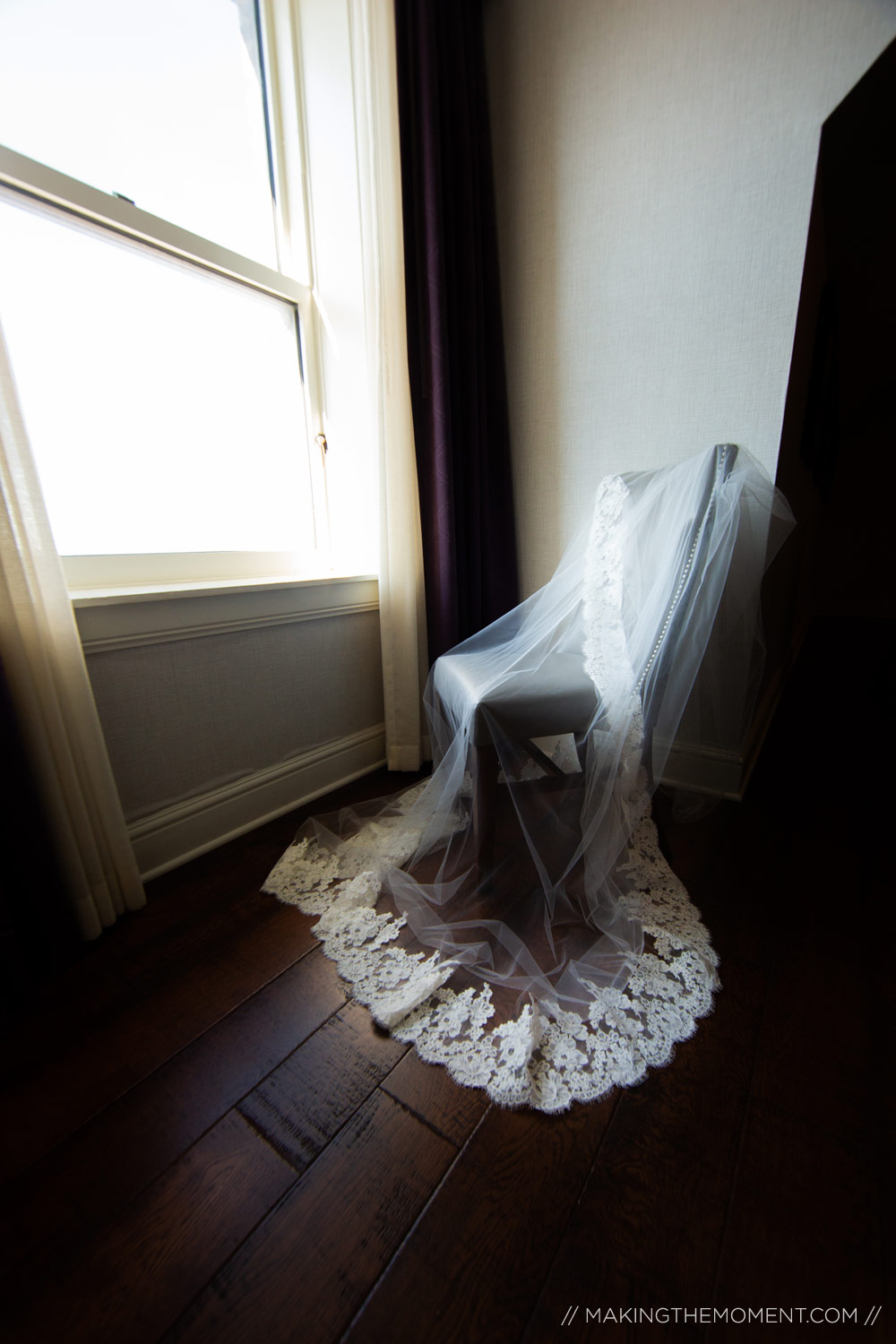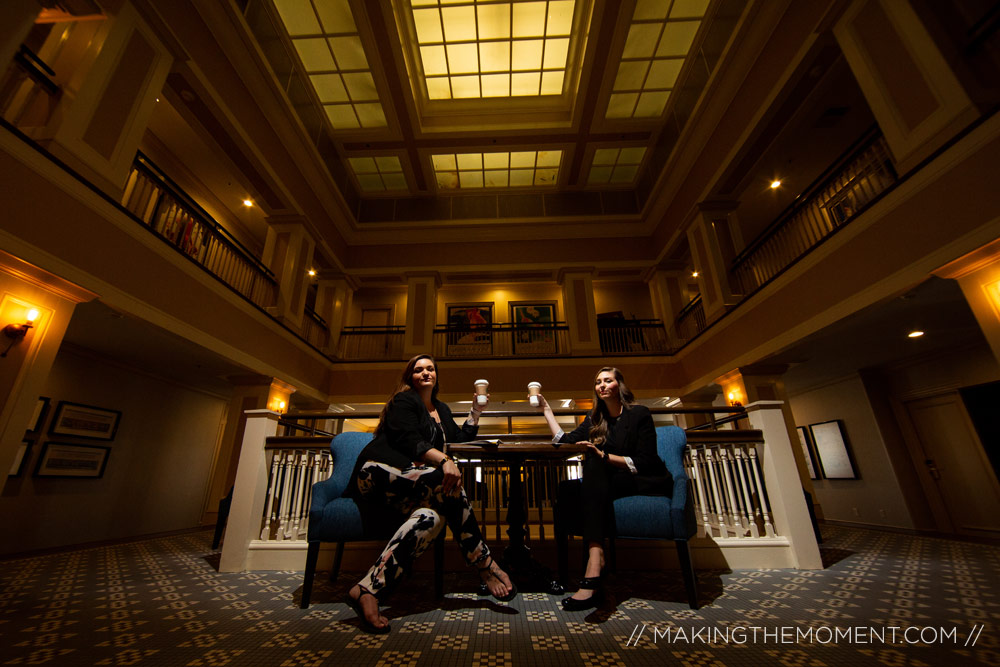 Meet our wedding coordinators for the weekend; Maureen and Kimmy from Kate and Co.  Kate and Co. is a wedding planning service near St Louis Missouri, and these two worked hard behind the scenes to make the wedding reception at the Union Station Hotel a reality.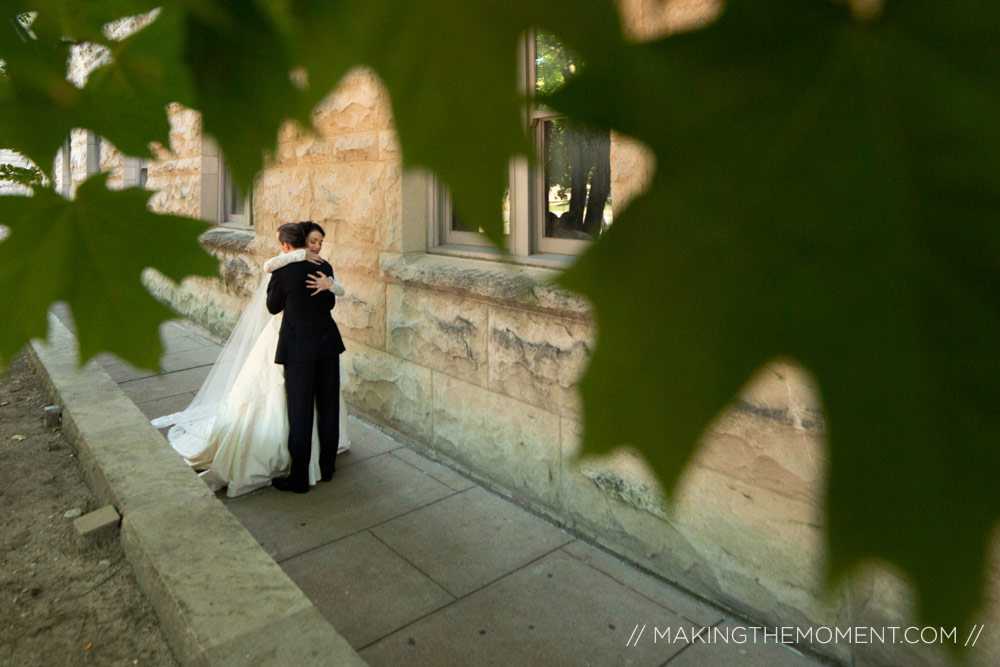 First look hugs are the best!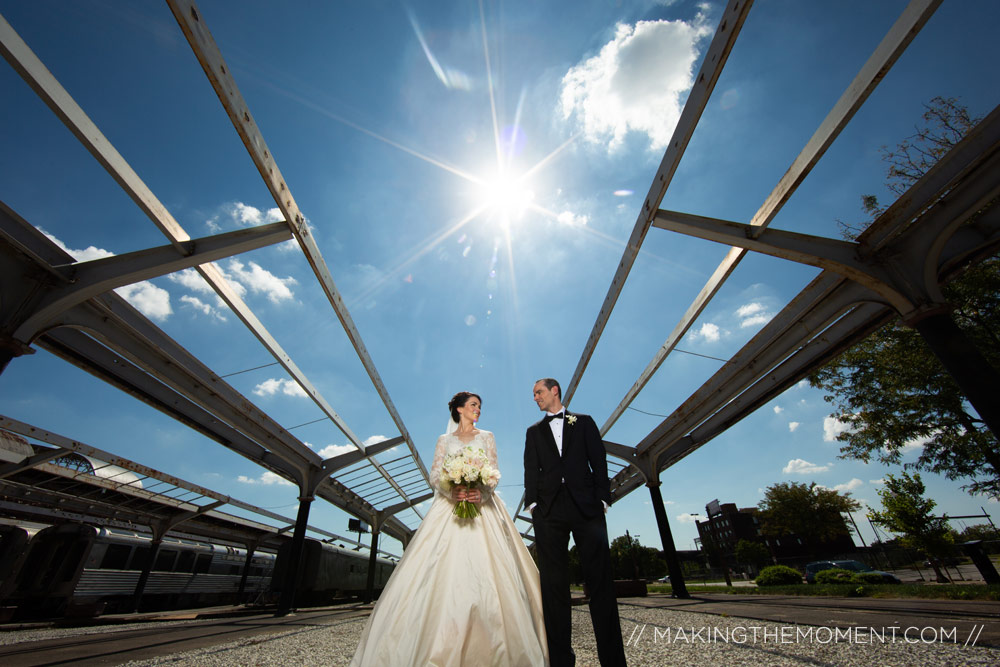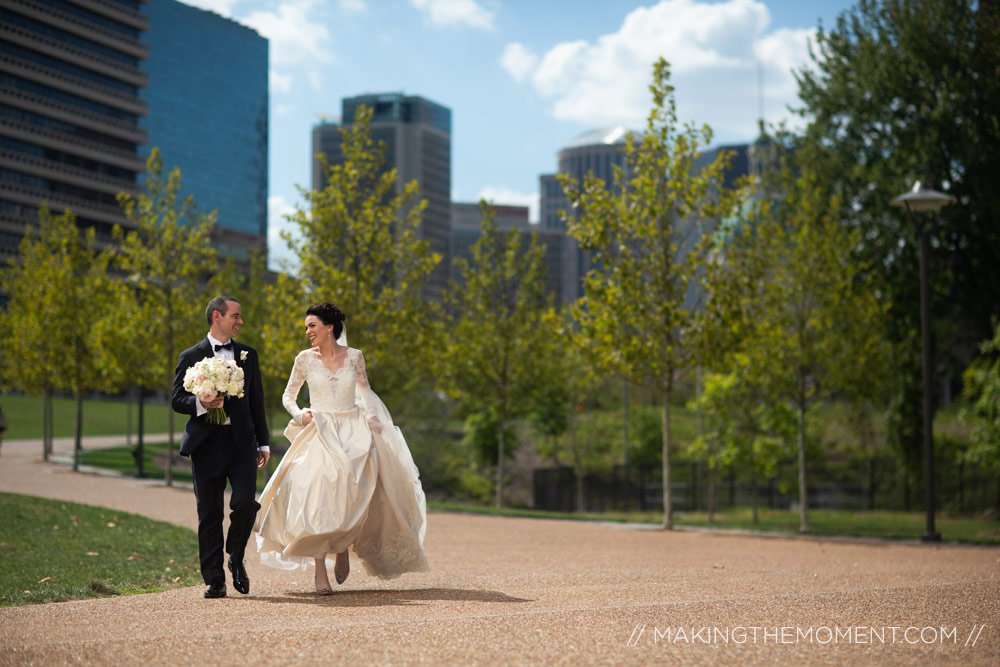 This is real by the way; the above image.  I sprinted off about 200 feet ahead of them to give them a bit of privacy, and captured this real moment of laughter while looking back at the two.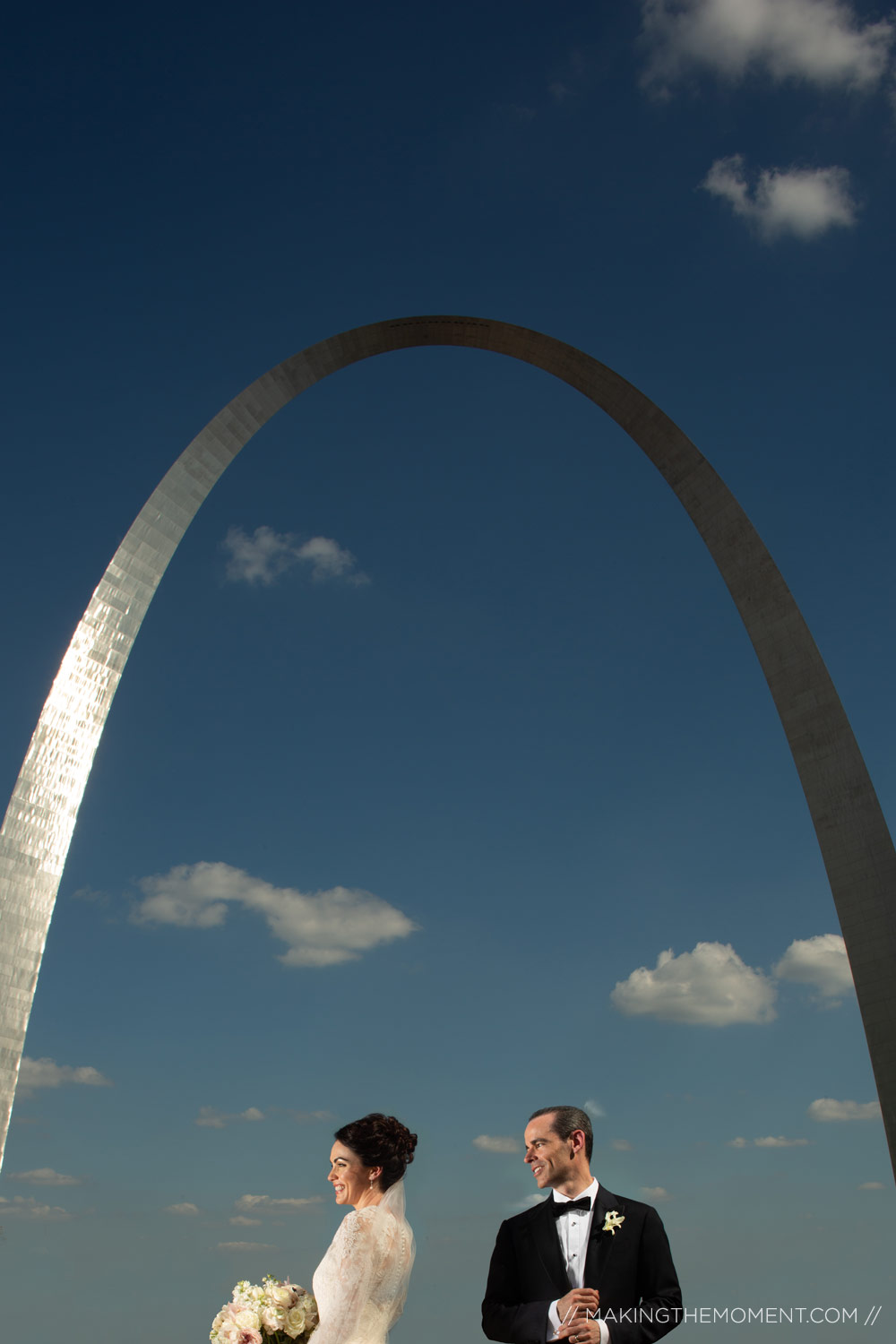 Sleek and sophisticated wedding photography is what Katie and Brian told me they wanted.  Nothing silly; nothing weird; just an elevated set of artwork for them to have for life.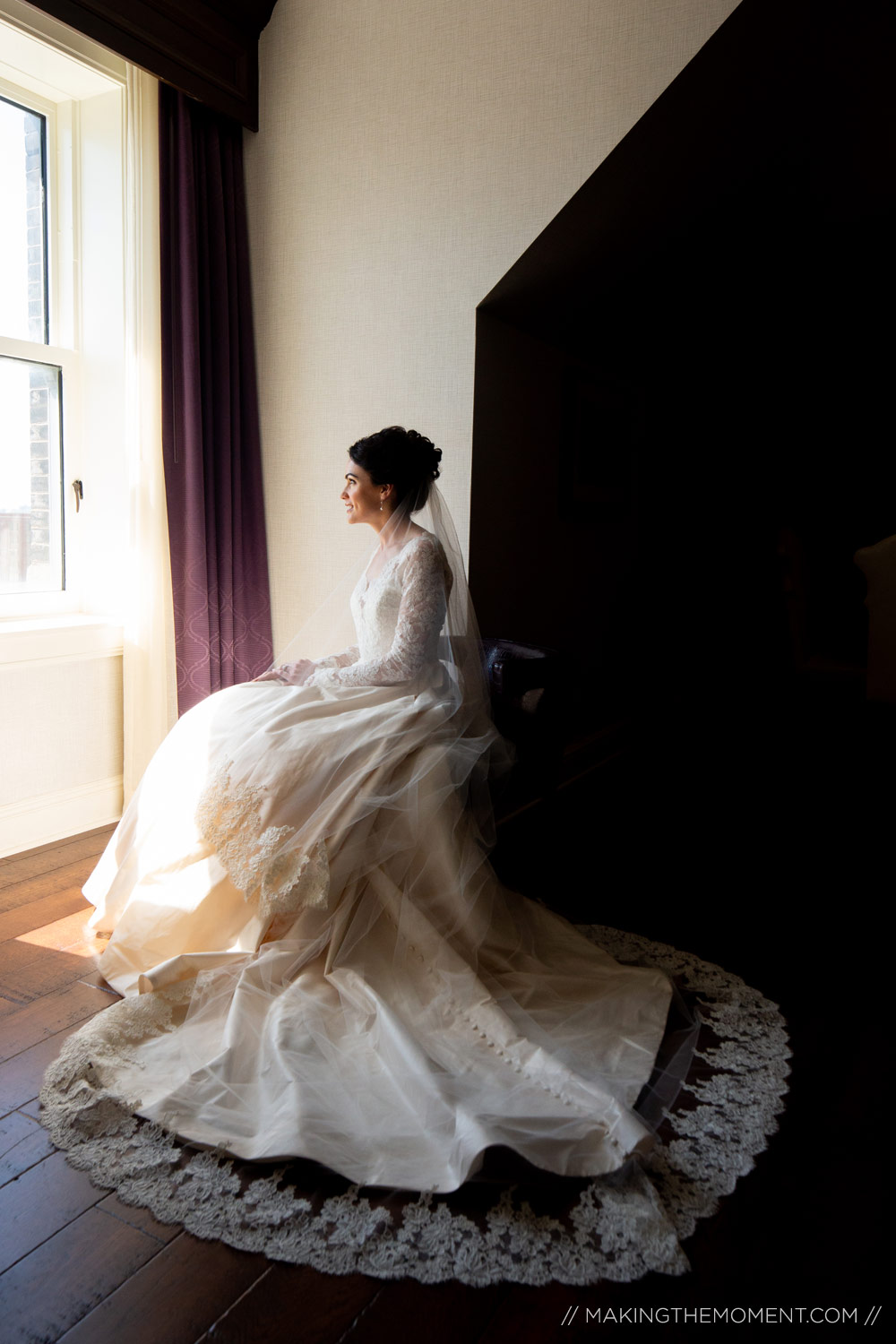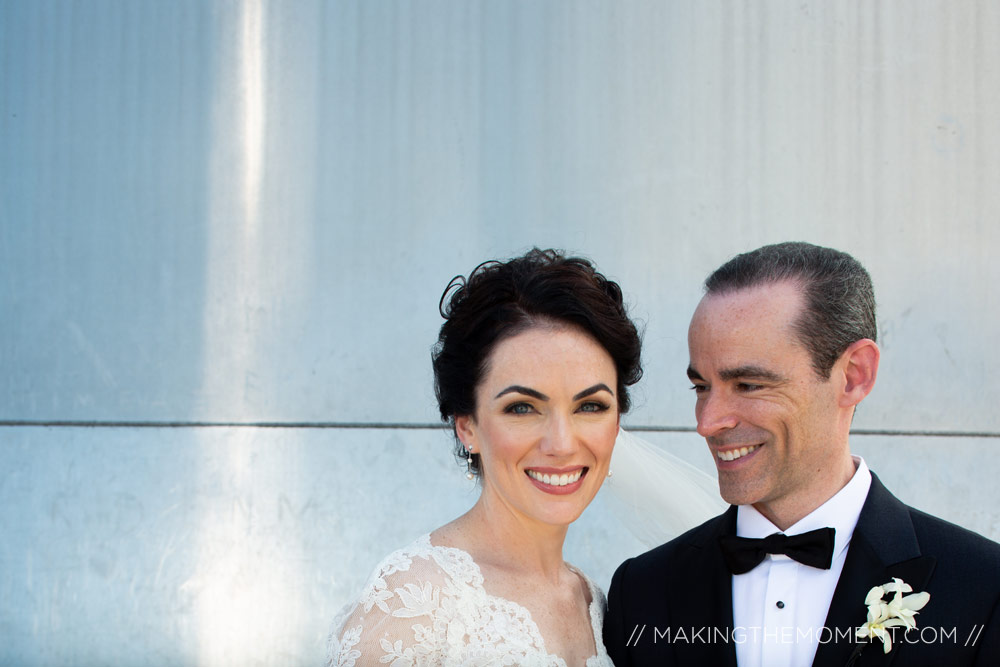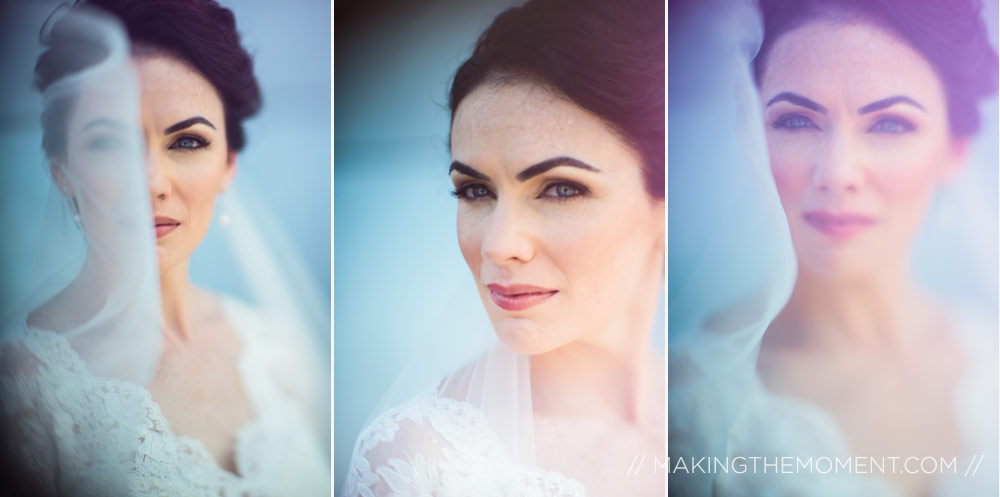 The above and below are some of my very favorite bridal portraits I've ever captured in my career as a wedding photographer.  I love the whimsical and yet bold nature of the above three, and love the environmental dichotomy of the below.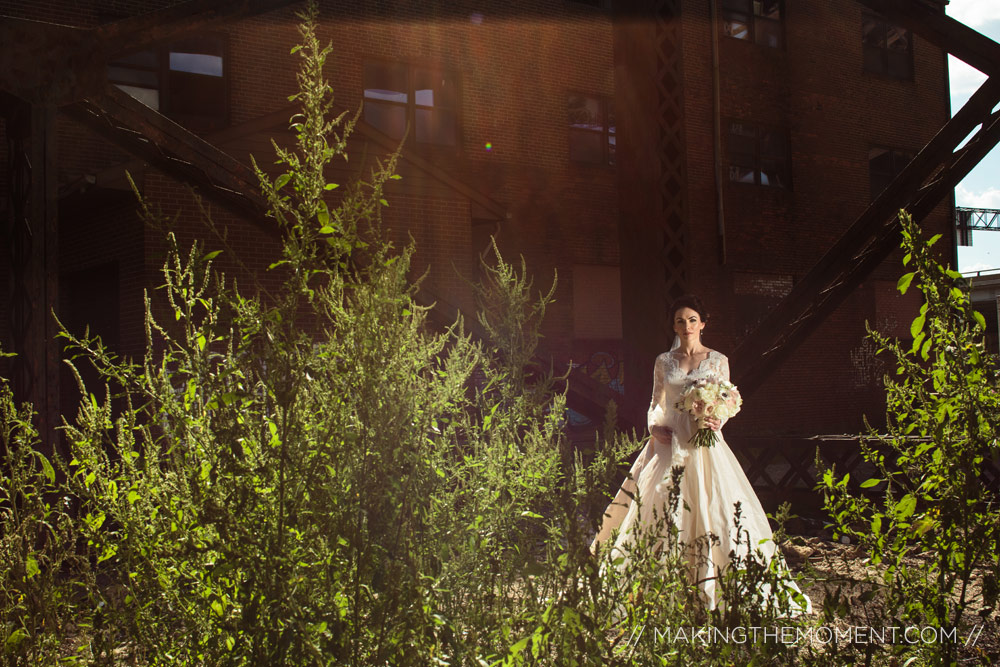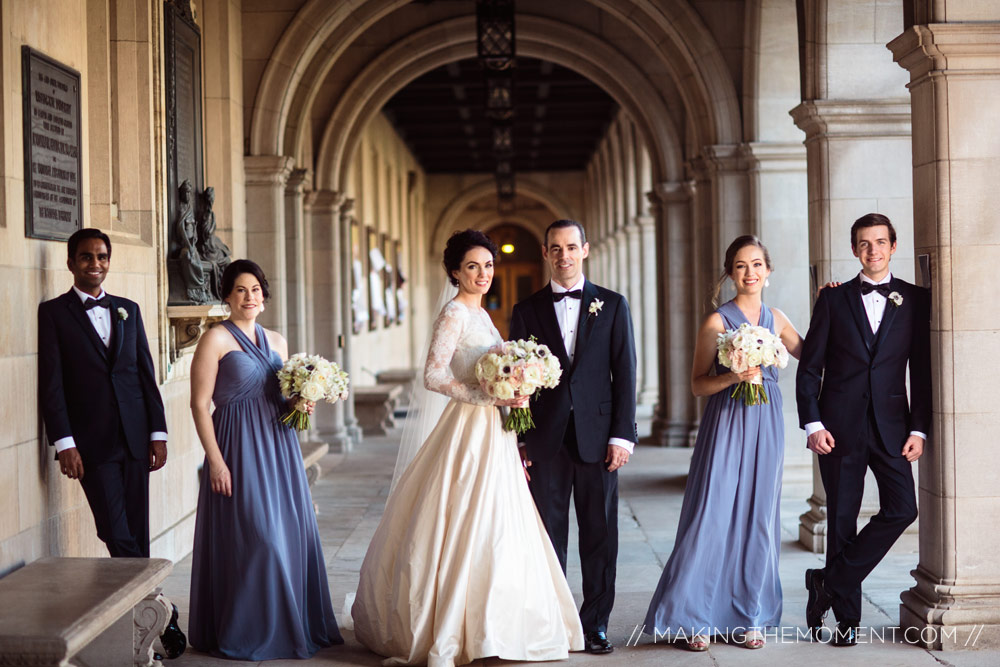 Katie and Brian's Bridal party was small and intimate. I like that.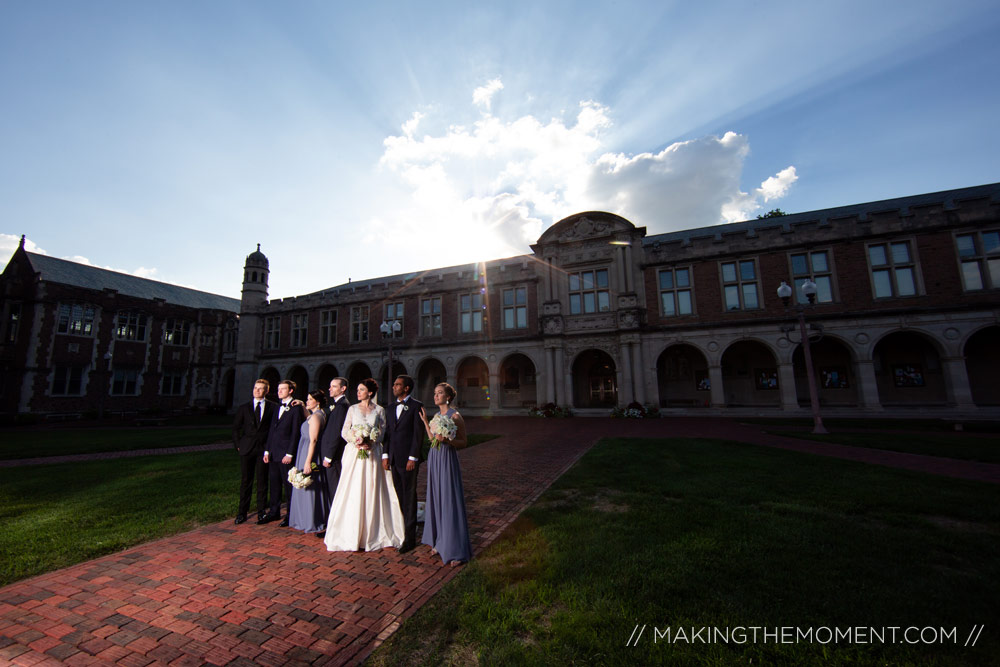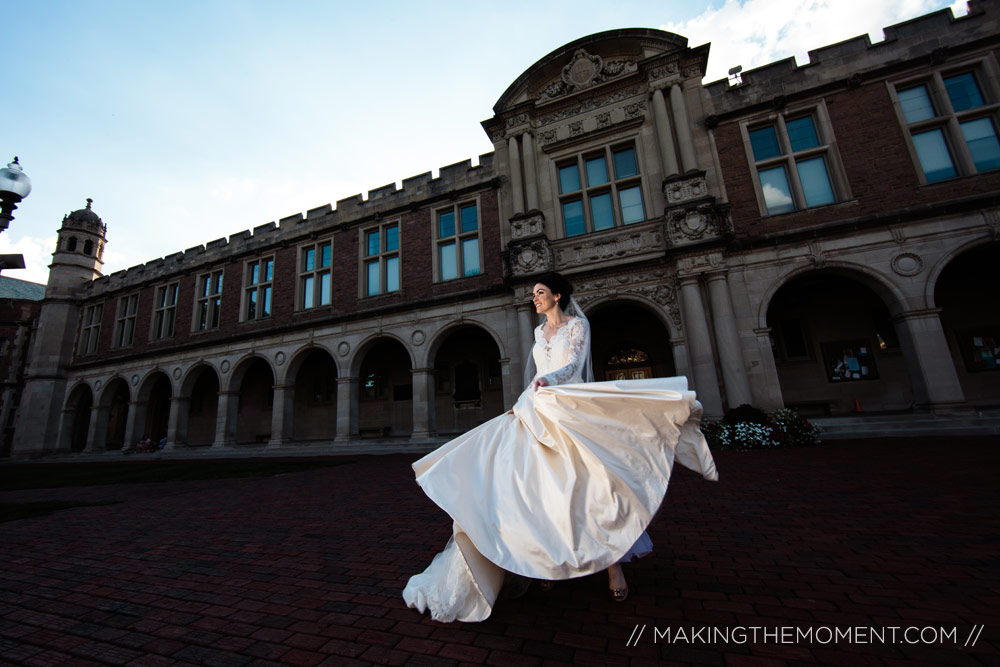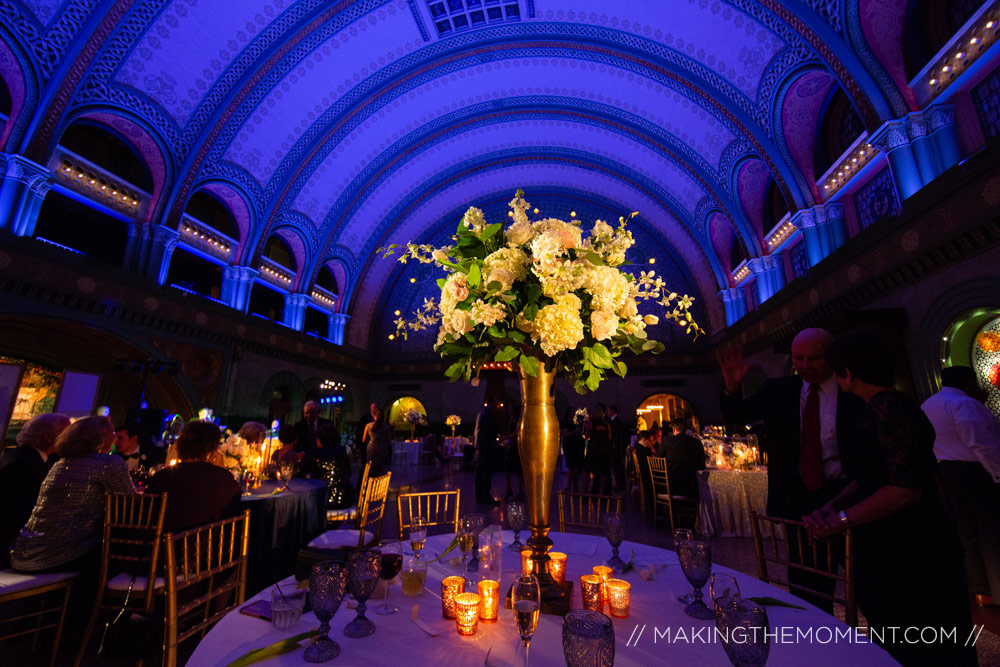 I had never been to the Union Station Hotel in my career as wedding photographer [ full disclosure, I had never been to St Louis before either ] I love the space and hotel; I spent hours wandering and exploring it's grounds and learning of it's history while I stayed there for the wedding.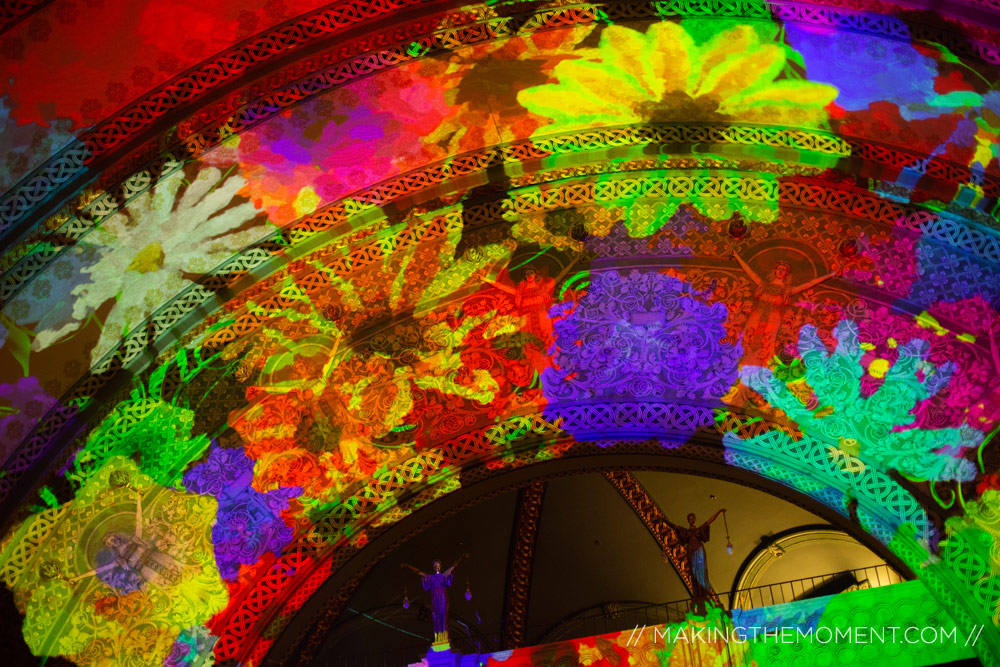 Fun thing to note?  They have a special light show at the Union Station Hotel that they produce prior to the start of the wedding reception. It was unlike anything I'd ever seen, and opened up the night in spectacular fashion.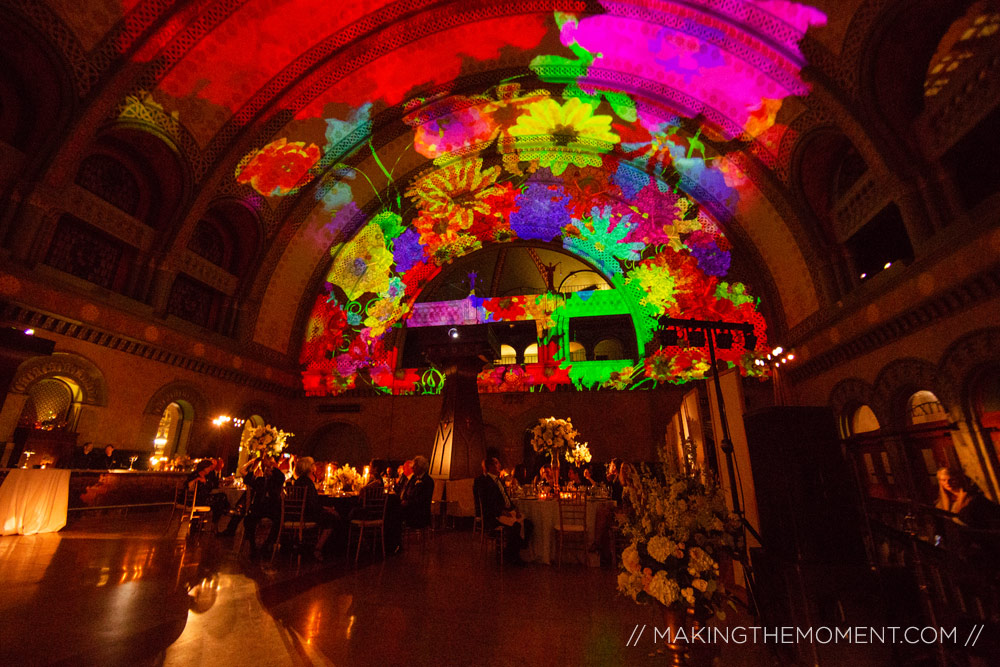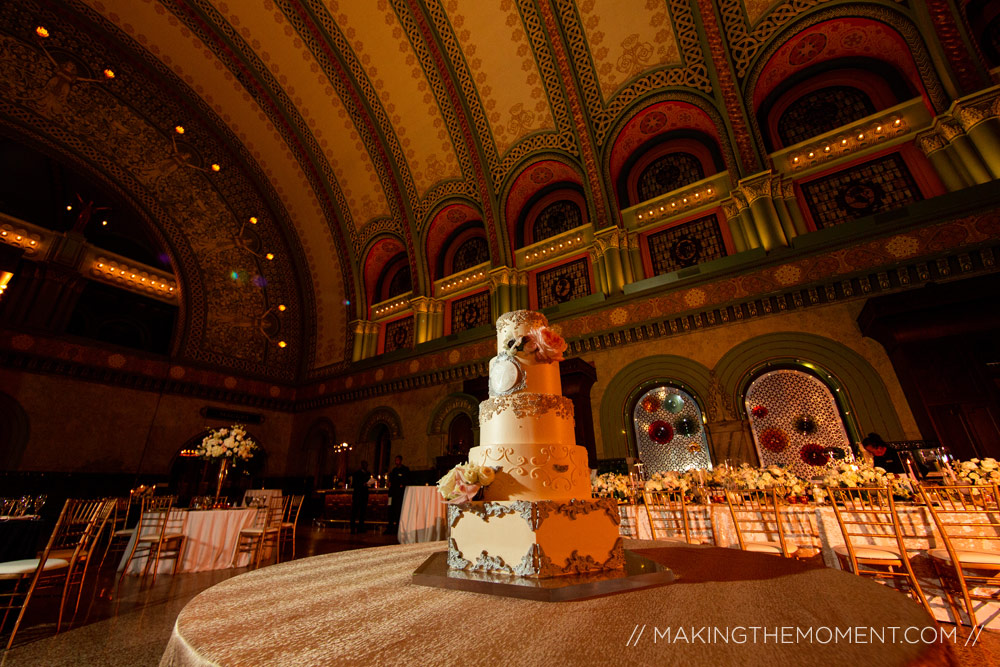 Gahhhhh Cake. I wish I still ate cake [ long story ].  This cake looked so. darn. good.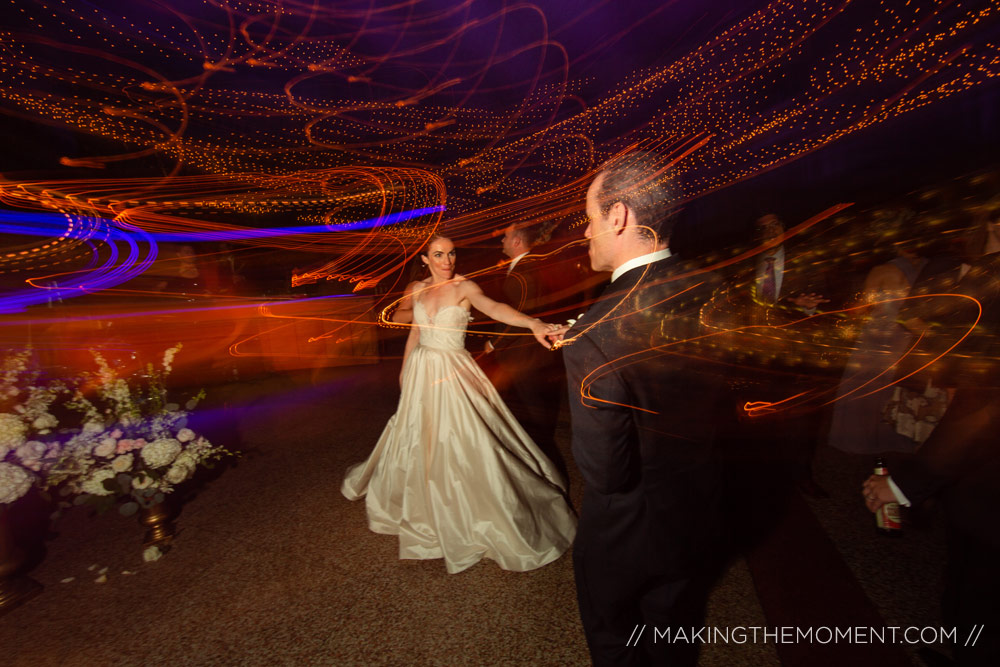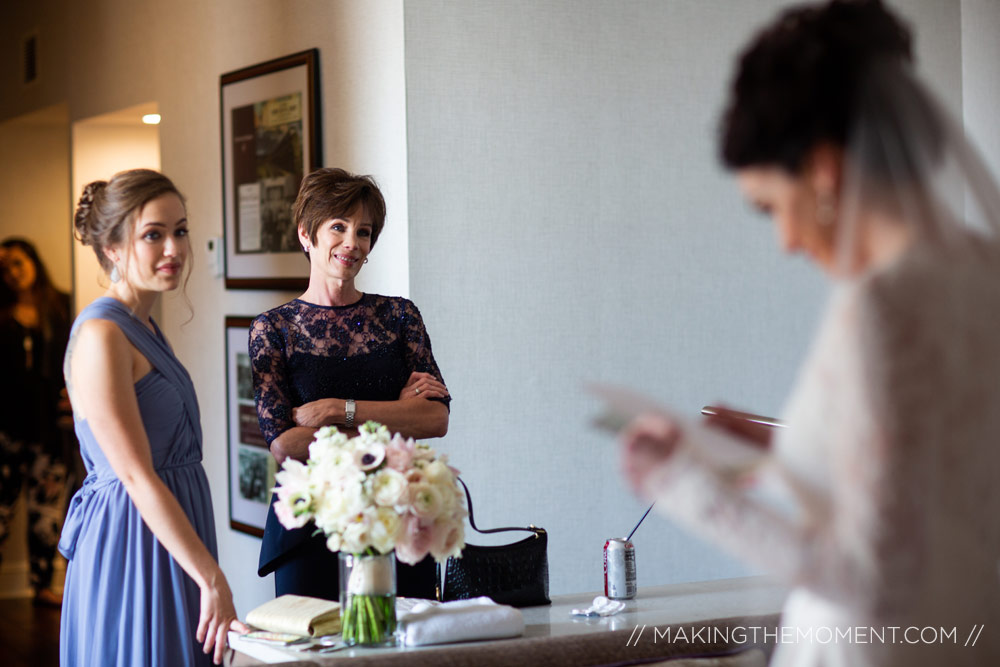 Beyond the beautiful and bold images we created together, I'm a sucker for the storied moments. The real moments that are so important and visceral, and yet so hard to capture in a single image.  A few of these images I'll share here.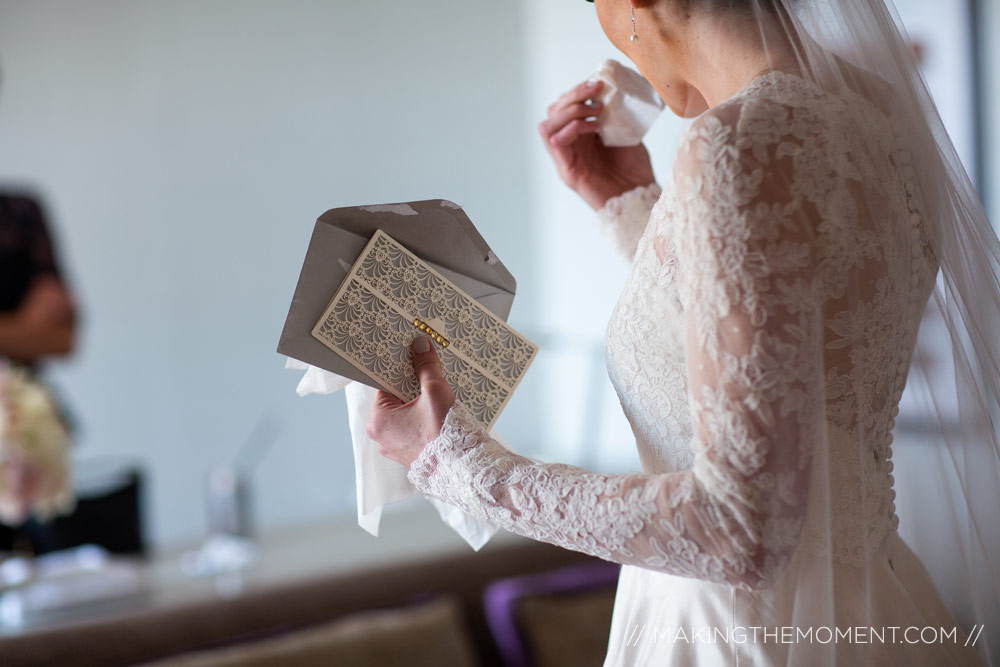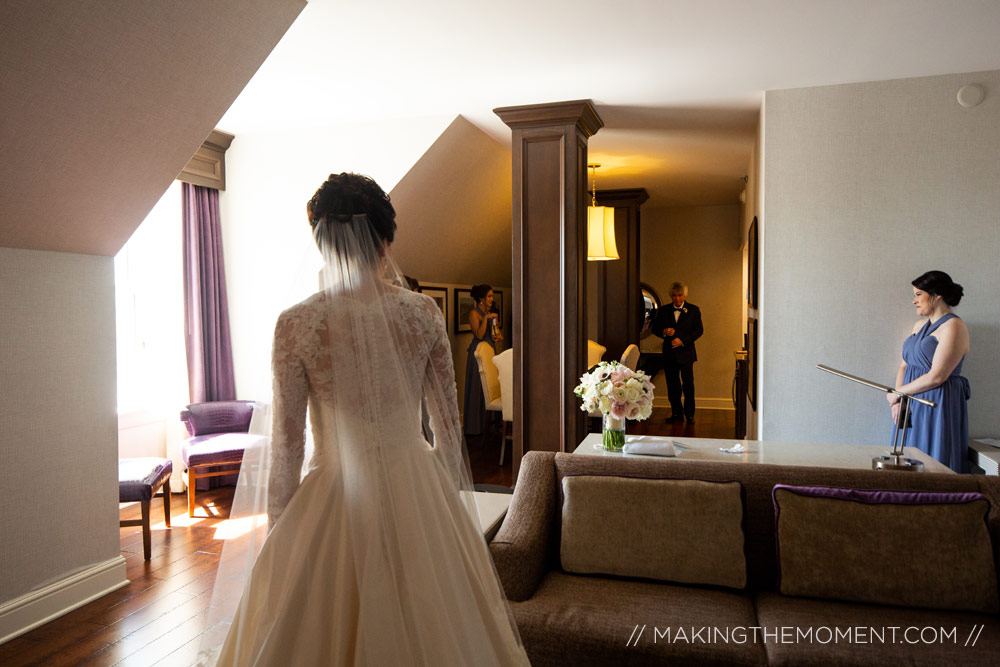 One of my favorite of these moments was Katie's father seeing her for the first time.  As a father myself, I often wonder what it will be like to see my daughter's on their wedding days [ I have two; they are currently 6 and 4 years old! ]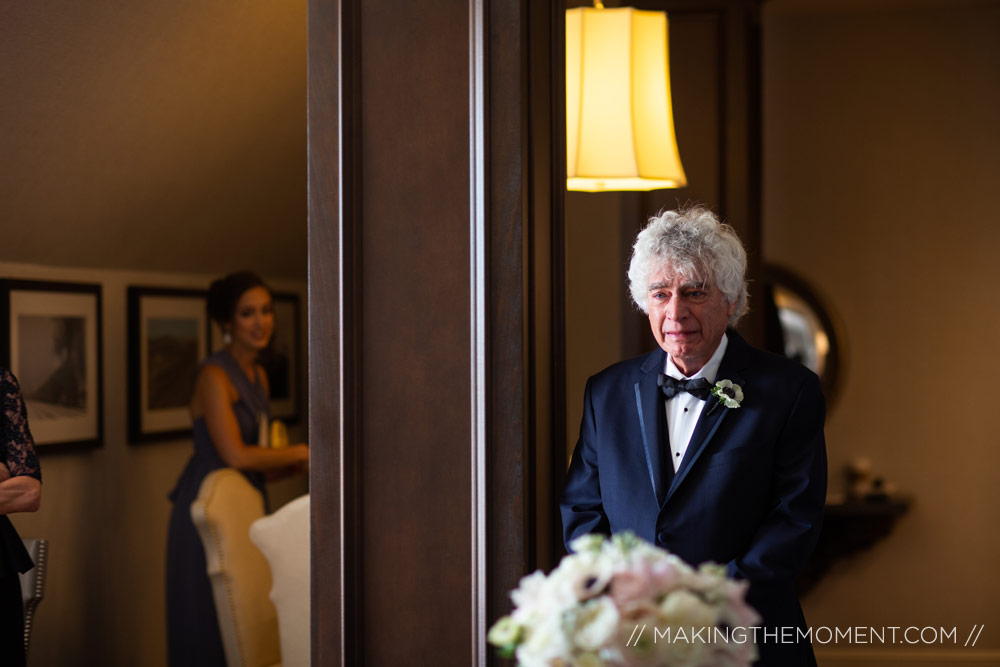 I'm confident I'll cry just as much as Katie's father did.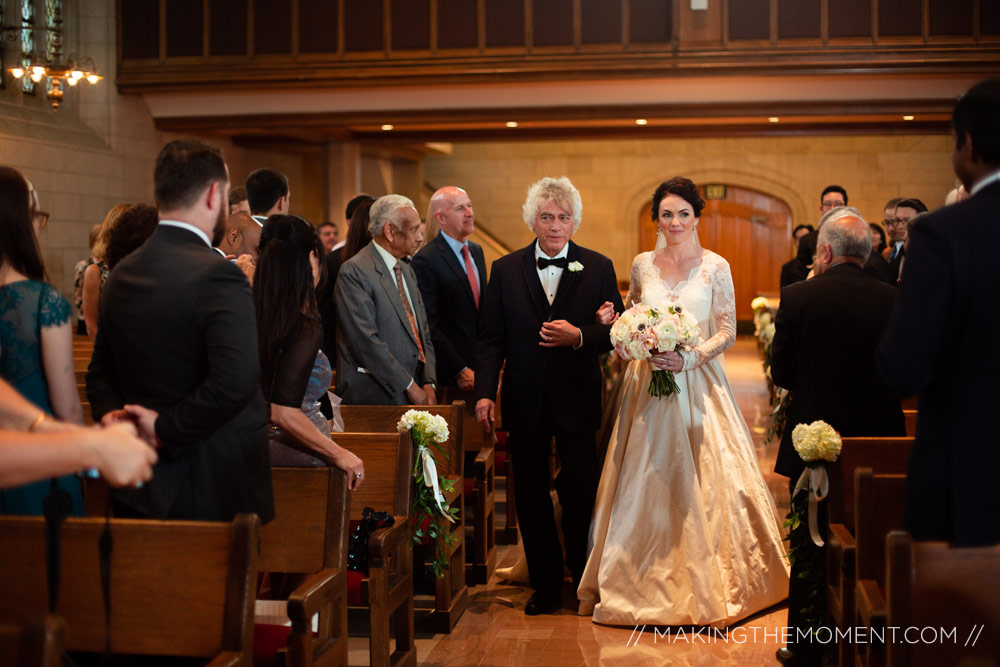 And just like Katie's father;  I'm confident I'll walk my girls down the aisle with pride and excitement.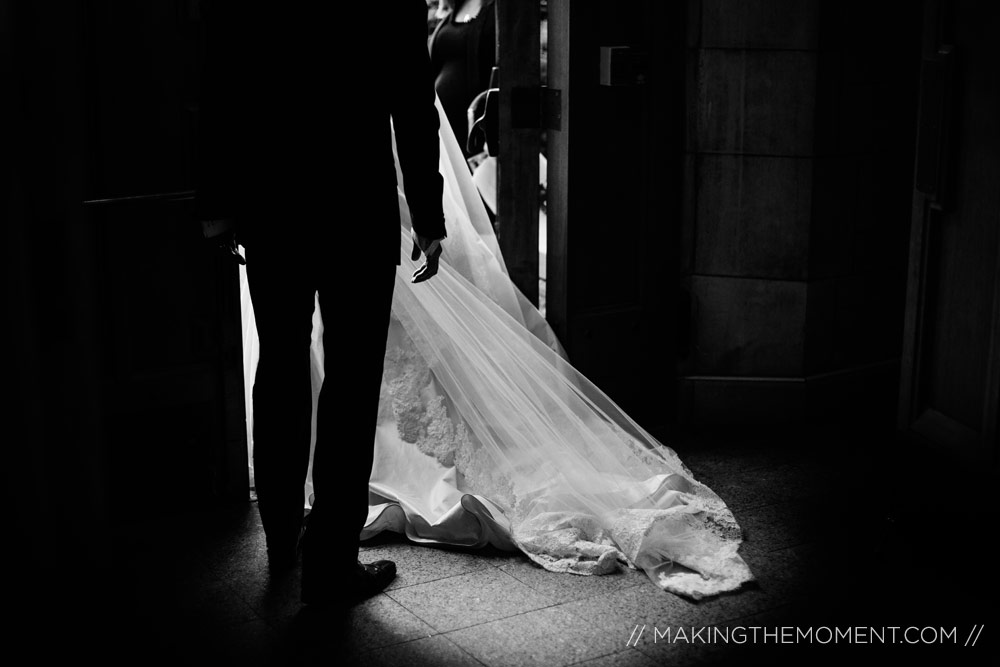 Katie. Brian. St Louis.  I hated to leave you, and I hope to return again someday.  Hopefully my work as a wedding photographer lends me to it once more.
I enjoy you two so much; and am so thankful you chose me to be your wedding photographer!