Not every guy has the foresight to work with their photographer to capture their proposal. Props to Eli, you are setting the bar high for every other soon to propose man in the Cleveland Area.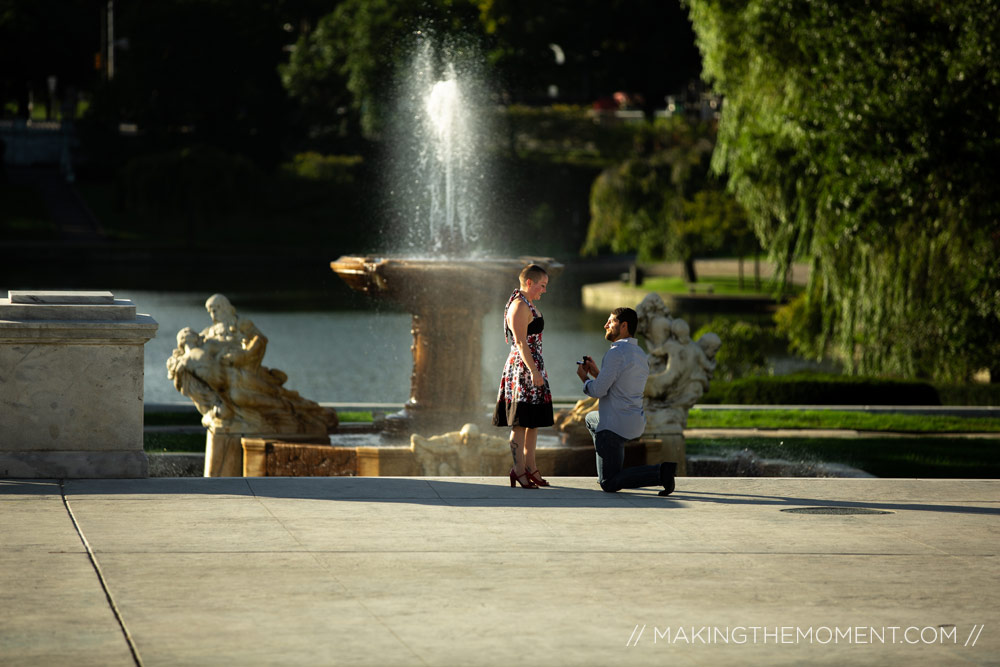 Side note; a maintenance man that was mowing the lawn drove right into my frame before the big moment. Three seconds prior to this moment there was a large man on a tractor blocking my view entirely.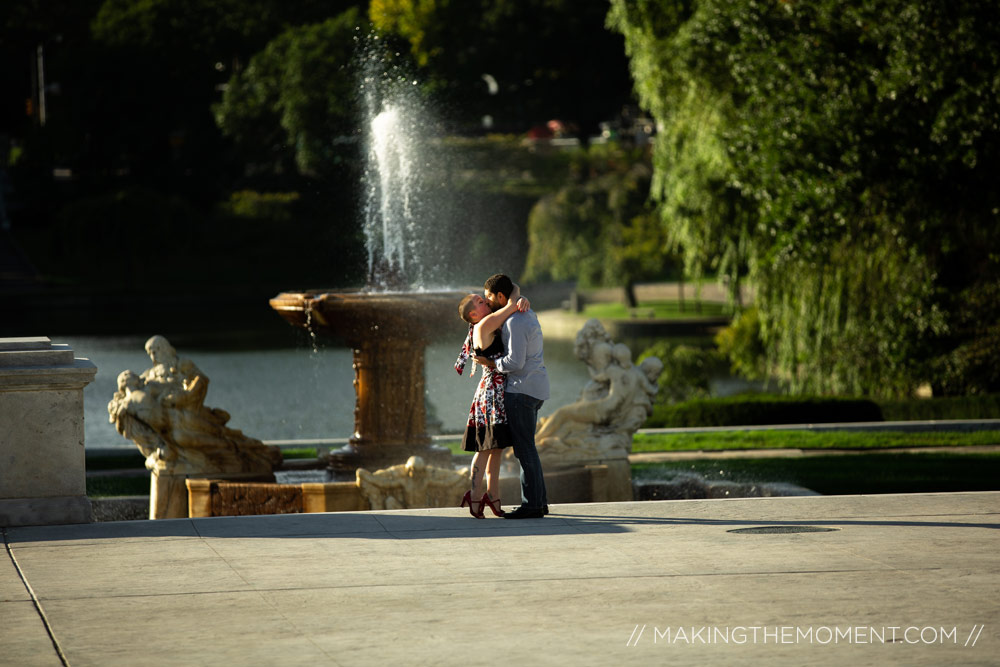 At this point, I assumed Elissa had said "yes". Either that, or it was the kindest proposal rejection ever.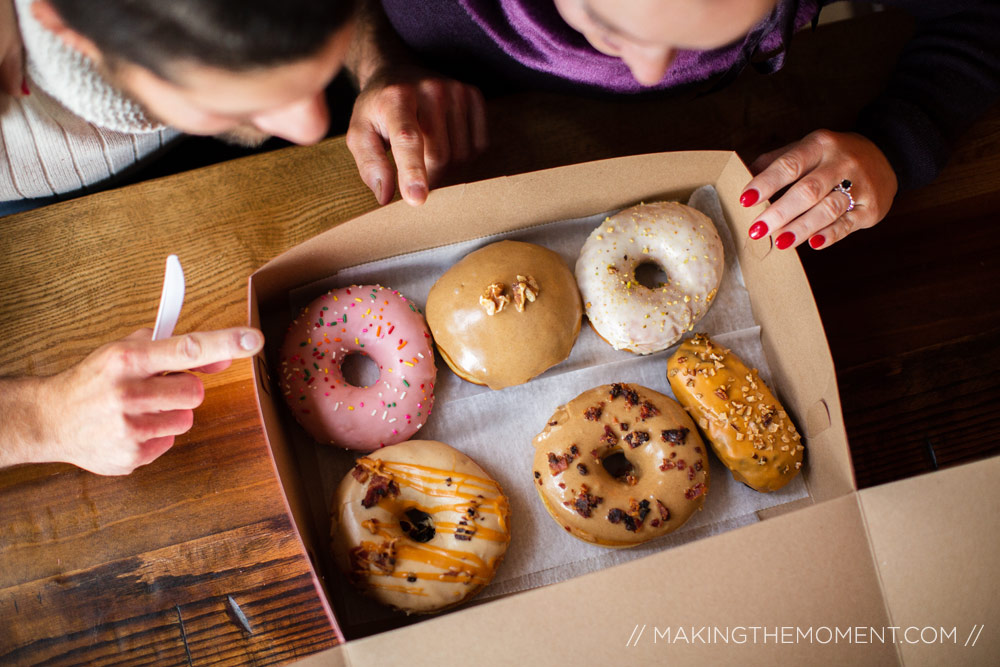 These two were decisive. They knew what they wanted next; Brewnuts.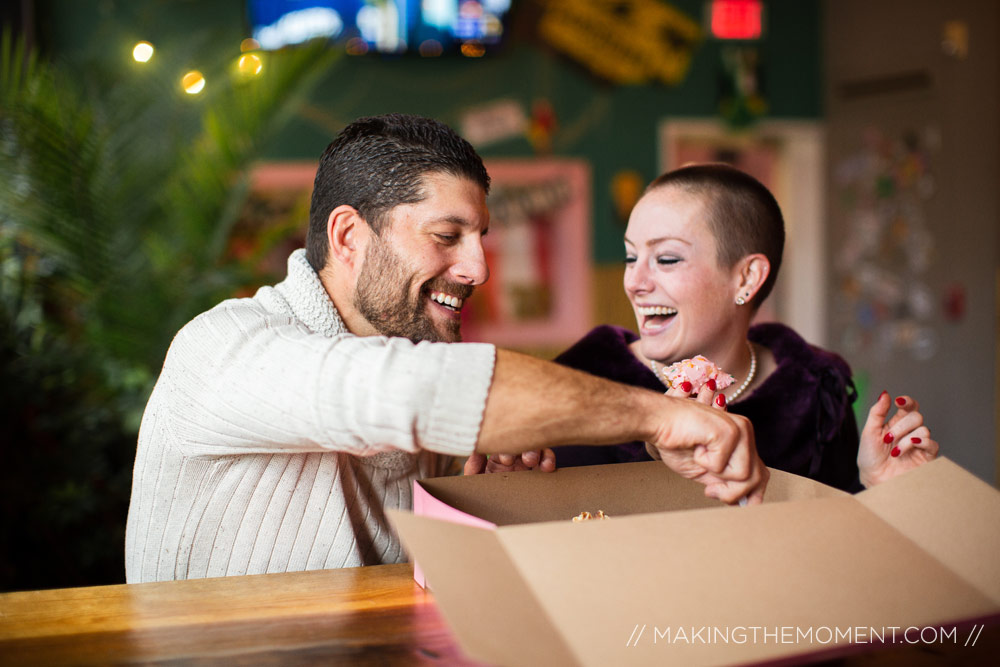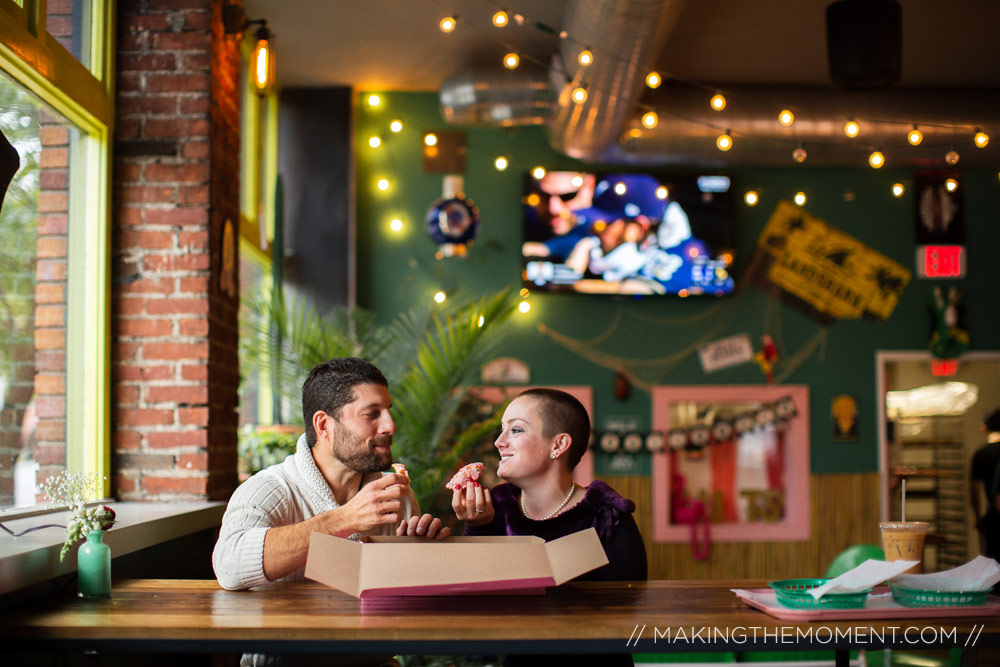 Decisiveness; a quality I adore in these two. Another quality I liked about them? They can eat an entire box of donuts.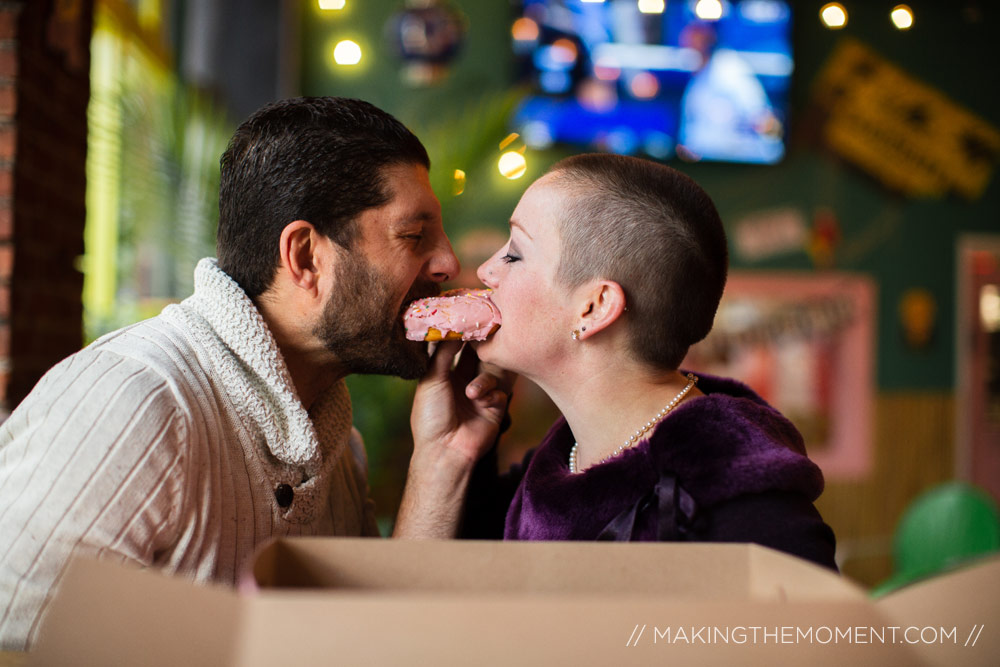 I think it also helped that I ate a donut or two. Not that one of course. That specific one was all them.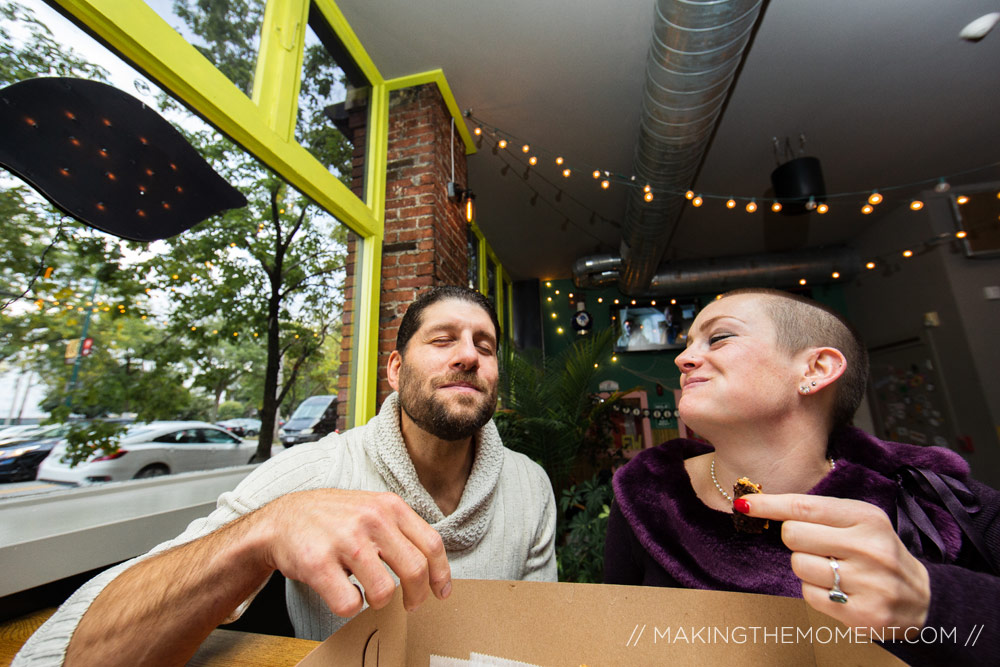 Another side note; Eli ate most of their half dozen donuts. He said he was more excited about the donuts than the engagement pictures.  Right. Right. Sure. No offense [ **sniffles** ]  None taken… [ **tears** ] I. Completely. Understand.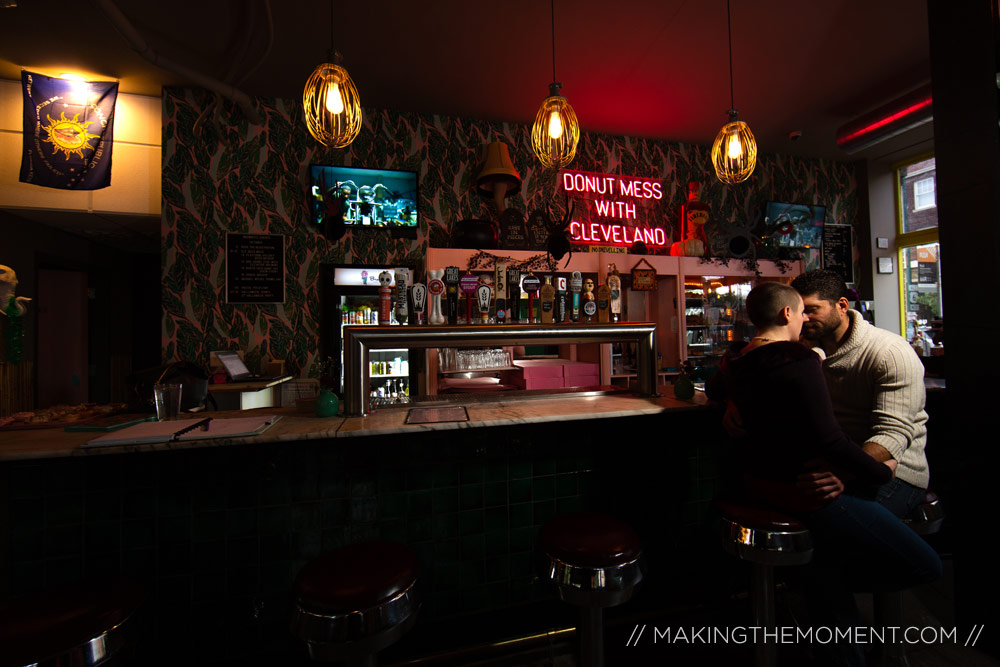 Donut Mess with Cleveland.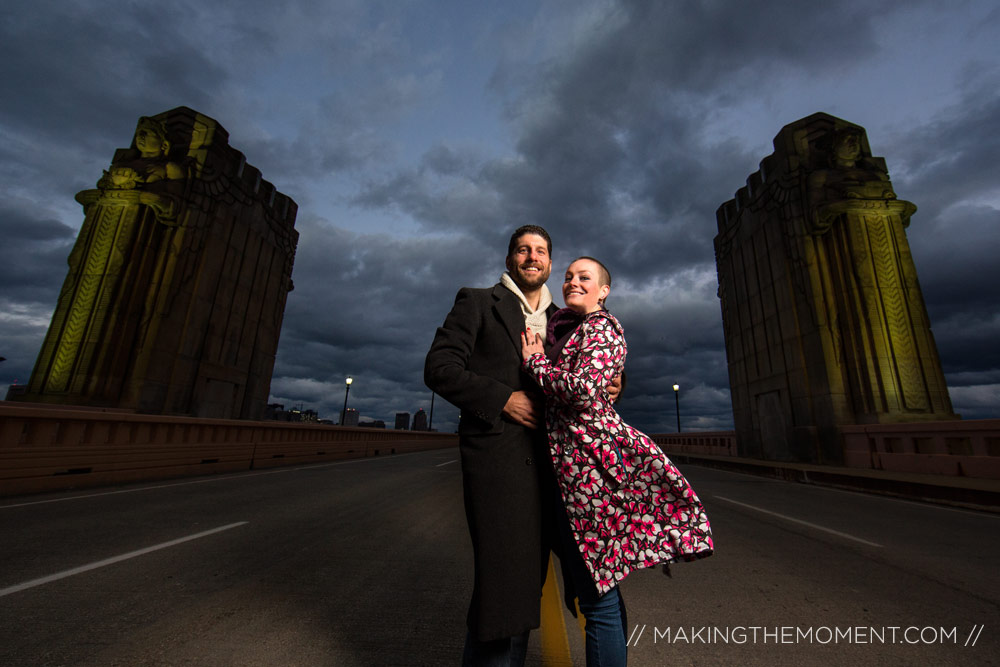 Raise your hand if you risked your life to get a badass photo on the Hope Memorial Bridge. *raises hand* [ shout out to my Lighting Director for letting me know if cars were getting too close. ]
Thanks for letting me make awesome imagery you two; your wedding is going to be spectacular!