"This summer has been like a good dream that keeps going and going and going. "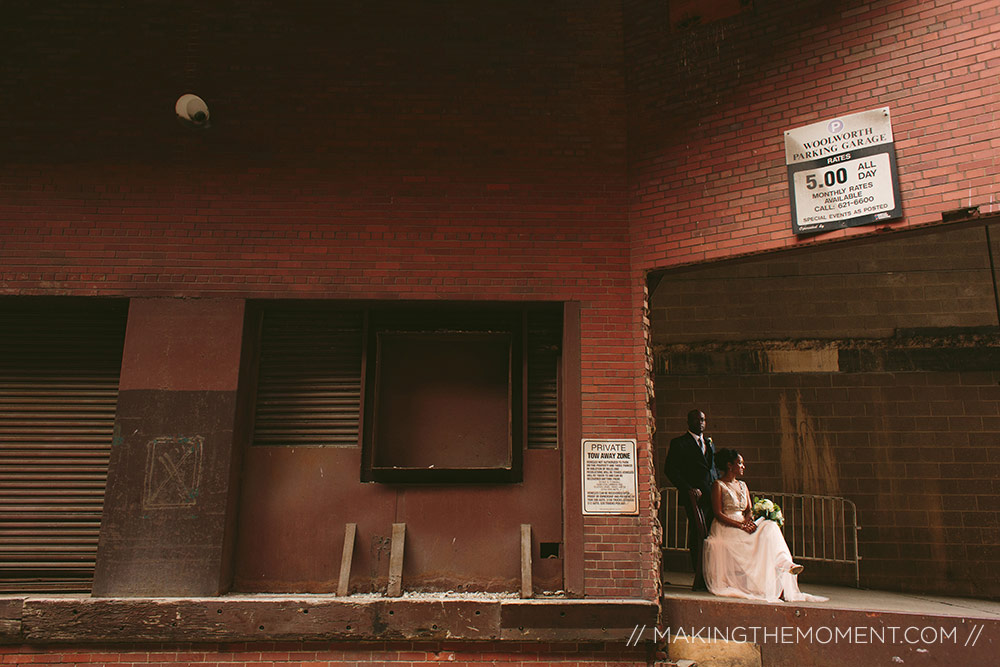 Poignant words spoken by a poignant Erin. That's the intro we received to their story. Their beginning. It's what capturing them felt like to me.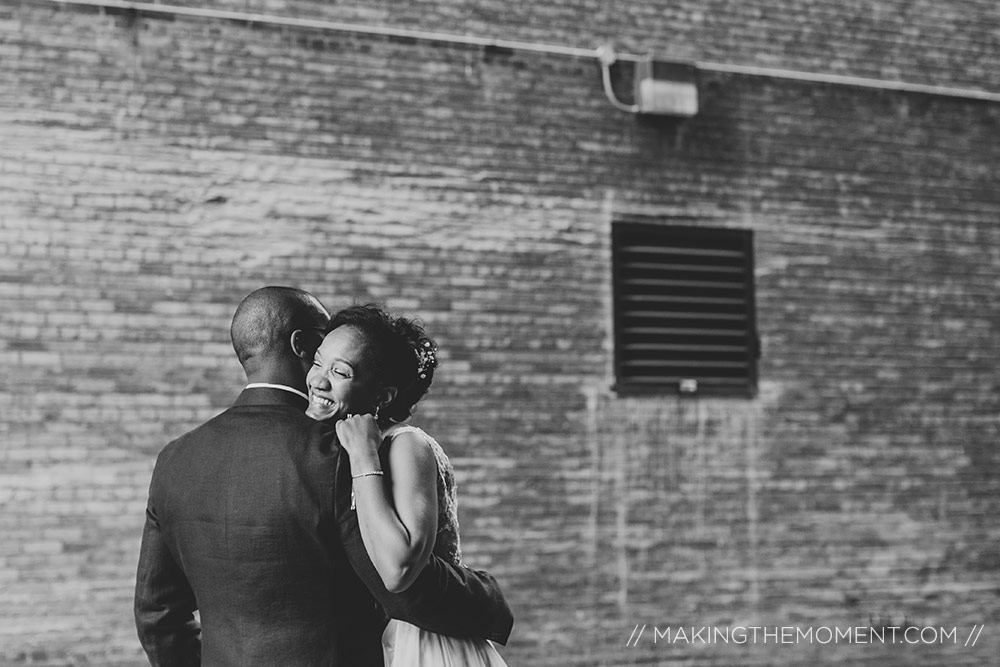 I pined after July like a teenage prom date because of this wedding. No lie. This isn't just something I'm saying. It's the truth. The energy from their Engagement Session was literallllllyyyy unstoppable.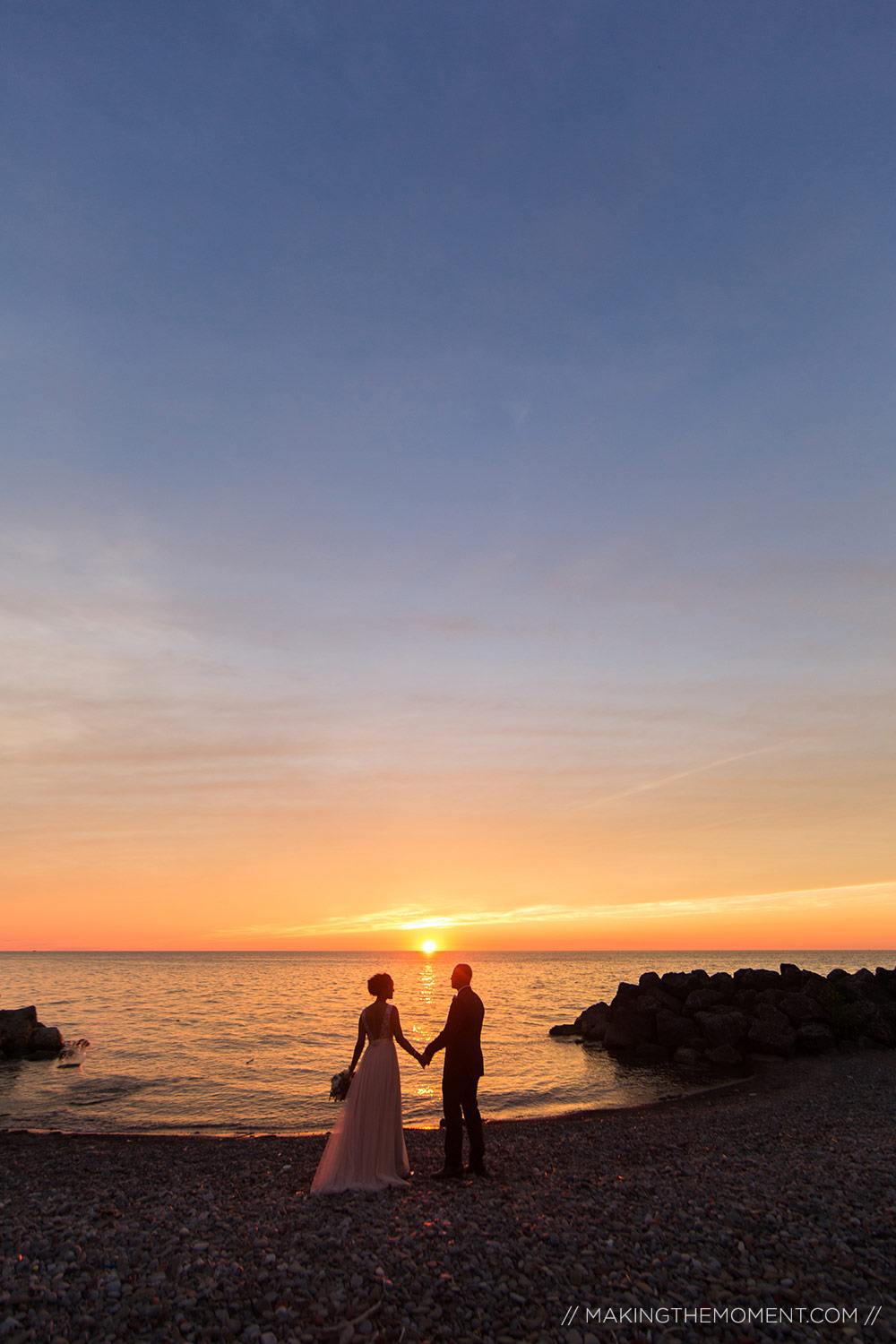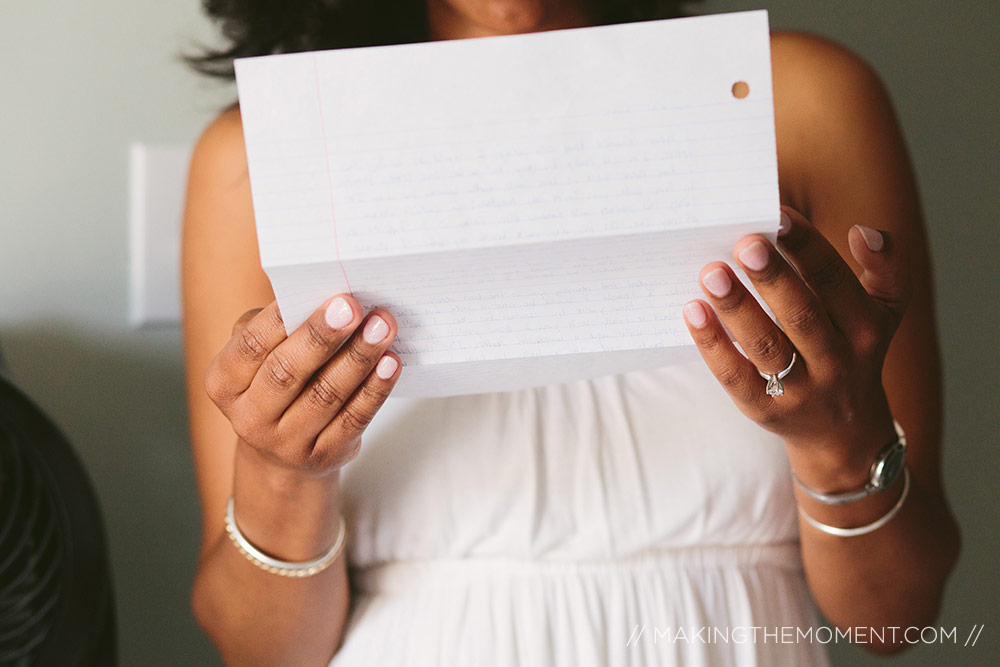 When my presence was made known first thing in the morning, Erin greeted me at the door, chipper as can be, CHIPPER AS EFF, like I've-never-seen-someone-so-happy-to-cut-watermelon-chipper. She was busy making breakfast dishes and snacks with Kayla, her fiancé's daughter, for the bridal party to partake in. To indulge in.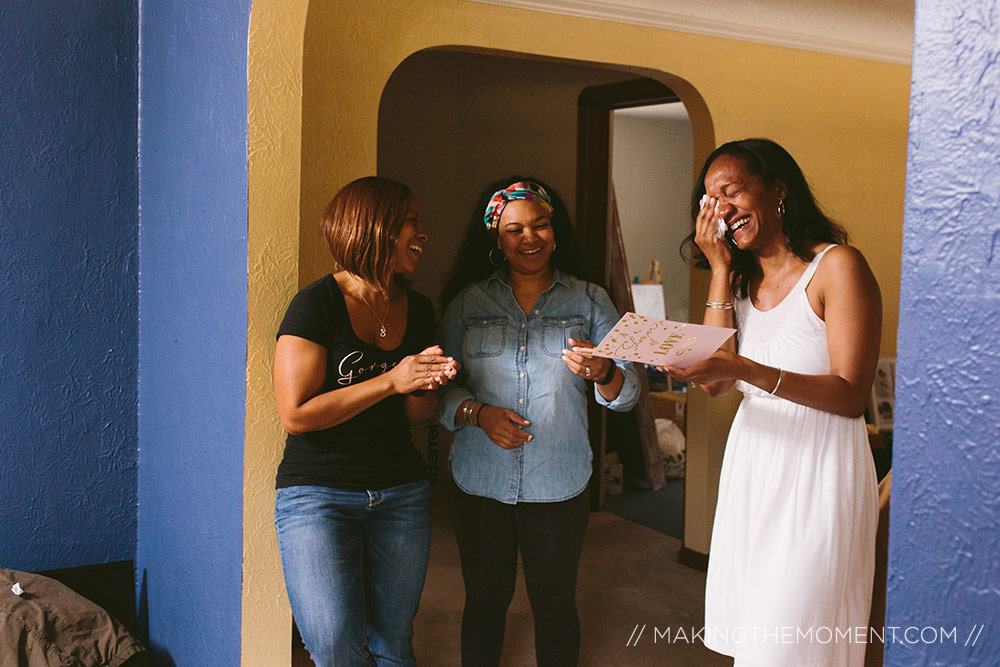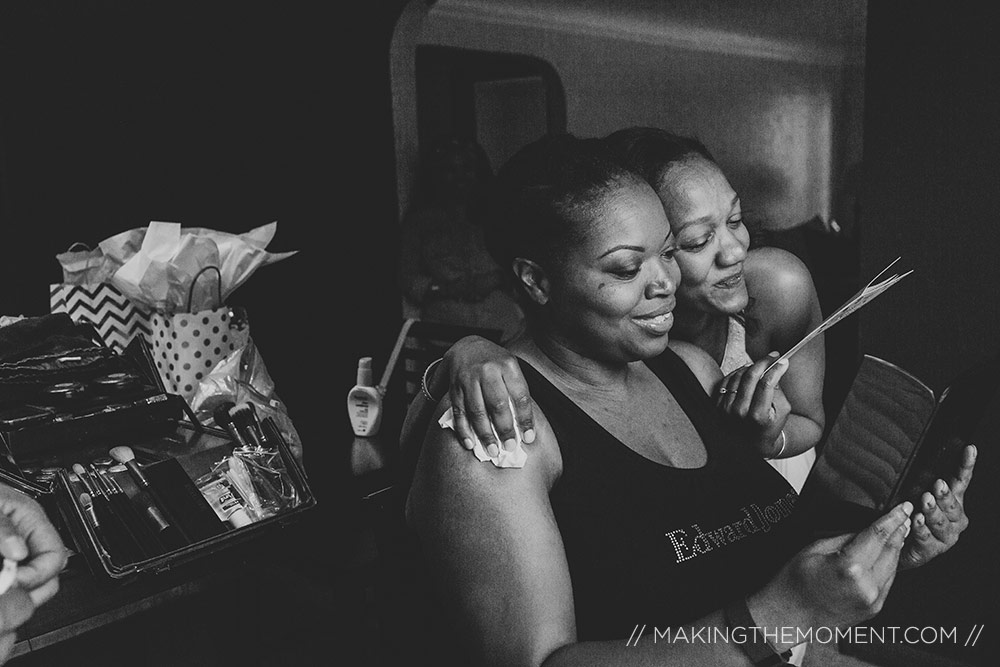 This was a straight-up gift-fest. She gives a gift and then they cry and then they give a gift and then she cries. I left my tin tear pale in the car … damn it … words of love and affirmation were also exchanged.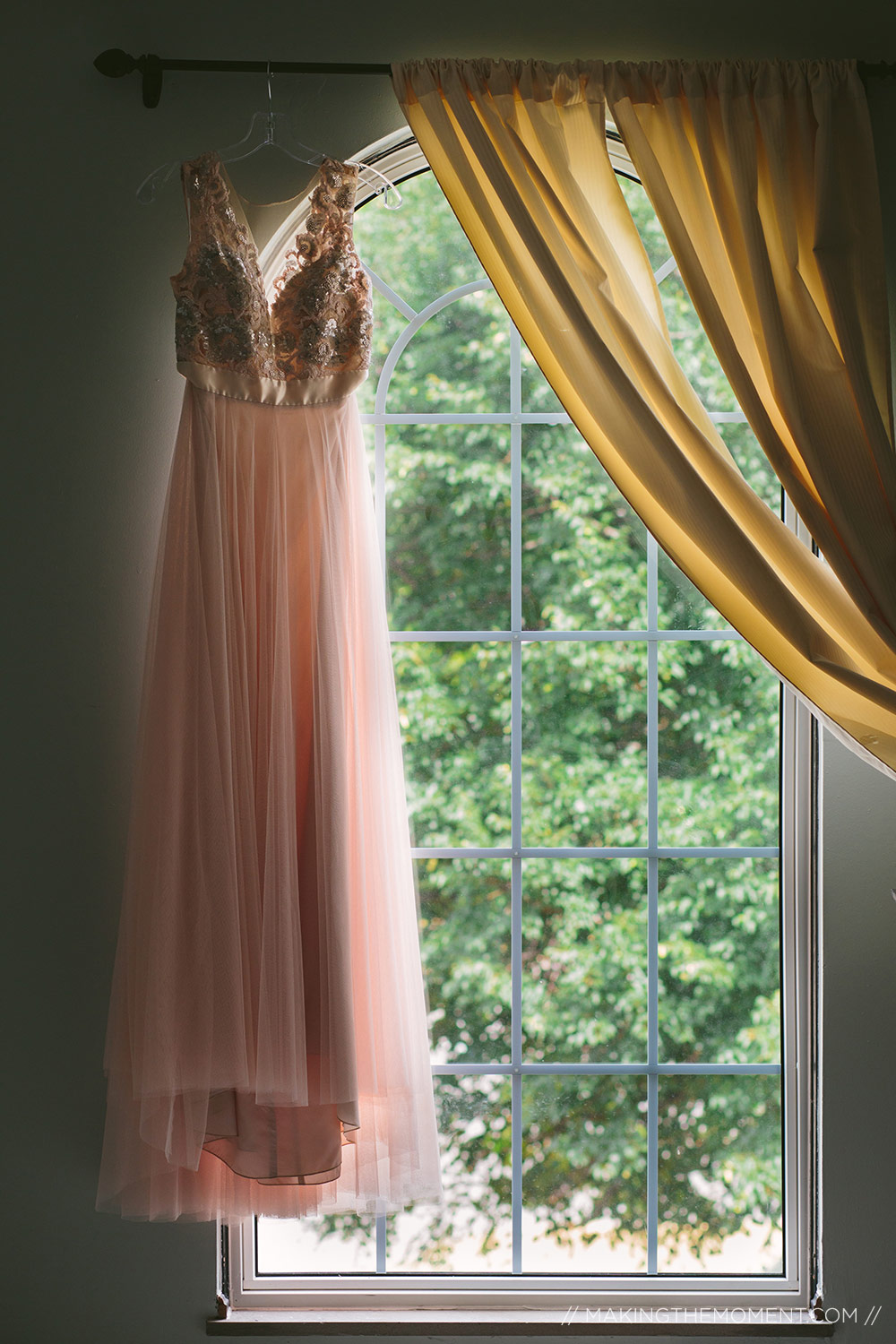 Erin's dress screamed un-traditional. ORIGINALITY is practically audible in this image. It's like her.  And chipper, the dress is chipper.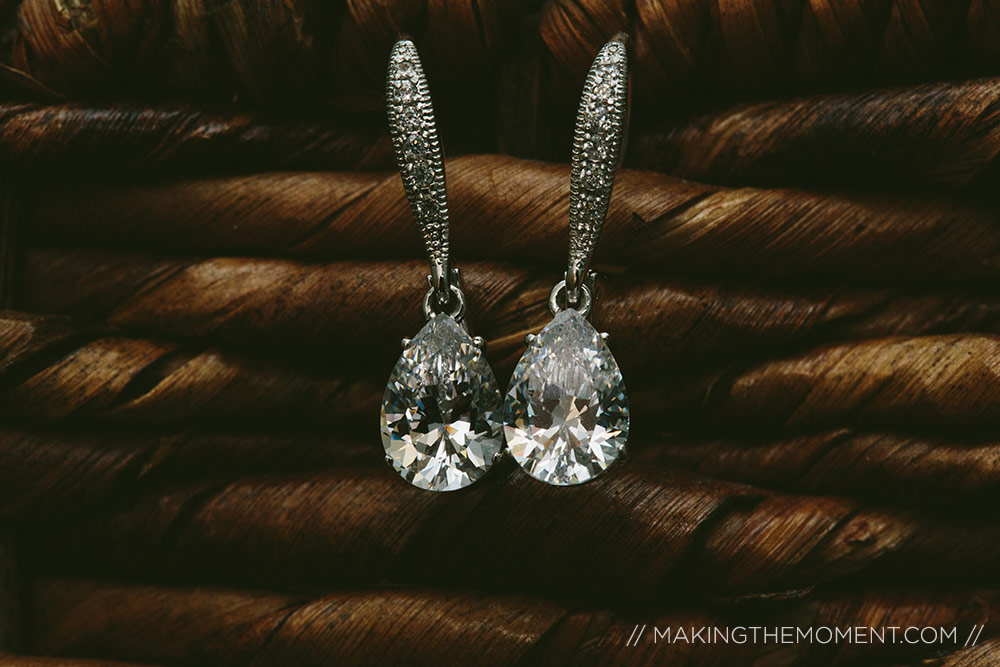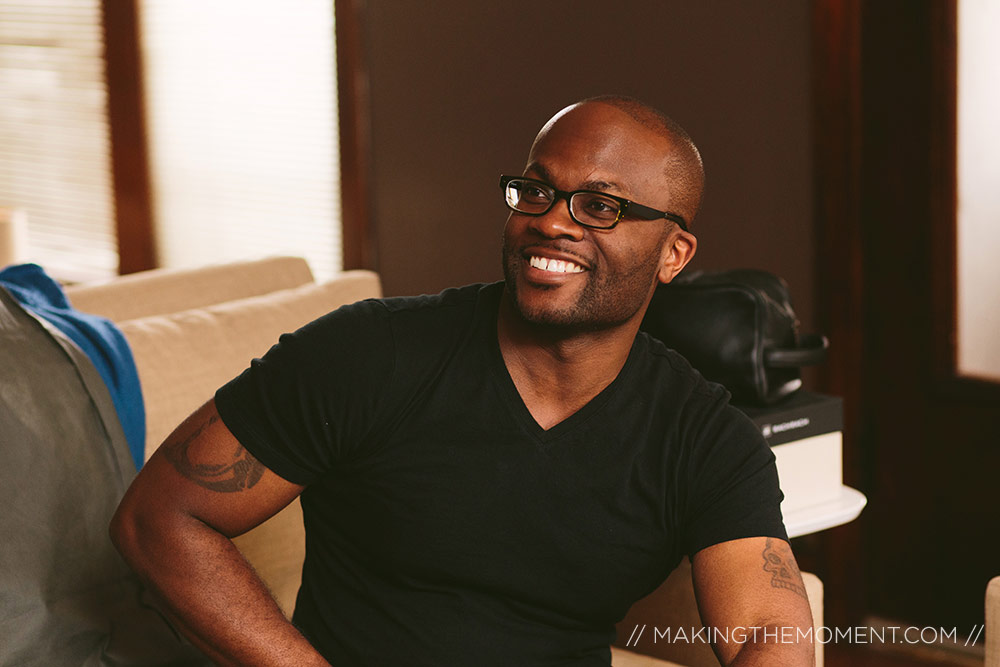 Right, so Dwight and his groomsmen were honestly watching a fireplace when I came in. They were all watching a fireplace.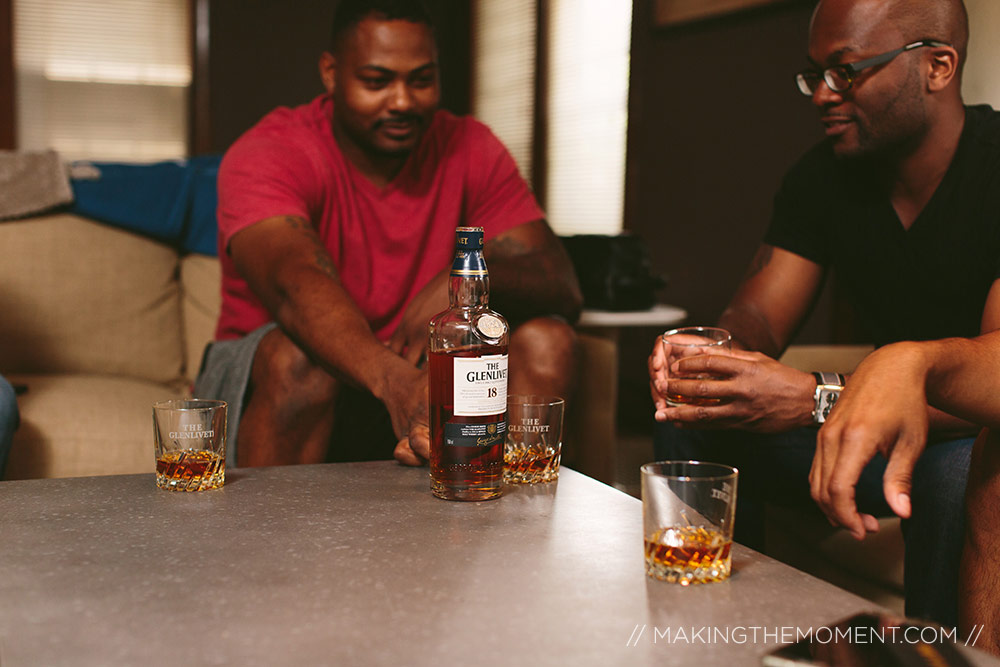 …and they were drinking delicious drinks.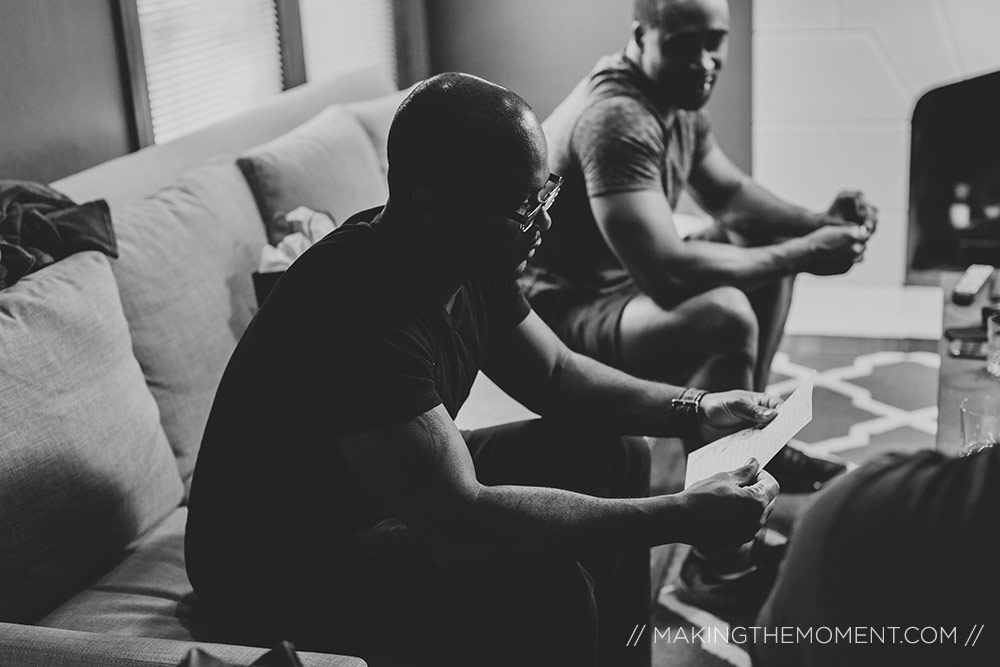 Their morning was so low-key.  They were telling me how they became friends, how they've embarrassed each other, and how they're still friends to this day.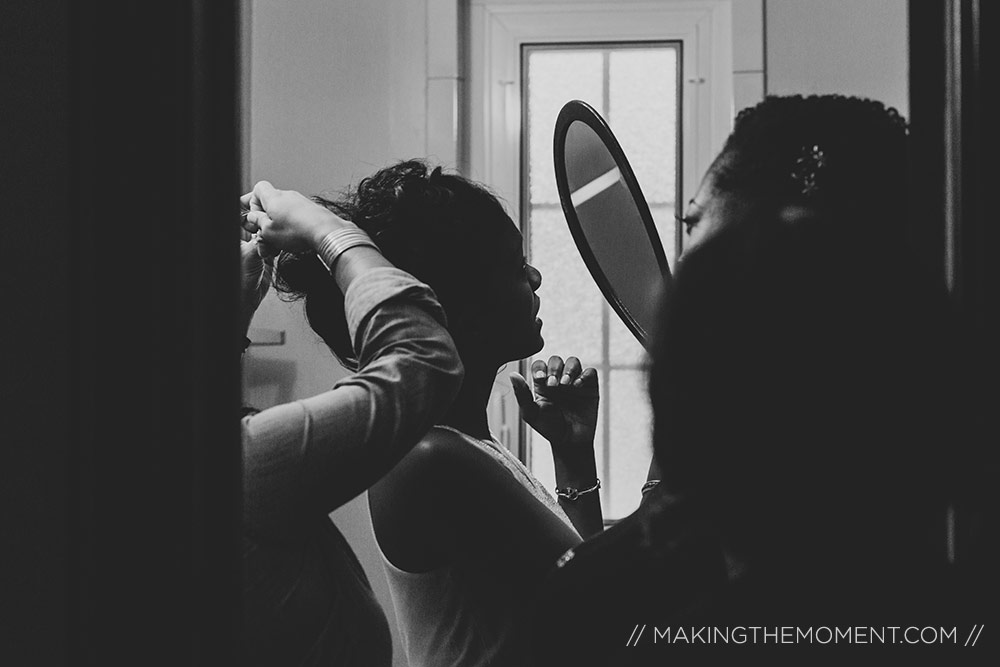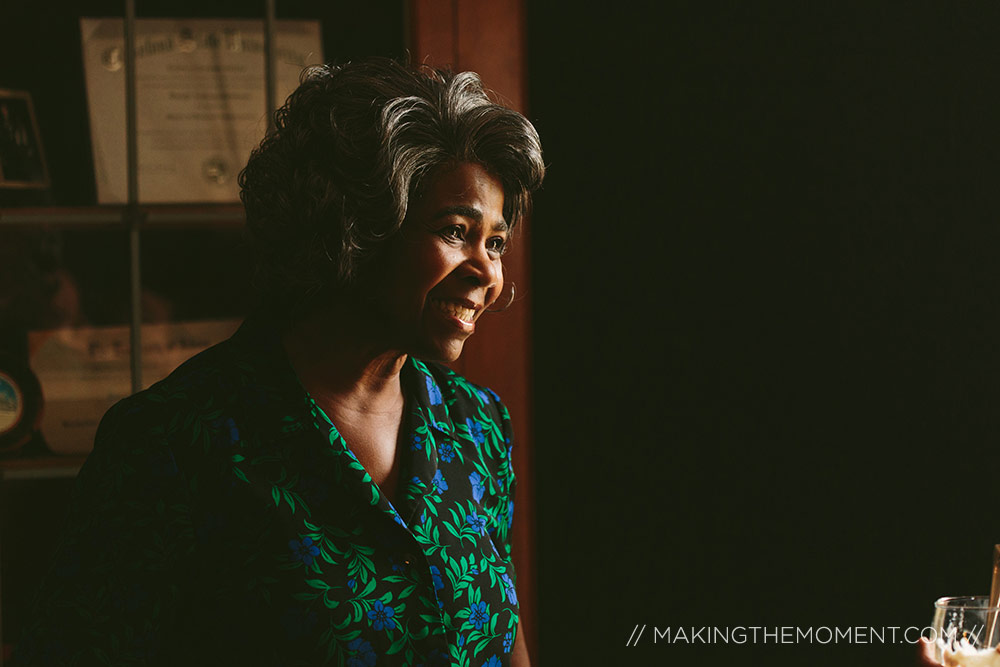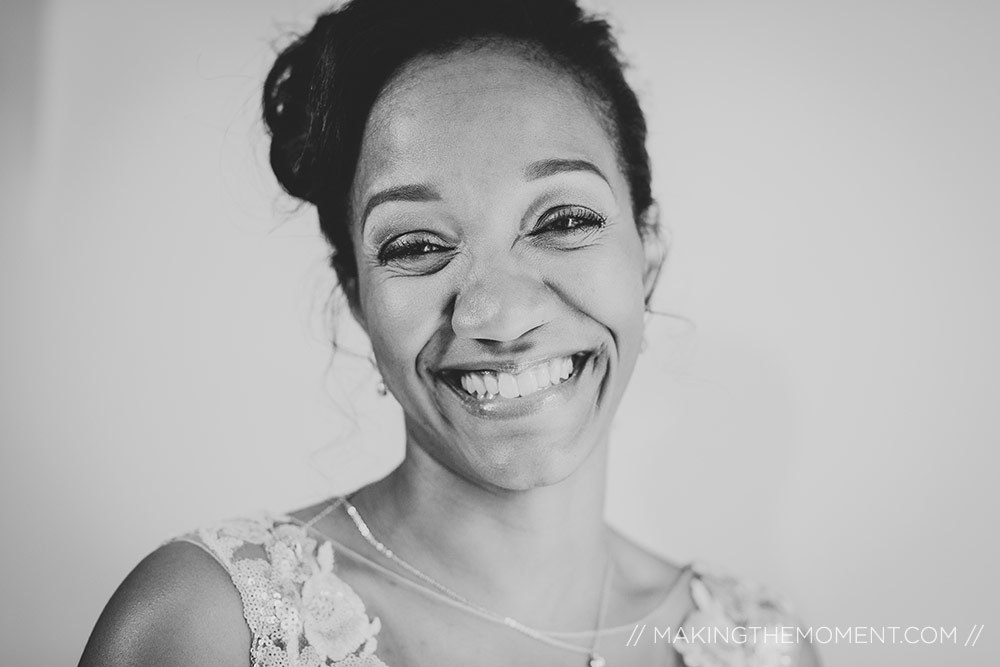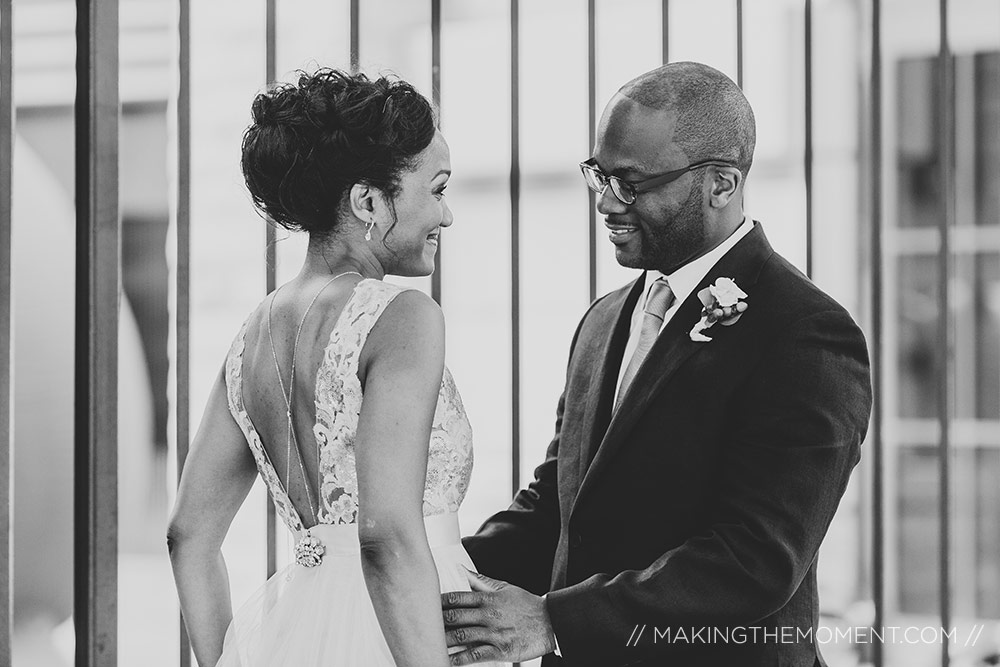 We scooted downtown for their First Look. Again, a non-traditional order of events for a non-traditional bride in a non-traditional dress. A First Look basically consists of seeing the apple of one's man-eye before the ceremony. We took all of their wedding images beforehand as well!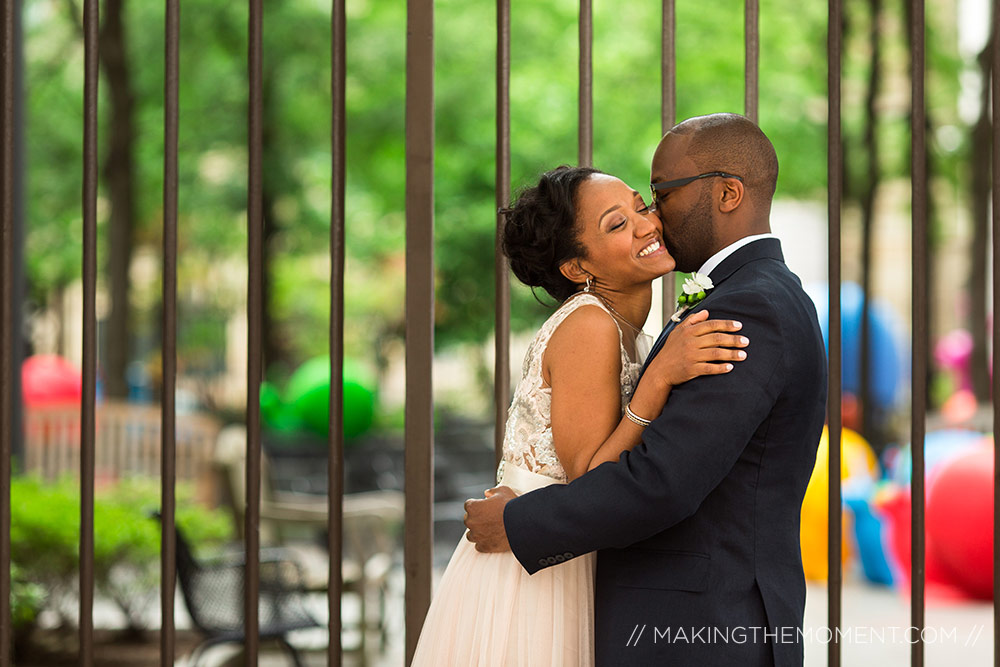 Seeing each other before the ceremony allowed them to take their time, truly take each other in, and just spend time, QT, together without any pressure or worry of being anywhere. It was just them. Just this moment.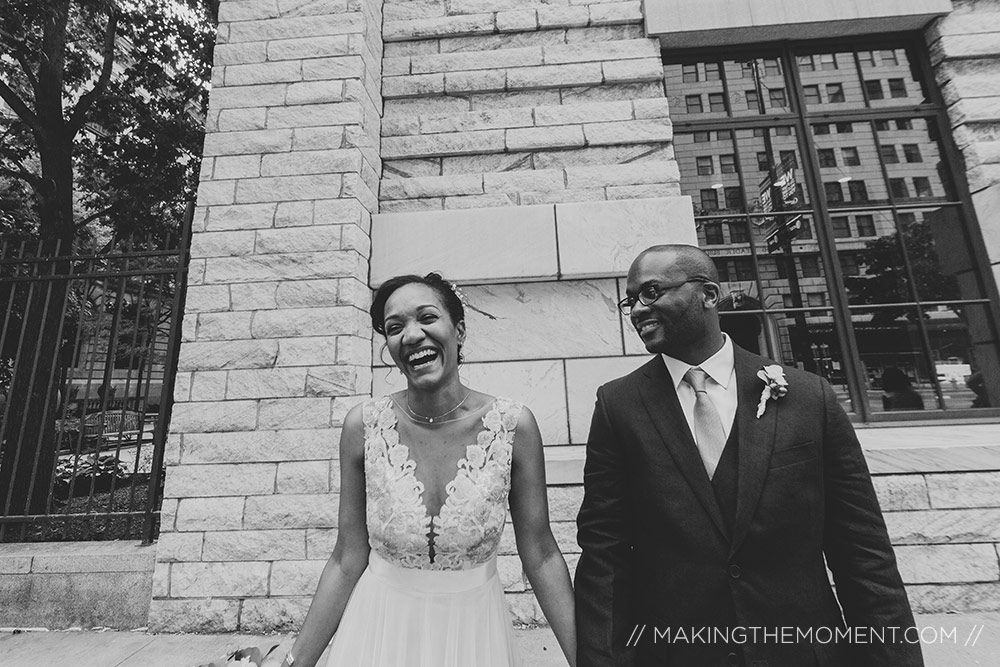 … and then this moment.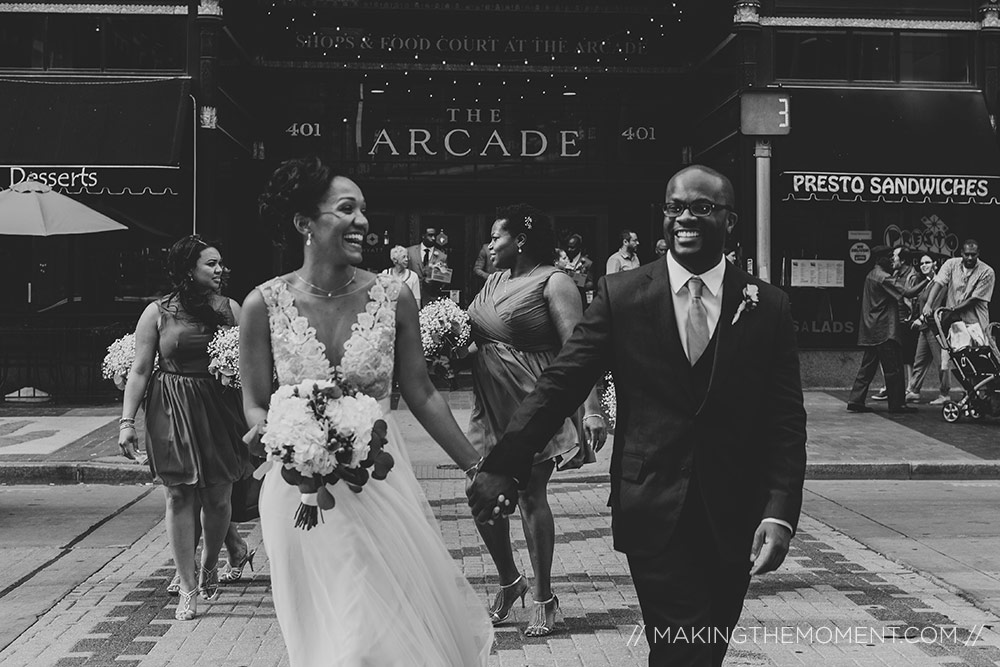 The bridal party was incredibly chill. Incredibly well-mannered. Incredible looking. I'd elect to walk around town with my friends in suits and dresses all day, erry day.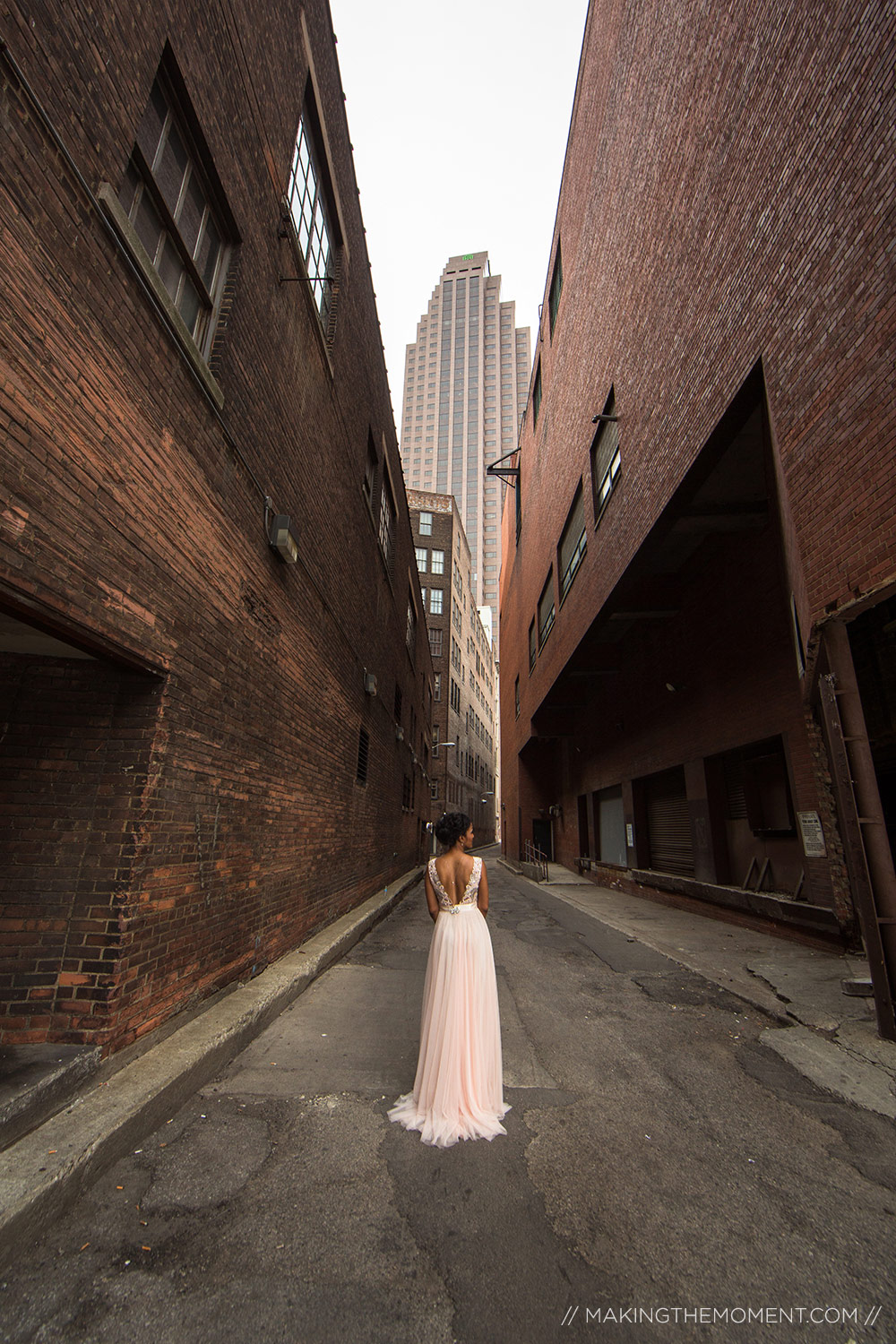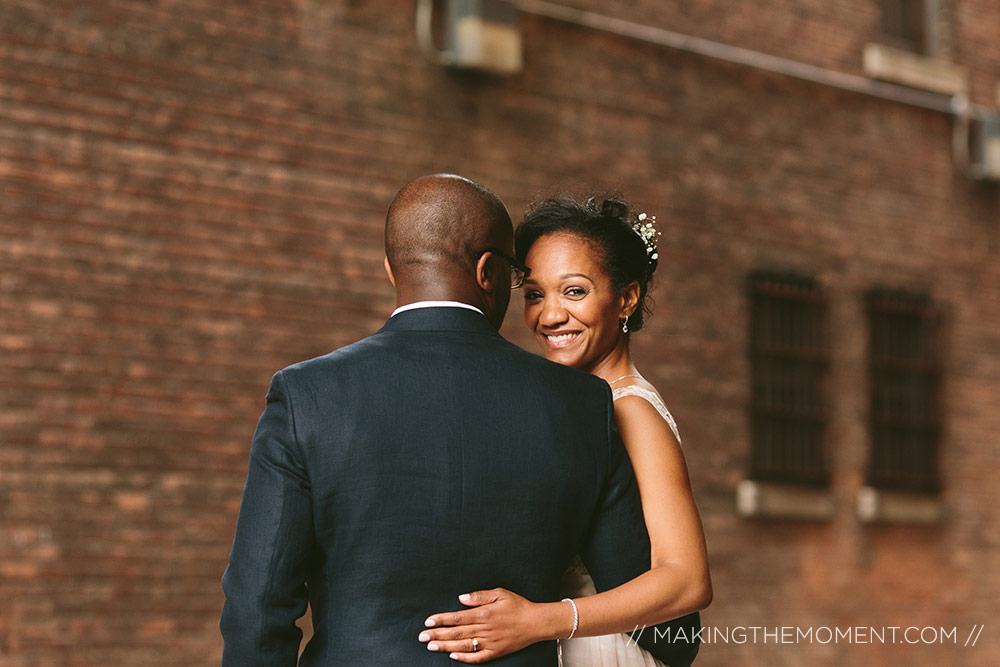 Awwww … that's sweet 😀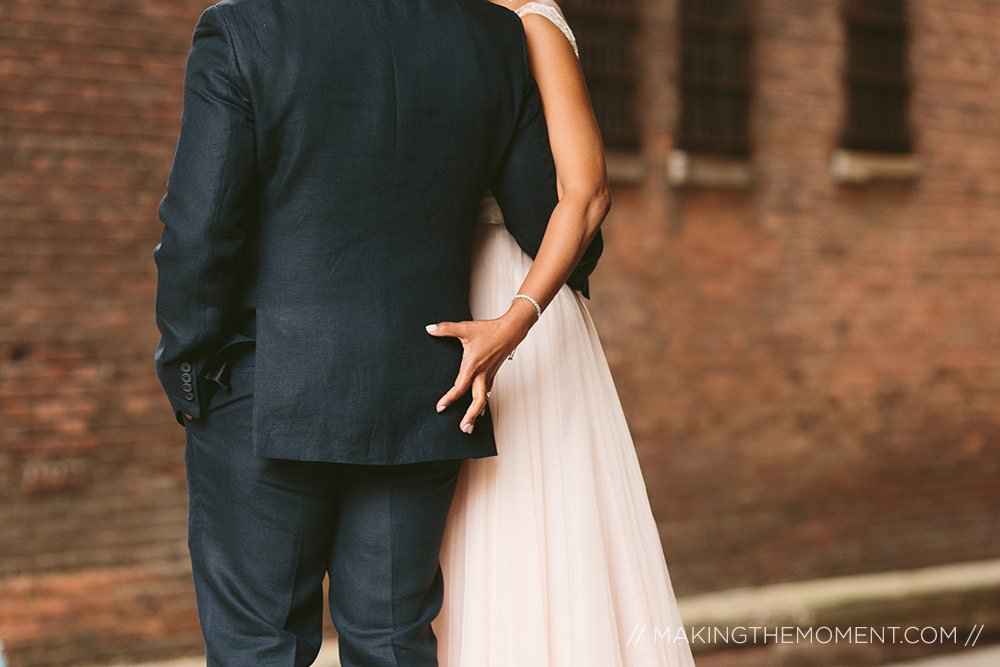 -_-   I see what you did there …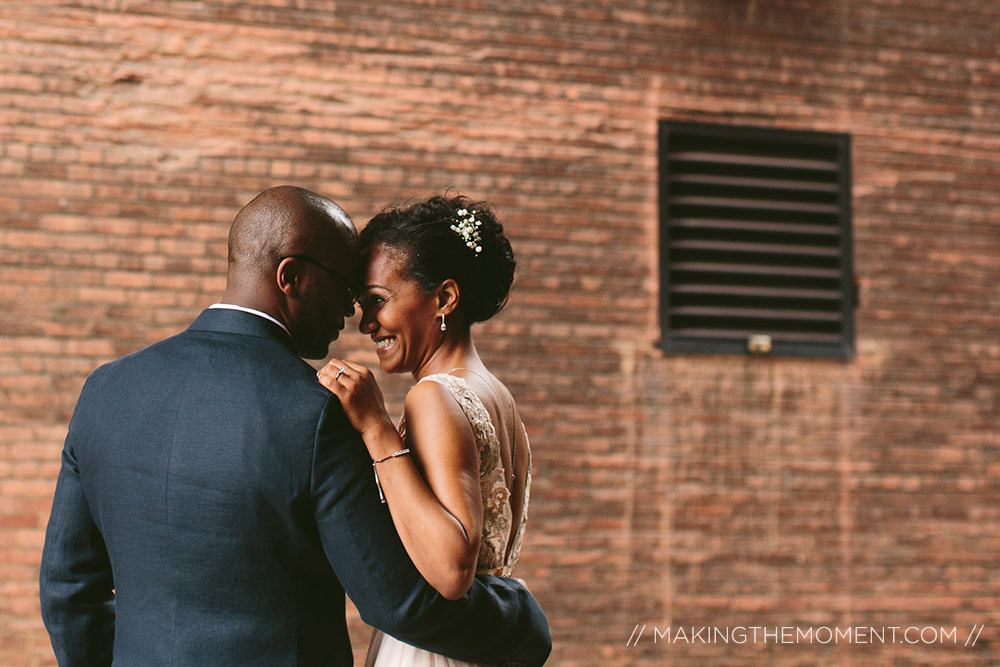 Dwight saw/felt it too …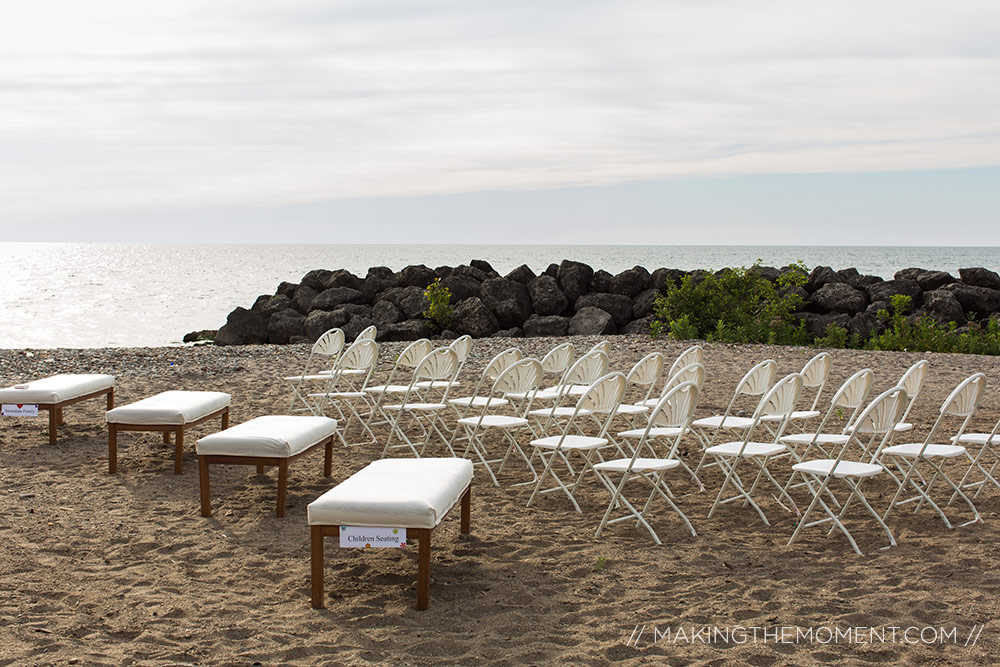 Their ceremony was wonderful. They desired a sunset ceremony on the beach from the very beginning of our first conversation. The weather couldn't have been more perfect for them. Blessed is an understatement.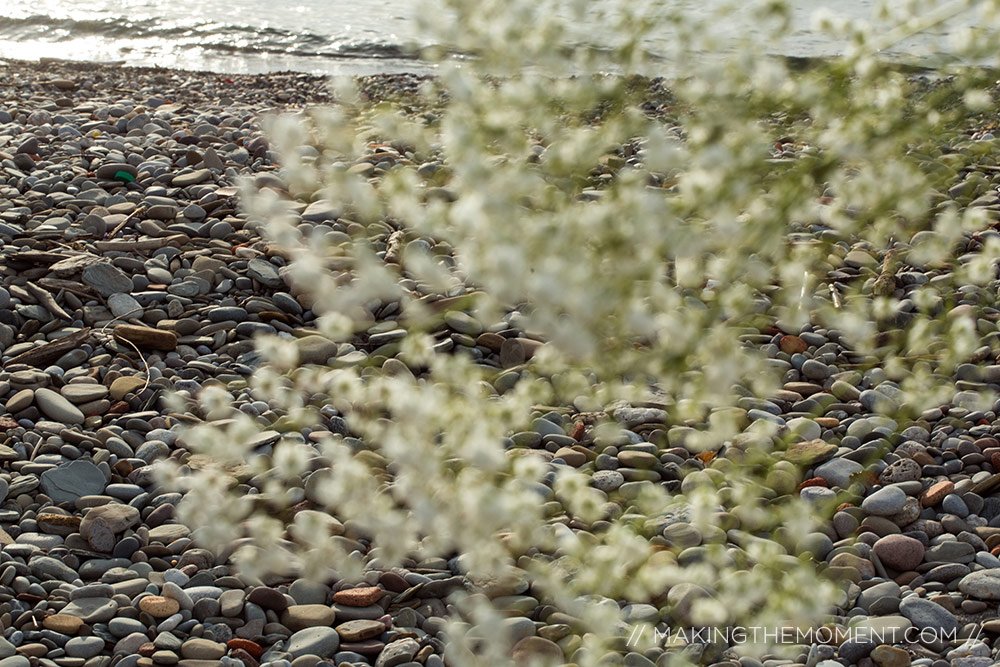 They managed to incorporate dance and symbols of significance into the ceremony before Erin even walked down the beach with her father. It was an intentional, intimate, and aesthetically pleasing experience that I shan't forget. Just beautiful.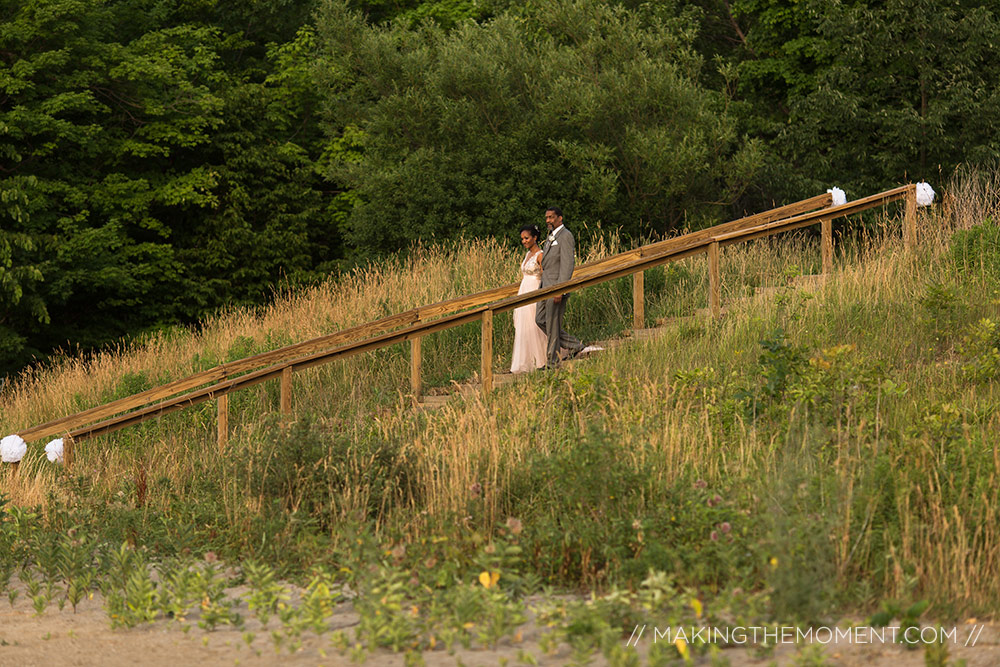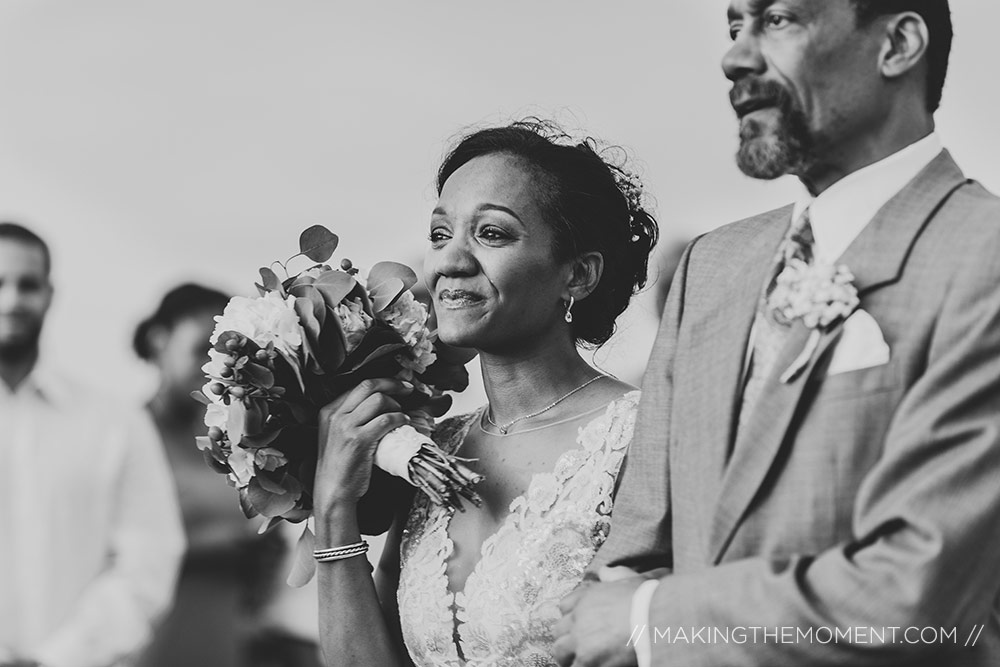 This. This is one of my favorites from this wedding.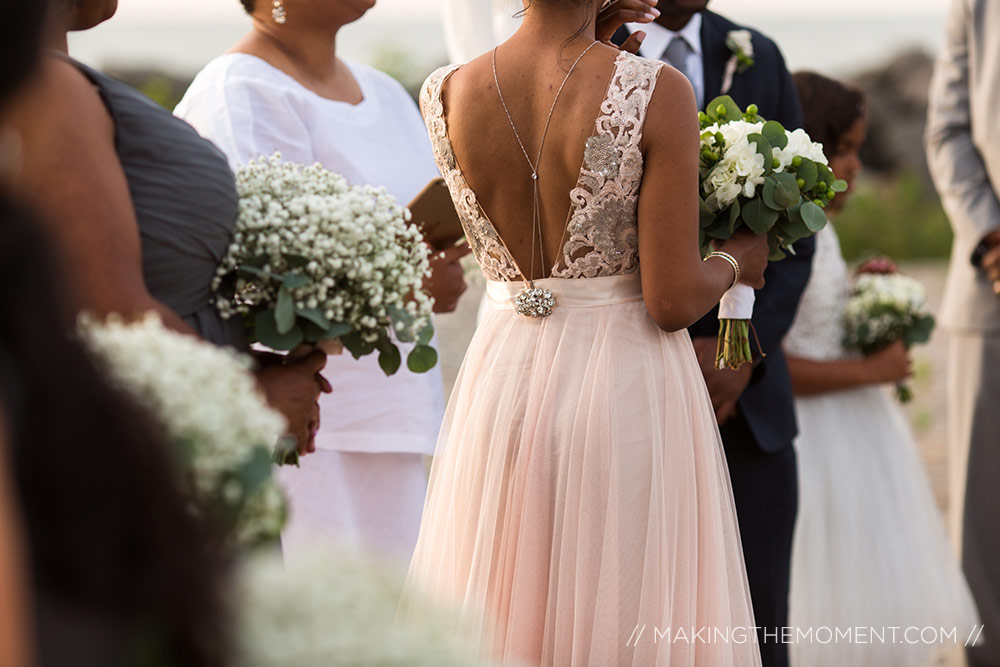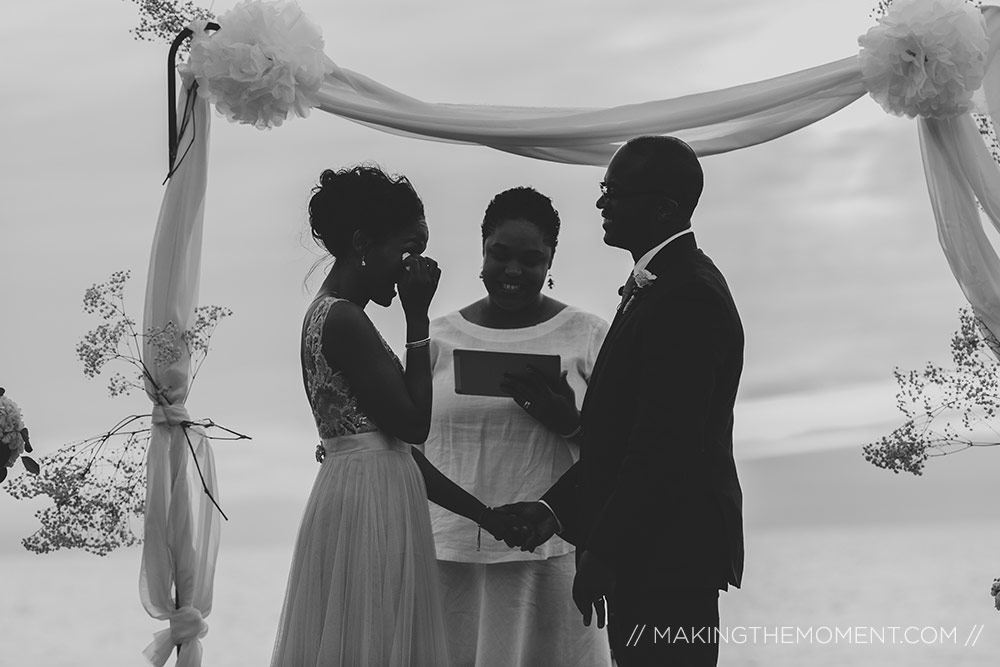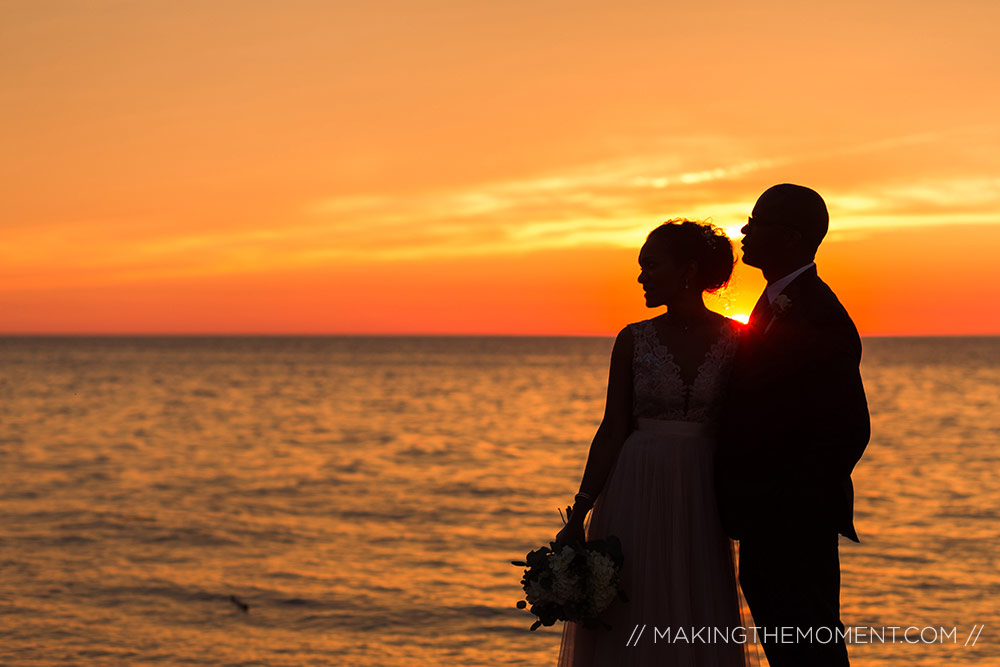 Quick note and aside – if sunset images are important to you [ talking to brides/grooms to be ATM ] just let us know! I made it a priority to set aside a bit of time when the colors were at their boldest for some beautiful wedding imagery. I love how these turned out.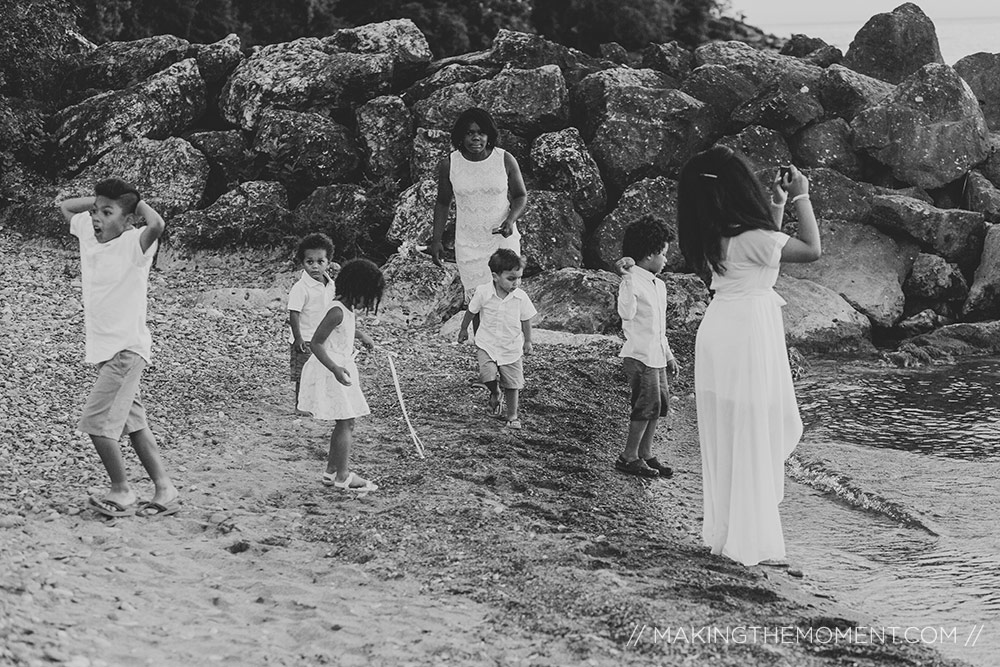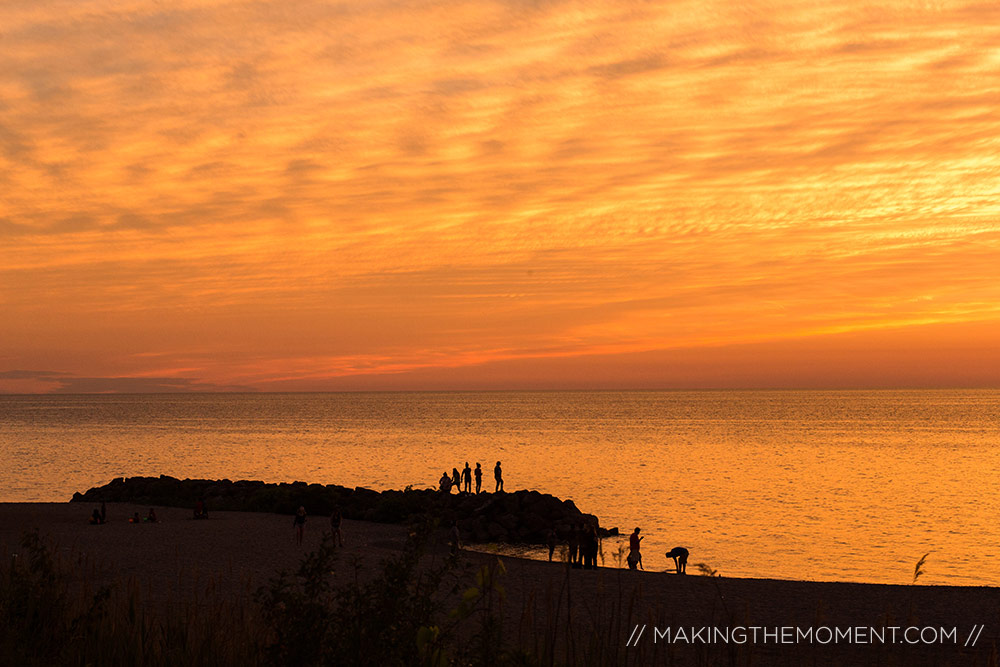 Uh huh.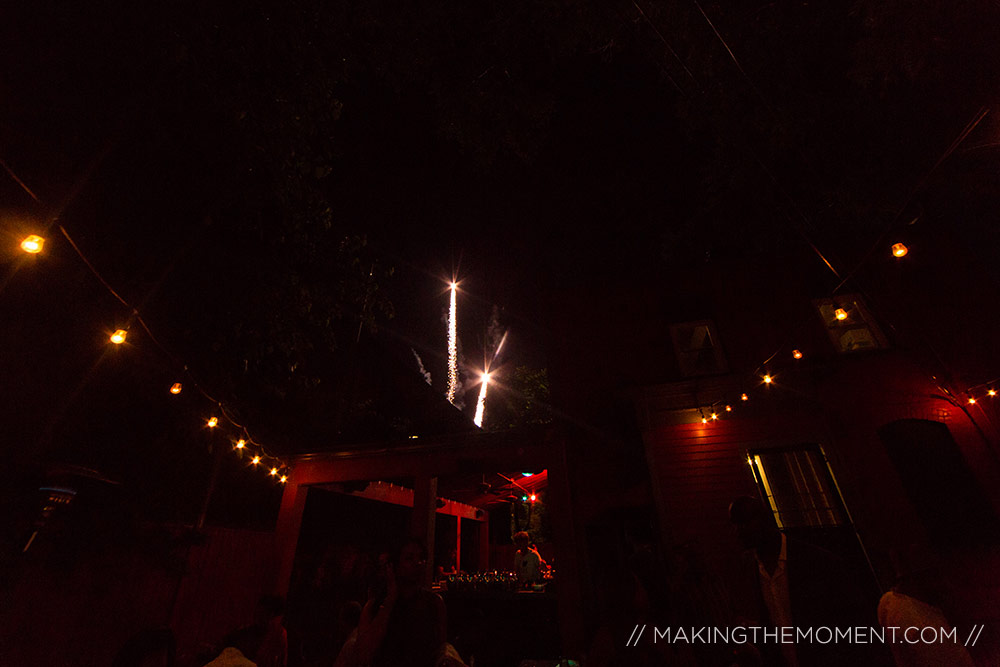 After the ceremony, everyone drove to Graffiti Social Kitchen in Battery Park for an unforgettable night of food, toasts, ice cream cake, drinks, bears, and fireworks. Ok, there weren't any bears.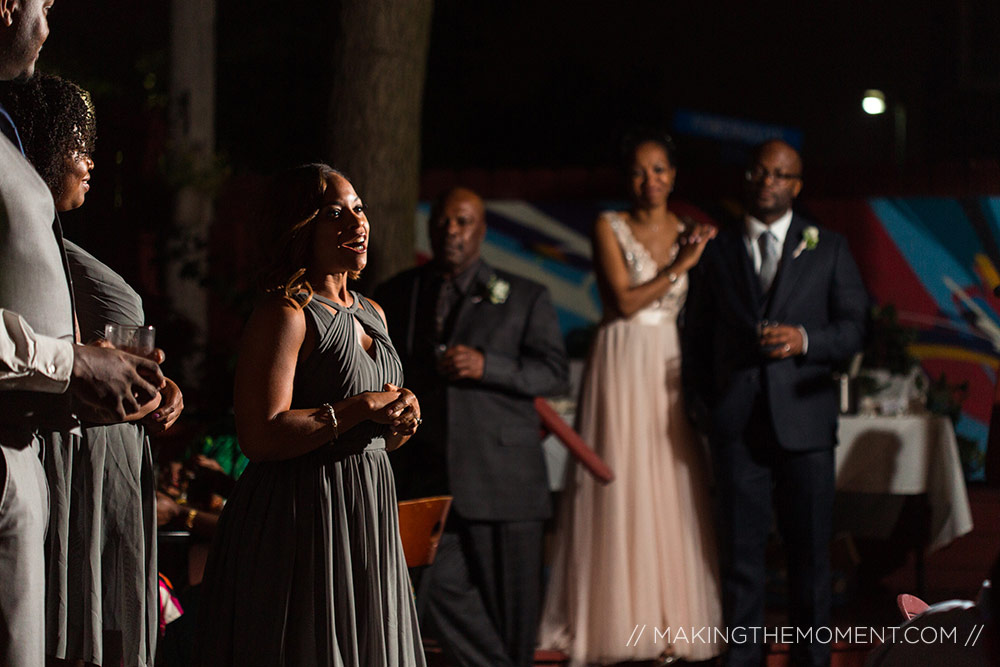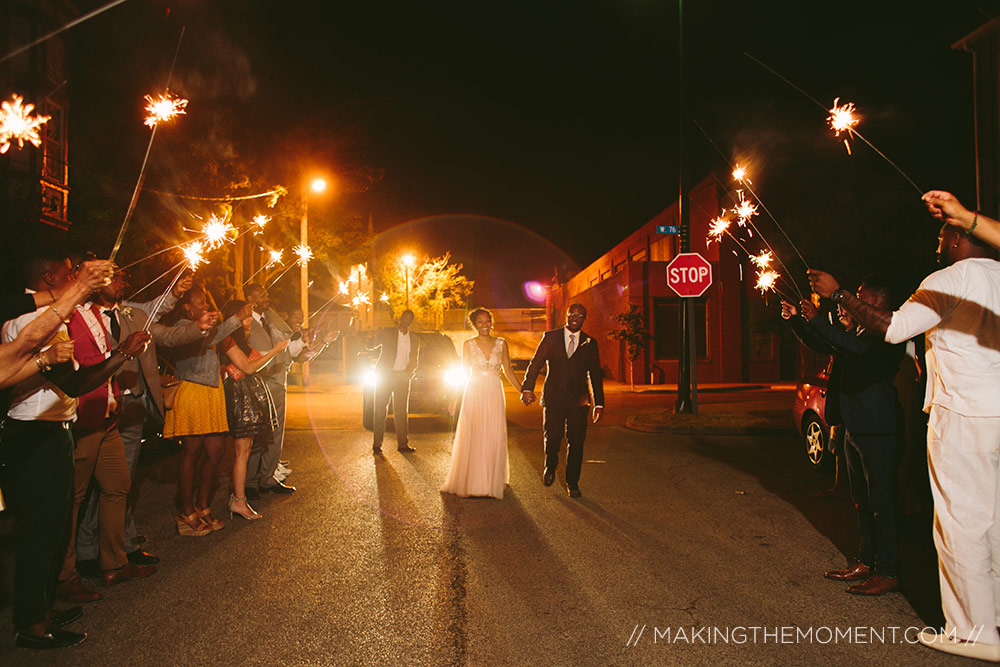 Directly after the pictured guests took over an entire street for Erin and Dwight's sparkler exit, we snuck off with them for a private ceremony commemorating their prayers and dreams for their future.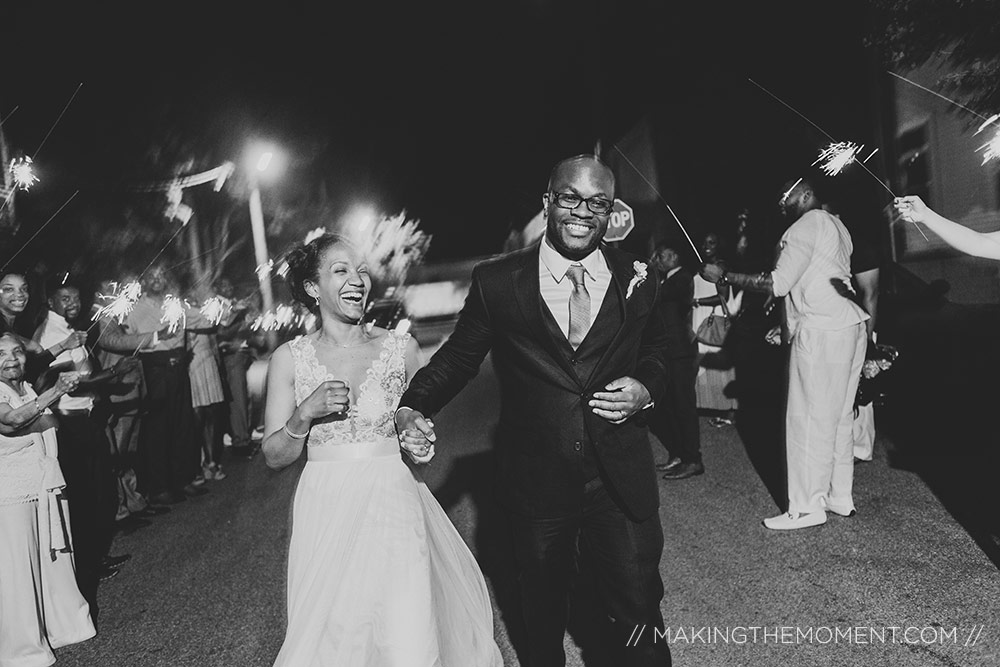 I'm incredibly happy for you, Erin and Dwight. I can't wait to see you two grow. I can't wait to see you thrive 🙂