It's a rare pleasure, an honor, and a joy to photograph a fellow wedding photographer. Especially one that you work alongside; Gabriella is one of our very own, she is a gifted creative on the Making the Moment team.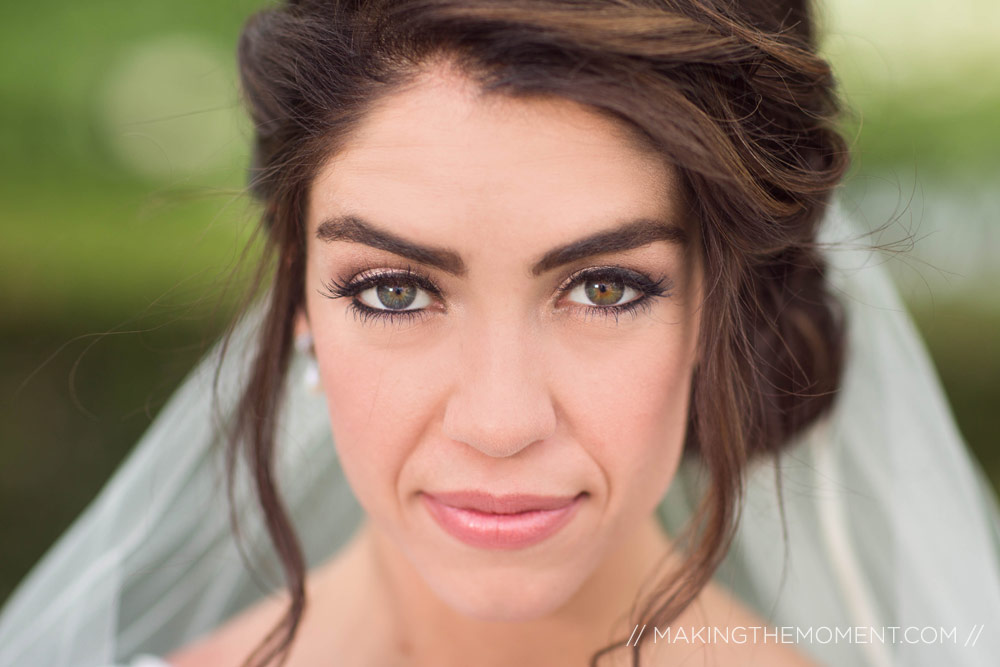 Those eyes.  Not only does Gabriella have a killer eye as a wedding photographer, she has a beautiful gaze to match.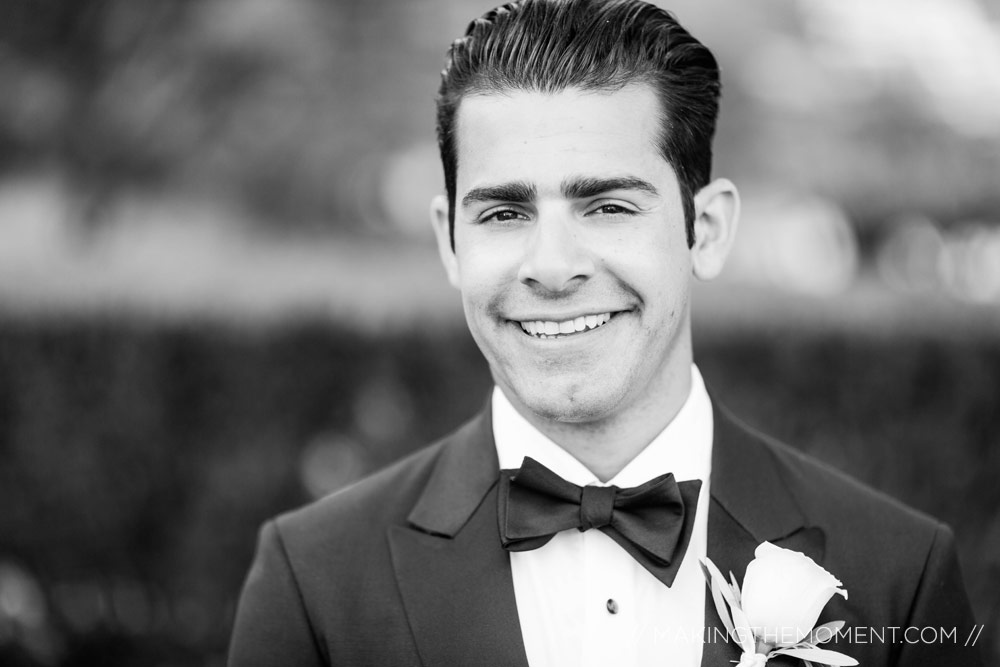 Carmen; I'm going to sport a bit of a man-crush here, but it's well earned.  What you don't know by just looking at this mansome groom is how well he carries a mix of selflessness and boldness of spirit. Truly [ now ] a greek god.
Before I share more of their wedding pictures, might I suggest watching their wedding trailer video [ a short wedding film ] above?  We produced a separate wedding film for the two, but couldn't help but share a snippet of their story here.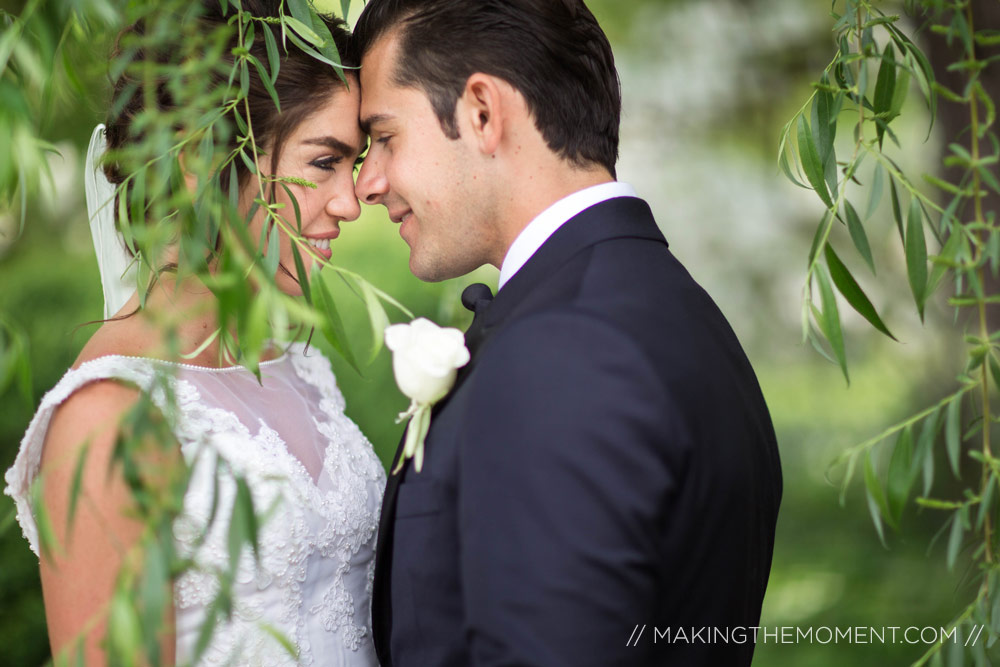 We're not just wedding photographers, we also tell some amazing stories with motion.  Truth be told; that's how Gabriella first found us; she was looking for a unique wedding video.  She found us, and fell in love with our art.  Then eventually we cajoled her into bringing her creative energies to our team 🙂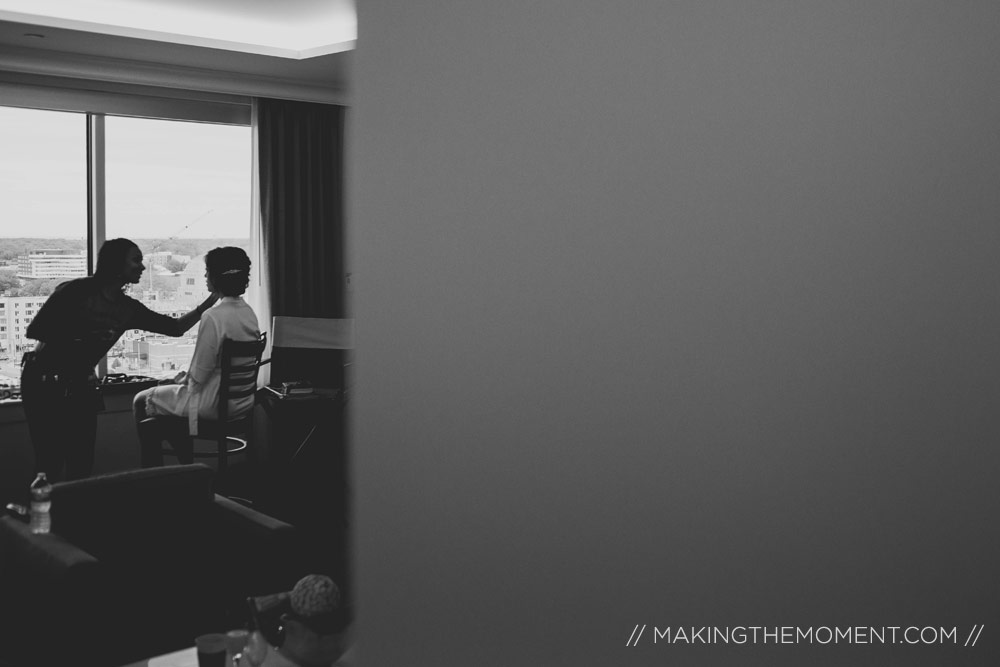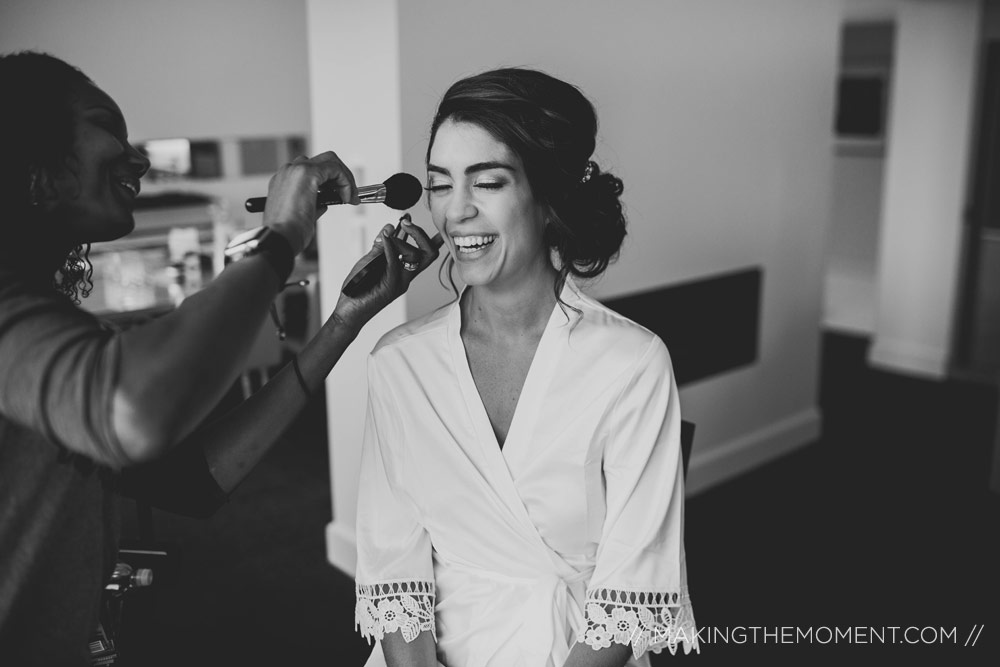 Gabriella is such a beautiful bride; that warm smile radiates pre and post make-up.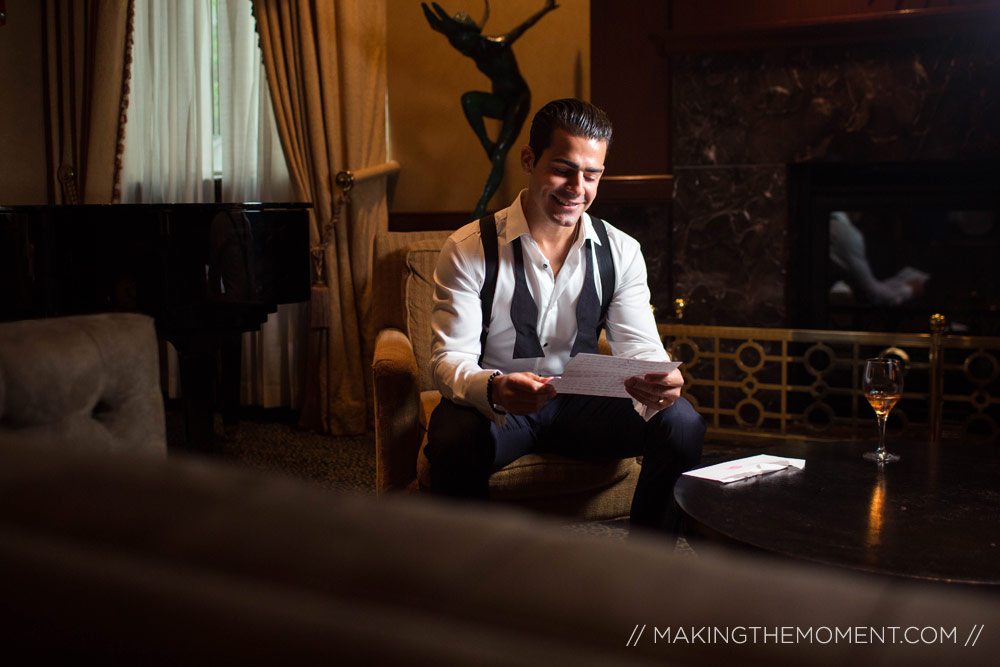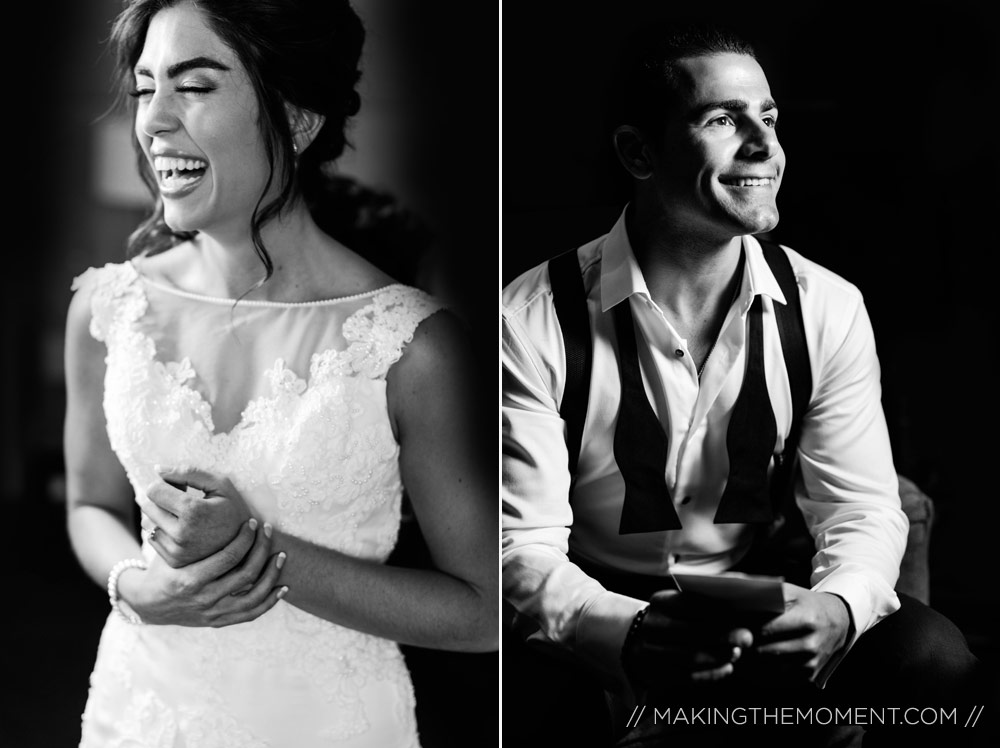 These quick candid portraits were taken prior to their greek wedding to come.  You can't hide real joy; it just radiates from the two.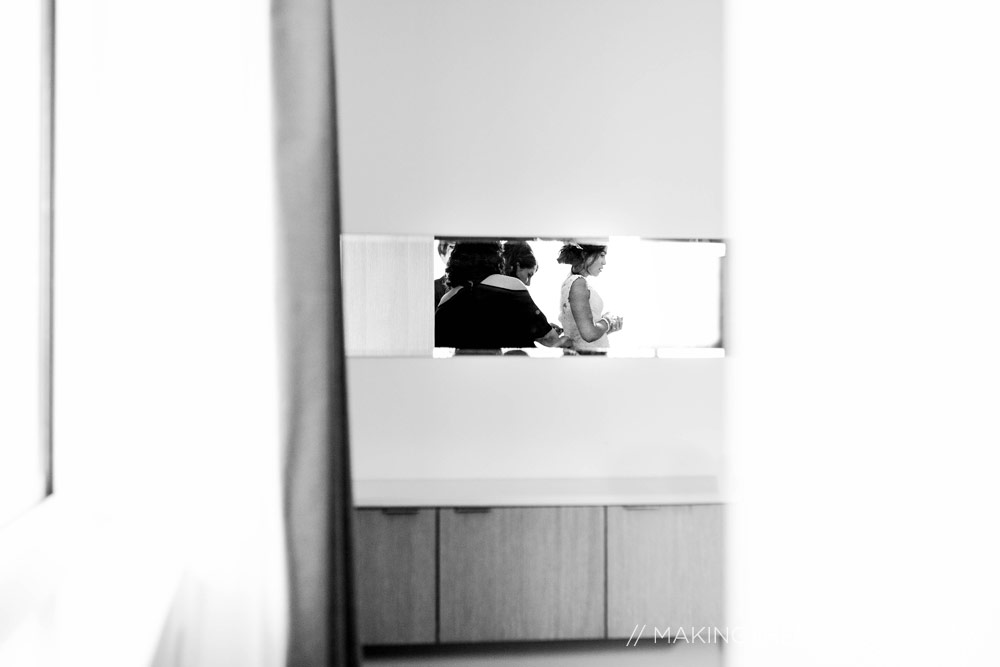 Candid [ or photojournalistic ] wedding photography is incredibly important to telling story.  Not all wedding pictures can be posed or anticipated.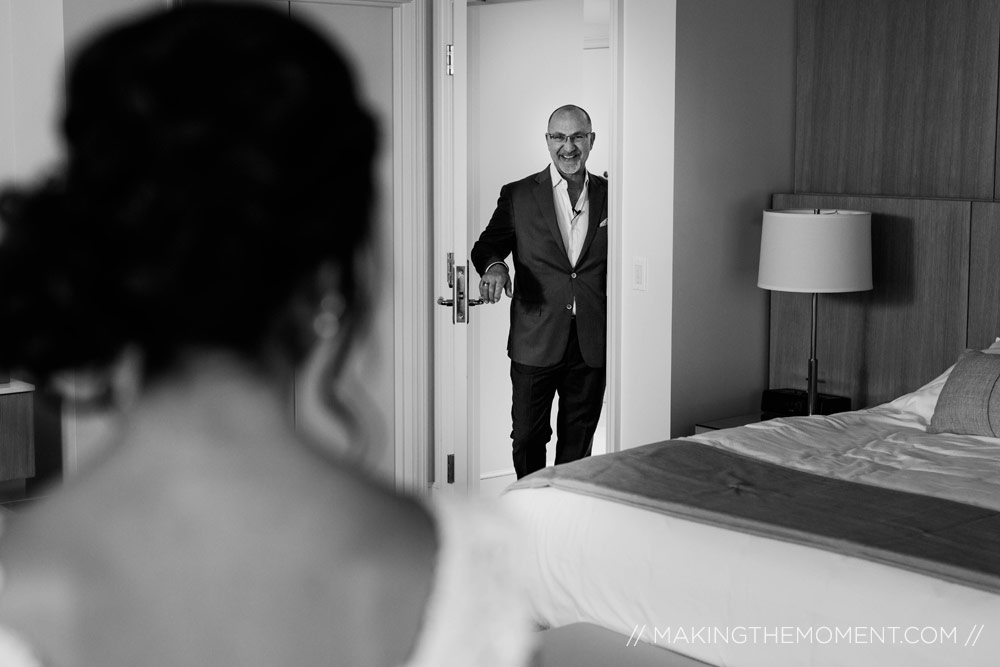 Real story [ like Gabriella's father seeing his daughter for the first time on the morning of the wedding ] are not meant to be faked or posed; rather carefully observed and preserved.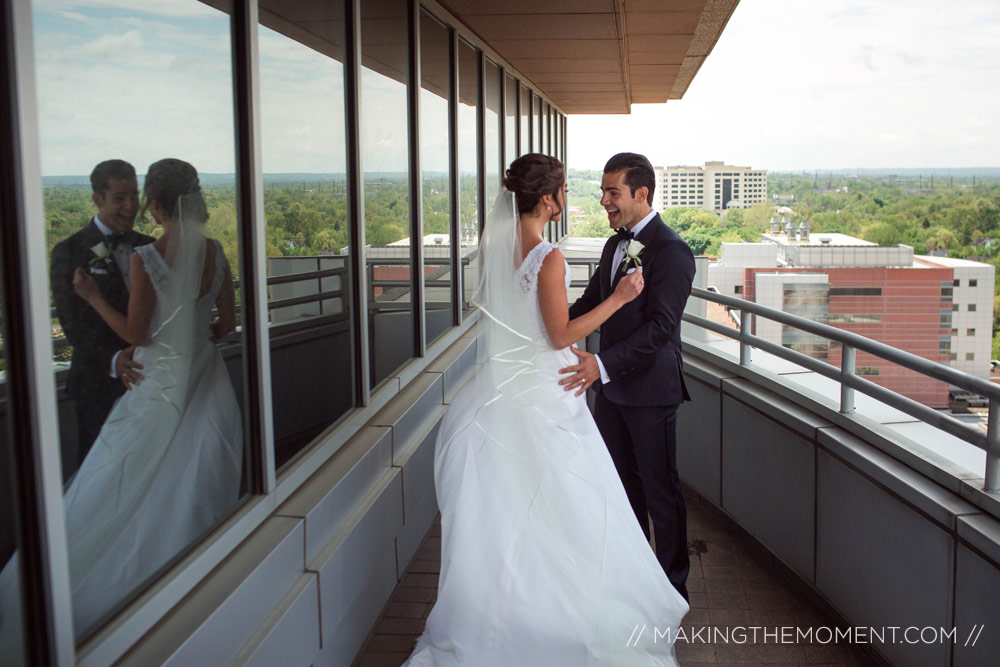 After seeing her father, Gabriella was privately introduced to her soon to be husband on the balcony of the Intercontinental Hotel in Cleveland [ where their forthcoming wedding reception would be held ].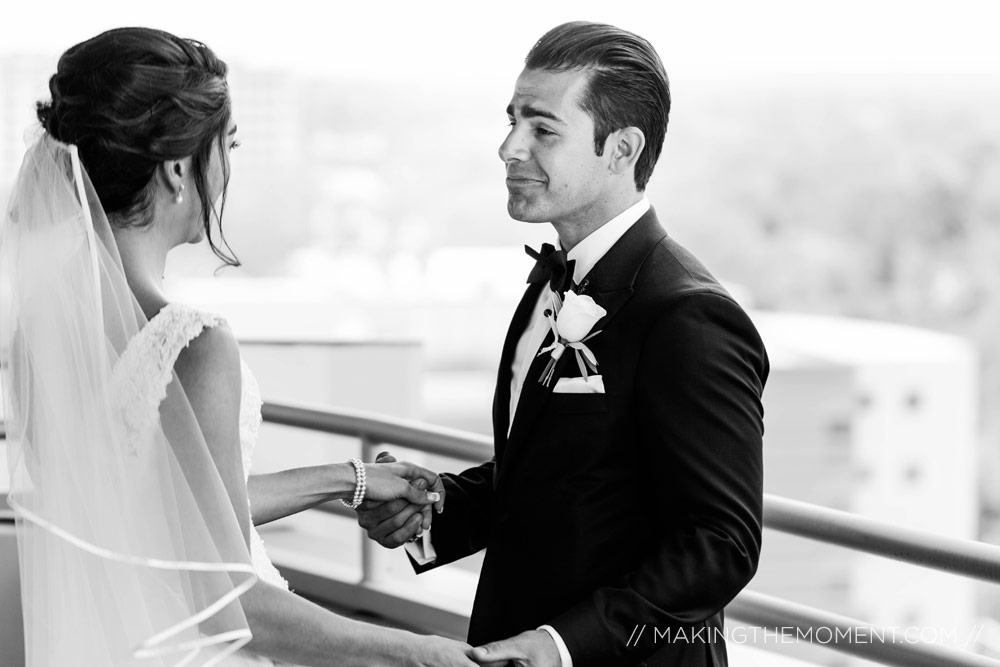 Holding back tears.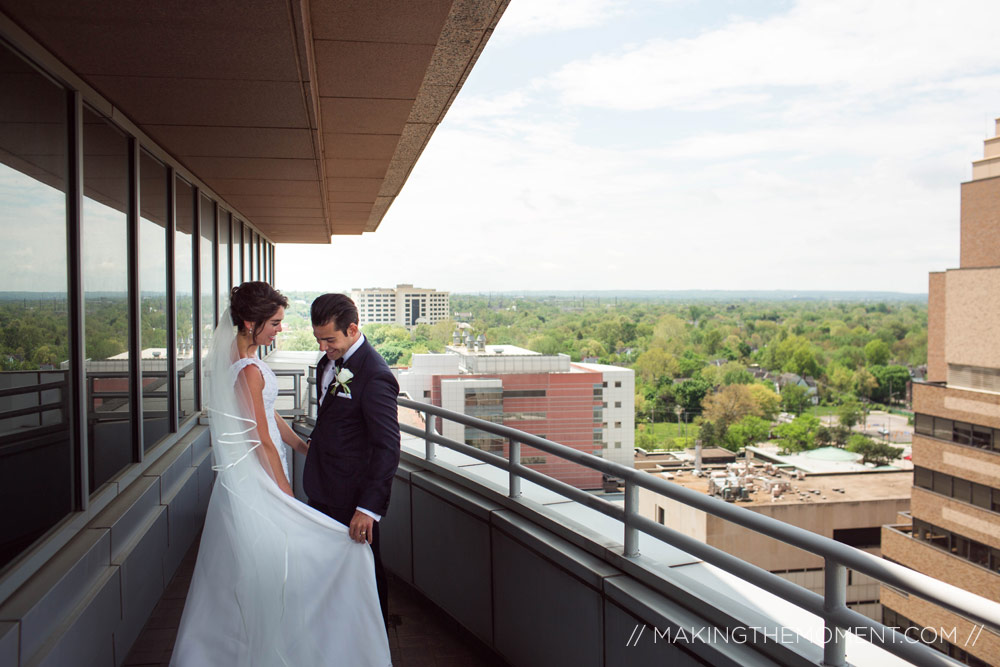 Holding dresses forward.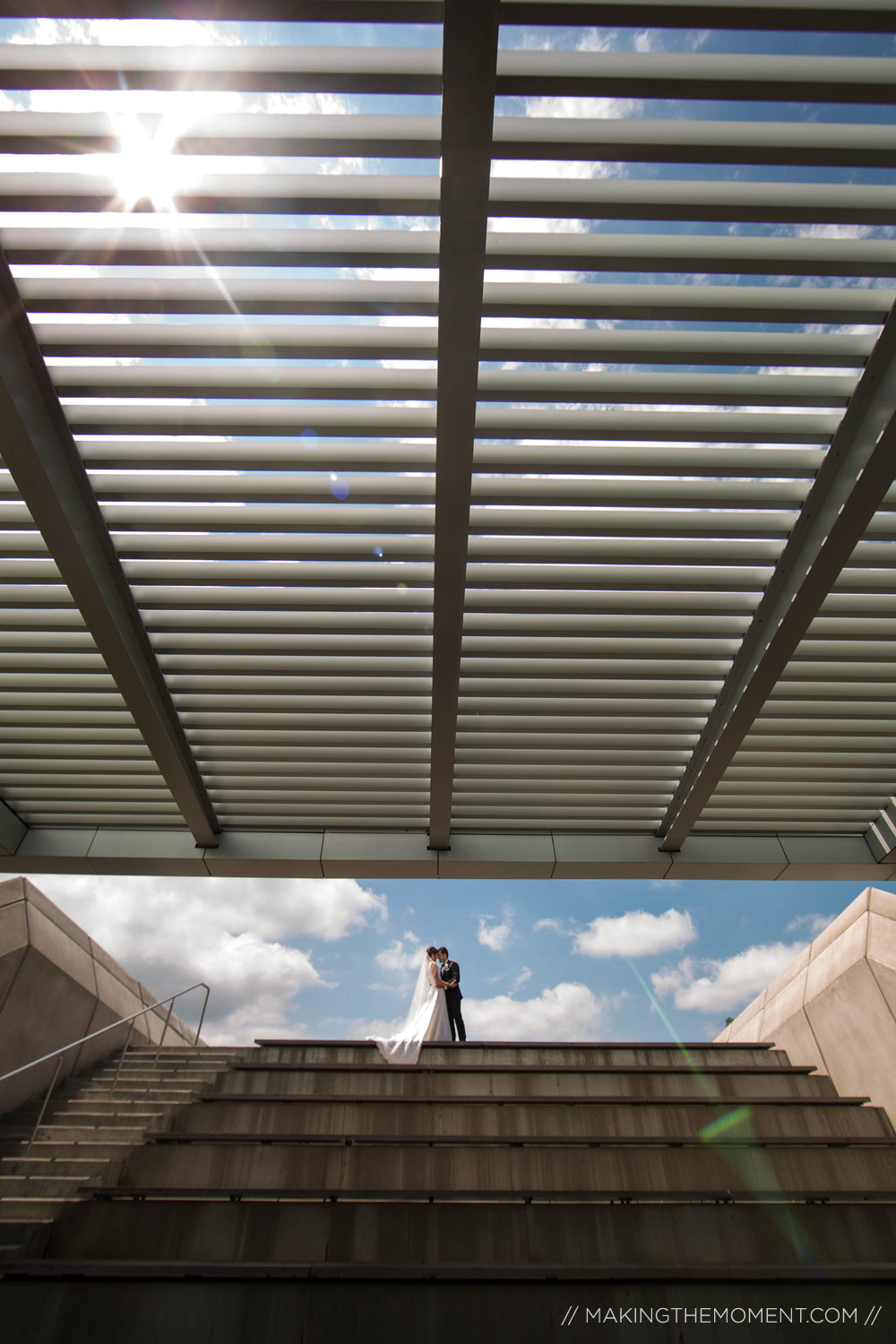 … and holding onto someone he cares for deeply.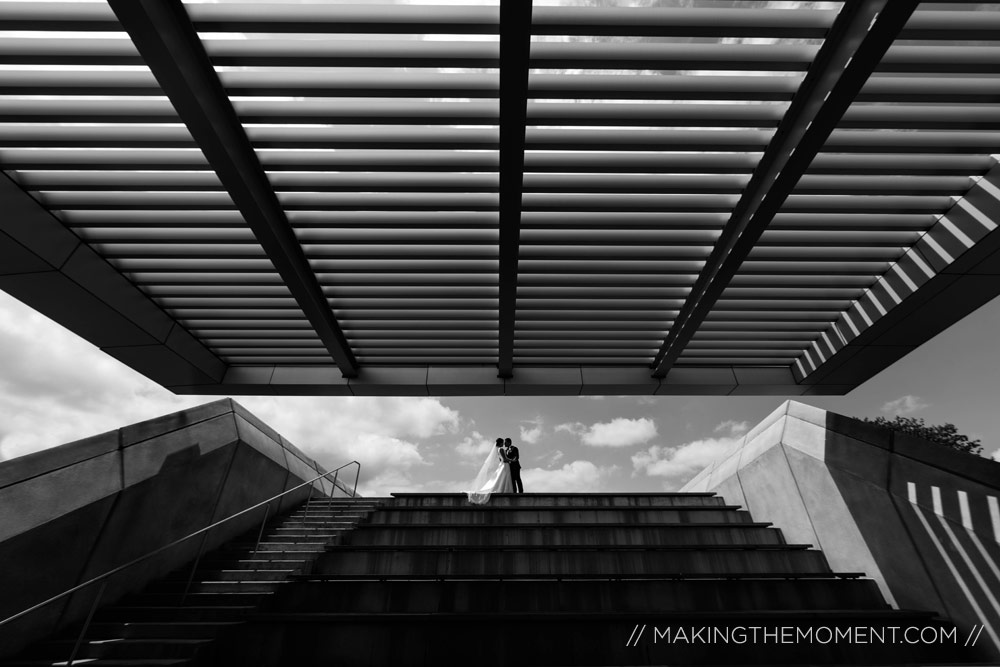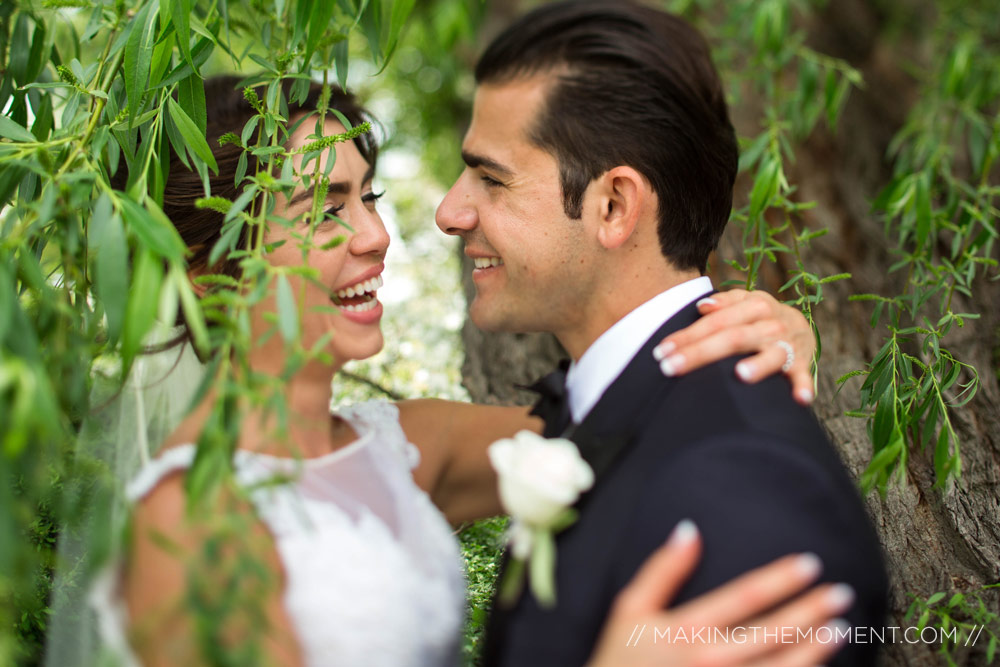 Real laughter is impossible to force; when you see genuine smiles like these in wedding photography, it's evidence that the bride and groom are in fact; happy.  Note that [ especially if you're on the search for a wedding photographer.. or a future spouse ].  Look for the authentic smiles.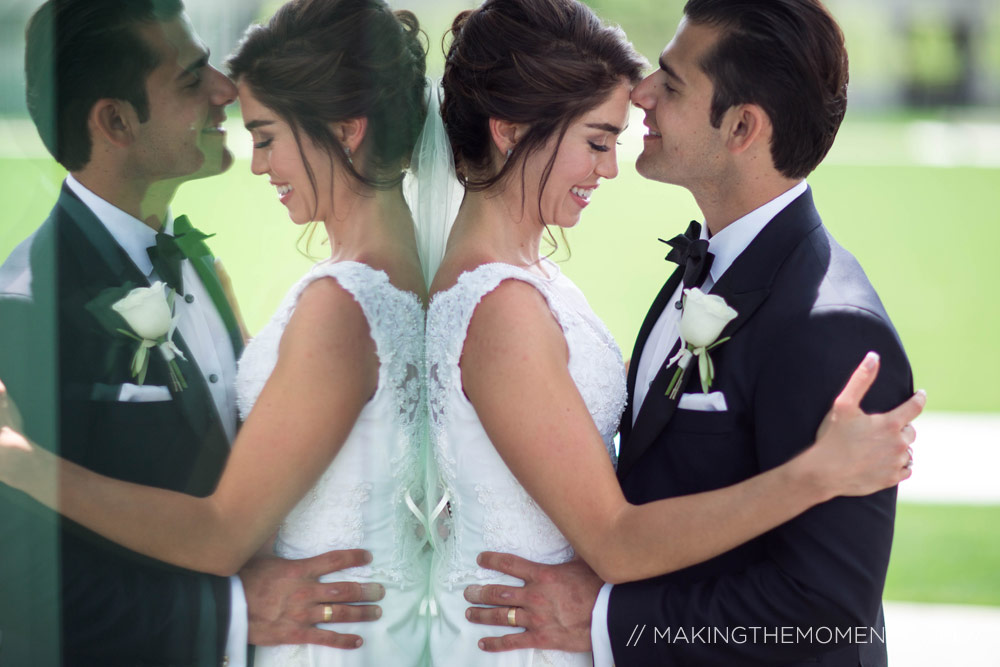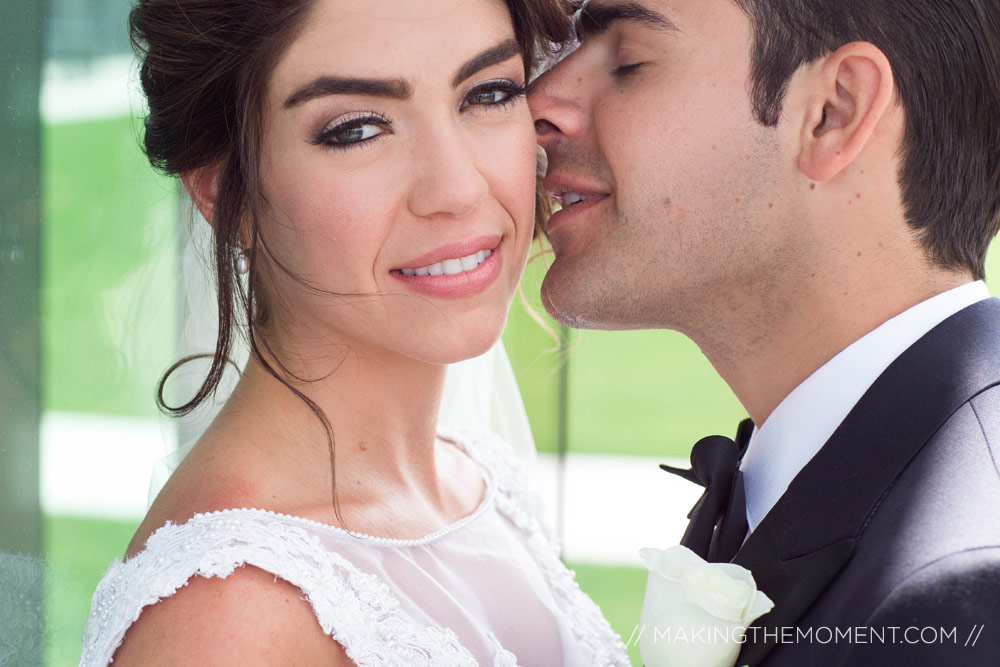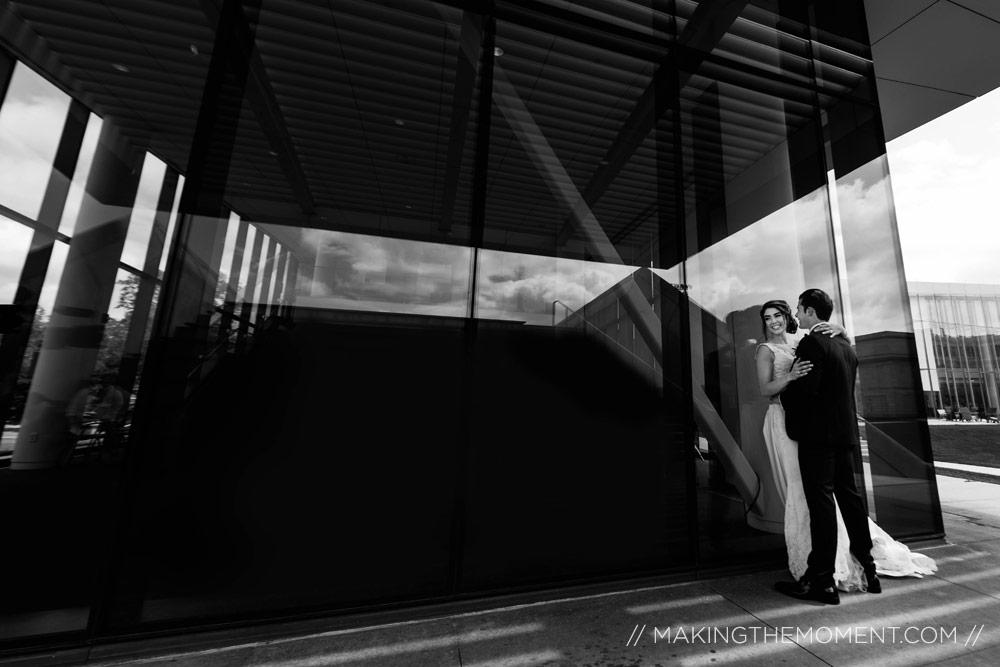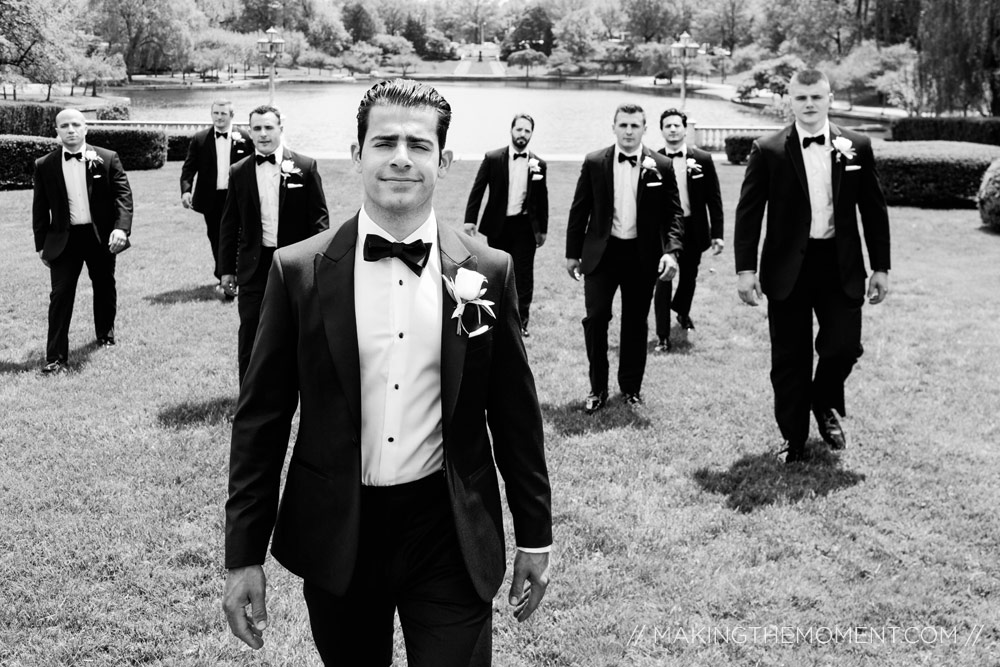 Carmen and his posse of men friends. Man friends?  Menfriends. Mends. Mens. Man-peoples.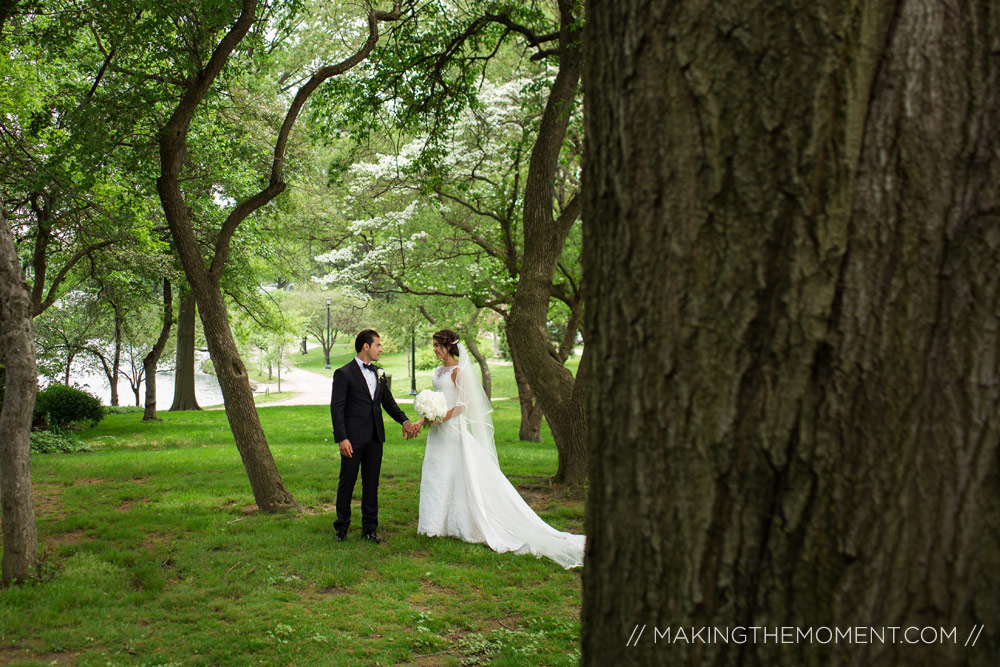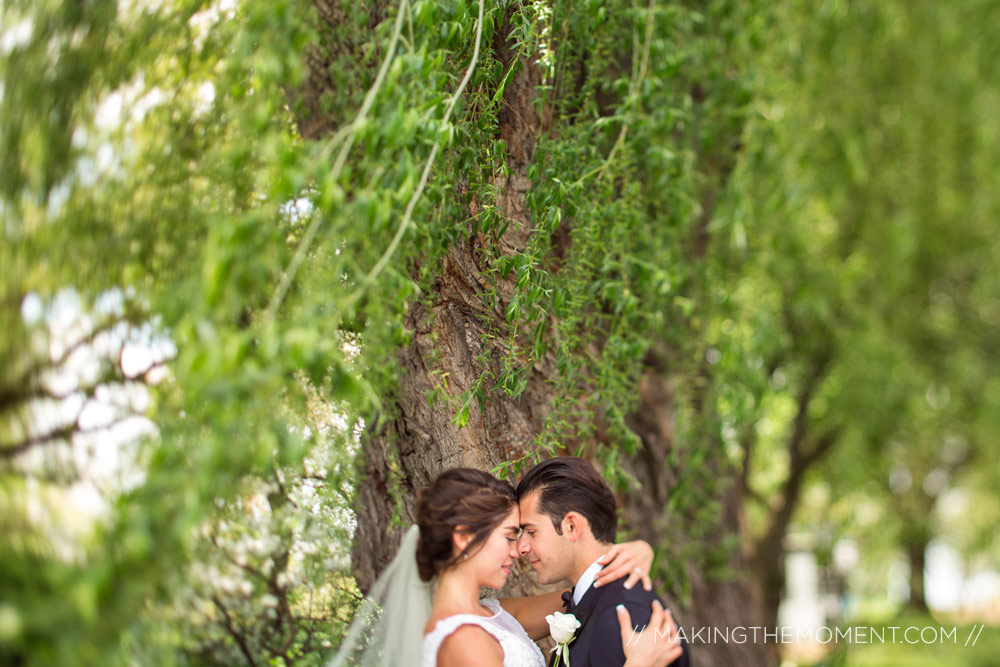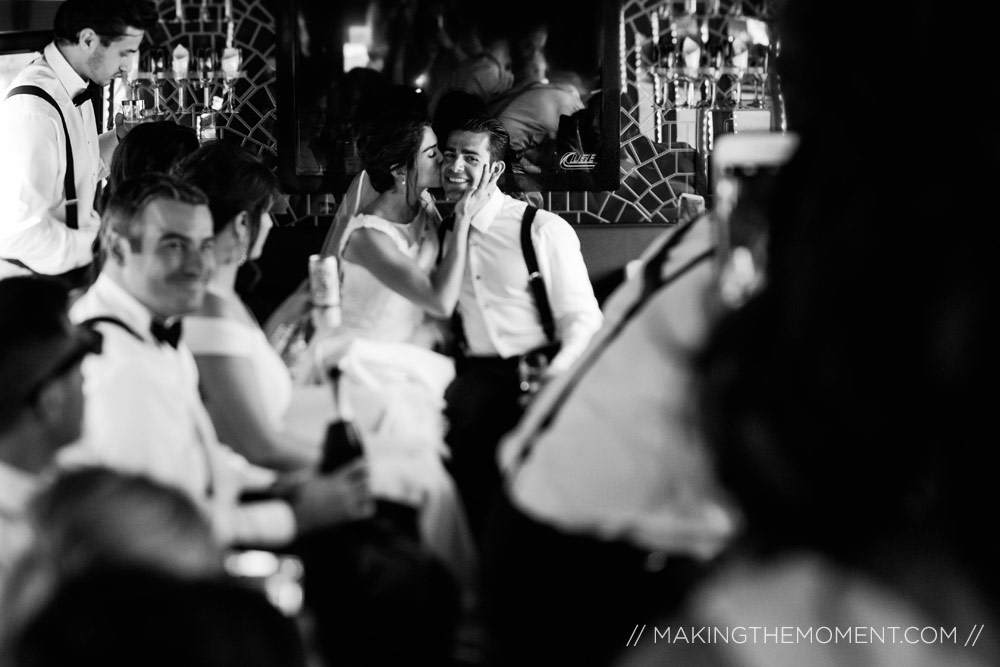 The best thing about being on the party bus was the sheer amount of toasting. Laughter. And Booze. Plenty of all three.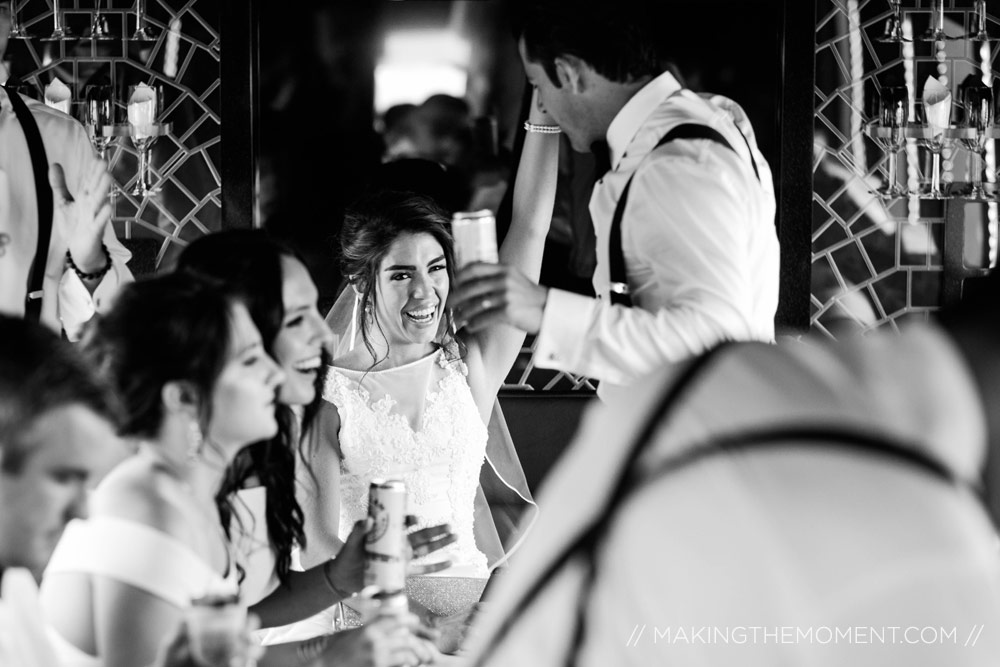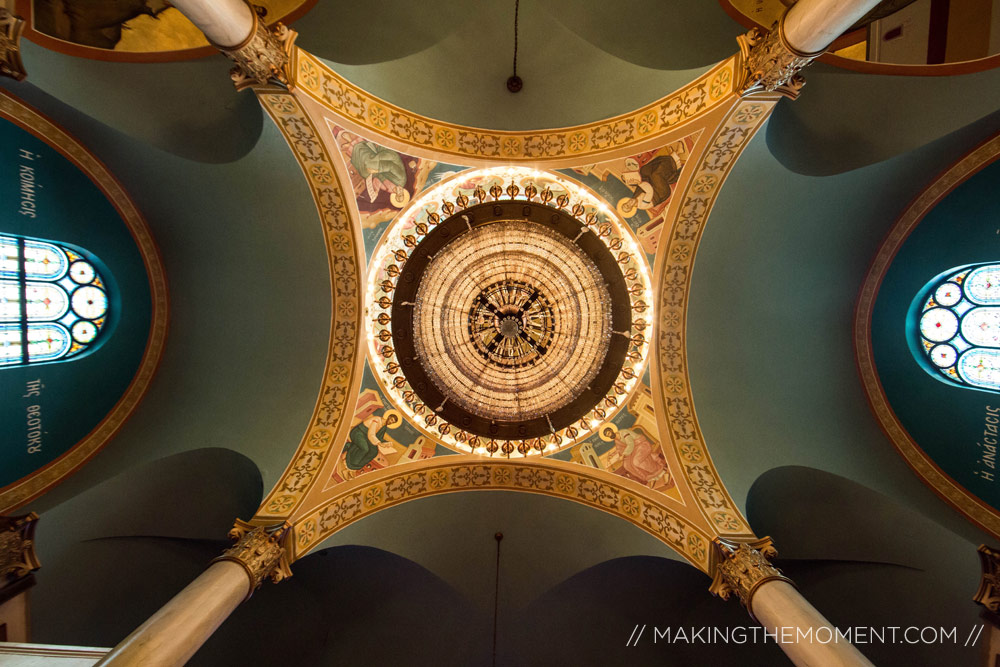 Carmen actually converted to Greek Orthodox as part of marrying Gabriella.  Have you ever been to a greek orthodox wedding?  They're incredible, honorable, and beautiful.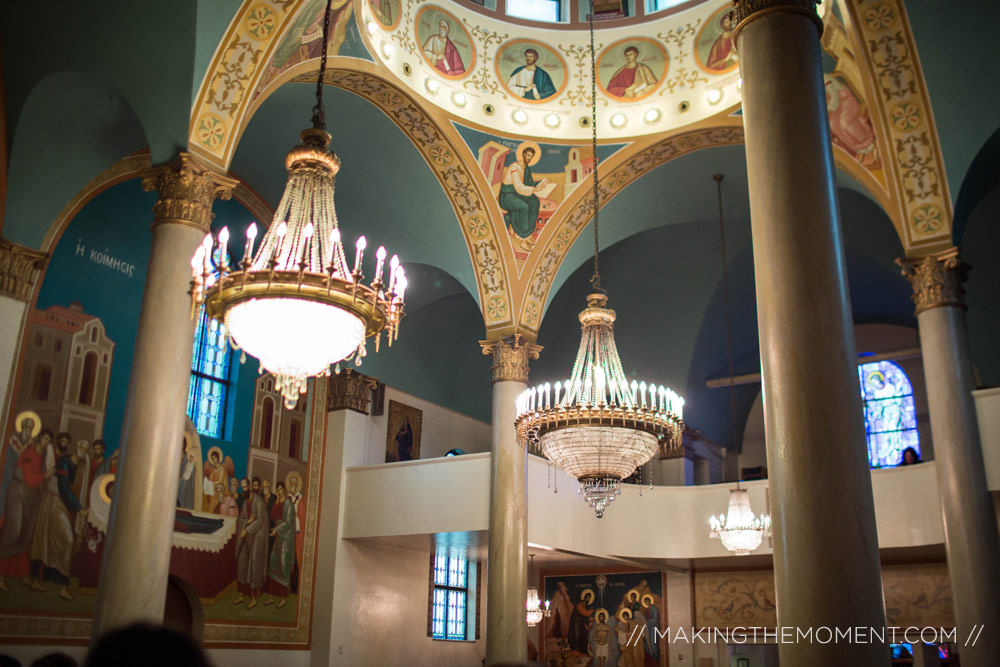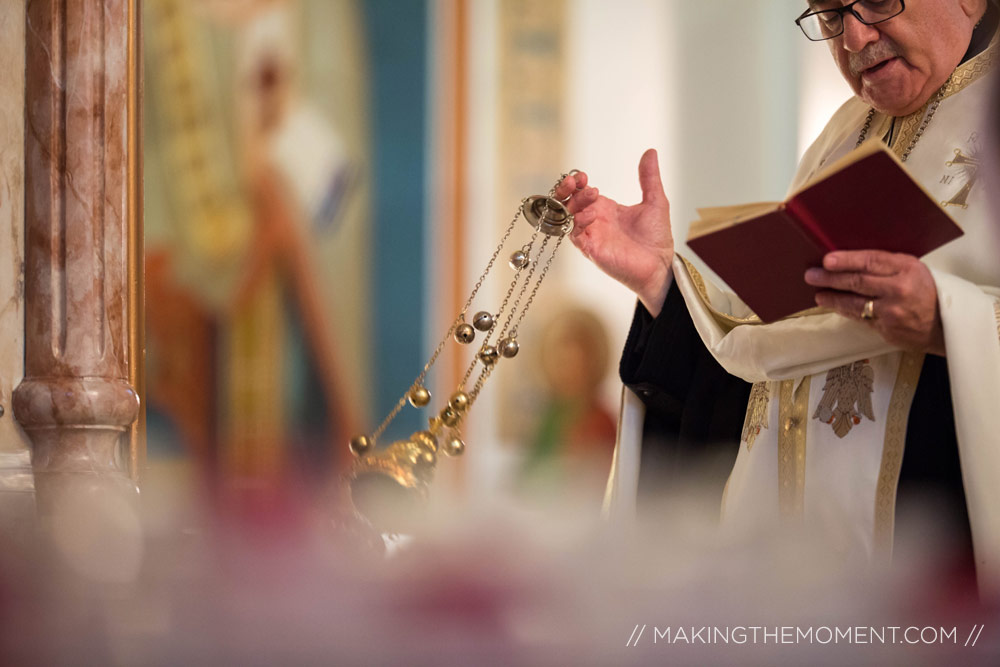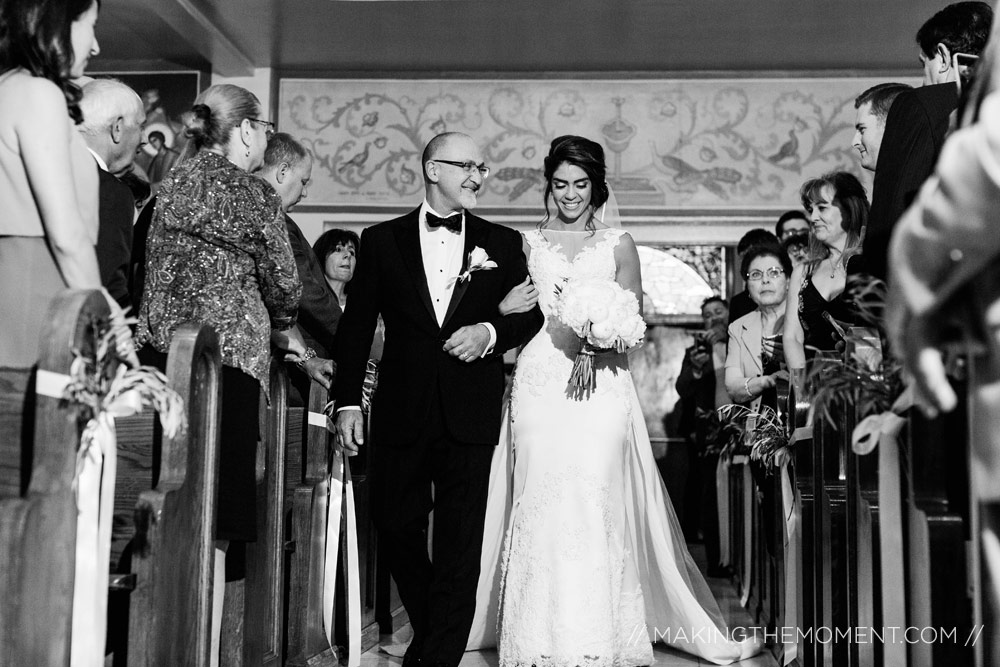 This is the moment every father dreams of when having a daughter; walking her down the aisle of her wedding day.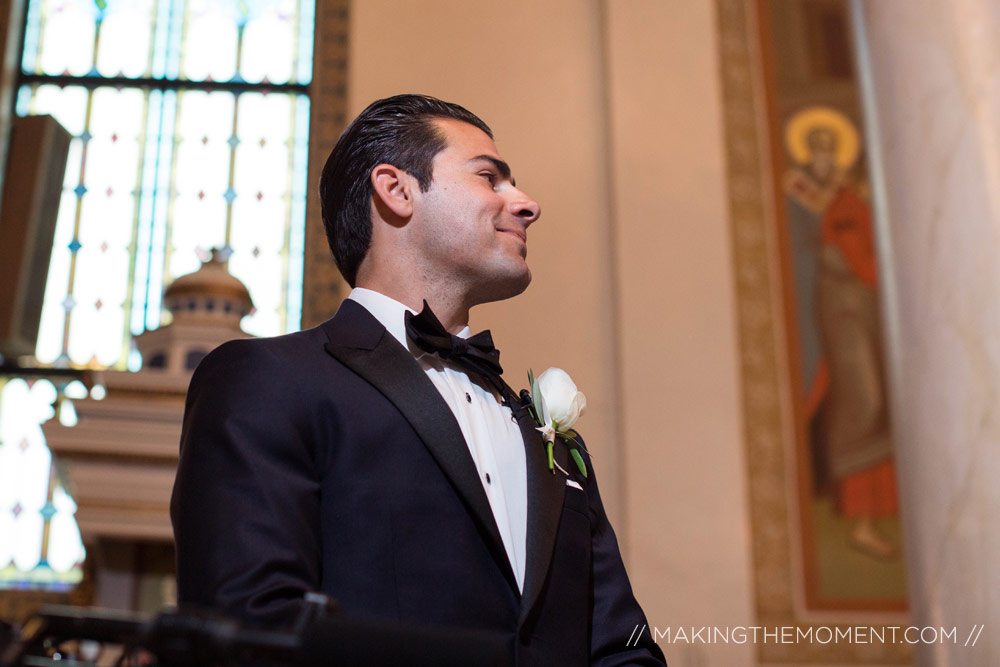 This is the moment every groom thinks of before his wedding,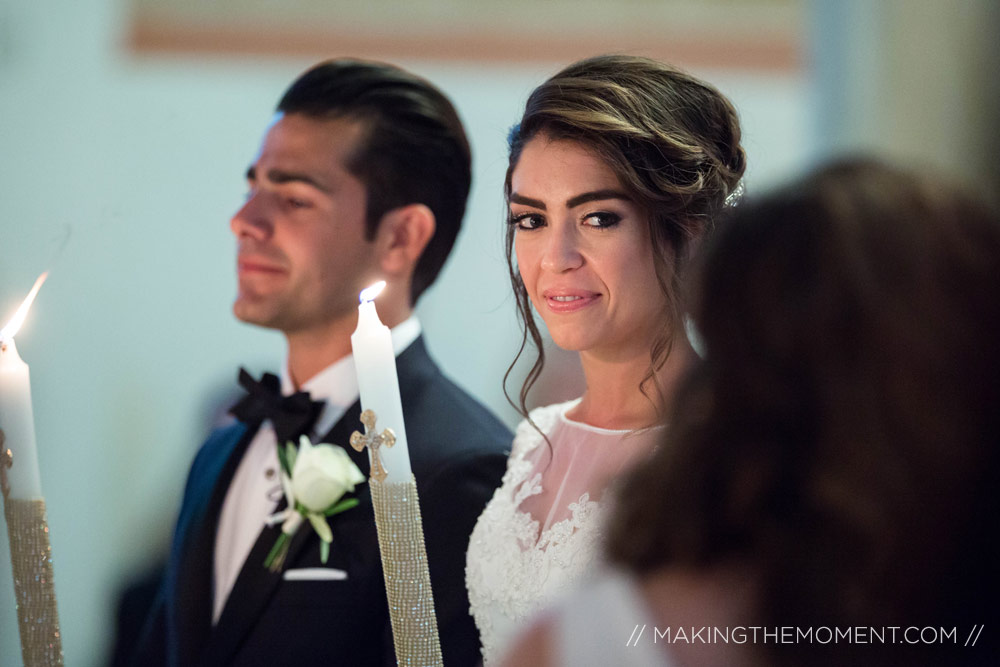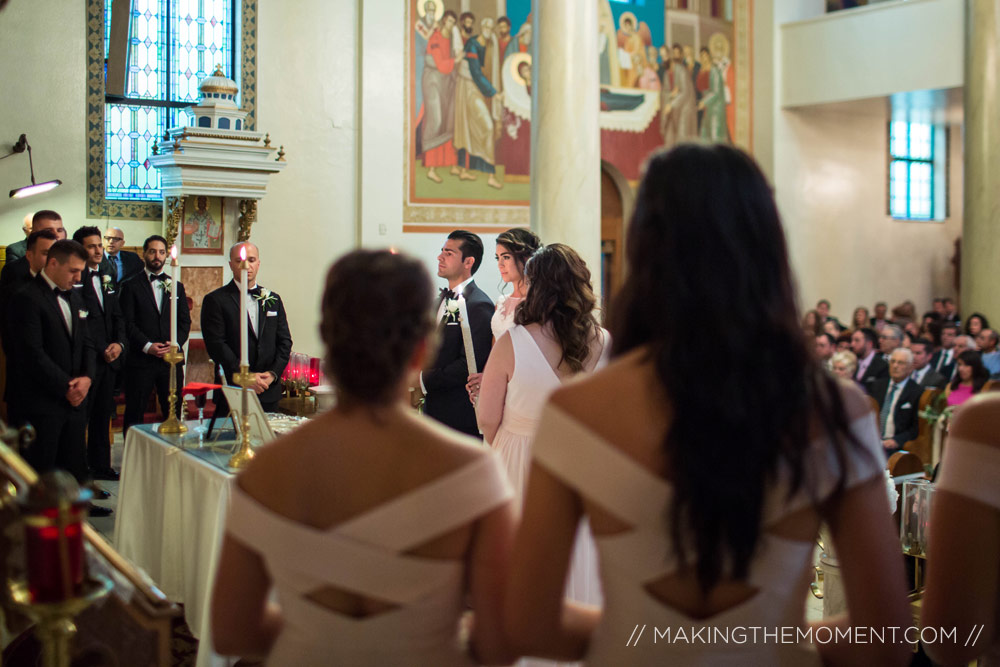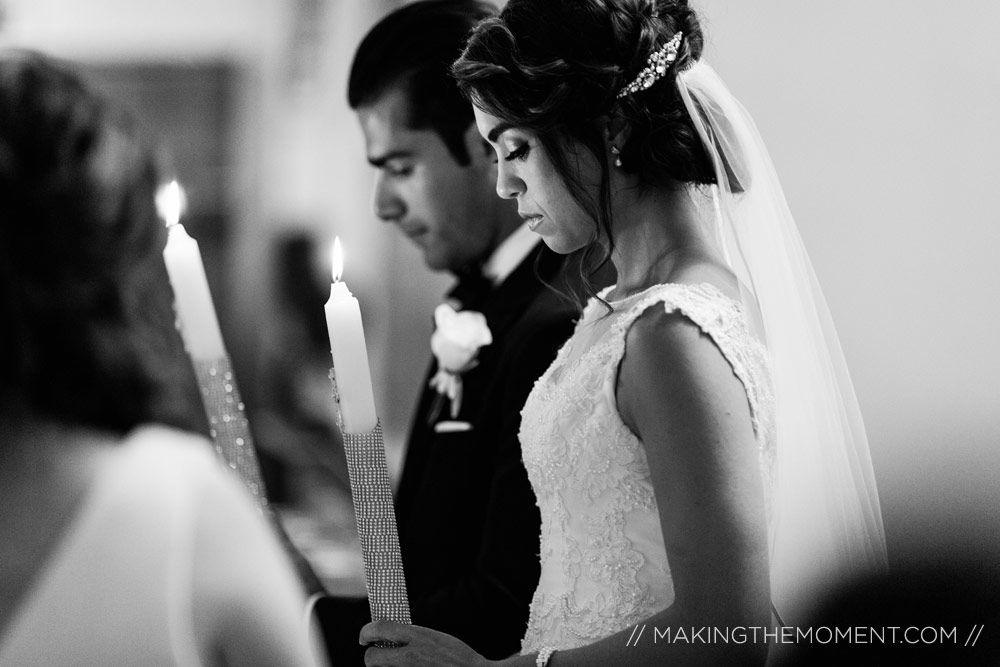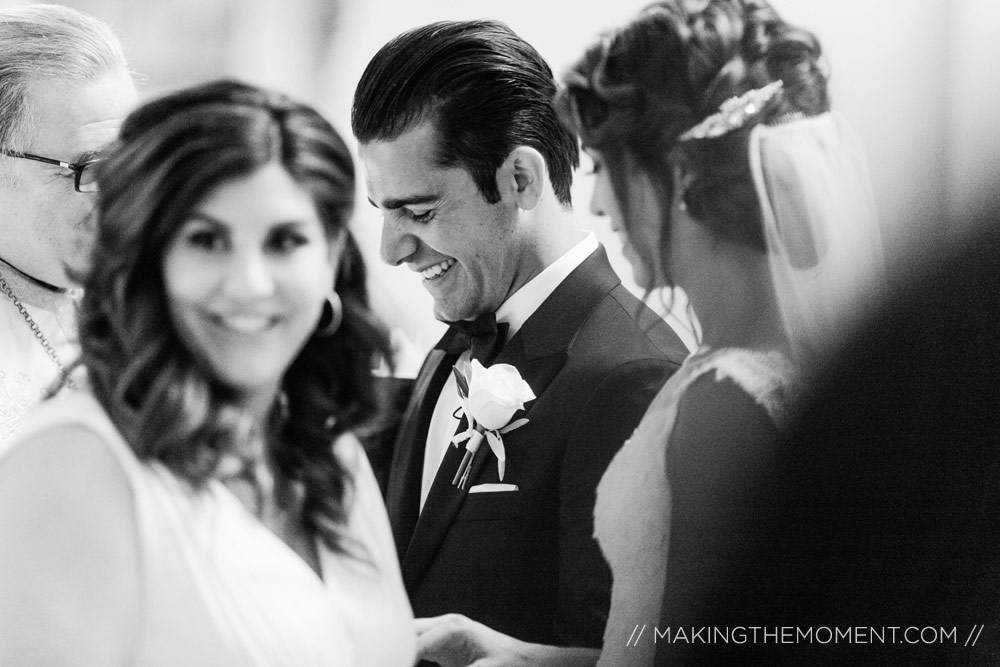 Greek Orthodox weddings in the Cleveland area are something we photograph often, and so we've become accustomed to all the traditions; and best yet have become gifted at finding unique perspectives we can photograph from.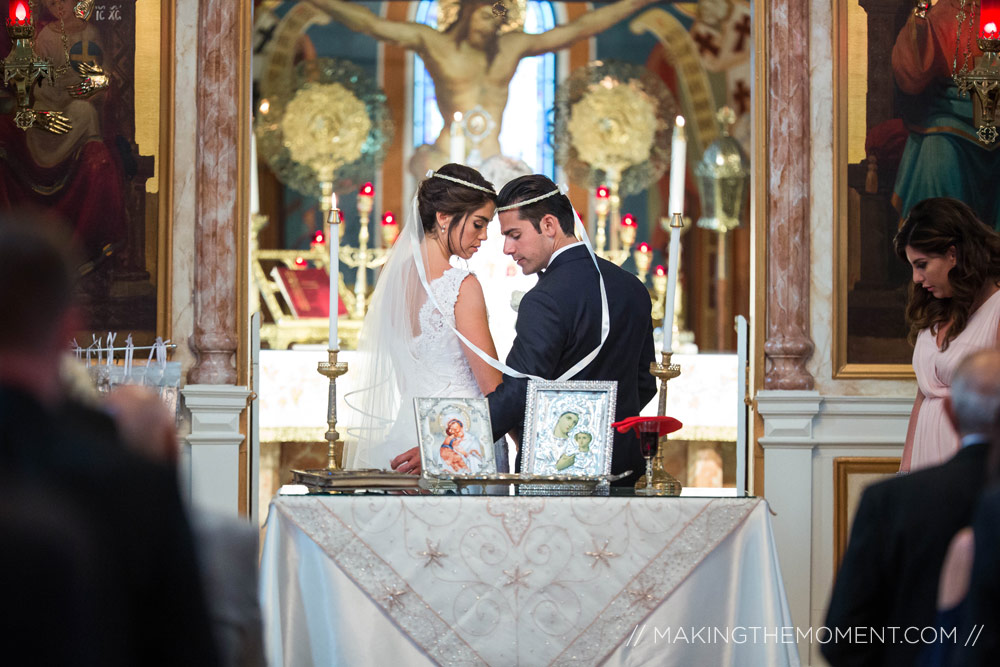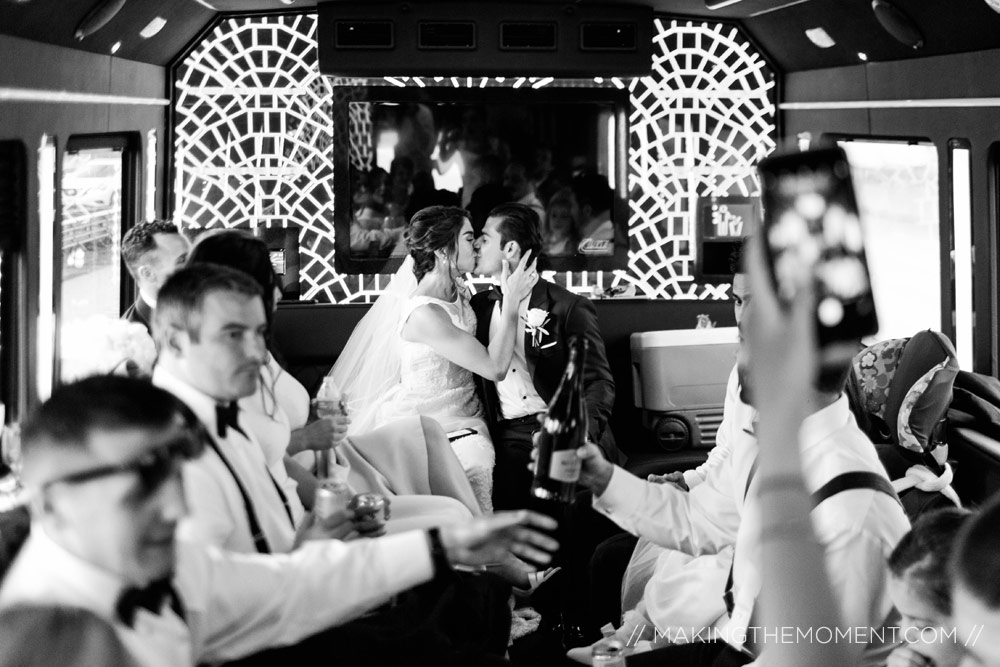 Aforementioned wedding party bus.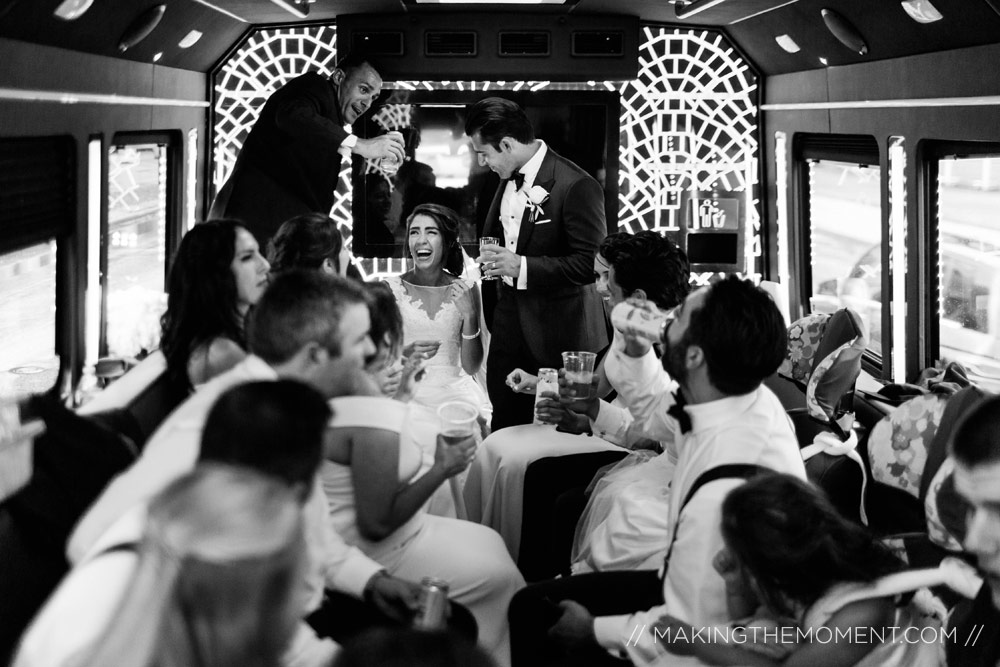 Aforementioned laughter and booze.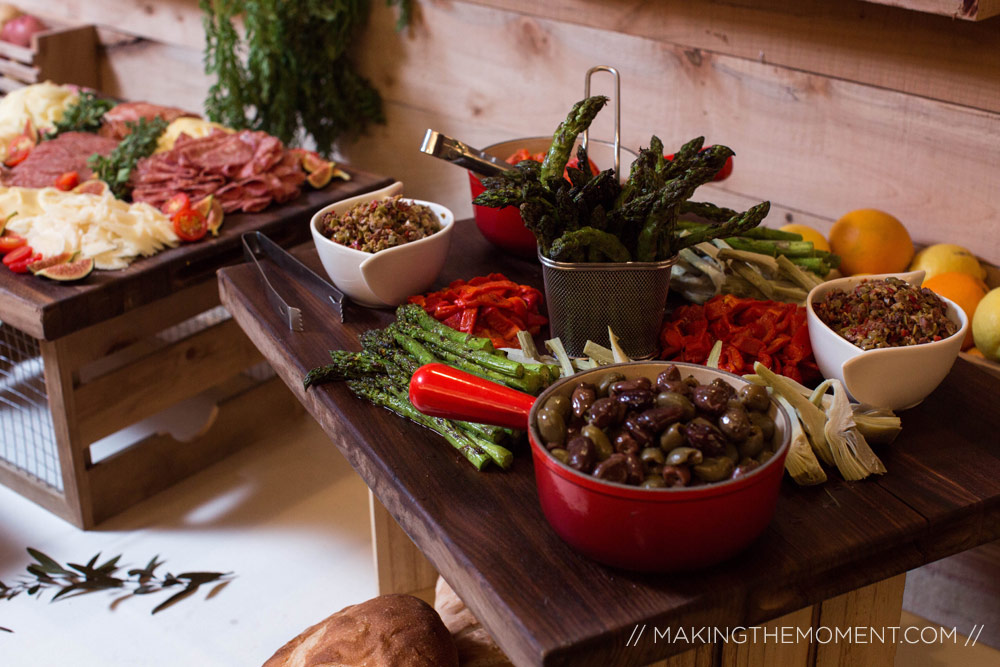 Before the wedding reception at the intercontinental, cocktail hour was full of plenty of tasty treats.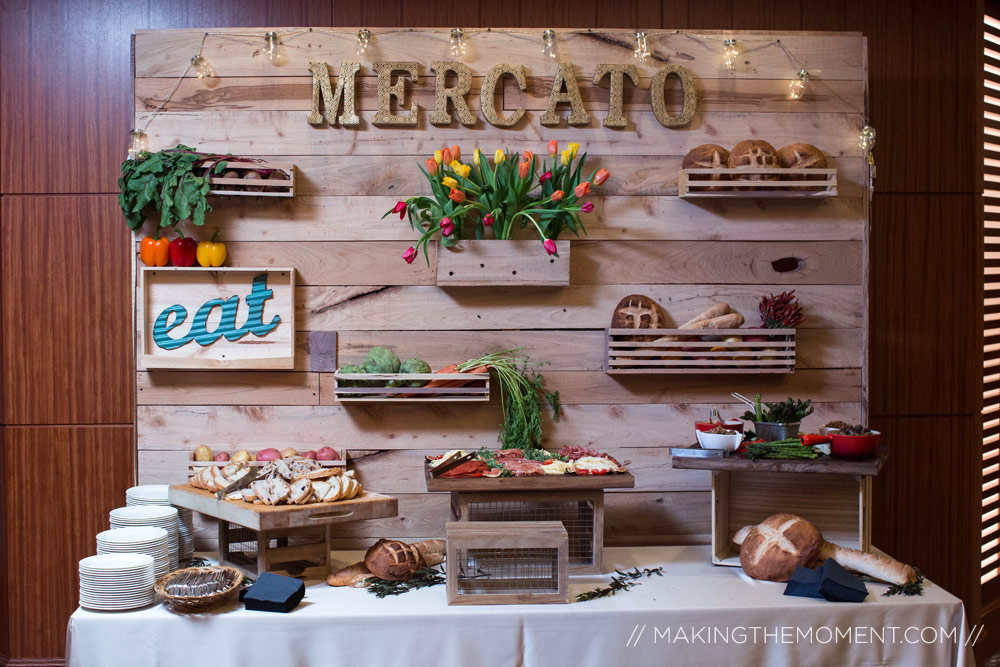 Carmen's family has something of thing for good food [ not only is he Italian, but his family also owns a well known Italian restaurant on the east side ].  It's not a surprise that such a lovely piece was put together for their guests to enjoy.  Kudos to Twig Florals for all their hard work; not only on Gabriella's bridal bouquet, but also on every other subtle touch point they made happen.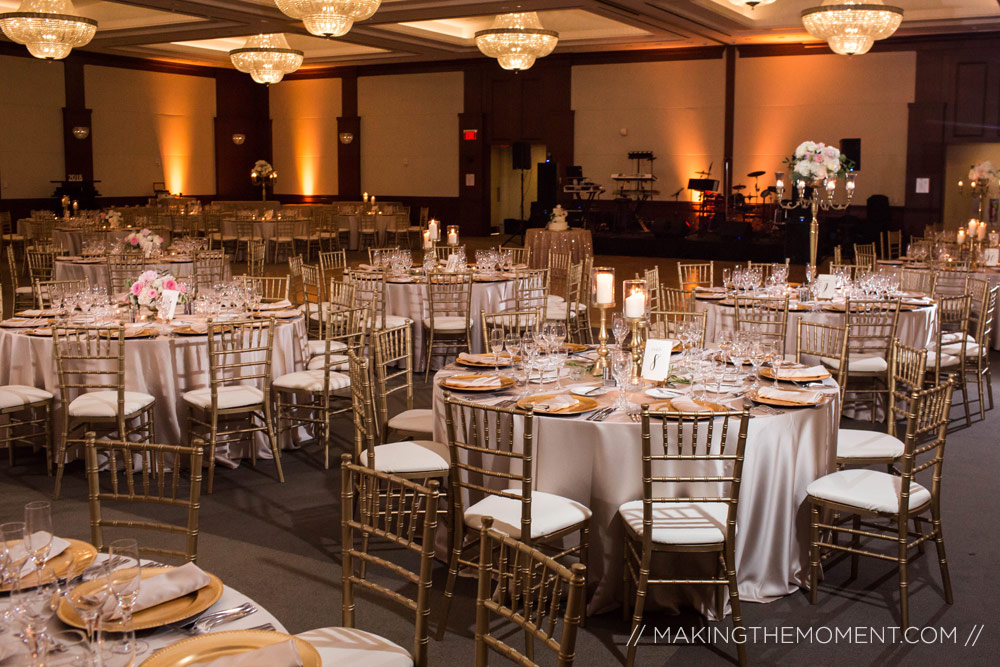 And yes; much praise to the catering and event staff at the Intercontinental Hotel in Cleveland.  Gabriella and Carmen's wedding reception looked nothing short of stunning throughout the evening.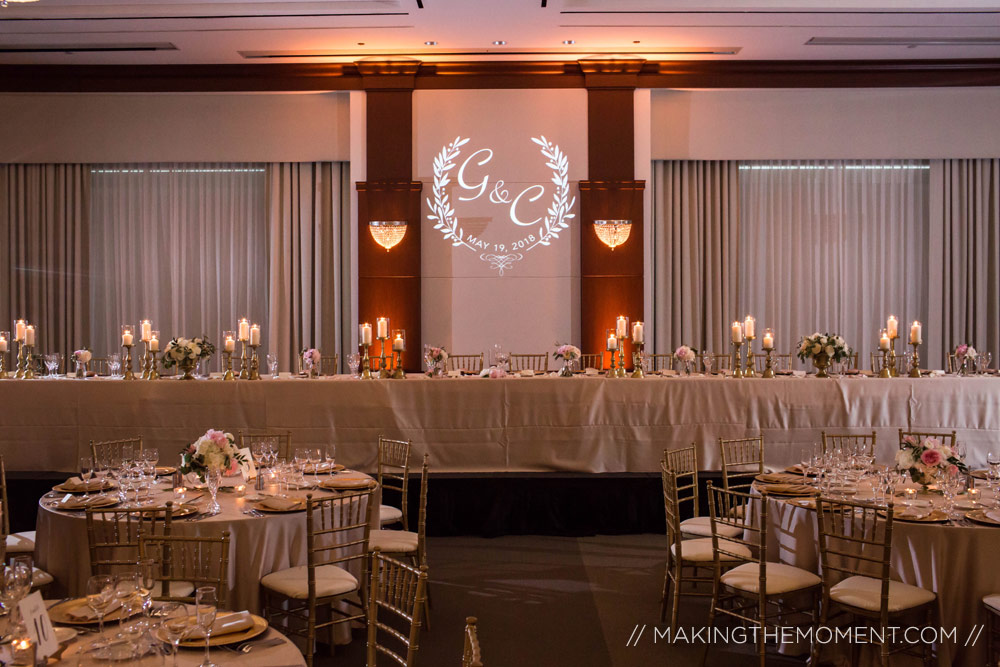 Pro-tip for your wedding reception; a custom made gobo [ a lit monogram with your initials or wedding date ] is a nice touch.  Bonus points if you have the charm to decorate your wedding reception with candles.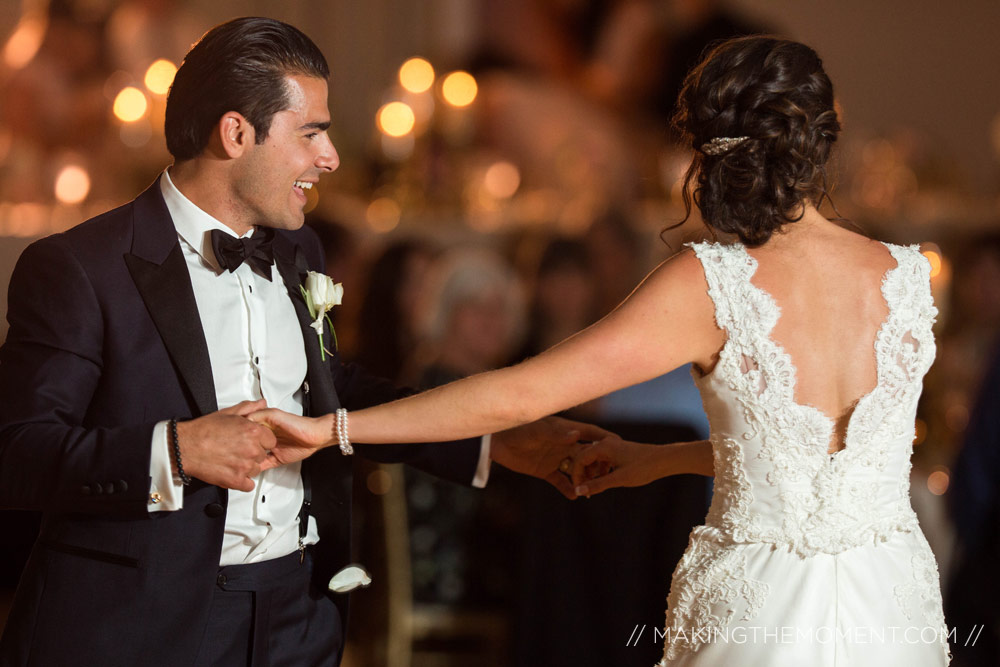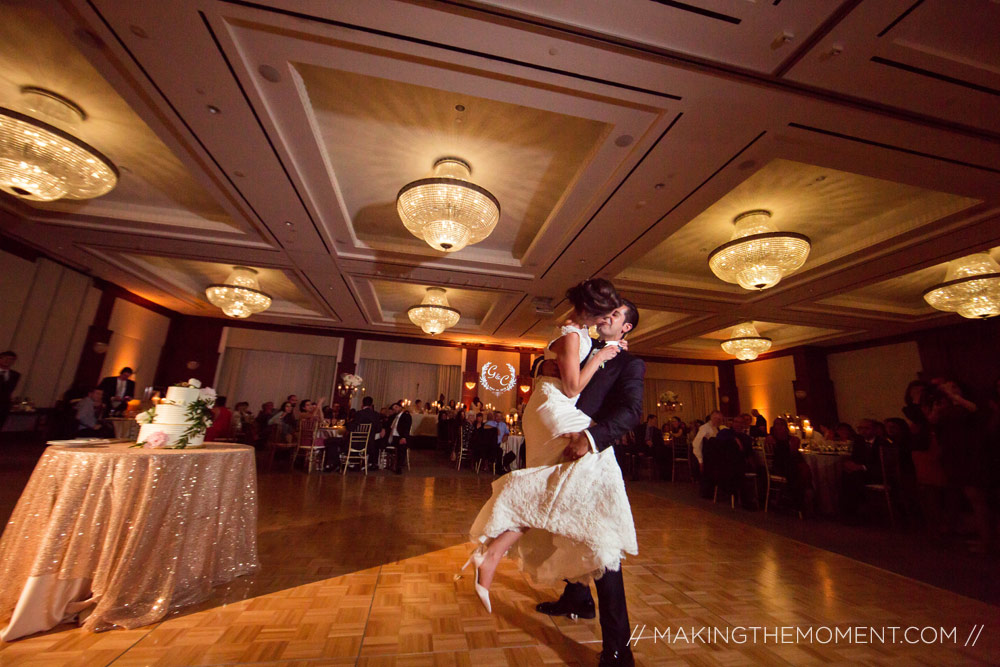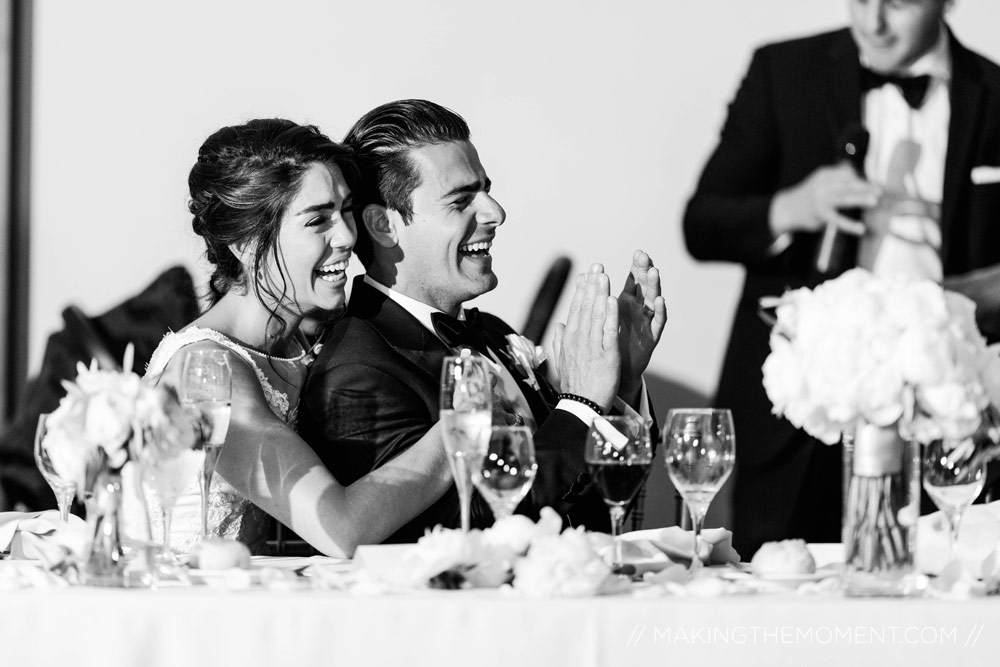 Toasts are always fun.  What makes them more fun?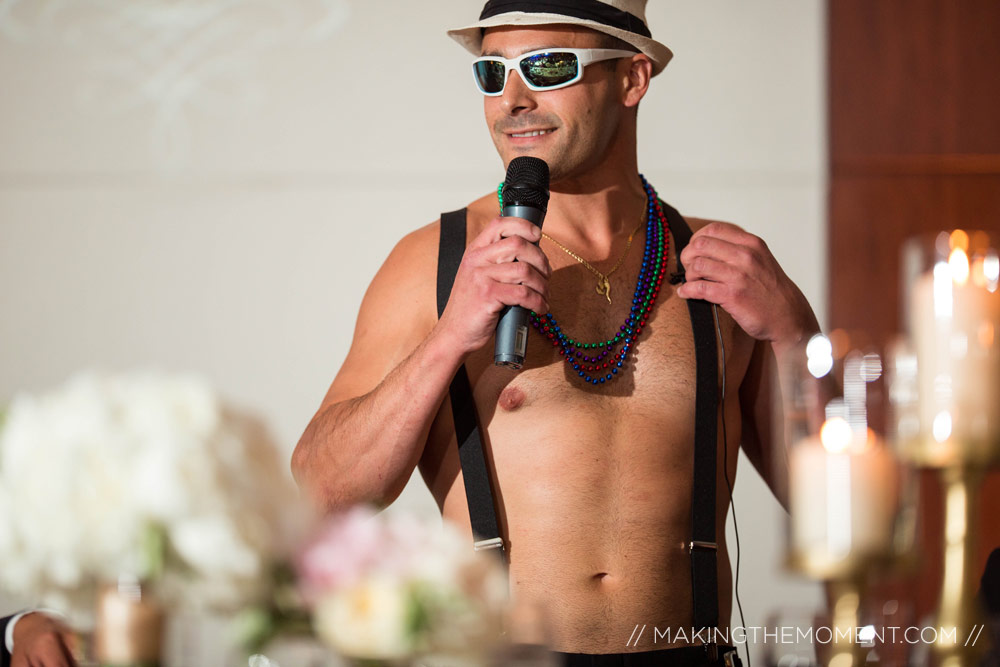 When your brother raps a beastie boys song shirtless.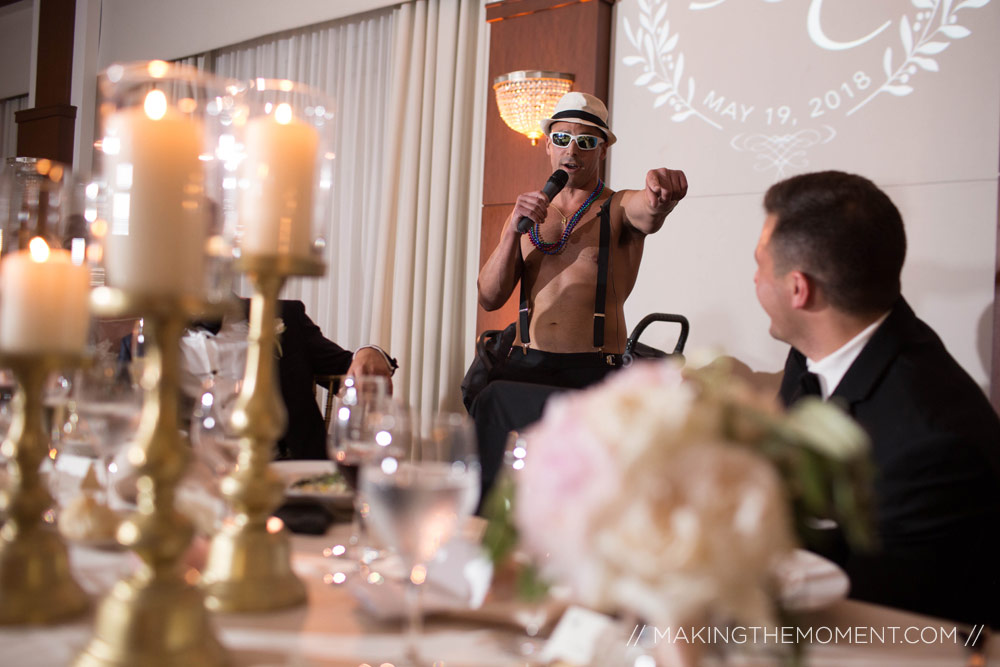 Creative subtitle contest; and go!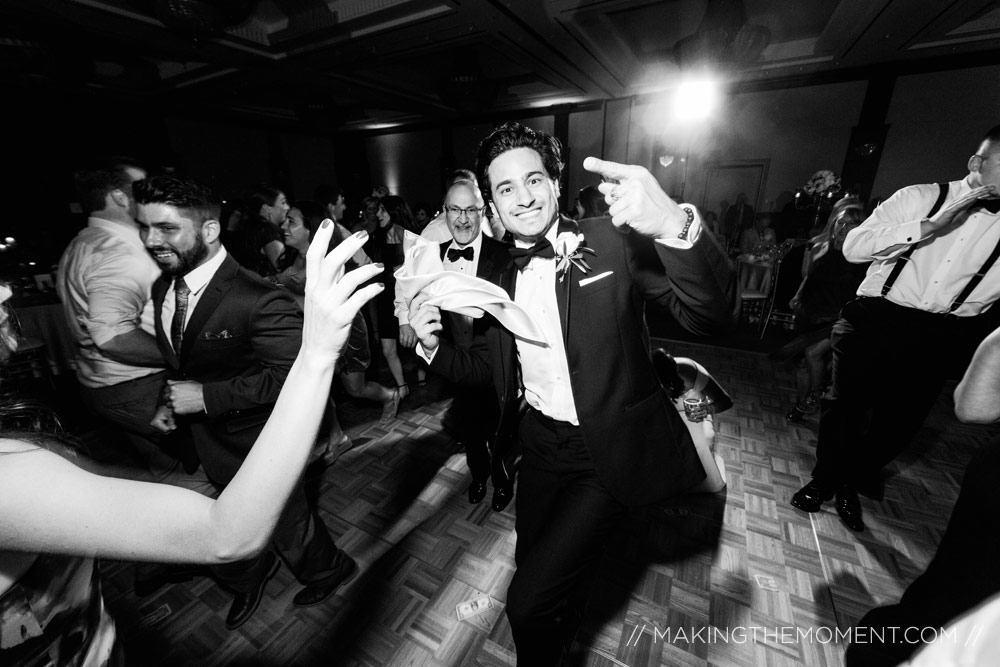 Carmen and Gabriella celebrated their wedding reception at the Intercontinental Cleveland all throughout the night.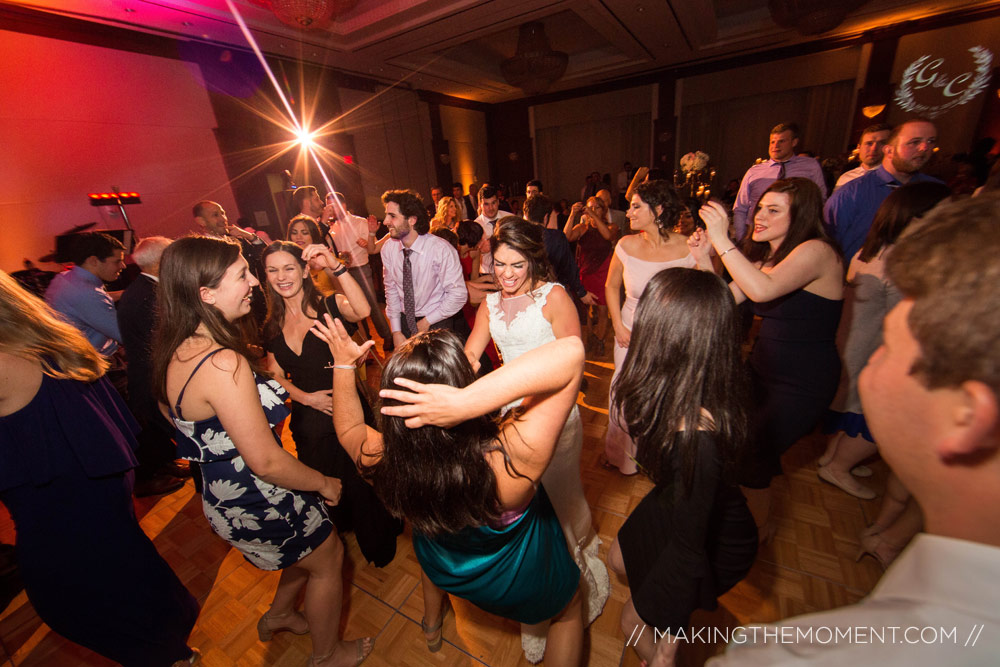 Carmen. Gabriella.  Please enjoy many years ahead.  It's been a great honor being your wedding photographer and storyteller.  Thank you so much for the great privilege.