Double Rainbow. Oh-ma-god. It's a double rainbow all the way. WoooOOoahh! Yeah! It's So Intense.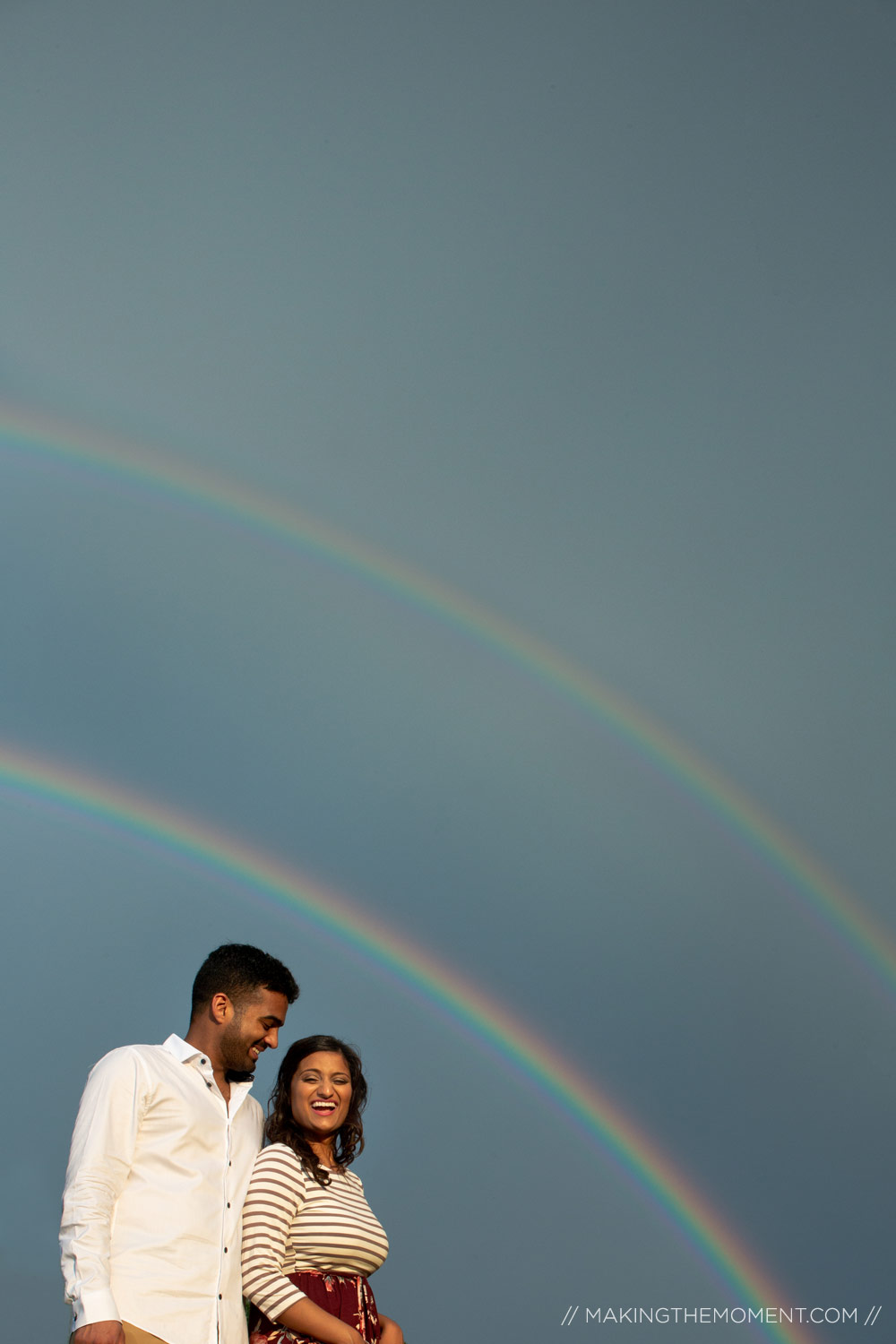 Full on double rainbow all the way across the sky.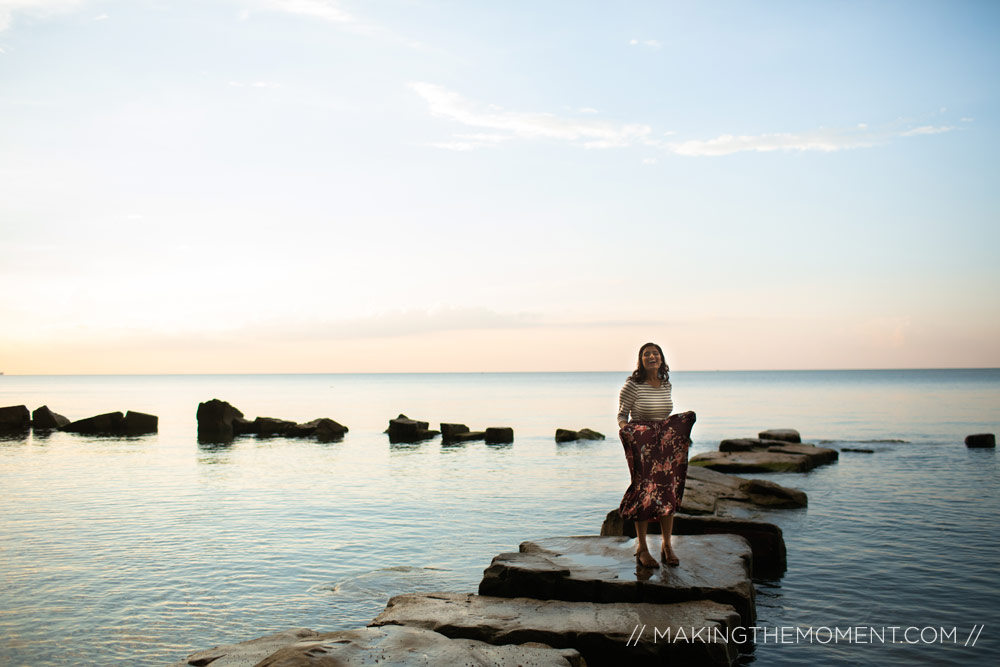 What does this mean? For those of you who have no idea what I'm referencing, please take a moment and watch this video;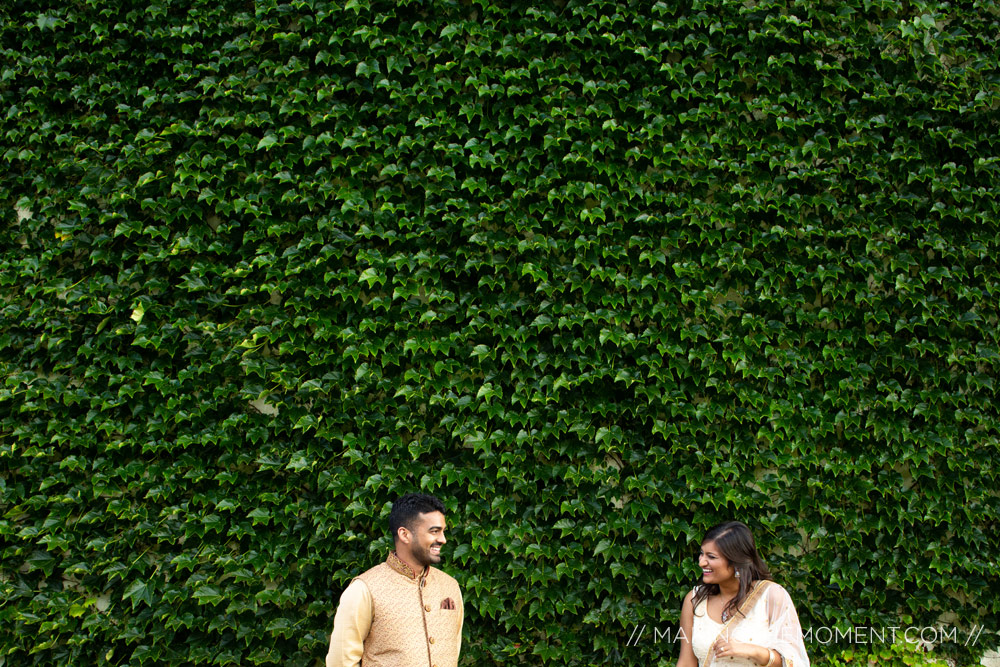 Legit; Nita and Vic's engagement session in Cleveland was visited by the ultra-rare occurrence of a double-rainbow. In all my years as a wedding photographer, I've never once had the privilege of photographing a rainbow during a session.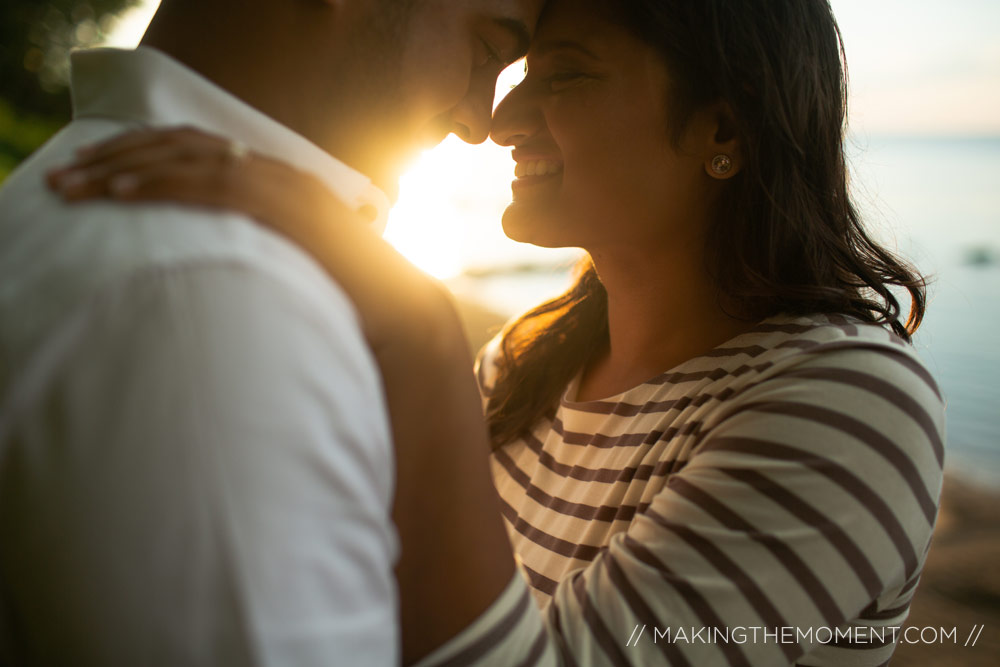 To be perfectly honest, although the DR [ my new vernacular for double rainbow ] is a rare phenomena during my engagement sessions, what I most enjoyed during our time together was spending time with Nita and Vic.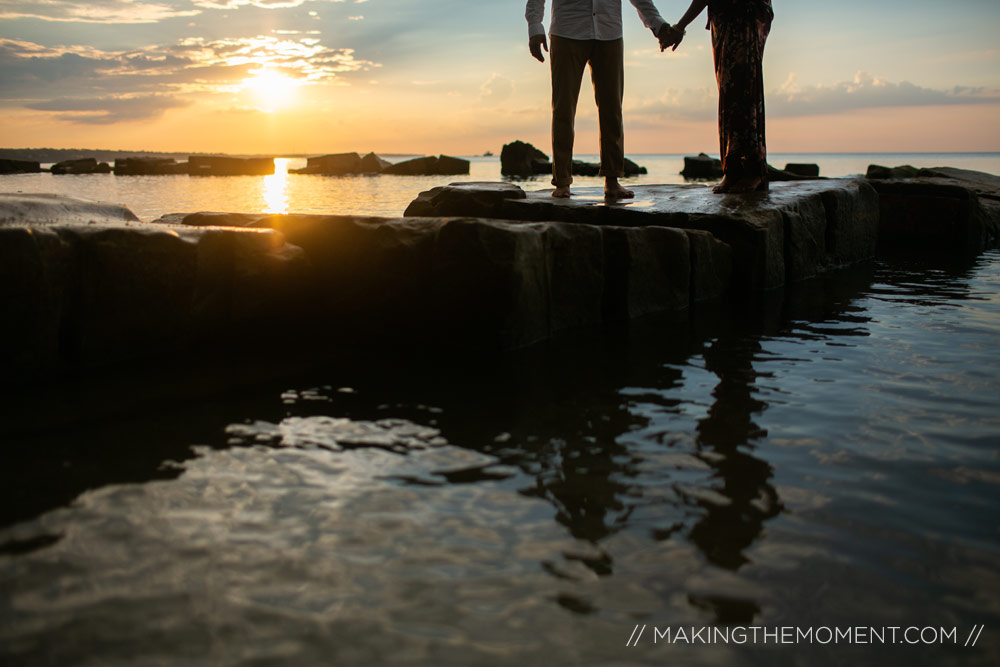 Seriously; I really liked time with them.  Sara and I spent the evening with them, and we kept commenting on how easy going and fun they were.  It legit poured rain hard during the middle of our session time, and rather than stress or overly concern themselves with what they couldn't change, the two waited patiently for the weather to clear so we could keep having fun.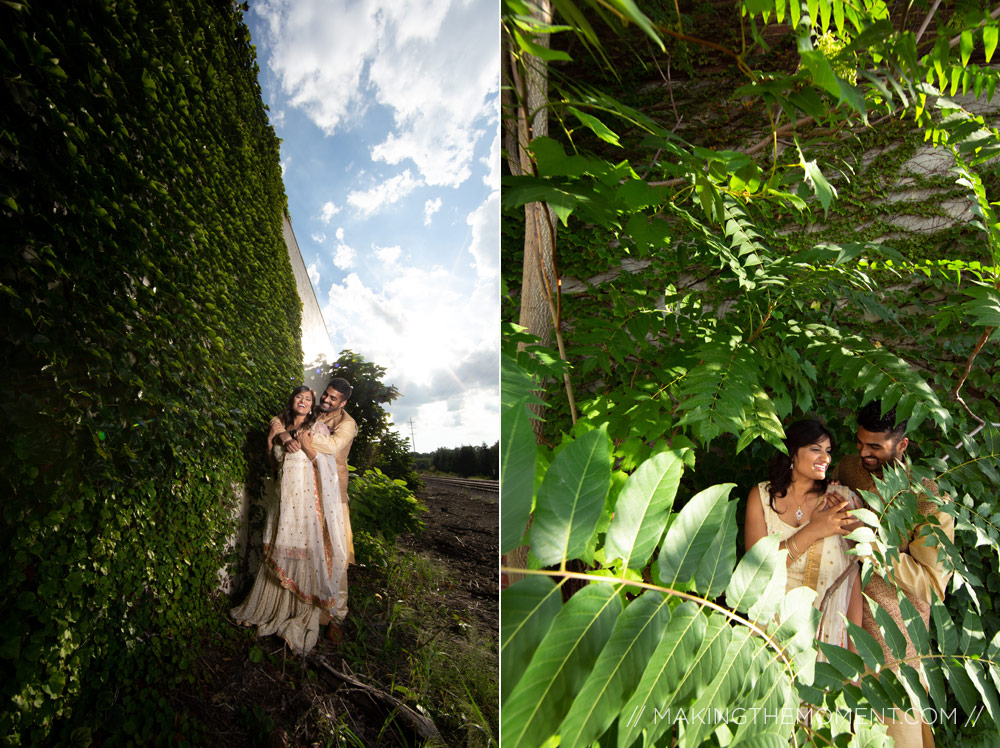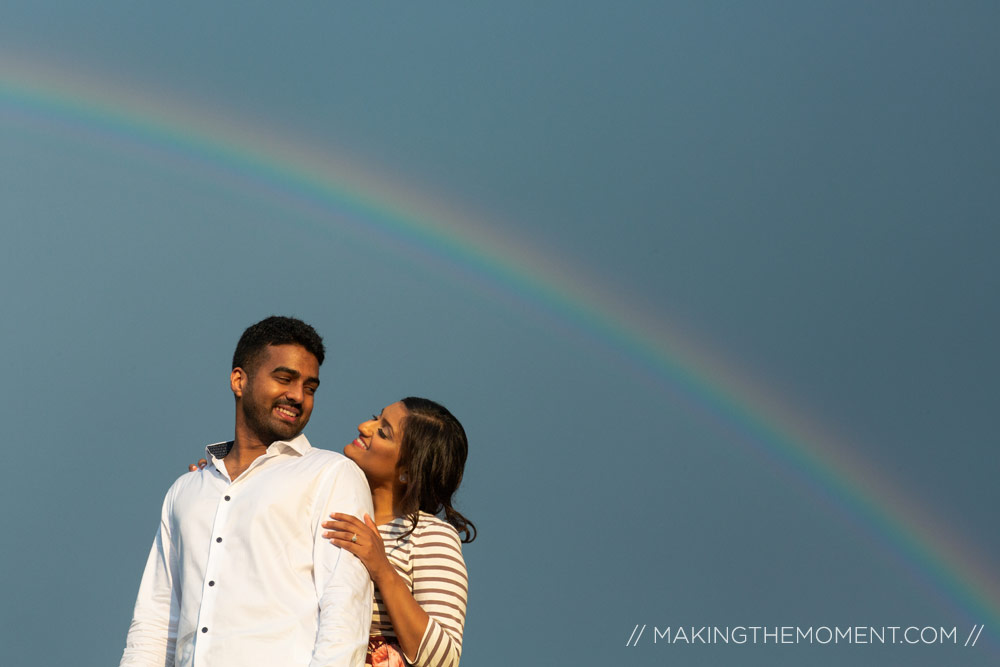 That's a function of who they are [ positive people ] but also a function of their belief in us as wedding photographers; as well as their trust in my basic ability to read the weather forecast I suppose.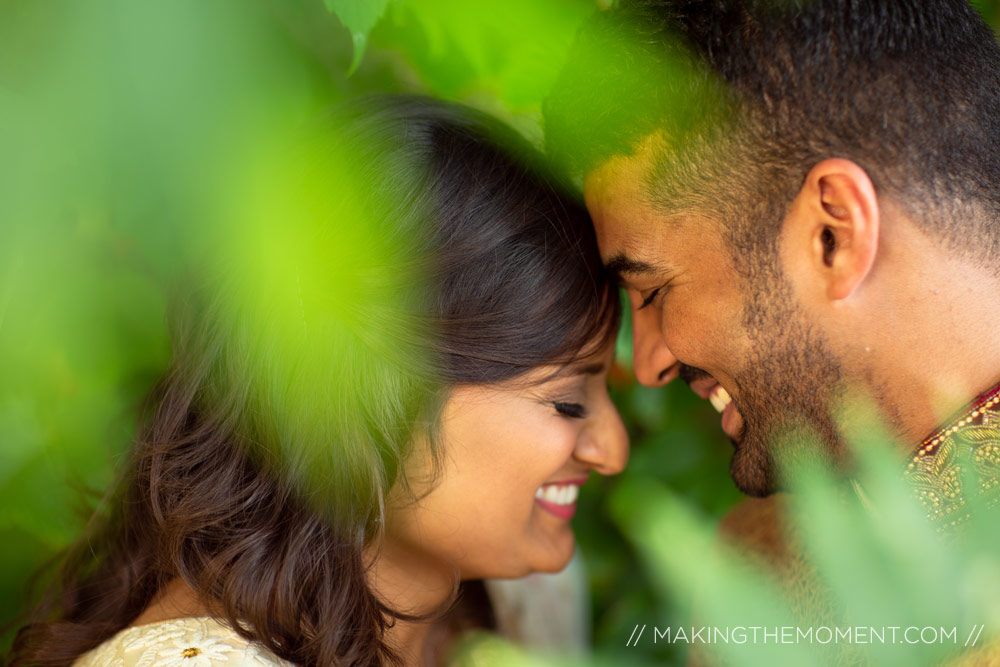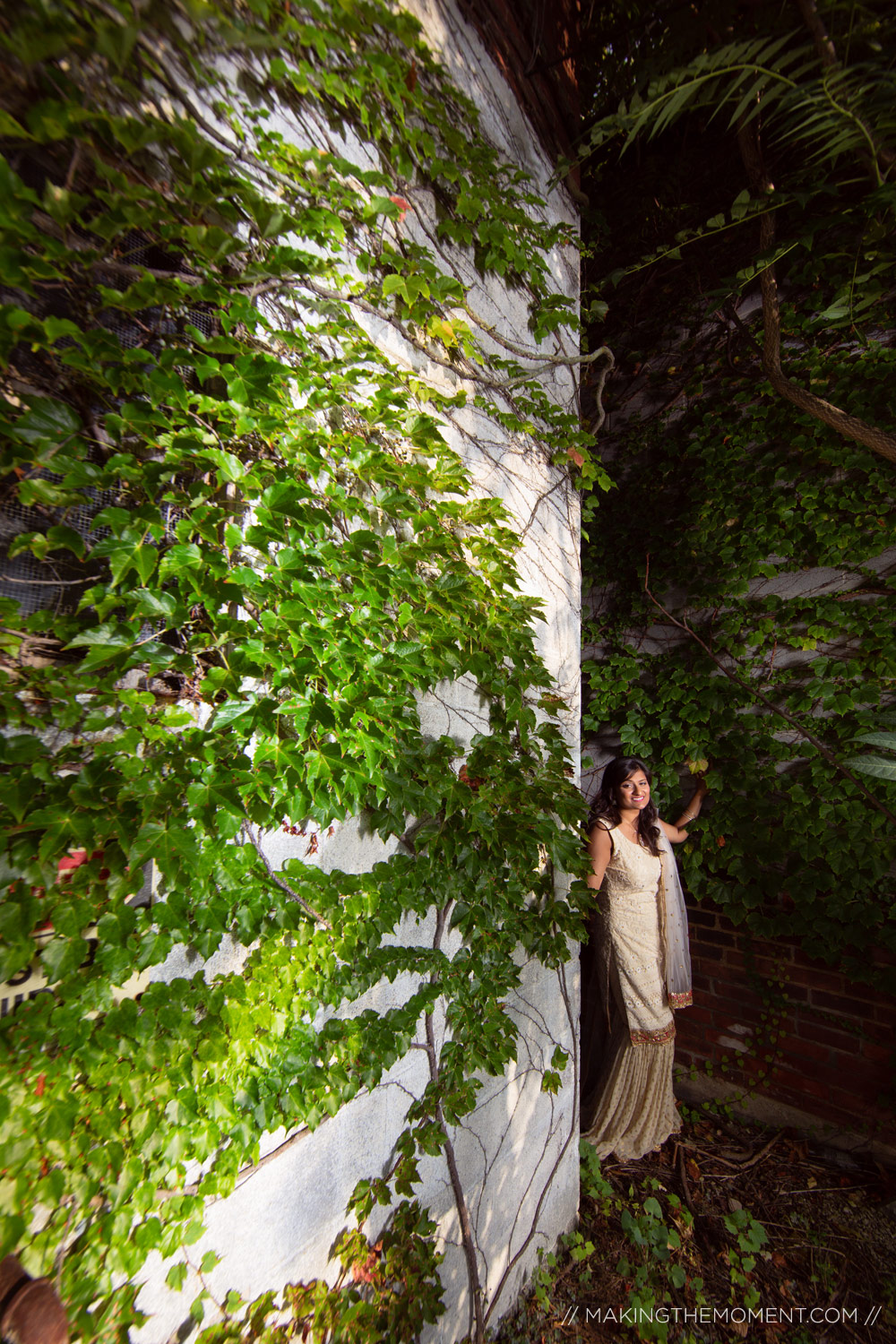 Nita and Vic are more than just "customers" to us [ and this is true of so many of our couples, but especially true in this case ].  Nita has taken the time to travel up from Cincinnati to our cleveland offices twice now to continue to build a friendship with Sara and myself. We share often this simple saying "Come as Clients, leave as Friends" [ it's a large metal and wood sign we crafted that hangs in the entryway to our offices ] but it's meaningful to me when couples take the initiative to pursue deeper friendships with us.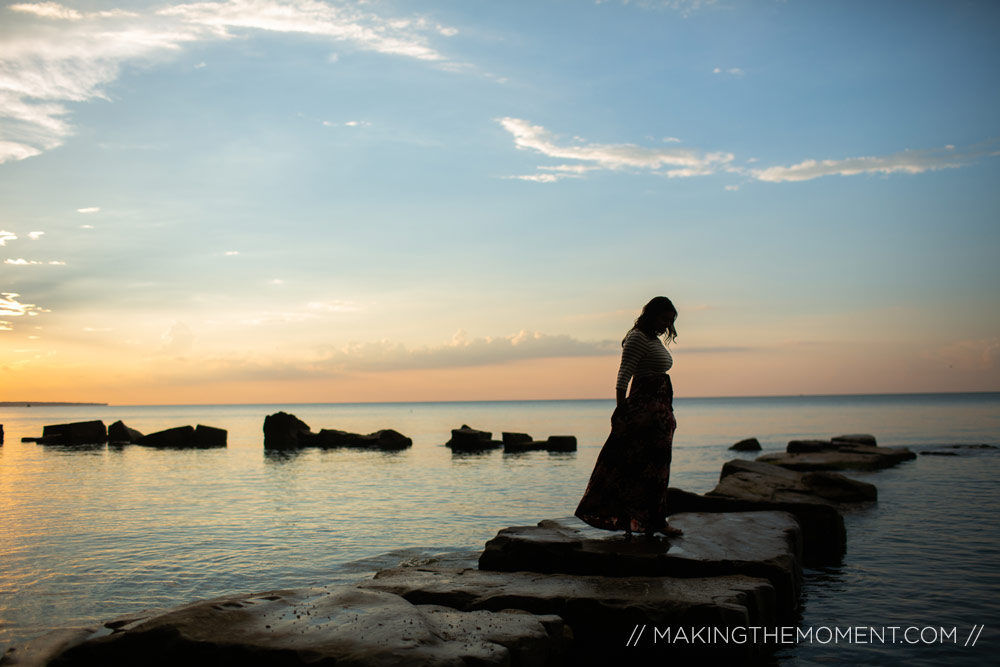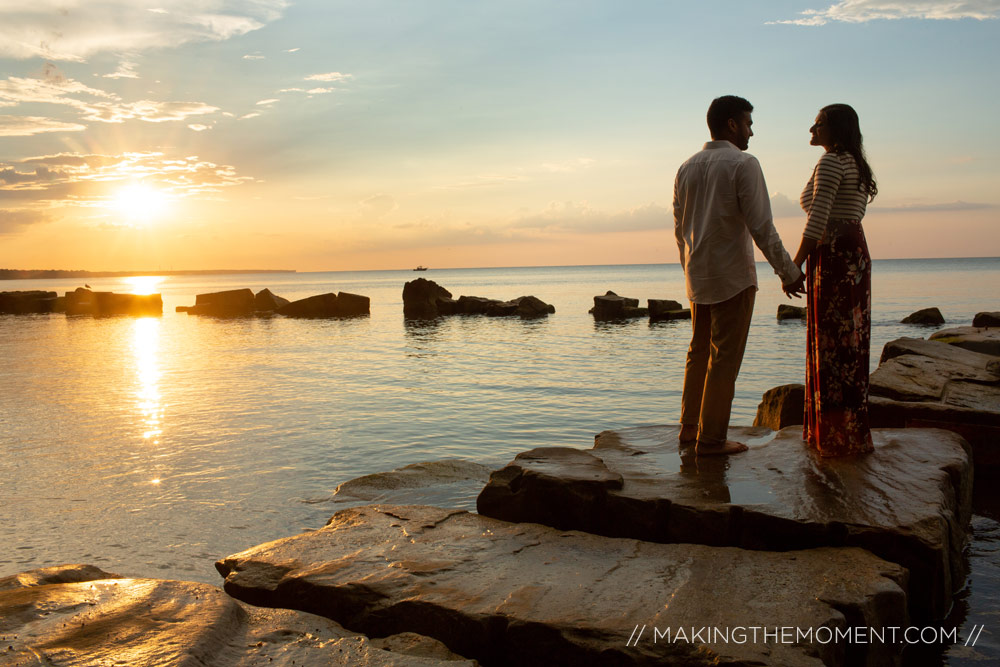 These two are gems of people.  I'm so thankful that we get to photograph their upcoming Indian wedding this coming year.  More than the artwork we'll craft for them and their families, I'm excited to see the friendship and memories that will come from our times with them.  Cheers to you my friends!