Sam and Zak have history. They've got backstory. After ten years; you know what I mean. They've fought for and won a love that has merit and meaning.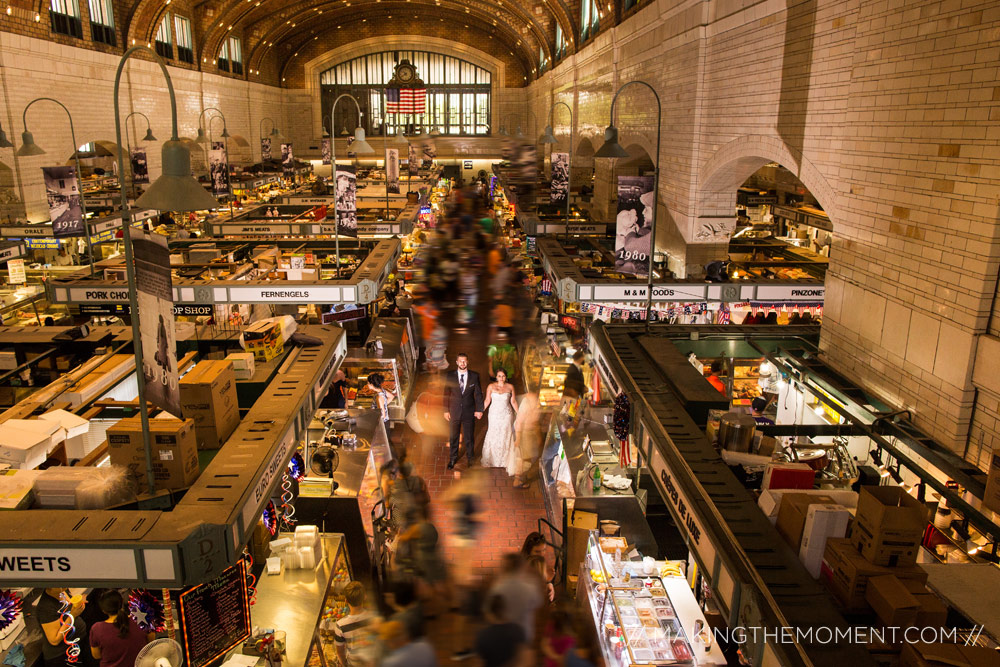 As their wedding photographer; my photography is only meant to tell the story of their wedding day, but as an artist I believe what's most important is that my work honors their entire story.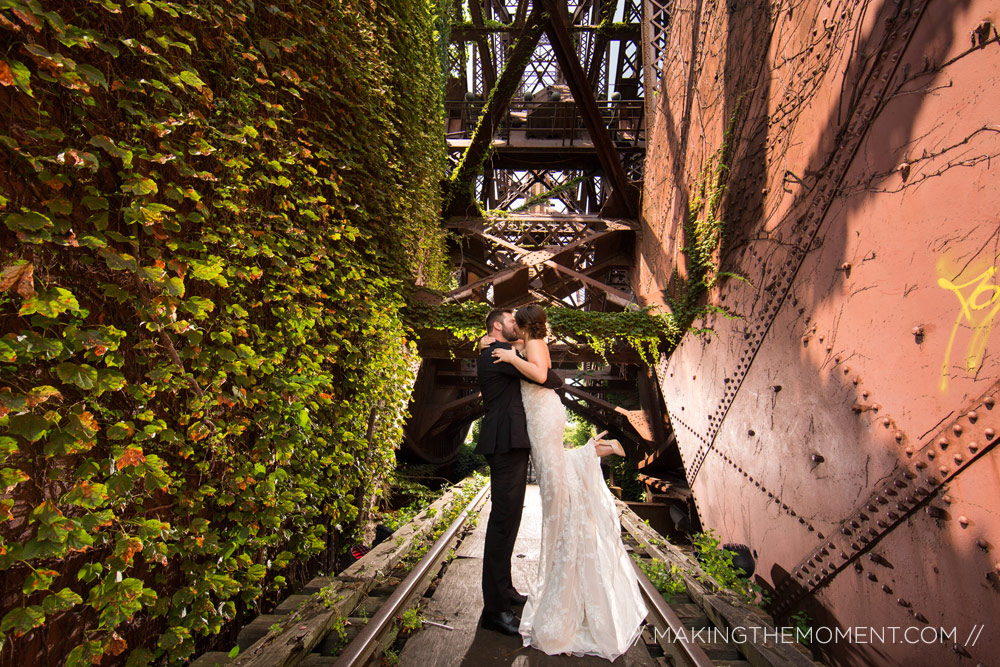 Sam and Zak; I'm so pleased I was chosen to be your wedding photographer.  In cleveland, you have no shortage of your choice when it comes to picking a photographer for your wedding, so it's a double honor you chose our work here at Making the Moment.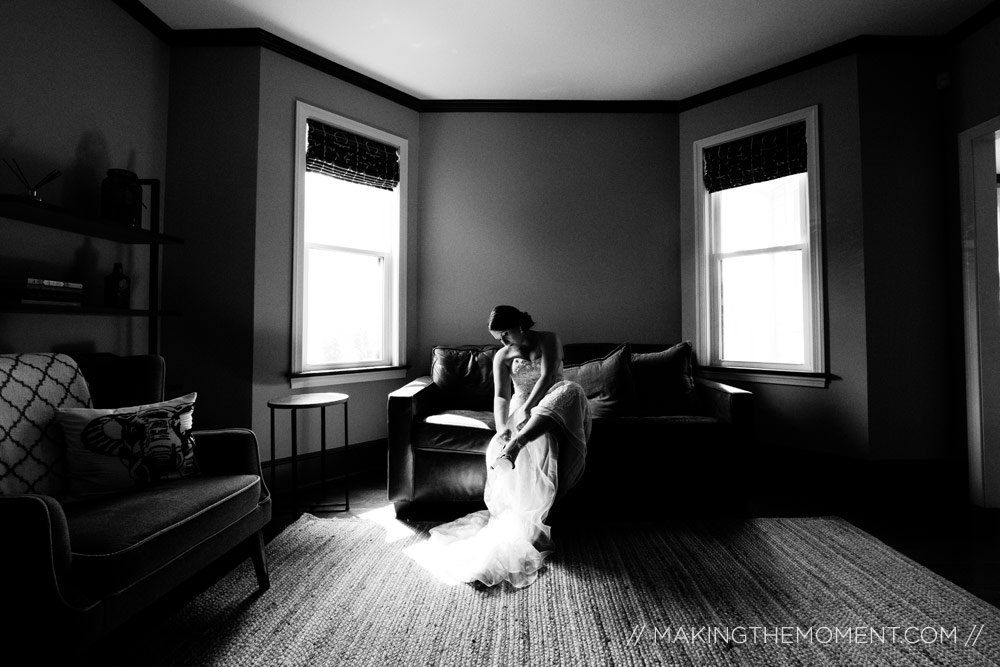 Sam voiced to us a few times that she loved our wedding photos because she didn't want the typical "posey-pose" wedding photography, but she wanted a more candid approach to her wedding day.  Sam [ prior to moving out of the Cleveland area ] once worked in the wedding industry, alongside Marigold Catering; so she has a different history with weddings from other engaged brides.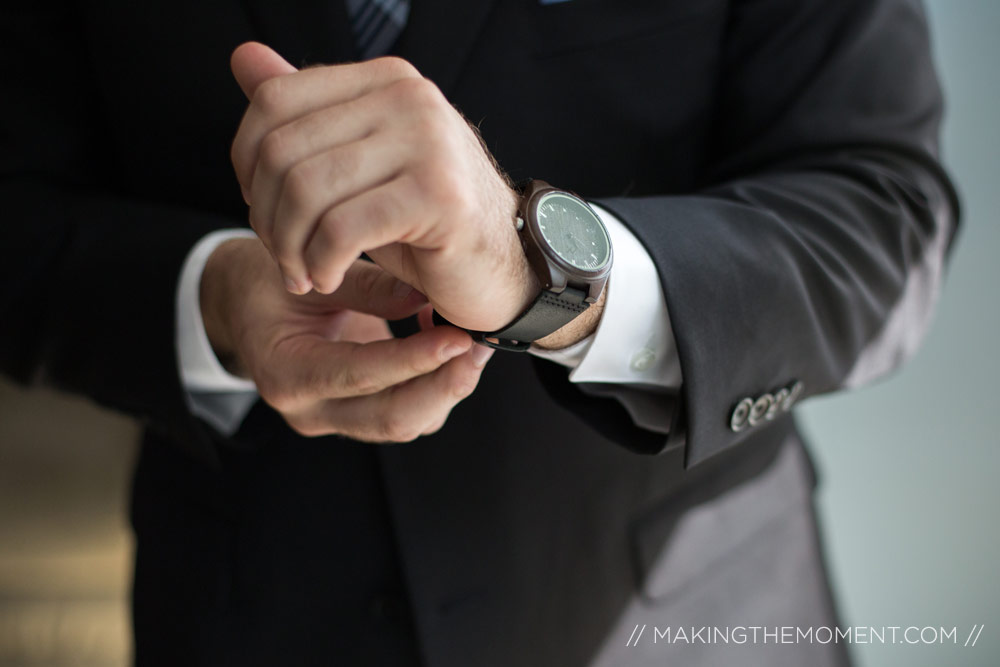 Because of her work with Marigold Catering, Sam had seen a lot of wedding photographers at work, and had seen her share of wedding photos, and she truly wanted to find someone she could trust that wouldn't give her forced or awkward wedding pictures.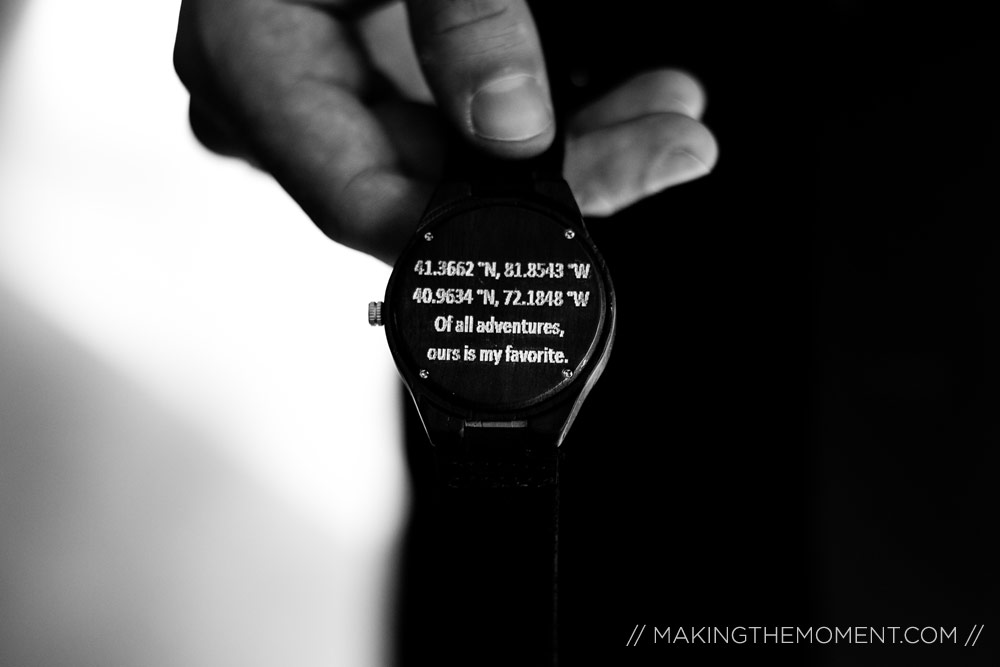 Ten years together; the two met at Baldwin Wallace College in Berea Ohio.  Sam is from Buffalo, while Zak is from the Cleveland area.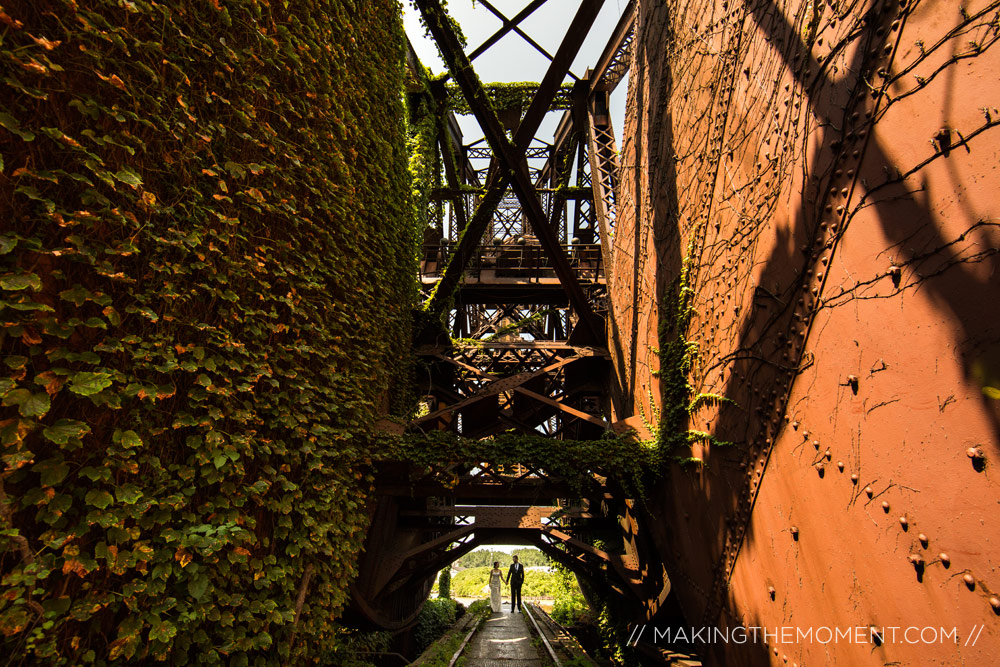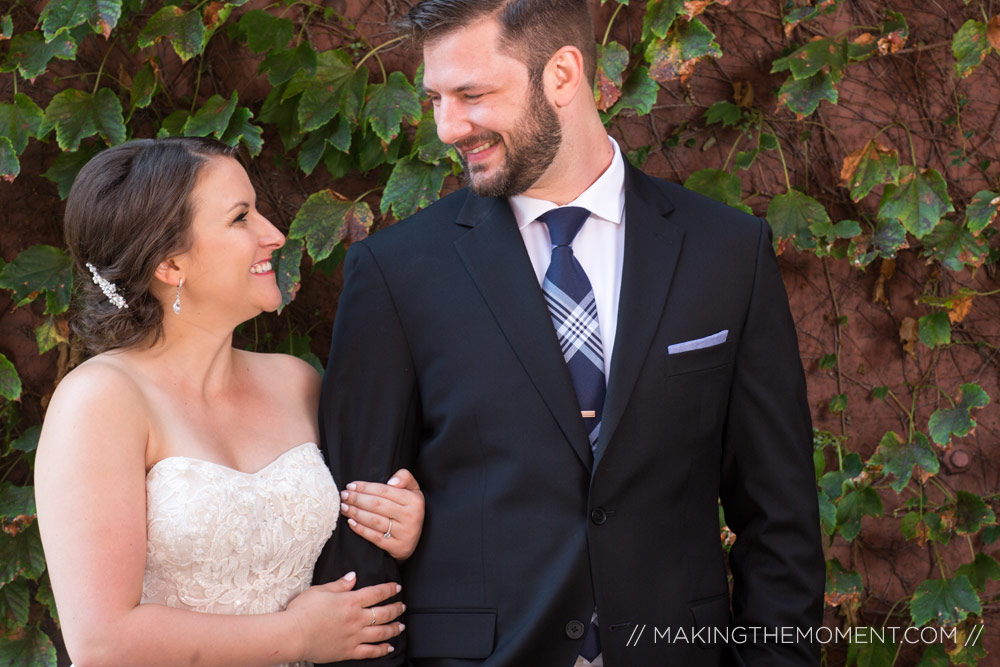 Those smiles; those are real.  I never ask couples to force anything on a wedding day.  So many wedding photographers do, and it's so obvious how canned and phoned in it is.  I love real and authentic.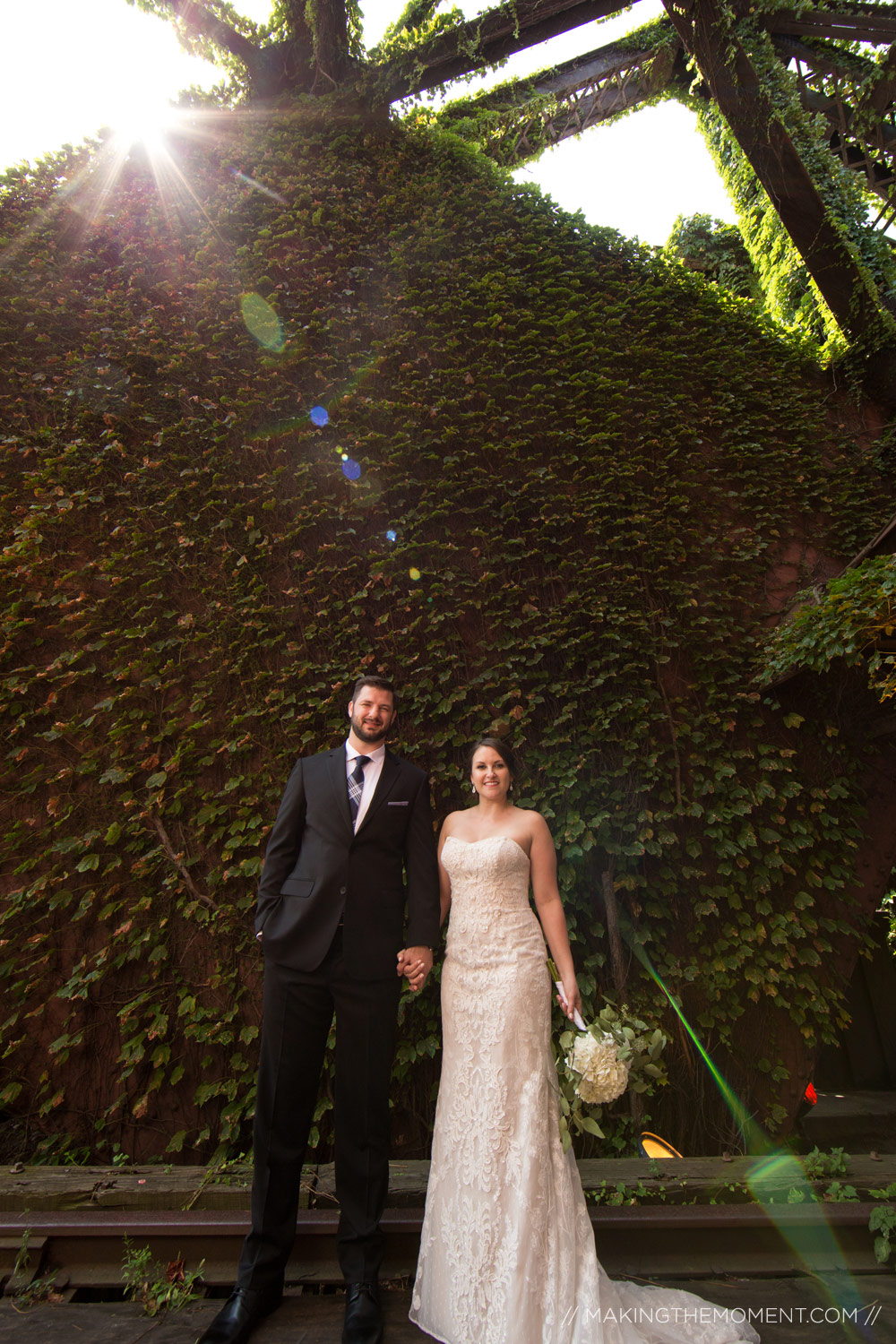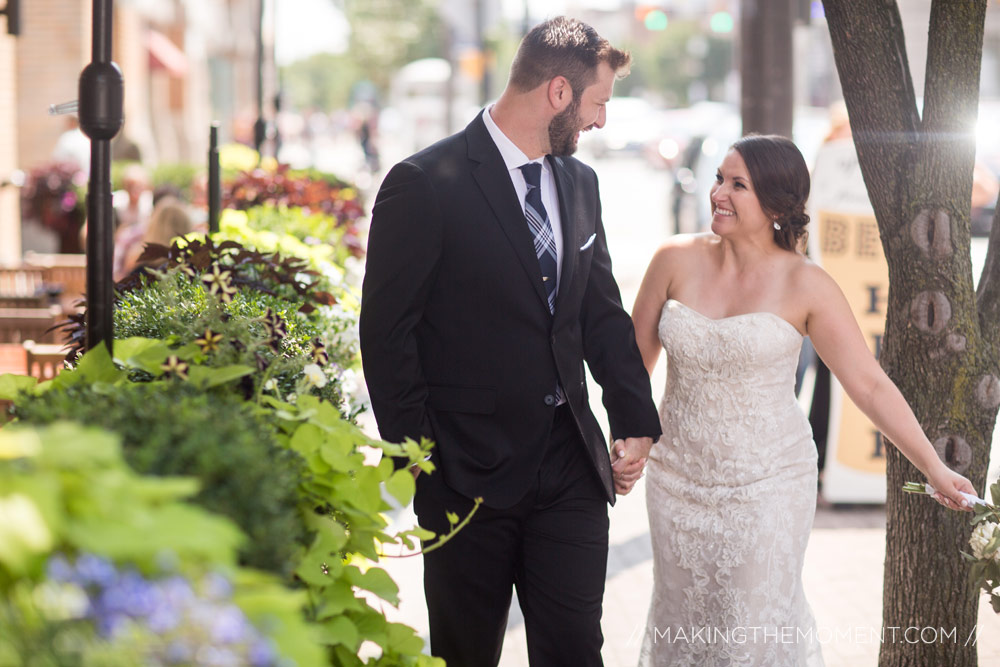 So much of my work as a wedding photographer is really found in story-telling images.  Candid wedding pictures really make so much more of an impact when it comes to the overall picture I'm trying to paint of a wedding day.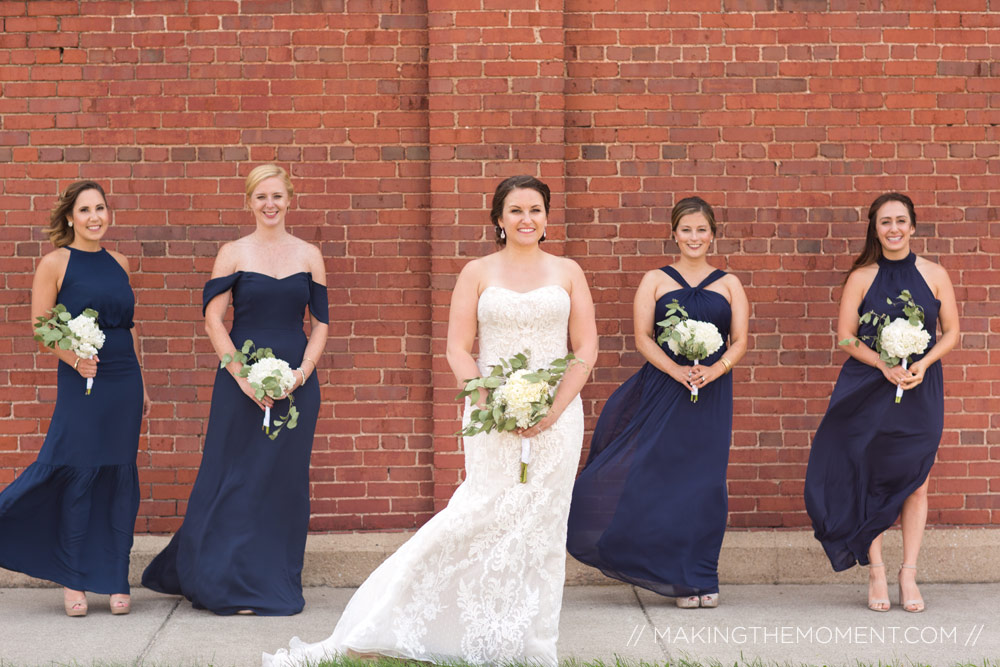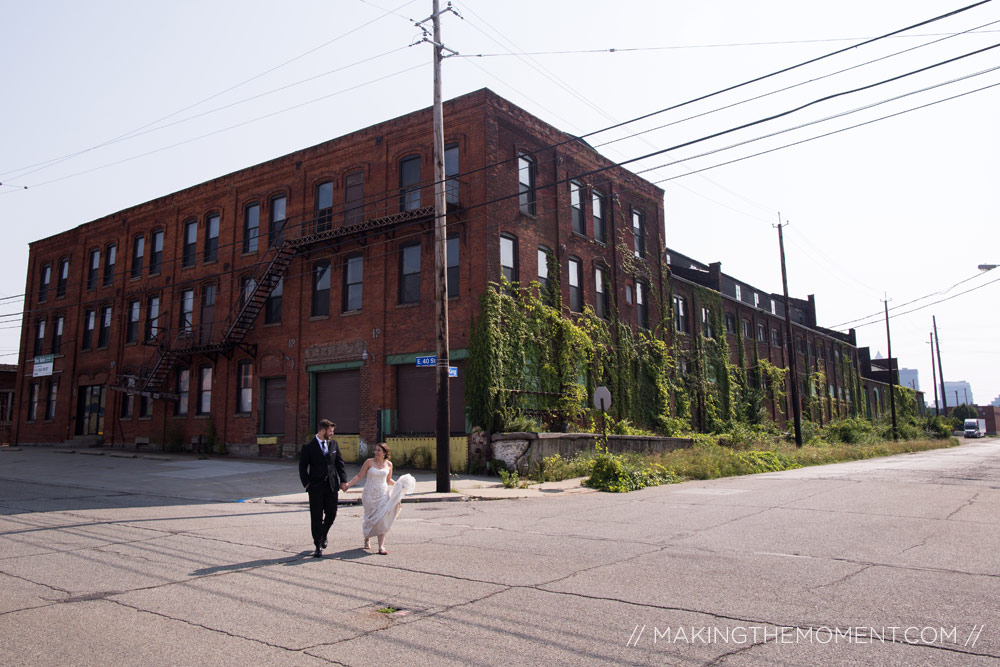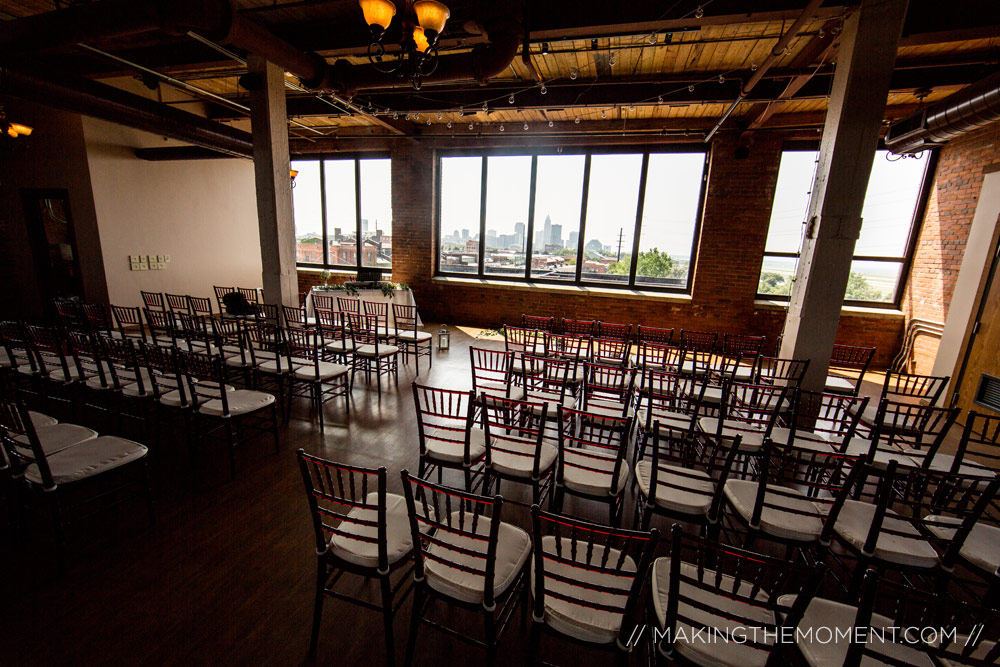 Their wedding ceremony was at the Ariel International Center in Cleveland.  If you say the words "Ariel International Center Wedding" quickly, it sounds like you're saying "Area for International Centaur Weddings", which would be a region designated for half-horse half-humans to be wed.  #areYouReadingOurBlogsOrJustLookingAtOurPictures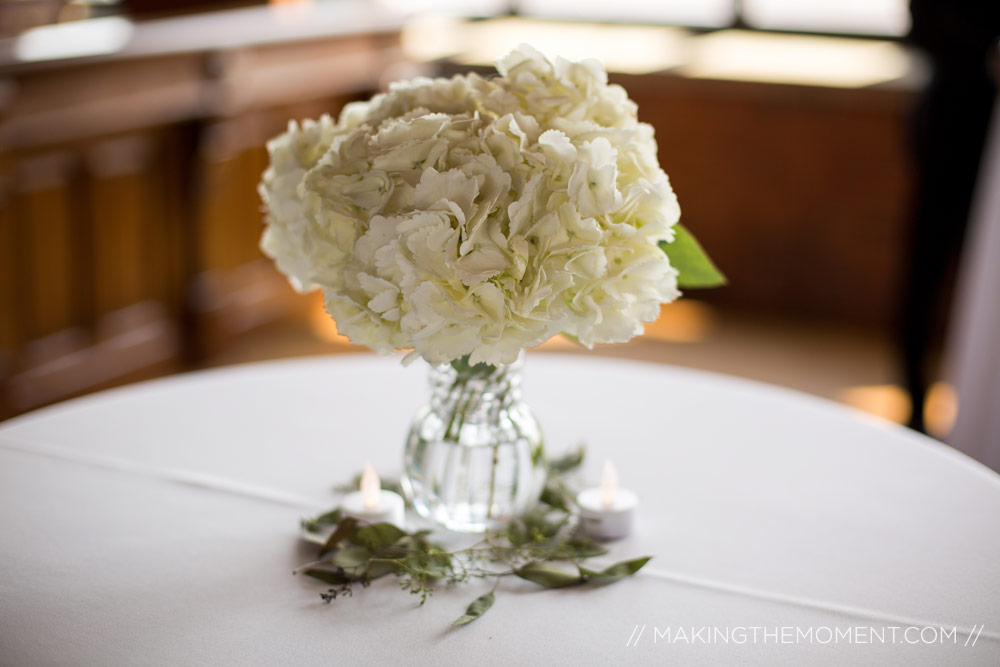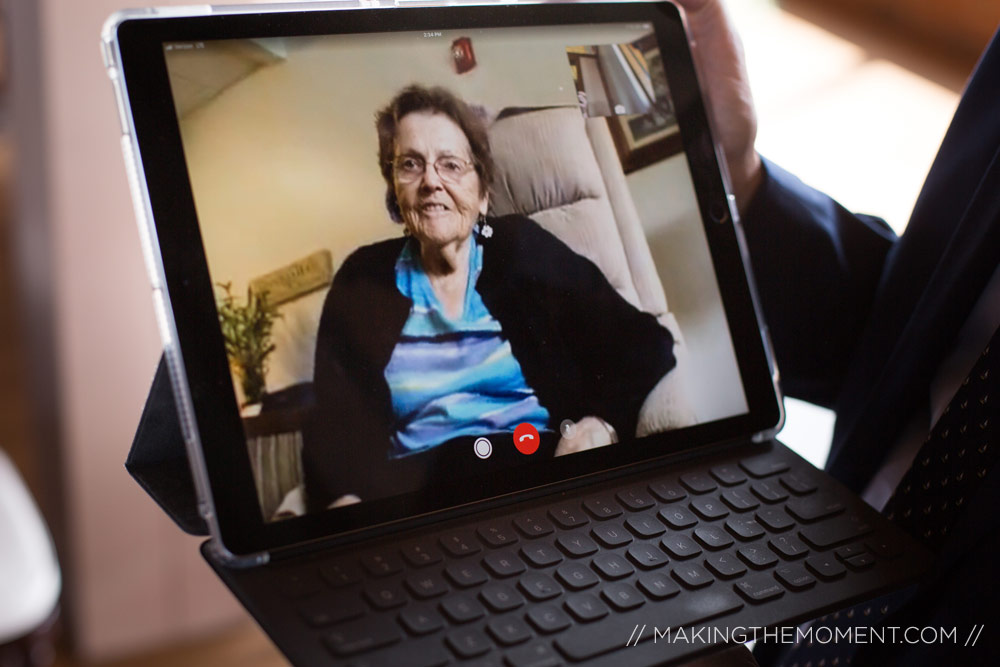 When a loved one can't make it to the wedding ceremony.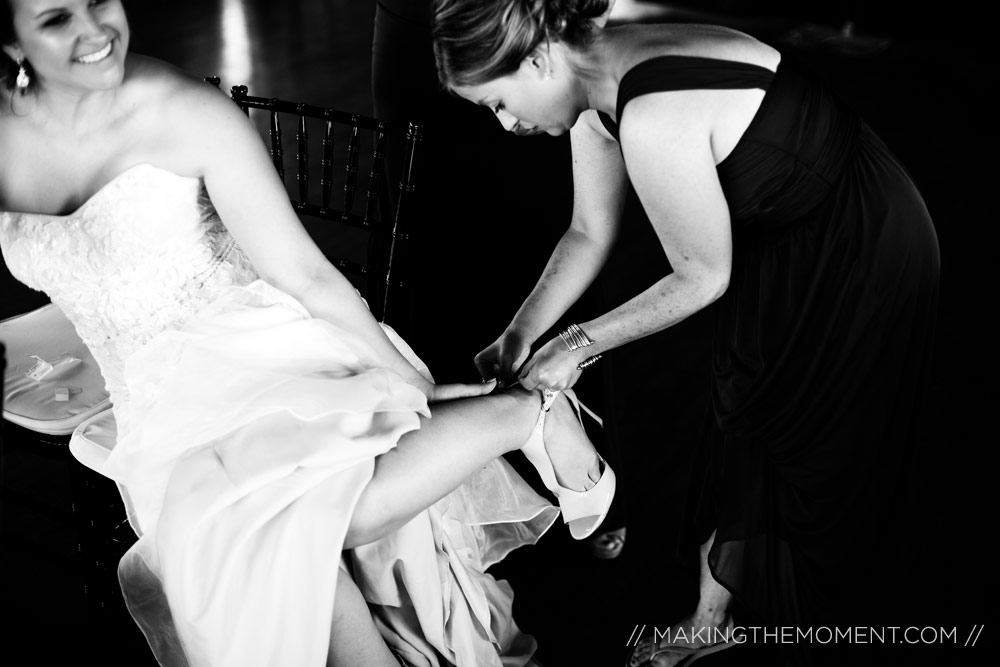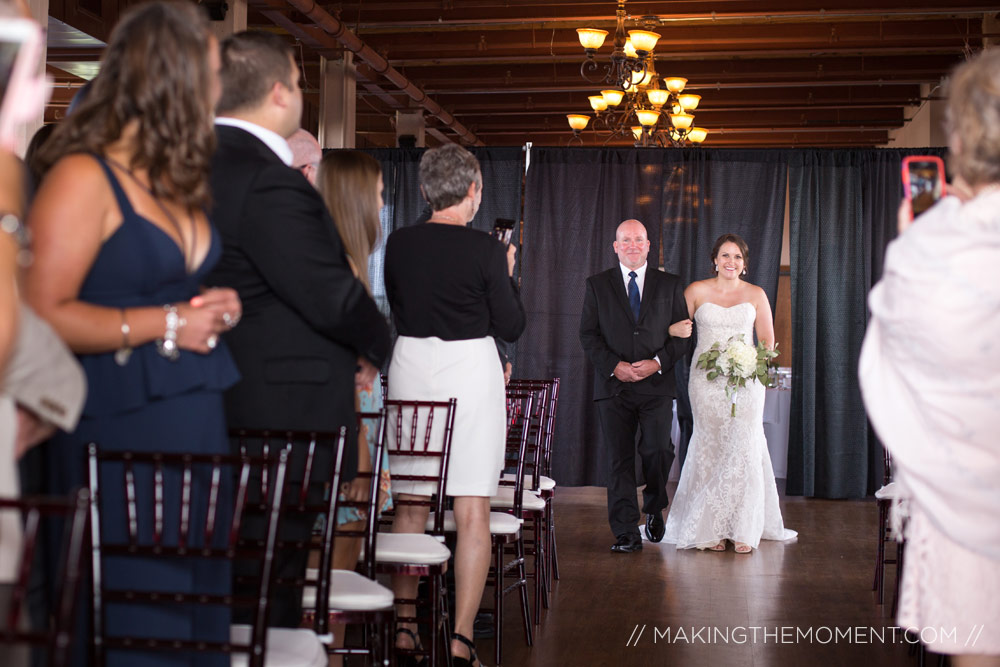 Kudos to you Glenn.  So often when a father of the bride is escorting his daughter down the aisle he has such a somber sad face; I loved seeing Glenn smile as he walked Sam to Zak. You can tell he was proud of his daughter.
Sam chose the Ariel International center for her wedding ceremony because of her work with Marigold Catering.  She said she "fell in love" with the Ariel International Center while working for Marigold, and knew she had to have her wedding and reception there.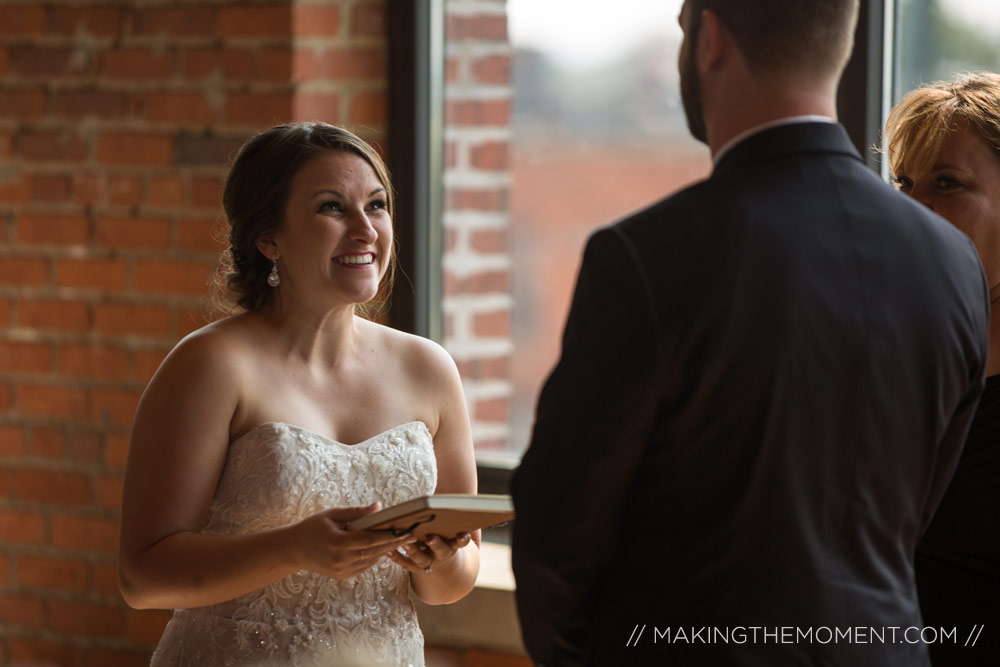 Write your own vows for your wedding. I know it's subtle; but really taking the time to pen your heart and intent to your beloved has so much more of an impact.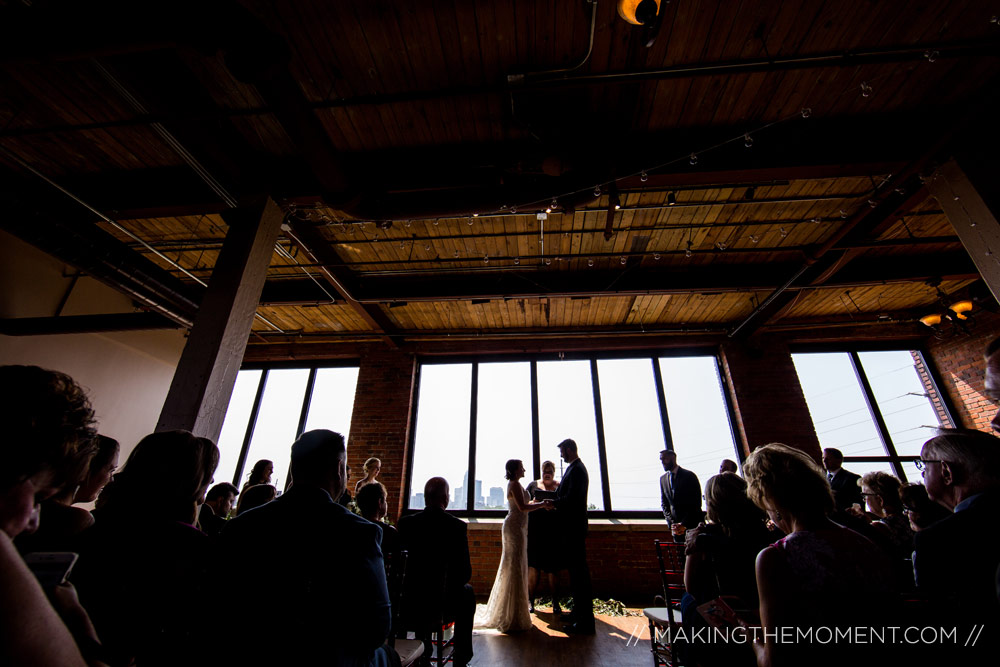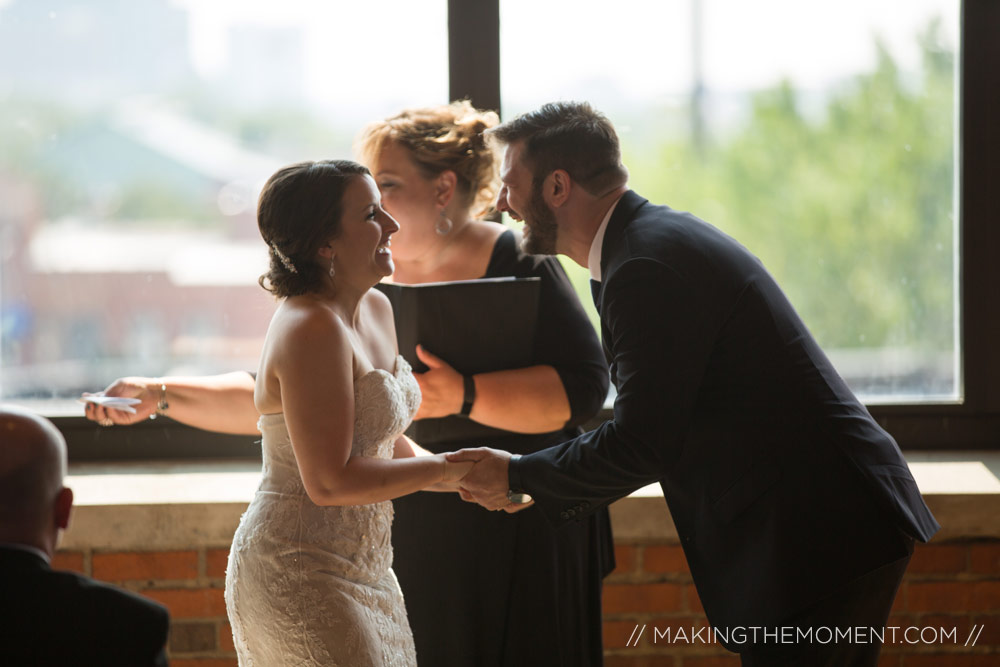 I love the unexpected joyful moments that break in and throughout a wedding.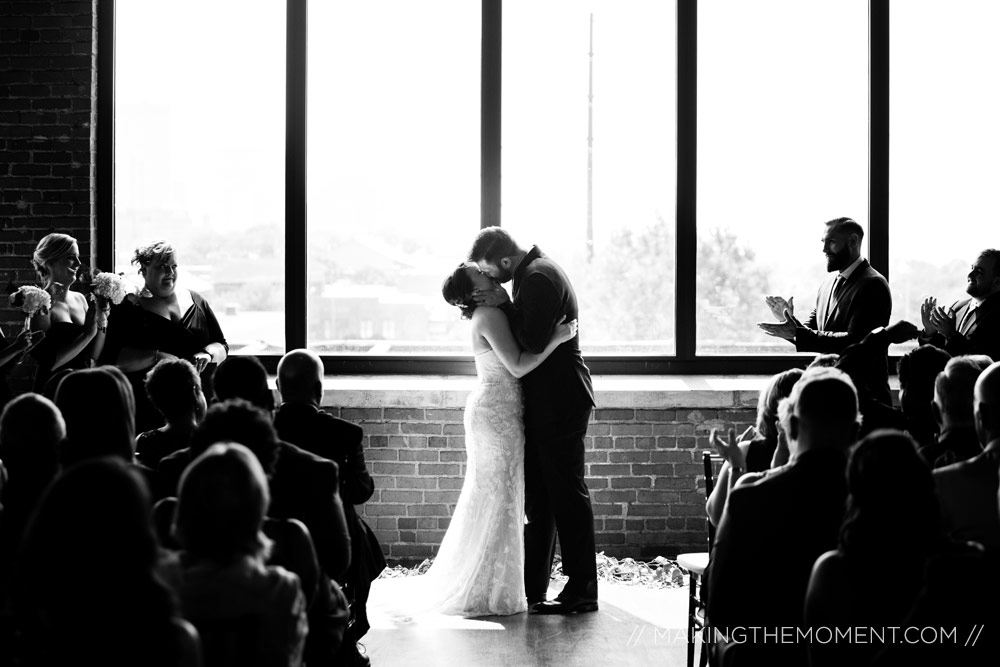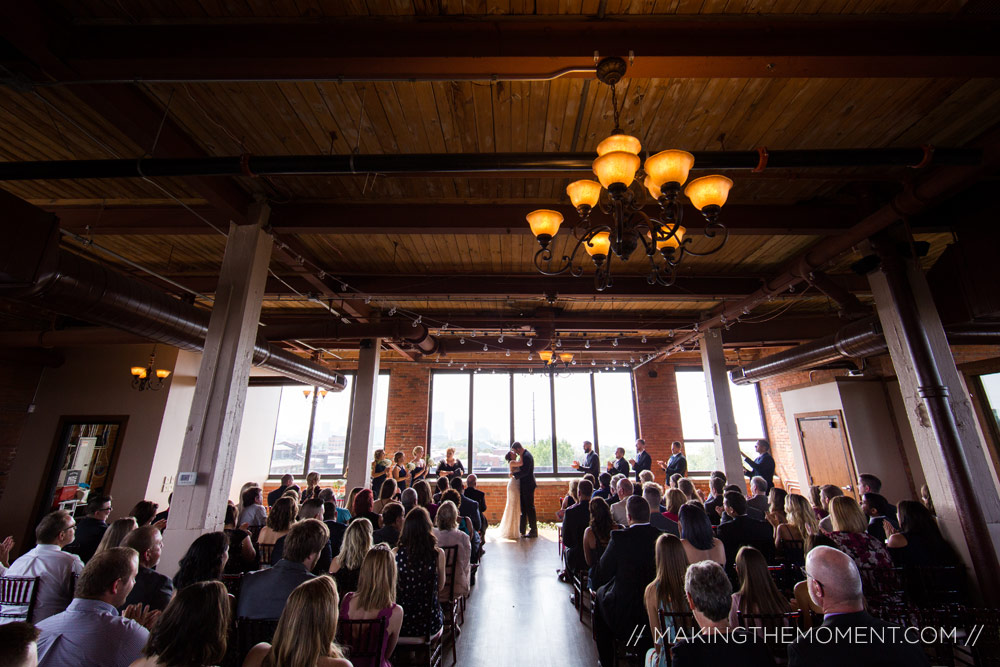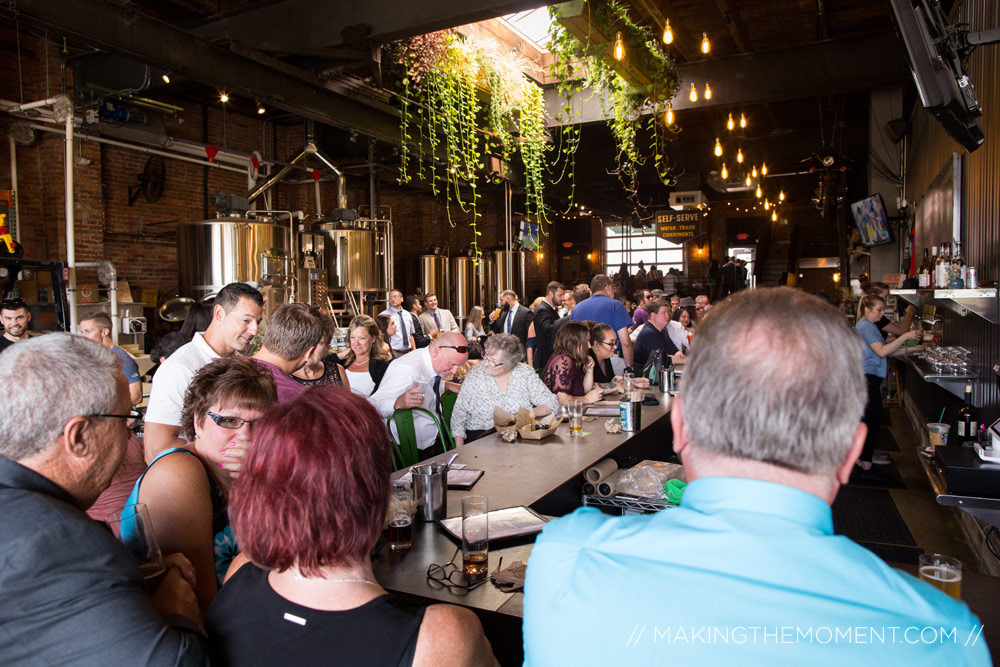 After their wedding at the Ariel International Center [ #CrossCulturalCentaursInLove #ReadEarlierToUnderstandWTFiAmWriting ] the wedding guests were invited to the Noble Beast Brewing Company [ which sounds like a place where the aforementioned centaurs might brew tasty beverages ] for cocktail hour.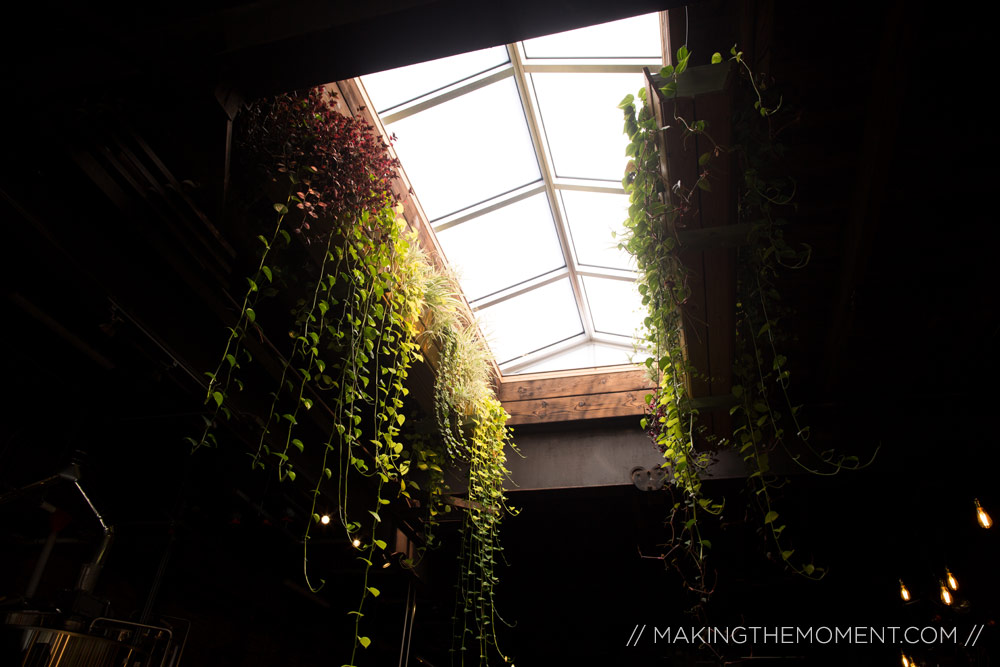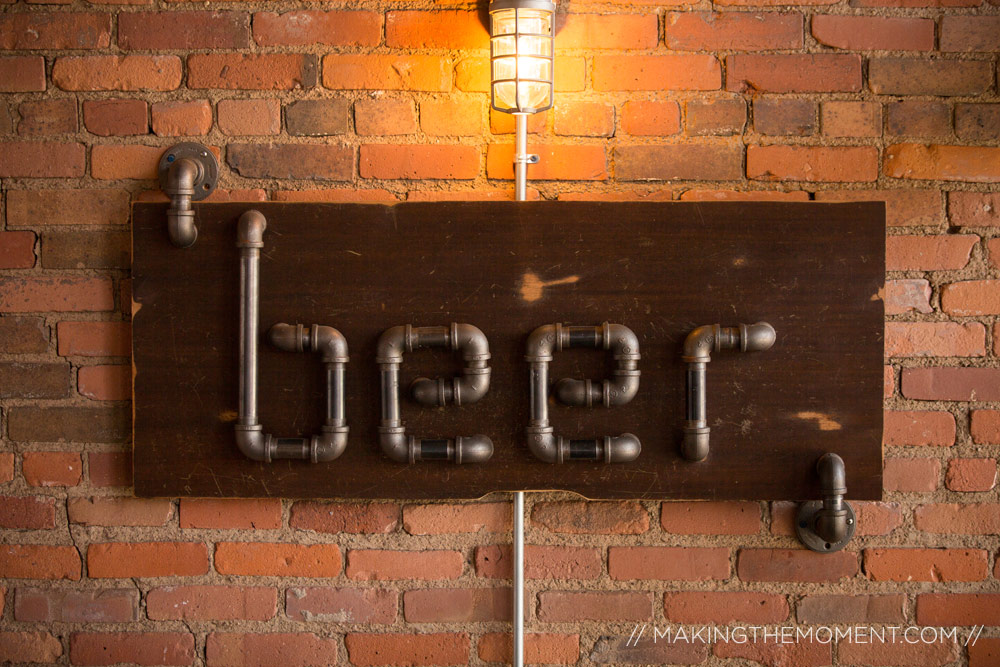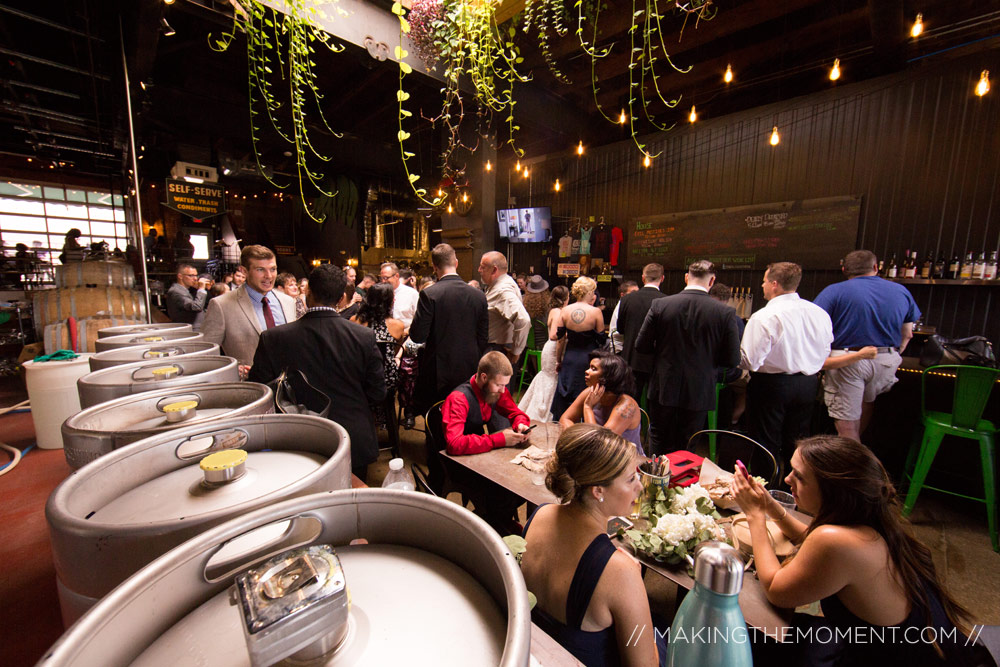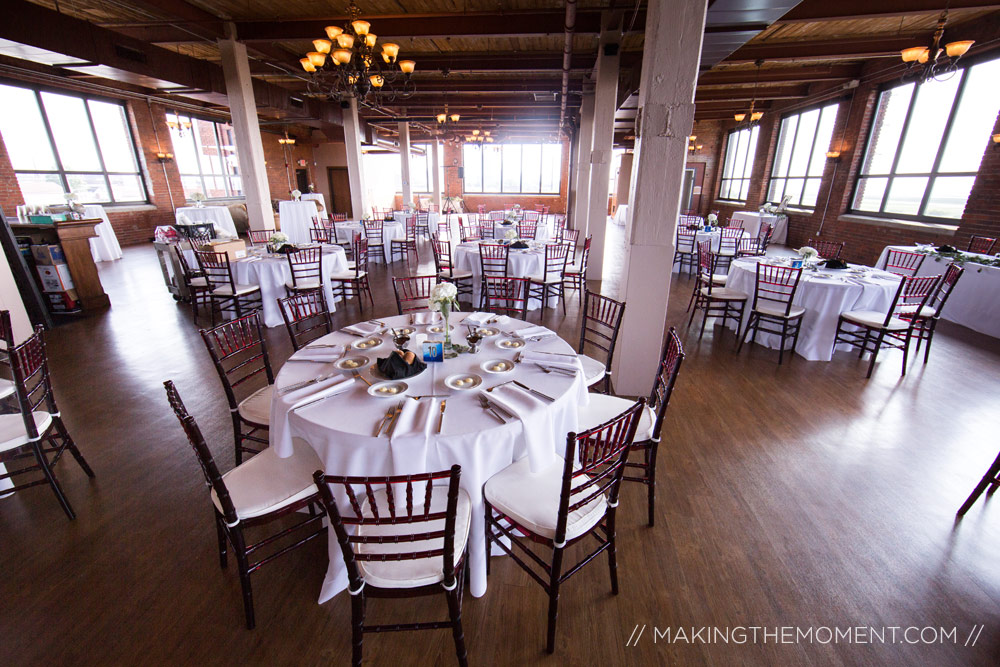 Back at the Ariel International Center, the reception was all ready to start. One of my favorite pictures to grab for my couples is the reception room all ready and set-up. It's not always in the cards, but it's so nice to show them their reception design vision in full as they never get to see it in this manner.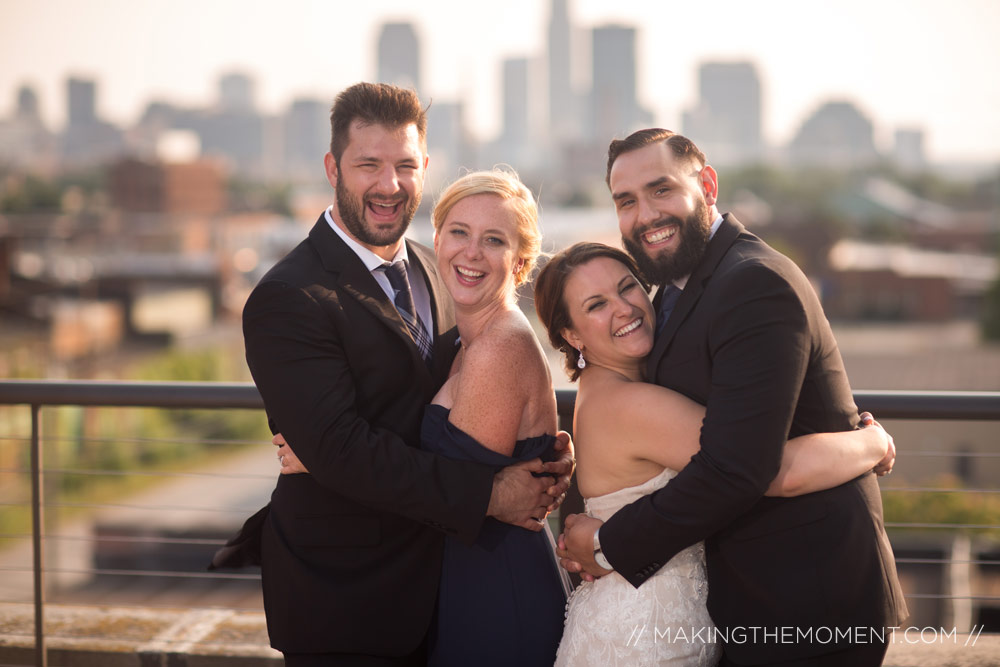 YESSSUHHHH!  I photographed Carlos and Courtney's wedding last year!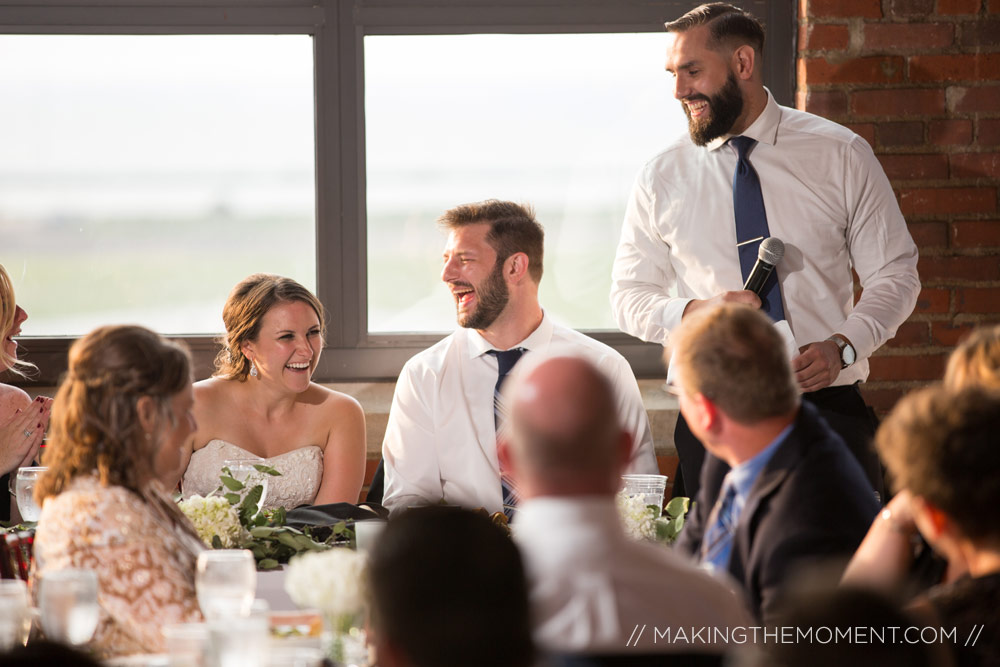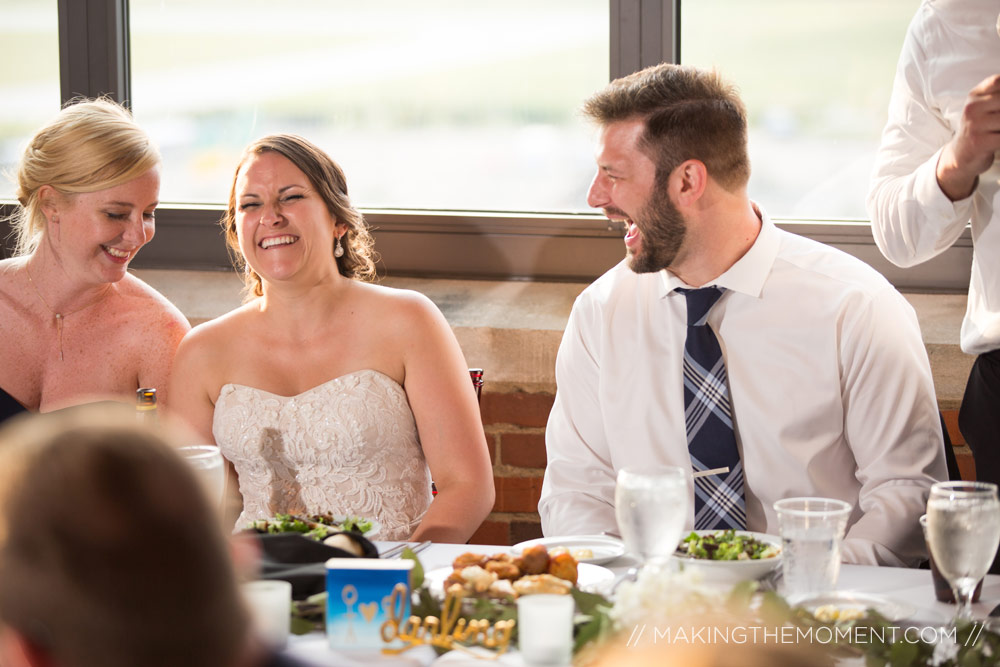 My favorite part about wedding toasts that most wedding photographers will miss; the incredibly real laughter of the bride and groom enjoying a well timed joke.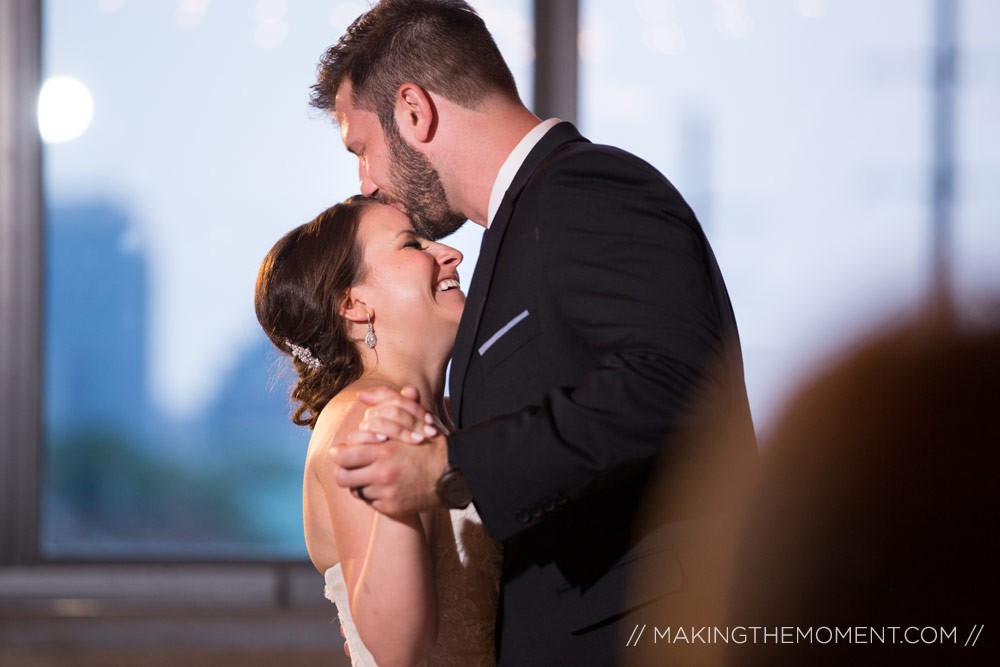 My favorite part about first dances that most wedding photographers miss; that quick moment the groom kisses the bride on the forehead without planning.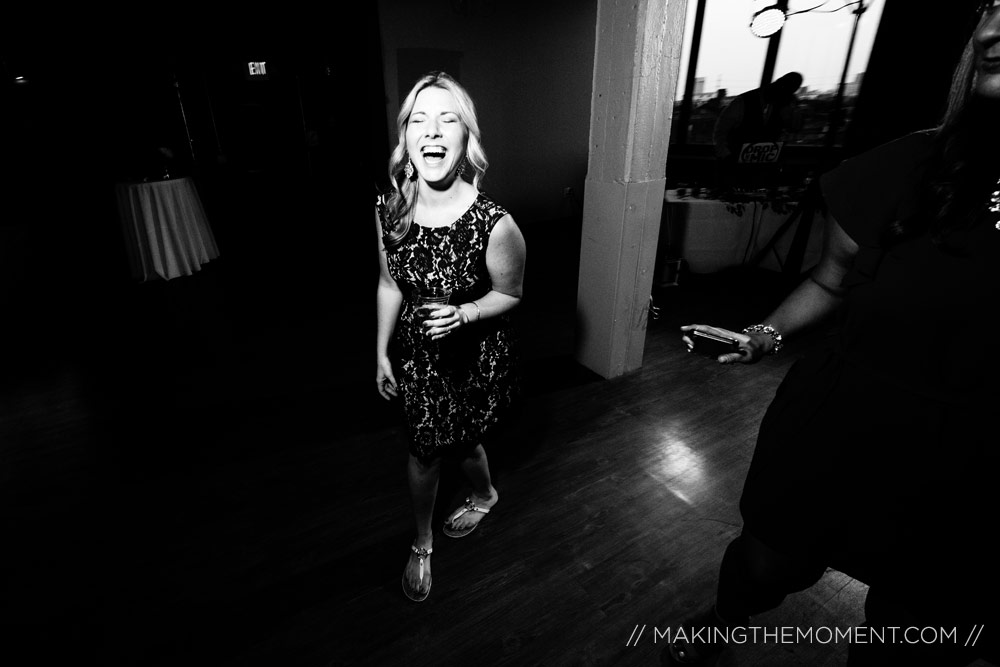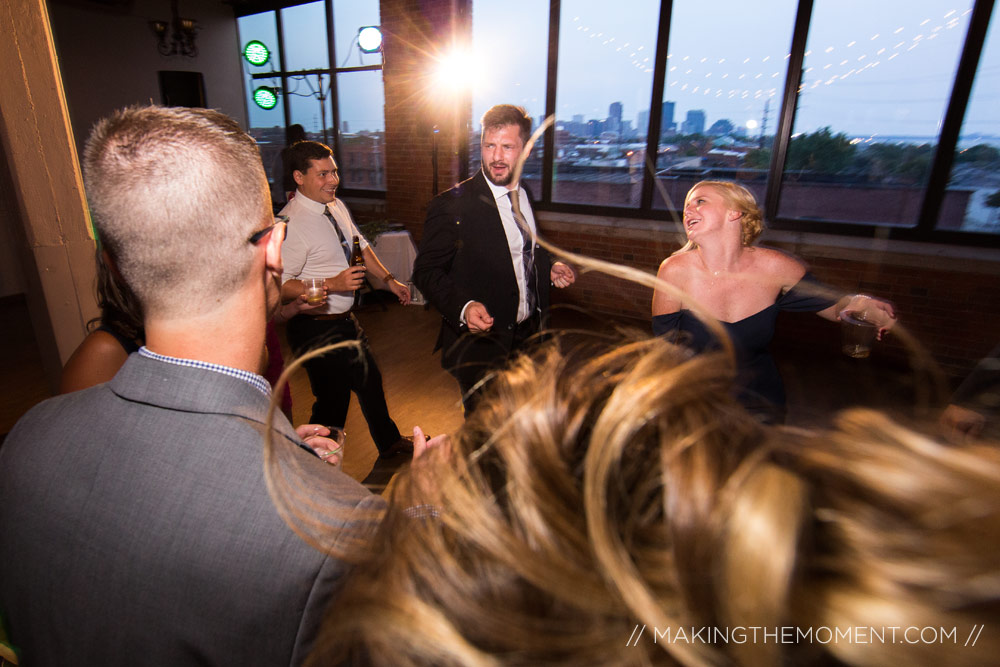 My favorite part about receptions at the Ariel International Center that most wedding photographers will miss; that one girls hair going all crazy in the foreground.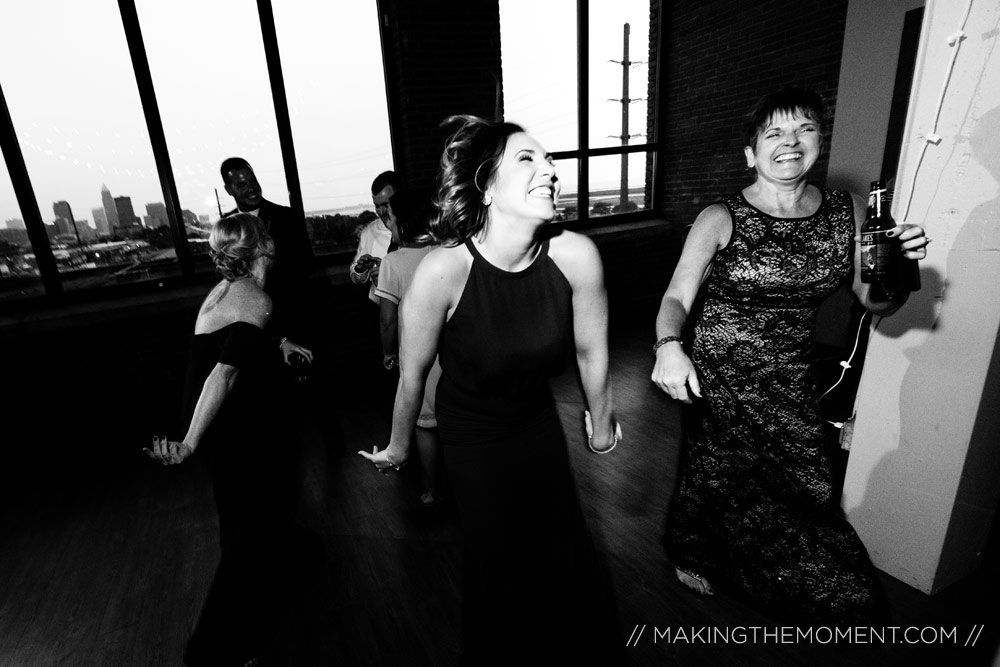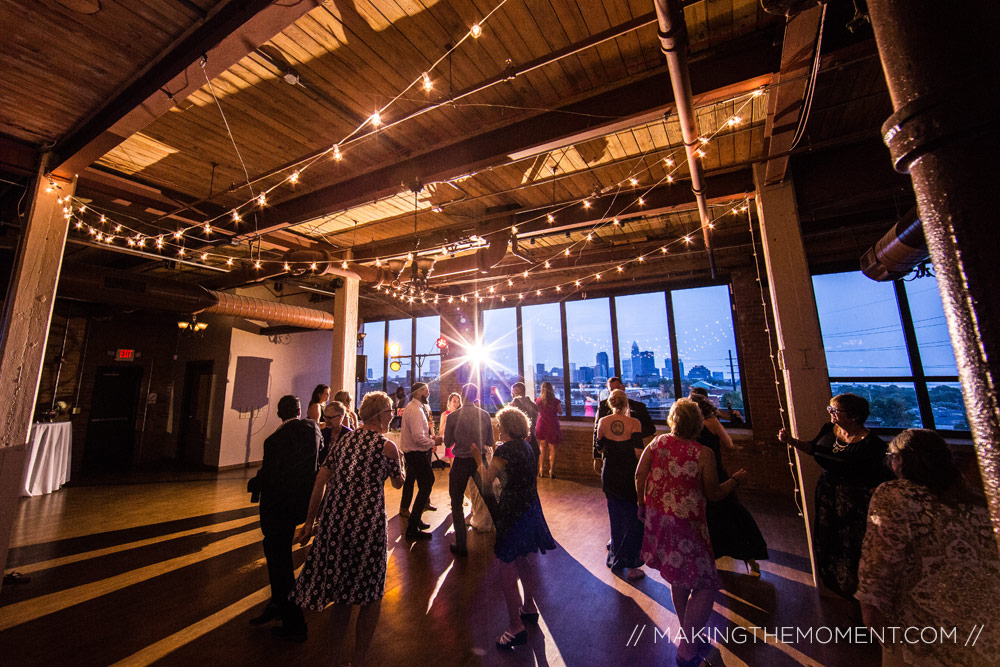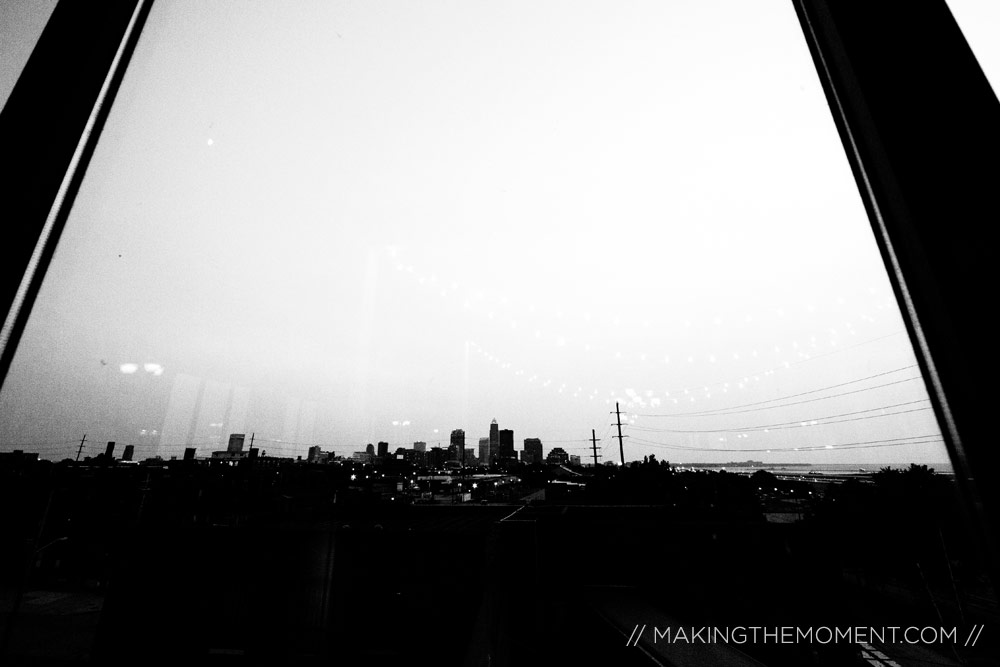 Still one of my favorite views of Cleveland.  I know I fan-boyed it up a lot here, but there is something about the view that the Arial International Center has that you can't top.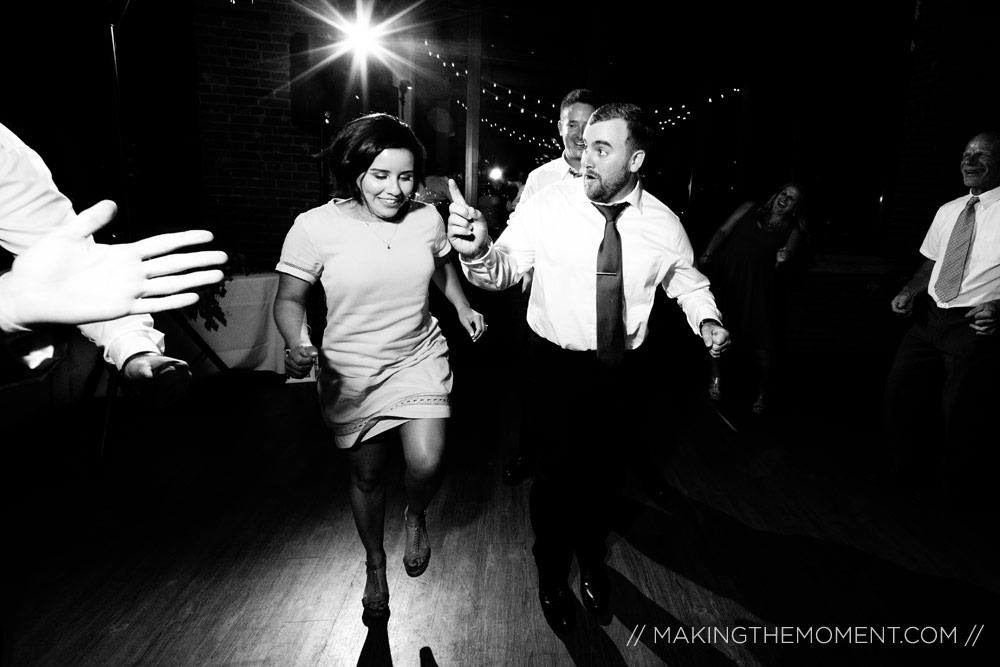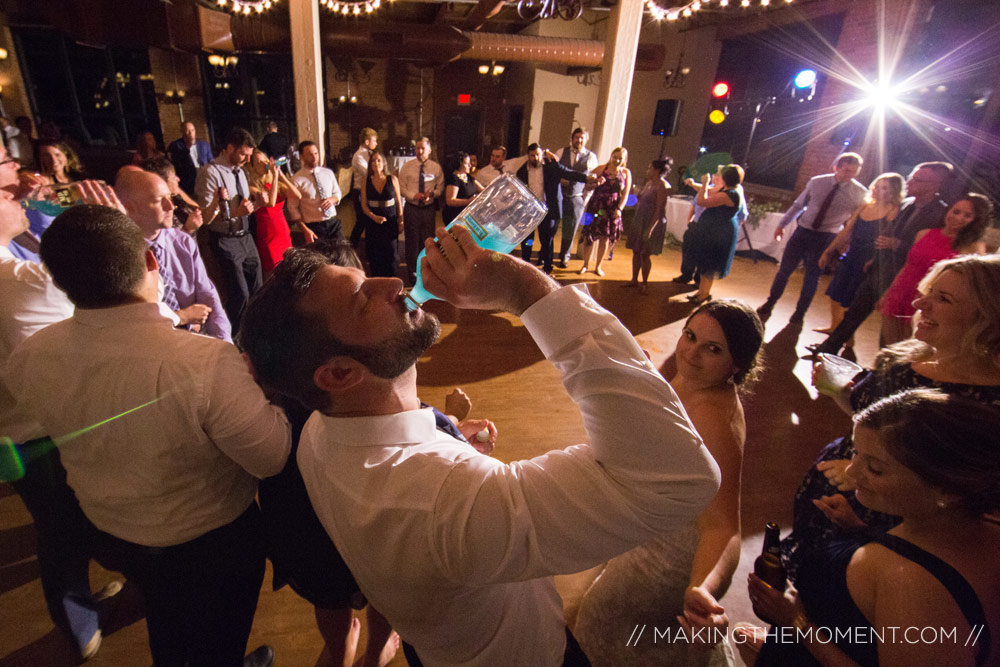 You know the reception is going hard when Zak starts drinking windex.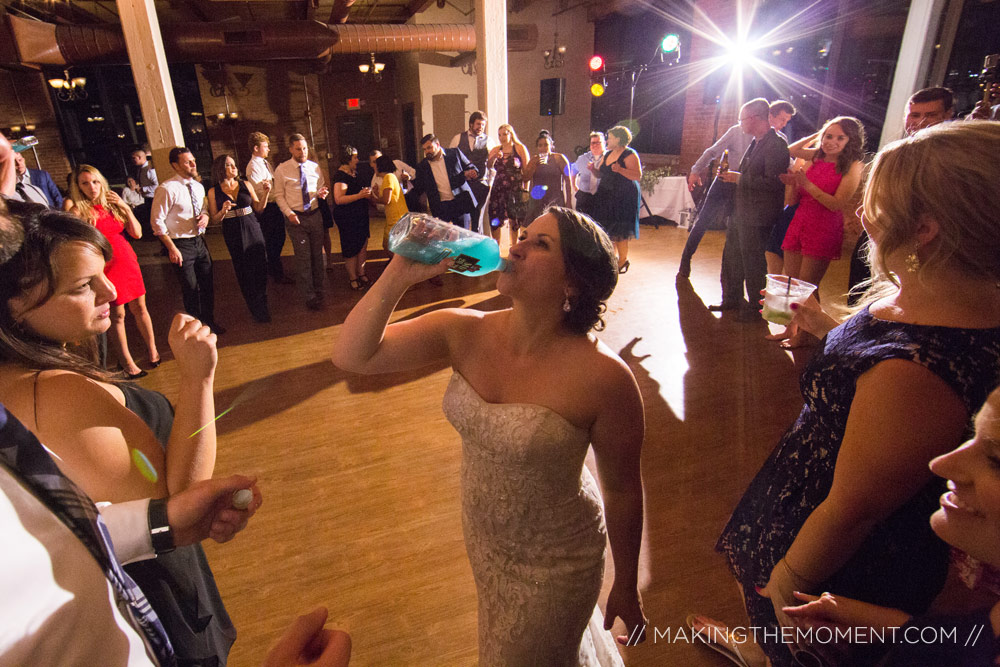 Reception guest on the left is waiting for her turn at drinking the bottle of windex intently.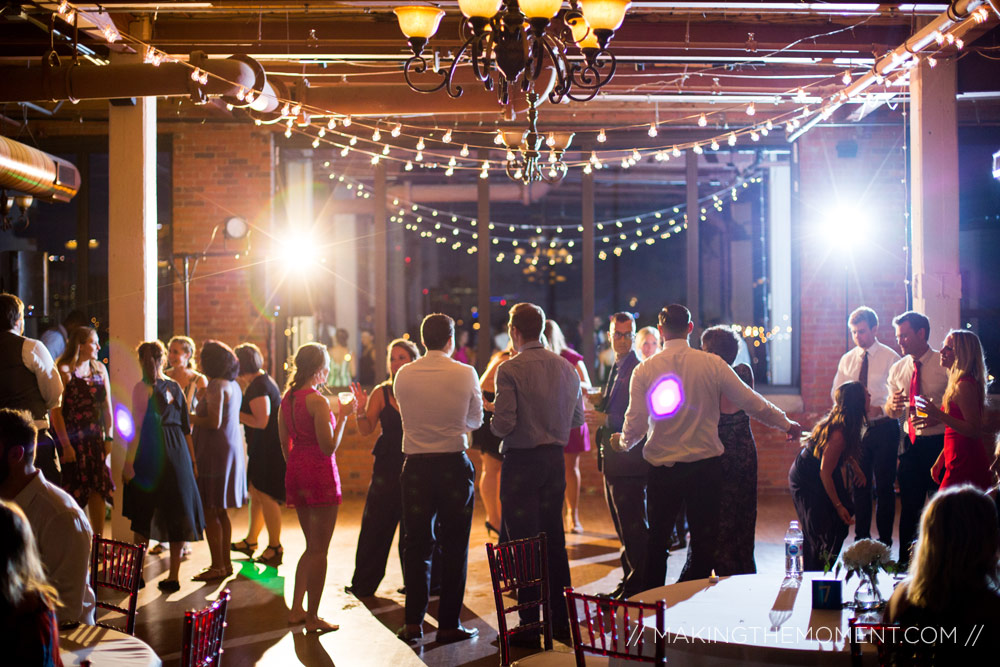 Sam. Zak. Much love to you; we miss you here in Cleveland. Finish your PHD Zak, and please come home and bring your amazing beard back to the Land.