When I think of Imi and Andy, the first word that comes to mine is trust. Obviously; marriage in and of itself is a statement of trust towards one another. In my case, I know them because they trusted me completely me as their wedding photographer.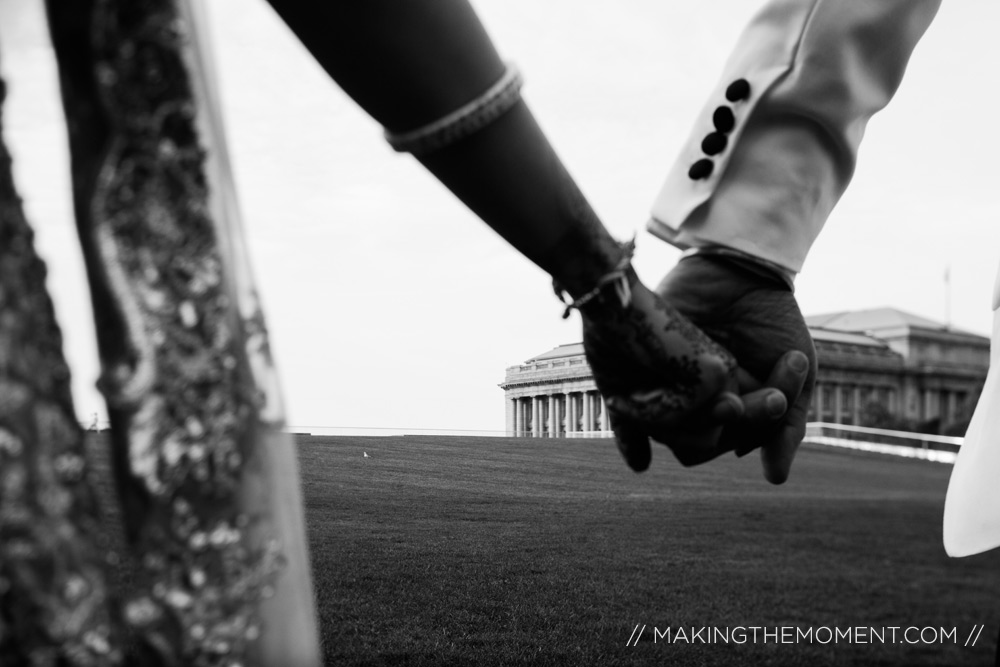 I don't just mean "hired me" or "chose me" as their wedding photographer. I literally mean trust. Every interaction I had with Imi and Aman over their wedding artwork conveyed to me that they fully believed in me.
And that's important to me as a professional [ and as a person ].  I've been a wedding photographer in cleveland for over a decade; and am thankful that myself and our team are  known as one of the most experienced Indian wedding photographers in the country.
Seen above; A short tribute to their wedding weekend from our award winning wedding cinema team.  We produced this same day edit on the final day of their Indian wedding in Cleveland to be shown to their guests at the courthouse.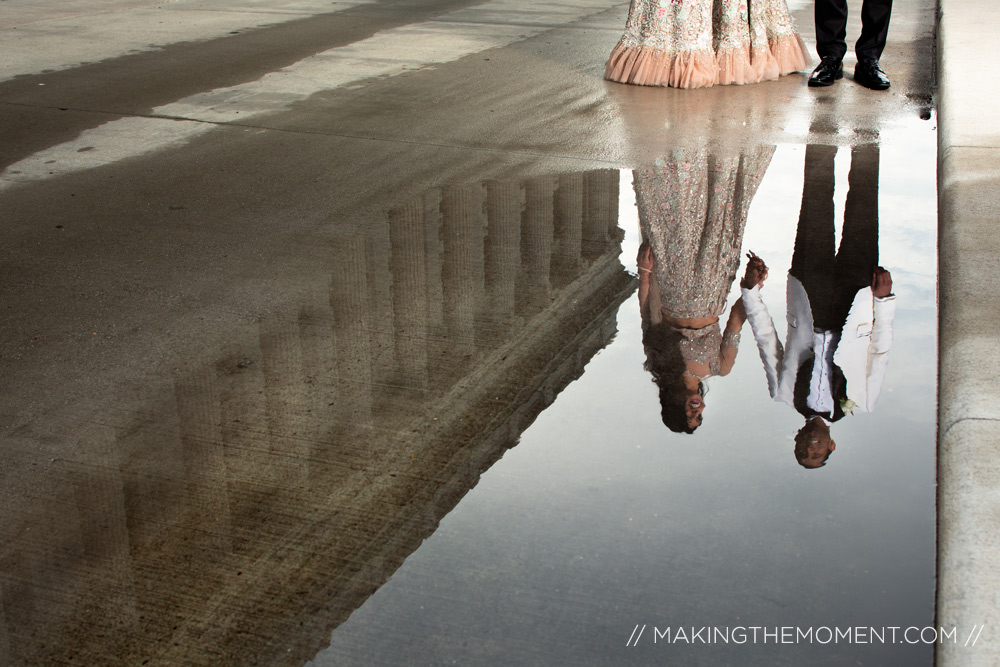 What our reputation and experience cannot do is create trust; it simply creates an environment where trust can flourish, and our artwork can fly.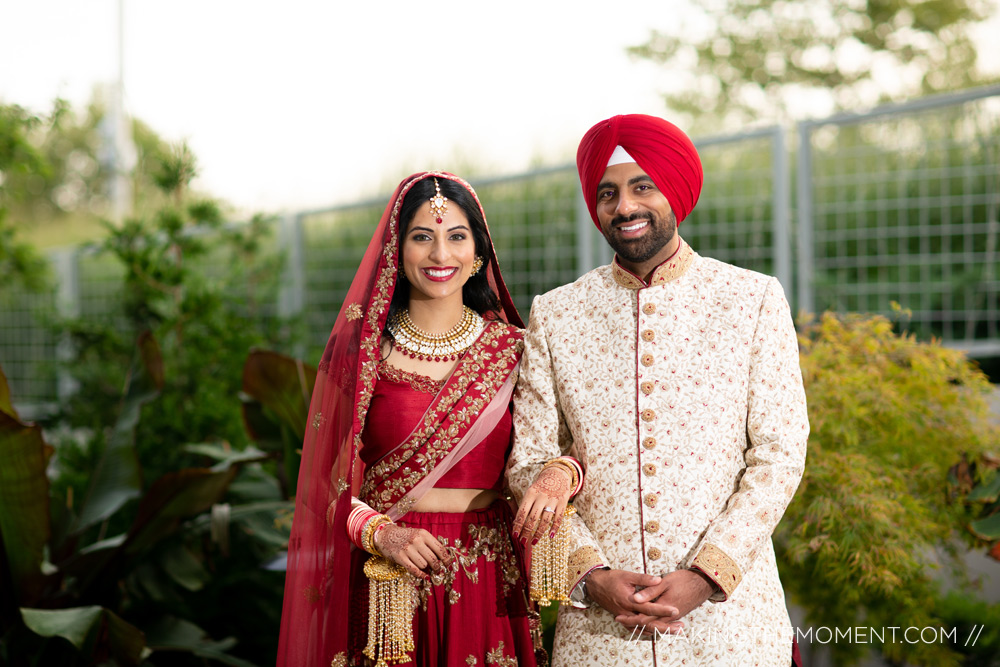 In truth, it takes people like Imi and Aman. Good people can take the foundation our experience provides, and use it as a launching point for our relationship to blossom.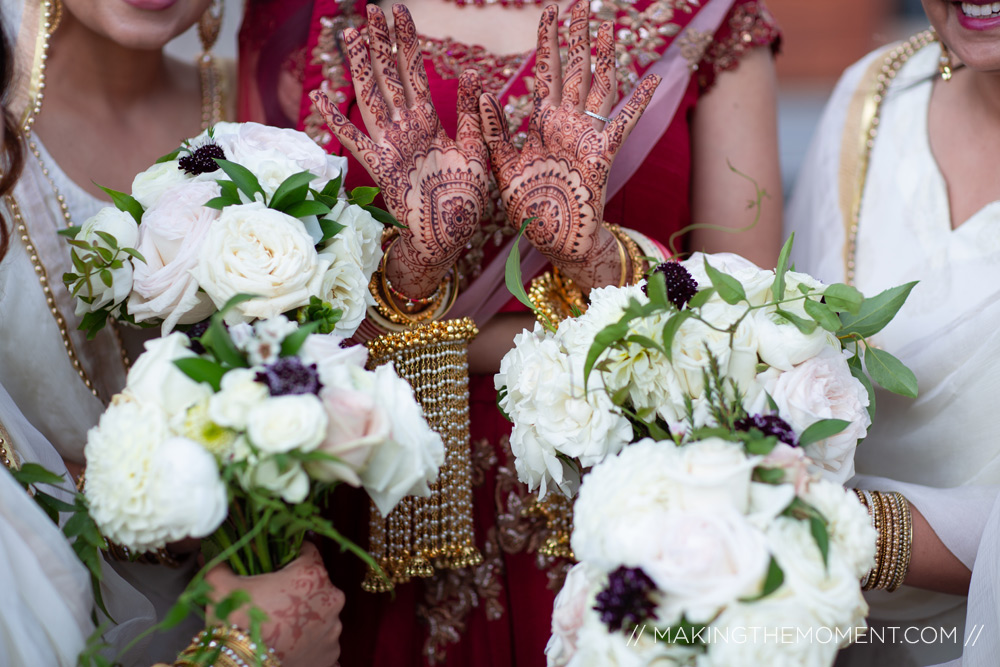 I love the above picture.  I often try to photograph Indian Henna [ from the Mehndi ] in unique ways.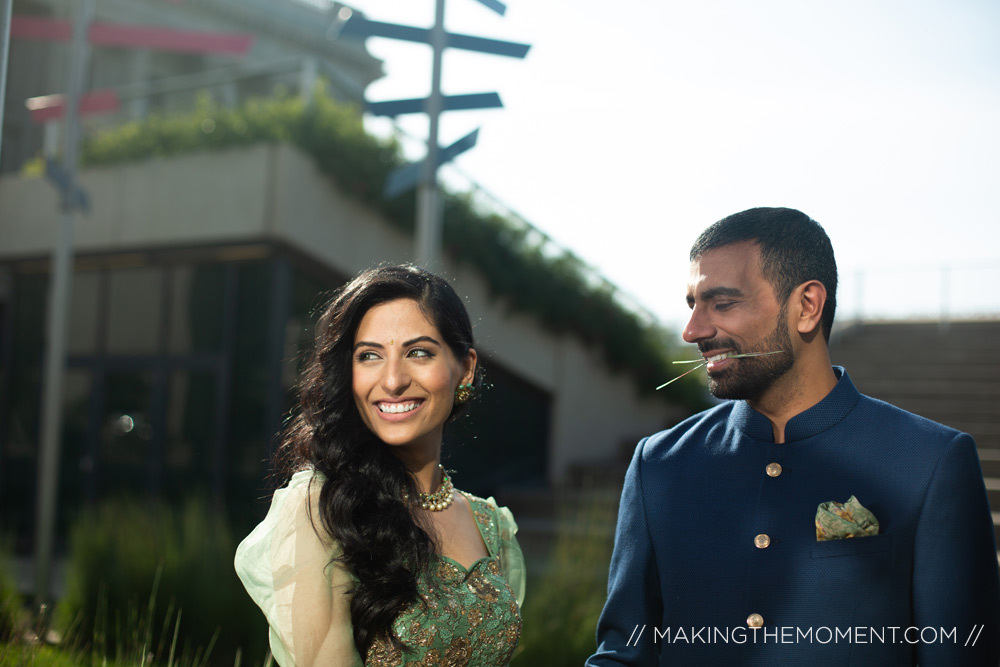 None of this could have happened without the amazing group of wedding professionals that made their Indian wedding reception at the Cleveland Courthouse happen.  In no specific order, I'd like to thank the following wedding vendors;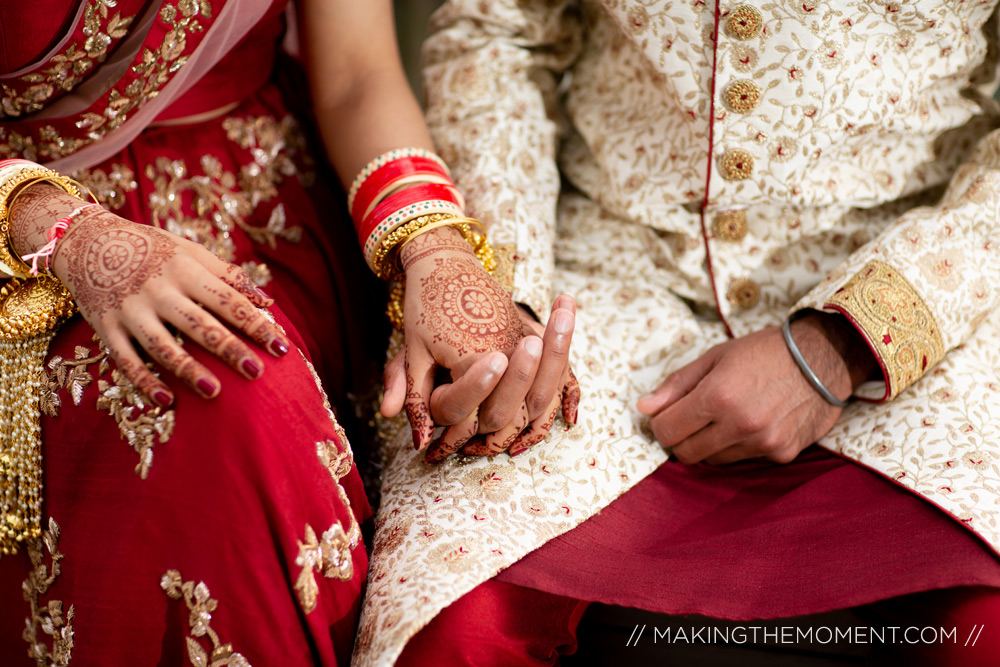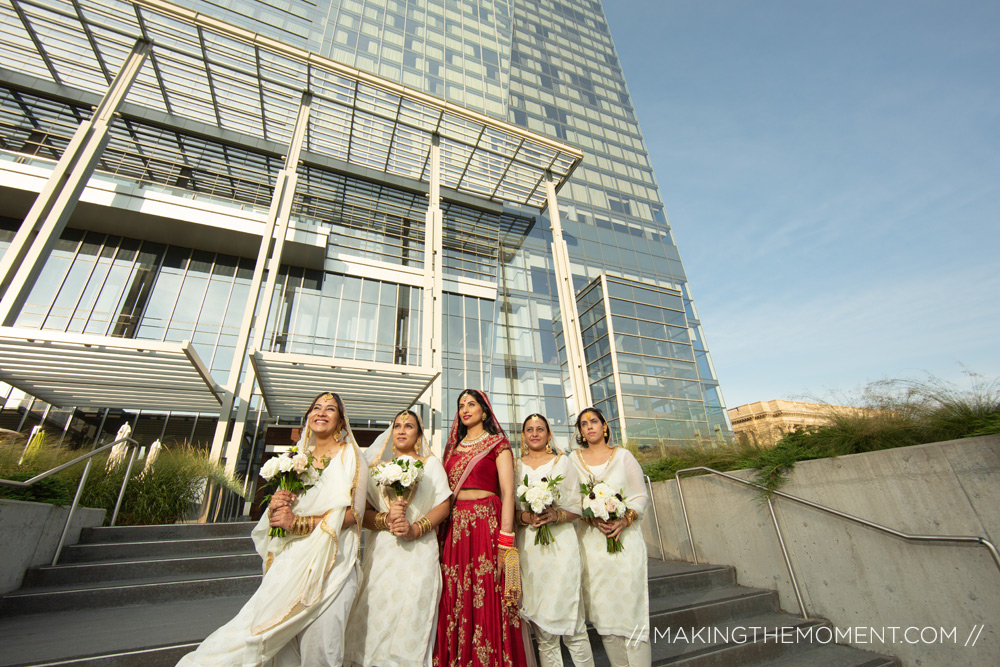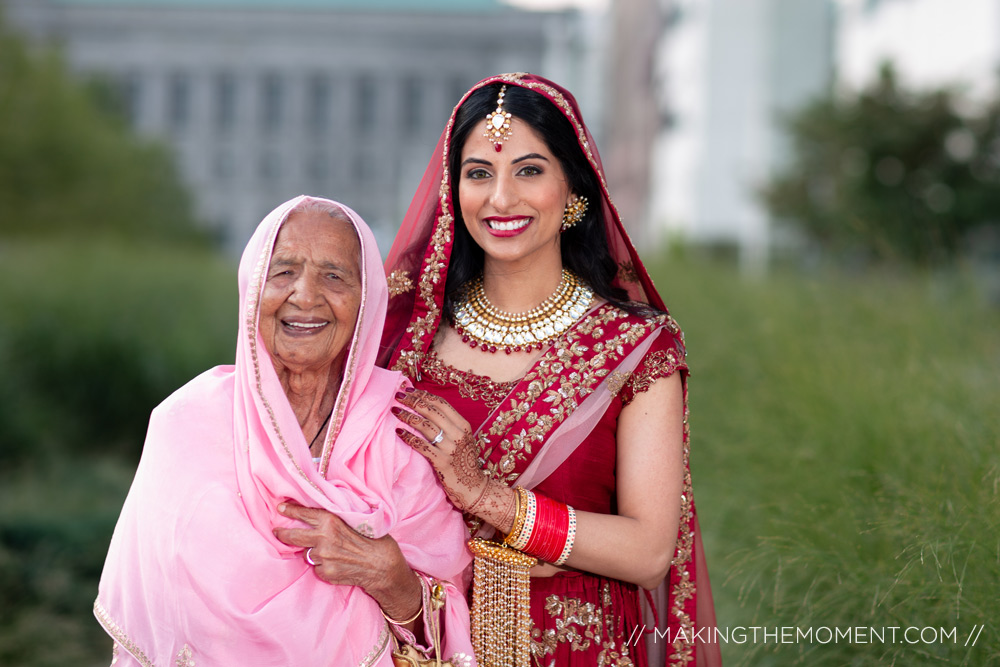 Goodness. This is Imi's grandmother. Seriously; the smiles and joy that emirate from this woman were inescapable.  The affection and respect that Imi holds for her grandmother was palpable.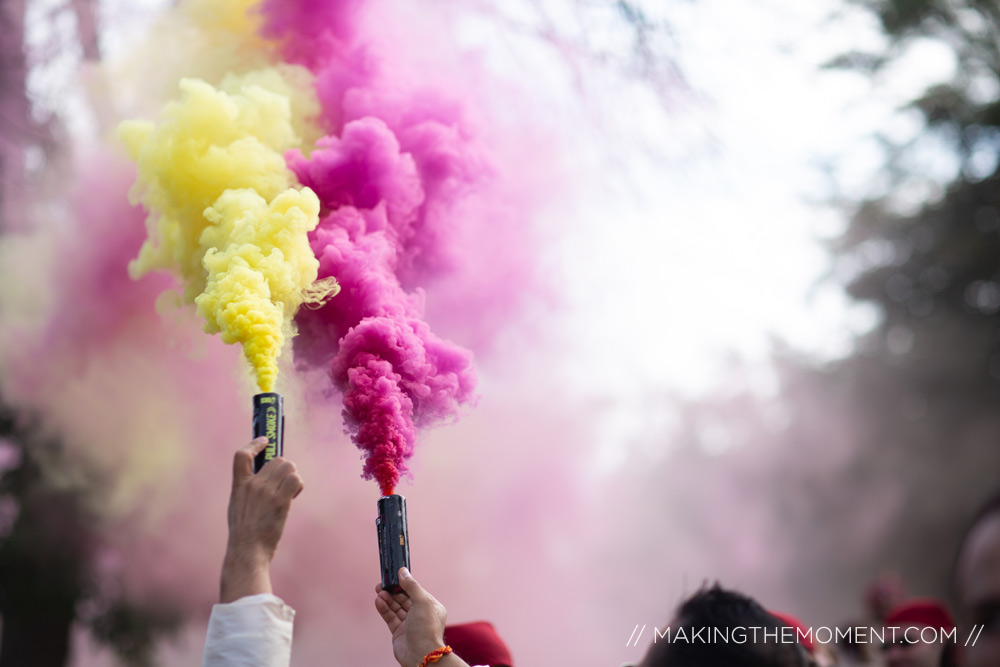 Speaking of palpable.  Aman's entrance at his Barat was. Well. Noted.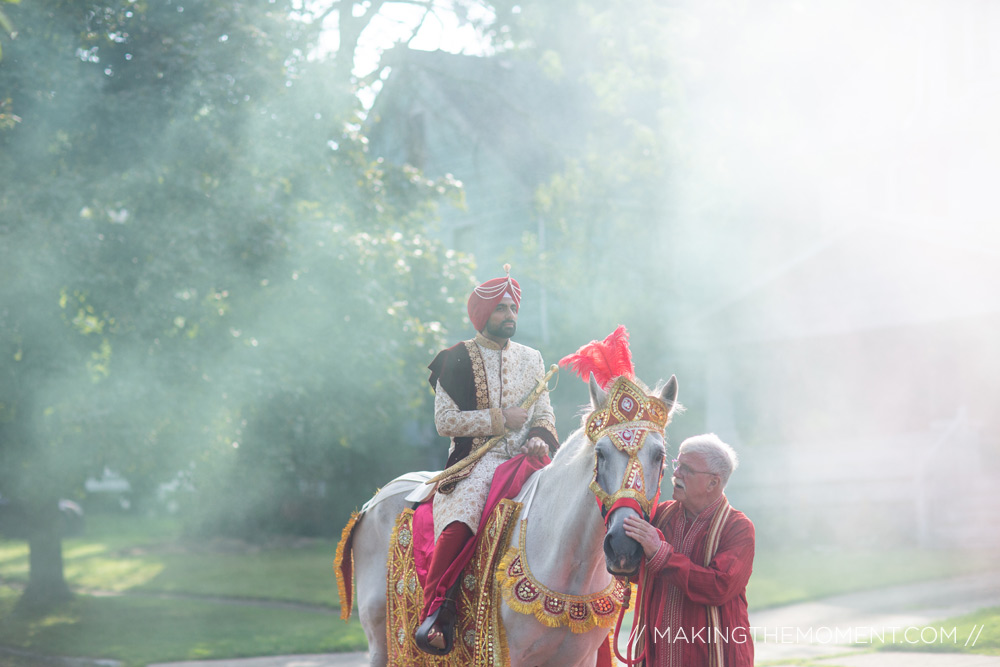 Extremely noted.  It wasn't just the smoke sticks that were used to herald the arrival of the ever-amazing groom, it was the chunky-thunk bass hits that accompanied.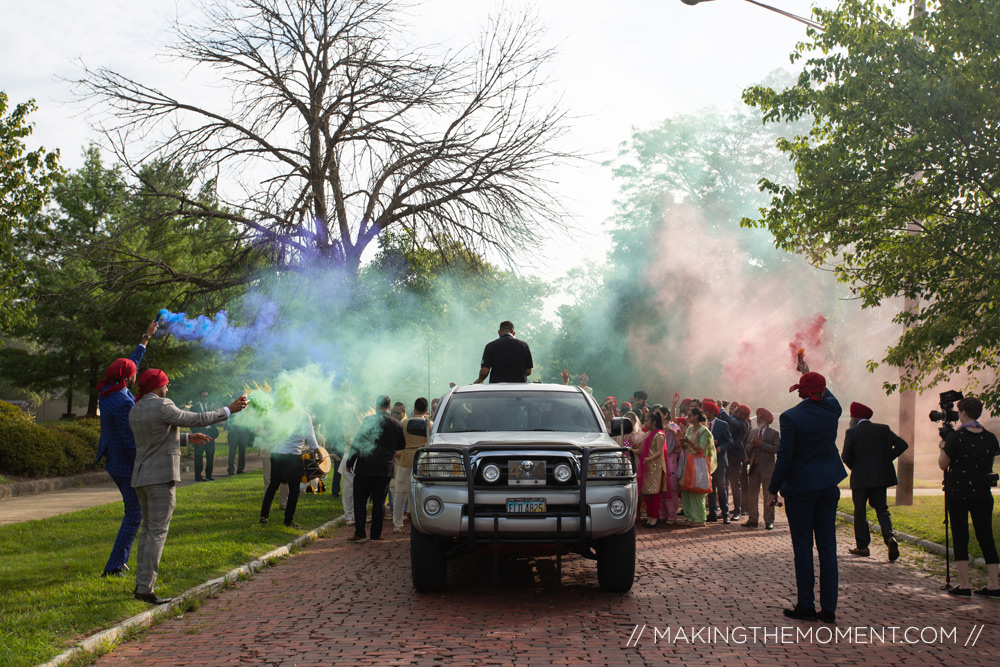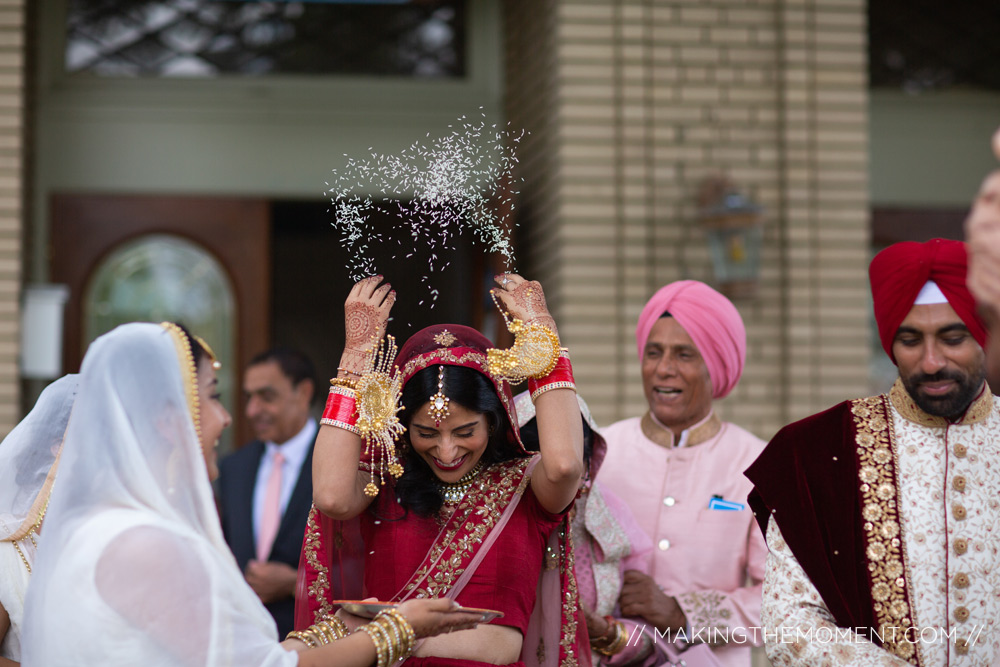 … and goodbye to the single life!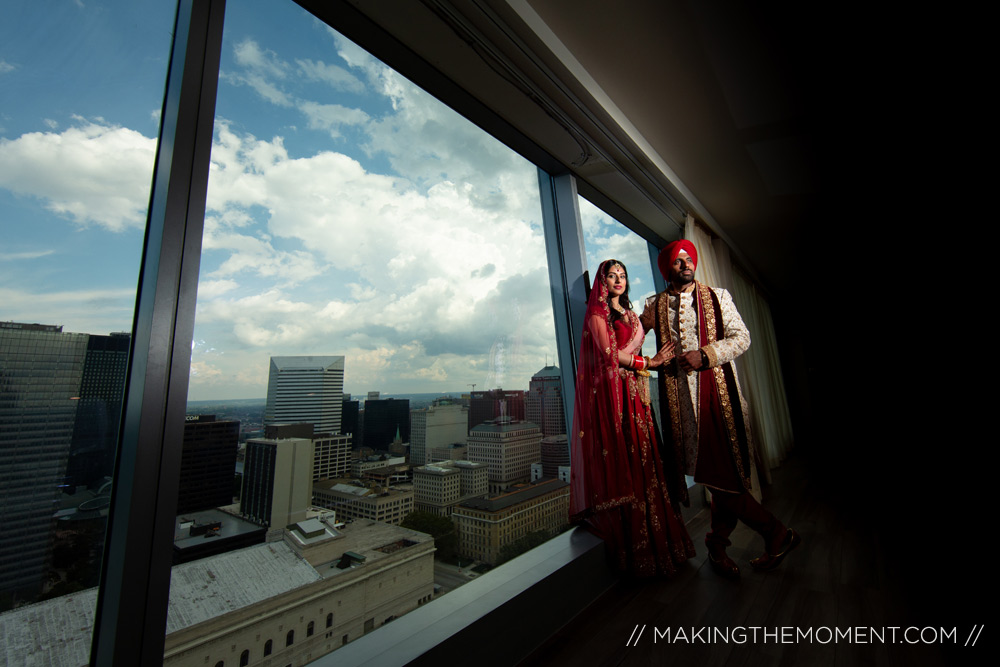 Imi and Aman; trying to take themselves too seriously.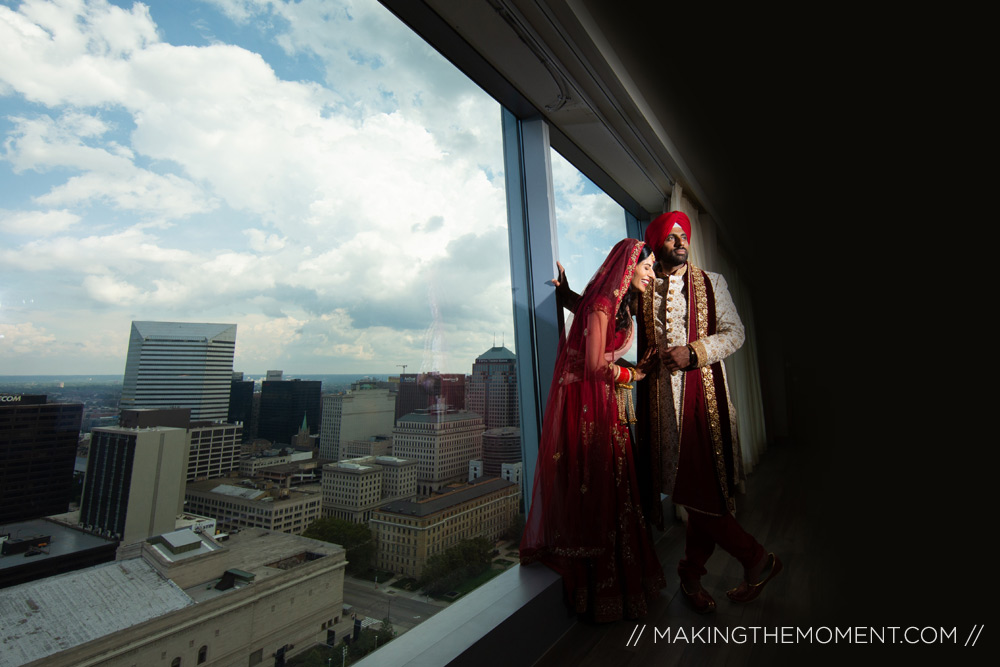 And failing. LOL. I love her laugh.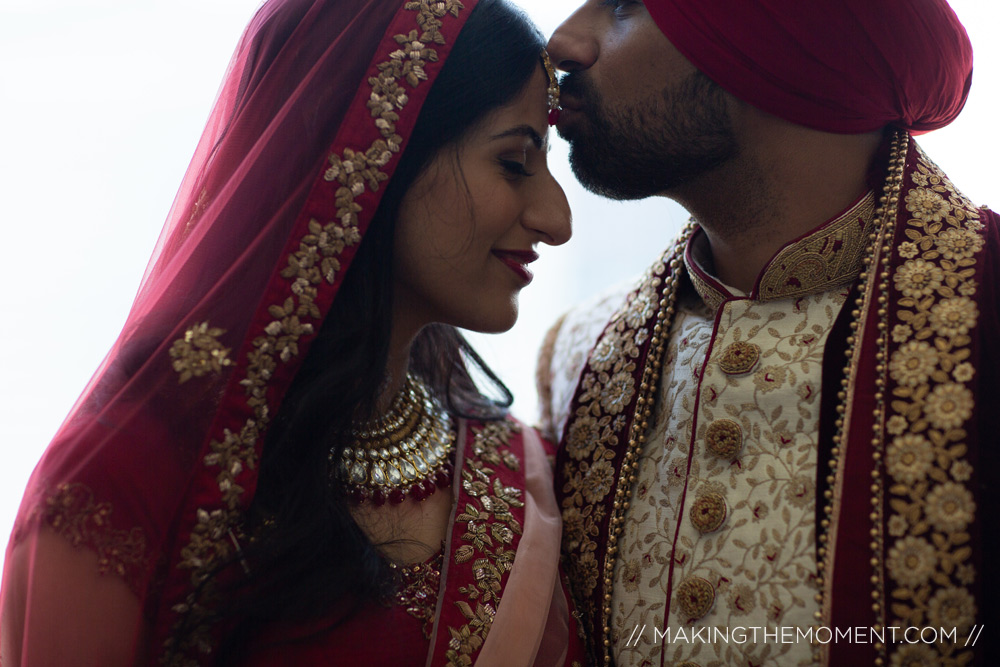 So does Aman. He loves her forehead too.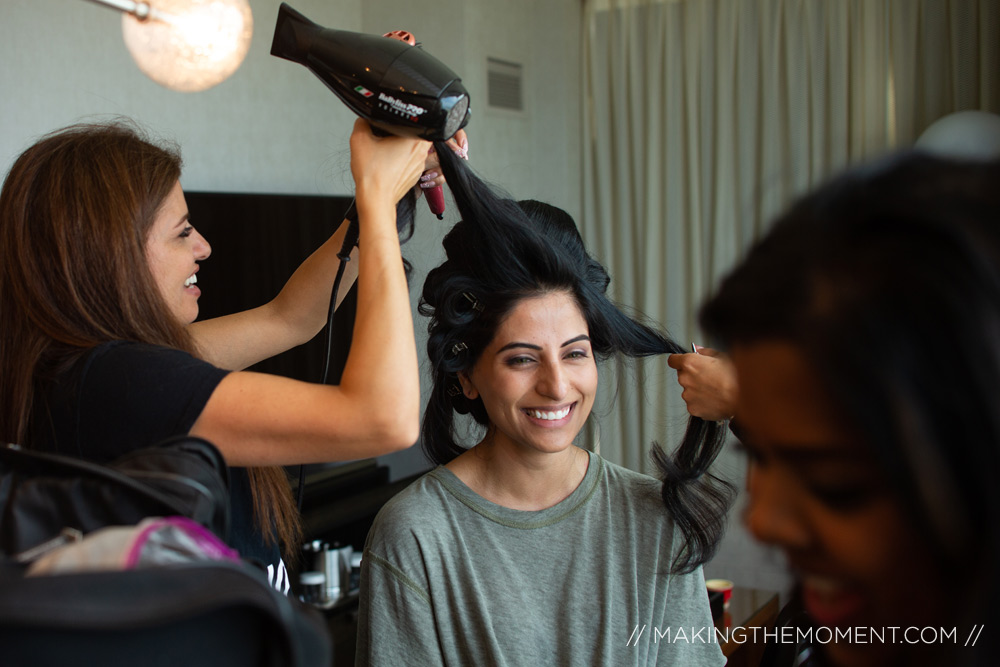 Ahhhh!!  Even while having her hair did Imi is still full of smiles and beauty!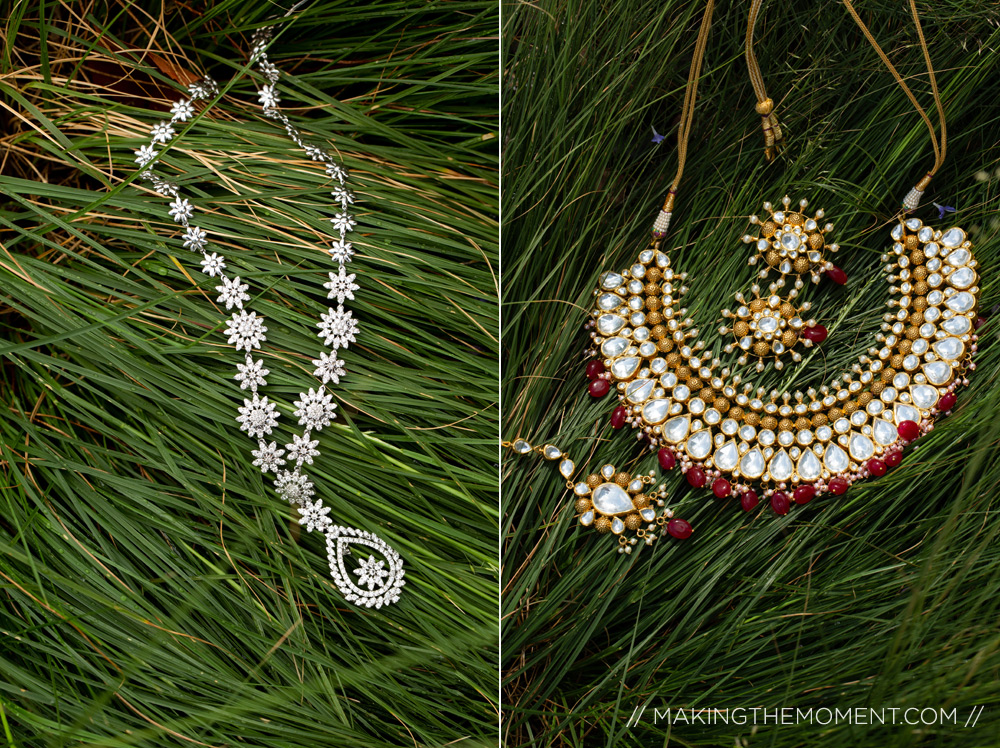 I secretly have an obsession with wedding jewelry photography.  Life is found in the details right?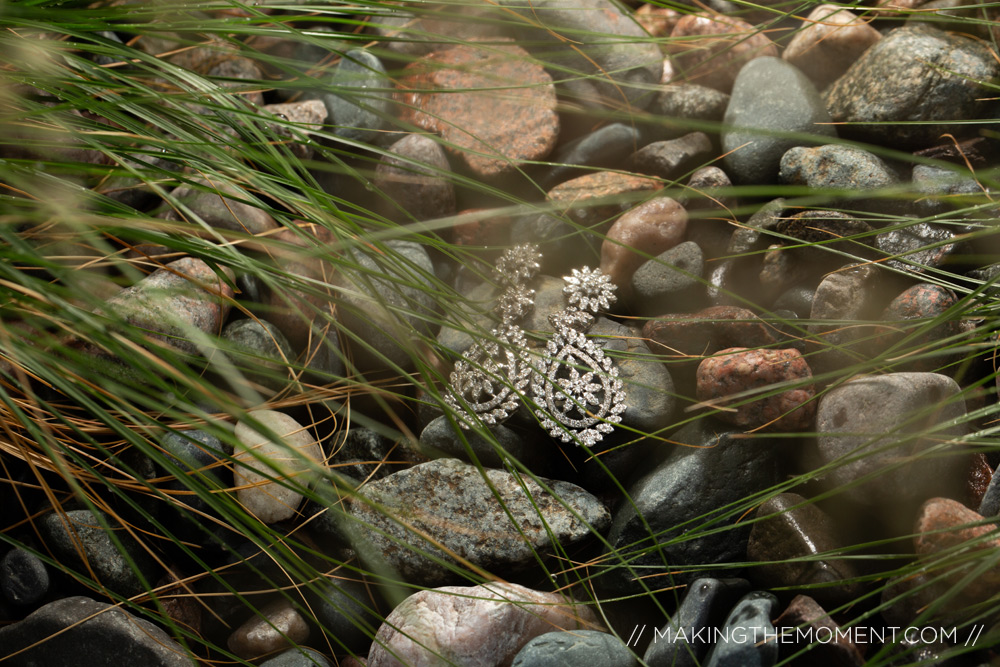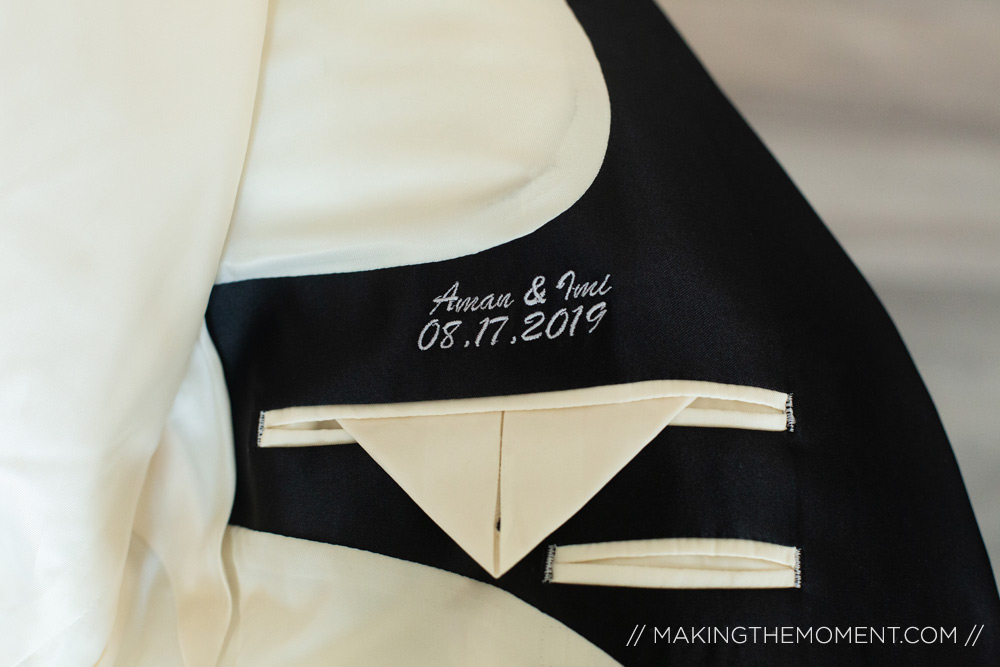 And serious details her; having your wedding date and names sewn into your jacket is such a subtly nice touch.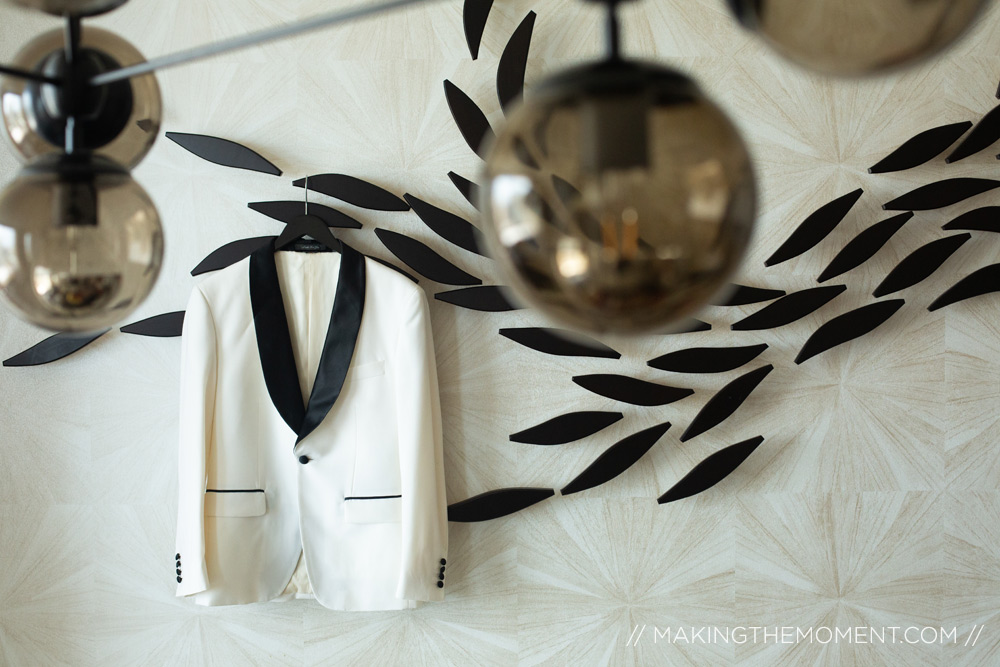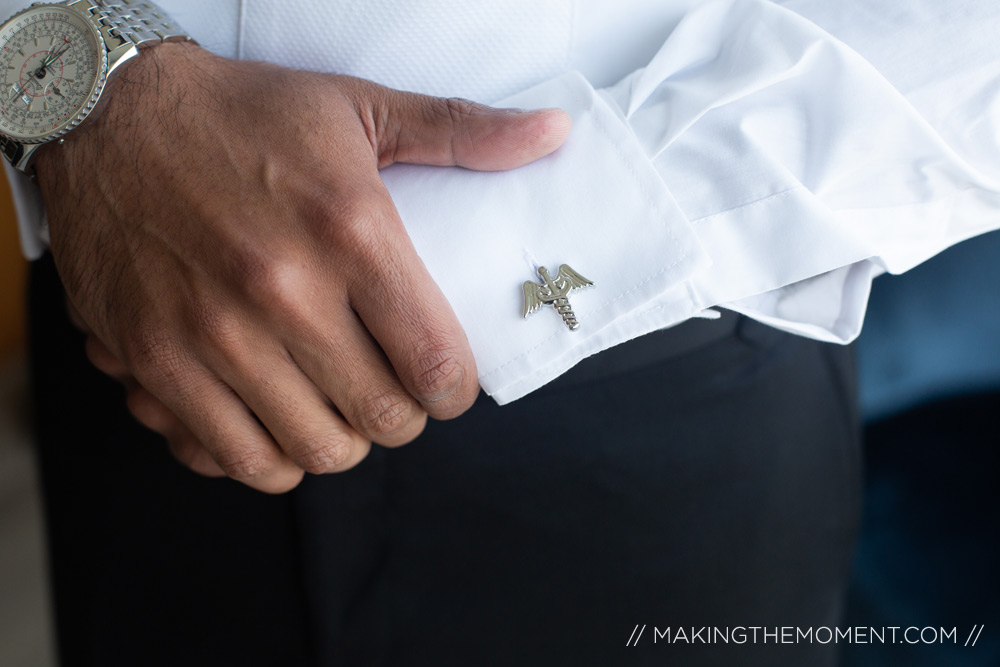 I love Aman's groom attire.  Not only is his tuxedo jacket on point, but his cufflinks are on fleek. [ see my previous post about items being on fleek vs being "on flakes" ].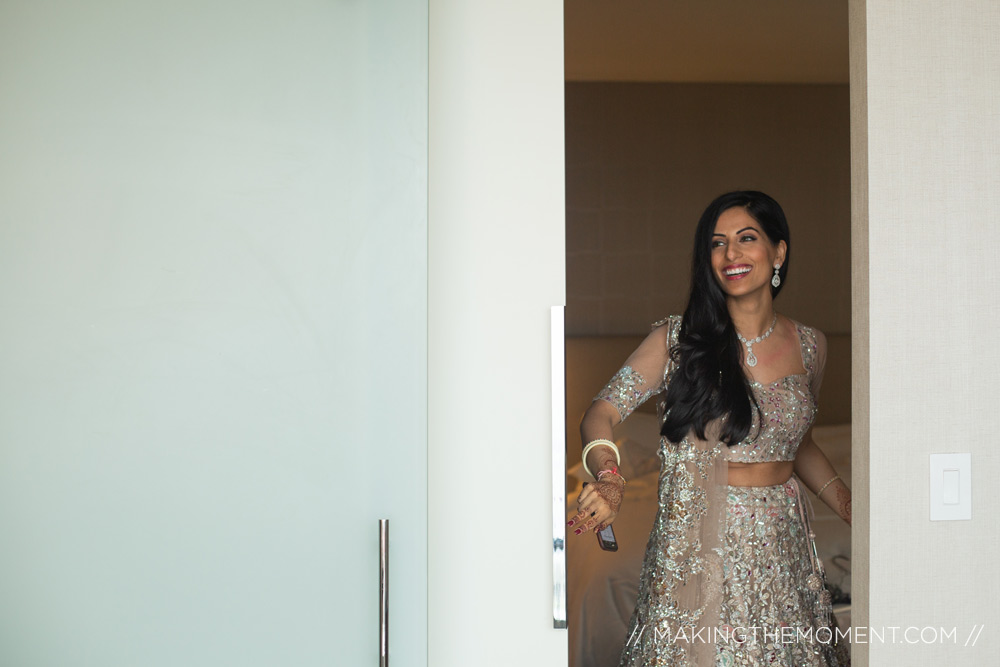 And this is one of the many things I love and adore about Indian wedding weekends.  These two actually got a "second" first-look on their wedding day.  What do I mean?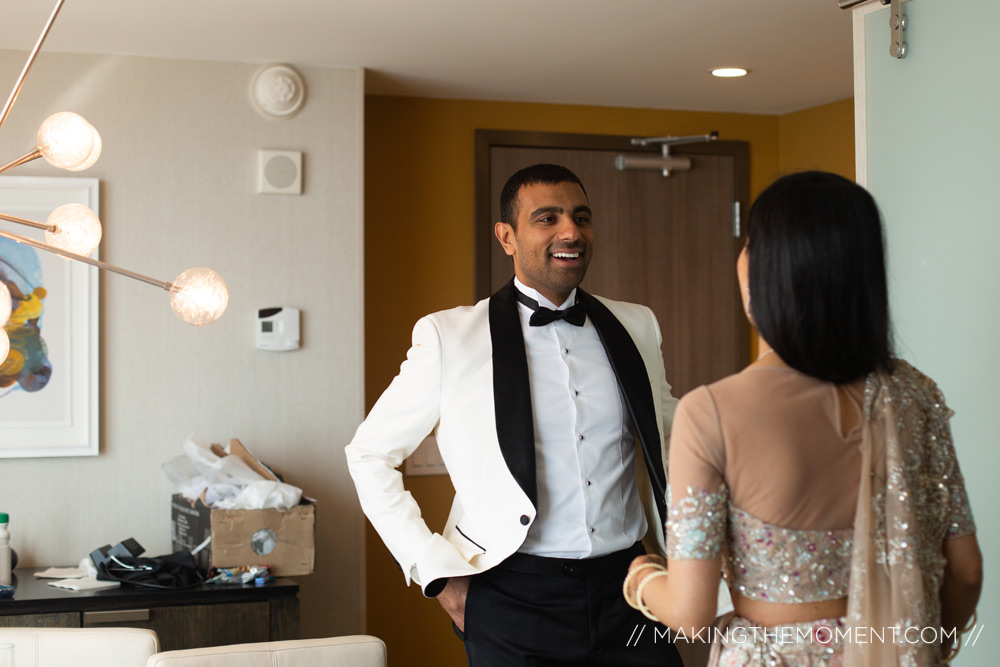 To those unfamiliar with Indian weddings, the couple have a short break in the day after their wedding ceremony to change into their evening attire for their wedding reception.  Not only am I envious that they get to freshen up, but as a closet fashion-freak, I envy the opportunity to show off so many wares in one day.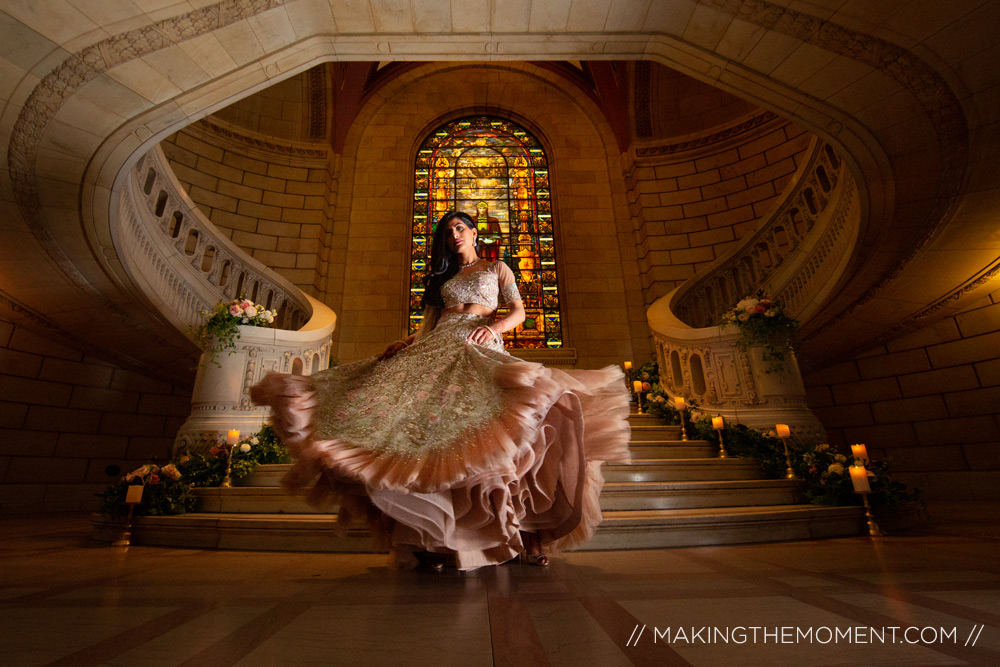 Imi confessed to me that she loved the stairs of the courthouse in cleveland more than she loved Aman.  #notTrue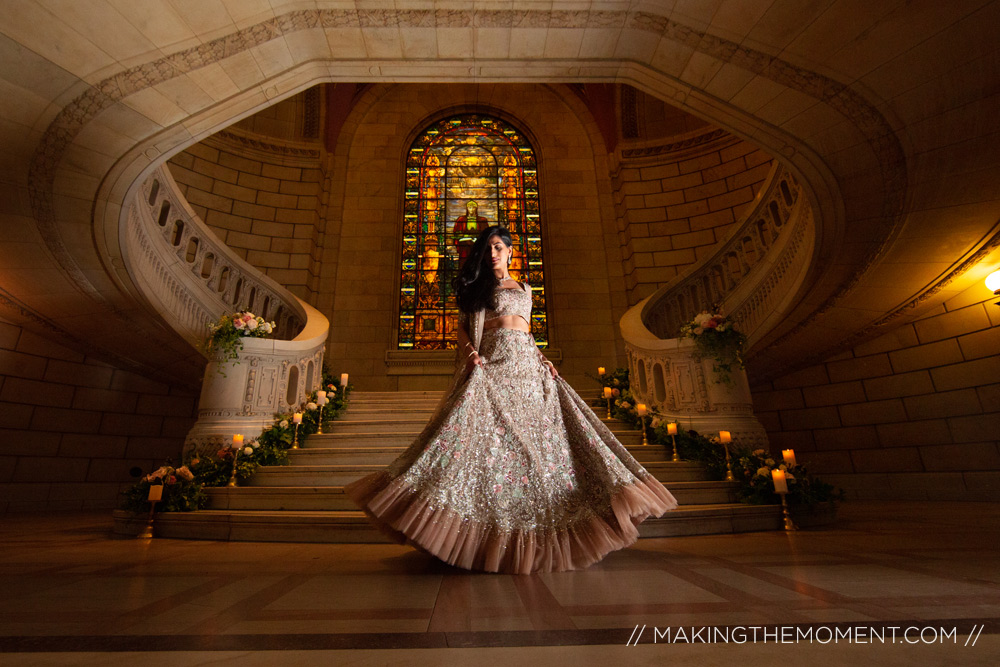 What is true?  She LOVED the stairs; and was one of the many reasons she chose to have her wedding reception at the Courthouse in Cleveland.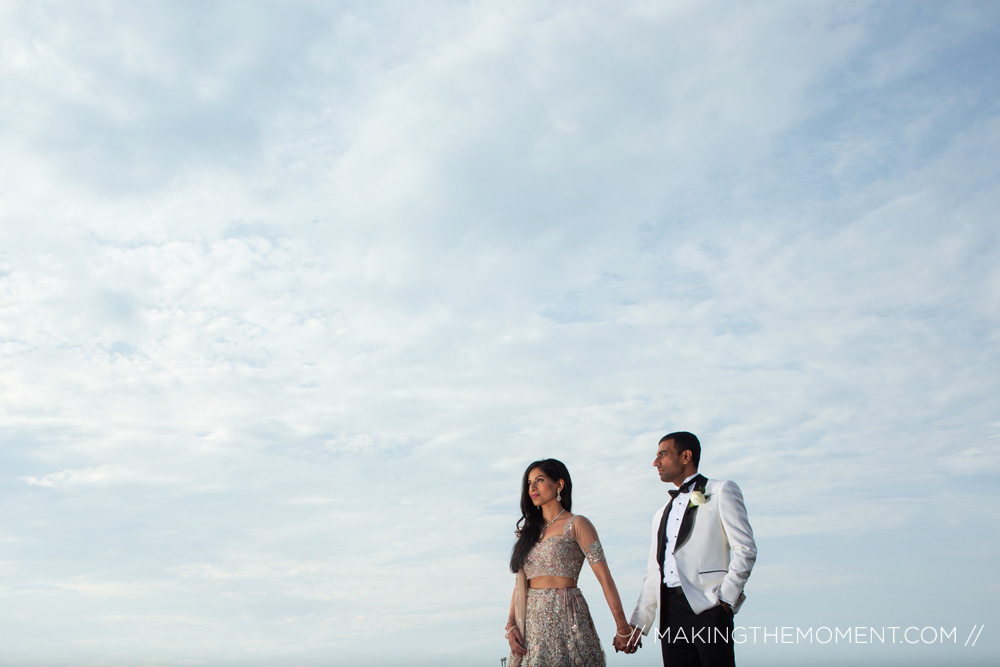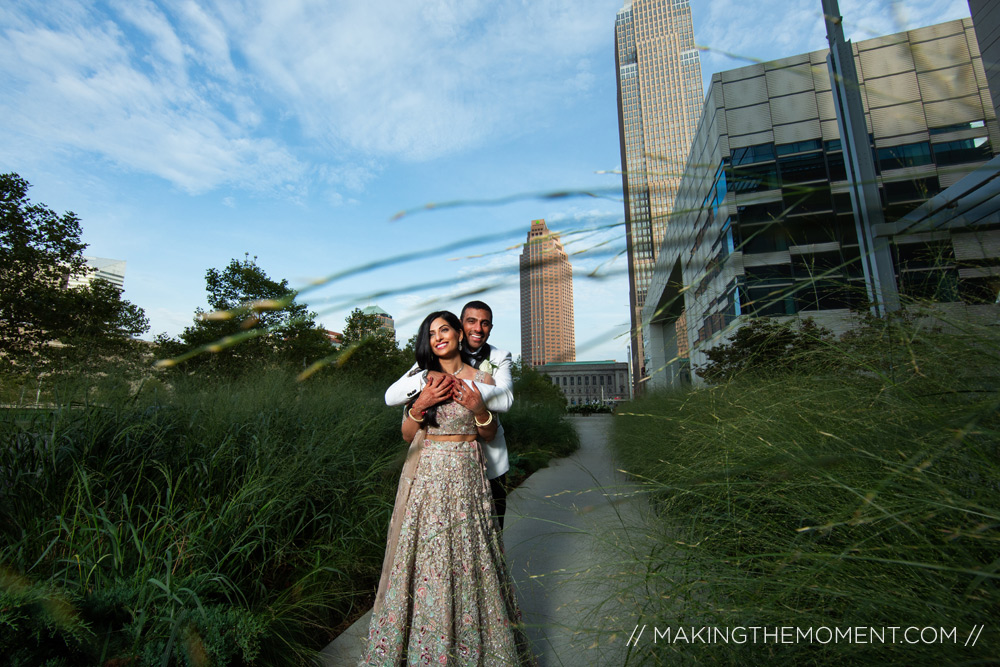 This is how they work. They cuddle, they smile,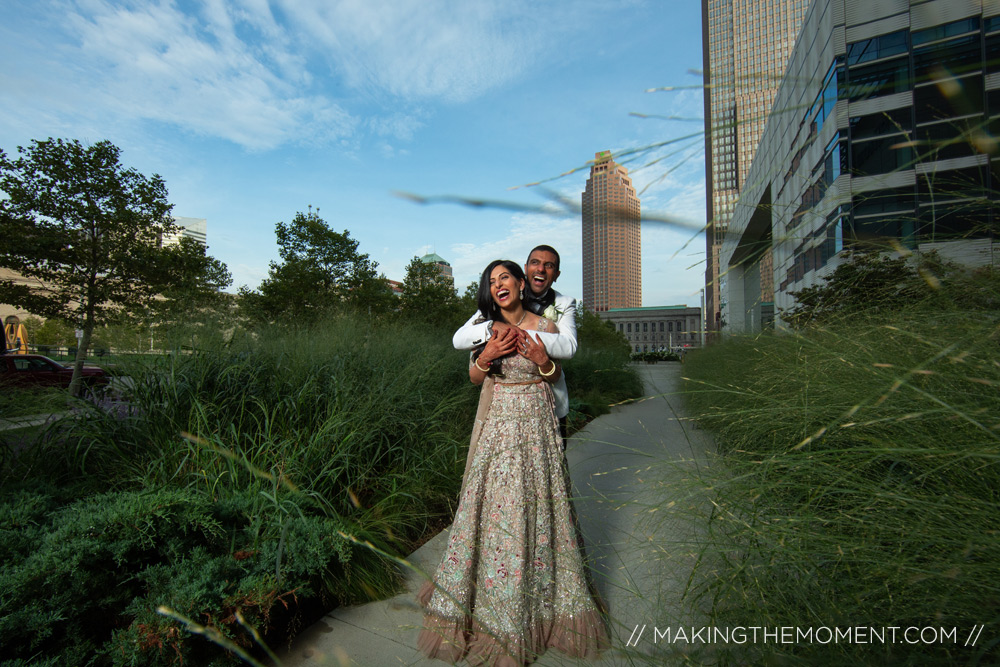 … and they laugh.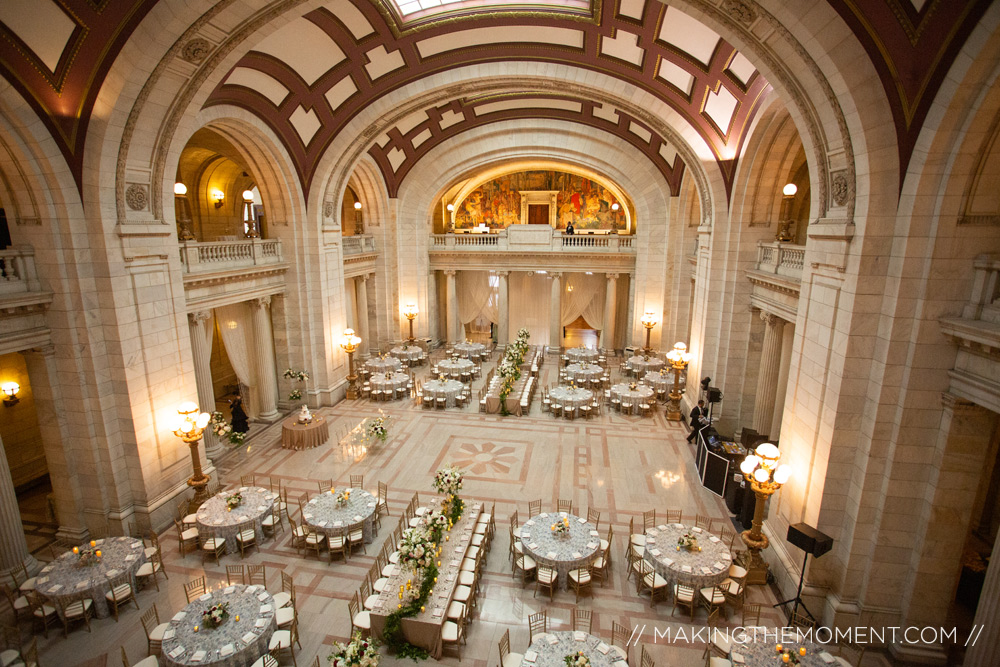 I have been the wedding photographer at quite a few weddings at the courthouse in Cleveland in my years, but seeing the venue prepared and ready for a wedding reception will never get old.  It's a sight.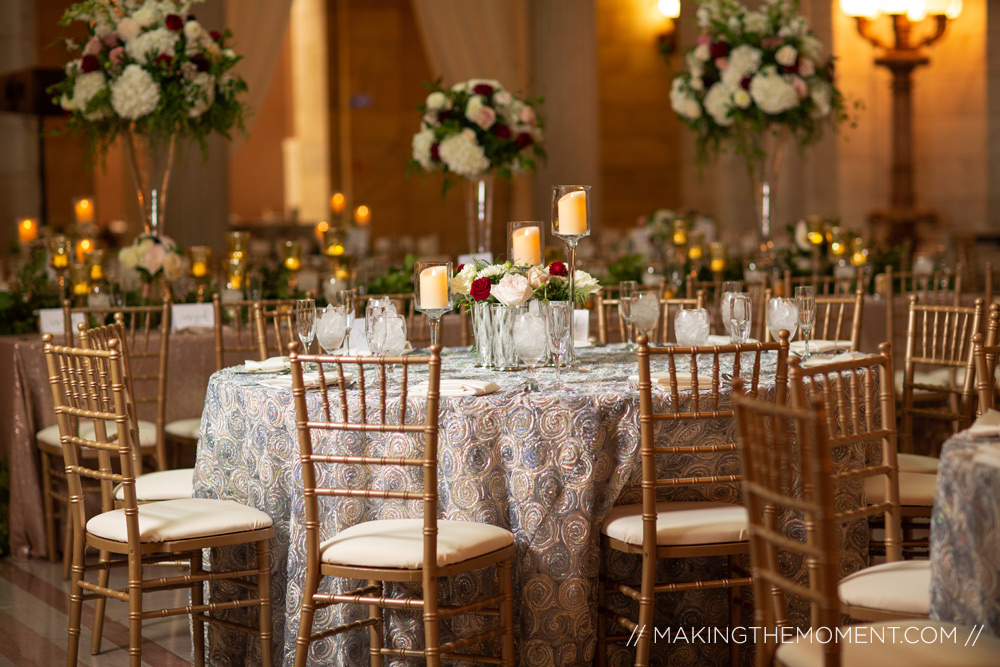 Every little detail; cared for.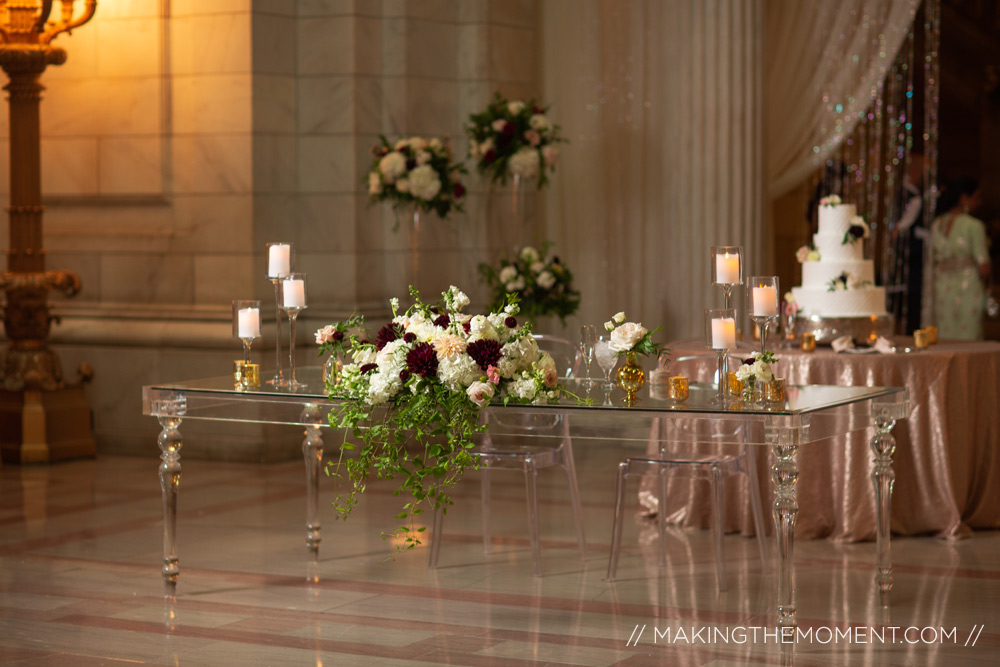 The couples table was a clear glass table. Luxe.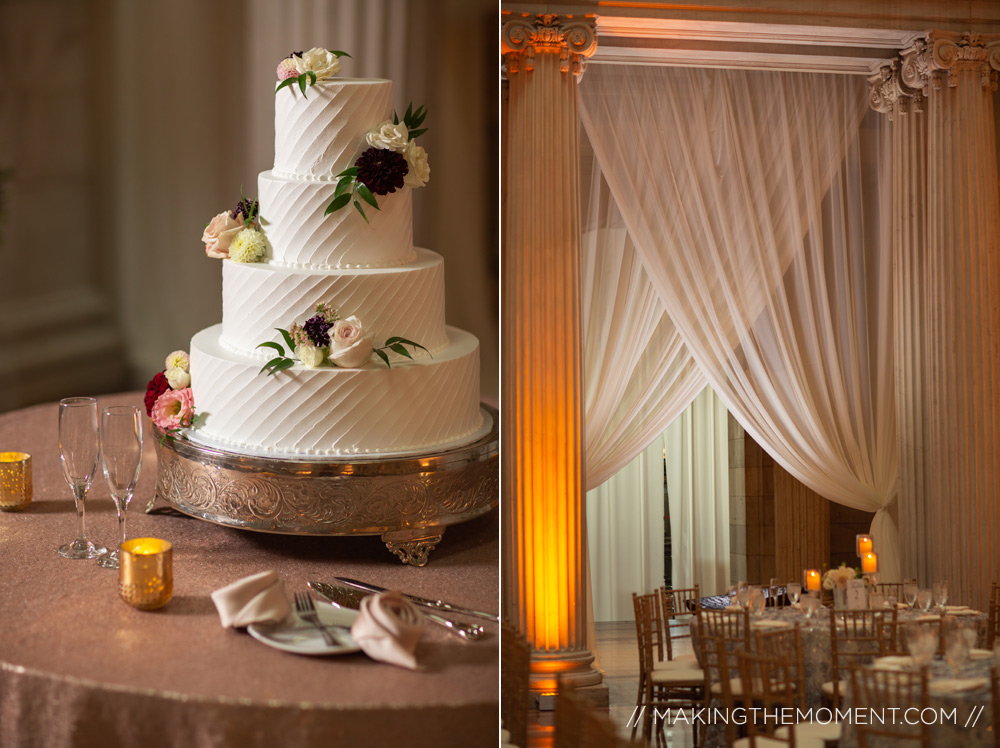 I'm going to highlight the drapery here; rarely if ever do I see such attention paid to an accent item. It provided such a fine flourish and finish to the entire wedding reception.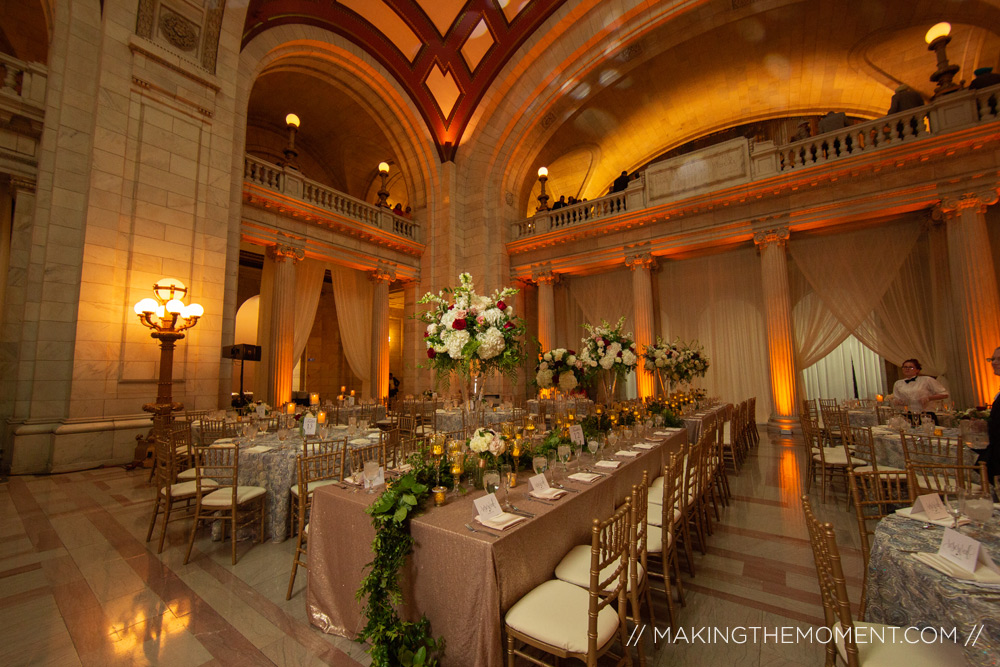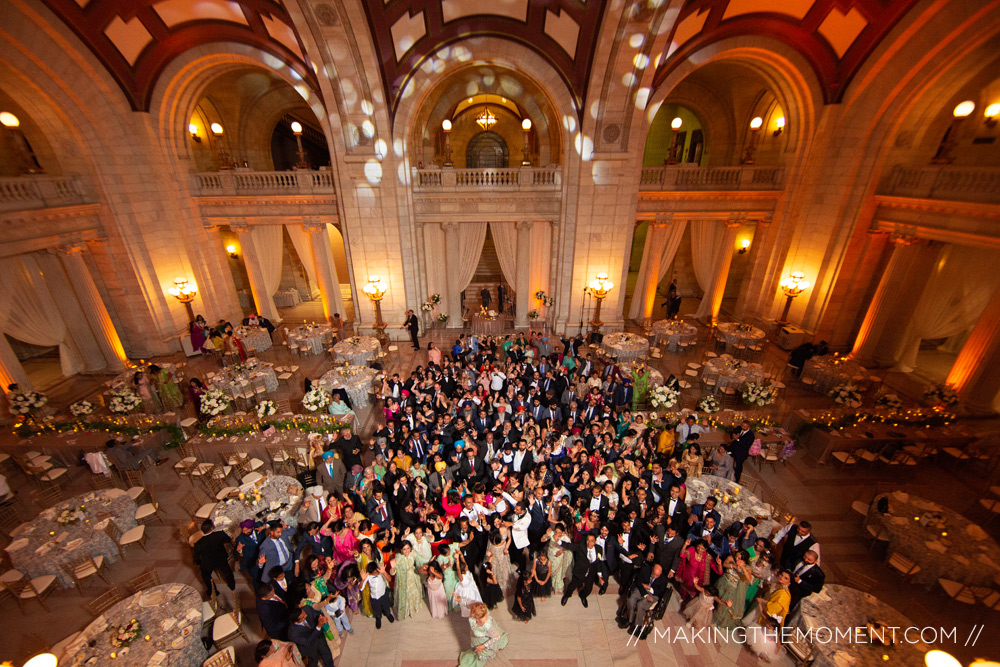 With guests ready, the wedding reception was off to quite the party.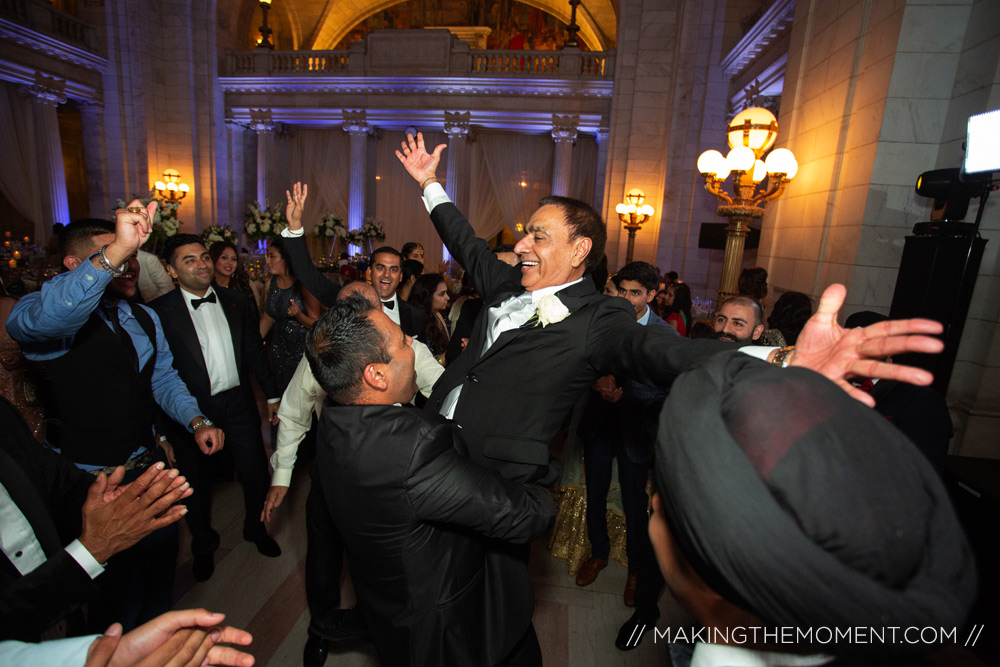 Imi's father; ready to dance.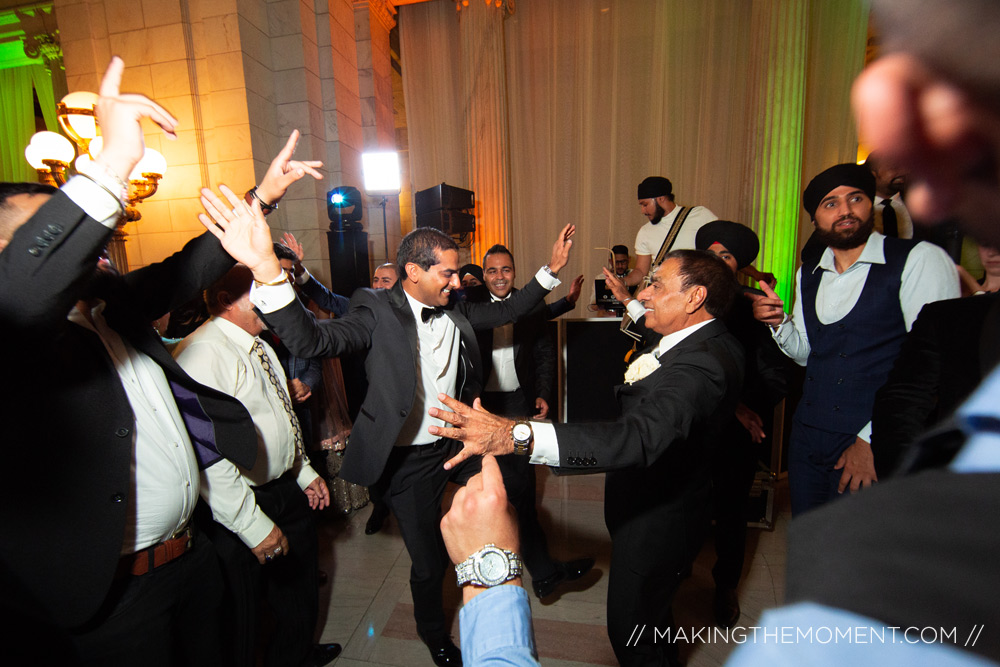 Imi and Andy, I'll forever be thankful for your trust, your kindness, and the life you brought to c for your wedding weekend.  Thank you for your friendship, and the opportunity to craft this artwork for you.  Cheers!