Stephanie + Reid came to us with high expectations for their wedding photographer and we were excited to meet them there. From layering light and shadows [ as you'll see below ] to creatively caputring them and their wedding parties, their wedding artwork is both uniquely and creatively captured.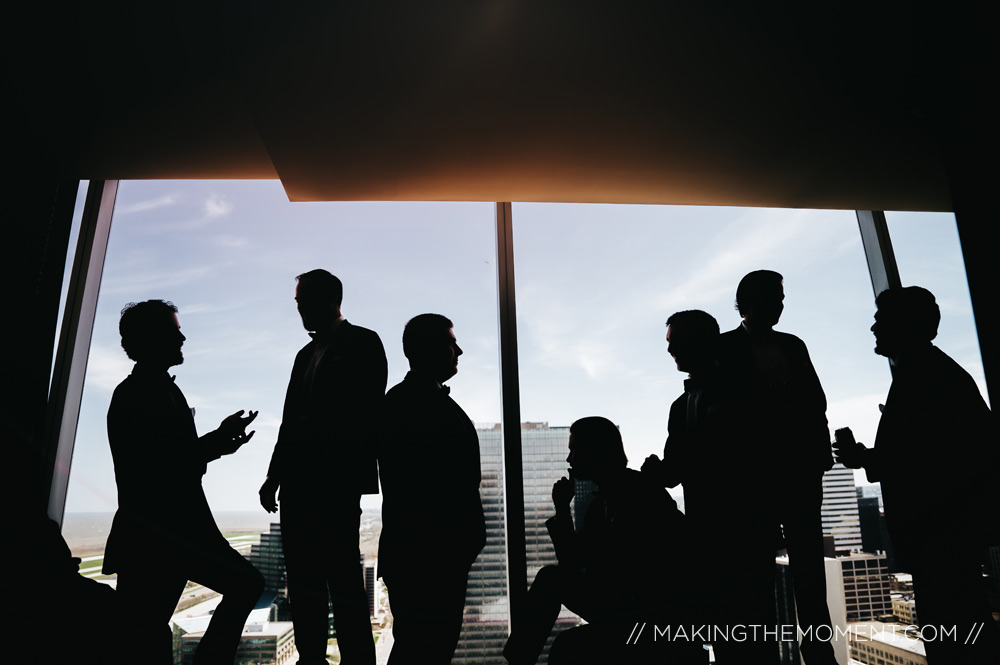 We're just getting started with this blog, but before we go any further showcasing Stephanie and Reid's gorgeous wedding day, None of this could have happened without the amazing group of wedding professionals that made their wedding reception at the old courthouse in cleveland happen.  In no specific order, I'd like to thank the following wedding vendors;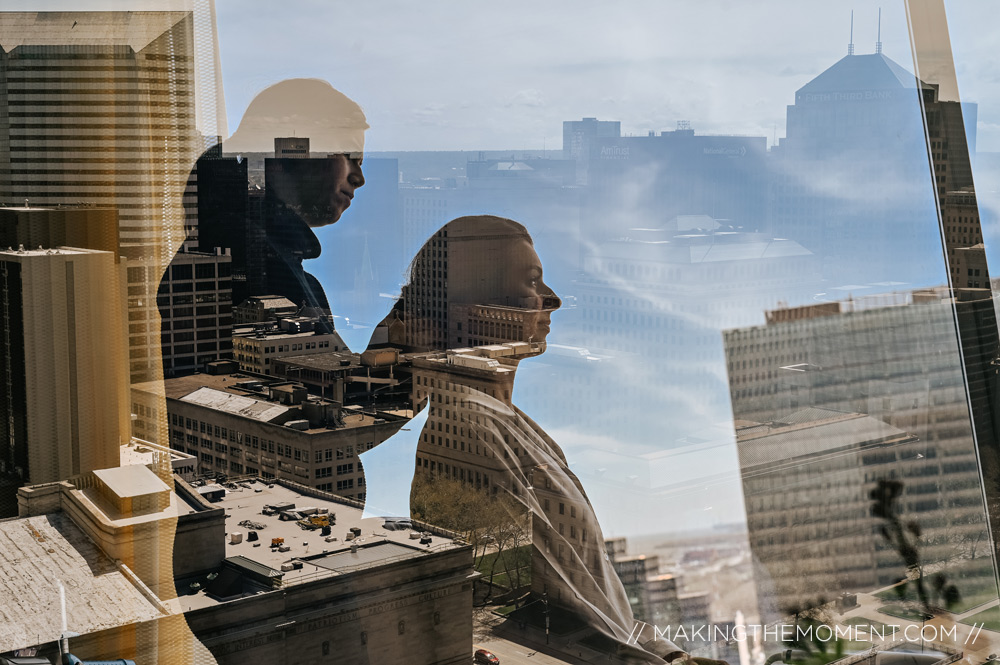 Stephanie had a lot to "reflect" on while her hair was being done that morning. OMG. I'm so sorry; but sometimes we at Making the Moment cannot stop the puns from coming out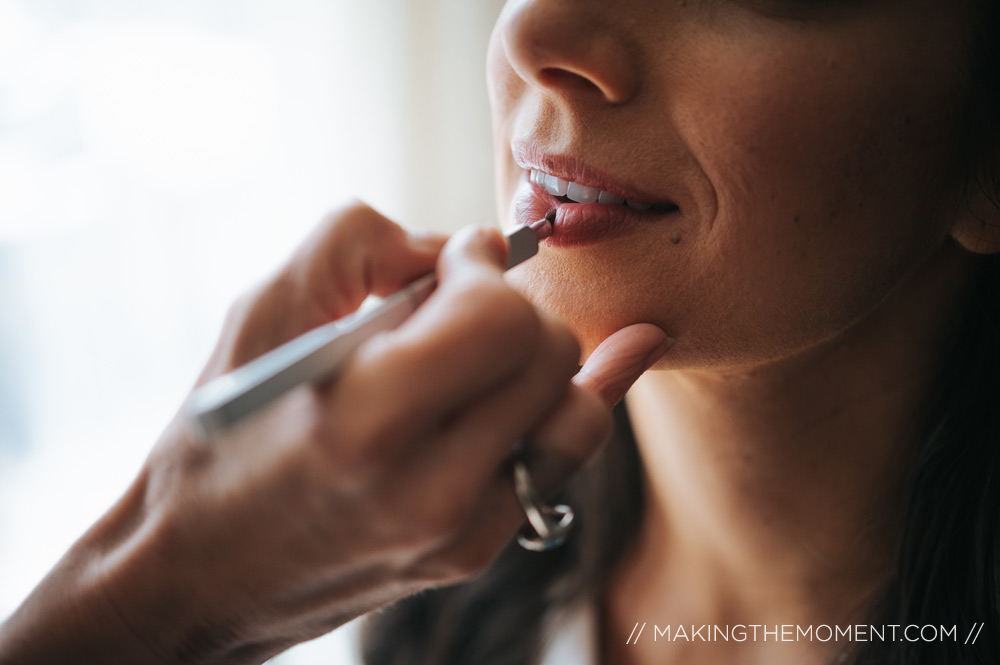 That doesn't mean I'm only going to pay "lip-service" to how great their wedding photography is in this post though. [ oh, for real, that one made me laugh out loud freaking hard ]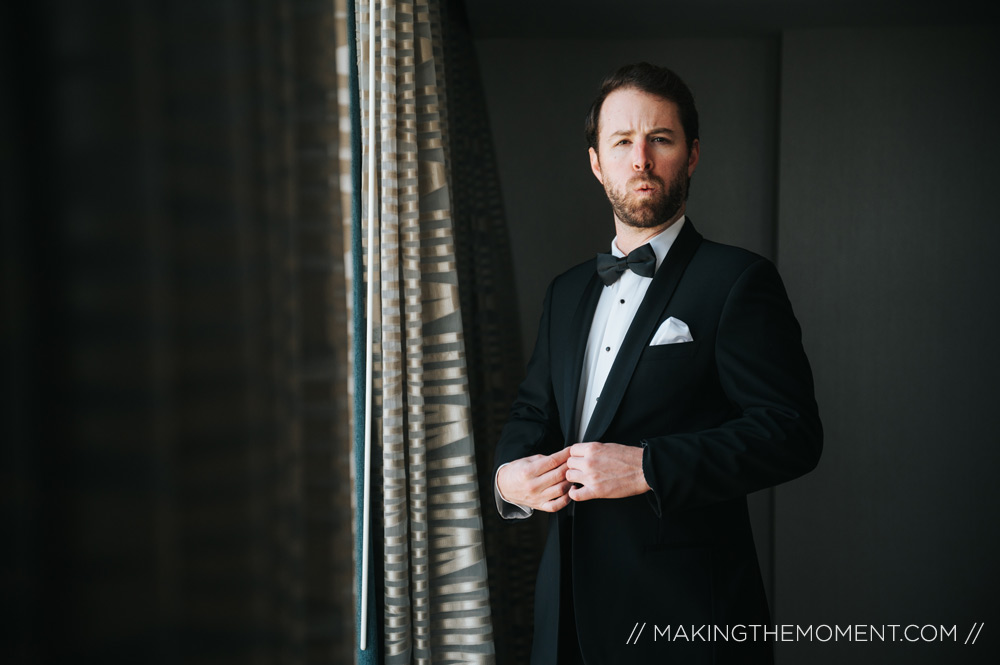 While we were waiting for Reid we brought in one of the groomsmen to stand in for him and embody Reid's energy #bluesteel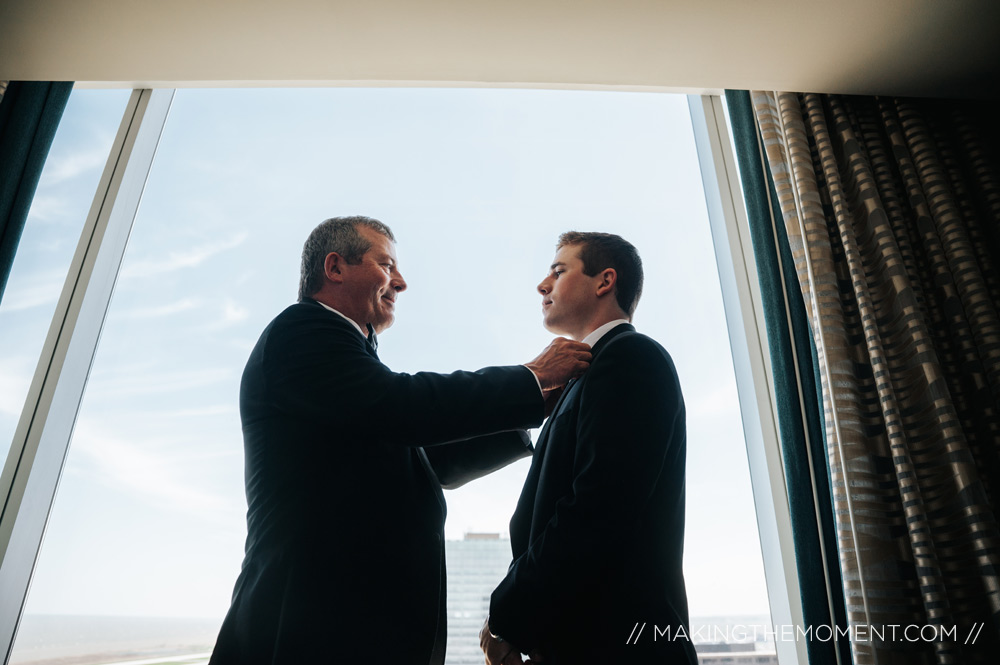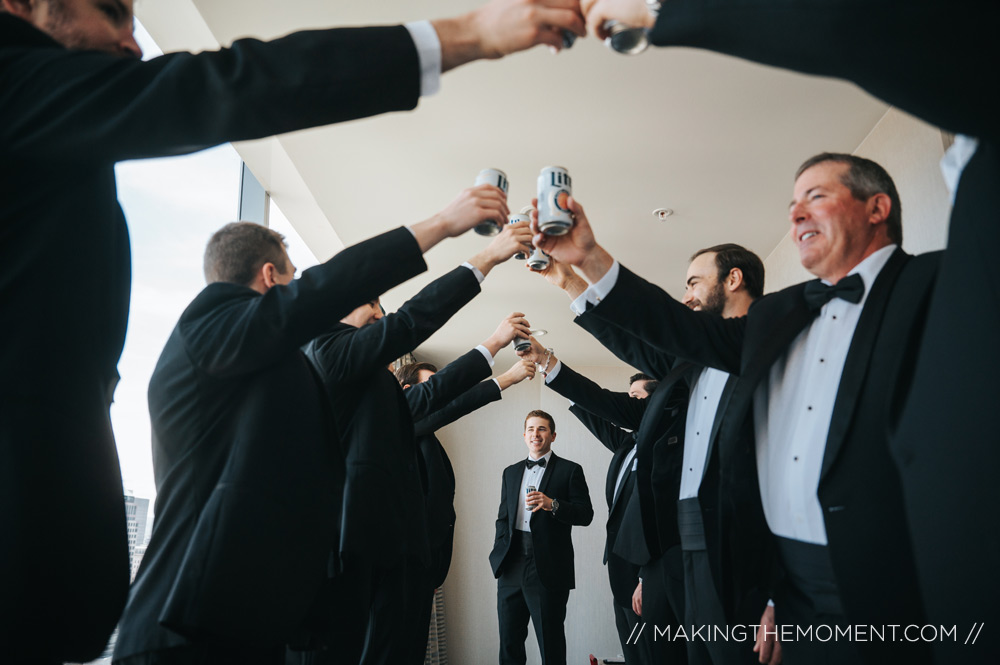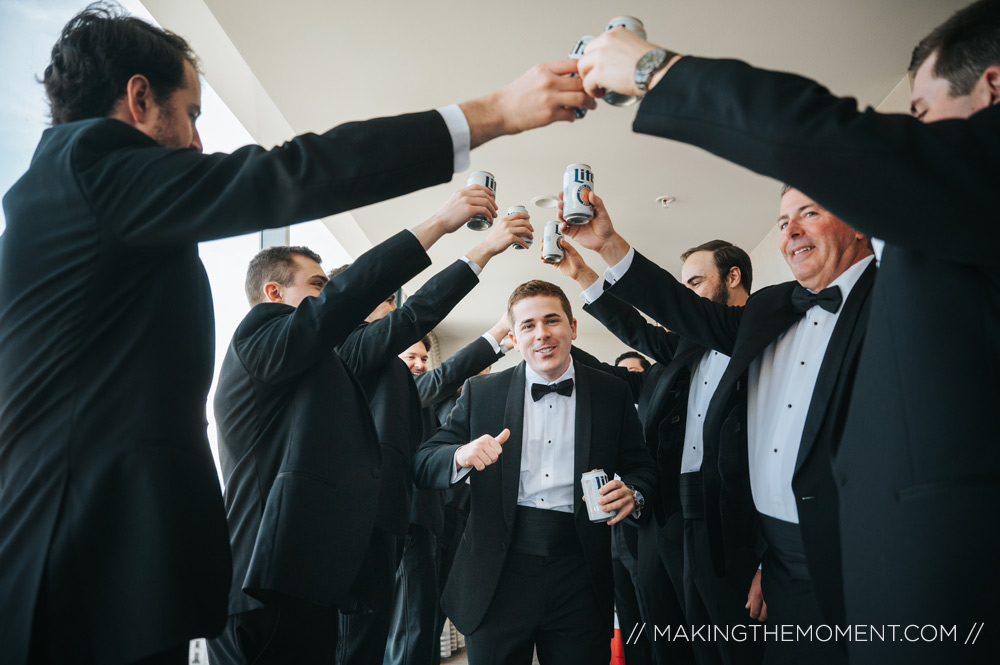 Reid then commanded his entourage to salute him with their adult beverages, while Stephanie enjoyed jumping on her bed.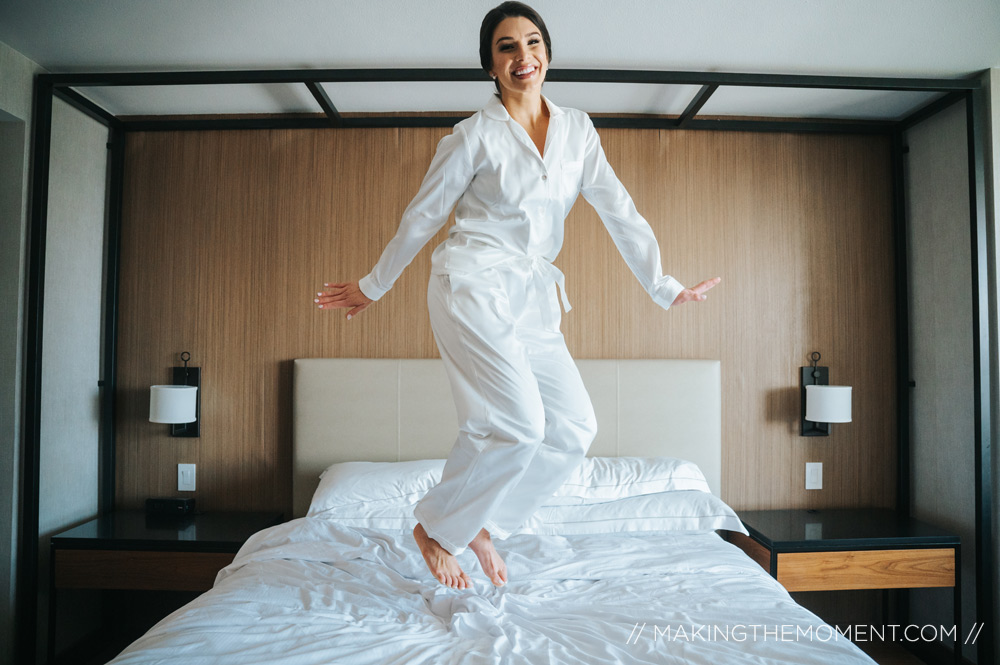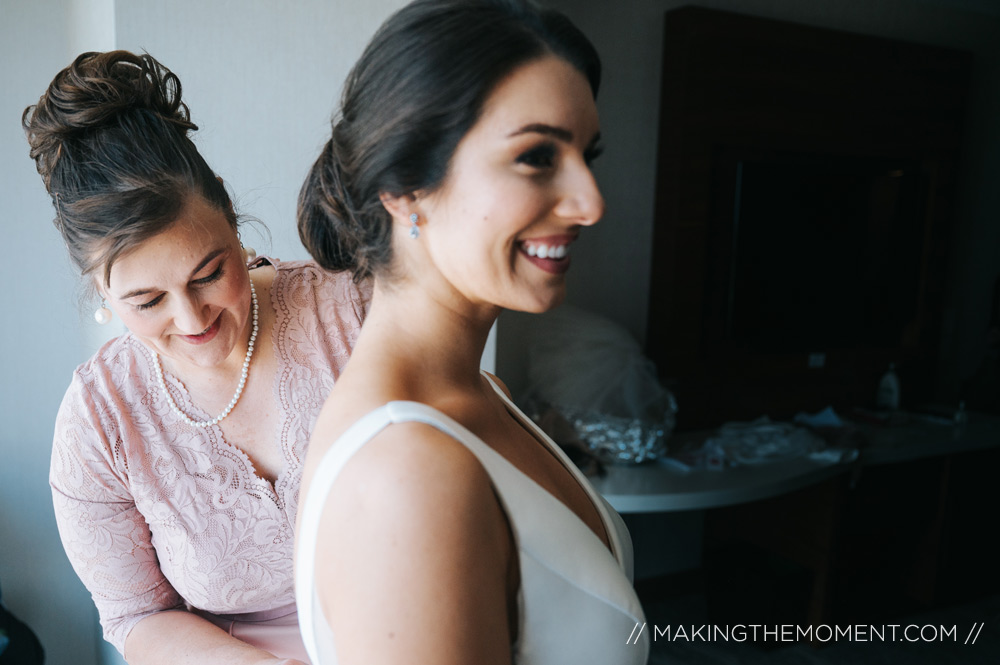 We love these sweet moments between Stephanie and her Godmother helping stephanie get into her wedding gown!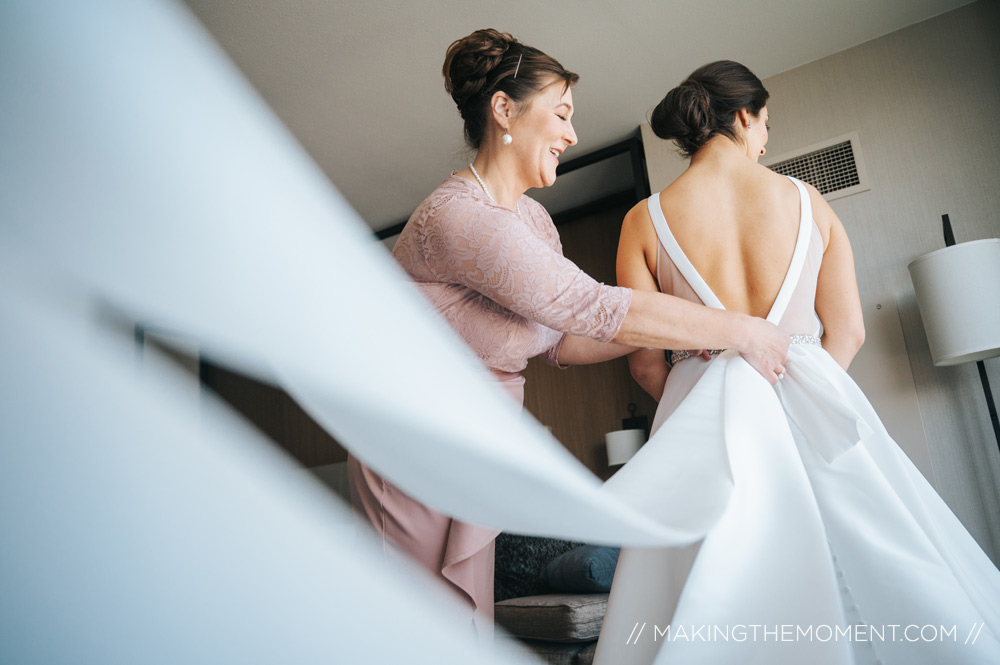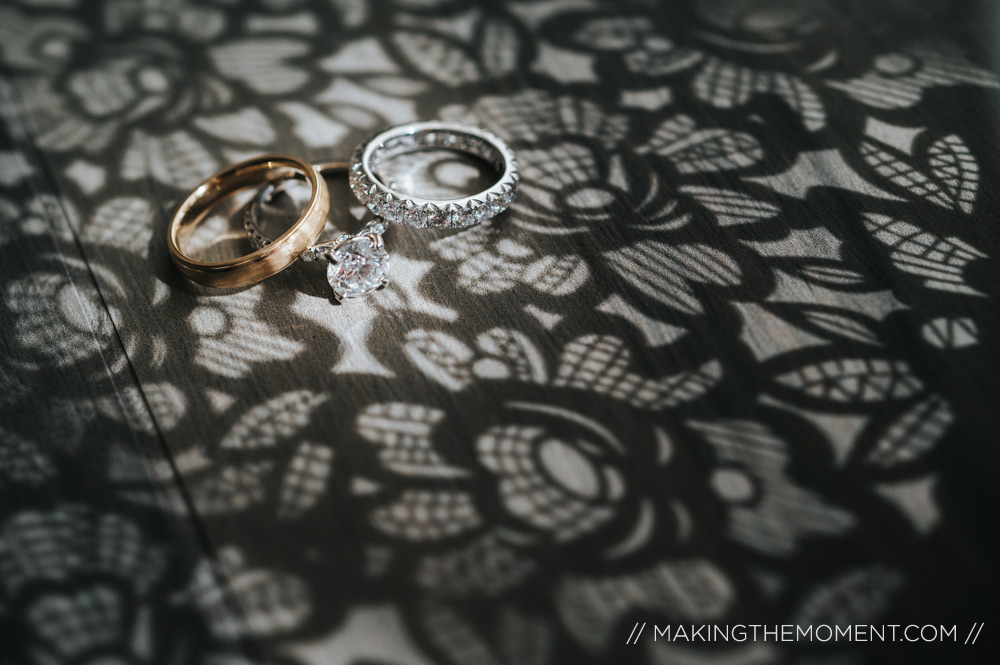 There are two three important facets to being a wedding photographer when it comes to wedding ring photography.
Create a unique picture [ versus the standard picture of a ring on the flowers for instance ]
Don't lose the rings
Don't leave the wedding and sell the wedding bands at a pawn shop and skip town.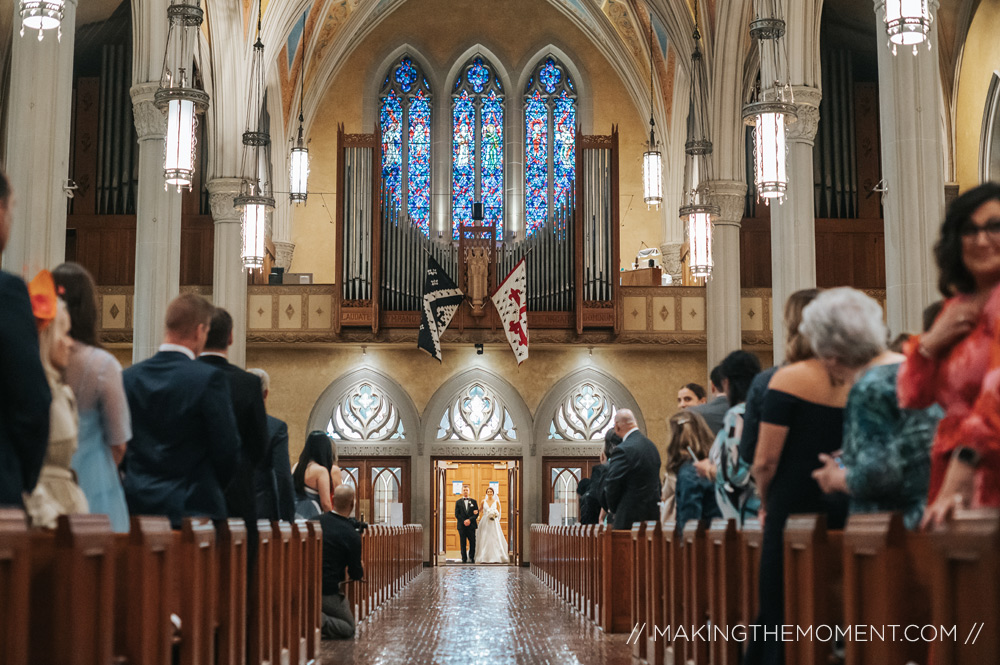 Stephanie's processional at her wedding ceremony at St John's Cathedral in Cleveland was EMOTIONAL.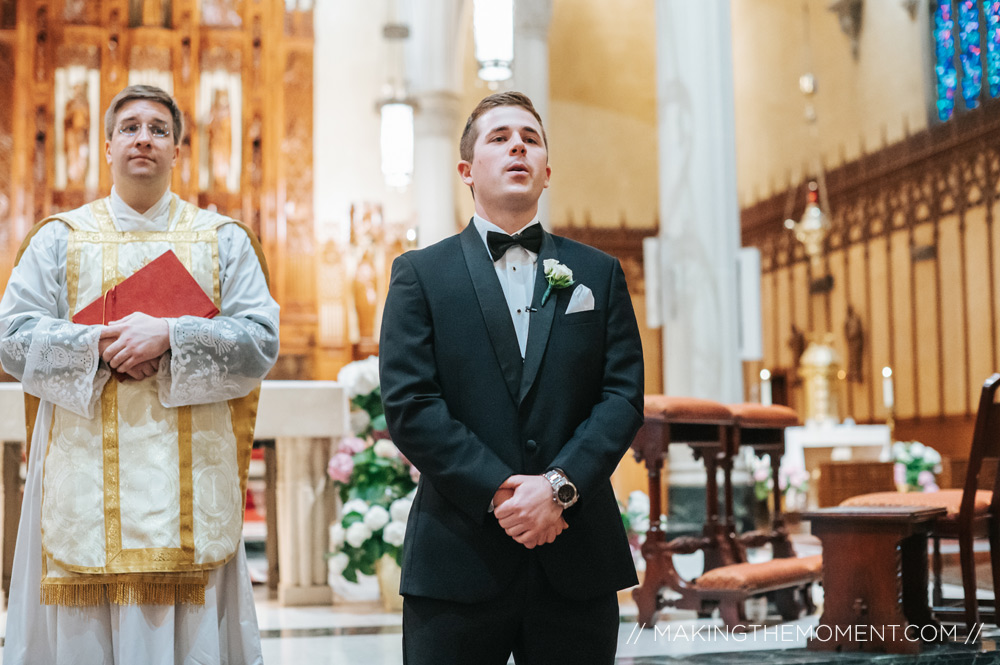 I love this wedding picture of Reid catching his breath as Stephanie is coming down the aisle at St John's in Cleveland.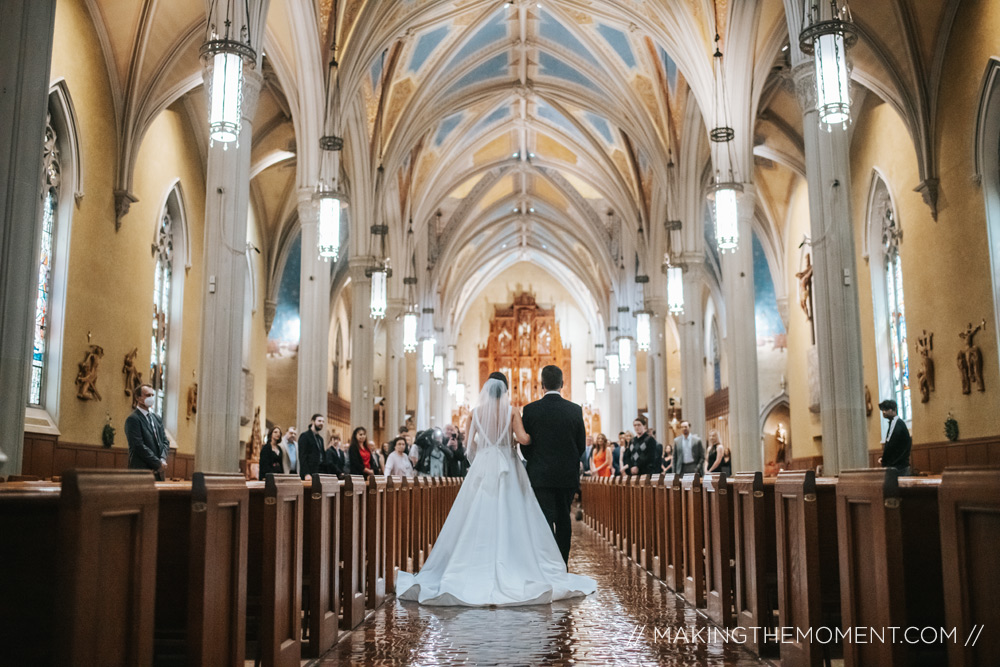 For real though; the aisle at St Johns in Cleveland is SO long. During a wedding processional I literally have enough time to not only photograph the couple, but to leave the ceremony space, get some chipotle, return a few things at Best Buy, and make it back before the bride is down the aisle.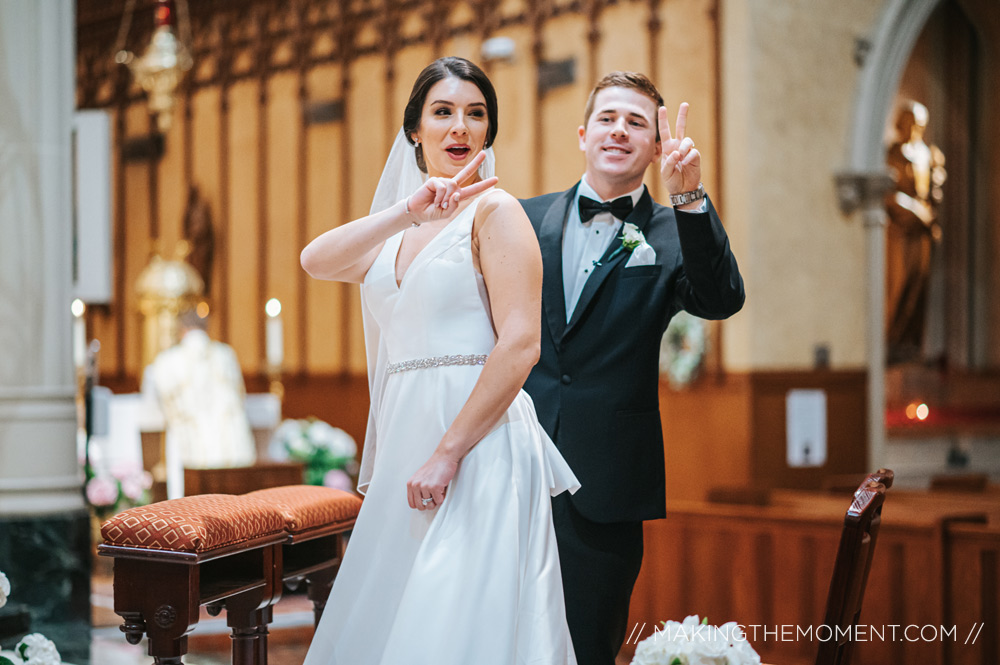 This is what happens when the priest tells everyone to "share a sign of peace" during the wedding ceremony.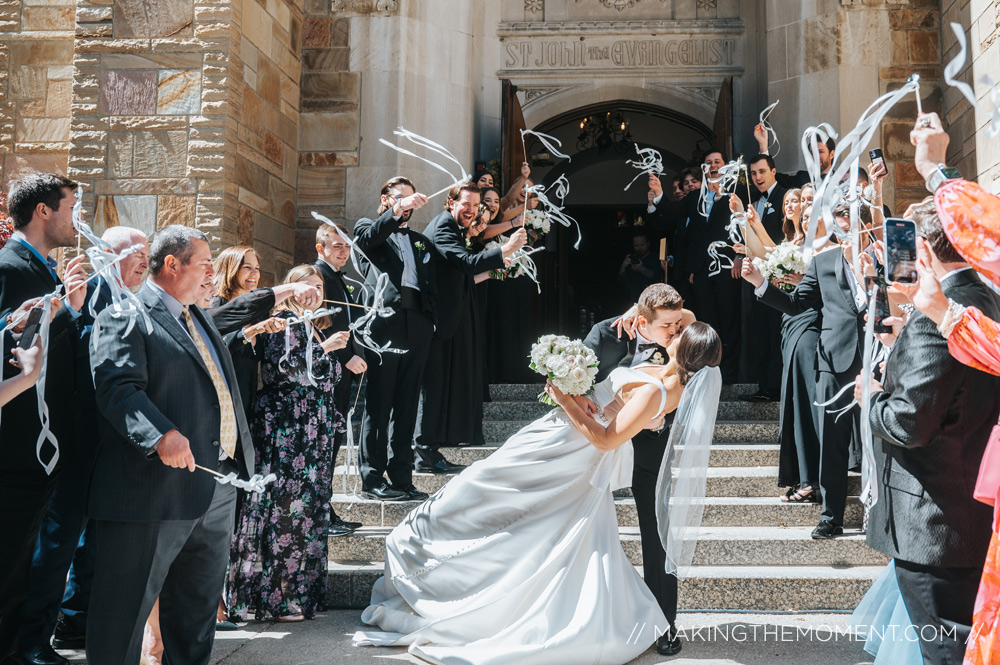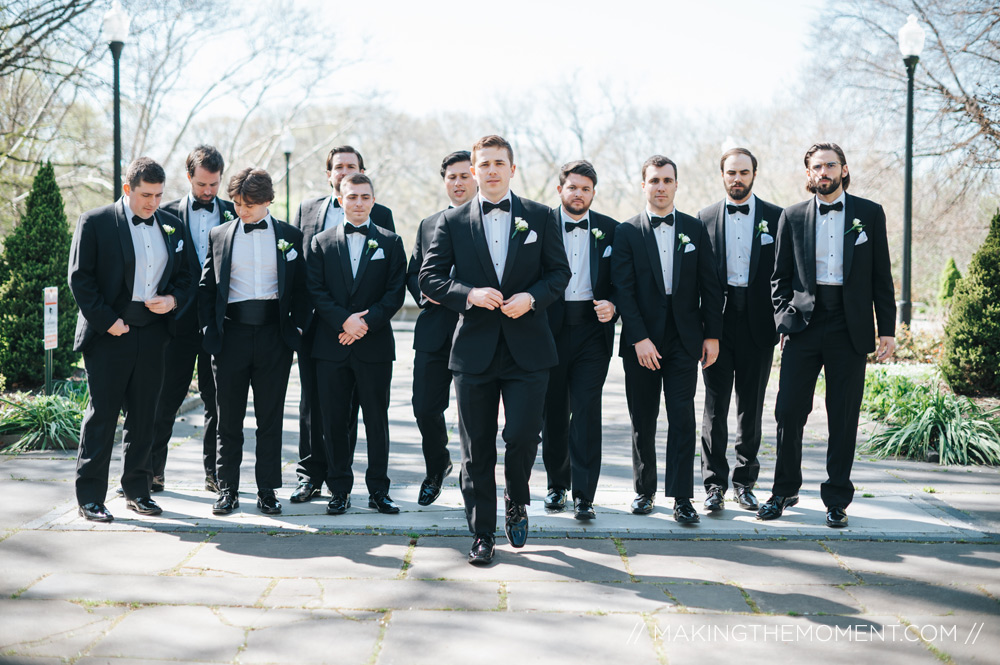 Groomsmen lookin' fly.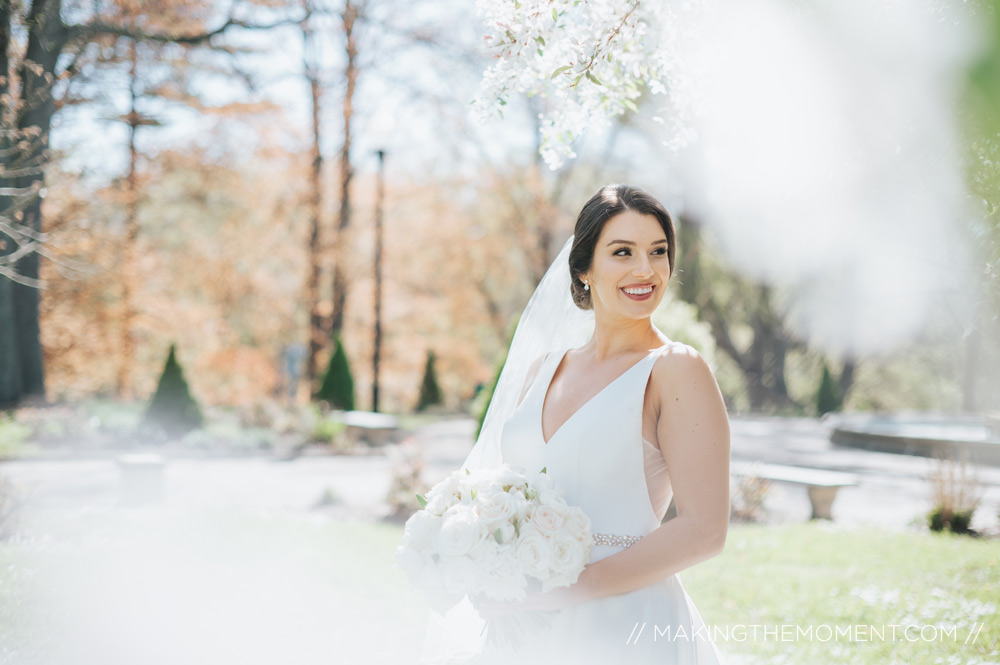 Stephanie Lookin' Fly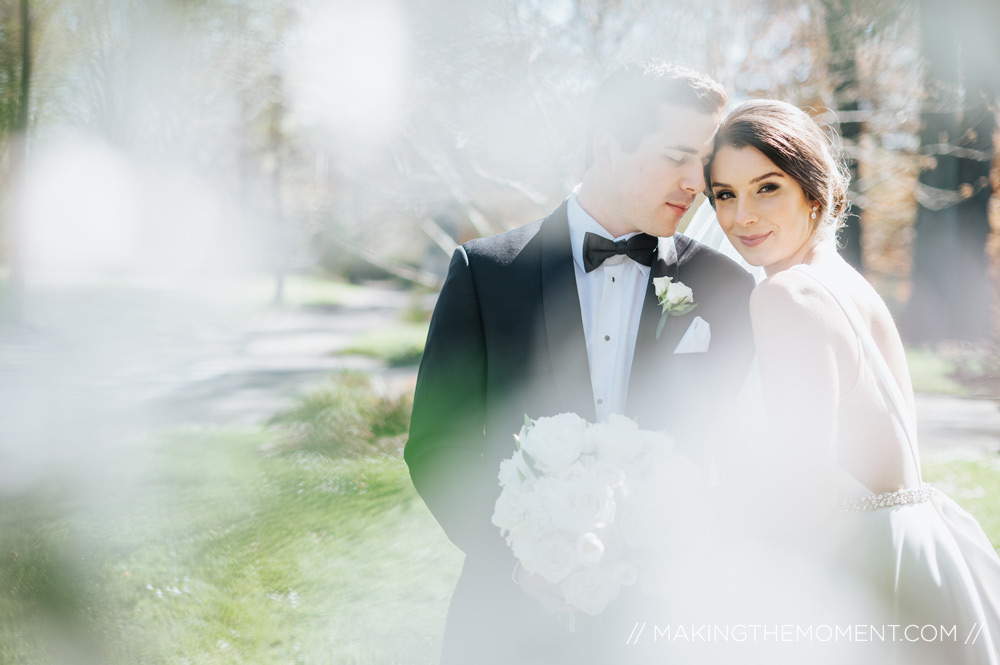 Reid lookin' @ Stephanie cuz she fly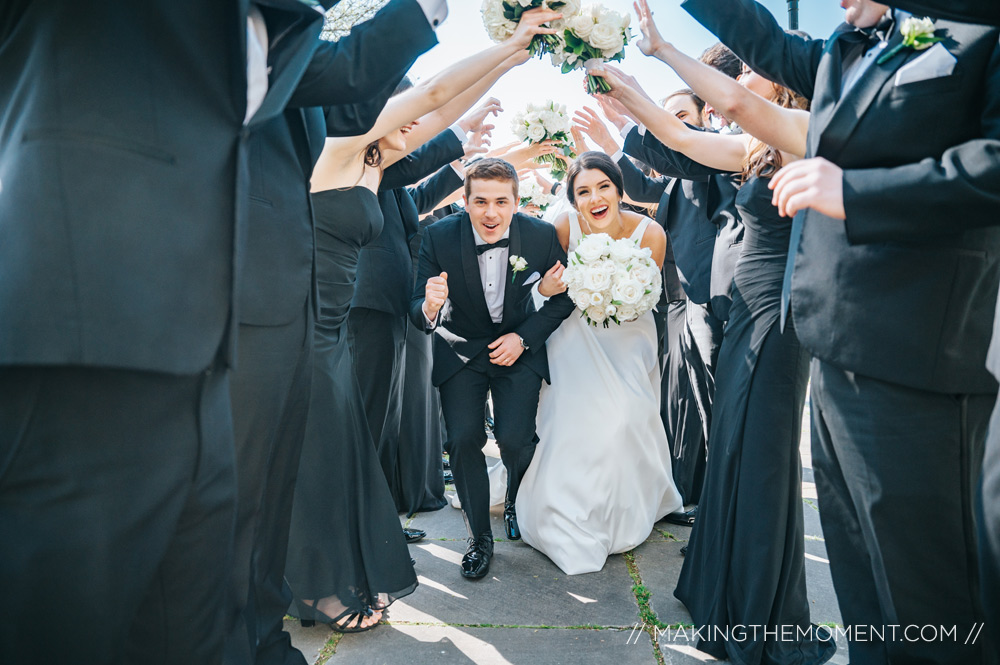 And then we did the tunnel thing again!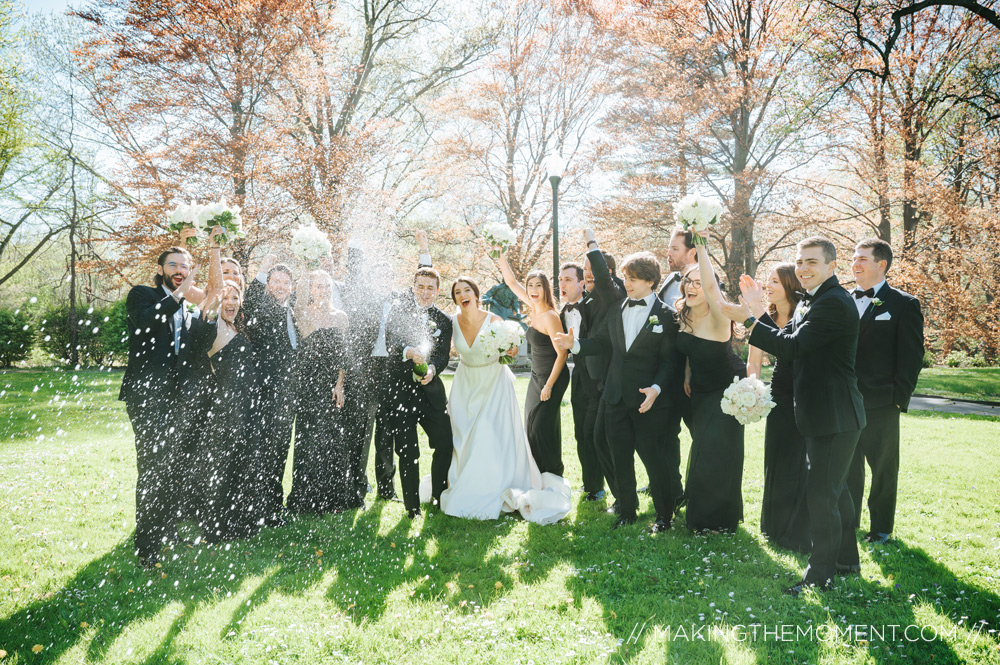 I LOVE champagne sprays in wedding photography; it's so fun.  I do [ however ] wish we could do the same thing with some sort of a flamethrower just for kicks.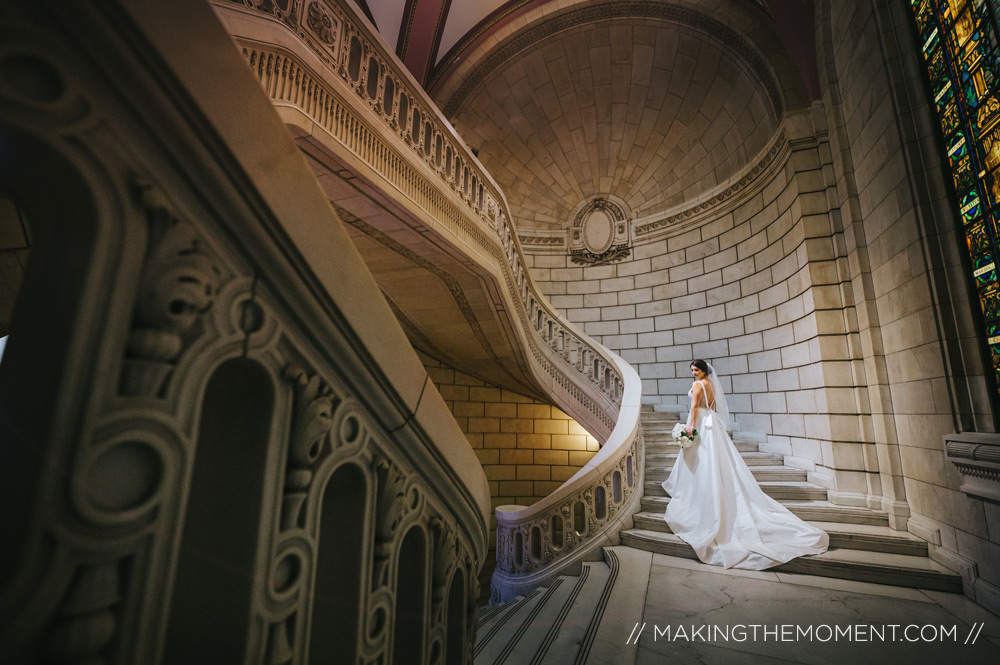 The old courthouse in cleveland is the most elegant location for wedding photography [ and your wedding reception ].  The limestone [ that looks like marble ] carries an elegance unmatched in the city of cleveland.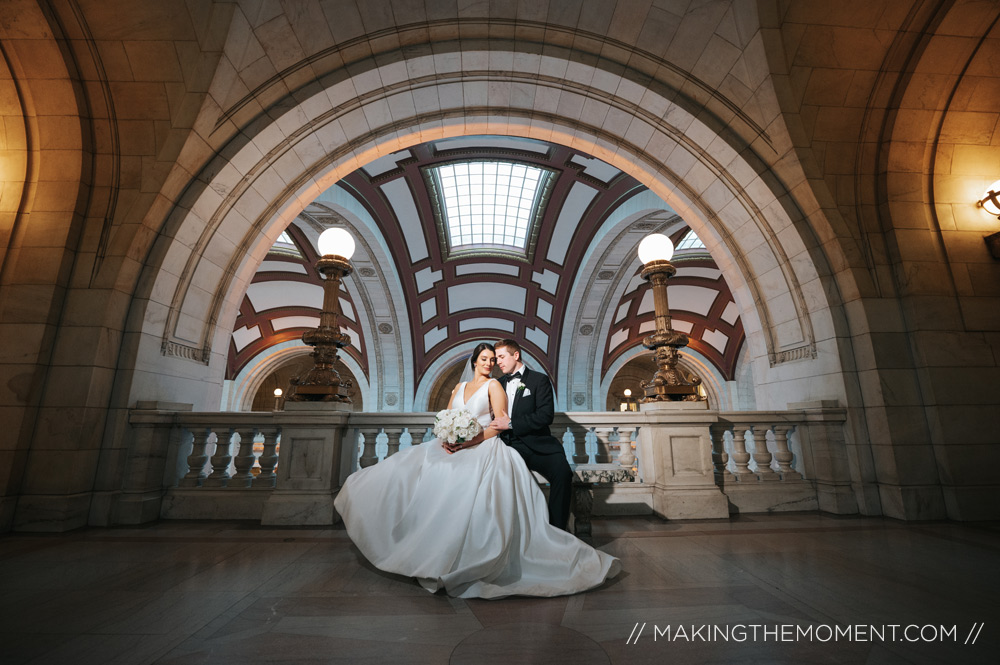 We have been wedding photographers for wedding receptions at the old courthouse in Cleveland more times than we can count; and yet we're still always crafting new wedding photography every time we are there.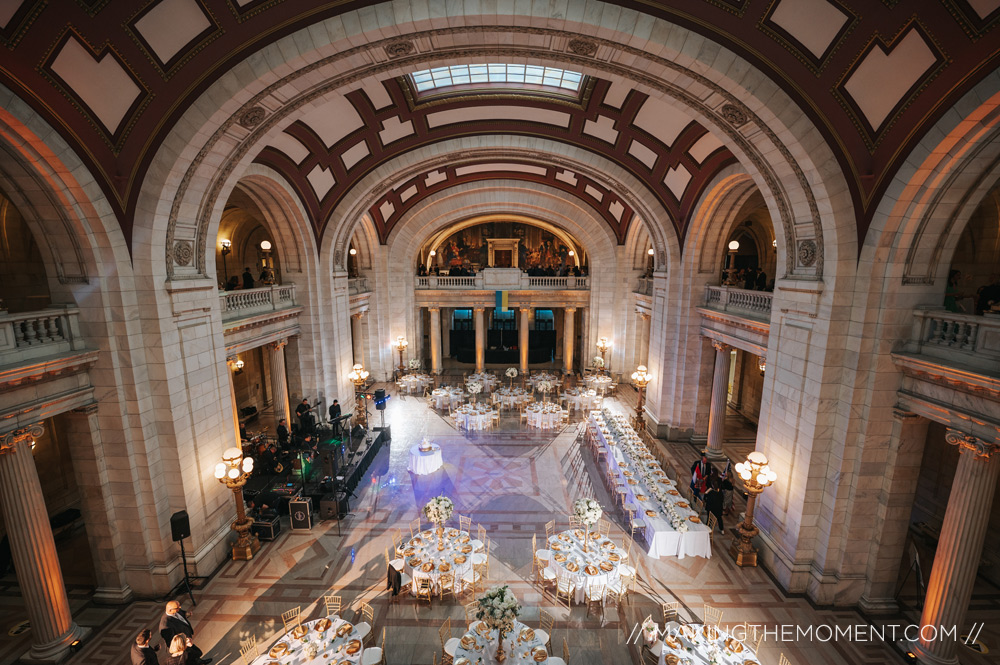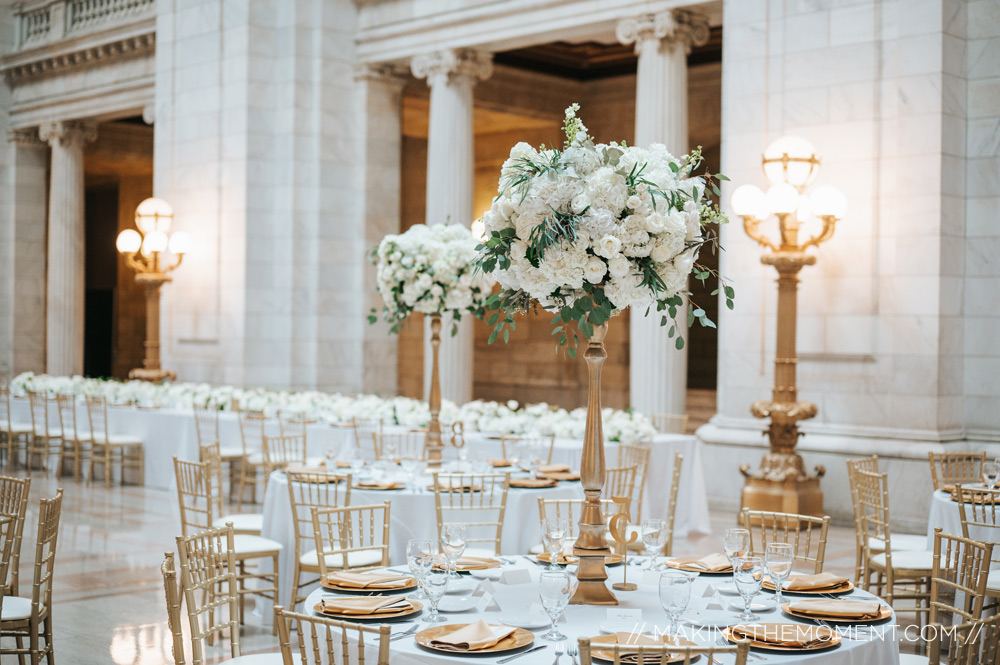 The reception Decor at the courthouse in cleveland was so seamless and lovely the night of their wedding reception.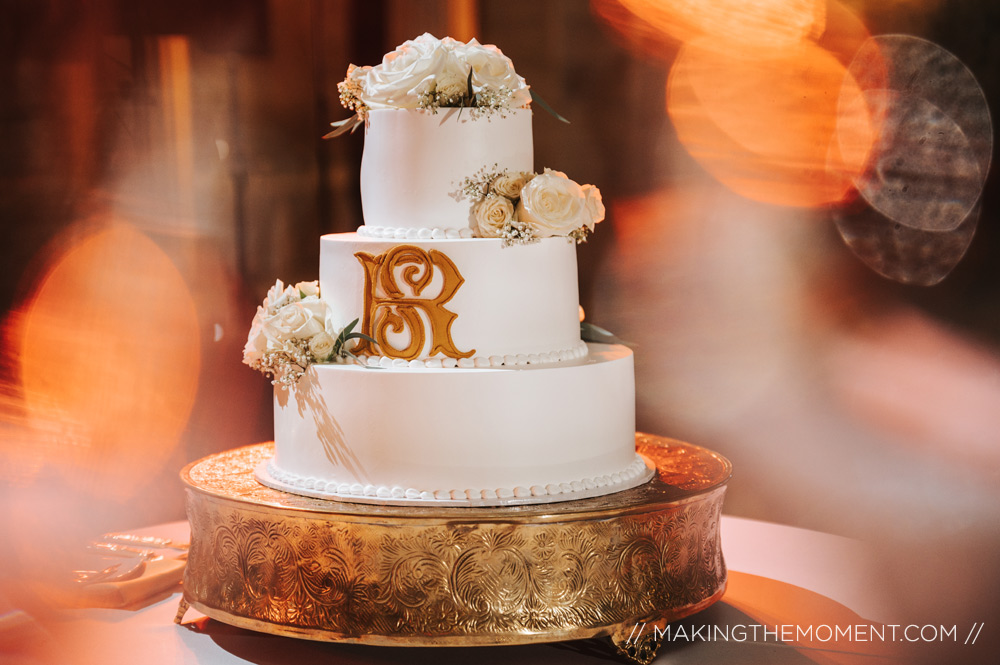 Our friends at Wild Flour crafted this lovely wedding cake for Stephanie and Reid!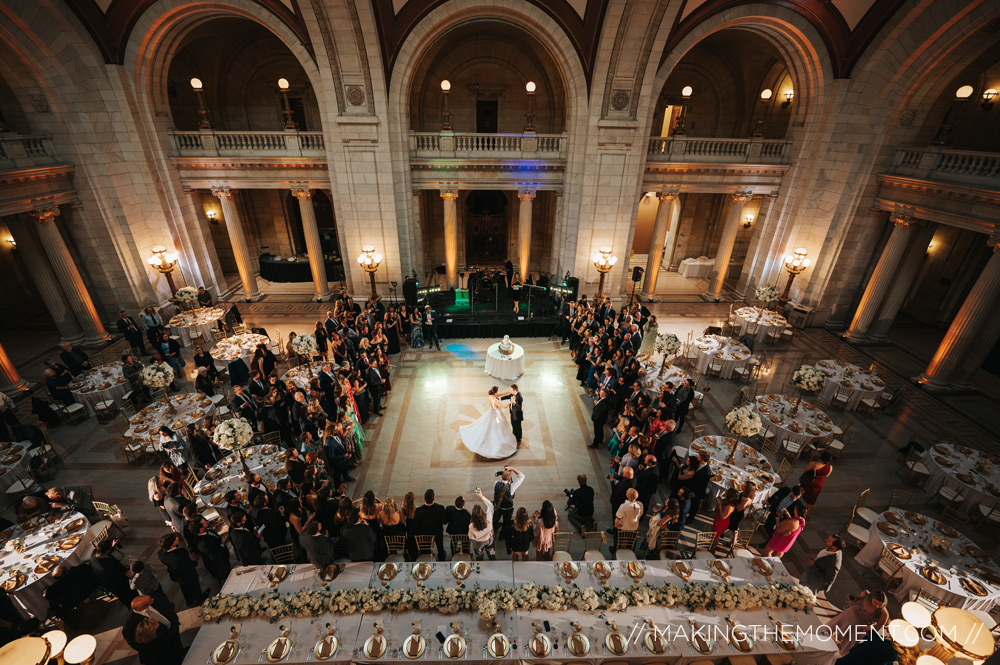 Their first dance as husband and wife, photographed from the second floor of the old courthouse in cleveland.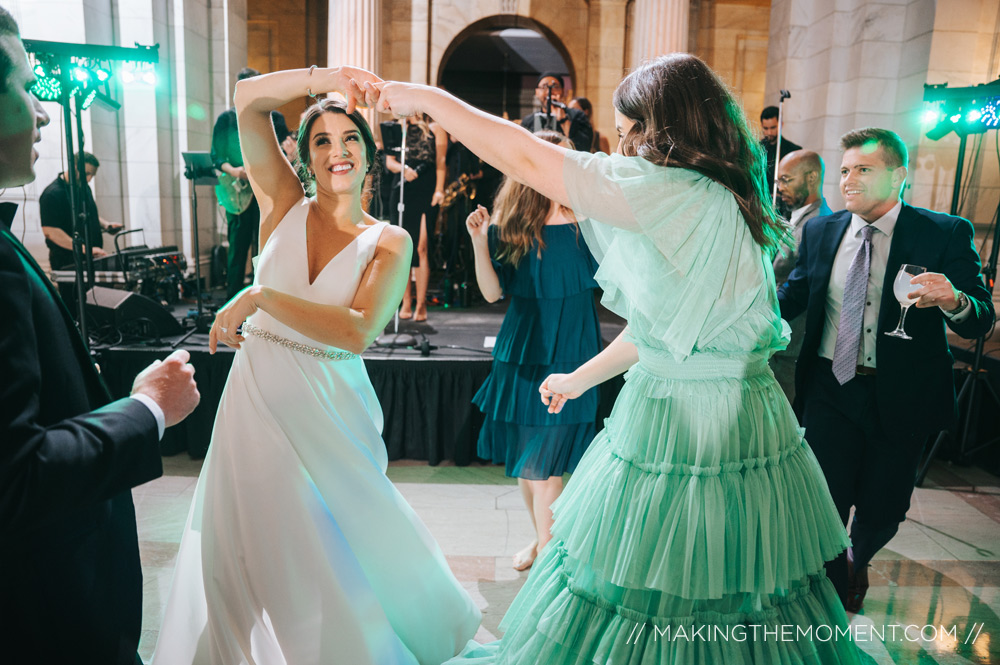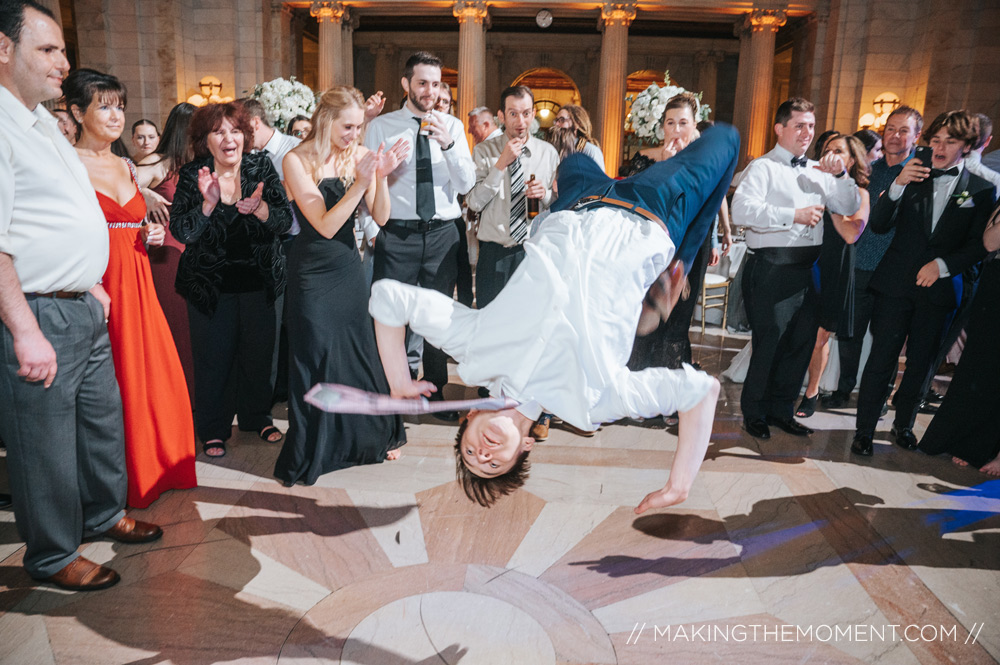 The Avenue Band was amazing at this wedding reception at the courthouse.  So amazing that people were literally floating upside down off the dance floor for some reason.
And a pretty amazing bit of creative wedding photography at the courthouse in Cleveland to end the night. Cheers to you Stephanie and Reid; we are SO thankful we got know you and craft artwork with you!