Meet hannah [ palindrome Hannah ] and Kyle; a lovely bride and groom whom we had the pleasure of photographing at the end of the summer.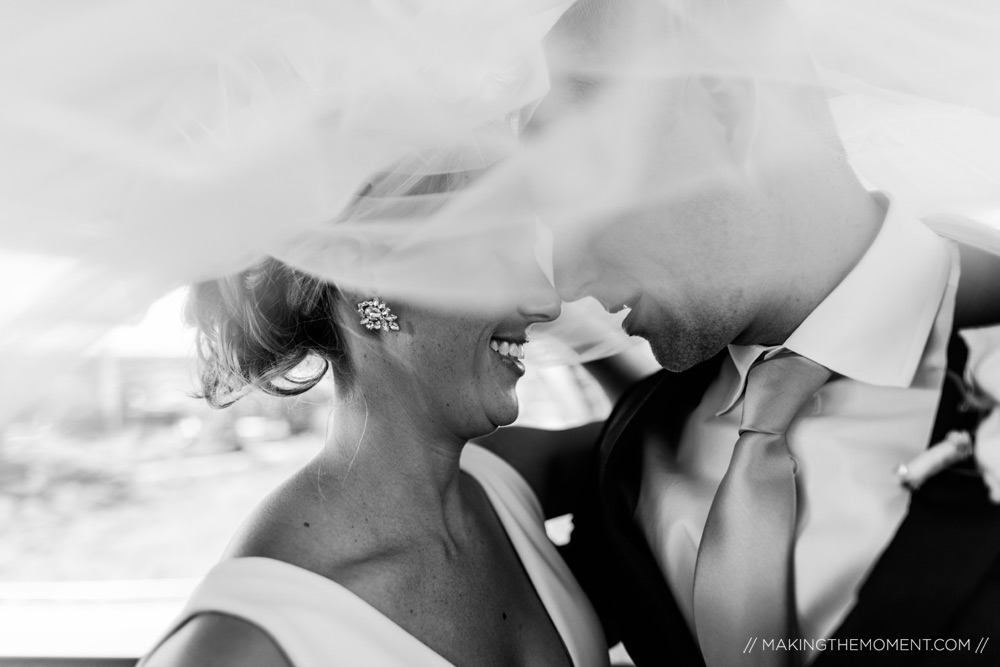 As I've hinted via pun on title of this blog; the two had a lux and custom outdoor wedding reception in cleveland [ with a tent ].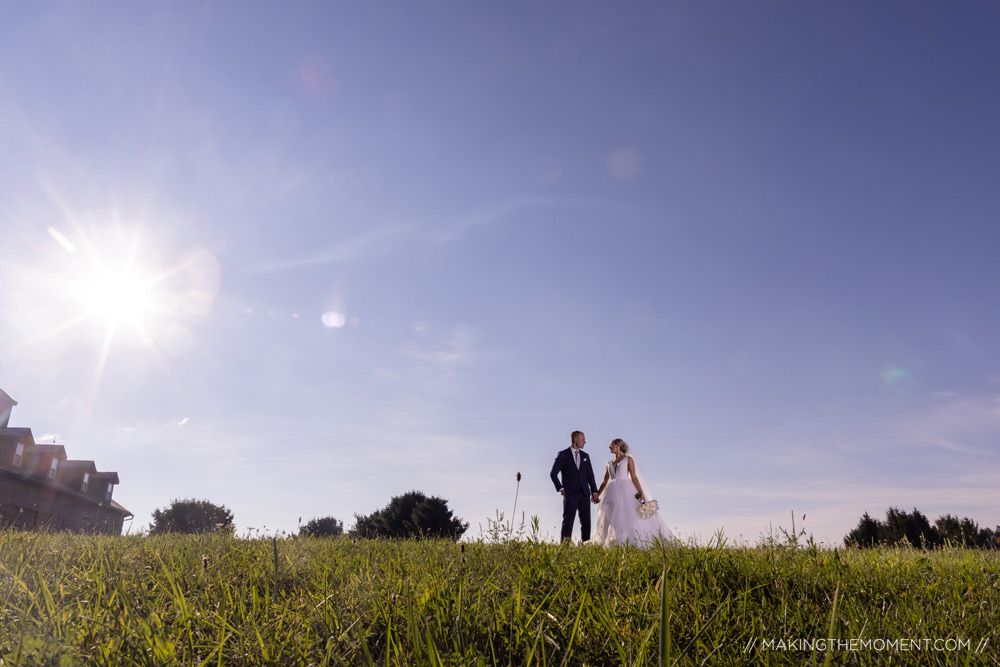 As always, we cannot go further without thanking our very in-tent-ional wedding vendors;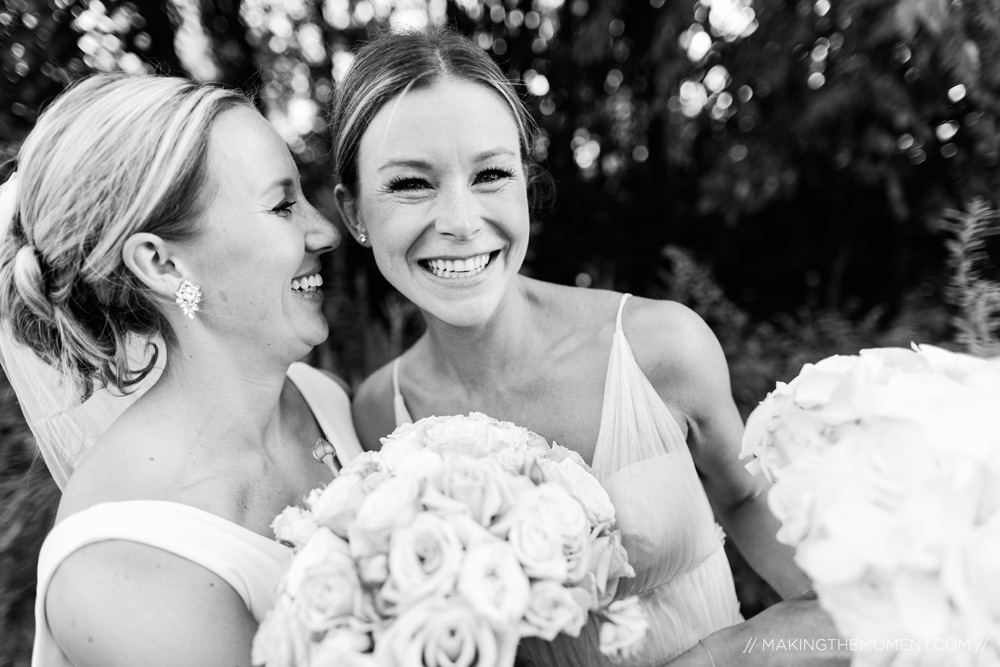 While their wedding ceremony was in cleveland at the historical St Johns Cathedral in Cleveland, the two held a tented wedding reception at their family estate. Hence all the tent puns.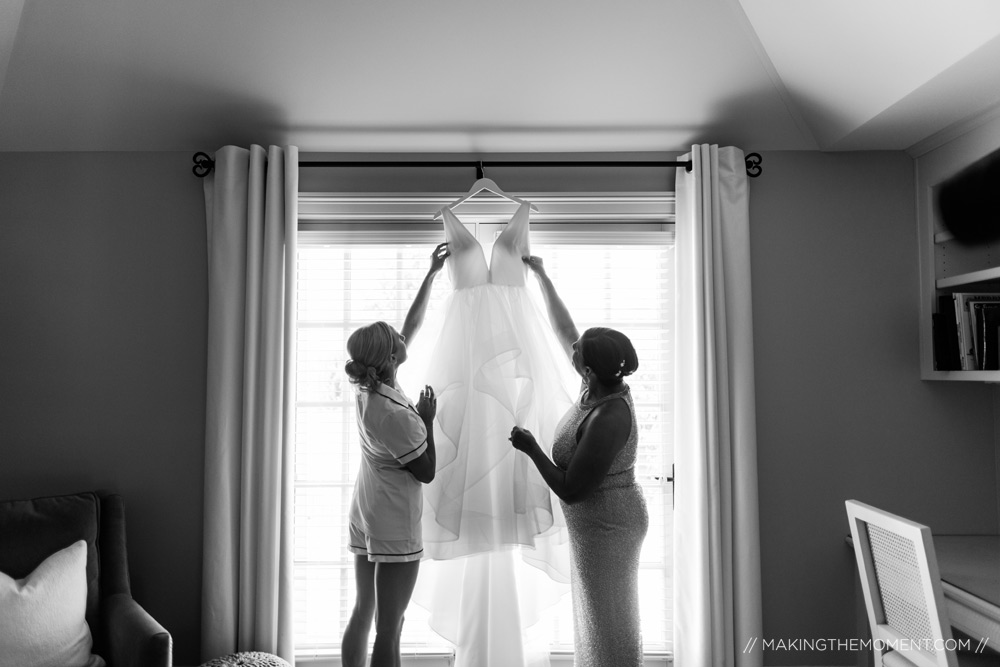 Real moments matter; Kristine [ the mother of the bride ] is helping Hannah get her wedding gown before getting dressed in the morning.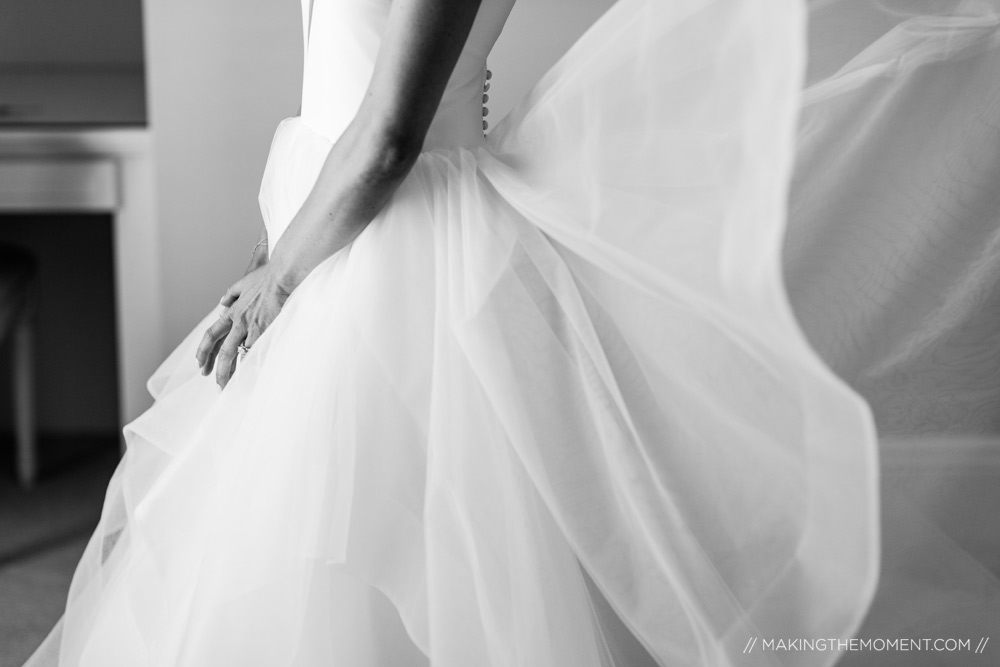 I mentioned how we photographed this wedding this past summer; does that mean all my writing has to be done in past-tents? OMG; I'm so sorry 🤦‍♂️ ]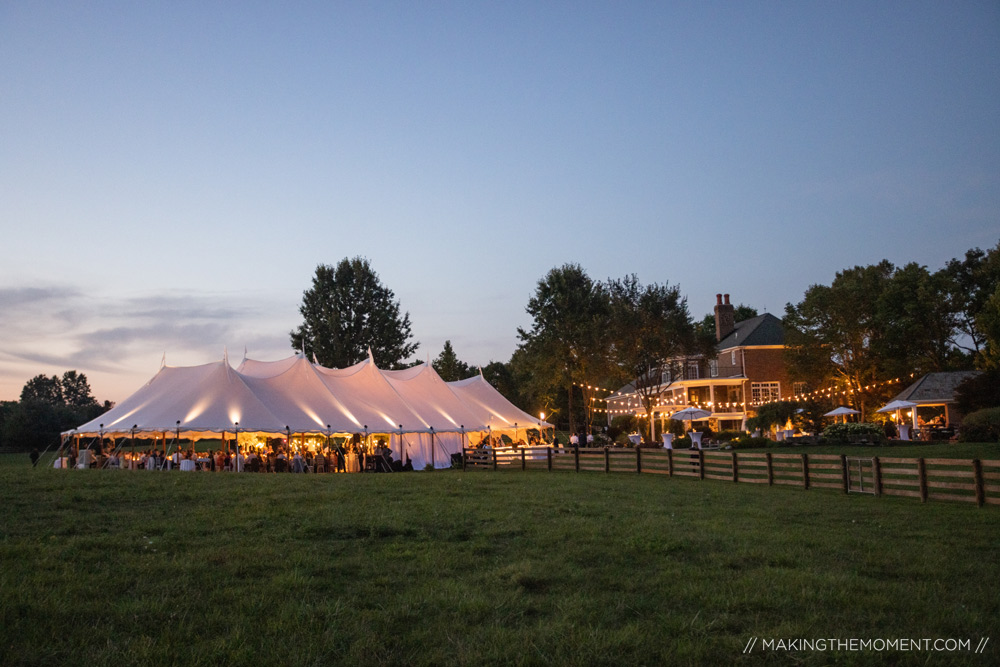 This is how you transform a backyard into a wedding reception venue [ well executed lighting and a large and lovely event tent will do the trick ]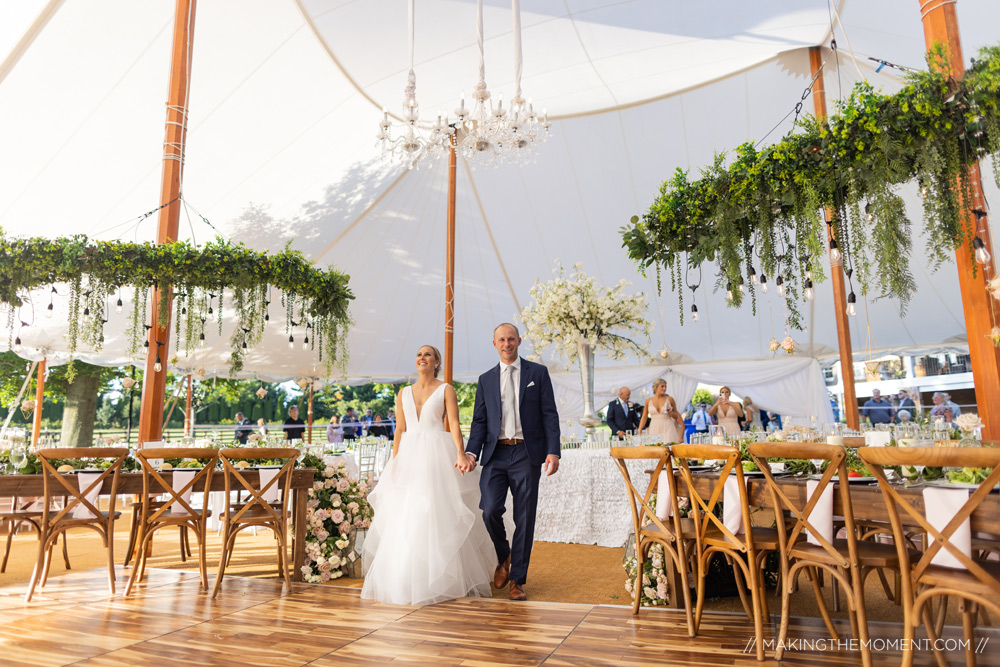 Oh; and you'll need some fabulous and elevated wedding decor inside that tent too!  This is Kyle and Hannah seeing their tented wedding reception space for the first time; you can literally see the amazement on Hannah's face!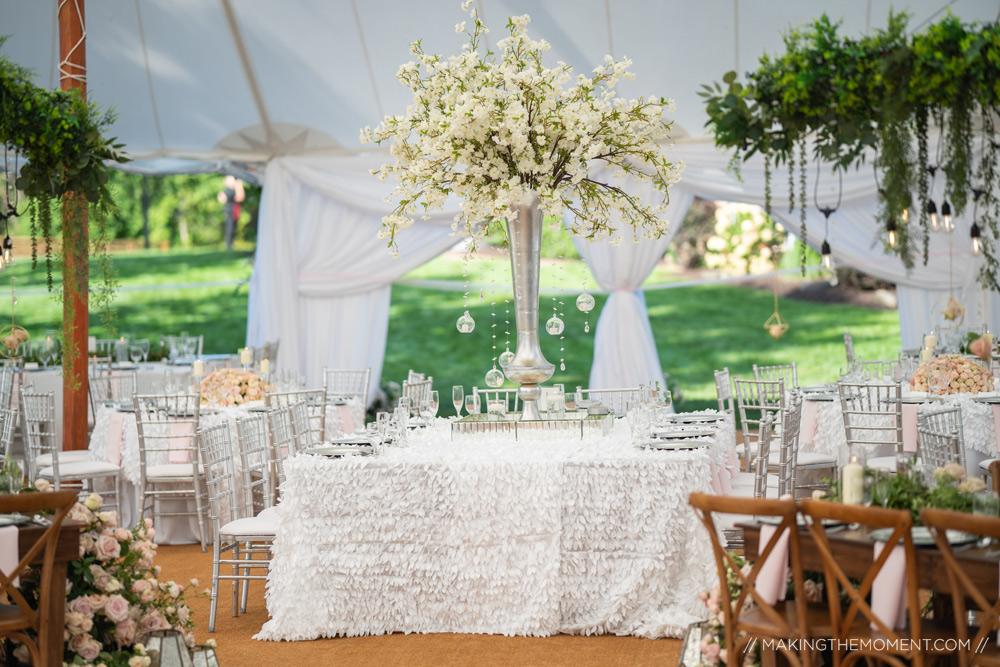 Elegant Events by Maria produced this luxe custom wedding; her design, leadership and attention to detail made this all come together.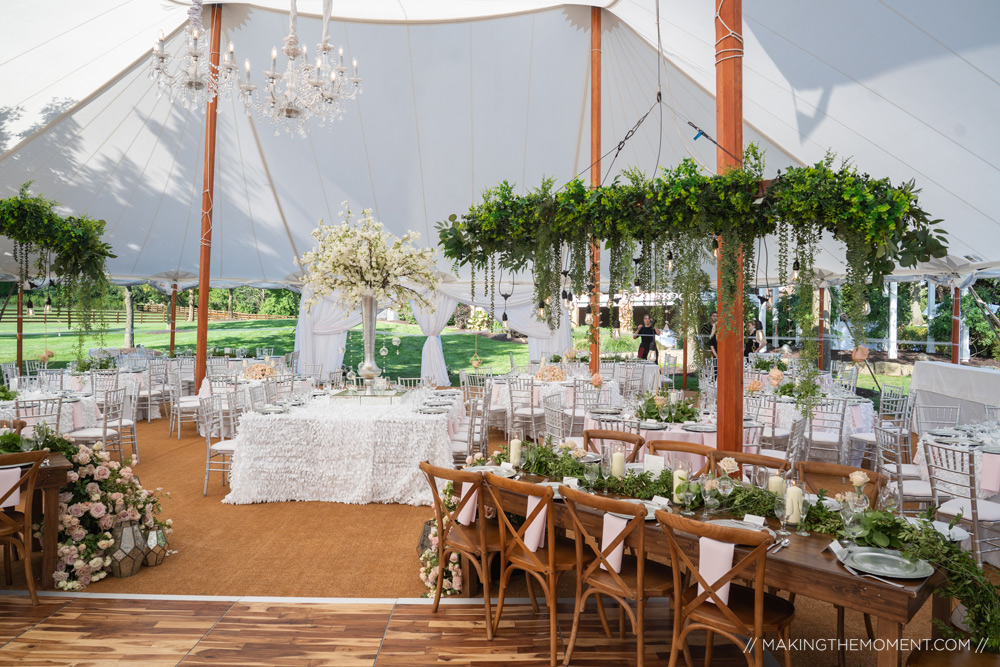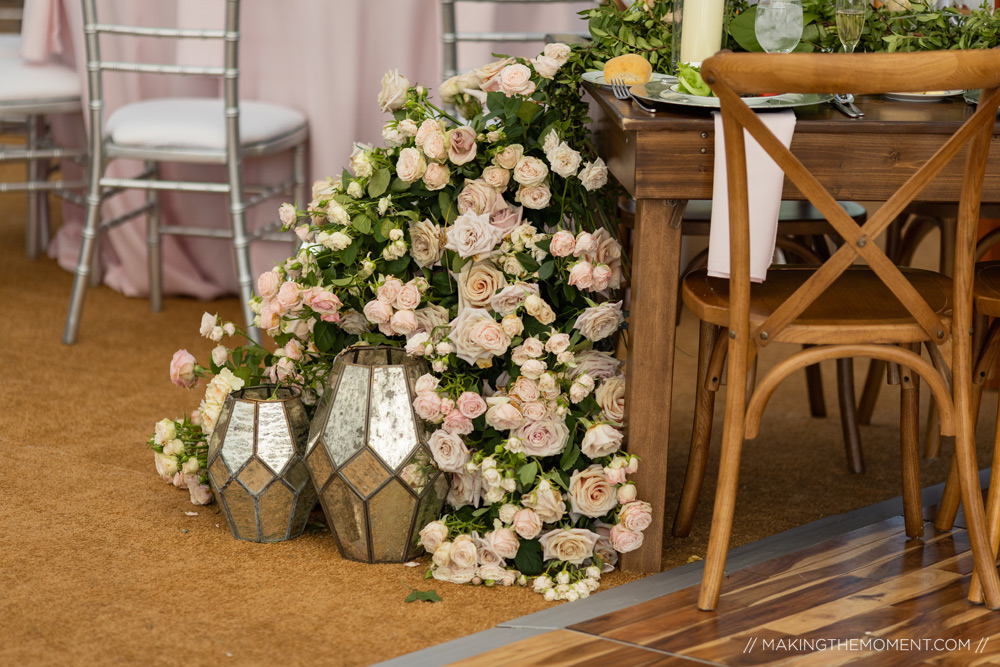 Farah and Nour Did an OUTSTANDING job on the wedding florals!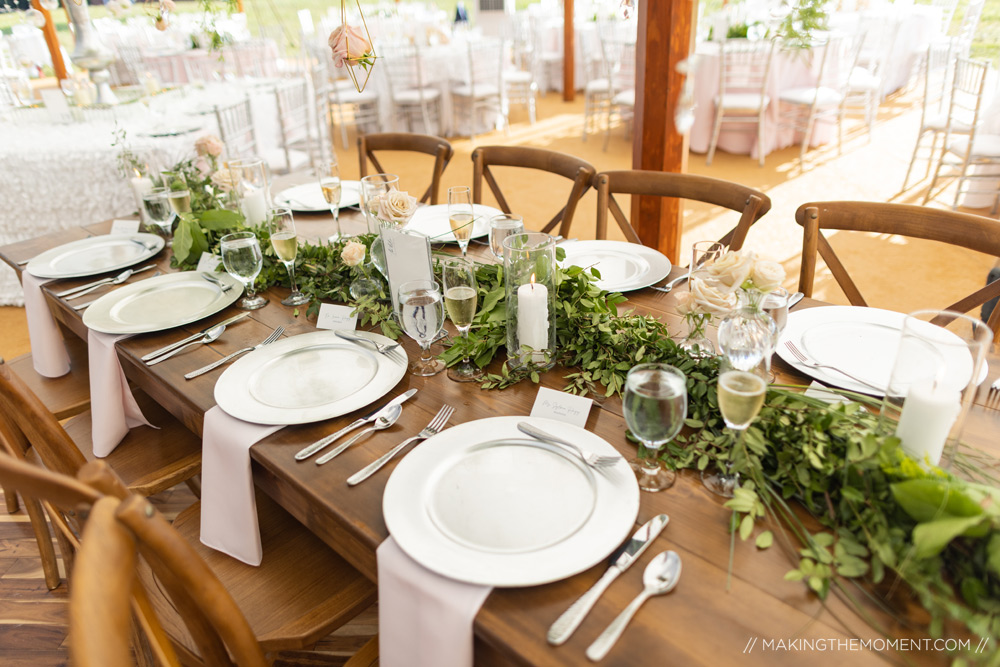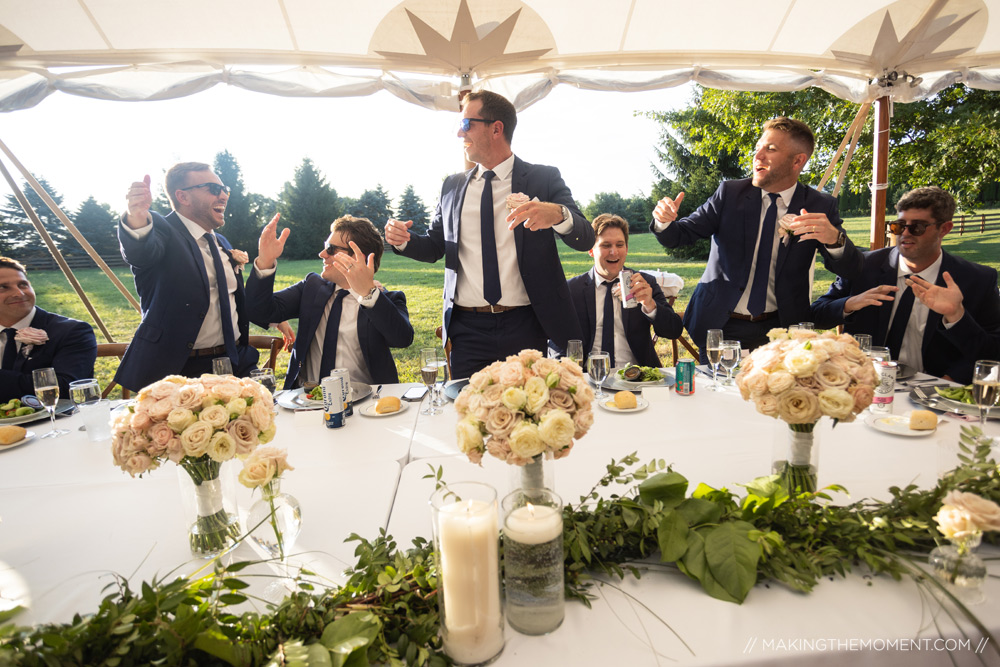 The groomsmen did what they do best [ stay rowdy, drink and hype all day long ]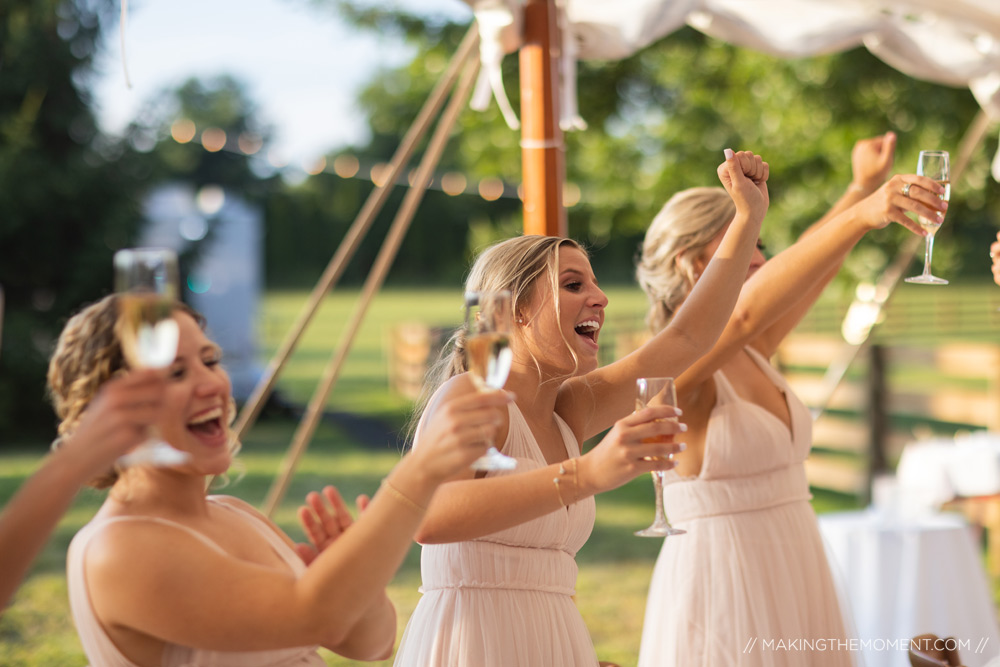 The ladies [ especially Hannah's sisters ] were full of sentiment, cheer [ and plenty of vodka at one point ]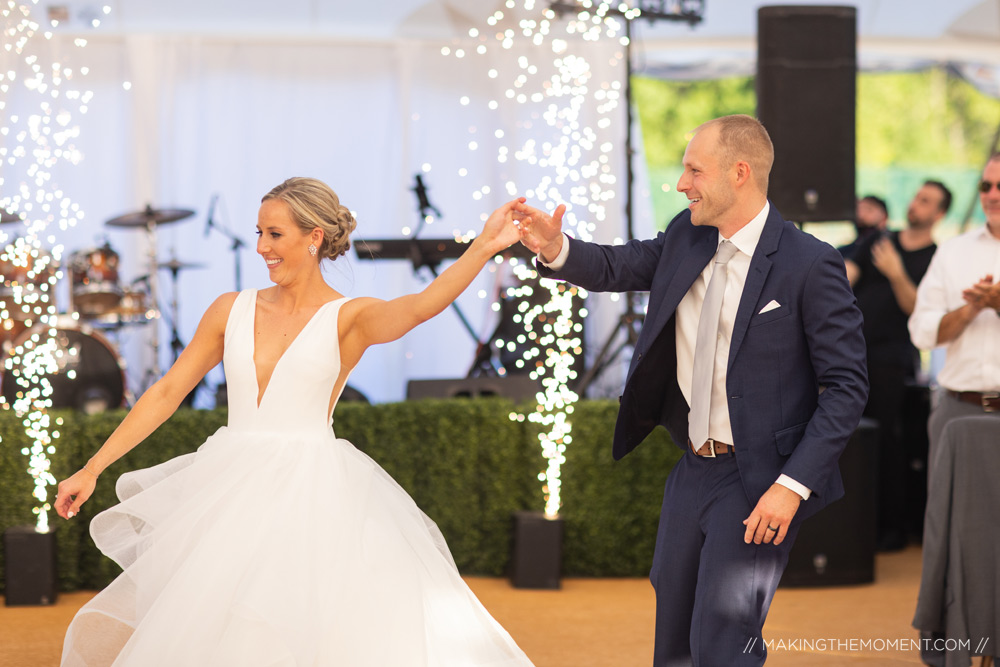 A Sparkler Entrance to your tented wedding reception, followed by an elegant first dance? Yes; do that 🙂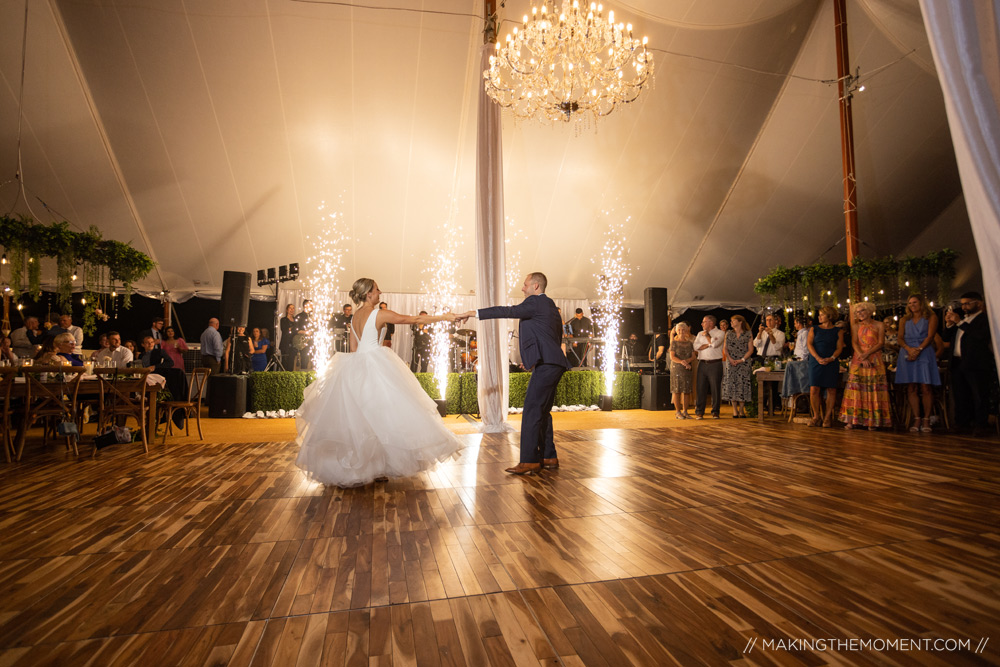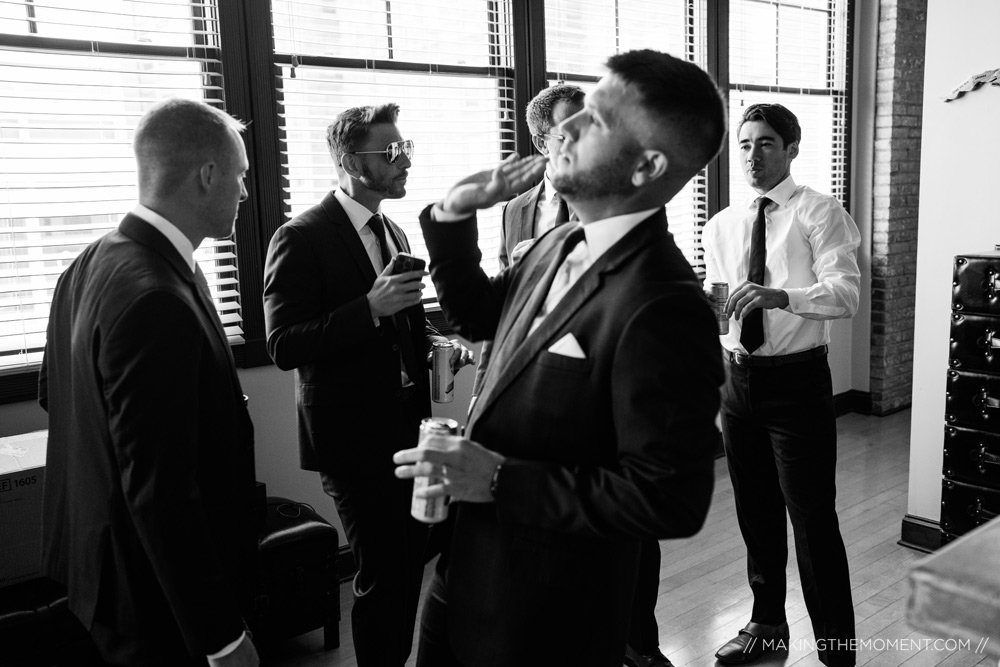 I love this candid picture; this groomsmen is either high-fiving a non existent person or dancing lightly to "pump up the jams" by C+C music factory.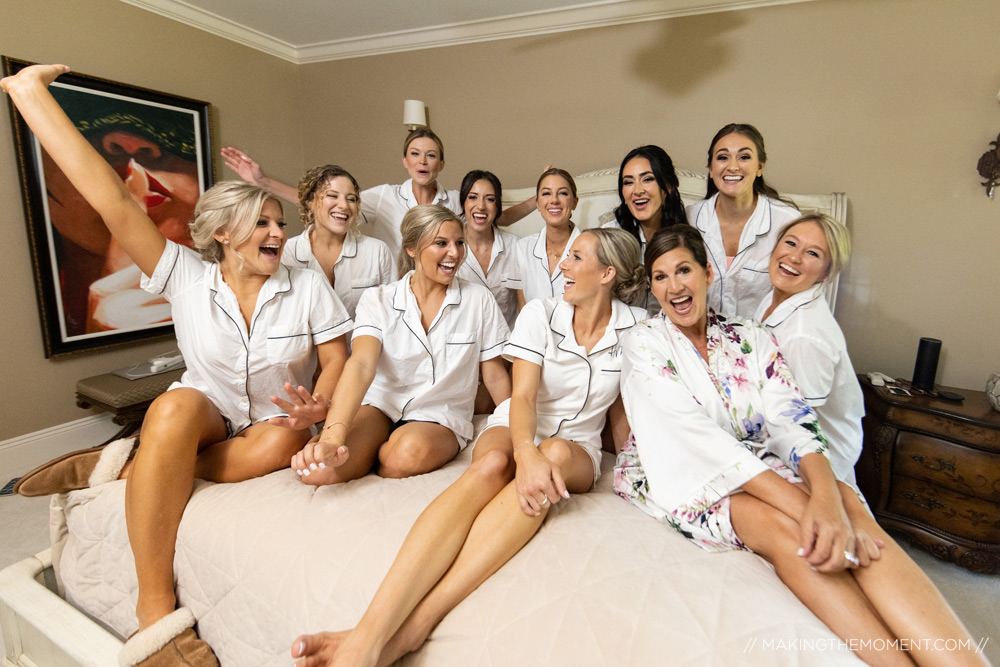 While the ladies are celebrating their matching pajamas on the wedding morning;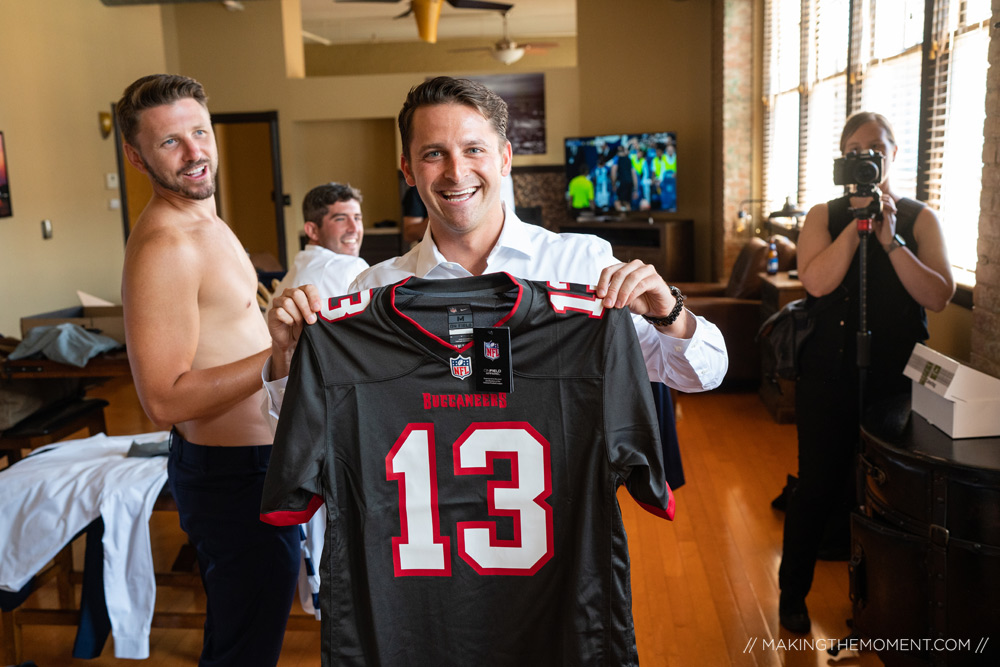 The groomsmen are celebrating that they found a jersey for the one shirtless groomsmen to wear.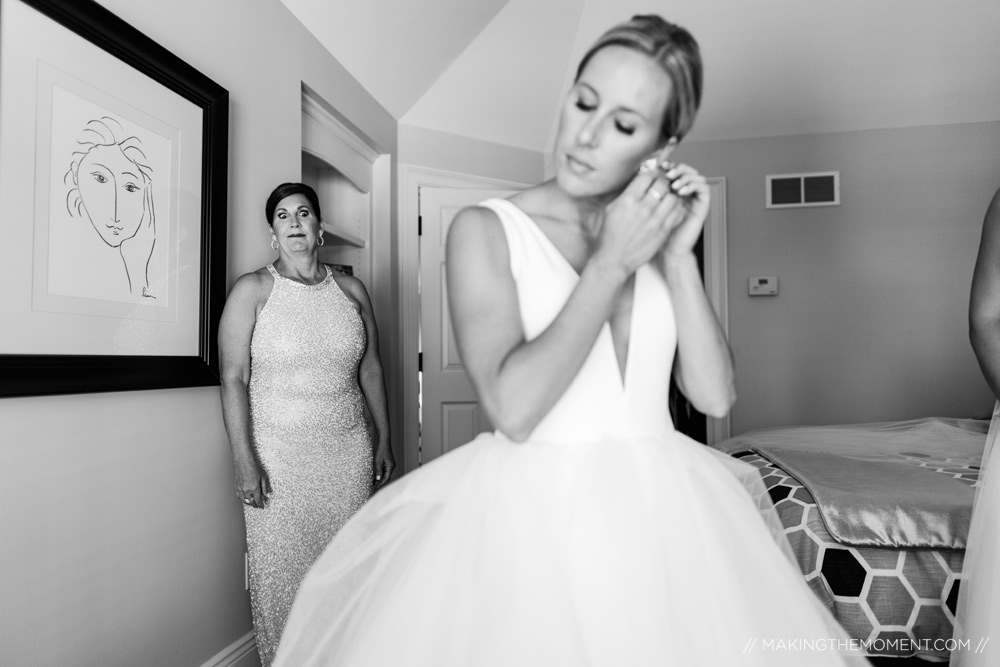 I unabashedly LOVE this real image above. The art of true wedding photography is not about always getting the "perfect" emotional reaction image; it's about documenting the unseen and quickly forgotten moments that pass us by.
Wedding ceremony at St John's Cathedral in downtown cleveland; the first wedding I ever photographed was here nearly 18 years ago!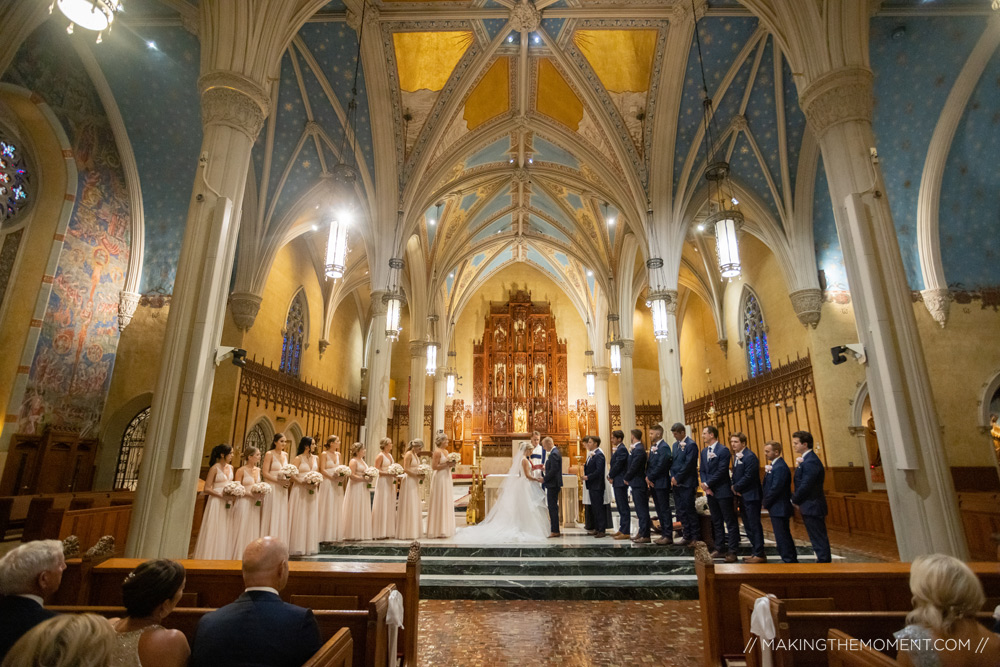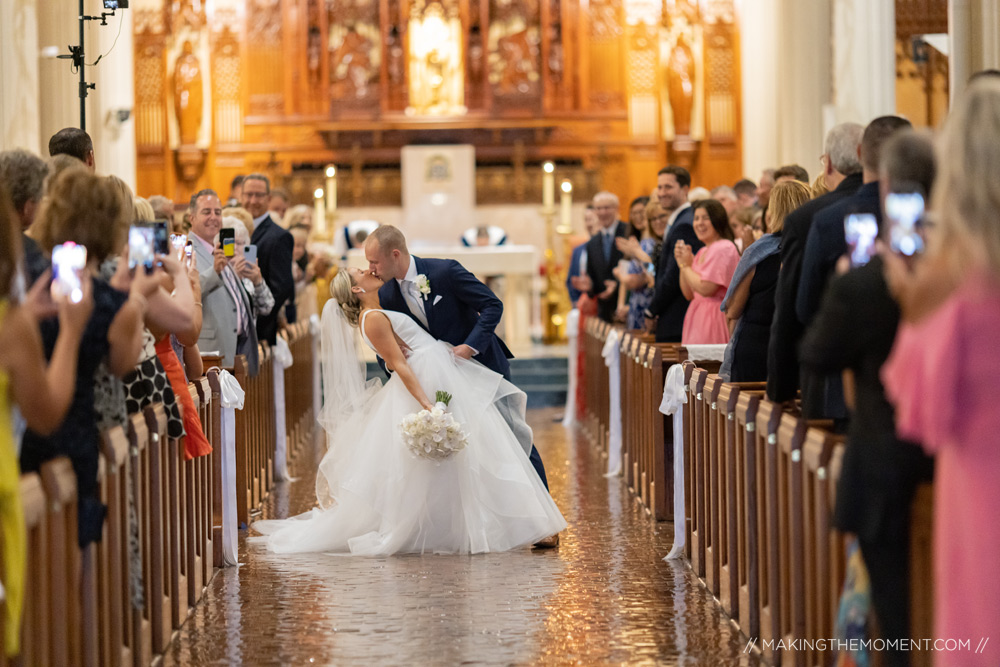 I turned around at JUST the right moment as our couple was leaving the sanctuary and caught this unplanned dip and kiss.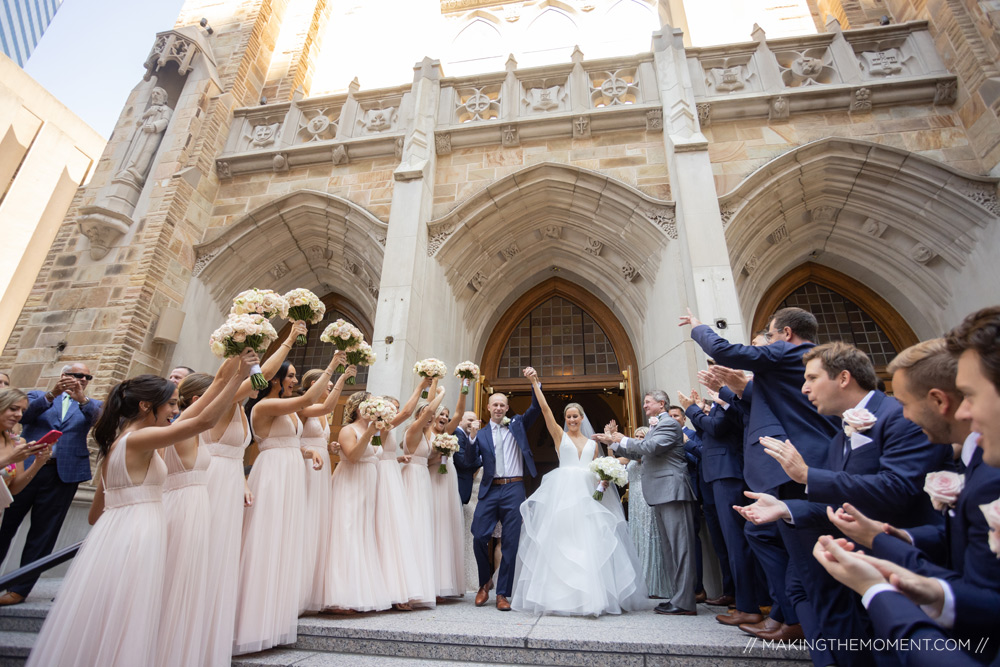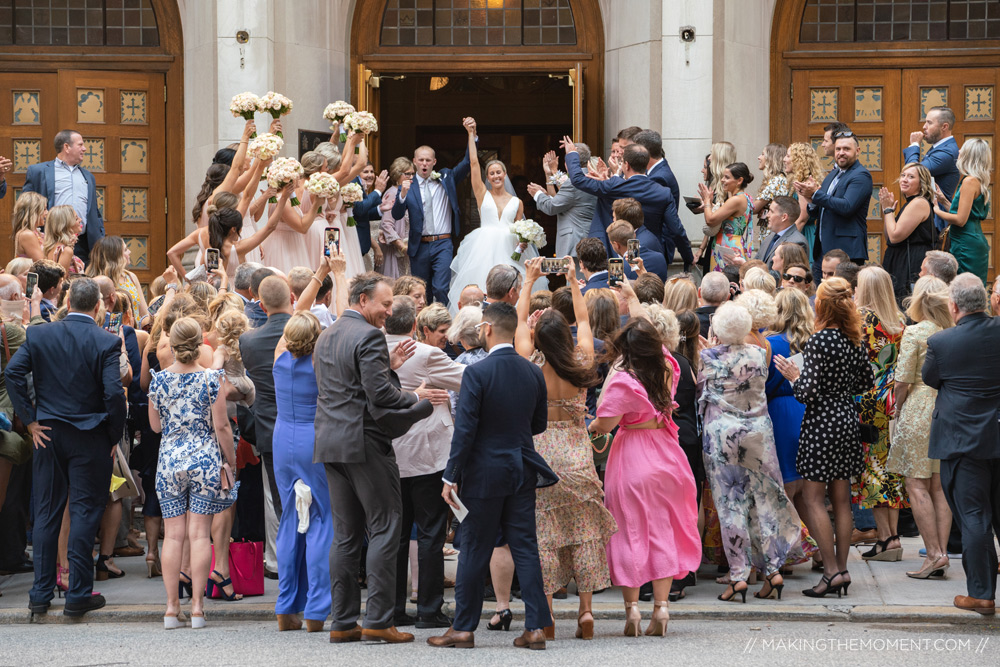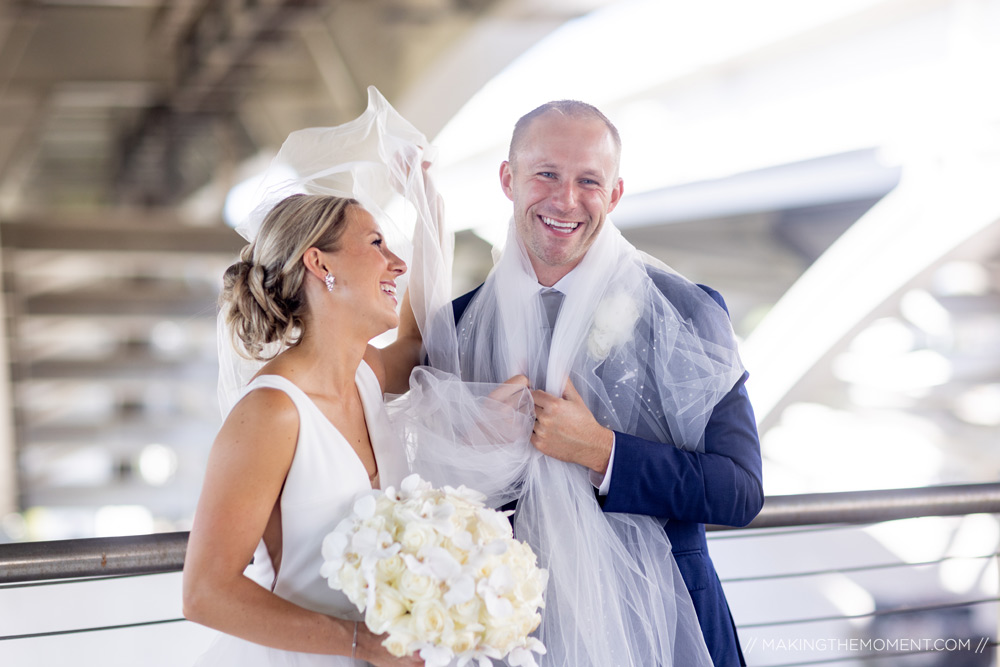 Hannah's veil was LONG and flowy; enough that Kyle was bound to get lost in it a few times.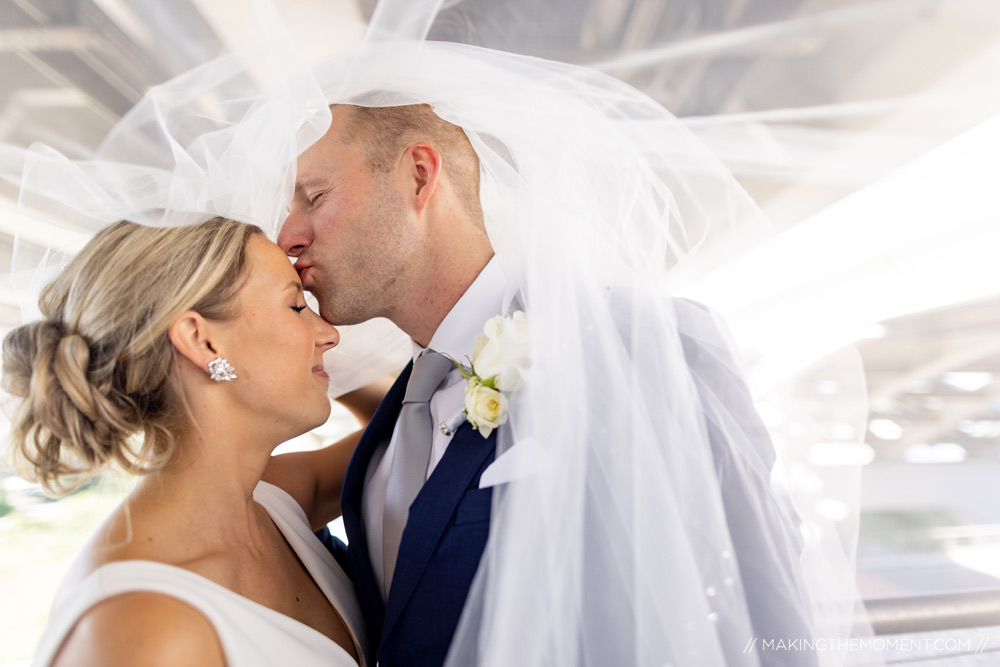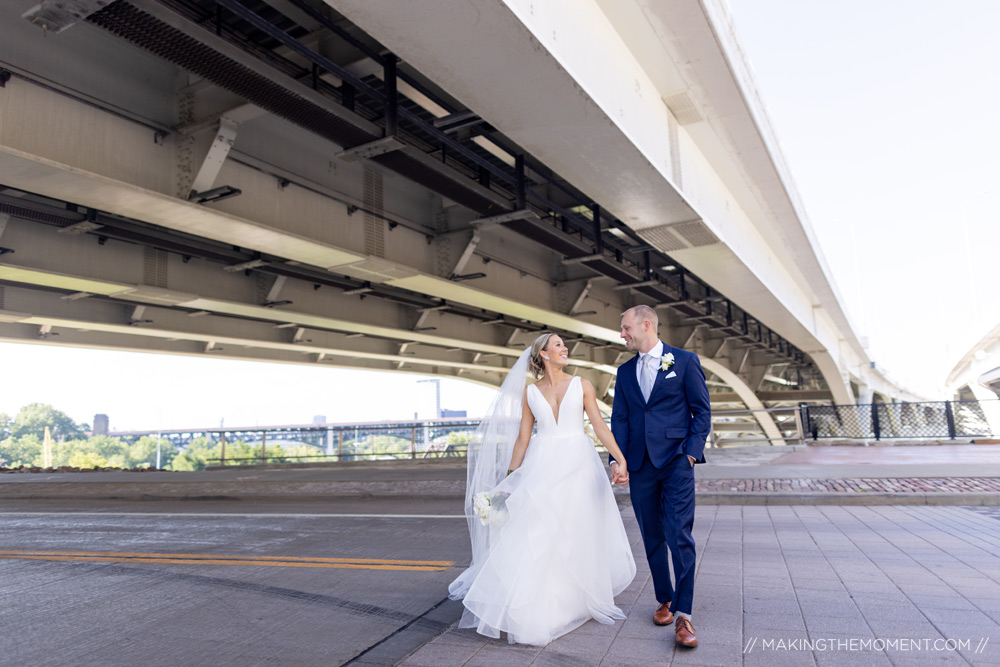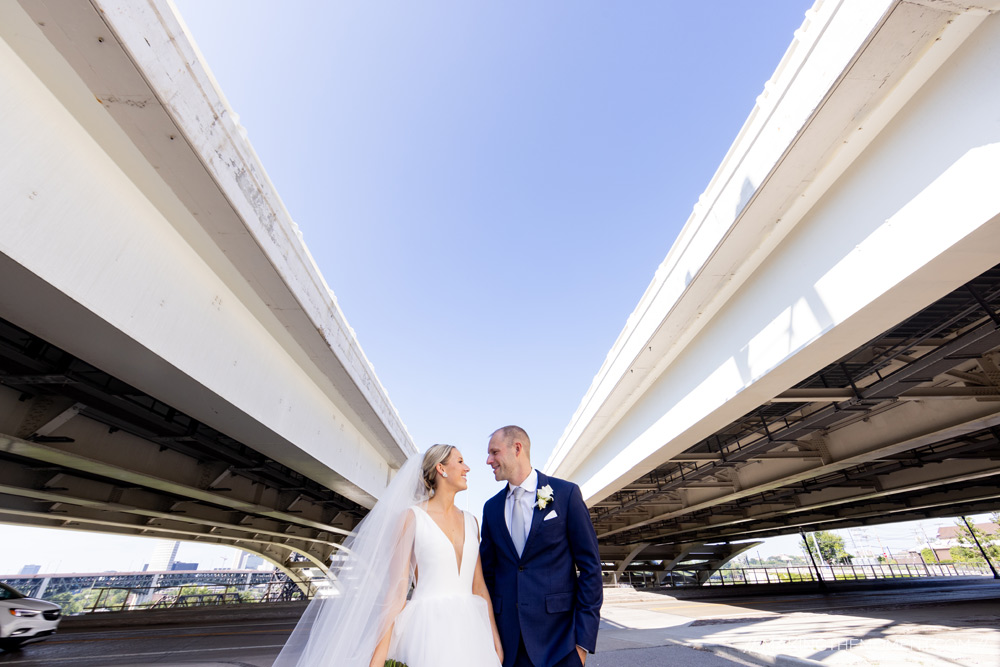 I love the leading lines in this image!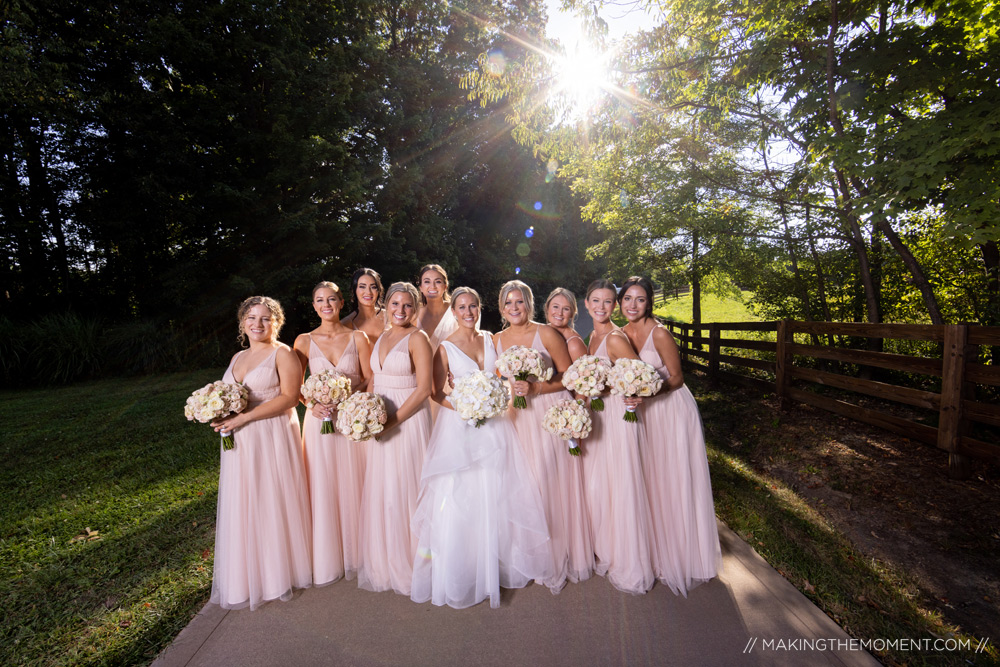 Back at the family estate before the wedding reception we stole a few moments for pictures with Hannah's bridal party!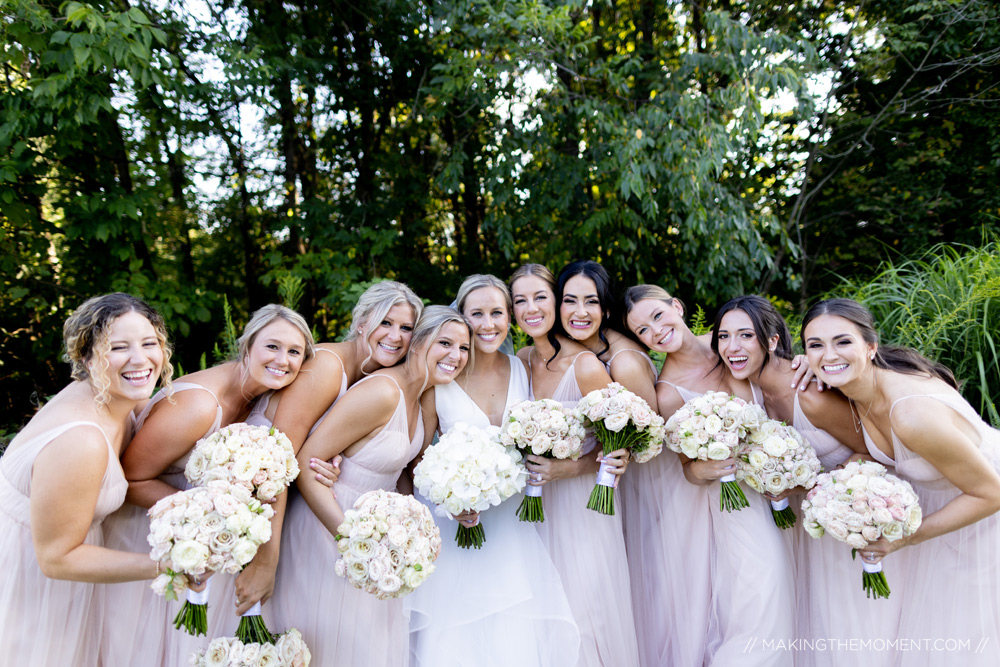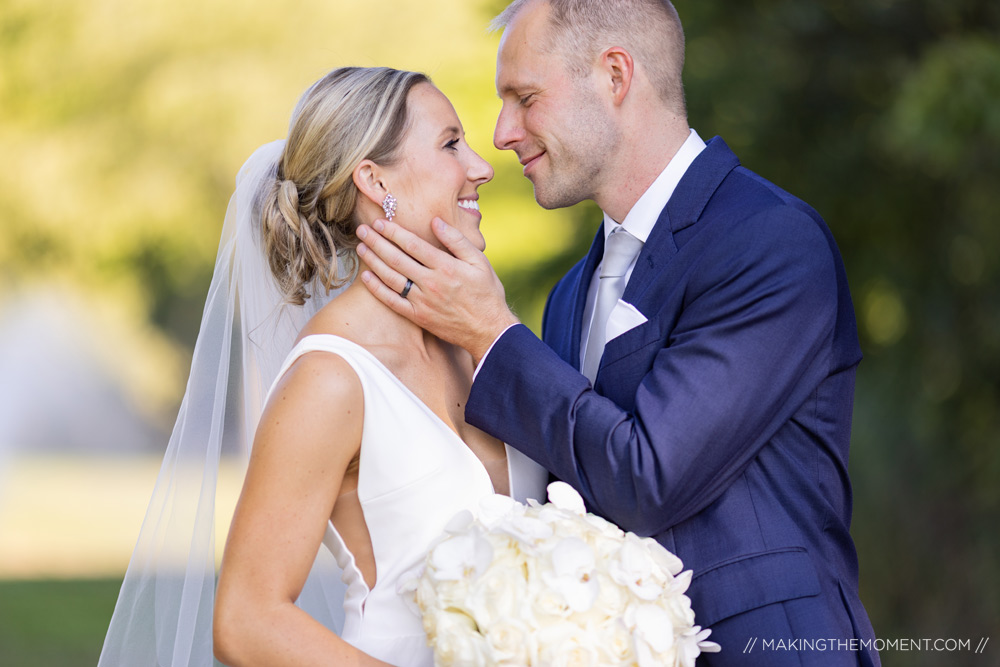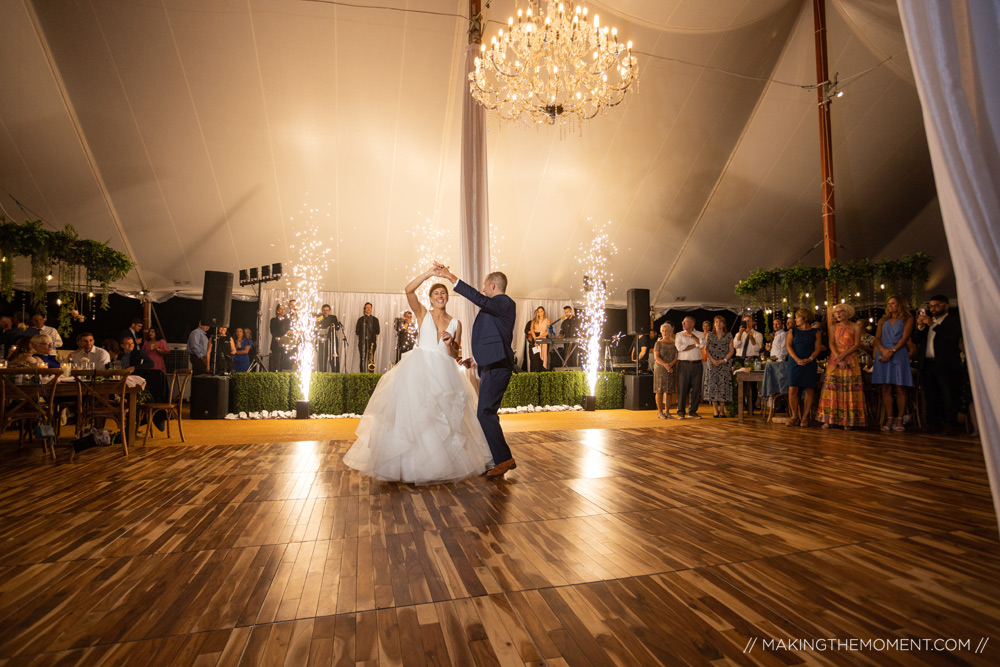 The evening was one to remember; The Avenue Band from the Cleveland Music Group kept the dance floor going all night!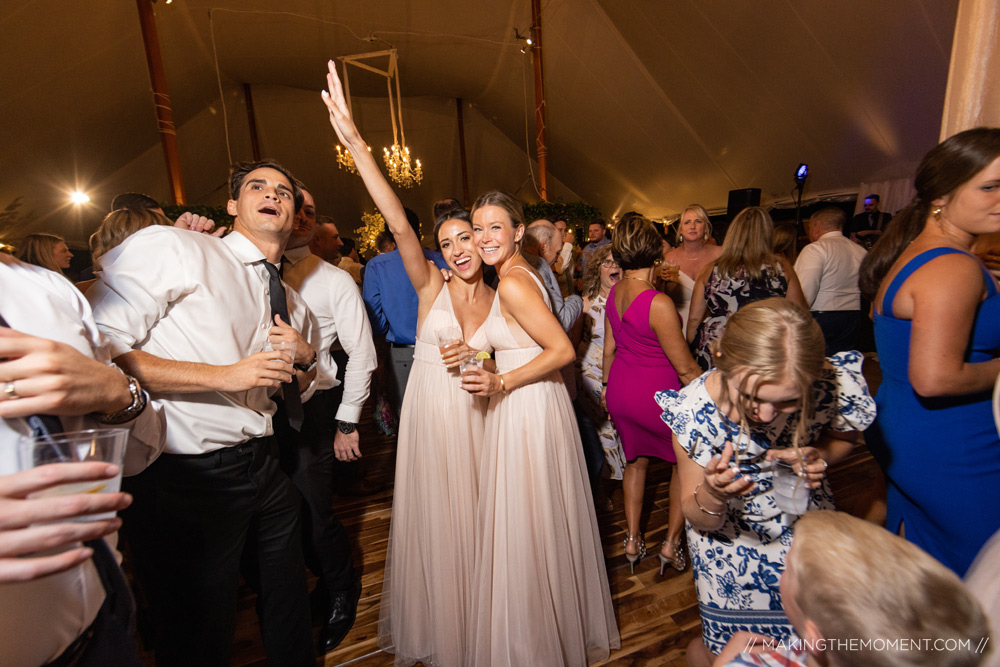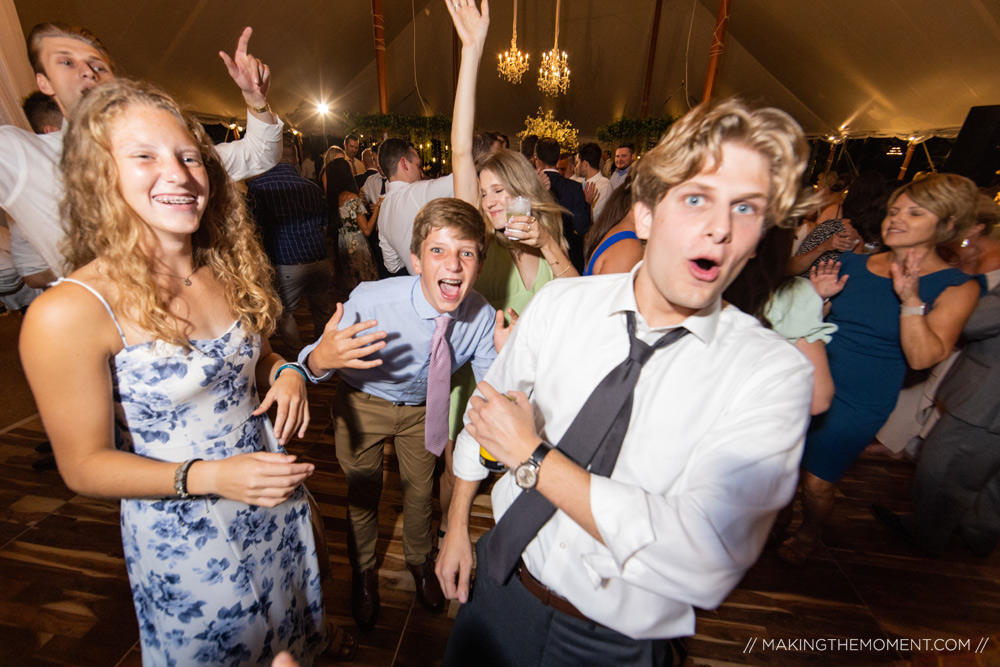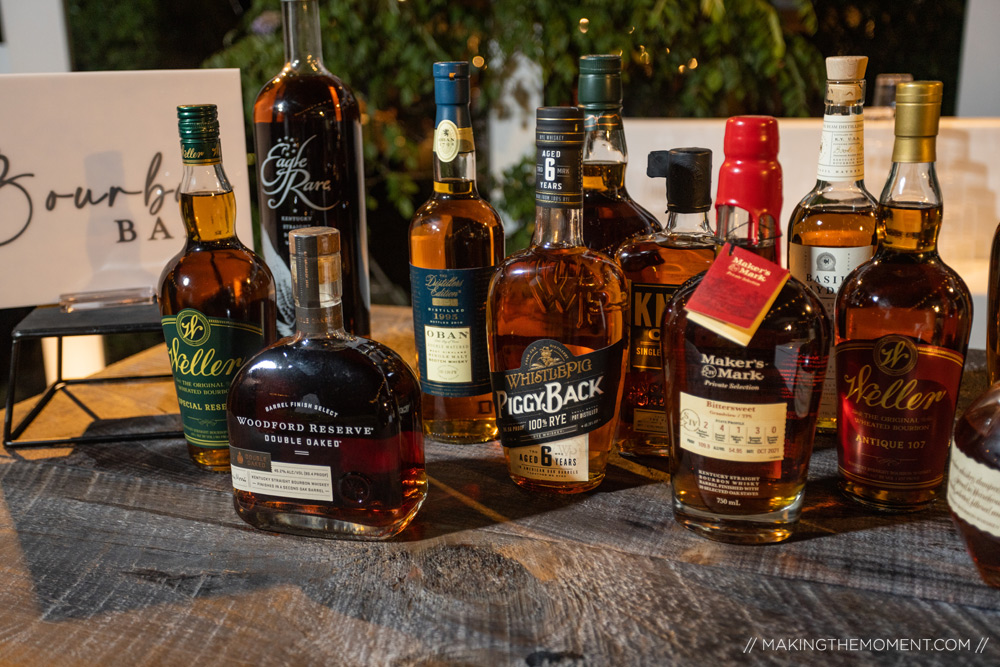 At the wedding reception [ outside the tent ] was a very well stocked custom bourbon and cigar bar for the guests. I'm a bourbon fanatic; so it was awfully tempting to not sample some of the wares.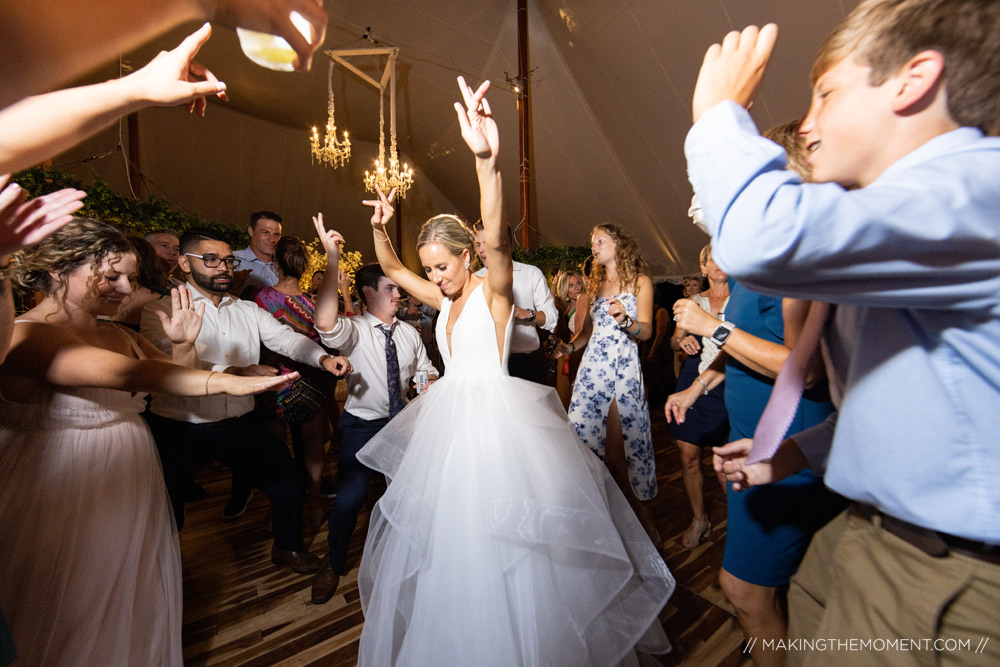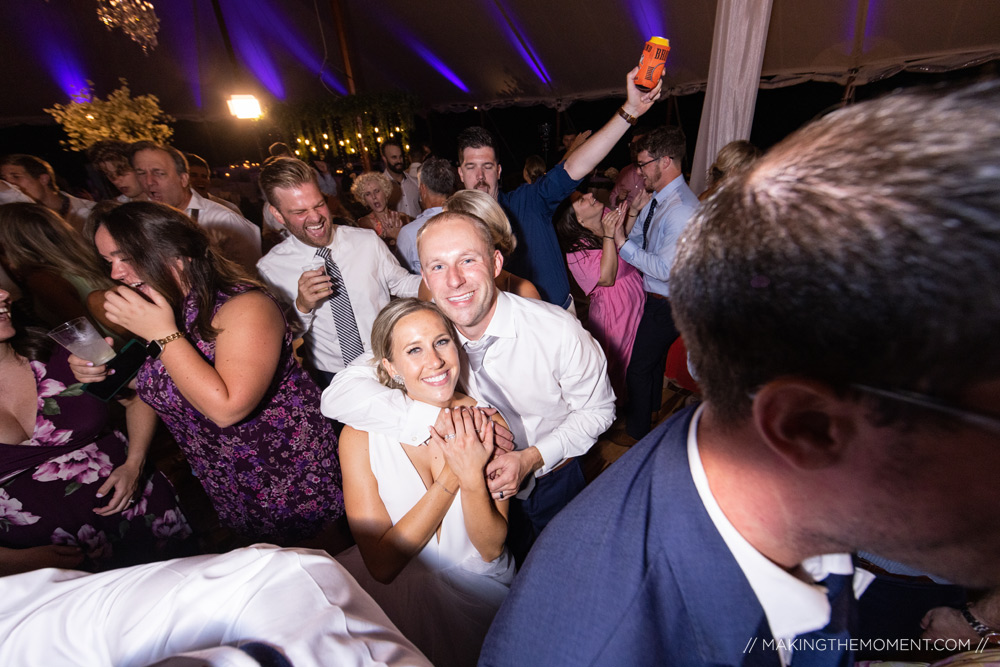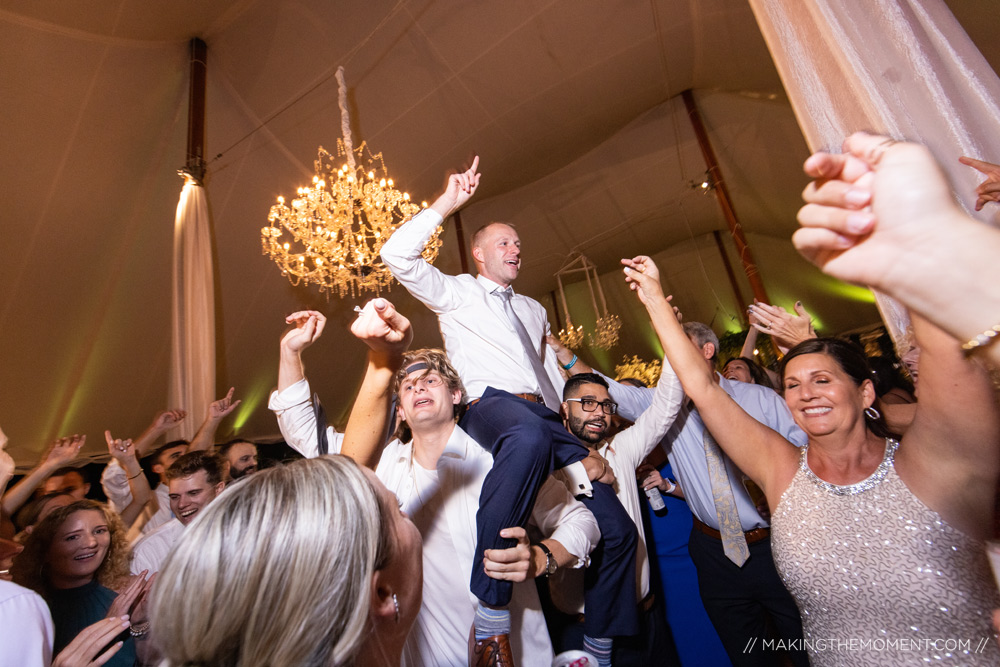 The dance floor was… in-tents [ sorry, last time with the tent puns ]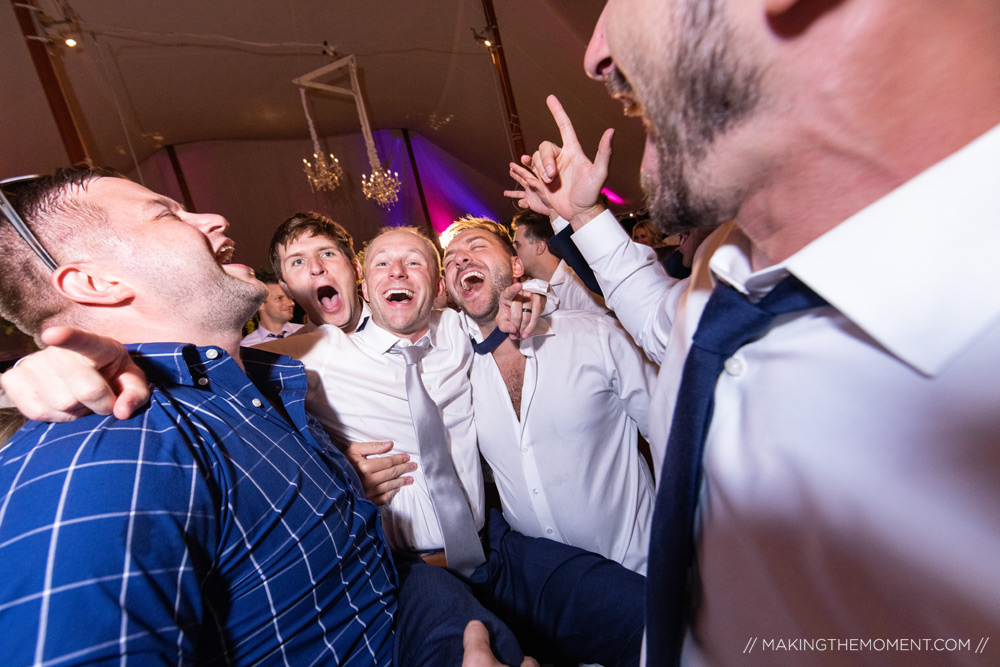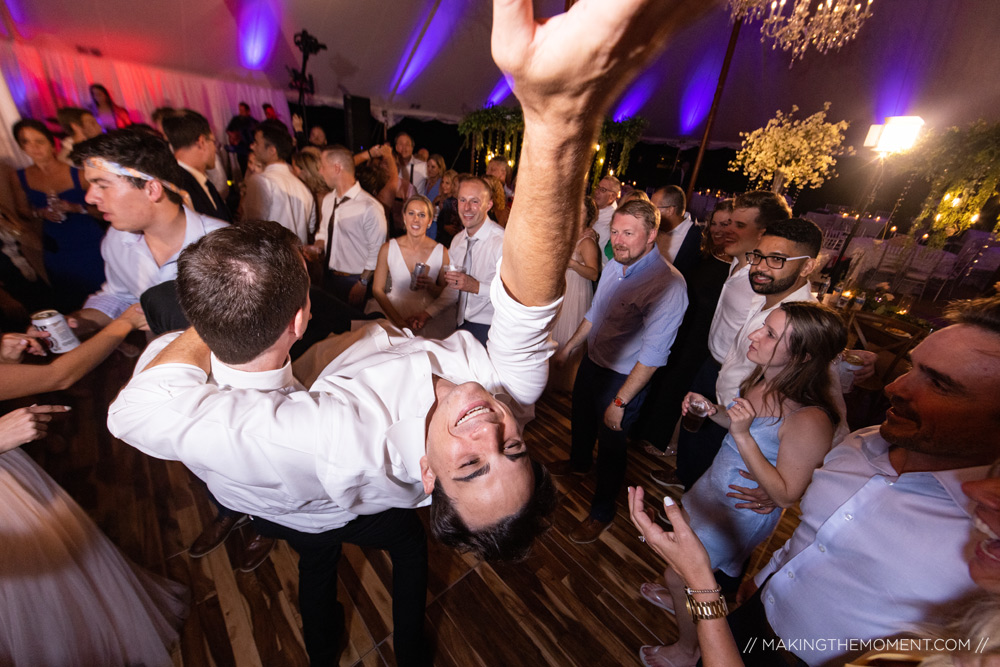 Hannah and Kyle; thank you SOOOOooooOOO Freaking much for asking us to be your wedding photographers!  Enjoy all the artwork for the many years ahead!