Yes. Yes; we'll discuss how amazing this wedding photograph is.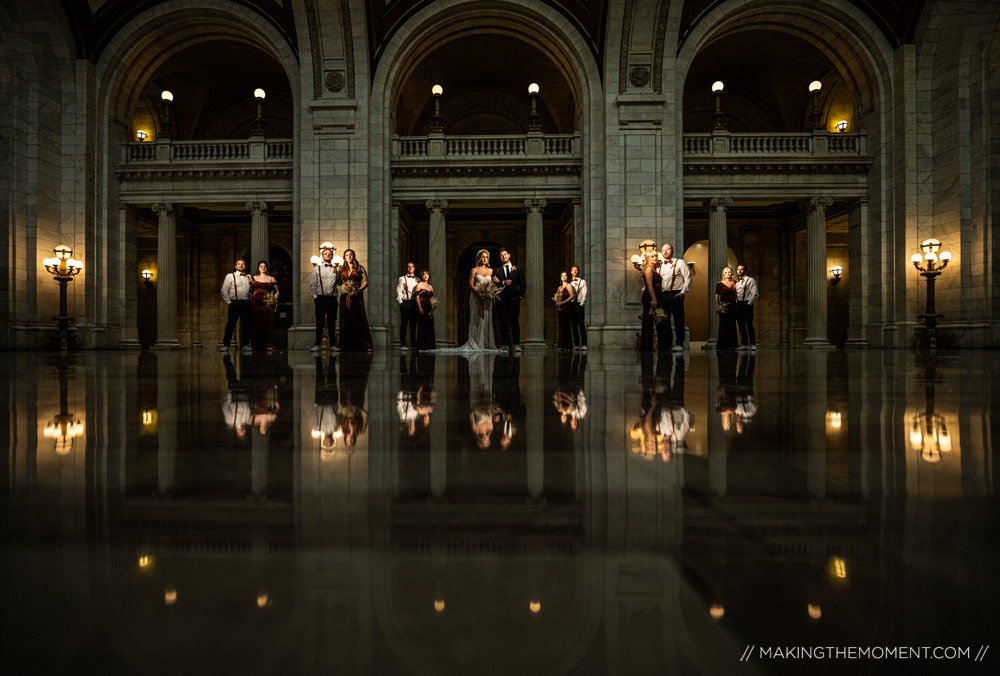 And yes; this bridal party wasn't just elegant and lovely; they were fun and LOL hilarious [ Courthouse climbing *AHEM* ]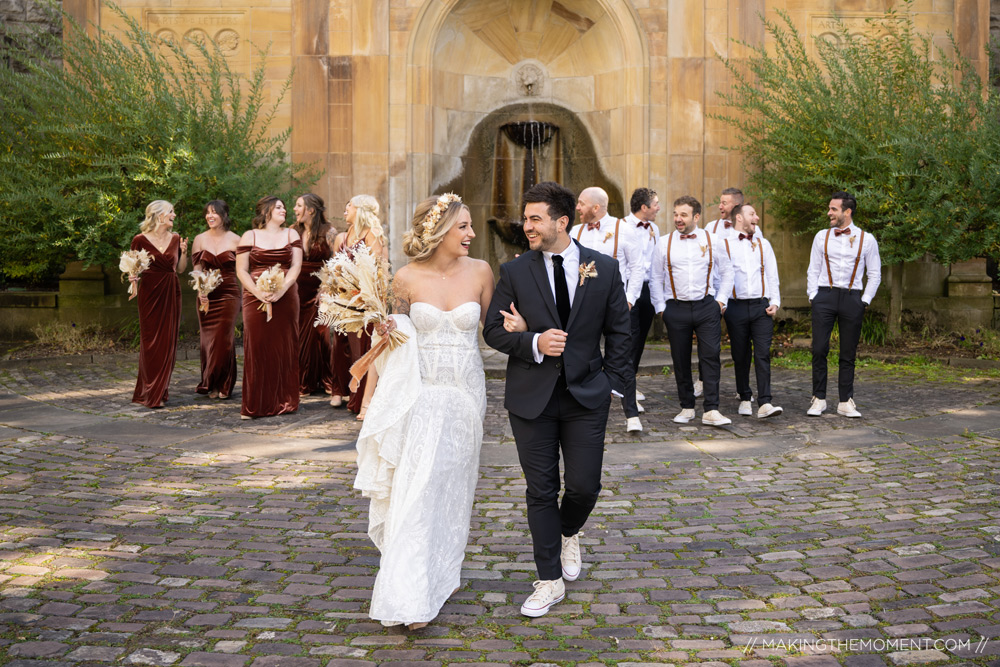 But before we do so; we need to talk through the amazing wedding of Haleigh and James.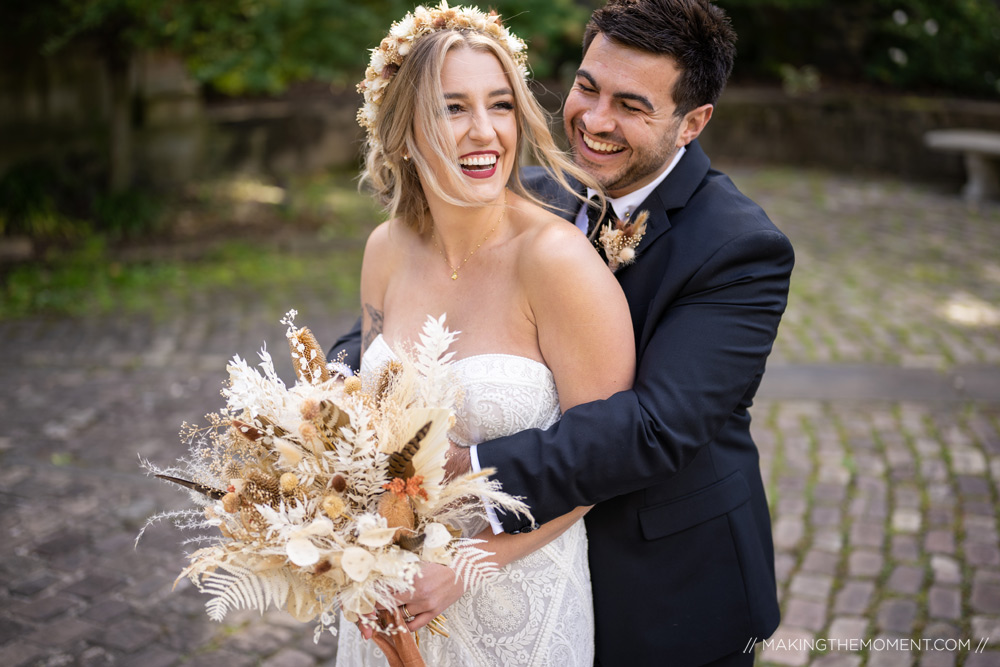 So let's start [ cue super cute wedding photograph of our esteemed couple above ]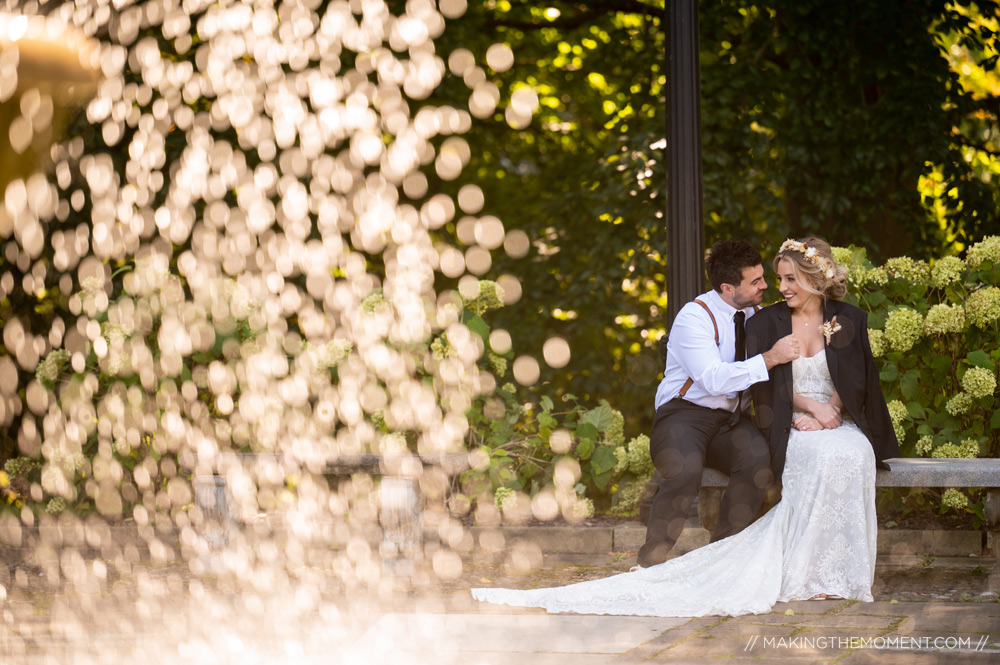 Before our groom shares his suit coat in chivalrous fashion with his bride, let us thank the following Cleveland wedding vendors;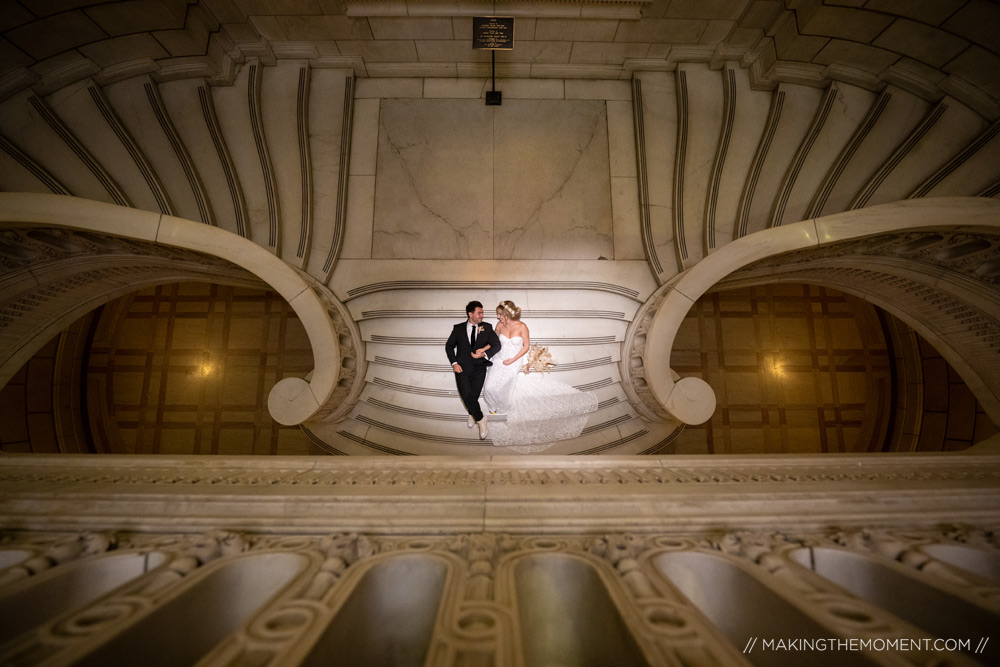 Ok; now you get to "Stair" at our super-cute couple. [ pun ]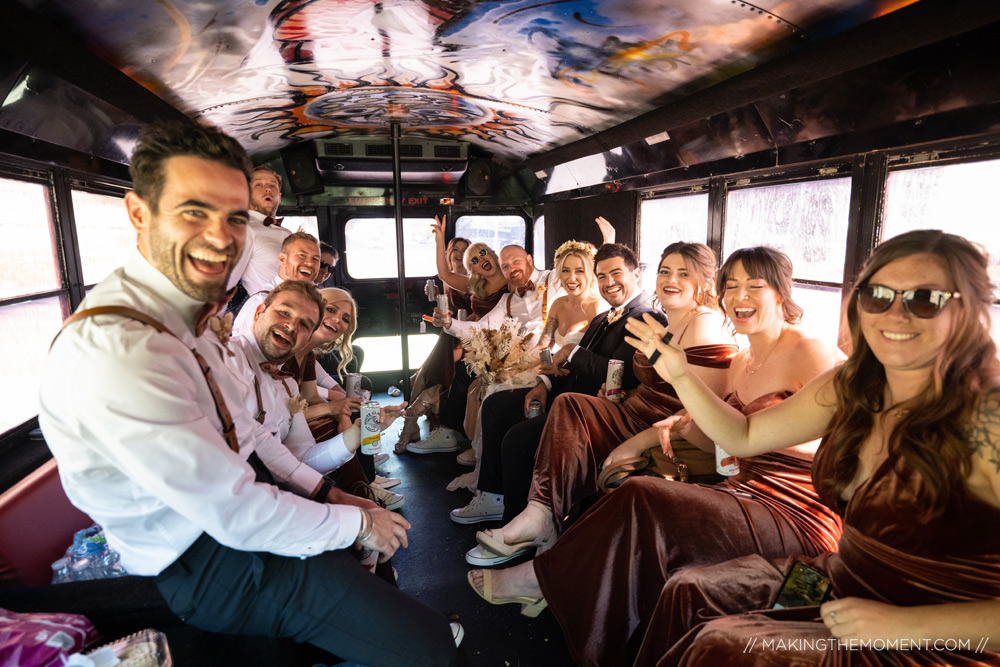 Make DARN sure your wedding photographer takes a moment to get on the party bus to capture the portable party that's happening.
Make DARN sure there is at least one white claw in the picture.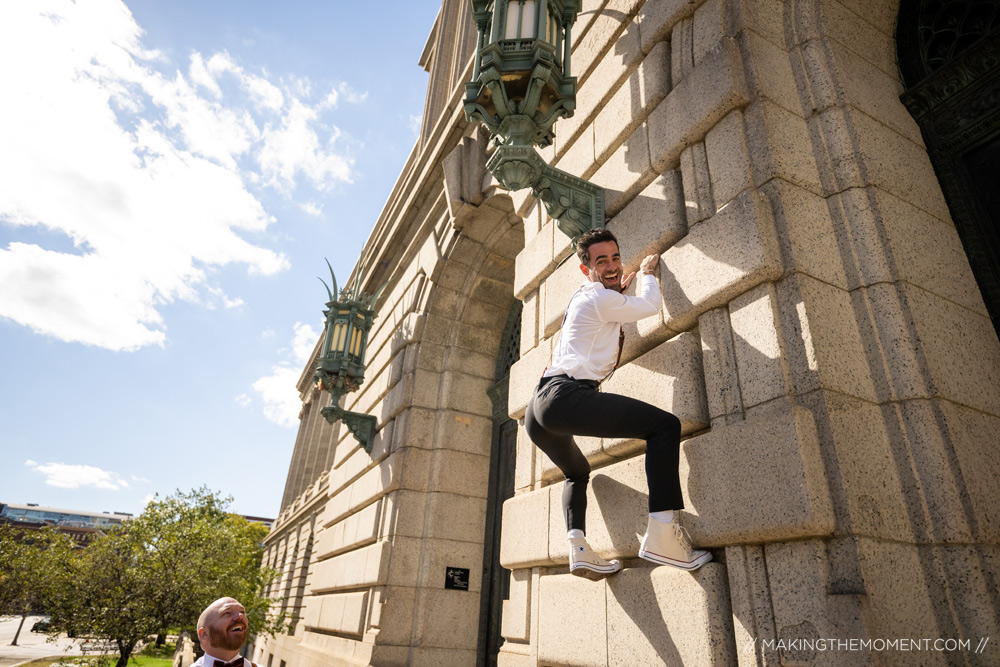 Make DARN sure to climb the exterior of the Cleveland Courthouse during your wedding pictures too!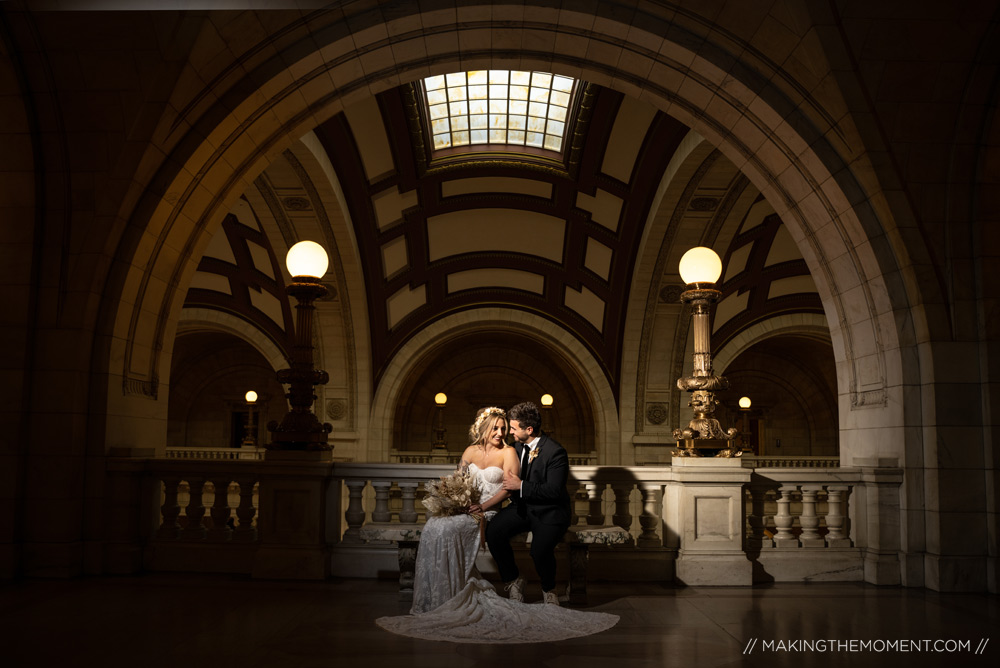 Yes; our fab couple's wedding reception was at Tenk in Cleveland; but we did take a moment to stop at the Old Courthouse in Cleveland for some wedding portraiture.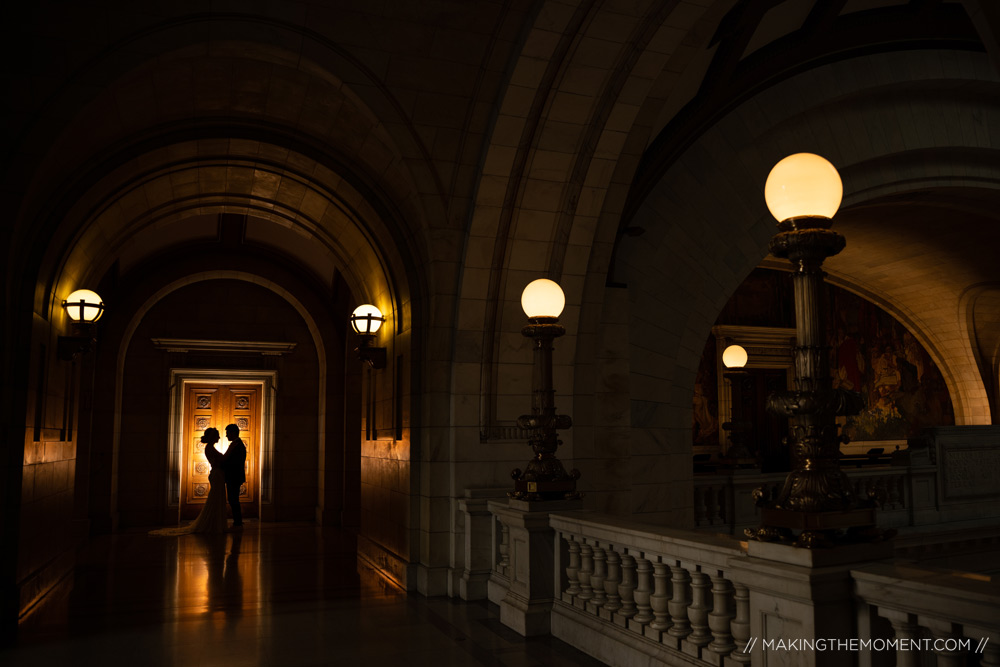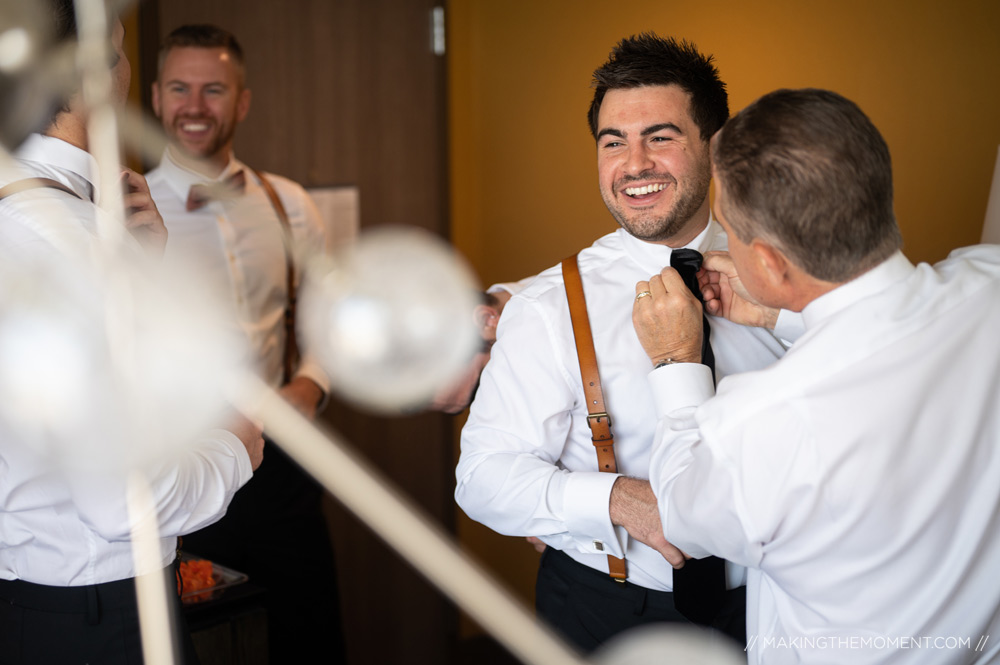 Reset. The day started with James [ our groom ] wearing some finely contrasted leather suspenders.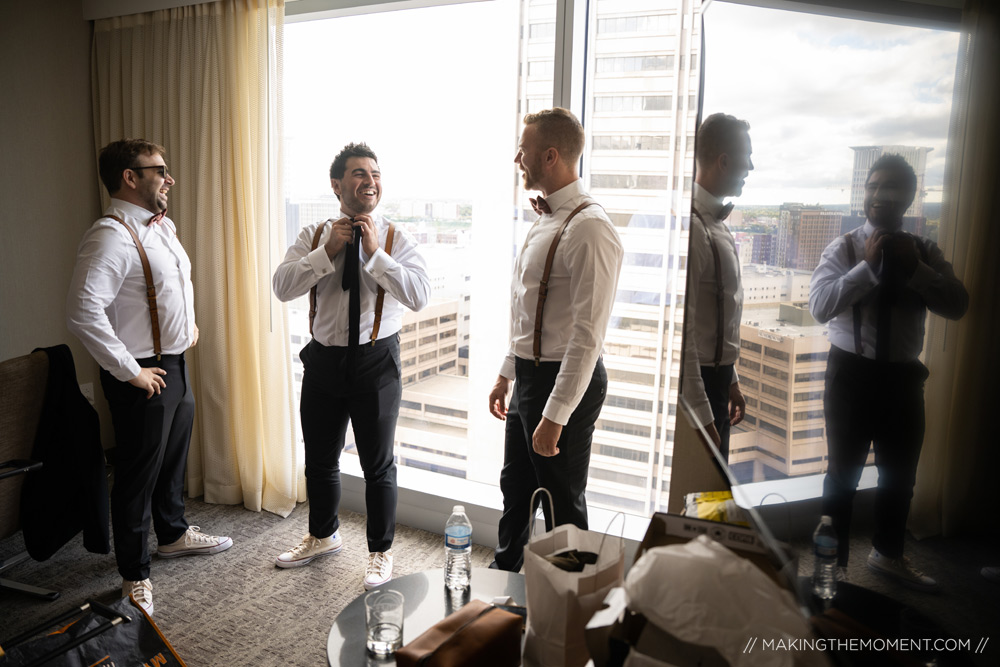 Finely contrasted leather suspenders AND converse wedding shoes!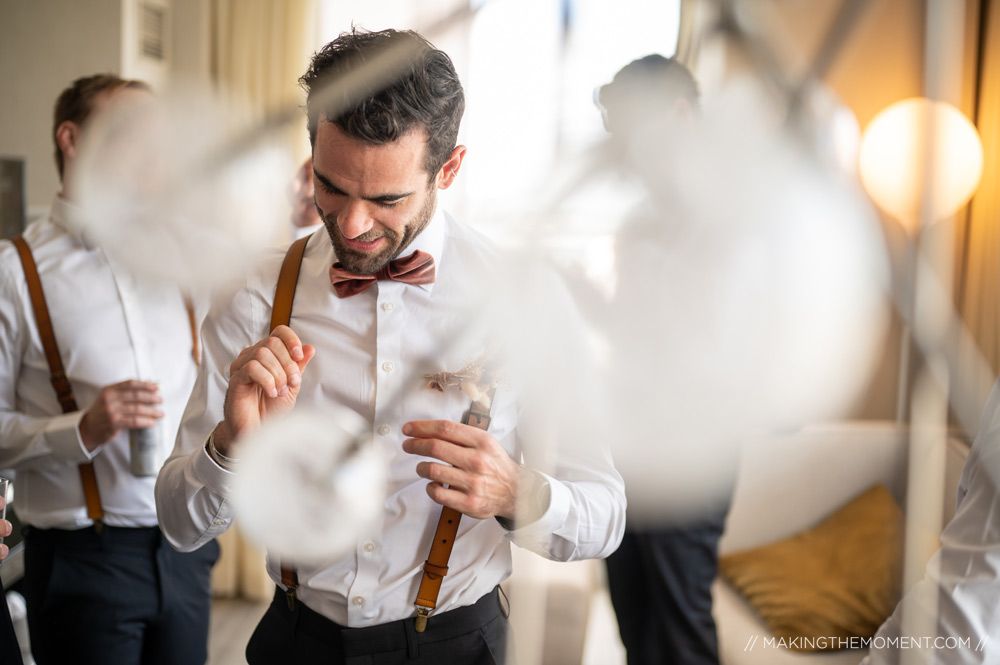 Foreshadowing; Above groomsmen will later climb the side of the courthouse to show off his bouldering skills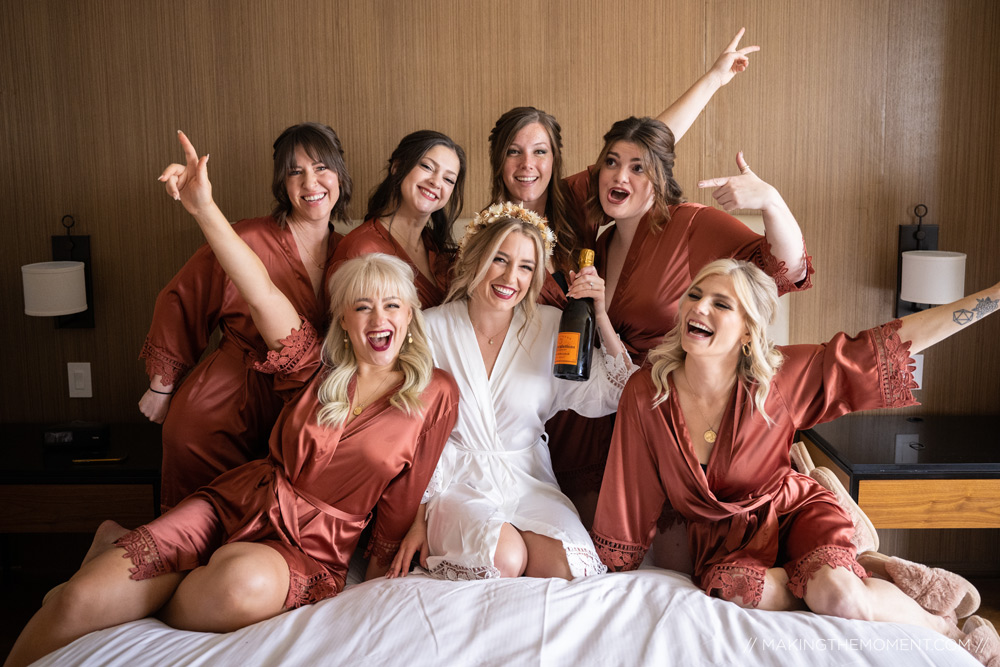 THis is what I love about being a wedding photographer; taking the time to have fun with the bridesmaids in the morning which results in all the fun of this classic wedding bridesmaids photograph.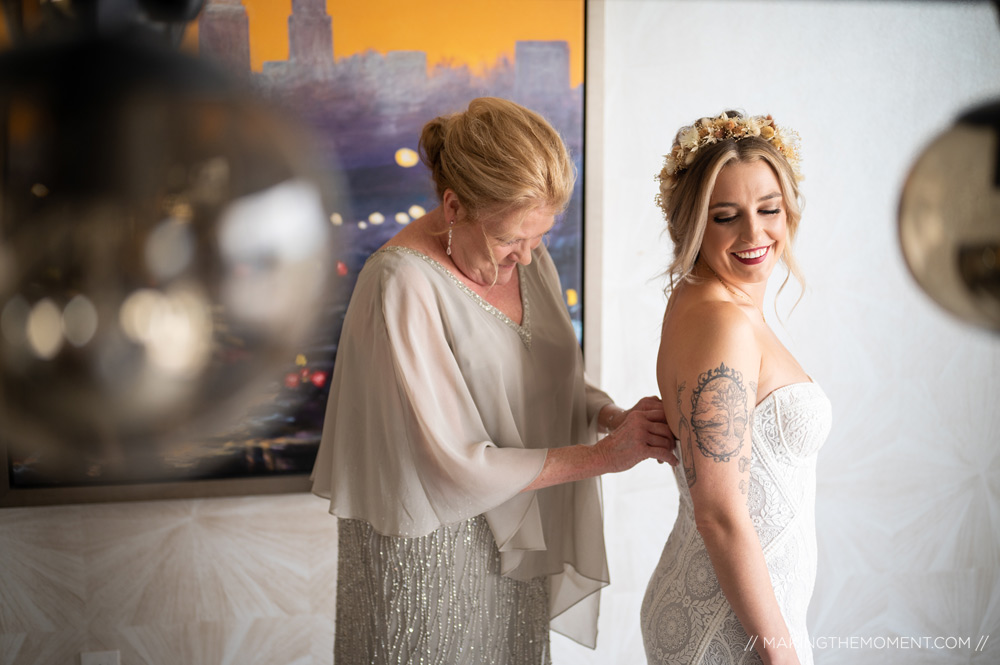 It gets real when your mother is putting on your wedding gown on your wedding day. Emotions happen. People cry.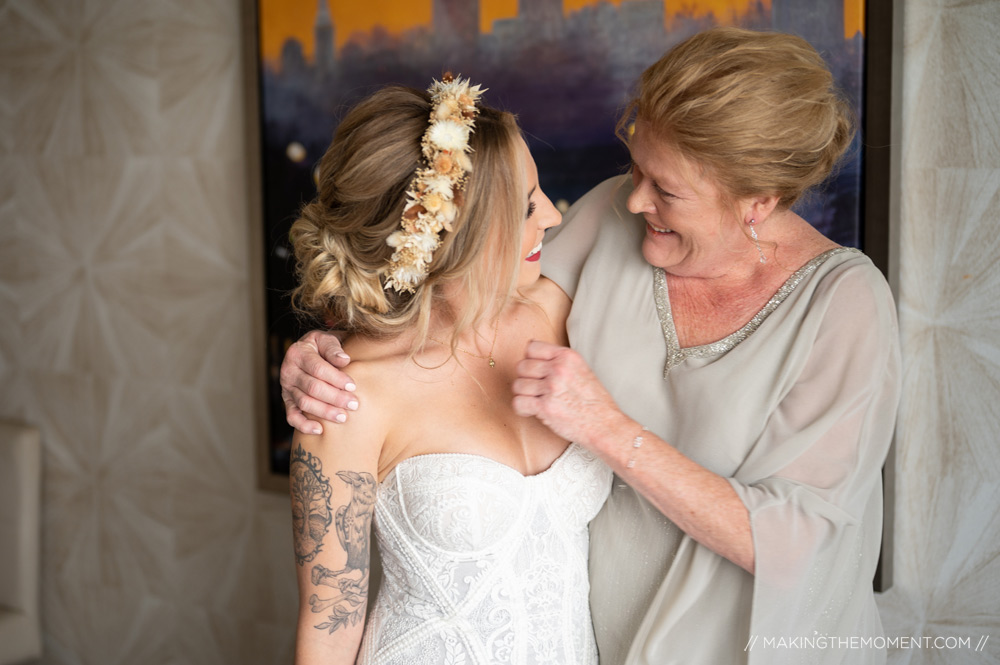 Brides hug close to their moms.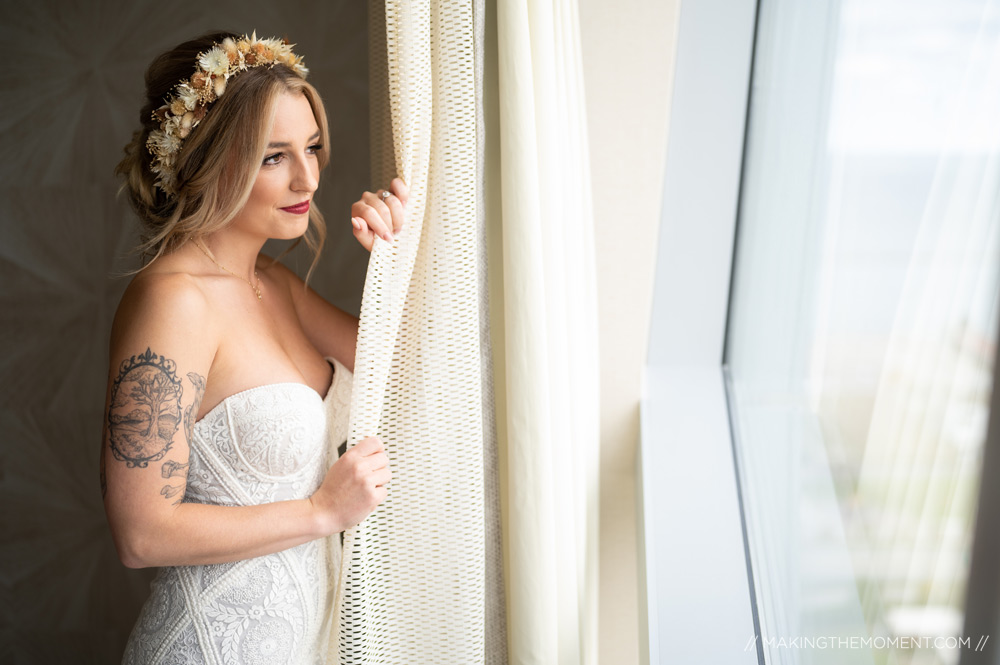 Brides hug close to hotel drapery.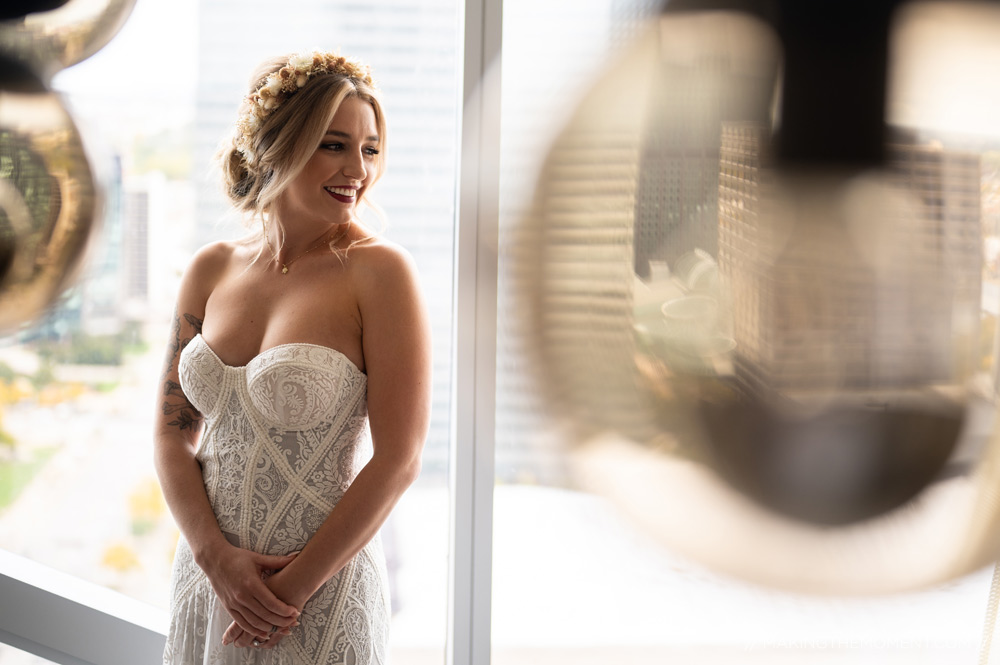 Brides show off their super amazing hair and make-up.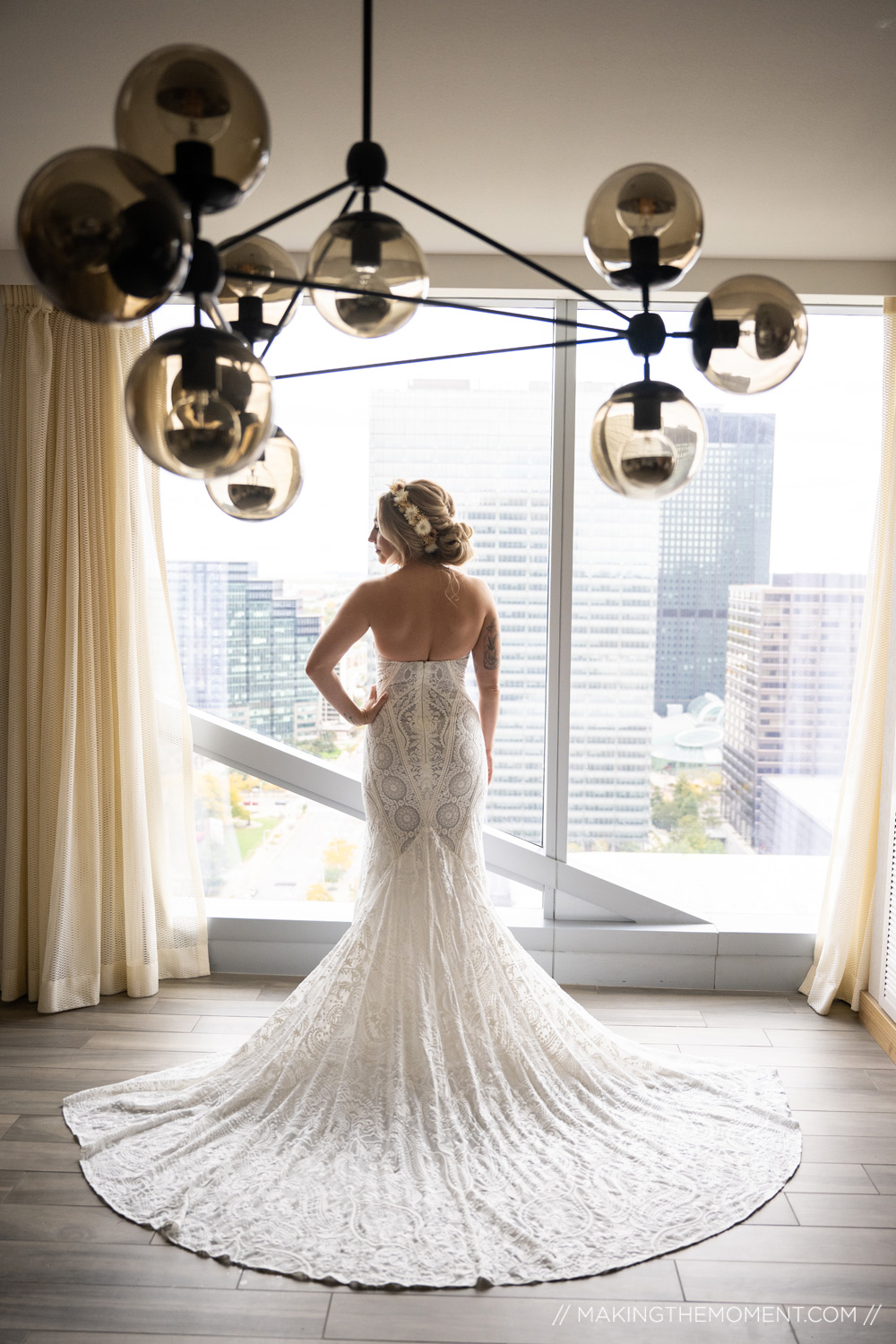 Brides show off their super cute wedding gowns. Complete with hella texture.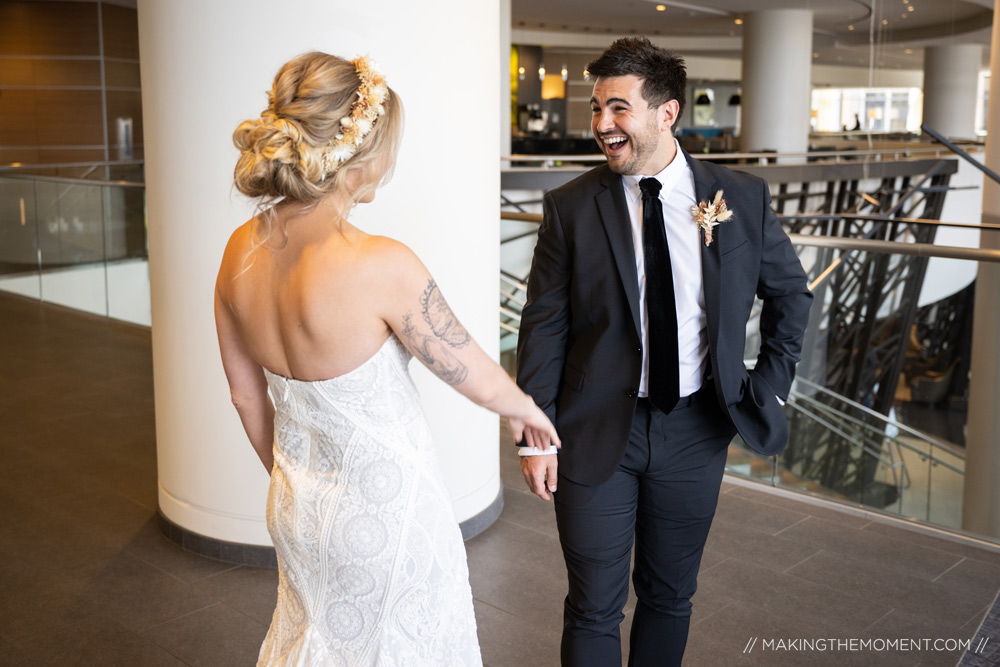 Grooms react to aforementioned super cute wedding gown and bride.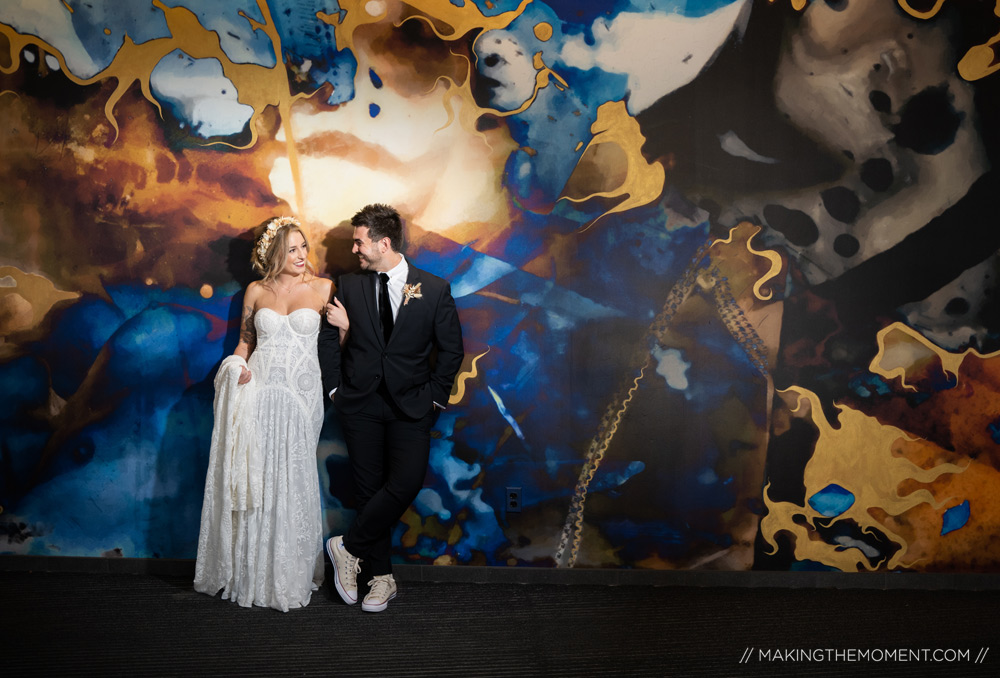 Everyone smiles. Voila; it's wedding photography in cleveland. [ boom; slid in some good ol' SEO ]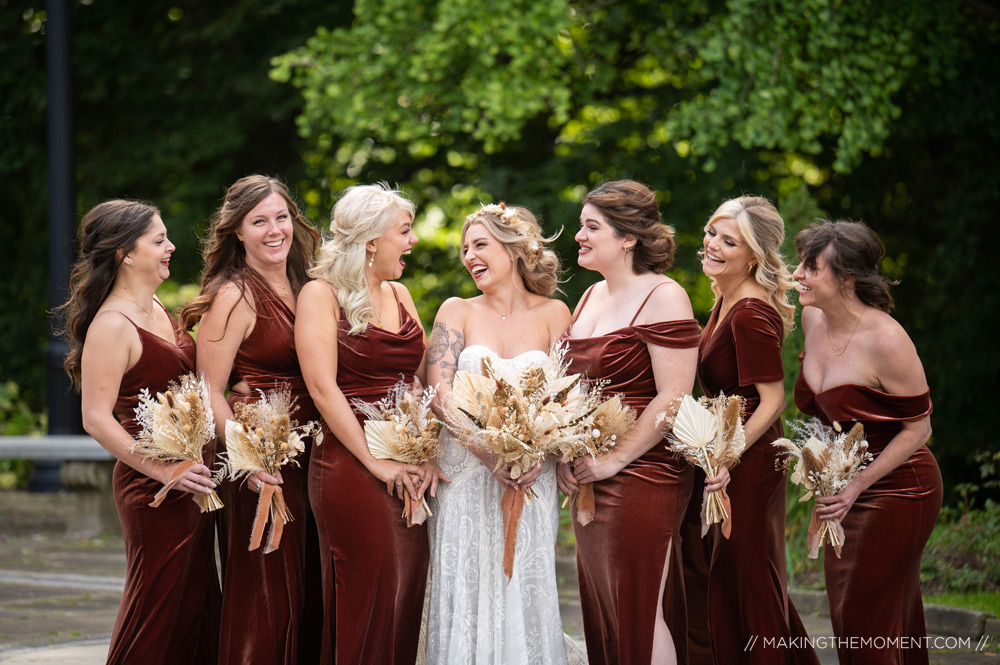 We never ask the jokes that are told between bridesmaids.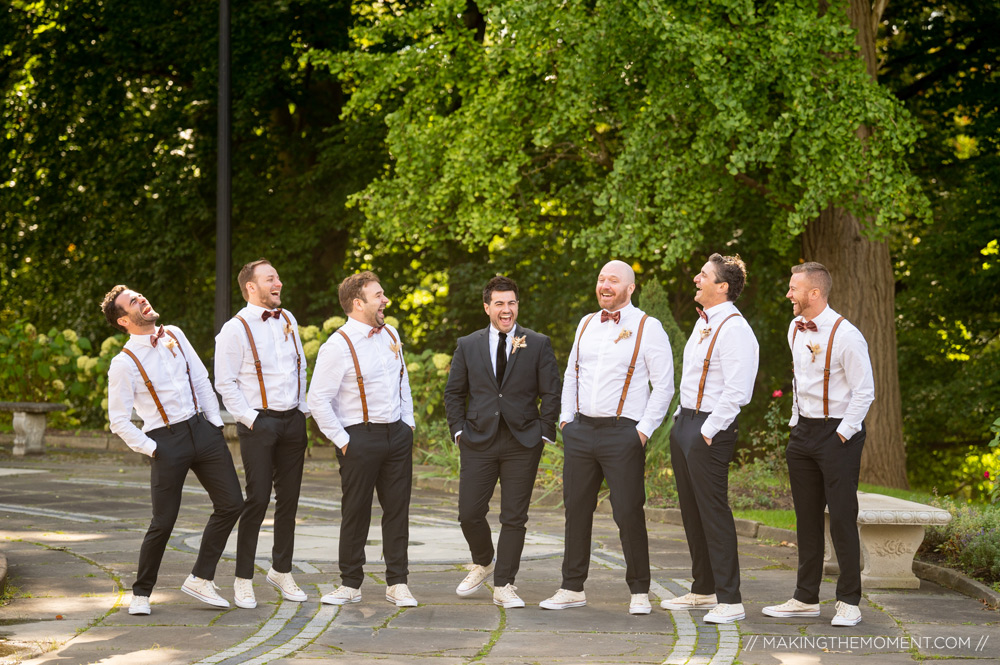 We can usually hear out loud the jokes from the groomsmen though!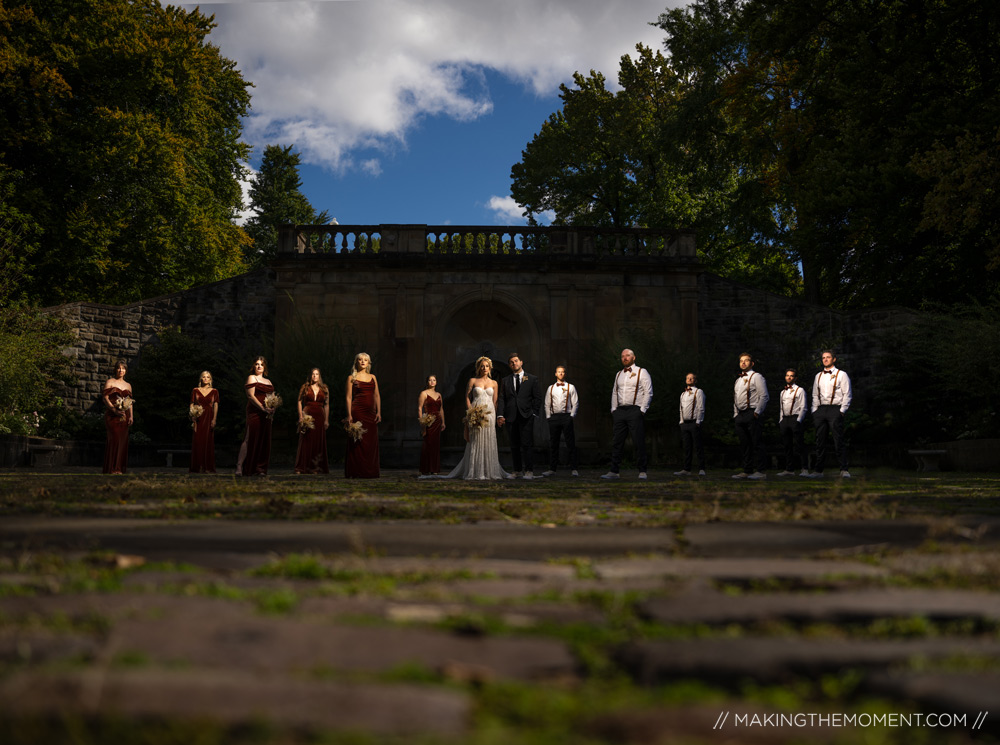 Bold. Mysterious. Avante-garde.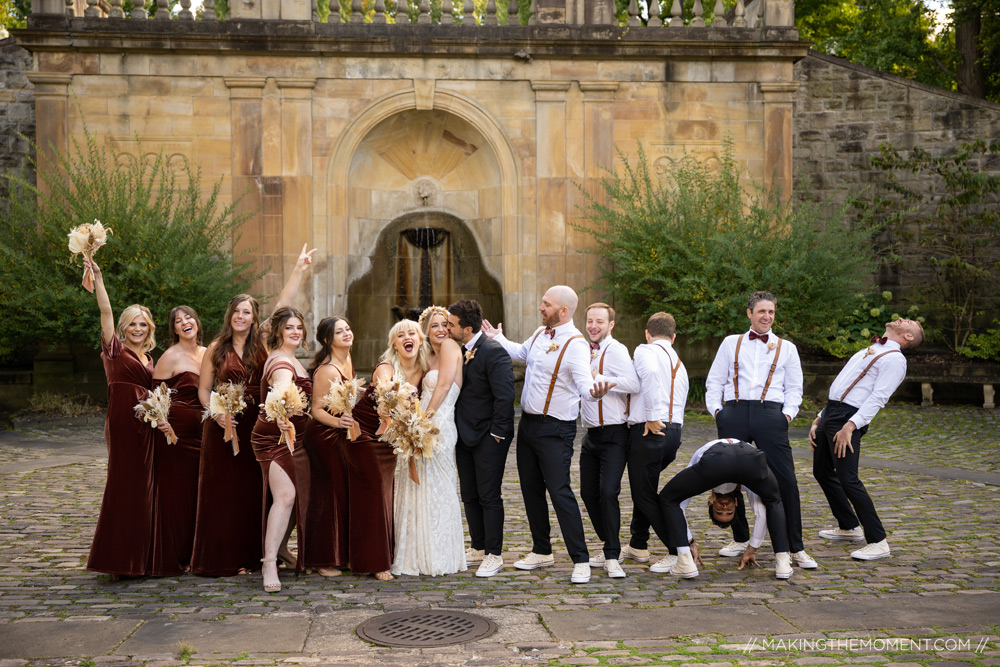 Silly. Irreverent. Flexible.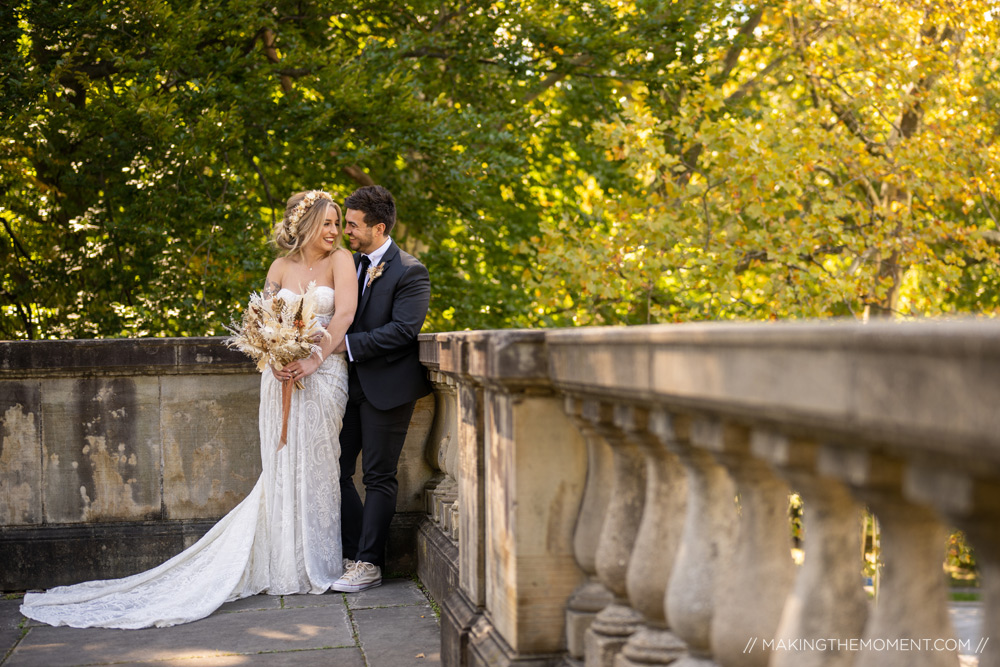 I love a man who can wear tennis shoes and pull them off with his wedding attire so casually and yet perfectly.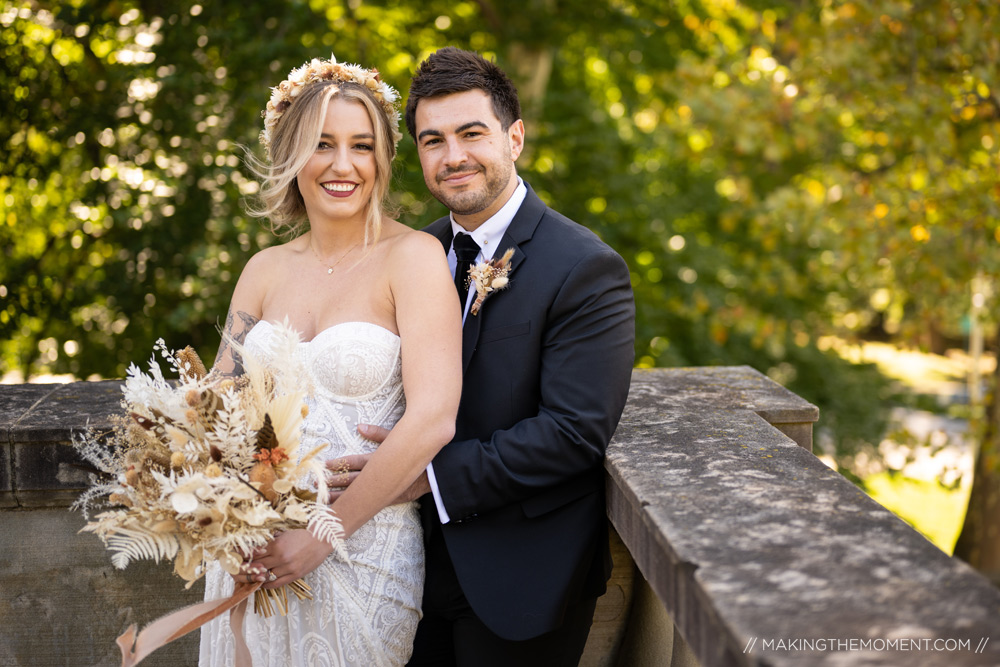 And so does Haleigh.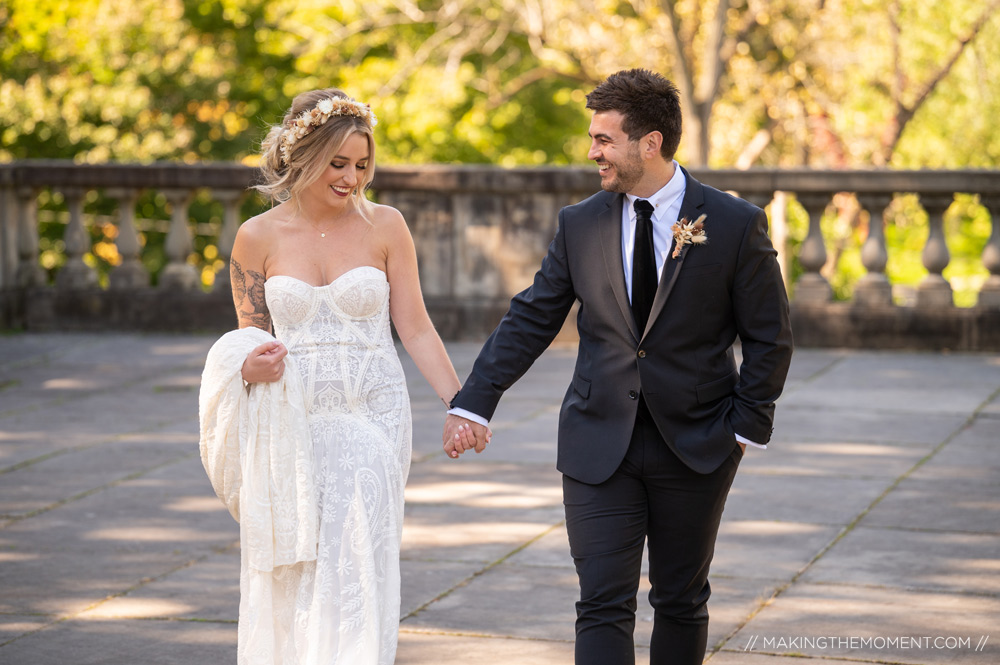 You'll rarely find a more well dressed wedding bride and groom; the texture on Haleigh's wedding gown is off the chart.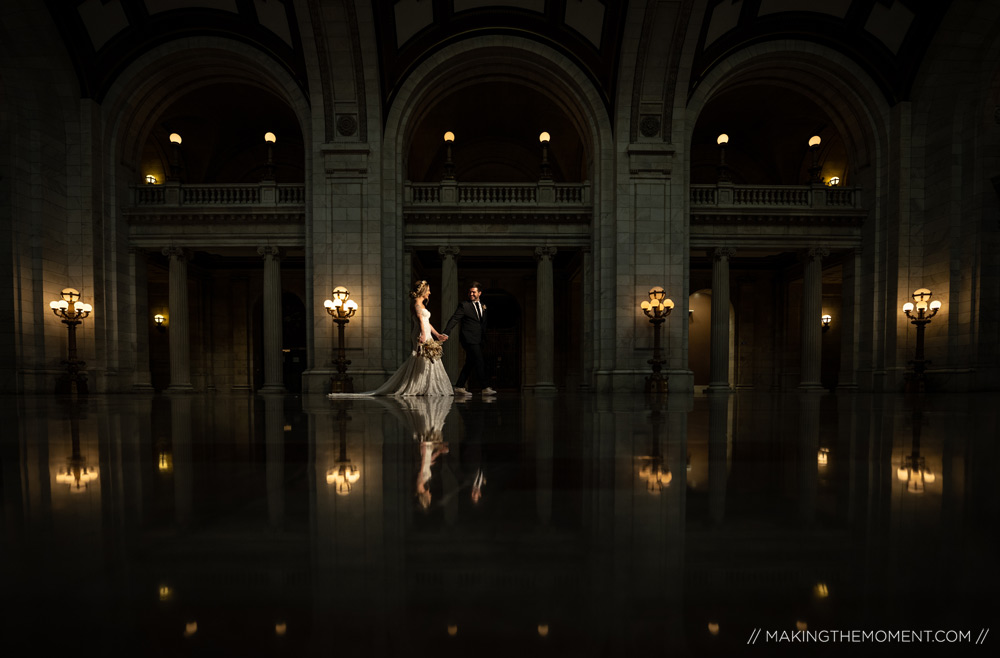 Nearly as off the chart as this wedding photograph at Cleveland's old courthouse.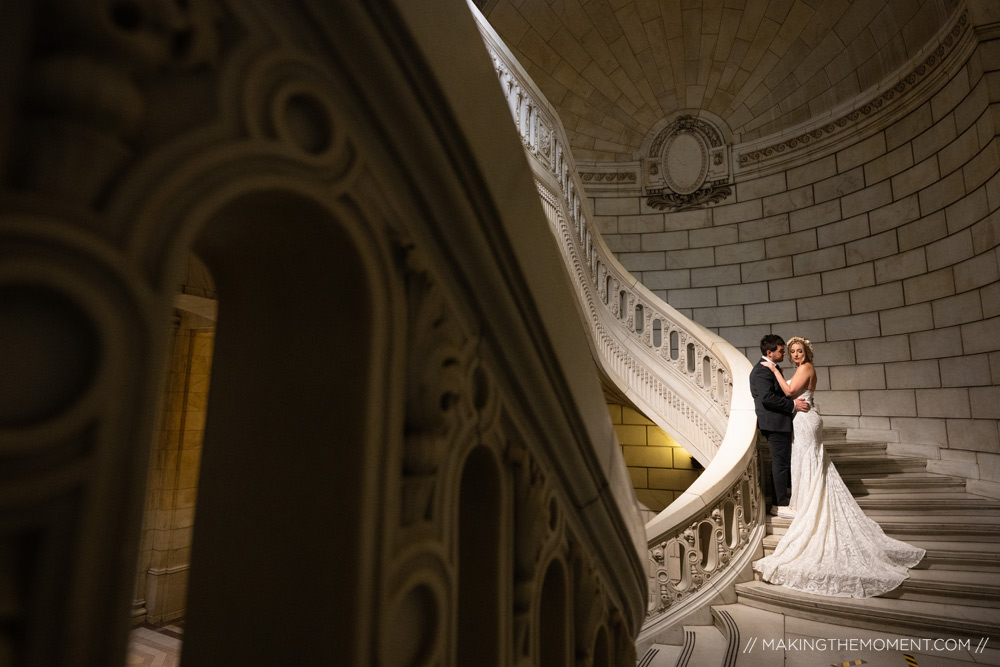 Or this wedding photograph. [ sorry; search engine key word fodder ]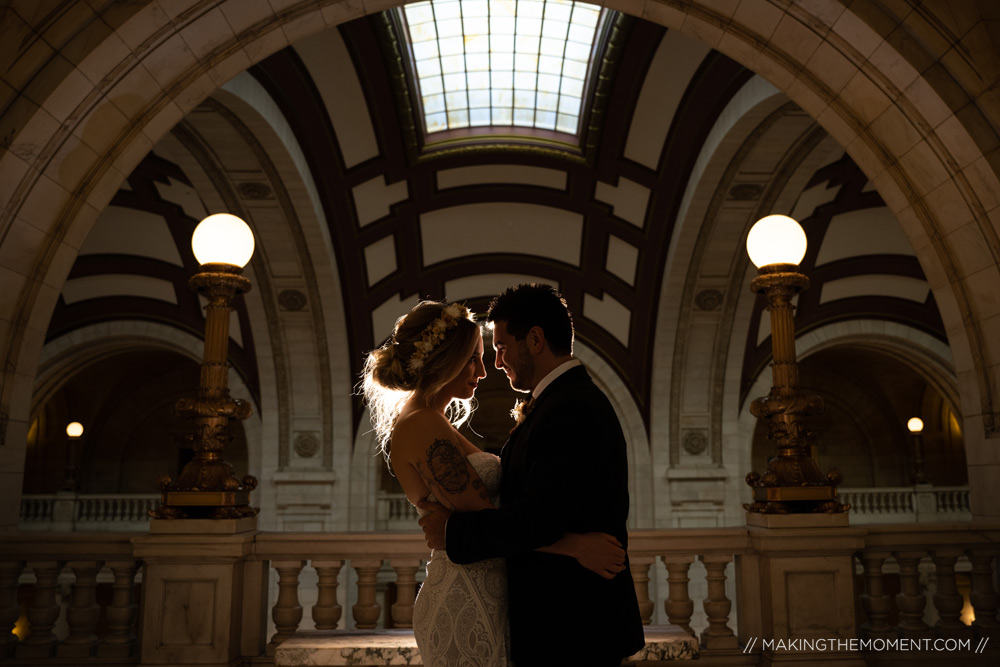 Don't be afraid of intimacy and closeness in your wedding photography.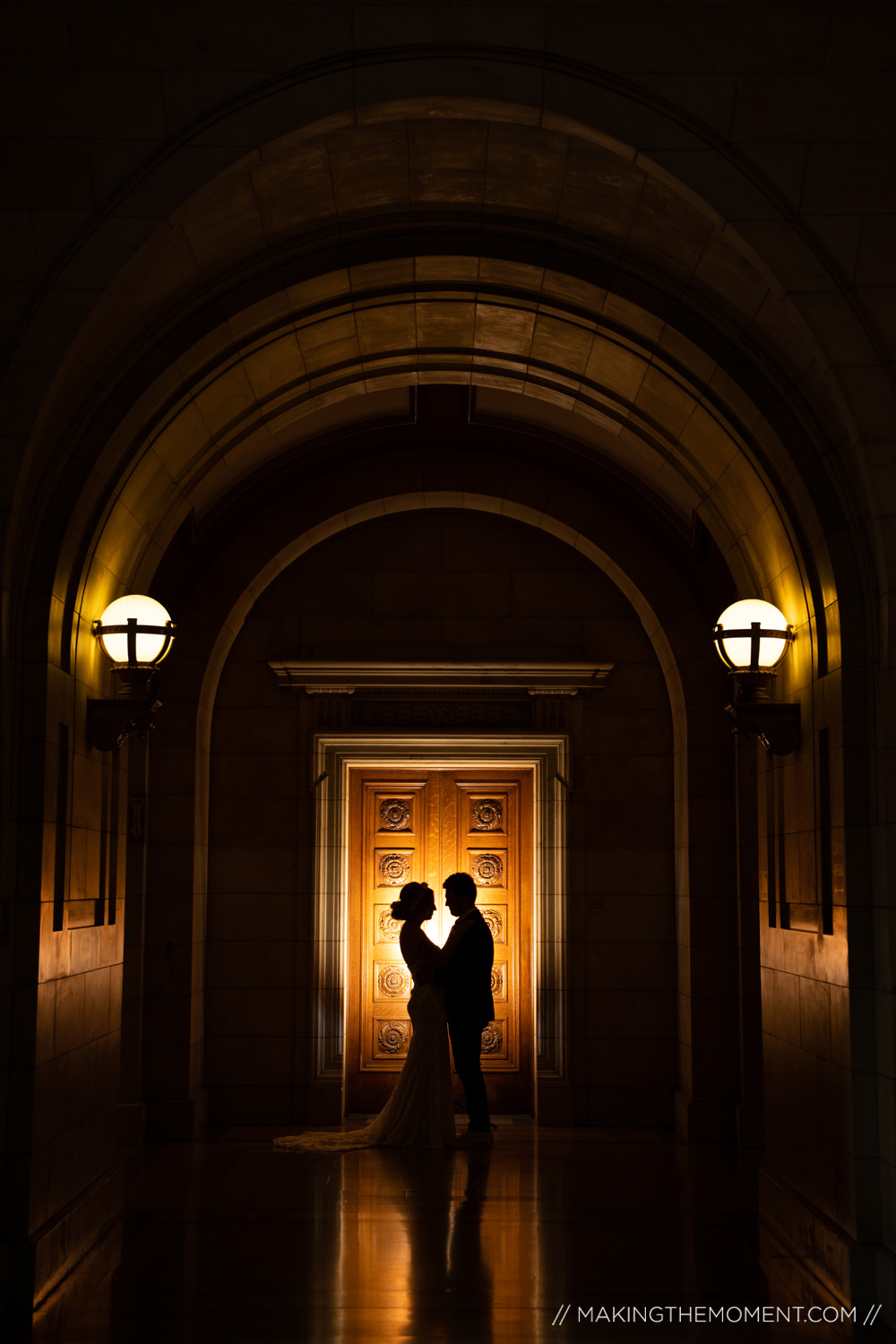 … and don't be afraid when we use silhouettes in our wedding photography.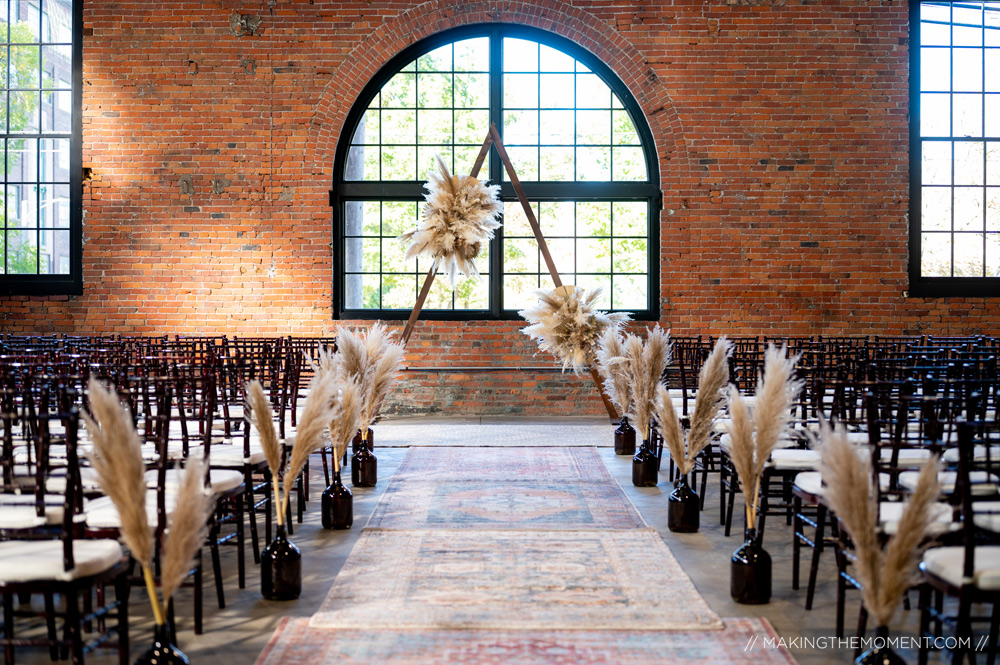 Of all the wedding ceremonies we have photographed at Tenk in Cleveland; this was by far the most BOHO and uniquely [ and lovingly ] decorated. Do you see the custom carpets?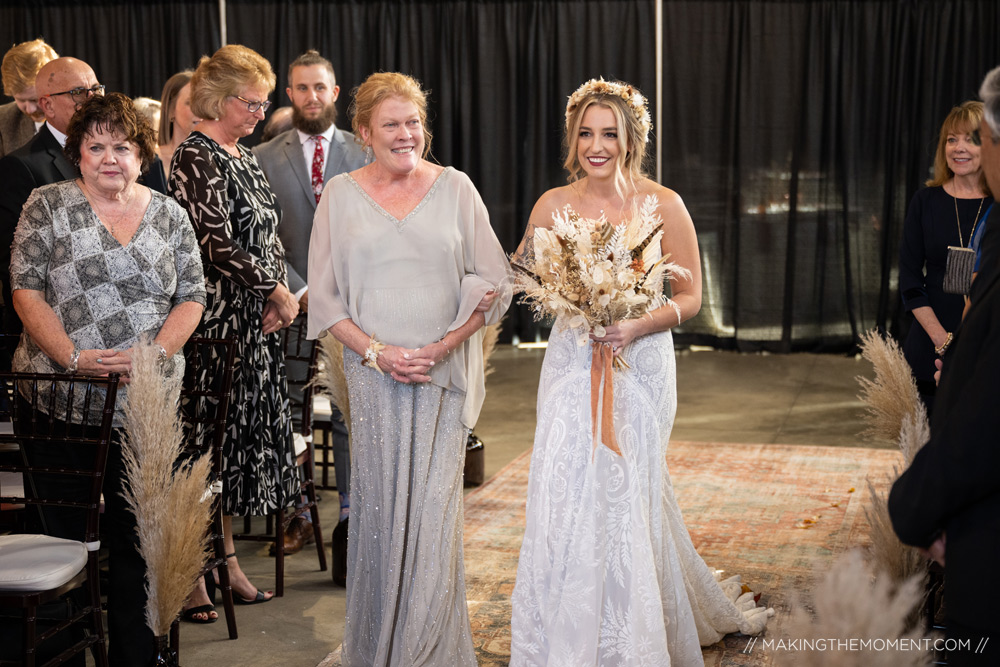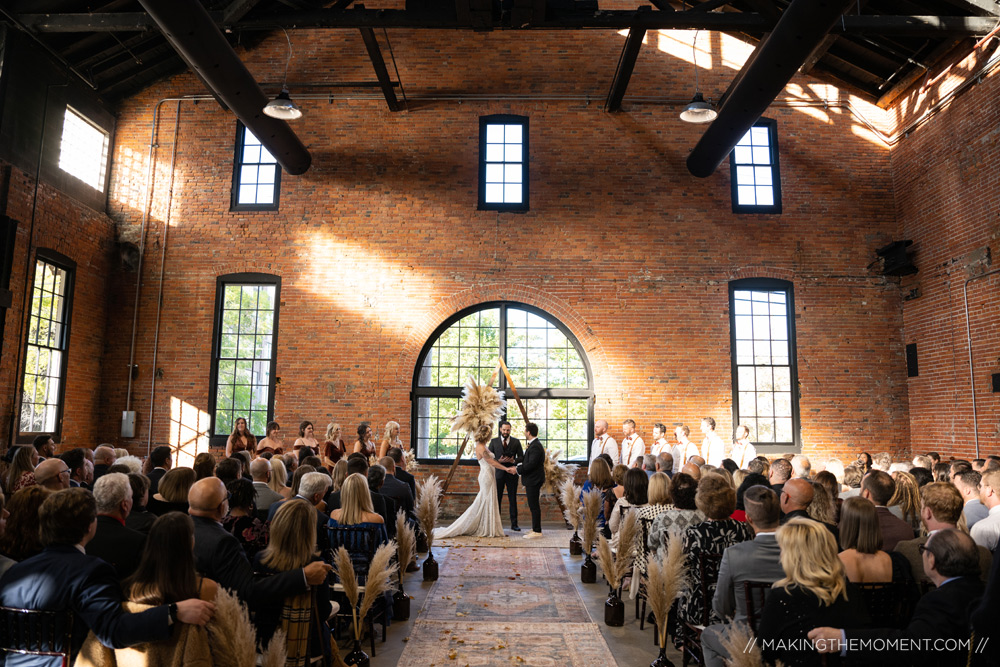 We're "tenk-ful" that the two had such a lovely fall wedding ceremony at Tenk in the flats.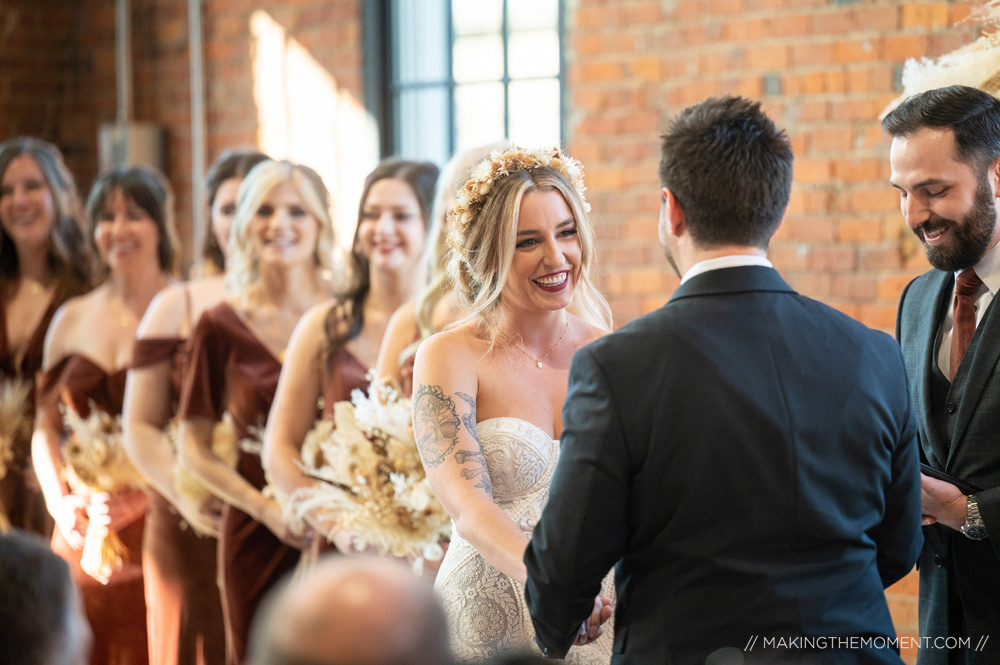 Don't "Tenk" Haleigh's smile for granted; she was enamored with James' wedding vows.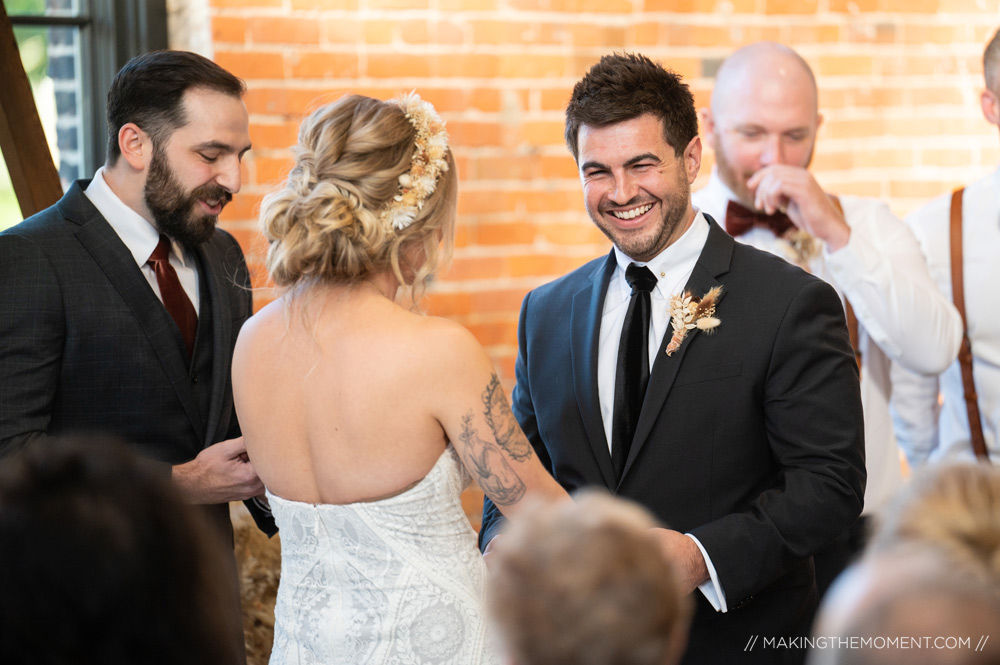 "Tenk" it from me; James is done with our puns [ that's a polite smile ] 🤦‍♂️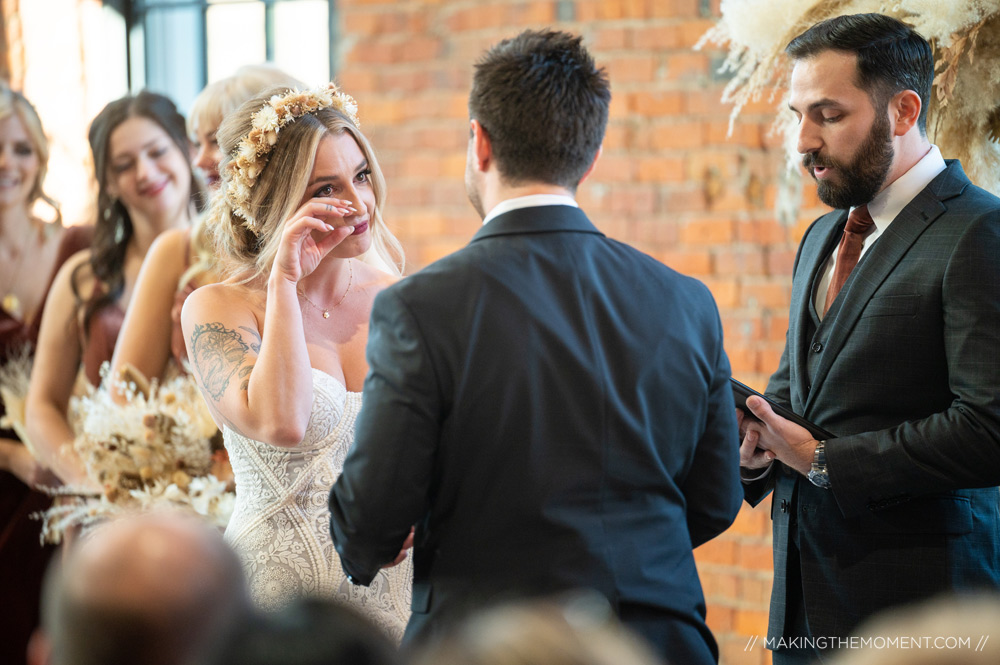 We're all feeling it right now. Give "Tenks" that these puns are almost over.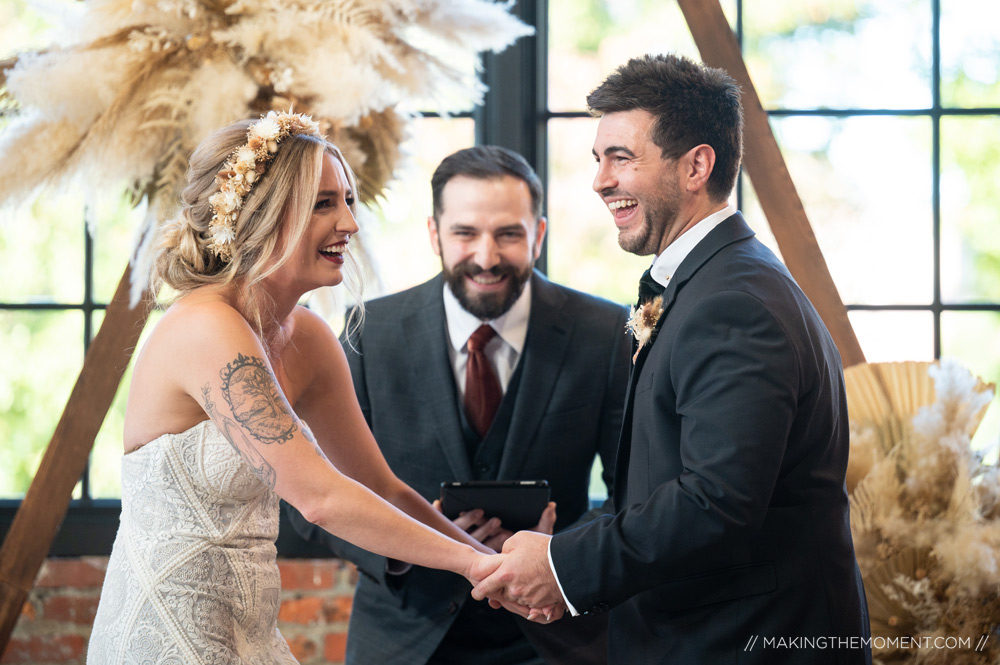 [ Cue polite laughter at the puns ]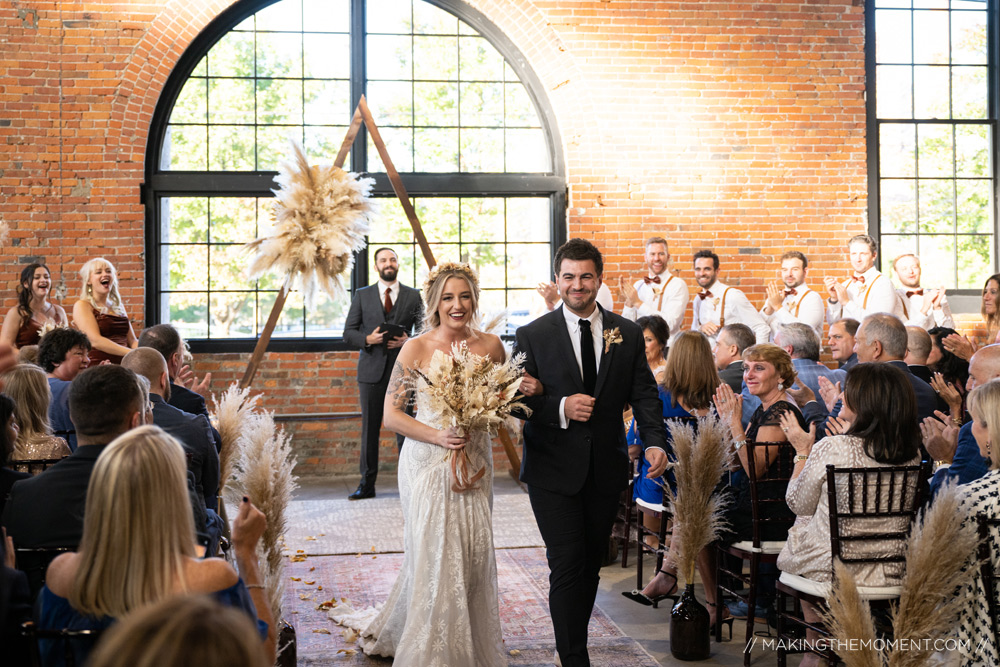 … Wedding Ceremony is over? Cue the "Tenk" Sinatra 😉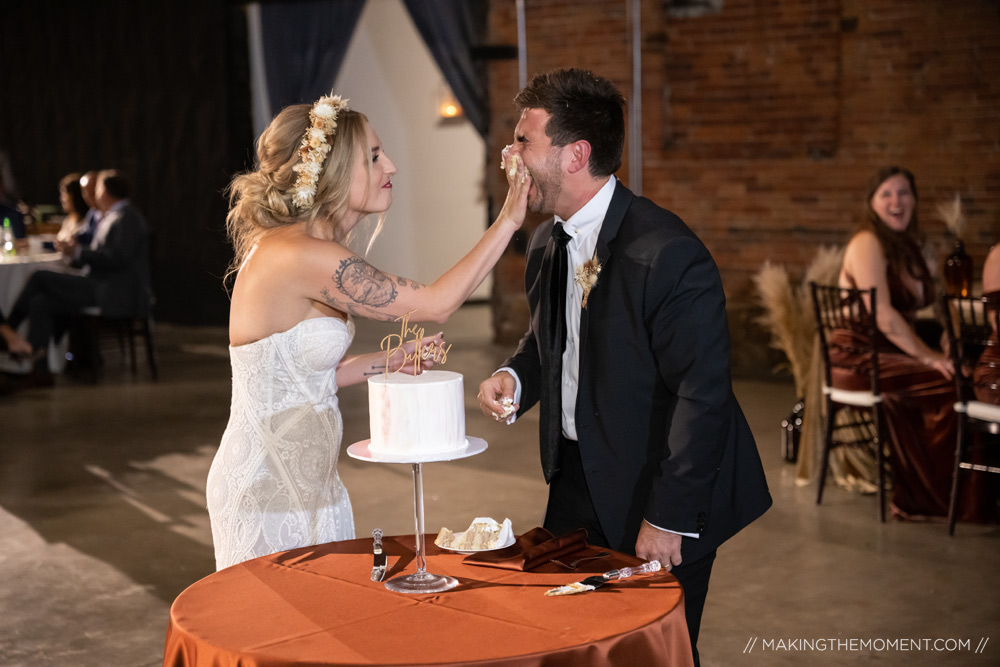 Gotta admit; too many brides miss the chance to literally SHOVE cake in their groom's face at the wedding reception. James [ too his credit ] didn't flinch.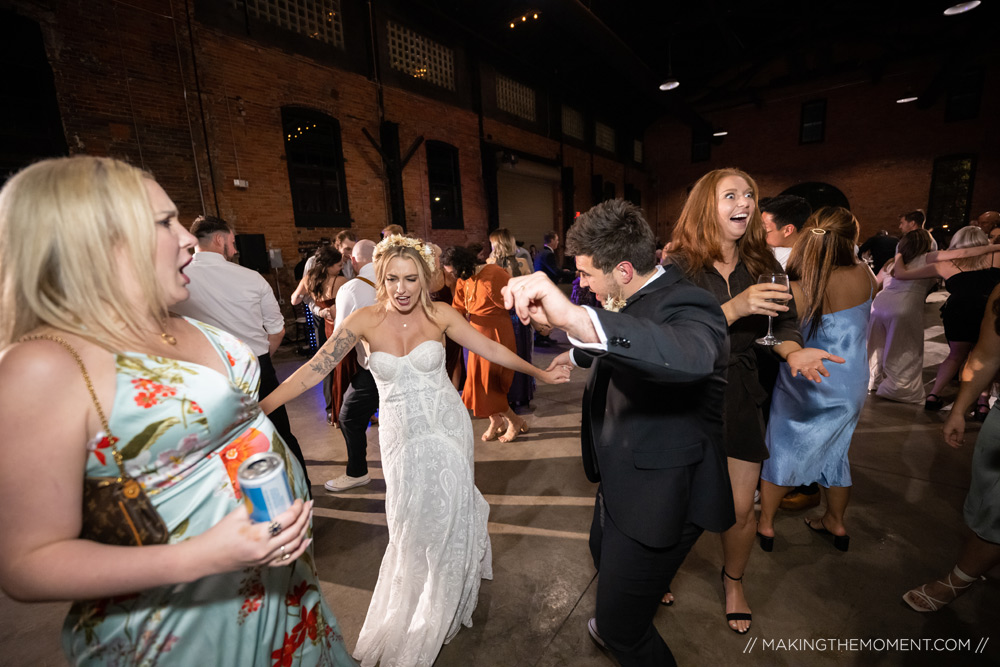 White. Claw. All. Night. Long.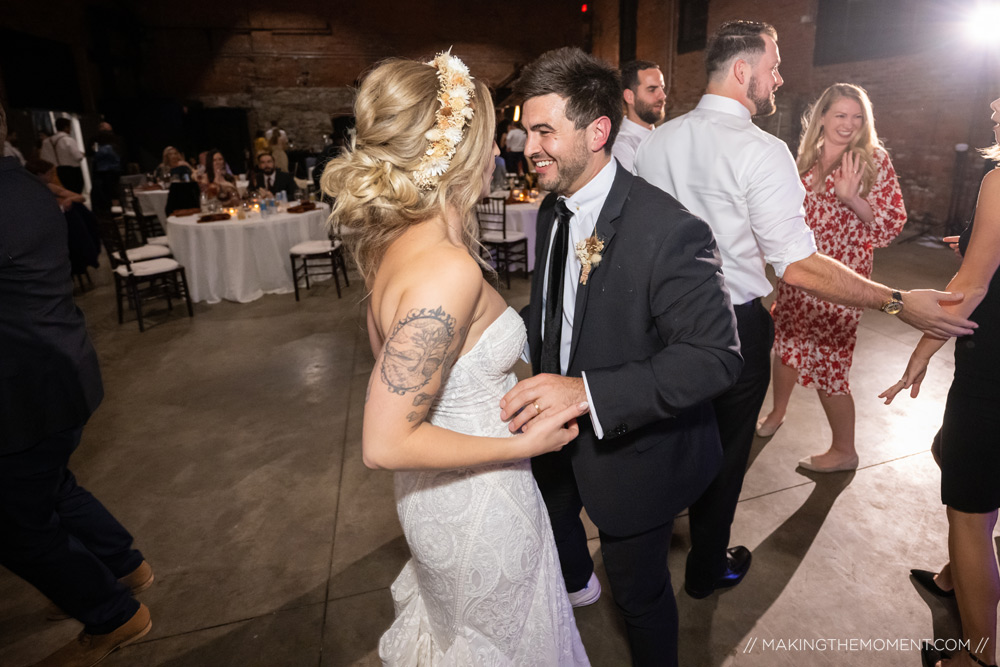 Seriously; a wedding reception at Tenk in flats at Cleveland is a guaranteed good time.