A Fusion of Indian & Persian Weddings
At the Ritz-Carlton & Cleveland Museum of Art
The Art and Story of
 Sarah + Dhaval
Have you ever been to a Persian wedding? While you'll often see us feature our indian wedding photography on our blog, we are also Love Persian weddings. Why not combine the two? Sarah + Dhaval brought their families and traditions together in an extravagant and elegant weekend of wedding bliss. We felt right at home at two of our favorite wedding venues, the Ritz-Carlton Cleveland and the Cleveland Museum of Art. Both provided beautiful backdrops for a truly special event 💛
Like most of our multi-day weddings, the weekend was jam-packed full of exciting and jaw dropping events. What really stands out for this one, though, is the outdoor Persian ceremony held at the Cleveland Museum of Art. The weather was perfect, the couple was dressed to the nines, and not a single detail was out of place. Sarah + Dhaval can thank their exceptional vendor team for that; we know everyone really gave their all to make this dream come true!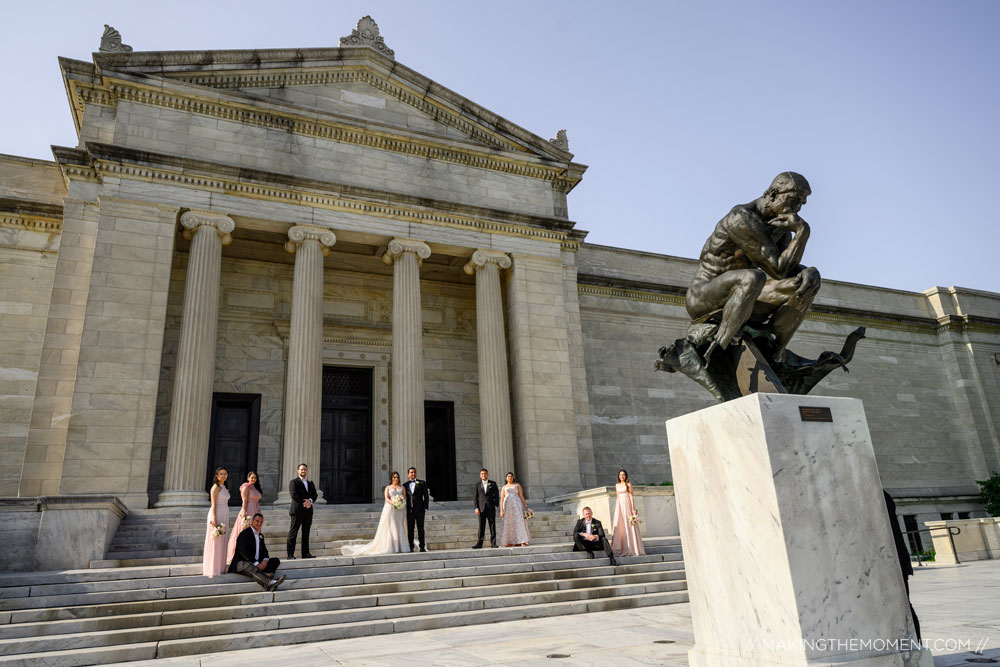 Prior to the Persian wedding ceremony at the Cleveland Museum of Art, we stole a few minutes with our couple and their closest friends and family. The south stairs of the Cleveland Museum of art are perfect for wedding photography in the evening. Partly due to the amazing architecture, but also due to the amazing light the southern side receives in the evening.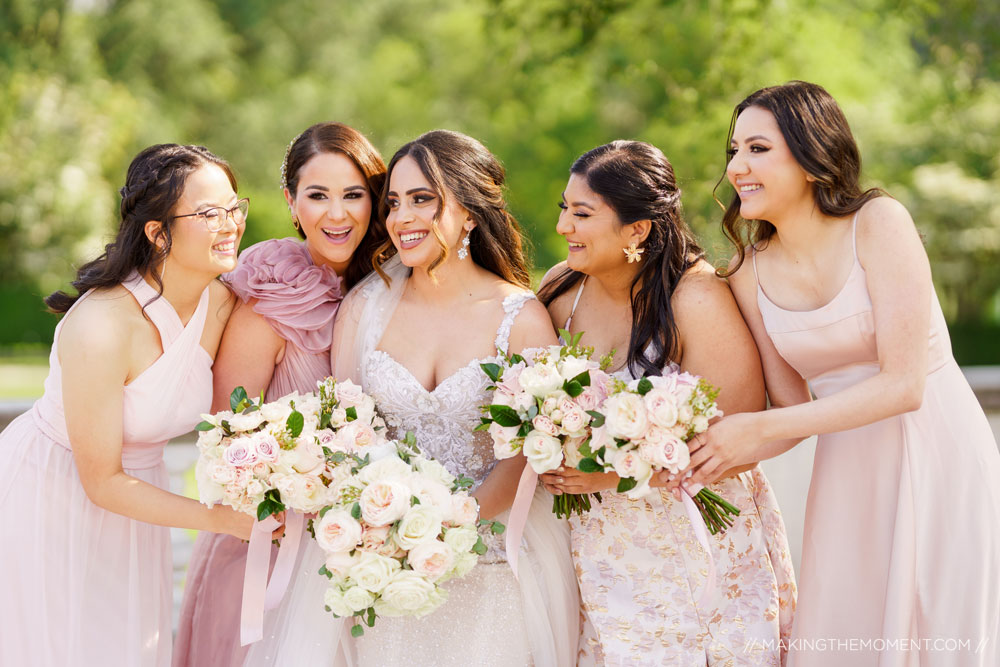 And partly due to the incredibly cute and fun bridal party 😉
Our Wedding Photography is not possible
Without
AMAZING

Cleveland Wedding Vendors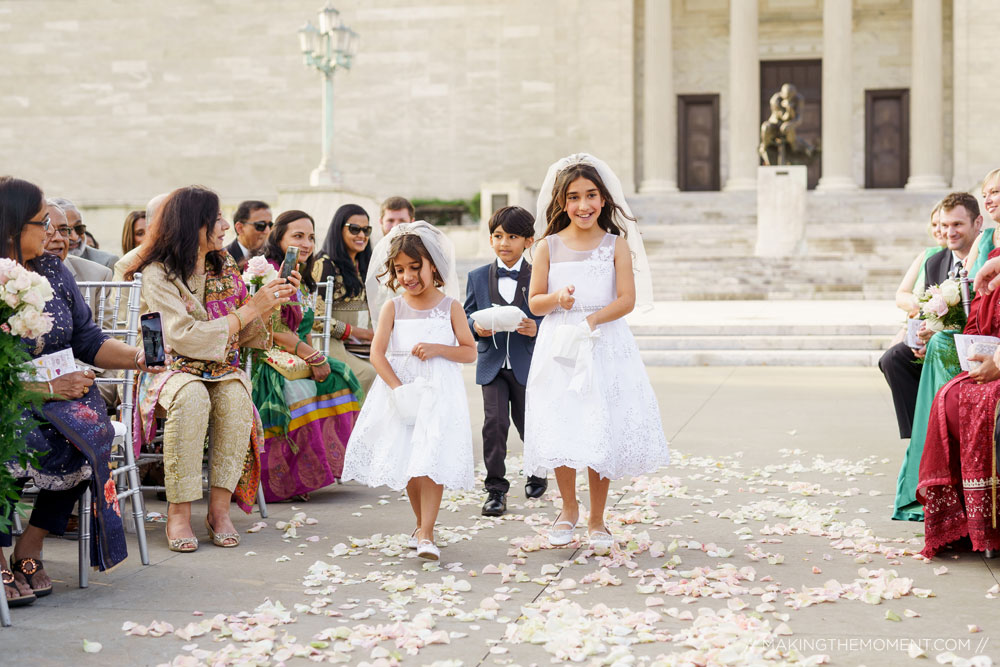 Speaking of cute; the flower girls were off the chart in cuteness. Wouldn't it be great if ever day of your life there people throwing flowers before your arrival?  Wouldn't it be great to walk into your local grocery store and be proceeded by petal pushers? 🛒🌸😜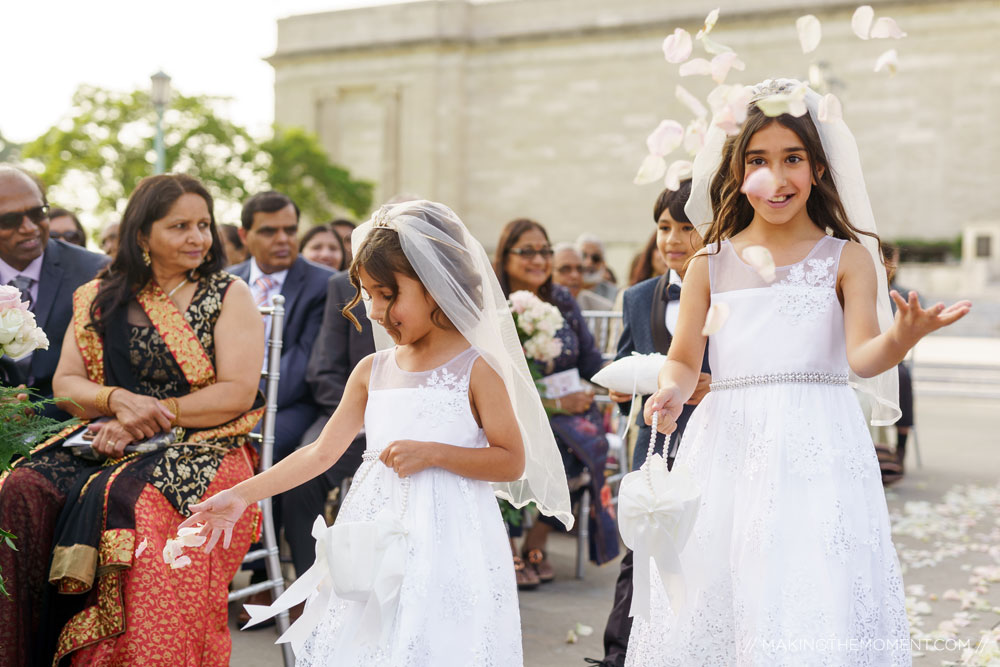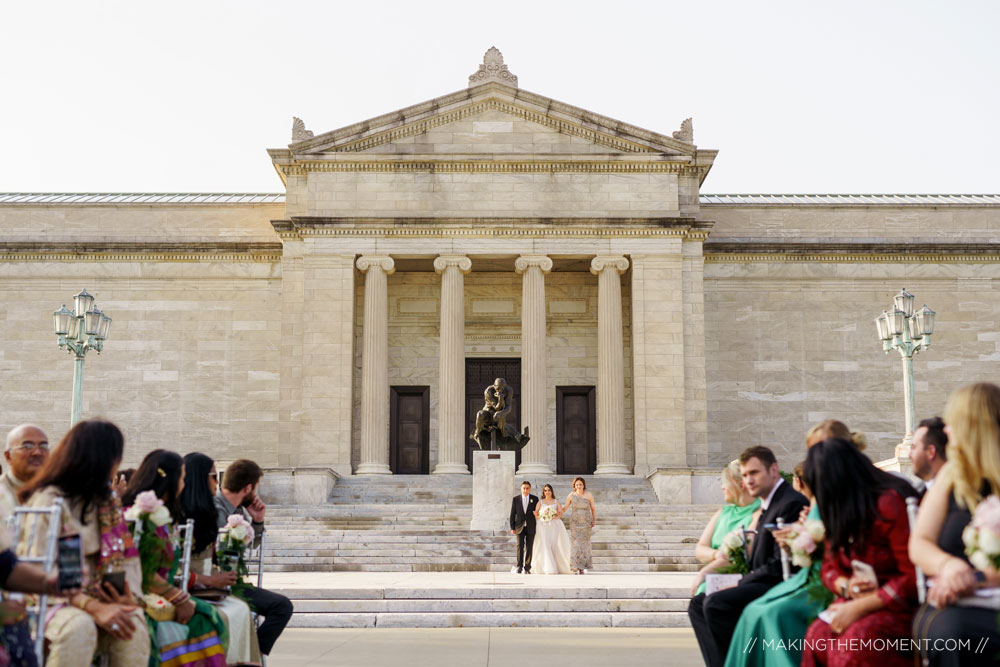 A processional for any wedding at the cleveland museum of art on the south terrace is EAF [ elegant being the "E" ].  "And Fantastic"  being the other letters of course.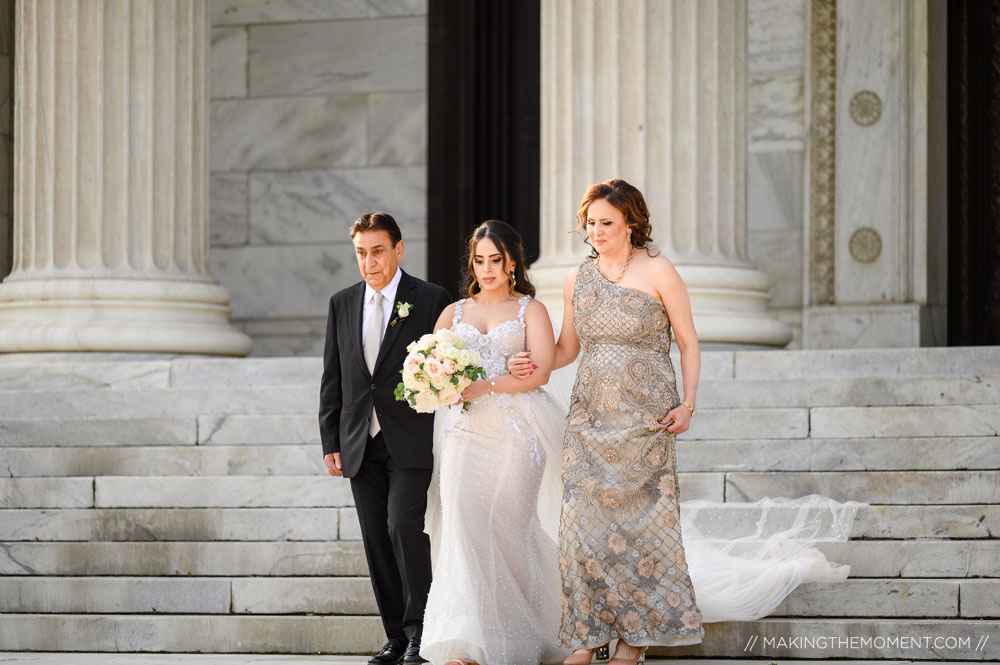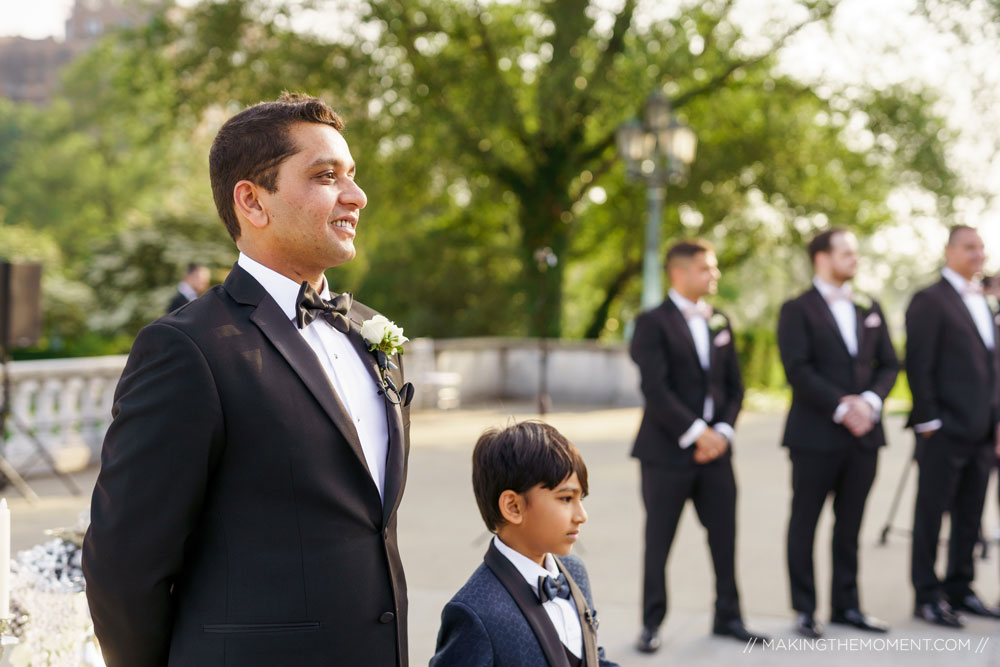 Dhaval was breathless awaiting Sarah; the long walk down the stairs of the cleveland museum of art for a wedding ceremony brings drama and anticipation like no other wedding venue in cleveland. I've heard from countless brides who have walked down these stairs that they are TERRIFIED of tripping as they head down the stairs. To date; none have even stumbled. Our tip? Be supported on both sides by either your parents [ or people who will NOT let you fall ]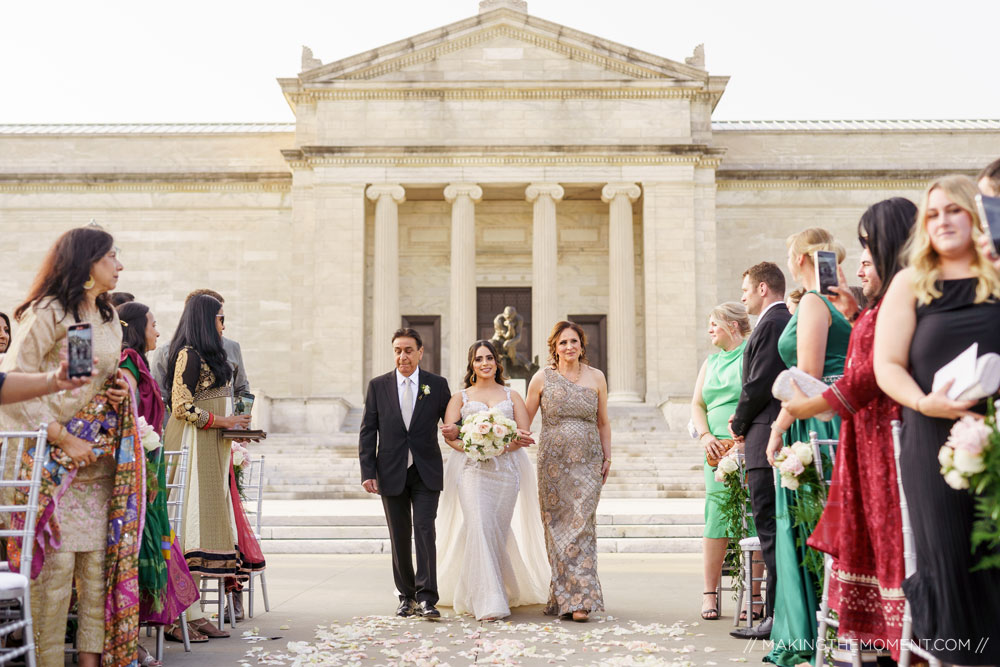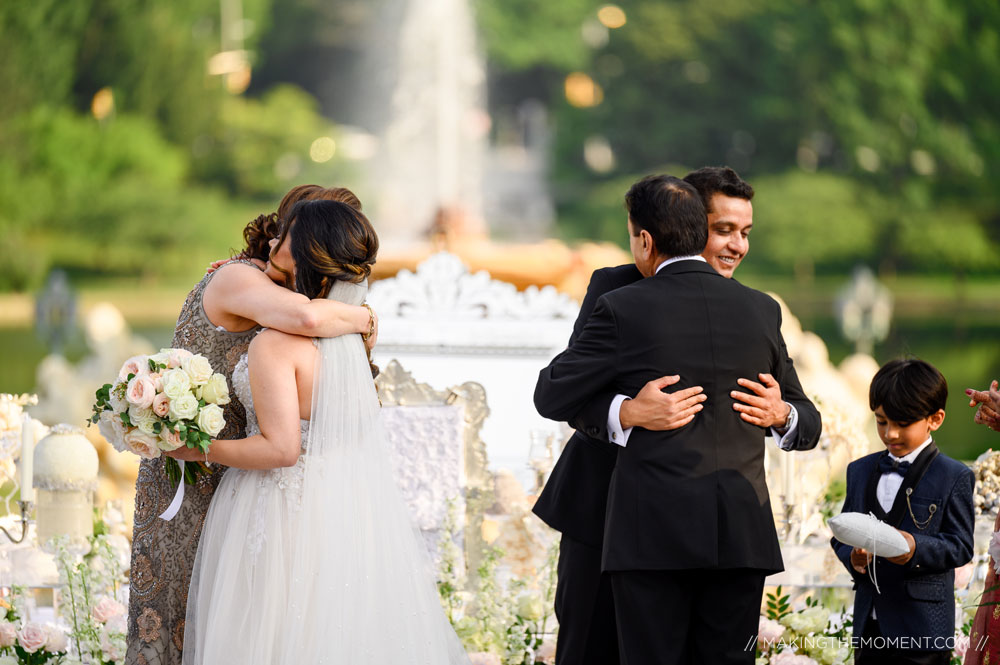 Hugz 🤗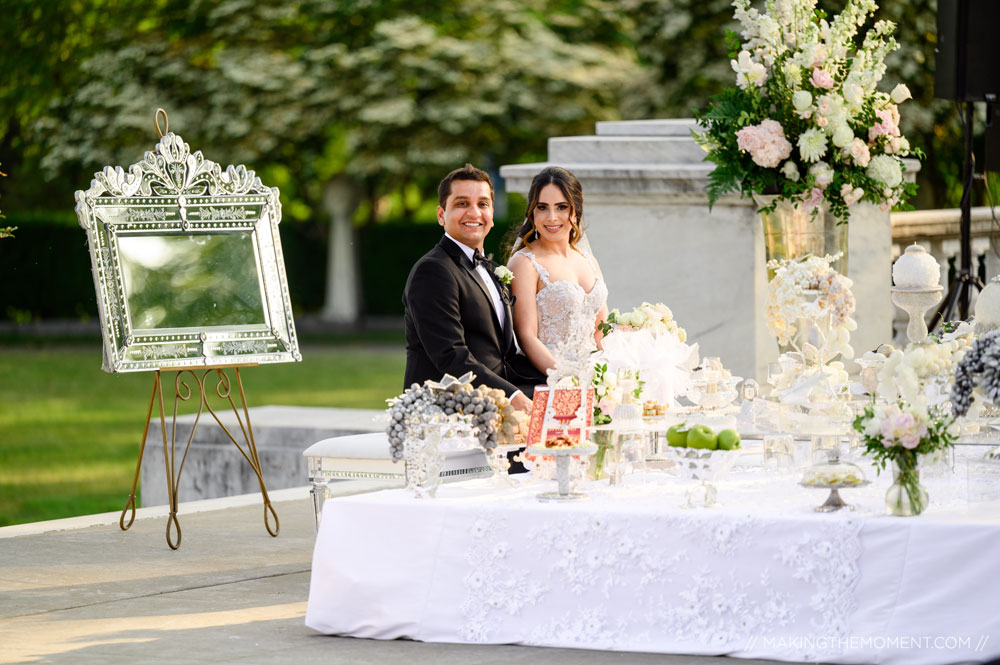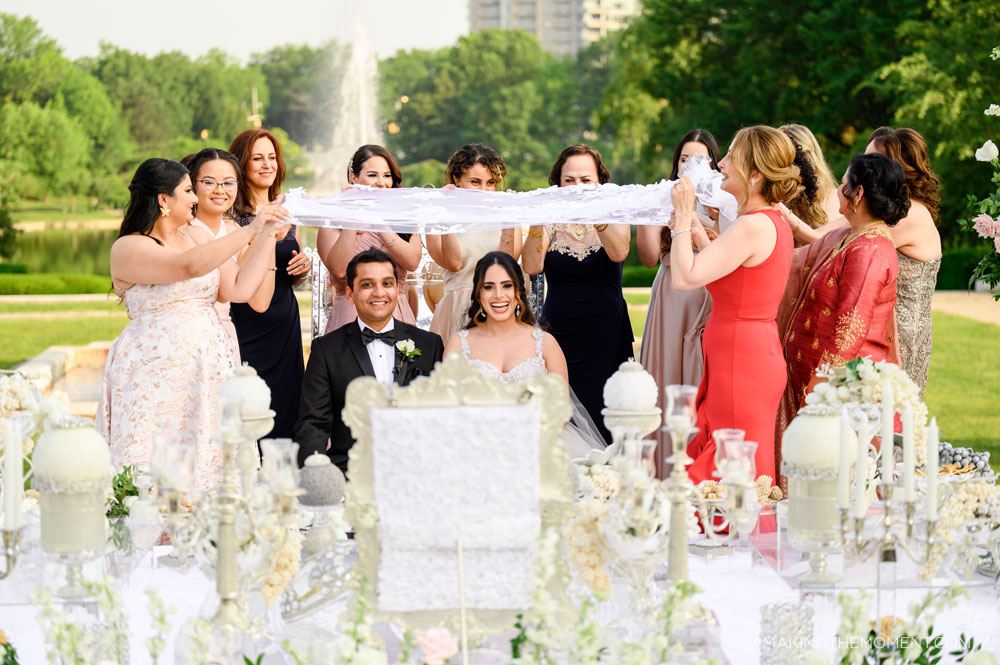 The Sofreh was beautiful; the Sofreh is really the physical centerpiece [ full of goodies and goodness ] of a persian wedding ceremony. I love this moment I caught of the two with their families during their persian wedding ceremony!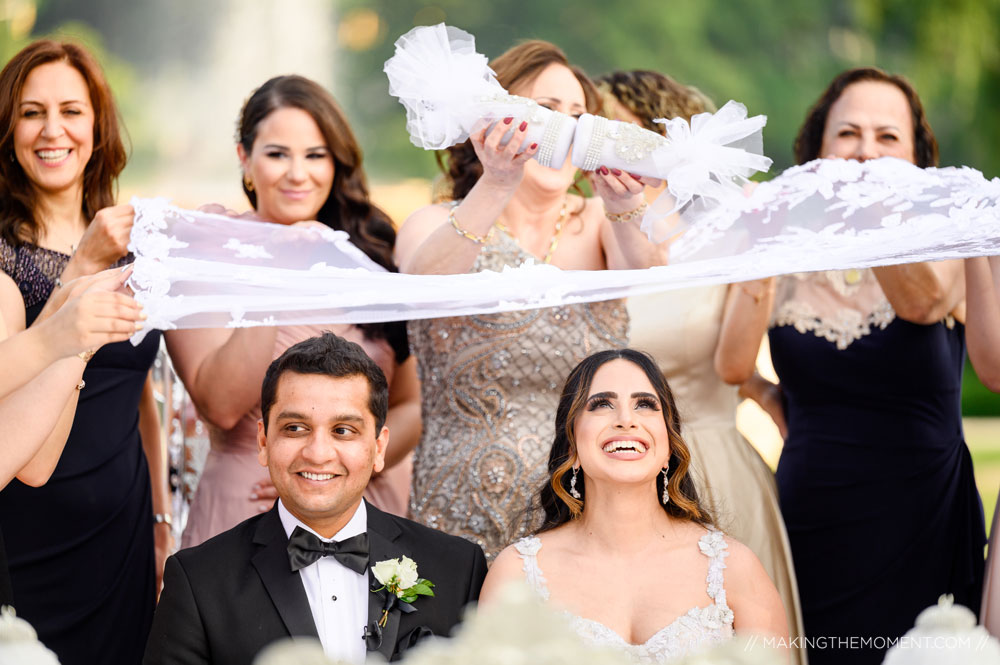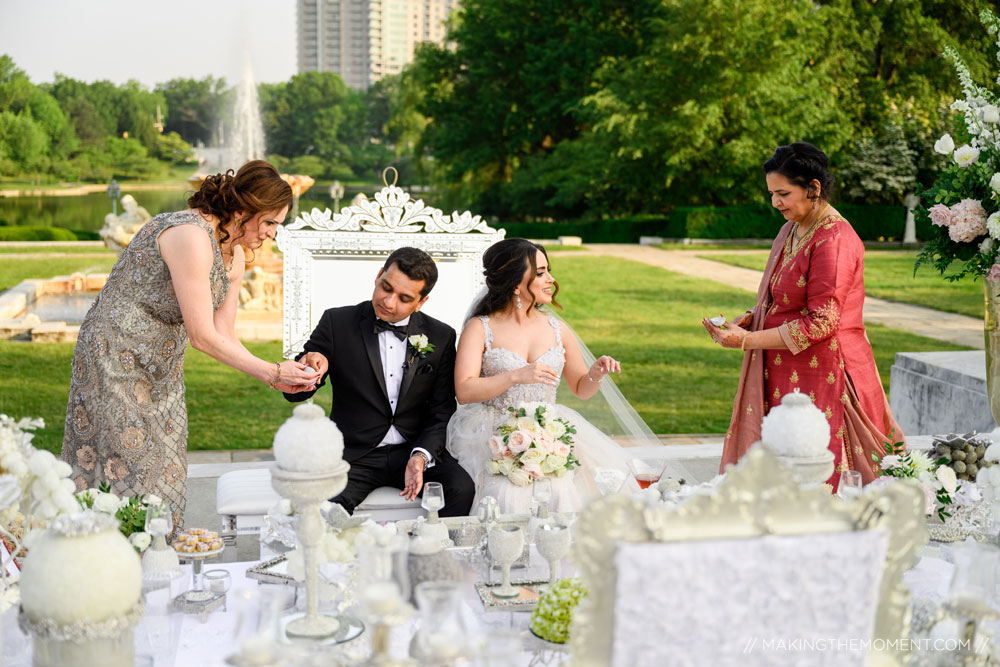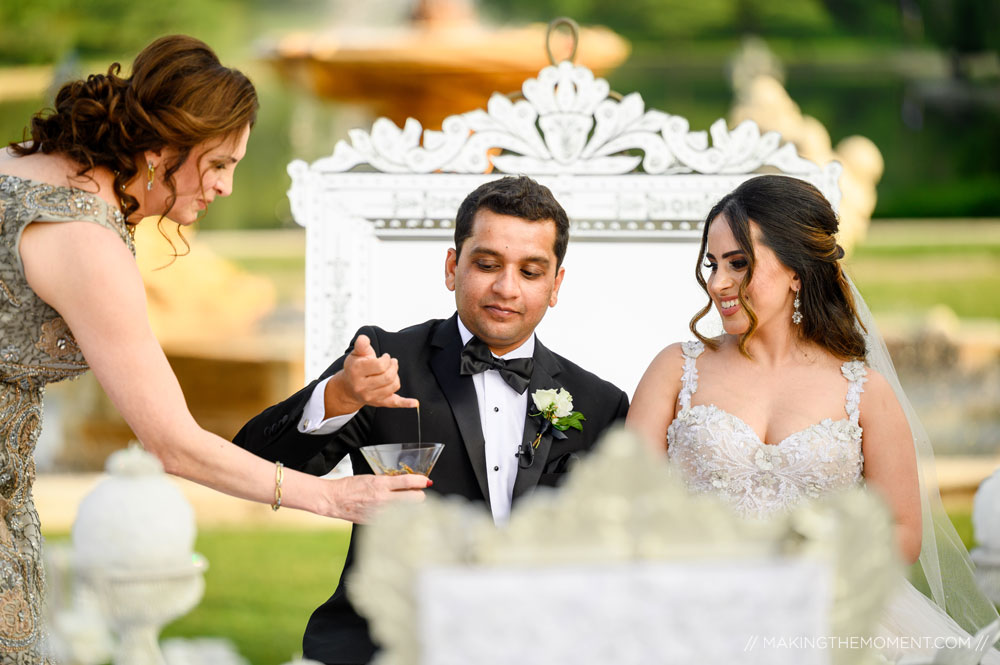 A little bit of sweet goodness to prepare for married life perhaps? Syrup? 🍁Honey?🍯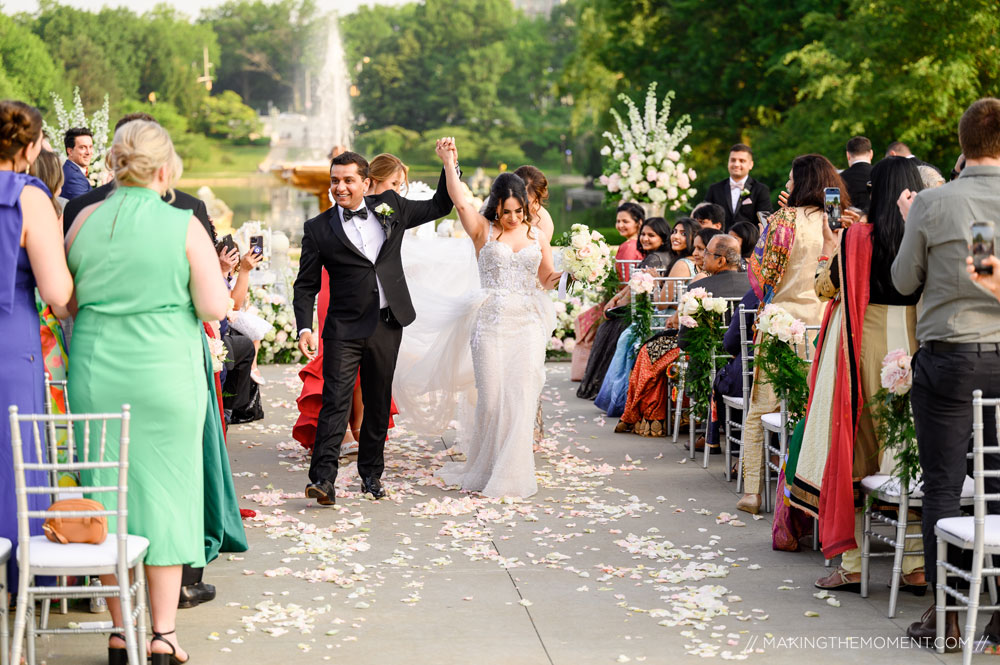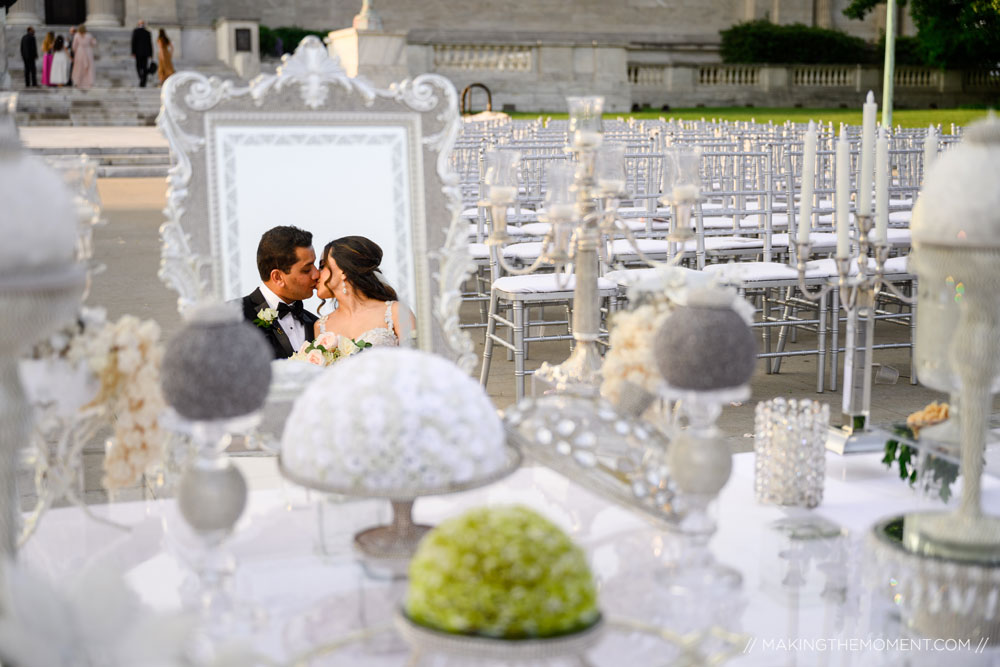 I love using their Sofreh as a part of their wedding photography! The mirror was perfectly placed and I was able to set up this photograph just right!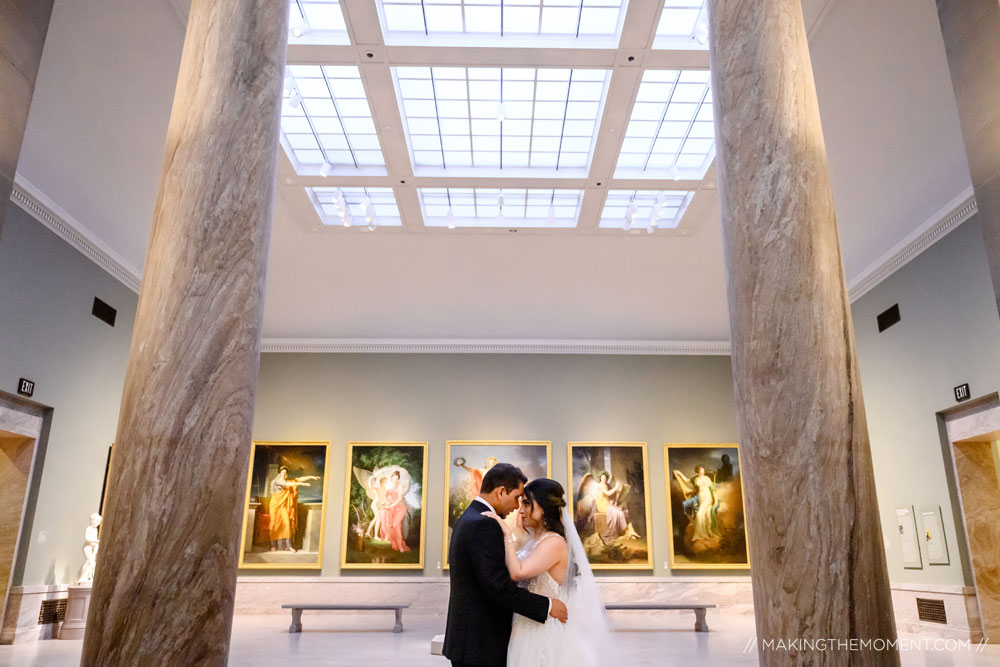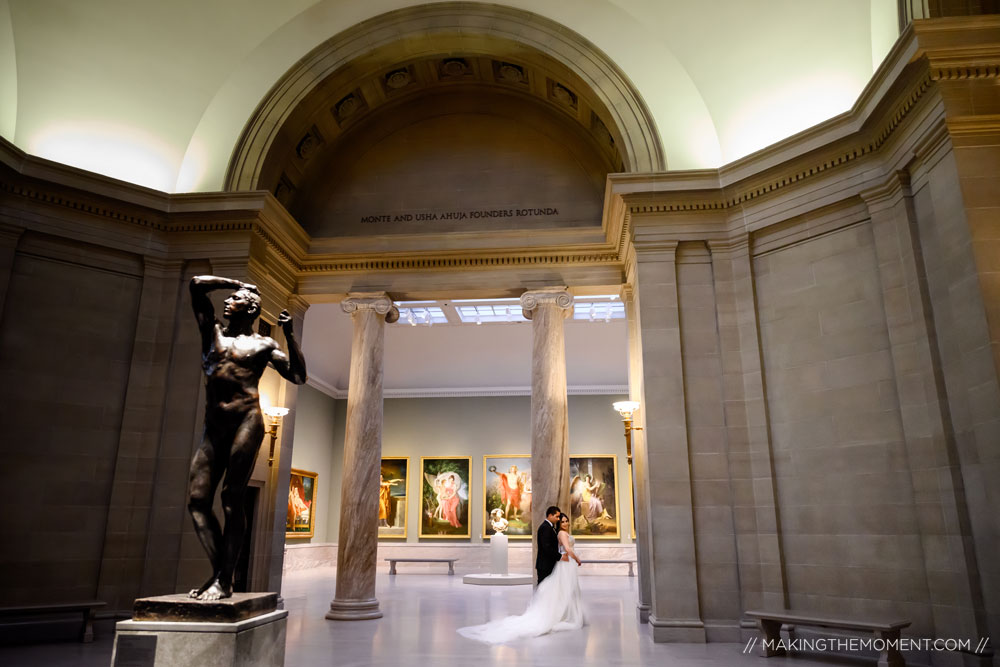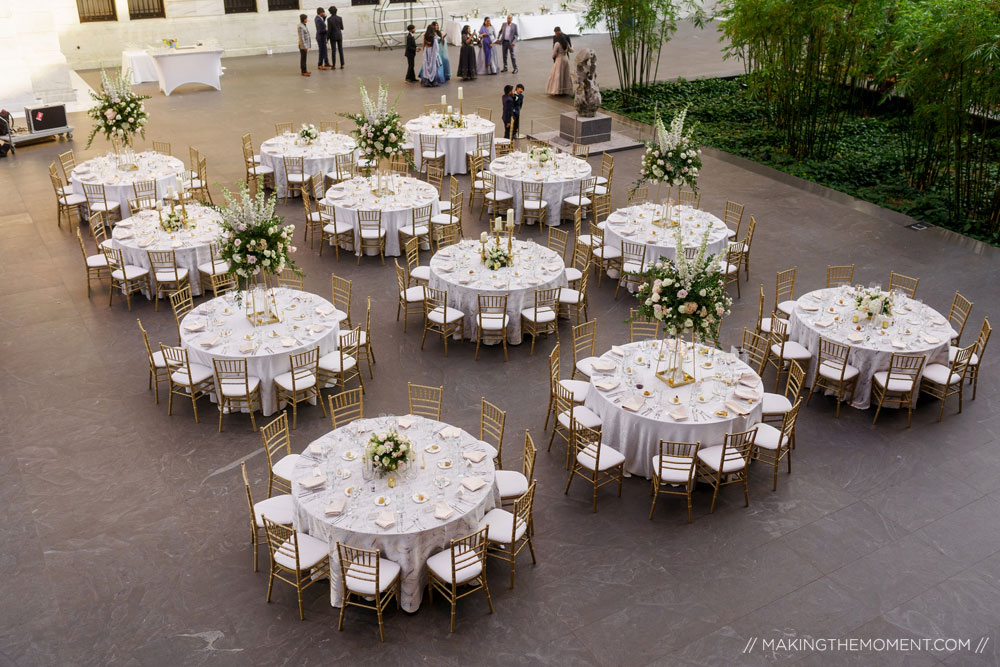 What would a wedding ceremony be at the cleveland museum of art without a wedding reception to follow?  We stole a few moments privately inside the exhibit hall of the museum for some artful wedding photography, and then I was able to capture some of the lovely florals that Arne from Plantscaping and Blooms had set up in the Atrium for the wedding reception at the Cleveland Museum of art!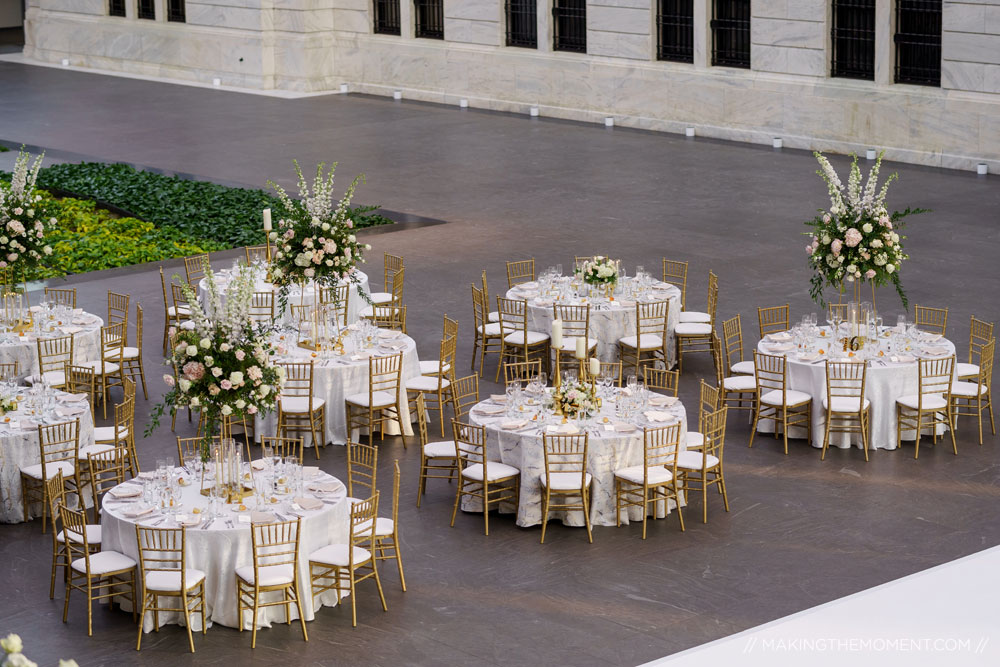 Ahhhhhh look at this reception set up!  The cake [ photographed below ] by Luna Bakery is one of the prettiest wedding cakes I've ever seen!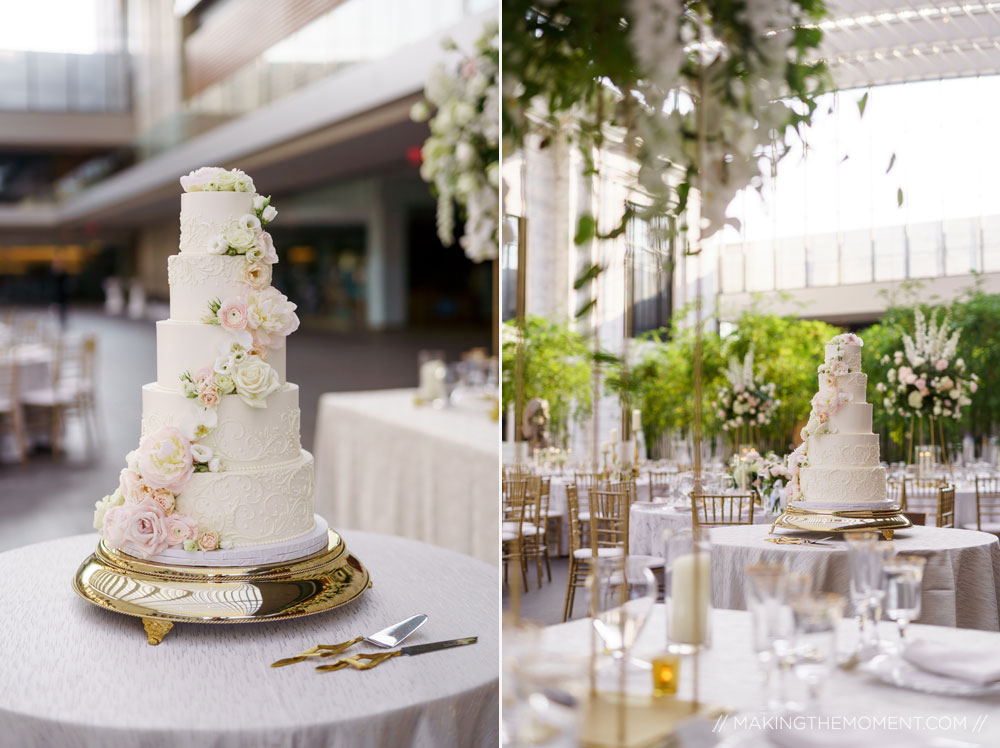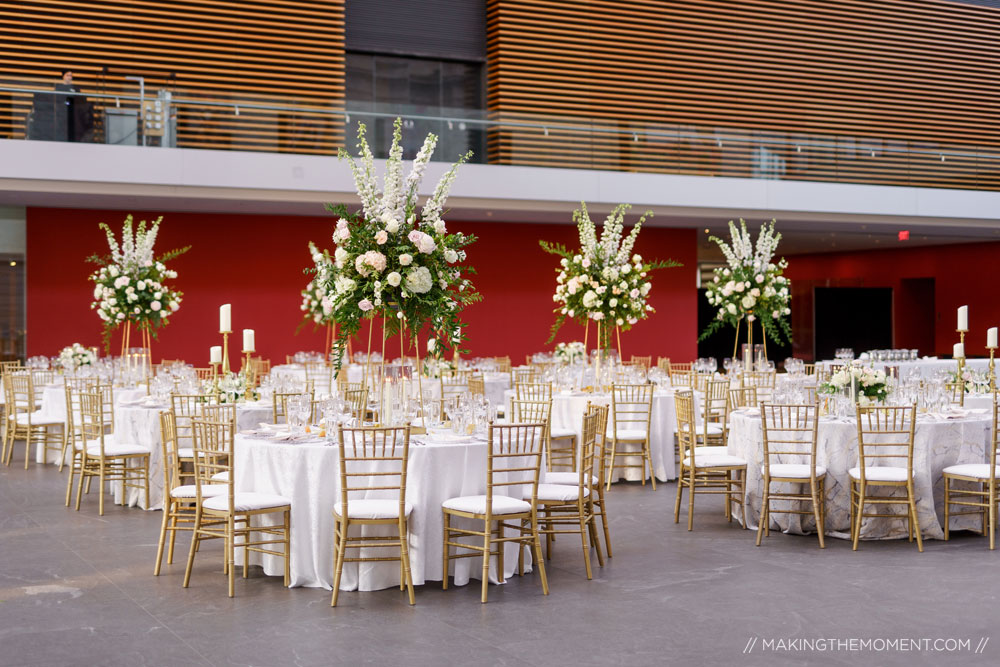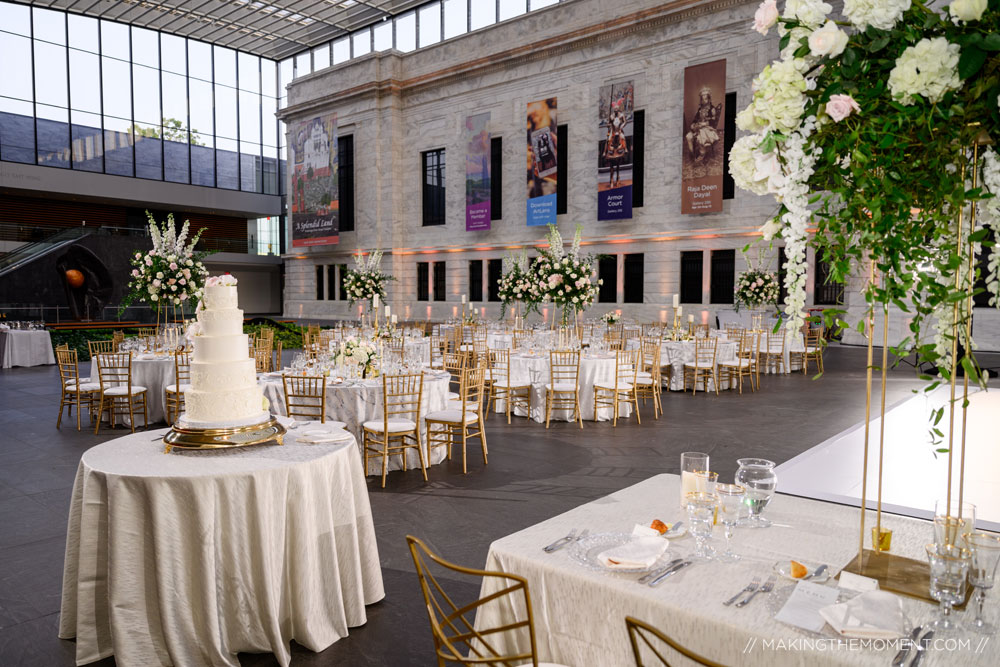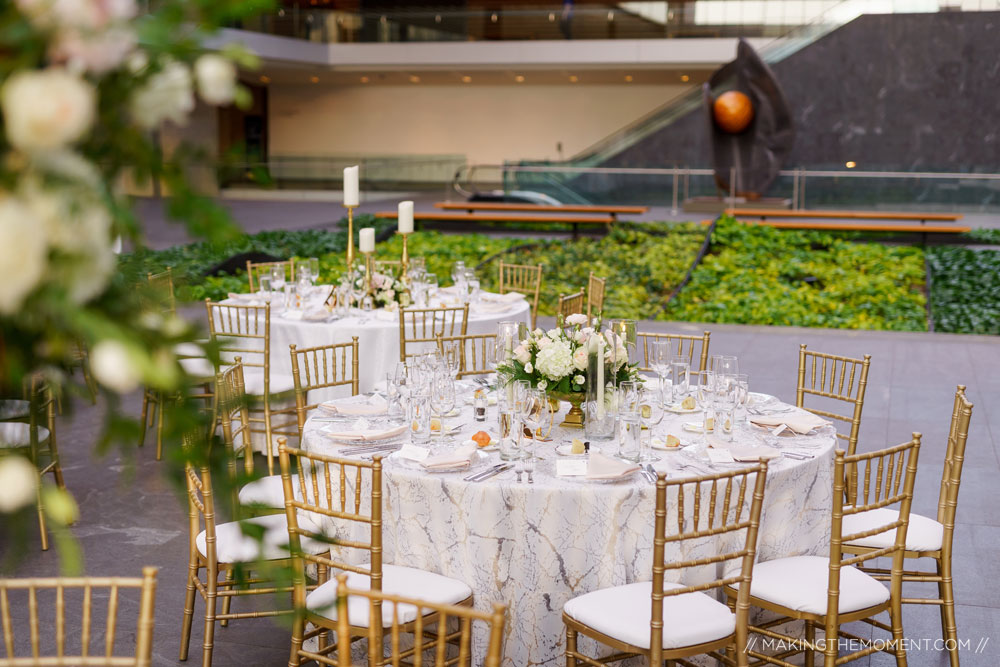 Over the top wedding reception decor set up; I'm sincerely so impressed with every wedding vendor that made this possible at the Cleveland Museum of Art. Hats off to Nahid Global Events and Alina at Party Decor [ as well as the aforementioned Arne from Plantscaping ] who made all this goodness come together.  Do you want to see more wedding receptions at the Cleveland museum of art?  You should check out our page right here!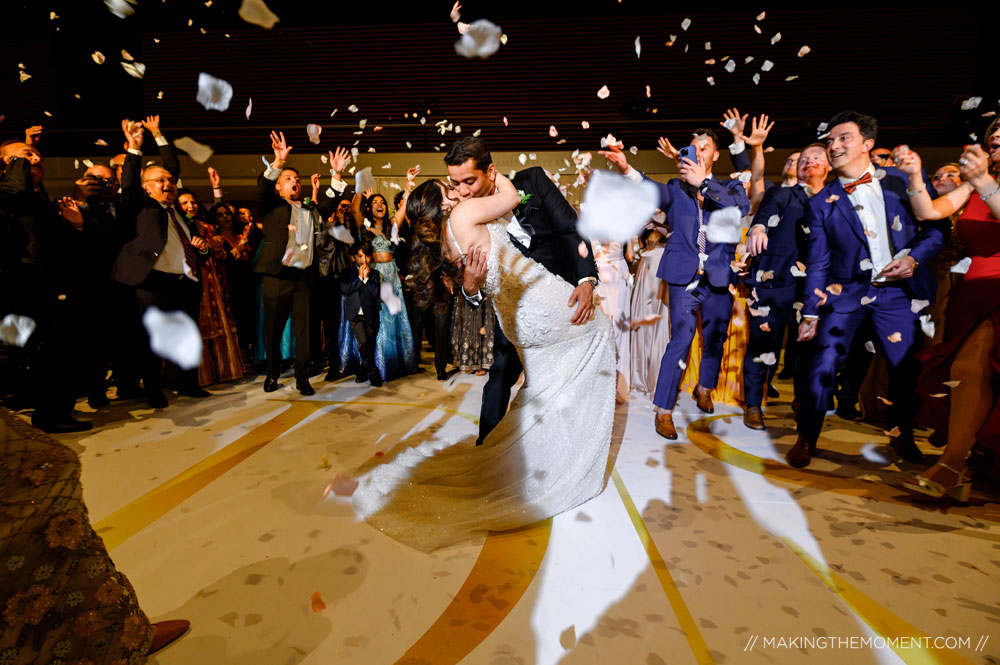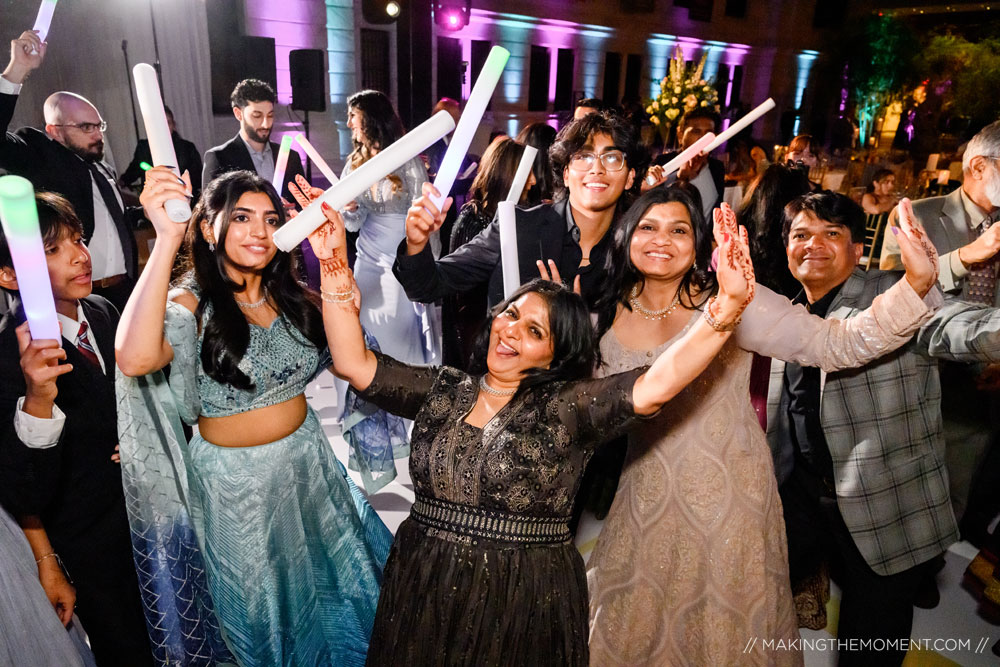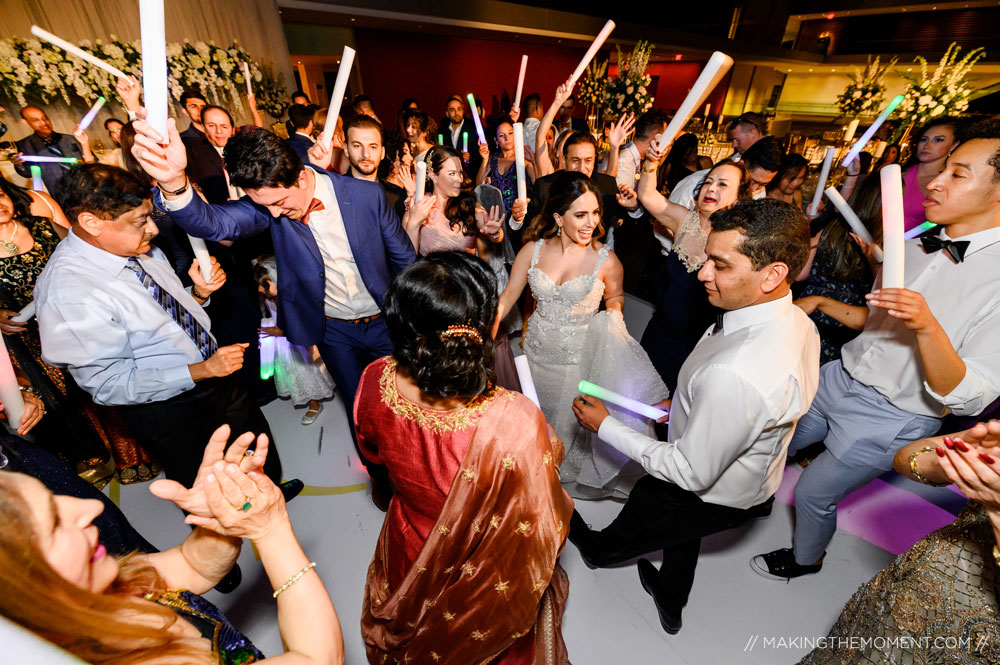 Dance floors at Persian weddings [ and Indian weddings ] are always off the hook. This one was no exception.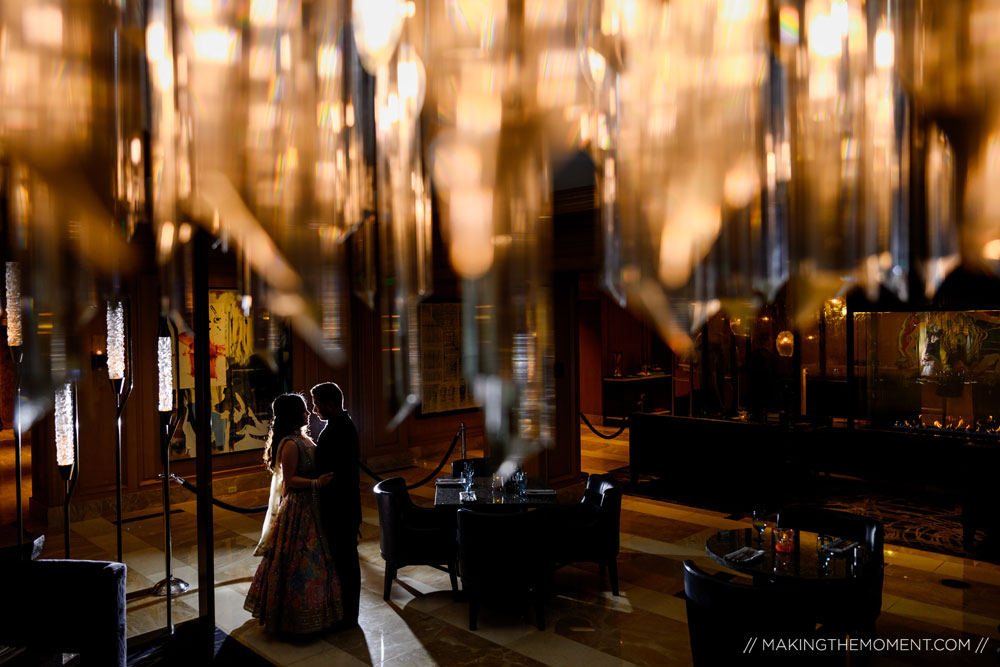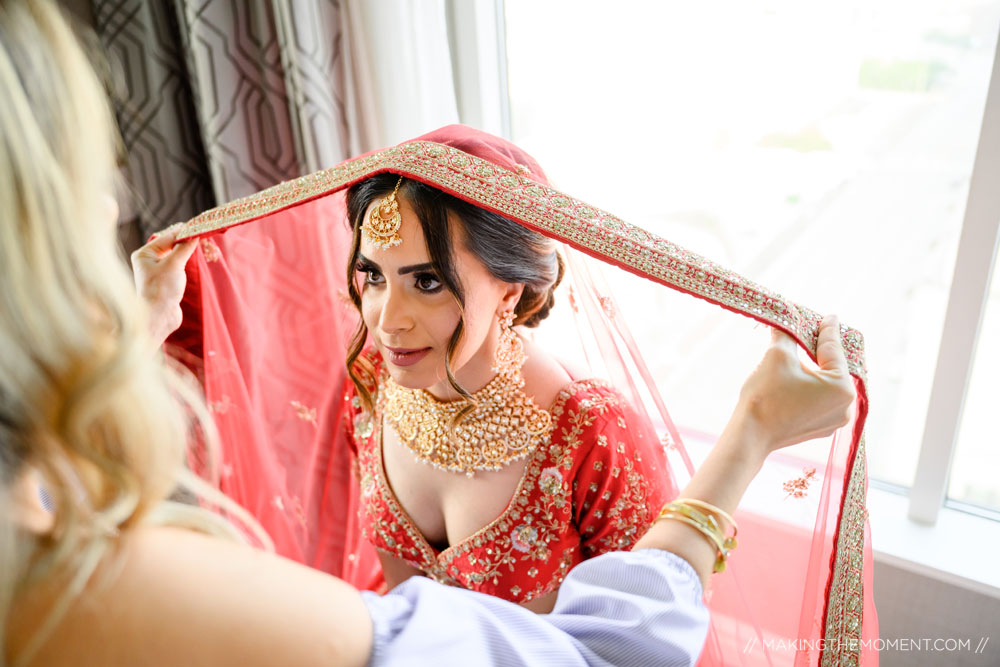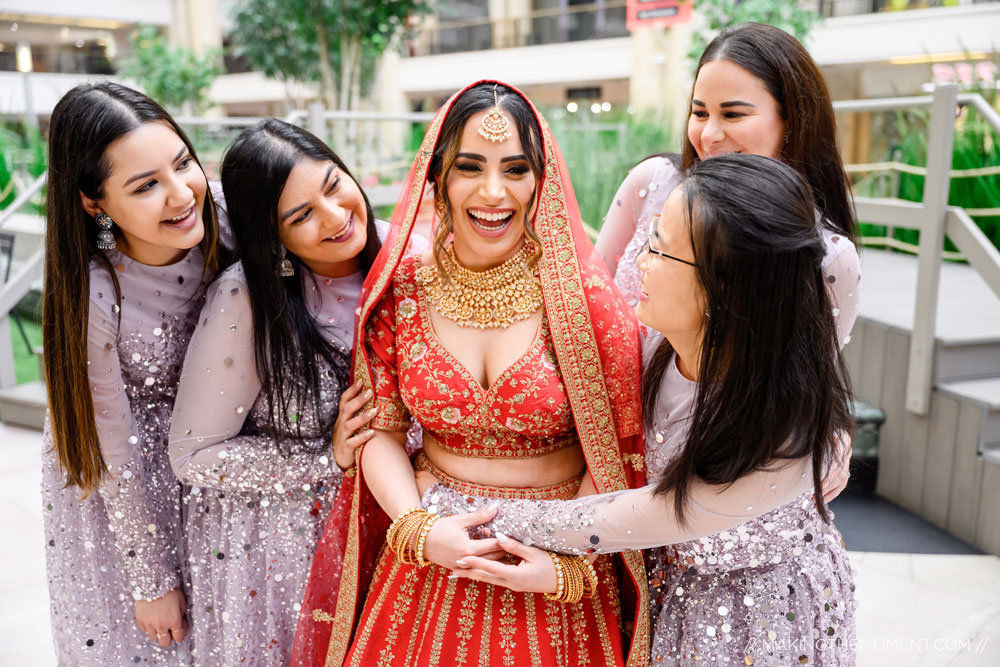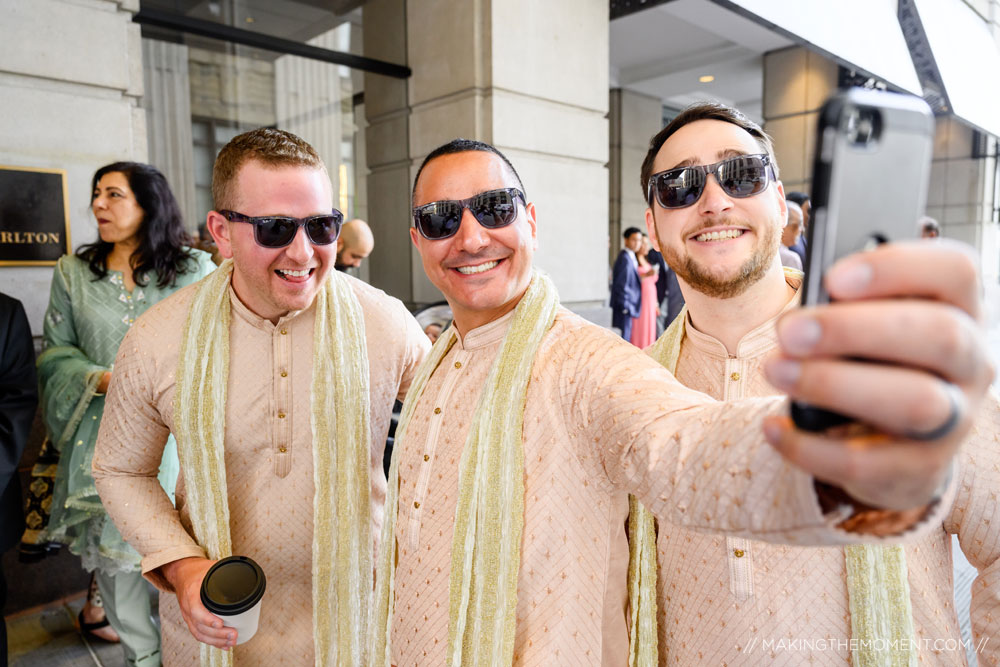 As I shared, this was a cultural fusion wedding; Dhaval's family is from India, and prior the wedding reception at the Cleveland Museum of Art, they hosted the hindu wedding ceremony at the Ritz-Carlton hotel in Cleveland.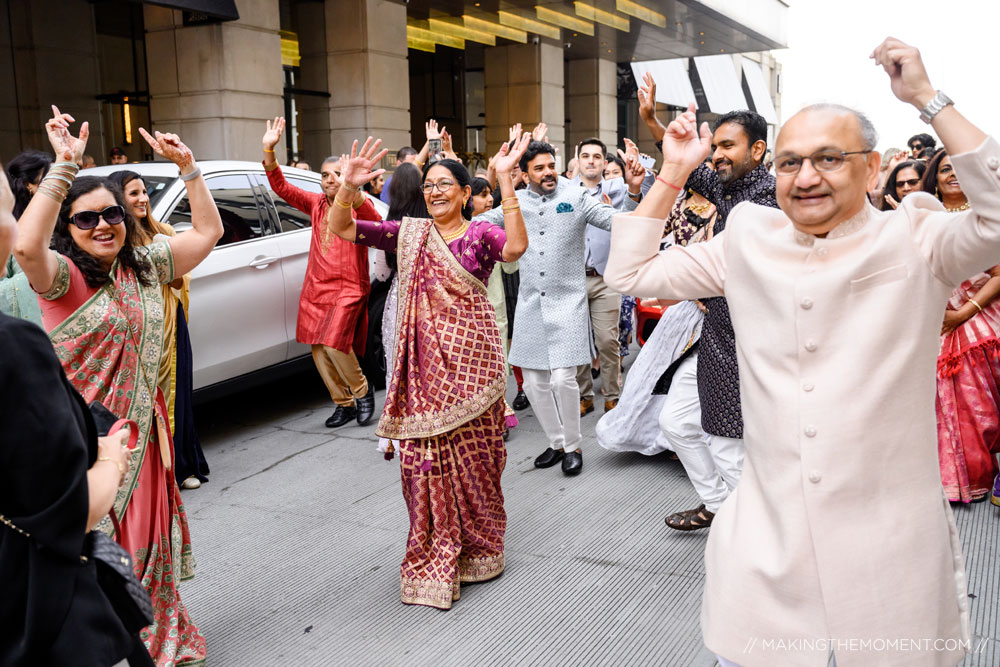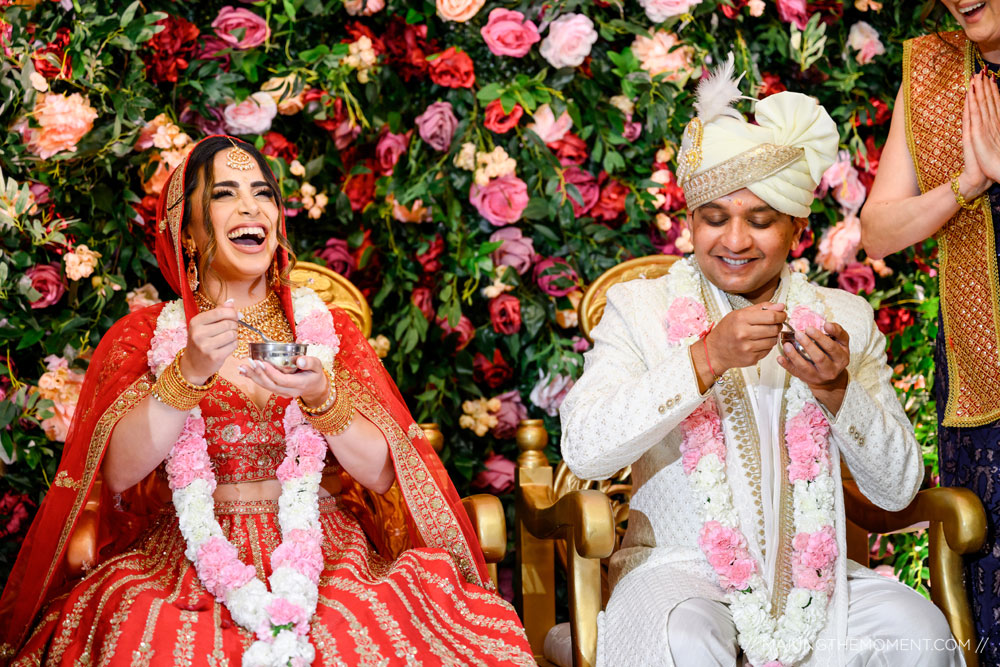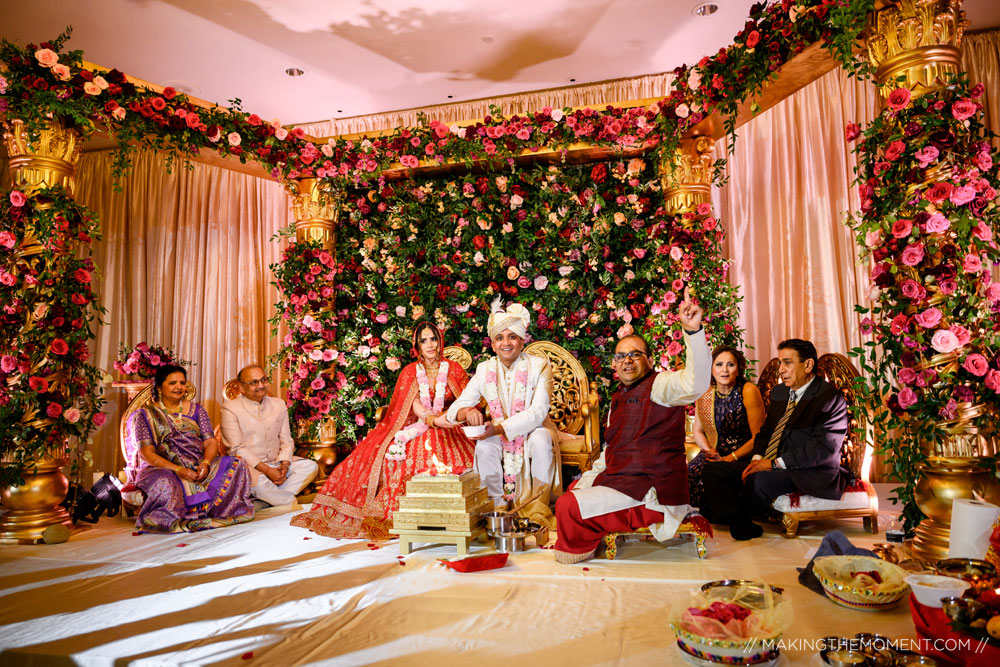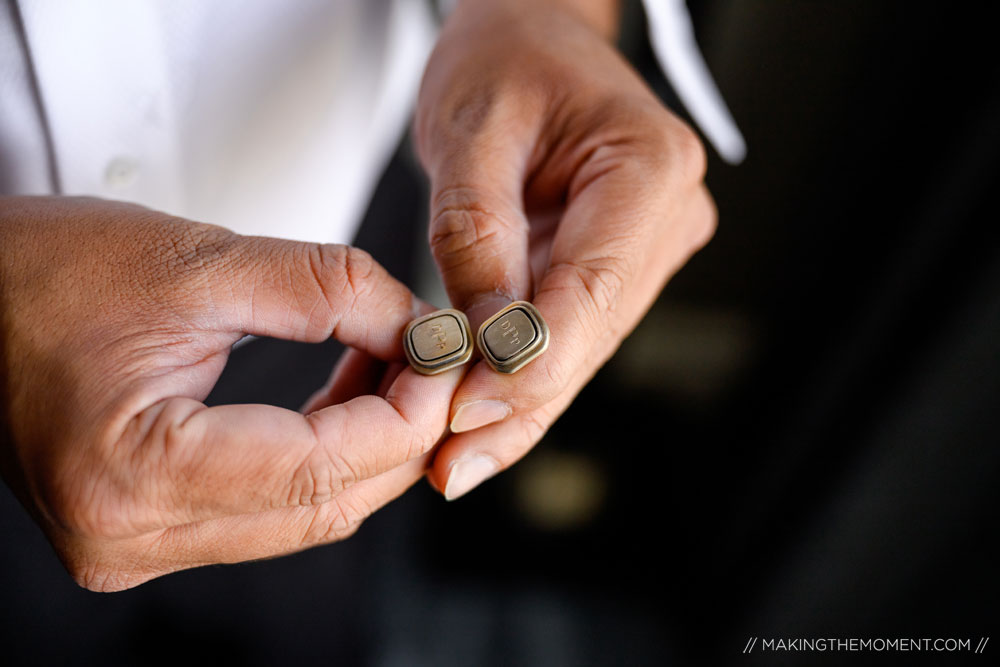 Custom cuff links are something every man needs [ hint to the wives and soon-to-be brides reading this ]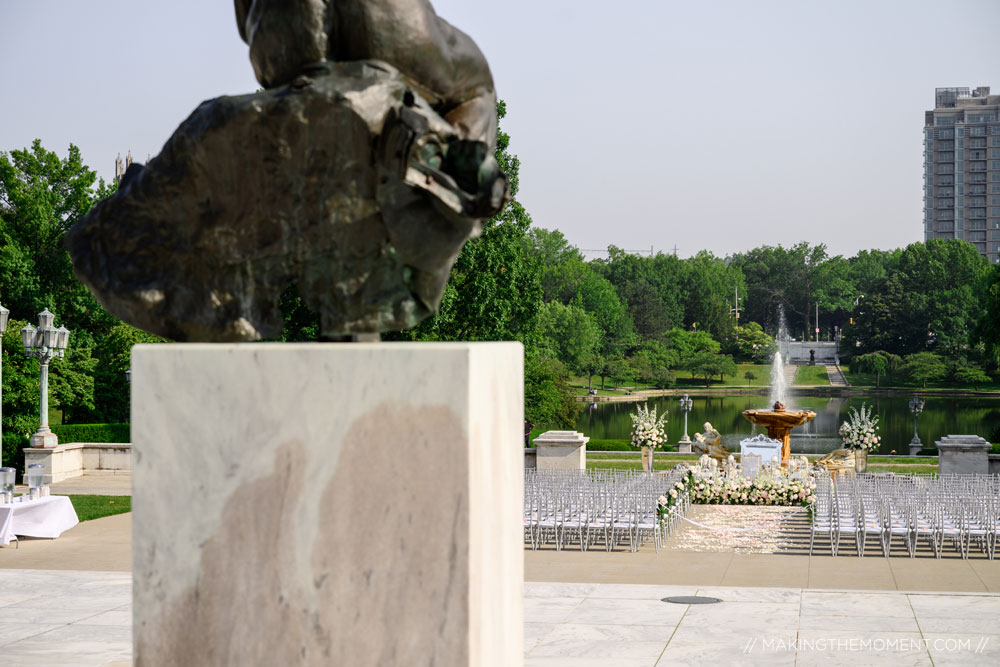 One last look at that amazing Persian ceremony and Sofreh design by Platinum Sofreh at the Cleveland Museum of art [ *sigh ]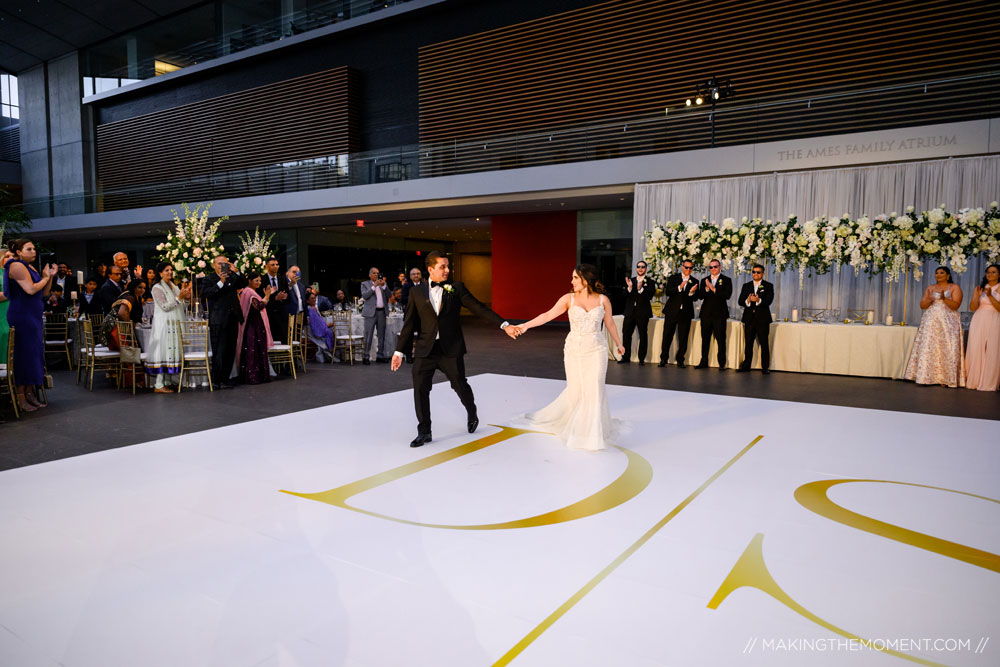 And one final send off to our lovely couple; cheers to you Sarah and Dhaval! We adore you, and are SO thankful you asked us to be your wedding photographers! Cheers to many happy years together friends!